NCERT Solutions for Class 11 Chemistry Chapter 10 The s – Block Elements MCQ, Important Extra questions, Exercise and Intext question answers for session 2023-2024. Class 11 Chemistry Chapter 10 NCERT Solution PDF and videos are also given to download.
The s-block elements
The s-block elements of the Periodic Table are those in which the last electron enters the outermost s-orbital. As the s-orbital can accommodate only two electrons, two groups (1 & 2) belong to the s-block of the Periodic Table. Group 1 of the Periodic Table consists of the elements: lithium, sodium, potassium, rubidium, caesium and francium.
They are collectively known as the alkali metals. These are so called because they form hydroxides on reaction with water which are strongly alkaline in nature. The elements of Group 2 include beryllium, magnesium, calcium, strontium, barium and radium. These elements with the exception of beryllium are commonly known as the alkaline earth metals. These are so called because their oxides and hydroxides are alkaline in nature and these metal oxides are found in the earth's crust.
The general electronic configuration of s-block elements is [noble gas] ns¹ for alkali metals and [noble gas] ns² for alkaline earth metals.
Group 1 Elements: Alkali Metals
The alkali metals show regular trends in their physical and chemical properties with the increasing atomic number.
Electronic Configuration
All the alkali metals have one valence electron, ns¹ outside the noble gas core. The loosely held s-electron in the outermost valence shell of these elements makes them the most electropositive metals. They readily lose electron to give monovalent M⁺ ions. Hence they are never found in free state in nature.
Class 11 Chemistry Chapter 10 MCQ
Atomic and Ionic Radii
The alkali metal atoms have the largest sizes in a particular period of the periodic table. With increase in atomic number, the atom becomes larger. The monovalent ions (M⁺) are smaller than the parent atom. The atomic and ionic radii of alkali metals increase on moving down the group i.e., they increase in size while going from Li to Cs.
Ionization Enthalpy
The ionization enthalpies of the alkali metals are considerably low and decrease down the group from Li to Cs. This is because the effect of increasing size outweighs the increasing nuclear charge, and the outermost electron is very well screened from the nuclear charge.
Class 11 Chemistry Chapter 10 Multiple Choice Questions
Physical Properties
All the alkali metals are silvery white, soft and light metals. Because of the large size, these elements have low density which increases down the group from Li to Cs. However, potassium is lighter than sodium. The melting and boiling points of the alkali metals are low indicating weak metallic bonding due to the presence of only a single valence electron in them.
Chemical Properties
The alkali metals are highly reactive due to their large size and low ionization enthalpy. The reactivity of these metals increases down the group.
Uses of Metal
Lithium metal is used to make useful alloys, for example with lead to make 'white metal' bearings for motor engines, with aluminium to make aircraft parts, and with magnesium to make armour plates. It is used in thermonuclear reactions. Lithium is also used to make electrochemical cells. Sodium is used to make a Na/Pb alloy needed to make PbEt₄ and PbMe₄. These organolead compounds were earlier used as anti-knock additives to petrol, Liquid sodium metal is used as a coolant in fast breeder nuclear reactors. Potassium has a vital role in biological systems.
Potassium chloride
Potassium chloride is used as a fertilizer. Potassium hydroxide is used in the manufacture of soft soap. It is also used as an excellent absorbent of carbon dioxide. Caesium is used in devising photoelectric cells.
Group 2 Elements: Alkaline Earth Metals
The group 2 elements comprise beryllium, magnesium, calcium, strontium, barium and radium. They follow alkali metals in the periodic table. These (except beryllium) are known as alkaline earth metals. The first element beryllium differs from the rest of the members and shows diagonal relationship to aluminium.
Class 11 Chemistry Chapter 10 Important Extra Questions
How do you account for the strong reducing power of lithium in aqueous solution?
Lithium ions possess greater hydration energy and have a tendency to lose electrons; hence lithium is considered a strong reducing agent.
Name an element from Group 2 which forms an amphoteric oxide and a water soluble sulphate.
The only element from Group 2 which forms a covalent oxide and is amphoteric in nature is Beryllium, Be. The covalent oxide is BeO which is amphoteric. When dissolved in water, it forms Be(OH)₂.
Why do beryllium and magnesium not impart colour to the flame in the flame test?
Be and Mg has very high ionization energy in comparison to other alkaline earth metals due to their small size. The energy of the Bunsen flame is not sufficiently high in order to excite the electrons of Be and Mg. Hence Be and Mg do not show any colour in flame test.
Electronic Configuration
These elements have two electrons in the s – orbital of the valence shell. Their general electronic configuration may be represented as [noble gas] ns². Like alkali metals, the compounds of these elements are also predominantly ionic.
Uses of Beryllium
Beryllium is used in the manufacture of alloys. Metallic beryllium is used for making windows of X-ray tubes. Magnesium forms alloys with aluminium, zinc, manganese and tin. Magnesium-aluminium alloys are light in mass used in air-craft construction. A suspension of magnesium hydroxide in water (called milk of magnesia) is used as antacid in medicine. Magnesium carbonate is an ingredient of toothpaste. Radium salts are used in radiotherapy, for example, in the treatment of cancer.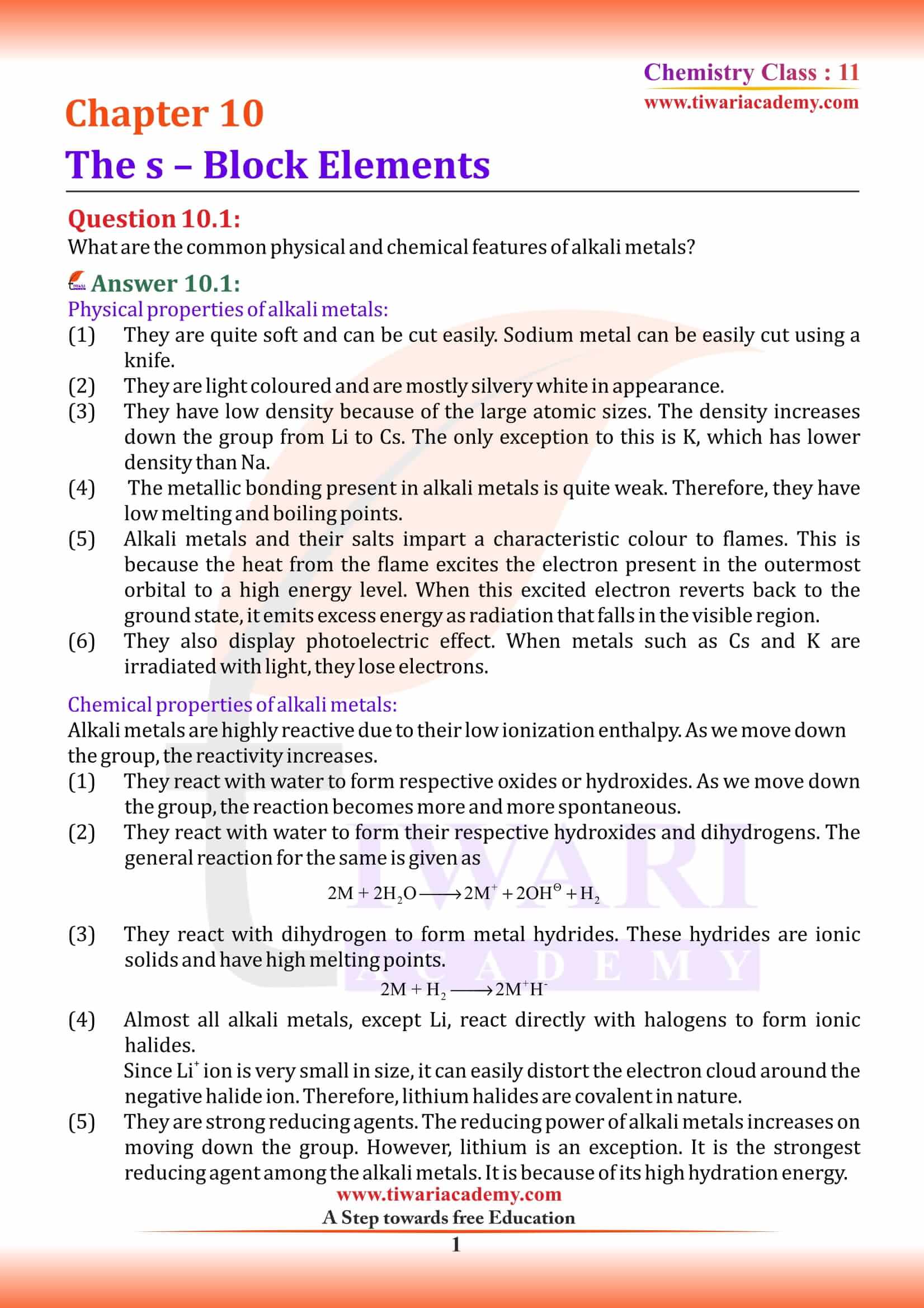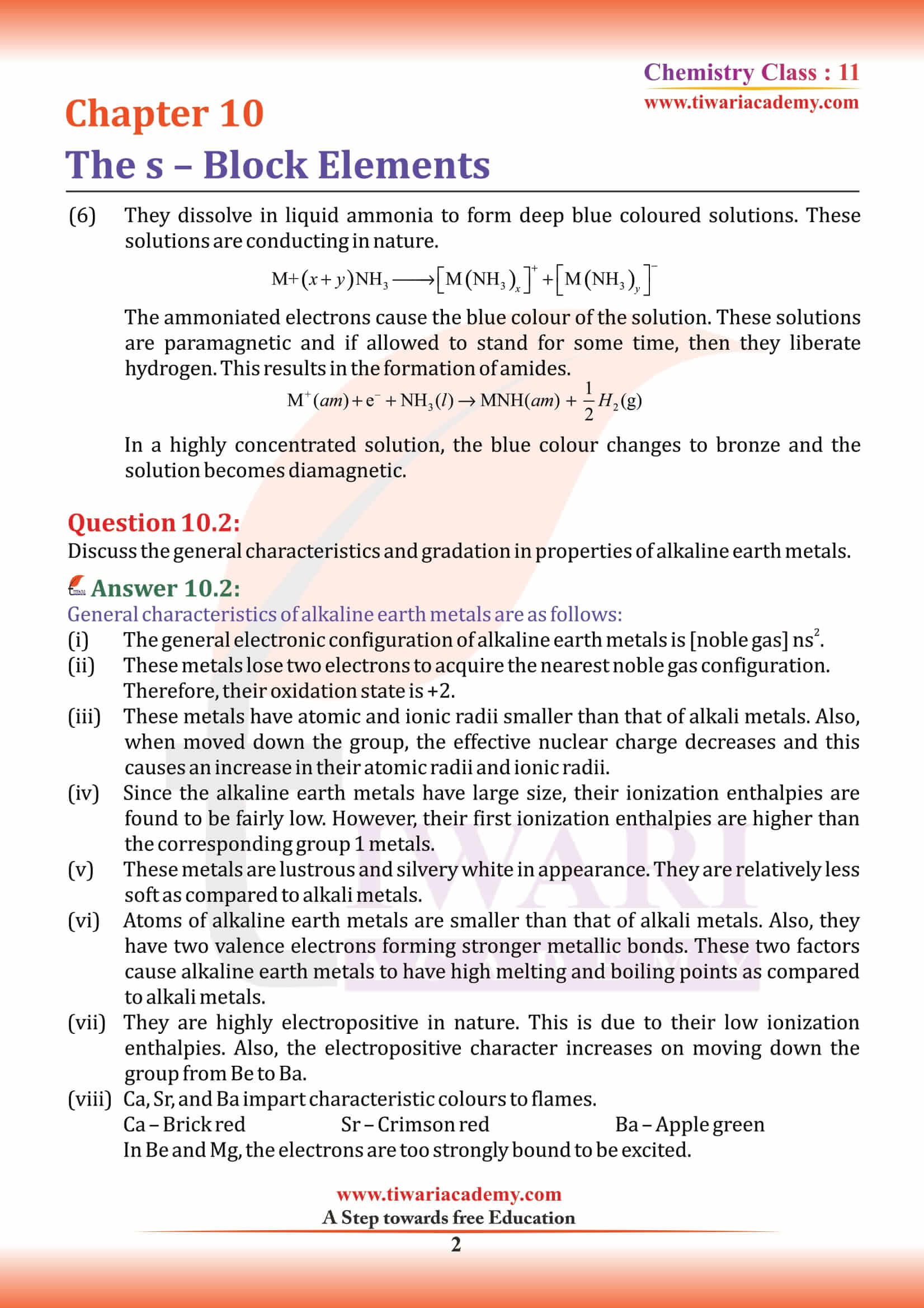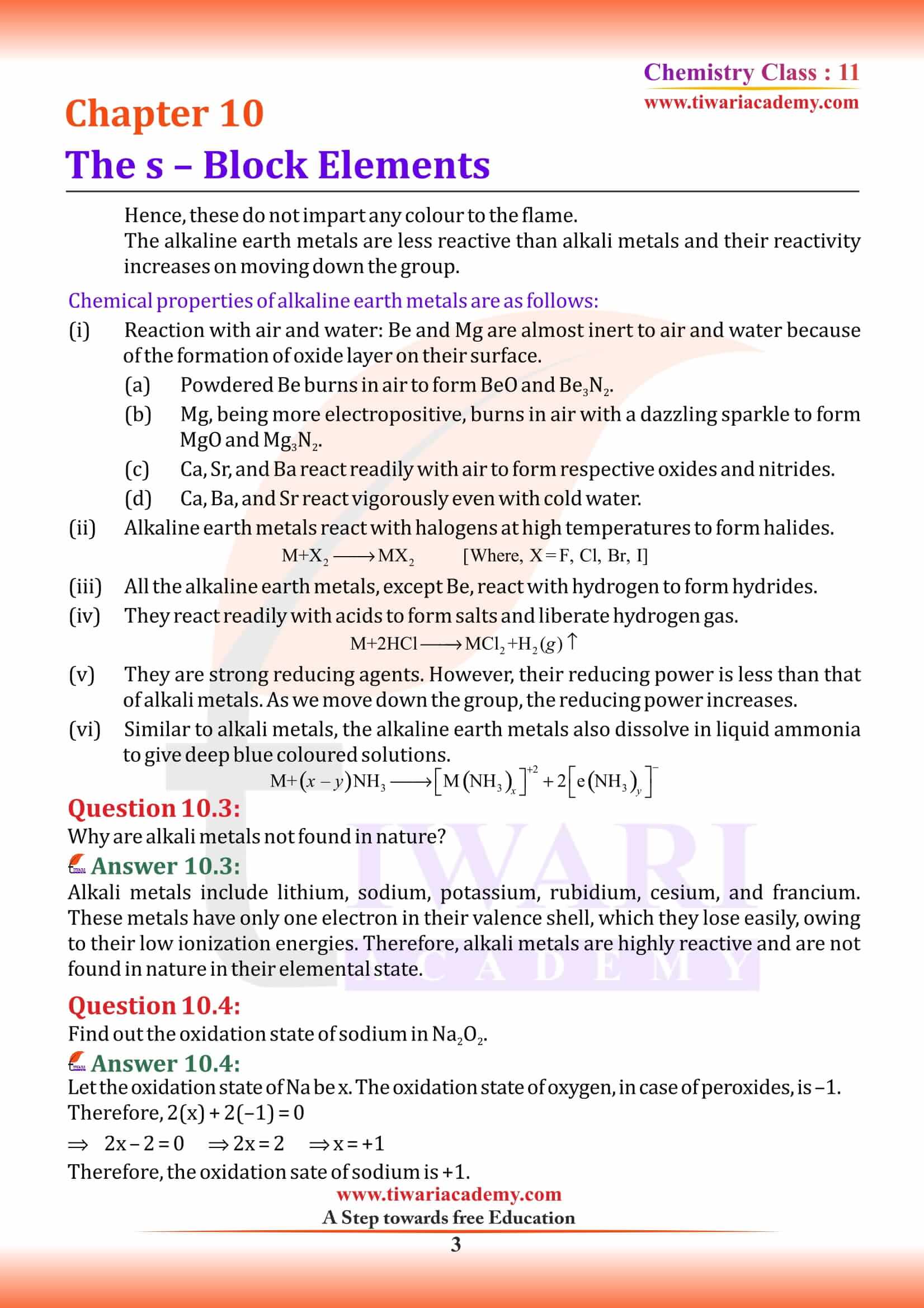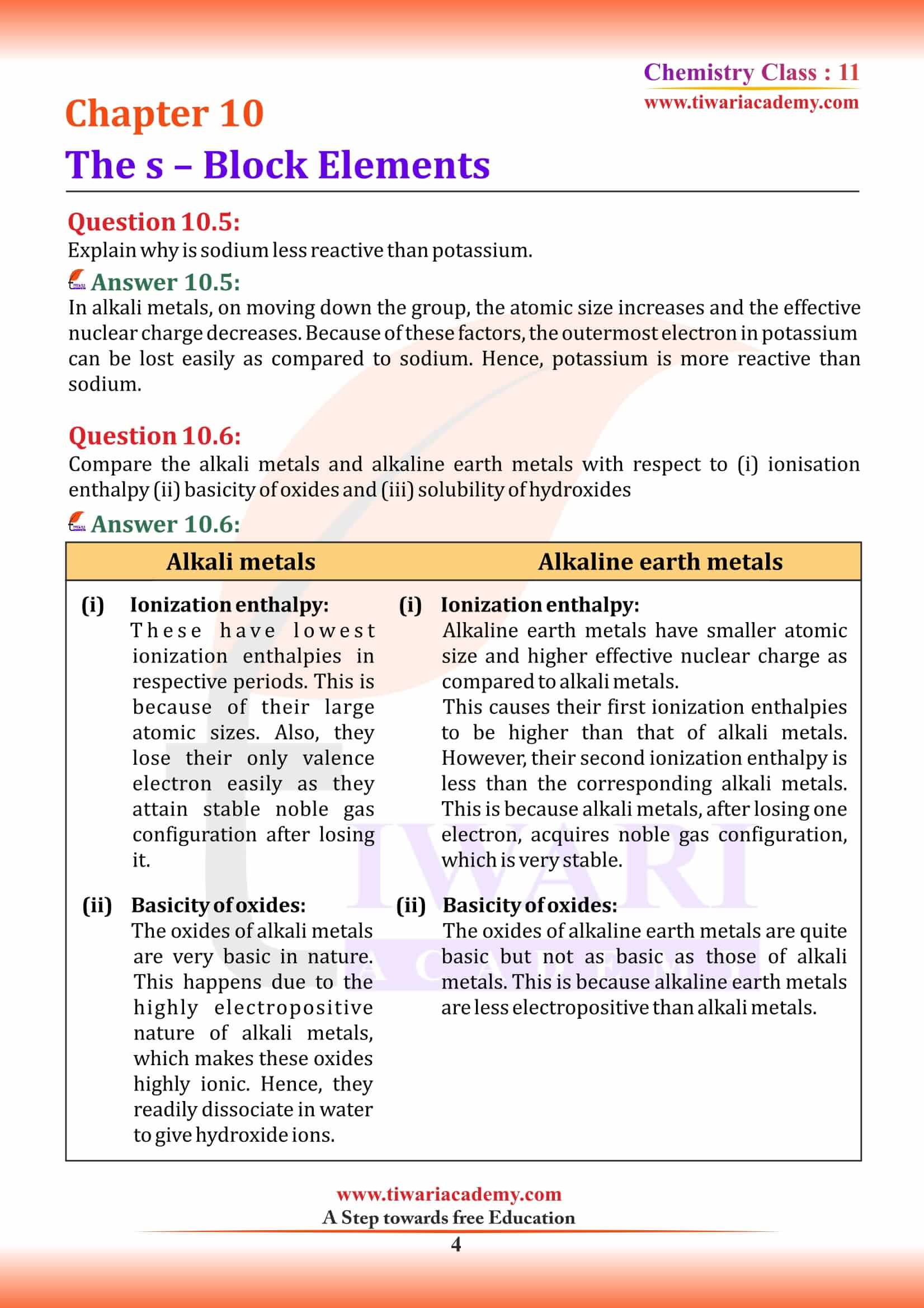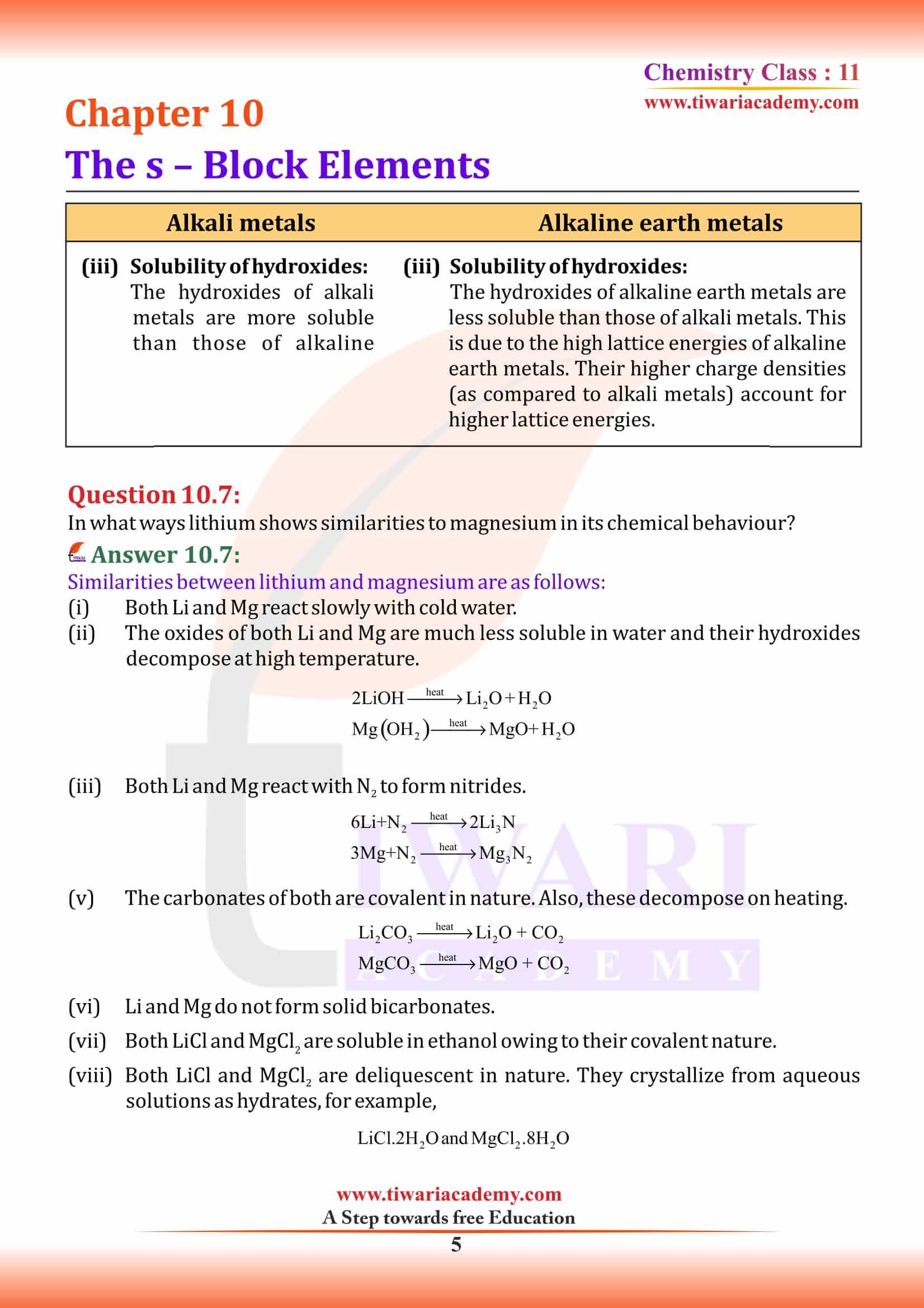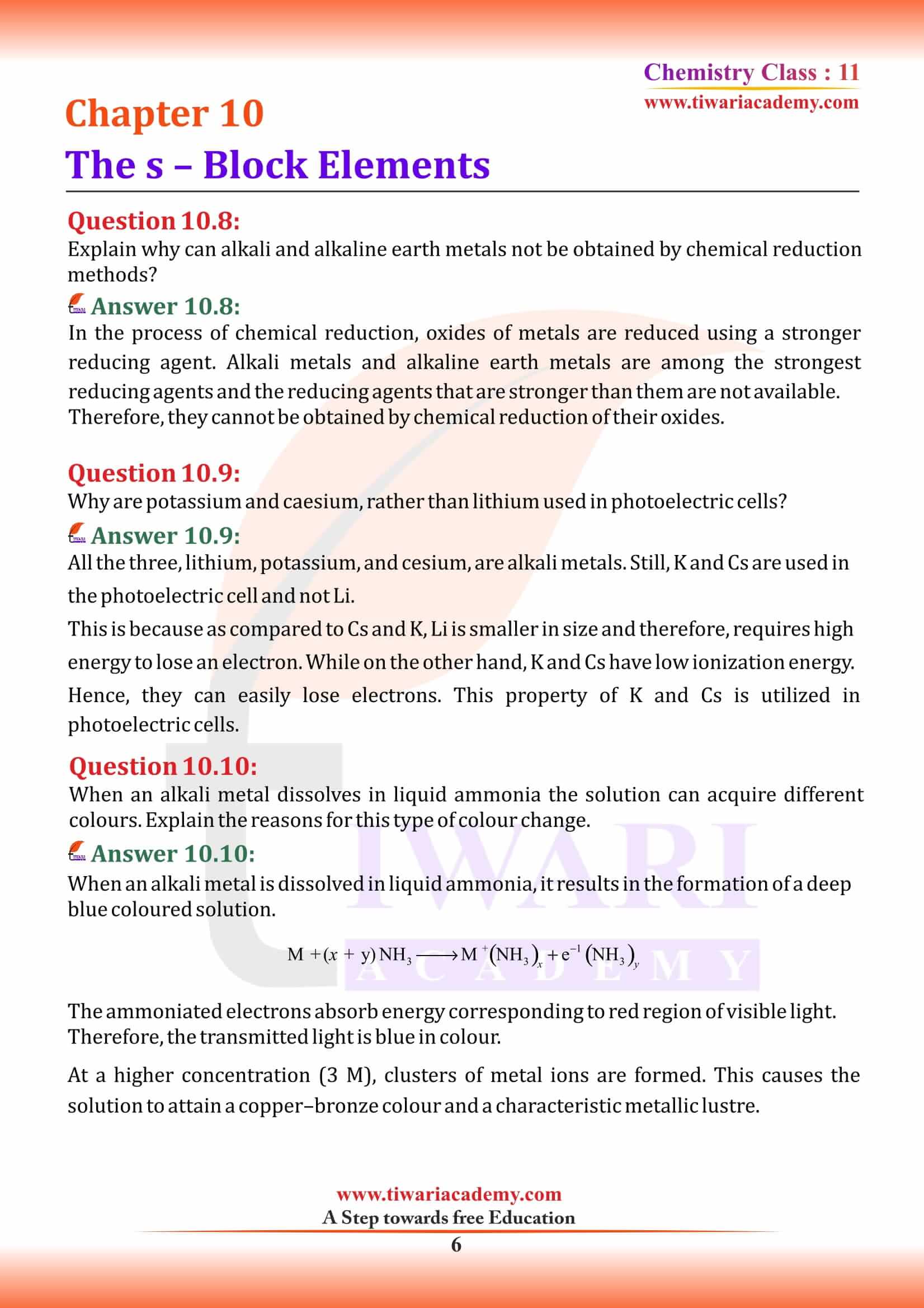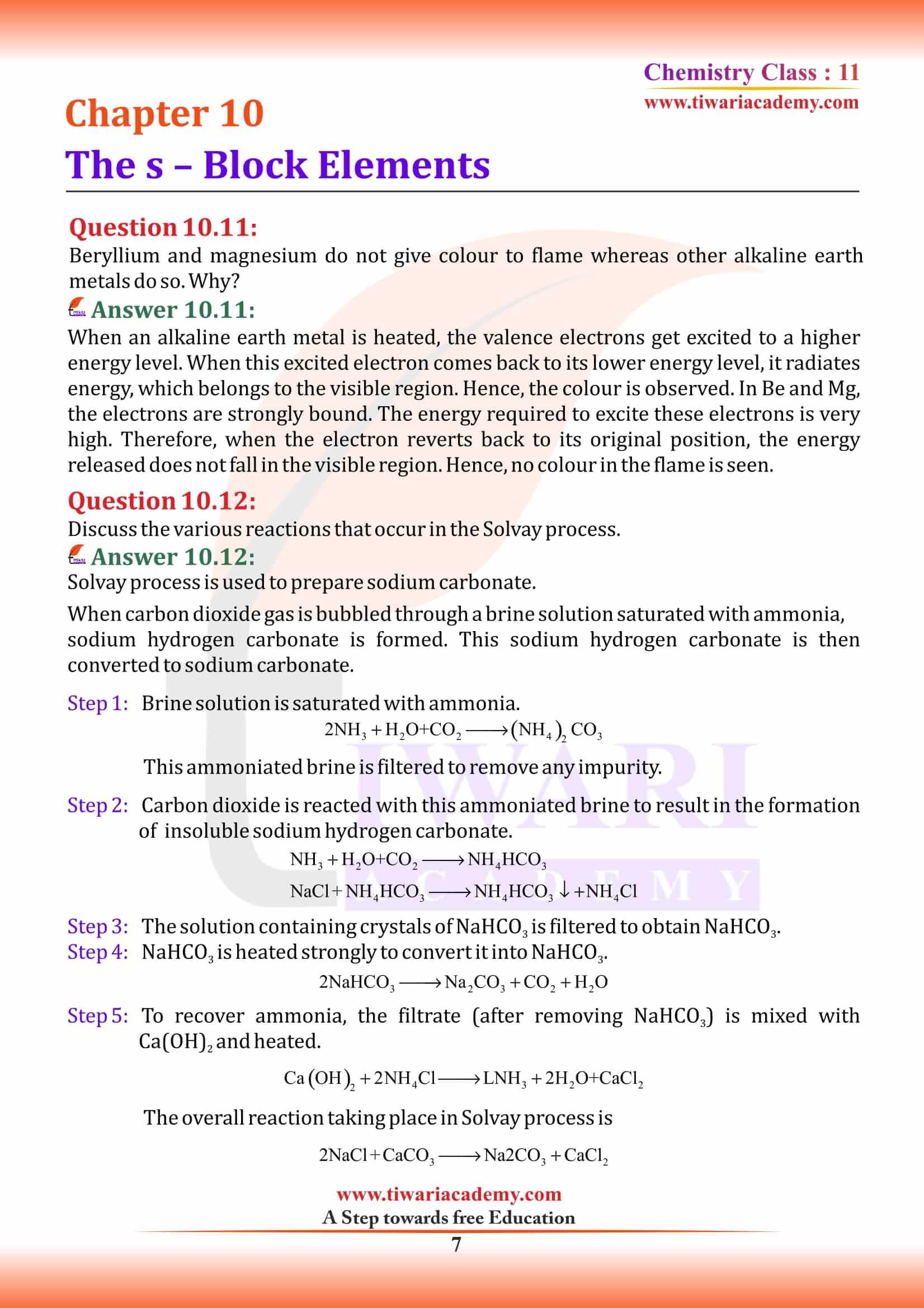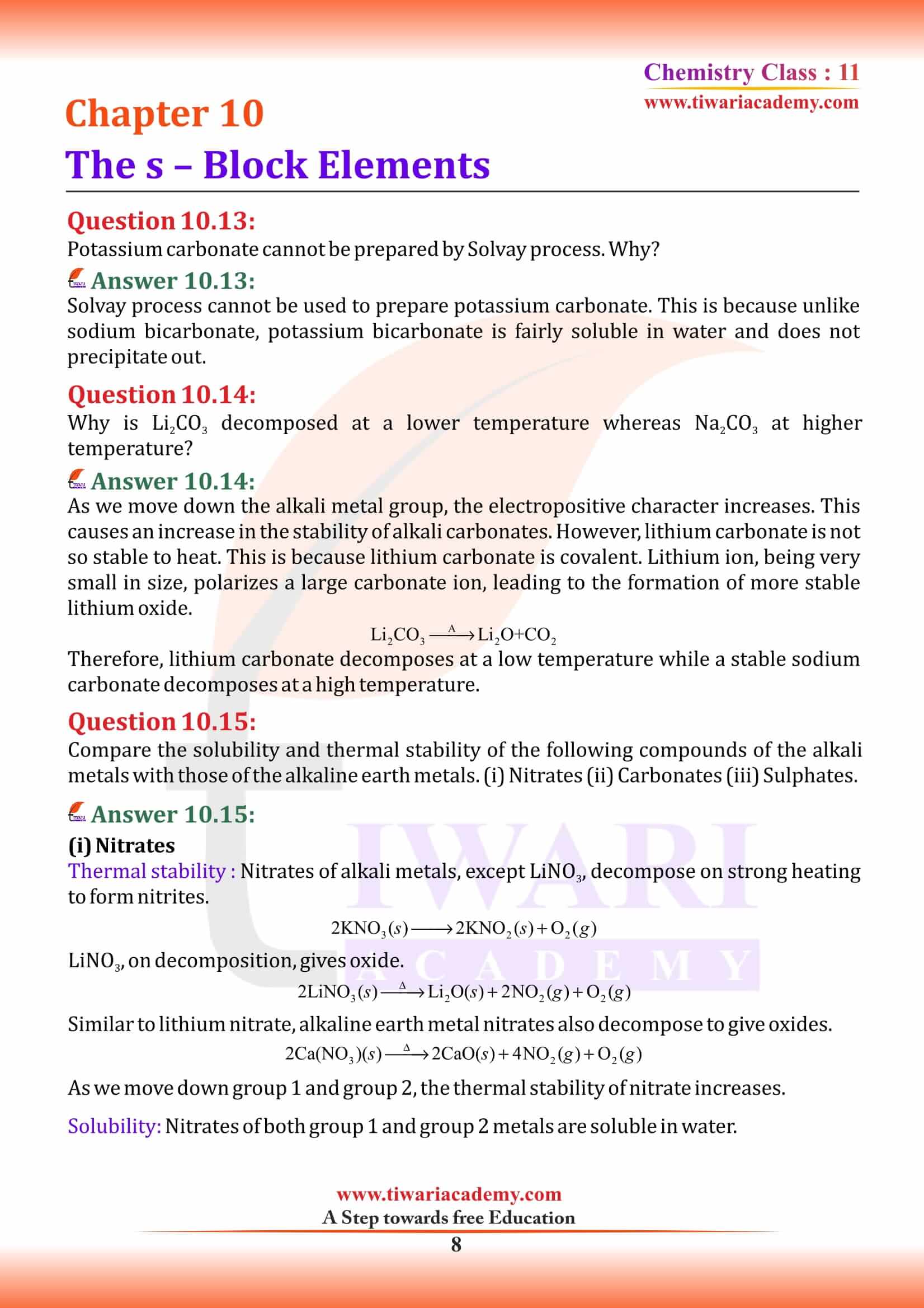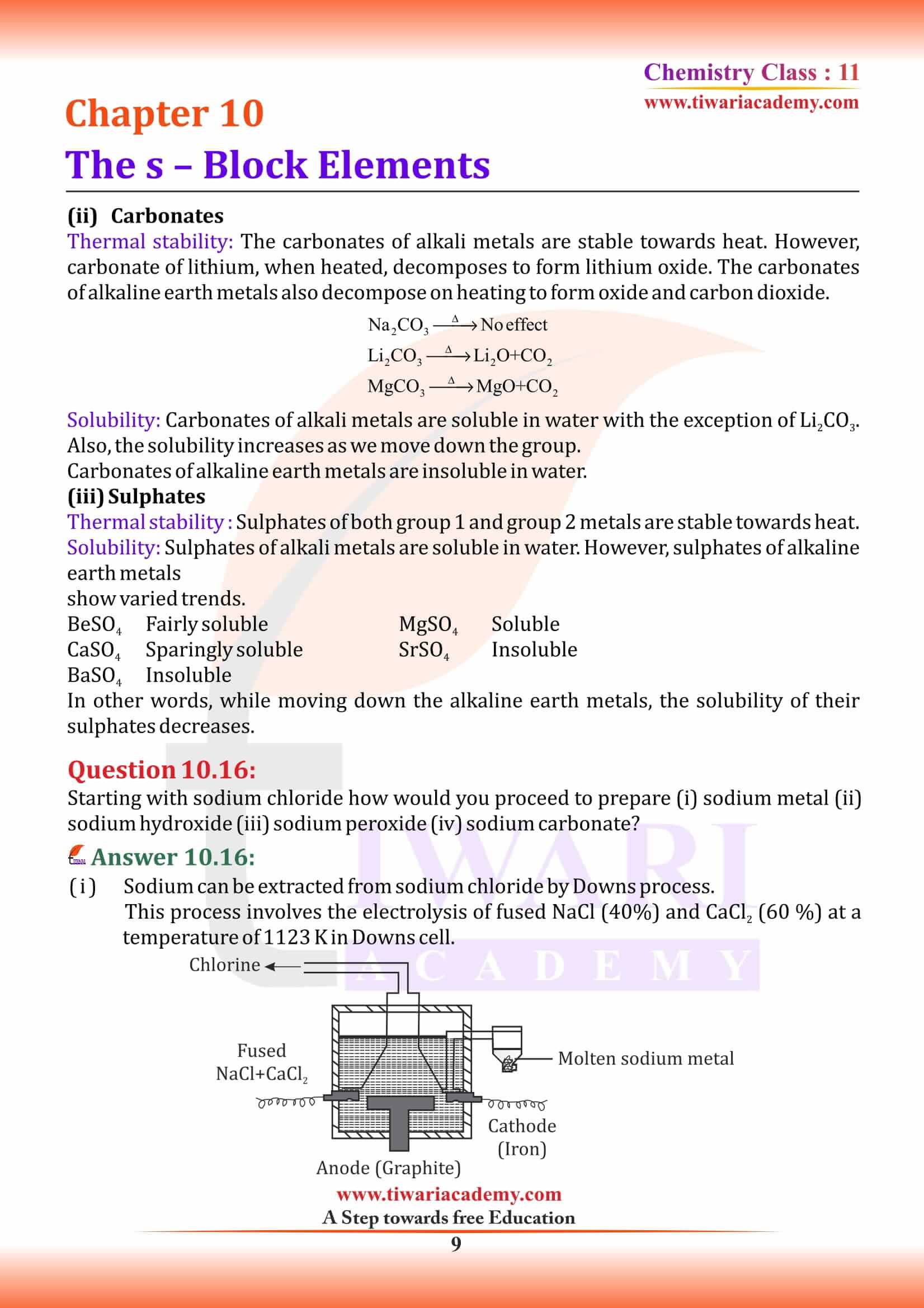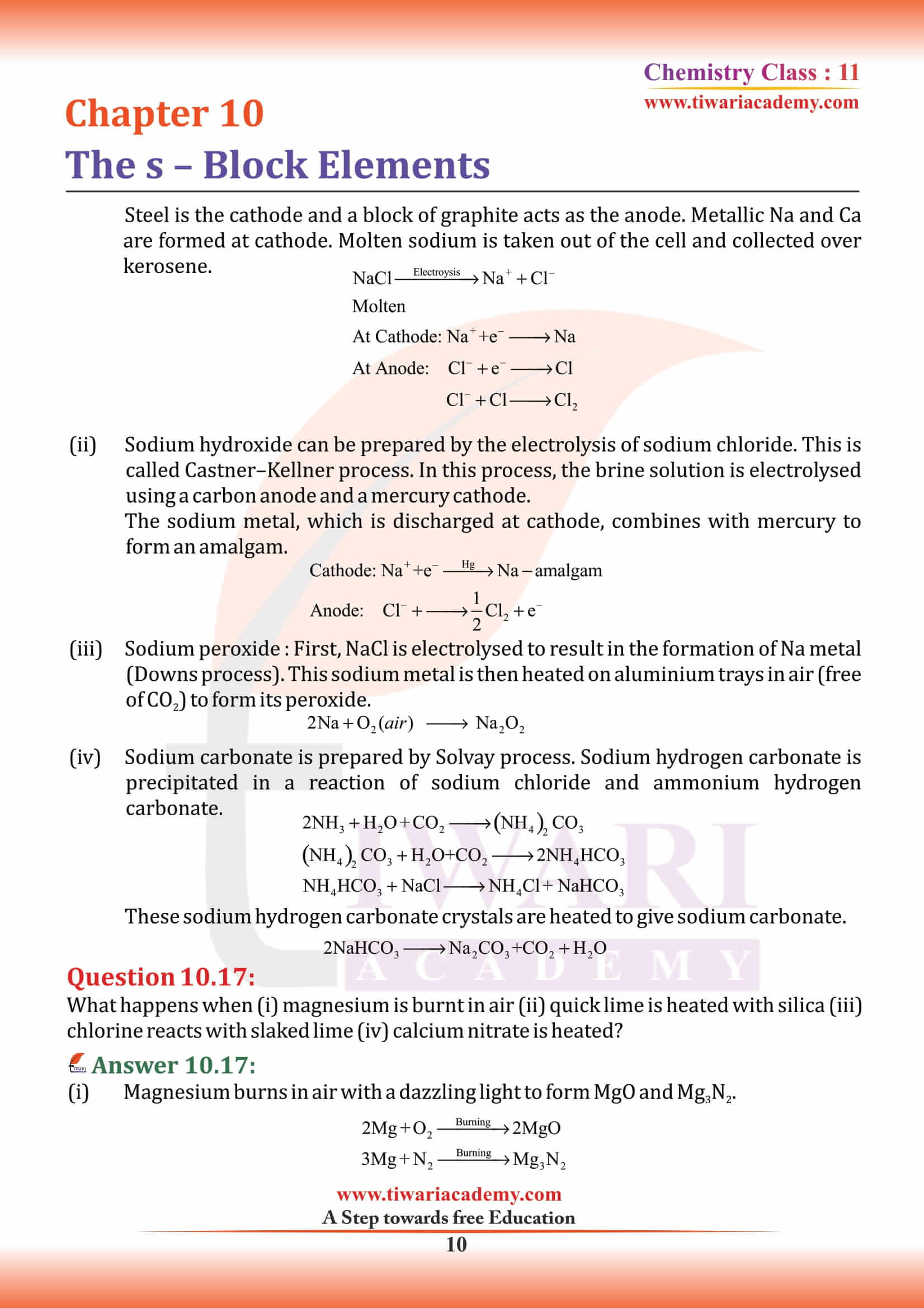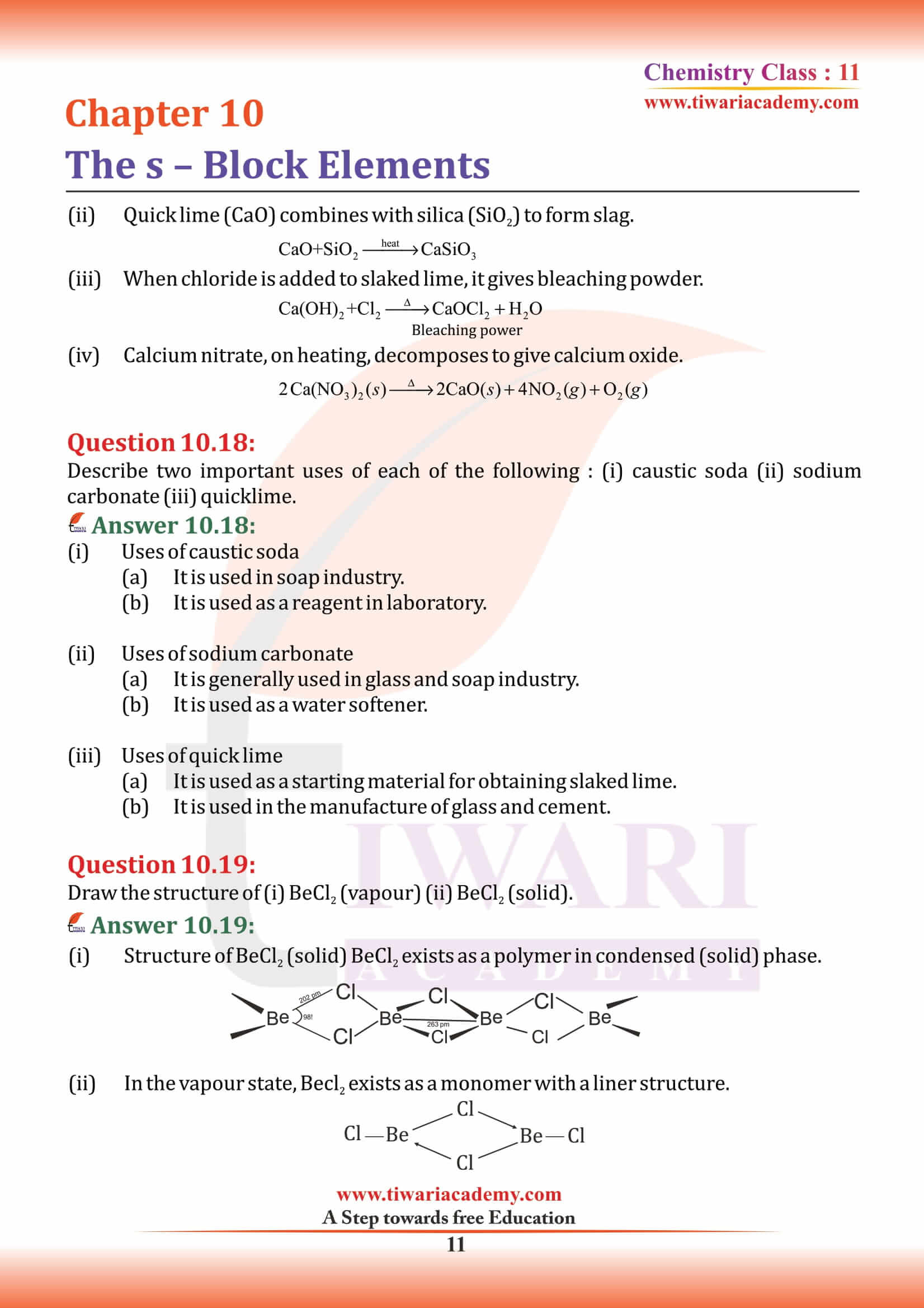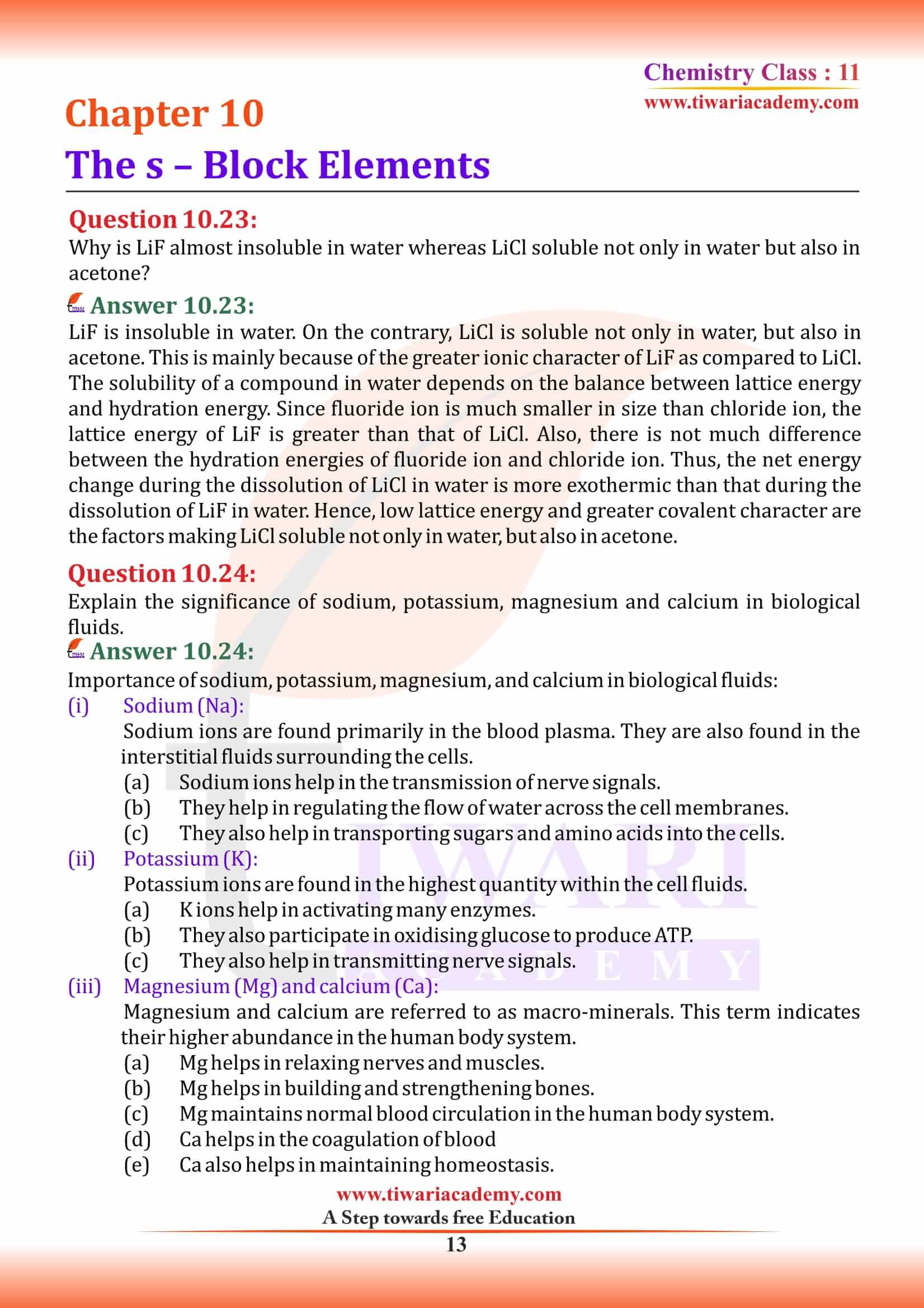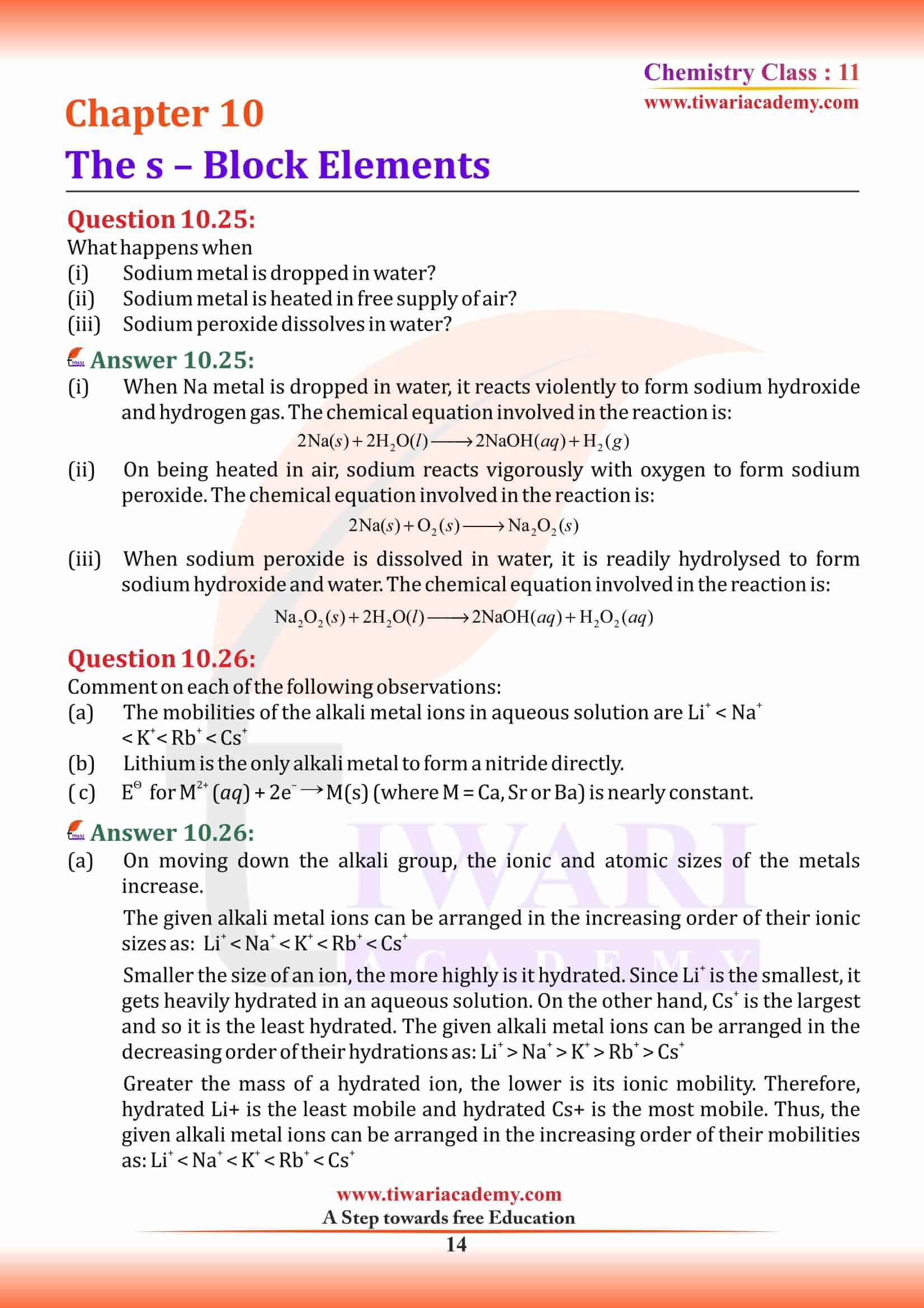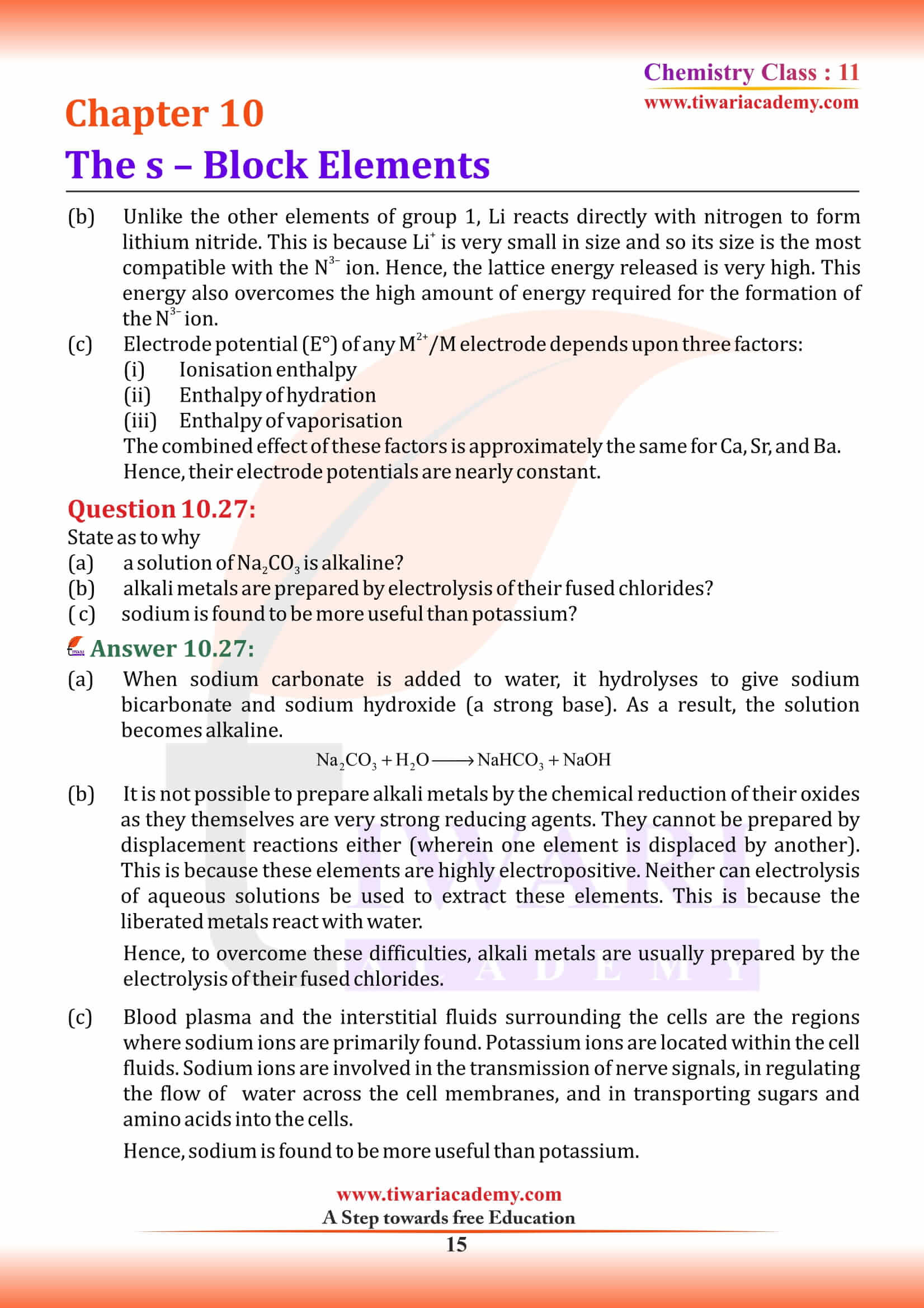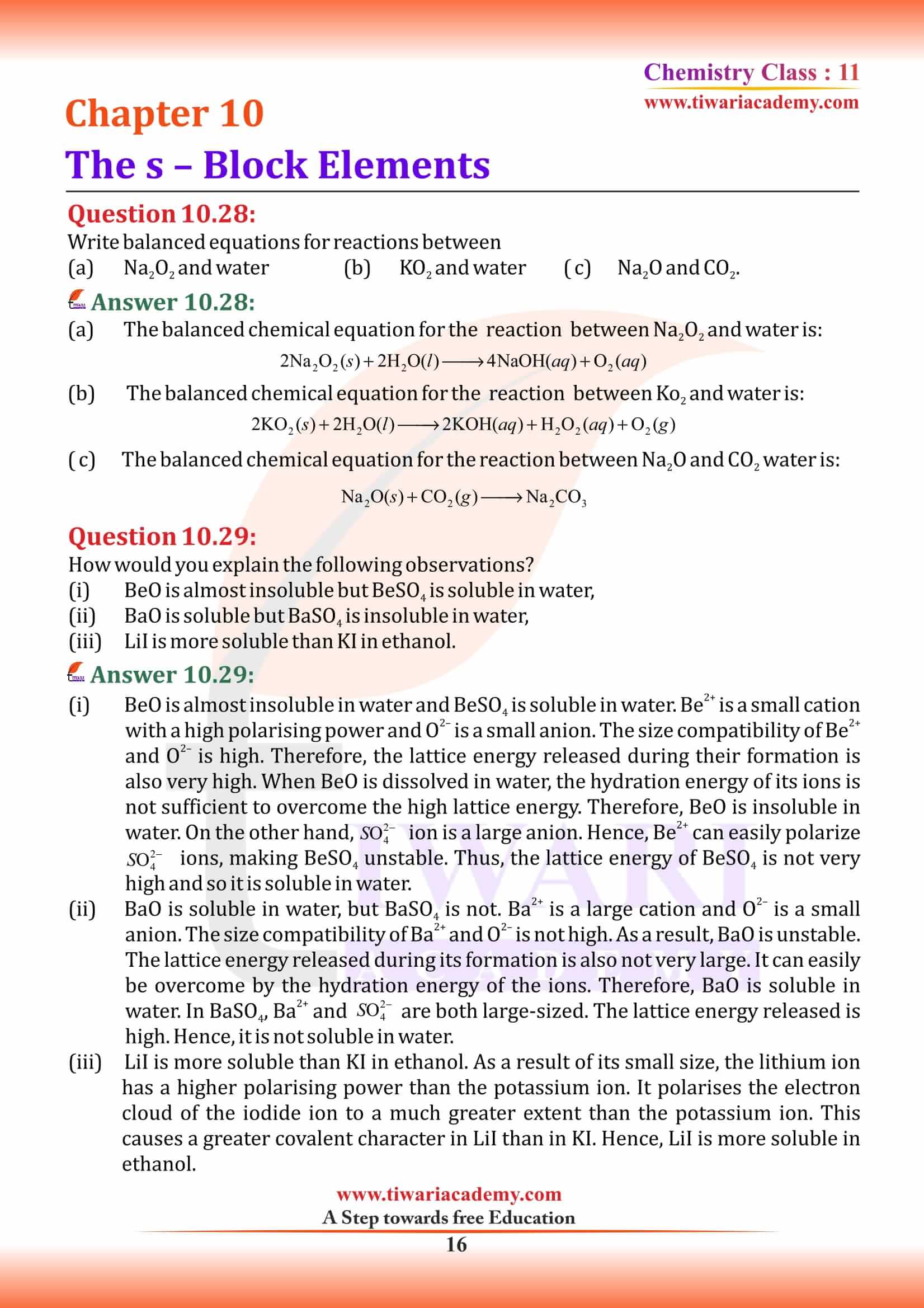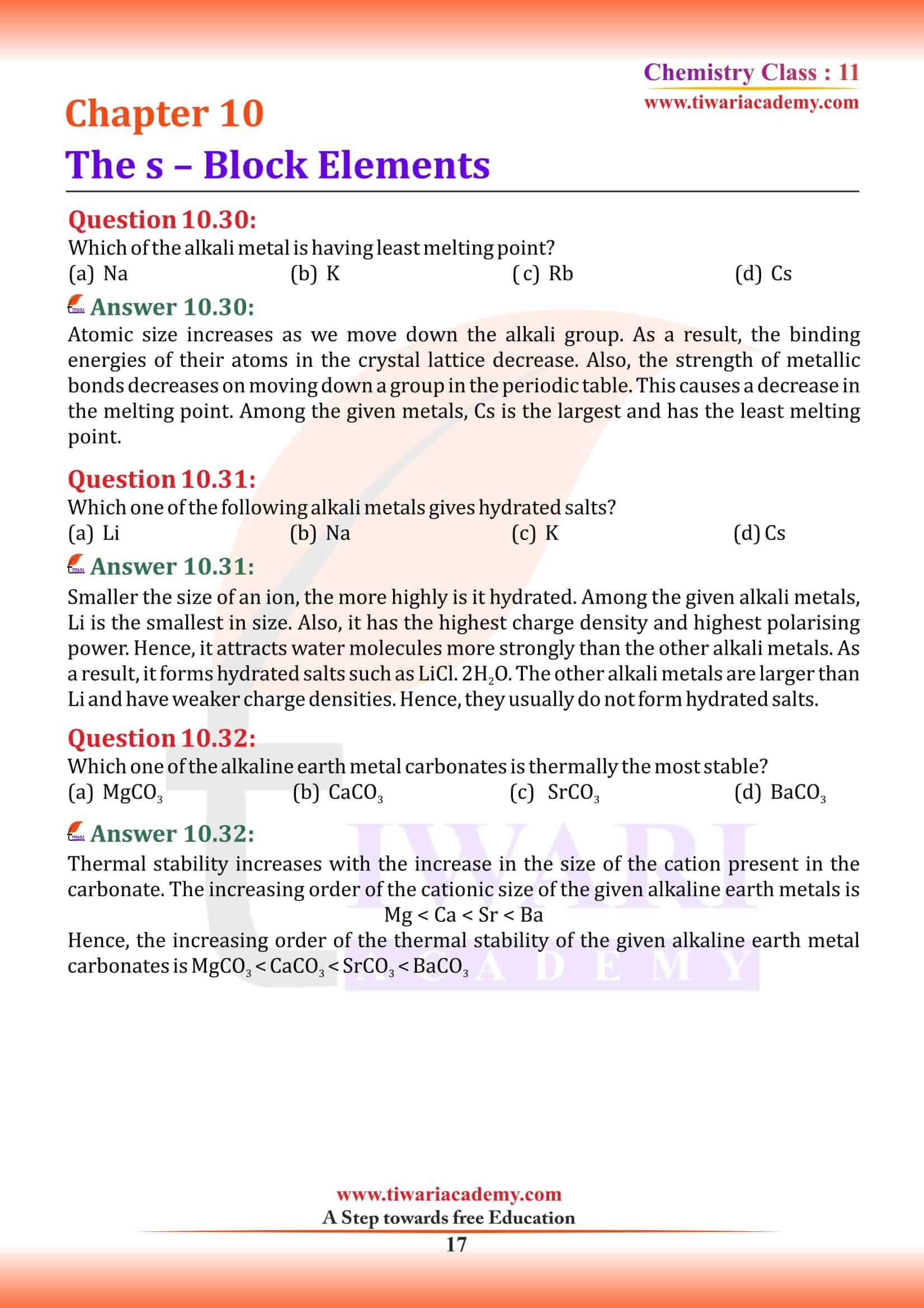 Last Edited: October 18, 2022