Learn here the simple ways to revise Class 3 Maths chapters using NCERT Solutions. NCERT Solutions in class 4 Mathematics helps the students in clearing the doubts and make the studies in a steady flow.
Learning with doing with Class 3 Maths NCERT Solutions
How to perform well in Class 3 NCERT Maths.
The Maths NCERT Textbook for Class 3 is Math-Magic. It is full of pictorial questions and activities. The Covid-19 virus altered the lives of millions of people across the world. Such change in the world affected the education system. While all the people are waiting for their lifestyle to come back on track again. Tech experts grab the opportunity to change the education system to bring it an online platform. An enormous number of students who are not willing to wait for the world to come to its old self, redirected themselves to the alternate option. In grade 3 Maths article, we going to tell you how you can help your kids to adapt to the changes for Maths studies in Standard 3. These changes will help to improve their mathematical and analytical skills.
Step 1: Read carefully before solving the questions.
Changes can be difficult. It is human nature to adopt them and our coming generations have no such problem in adapting. They can learn methods and able to stream hours without changing the place. Though, all we want is for them to use their time more productively. So, there are some of the suggestions that you can apply to change their perspective. Challenge to find new solutions during the Maths Practice in Class 3. Yes, you heard it right. We often give them the questions to solve and that can be a pain for your kid. Instead, why not ask them to find different ways to solve the same question online.
Step 2: Memorize Formulae and be creative during the Maths practice.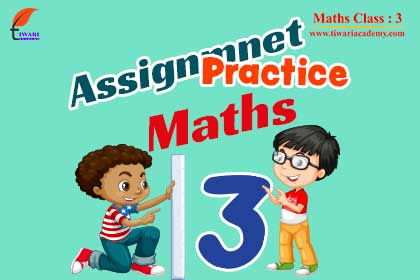 The third standard and even next class is a crucial stage to learning mathematical skills because after this all your kid is going to do is apply them to get the answer. Multiplication is an important part along with the formulae they are going to use during solving questions. As you read the aforementioned, find ways that can be interesting and not challenging this way you're encouraging them to spend their time on the internet researching, brainstorming. The majority of class 3 Maths makes the children memorize the relationship between division and multiplication. Show the kids how creatively they can apply these to be productive in real life.
Step 3: Increase the involvement in daily life activities.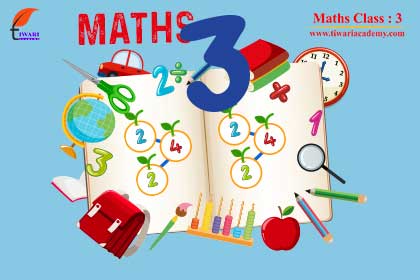 Multiplication is not the only thing that your child will prepare to obtain 100% marks in mathematics. Fraction is another complicated method in Maths that can be easy for your child if you use little creativity along with it. For example, show the real-life application of fractions. Involve the child in cooking, shopping, and making models. Quiz can be creative work to show them how the fraction works. Spread these activities for different days. This can engage the mind of your child to learn better than ever.
Step 4: Make them learn about the planning and time management.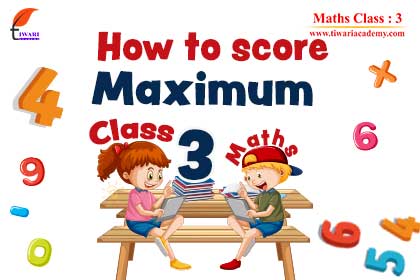 Lots of the children and parents keep the studies to start before the exam and then overload them with the knowledge that is difficult to understand at such young age. However, instead of letting your child cram and postponing the homework, you can take control and engage them in different work. That will eradicate the habit of cramming and make them active. Another important suggestion asks them to plan the study and divide the syllabus for each day. This will help them understand the importance of planning and reduce the burden of preparation last minute.
Step 5: Focus on Maths assignments practice to score better.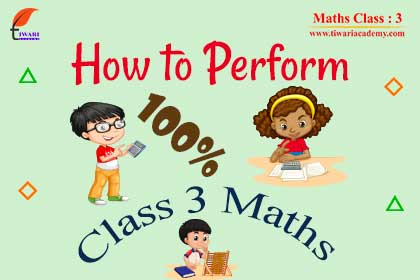 I remember I read a quote saying USE WHAT WORKS, NOT WHAT IS POLITICALLY CORRECT. This means not every student has the same interest in subjects, but Mathematics is an important skill to develop for every child. So, recognizing the child's interest can direct you to plan ahead. Whatever the difficult points, you should focus upon. The list is quite long but we included some of the important suggestions that work with every child. Building confidence should be the priority, so that your child can express themselves. Show them to reward their small victories to encourage so they love to study rather than running away.
Study Material and NCERT Solutions for 3rd Grade