NCERT Solutions for Class 6 Social Science (social studies) – Geography – The Earth out habitat part 1, History – Our Pasts part 1 and Political science – Our social and political life part I updated for 2023-24. Download class 6 all subjects Solutions and NCERT textbooks given as chapter wise. Social Science helps us understand the working of our social world. All questions answers are given in the simplified form and in simple language just like the Maths solutions so that students can understand easily.
NCERT Solutions for Class 6 Social Science
| | |
| --- | --- |
| Class: | 6 |
| Subject: | Social Science |
| Topics: | History, Geography & Civics |
NCERT Solutions for Class 6 Social Science in PDF
NCERT Solutions for Class 6 Social Science in PDF form to free download is given below updated for academic session 2023-24. Download NCERT Books and Offline Apps based on latest CBSE Syllabus.
NCERT Solutions for Class 6 History
Class 6th History is interesting and is the bigger part of social science in class 6. History will help us to understand how this present evolved. It will tell us about the past of the present. Studying History is a journey across time and space. It transports us into another world having different life style. It describes about their economy and society, their beliefs and faiths, their clothes and food, their settlements and buildings, their arts and crafts – everything was different. History opens doors into the worlds of curiosity. It is as interesting as Science or Maths.
NCERT Solutions for Class 6 Geography
Class 6 Geography solutions in PDF form is given below with the NCERT Books chapter. NCERT Solutions are done properly but still there is any problem, please specify us through Discussion Forum to short out.
Educational News
The news report for class 10 syllabus and books are given here for academic session 2023-24. The Class 10 Mathematics Syllabus for the new academic year has recently been published by the CBSE. Now it is easy and compact for grade 10th students. The syllabus is reduced but the curriculum covers a wide range of topics such real numbers, polynomials,…
NCERT Solutions for Class 6 Political Science
NCERT Solutions of class 6 civics in PDF form to free download. Civics had been focused on describing government institutions programmes and needed to develop a critical outlook. "Social and Political Life" is the new subject (different from Science or History -Geography) that also includes different from these. This subject has expanded its scope by including within its purview topics that deal towards the aspects of social, political and economic life.
NCERT Solutions for Class 6 Social Science Political Science
How to Make Notes for Exams in Class 6 Social Science
Follow the tips here to prepare for Class 6 Social Science Study. Schools were shut down again to prevent the spread of Covid-19 saved millions of children to get infected but affected education inversely. These shutdowns forced schools and institutions to shift the method of teaching to online on an unprecedented scale, arranging online tests on a trial and error basis. Therefore, not only students but teacher are trying their best to cope with the uncomfortable change in the education system. During this time this article will provide you suggestions that are vital to achieve good marks.
Step 1: Focus on Subject only follow an uninterrupted study session.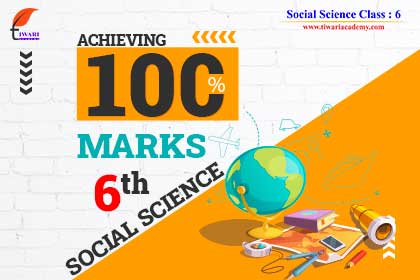 Self-learning is the skill that is to be mastered because it will not only help you during the online class, where you are responsible for your own growth but also help you in the offline classes. You have to read the chapters once you get the knowledge of your class syllabus. Reading uninterrupted without disturbance will force your mind to work remembering the topics. Brainstorming to find the solution to the doubts that comes across it. Try to make notes of all the doubts that come to your mind while reading and solving it. So, that you can grasp the knowledge efficiently.
Step 2: Be Focused, Be well Organized for Practices.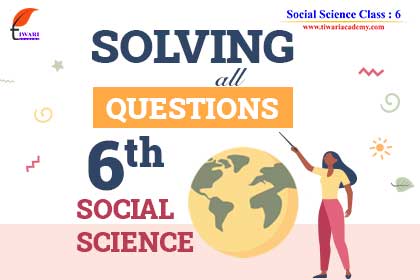 With well-organized practices, we mean to set up your study location to somewhere with peace and proper lighting. Keep the notepad, pens, study material, and silent the social distractions, whether it is your notifications or members in your family. Try not to look time frequently while reading. This is will enhance the study session more efficiently. Plan reading NCERT chapters every day and then summarize it with doubt notes in your language. Before moving to solve the exercise make sure that you have learned the topic deeply. Social study is a theoretical subject but full of logic so make sure you know them.
Step 3: Be Confident Solving NCERT Exercises Questions.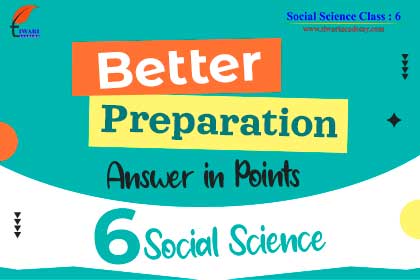 In the exams, you have to write the answers to the questions that you are preparing now. So, focus and stick to the planned study of NCERT. The more your will listen to others to find different books the more you will end up confusing yourself. Books of different writers have different ways of explaining. Understand what suits you better. Avoid Using Jargon and technical words and use simpler words which is easy to understand and grasp. Keeping a firm grip over the fundamental theories in easy language will solve lots of doubts. Avoid rote learning of NCERT solutions.
Step 4: Learn and Practice Writing Innovatively for Exams.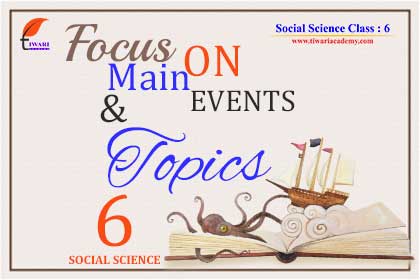 Usually, a pattern among students are seen writing all the things they remember which are not related to the question. This makes the answer lengthy and gives an impression to the examiner that the student doesn't know what is being asked. Make sure you start the answer coherently, including facts, figures examples, and quotes. If possible this can make your answer look attractive. So, if you remember technical terms like "Renaissance" mean emerging or rise. The term looks good but not necessary to write. Only practicing can make you comfortable. Writing in such a way that assures you 100% marks in Social Studies.
Step 5: Participate in Discussion with Teachers and Classmates.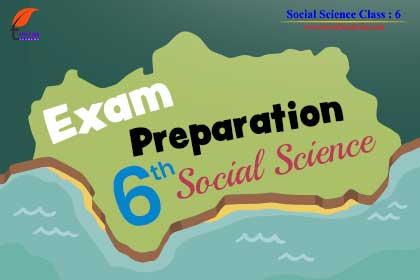 Since, you are reading this article till last we give you bonus tips. Taking participation in classroom discussion gives you more information, tips about the topics from different students and teachers without even asking for it. Answering the questions during the quiz will maximize the use of the brain to look for the other solution before settling for one. Do not ask directly for the answers to anyone, Ask, for suggestions on how you can find the answer. These are very important tips to apply during your self-study to achieve 100% marks. There is nothing that you cannot achieve the goal with dedication and consistent effort this way.
Feedback & Suggestions
NCERT Solutions for Class 6 Social Science in English Medium is given above. Hindi Medium NCERT Solutions will be available for academic session 2023-24. All the Offline Apps 2023-2024 are based on latest NCERT Books for new academic session 2023-24. Prove your feedback and requirement of next update. Provide your suggestions to make Tiwari Academy the bast website in NCERT Solutions.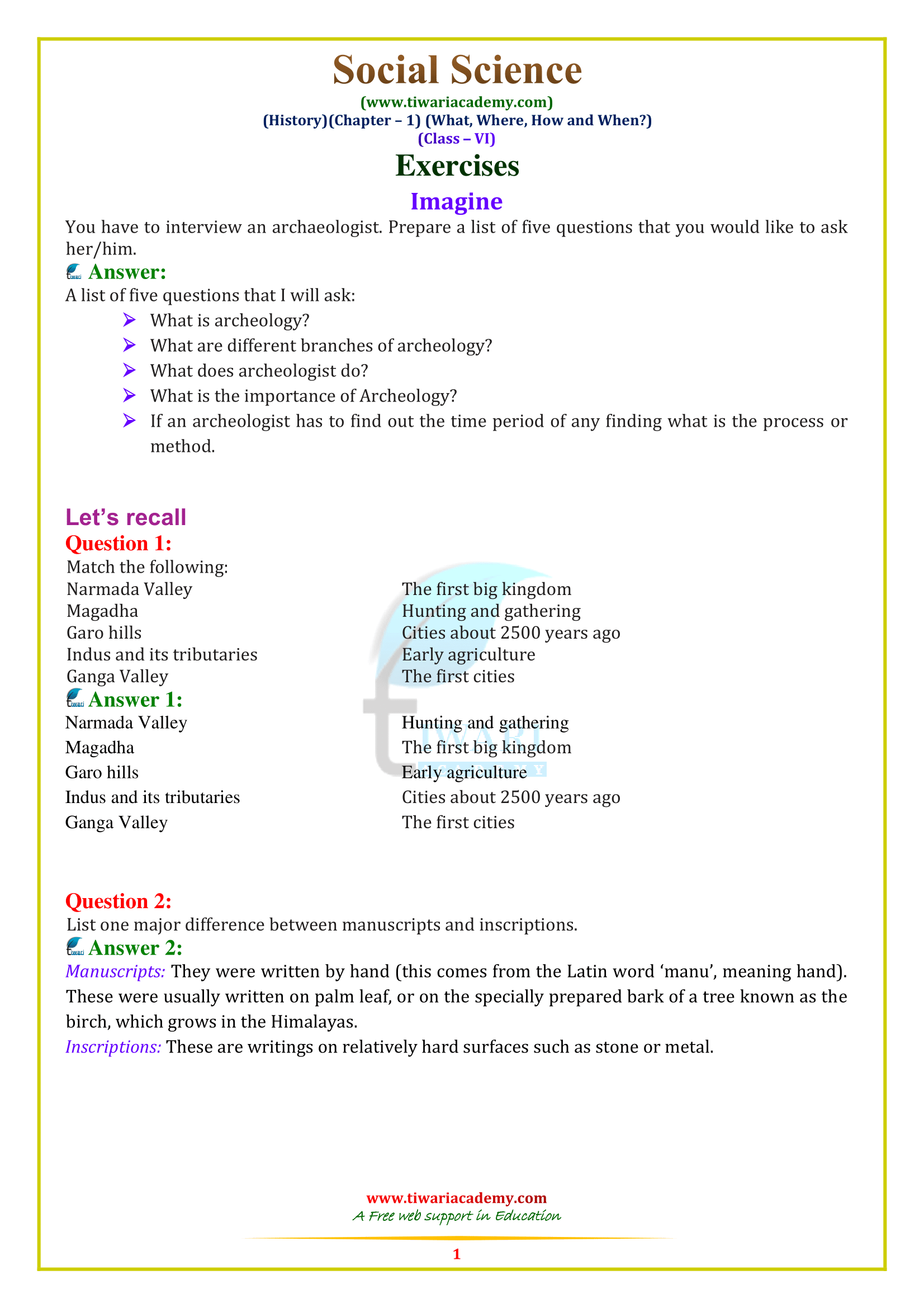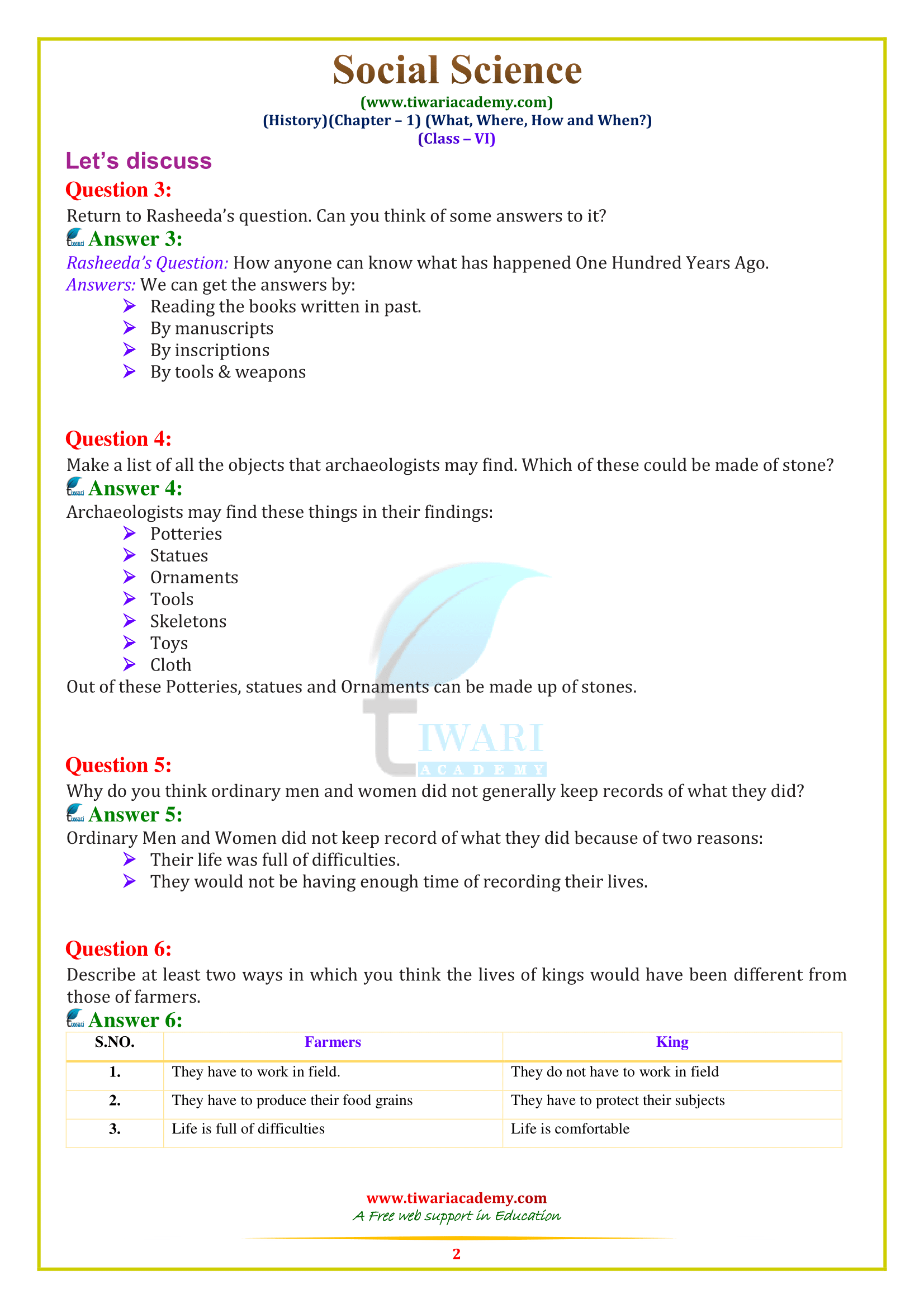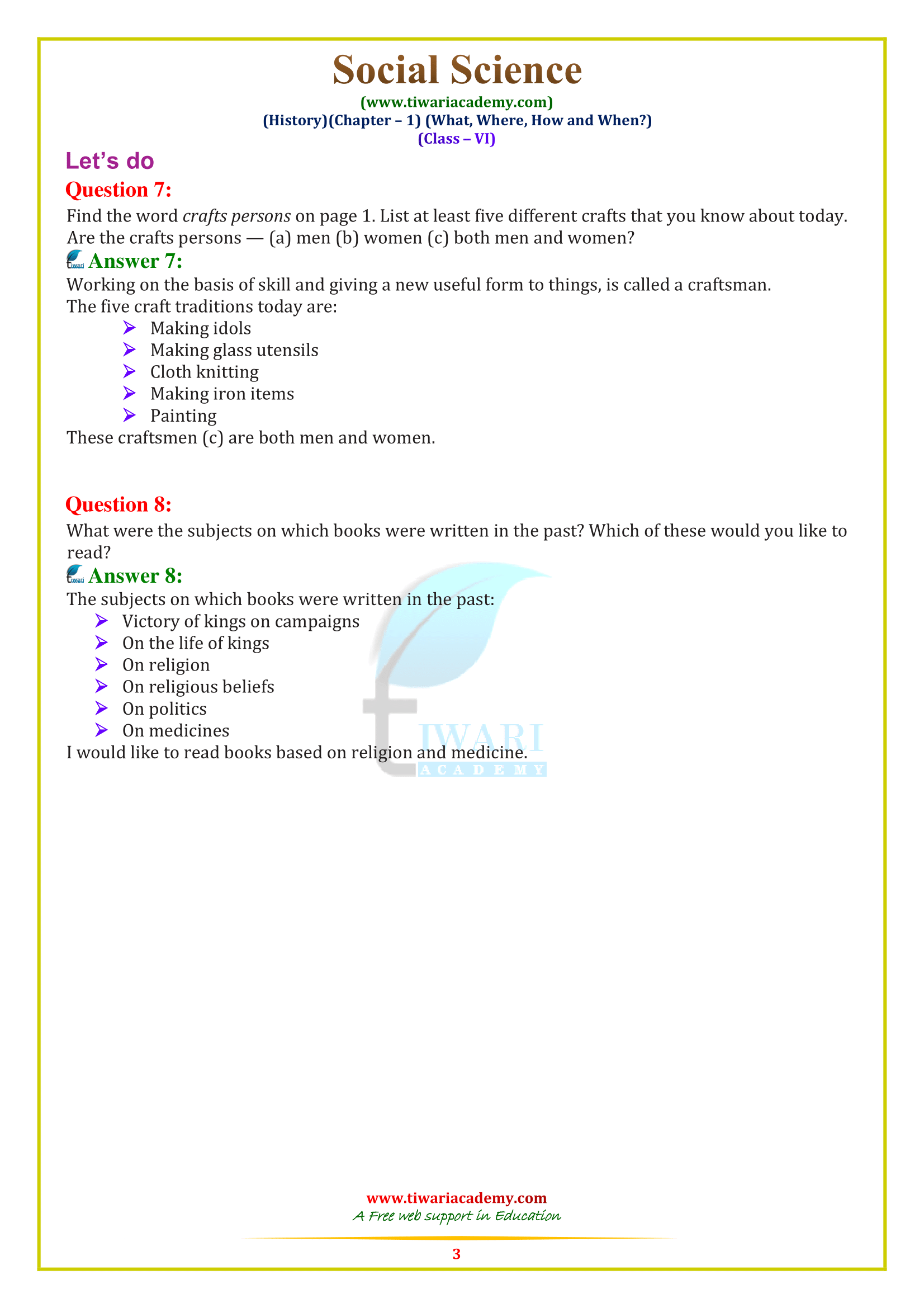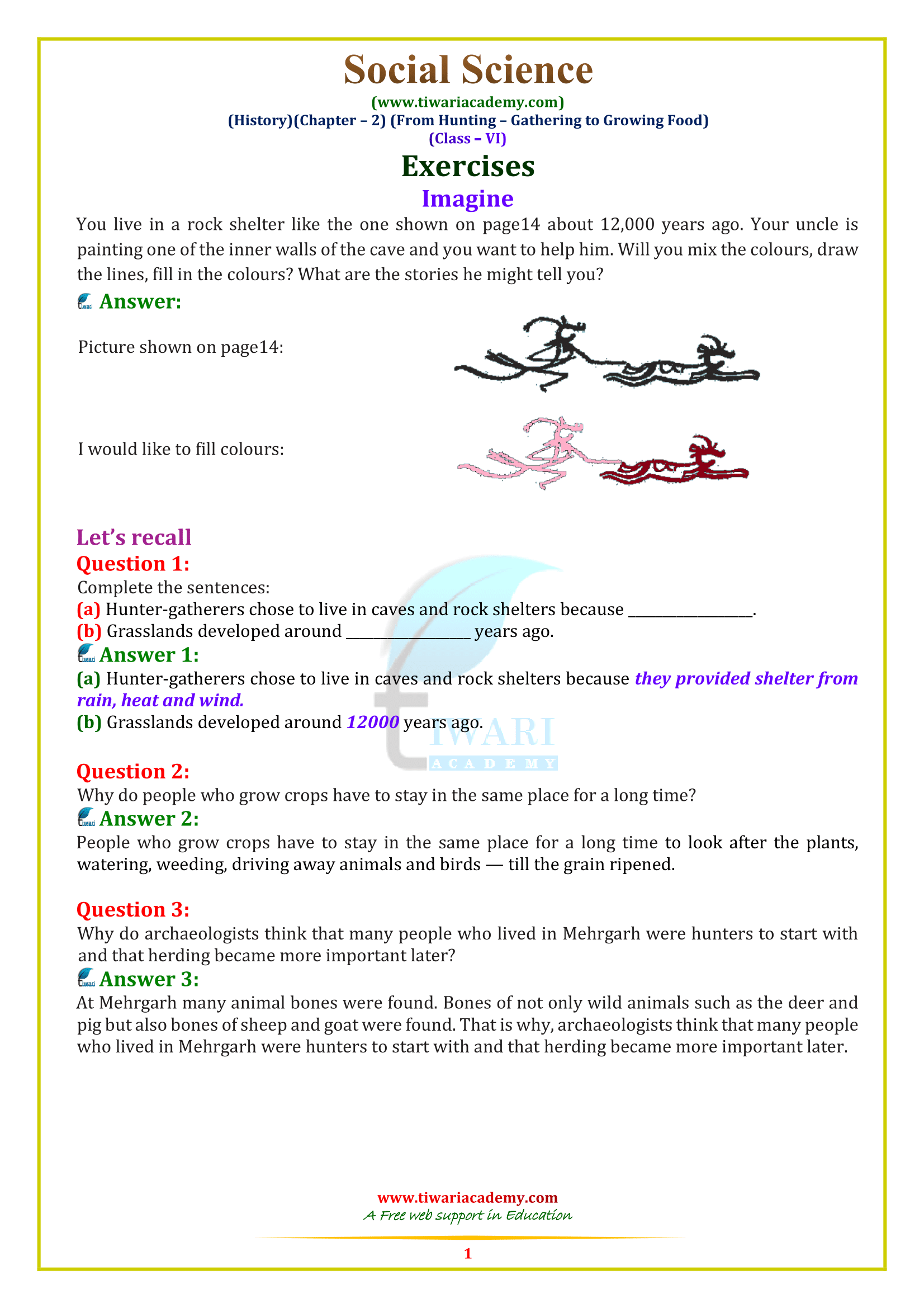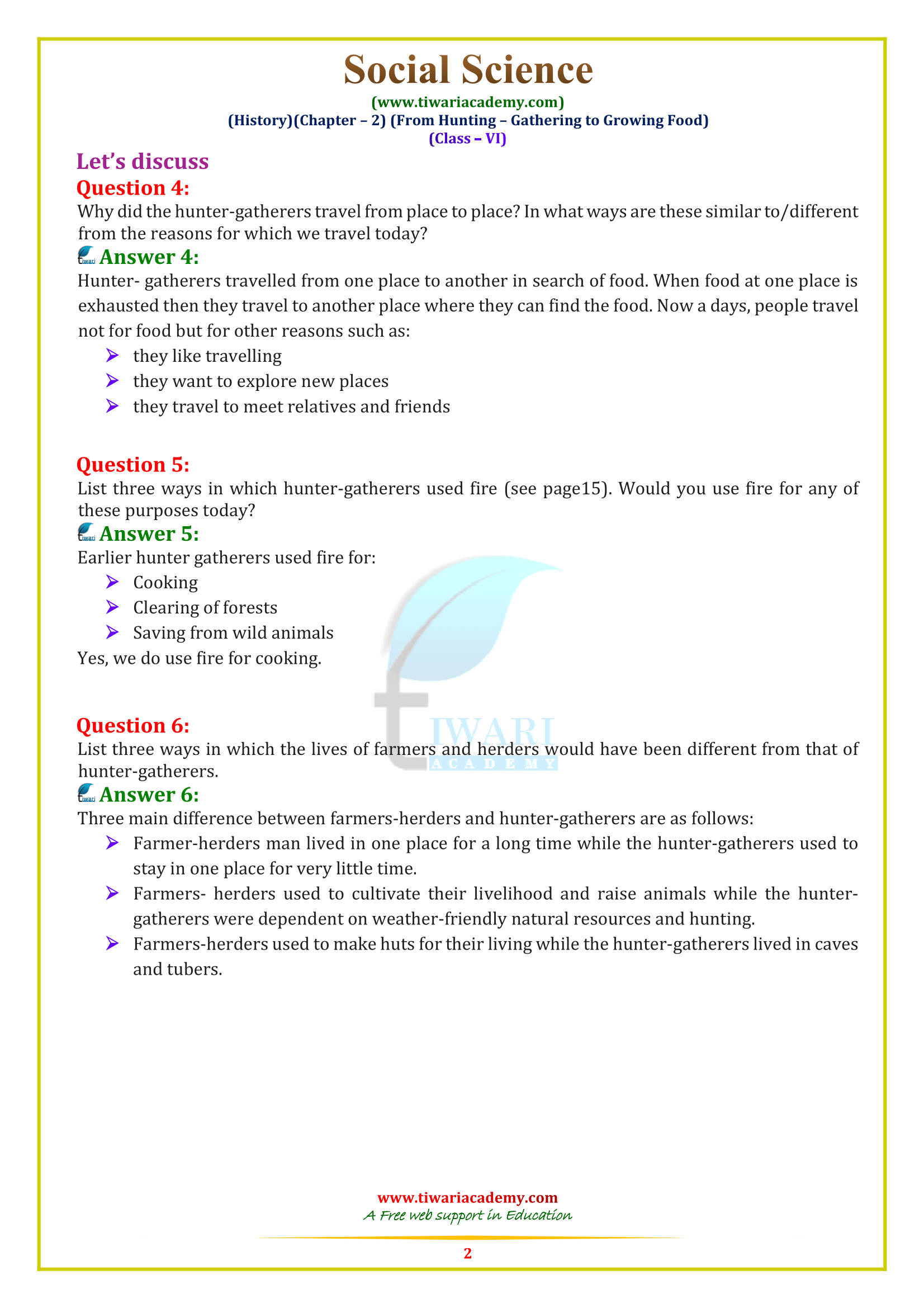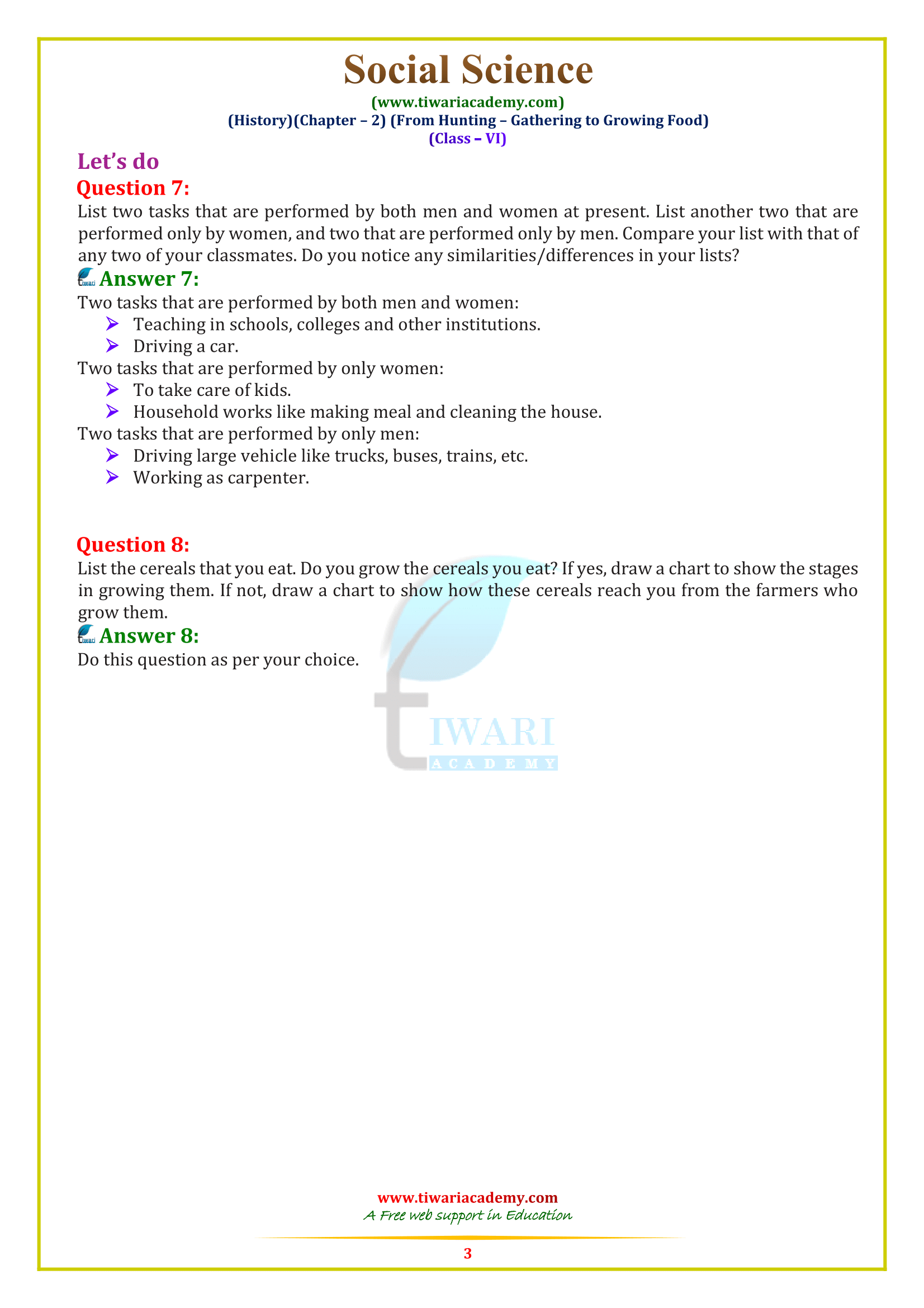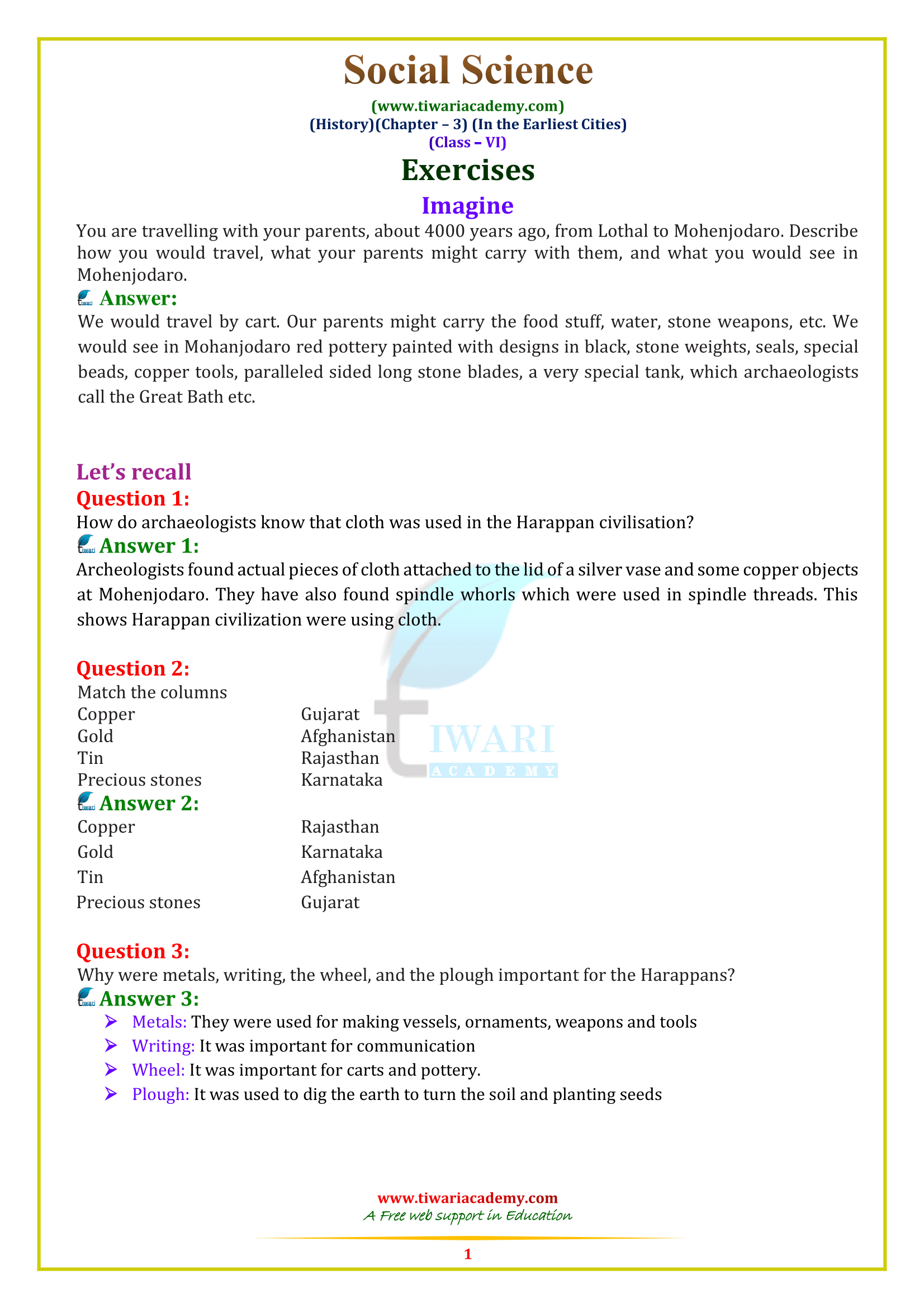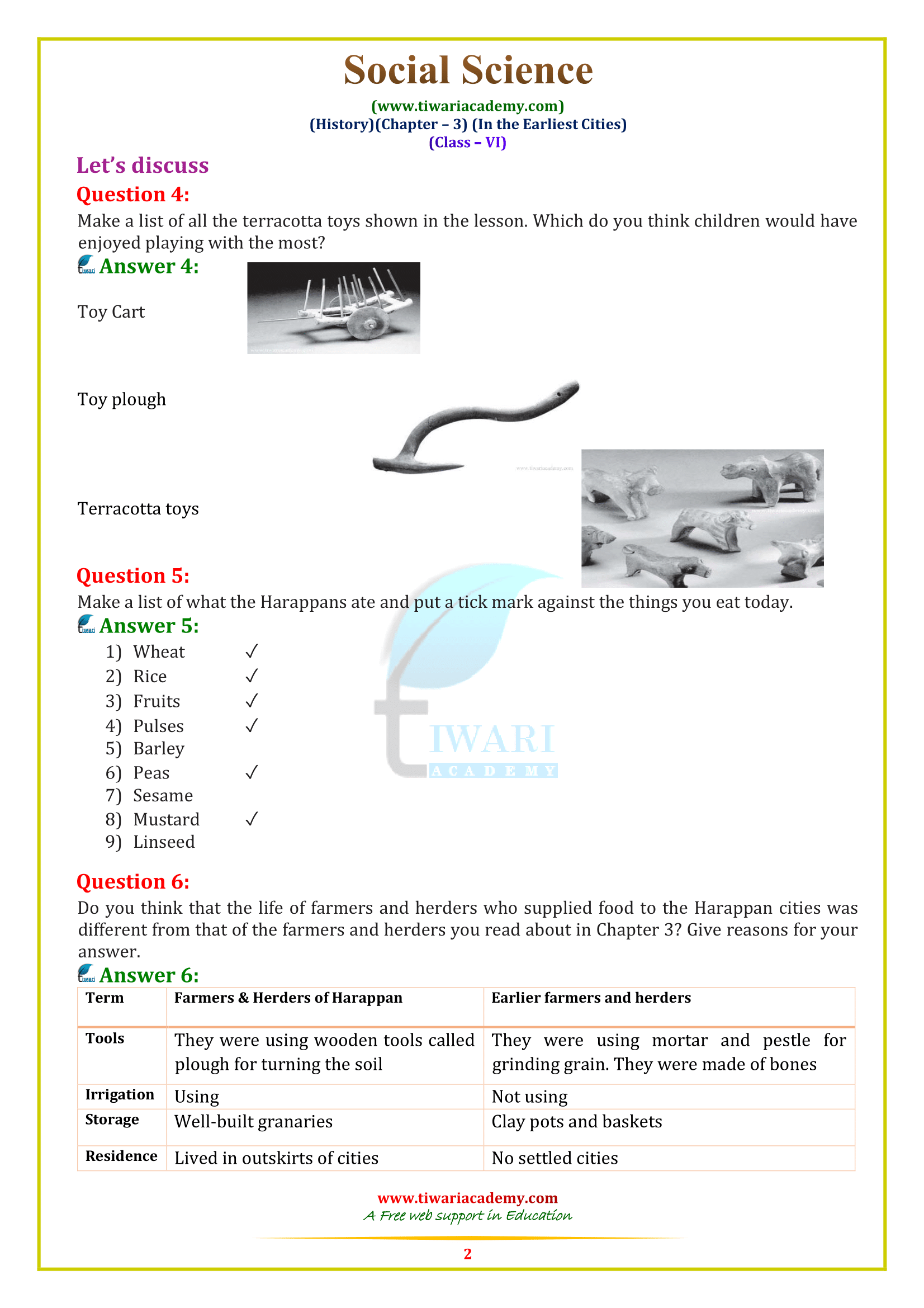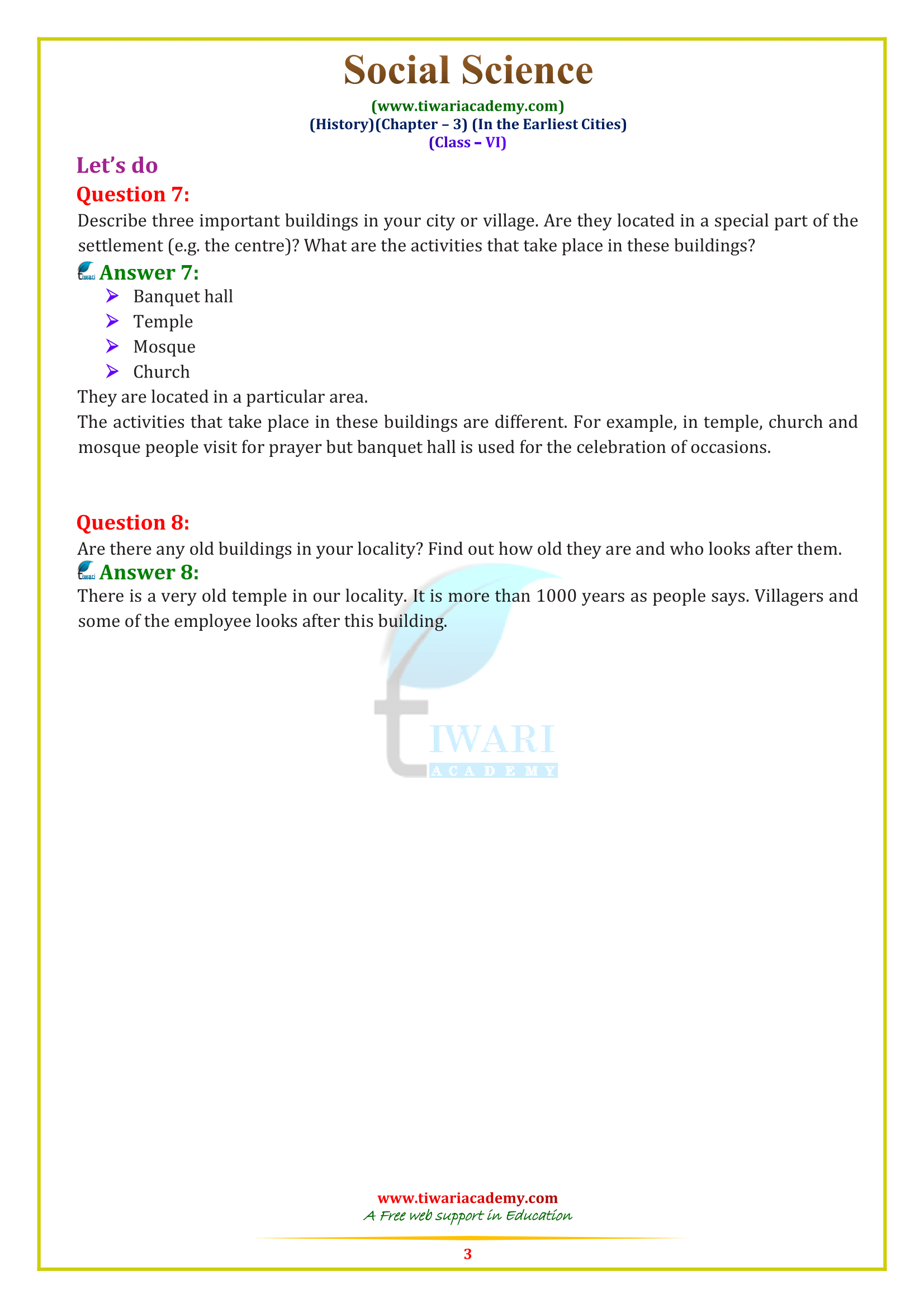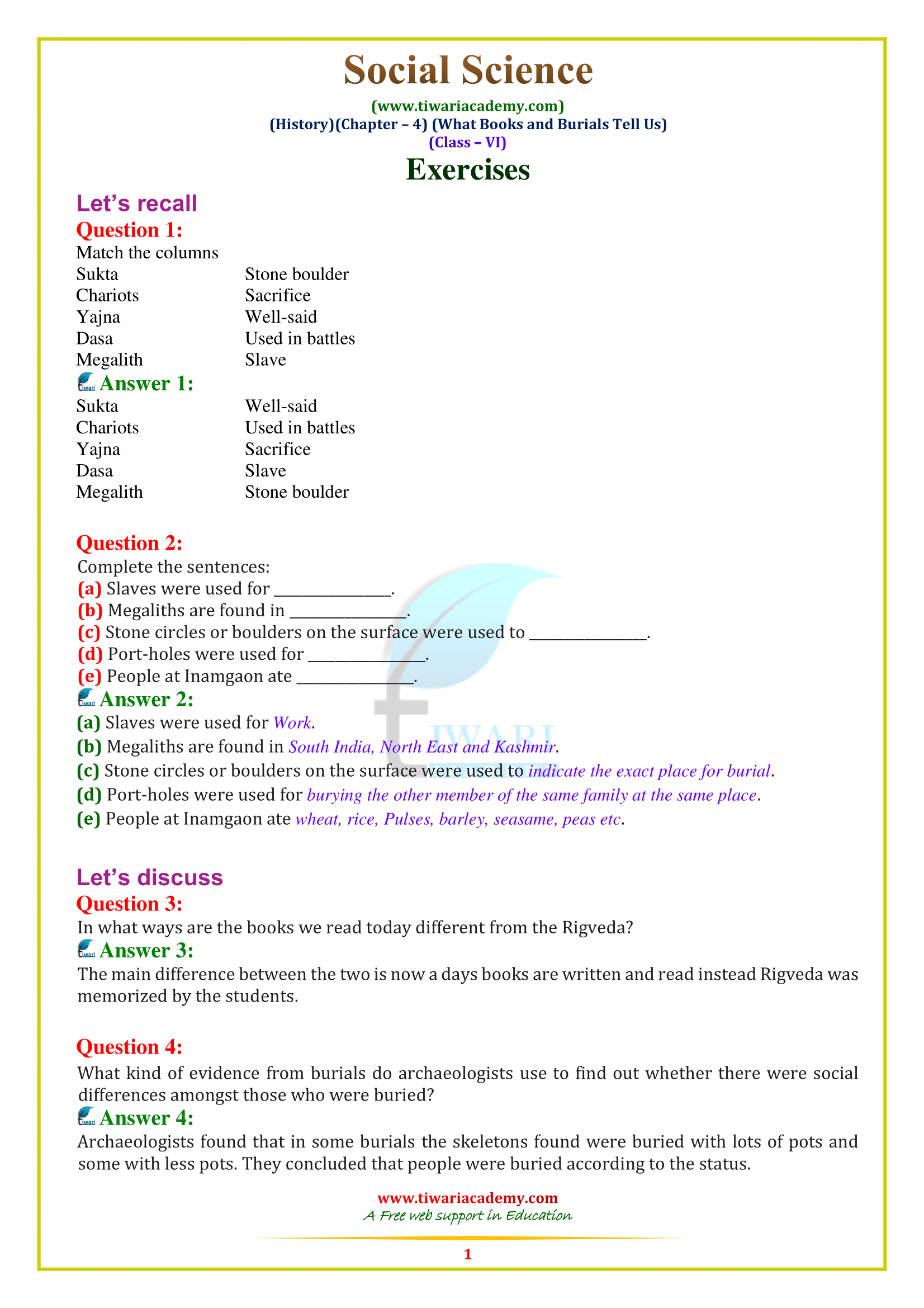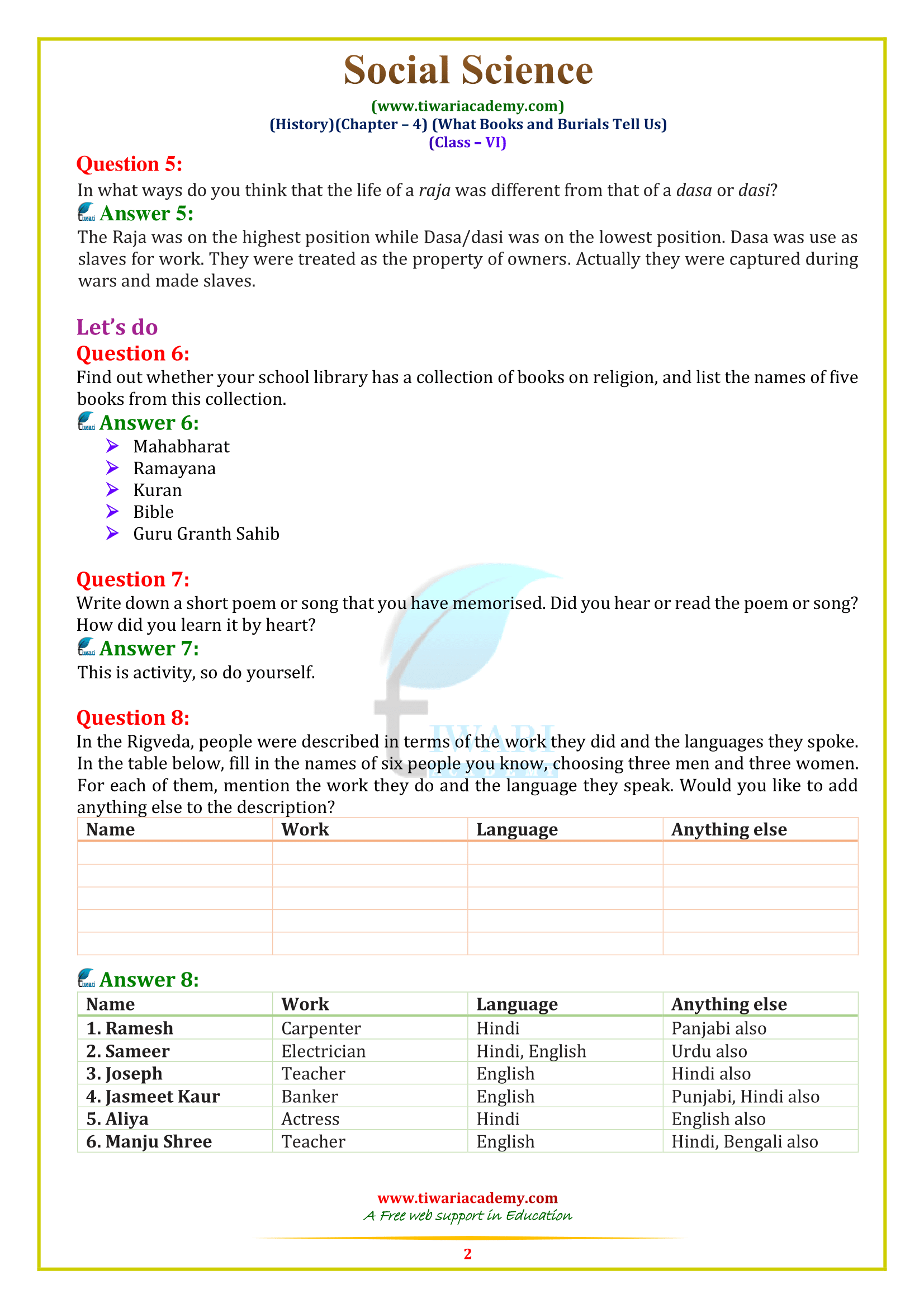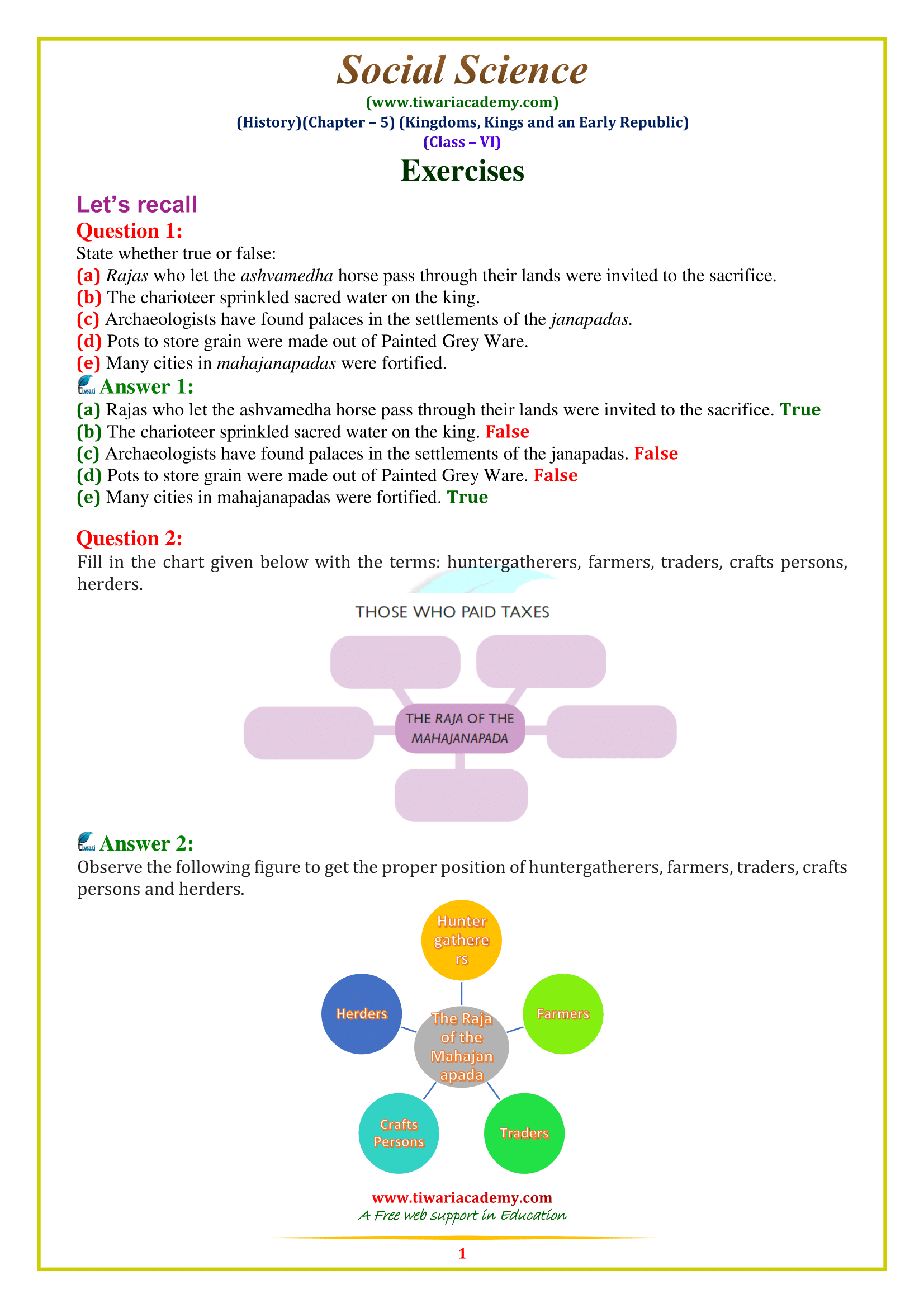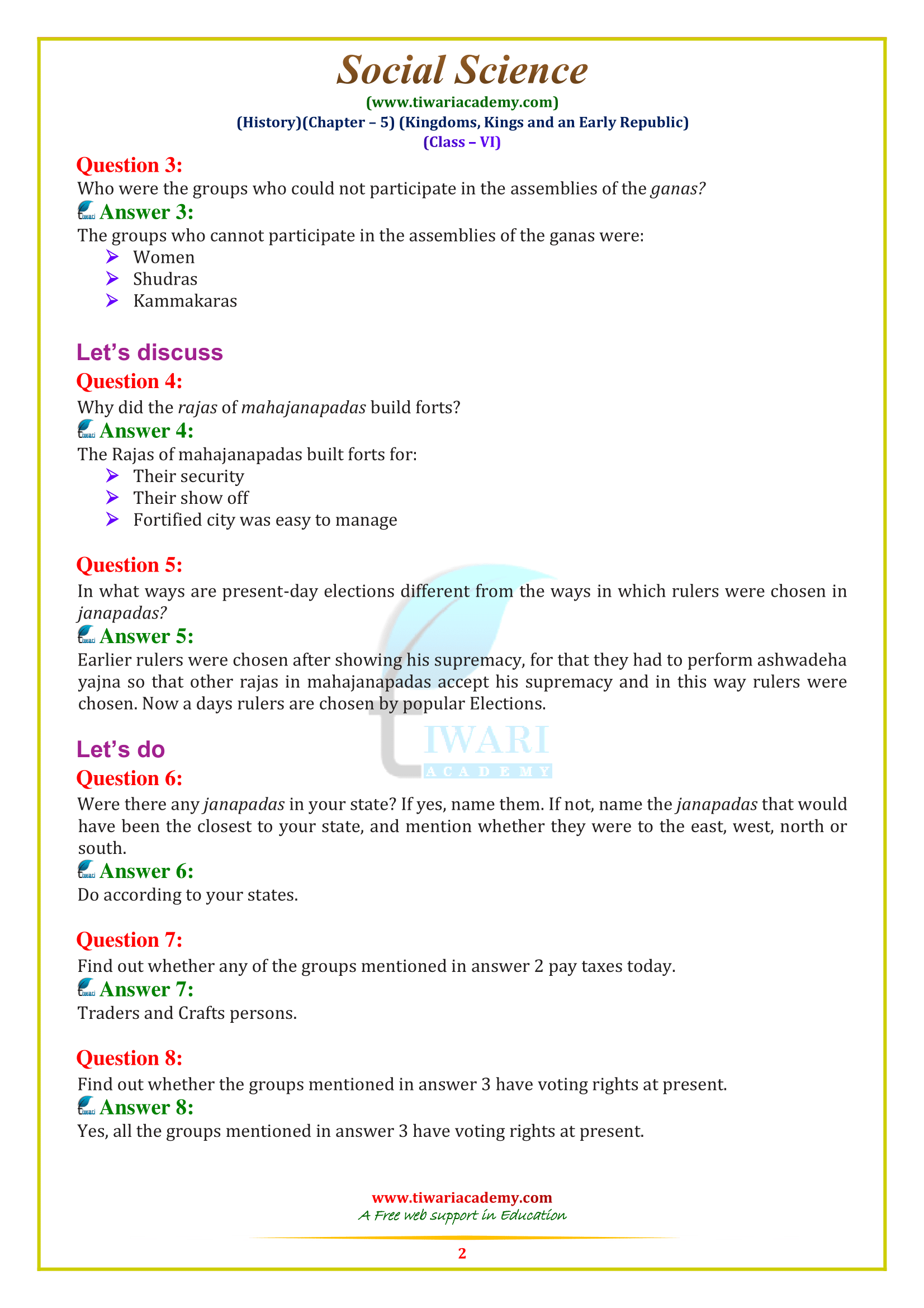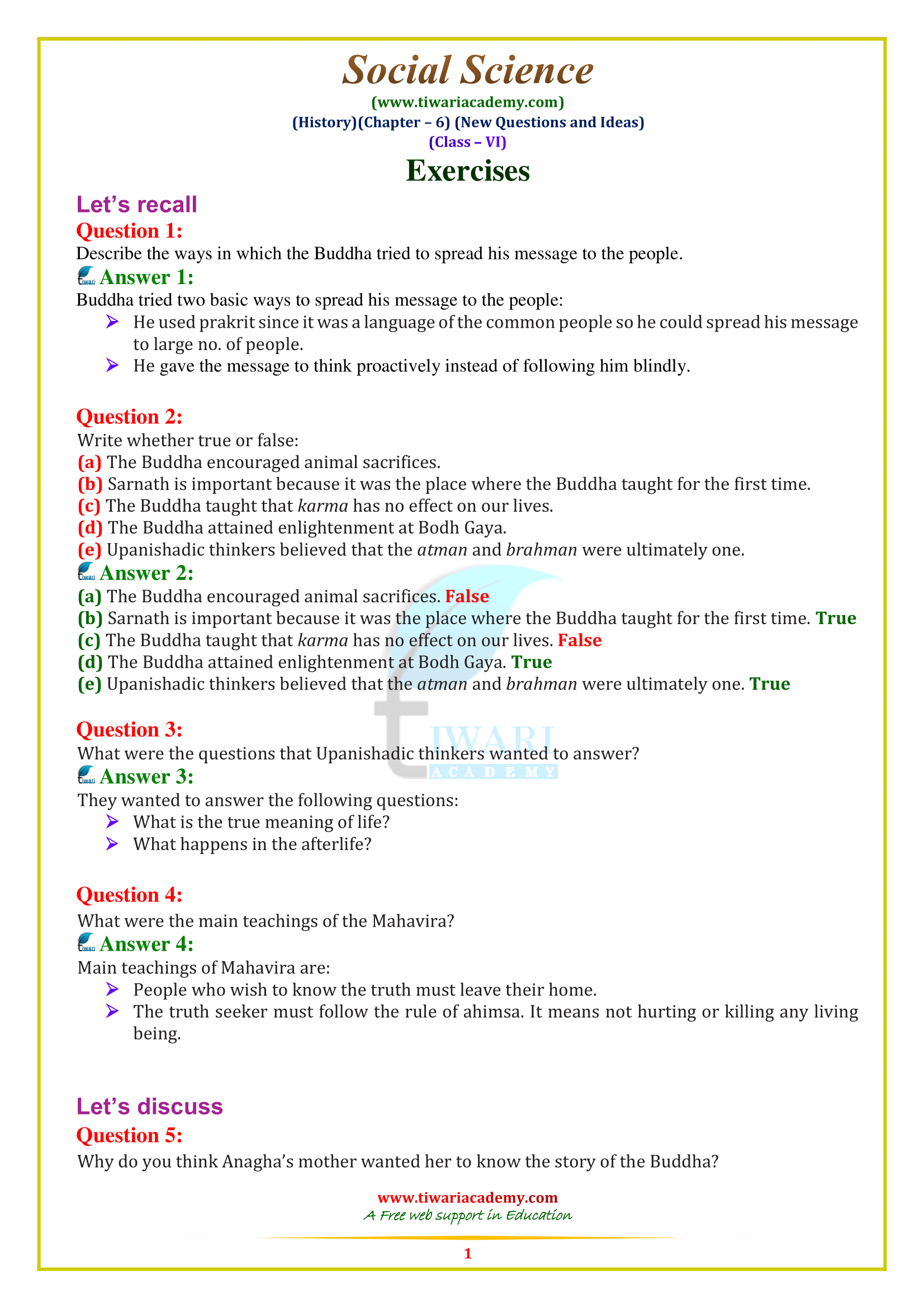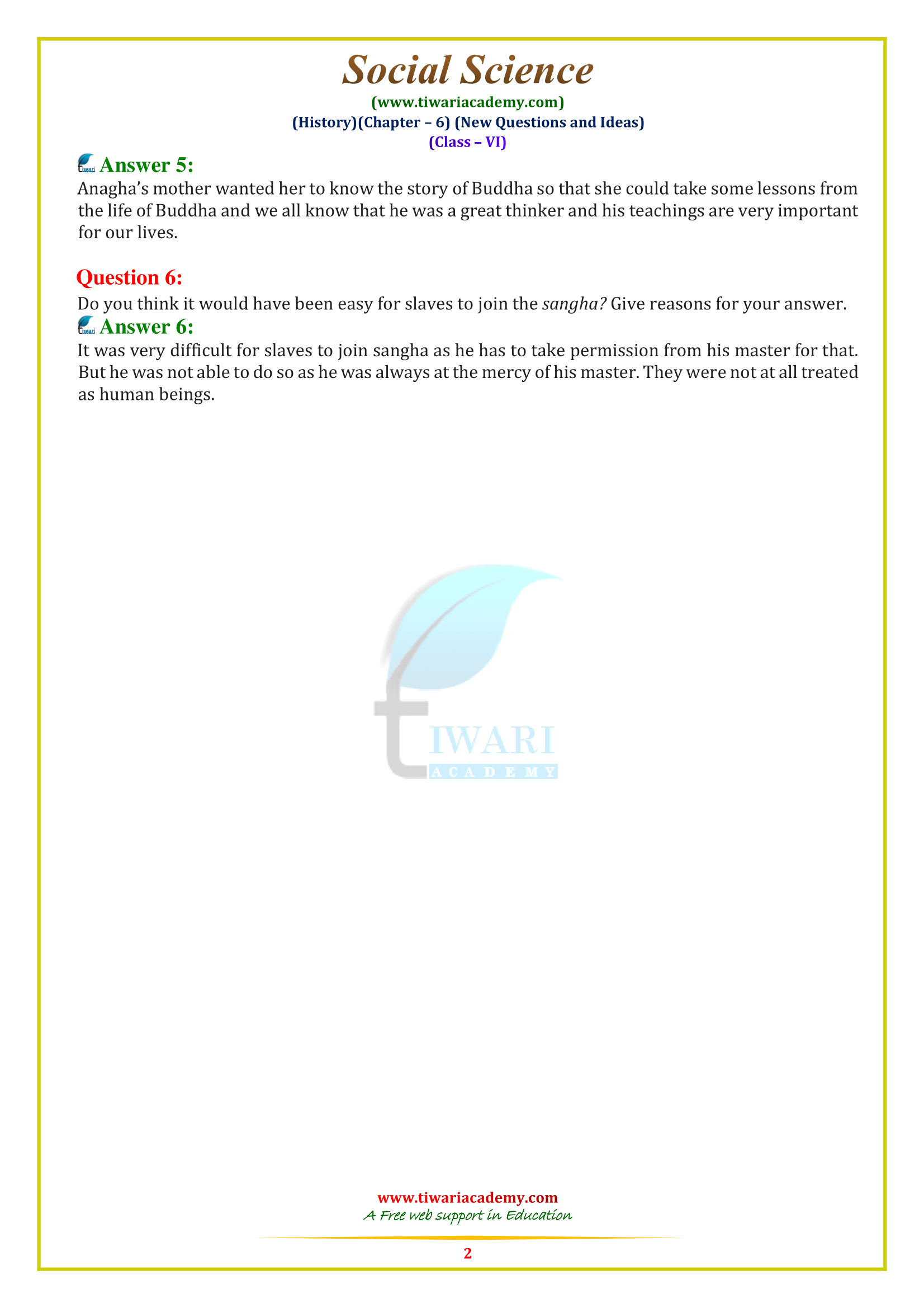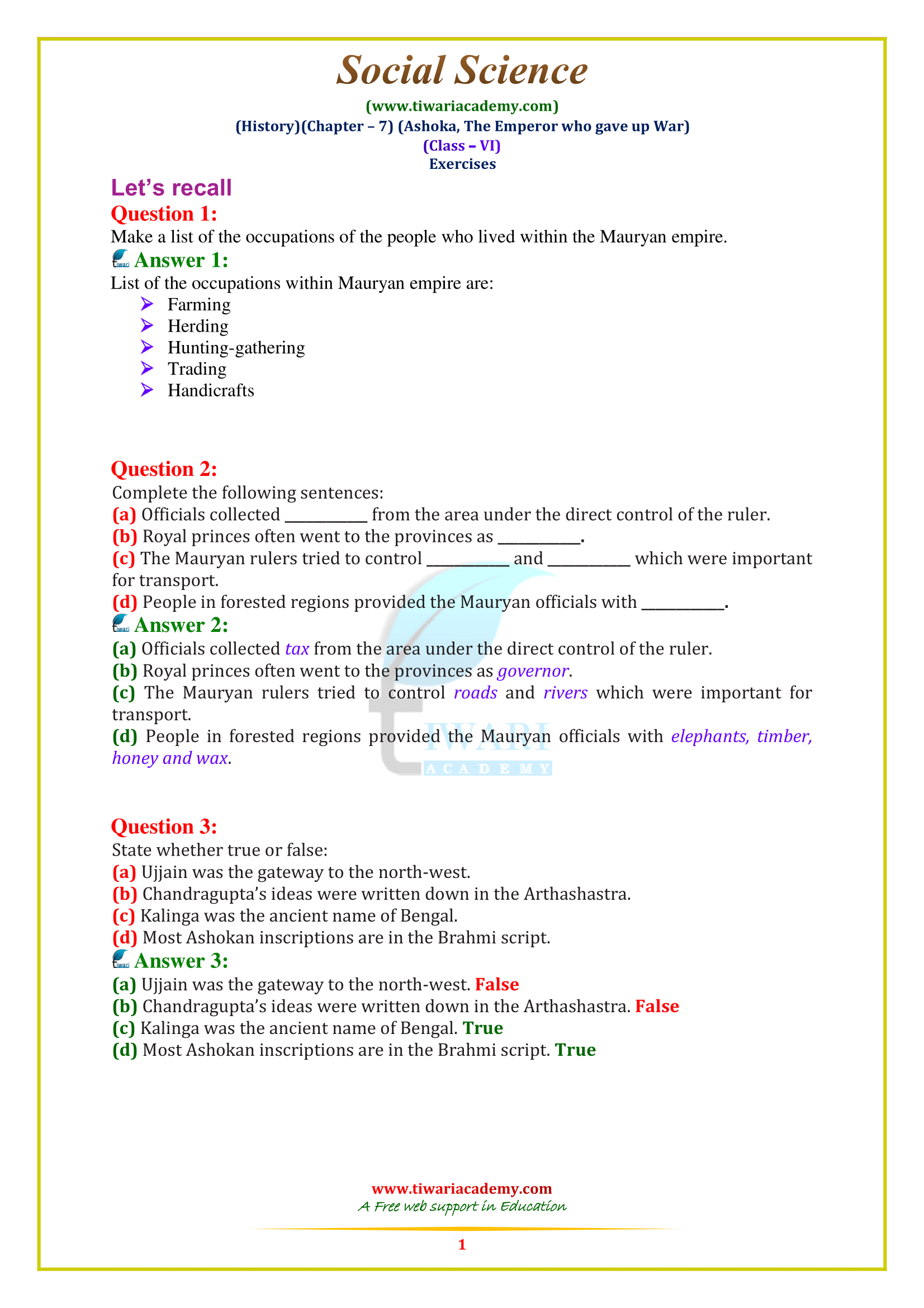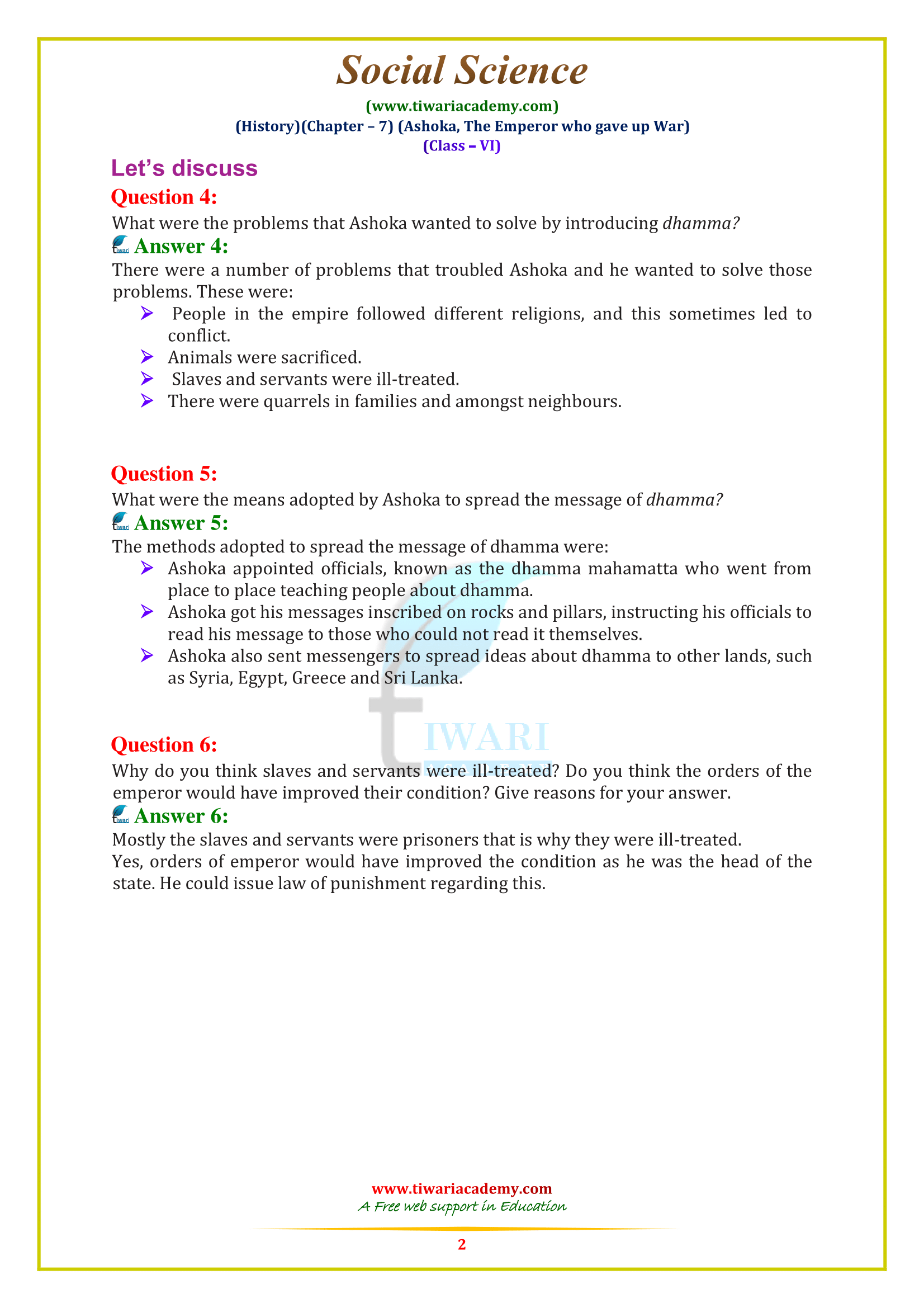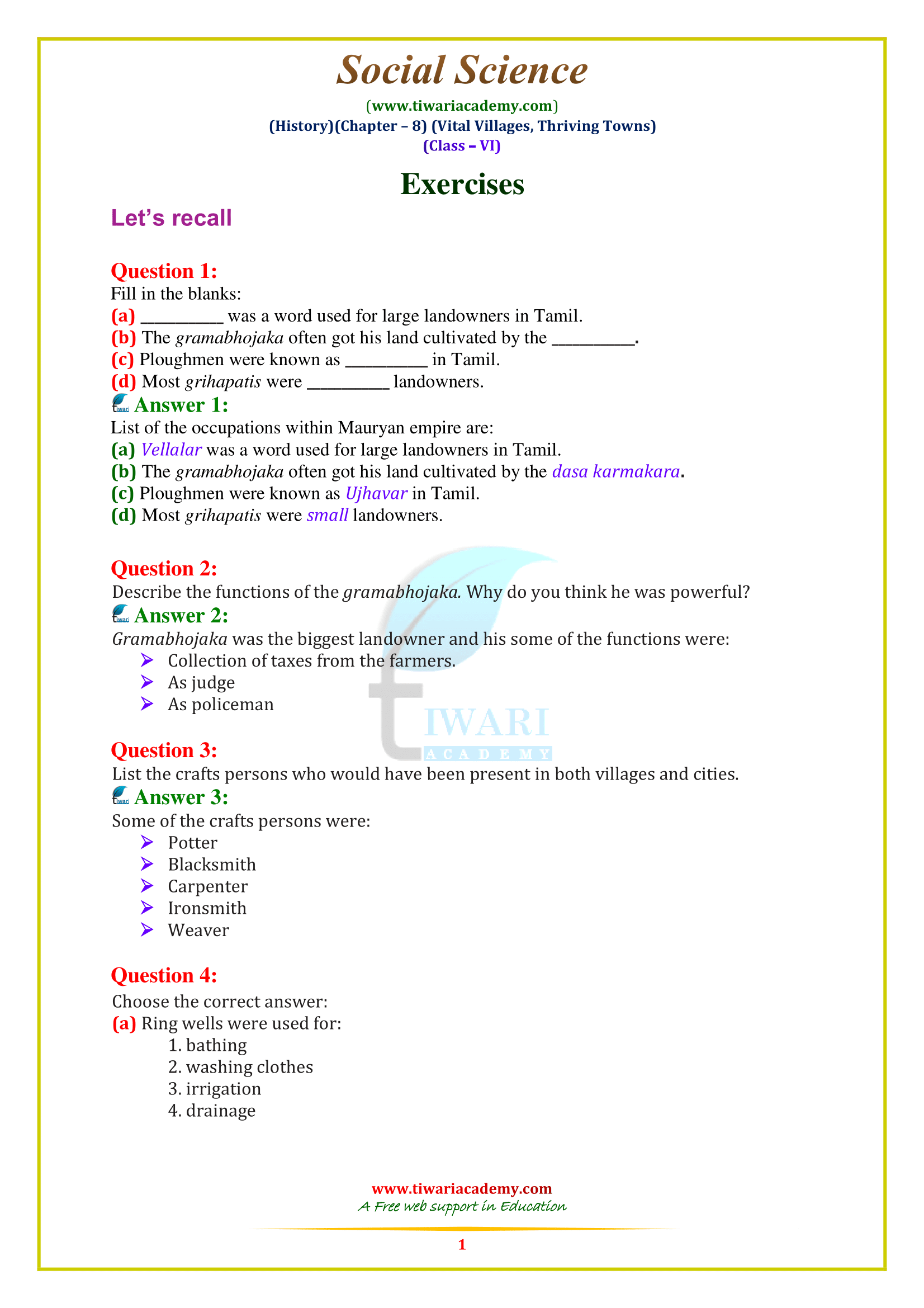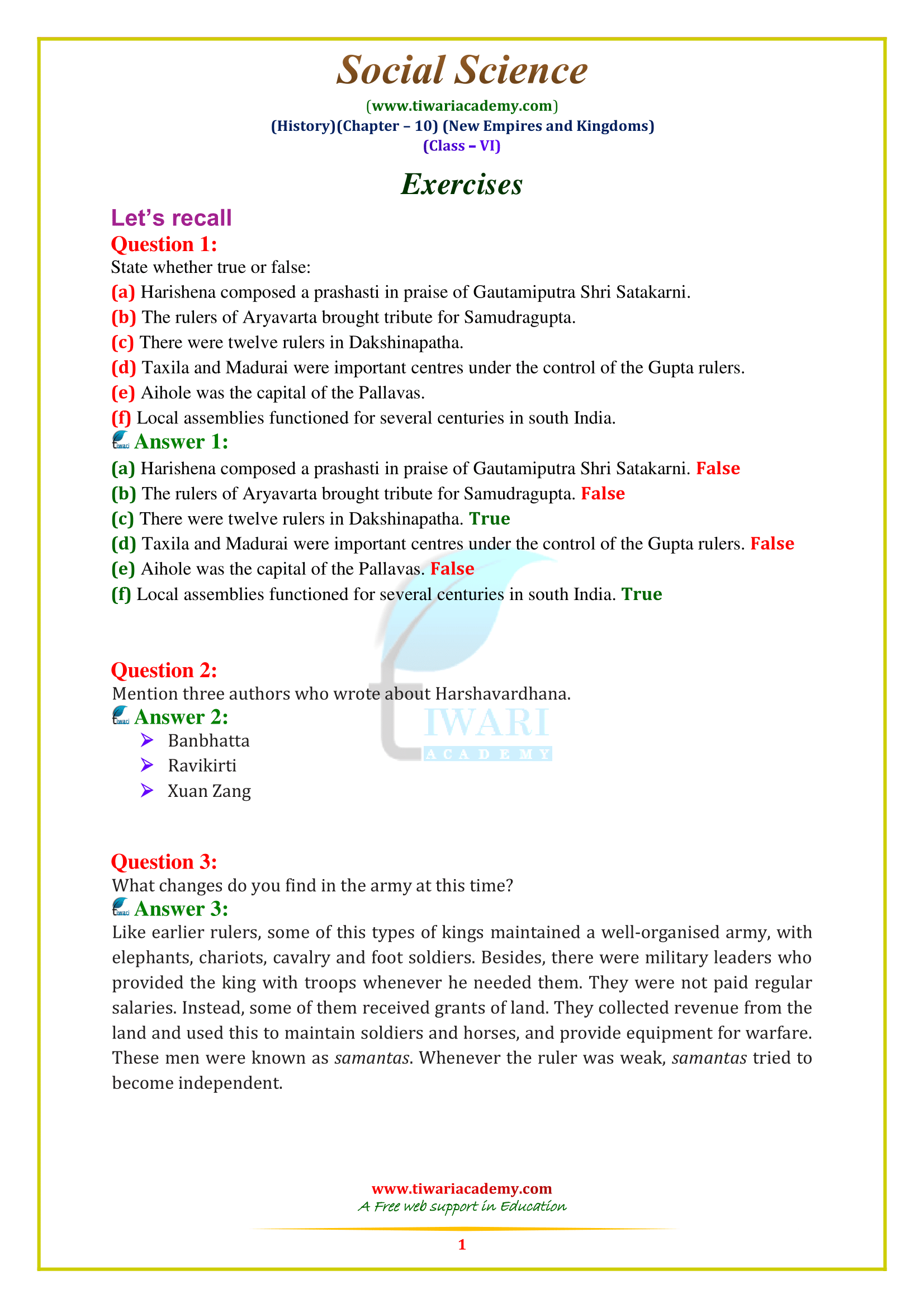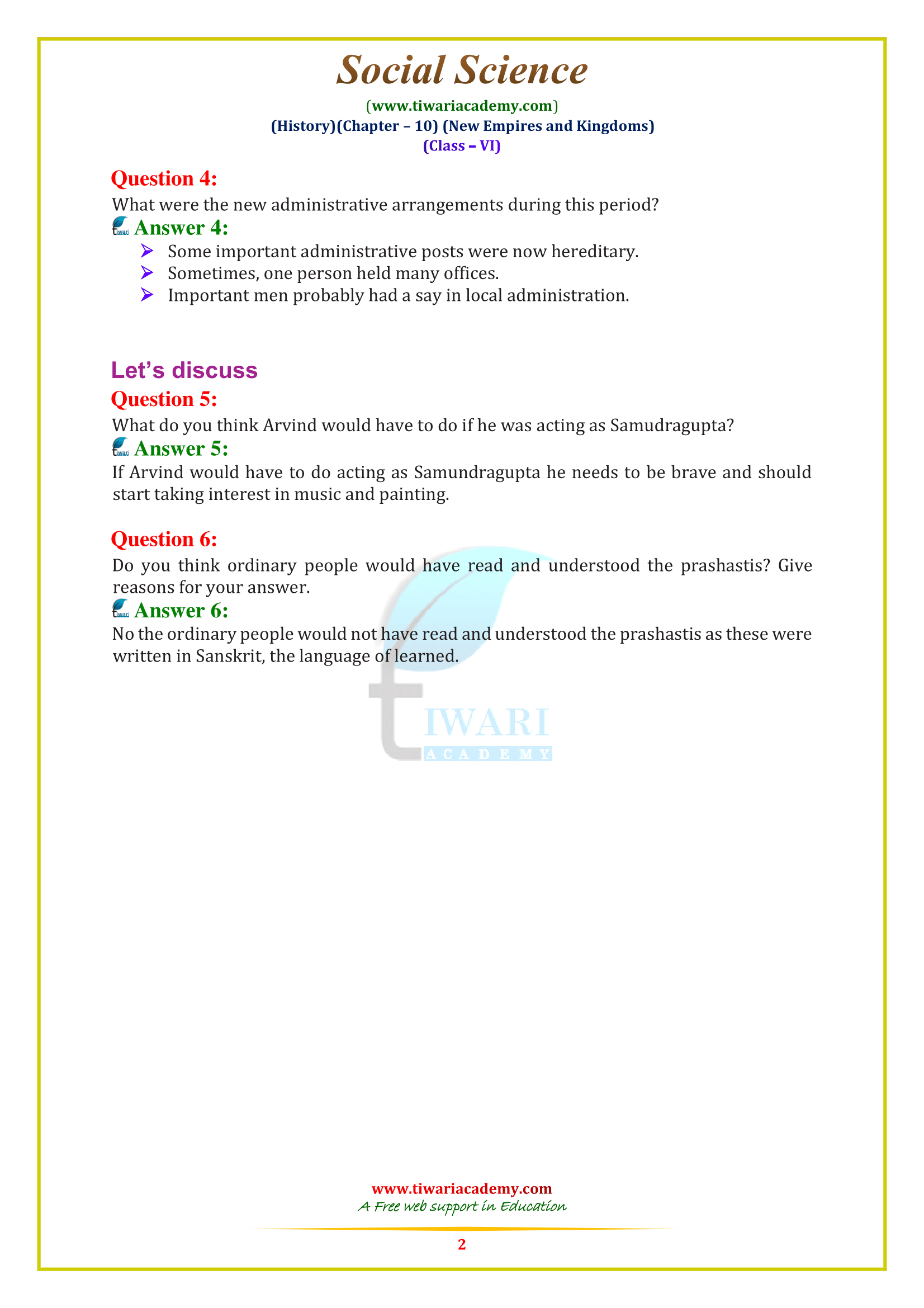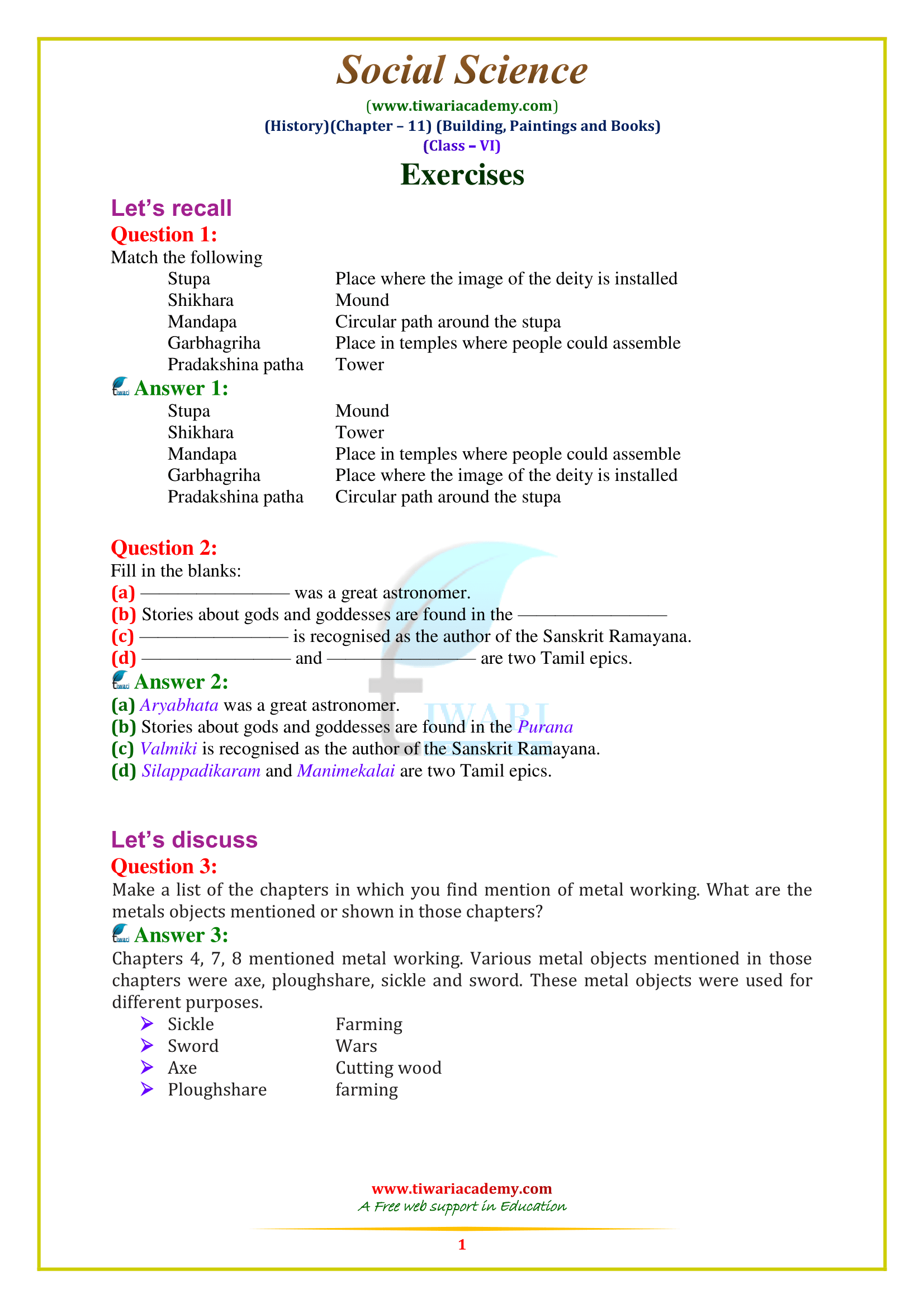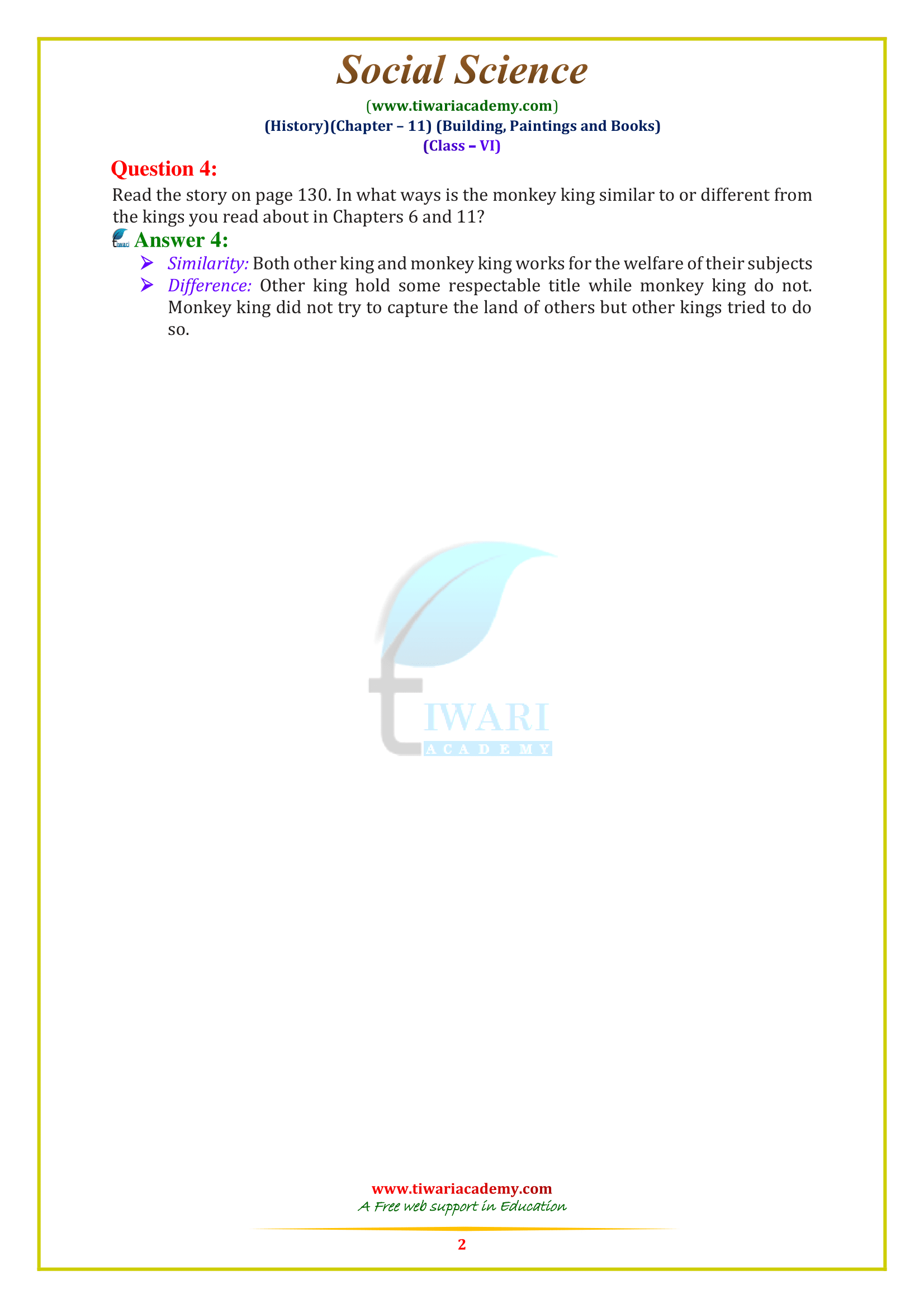 Last Edited: January 27, 2022