NCERT Solutions for Class 3 all subjects Maths, English, Hindi, EVS – Environmental Studies Hindi Vyakaran English Grammar, Computer Science, GK – General Studies updated for academic session 2023-24 CBSE and State boards.
Students studying in Class 3 can get all the question answers from Tiwari Academy website which is very useful for solving NCERT questions. The NCERT Solutions for Class 3 also provides answers to all their practice questions in various CBSE topics Class 3 that they should have to study.
NCERT Solutions for Class 3 for 2023-24
The NCERT Solutions for Class 3 are designed in a simple way in easy language so that they can learn in a better way and get the best possible position in the class. Students can download these NCERT Solutions for Class 3 in the format of PDF to aid in their exam preparation.
| | |
| --- | --- |
| Class: 3 | NCERT Solutions |
| Subjects: | English, Hindi, Maths, EVS |
| Medium: | English and Hindi |
Class 3 NCERT Solutions in Easier Way
Students can use these NCERT solutions to help make the questions and basics in the NCERT book easier. This will help them prepare better for the next class also. Students can easily get Class 3 Solutions from our website or app and download them as PDF for their study preparation. Almost all the subjects taught in class 3 are equally important for the students as the study based on the facts in Class 3, forms the basis of the subjects of the next classes.
Why to use NCERT Solutions in Class 3 Subjects
These NCERT Solutions for Class 3 can provide the right way for the students to better prepare for their exams to earn good marks. When students use these solutions in the preparation of Maths questions, they can easily catch their mistake while solving the questions. The main subjects in NCERT Solutions for Class 3 are – Mathematics, Environmental Studies, English, and Hindi.
Main Subjects of Class 3 NCERT Solutions
In Mathematics, students will learn questions related to addition based on various topics that will help them later. In Maths book we will first solve questions related to addition and subtraction, then will learn about multiplication, patterns, different shapes and money and money. In English, students read interesting short stories and poems, as well as various practice questions based on grammar and vocabulary improvement at the end of each chapter.
In the Hindi subject, students learn grammar, read and pronounce words by reading various stories, poems and short exercises to help them form better sentences. Environmental studies is a very such subject which covers different facts based on different subjects.
How to Score Good Marks using NCERT Solutions in Class 3
In NCERT Book Class 3 Solutions, students have only four subjects, and all these subjects get equal marks. To score maximum marks, students can take the help of NCERT Solutions for Class 3. Every subject is equally important for the students and they all have equal marks.
To benefit from the NCERT solutions for class 3 students, take the help of only those questions given in the book which they do not understand. In these solutions, each and every Maths question is well explained in simple language so that students can understand them better.
What are the benefits of NCERT Class 3 Solutions in Exams?
Students studying in class 3 will find this article very useful as it provides answers to all their problems in various subjects that they have to study. The perfect Solutions for Class 3 NCERT Book provides the correct question answers to all the students so that they can learn and perform better in exams. Students can download these CBSE solutions for class 3 to aid their preparation, and using them can help them make their basics more complete so that they can be better prepared for the next class. Students can easily find these solutions on the web and download them to prepare for their studies.
How to Download NCERT Solutions Class 3 PDF for Free?
Students can find some of the questions asked in Maths and Science Complex, so students can download these solutions in PDF. The subjects taught in class 3 are very important for the students as they form the basis of the subject for the next few years in the student's school years. Tiwari Academy NCERT Solutions for Class 3 can provide the right tools to the students to better prepare for their exams and thus score good grades. When students use these solutions to help them prepare for difficult math problems (involving multiple steps), they can see where they are struggling.
What are the main subjects to study in Class 3 NCERT?
CBSE Solutions for Grade 3 Main Subjects such as Maths, EVS – Environmental Studies, English – Marigold, and Hindi. In Maths, students will learn various topics that will help them later, reviewing addition, and subtraction first, then students will learn about multiplication, patterns, different shapes, and the rupee and country. Students read short stories and poems in English, and behind each chapter are various grammar exercises to improve students' grammar and vocabulary.
How to Create better Learning Habit in Class 3 Kids
Follow the tips to study well for the students in Class 3. While the government is commencing surveys in districts and towns to know the impact of covid-19 on online education and children. The transition from traditional education to online education is difficult. This affected the students of all the classes and institutions. Government is trying its best to understand the psychological effects of the closure of the school and learning online, before making everything normal once again. The age of digital learning started already. Some way or other, people are trying to make this a New Normal. Here are a few suggestions which can help the young generation to study online.
Step 1: Learn in Online as well as Offline mode simultaneously.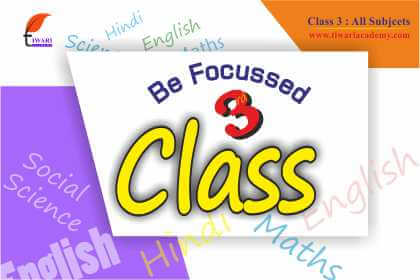 The era of online education bought a new immediate environment. This means everything is available readily. There students will learn with generated intrinsic gratification, but still lack active engagement. At the age of 7-8 years, students think logically and abstractly. They develop the skill to deal with multiple variables like adding several chemicals in experiments, adding increased numbers. Online education provides them the on-demand information of the experiments, aurally, visually, kinesthetically. That makes the understanding of Mathematics class 3 chapters knowledge firm.
Step 2: Increase the interactive topics in Learning.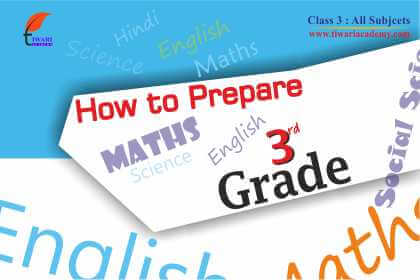 At the age of 7 – 8 students becomes relational and participate in group activities and experiments. Due to covid-19 impact in schools, these group activities are limited to the online platform. So, teachers and parents should provide the opportunity to participate more in such online activities, while leaving the experiments projects, homework for the home. This will make them more comfortable and improve their social skills. For example, starting and discussion over a topic of Hindi or English stories. This is how teachers will get to know, what the students are understanding and then help them with corrections.
Step 3: Focus on activities along with the NCERT Learning.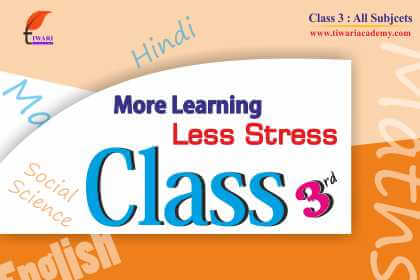 When students of class 3 ask questions means that they're seeking clarification, logical explanations. Many teachers during the online sessions have main complaints that their students aren't contributing. Which makes it difficult for the teachers to evaluate. But creating an environment where students can actively present their thoughts study material is important. This is only possible when the teachers are not overloading the students with theories. This leads you to make a place commonly used to discuss thoughts and help students to think more analytically. Visit to Tiwari Academy and get the interactive study material for class 3 all subjects.
Step 4: Improve the Vocabulary with word meaning.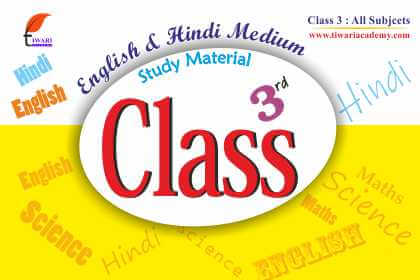 Enhancing vocabulary is one of the vital qualities that a child requires while reading books. However, understanding the vocabulary is not the only thing that makes the difference. Parents and teachers are required to help the child to study the entire chapter through NCERT Books for Class 3, knowing the meaning of each word. Recalling it on time the explaining the answer is more important. Writing new words while writing can help. Vocabulary is important to understand the basics of the language and Maths of 3nd class too. Learning the vocabulary is important for the child to think and redraw the picture of the concept that he/she understood.
Step 5: Give extra time to practice Mathematics.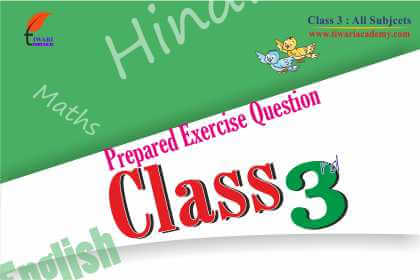 Class 3 students should increase the math solving at this age. They can measure things precisely and enjoy measuring things. Take this opportunity and provide various group activities. In which they can measure various things (liquids or solids) and name them. This helps them to use the metric system given in the books to solve their problems while working with their peers. This can also enhance their confidence, social skills, and they can remember the name of the formulae as well as scientific terminologies. We have more tips to enhance the e-learning experience to read, please visit the website Tiwari Academy.
Last Edited: December 13, 2022