Get the revised NCERT Books for Class 4 All Subjects session 2023-24 in English and Hindi medium – Maths (Maths Magic), Ganit (Ganit ka Jadu), Hindi (Rimjhim), Environmental Studies EVS (Looking Around), Paryavaran Adhyayan (Aas-Pass) and English (Marigold) in PDF file format. NCERT textbooks are modified and updated for academic year 2023-24.
Class 4 NCERT Books in English and Hindi Medium
---
NCERT Books Class 4 Hindi
NCERT Books Class 4 English
NCERT Books Class 4 Maths
NCERT Books Class 4 Maths in Hindi
NCERT Books Class 4 EVS
NCERT Books Class 4 EVS in Hindi
---
NCERT books for class 4 take a child-centric approach to education. They focus on engaging and interactive content that is suitable for young learners. The books often include colorful illustrations, activities, and stories to make learning enjoyable and meaningful.
---
Class 4 Books and Solution Apps

Class 4 NCERT Books
NCERT Books are based on Latest CBSE Syllabus 2023-24 for the current academic session. Use Vedic Maths to make calculations faster and easier. Holiday homework sections is a helping hand during the summer holidays for students.
NCERT Books for Class 4 All Subjects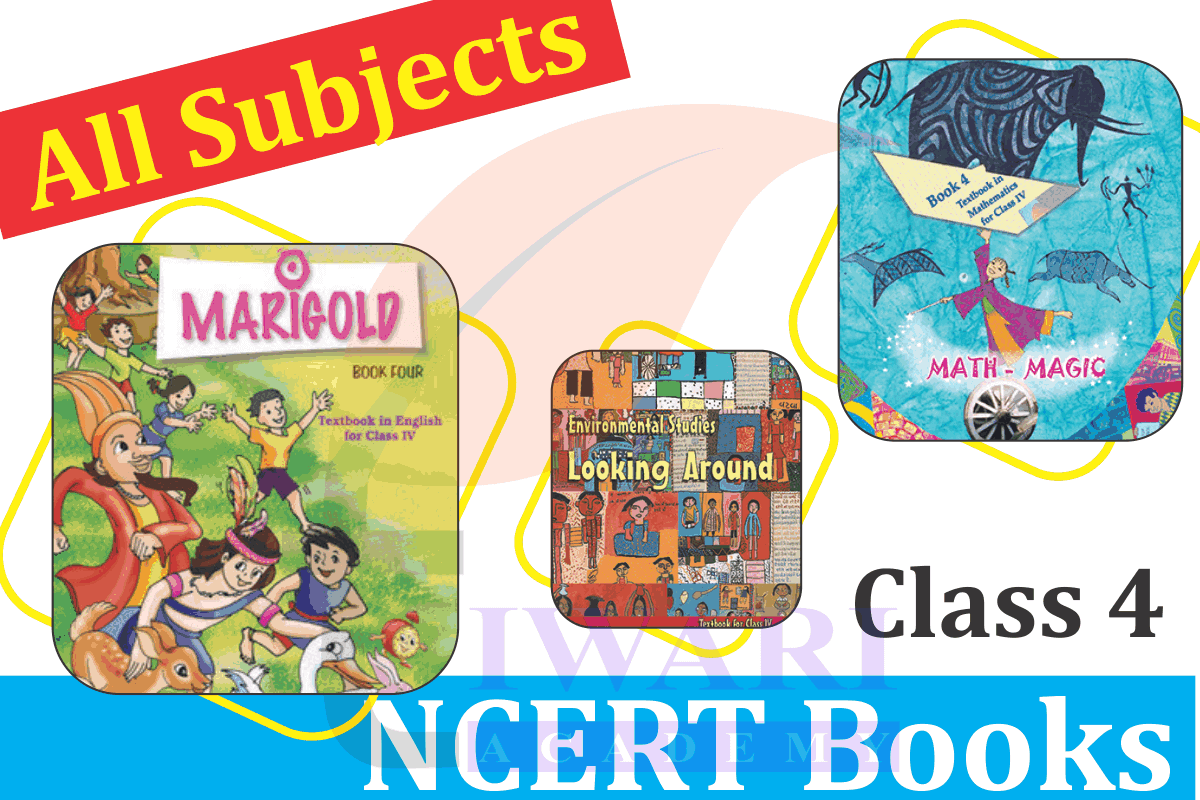 | | |
| --- | --- |
| Class: 4 | NCERT Textbooks |
| Content Type: | PDF File format |
| Session: | CBSE 2023-24 |
| Medium: | English and Hindi Medium |
Class 4 English NCERT Book – Marigold
Download chapters of class 4th English textbook – Marigold in PDF file format free to use offline. Prepare your English Syllabus for academic session 2023-24 using these books.
Class 4 Maths NCERT Book in English – Math's Magic
Get here the PDF format of all chapters given in Class 4 Maths NCERT textbook to use in academic session 2023-24. These PDF downloads help the students to study offline.
Class 4 EVS NCERT Book – Looking Around
Download the latest NCERT Textbook for Class 4 EVS (Looking Around) in English Medium PDF file format to use in current academic session 2023-24.
NCERT Books For Class 4 in Hindi & English Medium
NCERT Books for Class 4 Maths, English, Hindi and EVS in English Medium as well as Hindi Medium updated for new academic session 2023-24 free to download in PDF format. Download Offline Apps 2021-2122 to use it offline without internet.
Feedback & Suggestions
NCERT Solutions for Class 4 is now uploaded for the this session 2023-24 to help the students in studies. Class 4 Maths solutions are in Hindi and English Medium. Give feedback and suggestions to improve this website, so the it become best website to provide NCERT Solutions and NCERT Books.
How to download the latest PDF for Class 4 NCERT Books?
Do you have a child studying in class 4th? Students in class 4th will be encounter more reading challenges than before the previous class. At Tiwari Academy, we understand that in the 4th class is necessary that students are supplied with more tools and resources needed to evolve their literacy to higher levels. Get all the NCERT Books and other study material in PDF file format. At the age of 8 or 9 years students in 4th standard eager to learn. At this age, you will be able to witness your child accomplish some visible progress in reading, writing, communicating, and even mathematical skills. NCERT books of class 4 provide various opportunities for children to apply the knowledge of words, derivations, synonyms, antonyms and multiplications, additions, and some of the advanced skills.
Step 1: Focus on NCERT Books only for English and Hindi.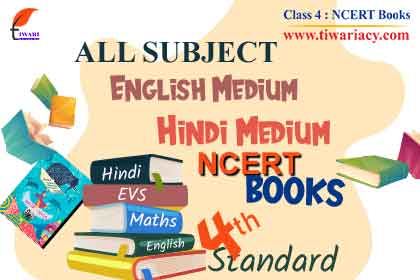 CBSE latest curriculum for class 4 is setup in such a way that they use the basic knowledge firstly, what students learned in previous class followed by the advanced literature. This will give meaning to there and growth. There main focus should be on NCERT Books only. Vocabulary development is central to all levels of reading and a deeper understanding of skillful reading comprehension is possible as a student develops knowledge of words. NCERT English book Marigold for class 4th and Hindi language books Rimjhim that you can download for free from NCERT official website. These books will end the chapters, poems by generating essential questions. This includes making predictions and comparing information from different parts of the paragraphs.
Step 2: Do all the sums from Math-Magic to improve Maths Skills.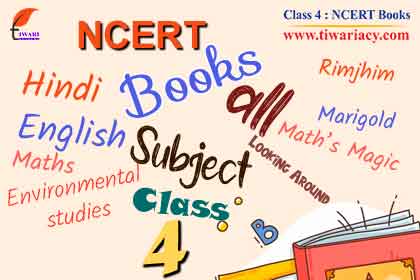 If you're just learning about Tiwari Academy, we'd suggest first looking at our NCERT solutions based on the latest syllabus and with the interactive videos educations and explanations for efficient learning. This will engage and test your child to succeed. This brings us to the next points. Being one of the most feared and important subjects as your child is growing up, Mathematics, will introduce some of the new concepts this Academic year as well as practice some of the concepts, that they learned previous class. This is an important class for kids to build the foundation for an upcoming class.
Step 3: Spend time with the concepts of Geometry in Maths.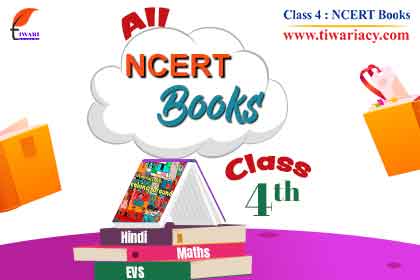 Class 4 Maths, Math-Magic, focuses more on addition, division, multiplications with some higher-order numbers. It helps to identify the shapes and areas with appealing visualization, poetic themes, and stories to make it more interactive. Subsequently, Tiwari Academy worksheets make learning these concepts enjoyable. Math-Magic part 4, the 4th class Maths, chapters contain more of the multi digits numbers subtractions and case-based questions. NCERT books tried to give the students experience a vast variety of fundamental concepts including fractions. By the end of the NCERT curriculum, your child will be able to calculate faster with precision. Along with the knowledge of geometry concepts like perimeter.
Step 4: Download EVS – Looking Around Book and Solutions.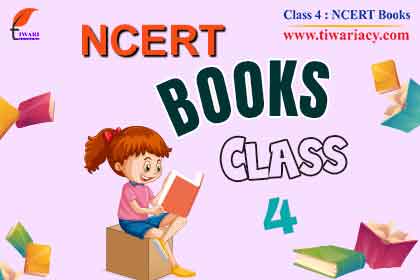 Although Tiwari Academy is an online educations website based upon the latest CBSE Curriculum, here you will find worksheets that accompany the lesson taught during the class 4. These worksheets you can use along with the regular lesson to practice your writing skills. The 4th class NCERT EVS PDF book and solutions in Tiwari Academy contains 27 chapters that explain commercial activities like bees farming, introduces the sports in a more sophisticated manner that explains more scientific concepts. This will speculate about the observation that students make. This will also give them opportunities to learn with their experience.
Step 5: Download Class 4 all NCERT Books for new Syllabus.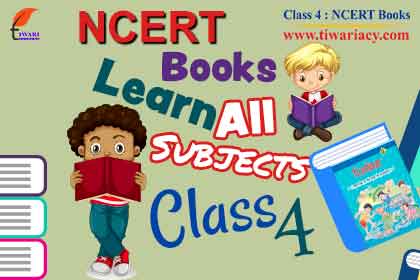 In our website, we strictly adhere NCERT Curriculum 2023-24 along with it we ensure that students love and will be excited by the science and explanations done by the experts in our videos explanations. That is the premium education which is available for all the students free which is much more than simple presentations of facts and figures. We taught 4-grade EVS concepts chapters like Anita and the Honeybees, Omana's journey, a day with Nandu, and more, using an adequate combination of animated lessons. Be sure to check out!
How to download Class 4 NCERT Textbooks all subjects in PDF?
On Tiwari Academy website all the books of class 4 are given in PDF format to download. The link of each chapter are given on a separate line. Download all the chapters of each book or you can download these books from NCERT website directly in PDF format as well as in ZIP file format.
Can I get the NCERT Book of Class 4 Maths and EVS in Hindi?
NCERT Textbooks of standard 4 Maths and EVS are available in Hindi as well as English Medium. One can download these books as per required medium.
How many chapters are in class 4 Hindi NCERT Book?
There are total of 14 chapters in grade 4 Hindi NCERT Book.
What is the name of Class 4 EVS NCERT Book?
The name of NCERT Book Class 4 EVS is Looking Around containing about 27 chapters to study.
Last Edited: September 28, 2023