NCERT based Books Solutions for Kindergarten – KG, junior kg, senior kg, upper kg, kids of kindergarten, ukg, lkg, kg 1, kg 2, preschool, set of books according to syllabus, activity book for Jr. KG, Sr. KG and KG I, KG II. Download Worksheets like English Worksheet, Hindi Worksheet, Maths Worksheet, Drawing practice book list PDF for free download. KG Students can get all subjects Hindi, English, Maths, EVS, GK and other practice subjects updated for session 2023-24. KG is a simple pre-school educational system for kids that includes fun based sports, activity based on songs, a variety of hands-on enjoyable activities such as drawing, painting, crafts, and others. KG class also gives an overview of social interaction as part of going from home to school.
NCERT based Books and Study Material for Kindergarten – KG
How to Learn Subjects in KG Class LKG KG1 UKG KG2?
As early kindergarten education moves ahead in planning to make the KG kids improve their literacy skills. Parents and teachers realize the importance of the English language and literature prepare them to succeed in school. Academic achievement, higher graduation rates, and enhanced productivity are entangled directly with early learning of language skills. In Tiwari Academy, we understand the factors that are going to help in the growth and development of the language skills writing, reading, and speaking to prepare the KG students to perform in their upcoming classes. Post researching we suggested some of the effective practices that help parents across the nation.
Step 1: In Lower or Junior KG, develop oral language skills.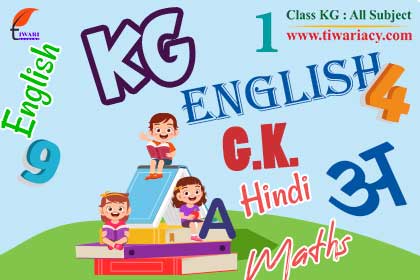 Oral language helps children to get a sense of words and sentences. It gives them knowledge of how the words sound and spell. In NCERT pattern KG books have lots of fill-in blanks, cursive writing workbooks, stories. These junior KG books can help children to aware of the phonics and meaning of words that are written in the books. Apart from LKG books we also suggest to urge to speak with children in more rich language. This helps them in literacy. Reading them the story from books before bedtime makes the book interesting. This also gives you opportunities to introduce new words to your Kindergarten children.
Step 2: Initiate the interest of Learning with play.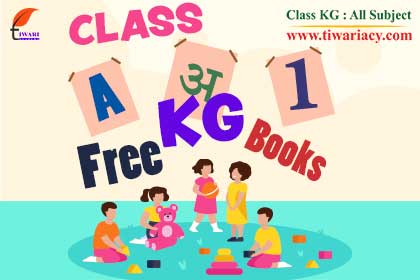 While teaching preschoolers, it is important to keep the approach right at this age. You have to understand individuality. Sooner you realize that different children grow up at different paces and in different ways. Parents will be able to teach and help them to learn the language which can enhance their emotional, as well as physical reactions. These activities sets realistic expectations for children. Results, you will be able to see by their physical responses towards the sums you will give them. For example, some students like to play with puzzles but some likes to paint. Remembering what they like and introducing words can raise their interest in learning.
Step 3: Use of sight words to language in better way.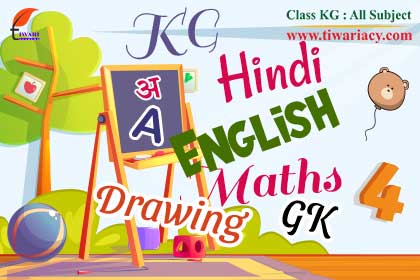 Students can foster the language spoken around them. These skills to observe will help them more in learning certain words. Understand how you can leverage their skills to make them learn words and their meaning. For example, in the Senior KG CBSE based English book, you will be able to notice some of the basic sight words like TO, IT, AND, GOOD, LAUGH and so many others also. Keep using these words in conversation with them at home. Making them use the words will teach the words and their meaning. English and Hindi, both have such common words, by teaching these words you can make them confident in framing sentences.
Step 4: Prepare Time Table and Study accordingly.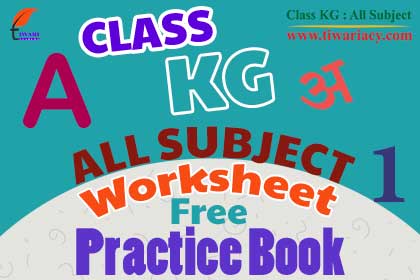 Plan the study timing, making a schedule for learning practices are crucial jobs. Try to give them 30 minutes for learning, 30 minutes for writing and within set timings they can learn to read and write. Writing practice is important for a KG kids because while writing they will speak the words loud and that can function different parts of the brain to develop knowledge. In Tiwari Academy, you will find the NCERT based Jr KG class English books and workbooks, which they can use to read and practice writing. KG practice free PDF books are made in such a way that after practicing they will learn the language while solving the course book.
Step 5: Motivate the Kids for all the activities.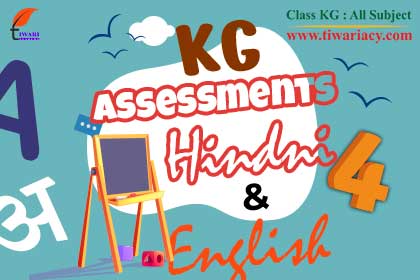 Parents often take language development among Kindergarten as a mission burdening them by giving them knowledge. This takes out the fun from learning. Do not question them instead comment on them questioning repeatedly feel like a test. Give them time to answer the questions. Playing with the different types of games, laughing, and making them enjoy themselves physically will encourage development. This way you will be able to take their attention to make them observe your actions. These are some of the most effective ways that you can practice in your home with kindergarten students with the help of CBSE like books from Tiwari Academy.
Online free Study Material for Kindergarten – KG
get here study material for junior kg and senior kg or upper kg. Students of kindergarten, ukg, lkg, kg1, kg2, preschool can get the set of books and activity book in PDF here. Jr. KG, Sr. KG, KG I and KG II Worksheets, for example English Worksheet, Hindi Worksheet, Maths Worksheet. You can download the Drawing book, book list in PDF format free.Due to the coronavirus, classes for many children have not yet started online or running well, and although this is only a half-hour class.
In such a situation, it has become very important for parents to self-teach kindergarten or KG children. On this Tiwari Academy's page we will talk about the early childhood education class syllabus so that all the parents know what is taught to the children in class KG. Before sharing the syllabus it is important for all of you to know that Kindergarten schools are called LKG or UKG in many places, then you can follow the syllabus according to LKG or UKG study.
English children's books for KG Students
There are no Standard English books for class KG in schools, as children have to practice upper and lower case letters. It is good to practice this writing on a 4 line English notebook. We have also come up with an activity book for doing English activities, which is great for KG students during the practice. Download class KG English reading and writing book along with activities.
Practice Maths book for KG Students
We have almost all types of books available for Maths and pre-math concepts. These books follow CBSE board as well as some state board also and have lots of practice worksheets. If you have not yet received a book from the school for some reason, you can take these books online from Tiwari Academy website or app so that you can continue your education at home. Students should also keep a square math notebook with them so that they gets used to writing on it.
Hindi Reading and Writing Books for KG
For Hindi we have reading and writing books which contains worksheets for Hindi poetry, voice, and writing practice. The best thing about these books is that to write the patterns first, which makes it easy for the child to write the vowels. If a child knows how to write vowels, skip the vowel writing book and get a Hindi reading and writing book from our website. If parents are introducing Hindi subject to a child for the first time then this book is great for that purpose. You should also keep a notebook with 5 lines of Hindi so that you can inculcate the habit of writing in the notebook to your child from the very beginning.
EVS Reading Book for Standard KG
EVS for grade KG given here is easy to understand for every student. Class GK EVS book teaches the child all the things that is mentioned in the previous section and falls in Science or Social Science category. Parents can teach kids all these things with the help of flashcards, activity books, puzzles, arts and crafts books also. We have listed some books here as examples, you can pick them as online PDF if you want.
Other activity books for KG Standard
In addition to the books mentioned above, the KG teaches children arts and crafts, poetry, stories, self-reliance, cooking without fire, good and bad manners, festivals, and celebrations. We commented earlier in a previous section that you can teach EVS while doing the activities. We hope now you don't need to unnecessary search around for nursery class books or syllabus and you can easily engage your kids through these KG books. You can download the children's syllabus and books in PDF format through the links given here.
COVID-19 has changed our lives, it has stopped many things. However, for all this, there should be no hindrance in the education of the children. For this purpose we have written we have provided even Nursery and KG books also free to download. If you like to download these books to use it offline just click to download without any login or password. Share the study material and books with other parents also, so that they can know about free contents in early childhood education and teach their children comfortably.
What is Kindergarten or KG Class?
It is a pre-schooling which is originally began in the late 18th century when kindergartens were built to care for children, whose parents worked outside the home. Now a days, Kindergarten or KG have given a new dimension to early childhood education across the world and had influenced almost all sections. The term Kindergarten – KG is currently used in many countries to describe various educational institutions and places of learning for children between the ages of 3 and 6, depending on the variety of teaching methods.
What type of study Material need to practice in Class KG?
A student of Class KG or Kindergarten uses reading and writing practice material, Optional study material Types questions, True False, Yes No, Combined Type, Fill in the Blanks, Multiple Choice Questions, Puzzle, One Word Answer, Picture Based Questions and Thematic Questions. This also includes environmental base questions and situations for all the students.
How to teach a kid in Kindergarten KG?
A play way school, which is also known as a kindergarten, is the foundation of the student education. It should be good for all the students. Kindergarten is in the form of a public institution in many places but remains under private management in many places. Some institutions are also running it by taking grants from government funds.
Last Edited: February 24, 2022