NCERT Books for Class 8 All Subjects
CBSE books of 8th Maths – Ganit, Science – Vigyan, Social Science – Samajik Vigyan, Hindi, Sanskrit and English for academic session 2023-24. Try to solve the questions given in NCERT exercises yourself first at your level best and after that switch NCERT Solutions for help if any. Download 8 Maths Solutions App in Hindi and English Medium, which work offline without internet. Download Exemplar books, it will improve your math and Science knowledge.
| | |
| --- | --- |
| Class: 8 | NCERT Textbooks |
| Subjects: | Hindi, English, Maths, Social, Science, Maths, Sanskrit. |
| Contents: | Books in PDF Format |
| Session: | CBSE 2023-24 |
| Mode of Content: | PDF file format |
| Medium: | Hindi and English Medium |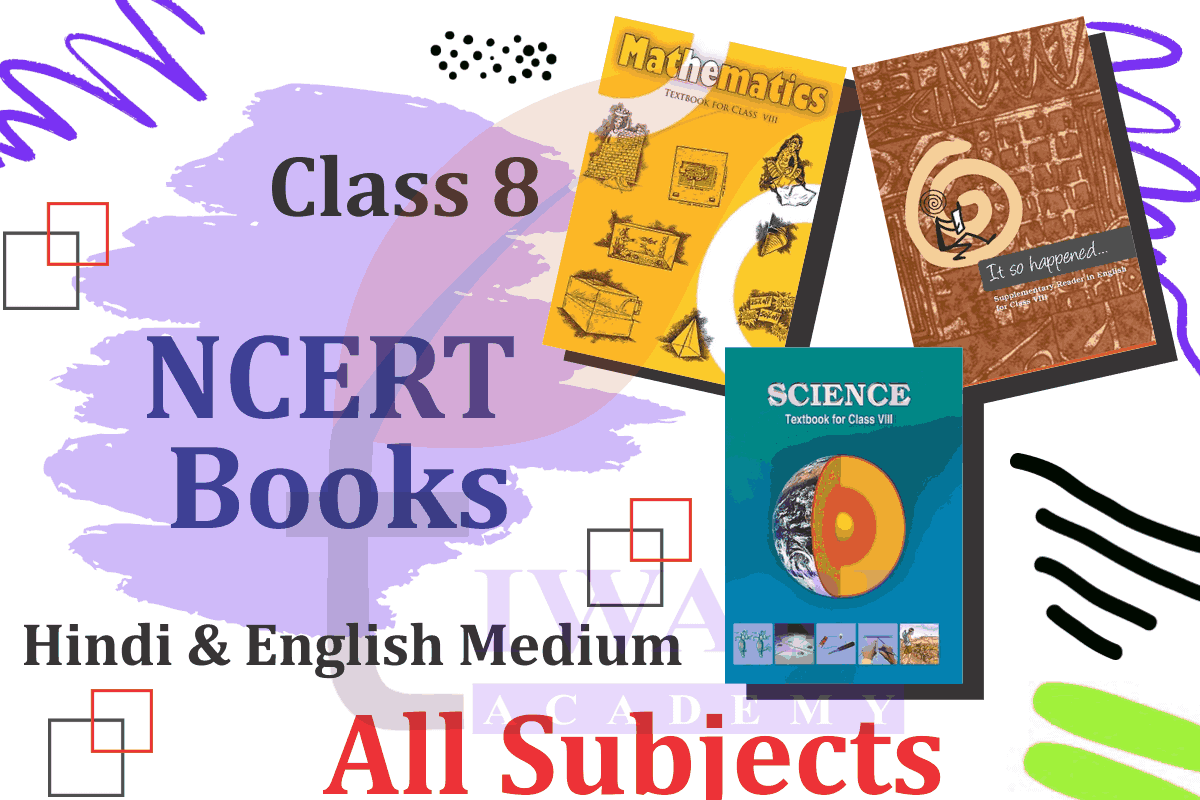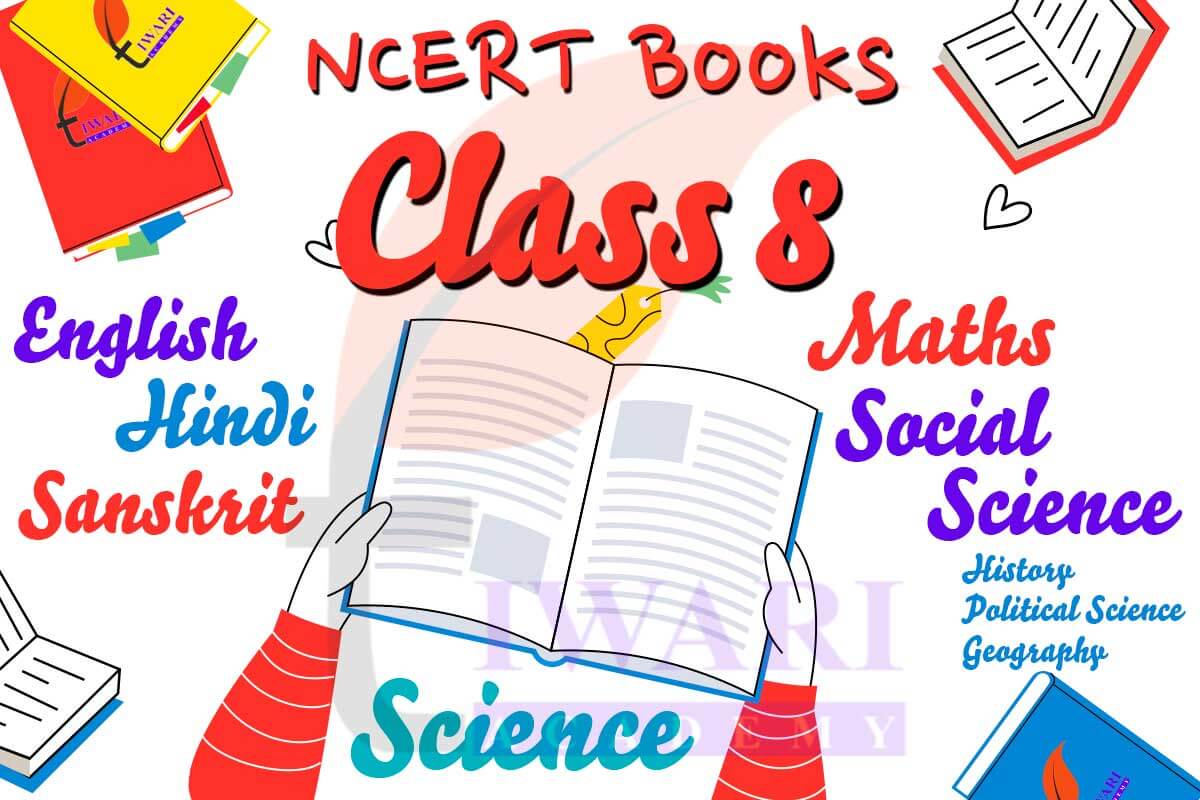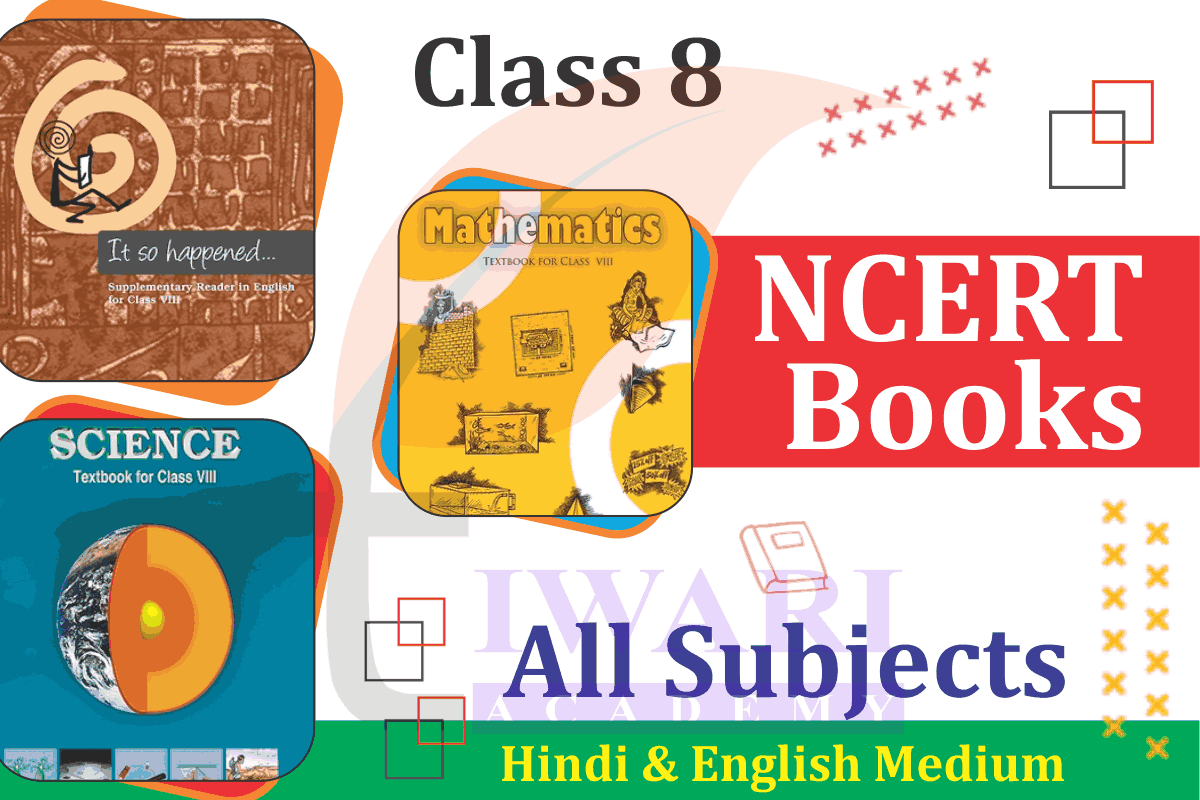 NCERT Books For Class 8 in Hindi & English Medium
Download NCERT books for 8th class Maths, Science, S. St. (History, Geography, Civics), Hindi & English in PDF format. Hindi Medium books are also given to download for session 2023-24. Get the apps for 8th Maths Solutions, which work offline without internet. Visit to Discussion Forum to ask your doubts.
Can I download all the NCERT Books of Class 8 in PDF?
Yes, PDF format as well as ZIP format books are available on NCERT Website. Download as per your requirement. If you need to download chapter wise books for grade 8, download links are given here also.
Where do I find the NCERT Books and Solutions for Class 8 Maths in Hindi Medium?
You can download all the NCERT Textbooks and Solutions free of cost in PDF form. There is no login or registration is required for access of contents.
Can I have the NCERT Books for Class 7 Science with solutions of each chapters in Hindi Medium?
Just move to Tiwari Academy for Hindi Medium Textbooks or solutions. Hindi Medium solutions of Class 8 Science are given along with the Hindi Medium solutions.
Is it possible to download all subjects of Class 8 NCERT Books in a single click?
No, You have to download each subject separately. If you download the complete subject at once, the ZIP file will be downloaded. After expanding you can get the PDF of all the chapters.
Last Edited: September 28, 2023