NCERT Solutions for Class 4 all subjects – Maths, English, Hindi, EVS, English Grammar, Computer Science, Hindi Grammar, GK General Knowledge and Science updated for academic session 2023-24. All the solutions for Class 4 are based on new NCERT Book 2023-24 are given in Apps also.
---
Class 4 all Subjects Solutions
The specific topics and subjects that students study in class 4 can vary depending on the curriculum and educational system of the country or region. However, in many education systems, class 4 typically covers a range of subjects and topics.
Class 4 NCERT Solutions Apps
In class 4 language section, we study about reading comprehension, writing skills (paragraphs, essays, and stories), spelling and vocabulary, grammar and punctuation, and handwriting.
---
---
In Class 4 solutions of mathematics, we go through Addition, subtraction, multiplication, and division, Basic geometry (shapes, angles, and symmetry), Measurement (length, weight, and volume), Time and money, Fractions and decimals. Some additional books published by Tiwari Academy is also added along with the subject books in each section.
| | |
| --- | --- |
| Class: 4 | NCERT Solutions |
| Subjects: | Hindi, English, Maths, EVS, Hindi and English Grammar |
| Content Format: | PDF, Images, Text and Videos |
| Medium: | English and Hindi Medium |
Class 4 Science section deals with introduction to the scientific method, Life sciences (plants, animals, and ecosystems), Physical sciences (matter, energy, and forces), Earth sciences (rocks, minerals, weather), Simple experiments and observations. Similarly, in grade 4 Social Studies, we learn about Geography (maps, continents, and countries), History (historical events, famous figures), Civics and government, Cultural diversity and traditions, Basic economics and trade.
Additional Practice Books for Class 4 Students
We also learn basic vocabulary and phrases in a foreign language in class 4. Remember that the exact curriculum can vary between schools and regions, so it's essential to refer to your specific educational institution's guidelines or curriculum documents for the most accurate information regarding what is taught in class 4.
---
Simplifying the study process for CBSE (Central Board of Secondary Education) class 4 or any grade level involves adopting effective study strategies, time management, and creating a conducive learning environment.
---
Additional practice books made by Tiwari Academy is helpful in revision of the chapters. English Grammar and Hindi Vyakaran is prepared as per CBSE syllabus 2023-24. All the books are prepared by us is made easy to learn by students of standard 4. NCERT Books and their solutions are also given to help the students.
Class 4 All Subjects Solutions
Contents for class 4 Maths, Science, Hindi, English, and EVS are now available on Tiwari Academy website as well as NCERT Solutions App published by Tiwari Academy on Play Store and App Store. English Grammar and Hindi Grammar Books with examples and practice exercises are also made available in app and website.
---
Use interactive learning resources like educational websites, apps, or videos to supplement your textbooks. Practice is key to mastering subjects. Complete exercises, worksheets, and sample papers regularly. Review and revise previous lessons to reinforce your knowledge.
Class 4 Hindi and English Medium Solutions
NCERT Solutions for Class 4 are given in English and Hindi Medium, so that students of both medium take the benefits of these. More contents are being prepared for academic session 2023-24. If someone need the educational contents for class 4 which are not given on our website. Please contact us to upload these contents. We work according to the need of the students.
---
Don't hesitate to ask your teachers, parents, or classmates for help if you're struggling with a particular topic. A healthy body supports better learning. Turn off electronic devices or use website blockers during study time. Let your family members know your study schedule to minimize interruptions.
Hindi and English Grammar Books for Class 4
We have uploaded Hindi Vyakaran and English Grammar for class 4 students. There is no book issued by CBSE or NCERT for English Grammar or Hindi Vyakaran. We have prepared these books following the CBSE guidelines for class 4 students.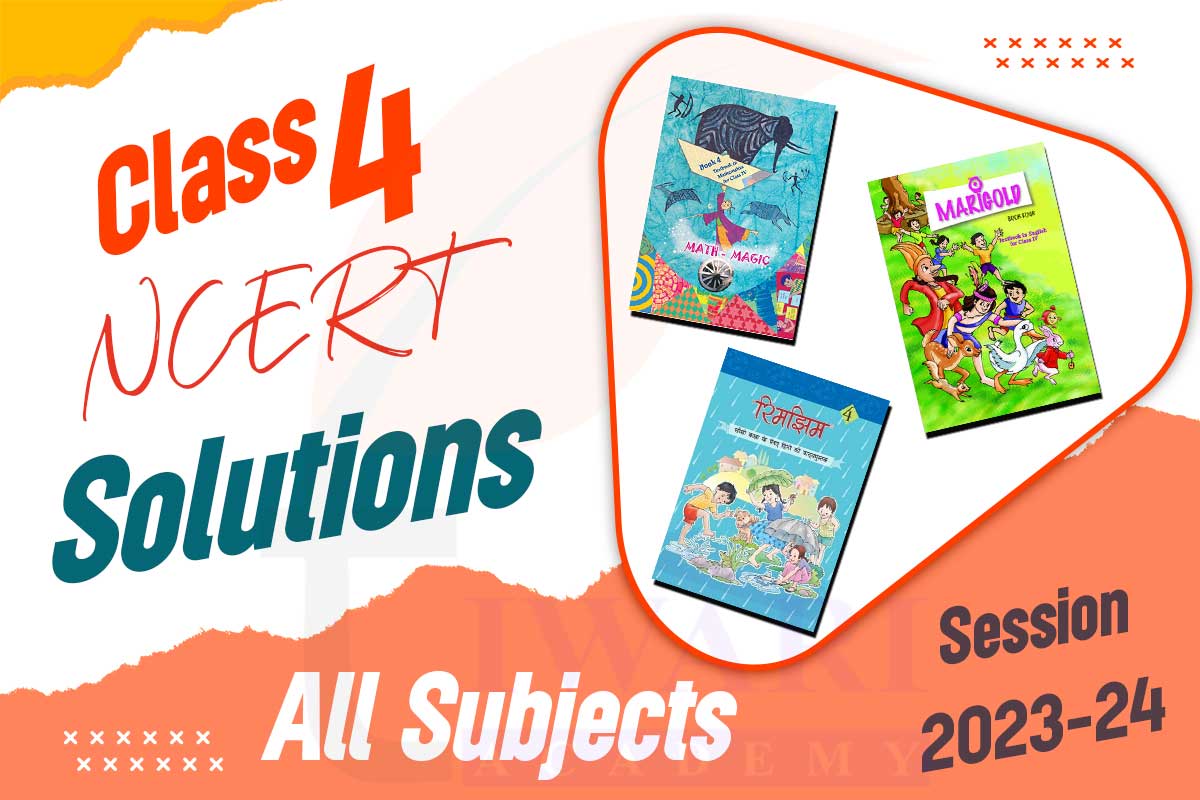 Help and Support
All the solutions and books for class 4 students are free to use on Tiwari Academy website and App. There is no charge for using these contents. If someone face any problem to access these NCERT Solutions, please contact us. We will help as soon as possible.
How to Study NCERT Books Solutions in Class 4
During the study of class 4 subjects, stay positive and believe in your ability to learn and succeed. If you have access to technology, use educational apps and websites that align with the CBSE curriculum to reinforce your learning. Prioritize your tasks and allocate more time to subjects or topics you find challenging. Keep yourself informed about any updates or changes in the CBSE curriculum or examination pattern. Well, read this article to know about some of the effective practices that can enhance the online and offline learning of class 4 students in classroom. Some of these effective practices are going to help the students in studies.
Step 1: Get Online PDF and Learn NCERT Subject with Solutions.
Practice mindfulness exercises or relaxation techniques to reduce stress and improve concentration. However, in those days most of the teachers and students were skeptical about the effectiveness of such practices. The only difference is now, this online education is the only way of not stopping the growth and learning of the young generations. Remember that every student is unique, so it's essential to find the study techniques and strategies that work best for you. Reading online comes with various advantages like the immediate environment, flexibility, state-dependent recall, and more. About which we will inform you in brief here.
Step 2: Spend more time on Maths and Environmental Studies.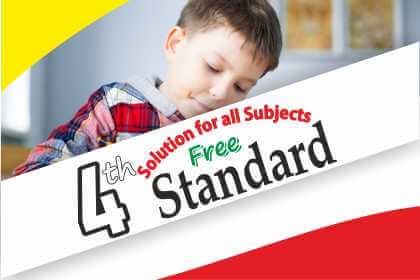 Consistency, patience, and a positive attitude can go a long way in simplifying your study experience in CBSE class 4. This makes both students and teachers engage in studies. Create a clean and clutter-free study space with all necessary supplies (books, notebooks, stationery). Establish a daily or weekly study schedule that includes designated study periods. Flexibility, is the availability of knowledge all the time and one demand, means a student of 4th standard can plan the studies according to their time. Mathematics and EVS are major subjects in grade 4 Elementary school that require time and practice.
Step 3: Take help from Class 4 NCERT Solutions Online.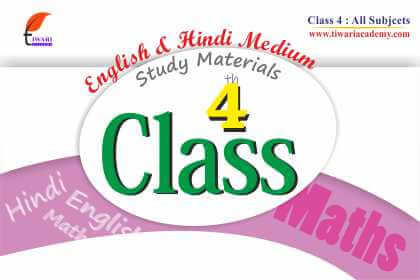 While learning digitally the best part is the knowledge is available in a different form Visually, aurally, and antithetically. This Omnipresence and on-time knowledge make education engaging. Because students can get the answers to their doubts instantly. This type of knowledge of all the classes NCERT books and solutions are available in every form of explanation on the website Tiwari Academy. Unlike the physical world, the student is stuck with doubts unless the high-skill teacher is available to solve them on the spot. But if the teacher couldn't satisfy the curiosity, make the students less engaging.
Step 4: Read NCERT English Book Marigold 4 Carefully.
Math skills are very important for class 4th standard students, to keep them engaging in self-learning. The chapters of the Class 4 English book are full of stories and poetic themes. Follow a routine to create consistency in your study habits. While asking the question to the readers, this is the tactics the NCERT used to engage the young readers to study. This is what you as teachers and parents need to apply during your daily lives. For example, calculations in daily life like counting peas and bread slices, calculating the grocery bill, sorting out the toys, books, and more.
Step 5: The right way to learn more in Online Education.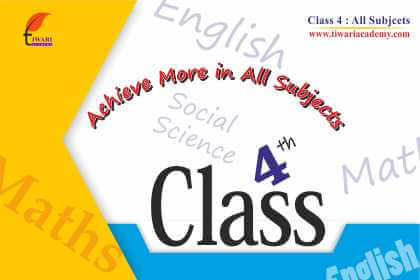 We have more suggestions to improve the education online but due to the time limit. We would add some of the not book related suggestions. Focus on one topic or subject at a time to avoid feeling overwhelmed. Proper setup – making a study place in quite an area is important away from any sort of distractions. Praising work is important because this will encourage kids to work harder. Create colorful and visually appealing study aids, such as flashcards, mind maps, or charts, to make learning more engaging. Practice, Mathematical, analytical work seems difficult, but make time each day to practice many times, solve extra questions from the website Tiwari Academy. This is how the Maths will be comfortable, and perfect for a Class 4 student.
How to study in class 4 to get good marks without stress?
Develop reasoning and reasoning skills with adequate explanation of concepts in NCERT Book for Class 4 PDF Solutions. Class IV NCERT Solutions cover entire CBSE syllabus and focus on fundamentals, hence useful for students. After a lot of research, the expertly designed NCERT Solutions for Class 4 help in building a solid foundation on every topic. These solutions provide deep and tremendous knowledge on the subject in simple, easy-to-understand language.
How to Download NCERT Solutions for Class 4 in PDF for Free?
Students go through five subjects in their class 4 namely Mathematics, Environmental Studies, Science, Hindi and English. CBSE Textbook question answers for grade 4 covers all the main topics under CBSE curriculum along with their perfect explanation for suitable understanding of students. These solutions provide excellent framework for both class assignments and annual exams. Students will find answers to all their textbook problems in one place. Get free NCERT solutions for class 4 in PDF file format from Tiwari Academy.
What are the main course books of NCERT in Class 4?
There are only four subject Books issued by CBSE – Mathematics – Math-Magic, English – Marigold, Hindi – Rimjhim and Environmental Studies (EVS) – Looking Around. Computer, General Knowledge, Vocabulary, Drawing, Writing books are extra books that may also be seen in some schools.
Last Edited: October 7, 2023