There are a lots of career options After 12th Science (PCM, PCMB & PCB), Arts & Commerce, for Science stream – Medical (Physics, Chemistry & Biology) and Non – Medical (Mathematics, Physics, Chemistry) and in Commerce. In Commerce (Accounts, Business Studies, Economics) amd Humanities (English, Hindi, Psychology, etc.) are the common options to choose.
Career Options After 12th Science, Arts & Commerce
| | |
| --- | --- |
| Career: | Career Options After 12th |
| Subject: | Science, Arts & Commerce |
Career in Science, Arts & Commerce
Often it is observed that a large number of students (even after class 12) are unaware of what they want to be. That is why, there is the need for exploring the various career options available on the basis of your dream, talent, interest and your strength. If you have just passed 12th, go for the following article. If you have any trouble in class 12, look into NIOS Online Admission.
Choosing a Career
Choosing career is a big deal in student's life. Most of the educationist now a days suggest to choose new age careers (modern generation careers), even though about 85% of the students are rushing towards conventional careers such as engineering, management, medical, journalism, law etc.

Now a days, it is almost essential that one has to face tough competition for getting admission into any professional, vocational and courses like medical, engineering, management, etc. there are equally hard work and determination is required if you want go for preparation of direct recruitment in bank, defence forces, military forces or any other competitive exams conducted by Staff Selection Commission.
If you have business mind set, you may look for own business under MAKE IN INDIA, giving your ideas to platform but be sure you have the knowledge of the particular line of business and having ability to work hard with full devotion confidently.
RIGHT CAREER TO CHOICE
Making a right career is an involved process that is based on a number of things including your interest, work – related values, your skills and personality also. If you are not doing work with interest and satisfaction, you can easily approach to the key to success and happiness. It is a fact and a matter of serious concern that students as well as parents, follow the herd which is not the best way to decide career. To make a judicious career choice, you must analyze the following facts:
1. You should introspect and analyze yourself in scientific way by you hobbies, interests and aptitude. Sometime assessment tests also helps in measuring the proper interest and personality traits. Results of these tests also act as recommendation for proper career option.
2. Before selecting the career in a particular field, you should see the scope of the field, educational requirement, the colleges offering this course and job opportunities in our country and abroad.
3. Now discus you career interest with your friends, family members and your teachers because they know your strength as well as weakness very well.
Effective Career Planning
Planning a career is lifelong process involving the selection of stream (in class 11th, sometime in class 9th also), putting efforts to get knowledge as well as marks, selection of college and at the end getting a job. We can't say that this is the right time to opt any particular stream as every time is the right time to start planning the career. For students, career planning can starts from class 9th onward. Selection of subjects and activities (in SUPW) start at school level but even at graduation level you can virtually enter any area – software, hardware, journalism, management, acting, fashion and so on.
TIPS TO SELECT A PROPER CAREER
Here are some tips that may help you to get a proper decision on career selection.
INTEREST
Interest is the most important thing while deciding a career. You should know, what it is that interests you. "In spite of putting lots of efforts into Books of one subject, you don't perform better but in others without even studying, you manage a good percentage." This all happens just because of interest. When you study a subject of your interest, you enjoy attending the lectures, doing work, etc. Later on, if you take your interest as your profession, it becomes passion.
Each subject is unique in itself. No one is easy or difficult. The only difference is our interest. We always find interesting subjects easy, no matter how difficult it may be in the eyes of others. Consistency in subjects is essential. You should devote most of your time to the subject of your interest, but at least read the rest of the subjects so that you understand it.
SKILLS
Another important aspect, while deciding a career to be taken into account is your skills set. All individuals are Introvert as well as Extrovert. Everyone exhibit both the properties depending on situations. Try to know your skills, talking to your family members, friends and your teaching experts. If you are going for a course work where your natural skills are being utilized, the boost in your success both academic as well as further in profession is sure.
There is some ability in everyone. If there is a need, then only identify and groom it. If you have the talent of swimming and you practice it diligently, then the day is not far when you will leave behind even the fish in swimming.
PRIORITIES
Priorities your choice, if you really want to enjoy working in comfortable mode along with the facilities you need. For example if you have mechanical personality, must go for engineering as technical or mechanical jobs, if you have social traits and having communication skills, look into services like hotel industries, airlines, etc. If you hate travelling, don't choose a career involving tour and travel.
Values
You must see what the person values. Some people value money, some glamour, some other power, some want time for themselves and so on. Now you have a fair idea about your interest, personality, skills and priorities. Make a list of the career options which you think suit best to your personality and strength. Keeping your values in mind, choose the stream accordingly.
Listen to everyone but do your mind. If you choose a career in which you are not inclined, it will become a burden for you. The burden is carried, it is not lived with it, only life is spent. But if you choose your career according to your interest, then the distance between dreams and reality will keep decreasing and your career will not be less than any entertainment.
Career Options After Class 12 Science, Commerce & Arts
Career Options After Class 12 Science 2023-24
Career Options After Class 12 Commerce 2023-24
Download NCERT Books and Offline Apps 2023-24 based on new CBSE Syllabus. Ask your doubts related to NIOS or CBSE Board and share your knowledge with your friends and other users through Discussion Forum.
What are the Career Options After Class 12 Science?
There are a lots of options after doing intermediate exams. The list of careers are given on website. Read carefully to decide the options.
What would be the Career Options After Class 12 Commerce?
The list of career options like CA, BCA, Hotel Management, etc., for 12th commerce students are given to select the proper way.
What the best Career Options After Class 12 Arts?
There are many options for choosing career for 12th Humanities students. The career list is attached to Tiwari Academy website in PDF also. Just download and read carefully before selecting the right path.
What are the different Career Options After Class 12 Science, Commerce and Arts?
All the options are given on website and describe by videos too. Just go through the list and make your decision confidently.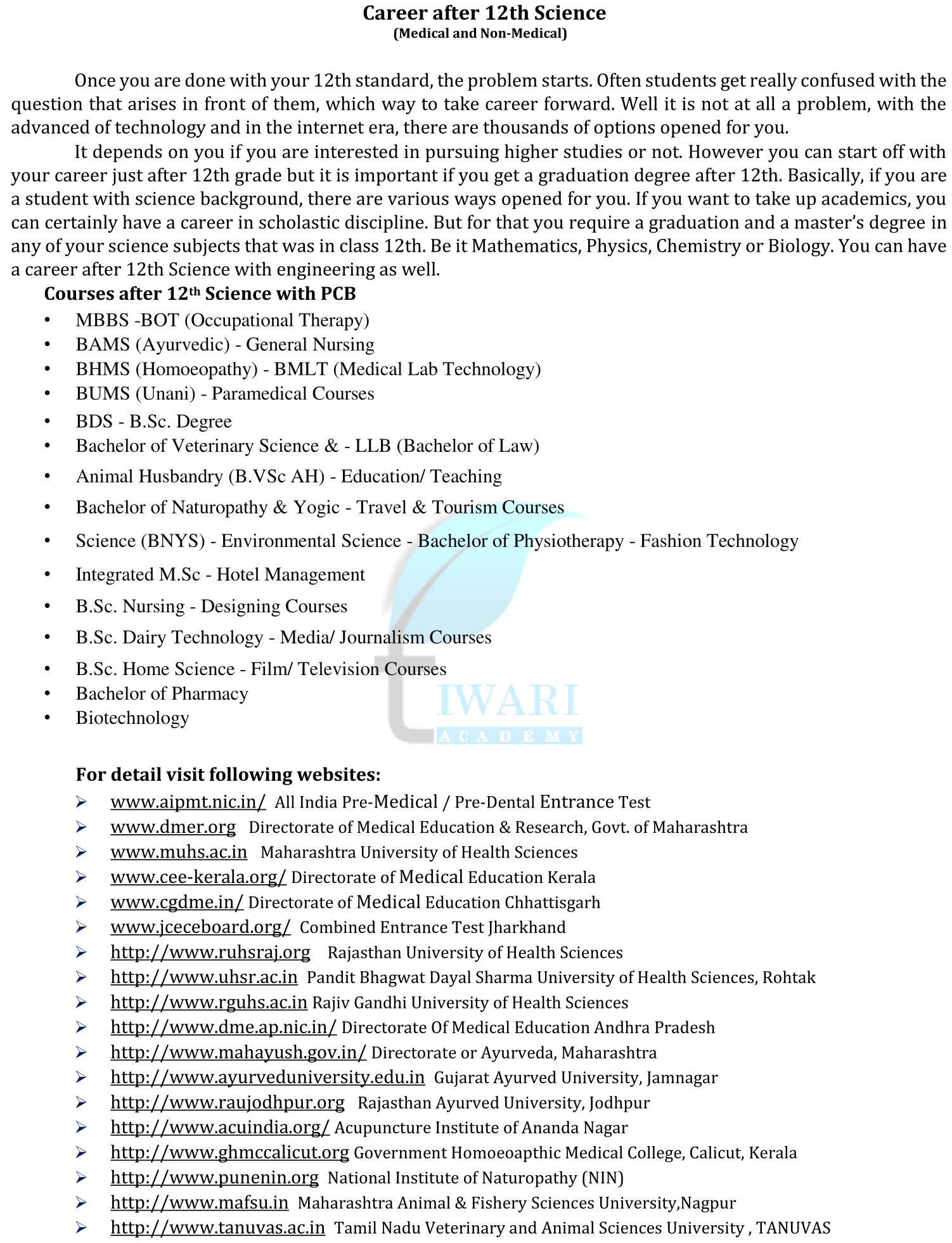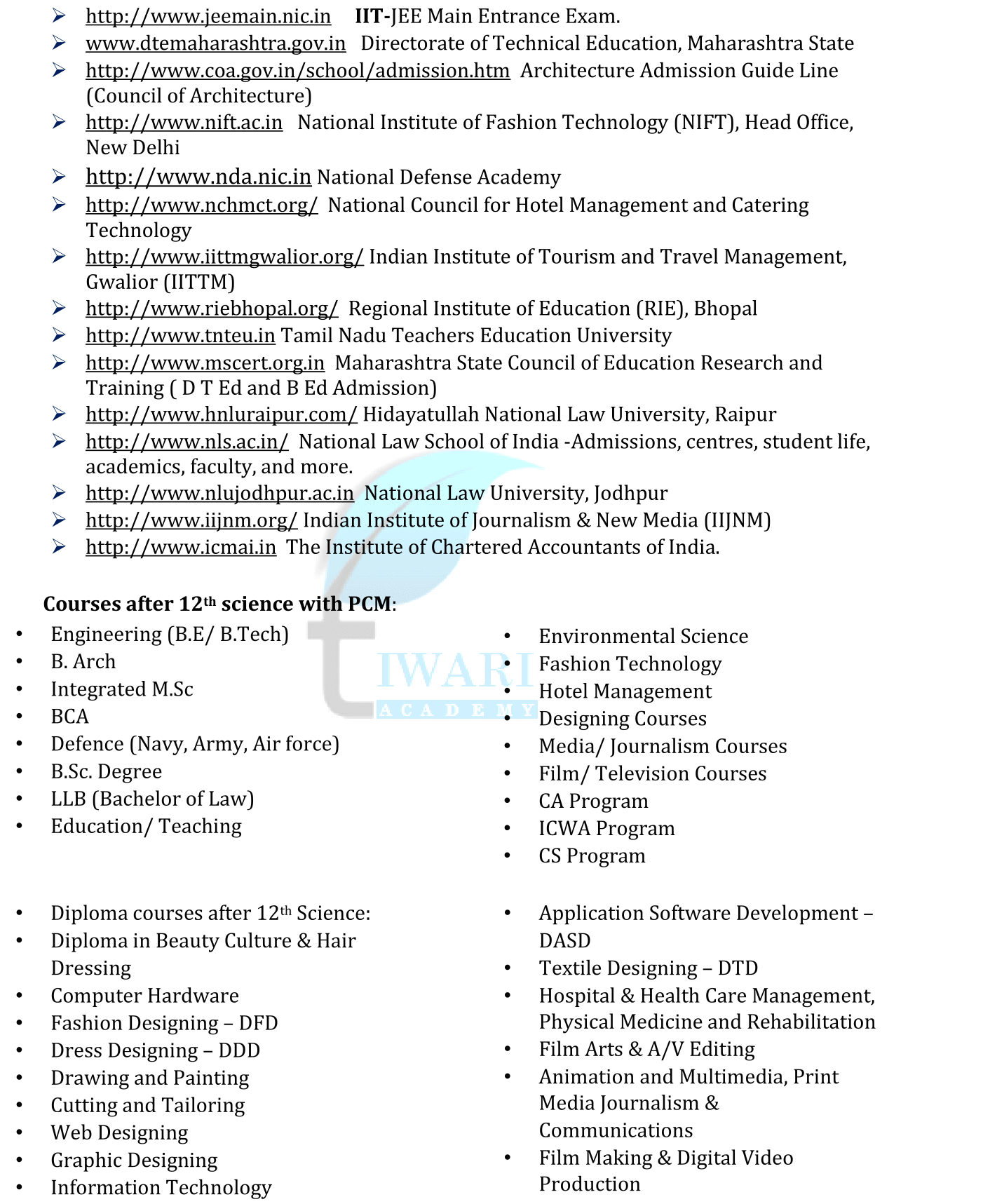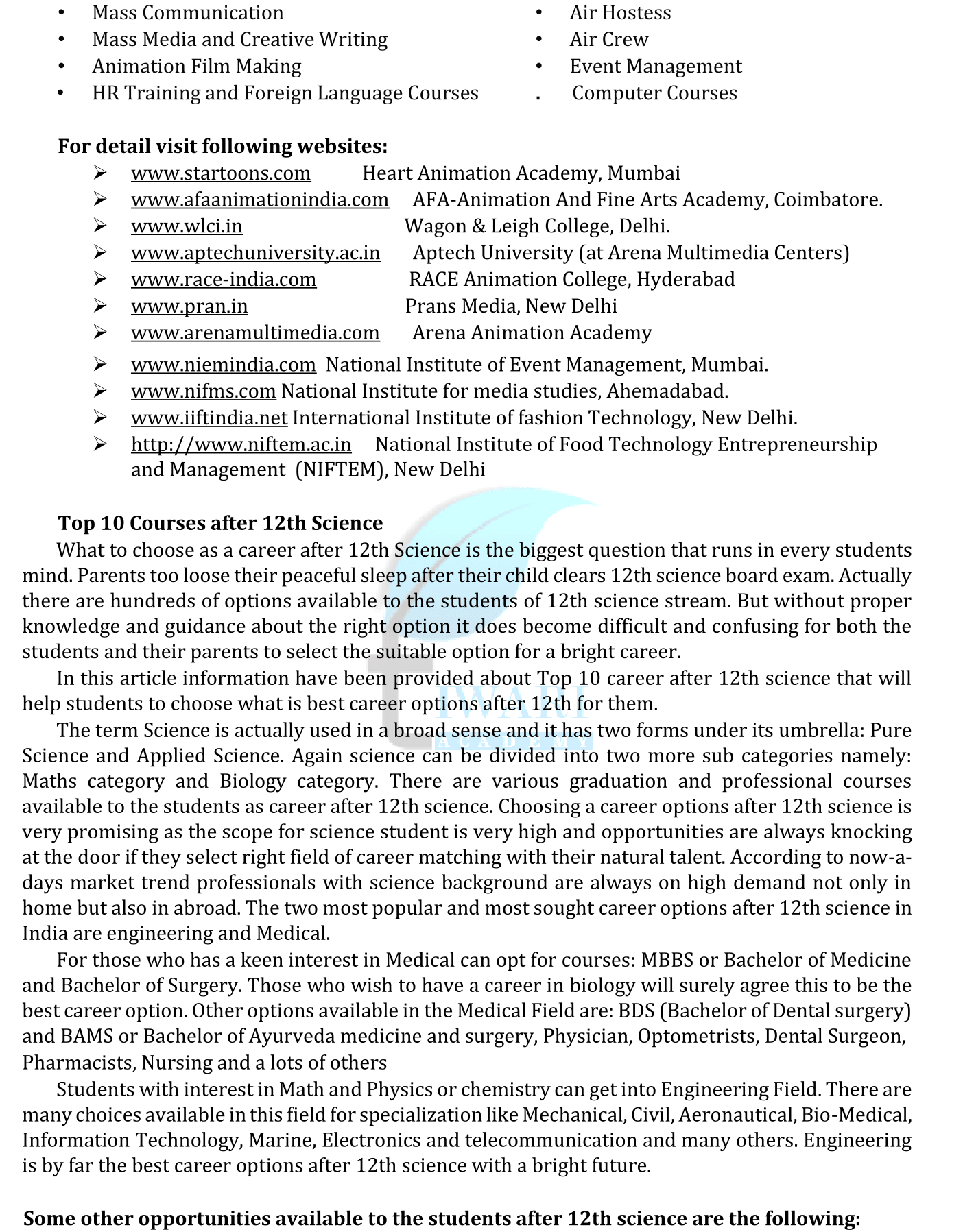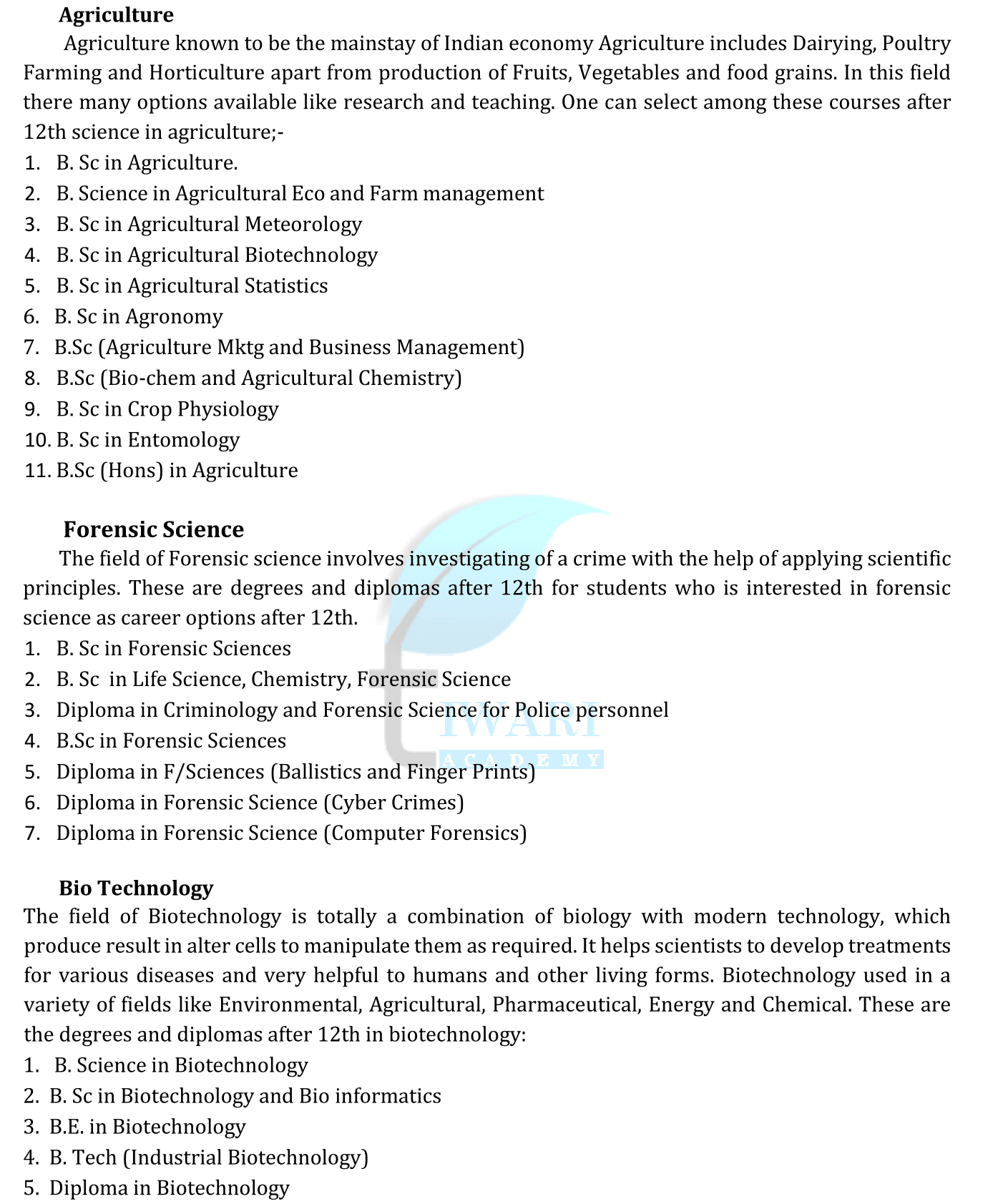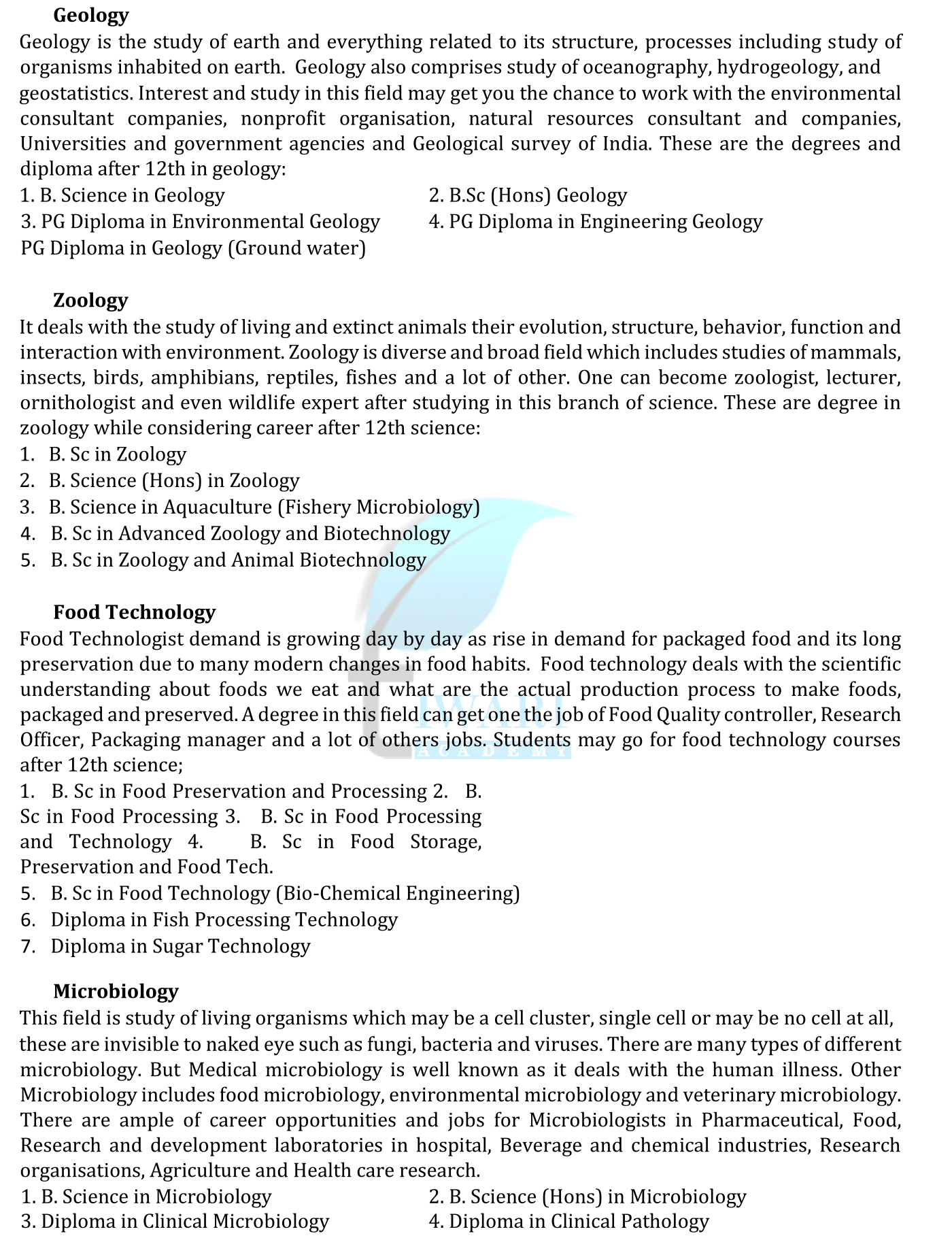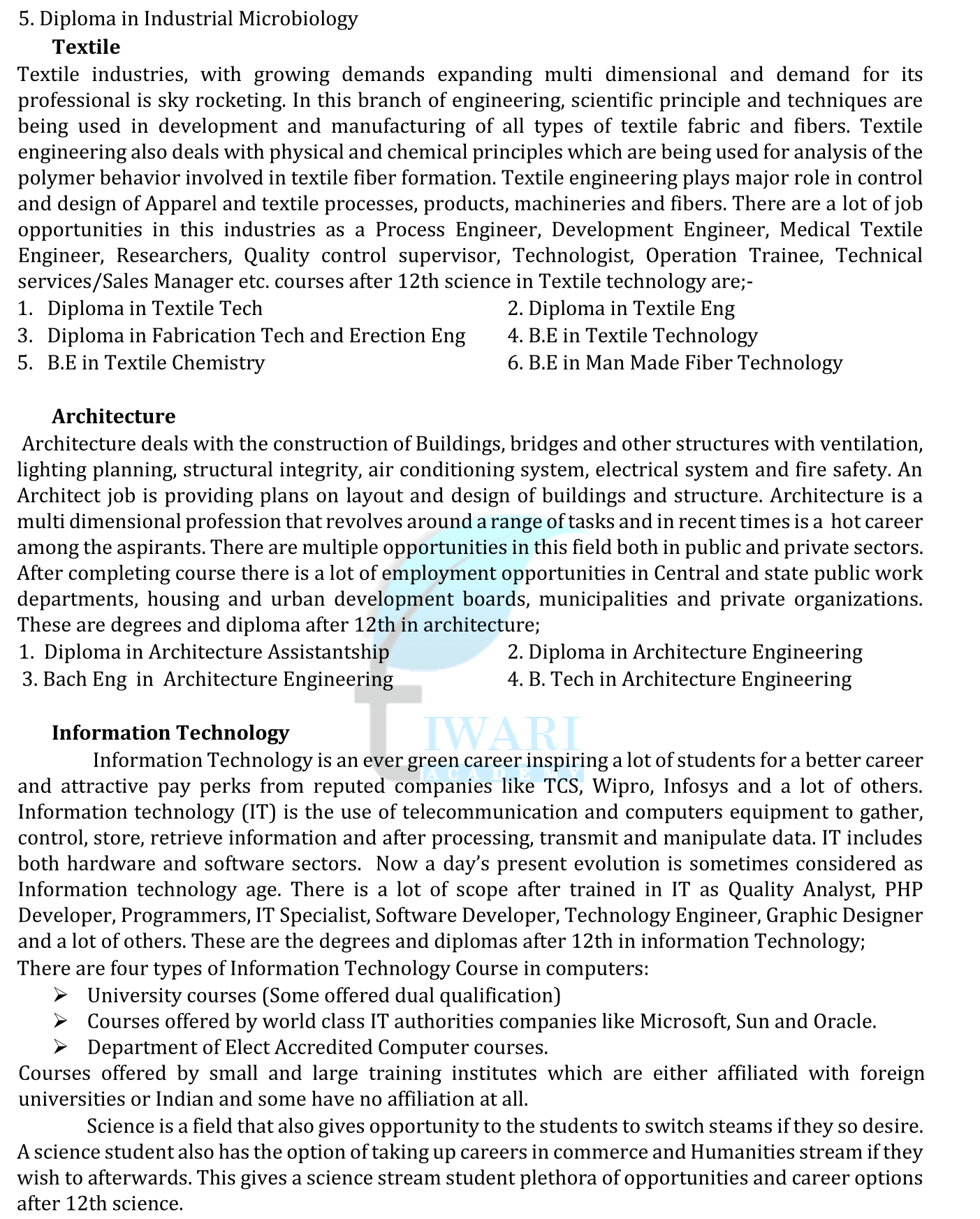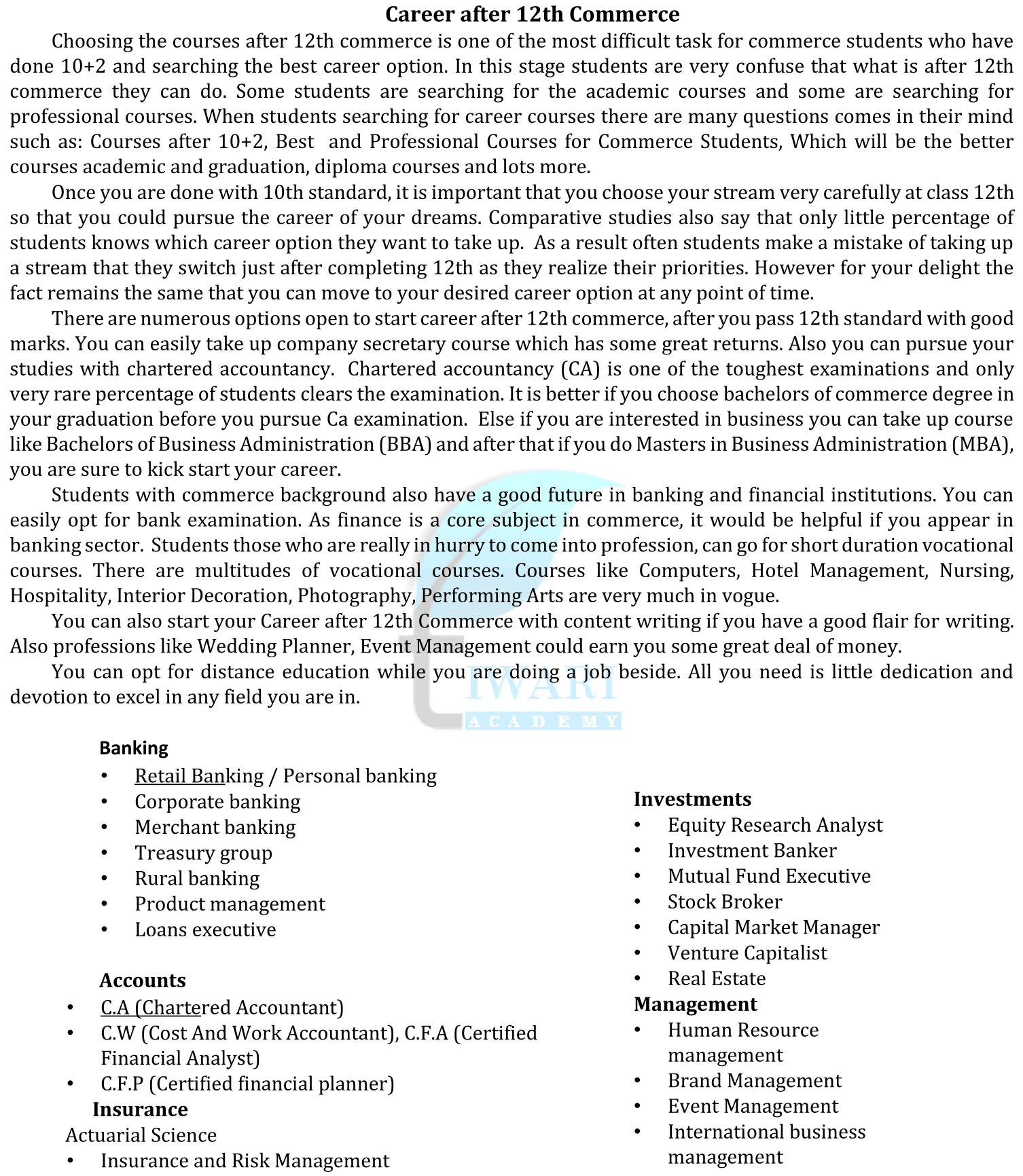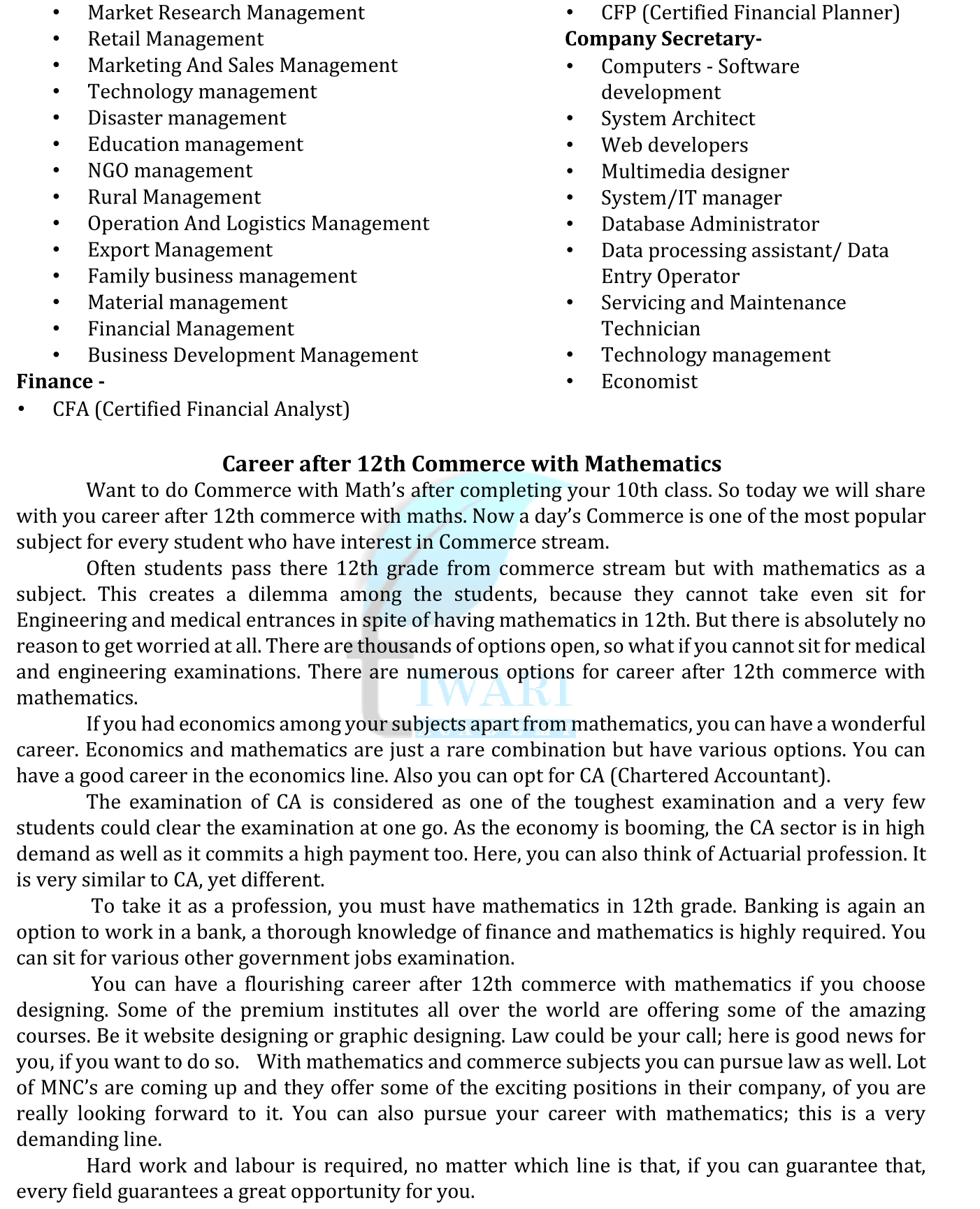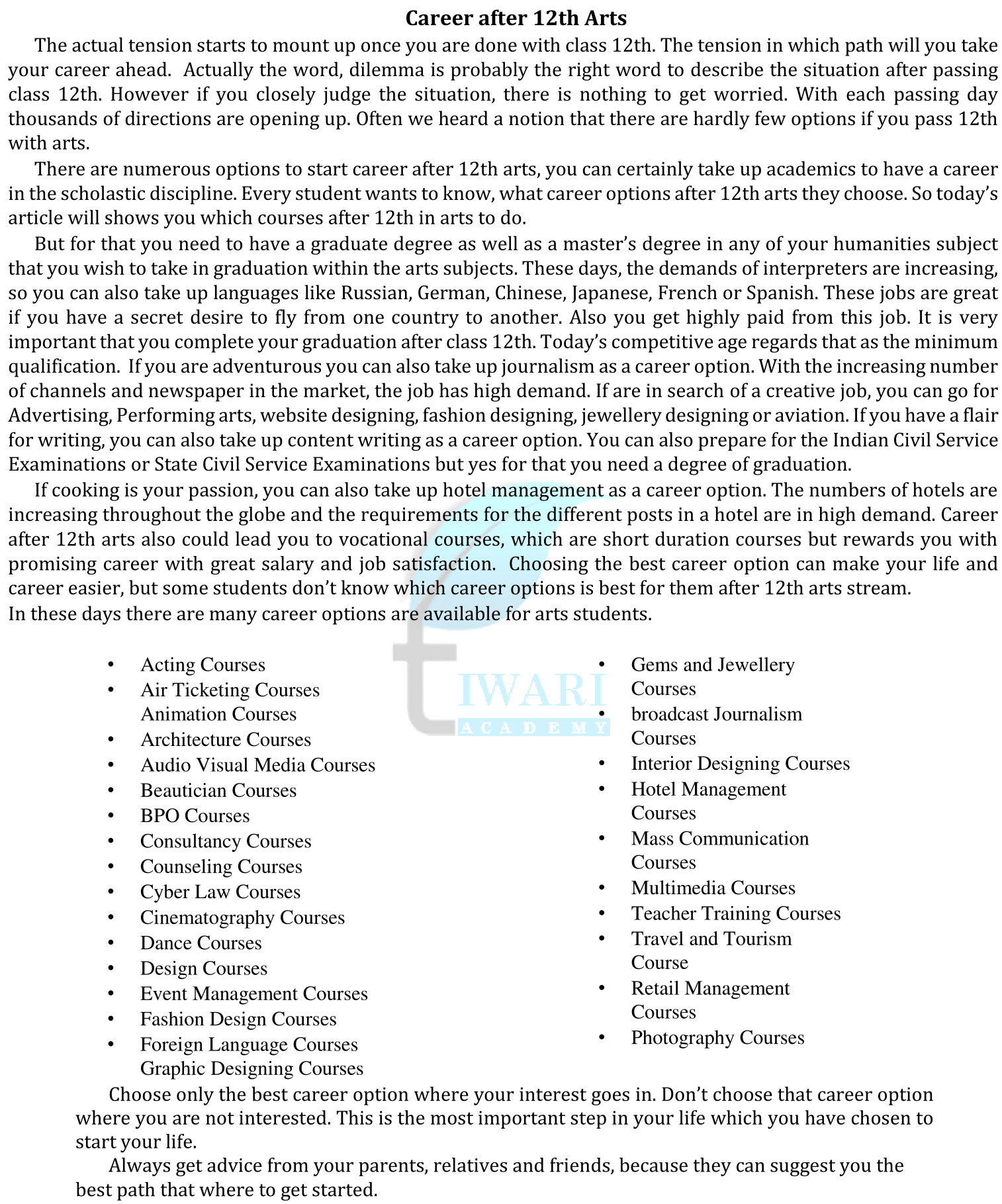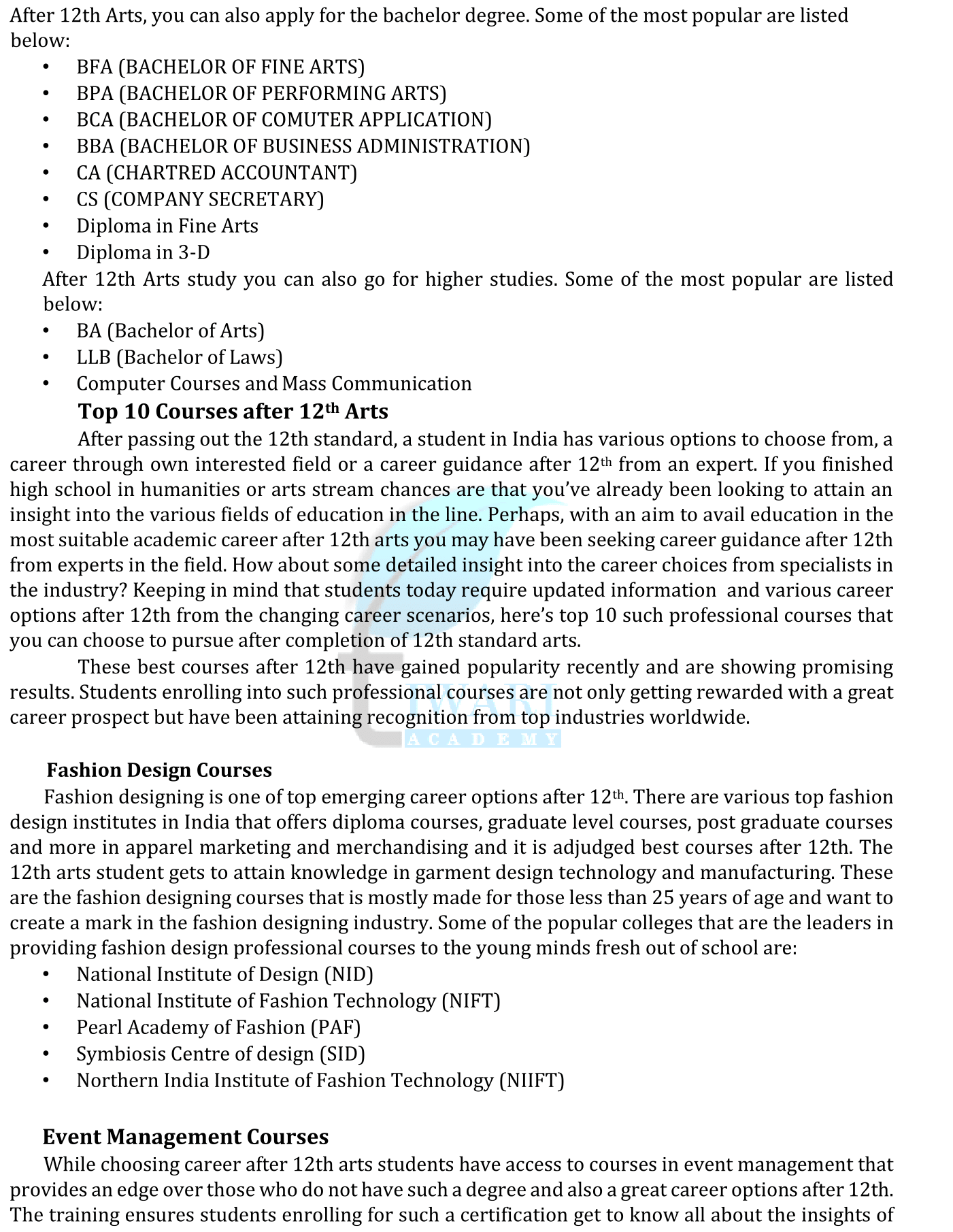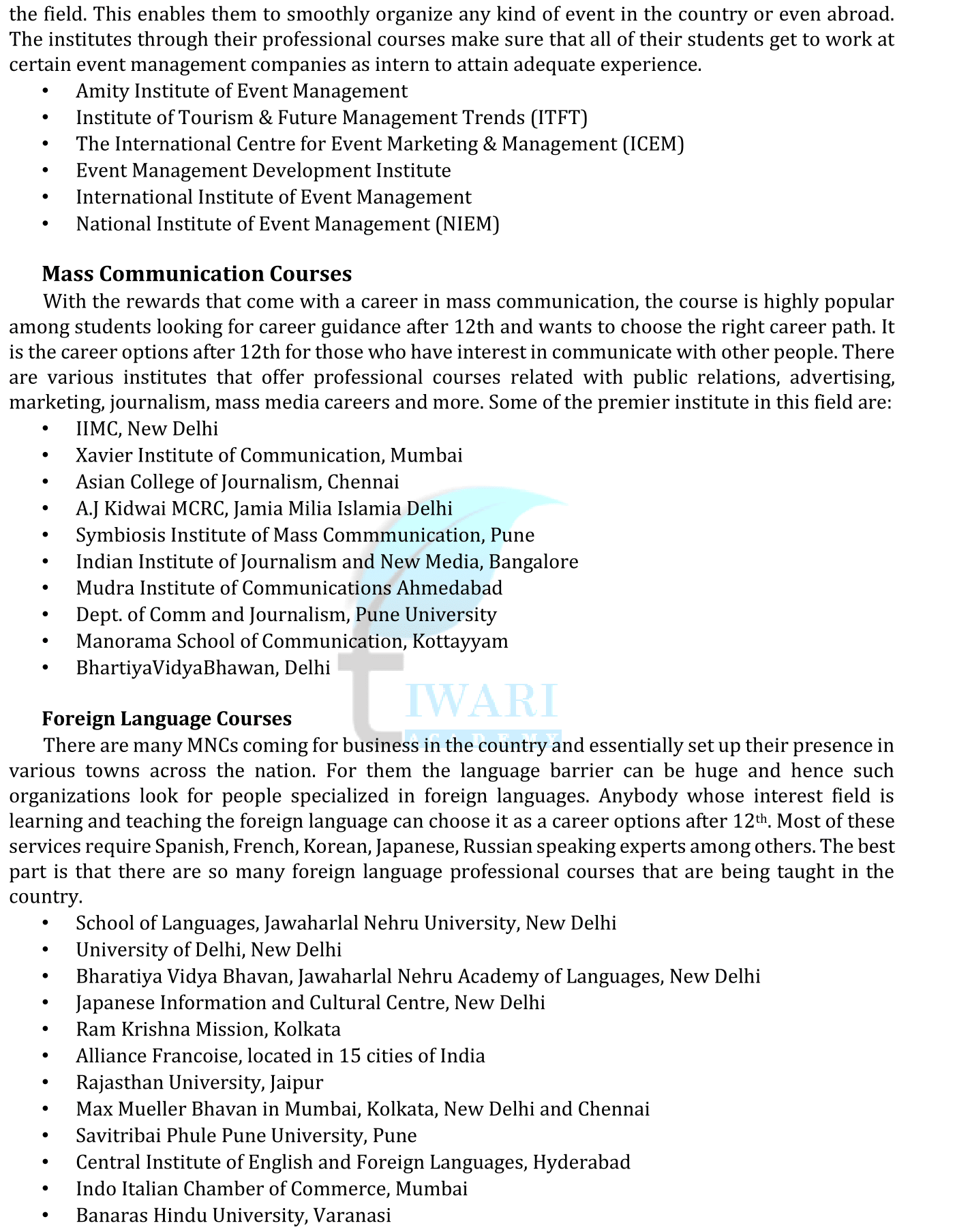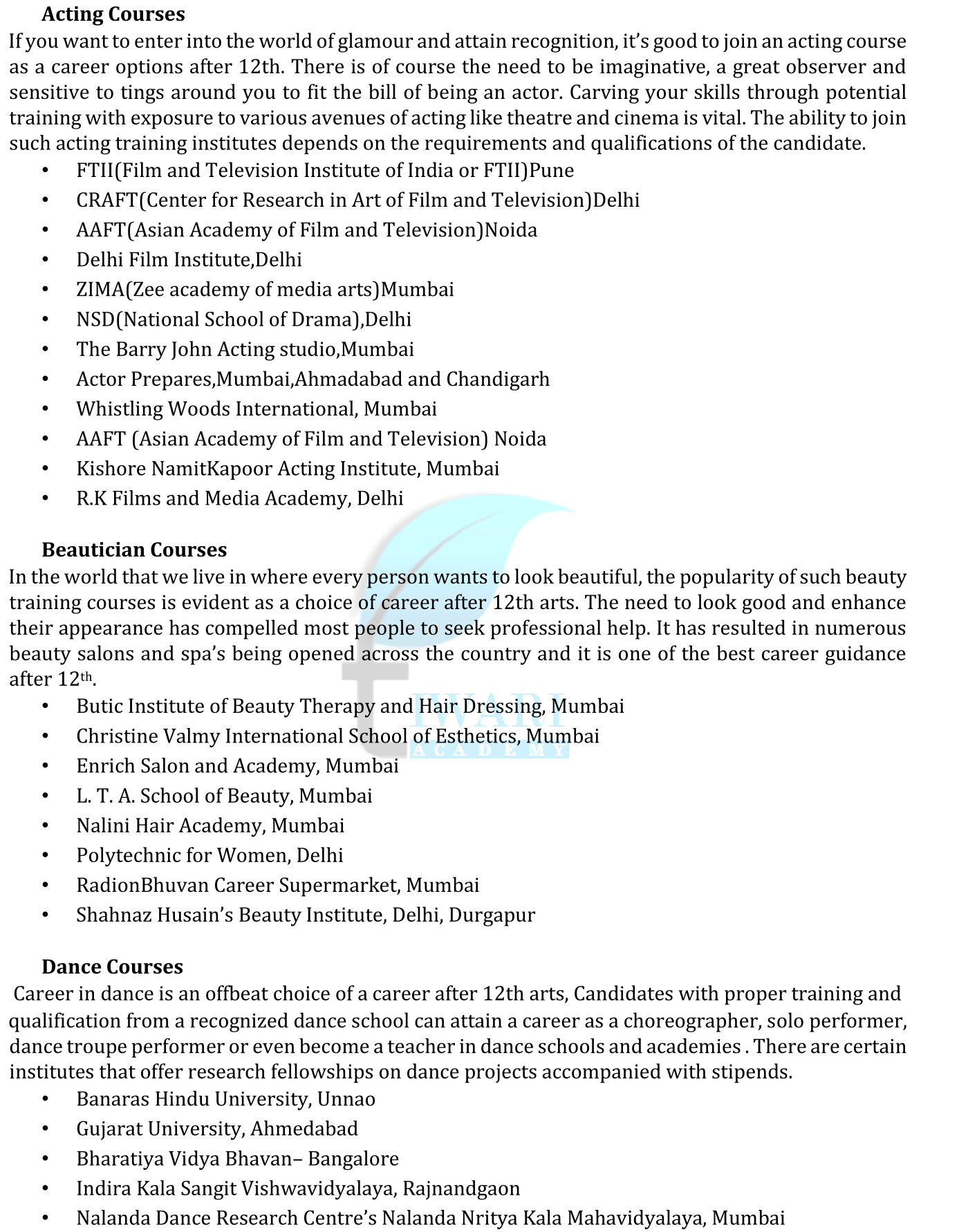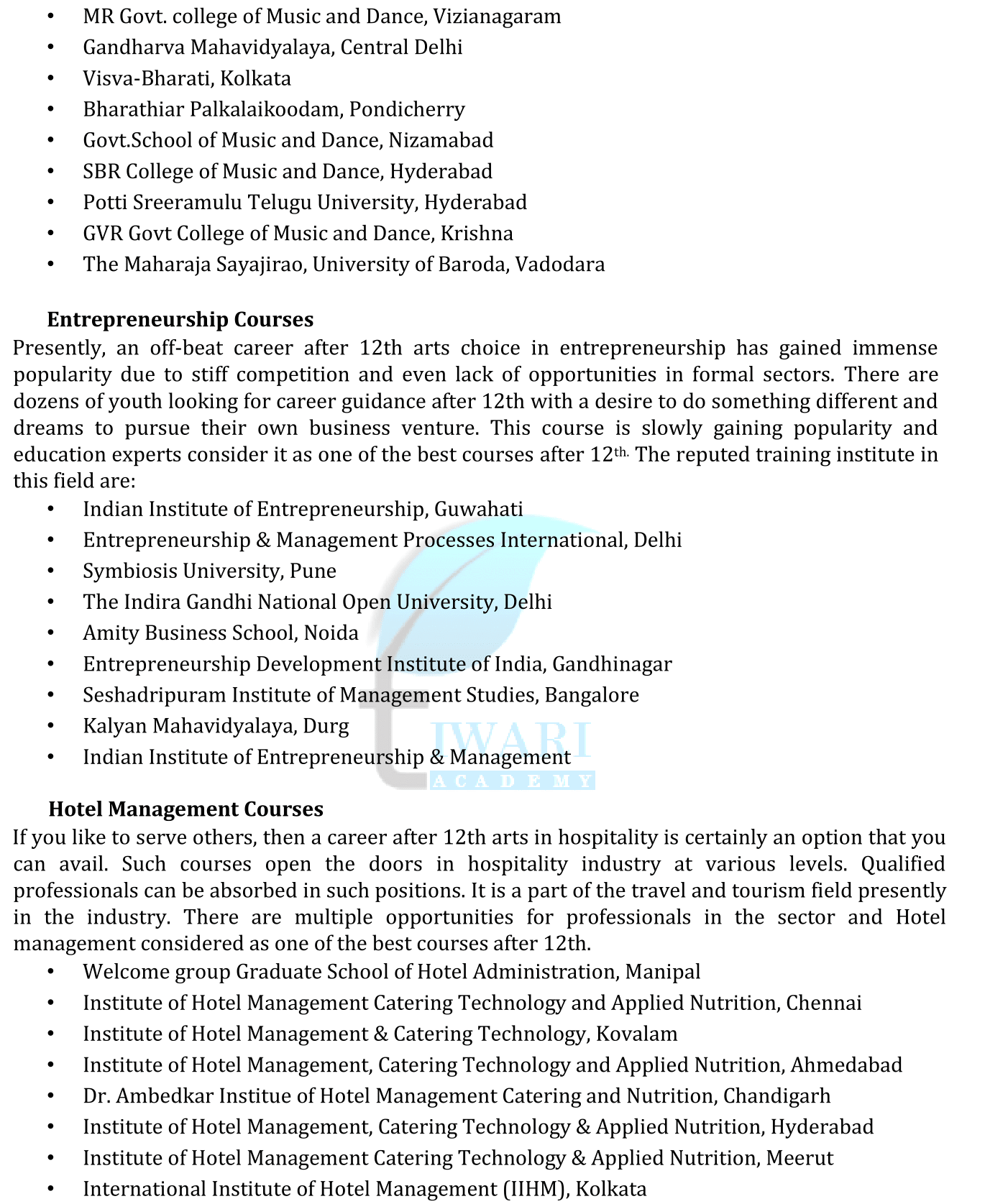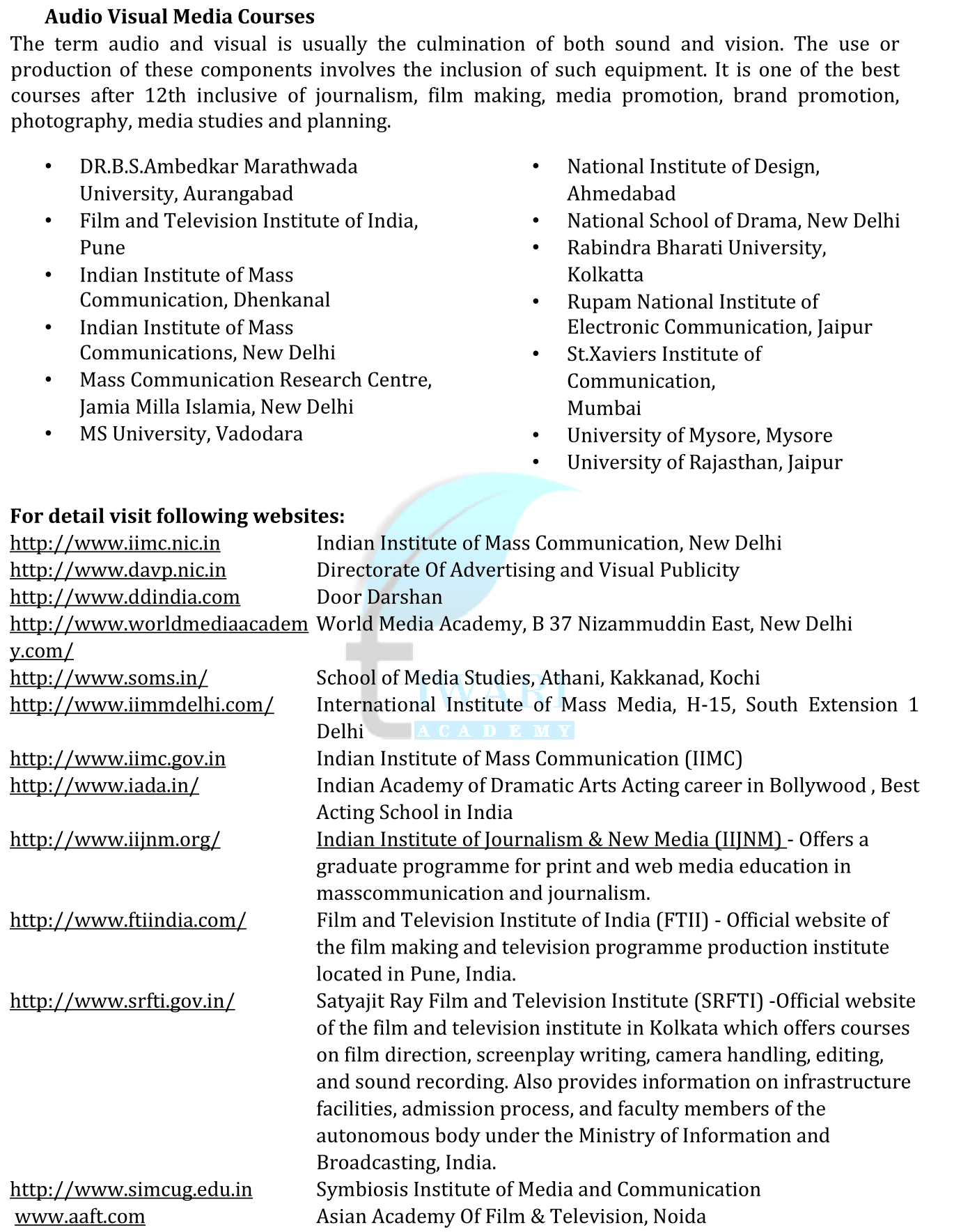 Last Edited: April 17, 2023