NCERT Books For Class 1 All Subjects
| | |
| --- | --- |
| Class: 1 | NCERT Textbooks |
| Content Type: | NCERT Books in PDF |
| Session: | CBSE 2022-2023 |
| Medium: | Hindi and English Medium |
According to Class 1 Syllabus, the NCERT Books for class 1 are – English (Marigold – 1), Hindi (Rimjhim – 1), Maths (Maths Magic – 1), Ganit (Ganit ka Jadu – 1) and Raindrops (A Special Series of English book). NCERT textbook solutions for class 1 all subjects are also available to use free.
Practice Book for Class 1 Science
There is no book for Class 1 Science from NCERT. The Science Book for Class 1 is just a Practice book for standard 1 to get extra knowledge. follow the link given below to download.
Class 1 Science in English Medium Solutions
NCERT Books For Class 1 in Hindi & English Medium
NCERT Books For Class 1 Hindi, English, Maths, EVS are given below to free download in English and Hindi Medium for new academic session 2022-23. Download Tiwari Academy Apps for online as well as Offline use.
Feedback & Suggestions
NCERT Solutions for class 1 will be uploaded very soon on this website. For any other help, you are welcome. Your suggestions are our strength. Never hesitate for any educational help. Ask your doubts related to NIOS or CBSE Board and share your knowledge with your friends and other users through Discussion Forum. Download CBSE NCERT Books and Apps for offline use.
How to download NCERT Books for Class 1 in PDF?
NCERT 1st class English language curriculum relies on many learning components such as a practicing worksheet, playing games, reinforcement exercises, and tests. First grade English language by NCERT covers all the Language and literature and strands. Class 1 English Marigold latest curriculum helps children learn basic functions of reading skills, which includes matching oral words to printed words during directed reading, locating the author and heading of the chapter. English book Marigold emphasize initial, medial, final sounds in one alphabetical word. The task is for them to blend two or four phonemes into recognizable words.
Step 1: NCERT Books for Class 1 should include English Grammar Section.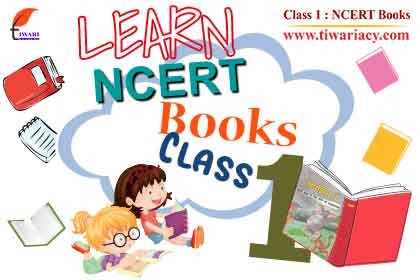 In NCERT Books for Class 1, one of the major goals is to enhance their vocabulary with reading and writing practices as stories. Students learn to discriminate between letters, words, and paragraphs in books. Simple punctuations such as questions marks, exclamation marks, commas, and full stops, become recognizable, because of the high printing and explanations qualities in the NCERT English books for class 1st. Grammar in English teaches the importance of the basic function while writing English subject. Like, capitalize the first letter in the paragraph and I as a pronoun. It clearly communicates the strategy by teaching the use of singular and plural nouns, contractions, and more.
Step 2: NCERT Books for Class 1 helps to manage equal time for Hindi along with English.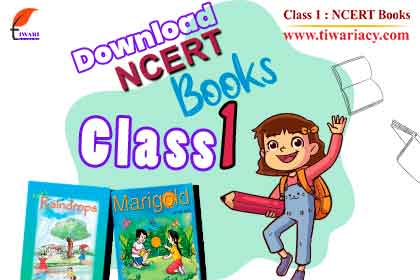 NCERT Books for Class 1 are helpful for all boards. Most of the school that follows the NCERT curriculum for grade 1 also follows the two languages in study program. In many states Hindi is used as a language of communication, to build familiarity with the words, meaning, and sentences mainly through spoken input in a meaningful, age-appropriate manner. The other objective is to help students build a working proficiency in the language by listening and understanding and speaking words, phrases, formulaic expressions. The practices of reciting poems, rhymes, revision of the Hindi worksheets improve the writing skill as well as spelling. Compared to English, Hindi is much more difficult to write, read, and comprehend.
Step 3: NCERT Books Class 1 ensure building skills in Maths with practice.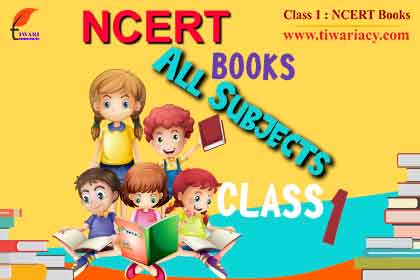 NCERT Books Class 1 are good for Maths learning also. While elementary school kids now, may have started reading in kindergarten, reading really takes off in the first grade. Math evolves from comparing the number of very simple addition to multi-digit addition and subtraction. The mathematics of class 1st often benefits from the features such as worksheets and animated video tutorials. There are other activities to enhance mathematics for class 1 such as flashcards, which fun way of learning. However, it is good if you are teaching your child in a one-to-one in-home environment. Some teachers are effectively using the larger flashcards for the entire classroom. No easy job.
Step 4: Focus on NCERT Books only for Class 1 Study.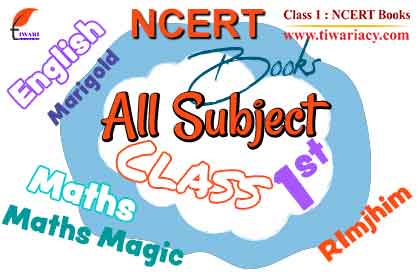 NCERT textbooks for class 1 help in overall development of child. Using countably adjustable, changeable objects will make the additions, subtractions, multiplication knowledge solid. While your kids graduated from kindergarten there is a great change in mathematics. Learning the aforementioned skills from Tiwari Academy will build observable skills. NCERT books for class 1 Maths Math-Magic is among lots of books that are available in today's market. However, some of them are not presented and doesn't use age-appropriate content. First graders who explore the NCERT Maths book build more self-confidence and will master the skill later in classes.
Step 5: The class 1 NCERT Books telates the topics of Subjects with daily life activities.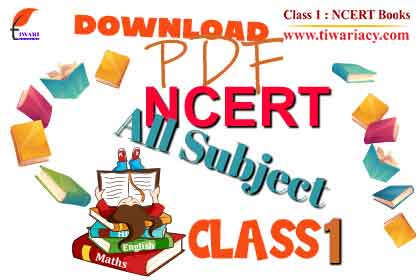 Class 1 NCERT Books are helpful to learn day to day activities. Most of the school and parents realize that there is a great value of the arts, Science, and Maths subjects in student's life. This can be achieved through two distinct pathways. Firstly, through activities and making projects, which is the fun way of doing it. Secondly, read and practice the worksheet from the website that is free to download. Different children have different ways of grasping knowledge. Maths learning in childhood correlates over the long-term school readiness, academic achievement. It also affects the wonder and involvement in the things happening around the world like marveling over the enormity of a dinosaur through science, history, or learning to comprehend the physics of flight.
What are the main NCERT Books for Class 1?
There are three main subjects in Class 1 – Maths, English and Hindi. So, NCERT Books for class 1 MAths, English and Hindi are given in PDF form to download.
How can I download NCERT Books Class 1 all subjects?
Visit to NCERT website or use the download links available on Tiwari Academy website. If you are facing problem, contact us for help.
Are the NCERT Books for Class 1 Maths in Hindi and English Medium?
Yes, the NCERT Books for class 1 Maths (Math's Magic) is available in Hindi and English Medium PDF form to download.
How many books are there of Class 1 English?
There are two books in Class 1 English. One is Marigold Part 1 and the other one is Raindrops.