NCERT solutions for Class 2 for all subjects like Hindi, English, Maths, Science, Hindi Vyakaran, English Grammar, EVS – Environmental Studies, Computer Science, General Knowledge – GK are available here. The subjects that are given as NCERT for Class 2 are Maths, English, and Hindi.
Tiwari Academy provides all Chapters NCERT solutions for Class 2 in Hindi and English for all NCERT books. NCERT Solutions for Class 2 provides a quick way for students to complete their homework along with understanding the text. All solutions are designed by specialized teachers and experts. Its language is simple so that it can be easily understood.
NCERT solutions for Class 2 for 2023-2024
NCERT Solutions for Class 2 is an essential learning material for all students and will help students to score well on their exams. The NCERT Class 2 Solutions educational process is as per the CBSE 2023-2024 syllabus. With the help of NCERT solutions, students can easily understand each and every lesson without any difficulty. Tiwari Academy's knowledgeable and trained teachers have prepared NCERT Solutions for Class 2 for the 2023-2024 academic session.
Main Subjects for Class 2 Students in NCERT
The main subjects available in the NCERT Class 2 Solutions are Mathematics, Hindi, and English. Apart from this, the books of other subjects and their solutions are also available for free to the students. Students can download the NCERT Solutions for Class 2 All Subjects PDF without the hassle of registering.
NCERT Solutions for Class 2 PDF in Hindi and English are easily available and free to download. Downloading NCERT Class 2 Solutions – Free PDF is easy. Students can download and use it offline as well. This solution helps students to read, learn, and understand the chapter efficiently. The format of the answers given in the NCERT solutions will help students to understand the chapter well. So they can prepare any chapter for the exam.
Class 2 all Subjects Solutions in PDF
CBSE NCERT solutions provide all the basic idea about the chapters through images and help in the accurate analysis and answering of questions and practice activities. According to CBSE, NCERT Solutions for Class 2 is divided into a total of three thematic solutions: Math, Hindi, and English, based on the latest syllabus.
NCERT Solutions for Class 2 Maths not only provides the solutions to the questions, but also guides you through the topic. Mathematics is a fun subject, it challenges our minds to think in unconventional ways and improves our reasoning. The solutions help students gain a fundamental understanding of mathematical formulas, traditional methods, and concepts.
Class 2 Books and Solutions in PDF
In the NCERT English book, all the lessons are explained with the help of pictures. Tiwari Academy also helps students build a strong foundation for excellence in all disciplines. The NCERT book will also help you understand the themes embodied in poems and prose. There are a total of two parts of NCERT Solutions for English Class 2: Raindrops 2, Marigold 2. Raindrops have 4 units, while Marigolds add up to 20 units.
Class 2 Hindi Solutions in PDF
NCERT Solutions for Hindi will help students to understand the chapters and the in-depth idea of the question pattern in the CBSE exams. The information provided in NCERT Solutions 2023-2024 follows the Hindi textbook guidelines. NCERT Textbook Class 2 Hindi Rimjhim Solution consists of 15 chapters. Students can use these solutions to get better test scores.
How to Prepare Class 2 NCERT Subject Solutions
Supporting early education in class 2nd child for the subjects like mathematics, English, Hindi, and other important skills are difficult. A common misconception is among parents and teacher's about the studying is making them memorizing as much as possible. However, with the outbreak of coronavirus the process is stopped abruptly. This is not just stopped the mental and growth of kids and wasted the important years of early education, but gave them much of the anxiety. Among the transition of education to online education platform gave no clue to parents and teachers. How to prepare class 2 child for all subject. Follow the steps to know the ways which makes study simpler and easier for grade 2 student.
Step 1: Get the help of Books online as well as offline.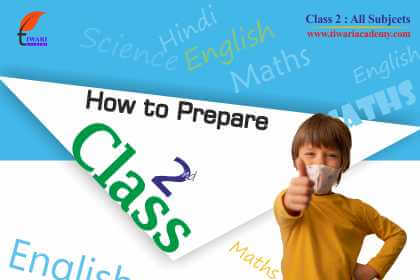 There are various advantages of internet learning. Since, learning is now on vast world of internet, it comes with the multi-model learning. This means you get to choose the explanation verbally, visually, aurally, kinesthetically and more. This gives the children opportunity to concept learning. However, sometimes the explanation could cost you. For the free and quality education one has to spend time on internet, but you here Tiwari Academy save your efforts by getting online all the NCERT books and Solutions for 2nd class with no cost in Different forms.
Step 2: Get a satisfactory answer for all Curiosity.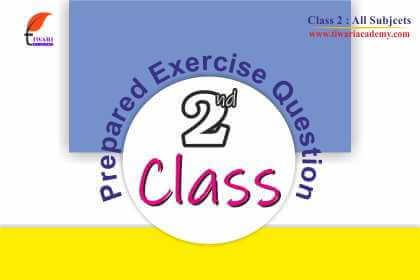 The best part of the curios child is that they ask many questions like What, Where, How and much than this. All the students have such nature and this gives teachers and parents the way to provide deep knowledge. Then you share facts (Declarative knowledge) and procedural knowledge or vice versa. This knowledge seems to be complicated to you, but when you share the information with the students, they tend to be more comfortable asking question, and that is how they are retain their curiosity. This acts plays vital parts in skill and brain development.
Step 3: Daily start study with the book of interest only.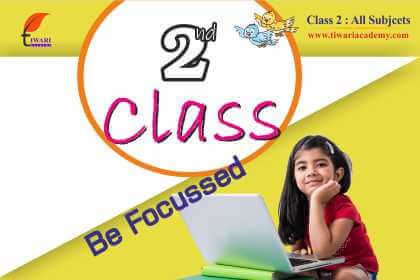 It is often seen that child do not like to read or maybe they are not interested at all. This is not because they do not like to read. Understanding the interest in genre is important part to lure the interest towards the studies. Recognizing the interest of the child and handing them the right books and materials is the key. For example, some students are into games, introducing them the strategic games (no video games though) can enhance the critical thinking. This is important for mathematical skill. This can reward them in later classes.
Step 4: Study for knowledge not for grades.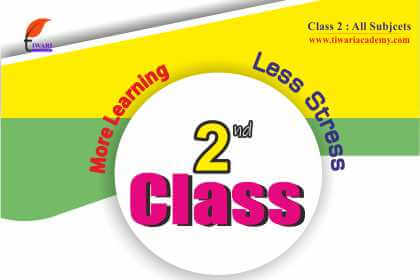 There are certain errors that parents does is by not correcting the fundamental attribution error. For example, you often seen children are not happy with their grades, and then started crying saying that he got unlucky instead of understanding the fact that other child visited writing center before writing essays. Teachers and parents often ignores these major flaws that stops the child applying more efforts in long run. One has to make them understand the difference between internal and external factors that affects the grades.
Step 5: Implement the study in everyday life.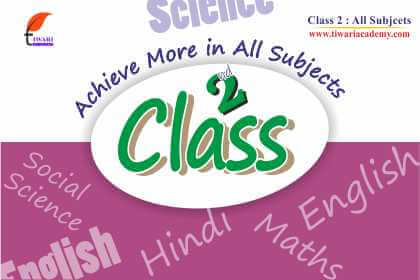 We all understand the reading book to increase their skill of reading is important. For this skill you do not have to force kids to keep the books open all the time. The suggestion is to use reading examples apart from books. For example, when you to shopping ask your child to calculate the bill and ingredients that you purchase and more. These are some of the things that makes them more observant to surrounding and they understands the real life applications of what they learn in math books and literature.
What is the weightage of marks in English class 2 chapter?
All chapters in the Marigold and Raindrops books are equally important and bear almost identical markings. That's why we recommend that you avoid selective reading and learn all the passages by heart. This way you can answer any question from anywhere and also develop language skills. At this stage, put aside the worry about the weight of the chapter notes. There is no normal weighting of chapters as prescribed by CBSE. The weight of chapters varies from school to school.
What are the main subjects of Class 2 NCERT?
In CBSE Class 2, there are only three subjects prescribed by NCERT. English, Hindi and Mathematics. There may be some more subjects can be seen some private schools like GK, Computer, Science, EVS and other also.
Last Edited: November 28, 2022