NCERT Solutions for class 5 all subjects Hindi, English, Maths, Environmental Studies, Hindi Vyakaran, Computer Science, English Grammar, Science, GK General Knowledge and EVS in Hindi and English Medium for session 2022-2023.
All the solutions are free to use online or download in PDF file format to use offline. All the contents are free to use without any login or password. Subject books and their solutions for standard 5 are given here, updated for academic session 2022-2023.
CBSE NCERT Books Solutions for Class 5 All Subjects
| | |
| --- | --- |
| Class: | 5 |
| Contents: | NCERT Solutions |
| Subjects: | Hindi, English, Maths, Grammar, EVS |
CBSE Books Solutions of Subjects for Class 5
Solutions and study material for Class 5 Maths, Science, Social Science, EVS, English, Hindi, English Grammar, and Hindi Grammar are given here along with the updated NCERT Textbooks. If someone finds difficulty in getting the contents, please contact us for help. All the contents are free to use without any formal registration.
CBSE Class 5 Subject's NCERT Solutions
Here, we are providing not only CBSE Books and their solutions but some extra books also. In this way students can get some extra knowledge and will be able to prepare their courses in an easy way. NCERT Books for class 5 and their solutions are given with complete explanation. Extra books are also helpful for clearing the concepts regarding the subjects.
NCERT Books for class 5 issued by CBSE
As per CBSE board, there are total 5 books for a standard 5 students. These are Hindi, English, Urdu, Maths, and EVS (Environmental Studies). English Grammar and Hindi Vyakaran books are implemented by the schools to enhance the knowledge of students in language. There is no separate books for Science or Social Science for class 5. EVS book for class 5 covers the sections of Science and Social Science.
How many books for Class 5 are there issued by CBSE?
There are total five books for class 5 students. Out of these three are language books (Hindi, English, and Urdu) and two subject books (Maths and EVS).
Is there any separate Science book from CBSE or NCERT?
Only EVS book is there, which covers the section of Science and Social Science.
Is there any Hindi or English Grammar books from CBSE or NCERT?
There is no Grammar books from CBSE or issued by NCERT.
How to get Good Marks in NCERT Class 5 Exams
The Covid-19 pandemic has affected the people regardless of their nationalities and pretty much every industry, education is no exception. We are gradually proceeding towards the age where information is readily available. The democratization of the availability of information has resulted in the rapid transition of education, on an unprecedented level. All the sectors are evolving and recovering, so, does the education system around the world. People are still looking for available effective methods to help them study online. In Class 5 study article, we will introduce you to some of the tips to prepare for class 5 exams.
Step 1: Solve Examples and Activities along with Exercises in Maths.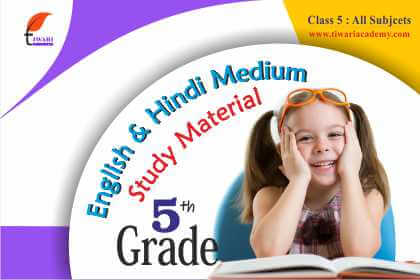 There is a big jump from class 4th Maths knowledge to 5th, the gap is massive. Go through the examples questions and new concepts, its activities even. If you jump directly on the exercise to solve, can create a lot of confusion and frustrations. Build the bridge by practicing a lot. Expressions and Equations, Ratios are some of the chapters that are available with the basics. Though the Geometry chapter is something that you have done in the past, which required only practice to recall and you are good to go. Focus on all chapters and take help from your teachers, who can direct you to start early.
Step 2: Relate the study of EVS with daily life and surrounding Environment.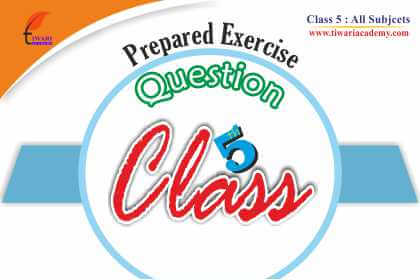 The interaction between students' teachers with effective communication is an important part of learning growth and development. Apparently, statistics show the decline in the competitiveness among the students. To make the EVS or Environmental Studies effective for you and all the students, participate during the classes 100%. Accept the fact that your answer is not going to be correct all the time. While reading discussion posts is waste of time, just focus on NCERT Books for Grade 5. On the other hand, participating in debates is the best option to build confidence and firm knowledge about the subject.
Step 3: Improve the Reading Habits – NCERT English Marigold 5.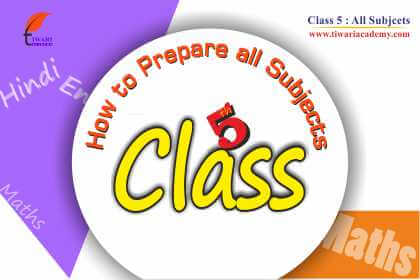 Language subjects like English – Marigold 5, can be unpredictable and required one to be comfortable with reading long paragraphs. If you're not a reader, do not worry, start at small scale. Building the habit of learning is the first step which is going to help you in all the other subjects too. Start by reading your favorite subjects not only English and topics. Even if it is from a newspaper or graphic comics. Memorizing all is not always the solution, so try to summarise in other notebooks what you have learned about the characters, facts. Reading in small gaps will not burden your mind and makes you complete your target.
Step 4: Read the Poems and Stories given in NCERT Hindi Rimjhim 5.
There are two languages subject Hindi and English, theories are common in all these. To understand the theories, one is supposed to pay enough attention to reading and writing. Like you cannot build the entire house in one time, you have to build it brick by brick. Similarly, Reading NCERT Hindi Book Rimjhim stories will eventually make you love your books. This will give you the advantage to read the books even before anyone in the class. Tiwari Academy will help you with the other resources of Class 5 Hindi Solutions. For example, instead of reading you can watch the videos of fundamentals and stories on the website. Complete the exercise questions based once you have done them.
Step 5: Give importance to all subjects in Class 5.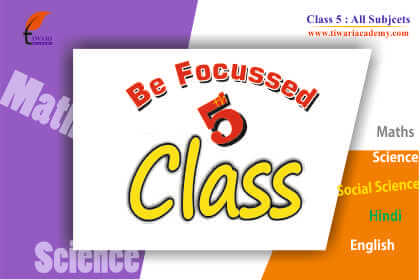 There are various challenges to online learning, however, there are so many best qualities too. Studies say there is a rise in the satisfaction in education with online studies among students who had a proper set up. This is because the availability of material to study from is available. In Tiwari Academy, you will find all class 5th subjects solutions for which you do not have to pay expensive subscriptions. With practice, you will be able to master the skill to complete the subjects like mathematics and EVS. E-learning gives you the flexibility to complete the education at your pace and repeat the explanation many times.