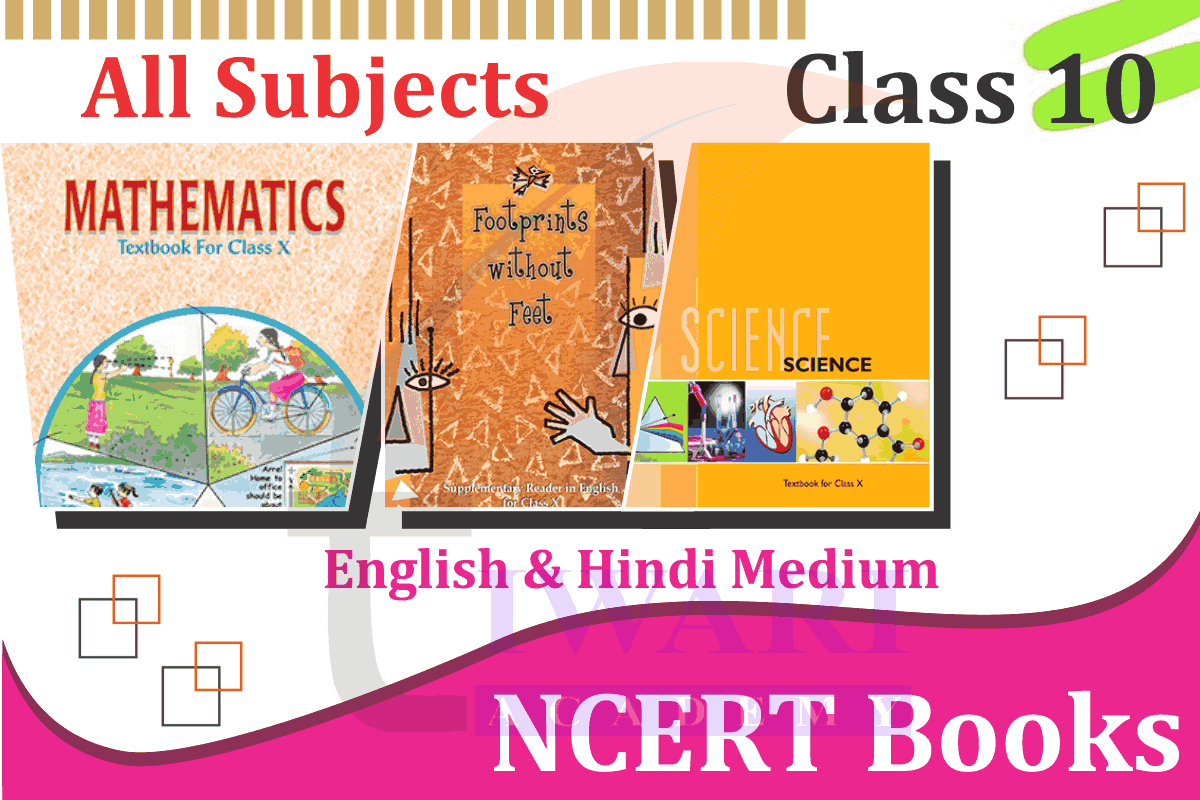 NCERT Books Class 10
Maths (Ganit) and Maths Solutions, Science (Vigyan), Social Science – History (India and The Contemporary World – II) – Itihas, Geography (Contemporary India – II) – Bhoogol, Civics (Political Science – Democratic Politics -II) and Economics,Hindi, Sanskrit and English in PDF format for 2023-24. UP Board Students are using NCERT Books for Class 10 Mathematics, Science and Social Science, so they can also download NCERT Textbooks for 10th Standard in Hindi or English Medium. All the books for session 2023-24 are given on NCERT Official website. User can directly download the updated 10th NCERT Books in ZIP or PDF format from that website. Not only NCERT Books but the Solutions of textbooks of all subjects also for class 10 are in the form of PDF file format to download free of cost.
| | |
| --- | --- |
| Class: 10 | NCERT Books |
| Content Mode: | Online and Offline |
| Content Type: | Images and PDF |
| Session: | CBSE 2023-24 |
| Medium: | English and Hindi Medium |
NCERT Books for Class 10 All Subjects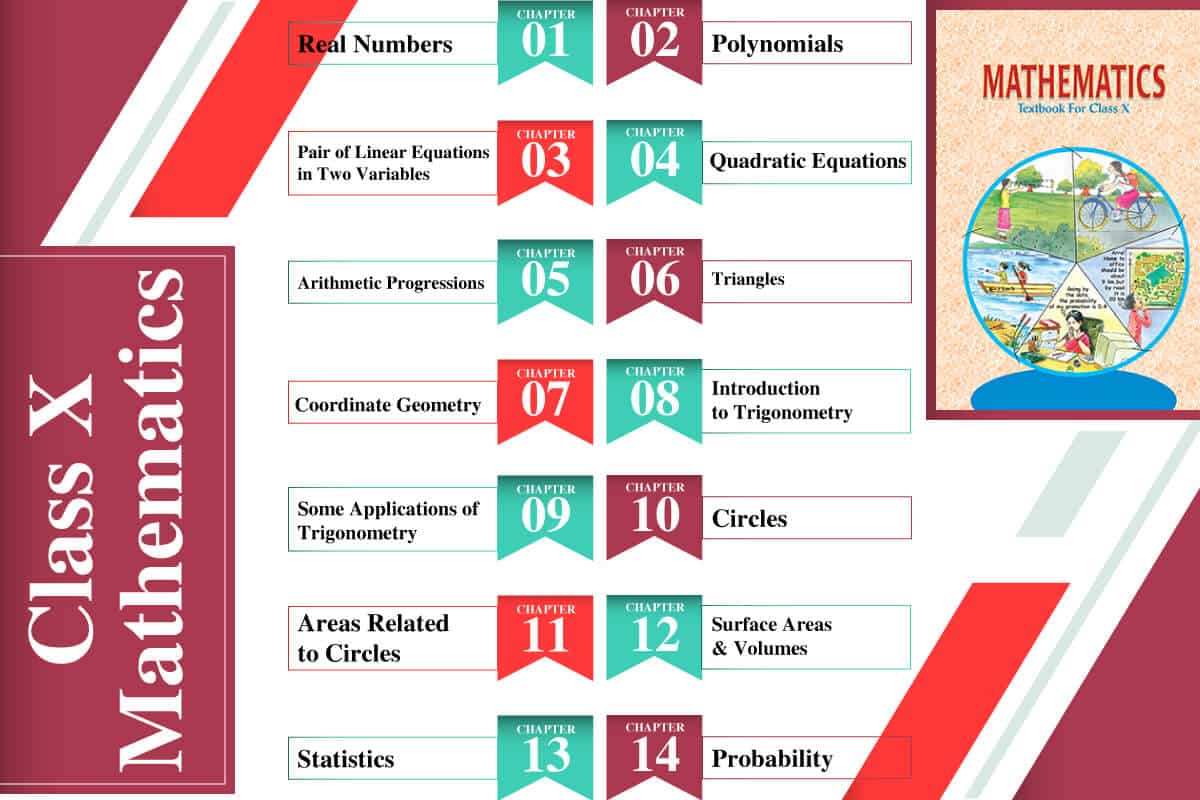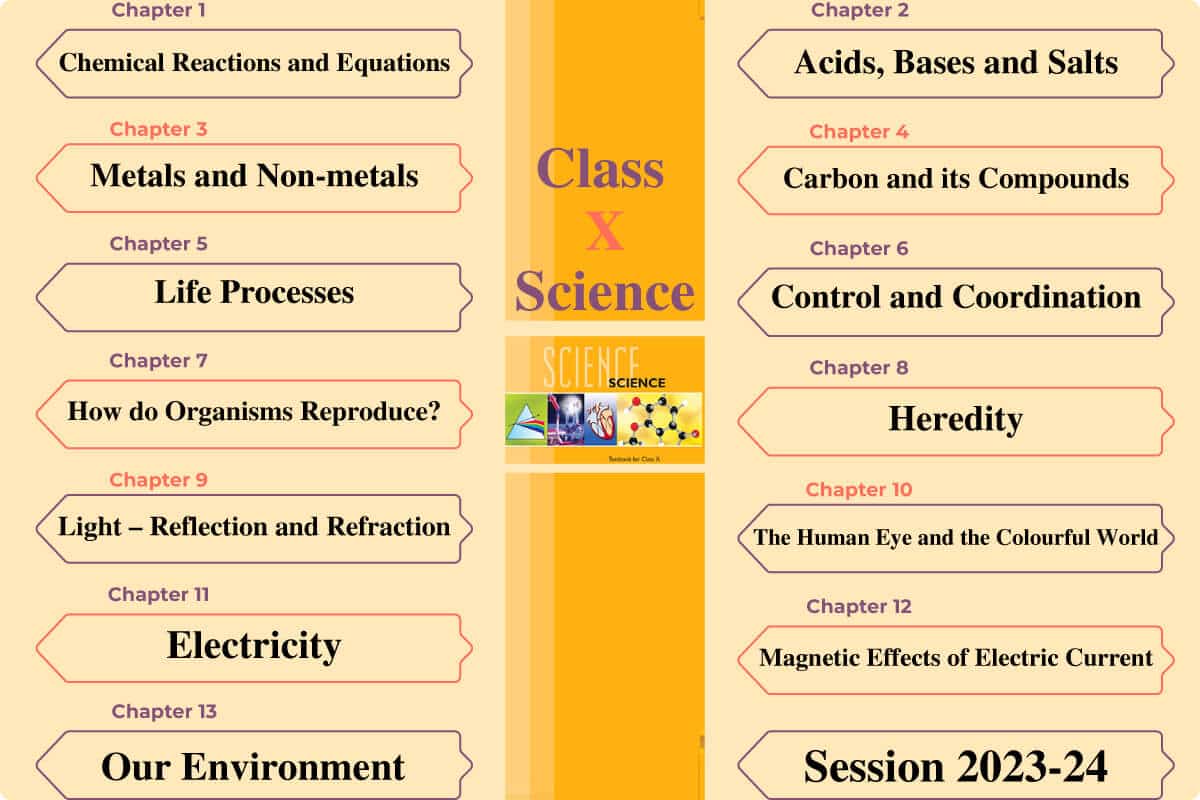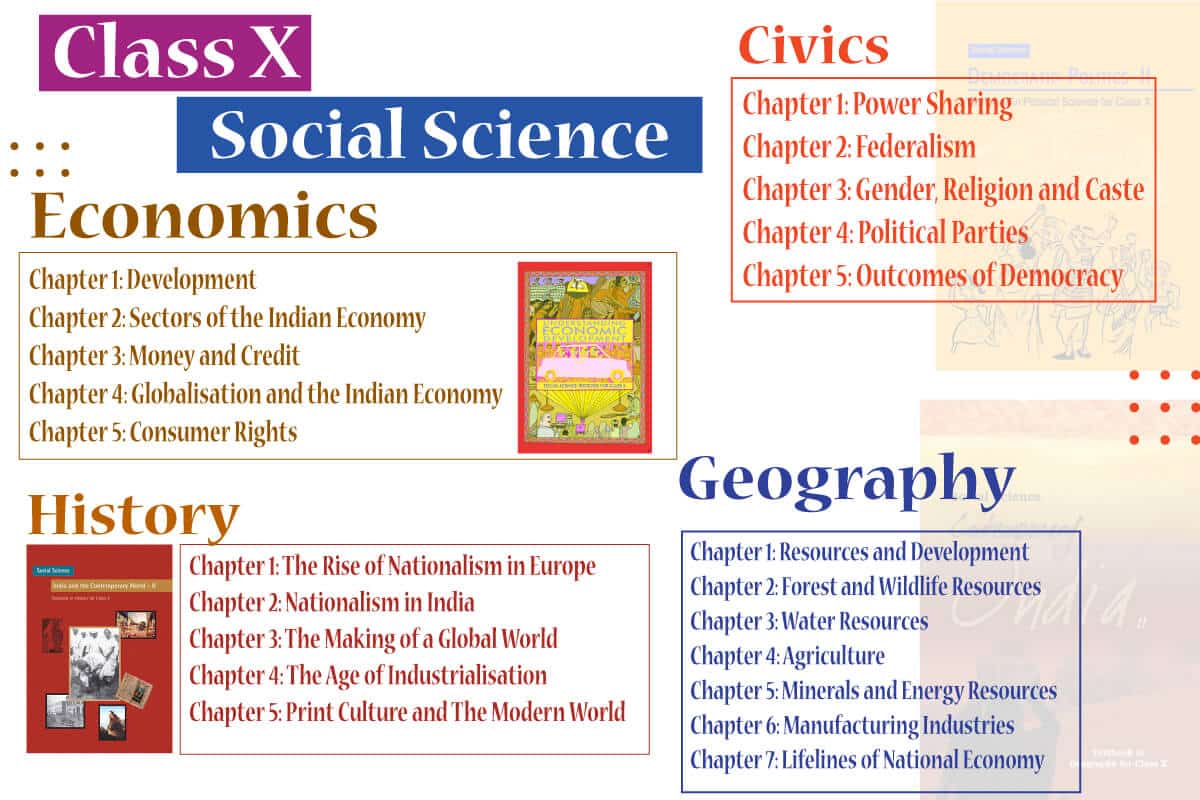 Class 10 Social Science – History Books
Class 10 Social – Geography Books in English
Class 10 Social – Civics Books
Class 10 Social Science – Economics Books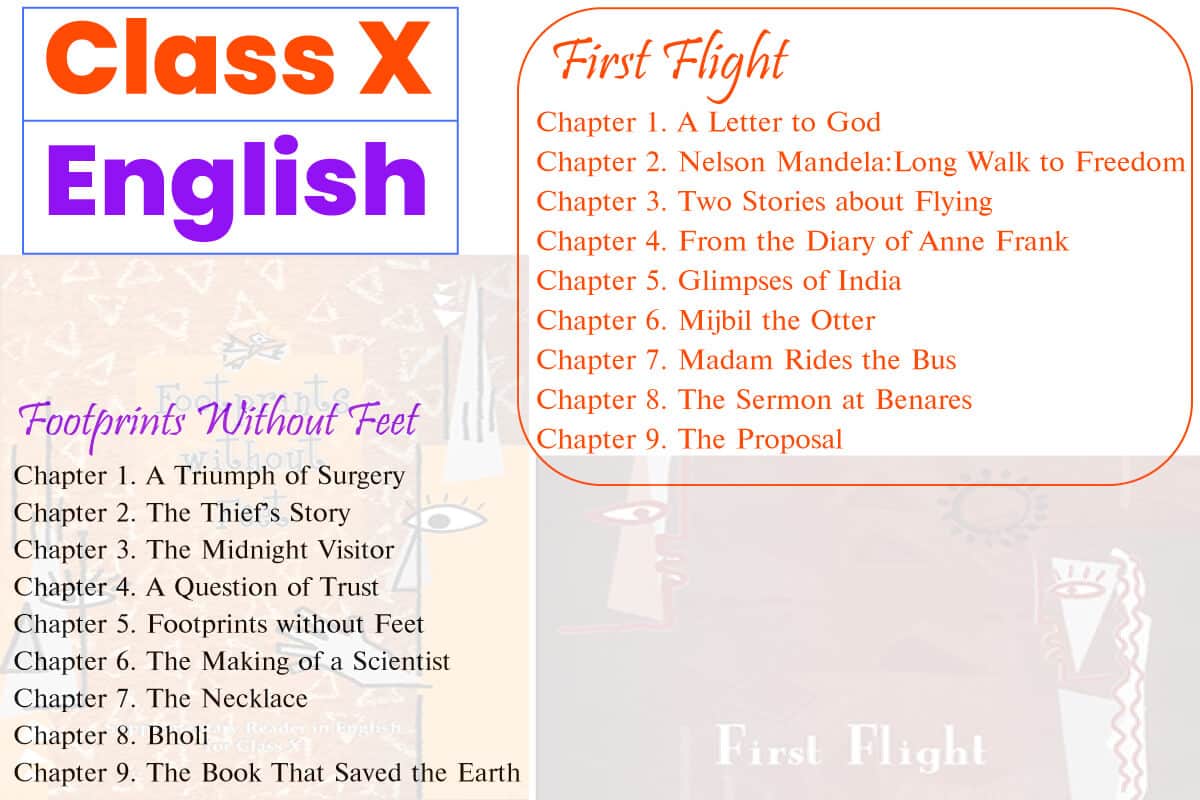 NCERT Books For Class 10 English – First Flight
NCERT Books For Class 10 English – Footprints Without Feet
Workbook for Class 10 English
Drama and Novels
NCERT Books For Class 10 in Hindi & English Medium
Get the latest NCERT books 2023-24 for class 10 all subjects for High Secondary (High School NCERT textbooks for UP Board Also) in Hindi Medium (Class 10 Maths in Hindi & Class 10 Science in Hindi) and English medium PDF format. All books are given below in separate chapters. NCERT solutions are also available to download in PDF format.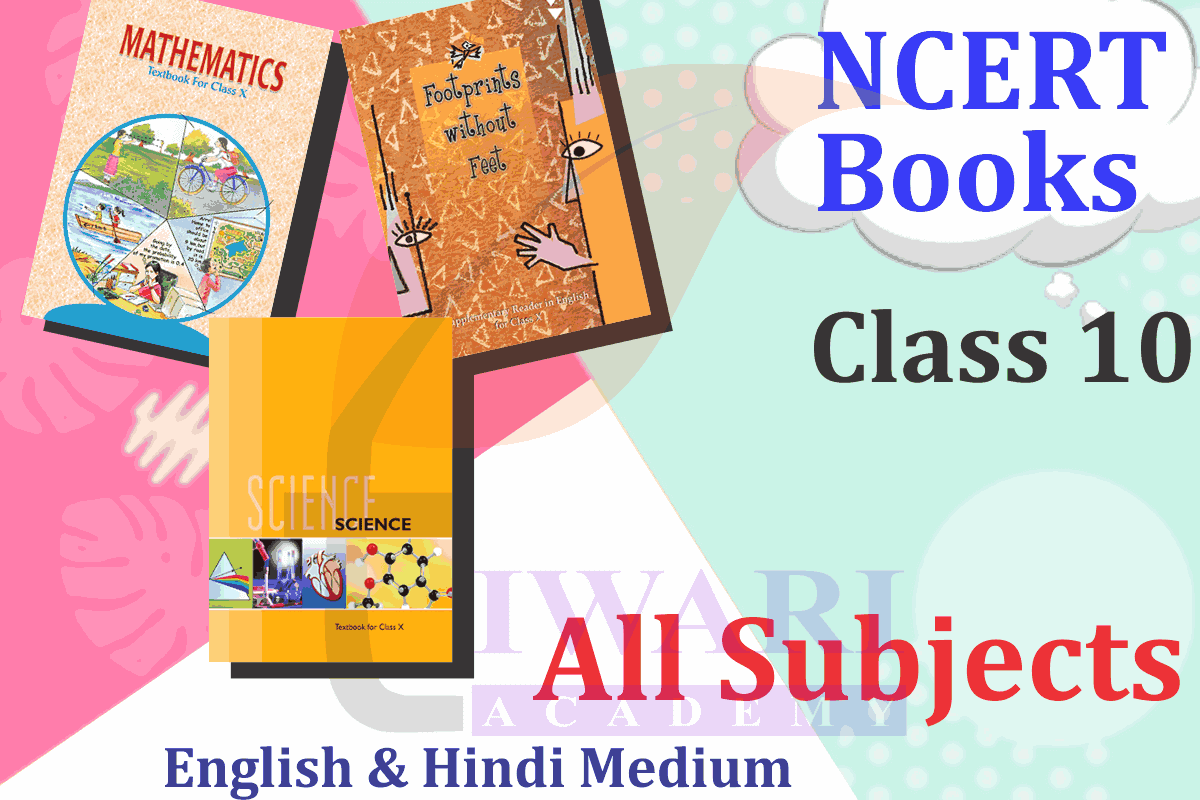 How to download NCERT Books for Class 10?
Believing the facts that the race to reach the top, among the students, is high. Some of the students are already targeted to achieve an extraordinary 90 plus score in all the subjects. Many students and parents asked this question, if NCERT books are enough for the preparation for exams? NCERT books are highly useful for CBSE board students and purported for scoring 100% score in upcoming 10th board exams. However, there are lots of students who sequester their focus. They chose to prepare from reference books and other published books. The question is if there is any harm in preparing from other books, not NCERT for class 10th? Follow the tips and download NCERT Books here in PDF file format.
Step 1: Most of the questions in Board Exams are from NCERT.
Well, NCERT books are checked and re-checked again to present precise facts and knowledge. This is one of the reasons, we give preference to NCERT 10th class books to all subjects during exam preparation. There are hardly any questions in 10th board exams that is not given in NCERT Textbooks. Post considering this reason NCERT books for class 10th prove great use to students. English, Hindi literature books Kshitjz, Footprints without feet presents you in-depth knowledge, which is tailored in consonance with the latest CBSE curriculum 2023-24. Most of the questions asked in 10th class English boards exams are from NCERT books, only these are turned and twisted by the examiners.
Step 2: Download NCERT Books and Summary of the Chapters.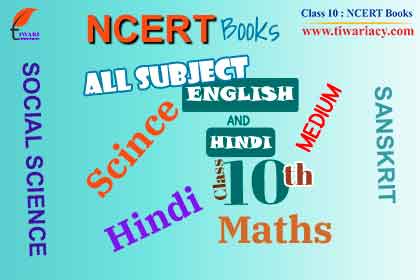 Over 10 million students solemnly rely on NCERT mathematics books from class 10th board exams. They buy hard copy or downloaded the books as a soft copy in Hindi, English mediums from NCERT website along with the NCERT Solutions of class 10th Maths, Science, and all the other subjects. The reason behind this rapid use of NCERT is that the students are guided by teachers or aware about NCERT books. The Idea is to Download the latest and revised edition of the NCERT books and use it offline. The summary of each chapter is given in Tiwari Academy website that you can download free of cost and read it thoroughly as it sums up the entire chapter.
Step 3: The latest 10th Science and Maths NCERT Books and Solutions.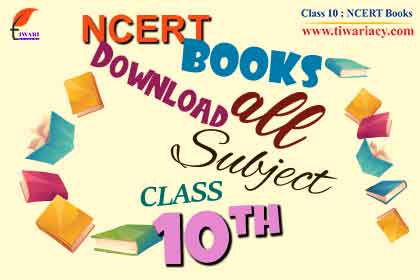 In our website, Science section like Physics, Chemistry, and Biology for class 10th solutions are created by professionals, who acquired more than 10 years of teaching experience. Class 10th science has the trickiest questions to answer, and we realize this. But in board exams, most of the questions still come from the NCERT class 10th science books. Our professionals researched and carefully structured the solution for class 10th science in PDF that can be downloaded on all the devices. Class 10th NCERT books and solutions for Science and Maths will help you to firm fundamentals and play a pivotal role in your preparation. This is why the latest NCERT Solutions PDFs are available topic-wise that you can download.
Step 4: Make notes from NCERT Books to make the subject Joyful.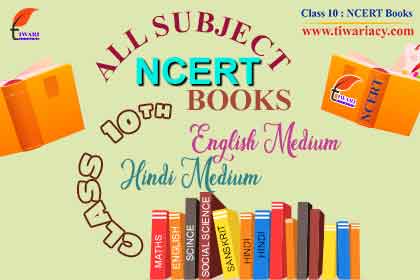 Students often consider class 10th Civics, economics, and history boring. One has to read long thesis, paragraphs to understand the pivotal roles of various laws, unprecedented events. Here language and comprehension play a vital part, and 10th NCERT Social Science books from the private author may often consist of the things that may not be simplified for your curriculum. The benefit of teach 10th class Social Studies from Tiwari Academy is that we provide comprehensive, precise, and simple facts in detailed NCERT Solutions and Important Questions. These are directly linked to your CBSE exam curriculum and available in PDF formats and video explanations that makes mundane history interesting.
Step 5: NCERT Books for Class 10 in Hindi and English Medium.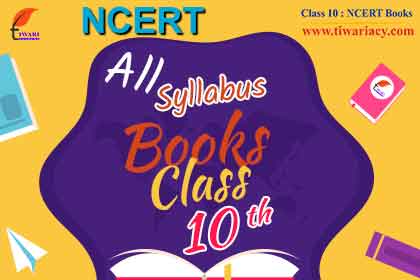 Class 10 NCERT Solutions are made post research with proper illustrations and examples. Thereby it increases students' confidence. We try to build a conceptual understanding among the CBSE class 10th aspirants, by giving them video explanations for free. You can download Class 10th Exemplar solutions in PDF formats. For desired results, we suggest solving them post reading the NCERT books for all subjects. Additionally, Every NCERT book contains practice questions for every topic that help your test level. You can also find the solutions at Tiwari Academy to take help in question solving. Moreover, we suggest practicing NCERT Books for 10th Standard, whether you study in Hindi medium or English medium.
How can I download Class 10 NCERT Books in PDF?
Download all NCERT Books of standard 10 in PDF form from Tiwari Academy Class 10 Books page or visit to NCERT Official website. If you are facing any problem to download these books and solutions, please contact us for help.
How can I get the Books for UP Board Class 10?
UP Board Books are now same as NCERT Books. In High School (Class 9 and Class 10) UP Board, Science, Social Science and Maths books are same as NCERT Textbooks. So, download not only books for UP Board but the solutions of UP Books also.
What are the changes in NCERT Books for Class 10 Session 2023-24?
There is not any remarkable change in Class 10 NCERT Books for 2023-24. The changes in CBSE Curriculum 2023-24 are given on CBSE Syllabus page.
Is there any separate book for Class 10 Maths Basic Students?
The same books is given for both Standard or Basic Maths. The difference will appear in question paper only.
Last Edited: September 13, 2023
Content Reviewed: April 20, 2023