Class 11 English Hornbill and Snapshots solutions give students a detailed overview of the language and helps them grasp the subject quickly. We have a dedicated team of professionals who find solutions to every question and provide easy understanding of the topic.
---
---
The teacher's care and interest in the language will help students improve their language skills. In Class 11 English Hornbill has prose and poetry whereas Snapshots contains eight story based chapters. Each question of both the sections is provided with an explanatory answer. With this also, some MCQs will test the verbal skills of the students.
---
Being an online platform, Tiwari Academy's NCERT Solutions are accessible to students from anywhere with an internet connection, providing flexibility and convenience for studying. In addition to NCERT Solutions, Tiwari Academy often offers additional resources such as sample papers, practice questions, and study notes, which can be helpful for exam preparation.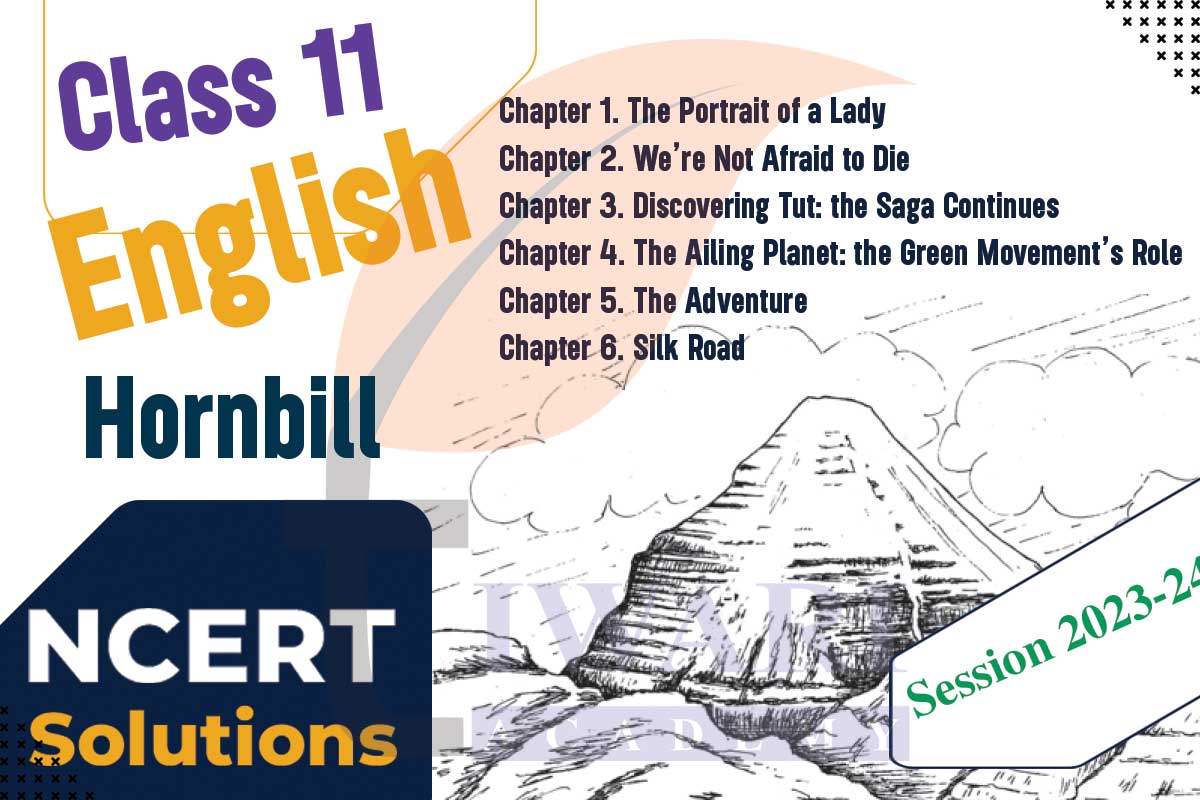 NCERT Solutions Class 11 English Reading Skills
The solutions may also include guidance on language usage, writing skills, and how to construct effective answers. This is particularly important for English, as it emphasizes writing, grammar, and communication skills. Tiwari Academy's NCERT Solutions provide additional resources, such as tips for effective writing, sample essays or letters, explanations of literary devices used in the texts, and other relevant information to enhance students' understanding of the subject. In some cases, the solutions include additional practice exercises or questions to help students reinforce their learning and practice what they've studied.
---
NCERT Solutions for Class 11 English Hornbill reading skills includes chapters of prose and poems. Below are chapter wise solutions for Class 11 English exercises questions. Solutions are provided in detail by Tiwari Academy English experts. Go through this chapter wise solution to understand the concepts given in 11th English subject.
---
NCERT Solutions serve as a valuable tool for revision, allowing students to review their understanding of each chapter and assess their progress. These solutions are designed to align with the NCERT curriculum, which is widely followed in Indian schools. They are particularly beneficial for students preparing for exams, as they offer a structured and reliable resource for studying and preparing for English exams. Students can find Class 11 English NCERT Solutions in various formats, including textbooks, online resources, and study guides.
The CBSE Prescribed Textbook – Hornbill for Class 11 English contains 6 units of prose and 5 poem for exams evaluation. Hornbill's Grade 11 English questions are included in Section C (Literature) of the exam. The total marks for Section C is 15, with the remaining 6 marks comprising questions from other Moments books.
---
The website is designed to be user-friendly, making it easy for students to search for and access the resources they need. However, it's important to note that while Tiwari Academy offer several advantages, there are other sources and platforms available for accessing NCERT Solutions for Class 11 English as well. The best resource ultimately depends on individual preferences and specific learning needs. Some students may find that they prefer using textbooks, other websites, or resources provided by their school or teachers.
Advantages of Class 11 English NCERT Solutions
English NCERT Solutions Class 11 given here are the best for students to understand the chapter as well as from exam point of view. Let's discuss the advantages of NCERT Solutions Class 11 English Hornbill so that student can use it in proper ways. Solutions are compiled by experts on the given topic or chapter.
---
When using any online resource, it's essential to cross-check the accuracy of the solutions and ensure they align with the NCERT curriculum. Additionally, while online resources can be valuable for practice and clarification, it's important to engage actively in your studies, seek help from teachers or tutors when needed, and utilize a variety of learning materials to excel in Class 11 English and other subjects.
---
Tiwari Academy is a well-known website that offers NCERT solutions, sample papers, and other study materials for classes 1 to 12 across various subjects, including science, mathematics, and English.
They have done a thorough research and gone through the previous year question papers to understand the CBSE question pattern. Answers are experienced and confined the CBSE curriculum very well. Hence, students can never go wrong with using these NCERT Solutions Class 11 English Hornbill. These are very reliable, that is why recommend for the exams preparation.
---
The official website of the National Council of Educational Research and Training (NCERT) provides free access to NCERT textbooks and solutions for all classes and subjects. This is a reliable and authoritative source for NCERT solutions. They offers NCERT solutions for classes 1 to 12. It provides a user-friendly platform with features like interactive videos, practice tests, and live classes. Tiwari Academy is an online learning platform that offers NCERT solutions along with other study materials and test preparation resources. It covers a wide range of subjects and classes.
Salient Features of 11th English NCERT Solutions
Class 11 English NCERT solutions and question answer lies in a very simple way. The language is simple and easy to understand. All difficult words are explained in simplified way. Students can learn the meaning and usage of new words also. This will improve their vocabulary and help them come up with better answers in the exam. An important point that many students do not understand is the length of the answer.
---
The Central Board of Secondary Education (CBSE) also provides NCERT solutions for its affiliated schools on its official website. These solutions are aligned with the CBSE curriculum. It is a popular online learning platform that provides NCERT solutions for various classes. It offers engaging video lessons and interactive content.
---
When choosing a website for NCERT solutions, consider factors such as the user interface, the comprehensiveness of solutions, the availability of additional study materials, and the reliability of the content. It's also a good idea to cross-check the solutions with your NCERT textbooks to ensure accuracy.
This is a big problem with descriptive types of subjects, especially English Literature. Students should know how much content to include in their answers. Answers should be exactly as per the question and marks allotted. There is no advantage in writing long answers for questions with low marks, say 2 marks or 3 marks. No need to elaborate unnecessarily. For each question, answer should be detailed explained and should not deviate from the important points.
---
Ultimately, the best website for Class 11 English NCERT solutions depends on your specific requirements and preferences. It's a good practice to explore multiple sources and choose the one that best suits your learning style and needs. Additionally, consulting with your teachers or school resources can also help you find the most suitable NCERT solutions for your studies.
How Tiwari Academy helps in class 11 English NCERT Solutions?
Tiwari Academy has best professional teachers associated with them. They will provide students study material and NCERT Solutions for Class 11 English Hornbill along with Snapshots. With these solutions, students will gain proper knowledge of each chapter and understand various sub-topics.
---
To further help them with class 11 English learning material, Tiwari Academy also provides previous year question papers and current year model test papers for students. This gives students a clear picture of the question pattern. We provides all MCQ questions, important questions along with answers. Start your exam preparation with us to score high confidently.
How to get maximum marks in class 11 English Exams?
Class 11 English NCERT Solutions are modified for academic session 2023-24 exams. These solutions are an important part of a student's preparation strategy to excel in their Class 11 English exams and develop strong language and communication skills. The main concept of Class 11 English learning is to develop comprehensive language and communication skills. In Class 11 English, students typically focus on advanced reading, writing, and critical thinking abilities. Here are the key concepts and areas of emphasis in Class 11 English learning.
Step 1: Literary Analysis, Writing Skills, Grammar and Vocabulary.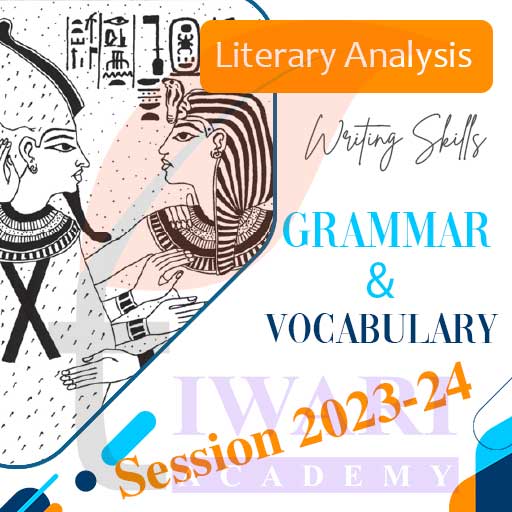 Class 11 English often involves the study of literature, including novels, plays, and poetry. Students learn to analyze and interpret literary works, understanding themes, characters, literary devices, and the author's intentions. Students work on enhancing their writing skills, with a focus on different types of writing, such as essays, articles, formal and informal letters, reports, and creative pieces. They learn how to structure their writing effectively, develop arguments, and express their ideas coherently. Advanced grammar concepts are covered to refine language usage. Students learn complex grammatical structures, tense usage, voice changes, and punctuation rules. Vocabulary enrichment is also emphasized to help students communicate more effectively.
Step 2: Reading Comprehension, Critical Thinking and Communication Skills.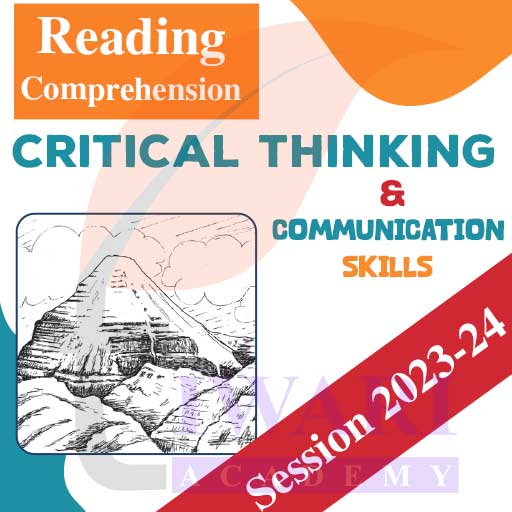 Students practice reading and understanding complex texts, including literary works and informational materials. They work on extracting main ideas, identifying supporting details, making inferences, and comprehending text critically. Class 11 English Solutions encourages critical thinking and analysis. Students are encouraged to question, evaluate, and critique the content they encounter. This skill is essential for developing a deeper understanding of literature and making well-informed arguments in their writing. English classes emphasize effective oral communication. Students may engage in activities like debates, discussions, and presentations to improve their public speaking and interpersonal communication abilities.
Step 3: Literary Elements, Cultural Awareness, Research and Documentation.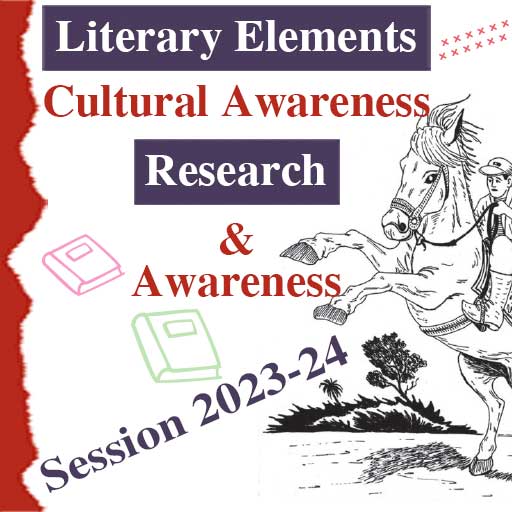 Students learn about various literary elements such as figurative language, symbolism, allegory, and narrative techniques. Understanding these elements enhances their appreciation of literature. Through the study of literature and texts, students gain insights into different cultures, societies, and historical contexts. This promotes cultural awareness and empathy. Students may be introduced to research methods, citation styles (like MLA or APA), and the importance of proper documentation and referencing in academic writing. Creative writing is often a part of the curriculum, allowing students to express themselves artistically and experiment with different writing styles.
Step 4: Exam Preparation through Class 11 English NCERT Books.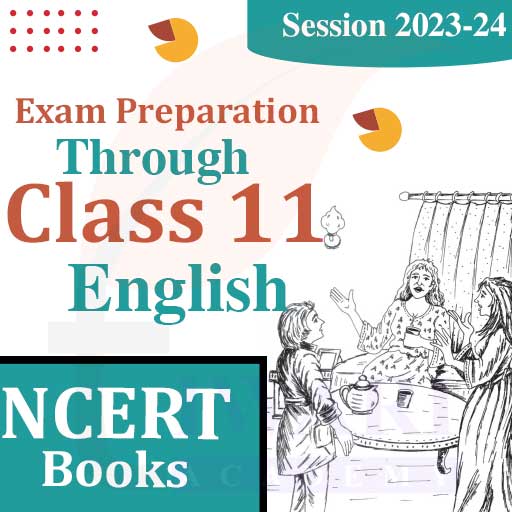 Class 11 English Solutions also prepares students for board exams or other standardized tests. This includes practicing with sample papers and understanding the exam format and marking schemes. Overall, the main concept of Class 11 English learning is to equip students with the language skills and critical thinking abilities necessary for academic success, effective communication, and a deeper appreciation of literature and language. It lays the foundation for further academic and professional pursuits. Tiwari Academy offers comprehensive and detailed NCERT Solutions for Class 11 English, covering all the chapters and exercises found in the NCERT textbook. These solutions are designed to help students understand and master the content.
Step 5: Visit to Tiwari Academy for Class 11 English Solutions.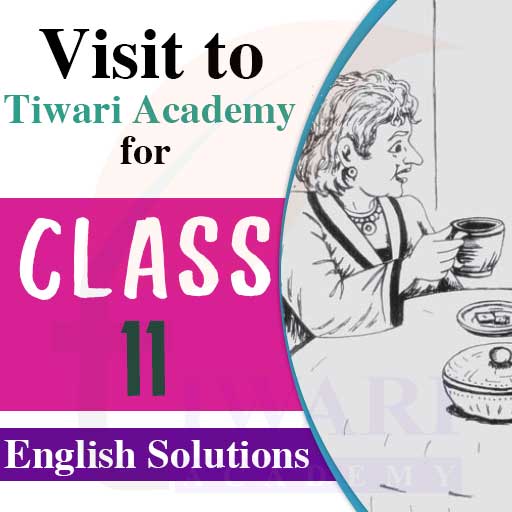 Tiwari Academy is a popular online platform that provides NCERT Solutions for various subjects, including Class 11 English. While it may be considered a valuable resource for some students, whether it is the best option depends on individual preferences and needs. Here are some reasons why Tiwari Academy is often regarded positively. Many students appreciate that Tiwari Academy provides these solutions for free. It can be a cost-effective option for those looking for additional study materials without having to purchase expensive books or resources. The solutions on Tiwari Academy are typically organized in a structured format, making it easy for students to navigate and find answers to specific questions or exercises.
How to get the best NCERT Solutions for Class 11 English?
While there are many websites that offer online solutions for NCERT Class 11 English, Tiwari Academy solutions are a class apart. The solution is usually prepared by a group of professional teachers who have been in CBSE class 11 English field for many years. Not only will the answers be accurate, but they will also be written in a way that will definitely help students learn more easily. Students can get these solutions from our website free of cost and use them while preparing for the exam. It also includes the important question answers and MCQ with suitable answers.
How many chapters are there in Class 11 English NCERT Solutions?
English Class 11 NCERT has two books in NCERT. One is Hornbill having two sections which are Literature and Poetry. The other one is Snapshots containing 6 chapters. There are 6 chapters in the literary or prose section of Hornbill and five chapters in the poem. Solutions for all these chapters are available in Tiwari Academy website and app. Study material and MCQ can be used from website and app for free. The solutions will help not only to gain deep understanding but also to understand the exam pattern.
What are the benefits of studying English though Hornbill in Class 11?
Hornbill is the main English textbook for class 11 according to NCERT. It helps to improve the English language in class 11 students. The textbook is a well-planned book that is suitable for teaching and encouraging reading for students who have just completed 10th grade. It's not too difficult and not too simple for the reader. The language and descriptions used here are easy to understand. The book includes selected texts from Indian and foreign authors. The book contains both prose and poetry and has a total of 11 chapters.
Last Edited: October 1, 2023