NCERT Solutions for Class 10 Science
| | |
| --- | --- |
| Class: 10 | Science |
| Number of Chapters: | 13 (Thirteen) |
| Content: | Intext and Exercise Solutions |
| Content Type: | Text, PDF, Images and Videos |
| Academic Session: | Year 2023-24 |
| Medium: | English and Hindi Medium |
Class 10 Science NCERT solutions align with the CBSE board exam pattern and help students prepare effectively for their science exams. Some solutions may include interactive elements like activities and experiments that engage students in hands-on learning. These are aligned with the Class 10 Science syllabus, ensuring that students cover the required topics and concepts. Additional notes or explanations may be provided for teachers and parents to assist in explaining concepts to students. Many educational resources on Tiwari Academy are often available for free compared to traditional textbooks or coaching classes. This affordability can be advantageous for students and parents.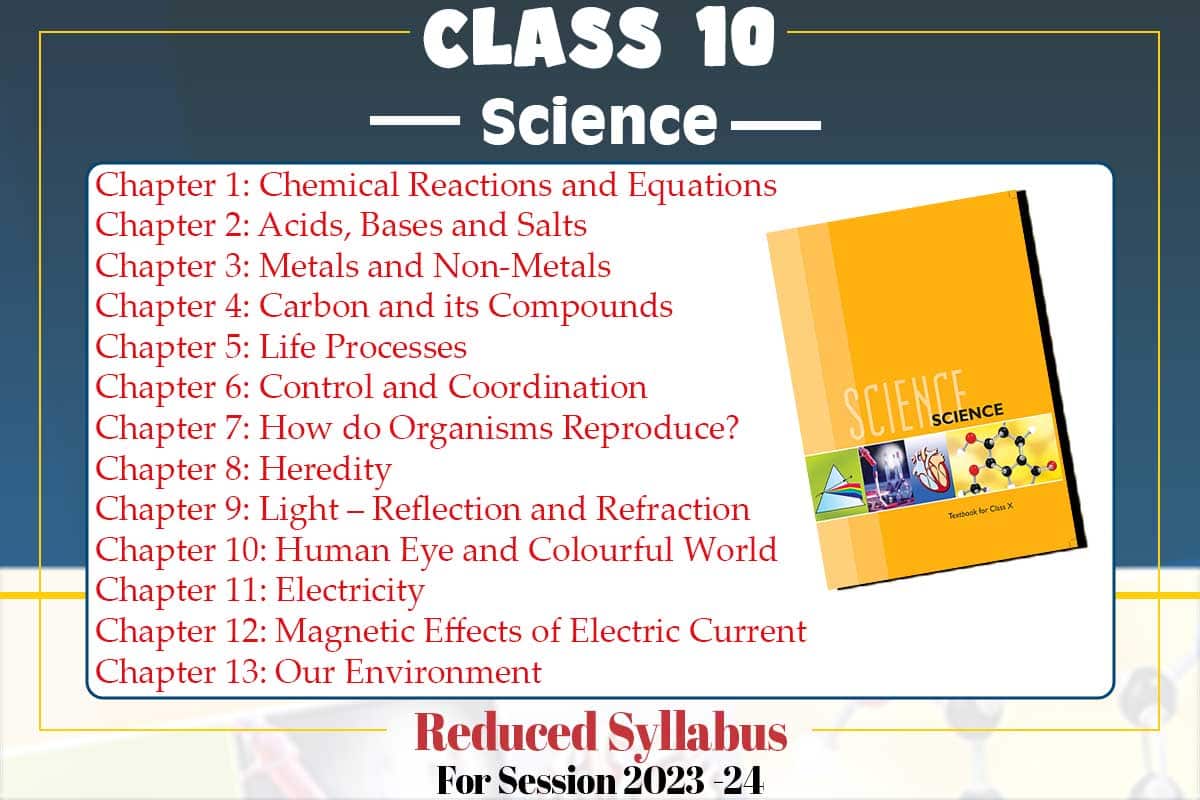 So, the students of UP Board also get the UP Board Solutions for Class 10 Science in Hindi Medium or English Medium. All the NCERT Solutions Offline Apps are fully updated for the current academic session. Apart from CBSE and UP Board Students, NCERT Solution is free for Bihar board, Gujrat Board, Uttarakhand Board, MP Board (Madhya Pradesh Board, Jammu and Kashmir Board of School Education (jkbose), whosoever are following NCERT Textbooks. Especially for UP board (High School) students, Class X solutions are prepared in Hindi Medium. If the Student of any board whether CBSE or UP Board or any other board, facing any problem to get 10th Science Solutions in Hindi or English Medium, please contact us for help without any charge.
CBSE NCERT Solutions for Class 10 Science
Key features of Class 10 Science NCERT solutions includes a wide range of scientific topics including physics, chemistry, biology, and environmental science. These topics include concepts such as force, energy, chemical reactions, reproduction, genetics, and more. Solutions provide clear and simple explanations that make complex scientific concepts easier to understand for 10th-grade students. No charge, no login or password, no promotion calls from Tiwari Academy, only peaceful study of science of standard 10. All the solutions are updated for new academic session. Students of UP Board, MP Board, Gujrat Board and all other boards can use these solutions because they are following latest NCERT Textbooks for X.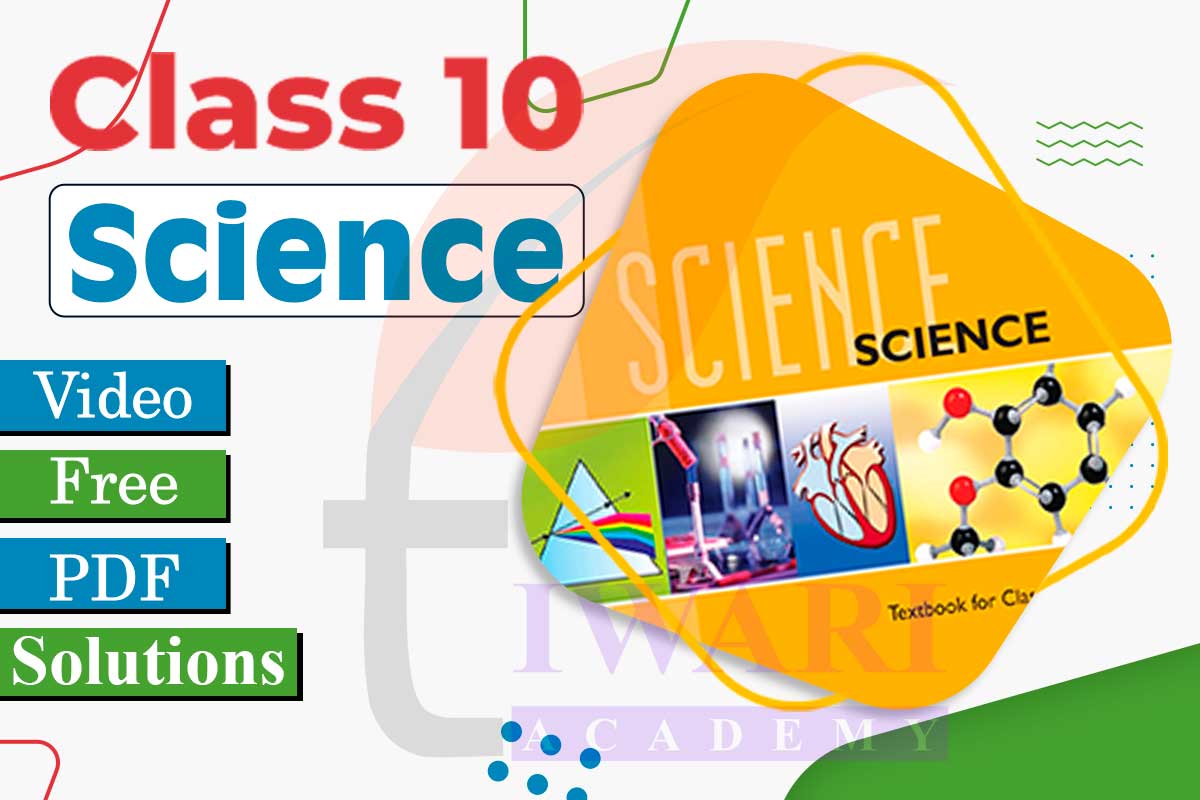 Class 10 Science Notes for Session 2023-24
Class 10 Science MCQ Tests for Session 2023-24
Feedback & Suggestions
NCERT of all chapters (Physics, Chemistry and Biology) are given in the section of solution. Important derivations, numerical problems, practice test and assignments will also have uploaded time to time. Class 10 Science Solutions often incorporate diagrams, illustrations, and images to visually explain concepts and enhance understanding. For problems and questions, solutions offer step-by-step explanations, guiding students through the process of solving and understanding. Through holiday homework page you can upload you summer holiday, if need help, we will provide the solutions and suggestions according to requirements. Offline Solutions Apps works without Internet.
How to Perform Better in Class 10 Science Exams?
If you are preparing to compete with the toppers of the class to achieve more than 90% in Science or if you want to pursue your study with the science stream, you must focus upon these three sections of science Physics, Chemistry, and biology. People with the target 100% or A+ achieve, the score with sheer will perseverance and that is what you need to achieve first. Tiwari Academy's online platform allows students to access study materials at any time and from anywhere with an internet connection. This flexibility can accommodate different learning schedules and preferences. Any student with the average IQ and dedication will be able to achieve 90% but people who want to surpass the 90% threshold and go beyond to achieve 100% in science need to keep in mind that there is not shortcut to the success.
Step 1: Prepare the chapter from NCERT, figuring out the main terms.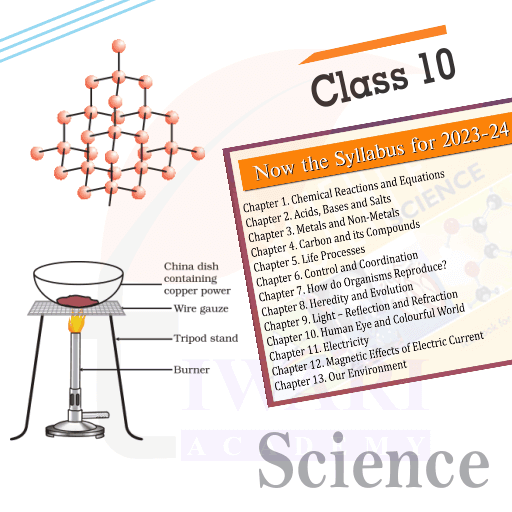 There are lot of students who think about achieving 100% in Class 10 Science. If you are reading this article, you either have figured out the answer yourself or made your mind to find out how does it feel to stand out of the crowd among the winner. Tiwari Academy's solutions can serve as valuable revision tools for students preparing for exams. They can quickly review key concepts and practice solving problems to strengthen their knowledge. Achieving 100% in 10th Science mean that you reached pinnacle of knowledge of your standard and there is no question that you cannot answer. It like mastery the skills and being the best. If you want that, this article is for you. You have to complete the syllabus even before any other average students have started.
Step 2: Plan and Study according to Time Table.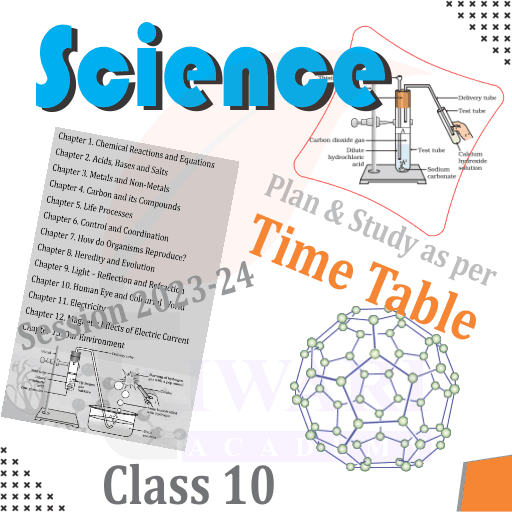 Practice in Science keeping tabs on the progress and time that you're investing. However, this doesn't mean that you feel overburdened by the Science studies. The most crucial part is that you have to love your NCERT books and rather than considering them burden. Students can often benefit from the feedback and reviews of other users who have used Tiwari Academy's resources for Class 10 Science. This can help in assessing the quality and effectiveness of the materials. For some of the notes from NCERT you can refer to Tiwari Academy website. Which can provide the explanation videos, summary and helping question even in MCQ. That can save your time arranging the materials. Reading chapter is first step towards the preparation. Plan your Study to complete the syllabus.
Step 3: Prepare the list of Formulae, Diagrams and Experiments.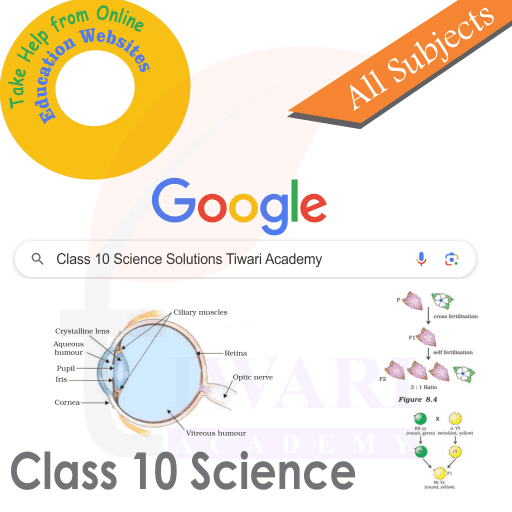 Science is a subject that challenges your understanding of theories, formulas and critical thinking most of the time. It is important to have the confidence along with the solution finding attitude. The solutions provided by Tiwari Academy are designed to simplify complex scientific concepts, making them easier for students to grasp. This can help improve overall comprehension of the subject. You should have all the list of the formulae, experiments, diagrams, and derivations handy all the time. So, that you can use it most of the time to explain the answers. Using more often will make sure you remember the methods. Most of the students thinks buying expensive books and subscription to assure them higher grades but most of the question in exams comes from the NCERT.
Step 4: Take help from Class 10 Science NCERT Solutions.
Stick to NCERT Solutions and experiments so you don't get lost in the marketing of new materials that can confuse you. In addition to solutions, Tiwari Academy often provides practice questions and exercises related to each topic in the Class 10 Science curriculum. This extra practice can help students reinforce their learning and improve their problem-solving skills. More than half of the questions in physics asked as direct questions based as formulae and theorems. So, make sure you have firm understanding if it needs multiple times revisions then be it. Chemistry part of your NCERT book is one of the less time consuming and high scoring part. In depth knowledge of activities and experiments can assurance of efficient scores. For these understanding the table, charts, and other correct names are important.
Step 5: Keep distance from distractions during the study.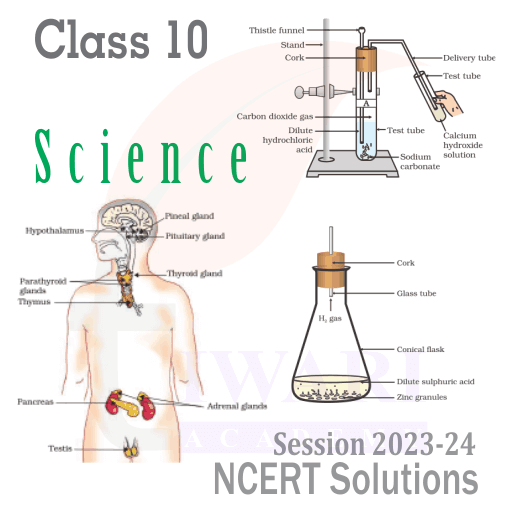 Eradication of distraction is one of the crucial step to involve yourself in the deep study. For, Scoring the 100% in science means you cannot afford to have any distraction because that will cost you your time which you could invest in the practicing the difficult terminologies. The effectiveness of any educational resource can vary depending on individual learning styles and needs, so it's important for students to explore different resources and choose the ones that best suit their preferences and goals. Biology is part of the science that contains long explanation and terminologies, diagrams. Keeping them in mind is crucial so practice by writing them down as many times as it requires until perfection. Revise everything that you have the done on a particular day whether it is just one topic that you have completed perfectly.
Many solutions include real-life examples and applications of scientific principles, helping students relate concepts to their everyday experiences. Solutions include practice questions and exercises that allow students to apply their understanding and practice problem-solving skills.
How to score 100 percent marks in exams of Class 10 Science?
Most of the questions asked in CBSE board exams are from NCERT only. Students are advised to read thoroughly each chapter of NCERT Textbook and try to make a quick note for revision. During the study of chapters, the activity related to topics must be done carefully. Now a days activity based questions are also asked in board exams. Once completed the NCERT book, student must revision the entire class 10 science through NCERT Exemplar book. It will enhance your confidence and help to identify the weak area science syllabus. Following this process, one can score easily 95% to 100% marks in 10th Science board exams.
Which is the most difficult chapter in Class 10 Science final exams?
There are total 13 chapters in Class 10 Science NCERT Textbook. Most of the chapters are easy to understand and help to score well in exams. Out of these chapters, chapter 11 Electricity is considered as the most difficult chapter of the book which is in second term syllabus. There are two reasons for being difficult. First, the chapter is little bit lengthy having too many formulae and concepts of electricity and secondly there are many numerical in the chapter increase the level of difficulty. If a student spend a bit of time regularly on this chapter, the chapter automatically become easy to understand.
Which is the best book for the preparation of Class 10 Science 1st and 2nd term exams?
If you check the question papers of CBSE board exams or CBSE Sample papers, the questions are directly or indirectly asked from NCERT Textbook only. To get a perfect preparation of 10th Science exams, NCERT Book provides the best study material for the students. If someone need more to practice as well as self-evaluation, please refer Exemplar book published by NCERT.
How to download Class 10 Science NCERT book and solutions for CBSE Session 2023-24?
The updated format of 10th Science Solutions for academic session 2023-24 are given on Tiwari Academy website free to use. All the solutions of numerical and answers of questions are done by the expert teachers. Class 10th Science Solutions are made in such a way it can be understood by all categories of students. The answers of grade 10 NCERT Textbook intext questions are also given along with the exercises solutions.
Last Edited: September 18, 2023