Study Material and Books for KG Hindi Subject updated for academic session 2023-24 based on latest syllabus CBSE and State board students. KG Hindi subject sample books and sections are followed by MCQs and quizzes that will help kids to understand their progress. The Hindi study material for KG is such that it engages and motivates kids to study further with interest. We provide simple and straightforward layouts of grade KG Hindi which makes suitable study for kid's Hindi learning.
How to Learn Hindi in Class KG LKG UKG?
The main Hindi book for KG class is reading Hindi alphabets. While the recent fluctuations and anticipated changes made the education system widely available. Parents across the nation want to be on the supportive side of online education. Preparing their loved ones for more technologically advanced education while keeping the root strong. Kindergarten CBSE NCERT Curriculum for the children introduces and makes them prepare for multilingual programs. Hindi language is widely used for effective communications in India. Parents realize that by teaching the Hindi language KG kids they can diverse the method to polish the understanding of other subjects too. There are some of the most effective ways that can contribute to LKG and UKG children developing the Hindi language online.
Step 1: Encourage KG students to learn Hindi as for Communication.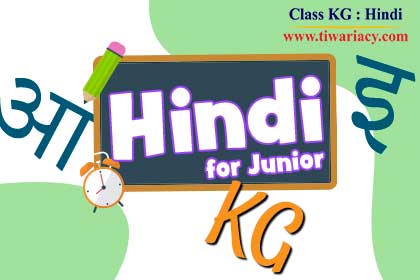 Hindi is the National and mother language in some states in India. Diverse cultural exposure and different mother tongues make it difficult for the students to learn Hindi as an academic subject. We realize the importance of foundation, strong numeracy and literacy should be strong. Good thing is that the Hindi literature is full of Ethical, moral stories, folk tales. Reading and telling stories is one of the best practices to encourage the interest in learning any sort of literature. After completion of a Folk tale, start a discussion about it so you can evaluate what they learned. Encourage your child to learn Hindi in KG standard by heart.
Step 2: Download Free Worksheets and Hindi Books for KG Students.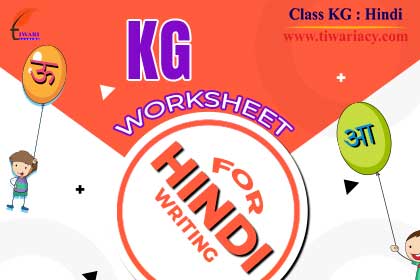 Online learning, became one of the most preferable options of studying with comfort, even when the teachers are not around. We acknowledge the fact too that kindergarten students are not prone to learning and reading alone. The study says, kids learn new words quickly, efficiently during discussion. At Tiwari Academy, we carefully prepared the NCERT based Hindi language educational books for KG students, and workbooks too that can help enrich the knowledge precisely. Jr KG students are more attracted towards the patterns, colors and like to interact with pictures. These pictures can strengthen their grip over vocabulary. Correlate the words into the communication to make the Hindi, English words understanding better for them.
Step 3: Focus on Hindi Grammar during daily life activities.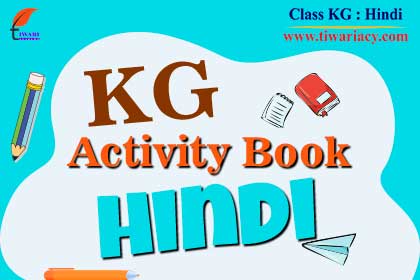 Jr Kindergarten students keenly observe the language you use. This is how they can tell you things like they see a dog, cats, and name different objects. Teaching Hindi grammar, helps a junior KG students to speak accurately, and become more Hindi language literate and fluent. This complex grammar word system in Hindi language concept can be taught creatively. However, sometimes teacher's lecture takes out the fun learning from it, making it more difficult where children from Senior Kindergarten resist the learning part. Online learning of the Hindi language from Tiwari Academy tailored the curriculum, so that all kindergarten students across the nation get equal opportunity.
Step 4: Get Free Practice Assignments for KG Hindi.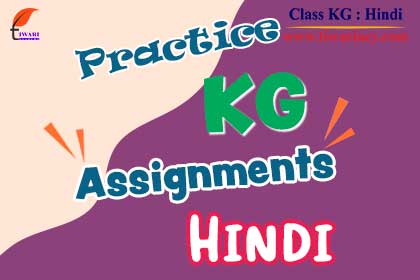 We often share our personal stories, interesting facts, incidents with and our friends and families. We can encourage kindergarten students to share the stories in the Hindi language. This will take them out of their comfort zone, and they will have no other option but to use the language. This will also make them confident to talk in public. Writing is a critical skill for Jr. KG and Sr. KG students to learn. Plan time to solve the worksheet and practice writing AKSHAR or Hindi alphabets. You can find these worksheets and assignments to practice at Tiwari Academy.
Step 5: Get Online free Books for KG Hindi in PDF.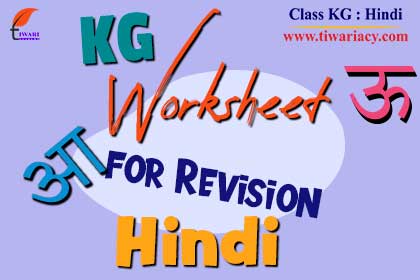 Being proactive to expose LKG and UKG students to more sophisticated words, complex syntax, and an assortment of public use for the language storytelling. Reading a story out loud can help polish the pronunciation of words, along with increasing their speed of reading. For this, you do not have to buy a stack of books. CBSE Curriculum based Hindi books for kindergarten students are available online on Tiwari Academy that contains pictures, puzzle, and even grammar. You can make them watch such storytelling videos that can help them academically. They're so much more that can help kindergarten students to study Hindi online and you read free.
NCERT Study Material Solutions for Class KG Hindi
Class KG Hindi Subject Study with Fun
For class KG Hindi subject, we provide worksheets on quizzes and games as well as other extracurricular activities that allow kids to explore these ideas in a more fun way. Your child will no longer have to learn in a tedious, tedious way because you can make learning fun for them by visiting our learning materials. We want everyone to have free access to resources, and we are open to all kinds of feedback. We value your time, so we aim to provide you with the best resources possible.
Practice Books for Class KG Hindi Subject
Tiwari Academy is proud to launch KG Hindi Textbooks based on NCERT model for class junior kids KG like students and now we are a renowned brand of PDF Textbooks for Hindi Subjects at this level of schooling. All our Textbooks are available for free online at Tiwari Academy as well as offline. We hereby complement the latest NCERT Book's Syllabus designed for KG – Kindergarten students for academic session 2023-24 CBSE and State board students. Feel free to contact us if someone is not getting the access of books for free download.
KG – Kindergarten Hindi Books free PDF
If you're searching KG Hindi books in PDF file format to study offline, you are at the right place. Tiwari Academy provides free pdf download of KG Hindi books. So you no longer need to spend money on books. You can easily access NCERT KG Hindi Book PDF with KG Hindi Practice book of letter writing. Tiwari Academy provides not only KG Hindi Course Book in PDF but the other books related to KG grades. It allows everyone to read and learn, regardless of their status login or logout.
KG Hindi Syllabus based Content Books
Kindergarten Hindi syllabus includes various basic books and topics like Hindi alphabet with pictures, identification of Hindi alphabets, Jumble words, Environmental activity based pictures, and General Awareness pictures based Hindi words. If you are looking for an easy and fun way for your kids to learn, and want to make your child's studies easy and simple, follow the guidelines given on Tiwari Academy website.
What are the main focus to study in Class KG Hindi?
The main topics to a child in KG class study Hindi is Hindi alphabets or Hindi Akshar Gyan. Here he will learn about the letter, vowels, and other words of Hindi subjects. As soon as he is able to identify all letters of Hindi alphabet, he can start the writing practice to make the words and improve the hand grips.
What are the KG Hindi Books for proper study?
Kindergarten program is a combination of teacher and play time where children learn the basics of all subjects through games, fun little activities and games. The KG Hindi books includes books of Hindi alphabets, picture books and Hindi writing books.
What is the KG class Hindi Syllabus?
There is no specific syllabus for Class KG Hindi subject in all the play schools. The syllabus is just defined by schools only which is format instruction and to make the child happy and enjoyable.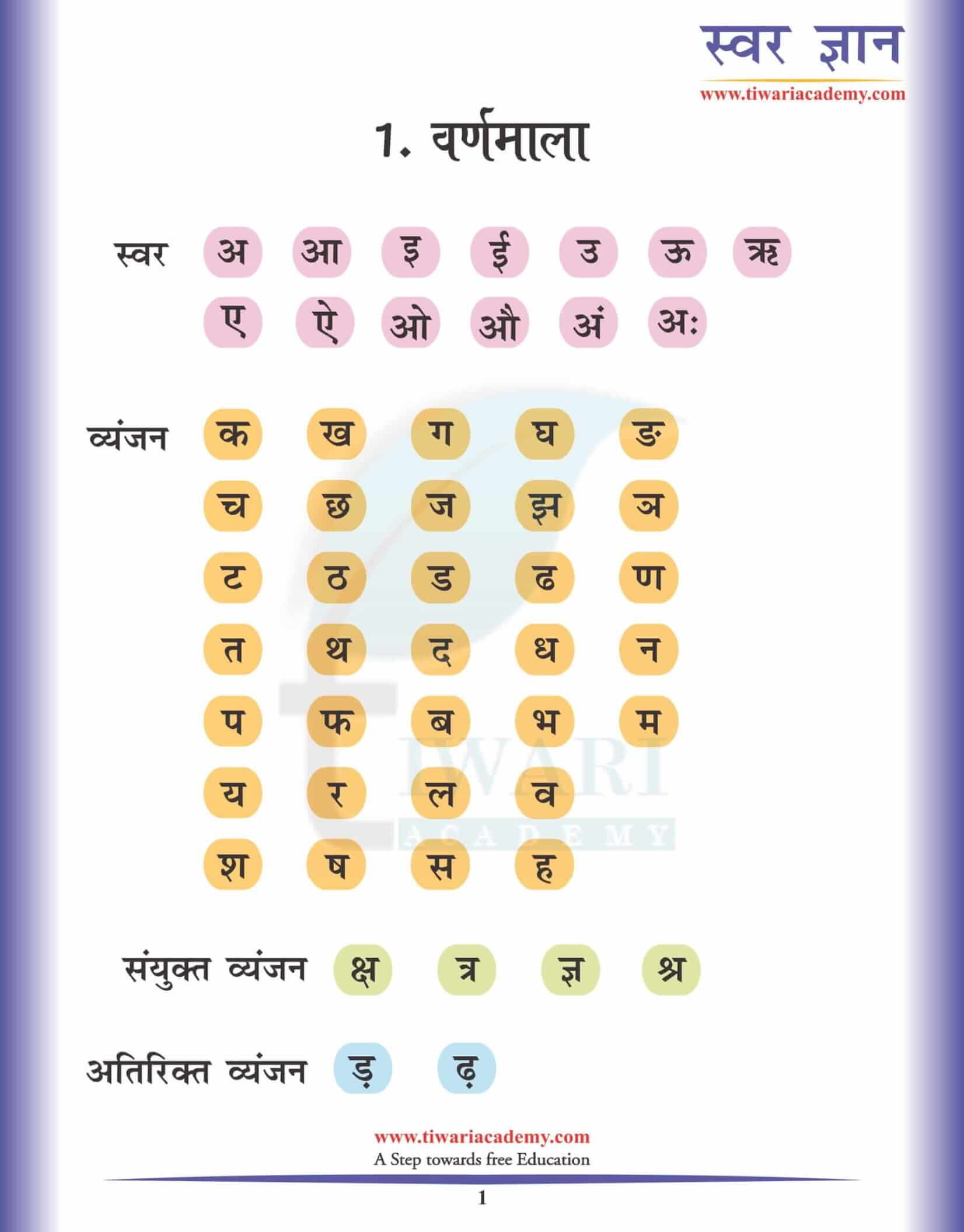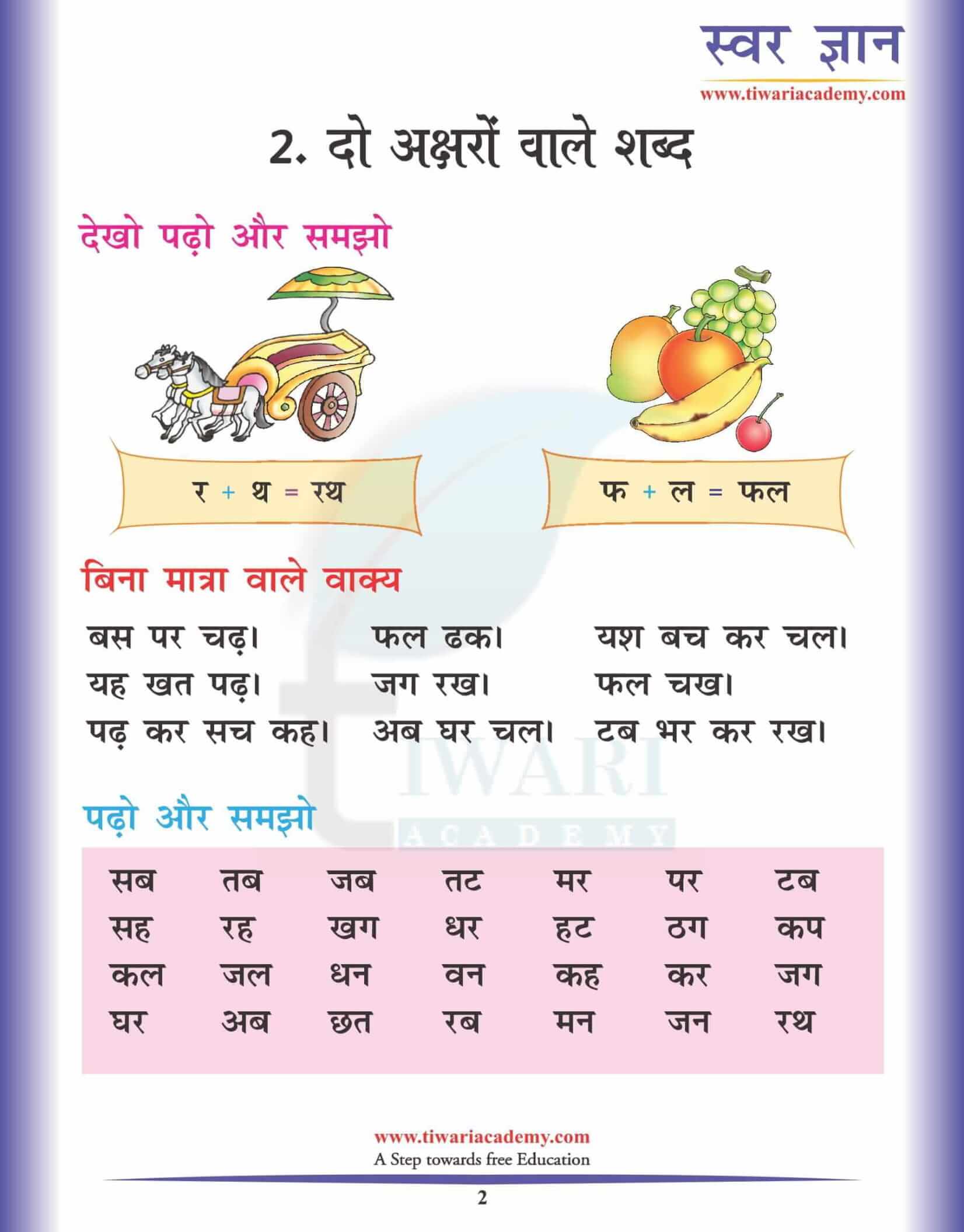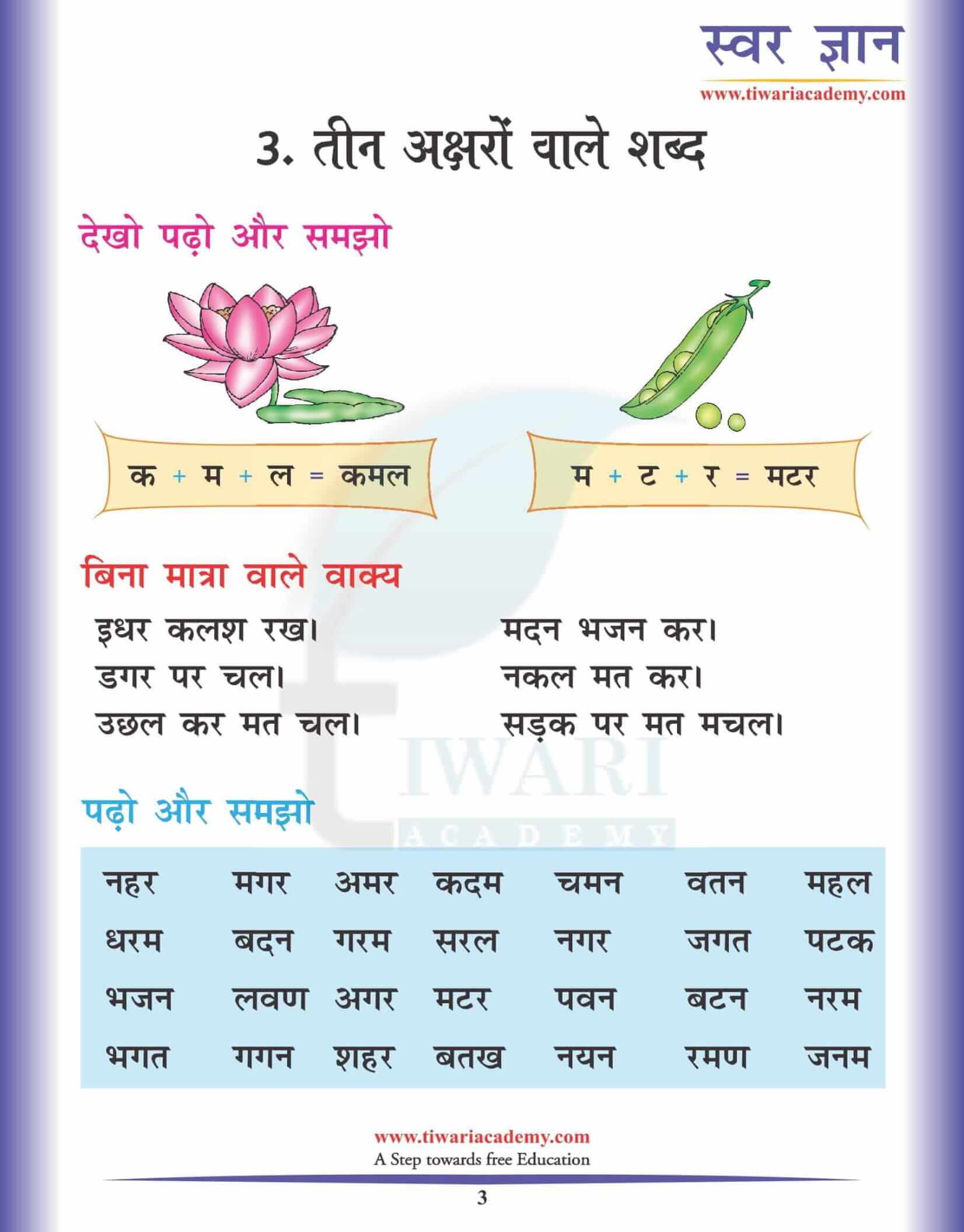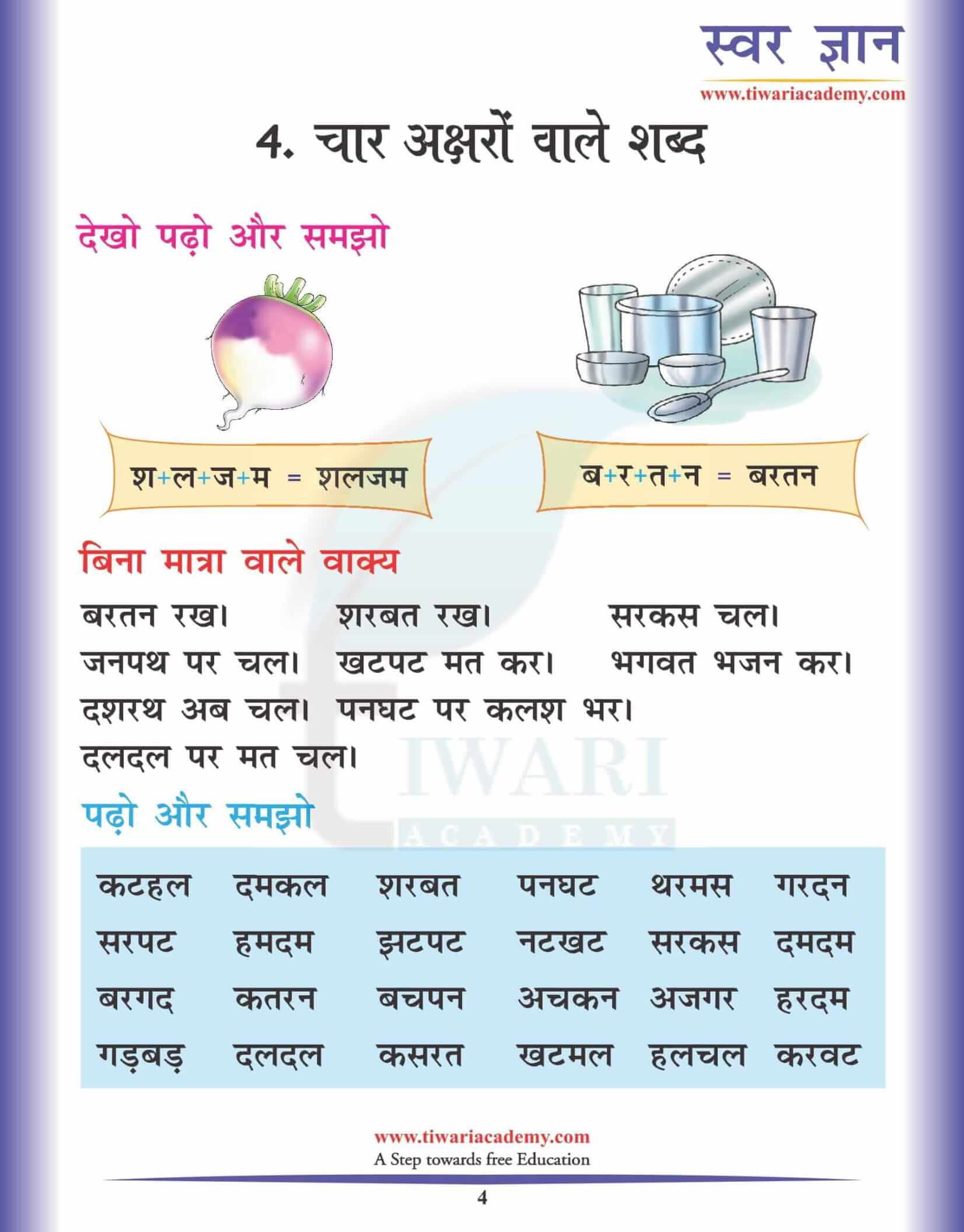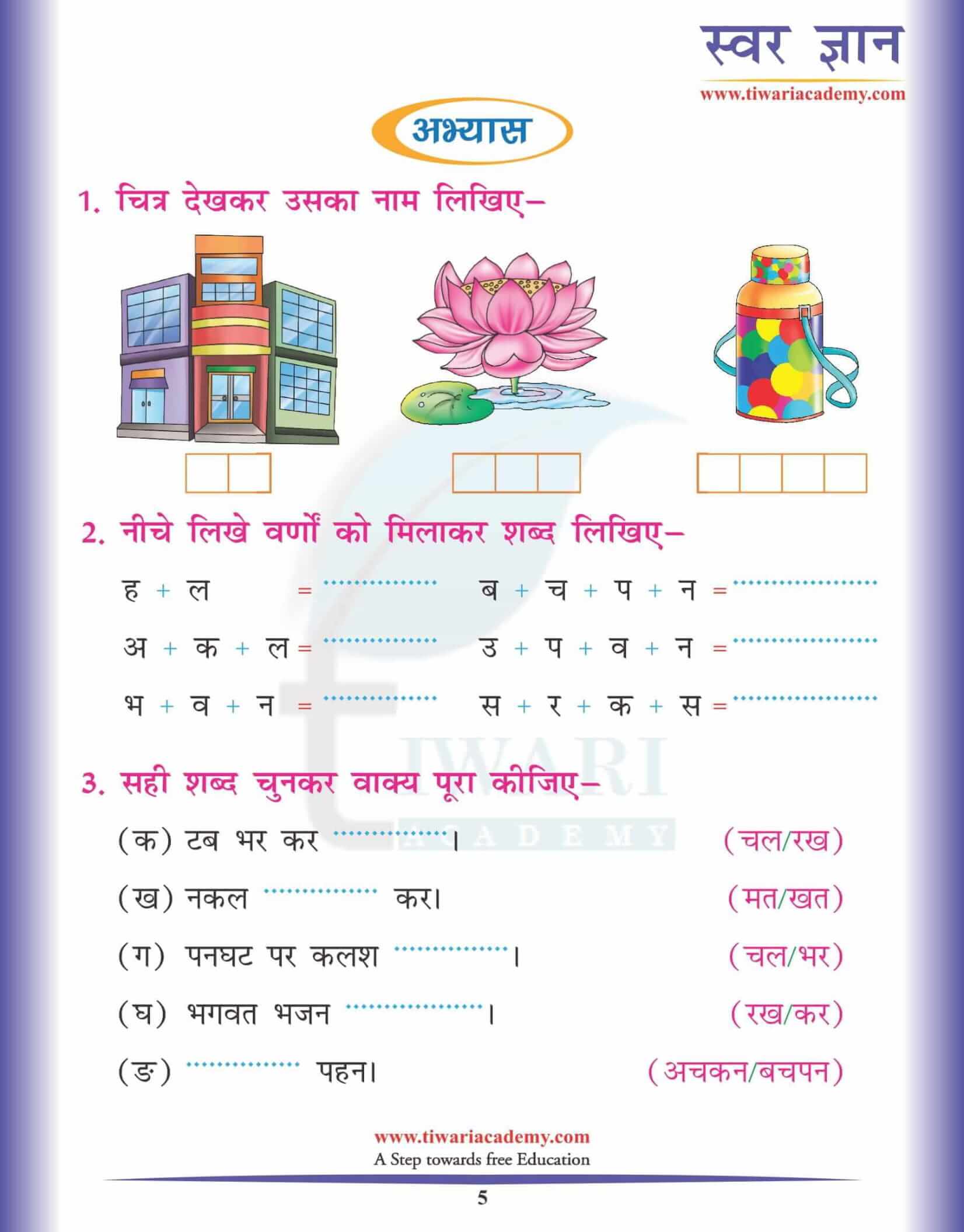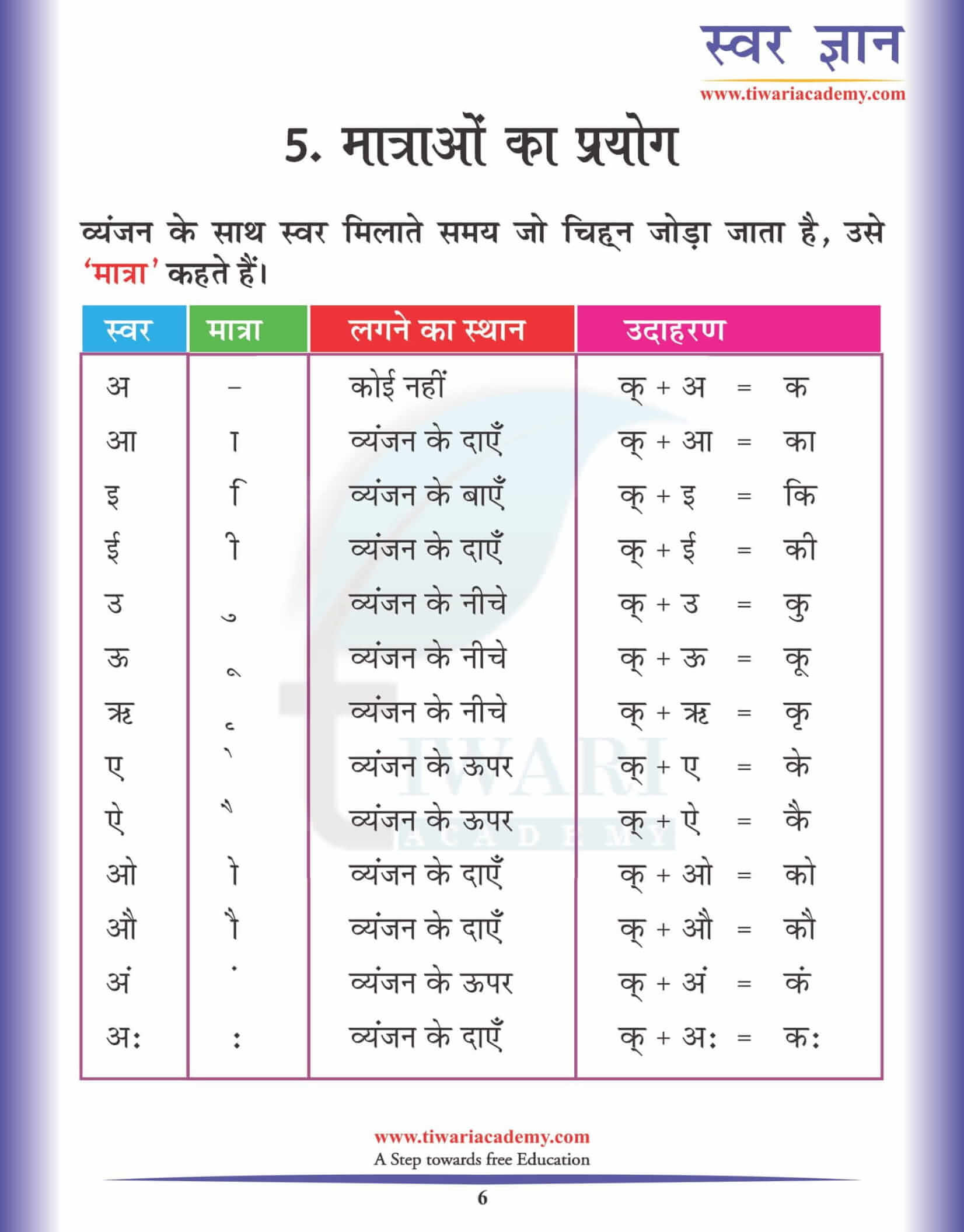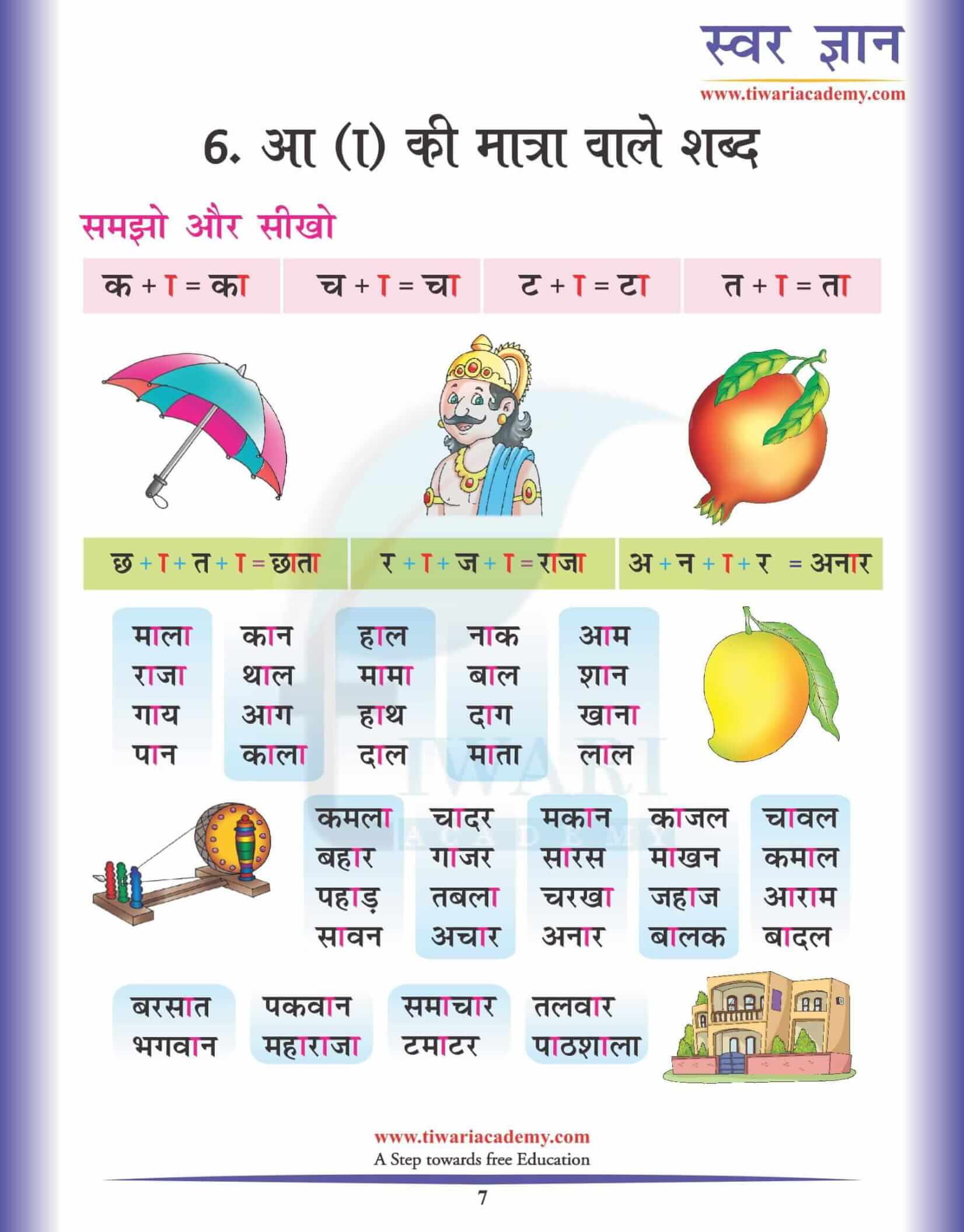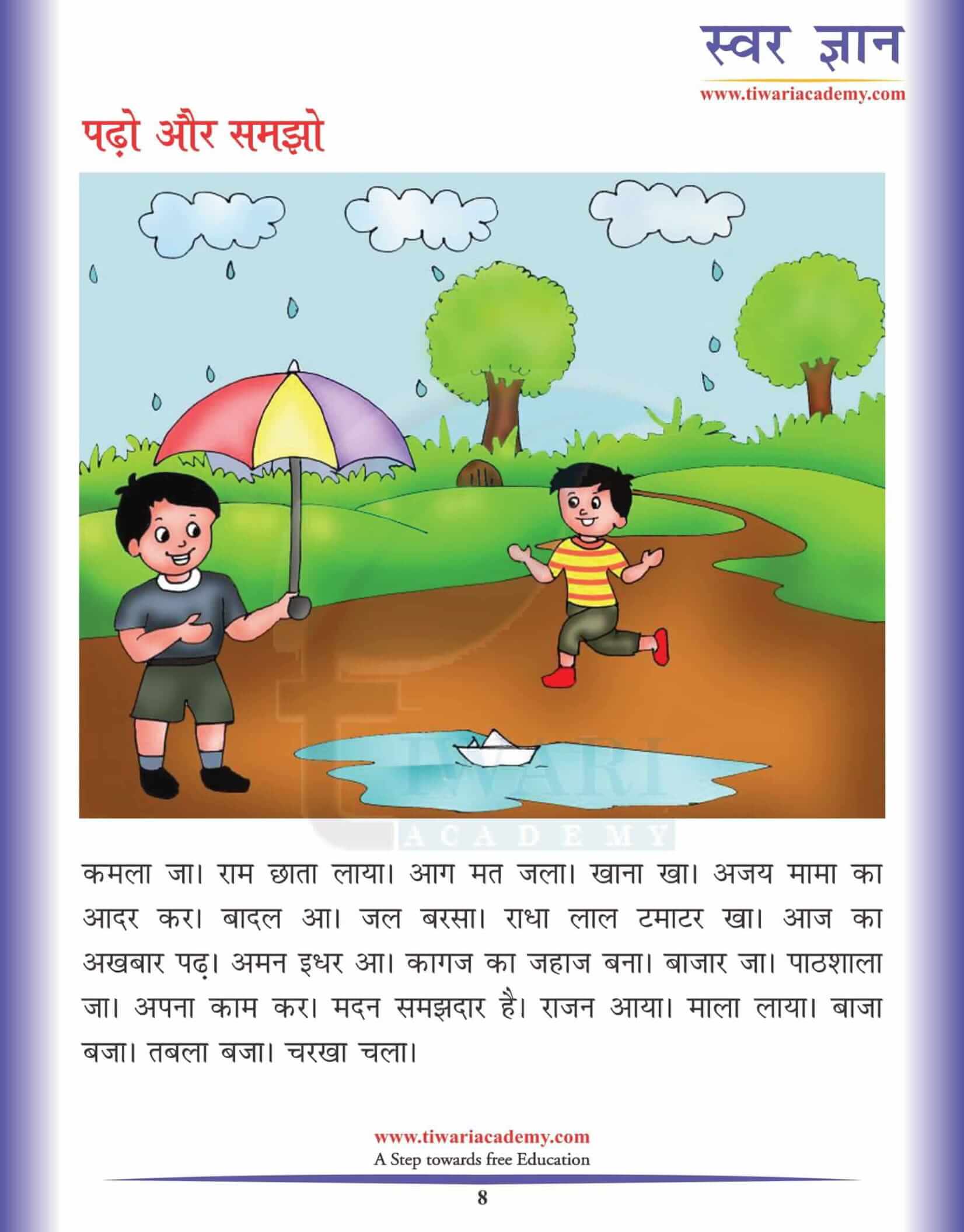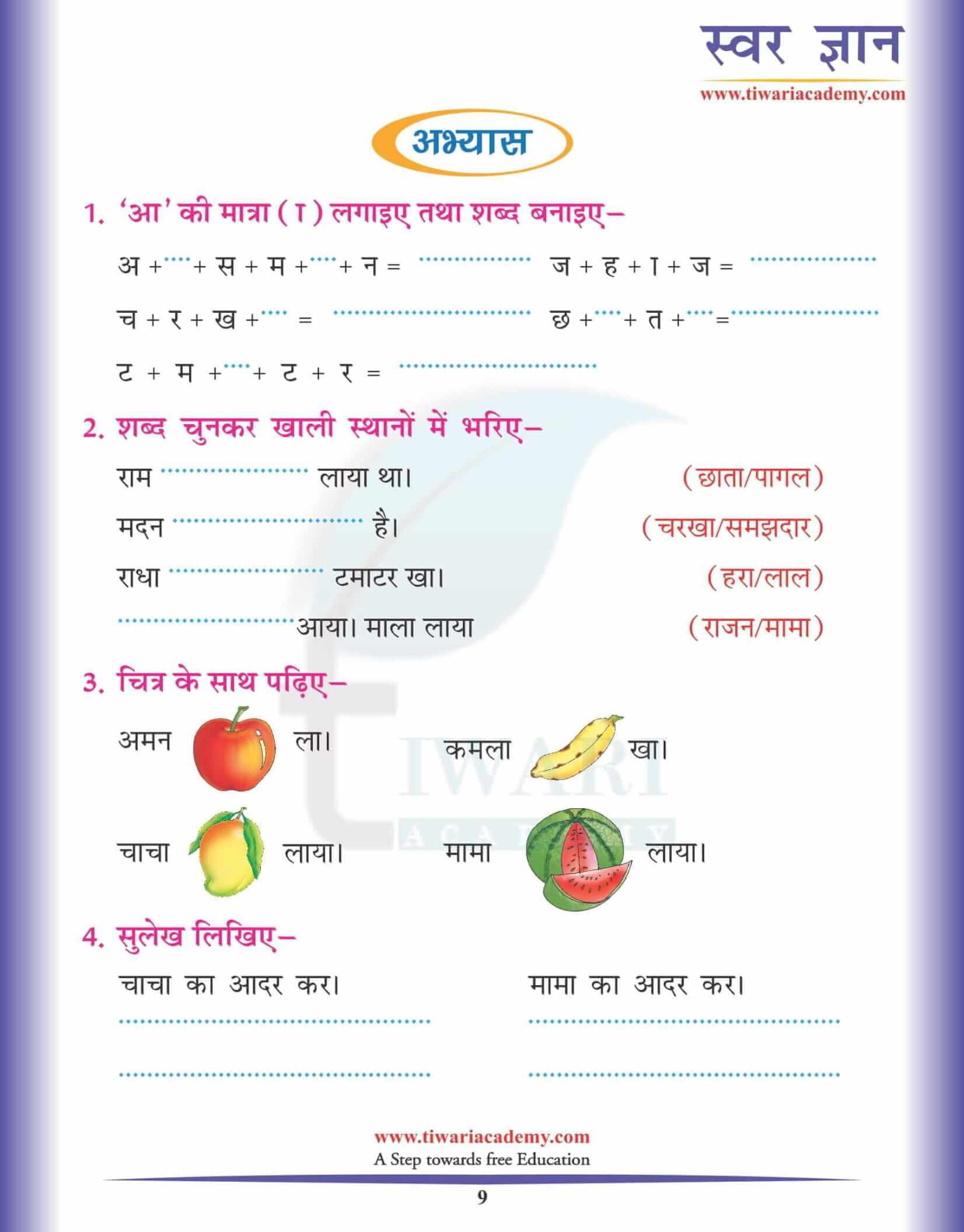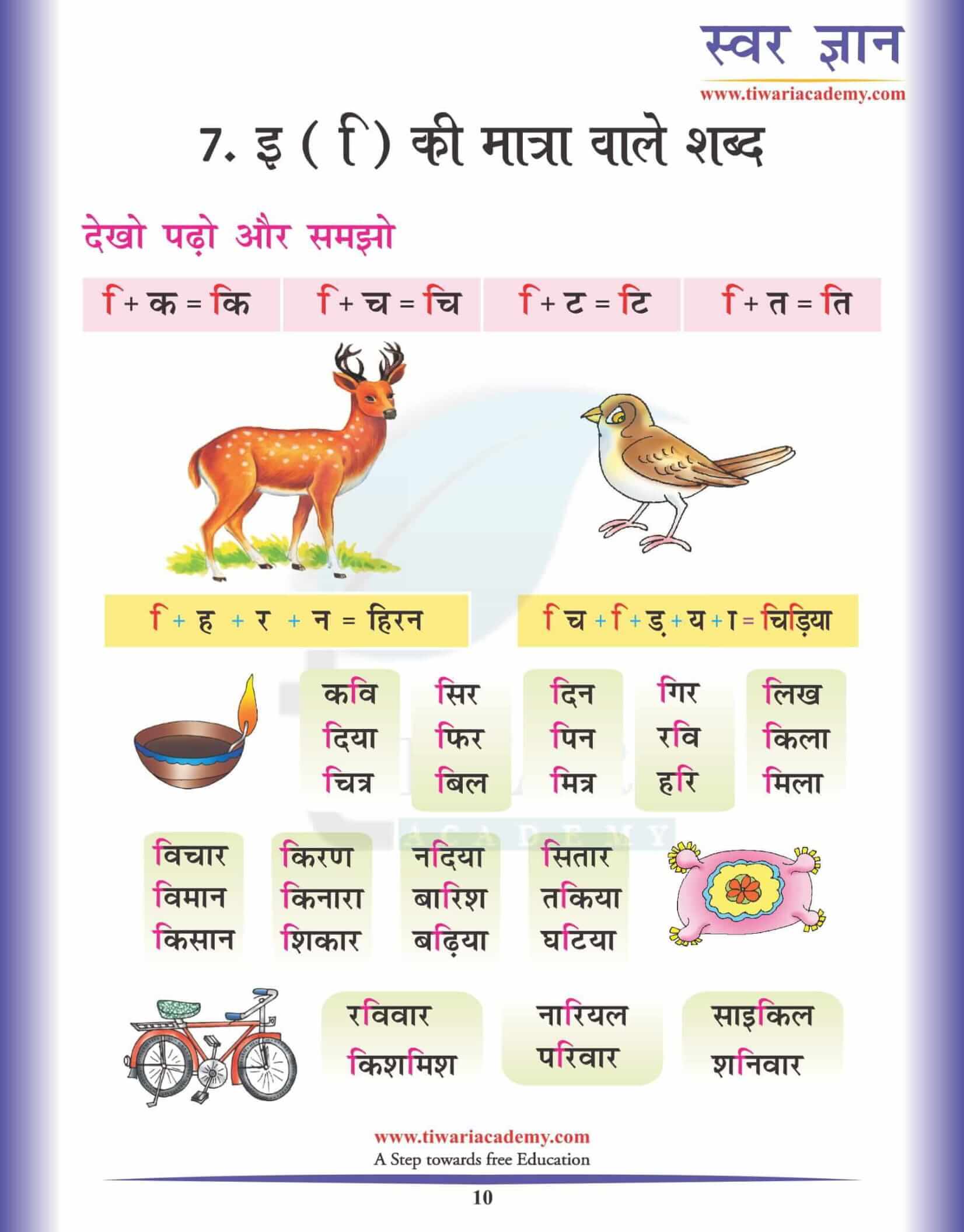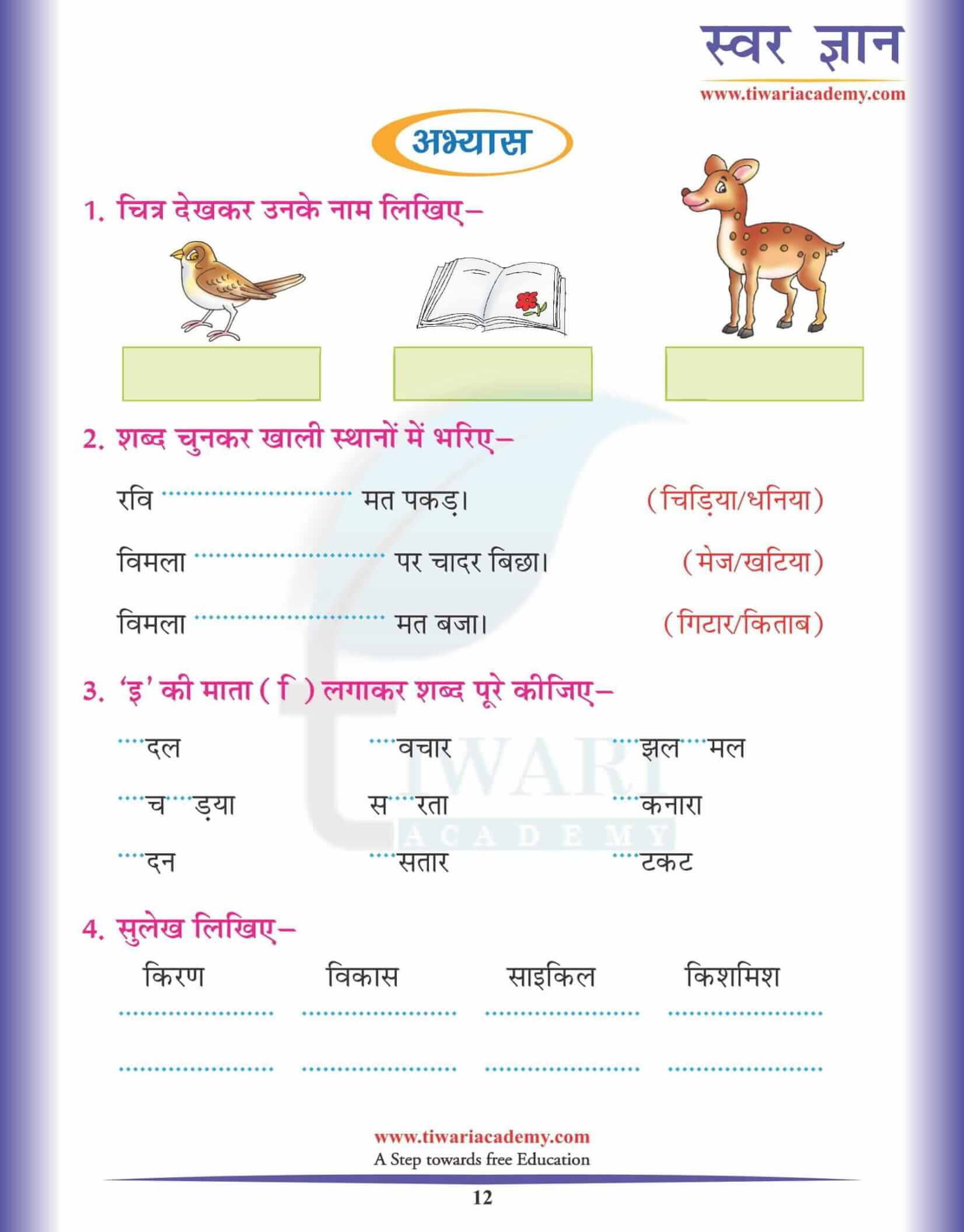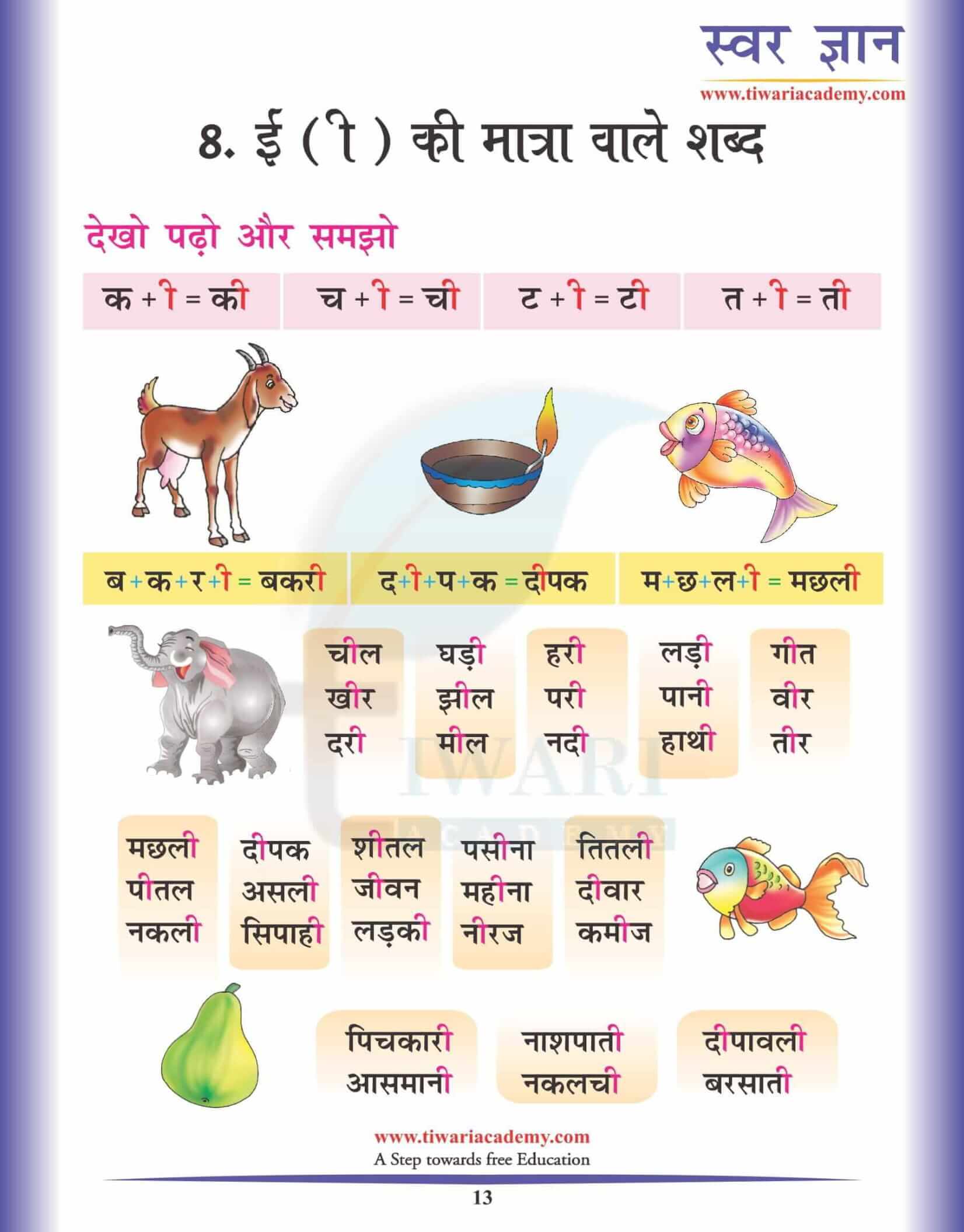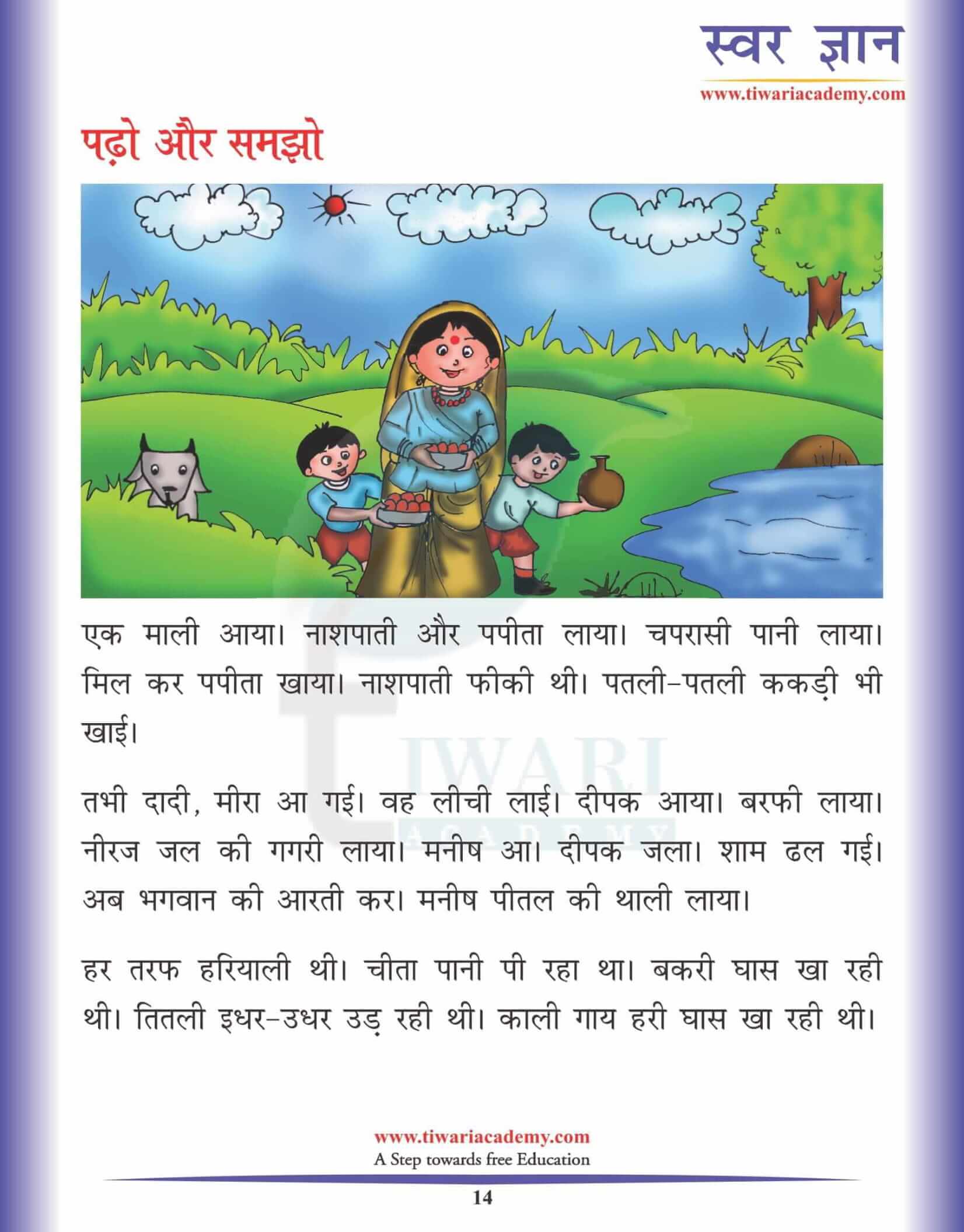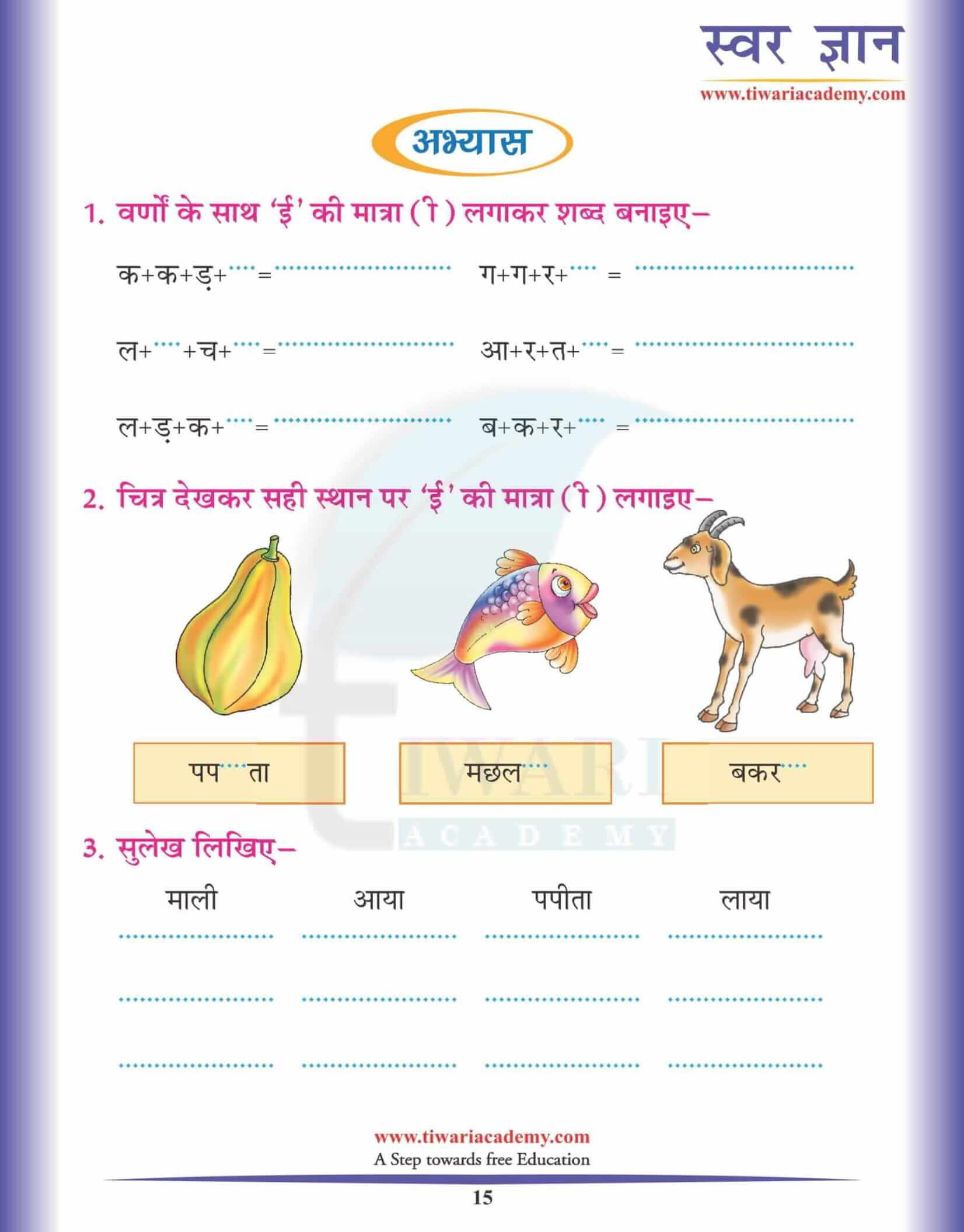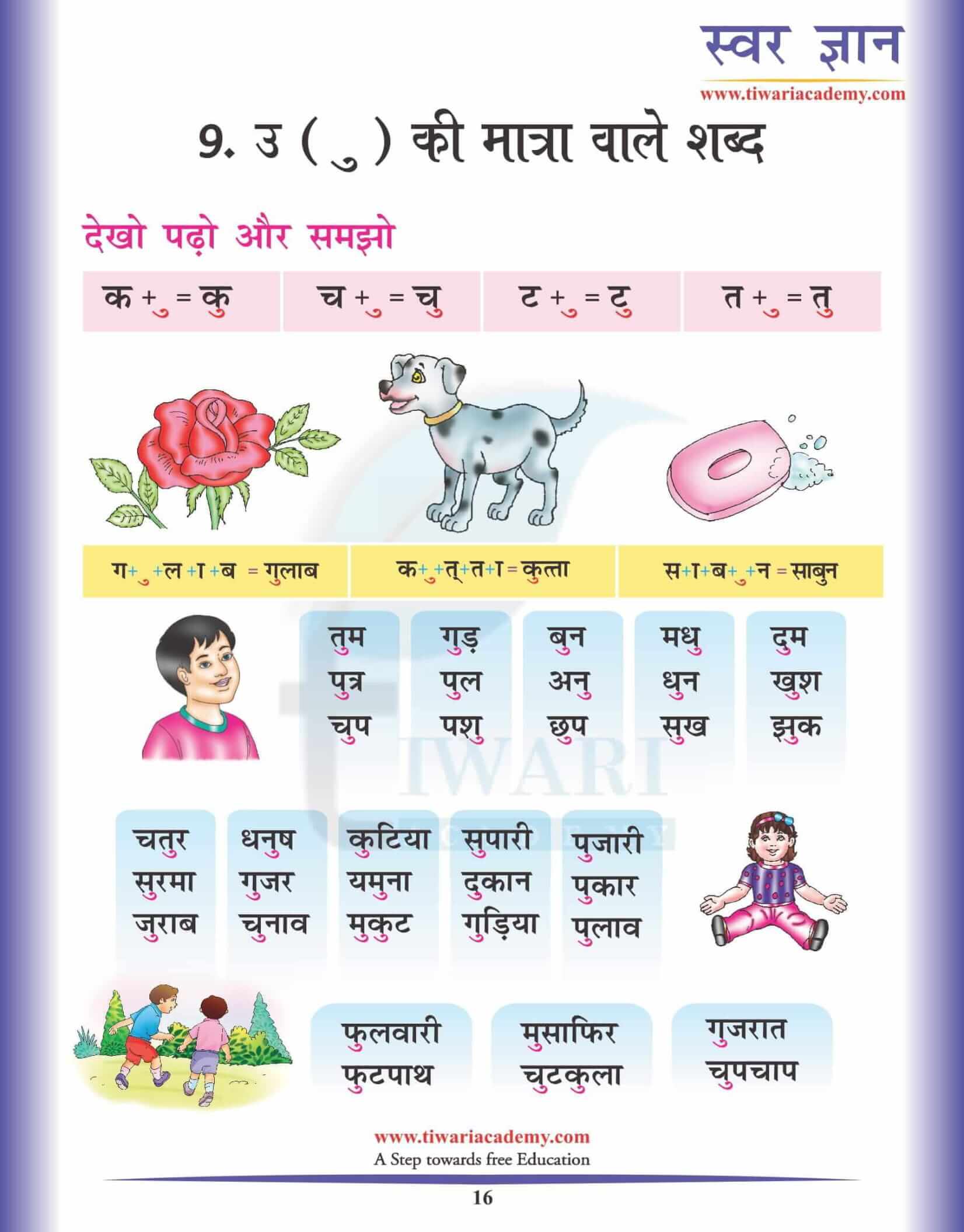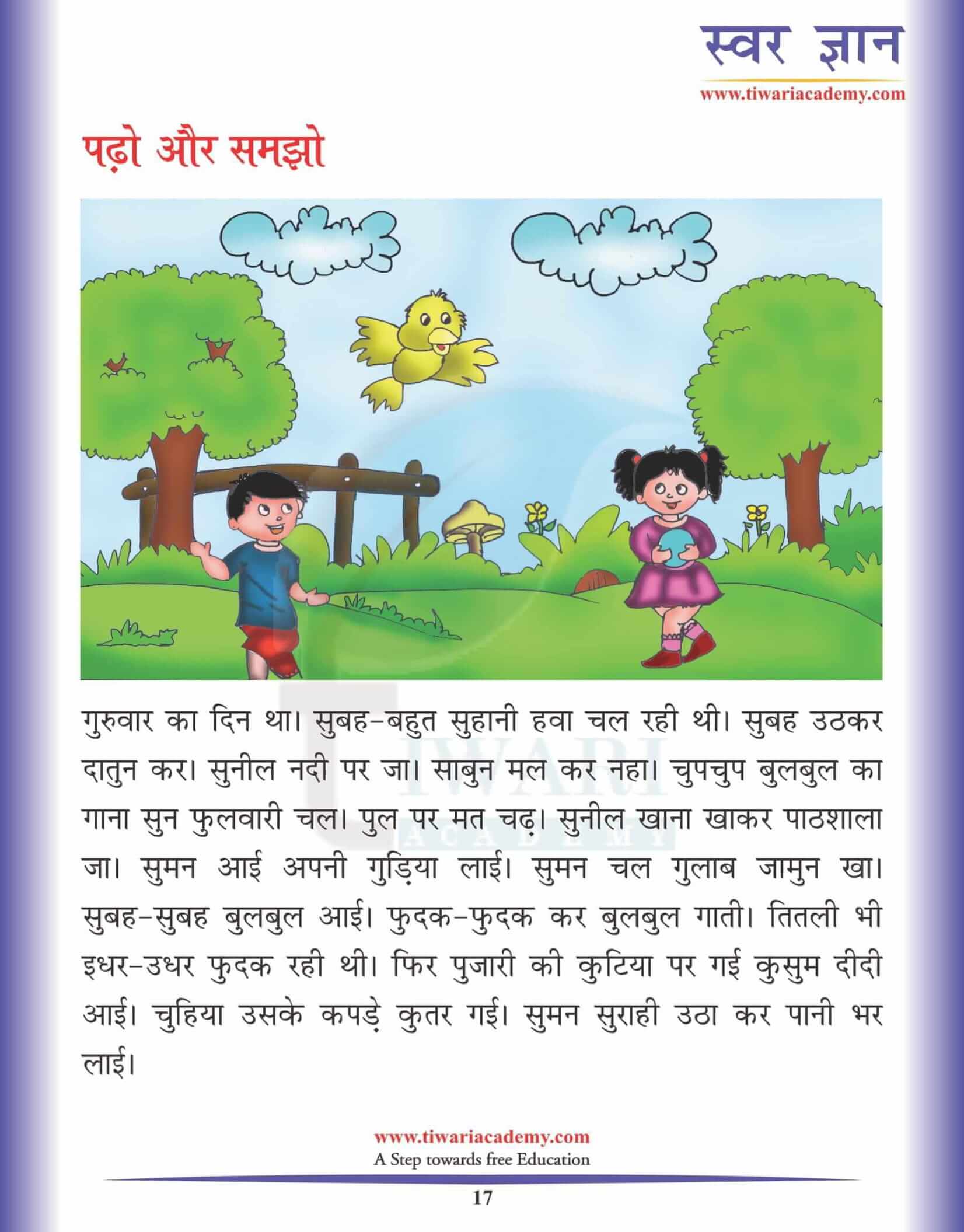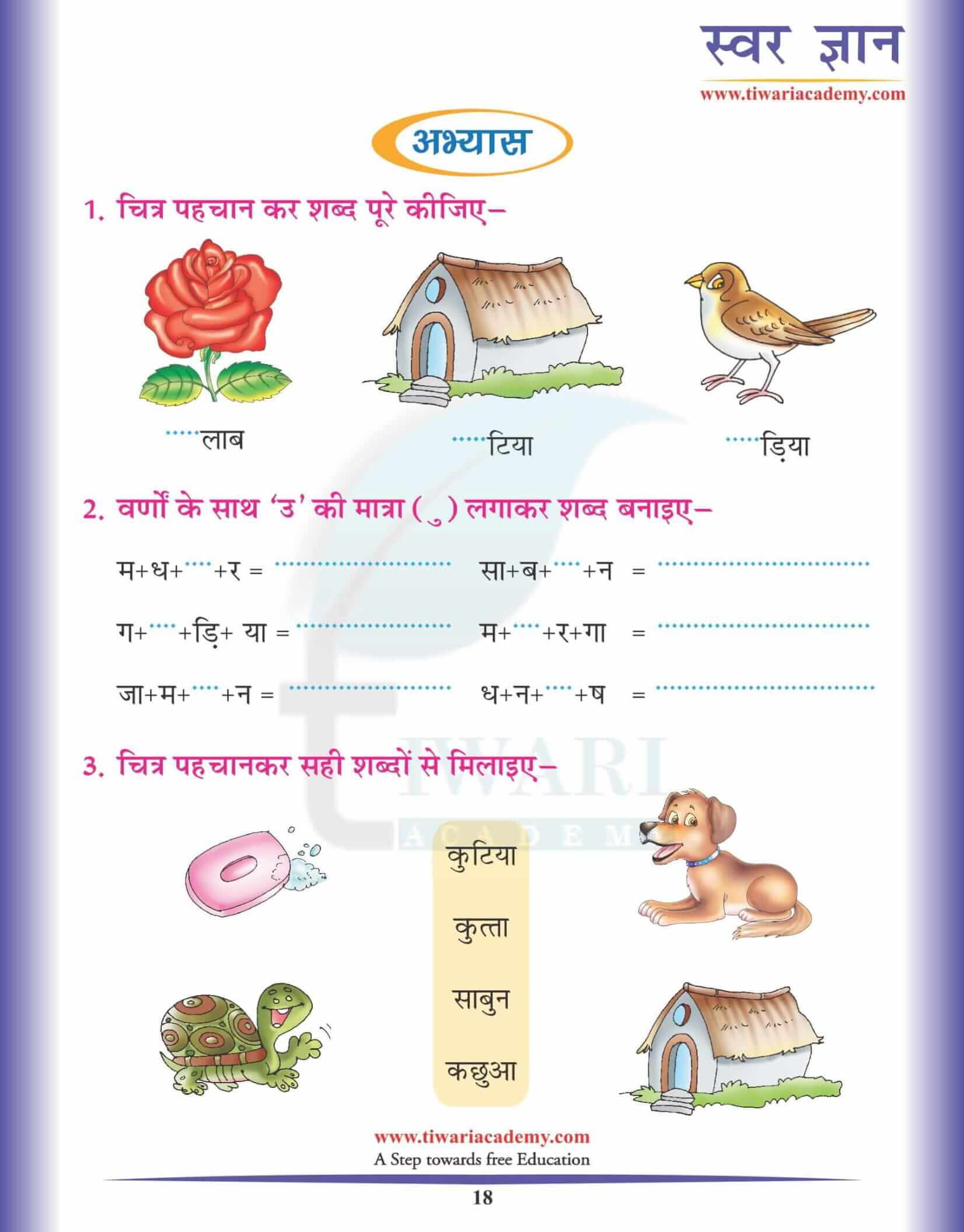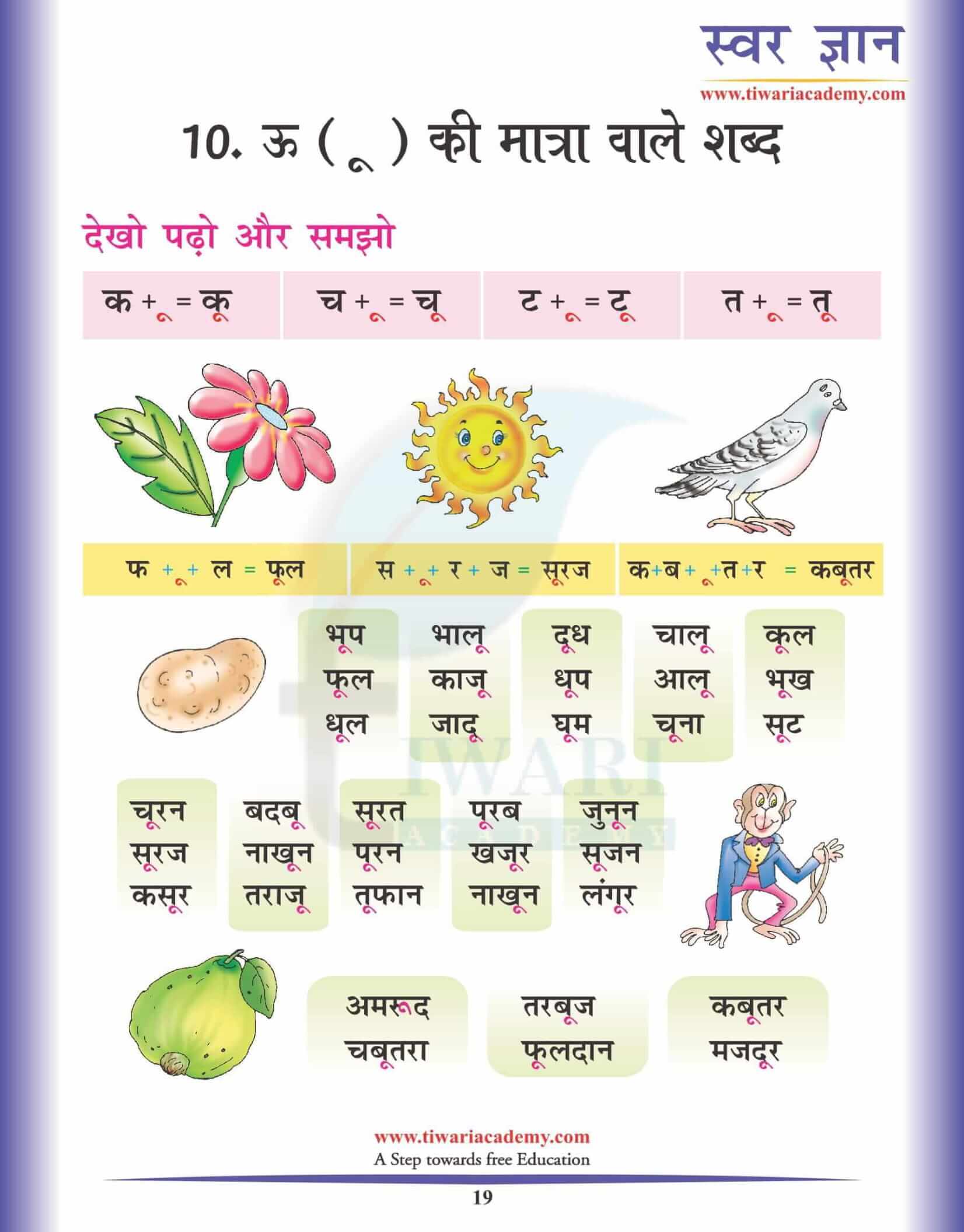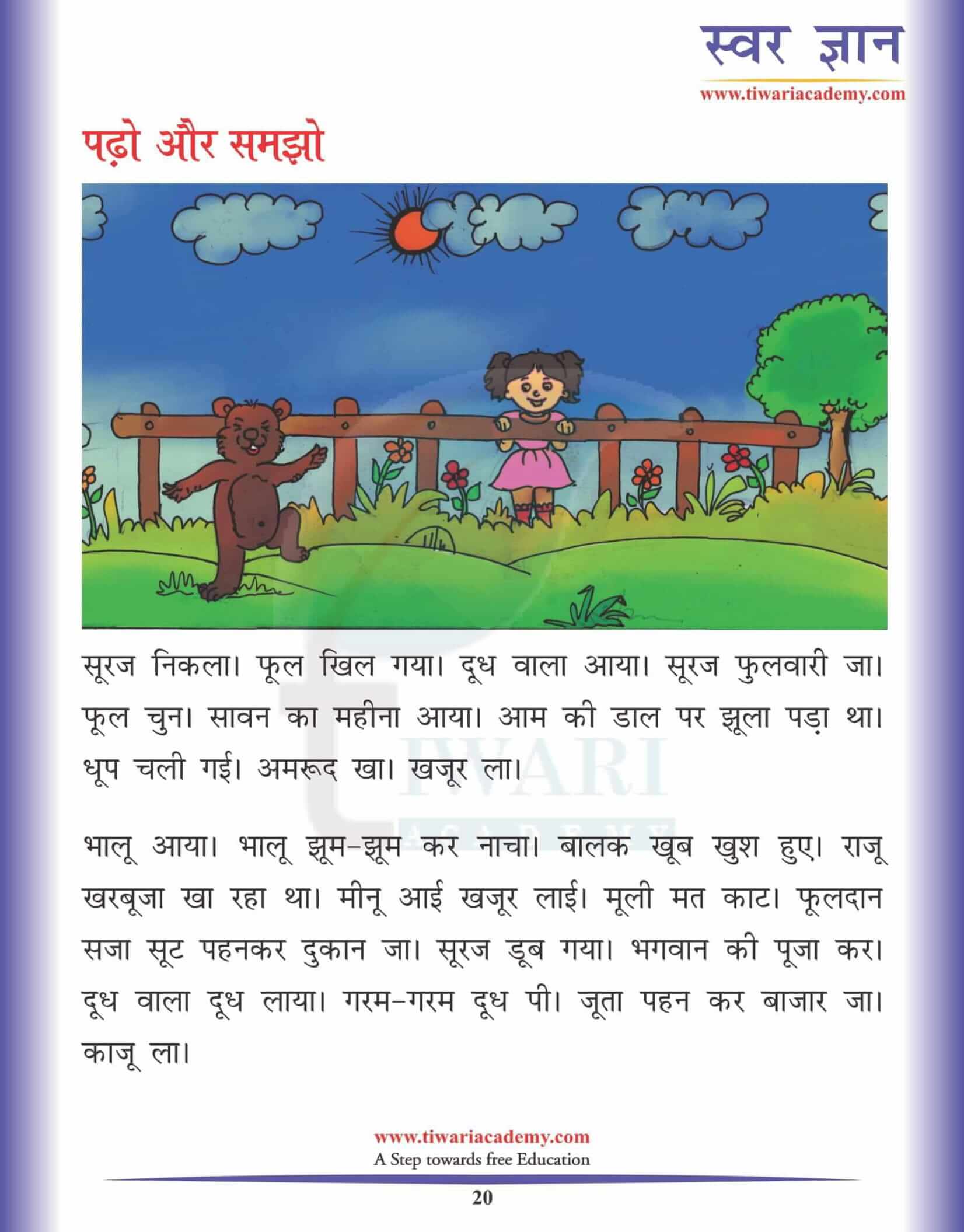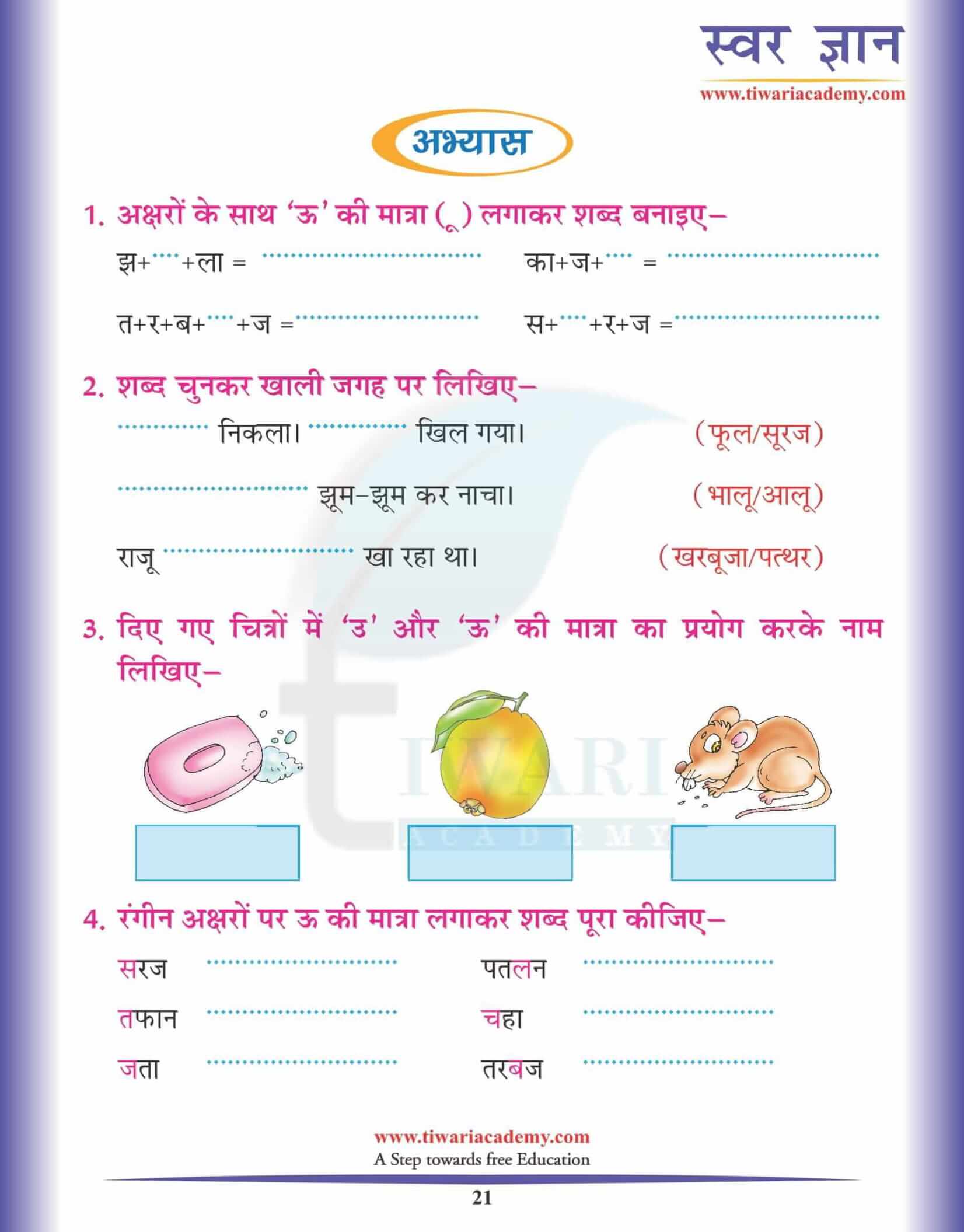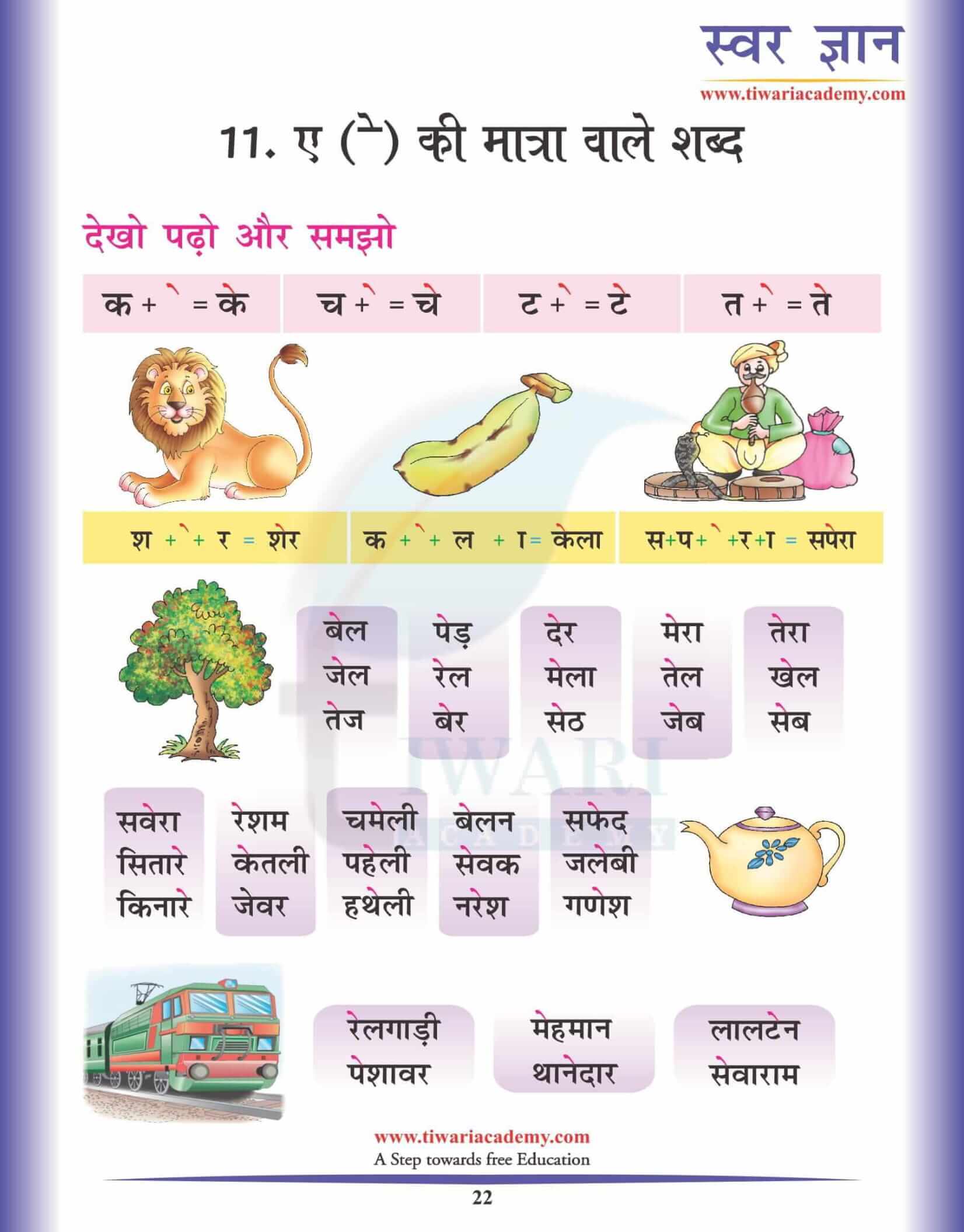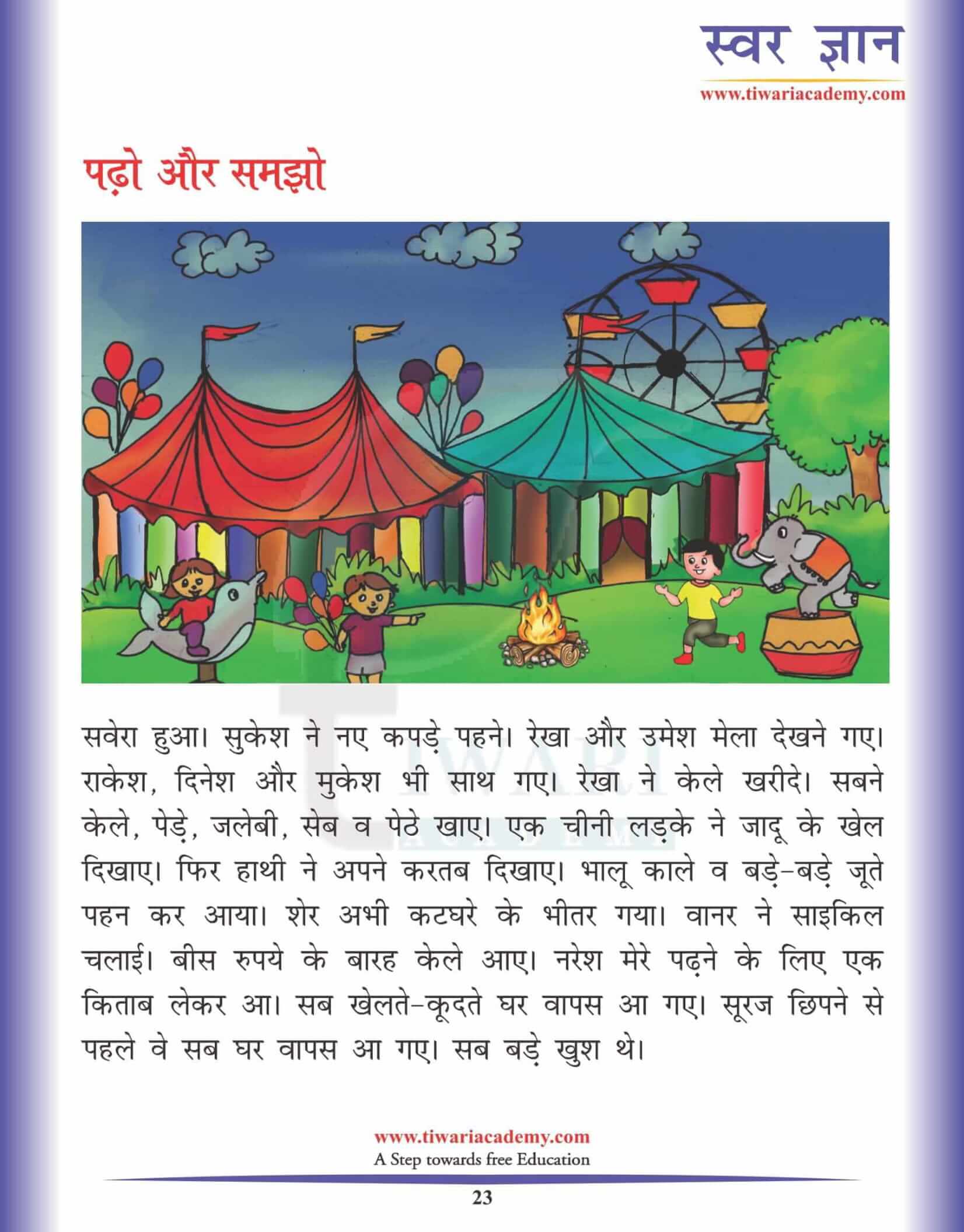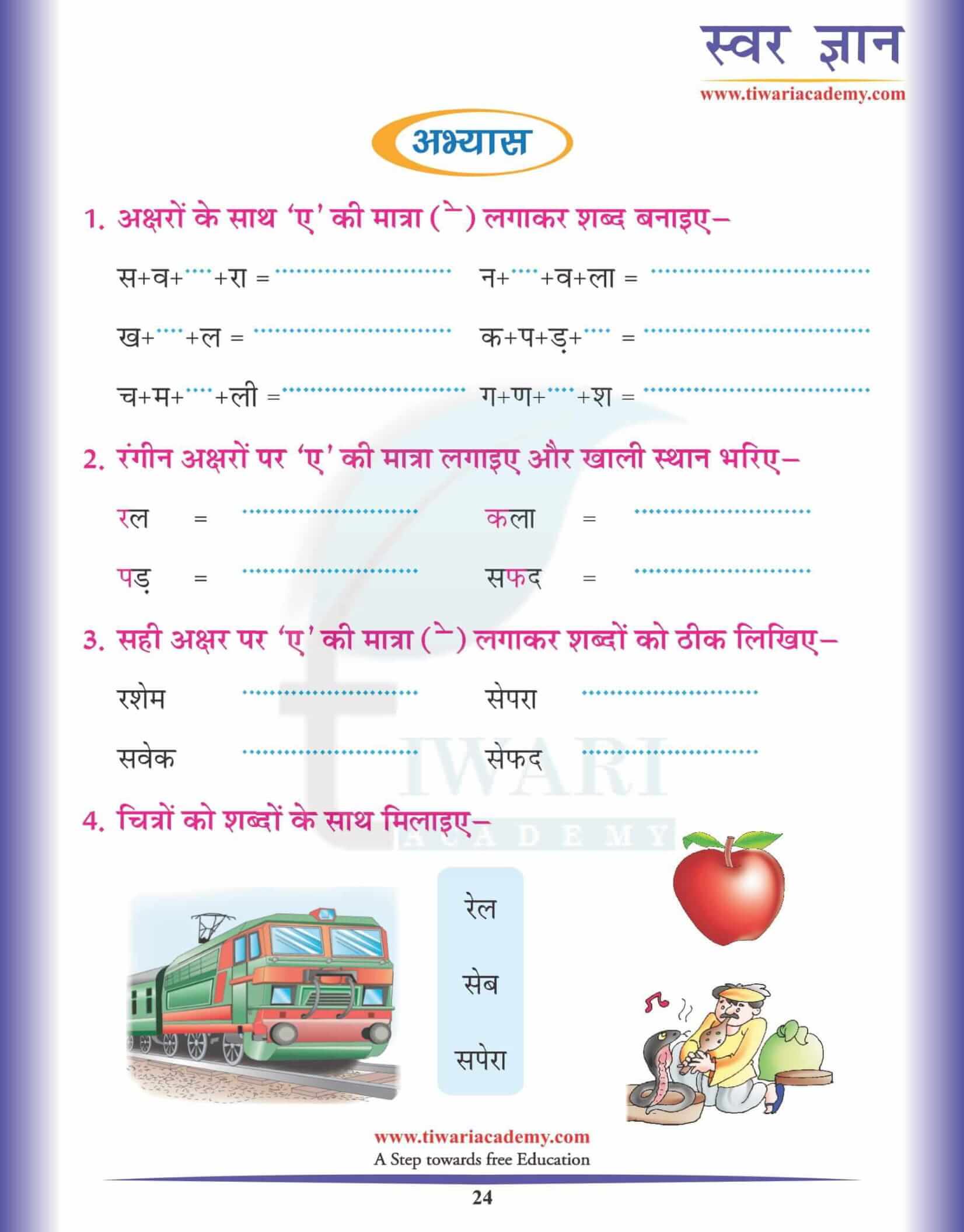 Last Edited: February 27, 2022