NCERT Solutions for Class 3 Maths – Math-Magic Part 3 in English and Hindi Medium updated for CBSE Session 2022-2023.
Class 3 Maths Solutions in English and Hindi Medium
Mathematics is a fundamental subject which introduces the student to the world of logic and reasoning. In standard 3 developed skills are extremely important to understand the Mathematics further. NCERT Solutions for Class 3 Maths in Hindi is best described and compiled by our subject experts, who are experts in this field.
Explanation of Class 3 Maths NCERT Solutions
NCERT Solutions for Third Class Maths is a great platform that provides all chapters of complex numerical addition Maths for class 3 and basic theory for exact answers. NCERT Textbook Class 3 Maths Solutions is what a student needs to clear his/her examination. Students are free to explore and visualize concepts using NCERT Solutions for Class III Maths given on Tiwari Academy website and Apps.
NCERT Textbooks Solutions for Class 3 Maths PDF Free Download
It is simple and easy to download NCERT Solutions for Class 3 Maths in PDF from Tiwari Academy website and app free of cost. The systematic approach to lay the foundation of the subject guarantees success in the final examination of any student in standard 3. NCERT Solution for Third Class Maths PDF Download provides solutions to master concepts, apply general reasoning and solve number problems handpicked by our subject experts. A student can easily pass his/her review quickly.
Class 3 Maths Step by Step NCERT Solutions
Solutions for Class 3 NCERT book provide an easier steps to guide the students to develop a passion for the subject. Tiwari Academy's NCERT solutions for Class III Maths are curated by our subject experts who can help you score better in your final exam.
All the solutions provided in our NCERT Solution App for grade 3 Maths Standard are designed as per the guidelines provided by CBSE. We have provided solutions with detailed description in pictures and texts. There are step-by-step solutions to questions in easy-to-understand language.
NCERT Solutions for Class 3 Maths helps in Scoring in Exams
Once you use Class 3 Maths NCERT Solutions as a reference, you will be able to score high marks in your class tests as well as school exam. On this page you will find step by step solutions of standard 3 Mathematics. Studying these solutions will help the students to understand how they can solve the problems which helps them to score well in their exams. You will be able to grasp the concepts faster and better using these solutions. This guide is the perfect reference for you to score well in CBSE Exams.
NCERT Solutions for Class 3 Maths – Free of Cost
If you find it difficult to solve math problems in your NCERT textbook or do not understand how to solve a problem, then NCERT Solutions for Third-Class Maths can be very helpful. Tiwari Academy's NCERT Solutions for Class 3 Maths is available free of cost, which can be an invaluable tool to help you do your homework and prepare for your exam. These solutions are designed based on the guidelines provided by CBSE to help you in your exam preparation and daily learning. These are well researched solutions created by the best experts in the field.
How can a student of Class 3 Score 100% in Maths?
Download solutions by chapters and you will be ready for your exam. Just practicing Maths acronyms for class 3 is not enough to test them. It is important to make sure that you are solving them correctly and getting accurate answers. When you are solving questions from your NCERT textbook, sometimes you may need to refer to all the solutions. This is the reason why Tiwari Academy has created NCERT Solutions for Third Mathematical Standard which are 100% accurate.
Why Tiwari Academy's Solutions for Class 3 is best for Students?
All Tiwari Academy's Chapter wise Solutions are created with utmost diligence by our subject experts to give you access to the most accurate answers. The language used in these solutions has been kept as simple as possible so that you can understand all the solutions thoroughly. All Maths totals for class 3 are with detailed explanation. You can download the solutions in PDF format so that you can study anytime, anywhere. That is why, the Tiwari Academy is one of the best in all websites.
How to download Class 3 Maths NCERT Solutions Guide in PDF?
Visit to Tiwari Academy and download Grade 3 Maths Solutions in PDF. Answers are from NCERT textbooks. You can find solutions to all the exercise problems in each chapter in these solution guides. We have ensured that all responses are provided in clear and easy to understand language. They have also been supplemented with illustrations and graphics to give you a better understanding of the concept. You can use them for quick correction between your tests and exams.
How to perform well in Class 3 NCERT Maths.
The Maths NCERT Textbook for Class 3 is Math-Magic. It is full of pictorial questions and activities. The Covid-19 virus altered the lives of millions of people across the world. Such change in the world affected the education system. While all the people are waiting for their lifestyle to come back on track again. Tech experts grab the opportunity to change the education system to bring it an online platform. An enormous number of students who are not willing to wait for the world to come to its old self, redirected themselves to the alternate option. In grade 3 Maths article, we going to tell you how you can help your kids to adapt to the changes for Maths studies in Standard 3. These changes will help to improve their mathematical and analytical skills.
Step 1: Read carefully before solving the questions.
Changes can be difficult. It is human nature to adopt them and our coming generations have no such problem in adapting. They can learn methods and able to stream hours without changing the place. Though, all we want is for them to use their time more productively. So, there are some of the suggestions that you can apply to change their perspective. Challenge to find new solutions during the Maths Practice in Class 3. Yes, you heard it right. We often give them the questions to solve and that can be a pain for your kid. Instead, why not ask them to find different ways to solve the same question online.
Step 2: Memorize Formulae and be creative during the Maths practice.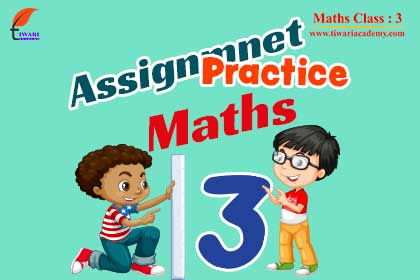 The third standard and even next class is a crucial stage to learning mathematical skills because after this all your kid is going to do is apply them to get the answer. Multiplication is an important part along with the formulae they are going to use during solving questions. As you read the aforementioned, find ways that can be interesting and not challenging this way you're encouraging them to spend their time on the internet researching, brainstorming. The majority of class 3 Maths makes the children memorize the relationship between division and multiplication. Show the kids how creatively they can apply these to be productive in real life.
Step 3: Increase the involvement in daily life activities.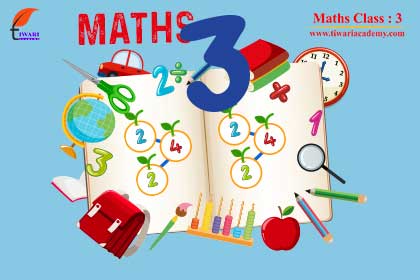 Multiplication is not the only thing that your child will prepare to obtain 100% marks in mathematics. Fraction is another complicated method in Maths that can be easy for your child if you use little creativity along with it. For example, show the real-life application of fractions. Involve the child in cooking, shopping, and making models. Quiz can be creative work to show them how the fraction works. Spread these activities for different days. This can engage the mind of your child to learn better than ever.
Step 4: Make them learn about the planning and time management.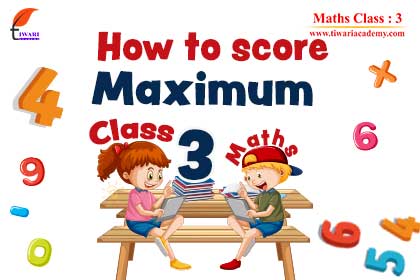 Lots of the children and parents keep the studies to start before the exam and then overload them with the knowledge that is difficult to understand at such young age. However, instead of letting your child cram and postponing the homework, you can take control and engage them in different work. That will eradicate the habit of cramming and make them active. Another important suggestion asks them to plan the study and divide the syllabus for each day. This will help them understand the importance of planning and reduce the burden of preparation last minute.
Step 5: Focus on Maths assignments practice to score better.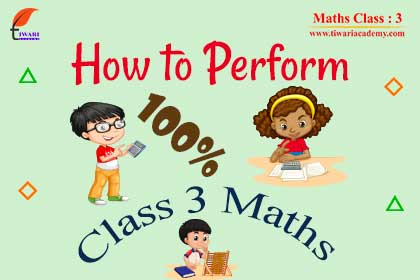 I remember I read a quote saying USE WHAT WORKS, NOT WHAT IS POLITICALLY CORRECT. This means not every student has the same interest in subjects, but Mathematics is an important skill to develop for every child. So, recognizing the child's interest can direct you to plan ahead. Whatever the difficult points, you should focus upon. The list is quite long but we included some of the important suggestions that work with every child. Building confidence should be the priority, so that your child can express themselves. Show them to reward their small victories to encourage so they love to study rather than running away.