NCERT Solutions for Class 3 Maths Chapter 10 Play with Patterns updated for new academic session 2023-24 in English and Hindi Medium free PDF. In Grade 3 Maths chapter 10 playing with Patterns students will learn about patterns and sequences. Through class 3 Maths you will be able to develop the critical mental ability to recognize patterns with the help of puzzle and yoga.
NCERT Solutions for Class 3 Maths Chapter 10
Class 3 Maths NCERT Chapter 10: Message of Patterns
Have you ever heard someone saying that they have found the hidden message in the pack of patterns and then they use it to convey the message?
Is this happen to you that you want to pass the message to your friend but the message is caught by someone else and they read that message instead of your friend. It was bad, right?
Then you might have wondered if you could actually find a way when you can speak to your friend in such a way that no one can understand the secret conversation you have with your friend.
Well, this chapter will fulfill your wish and teach you to convey your message in a discreet manner that no one will understand that what exactly you're trying to say and only the other person who knows and learned this method with you.
Grade 3rd Maths NCERT Chapter 10: Play with Patterns
The chapter itself ask you to play with patterns mean that you have to play run your cloud full of imagination and create such pattern that can make you work in a creative way.
See the beautiful images in the chapter that proves that even nature created such creatures around us with beautiful patterns on them.
Do you see the snake had the pattern drawn on the back of it apart from it what animal do you see the pattern on the skin? Frog? find out the answer and try to explain the pattern on paper with your pen.
Class 3 Maths NCERT Book Chapter 10: Number pattern?
This is where you will see to certain questions are given in such a way where your skills of calculation are not the only thing that is required the thing that is required creativity to solve the question and in previous chapters you have studied lots of such examples that would have enhanced your knowledge to an extent that this question is just a practice exercise for you. What matters is that you have a clear understanding of the question that is being asked there so that you can move ahead with a solution in a much efficient way.
3rd Mathematics NCERT Textbook Chapter 10: Secret Messages
I can say much of the students were waiting for this topic to come up so that they can learn some of the secret tricks and use to convey and share messages with their friends and siblings without getting easily caught. Read the chapter and find out and create your own language of talking to people. The patterns are given in the simplest form but if you want more advance you can search online the most unique ways to share the messages. I hope you will like it.
What did you find different about unit 10 in class 3 Mathematics?
The difference in unit 10 that I have noticed is that it is made beautifully and makes students of class 3 learn not just about the patterns also about how to use the patterns to develop designs using those patterns. Which made this chapter more attractive for creative students.
What are the main things that you will learn in unit 10 of class 3 Maths NCERT?
The main thing that students of class 3 Mathematics will learn in chapter 10 is to play with numbers as the chapter will teach you types of numbers like EVEN and ODD numbers that will help you in upcoming chapters.
What are the fun parts for students of class 3 in unit 10 of Maths NCERT?
There are different types of messages you can create which can be encrypt and once you understand how to encrypt your message that can be understood by you and your friends you can create something like a secret conversation and that is the intriguing part I learned from chapter 10.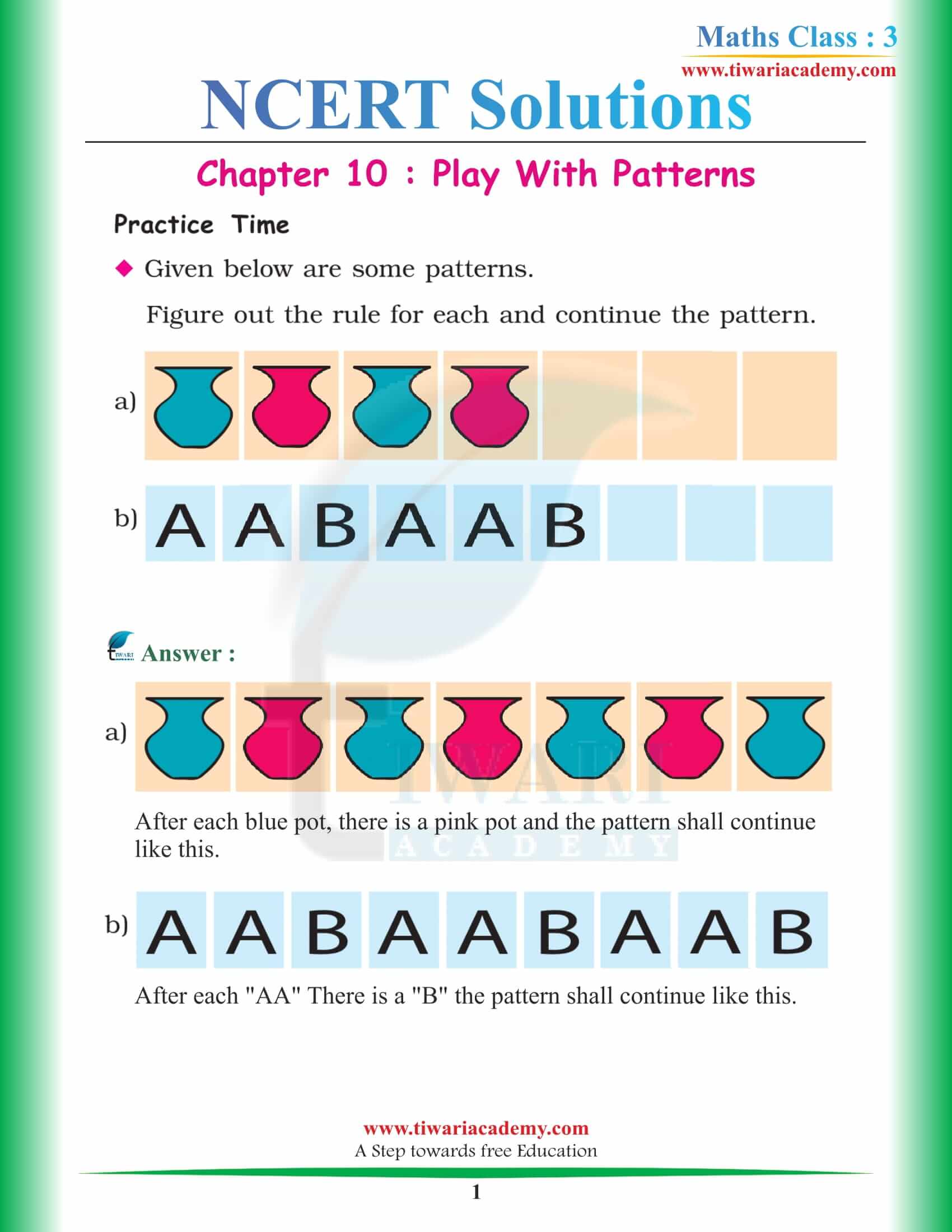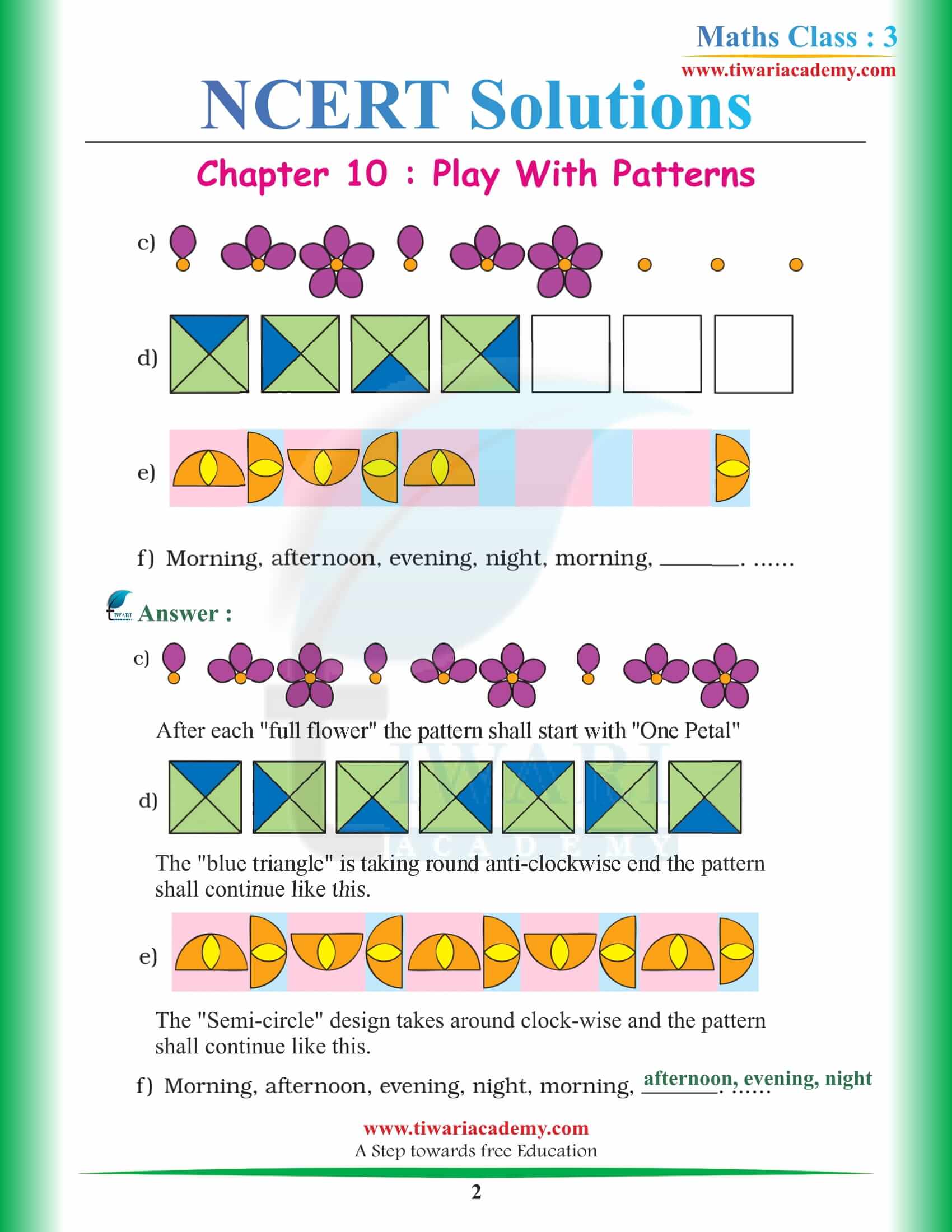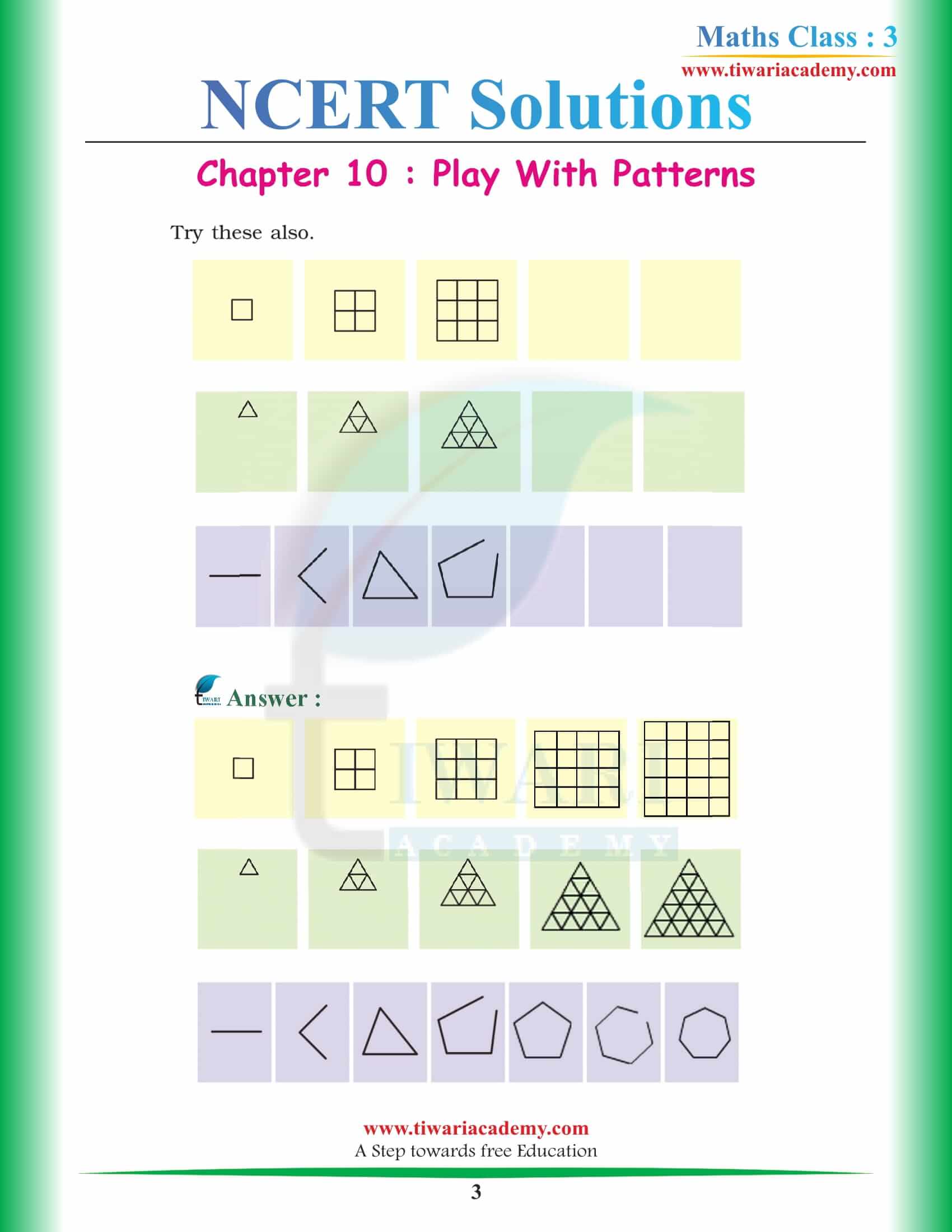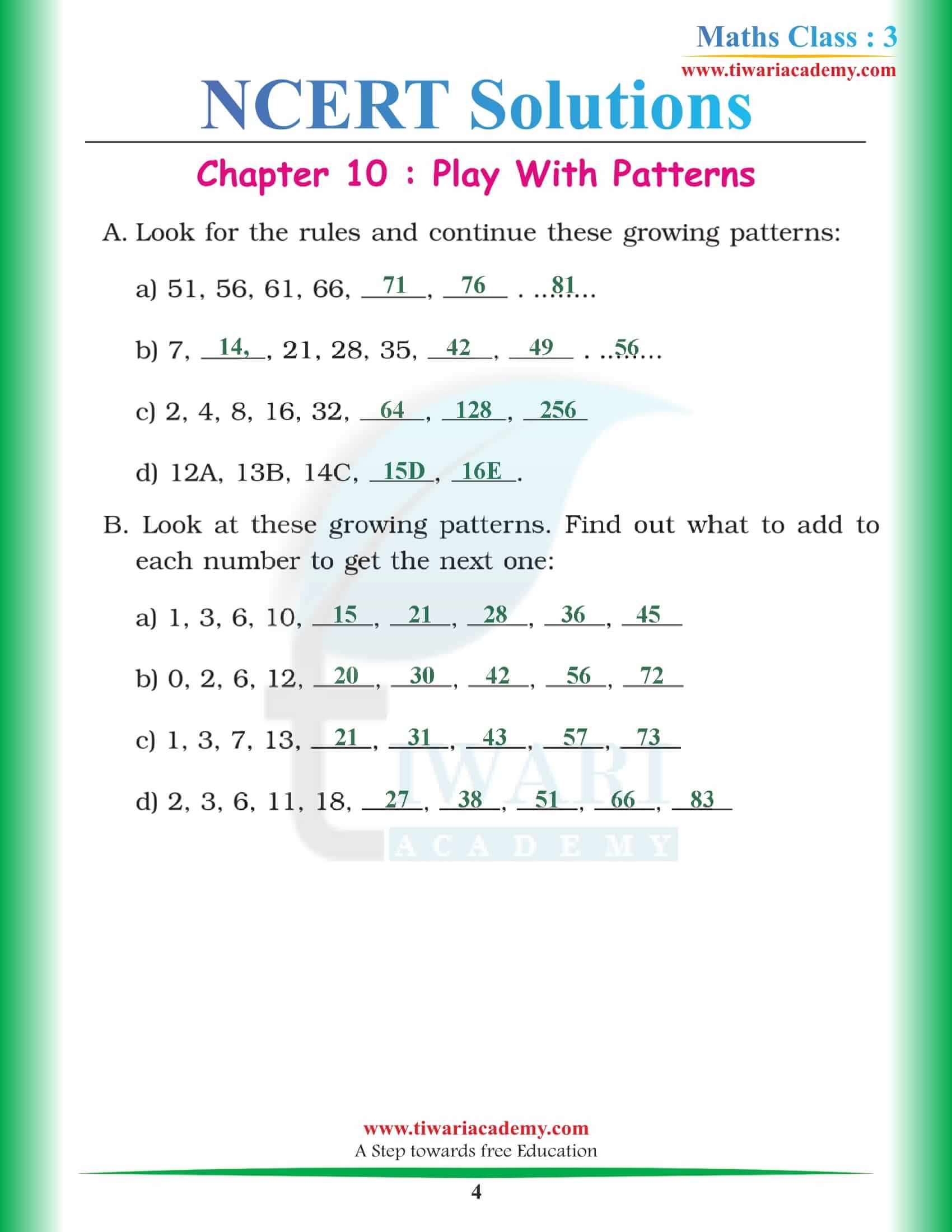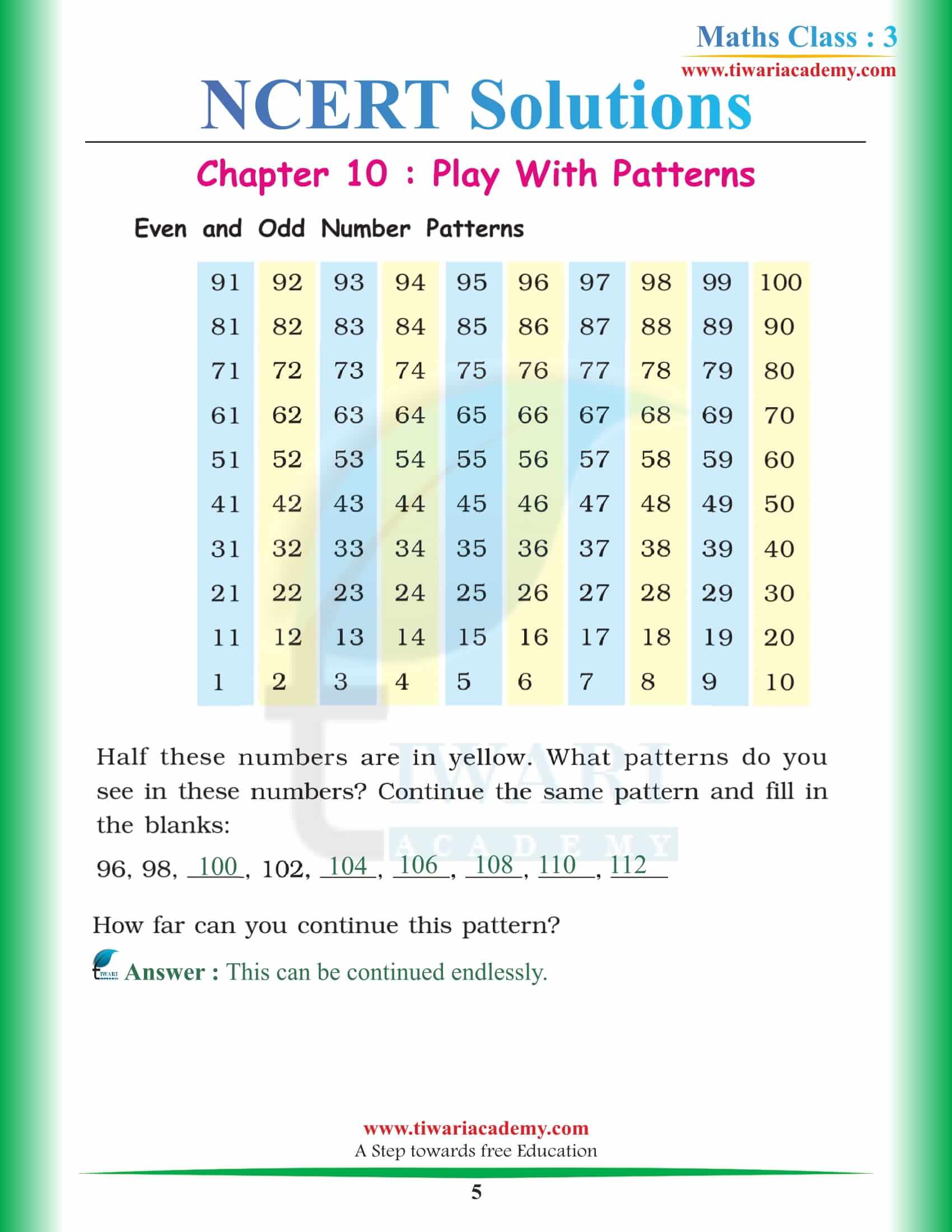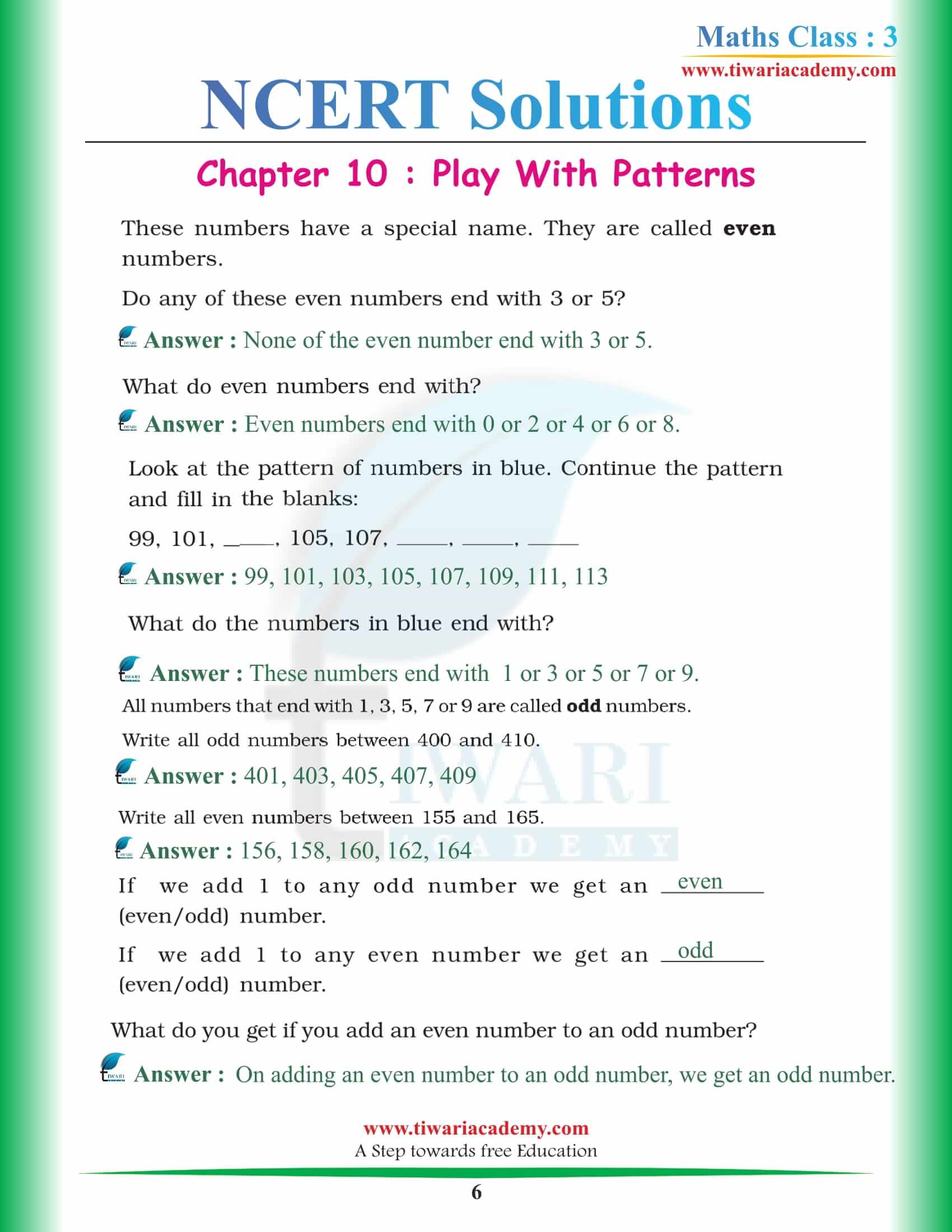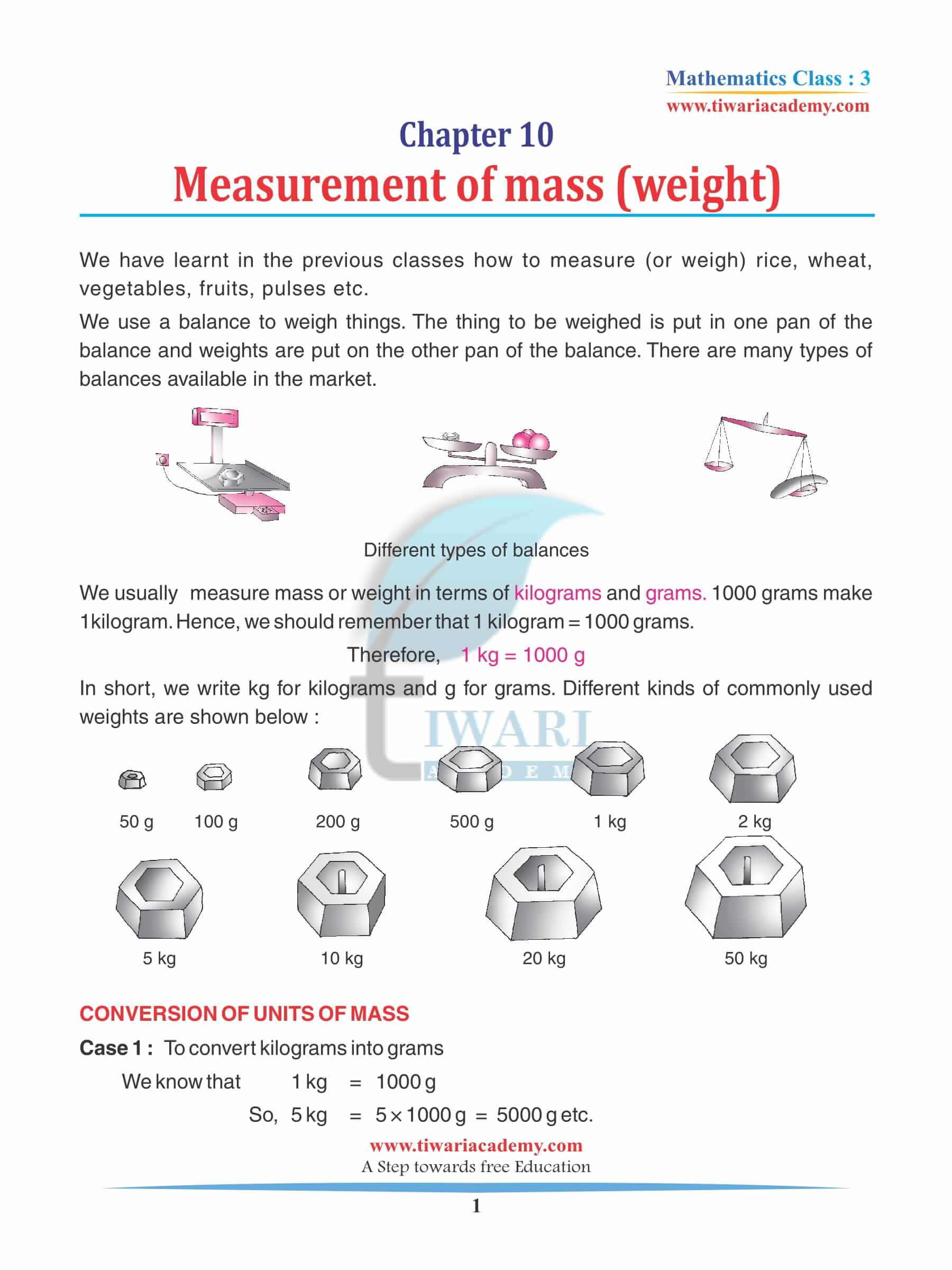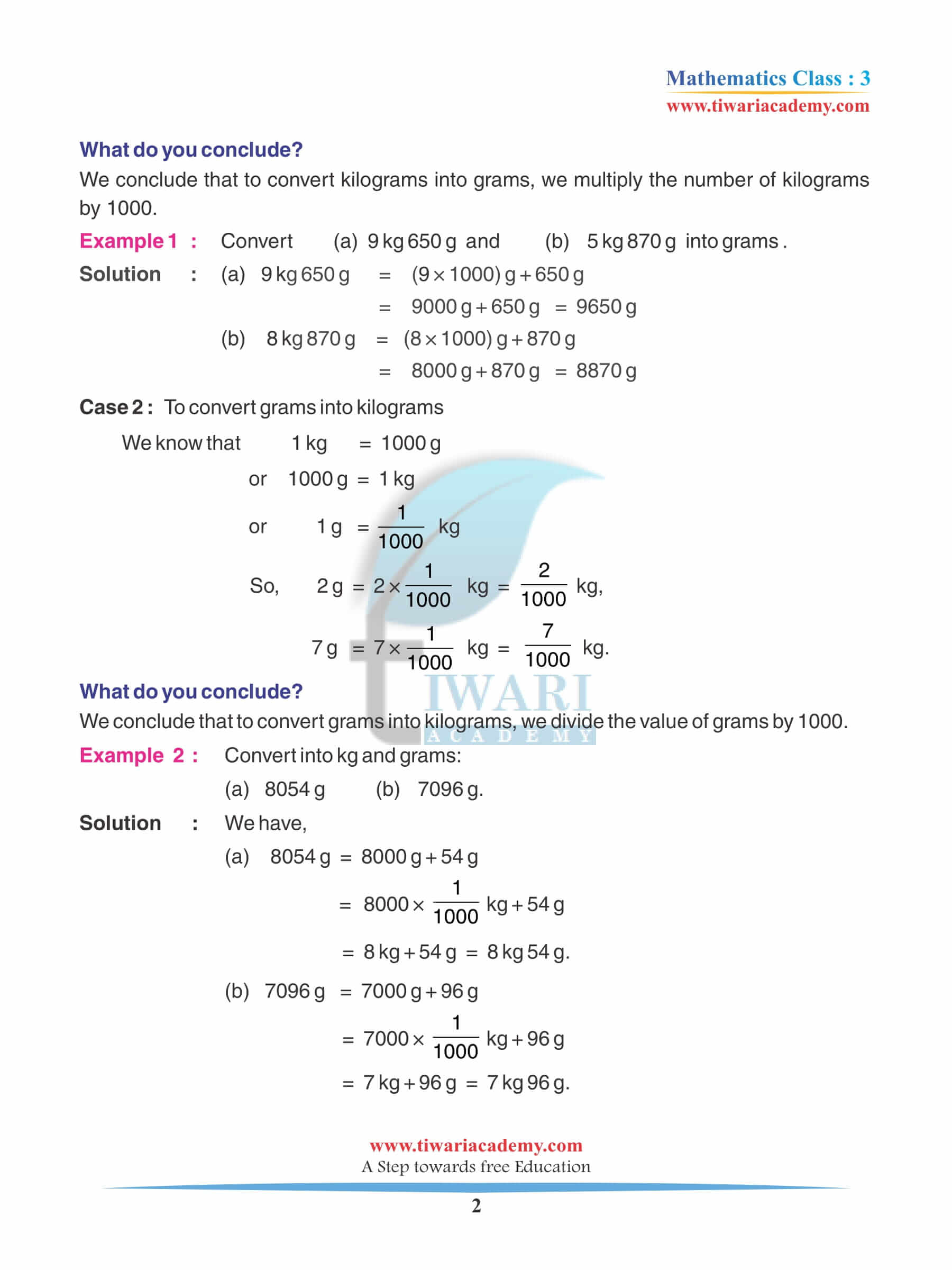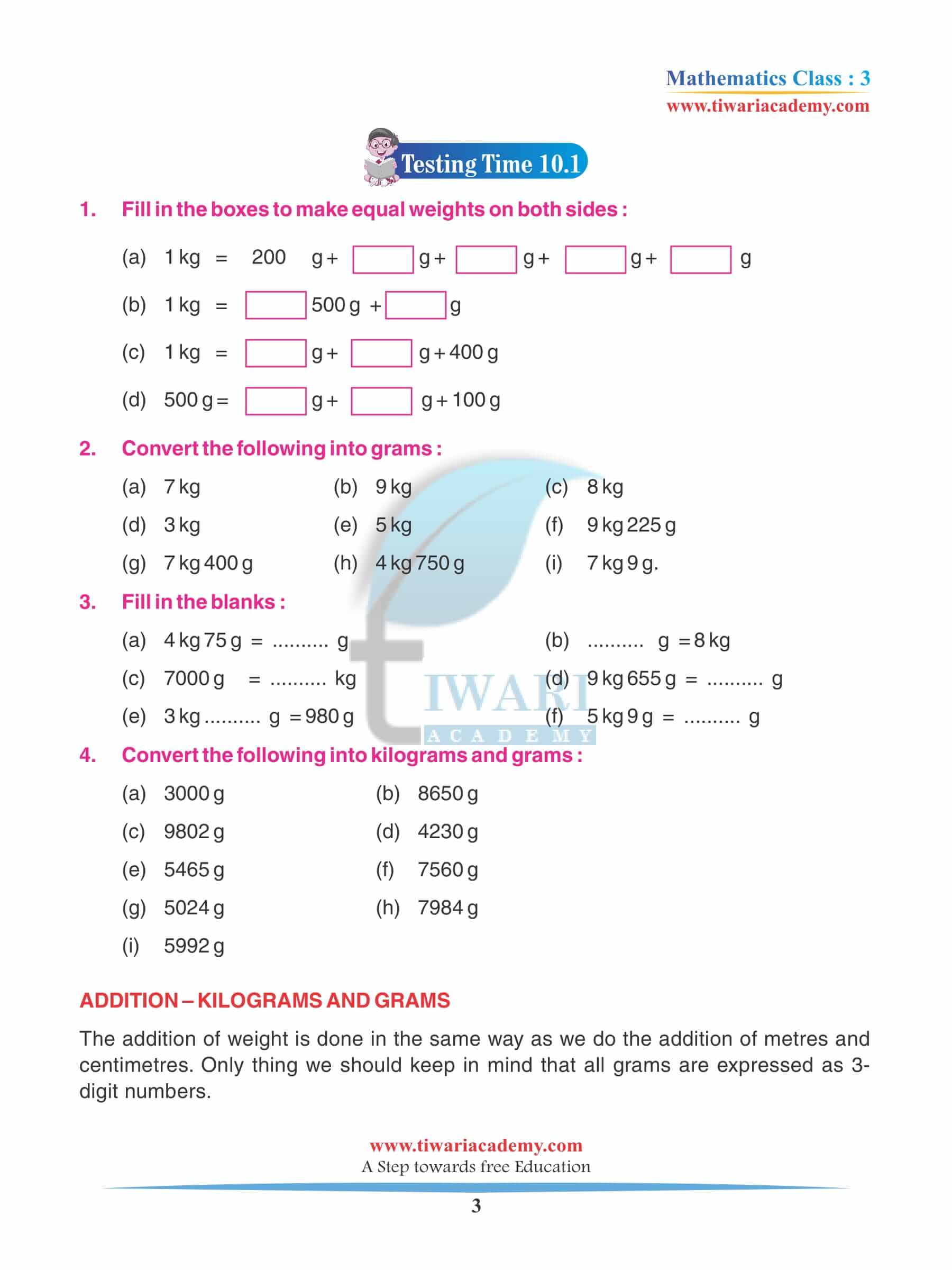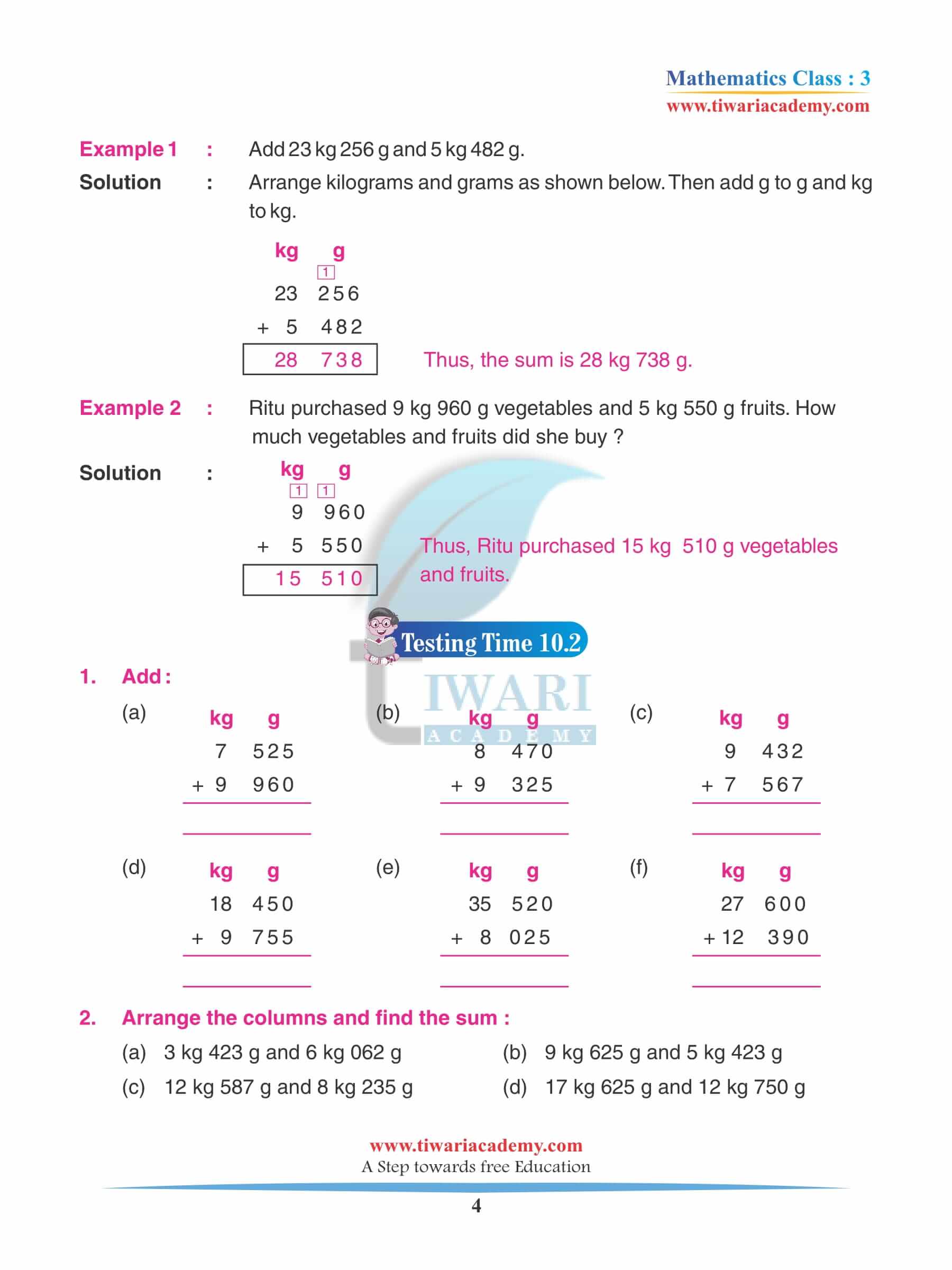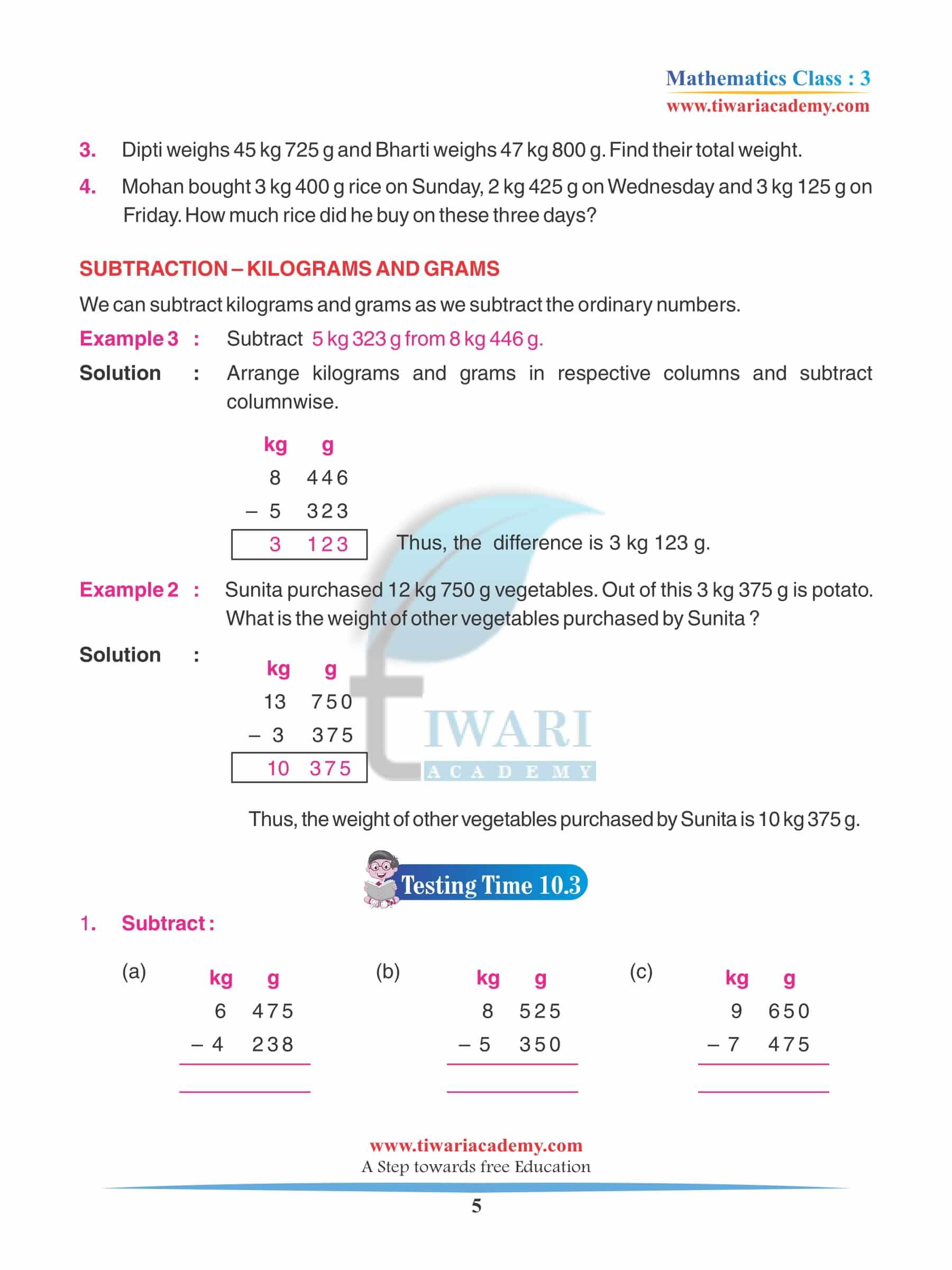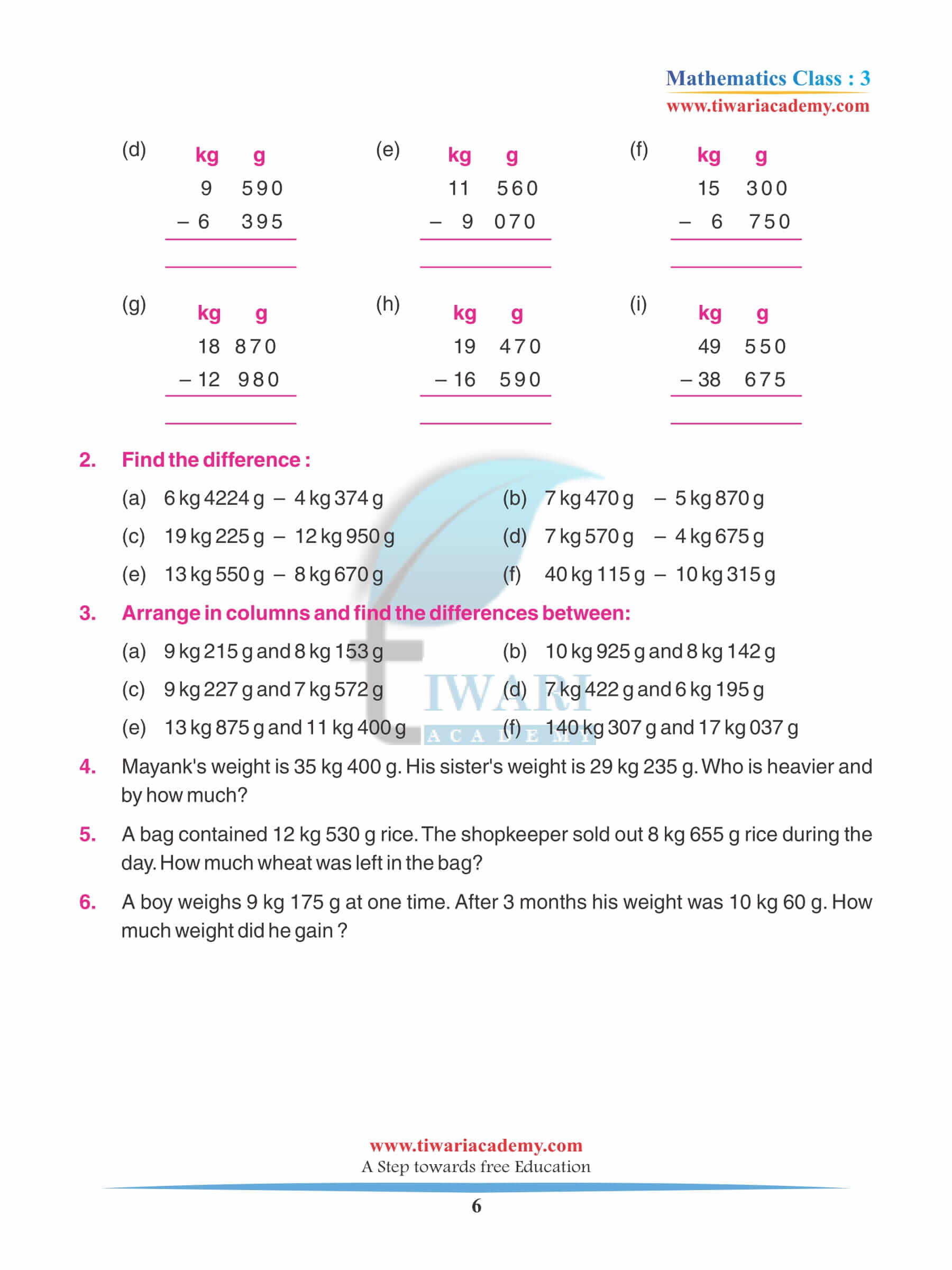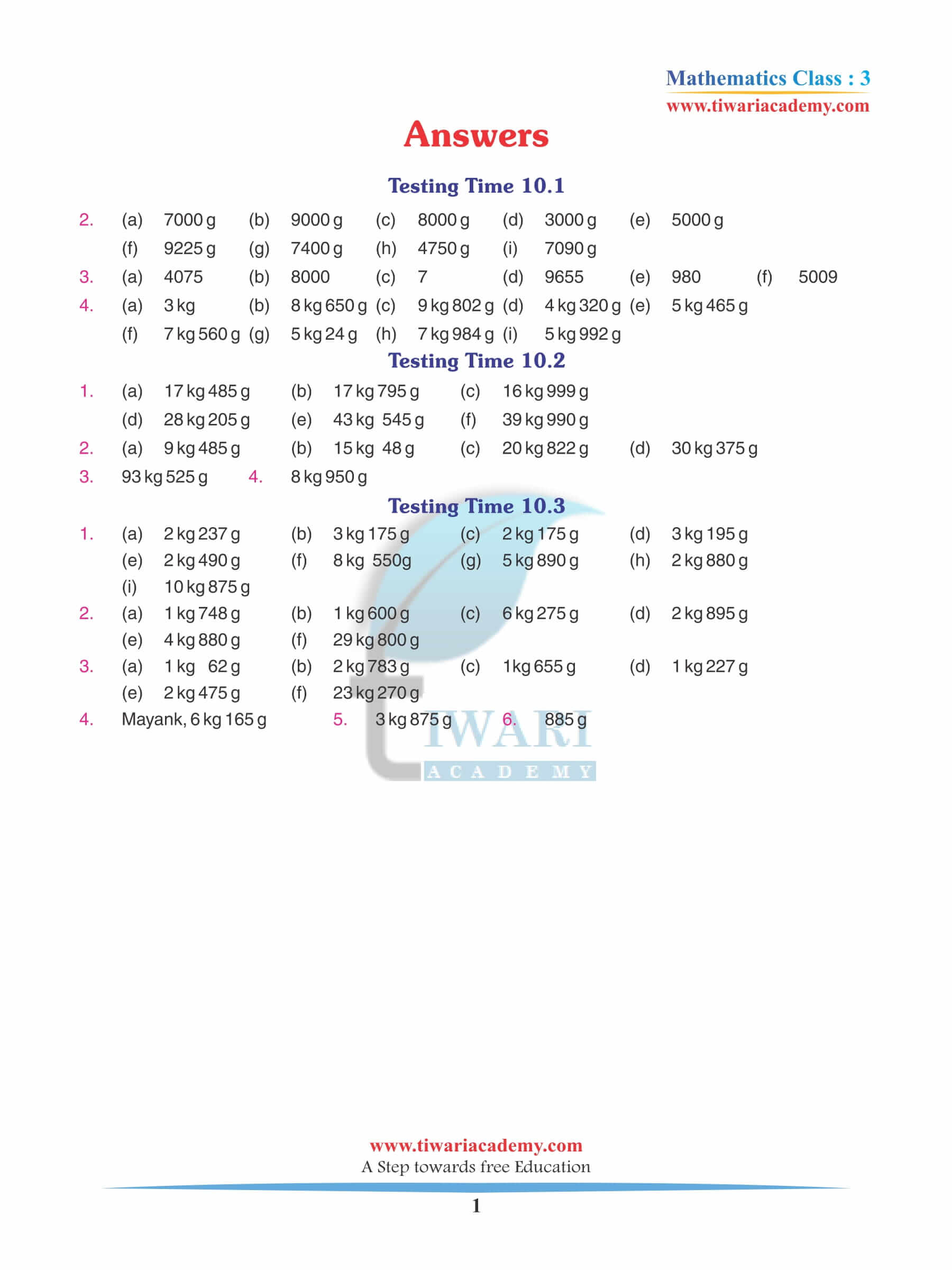 Last Edited: August 14, 2022