NCERT Solutions for Class 3 Maths Chapter 3 Give and Take in Hindi and English Medium PDF file format free to download. It is updated for CBSE session 2023-24. This chapter covers the very important concept of addition. You will learn some techniques here by which you can calculate the amount easily and quickly. An extra practice book is also made available to provide more practice during exams. Make sure to solve all the problems as this will help you to develop your skills.
NCERT Solutions for Class 3 Maths Chapter 3
Class 3 Maths NCERT Chapter 3: Summary of Chapter
We have done helping the lady by counting the scores and challenging the mind. It is just counting by looking into things this chapter. It will introduce you to a new way of just addition. It also helps counting in mind without pen and papers. Have you tired of counting and adding numbers with the help of pen and paper? Every time someone asks you to add some numbers into some numbers.
Once you complete this chapter you definitely not going to face such a problem. You will help other people to complete their works and add much faster than other people.
CBSE Class 3 Maths NCERT Chapter 3: Counting Help a Fruit Seller
Read the chapter and help the ant draw. It is homework and once you complete its home there are some of the questions given below. These might help you to develop your mind for the calculations.
The book knows that you might need more practice to complete the actions. So there is another story of a lady in the chapter. she is selling the fruits and that might help you to brush up on the knowledge that you required to perform the exercise.
3rd Standard Maths NCERT Chapter 3: Deer and Lion Cub
This story tells you about the deer who has been merciful towards the cub of a lion. Why has the deer been merciful you have to read it in the story as the story will make you understand the facts. However, to understand and judge the ending of the story one has to complete the calculations.
Did you complete the calculation? So tell if us and your friend that you have figured whether the cub of the lion is innocent or if he has done something wrong?
Till now you have studied so many of such stories. So, how many of them you have actually remembered till now?
Can you make some of such stories that you can share with your friends in the same way that you have studied in this chapter?
Have you found the question are given in unit 3 are difficult for class 3 students of Maths?
The question that has been asked in unit 3 is not difficult. In order to understand the question one must complete the chapter from starting as jumping direct to question might not help. One student has to read the story and activity given at the starting of the chapter.
What is the most entertaining part that you liked in Chapter 3 of class 3 Maths?
The story is given in the last of unit 3 I found most entertaining with the name "Let me tell you a story" where the story of deer and lion cub is given and now the story ends is dependent on the students to find out whether the lion cub is innocent or not.
What do you learn in chapter 3 of class 3 Maths?
Maths always try to teach something new or try to improve what you have learned in past. In chapter 3 of class 3 Maths, you practice what you have learned in pas about multiple methods such as addition, multiplication, subtraction to get the answers.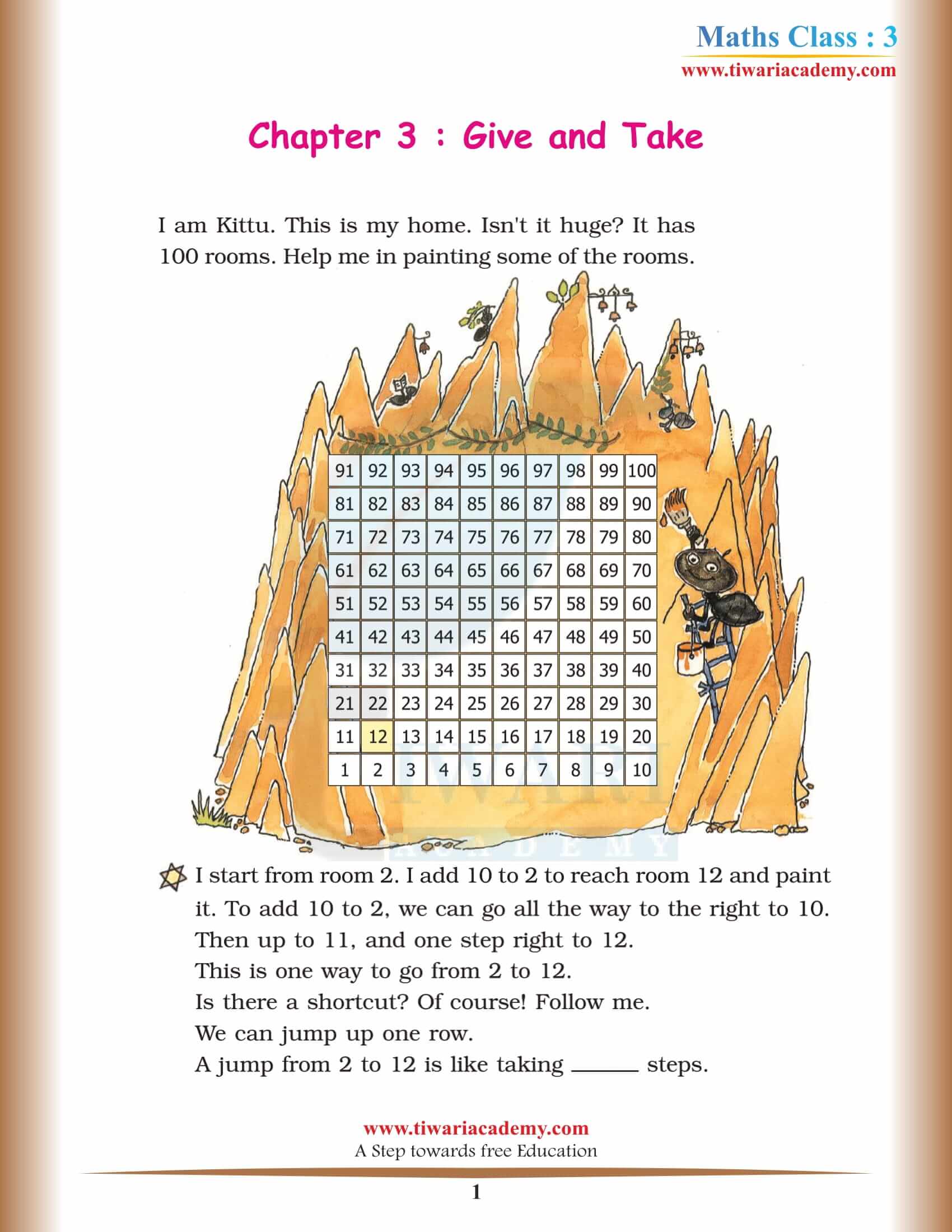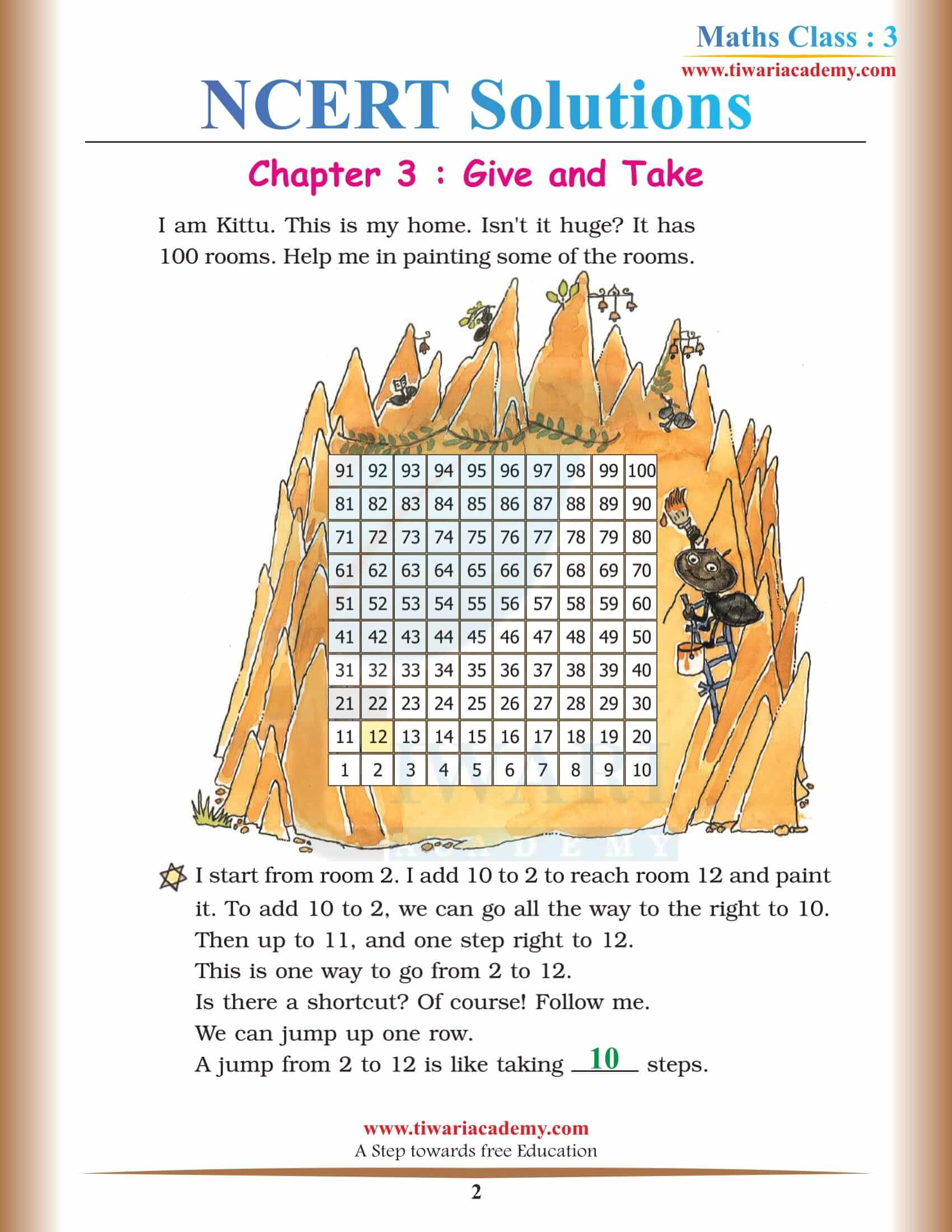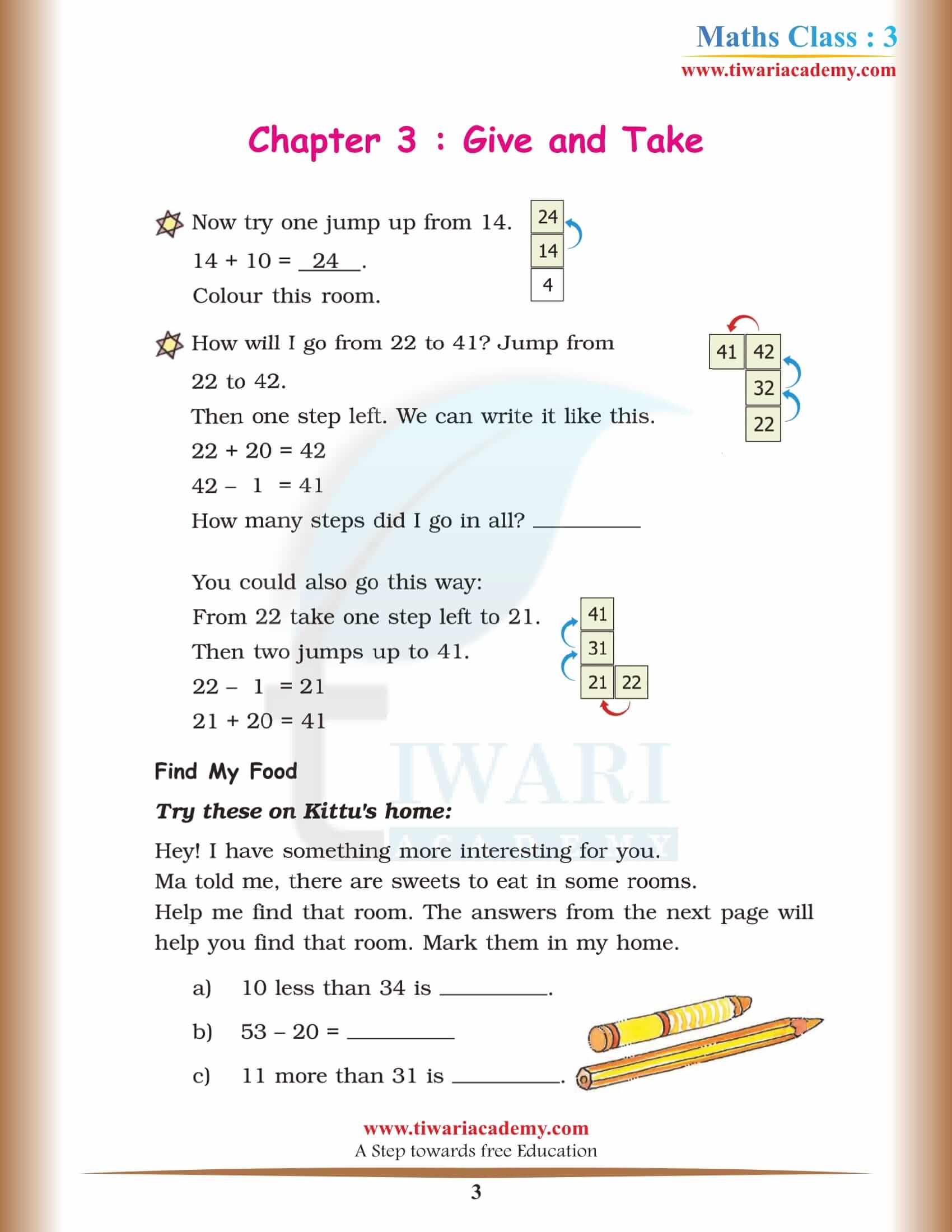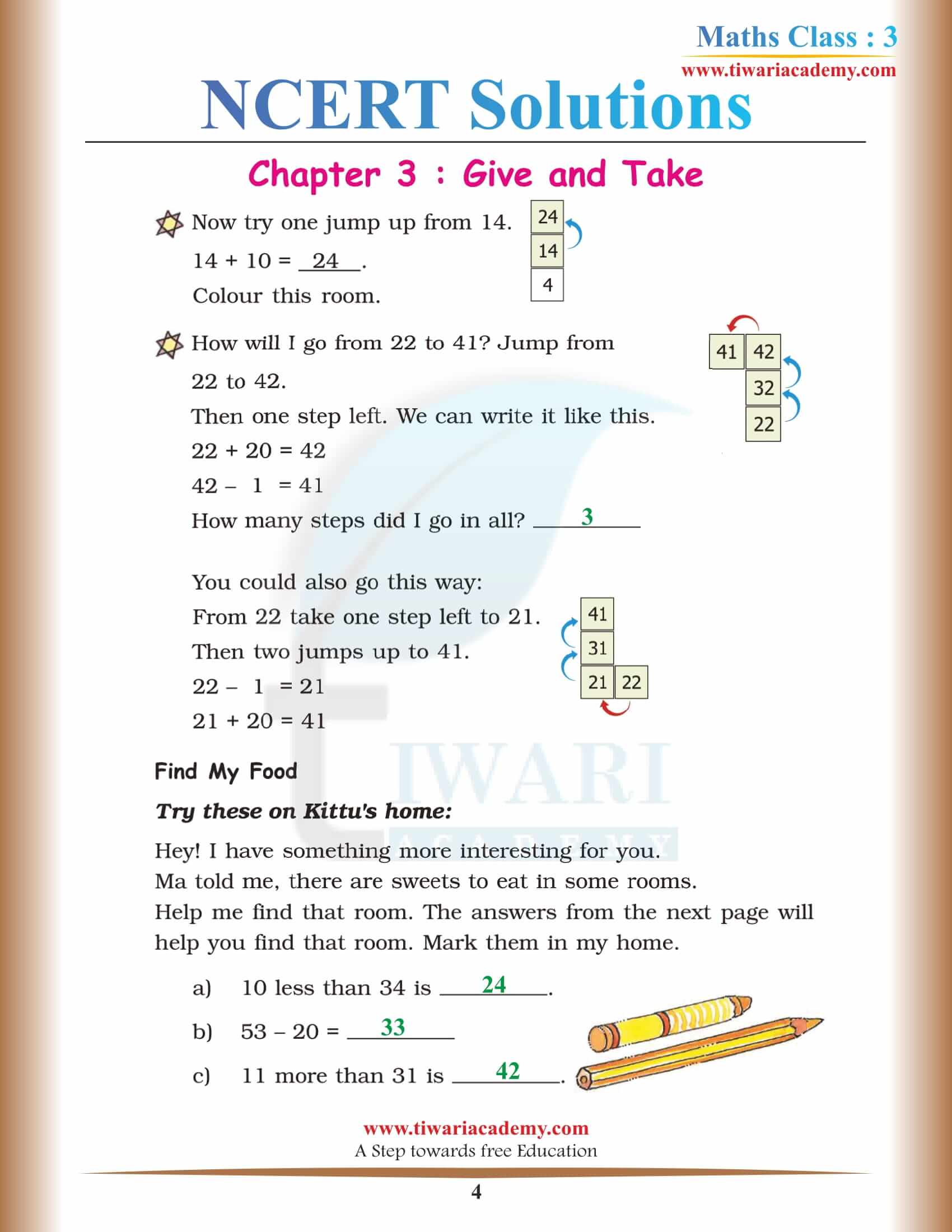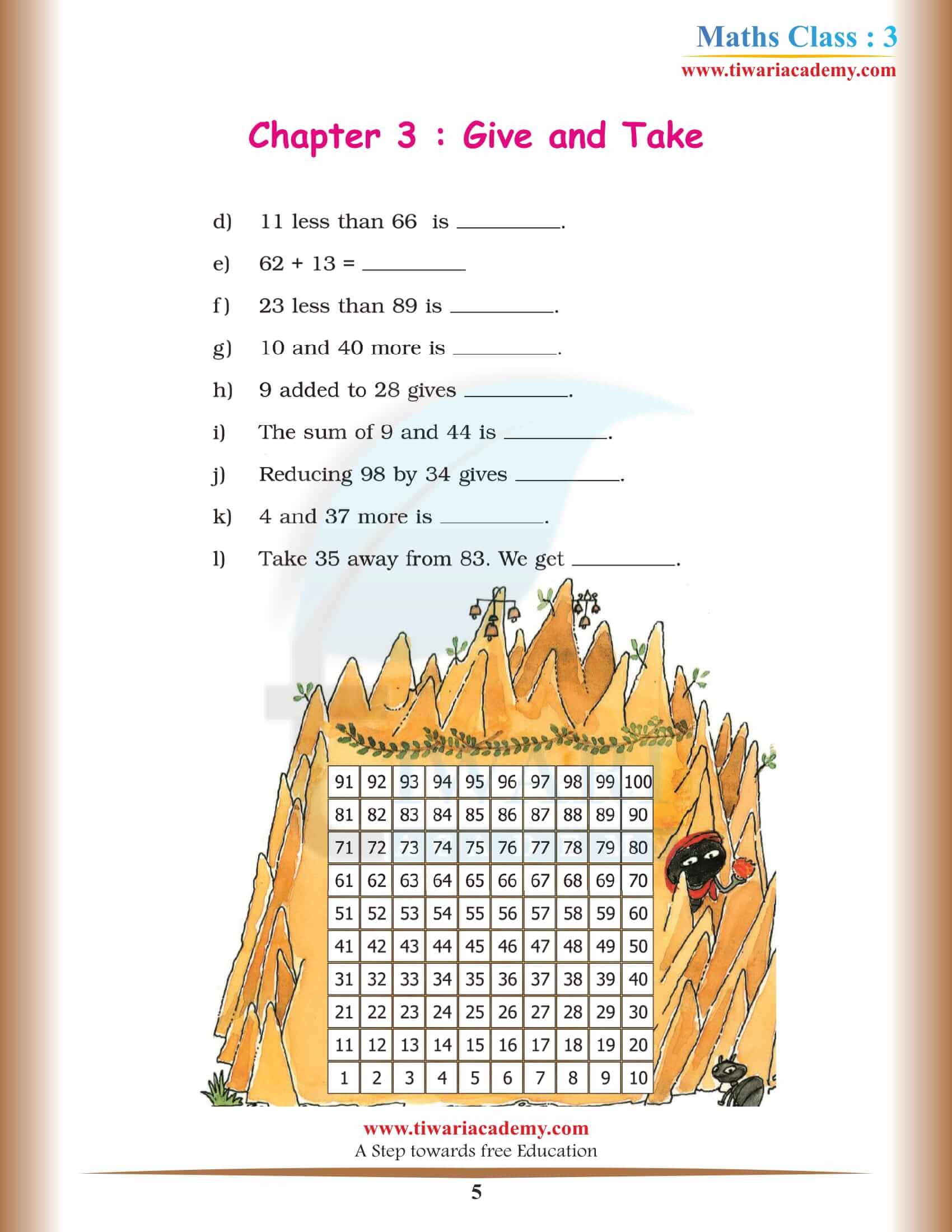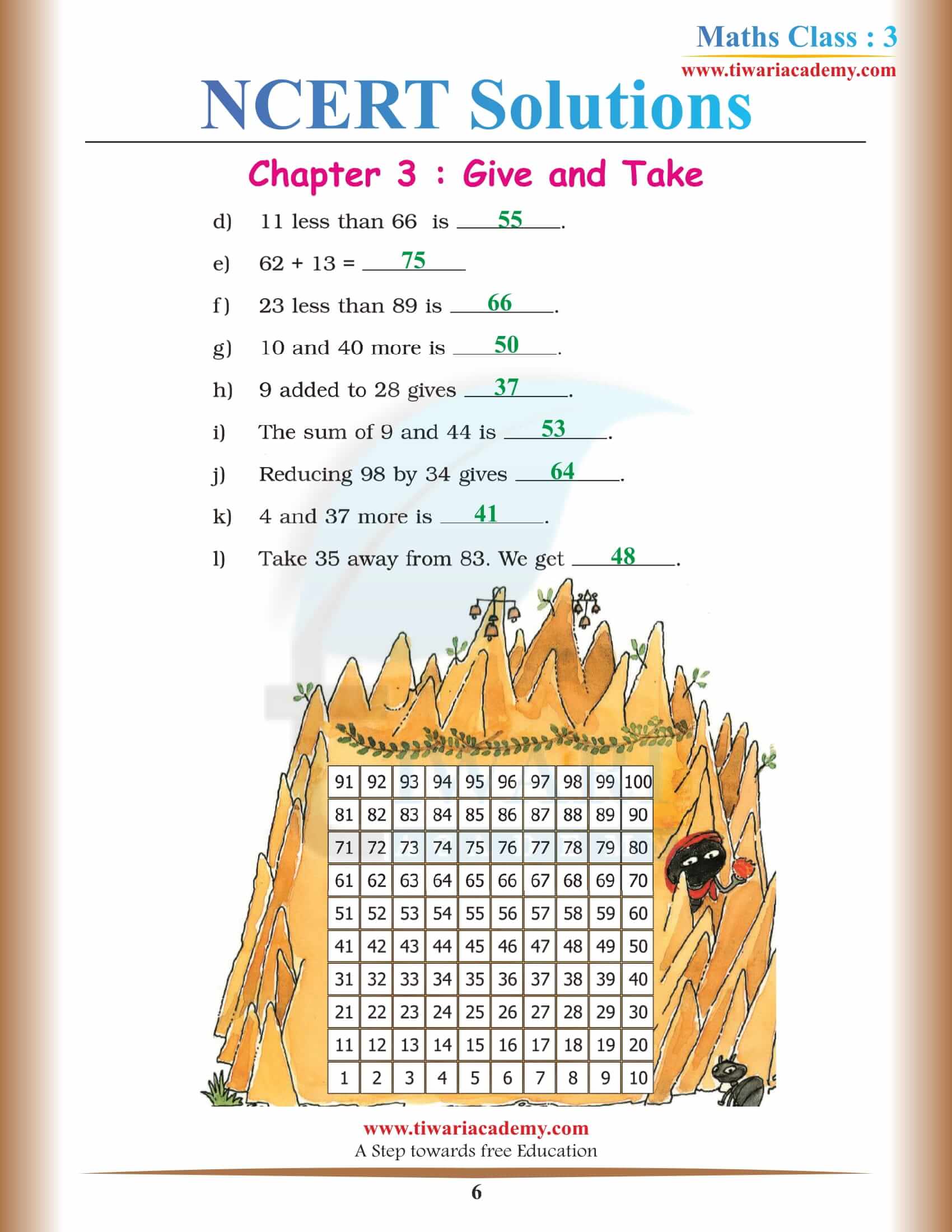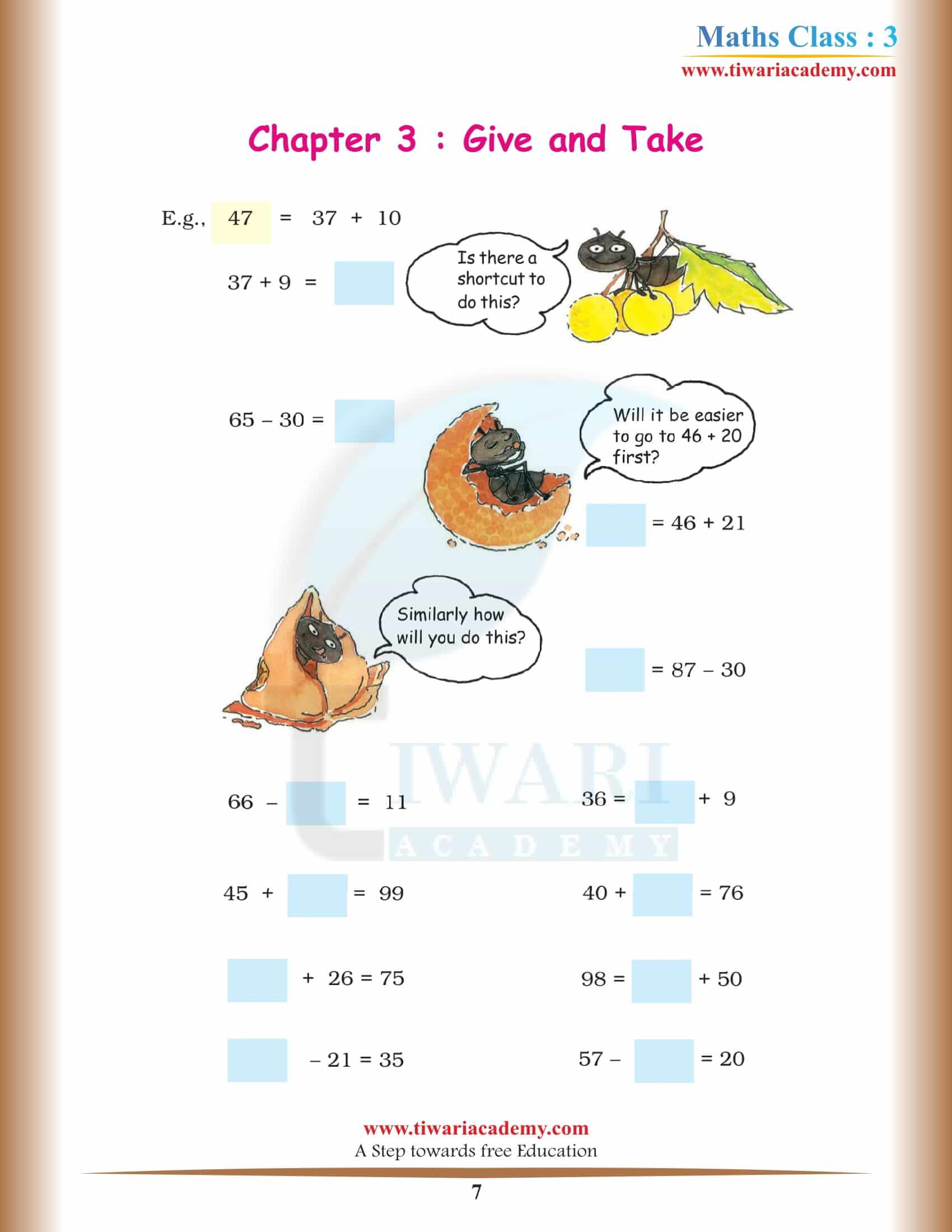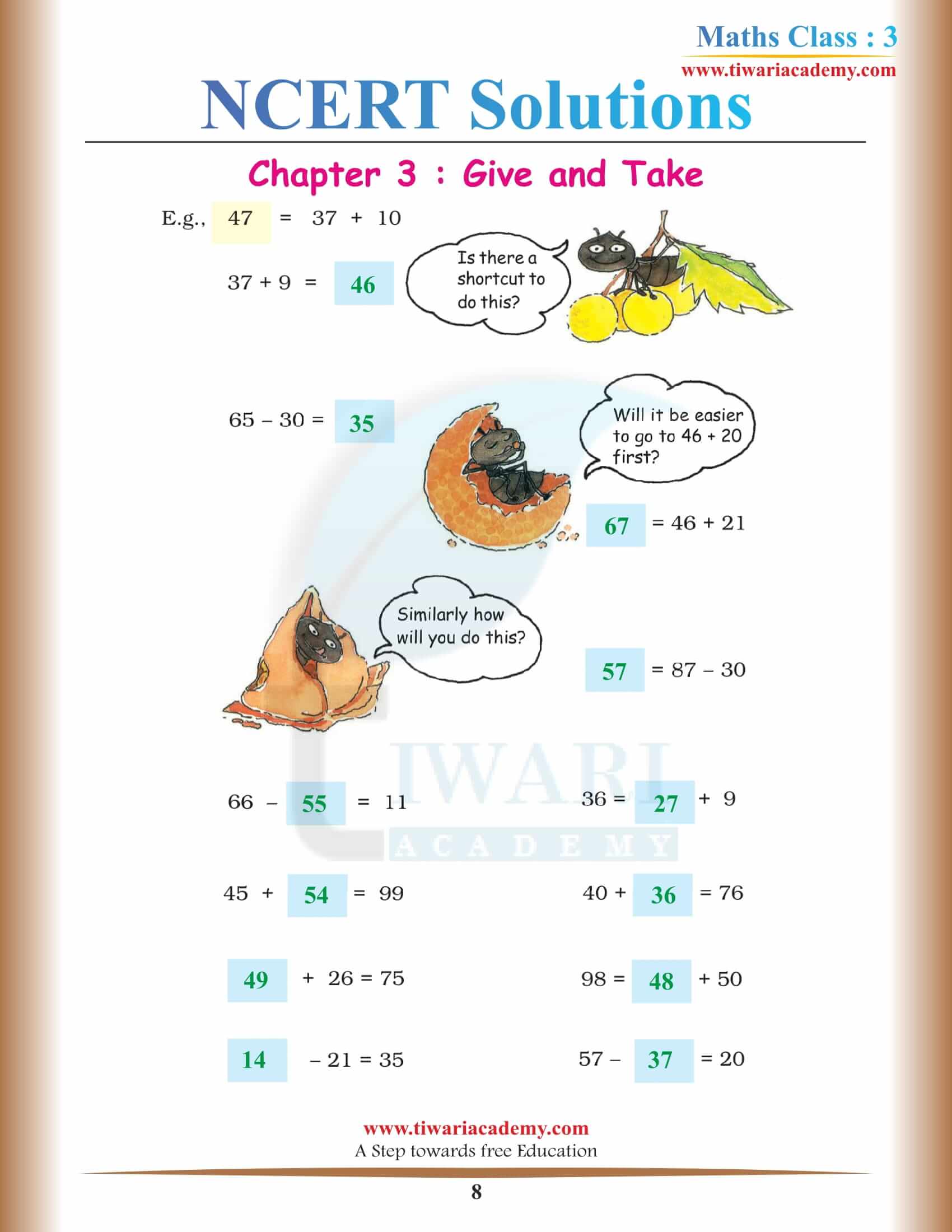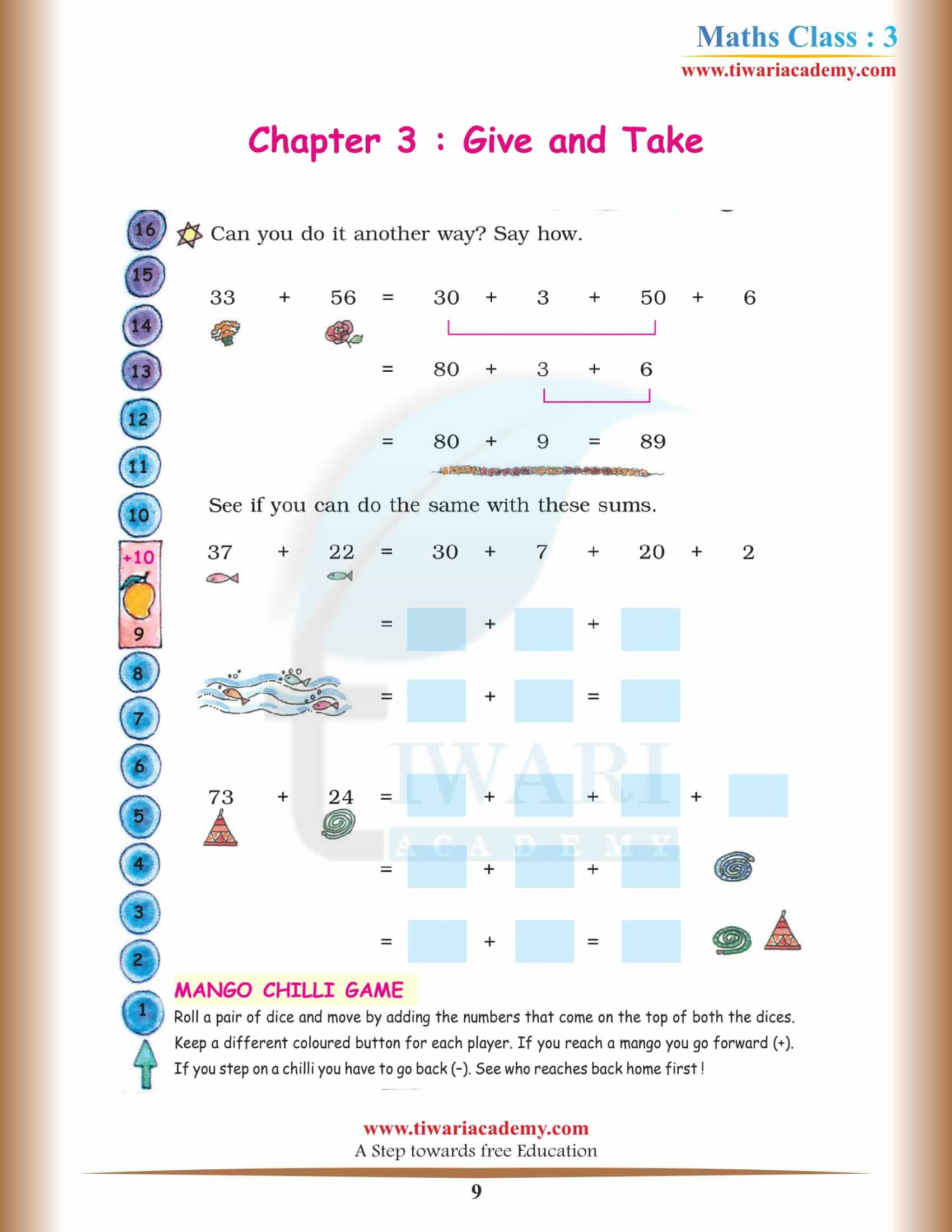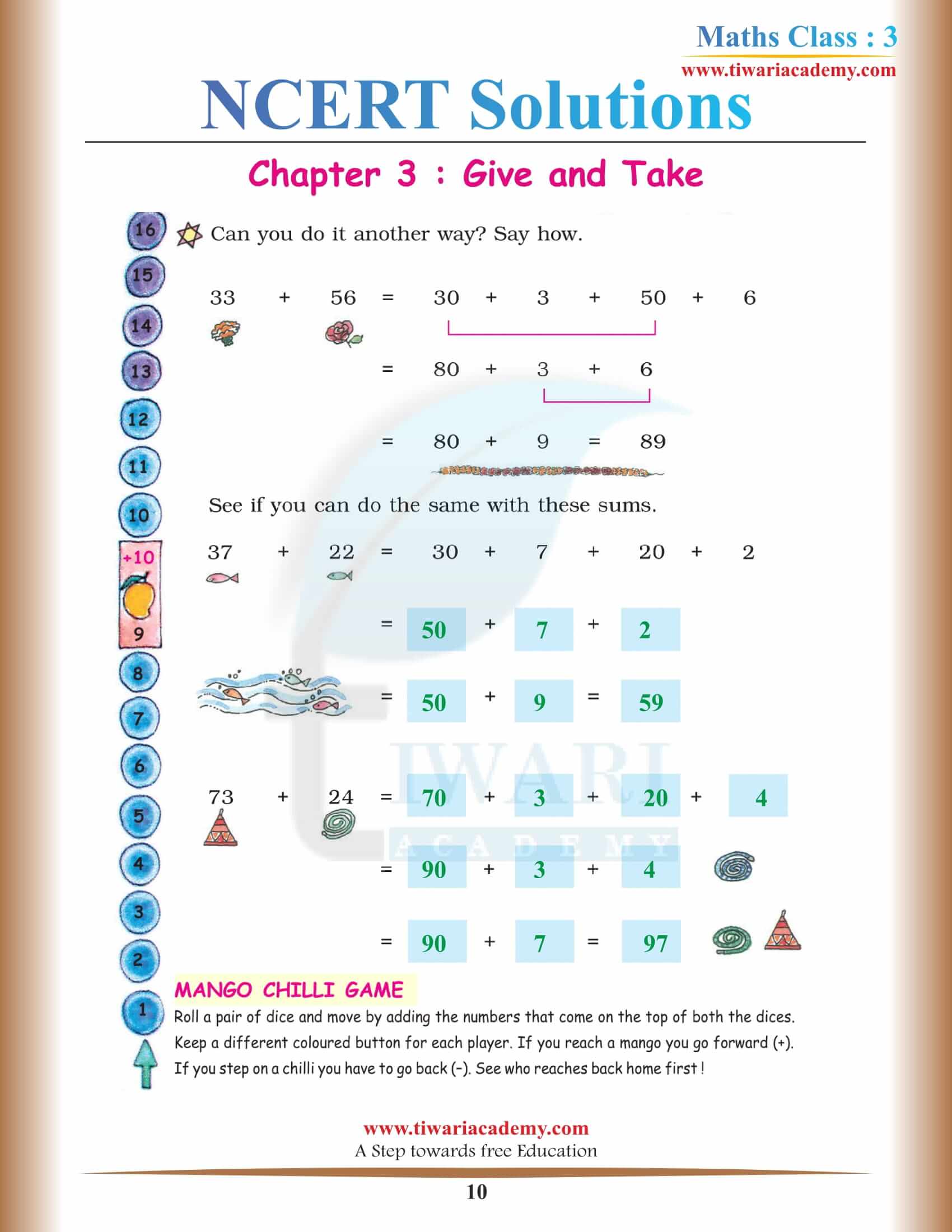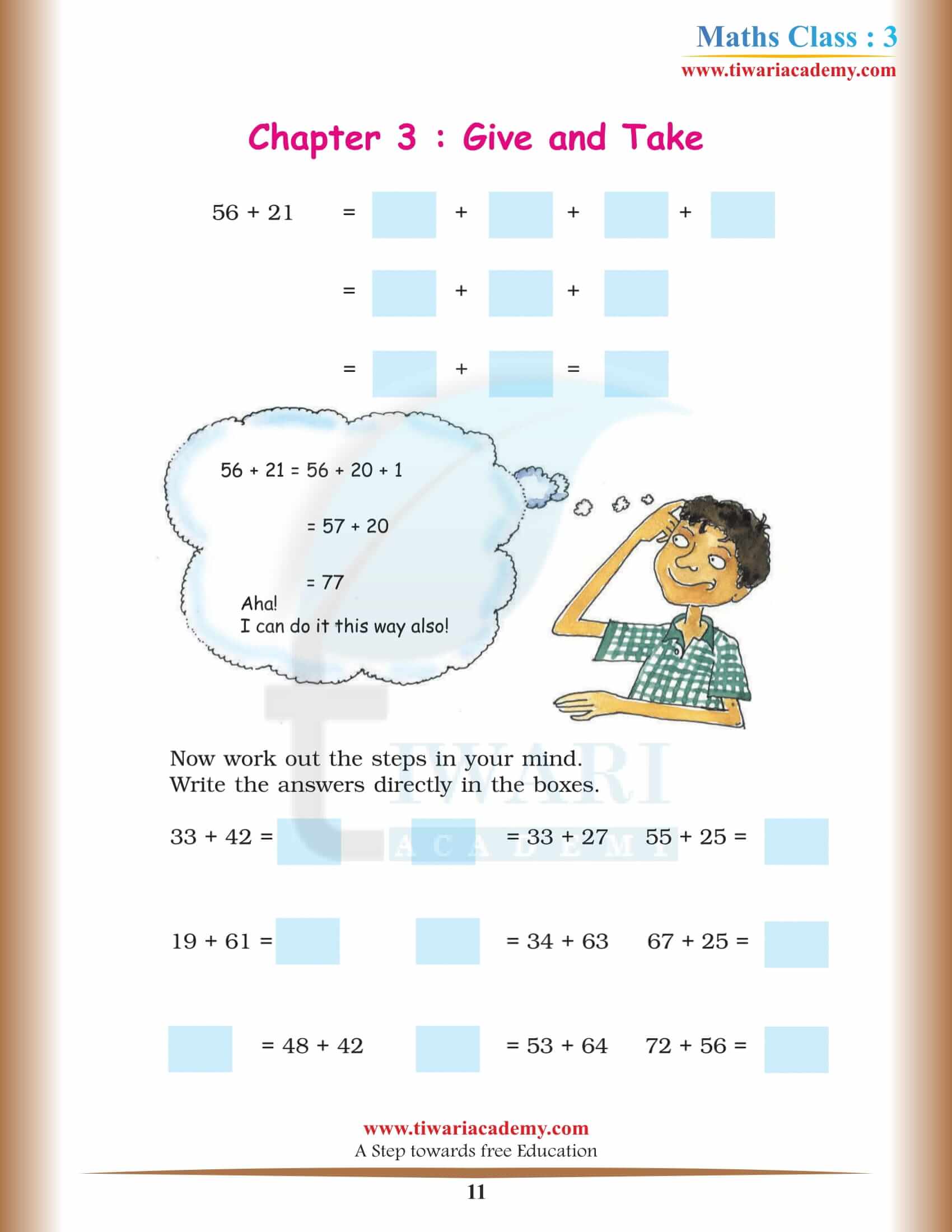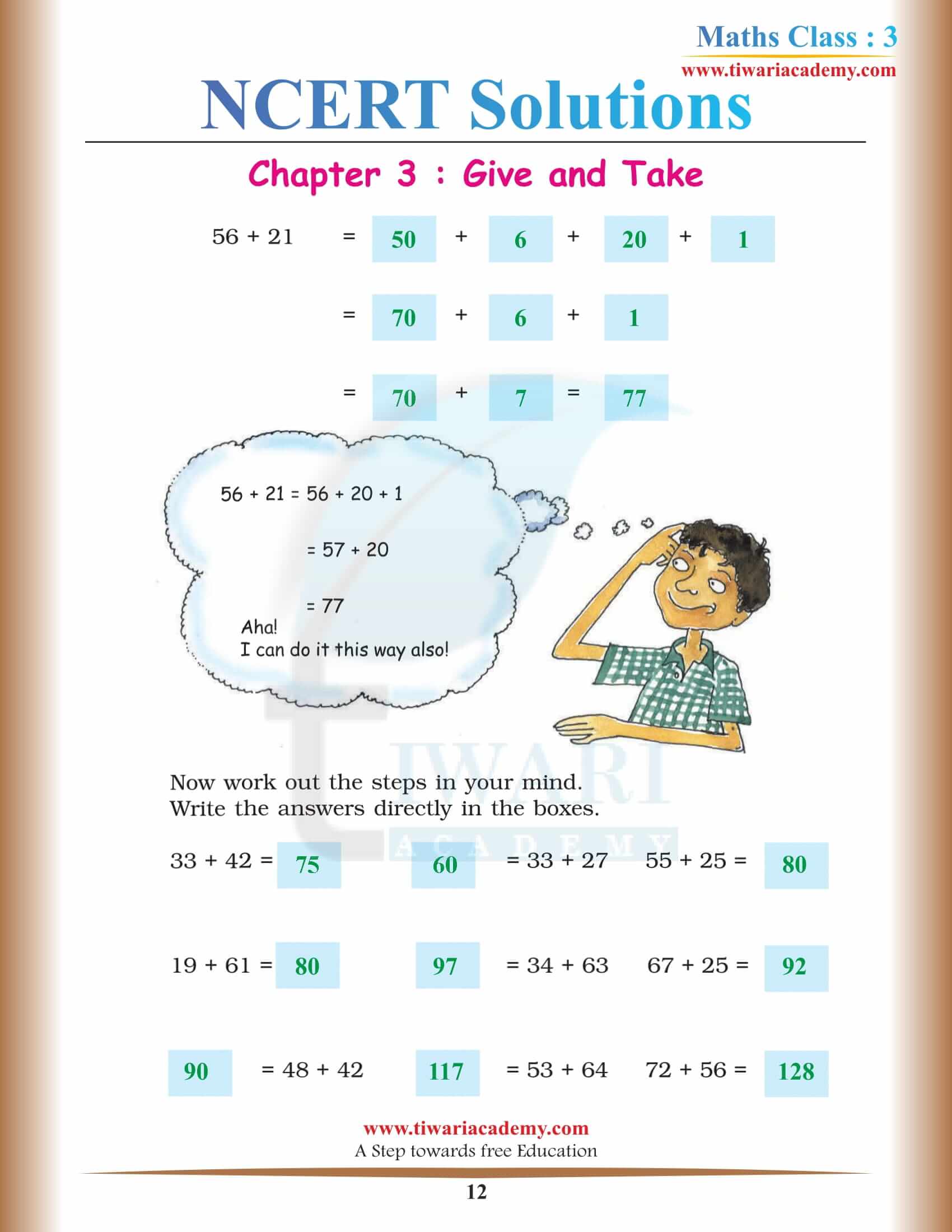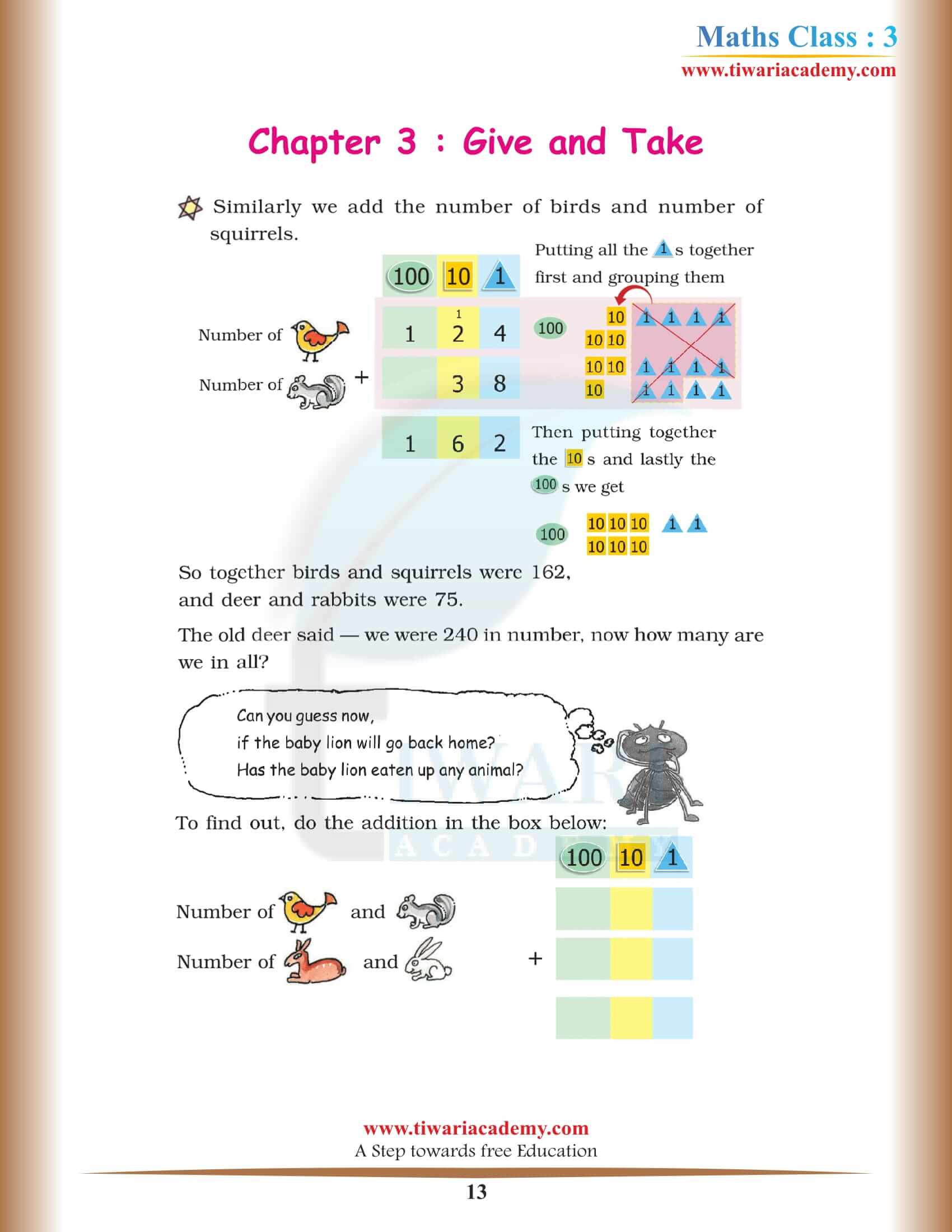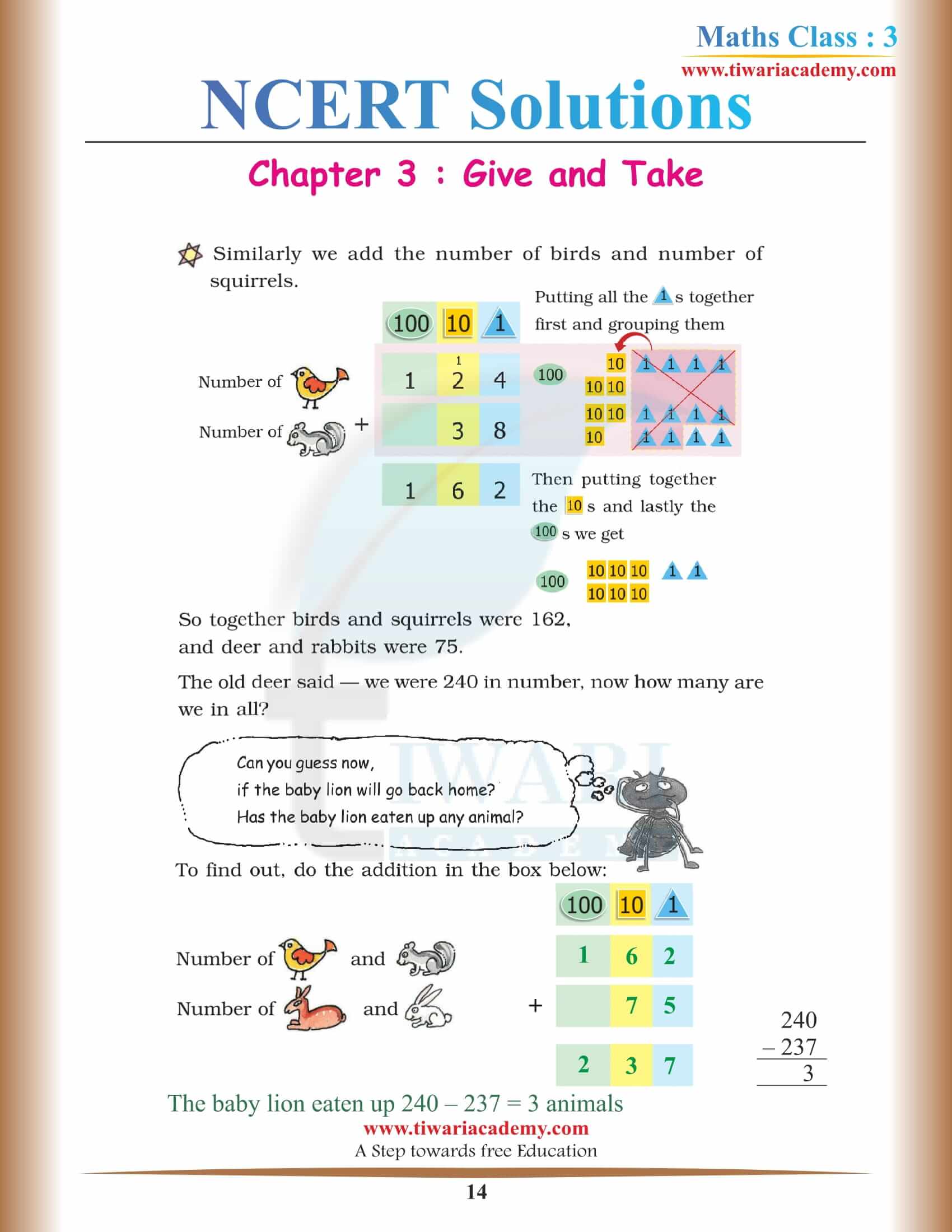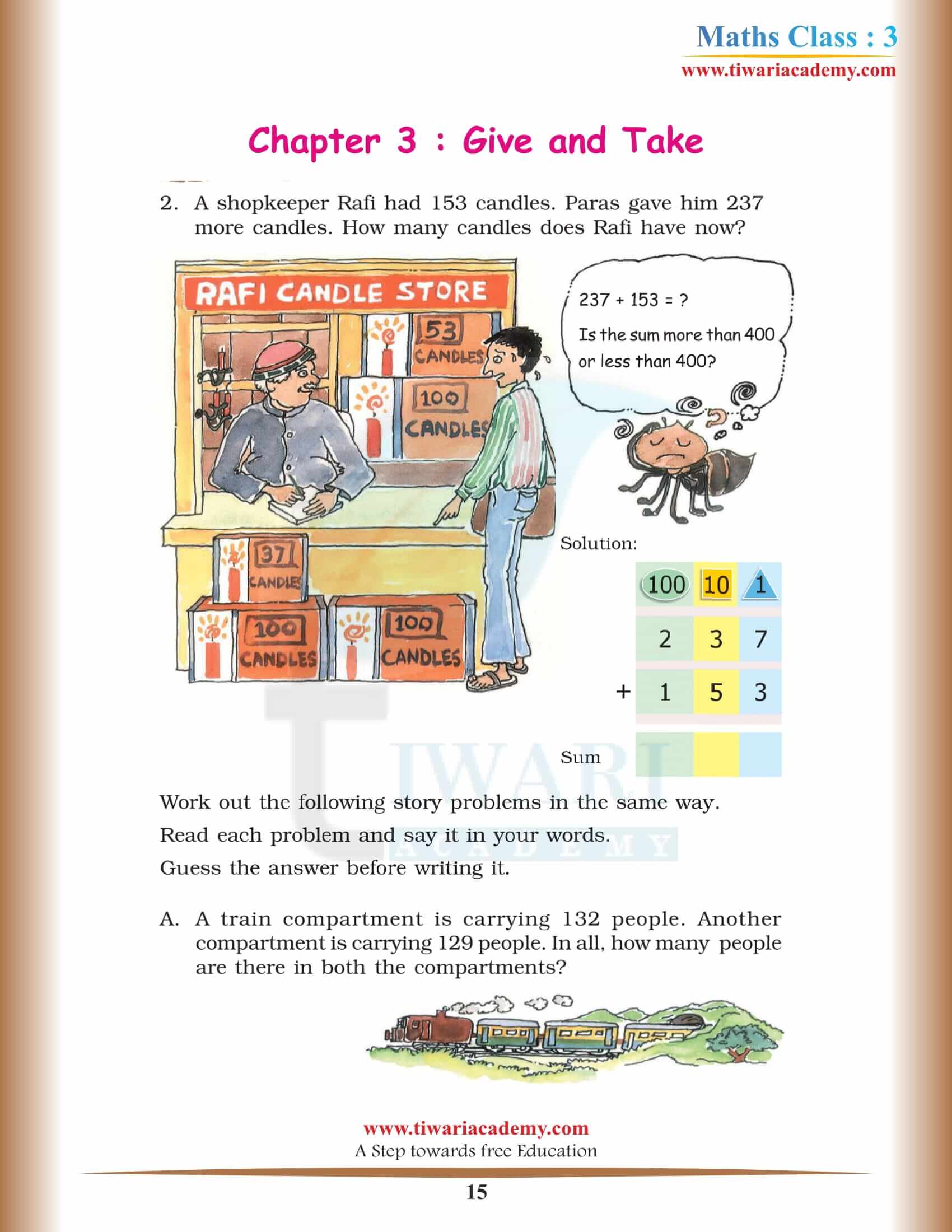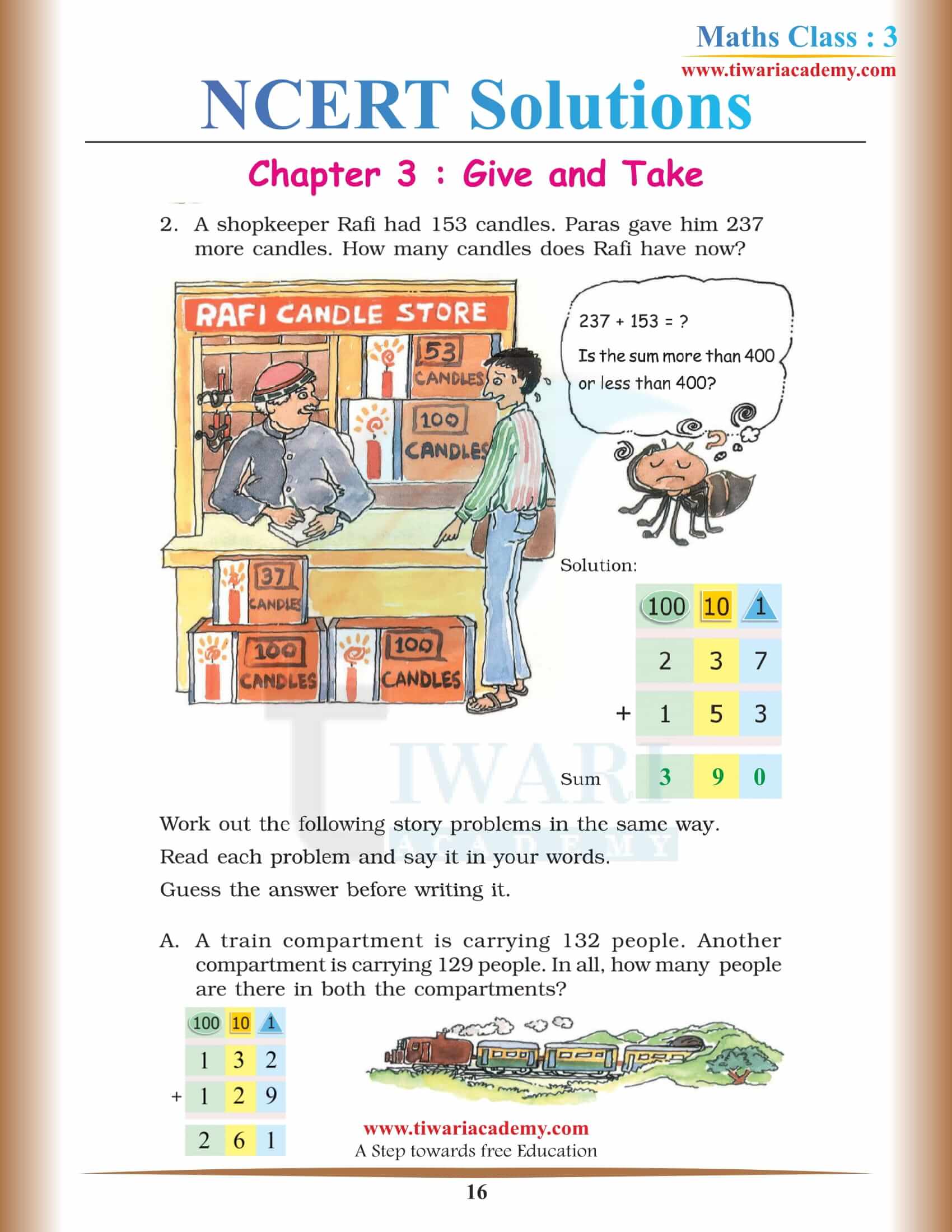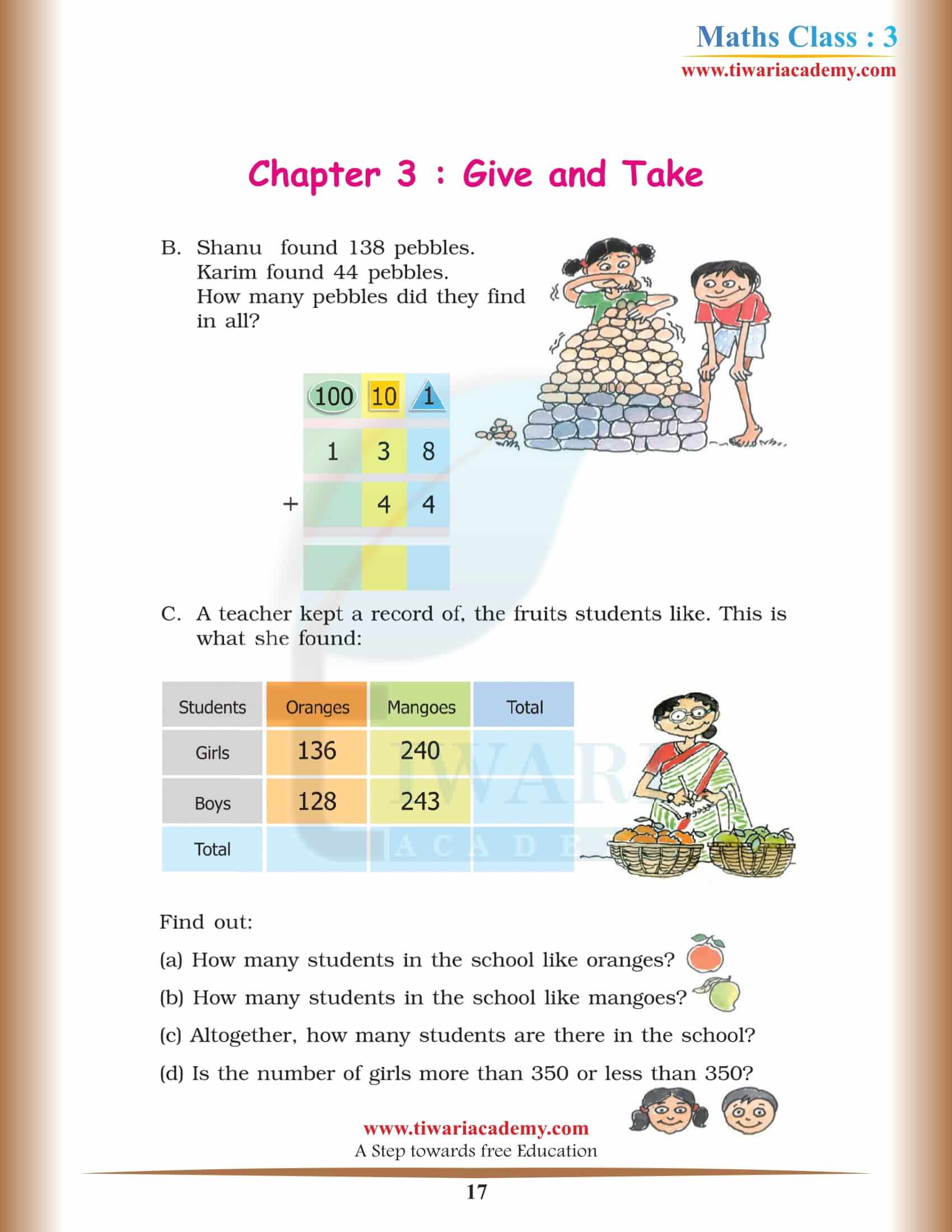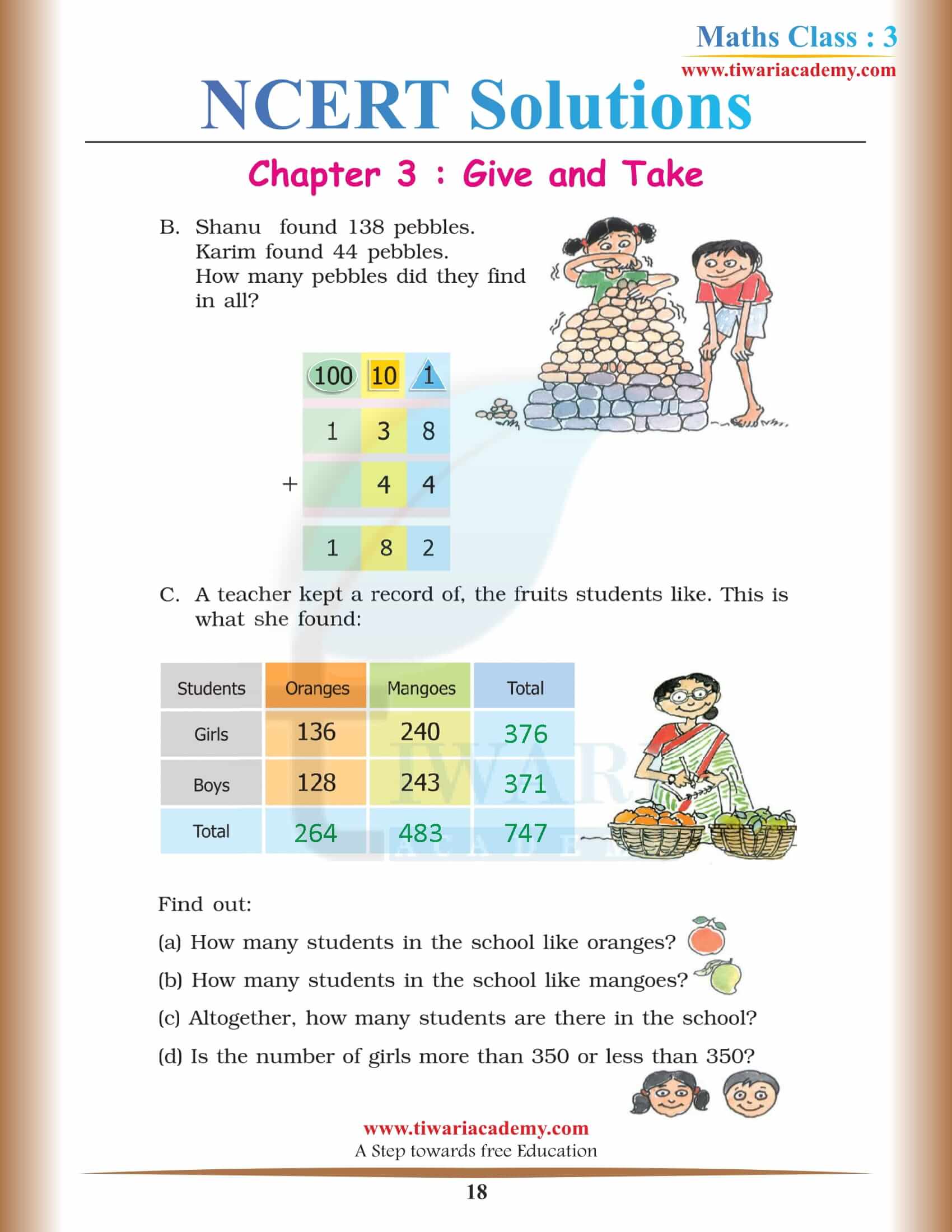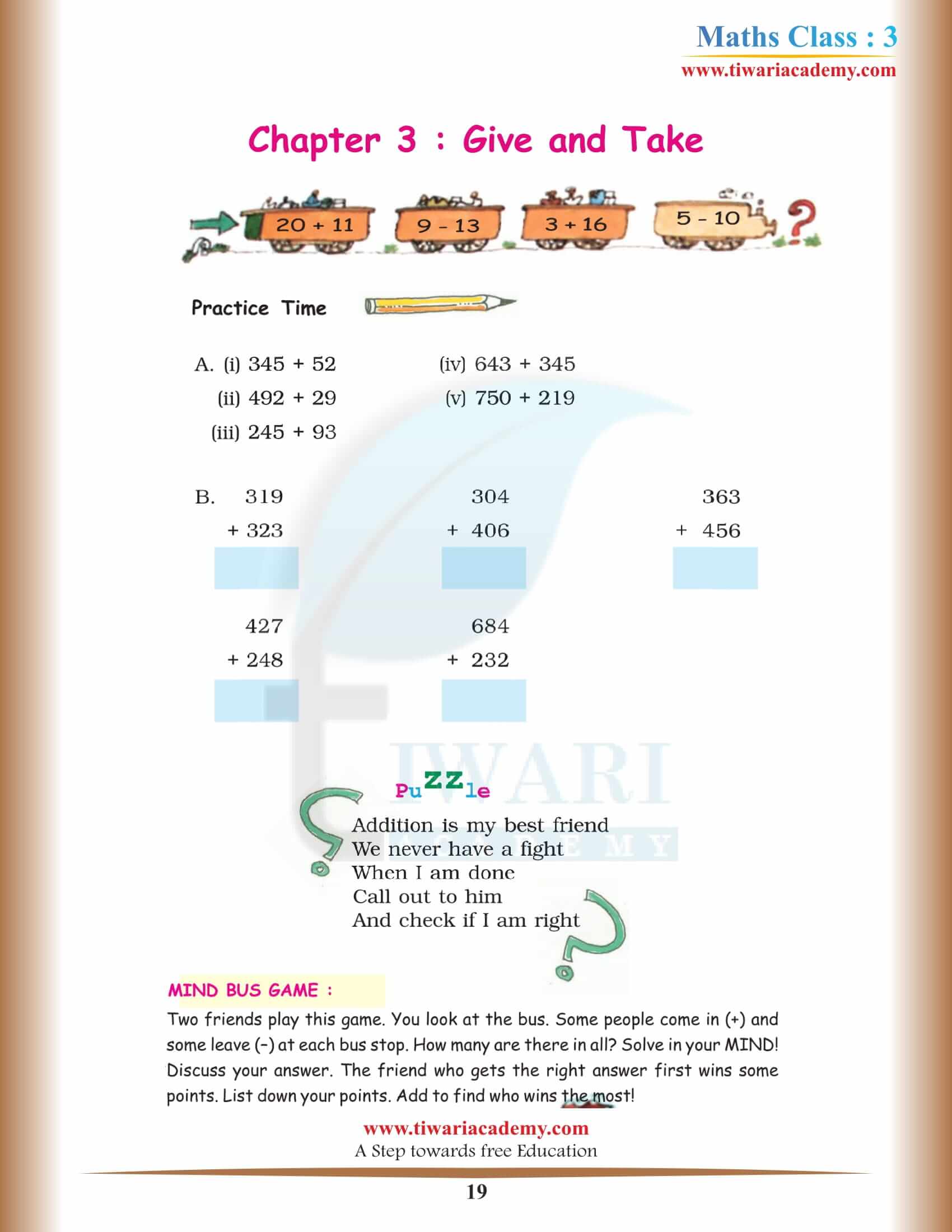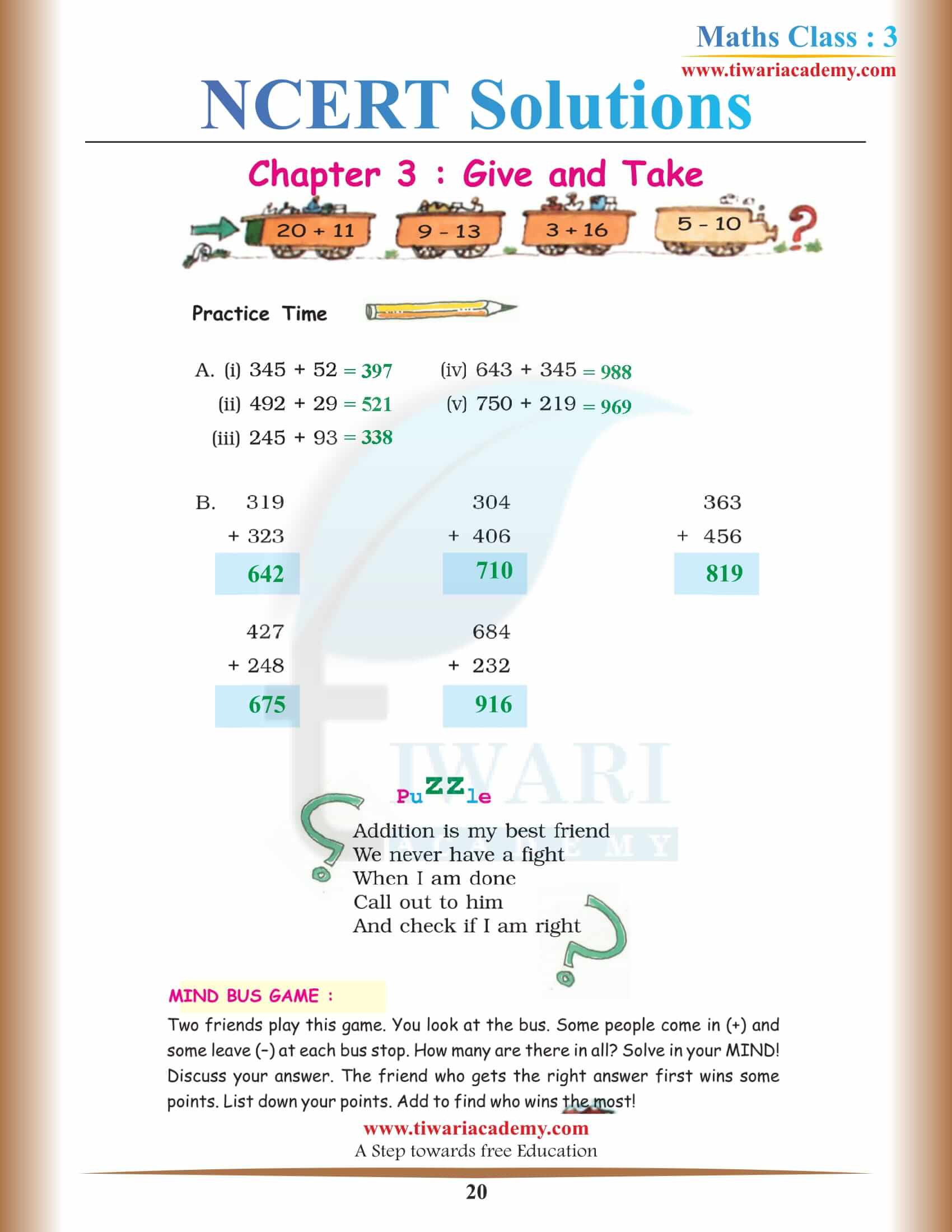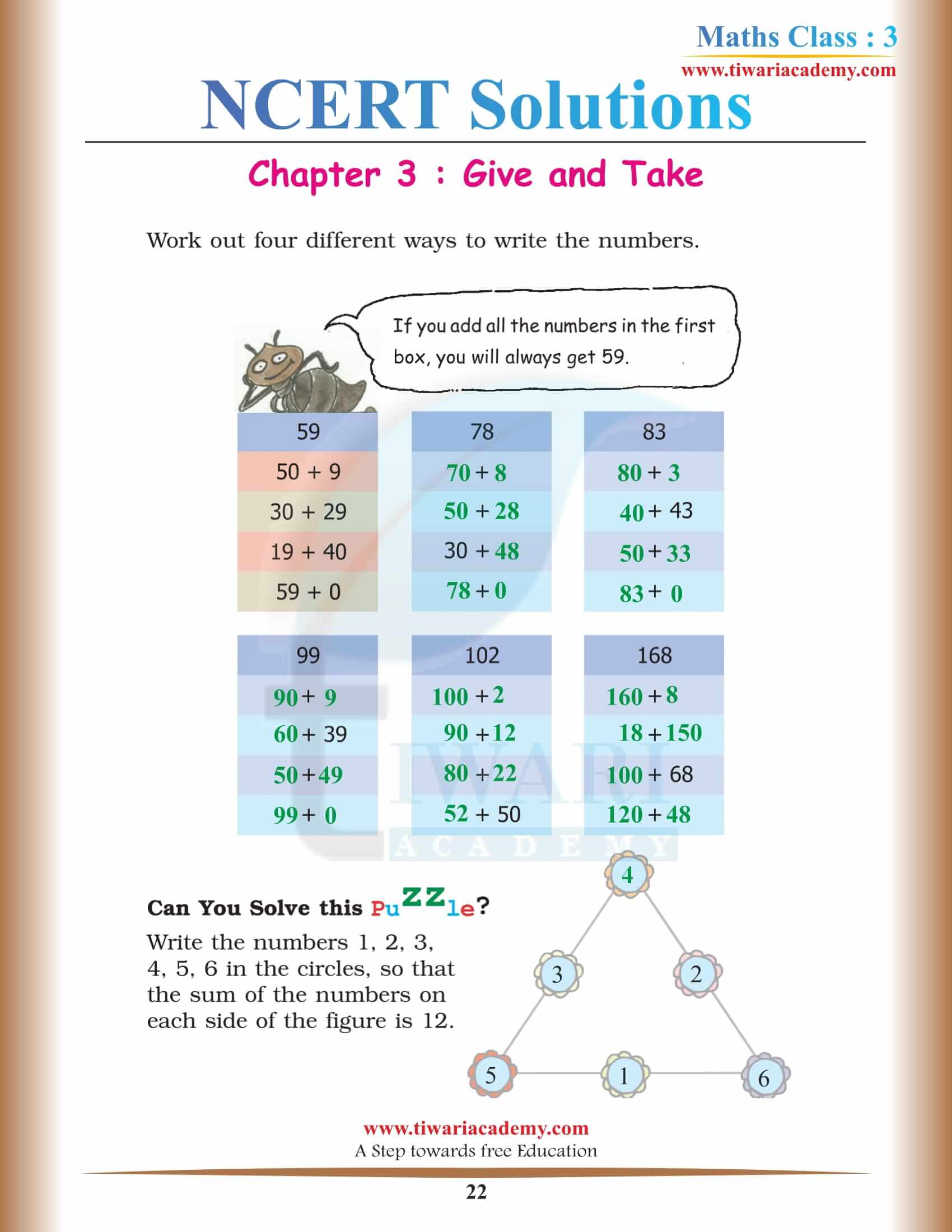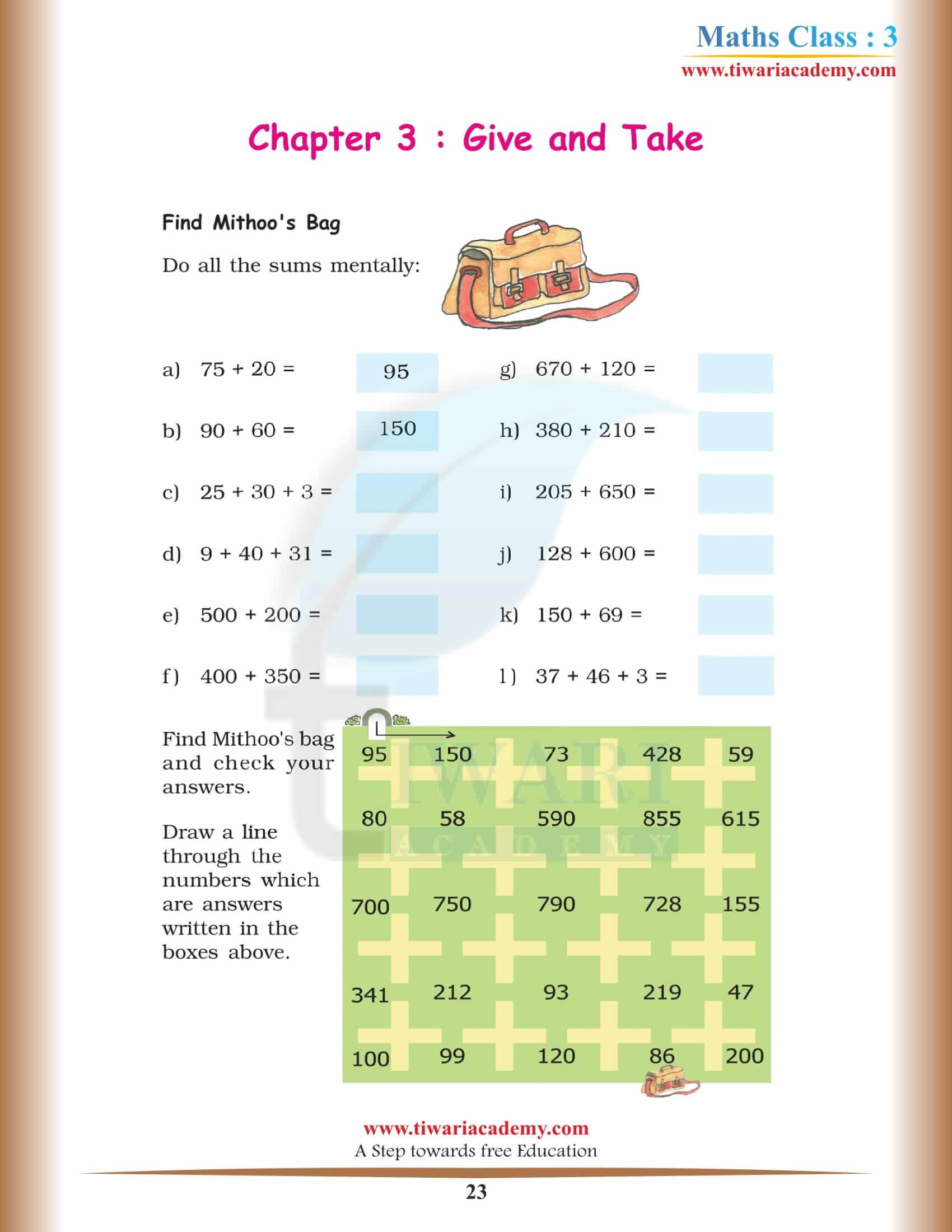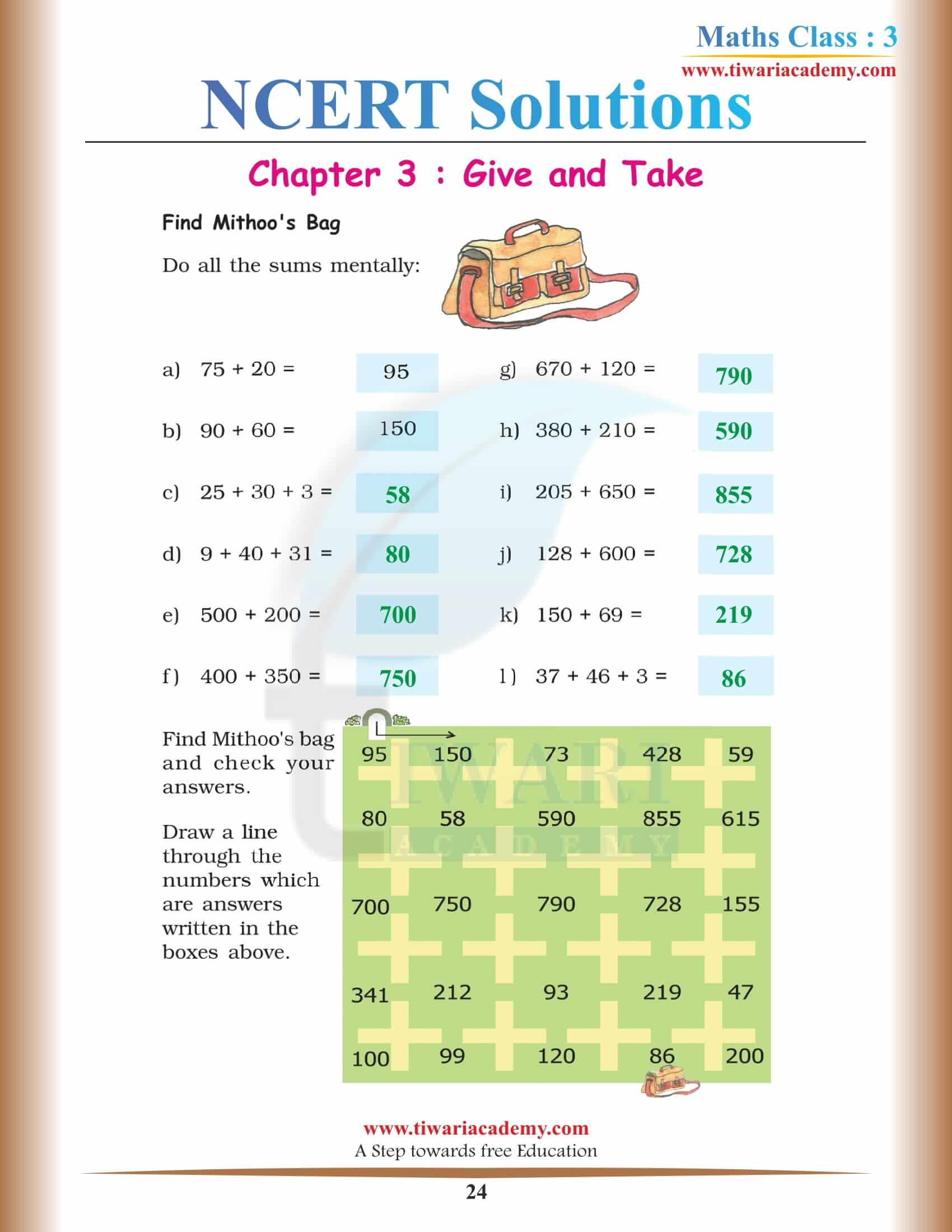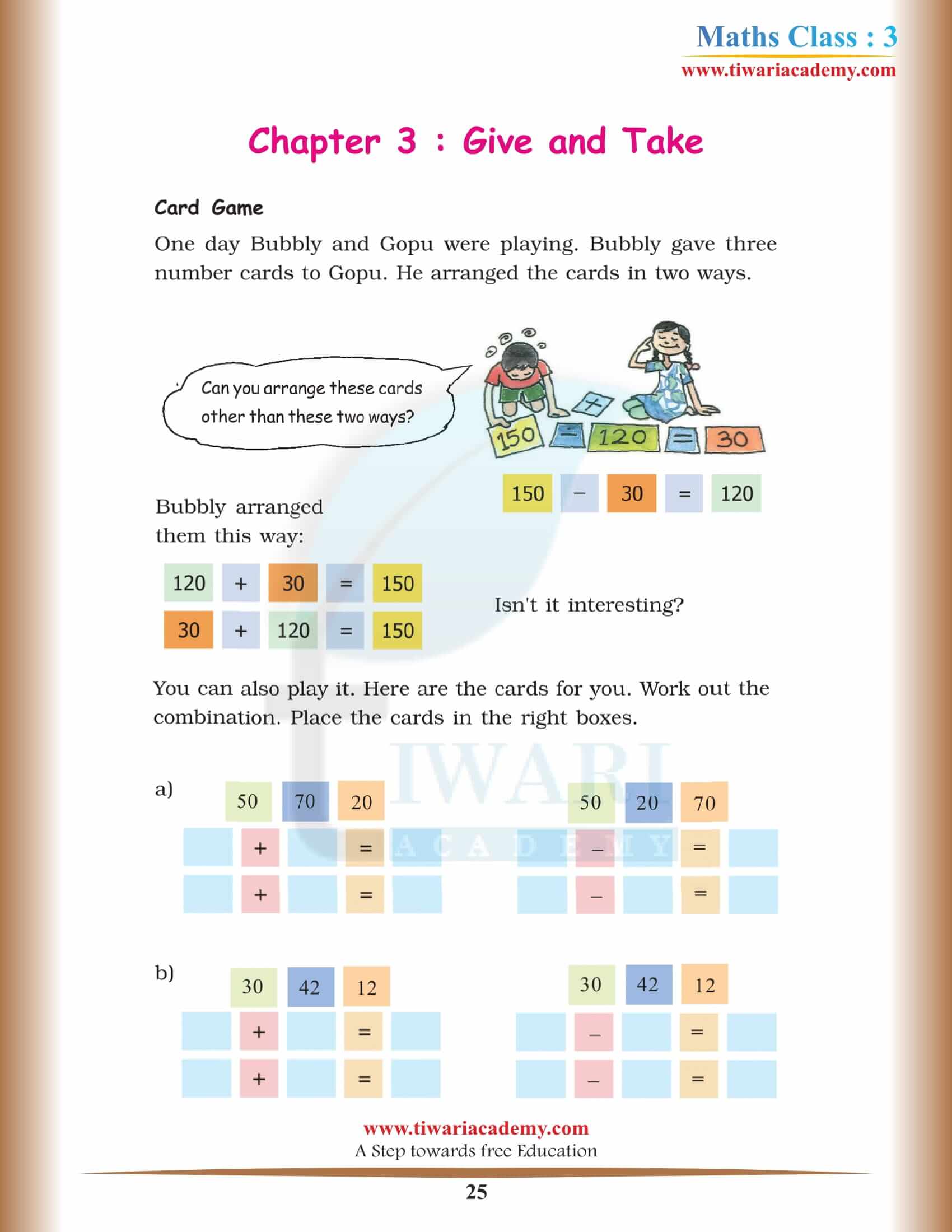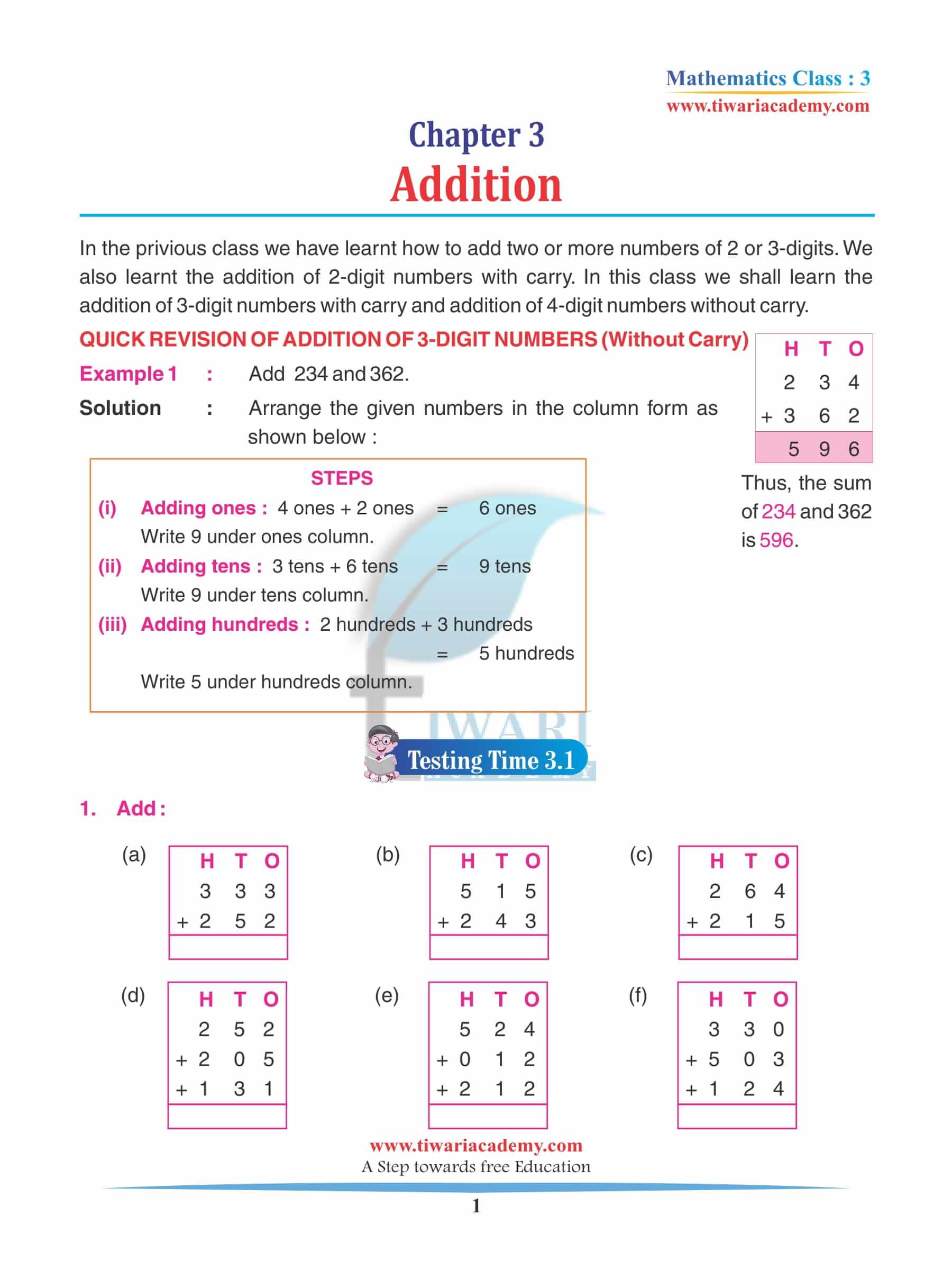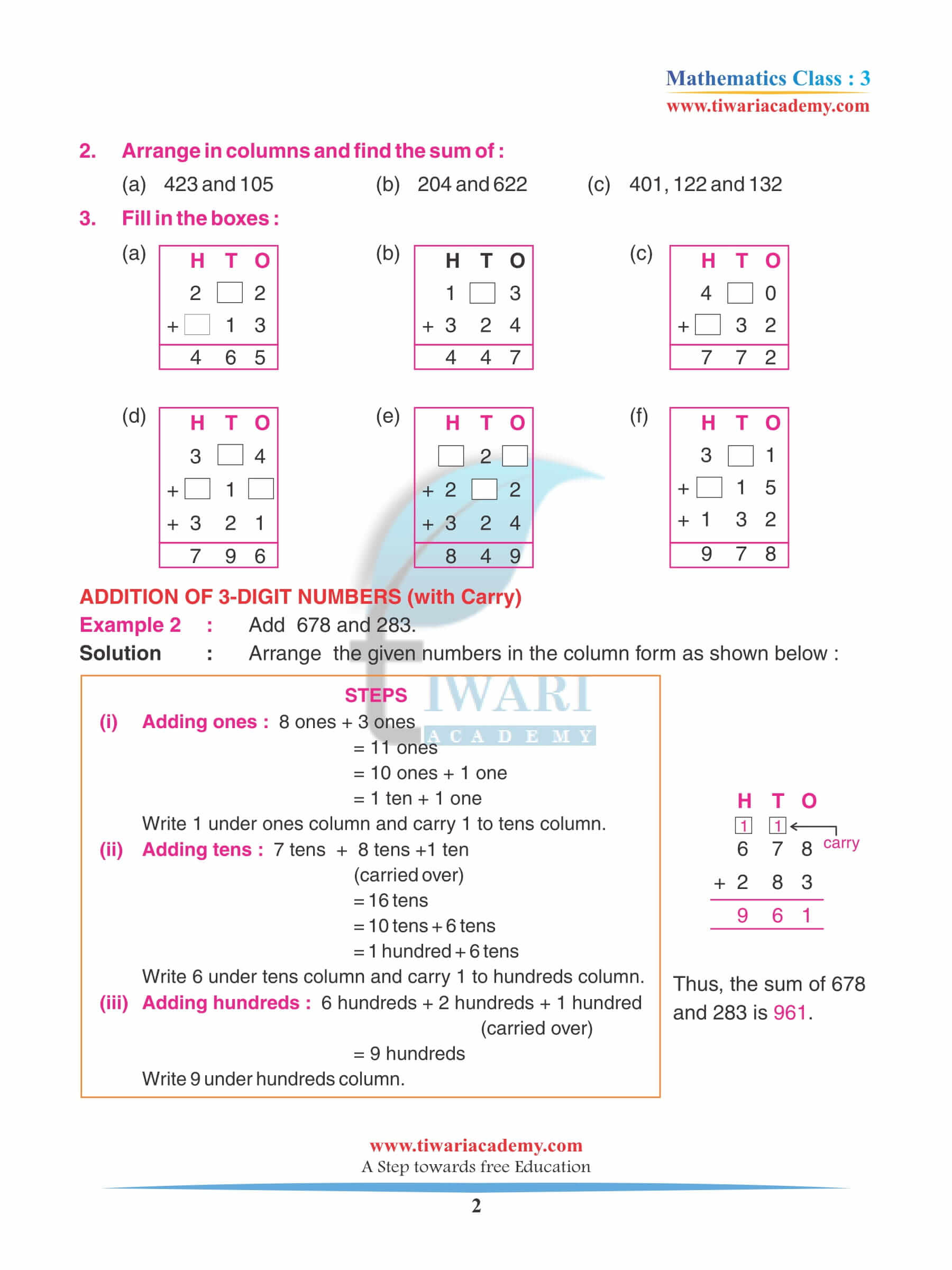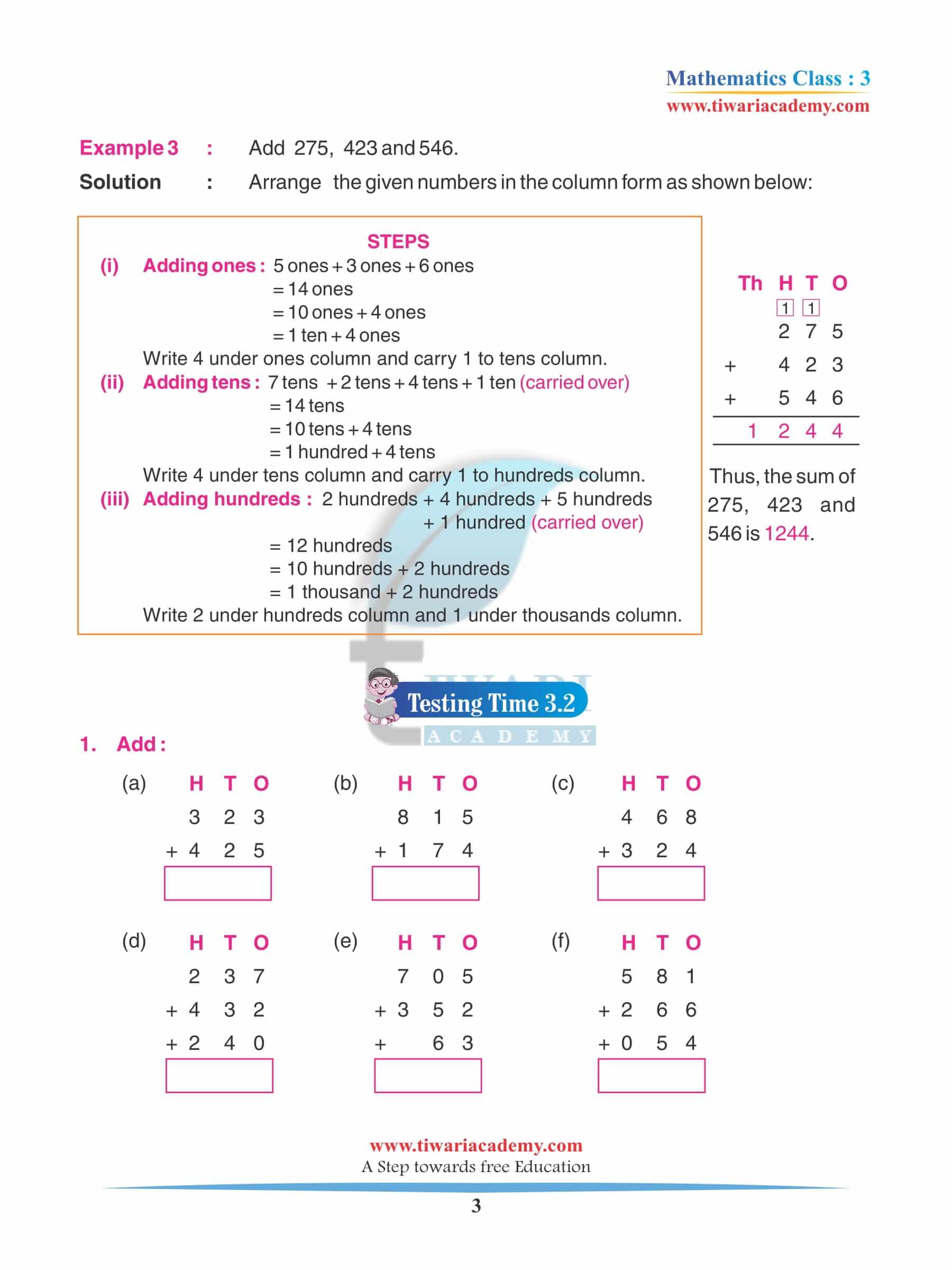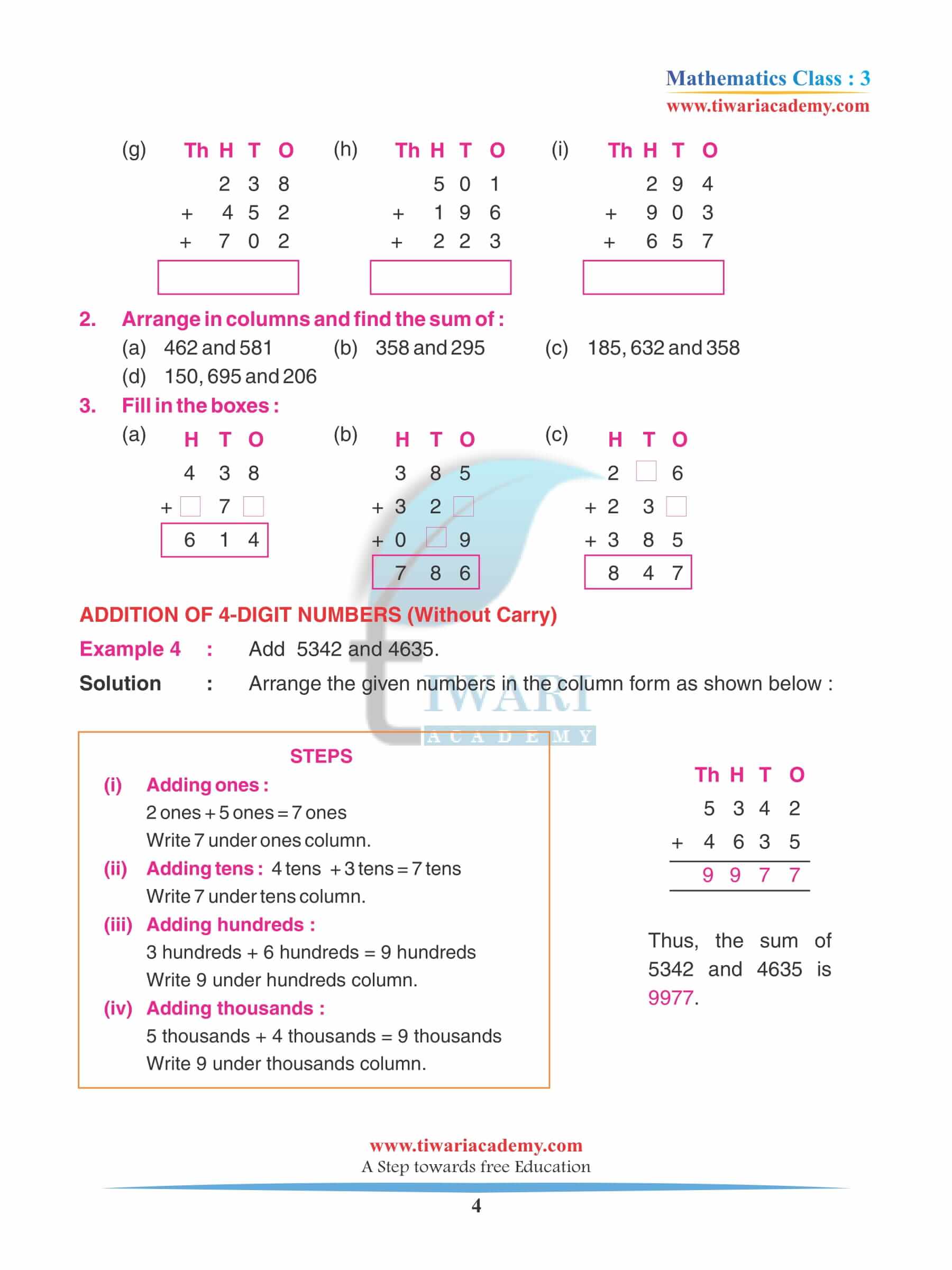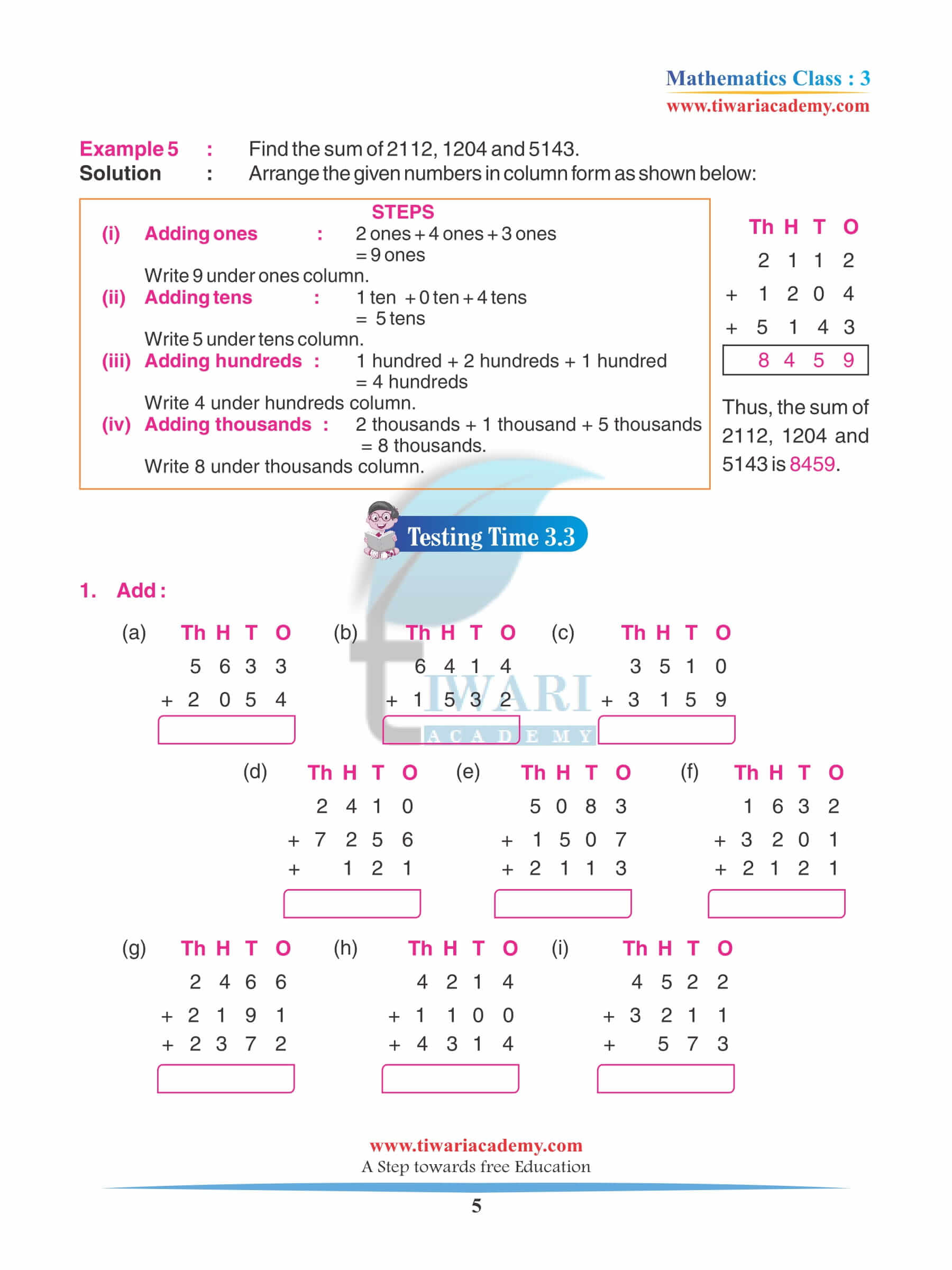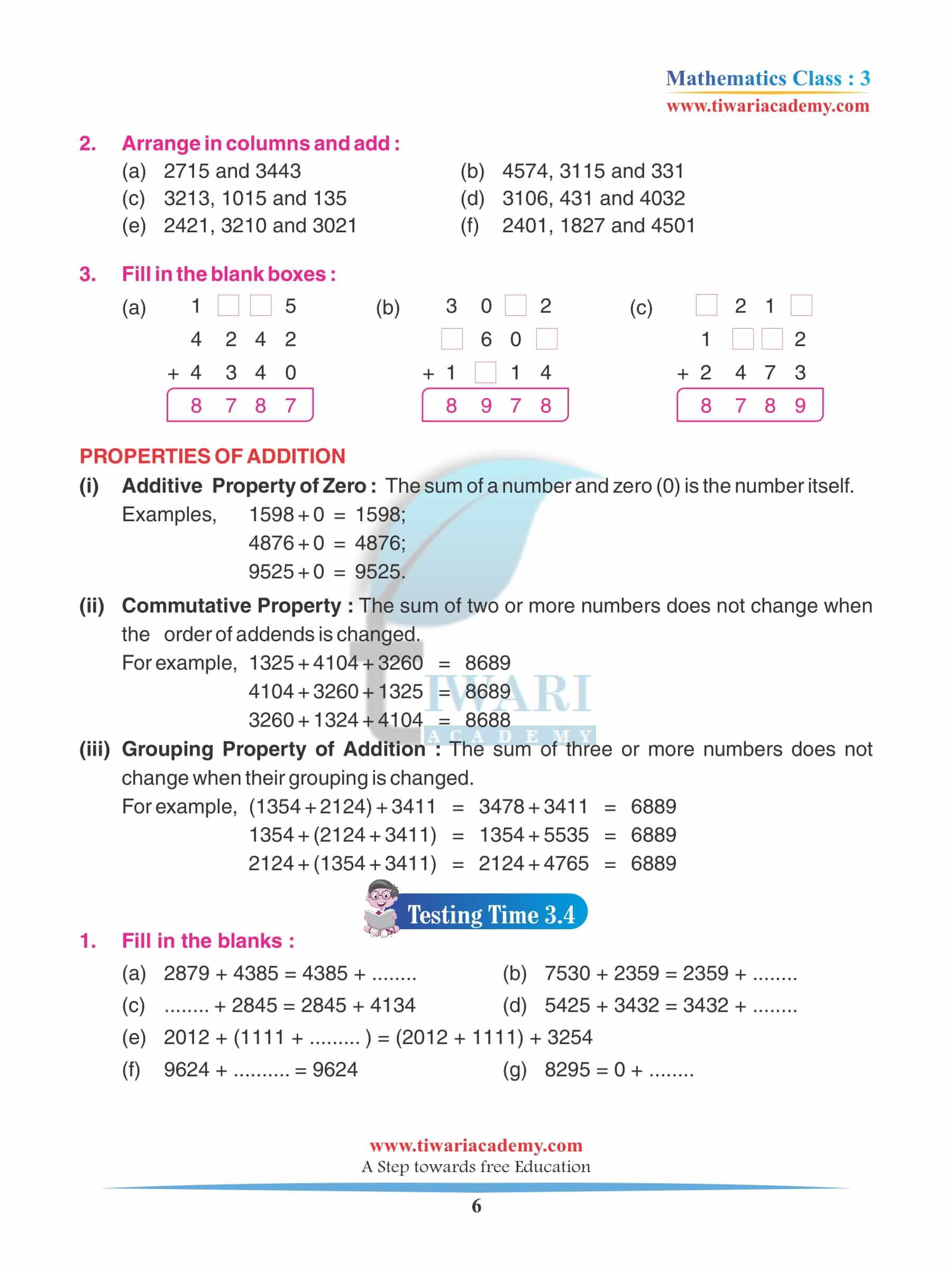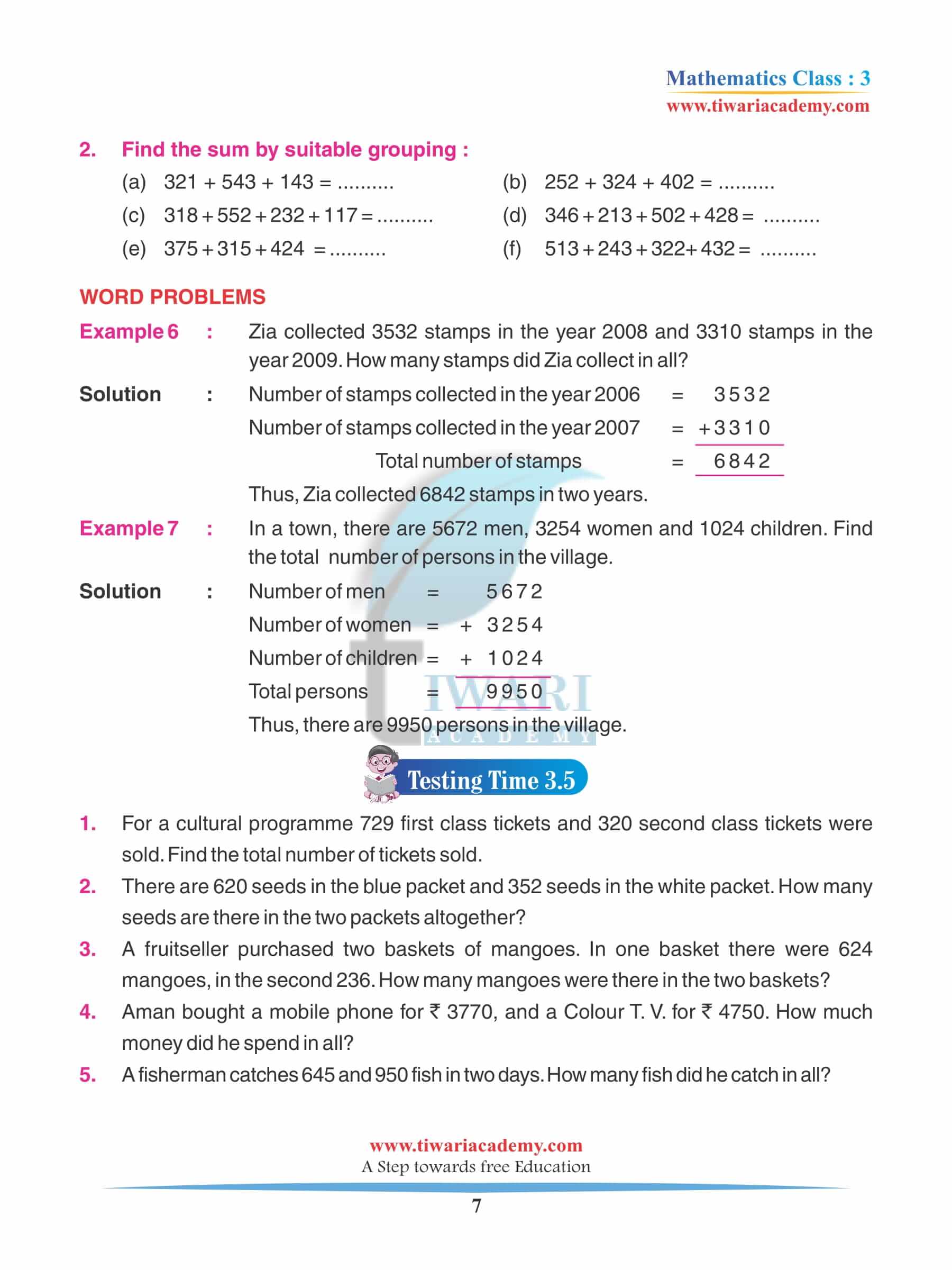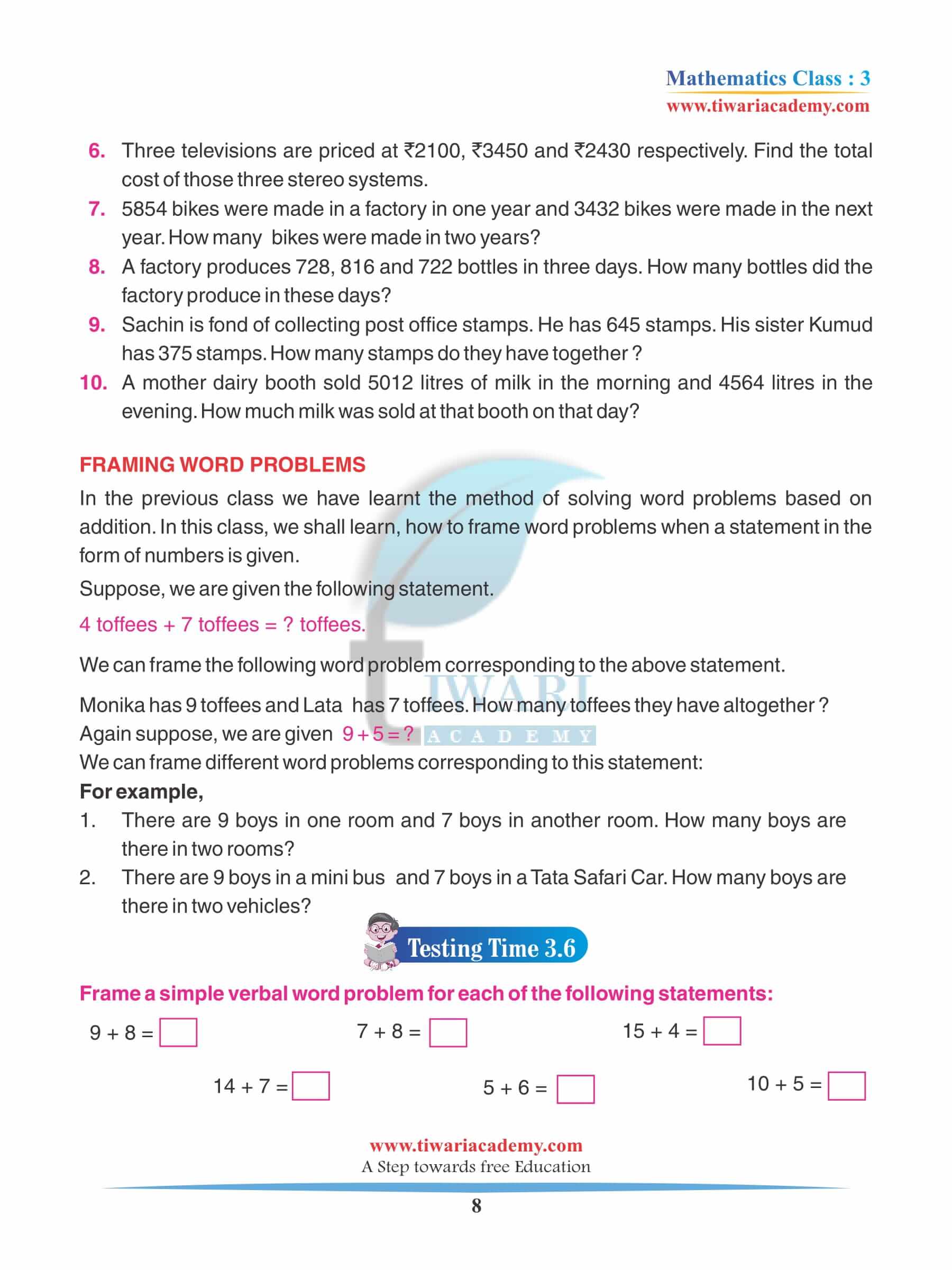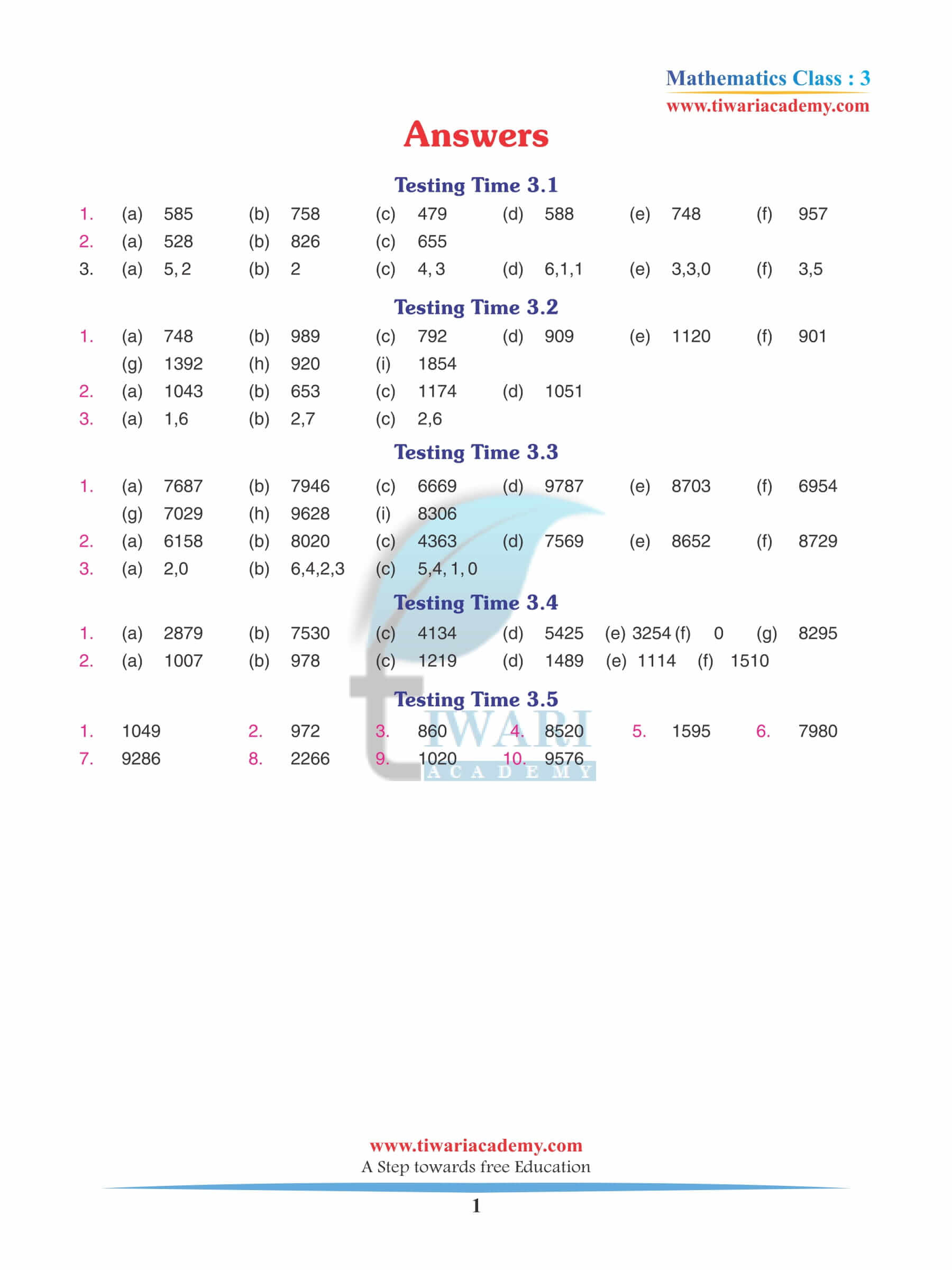 Last Edited: August 14, 2022