NCERT Solutions for Class 3 Maths Chapter 4 Long and Short in English and Hindi Medium free to download for new academic session 2023-24 free. Class 3rd Maths chapter 4 covers various units of length, including the centimeter, meter and kilometer. By practicing all the Maths acronyms for class 3 given in this chapter, you will have a better understanding of the concept, which will be useful in your higher classes as well as in your daily life.
NCERT Solutions for Class 3 Maths Chapter 4
Standard 3 Maths NCERT Chapter 4: Type of Measurement
You have already understood how to check them and measure the length of anything just by measuring with your palms and there is another way to measure with the help of your arm's length. What do you think this length could be accurate enough to utilize in any business doing commerce.
What if I say my hands are bigger than yours or your hands are bigger than your younger sibling's hands?
Now? If you agree with the facts do you understand what changes could that bring in if it had been done while doing in the business?
Well if you don't this could cause major changes in the profits one earns while doing the business. Want to know How?
Well, this chapter will let you know about the cases that you might not realize normally while measuring with your hands.
There are some of the interesting questions also given in the story that require your attention. Can you do it?
Grade 3rd Maths NCERT Chapter 4: Measurement of Different Things
Moreover, if you have already completed the chapter above please try to check the other topics too. Such interesting things are given in the chapter where you can see their re-measurements are given of certain things such as measurements of chalk, Lizard, Dice and more. Apart from the things given in the chapter what are the basic things that you have around you have measured. Try it like measurement of your pencil box measurement of your height, maybe measure your sibling's height and your pet's height.
Since You have already studied how the measurement of hands is not a good way to measure things as every hand has a different length but have you considered not only this but even in your hands have fingers in different sizes.
Class 3 Maths NCERT Chapter 4: Activity
I hope once you have checked the measurement and you found the results is interesting. Your siblings might not have the same knowledge so why not share this knowledge with your siblings and friends.
CBSE 3rd Maths NCERT Chapter 4: Shortest Way
You have already measured the many things and found interesting knowledge of height and length. So, would you help Gibli to reach the grain? Find the shortest way by measuring all the paths and tell us what you found there.
3rd Mathematics NCERT Book Chapter 4: Centimeters and meters
You have studied many things in the chapter and studied many things about the length and how to measure but what are the basic points that you're considering measuring, Centimeter or meter?
In this chapter of you will find out about the meter and centimeter and how to use them. Then only you will be able to define the length in a different form.
That will do two things first you will find it easy to measure and keep it in your mind easily.
What are other important things that one can learn in unit 4 of class 3 Mathematics?
Unit 4 is about the measurements and then how you measure different things differently that is also an important part of chapter 4 of class 3 Maths so that children will understand how the things that might look the same have different dimensions like a handful of sand.
How different is unit 4 from other chapters in the class 4 Mathematics NCERT book?
In unit 4 of the Mathematics book for class 4 students, one will learn about why standard measurement is required as the general measurement is not the correct type of measurement. It can differ from one to another. Another chapter teaches other parts of Maths but this method is also a vital part of this subject.
How do you suggest completing chapter 4 of class 3 Mathematics to complete easily?
To develop an understanding of Mathematics one needs to complete the activities first given in the chapter no matter how small they are so that students and develop an understanding of logic. Then move ahead with exercise and practice it 1 to 3 times.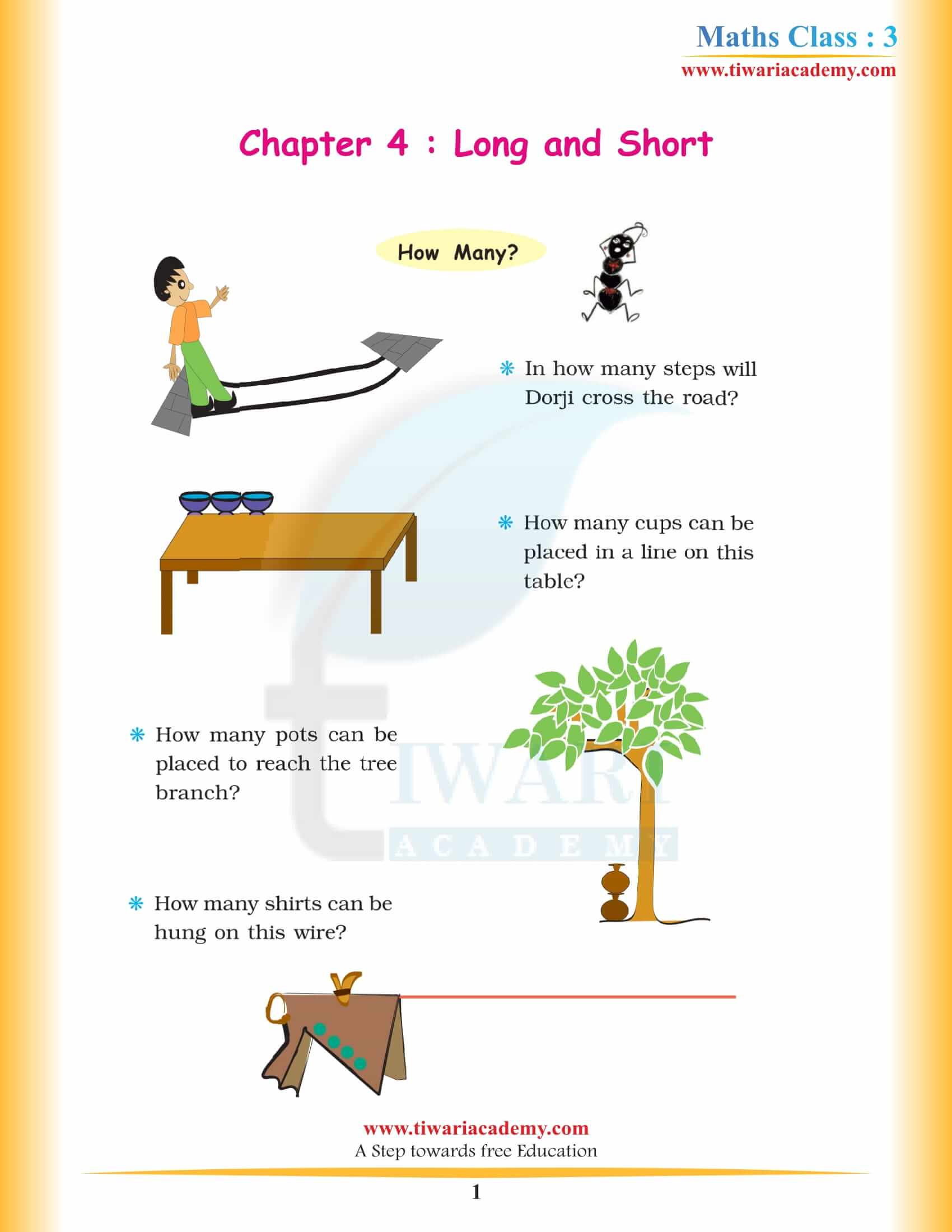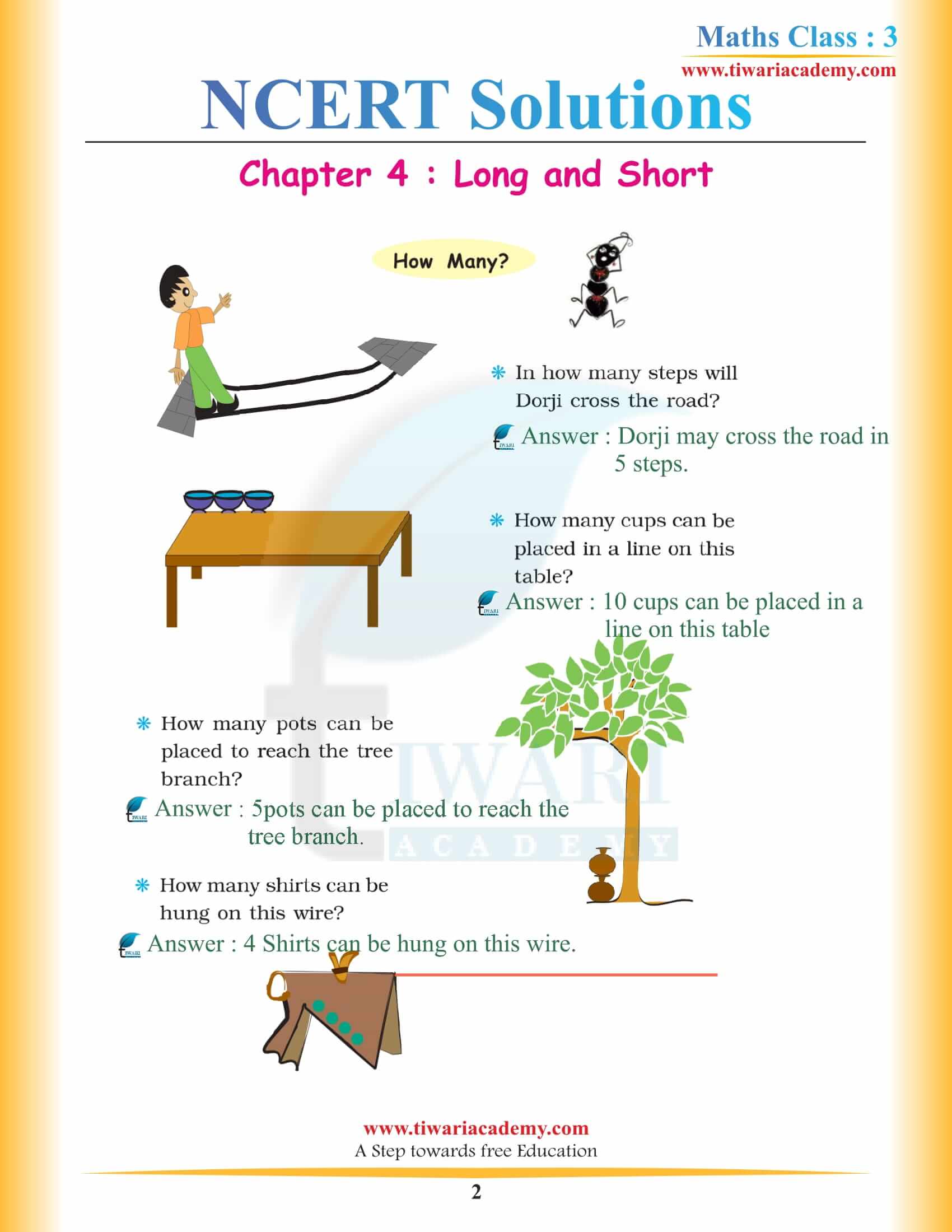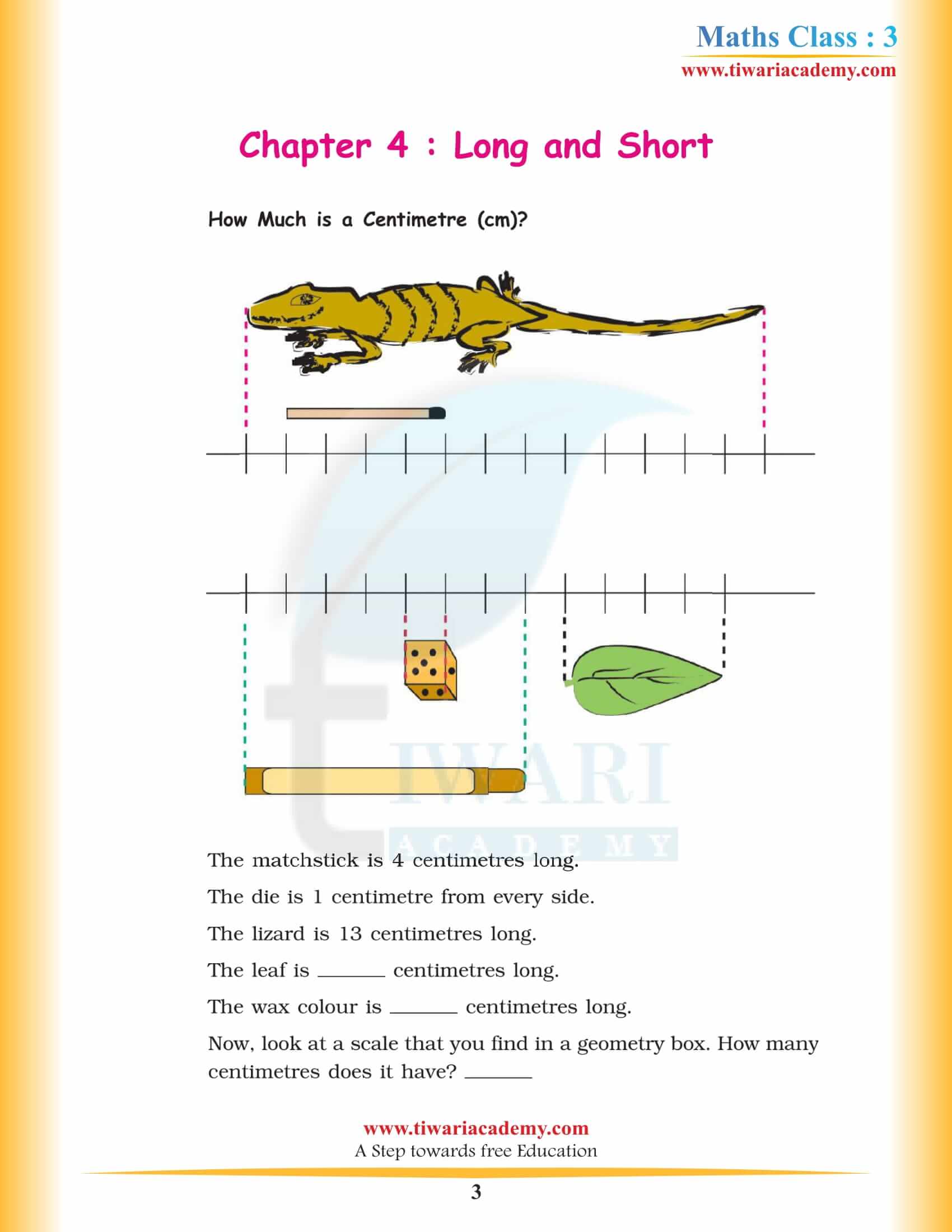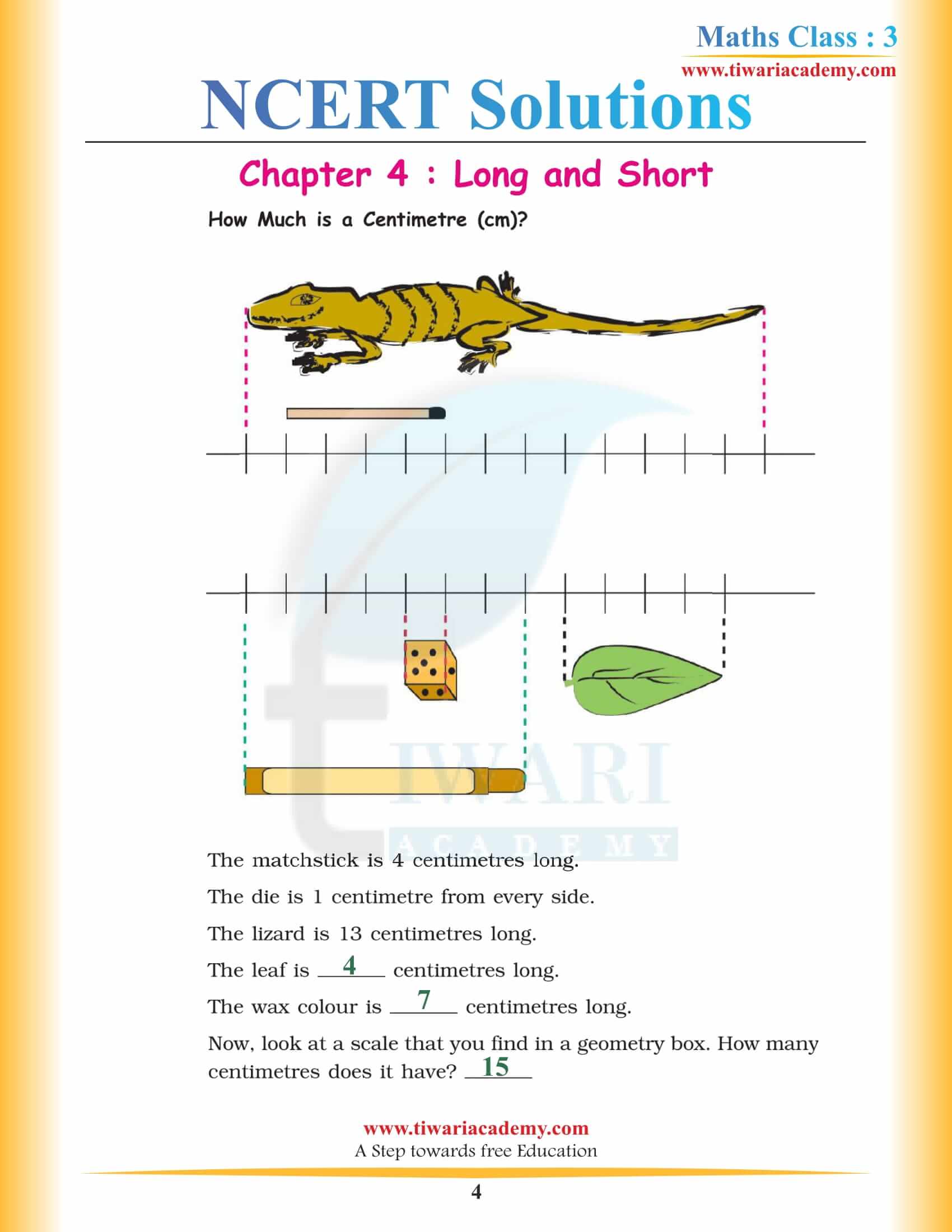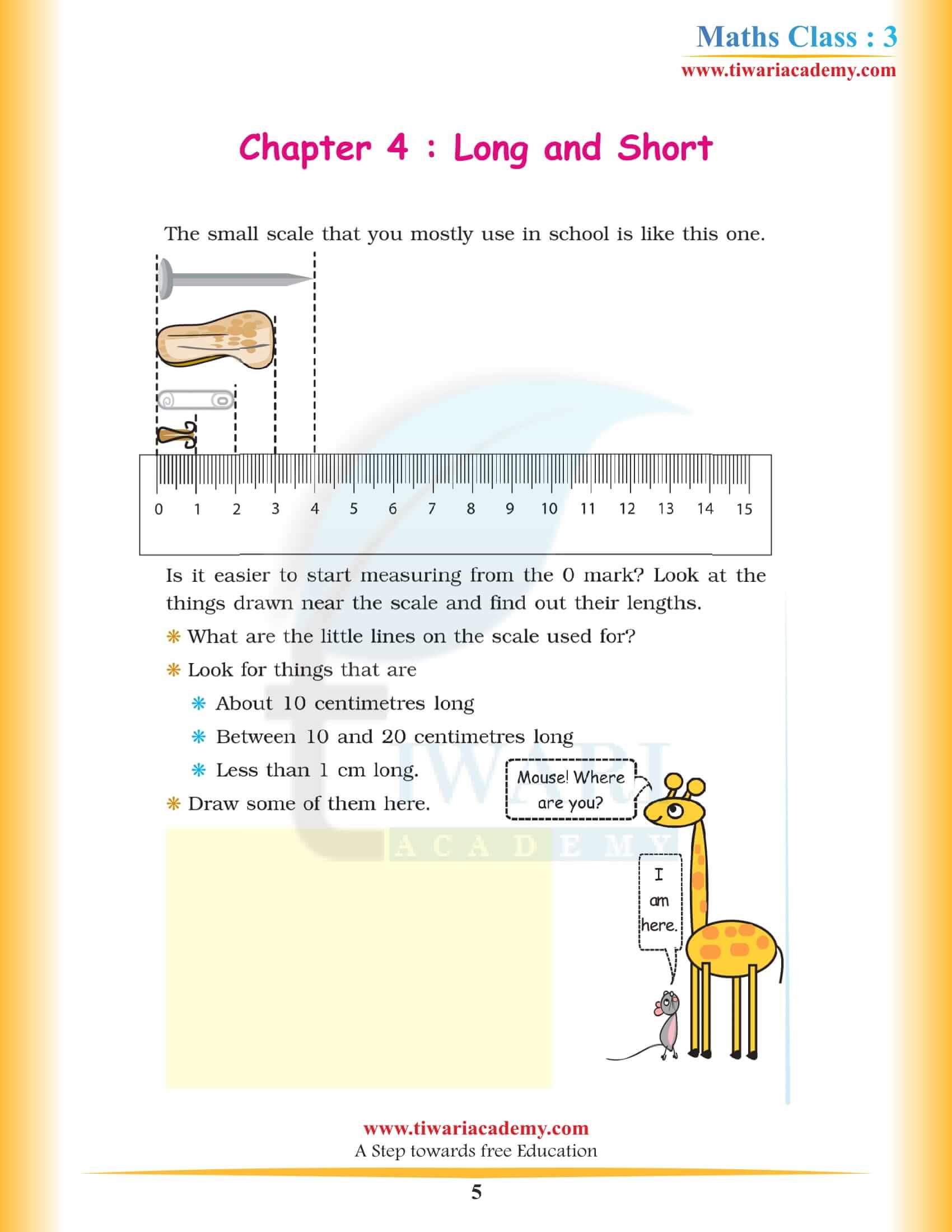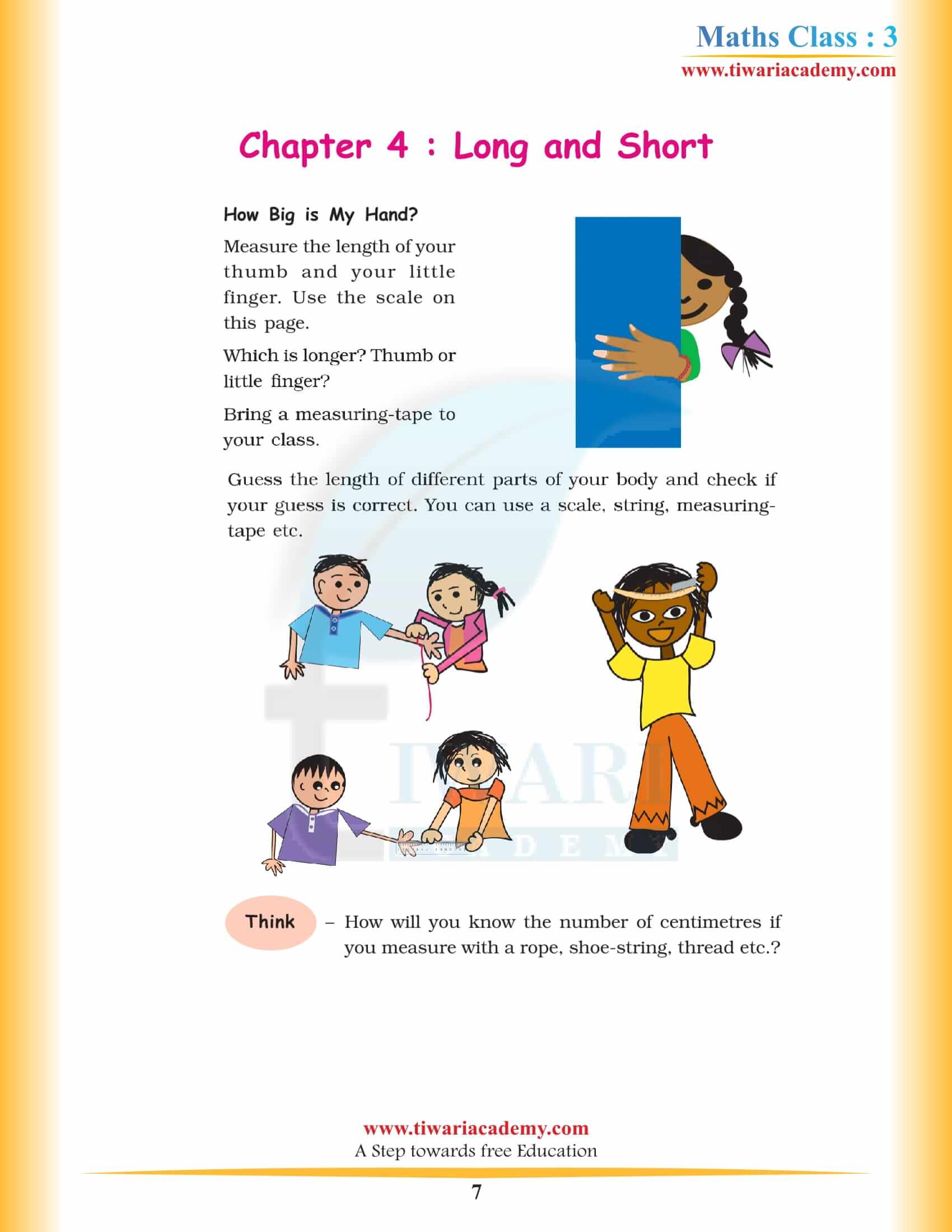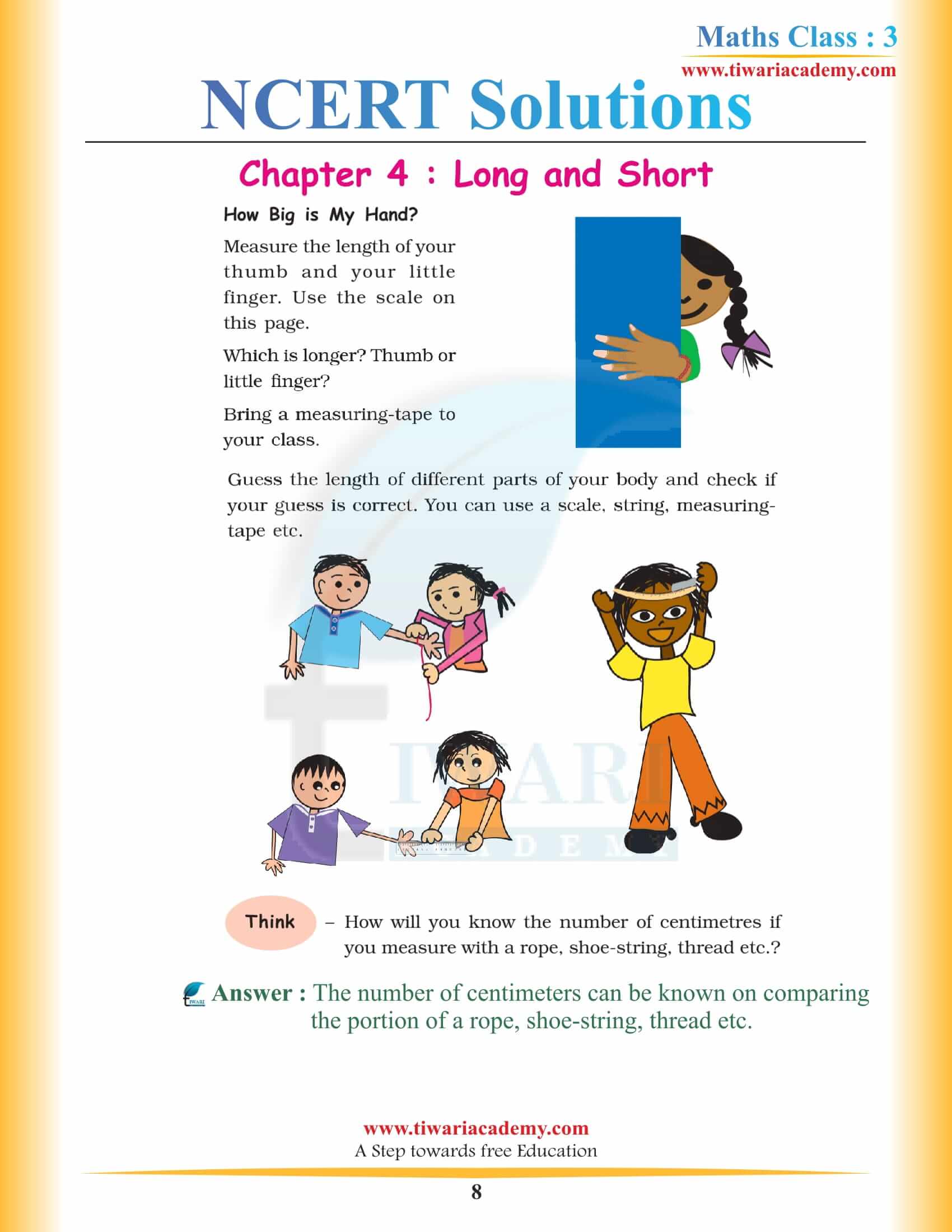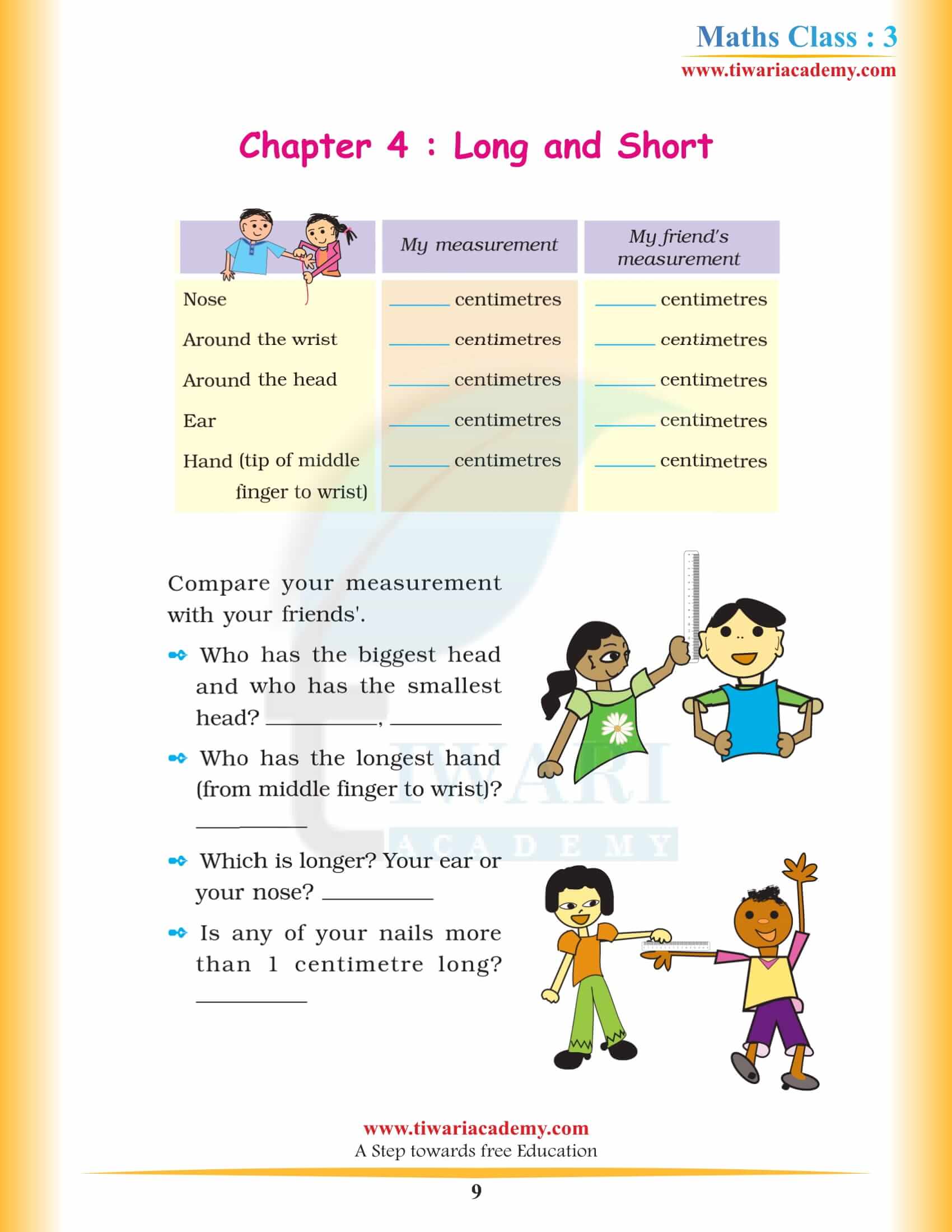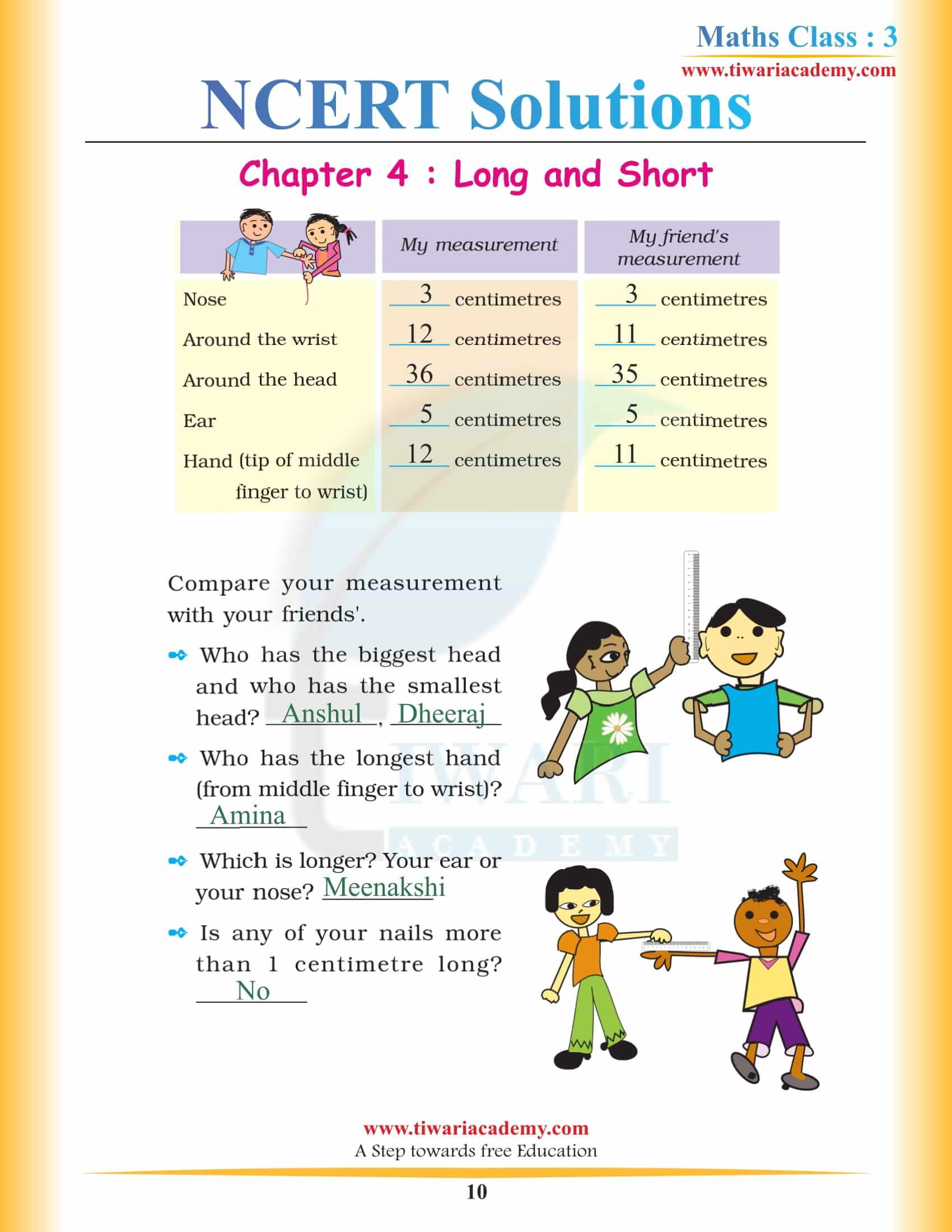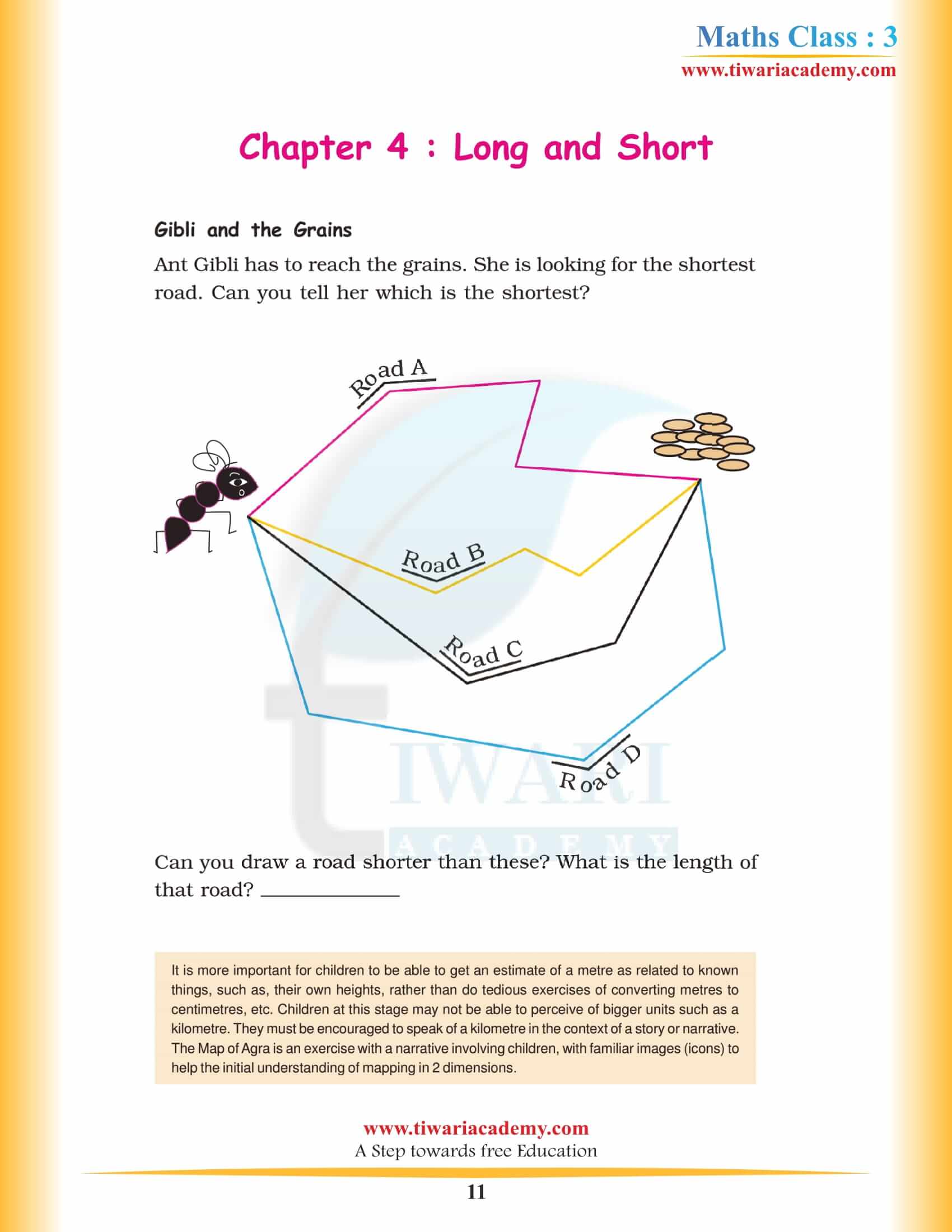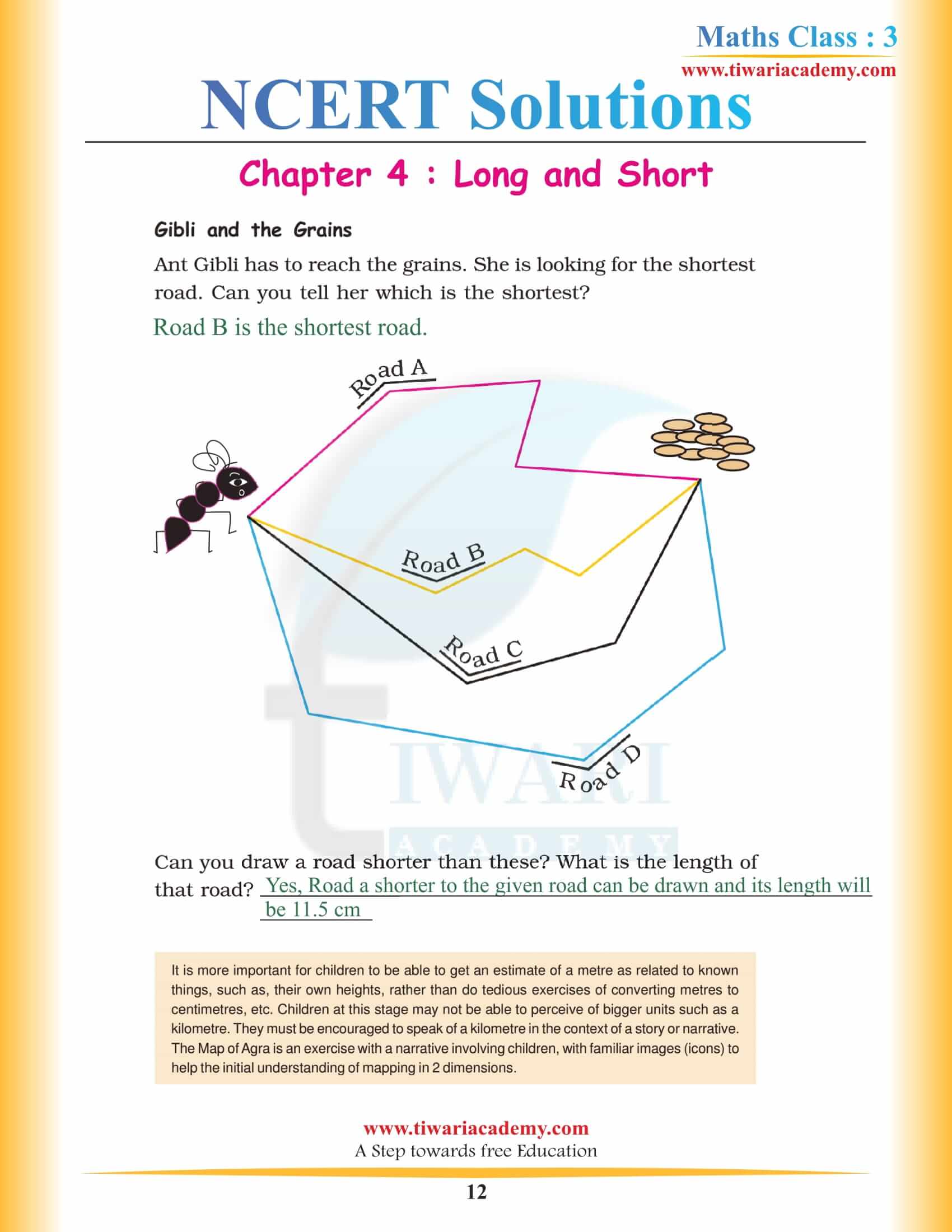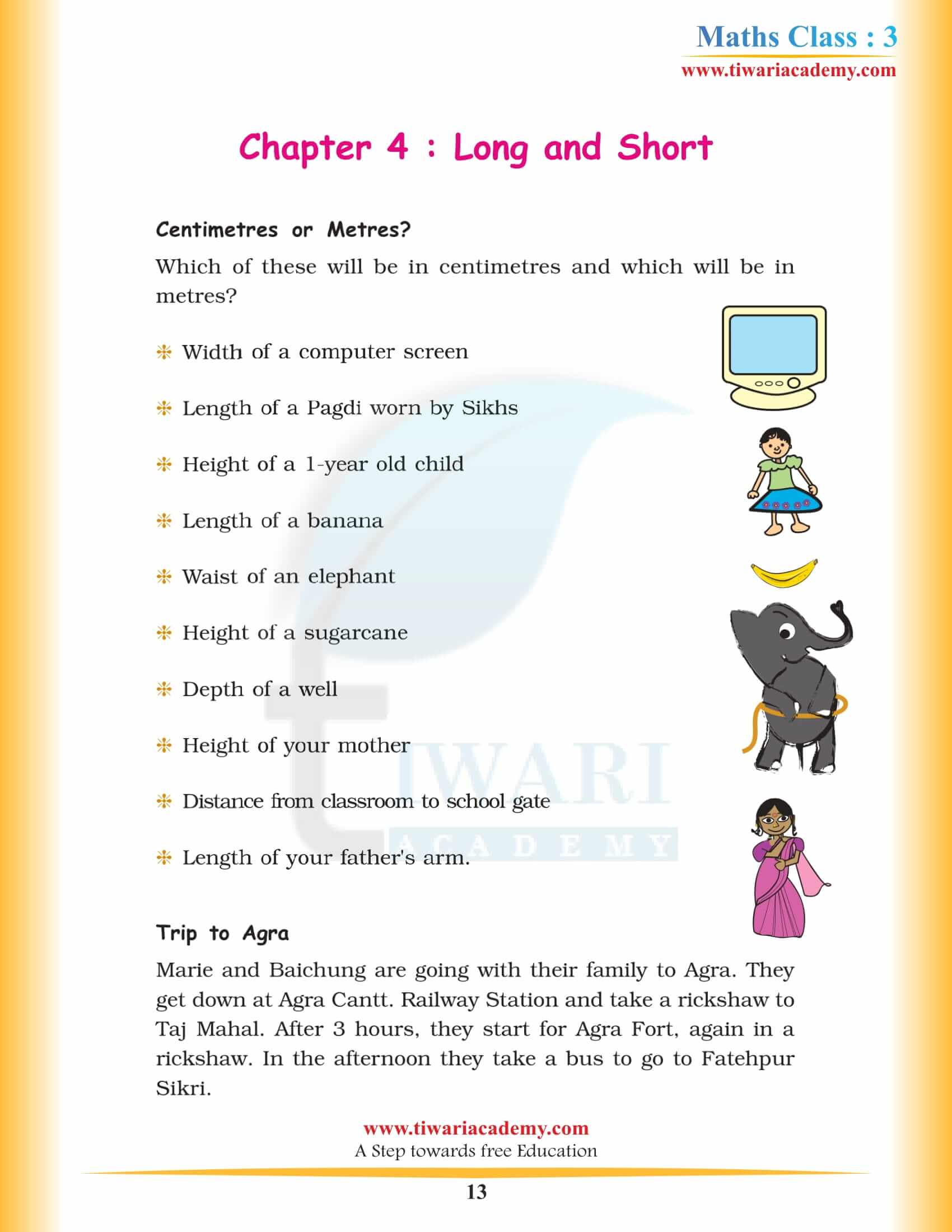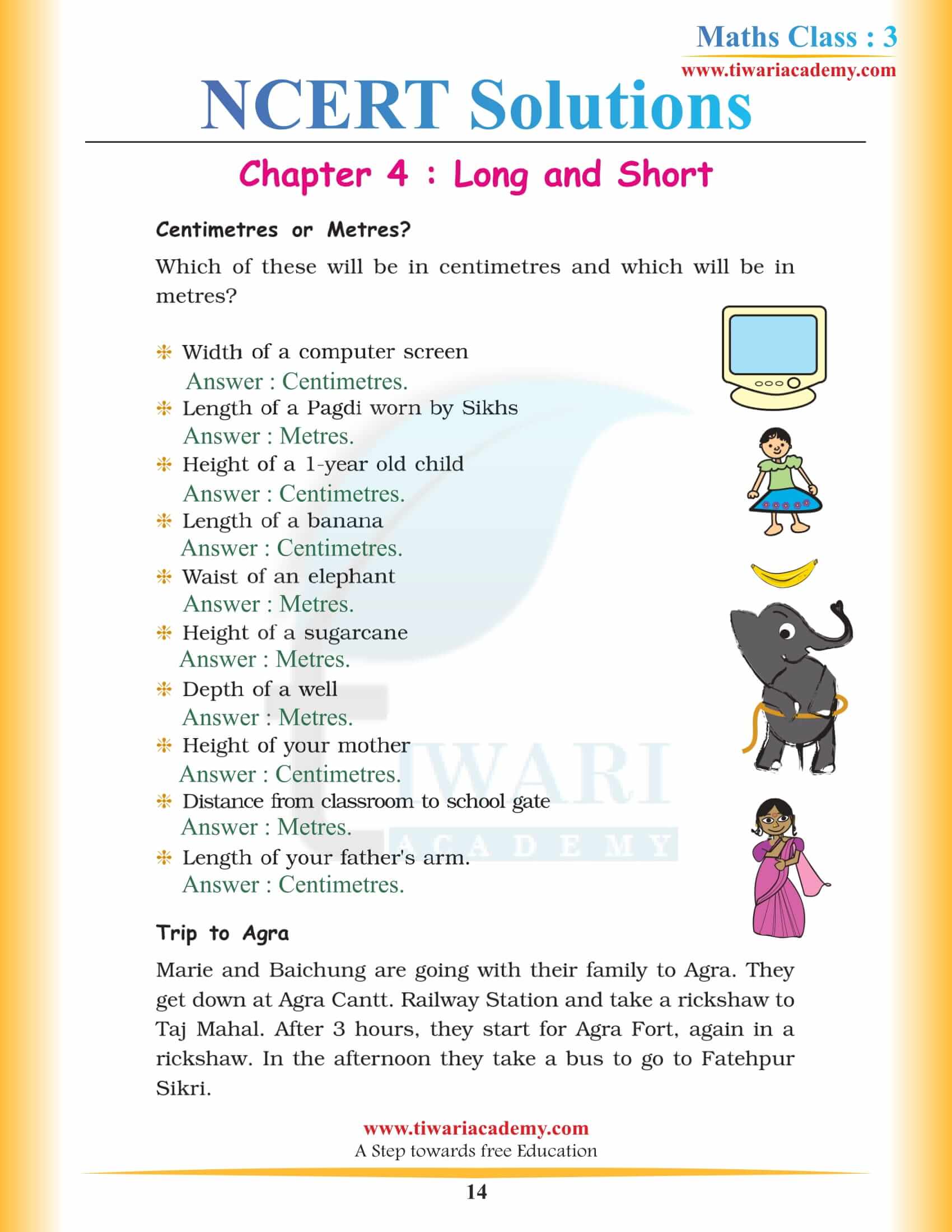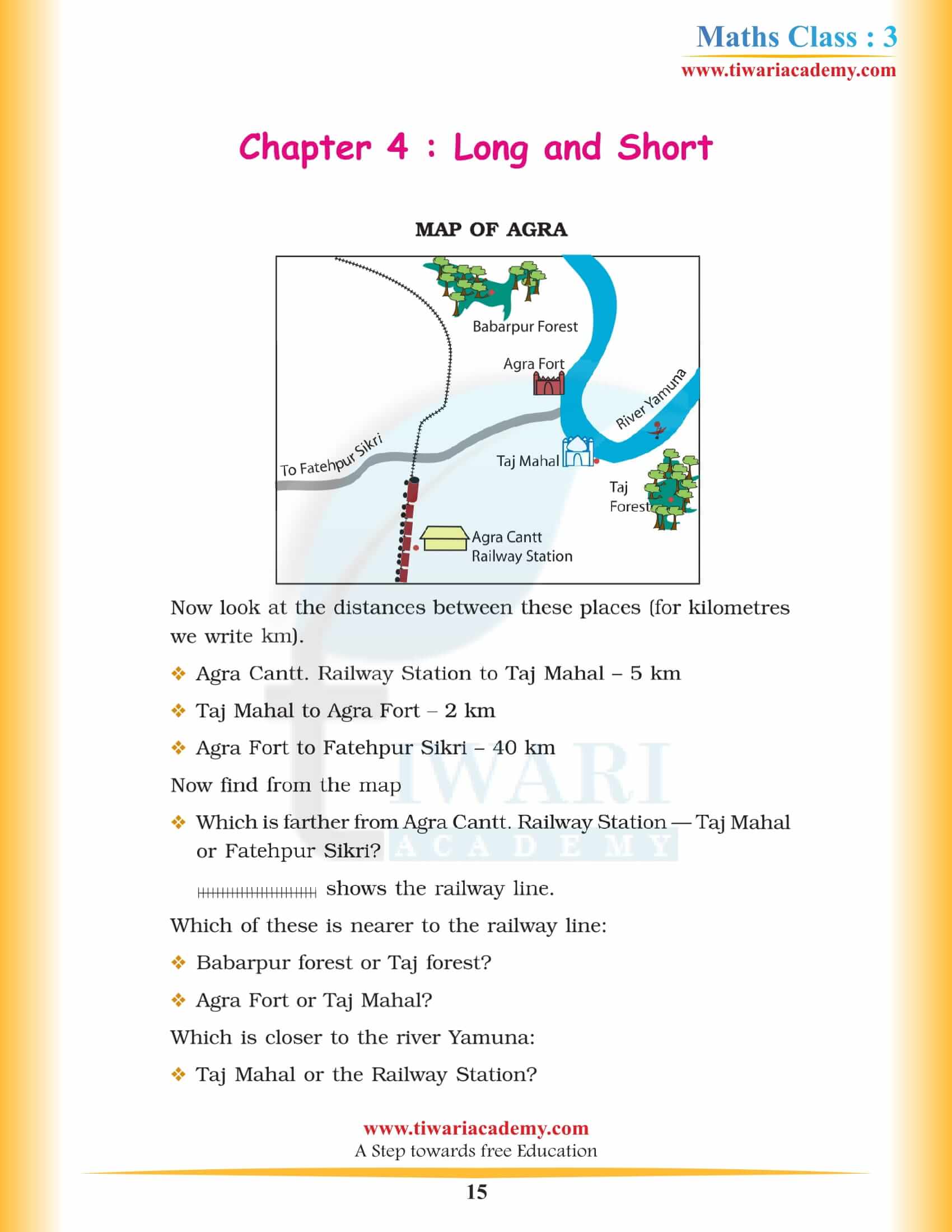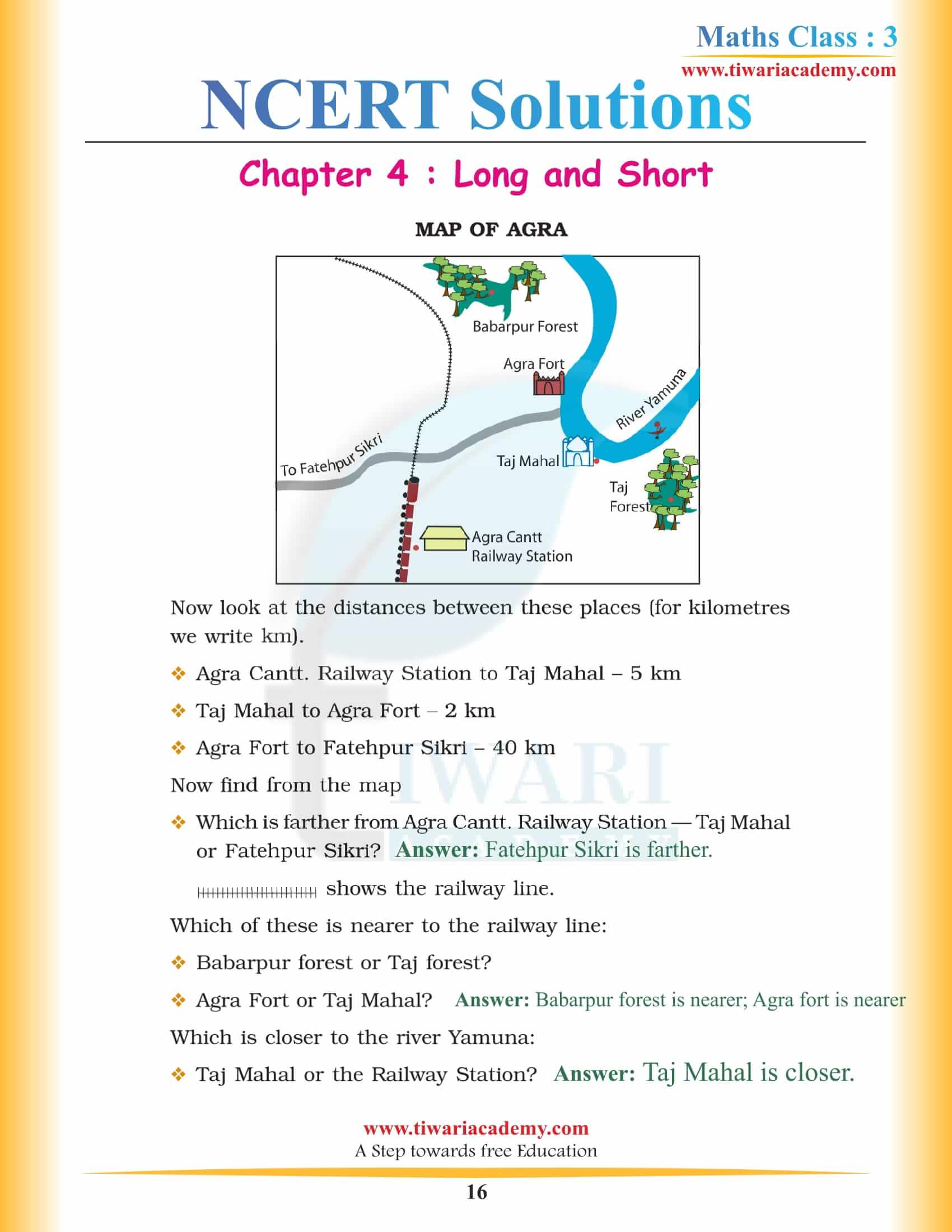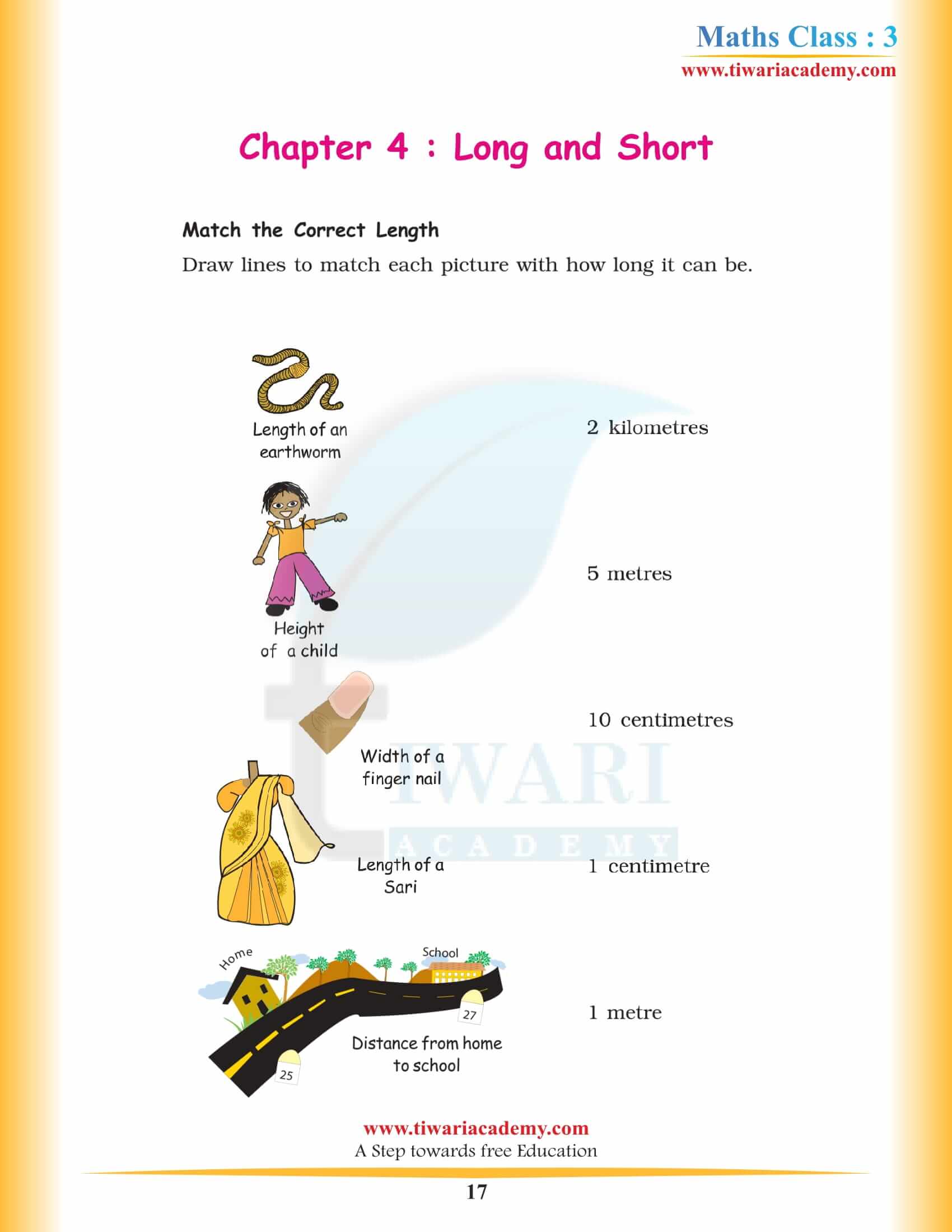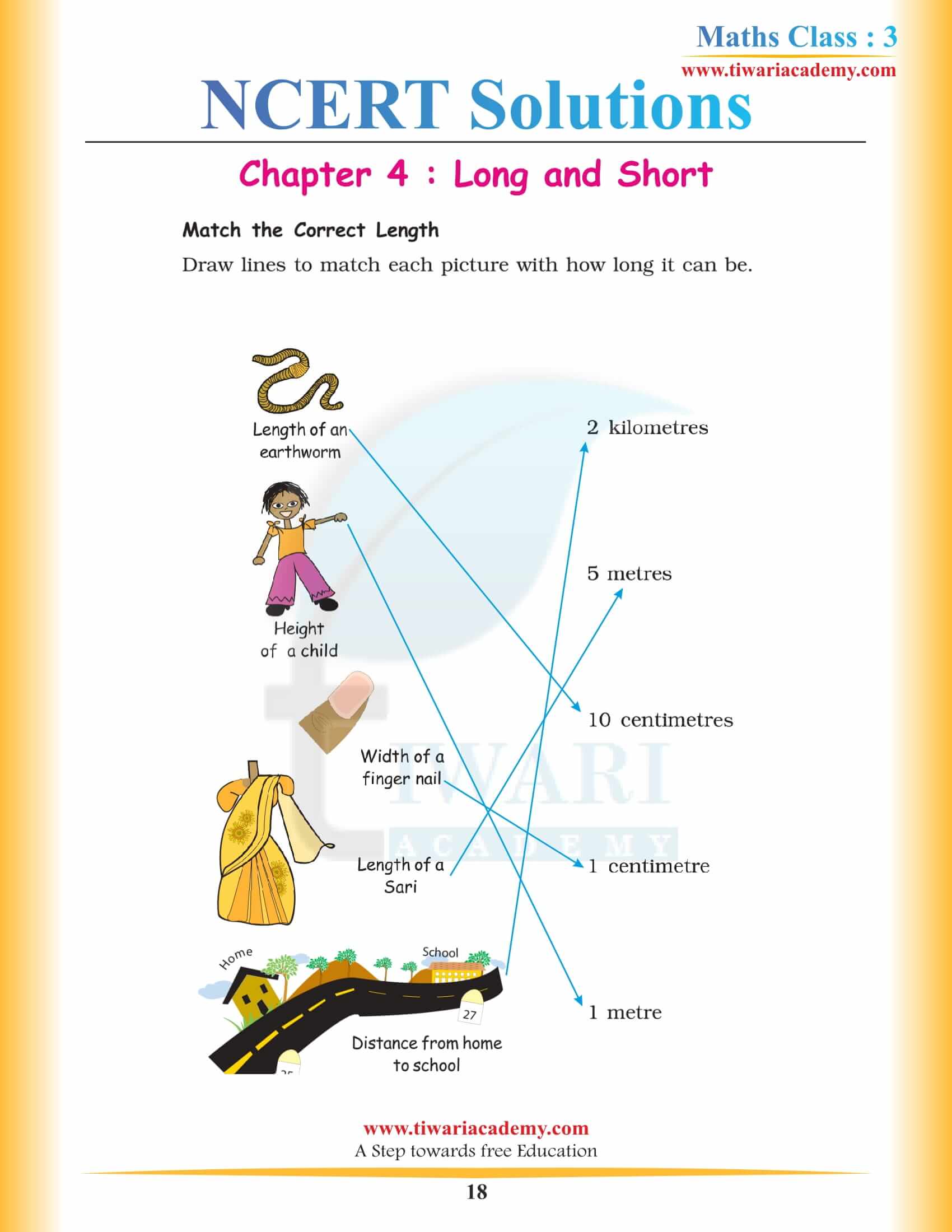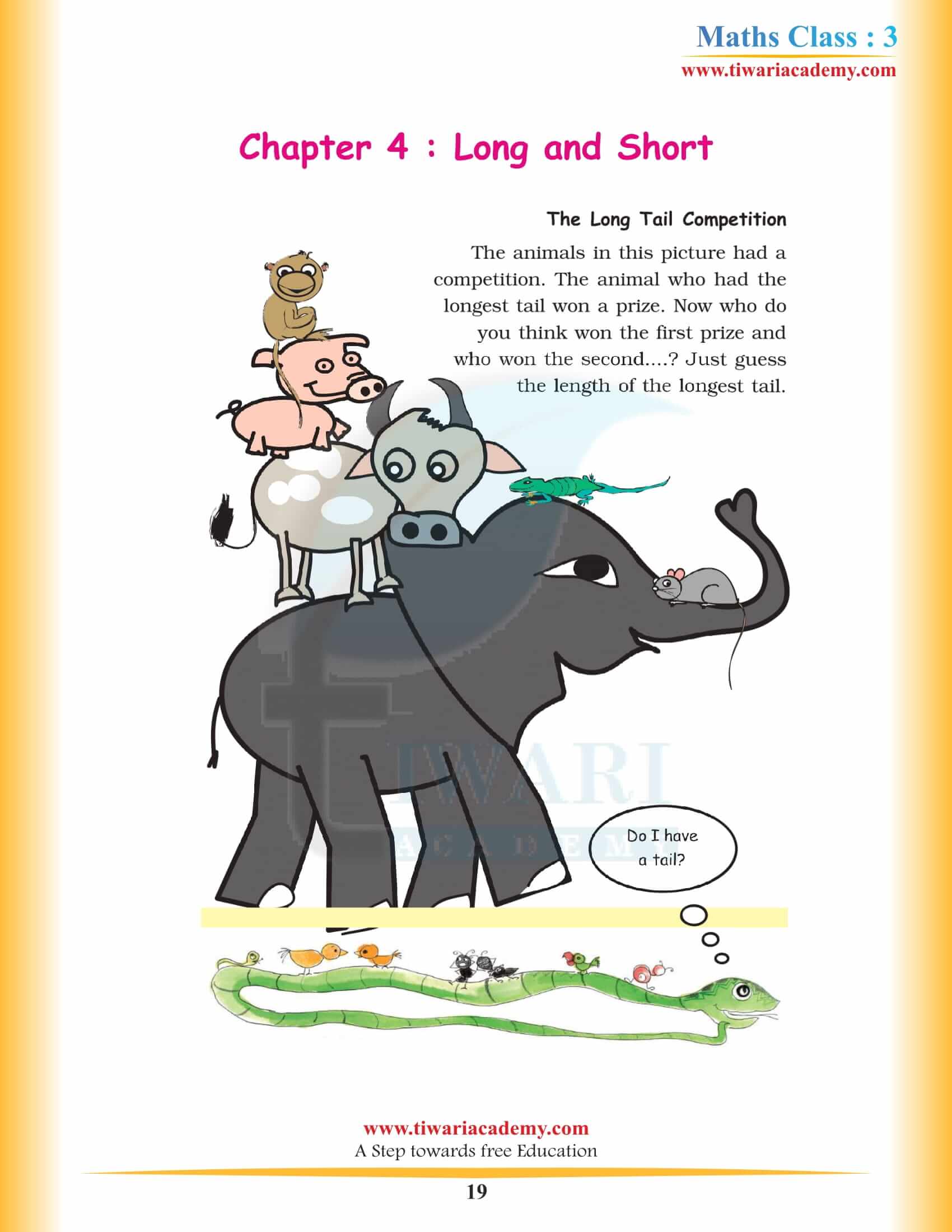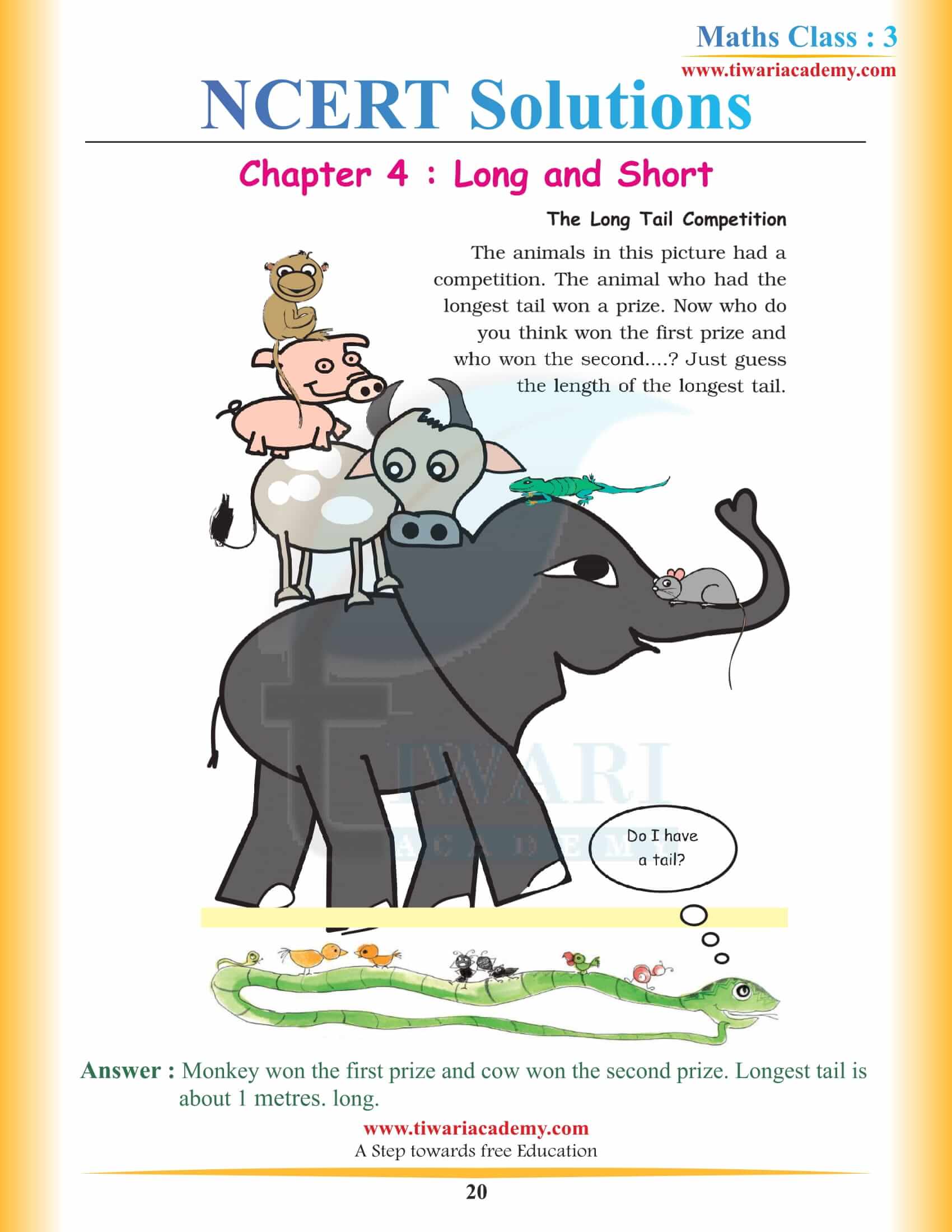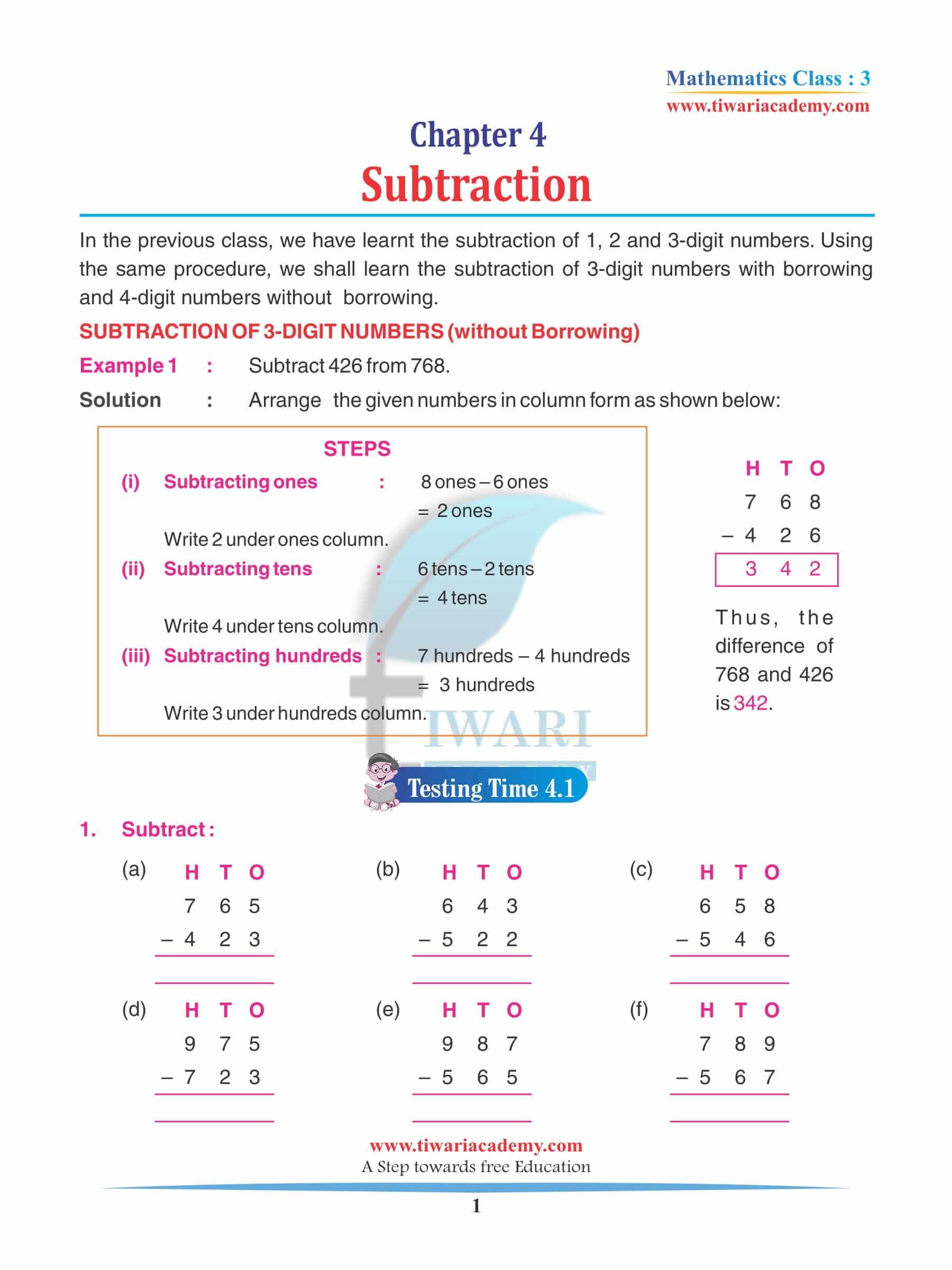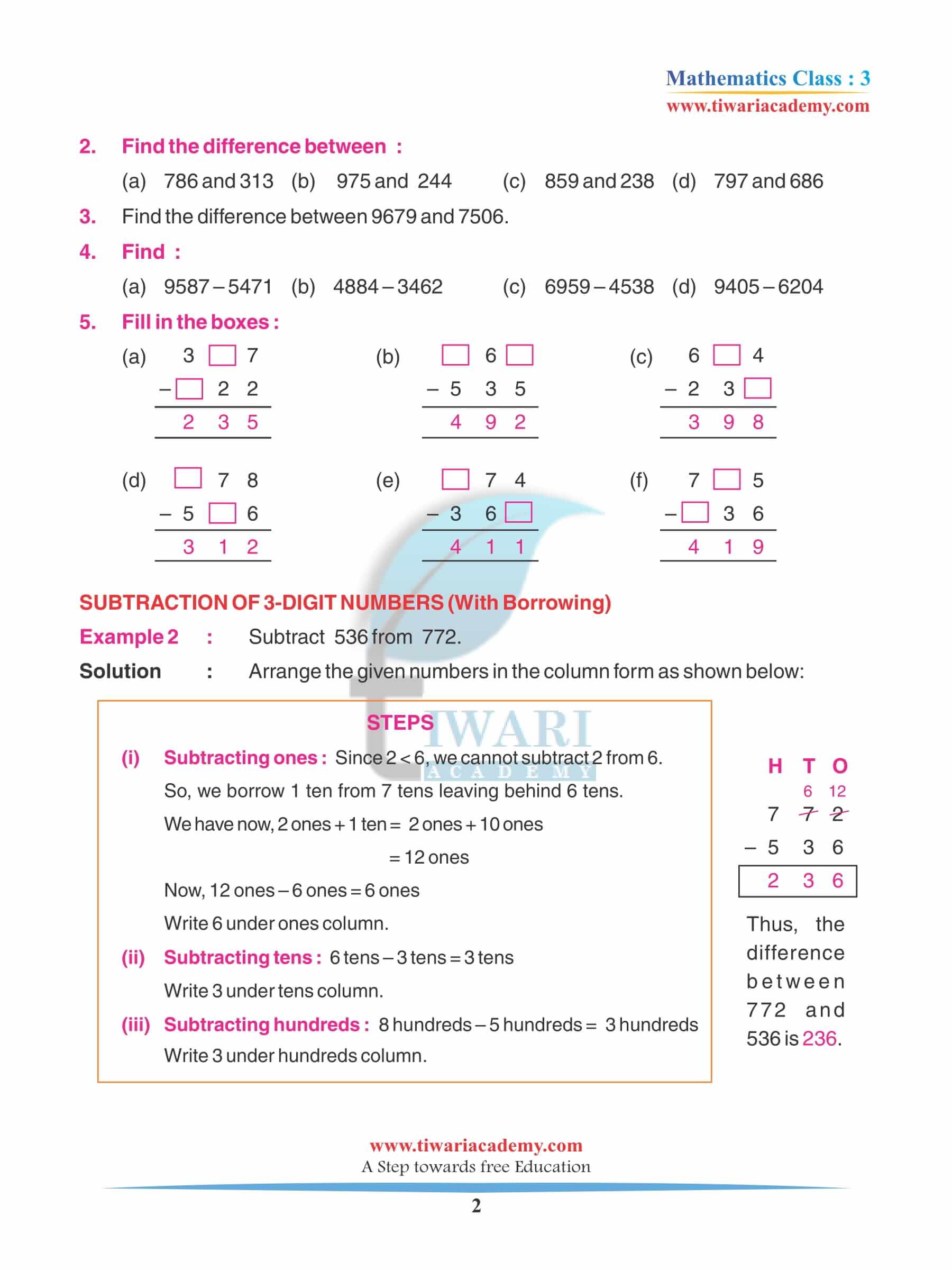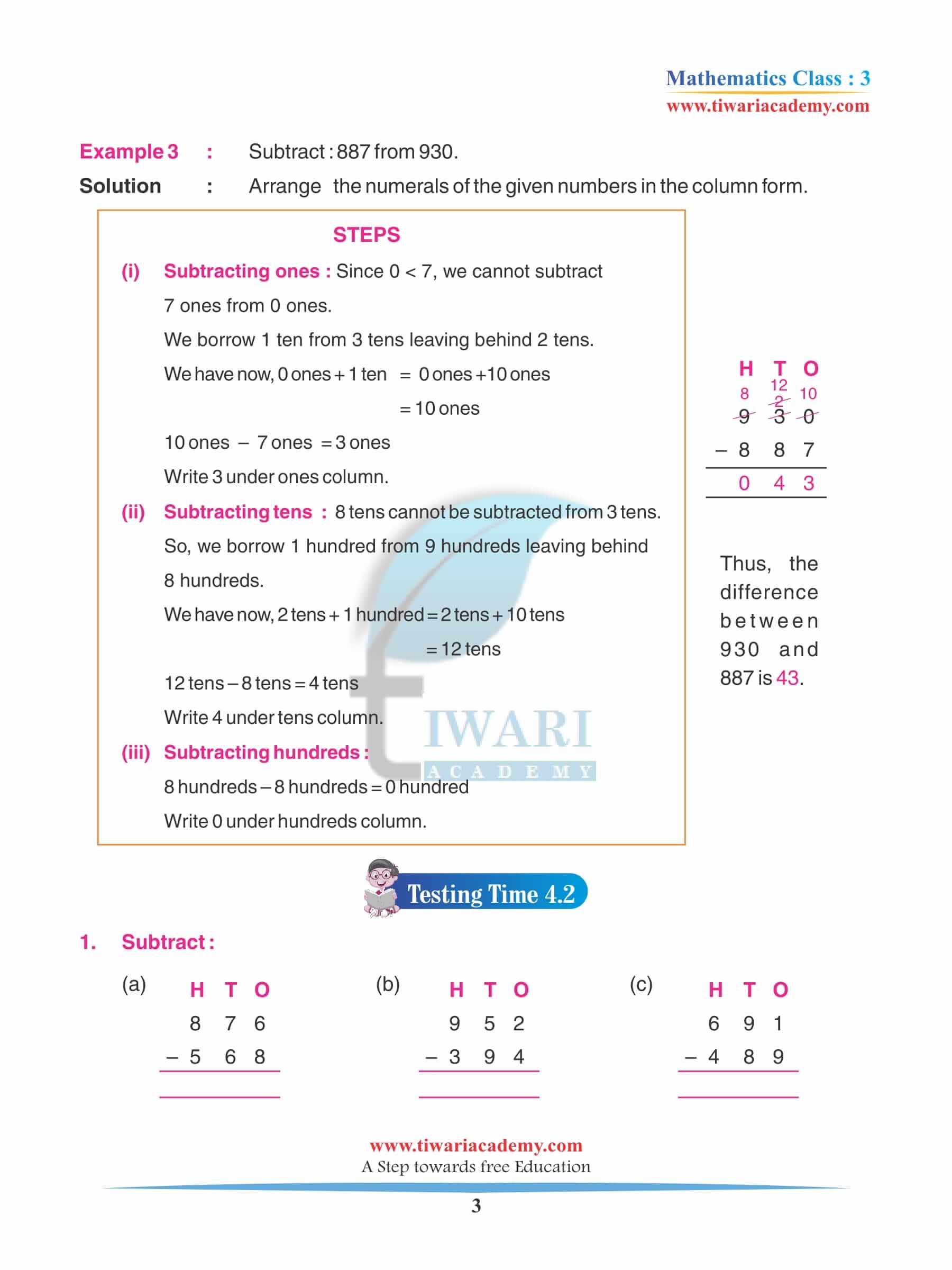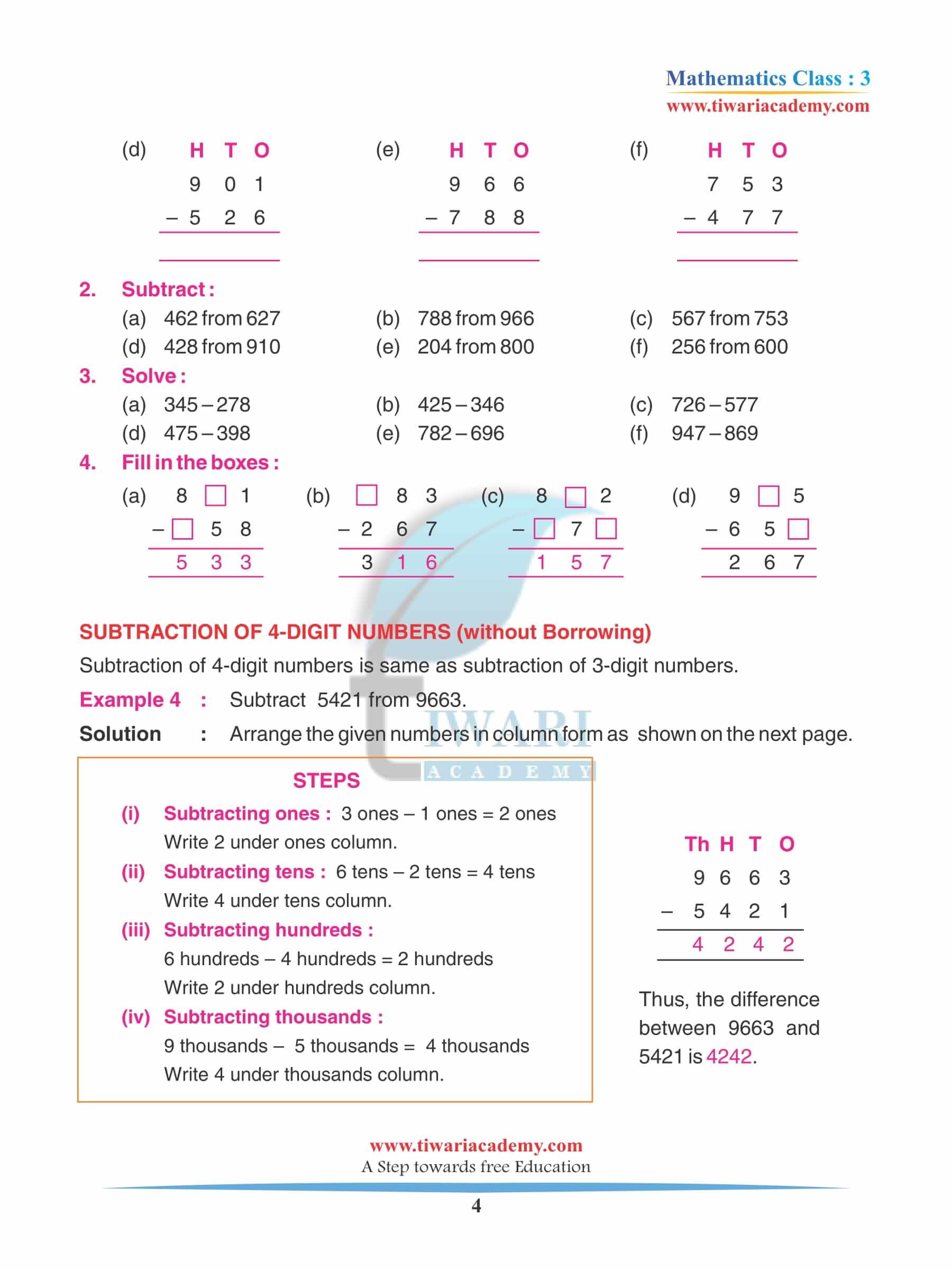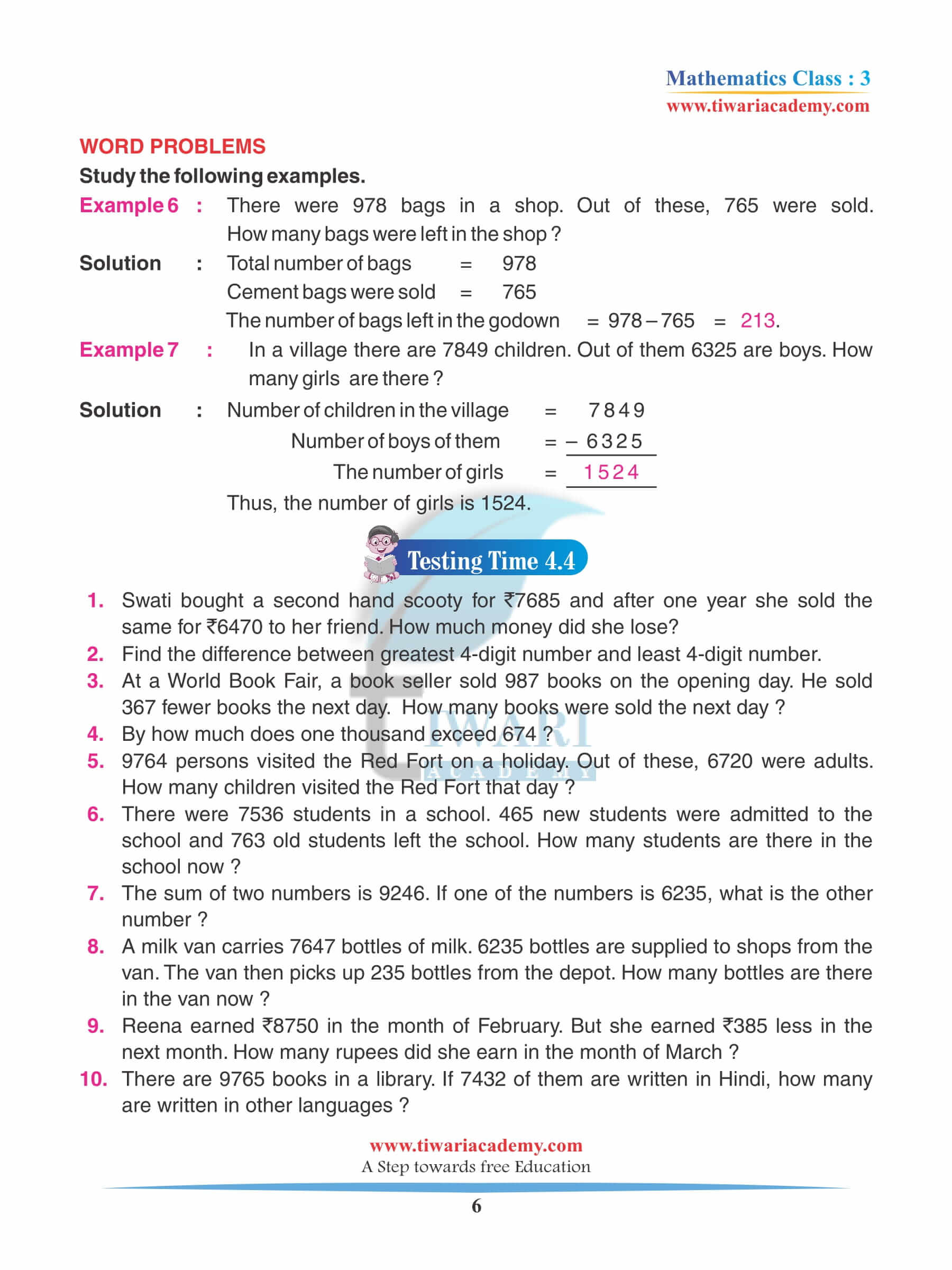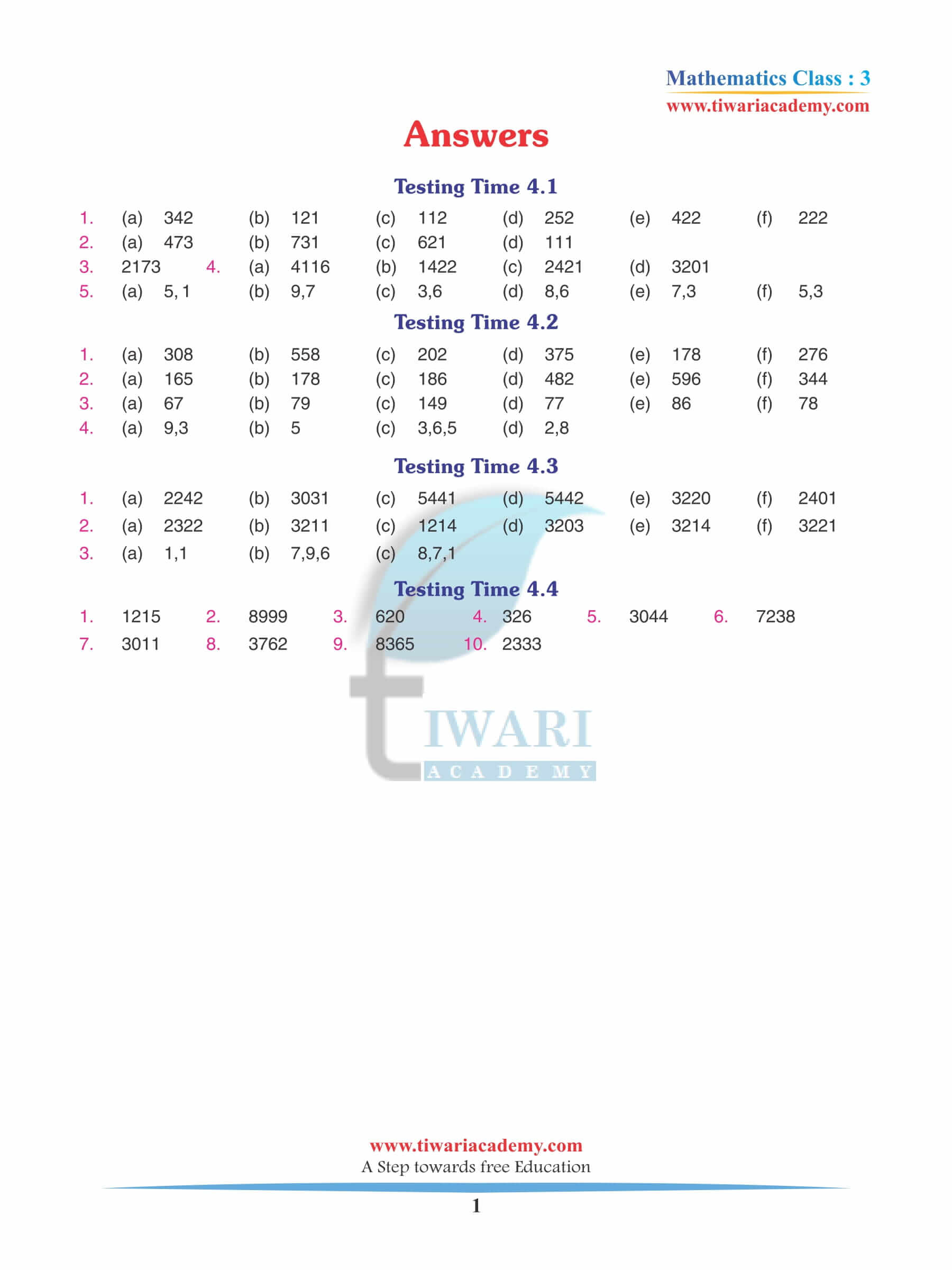 Last Edited: August 14, 2022