NCERT Solutions for Class 3 Maths Chapter 7 Time Goes On… in English and Hindi Medium updated according to new CBSE Syllabus 2023-24. As the name of the chapter 7 of 3rd Maths suggests, this chapter is about timing. You will learn about seconds, minutes, and hours. This chapter also covers the concept of a calendar consisting of days, weeks, months, and years.
NCERT Solutions for Class 3 Maths Chapter 7
Class 3 Maths NCERT Chapter 7: Motive of Chapter
Earlier we have studied a poem in which there is a land which is topsy-turvy land maybe not in this class but in previous class if you remember. Not remembering such a poem? Do not worry. This chapter will make your memory much fresher and you will help this chapter to correct the story by filling blank space by adding the appropriate words. The actual hints are given there and read the story given there and complete it.
The basic motive of this chapter is to teach you and make you excellent in looking the time and developing the understanding of things that takes time and how much does that take to make things the things that take longer usually value more so.
So, have you ever wondered how much your homework does worth? Because you take a really long time to complete it isn't it true.
3rd Maths NCERT Chapter 7: Activity
I bet this chapter you'll be studying will make you more excited and have you more fun while you learn other things a=like practicing your calculation and counting.
CBSE Class 3 Maths NCERT Chapter 7: Games
Excited! This chapter has more games and fun activities. Who doesn't like to play games? We are all at a point where after studying all the time and no fun the books. We want a book with fun activities well this book and these chapters will teach you activities and games. So that you can be active and learn things not just study only. Sound great! Isn't it?
Clap before you catch and Ta Thai is some of the exciting games that may play with your friends and siblings or to put out a friendly completion who can win the game by scoring the highest.
3rd standard Maths NCERT Chapter 7: Best Day of Year
What is the best day in the entire year for you? Festivals? Or Sunday? Well, some of this comes once a year and some come every week. But some of us will say the best day of the year is their Birthday. Why? Well, don't you like your birthday? I guess everyone likes their birthdays because they get sweets and play gifts on the same day so it is a special day but what makes you think that your birthday is on a particular day. You might say your parents are the proof they told you but have you seen the proof of your birth certificate ever? This chapter will make you learn about this.
Does students of class 3 will learn about the watching time in unit 7?
In unit 7 of Maths of class 3 is about learning about time but this chapter is not about looking at the watch and learning how to see time but it is about developing an understanding of the difference in time. Minutes, hours and days, and maybe weeks.
How do you suggest students of class 3 complete the understanding of the time difference from unit 7?
The best way is to make the students look at the calendar and make them practice to see the dates and probably make them count the day from their school offs or day to their favorite holiday. Keep them indulging in such fun activities so that they can utilize the knowledge they gained from the book.
Do you think chapter 7 is taught differently than calculation?
The chapter is developing the knowledge among children of class 3 Maths through chapter 7. By now they must understand how different thing takes time to prepare and all are different. What such difference in time called collectively. So, the chapter will make the students learn something different in each part of chapter 7.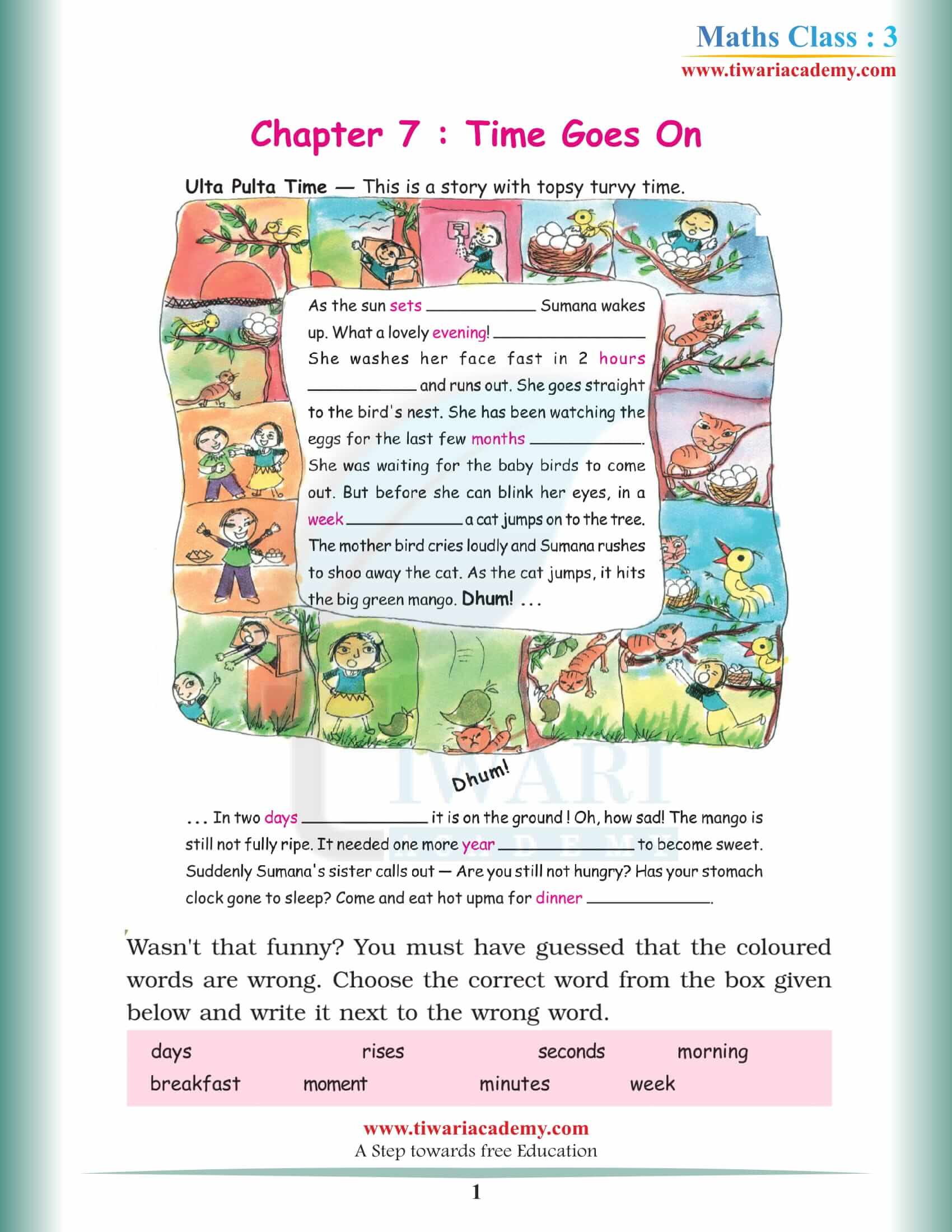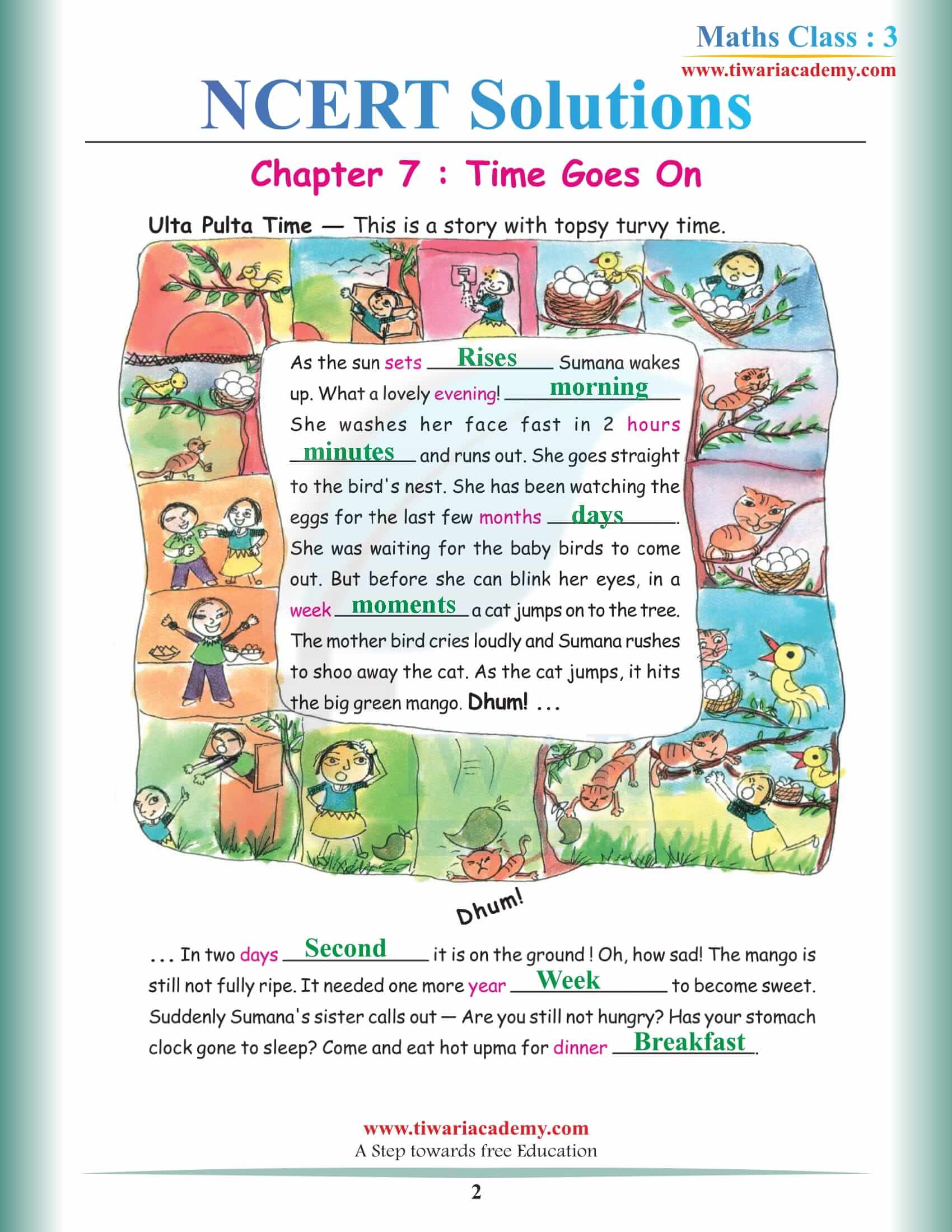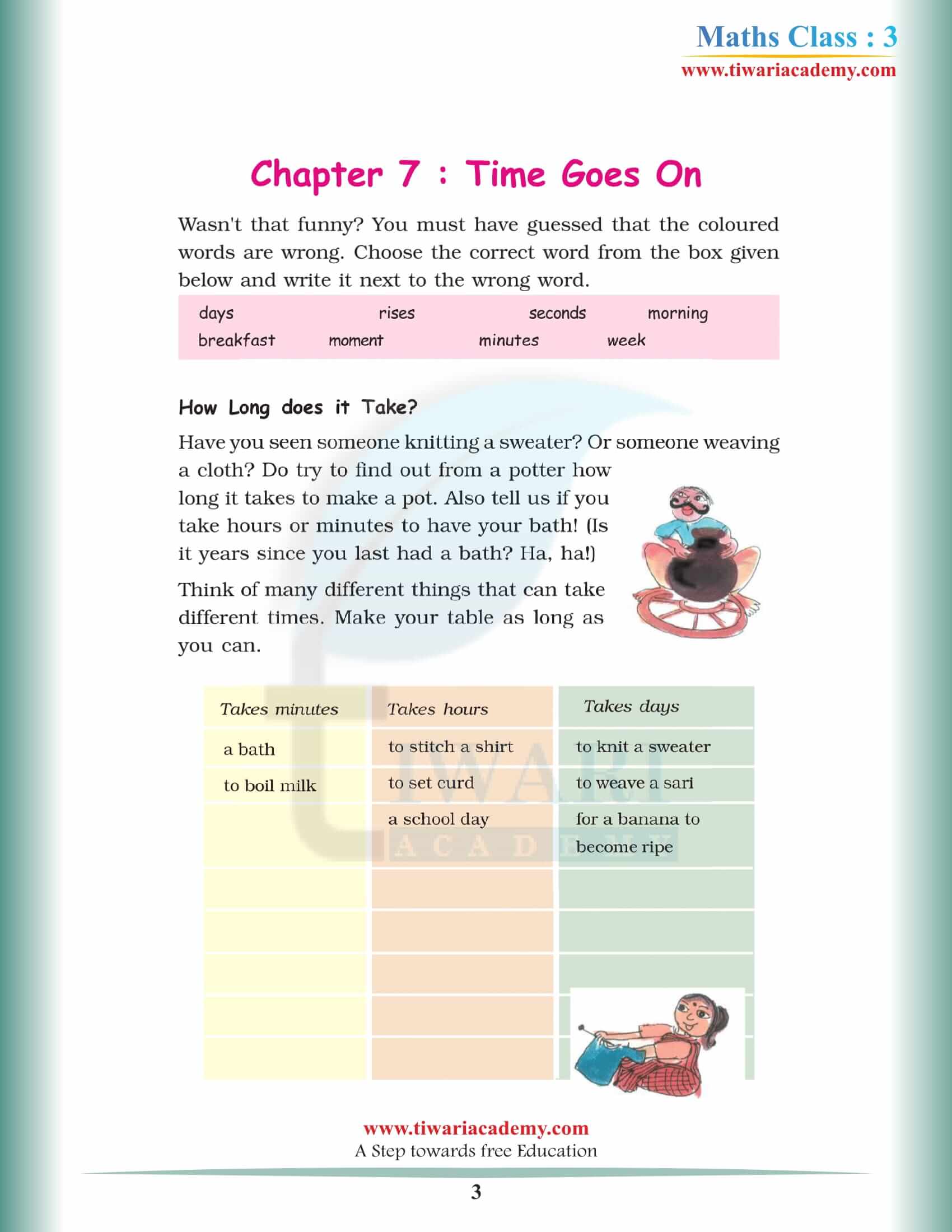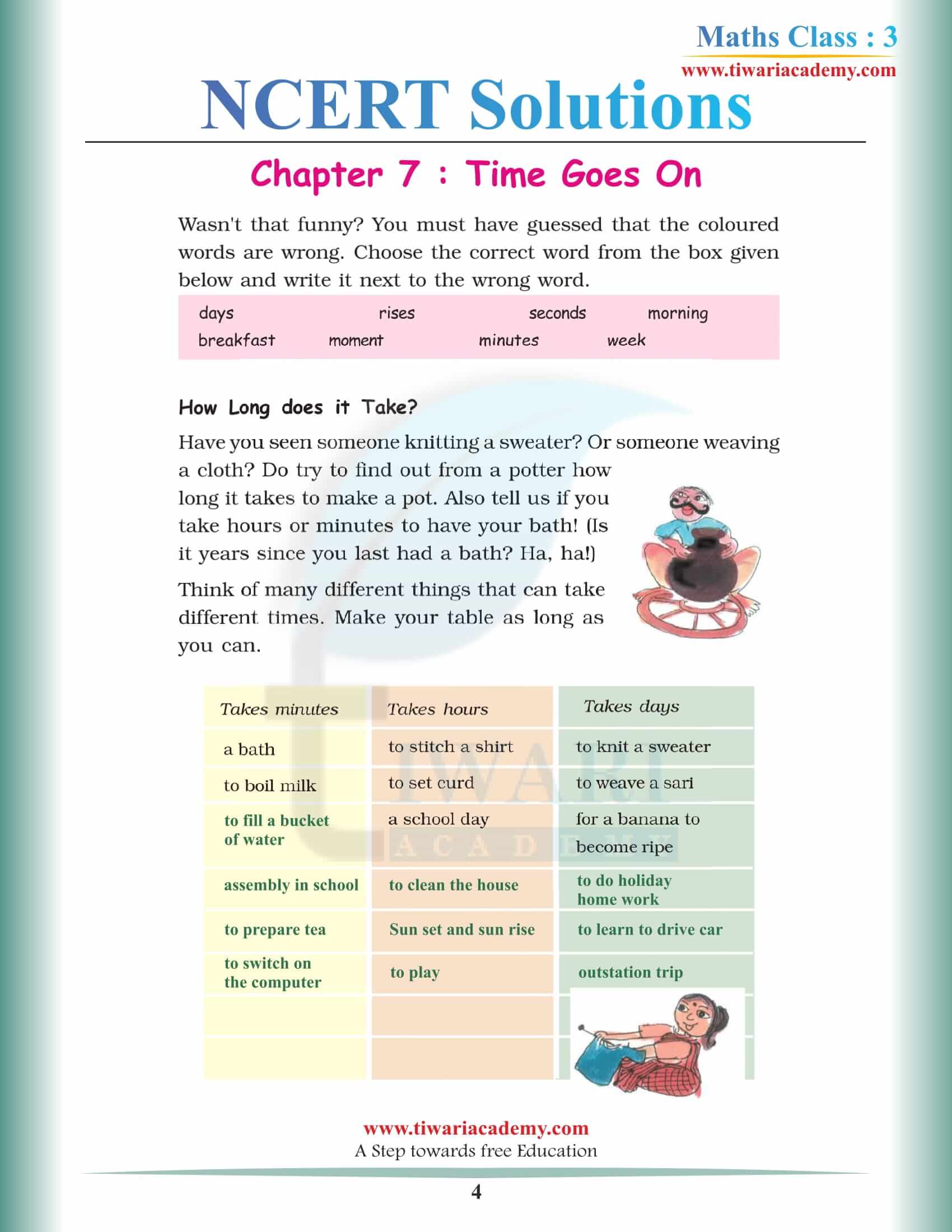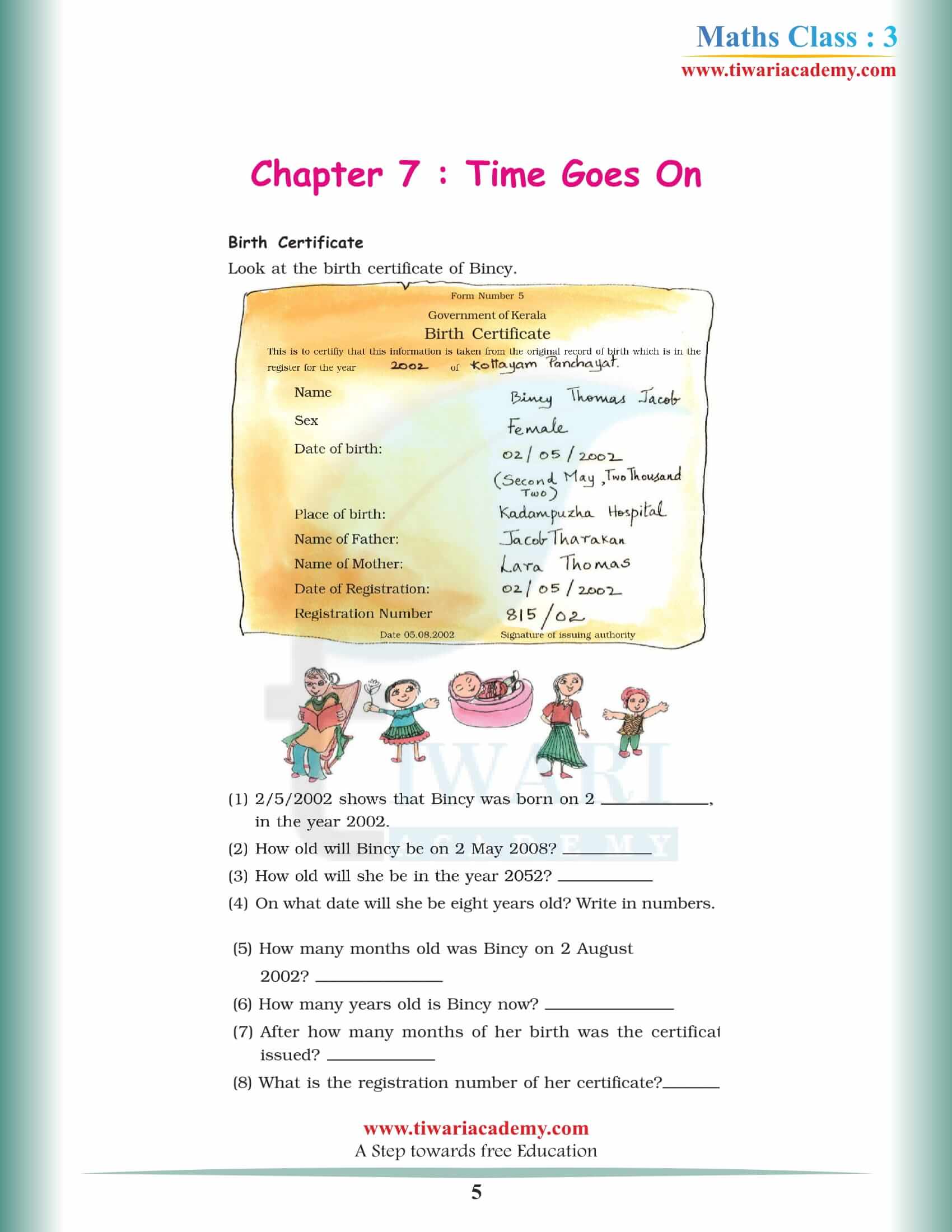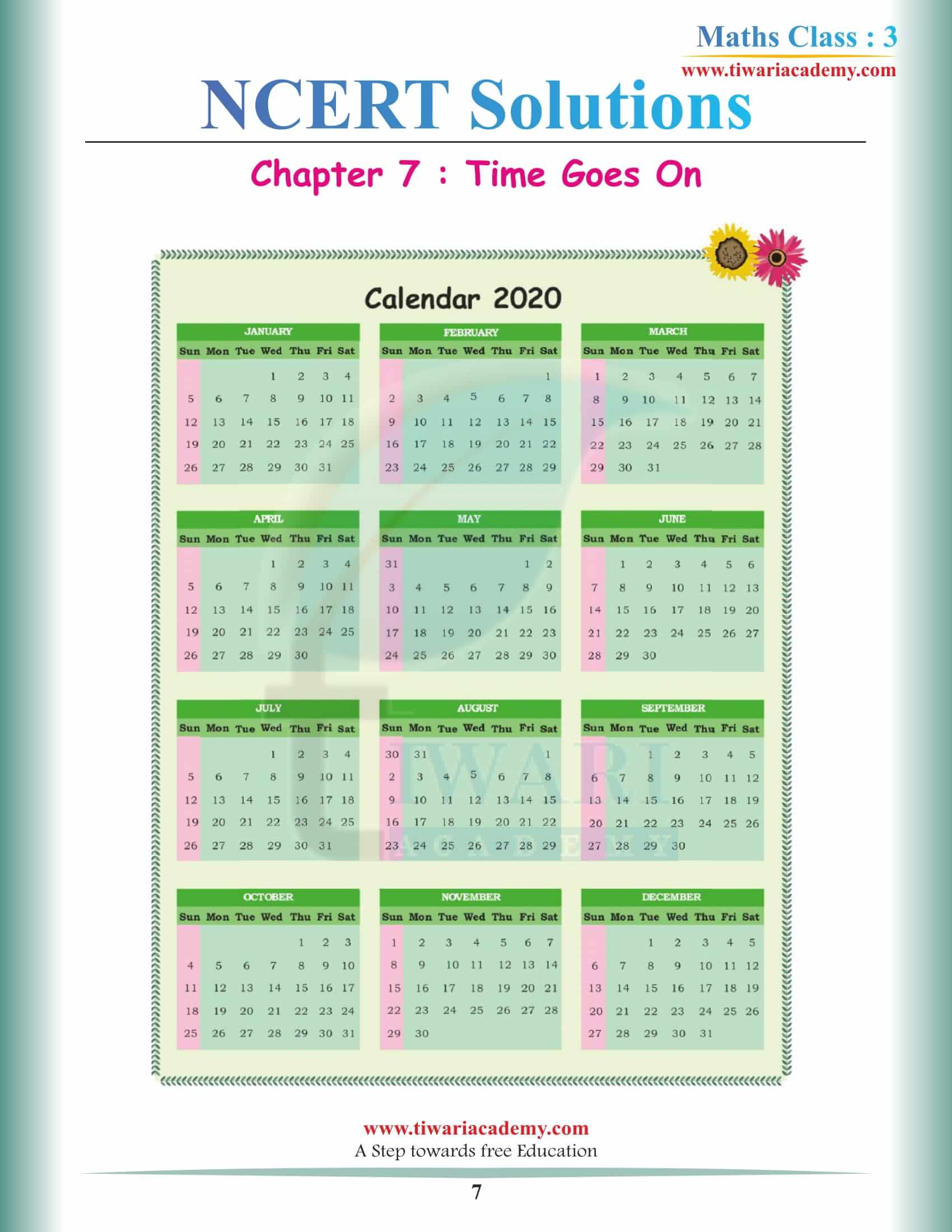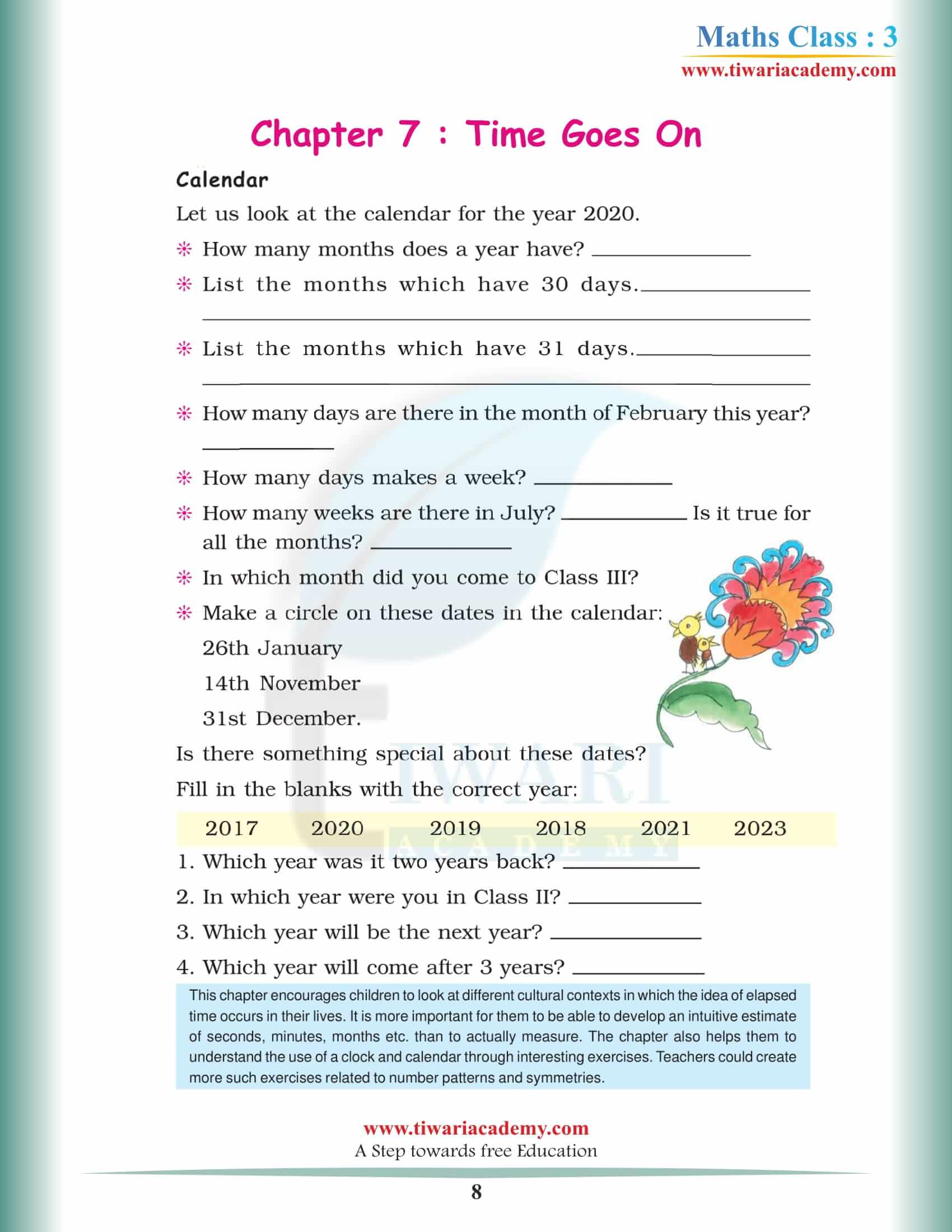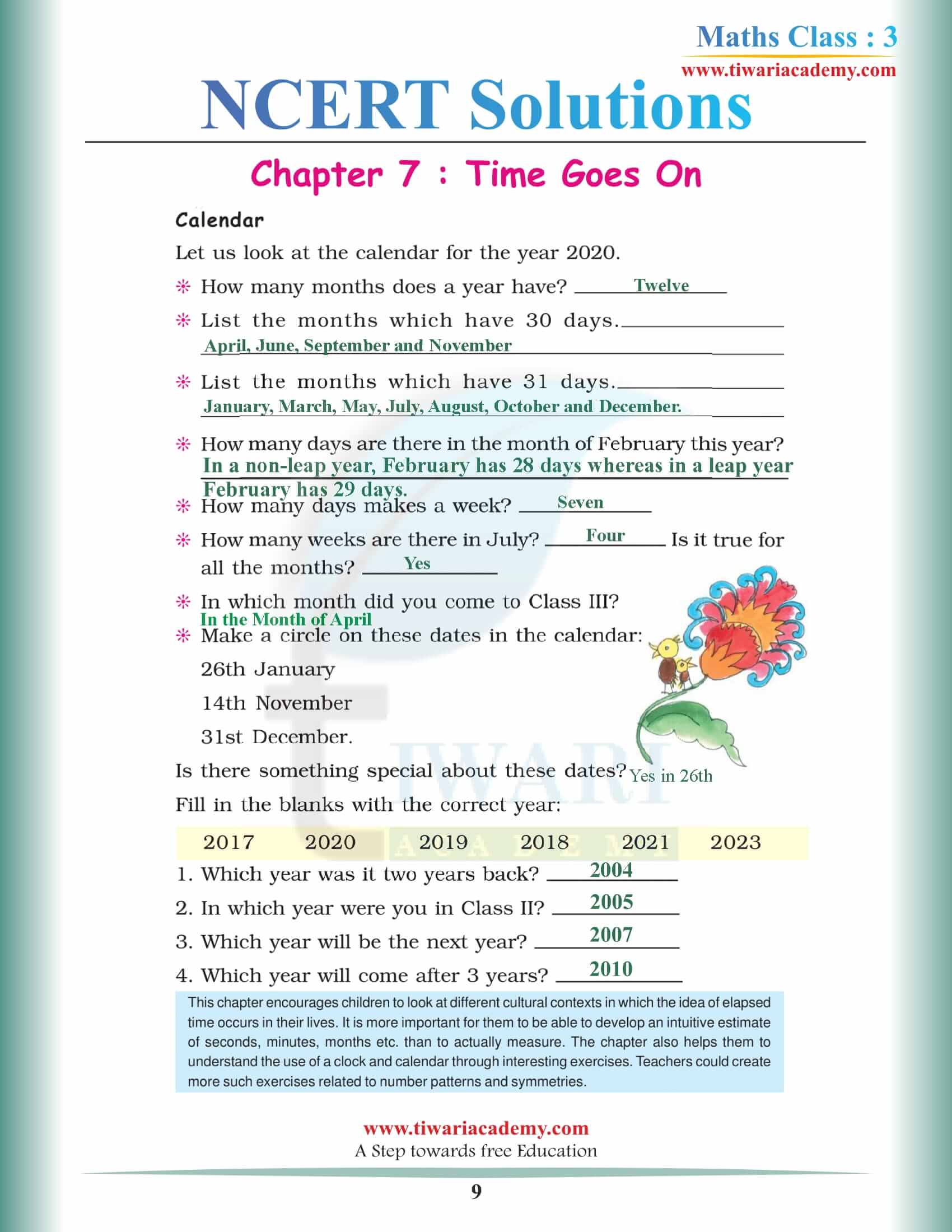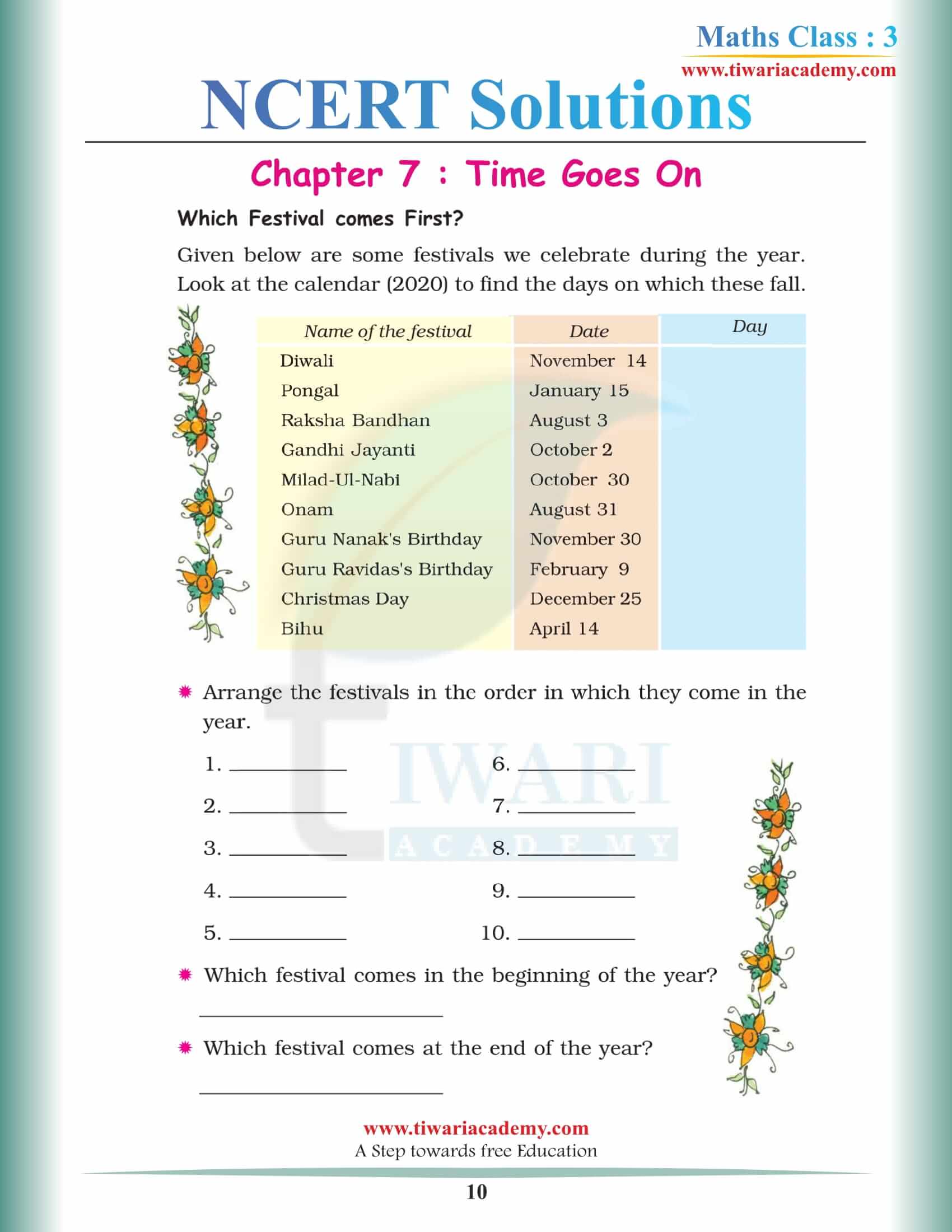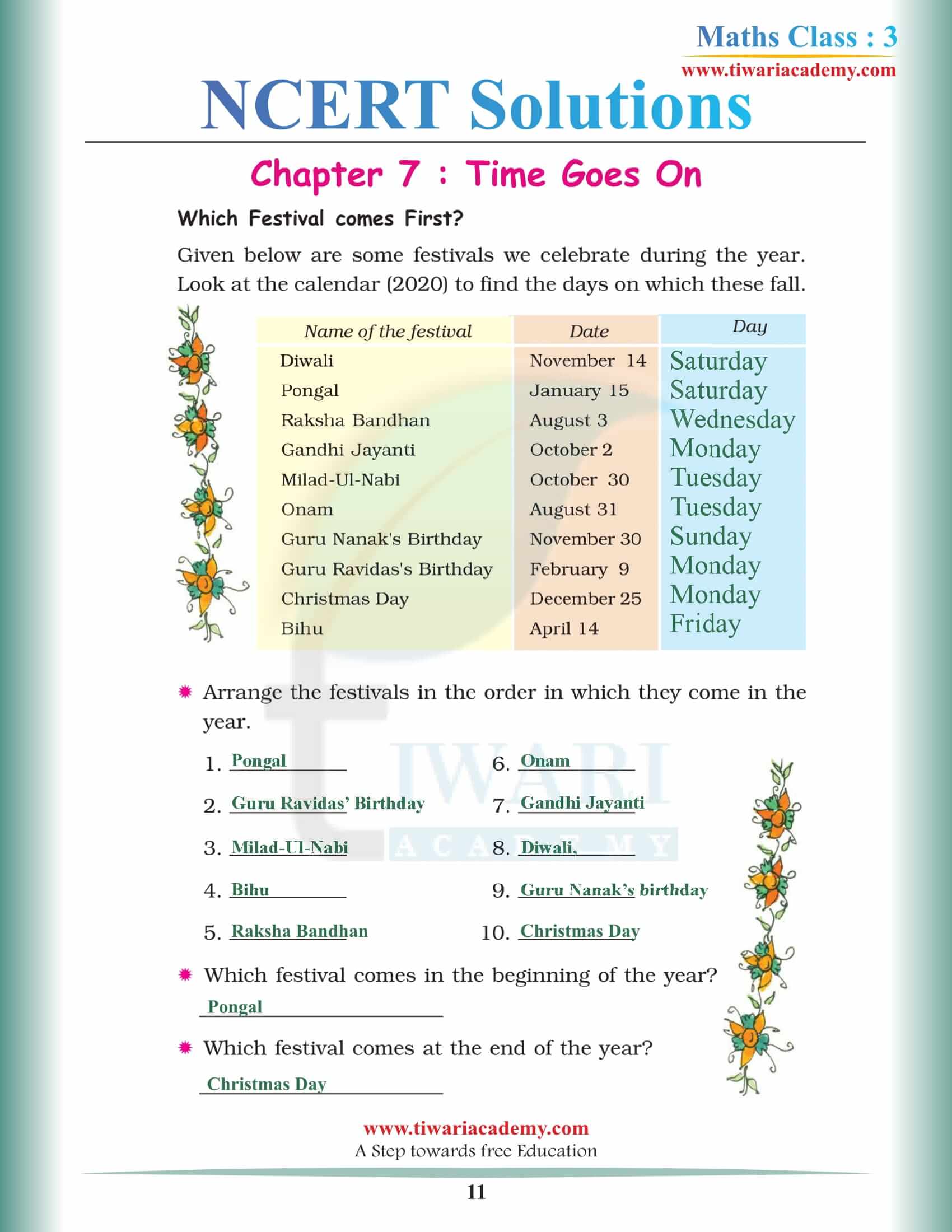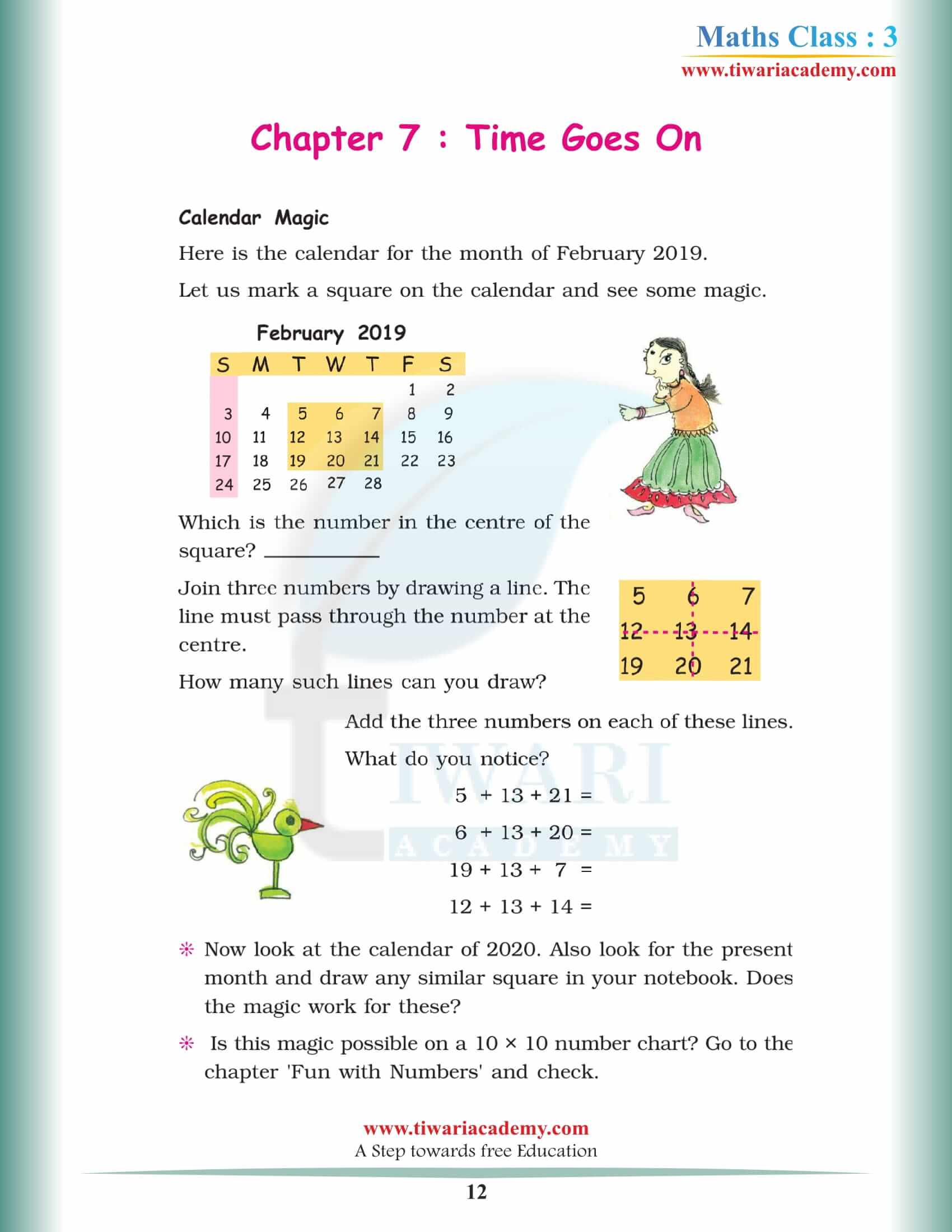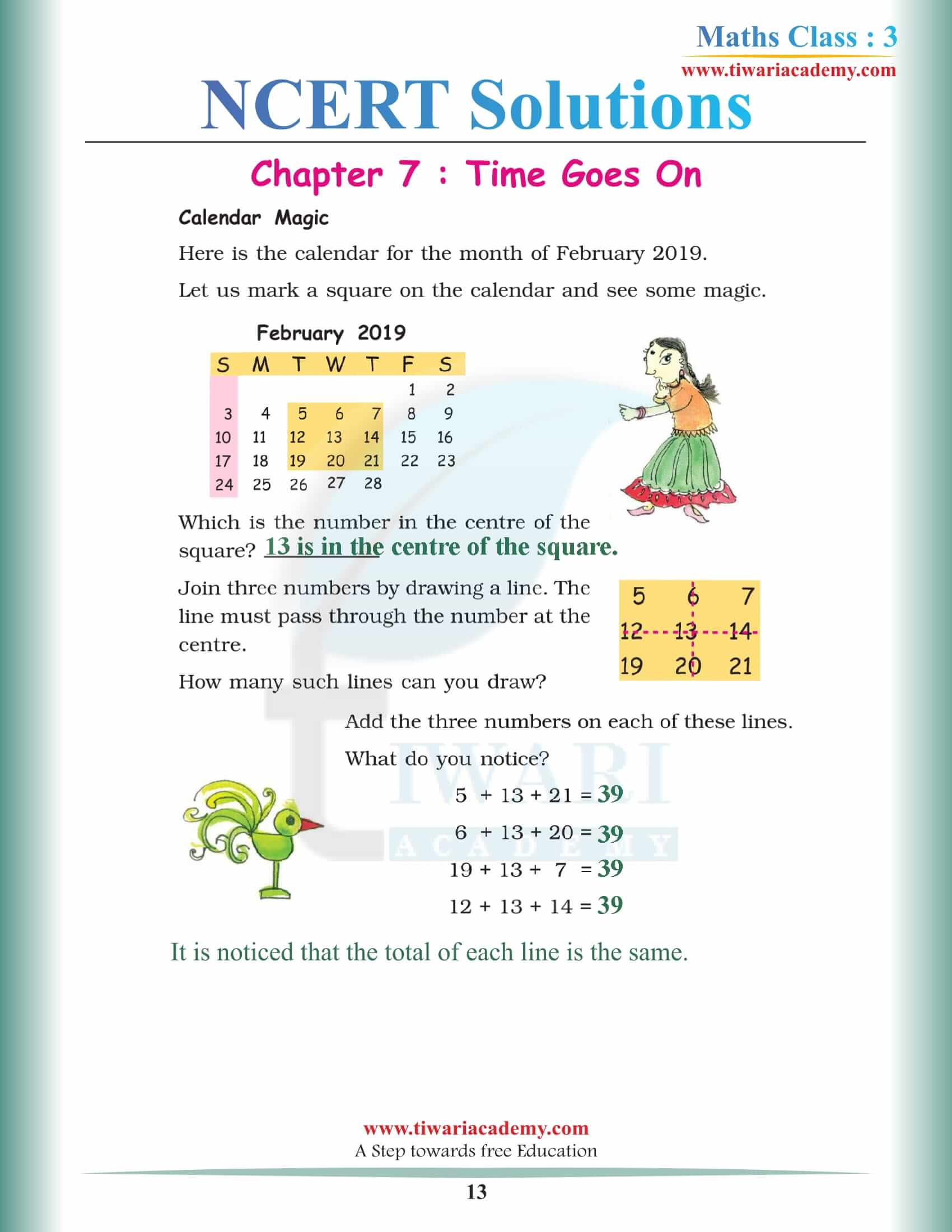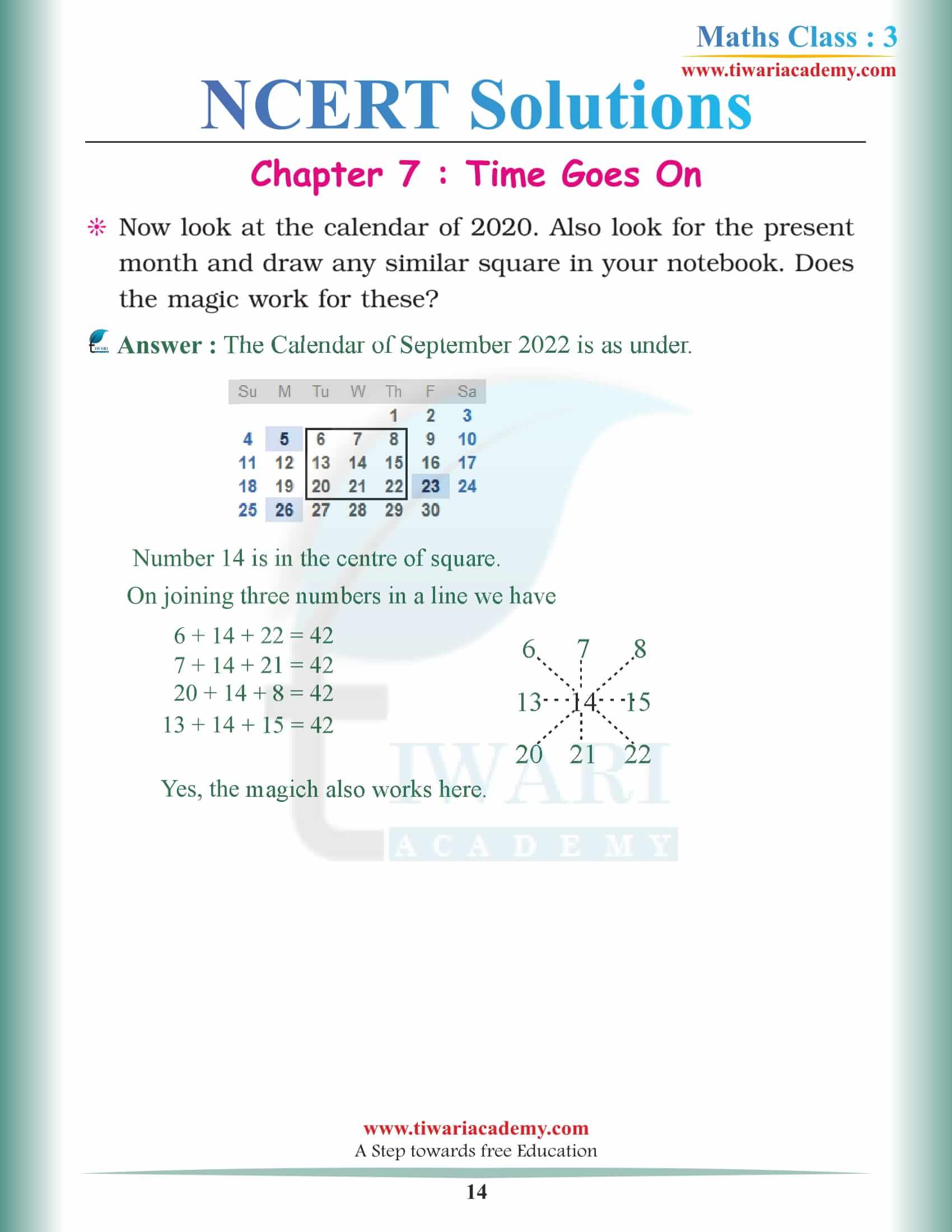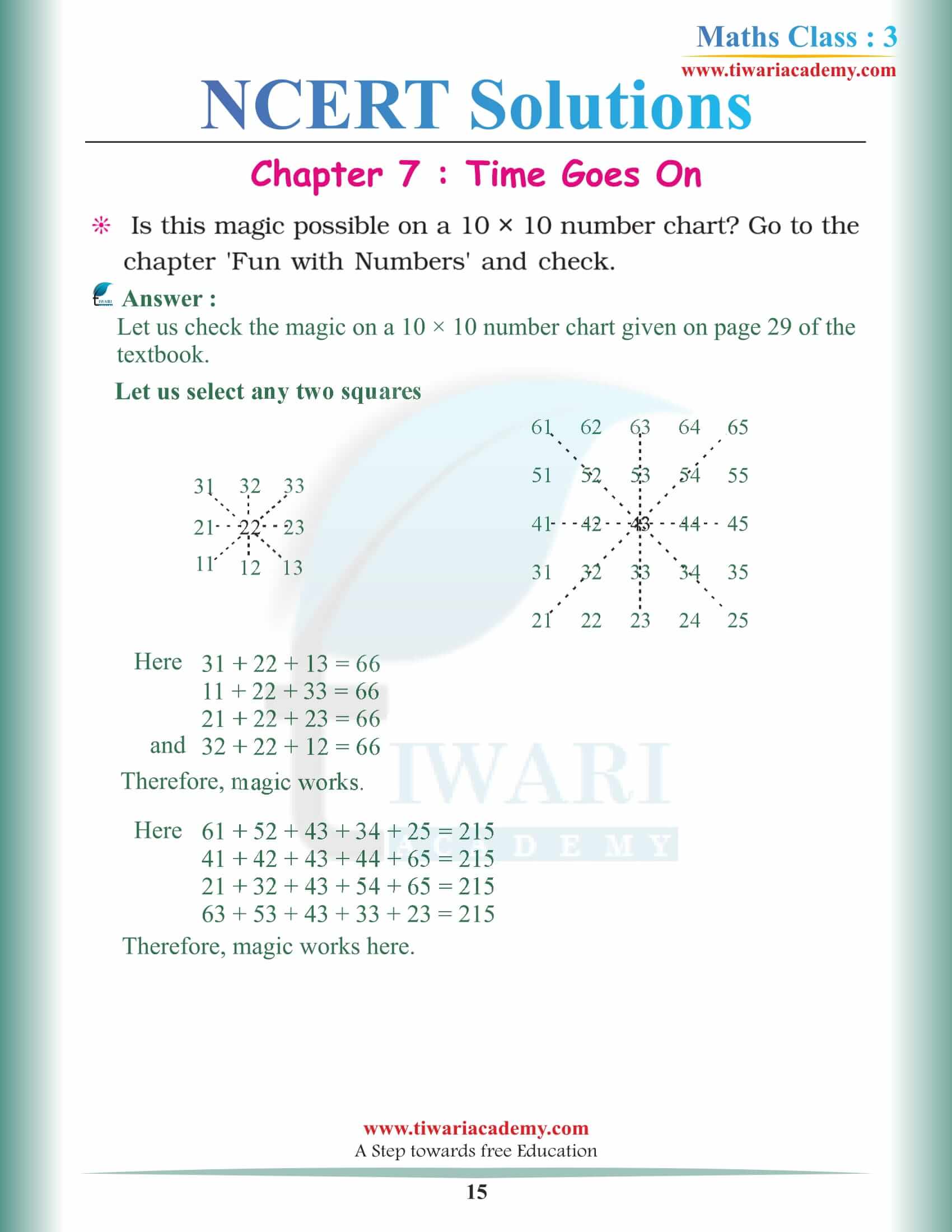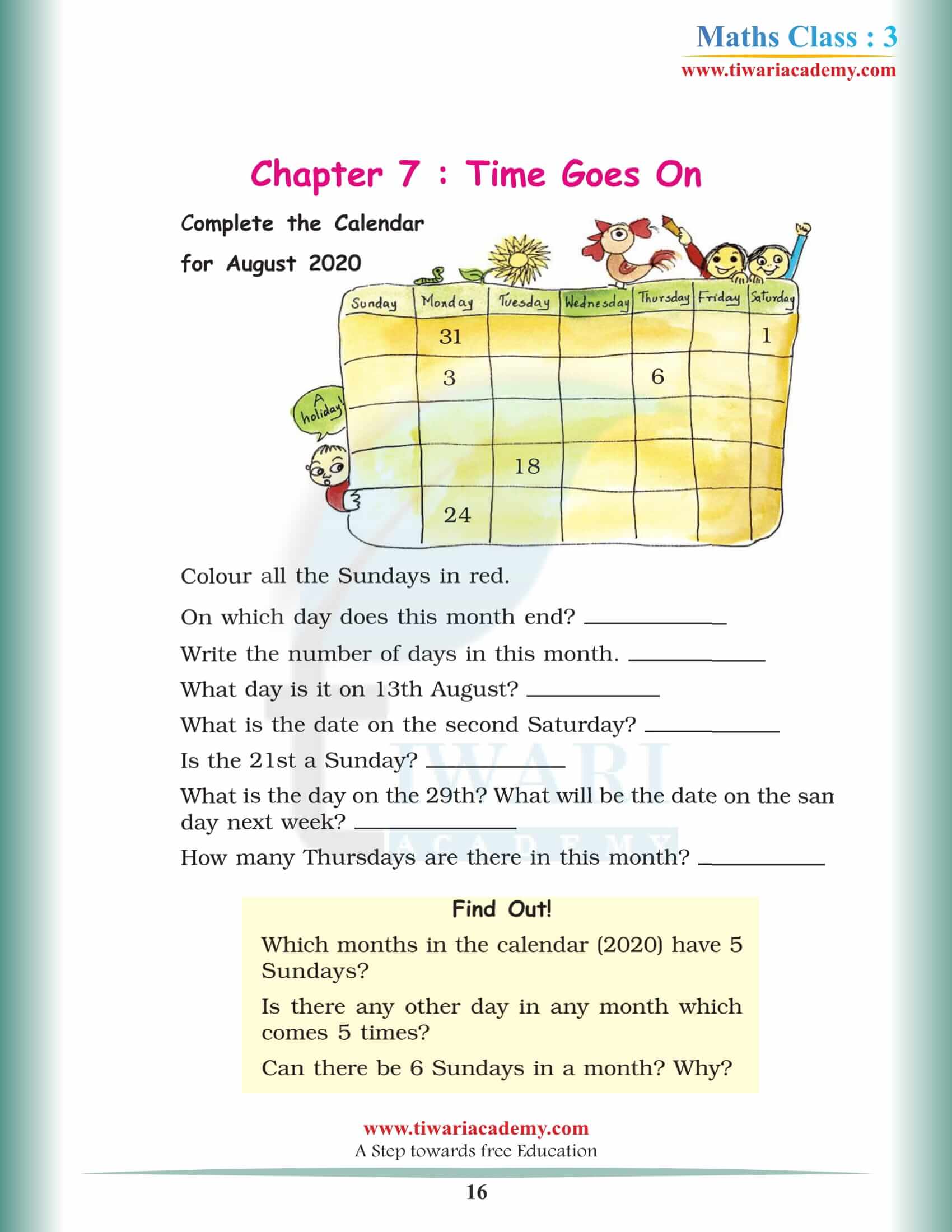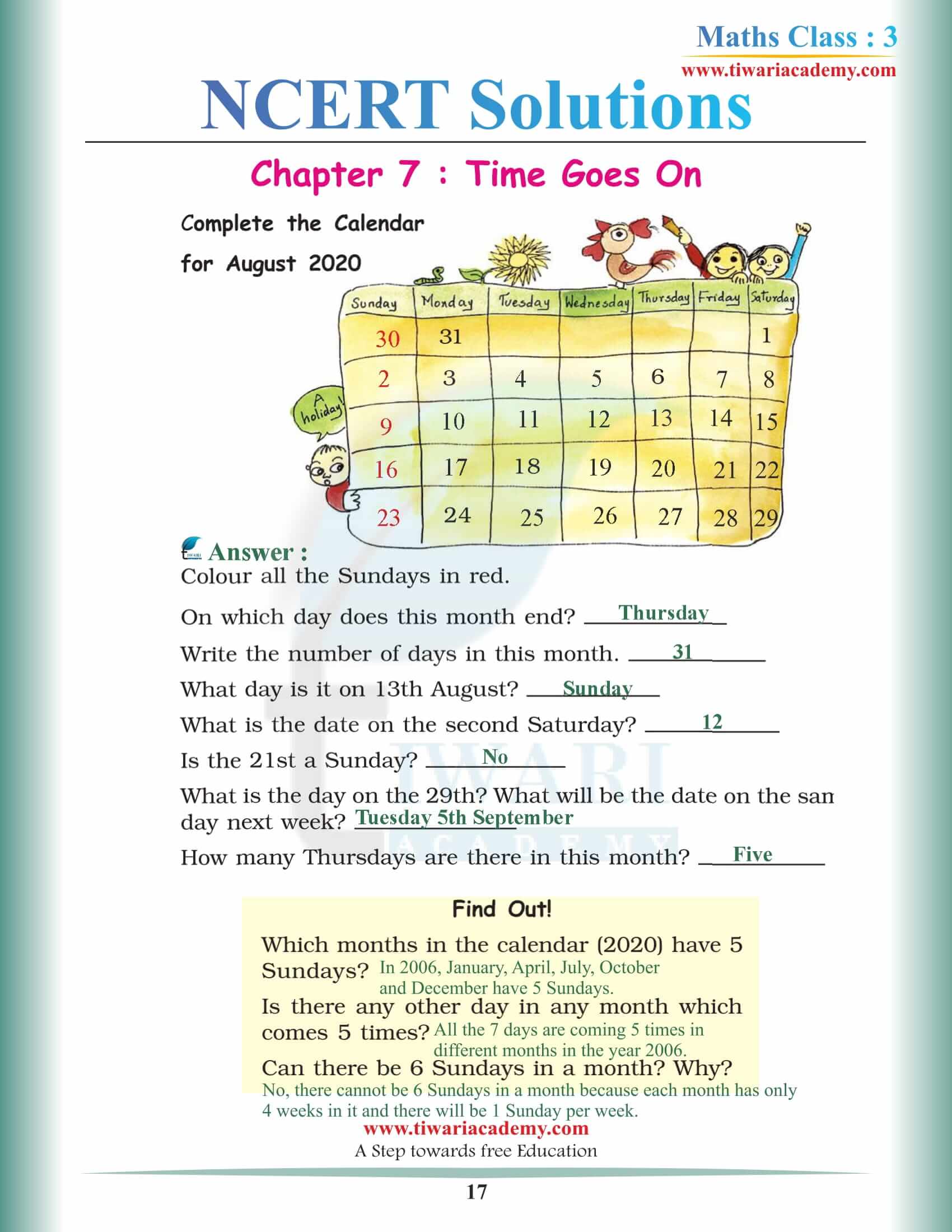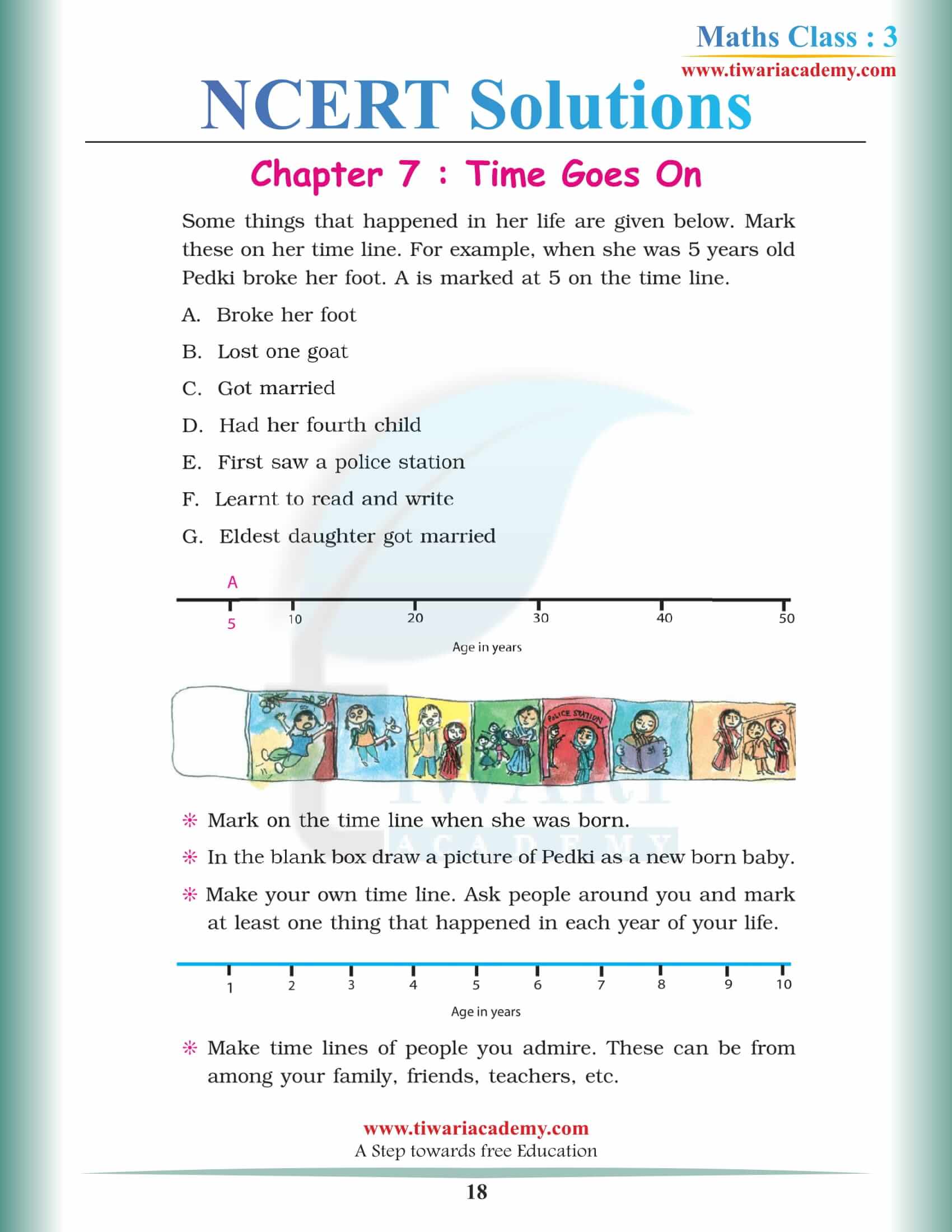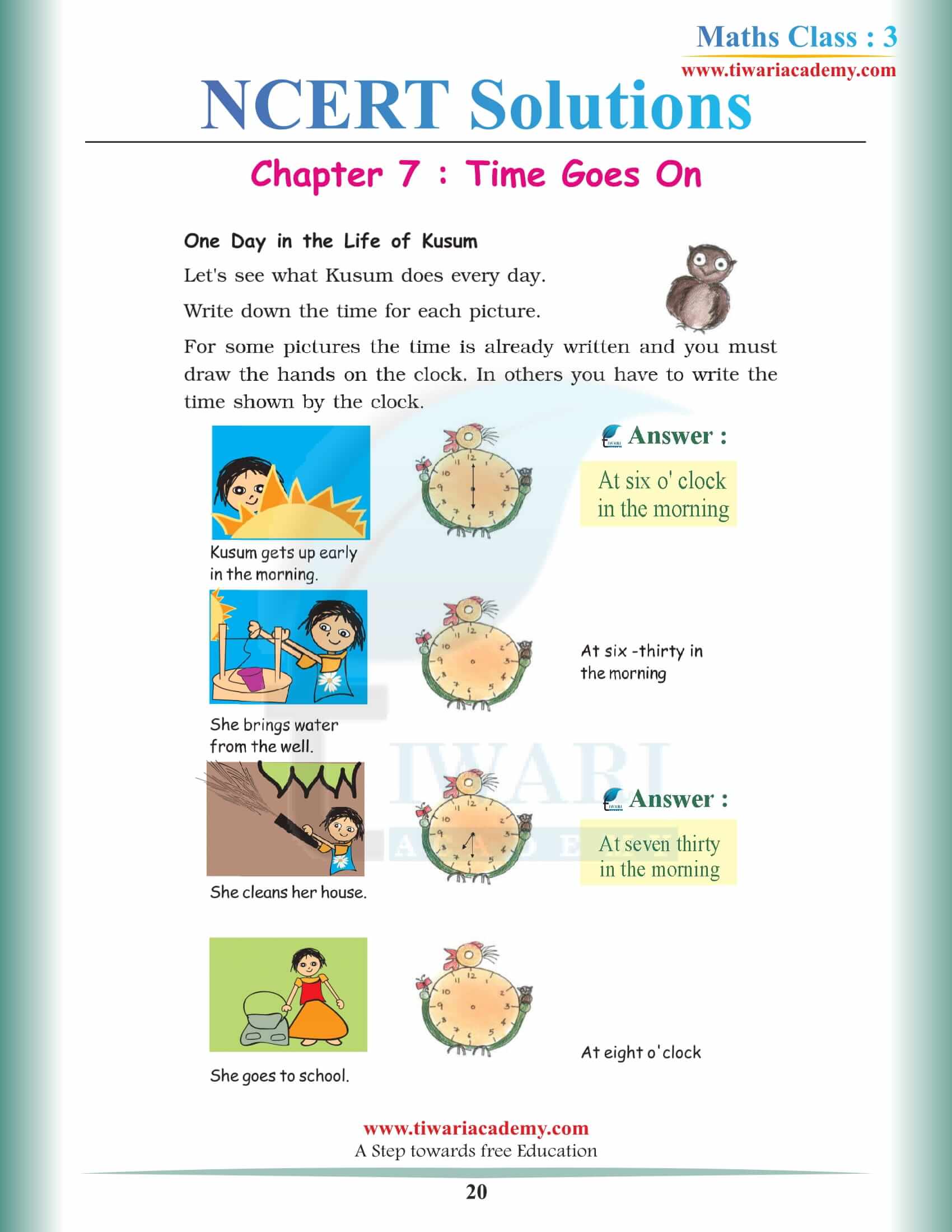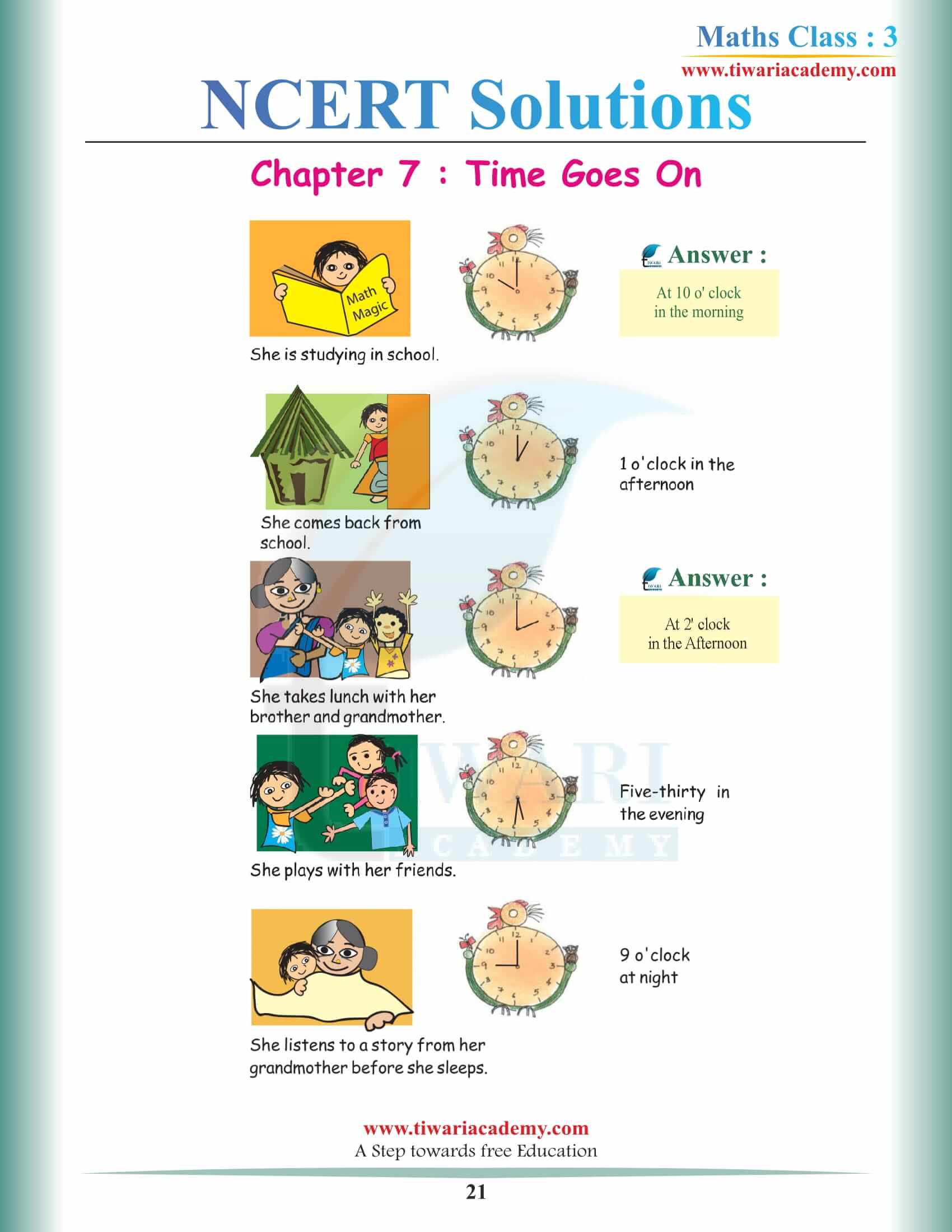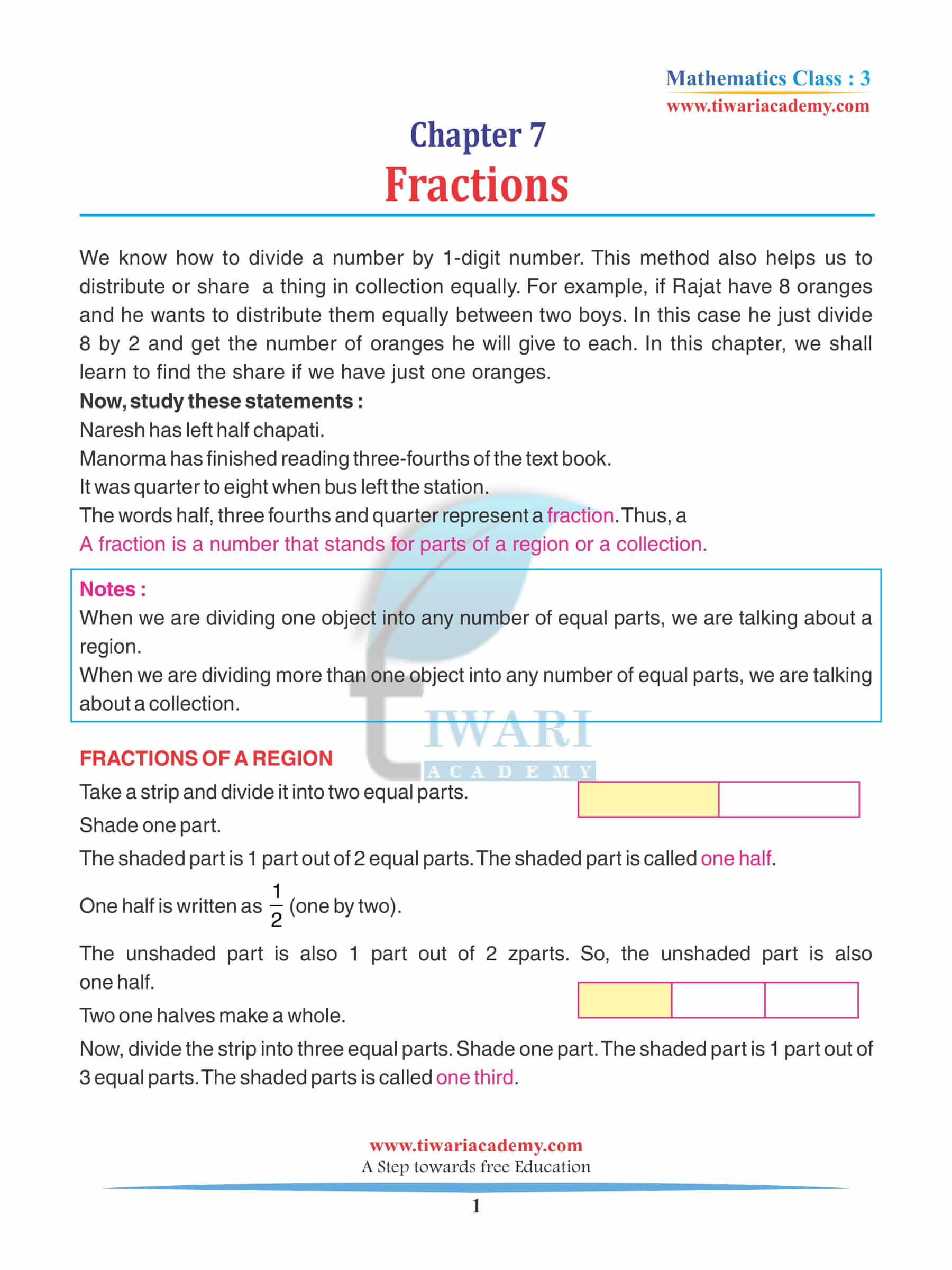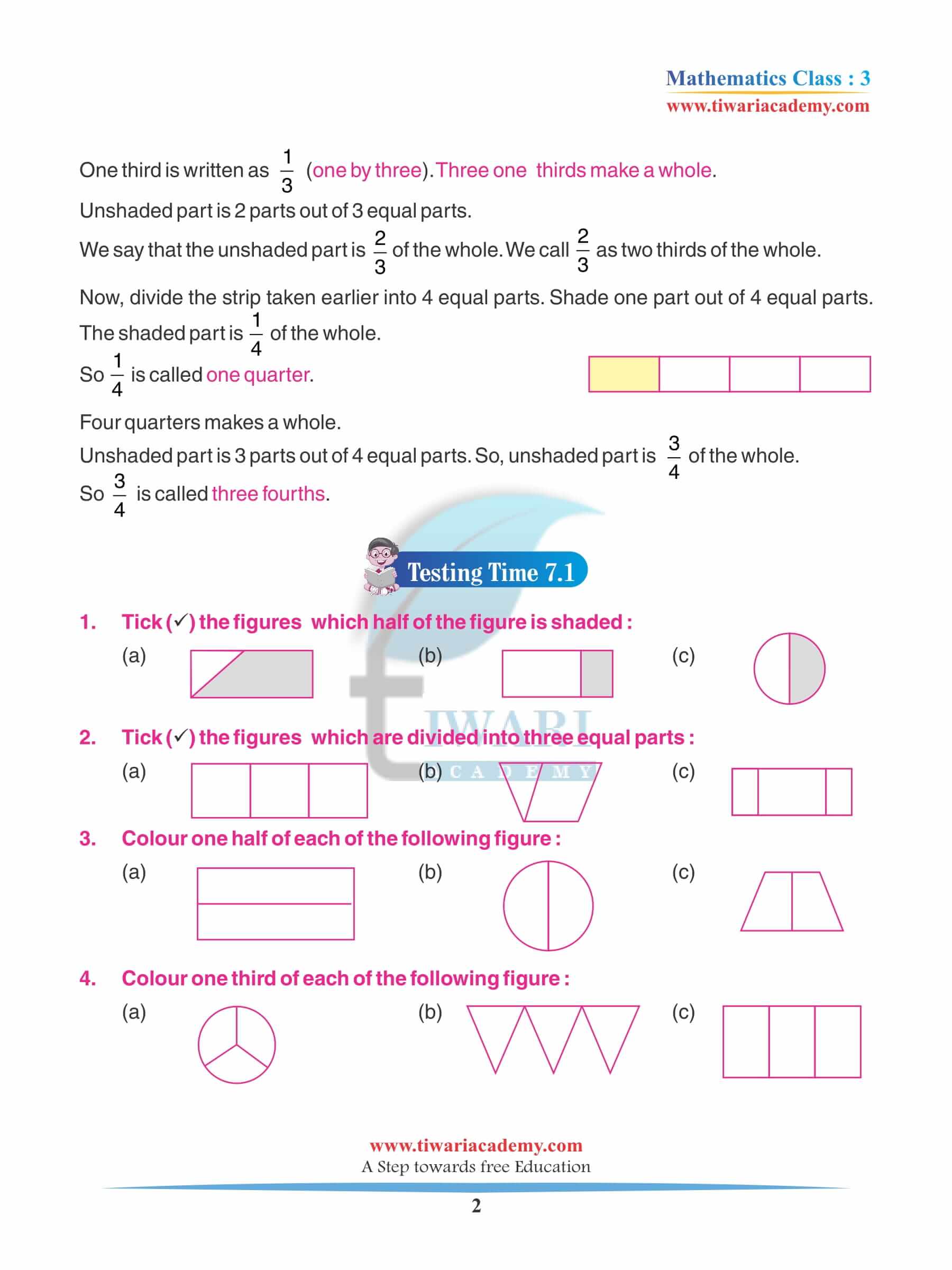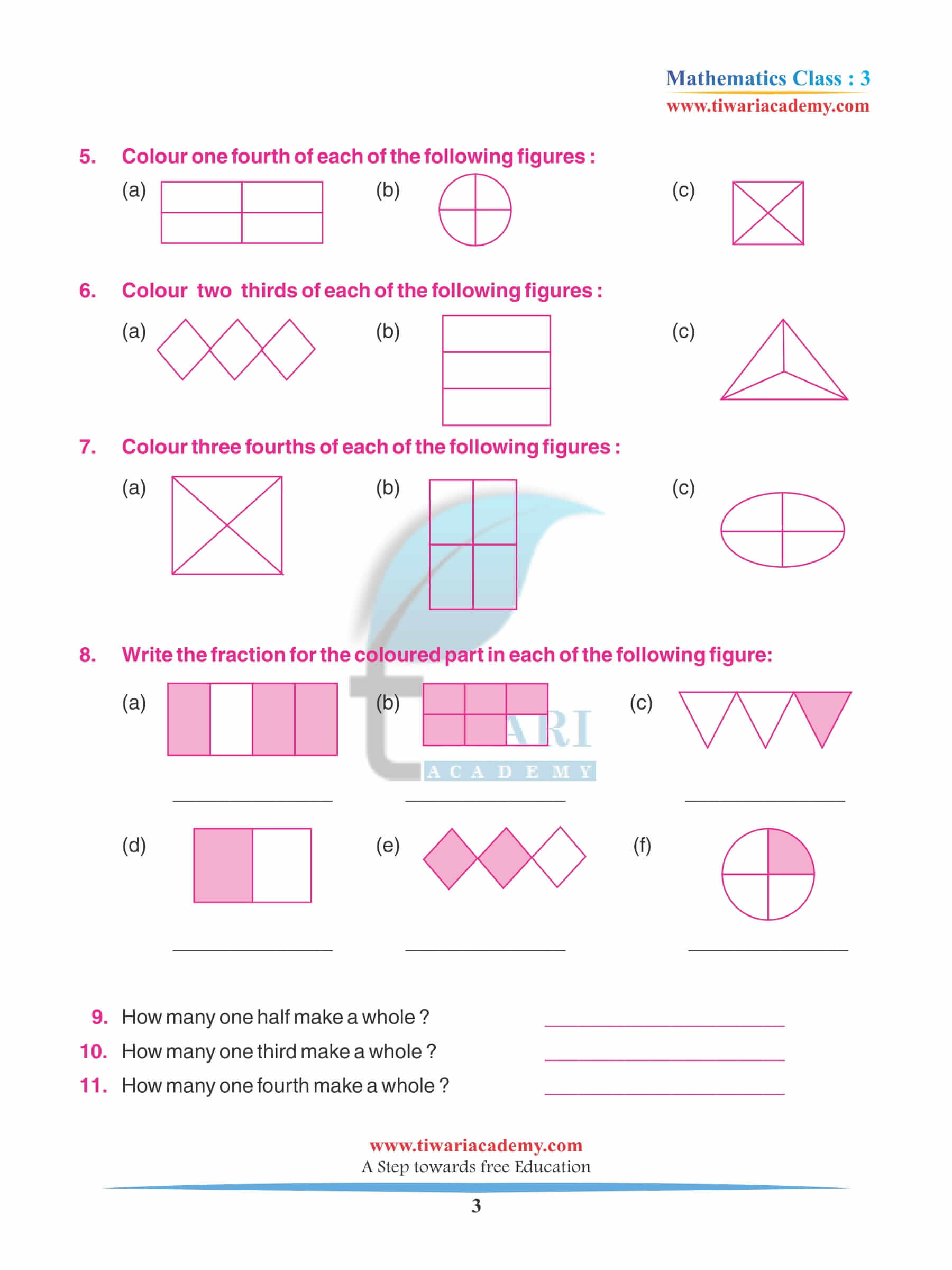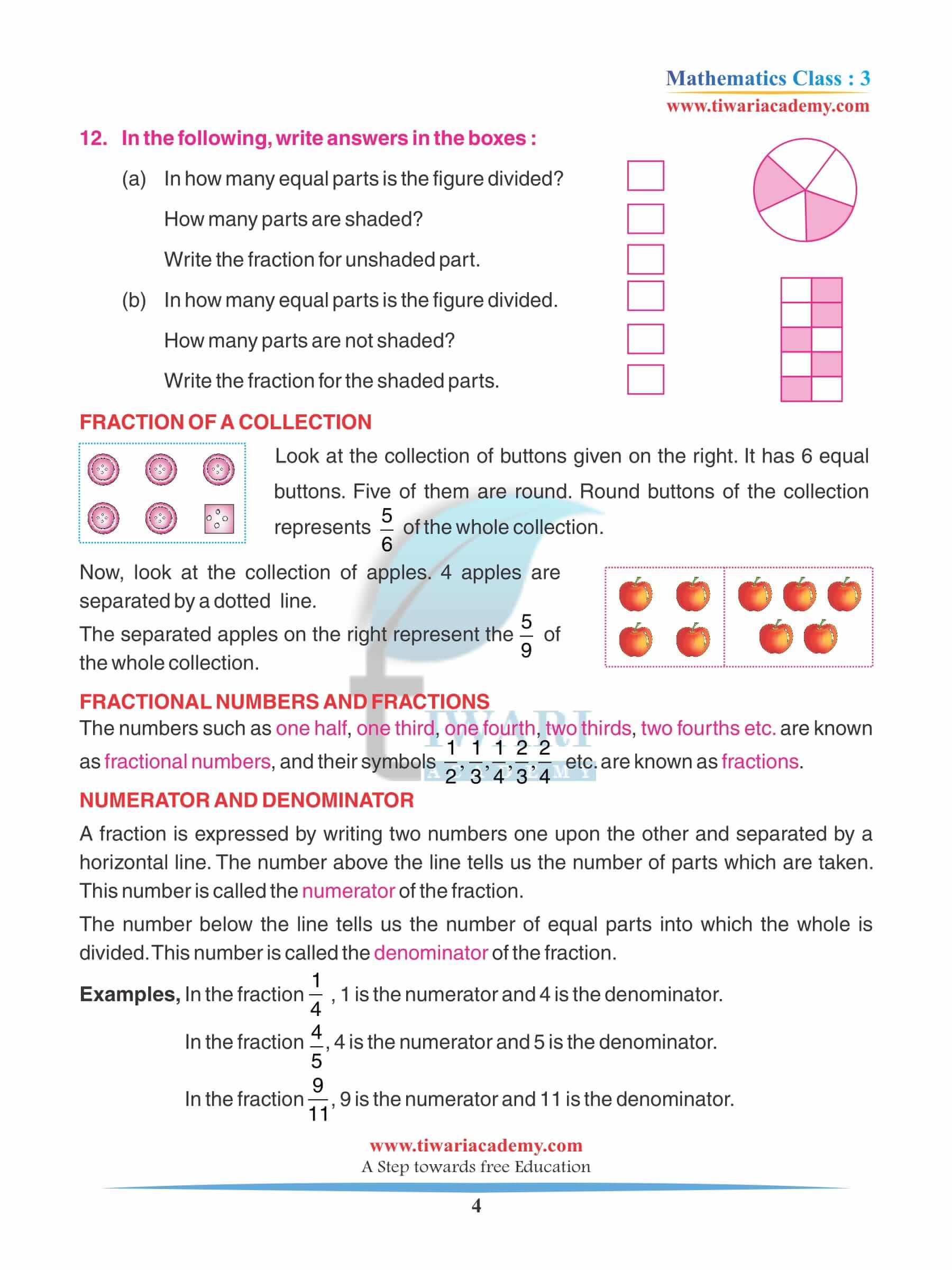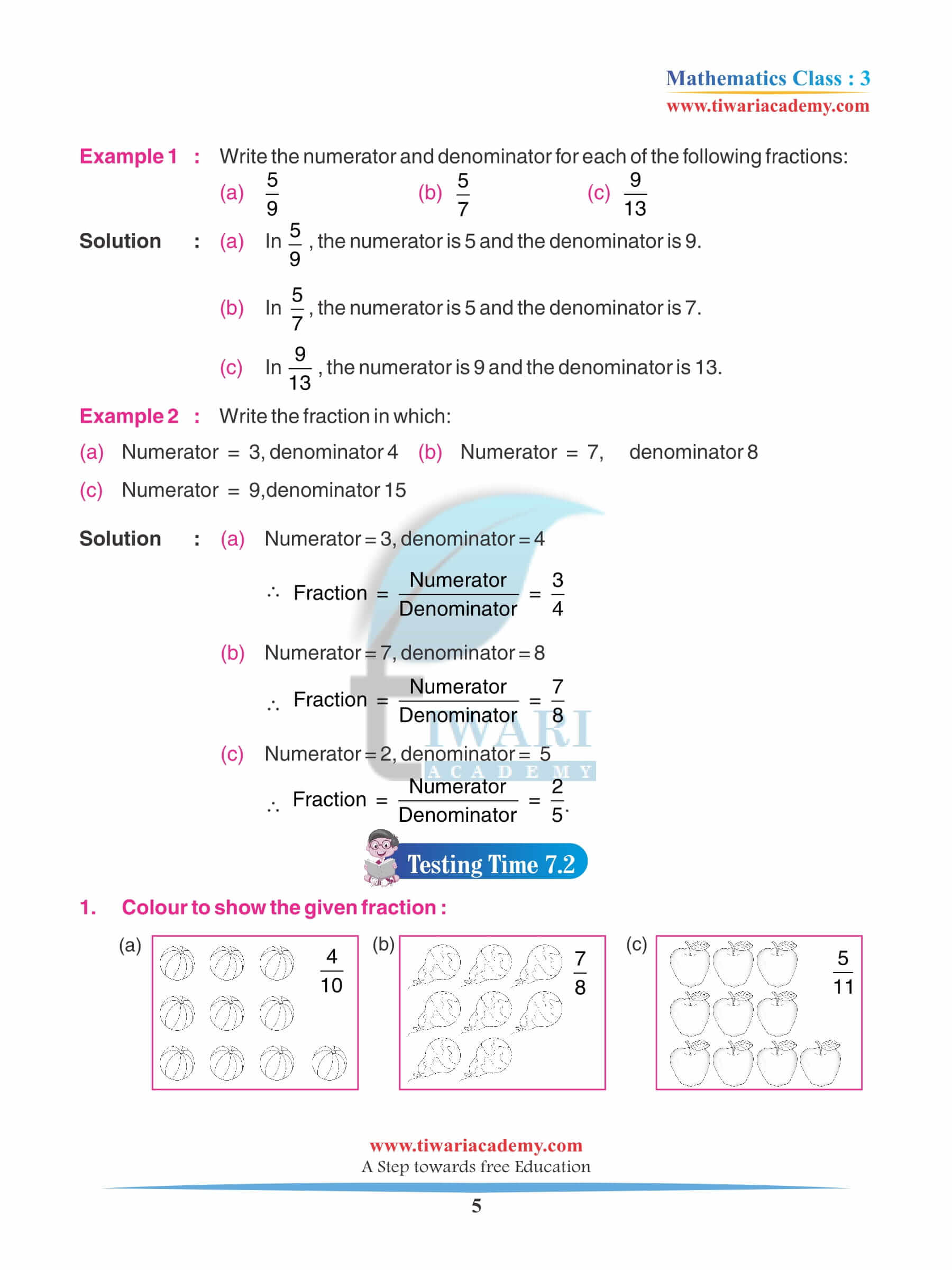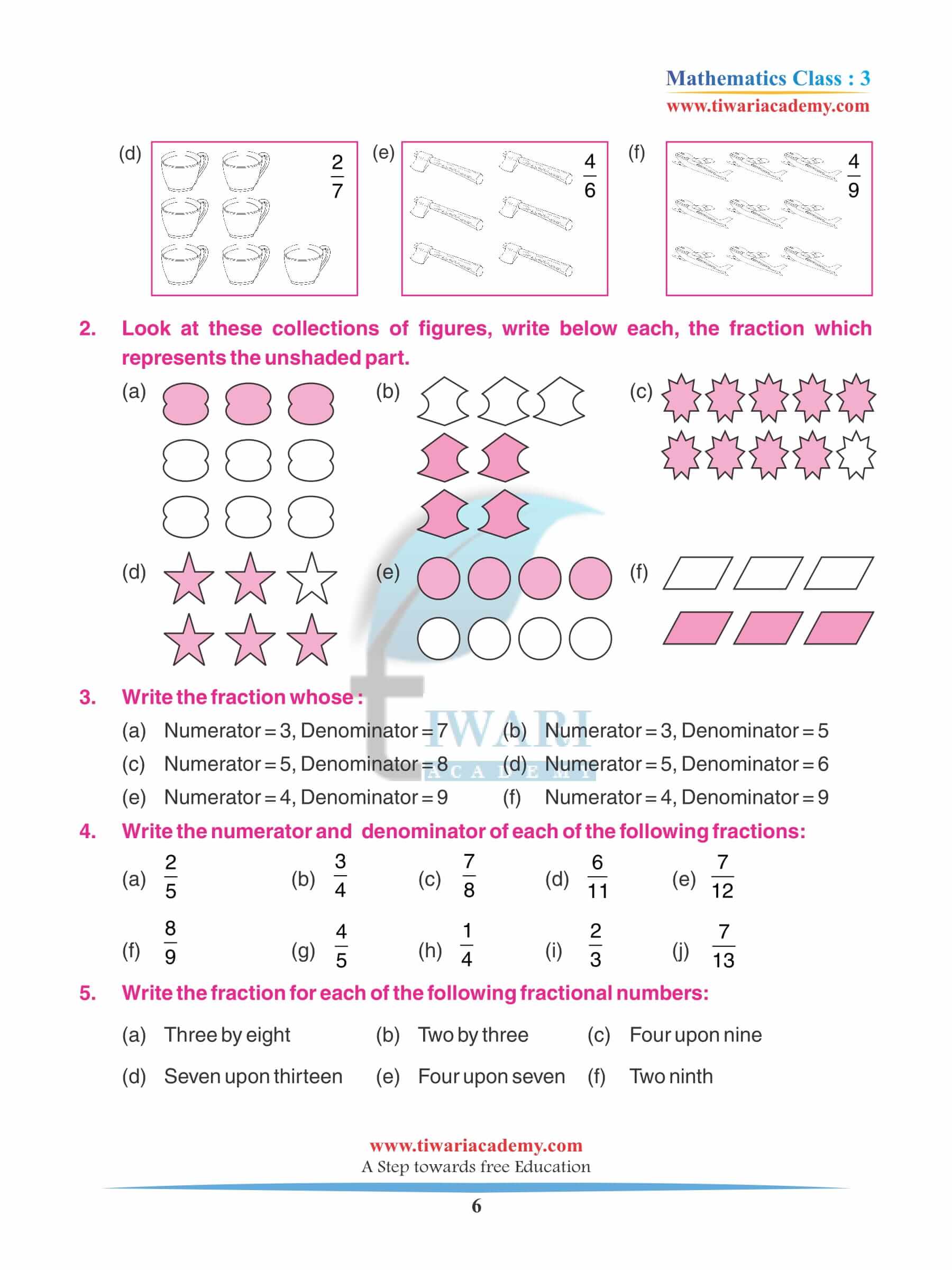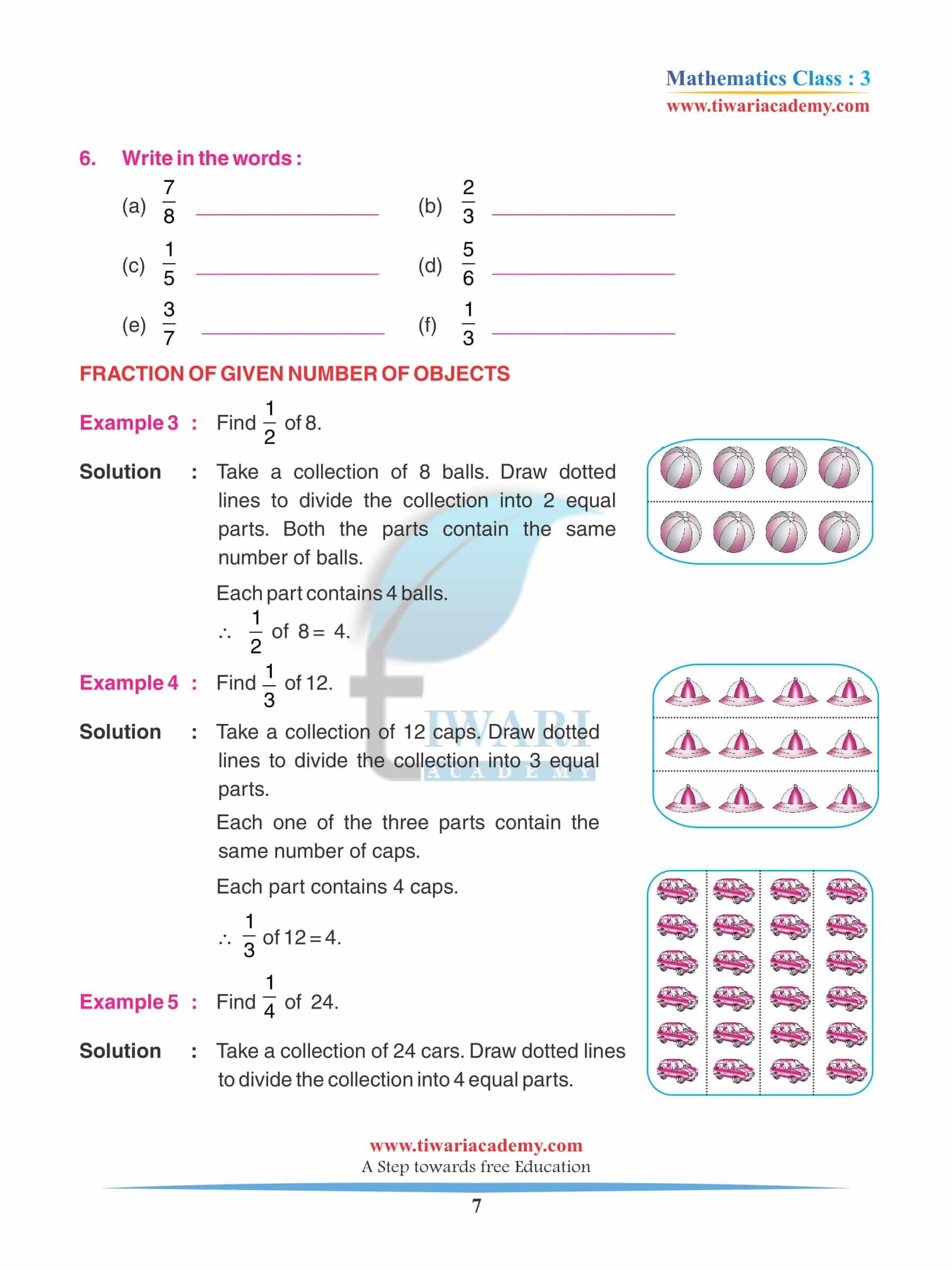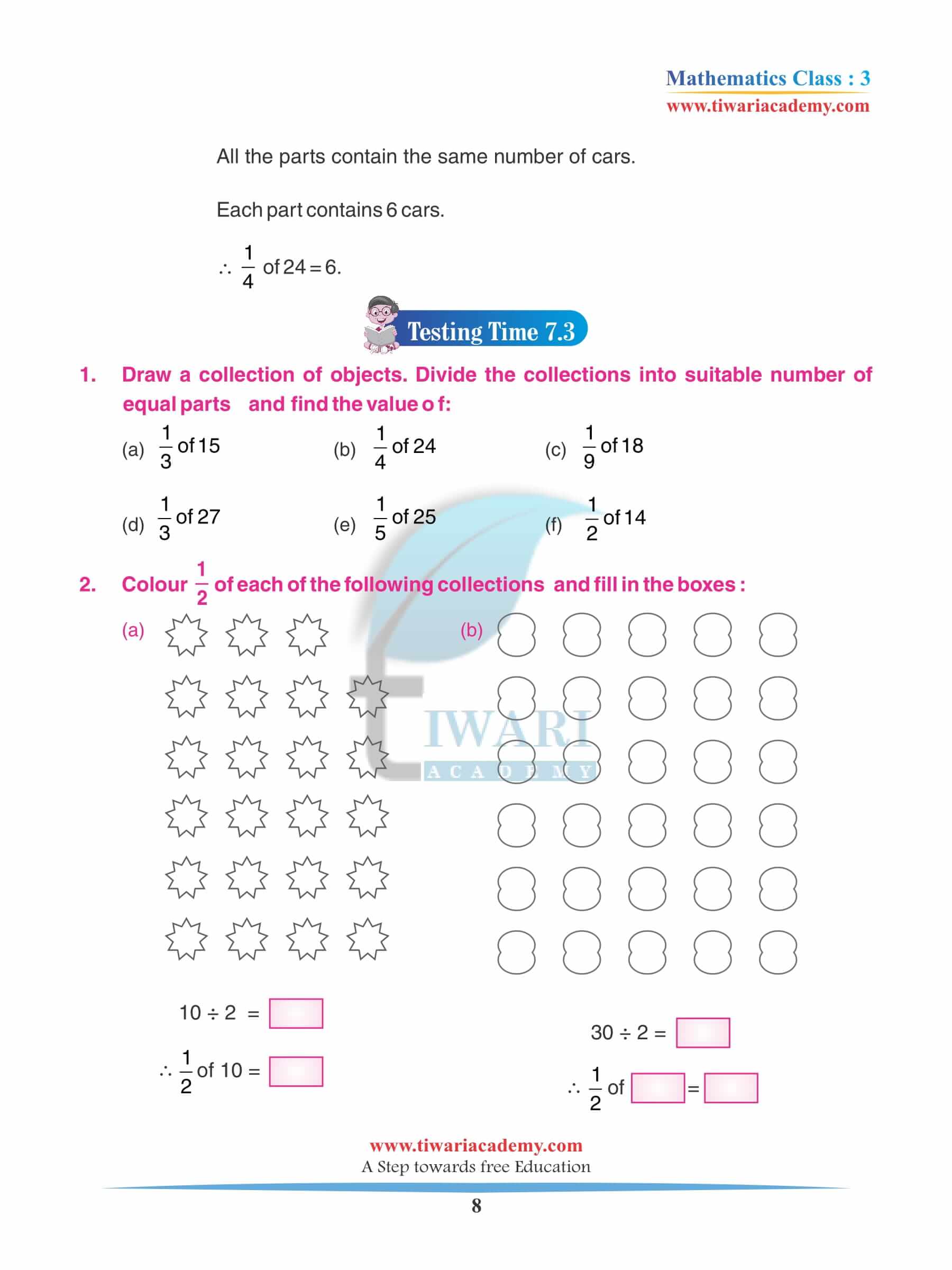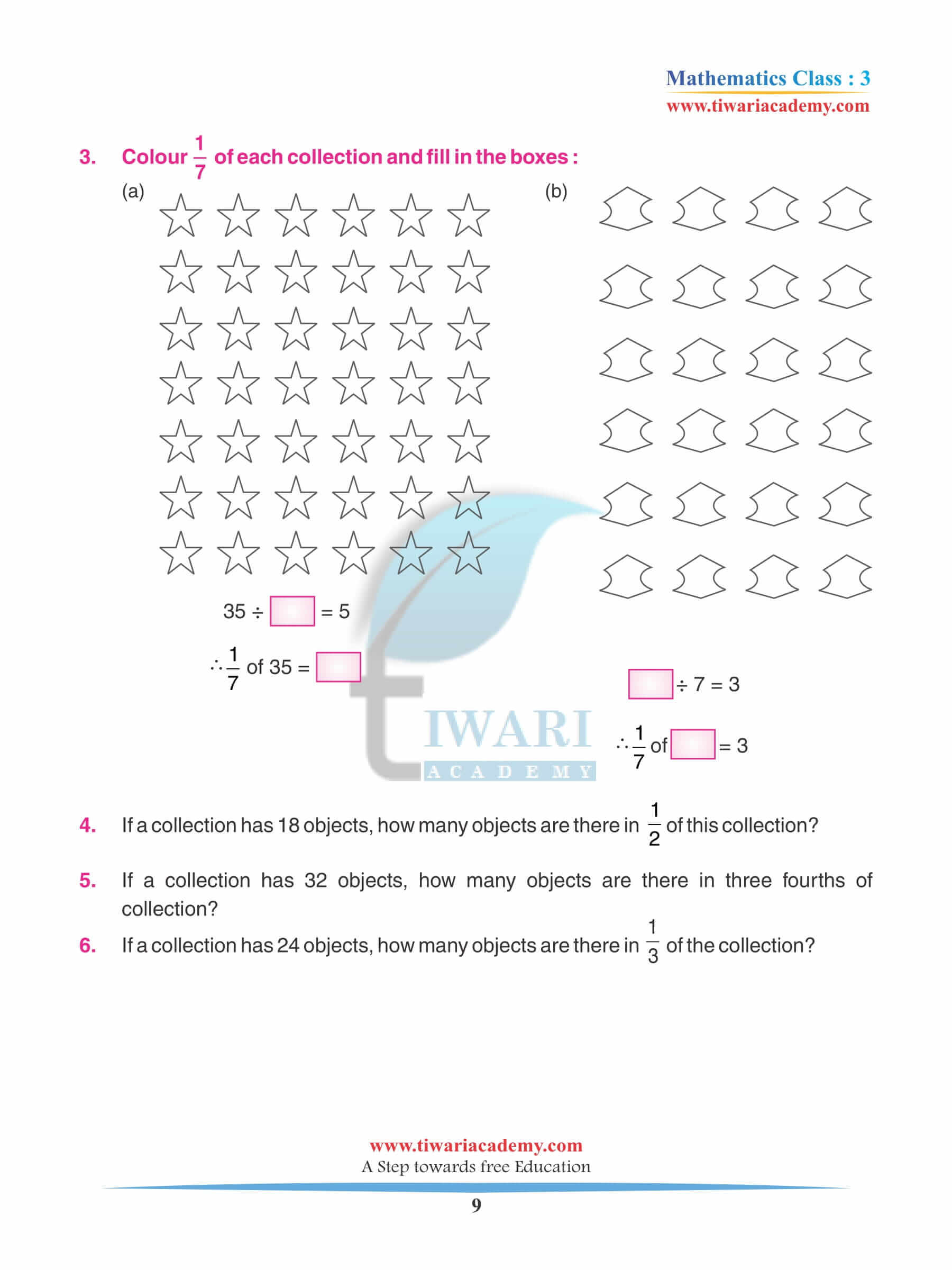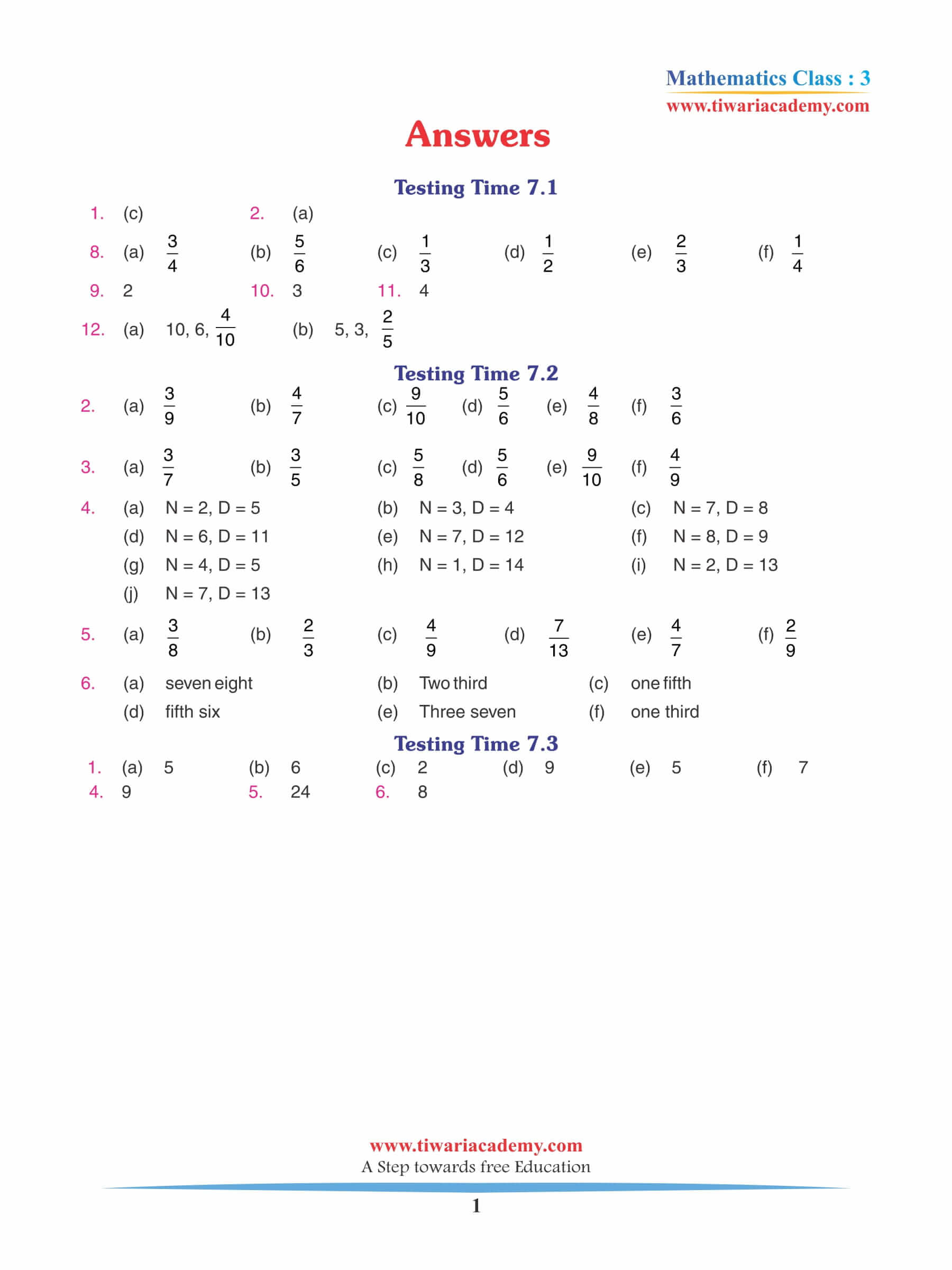 Last Edited: August 14, 2022