NCERT Solutions for Class 3 Maths Chapter 11 Jugs and Mugs in English and Hindi Medium free download in PDF file for CBSE 2023-24 exams. Class 3 Maths chapter Jugs and Mugs is about measurement. To help you gain a comprehensive understanding of the concept, the exercises include both word problems and puzzles. A revision book is also given to download for extra practice in Class 3rd Mathematics.
NCERT Solutions for Class 3 Maths Chapter 11
Class 3 Maths NCERT Chapter 11: Guess the Number
There is a surprising story in this chapter that you have to find the solution to the conflict that is raised because of the consumption of the special drinks that are being served in the glasses of every animal. Would you be able to solve it?
Because these questions have some of the answers that you might be asking yourself. Once you complete the answer.
These questions are how and why such different vessels can hold more water and some don't. Even the size of the vessel is tall but still, its capacity to hold the liquid is less than what you have expected.
This chapter will give you a deep dive into such questions and make you think about them in a way so that you will not only understand them but also experiment with them. This will give you enough clarity for the concept that you will be able to make other people also understand it.
Standard 3rd Maths NCERT Chapter 11: Whose Jug holds more?
Once you start doing these experiments that are given in the chapter you can collect all the important vessels to measure the liquid and their capacity but later do not stop yourself by only doing what is given in there but also it is important to check what is available near to you!
Not only calculate how much the vessel can carry but have you tried to consider how much time will take to fill that if you fill it with different sources?
Once you do that part and calculate the timing you'll be surprised with the results and that will give the depth of knowledge. To solve the upcoming experiments in the chapter called Whose Jug holds more?
CBSE Class 3 Maths NCERT Chapter 11: Experiment
Where you just have to judge and calculate the capacity of each jug and based on that you can answer. Simple isn't it?
Then there are other experiments that will try to make you use the same knowledge that you have already received while doing all the experiments mentioned above. This will make your work easy and get the result for the next experiment where two kids are filling the pot.
So while you are looking at the picture and what you think how much time it will take to fill those pots.
Imagine if you had not done that experiment earlier you had to do it now to check the timings and capacity which will get you the knowledge again but this time you already have this to surprise your friend and siblings too.
Not only is that vessel this knowledge of filling the vessel with what you have. You can use it to fill the pots and other things and this chapter full of such things.
3rd Mathematics NCERT Chapter 11: Bottles and Buckets
Get a 1 litre bottle (can be an empty bottle of water, oil etc.). Now collect some bottles and a mug, jug, glass, bowl, etc. at your house. Use the 1 litre bottle to check which of these holds more than 1 litre and which one holds less than 1 litre.
What does that unit 11 of class 3 Mathematics deals with?
We have studied in previous chapters how to measure different things whether with scale and or weighing them differently but =we have studied the things that are not solid. Something like lemonade. This chapter will teach you how to measure liquid things.
What other things that students of class 3 can learn from the 11th unit of the Maths NCERT book?
The other thing like how different shape containers can hold a different amount of liquids things. For. For example, big water tanks can hold up to 1000 liters of water but a small bowl can hold a few ounces. One can learn how pot can be covered with different shapes like balls instead of liquids.
Do you think chapter 11 of class 3 Mathematics is entertaining?
The chapter started with some activities such as filling the different shape vessels to find out what shapes could liquid and take and which shapes can hold more water. How to fill pots faster to make to work done and more importantly most of the activities are with some companion so that can make friends better and understanding of Maths better.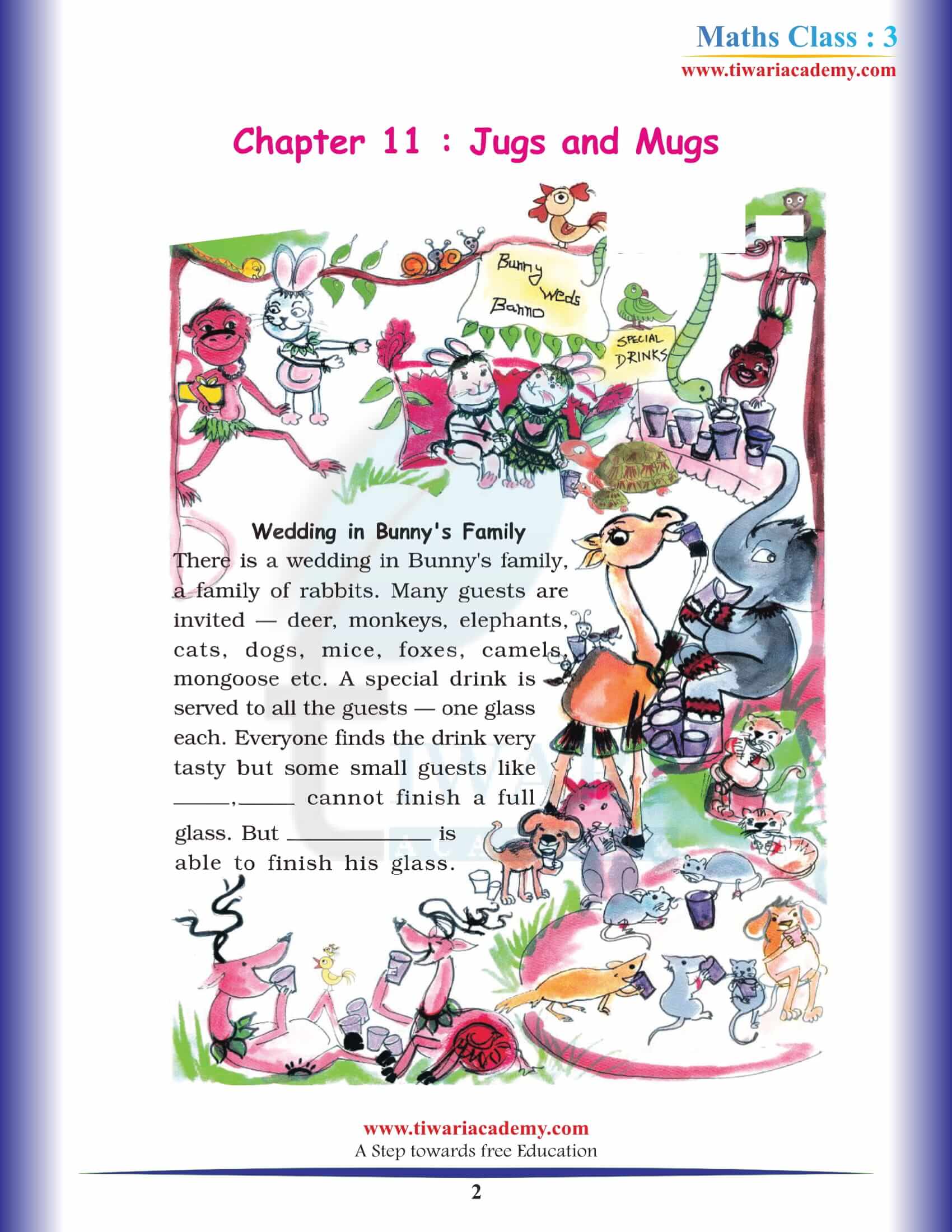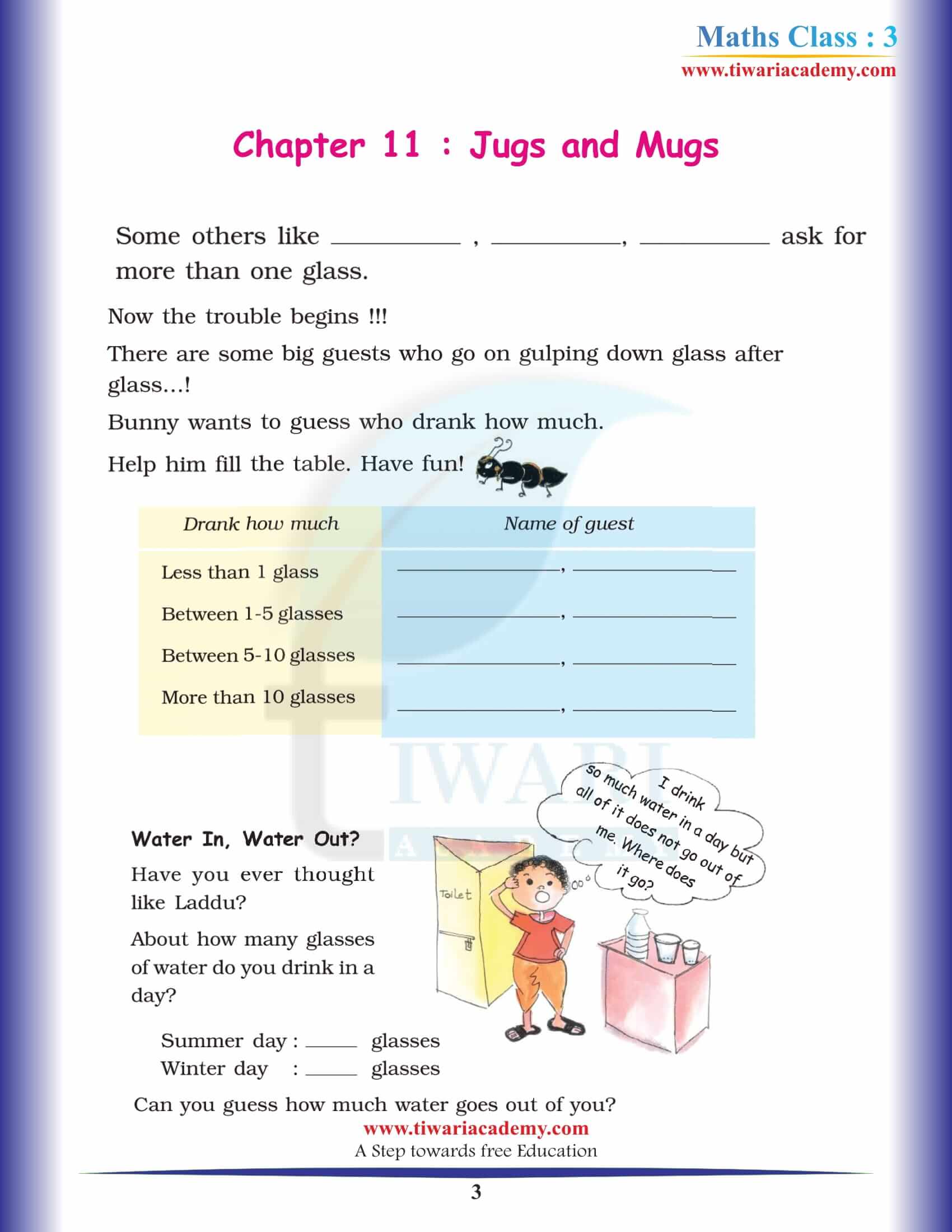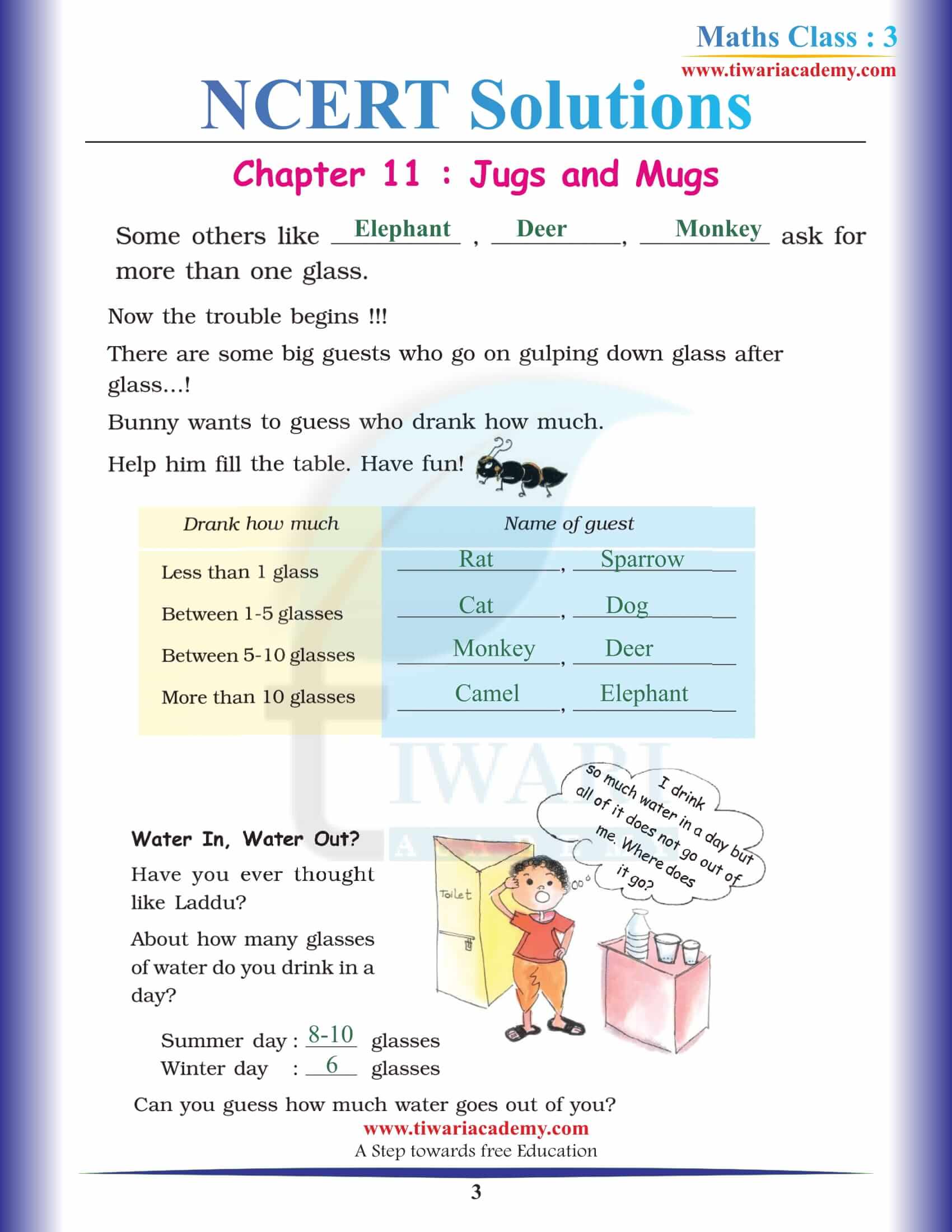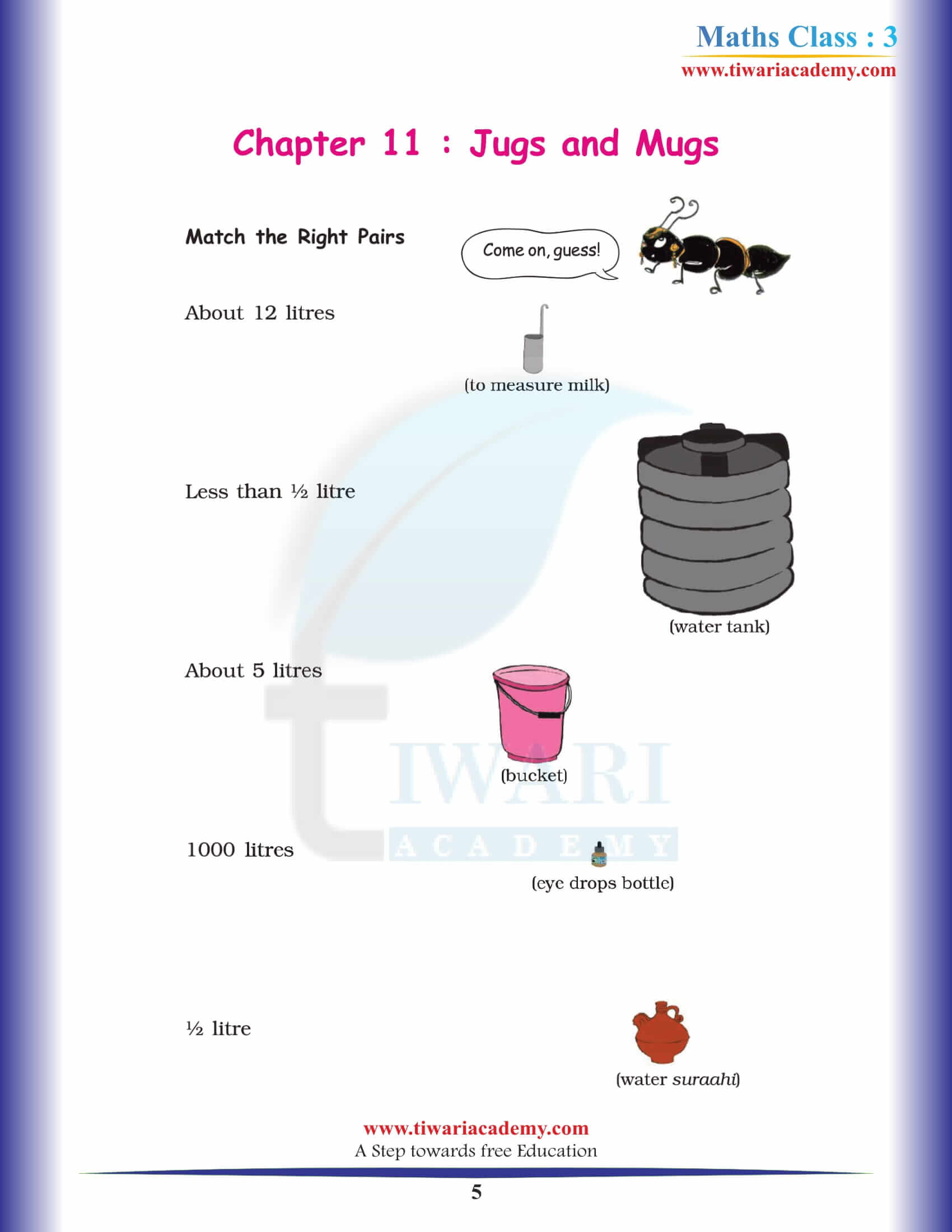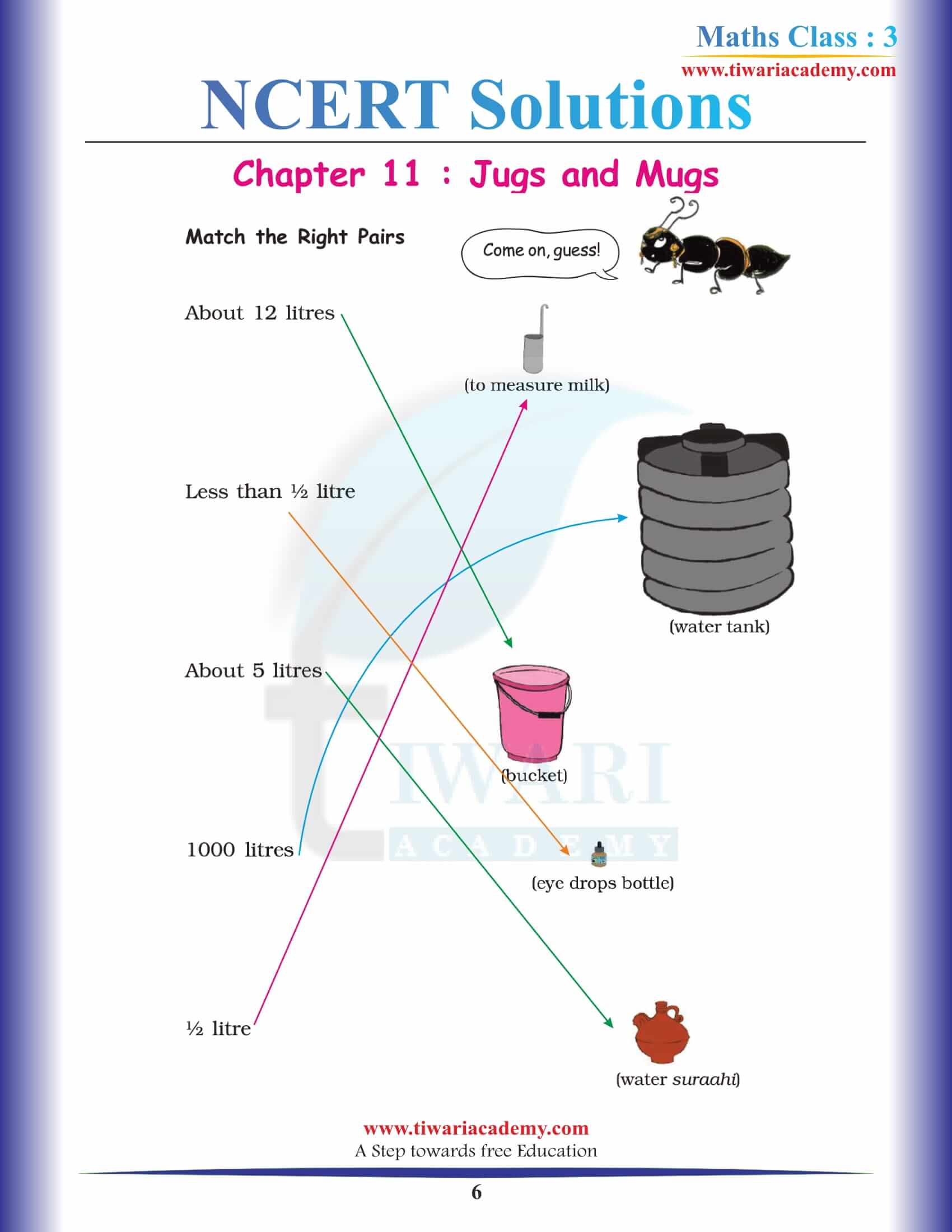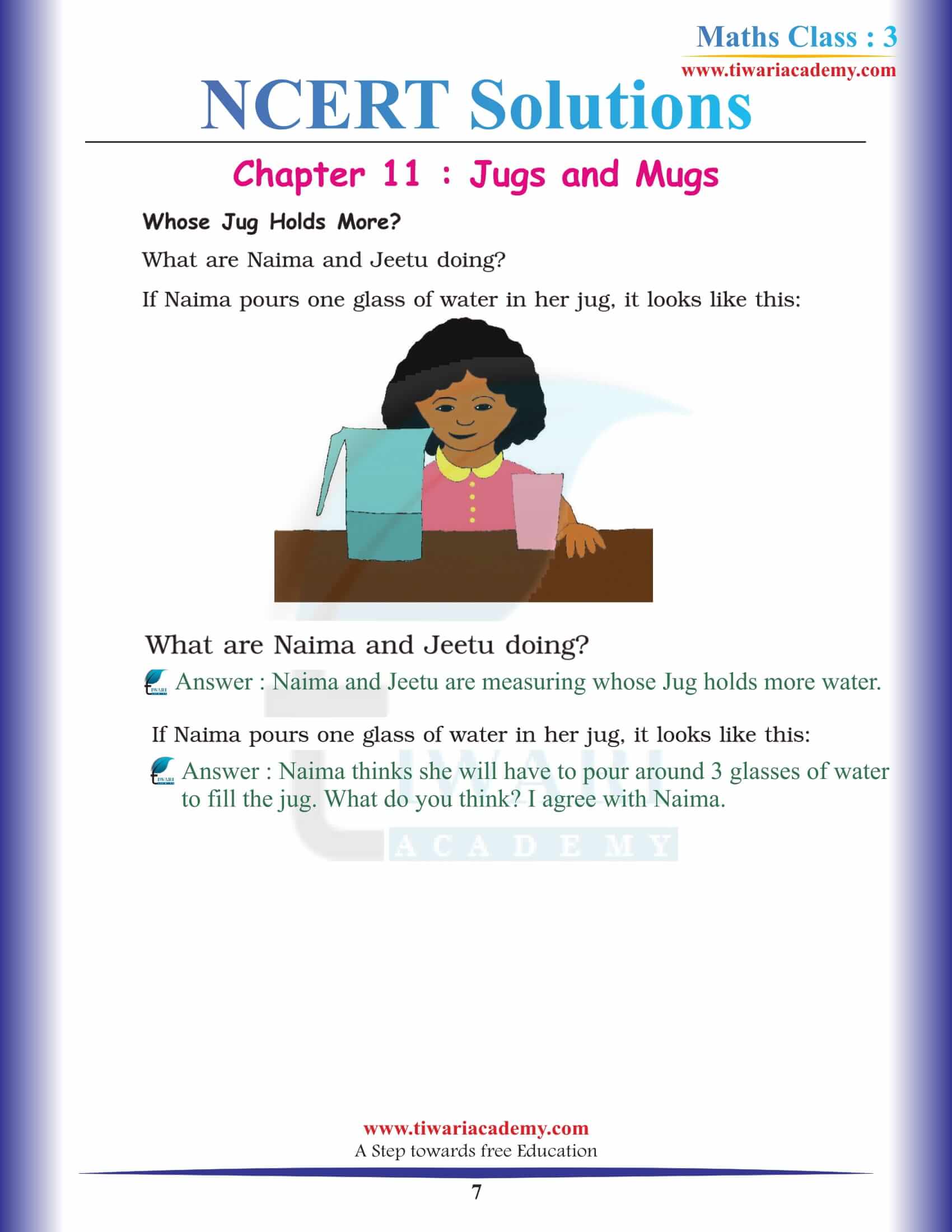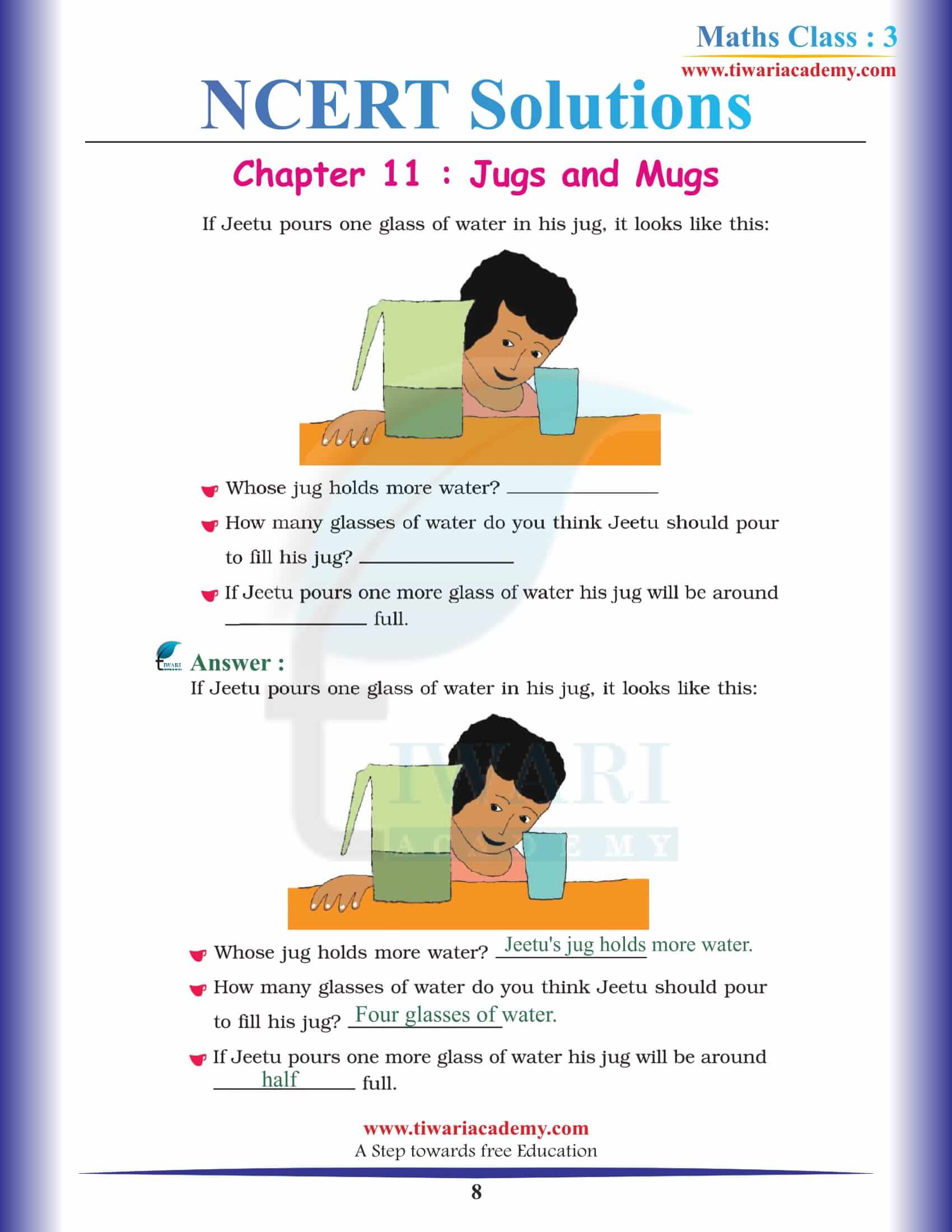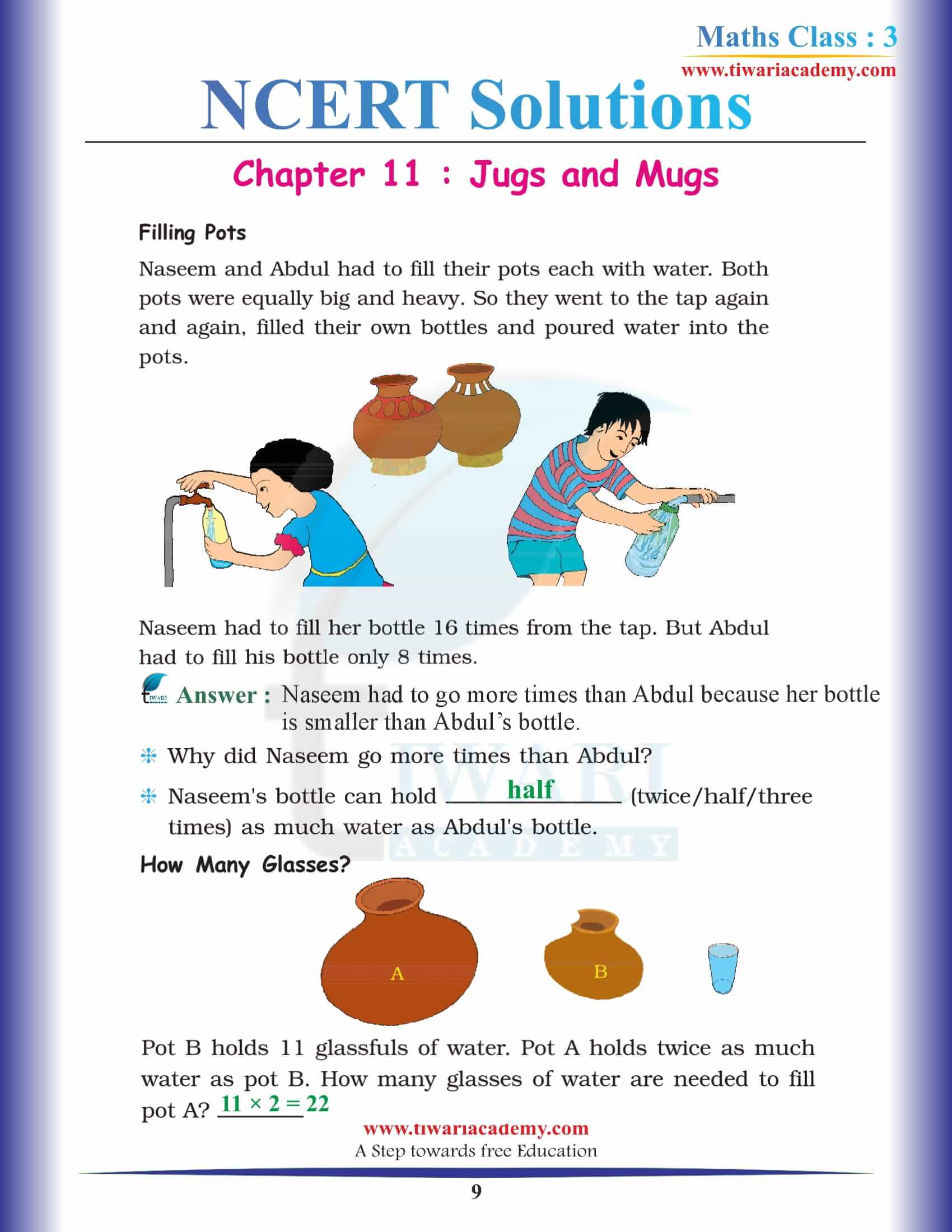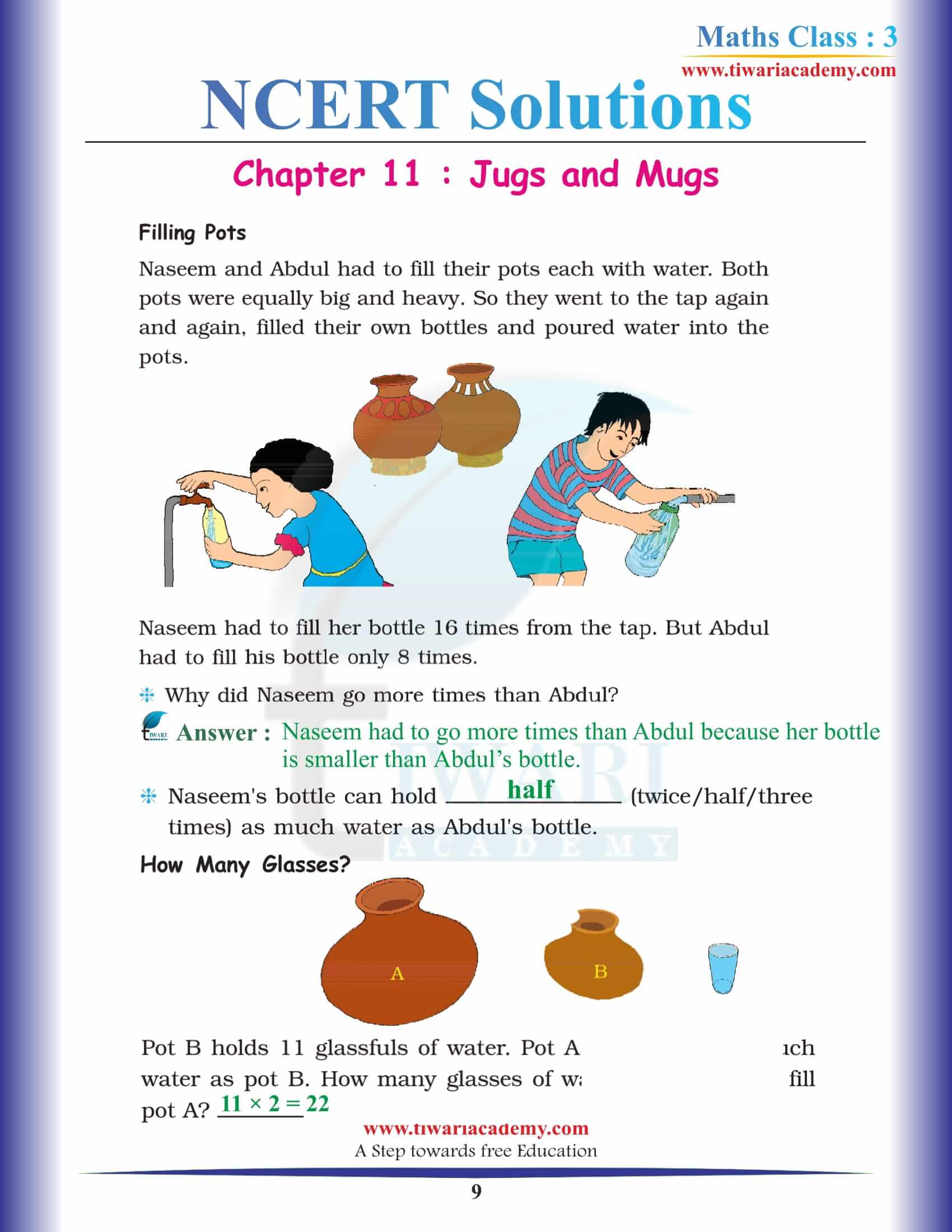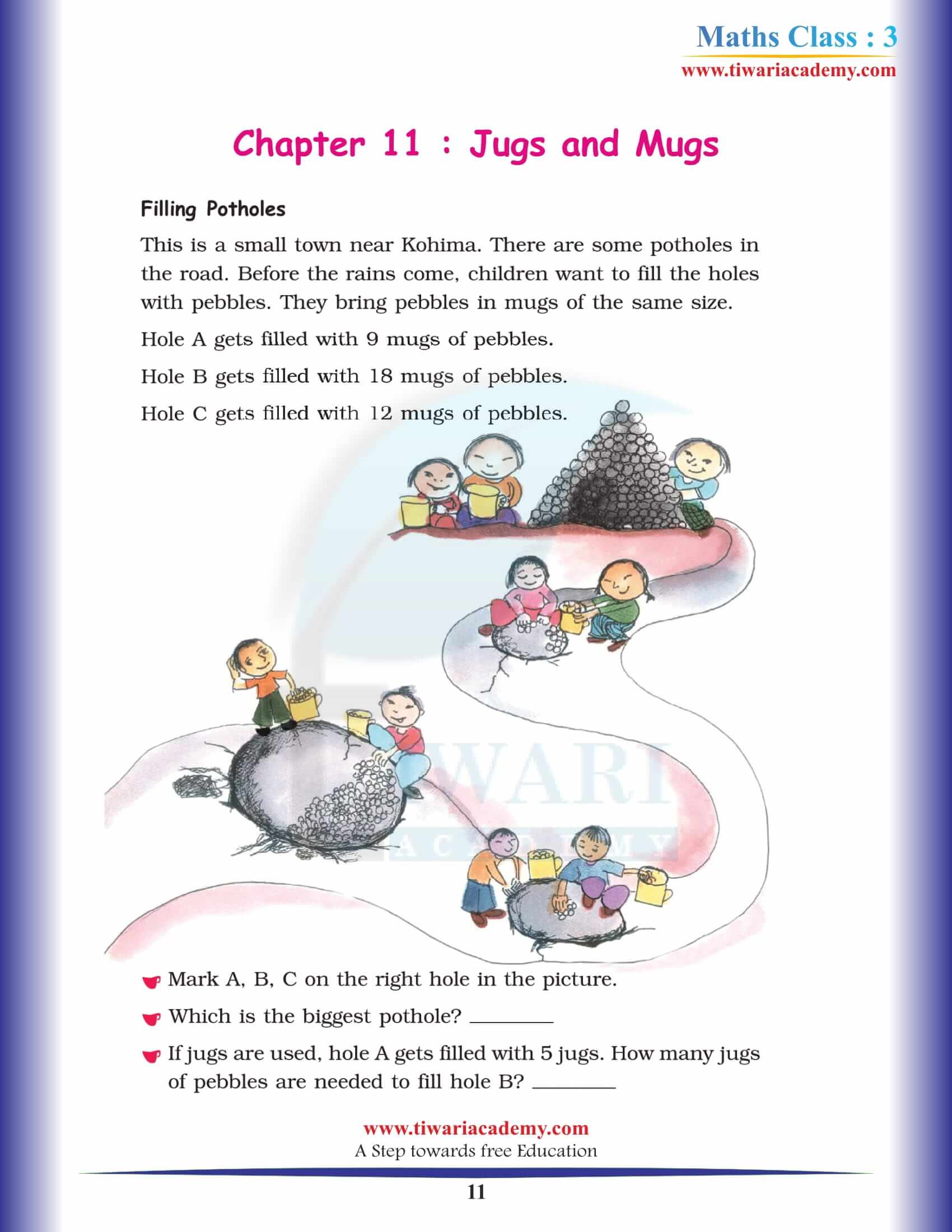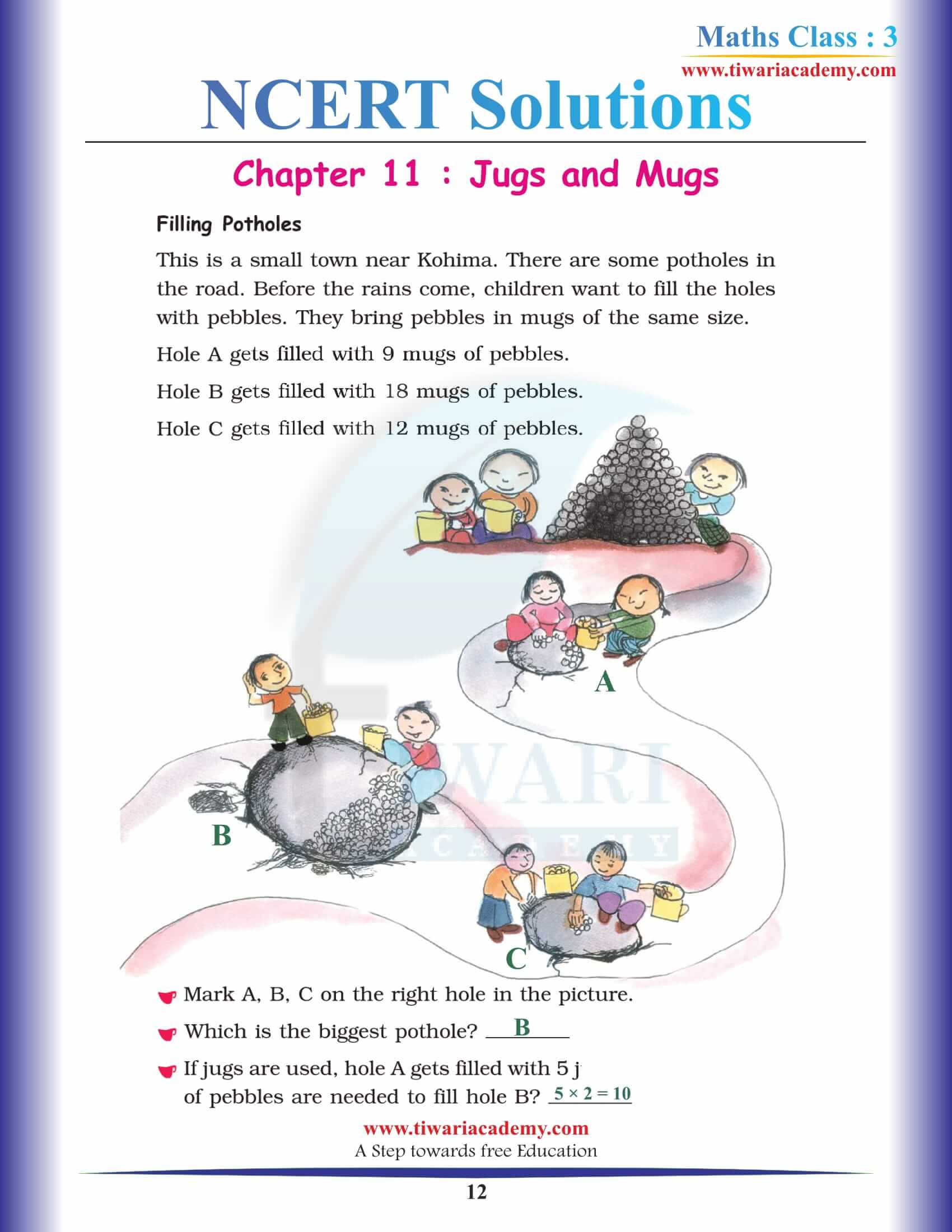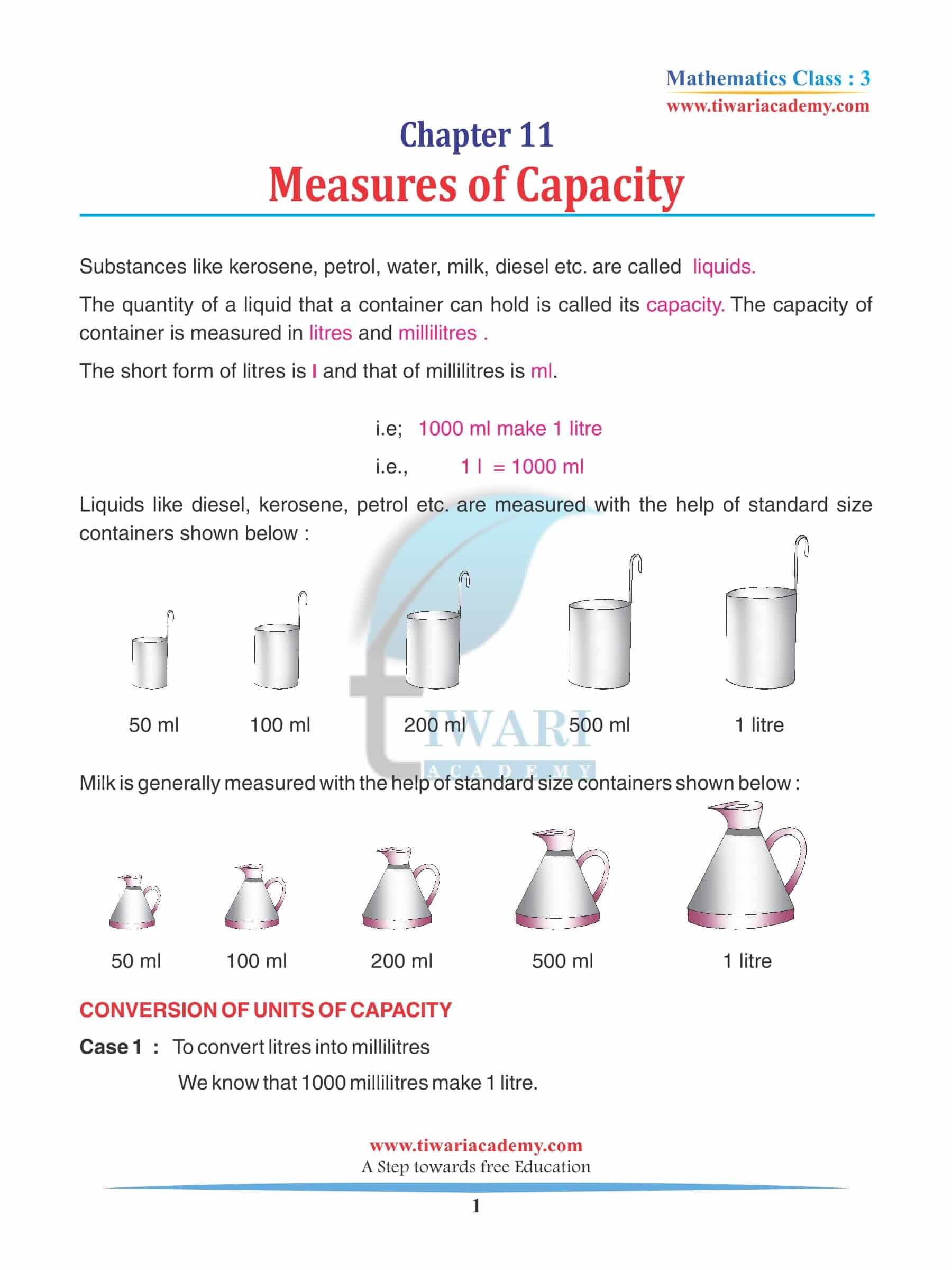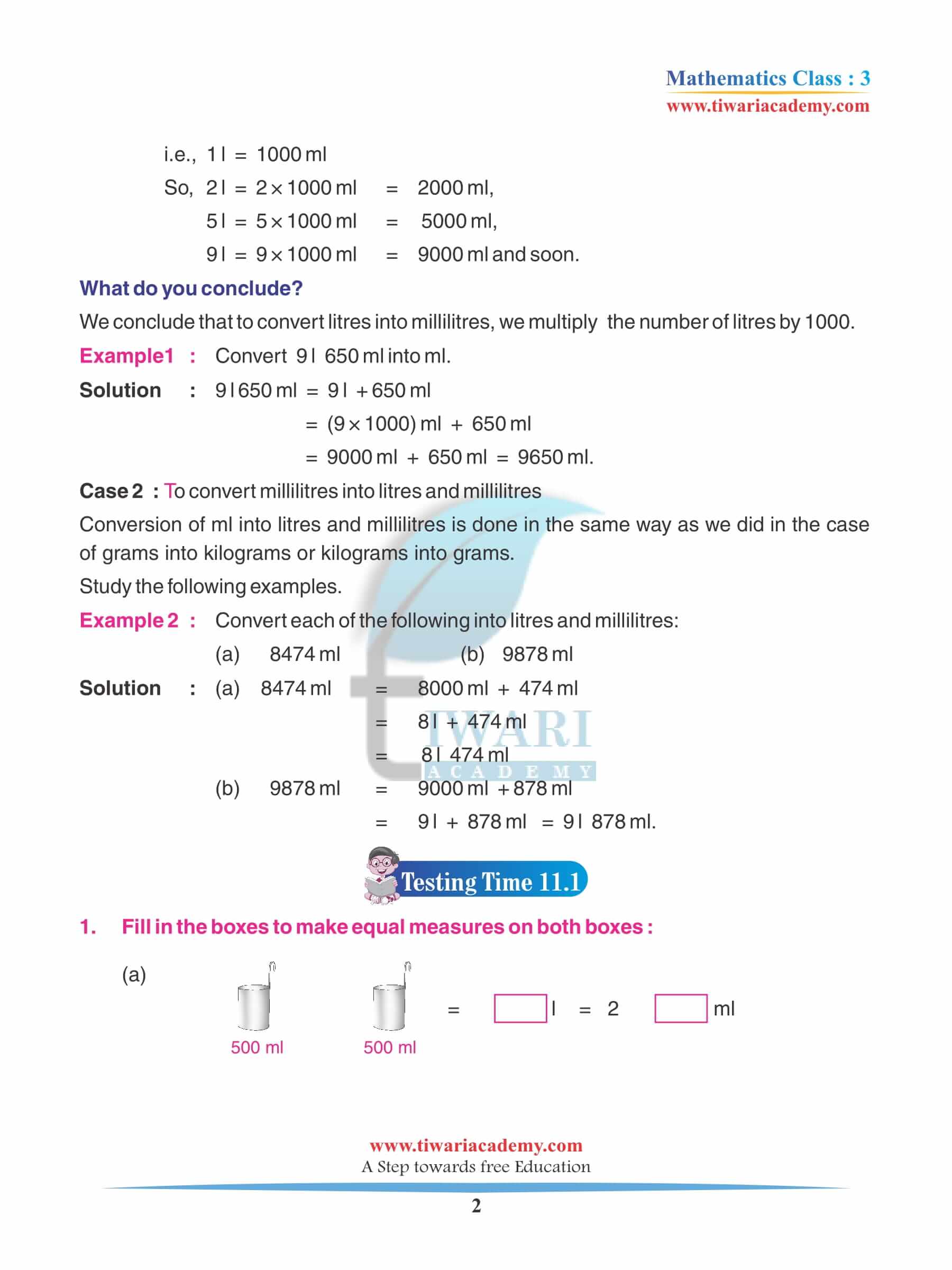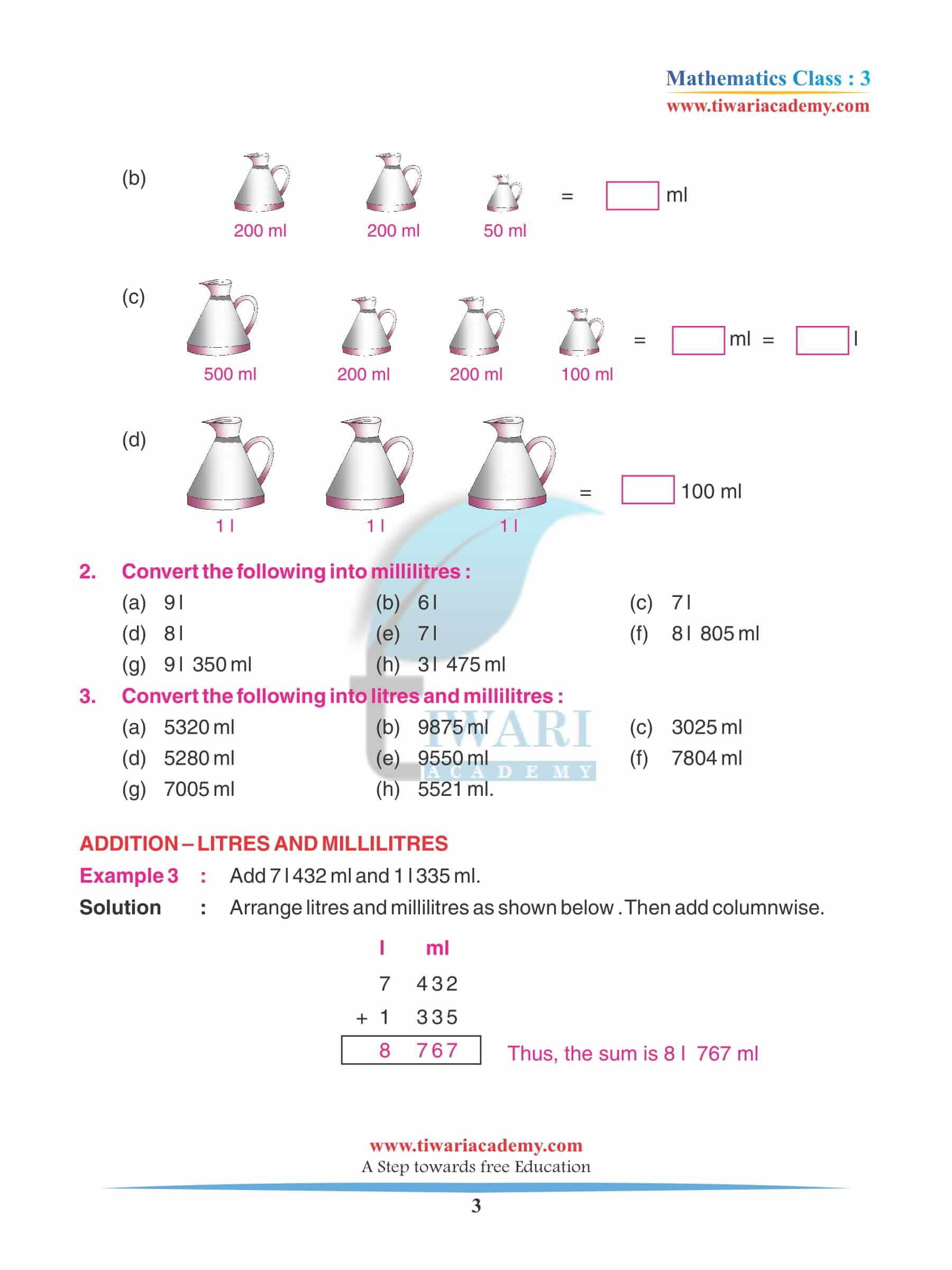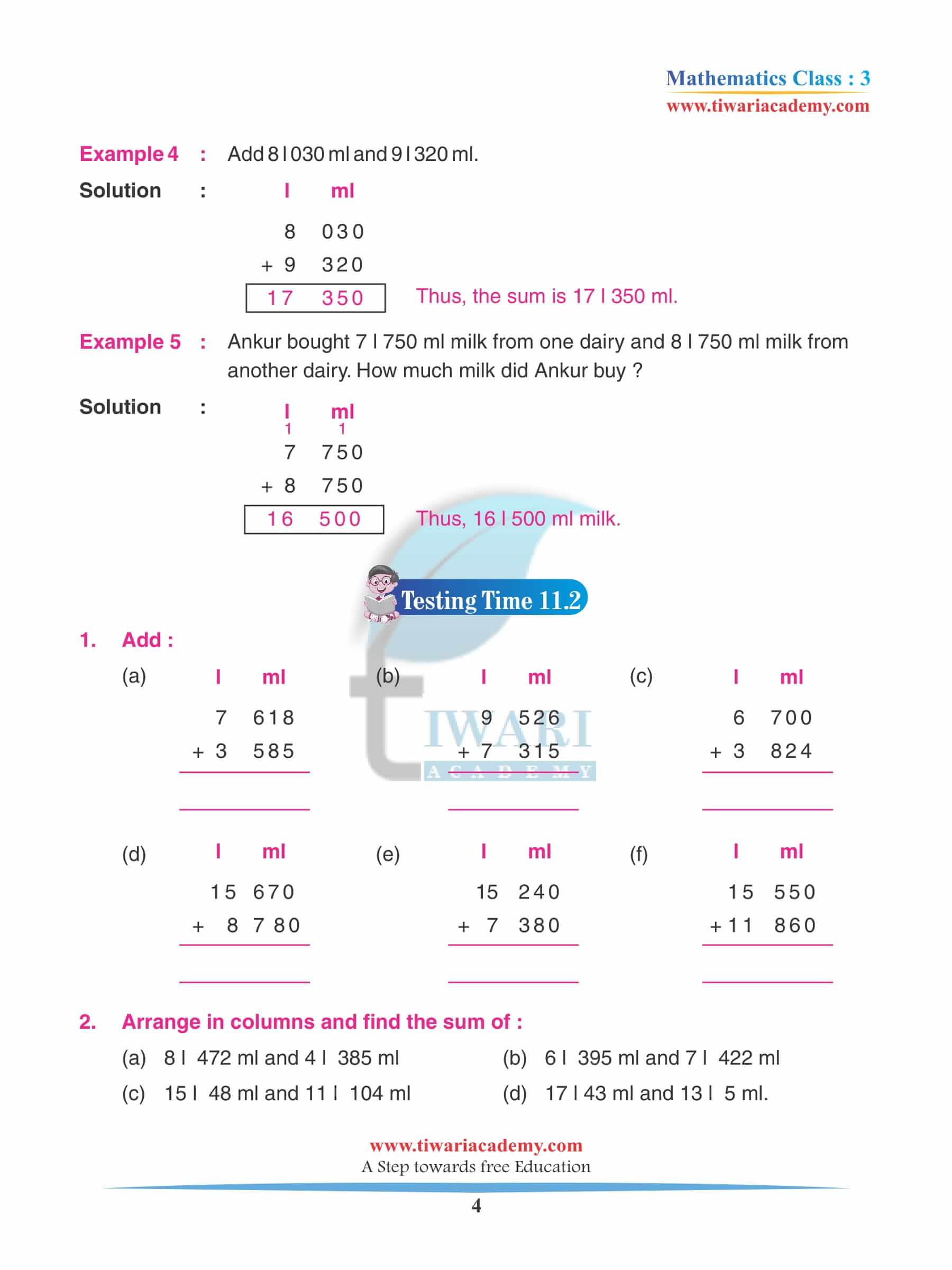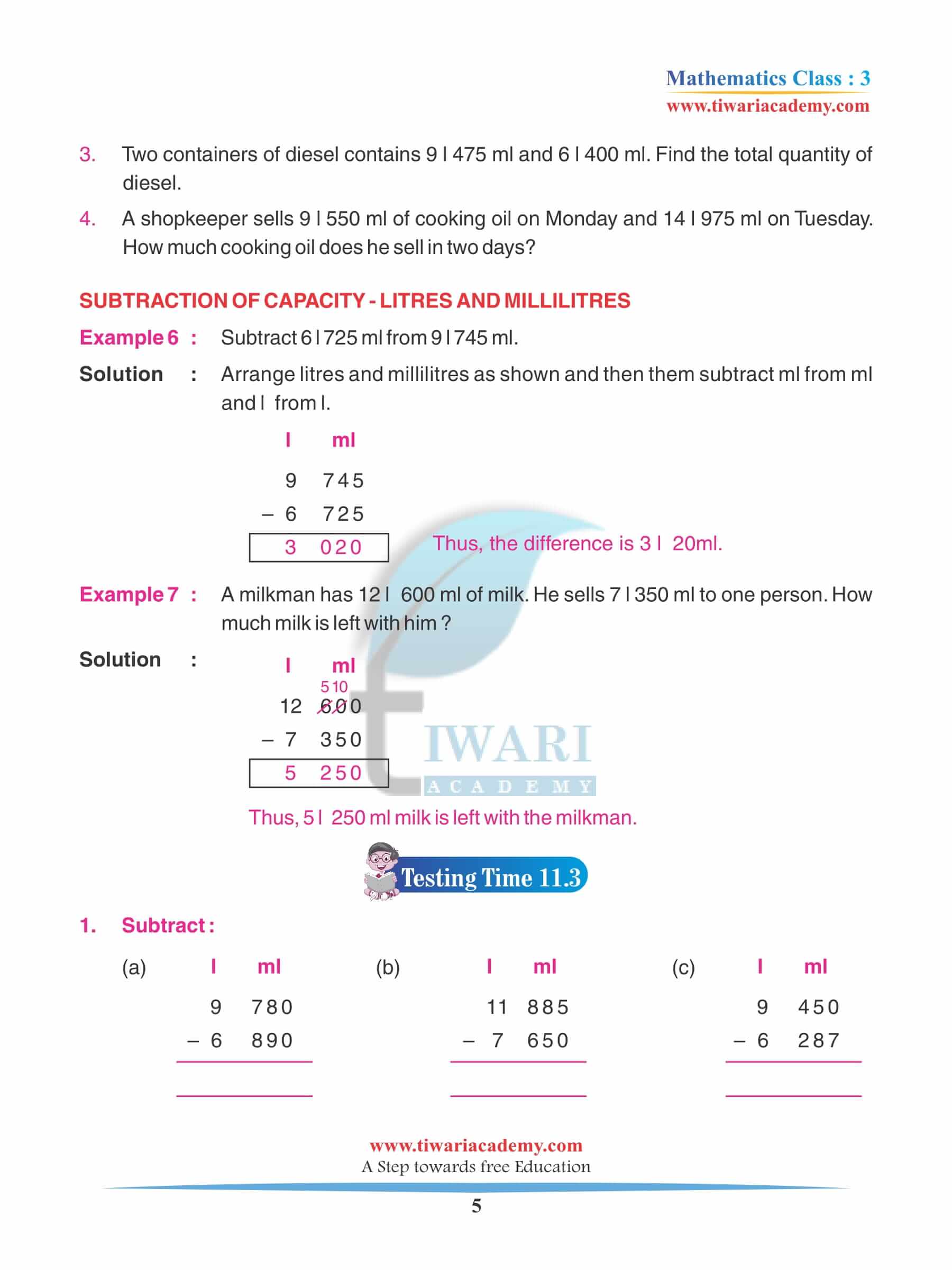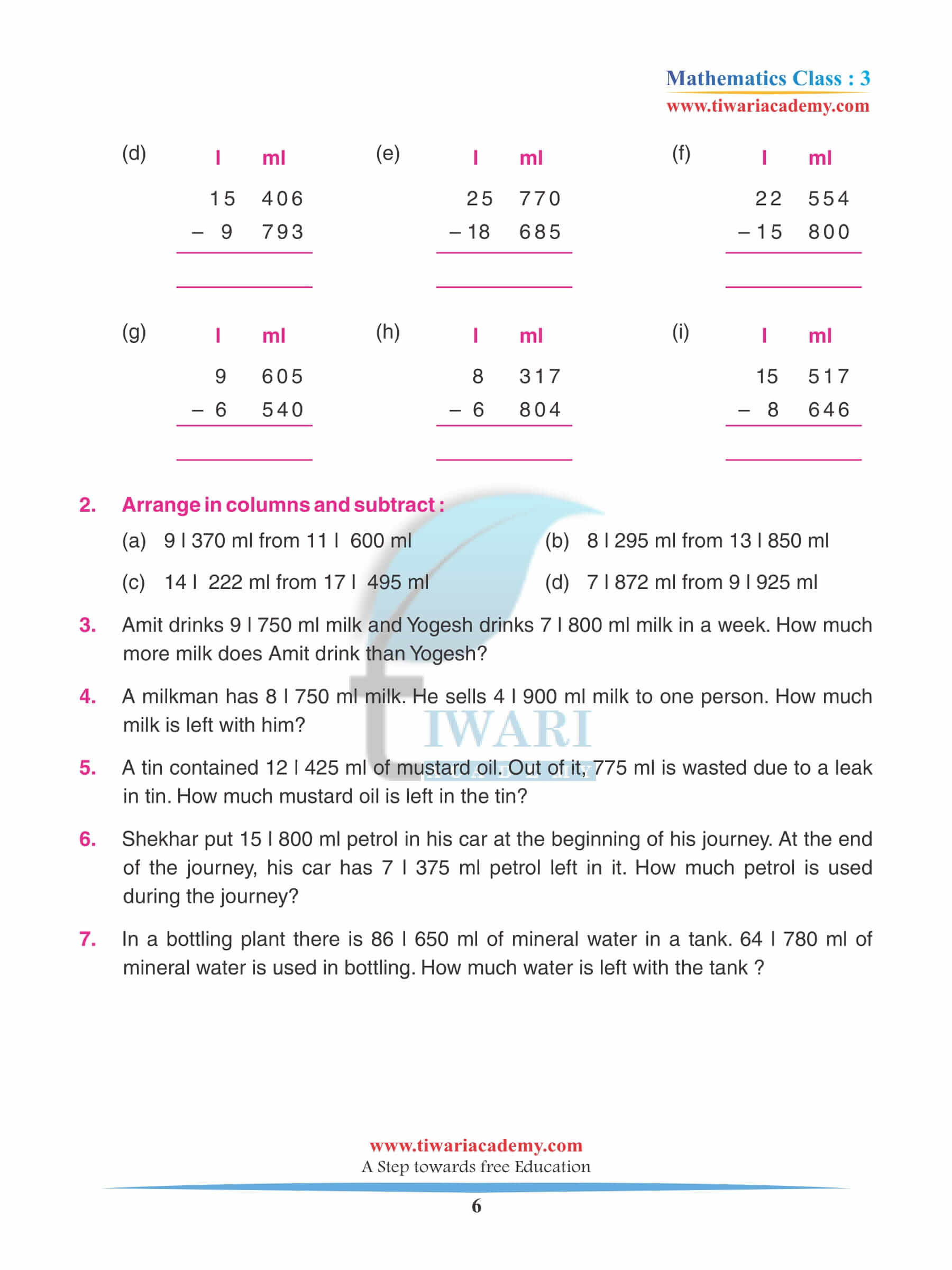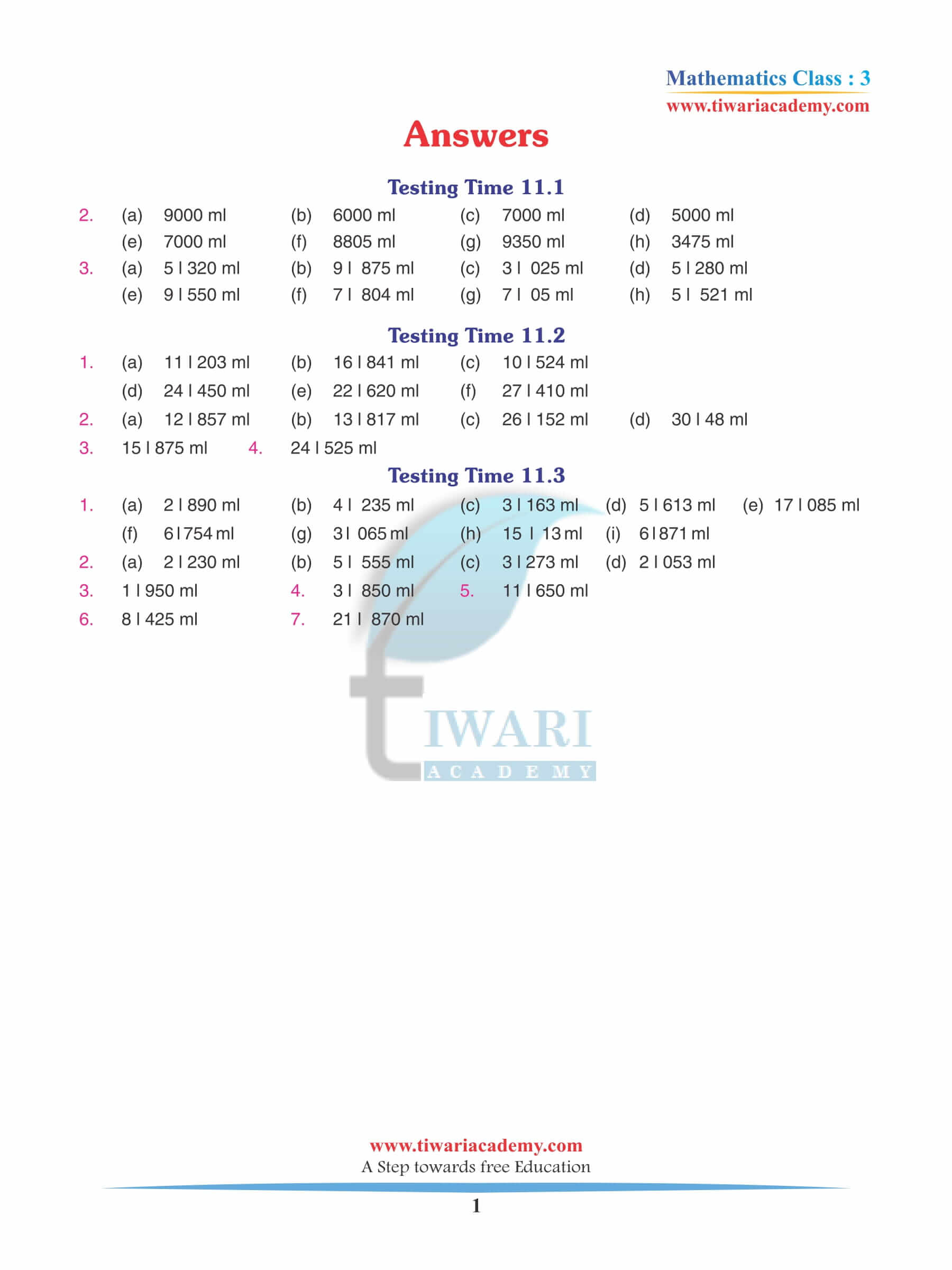 Last Edited: August 14, 2022