Class 6 NCERT Books
NCERT Solutions in PDF format is also available to download with complete description and explanation for class VI. These solutions are strictly confined with Latest CBSE Syllabus for current academic year.
| | |
| --- | --- |
| Class: 6 | NCERT Textbooks |
| Subjects: | Hindi, English, Sanskrit, Social, Science, Maths |
| Content Type: | PDF file format |
| Session: | CBSE 2023-24 |
| Medium: | Hindi and English Medium |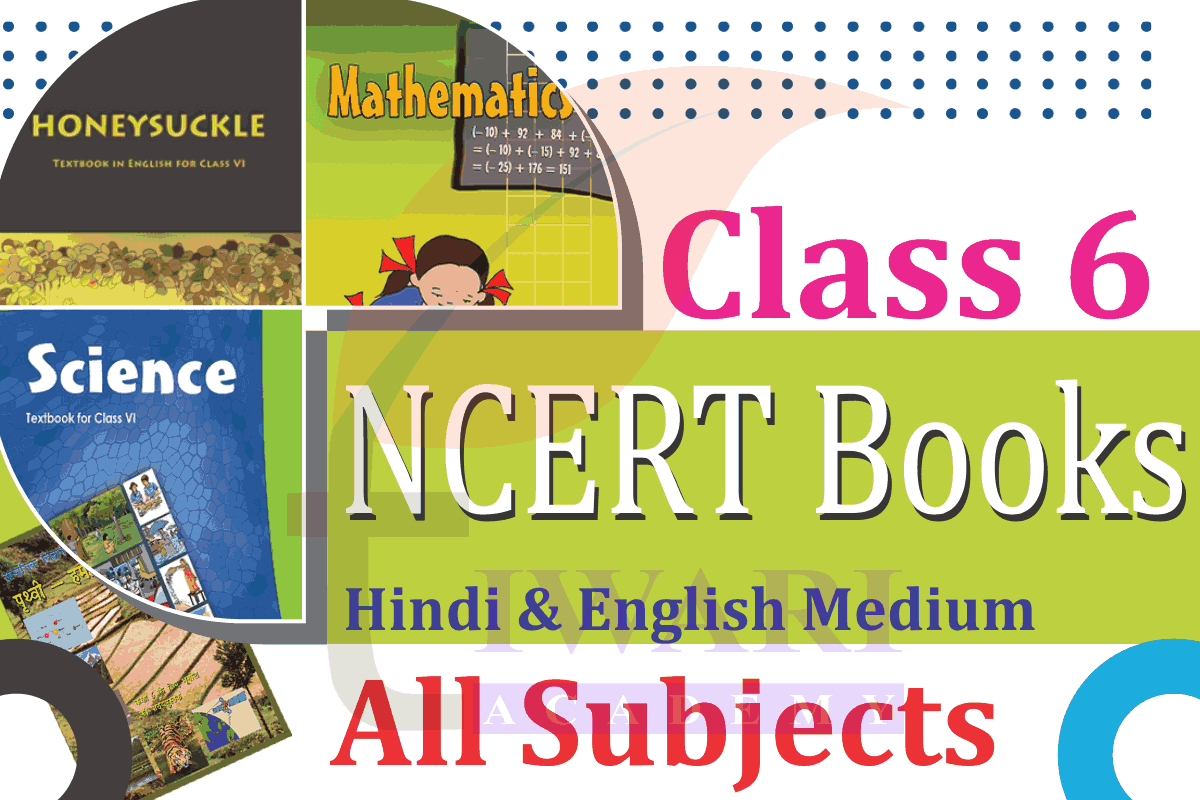 NCERT Books for Class 6 all subjects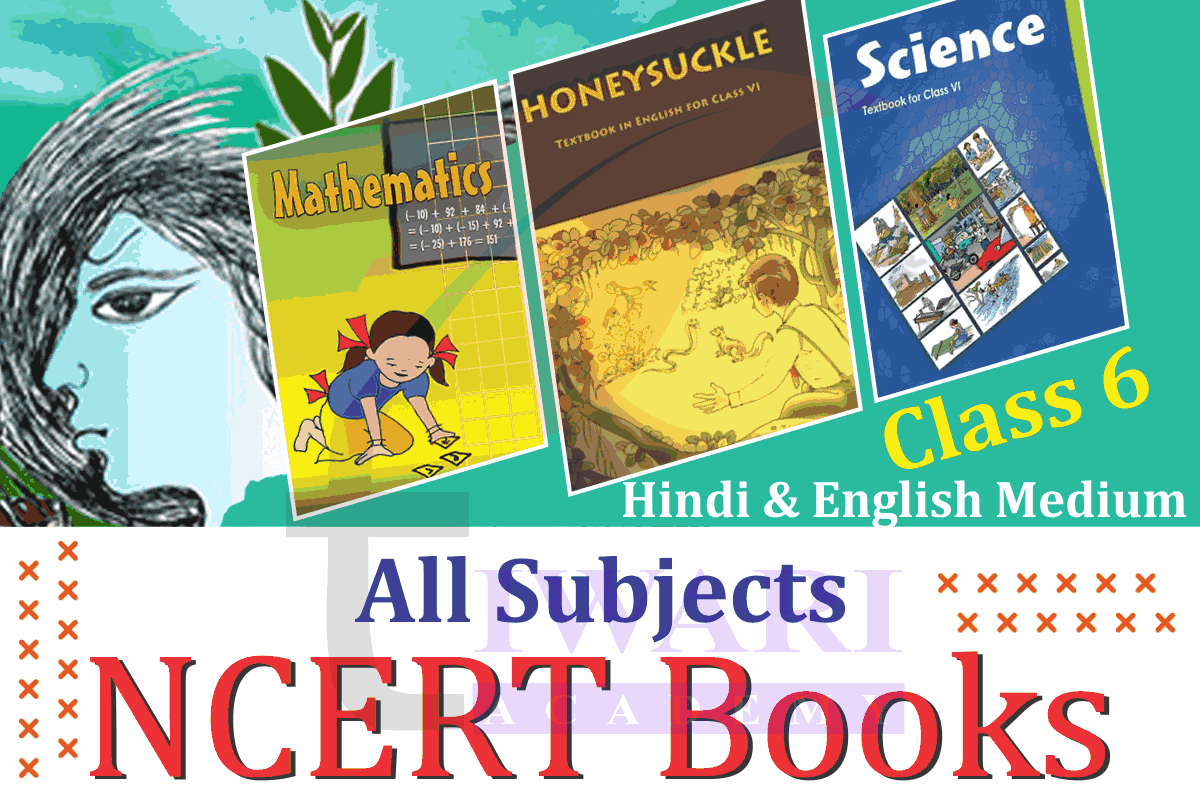 NCERT Books For Class 6 in Hindi & English Medium
Download NCERT Books For Class 5 in Hindi & English Medium all subjects – Hindi, English, Maths, Social Science and Science for new academic session 2023-24. NCERT Solutions of all subjects are also given to free download in PDF format or view online.
How can I get the solutions of NCERT Books for Class 6 Maths?
Visit to Tiwari Academy and get all the solutions in Hindi and English Medium. Solutions based on NCERT Textbooks for class 6 Maths are also given in Hindi and English Medium. There is no need of login or resister on website. Just visit and get the solutions.
Can I download NCERT Books for Class 6 all subjects in PDF form?
Yes, all the CBSE NCERT Textbooks for academic session 2023-24 are available on website to download in PDF form. Both Hindi and English Medium versions are available.
Are the solutions of NCERT Books for Class 6 Science available in Hindi also?
Yes, the solutions of all chapters of NCERT Book class 6 Science are available in Hindi Medium along with English Medium. Important Questions based on each chapter and MCQ questions with answers are also given to free use.
Are NCERT Books for Class 6 Hindi and English given in PDF form?
Yes, the Books of CBSE/NCERT are in PDF form available on NCERT official website for the new academic session 2023-24. You can download these books from Tiwari Academy also.
How to get all NCERT Textbooks for Class 6 in PDF?
NCERT Books are an essential part of the 6th class CBSE curriculum. It has a strategy to develop the writing skills along with reading skills. Lots of students take help and download the worksheets and NCERT books. It is available on Tiwari Academy. You may visit to NCERT official website to get the latest version. We have made worksheets and assignments for practice. These assist them in writing a coherent and clear essay. Parents think about the important skills to develop for class 6 students. The latest curriculum of NCERT help you to better understand. In class 6th, the students will be pushed further to expand their knowledge. Reading more stories and genres with difficult texts help them. Fictional stories like who did Patrick's homework? An Indian American Woman in Space Kalpana Chawla.
Step 1: Visit to NCERT Website and get the Latest Books.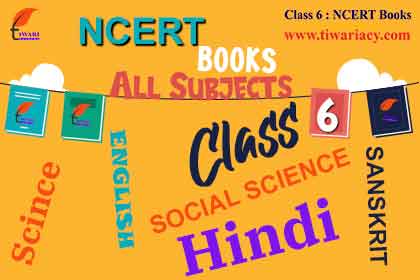 From NCERT website, one can download the latest books free. Subject experts designed and prepared NCERT Books in well manner. It encourages the students to read more difficult words. These are an important element for their literacy in all classes. We should read English and Hindi stories in class 6th NCERT. These books will increase the ability to read. Narratives skills are an important in 6th class curriculum. It is good for developing strategy, language arts activity. They will get the skills of framing the body of essays, presenting the text. We're a reliable source of NCERT solutions that adhere NCERT curriculum. We provide all the NCERT Books and solutions at Tiwari Academy free. Students learn to support their position with the organized and relevancy.
Step 2: Download in PDF and ZIP format.
NCERT provides the PDF and ZIP format of the books. In class 6th Maths students are expected to firm their knowledge and foundation of essential Maths areas. If you download in PDF, you have to do one by one chapter. Maths book in 6th standard tells us about Area and volume of a 3-D shape. Later on we study Basic algebraic equations, inverse operations. Converting fractions to decimals, statistics are students need to focus more. By reading class 6th NCERT mathematics, the child will gain more important skills. Most of these includes reasoning and problem-solving. The NCERT books are expected to teach the value of process. Students are going to learn to explain the process of getting to answer. NCERT books' contents are composed of interactive learning, quizzes, and practice questions.
Step 3: Visit to Tiwari Academy for NCERT Books and Solutions.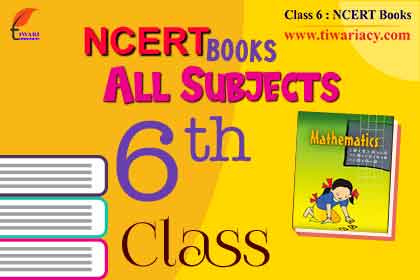 If you need solutions along with NCERT Books, visit to Tiwari Academy. We ensure that all the students reach their learning targets. Scholars, Intellectuals in NCERT Books program the chapters, topics that correlate to all the state boards. It provides plenty of questions for practice, which helps the students to become comfortable. It makes confident in solving mathematics concepts. Teaching methods may vary from school to school. NCERT book class 6th science will help the child to learn new scientific methods. Science and Maths of class 6th interlinked in certain chapters. Students of class 6th will be able to analyse and interpret charts, measurements while studying those chapters.
Step 4: Get all subjects NCERT Book and Solutions App.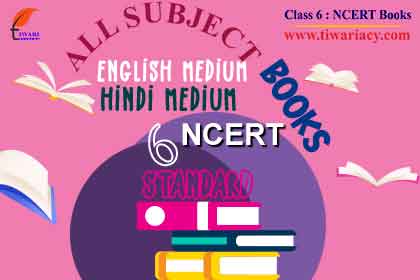 If you are using mobile app, download Tiwari Academy App. It contains all NCERT Books and Solutions in PDF format. Students can download concept video and notes here. Some chapters in class 6th Science may introduce your child to the lapped work, out-of-the-classroom experience activities. Like making circuits from fruits and vegetables, how do roots grow when the gravity direction changes? These are some experiments they will learn. It may prove to show up during science competitions. Tiwari Academy gives them premium access for free. It explains the concepts and experiments in videos and PDF. We equip them to formulate a hypothesis and makes observations. We help to explain the experiments, and knowledge of collecting data.
Step 5: NCERT Books, Solutions PDF and Video at one place.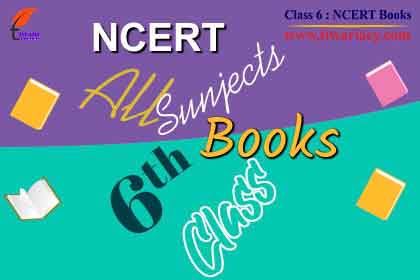 In search of NCERT books, visit to NCERT official website for the latest one. We provide NCERT Books, solutions in PDF and Videos. All the study stuffs are free to use. The latest NCERT books introduce the children to the past Indian cultures in a history book. They learn the way they survived, thrived, and interacted. Changes that took place in the past geographically and politically affected today's time. Some interesting facts that are available to download in PDF and Video. This will help to teach a 6th grader in proper manner. The explanations videos are free on the website. This will help the students reading and writing to develop even further. This specialized syllabus will help to make the foundation strong. In this way they can perform well and know what to expect from the subjects.
Last Edited: September 13, 2023
Content Reviewed: April 22, 2023