NCERT Solutions for class 6 all subjects in Hindi and English Medium Video and PDF format updated for Session 2023-24. These solutions are often available in the form of books, online resources, or study materials and are created to assist students in comprehending and mastering the content of their subjects. The Subjects wise solutions are as follows:
NCERT Solutions of Class 6 all Subjects
---
Mathematics
Science
English
Hindi
Sanskrit
Social Science
English Grammar
Hindi Vyakaran
Computer Science
---
CBSE Class 6 NCERT Solutions refer to the answers and explanations provided for the exercises and questions found in the textbooks prescribed by the Central Board of Secondary Education (CBSE) for students in Class 6.
---
Class 6 NCERT Solutions in Hindi Medium
Maths in Hindi
Science in Hindi
Social in Hindi
---
NCERT Solutions for Class 6 at Tiwari Academy platform are designed to help students understand and solve the questions and problems presented in their textbooks. They typically include step-by-step explanations, tips, and additional information to aid students in their learning process.
---
---
NCERT (National Council of Educational Research and Training) is an autonomous organization under the Government of Bharat that develops and publishes textbooks for various subjects and classes in the CBSE curriculum.
---
| | |
| --- | --- |
| Class: 6 | NCERT Textbook Solutions and Extra Questions |
| Contents Format: | Text, Videos, PDF and Images |
| Subjects: | English, Hindi, Maths, Science, Sanskrit and Social Science |
| Academic Year: | Session 2023-24 |
| Mode of Content: | Online and Offline Format |
| Medium: | Hindi and English Medium |
Class 6 English Grammar Solutions
NCERT Solutions often include self-assessment exercises and quizzes. These allow students to gauge their own understanding of the material and identify areas where they need further practice or clarification before the actual exam.
Chapter 1. A sentence
Chapter 2. Parts of the Sentence
Chapter 3. Nouns
Chapter 4. The Noun – Numbers
Chapter 5. Noun Genders
Chapter 6. The Noun – Case
There are many benefits to studying English grammar in class 6. Good grammar is essential for effective communication. By studying grammar, students learn how to use language correctly and clearly. This helps them to communicate their thoughts and ideas more effectively, both verbally and in writing.
Chapter 7. A Pronoun
Chapter 8. The Adjective
Chapter 9. Determiners
Chapter 10. The Verb – Kinds of Verbs
Chapter 11. Verbs and Their Forms
Chapter 12.Verbs Finite, Non-finite Forms
Good grammar skills are also essential for good reading comprehension. When students understand the grammar of a text, they are better able to understand the meaning of the text. This can lead to improved academic performance in all subjects, not just English.
Chapter 13.Special Finite Verbs
Chapter 14. Simple Tenses
Chapter 15. Verbs – Continuous Tenses
Chapter 16. Verbs – Perfect Tense
Chapter 17. Verbs – Perfect Continuous Tense
Chapter 18. Adverb
Chapter 19. The Preposition
Chapter 20. Conjunction
Good grammar is also essential for good writing skills. By studying grammar, students learn how to write sentences and paragraphs that are clear, concise, and grammatically correct. This can lead to improved grades in writing assignments and standardized tests.
Chapter 21. Interjection
Chapter 22. Punctuation
Chapter 23. Active and Passive Voice
Chapter 24. Direct and Indirect Speech
Chapter 25. Vocabulary and Word Power
Chapter 26. Notice
Good grammar is also essential for good writing skills. By studying English or Hindi Grammar, students learn how to write sentences and paragraphs that are clear, concise, and grammatically correct. This can lead to improved grades in writing assignments and standardized tests.
Chapter 27. Summary Writing
Chapter 28. Comprehension
Chapter 29. Paragraph Writing
Chapter 30. Essay Writing
Chapter 31. Story Writing
Chapter 32. Letter Writing
Grade 6 NCERT Solutions serve as a reliable reference material for students. They can be used for last-minute revisions or quick clarifications when students encounter doubts or face challenging questions while studying for exams.
Class 6 Hindi Vyakaran Solutions
With a better grasp of the subject matter and improved problem-solving skills, students are more likely to score higher marks in their exams. This can have a positive impact on their overall academic performance.
Chapter 1. Bhaasha, Lipi tatha Vyaakaran
Chapter 2. Varn-Vichaar
Chapter 3. Sandhi
Chapter 4. Shabd-Vichaar
Chapter 5. Sangya
Chapter 6. Ling tatha usake Bhed
English grammar is a foundation for many other subjects, such as math, science, and history. By studying grammar in class 6, students are setting themselves up for success in these subjects later on. When students know that they have good grammar skills, they feel more confident in their ability to communicate and write effectively. This can lead to improved academic performance and success in other areas of their lives.
Chapter 7. Vachan
Chapter 8. Kaarak ke Bhed
Chapter 9. Sarvanaam
Chapter 10. Visheshan
Chapter 11. Kriya
Chapter 12. Kaal
Chapter 13. Vaachy
In addition to these general benefits, studying English grammar in class 6 can also help students to develop their critical thinking skills: When students analyze grammar rules and apply them to their own writing, they are developing their critical thinking skills. This can help them to become more effective problem-solvers in all areas of their lives.
Chapter 14. Upasarg
Chapter 15. Pratyay
Chapter 16. Samaas
Chapter 17. Avikaaree Shabd
Chapter 18. Pad Parichay
Chapter 19. Vaaky
When students learn new grammar rules, they often learn new vocabulary words as well. This can help them to communicate more effectively and to better understand the texts they read. English is a complex and beautiful like Hindi as well as Sanskrit languages in Bharat. By studying grammar, students can learn more about how the language works and appreciate its beauty.
Chapter 20. Kriya-Visheshan
Chapter 21. Sambandhabodhak Avyay
Chapter 22. Samuchchayabodhak Shabd
Chapter 23. Vismayaadibodhak Shabd
Chapter 24. Shabd Bhandaar
Chapter 25. Saamaany Ashuddhiyaan
Chapter 26. Viraam Chihn
Overall, there are many benefits to studying English or Hindi Grammar in class 6. It can help students to improve their communication skills, reading comprehension, writing skills, and critical thinking skills. It can also help them to expand their vocabulary and appreciate the beauty of language.
Chapter 27. Muhaavare tatha Lokoktiyaan
Chapter 28. Apathit Gadayaansh
Chapter 29. Anuchchhed Lekhan
Chapter 30. Patr Lekhan
Chapter 31. Kahaanee Lekhan
Chapter 32. Nibandh Lekhan
NCERT Solutions for Class 6 all Subjects act as a valuable resource that helps students prepare thoroughly, gain confidence, and perform well in their exams. They provide the necessary guidance and practice required to excel academically.
Hindi Solutions for Class VI
NCERT Solution for Class 6 all Subjects can be highly beneficial for students when it comes to preparing for exams. Tiwari Academy website and apps provide detailed explanations and step-by-step solutions to the questions and exercises in the NCERT textbooks.
Chapter Wise Class 6 Hindi Solutions
Class 6 Hindi Vasant
Chapter 1. Vah Chidiya Jo
Chapter 2. Bachapan
Chapter 3. Naadaan Dost
Chapter 4. Chaand Se Thodee See Gappen
Chapter 5. Saathee Haath Badhaana
Chapter 6. Aise – Aise
Chapter 7. Tikat Elbam
Take good notes following Class 6 Hindi Book. This will help you to remember the concepts that your teacher has taught you. You can also use your notes to study for your exams. Complete all of your homework assignments. This will help you to practice the concepts that you have learned in class. If you have any difficulty with your homework, ask your teacher for help.
Chapter 8. Jhaansee Kee Raanee
Chapter 9. Jo Dekhakar Bhee Nahin Dekhate
Chapter 10. Sansaar Pustak Hai
Chapter 11. Main Sabase Chhotee Hooon
Chapter 12. Lokageet
Chapter 13. Naukar
Chapter 14. Van Ke Maarg Mein
Here are some tips on how to learn Hindi subject in class 6 for exams. Attend all classes and pay attention to your teacher. This is the most important thing you can do to learn Hindi. Your teacher will be able to explain the concepts in a clear and concise manner, and they will also be able to answer any questions you have.
Class 6 Hindi Durva Chapter wise Solutions
Paath 1: Kalam
Paath 2: Kitaab
Paath 3: Ghar
Paath 4: Patang
Paath 5: Bhaaloo
Paath 6: Jharana
Paath 7: Dhanush
Read Hindi books and articles. This is a great way to improve your vocabulary and reading comprehension skills. You can find Hindi books and articles at your local library or online. Watch Hindi movies and TV shows. This is another great way to improve your vocabulary and listening comprehension skills.
Paath 8: Rumaal
Paath 9: Kaksha
Paath 10: Gubbaara
Paath 11: Parvat
Paath 12: Hamaara Ghar
Paath 13: Kapade Ki Dookaan
Paath 14: Phool
You can find Hindi movies and TV shows on streaming services such as DD Direct and OTT platforms. Talk to Hindi speakers. This is the best way to improve your speaking and listening comprehension skills. You can find Hindi speakers in your community or online.
Paath 15: Baatcheet
Paath 16: Shilong Se Phone
Paath 17: Titali
Paath 18: Eeshvarachandr Vidyasaagar
Paath 19: Pradarshani
Paath 20: Chitthee
Paath 21: Angulimaal
Use a Hindi dictionary. This will help you to learn the meaning of new words and phrases. Join a Hindi study group. Studying with other students can be a great way to stay motivated and to learn from each other.
Paath 22: Yaatra Ki Taiyaari
Paath 23: Haathi
Paath 24: Doktar
Paath 25: Jayapur Se Patr
Paath 26: Badhe Chalo
Paath 27: Byarth Ki Shanka
Paath 28: Gadha Aur Siyaar
Learning Hindi can be challenging, but it is also a rewarding experience. By following these tips, you can set yourself up for success in your Hindi exams and in your future studies.
Class 6 Hindi Baal Ram Katha
Paath 1: Avadhapuree Mein Raam
Paath 2: Jangal Aur Janakapur
Paath 3: Do Varadaan
Paath 4: Raam Ka Van Gaman
Paath 5: Chitrakoot Mein Bharat
Paath 6: Dandak Van Mein Das Varsh
Use online resources. There are many websites and apps like Tiwari Academy that can help you to learn Hindi. You can find resources for grammar, vocabulary, writing, and speaking. Don't be afraid to ask for help. If you are struggling with a particular concept, ask your teacher or a Hindi speaker for help.
Paath 7: Sone Ka Hiran
Paath 8: Seeta Kee Khoj
Paath 9: Raam Aur Sugreev
Paath 10: Lanka Mein Hanumaan
Paath 11: Lanka Vijay
Paath 12: Raam Ka Raajyaabhishek
Class 6 Solution helps students gain a clear and in-depth understanding of the topics and concepts, which is essential for answering exam questions accurately. The solutions offer a wealth of practice problems and questions. By working through these exercises, students can reinforce their knowledge, improve their problem-solving skills, and become more confident in their abilities to solve similar questions in exams.
Class 6 Sanskrit NCERT Solutions
Studies have shown that students who study Sanskrit tend to perform better in other subjects, such as math, science, and English. This is likely because Sanskrit helps students to develop their cognitive skills and their understanding of language. Tiwari Academy solutions demonstrate the correct approach and methodology for solving problems and answering questions. Students can learn the right techniques and strategies for tackling different types of questions, ensuring that they don't make common mistakes in exams.
Chapter 1. Shabd Parichayah 1
Chapter 2. Shabd Parichayah 2
Chapter 3. Shabd Parichayah 3
Chapter 4. Vidyaalayah
Sanskrit is an important subject to study in Class 6 for a number of reasons. It is the foundation of many Indian languages. Sanskrit is the mother tongue of many Indian languages, including Hindi, Bengali, Marathi, Gujarati, and Punjabi. By studying Sanskrit, students can develop a better understanding of these languages and their grammar. In addition to these general benefits, studying Sanskrit in Class 6 can also help students to Develop their vocabulary. Sanskrit has a large and complex vocabulary. By studying Sanskrit, students can learn many new words, which can help them to communicate more effectively.
Chapter 5. Vrkshaah
Chapter 6. Samudratatah
Chapter 7. Bakasy Pratikaarah
Chapter 8. Sooktistabakah
Develop their writing skills. Sanskrit is a very expressive language. By studying Sanskrit, students can learn how to write more effectively and persuasively.
Develop their appreciation for literature. Sanskrit literature is some of the most beautiful and profound literature not only in Bharat but the world also. By studying Sanskrit, students can develop an appreciation for this literature and its cultural significance.
Chapter 9. Kreedaaspardha
Chapter 10. Krshikaah Karmaveeraah
Chapter 11. Dashamah Tvam Asi
Chapter 12. Vimaanayaanan Rachayaam
Chapter 13. Ahah Aah Ch
Practicing with NCERT Solutions for 6th subjects helps students become more efficient at solving problems. This improved efficiency can be crucial in time-bound exams where managing time effectively is essential to complete the paper. Overall, studying Sanskrit in Class 6 is a valuable experience that can benefit students in many ways.
Study Methods for Class 6
It is a rich and ancient language with a rich cultural heritage. Sanskrit is one of the prime and oldest languages in Bharat. It has a rich cultural heritage that includes ancient texts such as the Vedas, the Upanishads, and the Puranas. By studying Sanskrit, students can learn more about Indian culture and history.
It can help students to develop their cognitive skills. Sanskrit is a complex language that requires students to use their critical thinking and problem-solving skills. By studying Sanskrit, students can develop these skills, which can be beneficial in all areas of their lives.
In standard of class 6, Science as well as Mathematics requires abstractions. Just like in Maths, Science also is a discipline in which the learners learn to generalize the facts, formulate the equations and prove the statements based on logic. In learning to abstract, students would need concrete material to build, experience to grasp easily and known context and theories as scaffolds to accelerate them. Using the solutions or taking help is not a bad thing but also ensure that they should not get over dependent on them. Difference between verification and proof are two basic ideas which often confuse the scholars. So everyone should take care to avoid mixing up verification with proof.
How to Perform Well in NCERT Class 6 Solutions
In academic session 2023-24, the class 6, students have to do all the main subjects like Hindi, English, Maths, Science, Social Science, Sanskrit, and other extra-curricular based subjects. NCERT Solutions and Frequently asked questions cover all the smaller details that might need your focus in studies. But this is the last part where you have to keep your focus. You have covered these solutions under frequently asked questions with the aforementioned methods so that you may not lose the grip during the preparation of subjects in Class 6.
Step 1: Consider Class 6 all subjects as important one as per the examination point of view.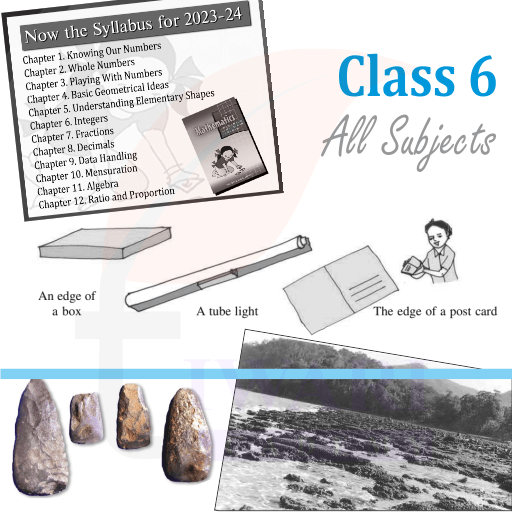 In Class 6, all subjects are equally important. So, never ignore or give importance to any particular subject. A positive attitude is everything towards all the subjects, because in examination hall your nervousness may not help you well but positive attitude and self-confidence will keep you stable to write you mind. Positive attitude and continuous learning to all subjects improve the overall performance of the student. Getting 100% marks in class 6 all subjects is not an easy job but once you have made your mind it looks approachable.
Step 2: Revise all subjects daily in writing just like Maths.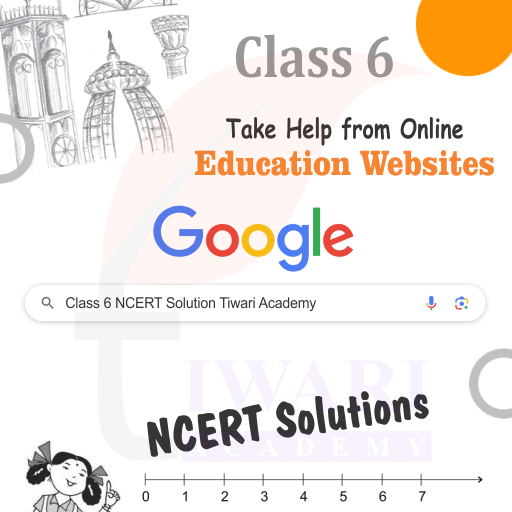 Give a slot of time to 6th all subjects daily. It might be possible that did not understand the chapter of any subject for the first time. This is where the summary of the poetic themes and stories comes to play. For that, you do not need expensive books. You can leverage the online and study material available on our website Tiwari Academy. Reading Summary will give you core knowledge without reading long paragraphs. After that read the story 2 more times and this time you will be able to see the change. This time you will understand the story. It will be easier for you to remember too.
Step 3: Practice with NCERT Exercises solutions to prepare for Exams.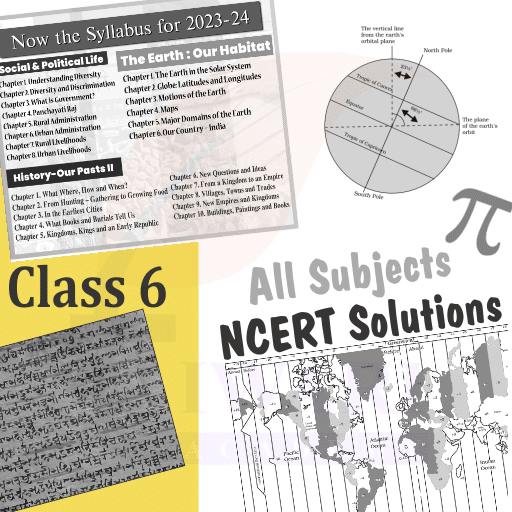 Use Class 6 NCERT Solutions as a helping hand. Most of the questions will come from the NCERT exercise at the end of the chapter. The mistake that often students make is that they choose various helping materials. Which ended up making them more confused. So, in such a case what you need to do is to complete the exercise questions. Your words and understanding about the subject of the story matter a lot and so try to keep it simple and short this method is also known as summarizing the answers. So memorize as many questions as possible.
Step 4: Always try to make your own solutions and answers.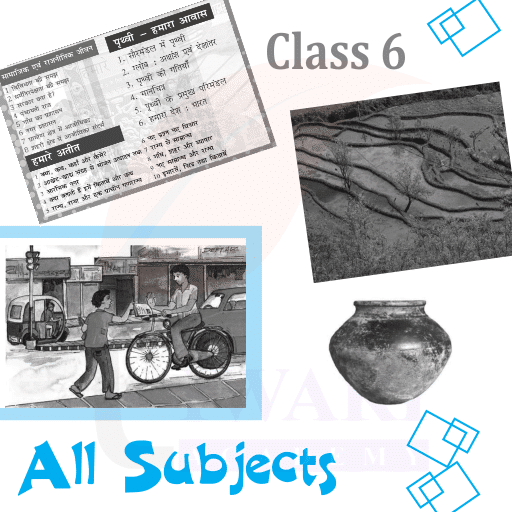 The way of answering will show you what the points are that will support your writing to score 100% marks in 6th standard. Getting lost while writing a paragraph is one of the major problems. Students should realize until it is too late. Practicing in writing will help you to keep the exercise of writing the answers also will help you to write while learning. This is a very important skill to remember all the subjects. Being habitual in writing will increase the speed of your thought process and writing the idea.
Step 5: Prepare a Time Table for including each subject.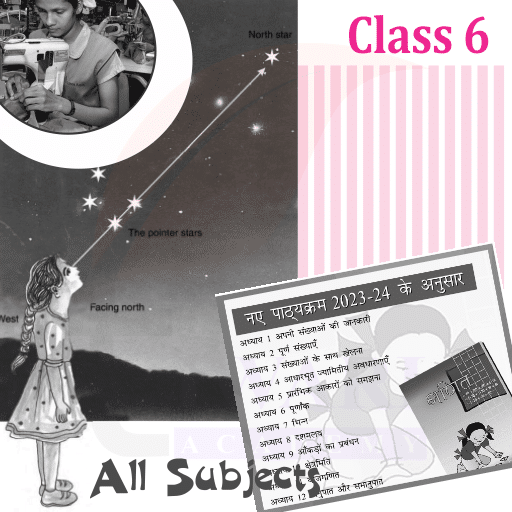 Using time table, you will get an idea of how to frame all subject daily. Practicing frequently all the subjects is a great way to prepare yourself for all the possible exams that can be occurred in the schools. This will give you a firm grip on preparation or learn without investing much of your time. Studying best for only a few hours the night before the test not going to get you to the grades that you are trying to achieve. So, you don't have to read it again and that is how you save time.
How to prepare for study in Class 6?
Start studying with your best subjects and after sometime when you feel it is most interesting start the other subjects also. Do not try to cover more syllabus but try to learn more in a particular topic. Try to understand relating the facts with daily life activities. For example, if you are studying about plants, try to explore about them more and more.
What is NCERT Solutions for Class 6?
NCERT Solutions for Class 6 generally points to the solutions of CBSE class 6 subjects like Maths, Science, Social Science (S. St.), English, Hindi and Sanskrit. There are questions given at the end of each chapter of NCERT Books related to Class VI. Solutions of these questions are normally referred as Class 6 NCERT Solutions.
What is the Importance of Class 6 Solutions?
Depending on solutions is not a good habit for a good student. Solutions are basically to help not to learn. School teachers are teaching in good sense. Lots of reference books are also available in market based of concepts and solutions. Students should concentrate with discussion with teachers, go through the reference books available in the market or online on web and then derive their solutions.
Which is the most important subjects of CBSE Board class 6?
All the subjects are equally important. Maths requires more time as it is based on practice. Science is a subjects of experiments and observations. In Social science, we read about our past, physical and political divisions of different countries. In Hindi and English subjects, we are able to learn the grammar, literature and motivational stories. We should give equal importance to all subjects for all around development of knowledge.
Last Edited: September 29, 2023