Download study material for KG English or English for Kindergarten free in PDF updated for new academic session 2023-24. The English subject in KG includes general awareness, understanding, and remembering basic information about the people around us, the climate, the different types of animals, and basic transportation systems. Students also learn About Me, My Body Parts, My Family, My Home, and My School.
NCERT Study Material Solutions for Class KG English
Kindergarten English Cursive Writing Practice Exercise Books PDF Download
What do kids find interesting in KG English
A student of Kindergarten is fond of coloured pictures of nature, like summer, monsoon, winter, and spring season situational pictures. They also shows interest in introductory Fruits and Vegetables, Livestock and Wildlife, Transport pictures like Vehicles – Bus, Truck, Bicycle. These all are contained in KG English or Environment and Etiquette Kindergarten Course. English for KG has some activities and practical training to make the children aware of the good habits and environment around us.
How to make it easy to learn English in KG Class?
The study material for KG English is main letter book and activity English word books. The education and development of young students' minds in close physical proximity stopped abruptly at the beginning of the year. Working parents struggled to give KG kids the best daytime teaching. While college students and grown-up students are readily followed the plans. However, the matter with the kindergarten kids is entirely different. Parents want to develop English literature skills from a young age, but do not know about the effective ways like the professionally trained teachers. In this article, you will read some of the effective tips to enhance the learning of literature of the young student in kindergarten KG – LKG, UKG from home.
Step 1: Build the habit of reading story books in English.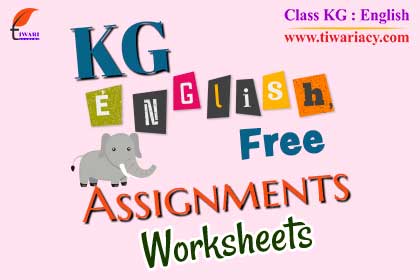 In the countries like India where English is not the first language, Parents are conscious to teach the language to make them competitive from an early age. Like you are fluent in your mother tongue because you are speaking it daily and that made you comfortable. This also goes with the English language. Introduce them to story time each day before sleeping or during the break, this will show them how English reading can be fun. This will also help to develop the habit of reading and they won't find it burden to read.
Step 2: Provide books full of coloured interesting pictures.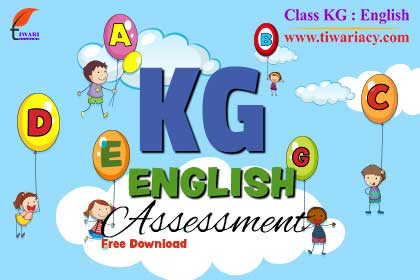 Teaching a junior or senior KG Kindergarten students can be difficult as their concentration lasts for a very short time. Introducing coloring books making shapes in the book is an important part of making class KG English study fun. There are two ways to engage them for fun studies. One you can buy coloring books and pay expensive subscriptions or else you can find kindergarten English course books for free at Tiwari Academy. Download the books and you can make the students study of the shapes, sizes and names, and numbers. They can draw the pages with the instructions.
Step 3: Motivate KG Kids to read loud then write the same.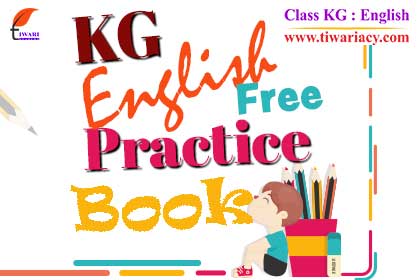 Children love to work with bright colors, and they love to go creative with things. That is why they play with building blocks that might look dull to us. But they find it interesting how the colors and shapes work to build a tall tower. In the Kindergarten English course book at Tiwari Academy, you will find some of the interesting coloring work that can make them love their books. Once you see that there are working on topics given in Kindergarten books. Ask them to name them on their own. Questioning them will help them use their minds to remember the animals, butterflies, or type of Alphabet that they're drawing.
Step 4: Take help from Online and Offline both the mode.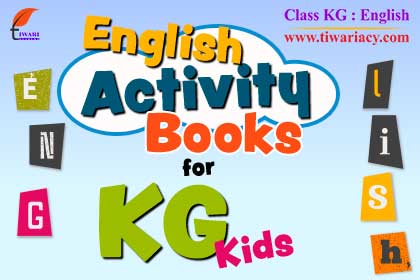 Introduce them to open-world learning. We often hear the quote on the Internet that Knowledge is everywhere. Make them understand to learn the shapes, colors. KG Standard Kids like how older people work. So, while working in the kitchen involve your kid to make the shapes with the help of dough. If it is Fall Season, then asks them to collect the leaves of different trees and sort them. Once they do, ask them the difference they can see in the shapes, sizes, and colours of the leaves.
Step 5: Make them confident during the reading of words.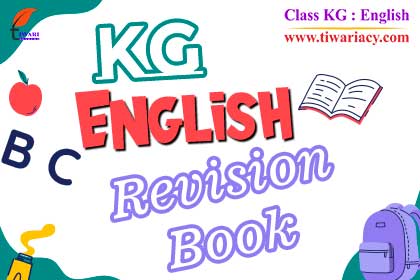 Since the physical classrooms closed for a prolonged time and has no new hope to see them open anytime soon. Increasing the availability of books in your home. This way the child will be able to learn in the kitchen, their room, or even in the drawing-room. Schedule a time when they are prepared to read. Reading each day loud can help them with the correct pronunciation, words clarity and build the confidence to express themselves. Confidence is another important thing that makes your child more focused and positive during tough times.
The main topics in English for Class KG
Generally we like to teach our kids about awareness of good eating habits, saying "no" to junk food eating healthy food, importance of greens, planting trees, discussing health, and hygiene. In KG English we also cover the topics related to decorating one, using dustbins, discussing the importance and purpose of animals, respect, and protection of animals and birds, basic usage etiquette, thank you, please more, sorry. Distinguishing Between Animate and Inanimate, Free Downloadable Kindergarten Course in PDF Format.
Free access of KG English Subject Contents
Download and print nursery syllabus based books and use it to get your child ready for school. If you want to do so, you are at the right place because Tiwari Academy has now free KG – Kindergarten English Study Material in PDF following the current CBSE guidelines. Get here free of cost the latest CBSE English Study Material and practice exercises for your child.
Tiwari Academy has designed learning content in a fun and interesting way for kids to read and understand easily. Children no longer have to be limited to learning instead, they can download free downloadable CBSE Books in KG English learning.
Reading and Practice Books for KG English
KG English reading and letter practice books cover the entire syllabus, which provides detailed, interesting, and explanatory contents in pictures. Now you will not have to wait for the school to open, start your child's studies sitting at home by downloading CBSE Kindergarten English Books PDF for free and writing practice books for good handwriting. Tiwari Academy aims to cover all remote areas and provide opportunities for those who do not have reach in basic education.
How many books are there for Class KG English?
There may be more than one books for KG English subject. For example, letter reading and pictures reorganisation books, writing books, cursive writing books and more similar books.
What does Kindergarten English teach?
Kindergarten is the formal beginning of one's academic life, it may sound simple, but it is an important stage as children learn the basics English and things around them, the parts of the alphabet, the number system, shapes, and colours.
What is the right way to learn English for KG students?
The ideal age for children to enter KG – Kindergarten is 3 to 5 years. Many avoid the day-care, saying that the children know everything that is taught there and are directly enrolled in the class 1. We should teach mainly English alphabet just in play like activities. Never give burden of learning or writing English in KG. This method has never been recommended because this level is too difficult for children.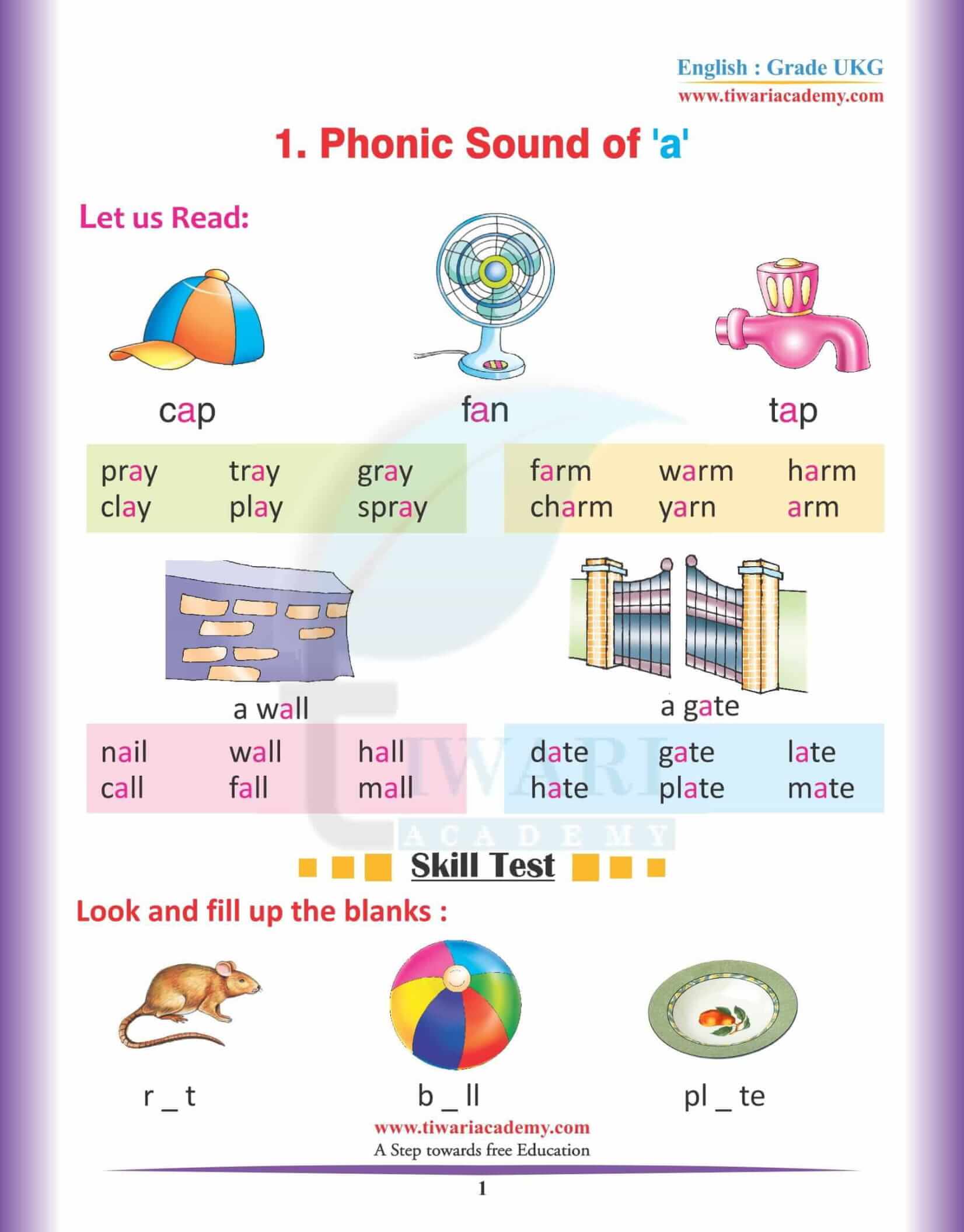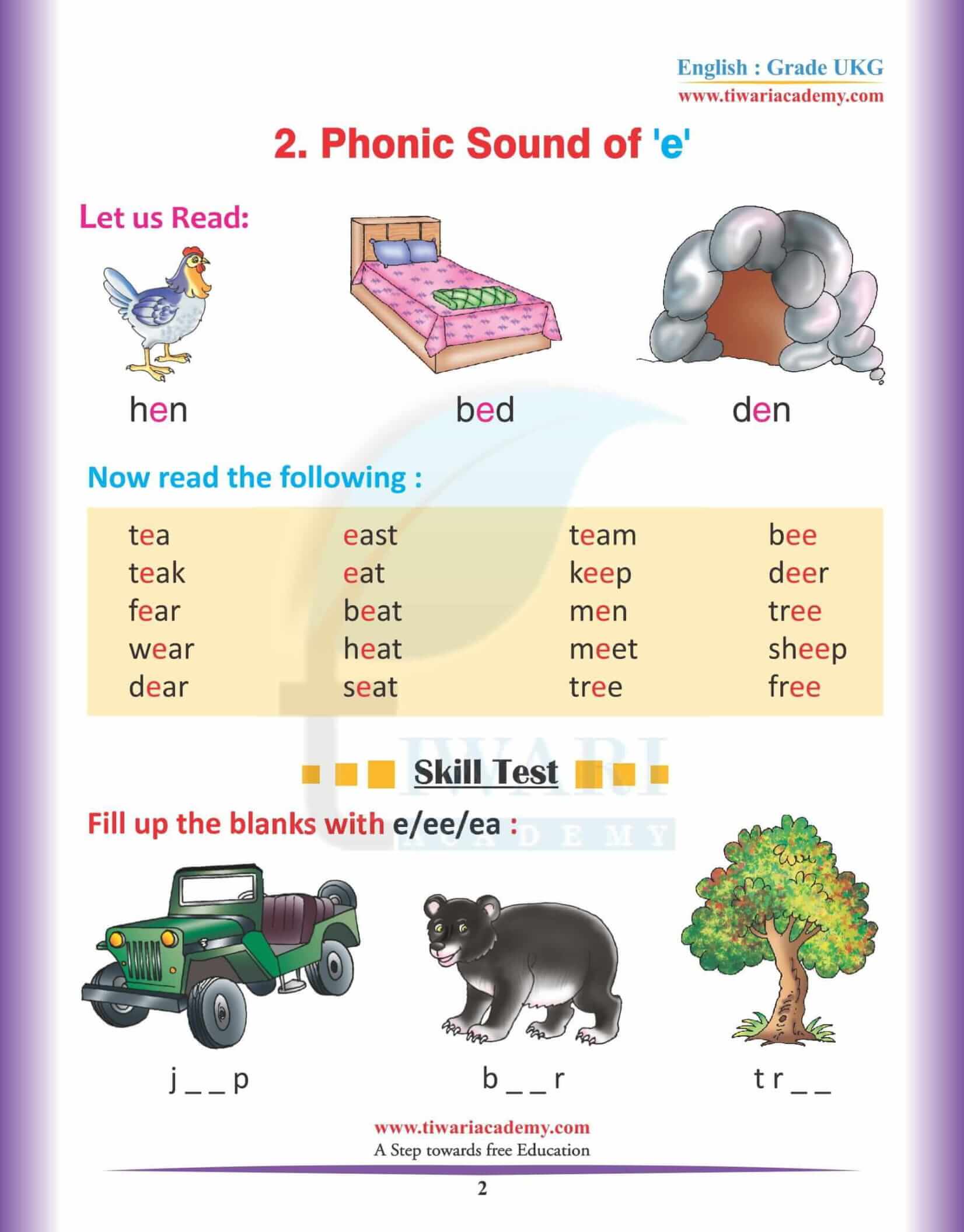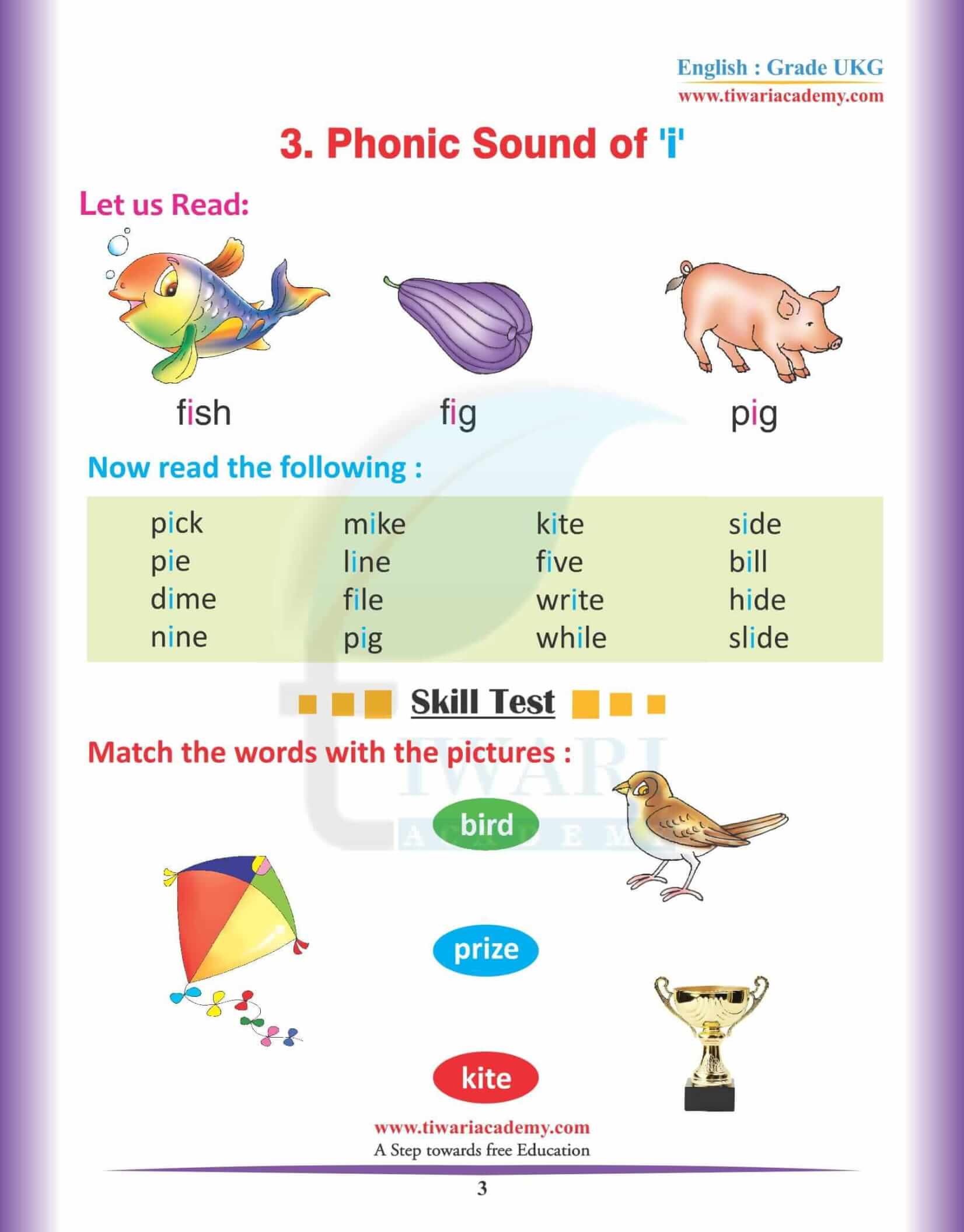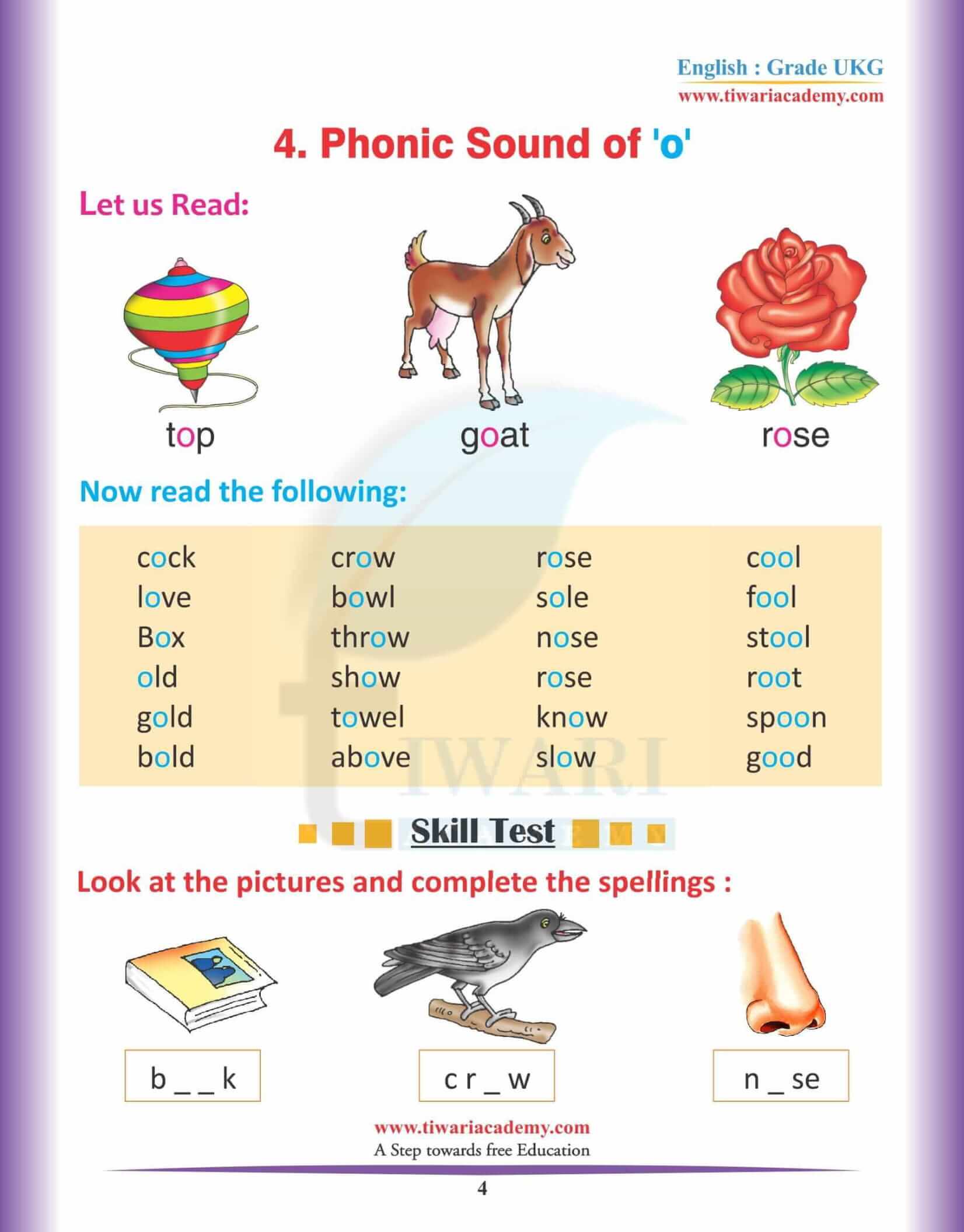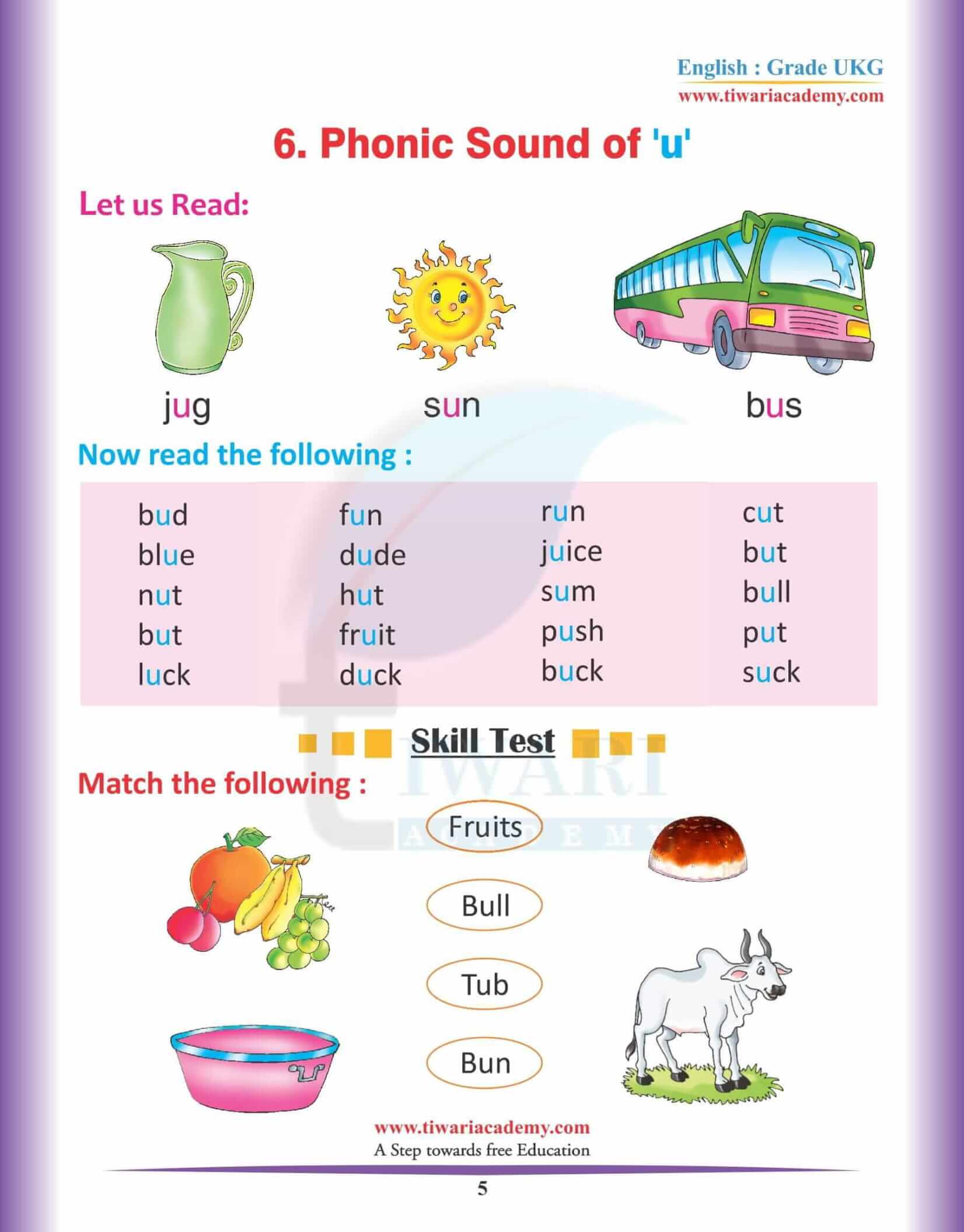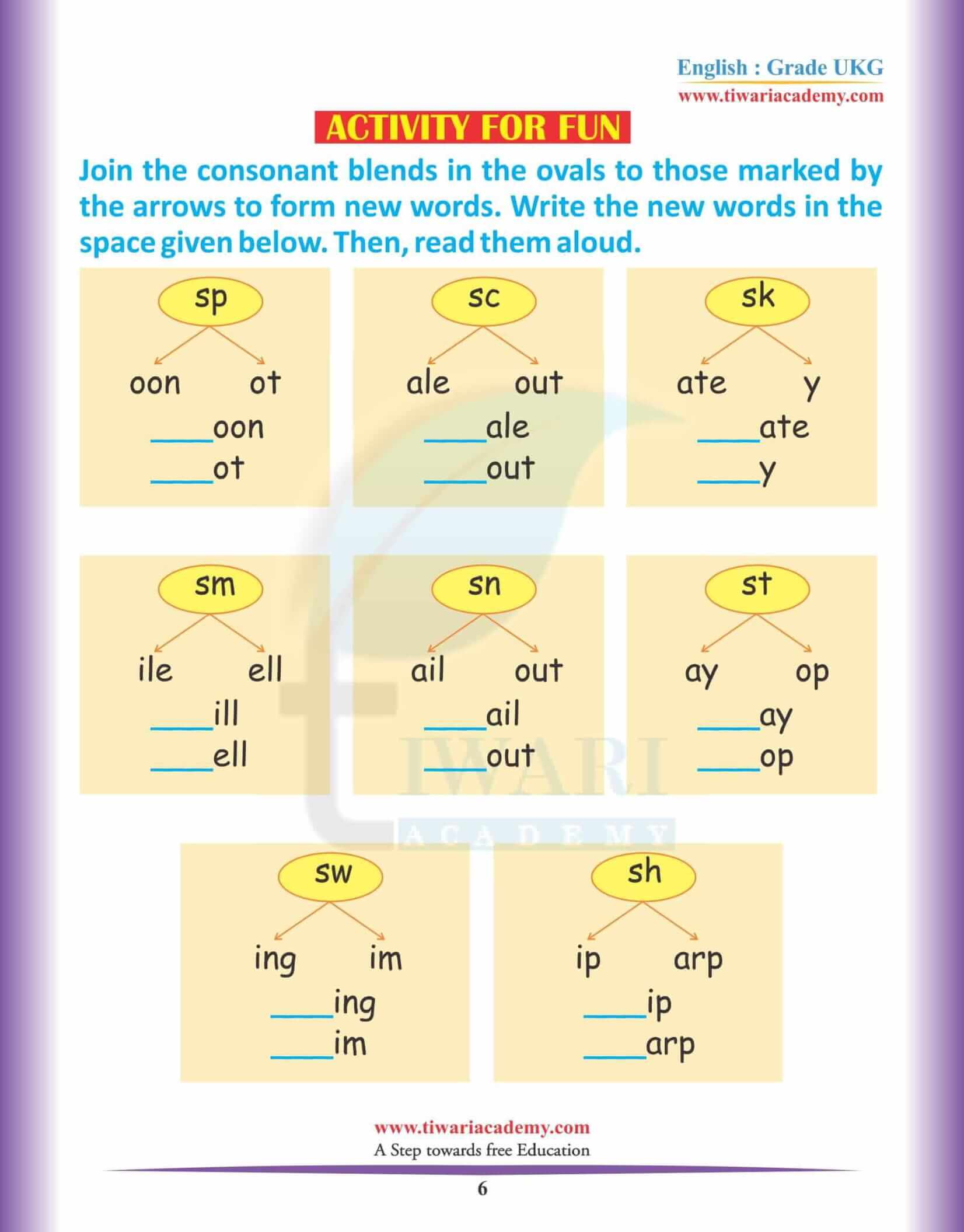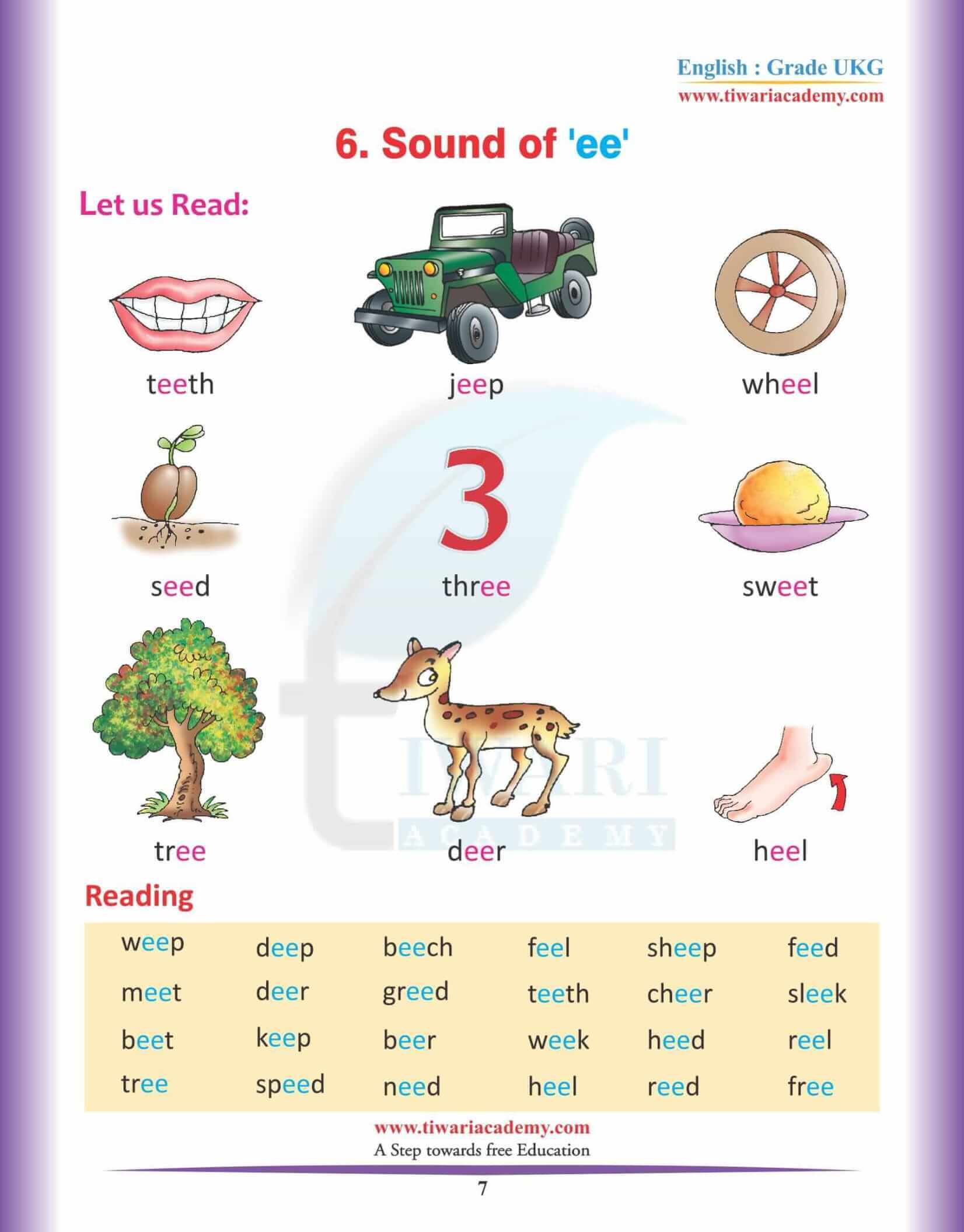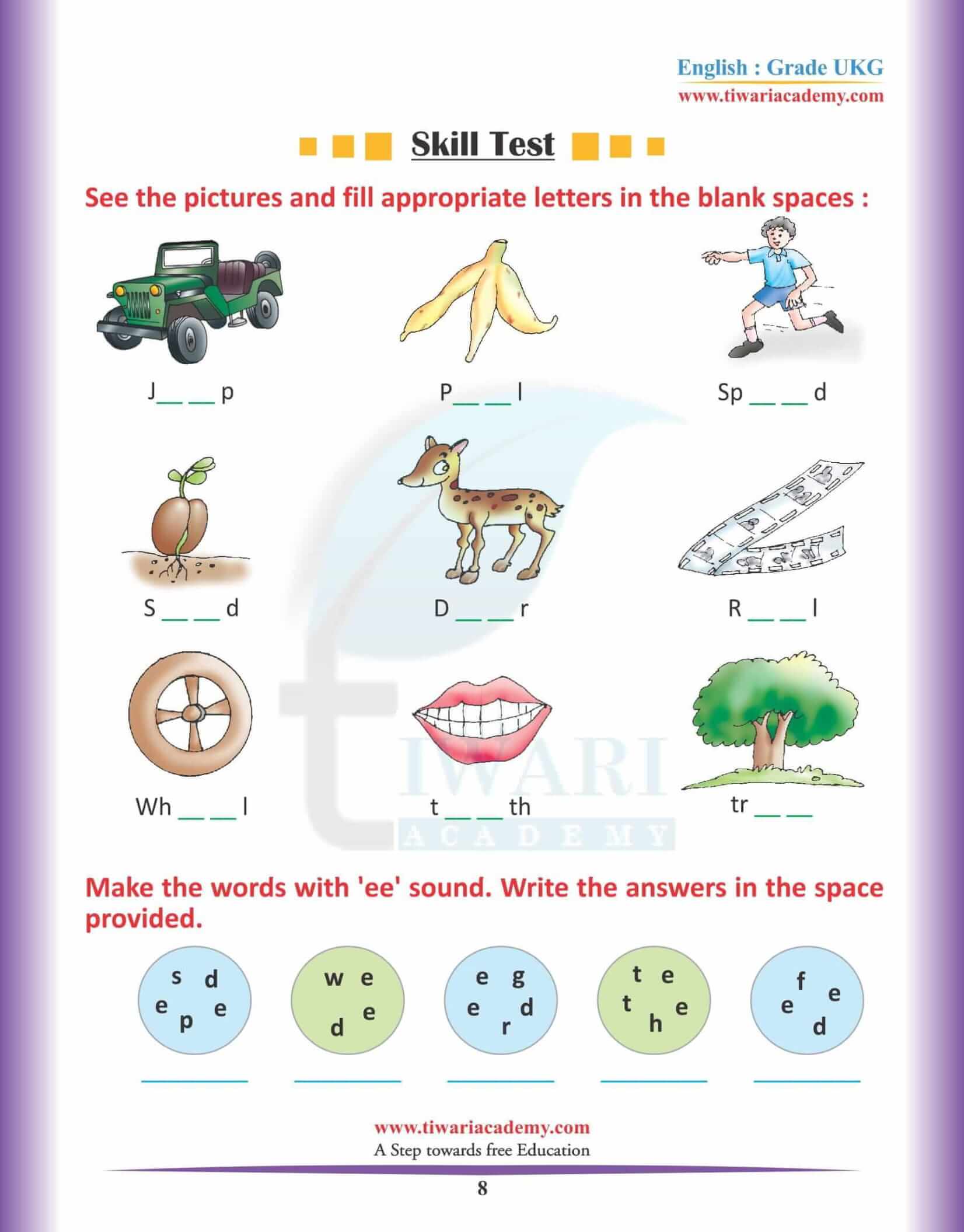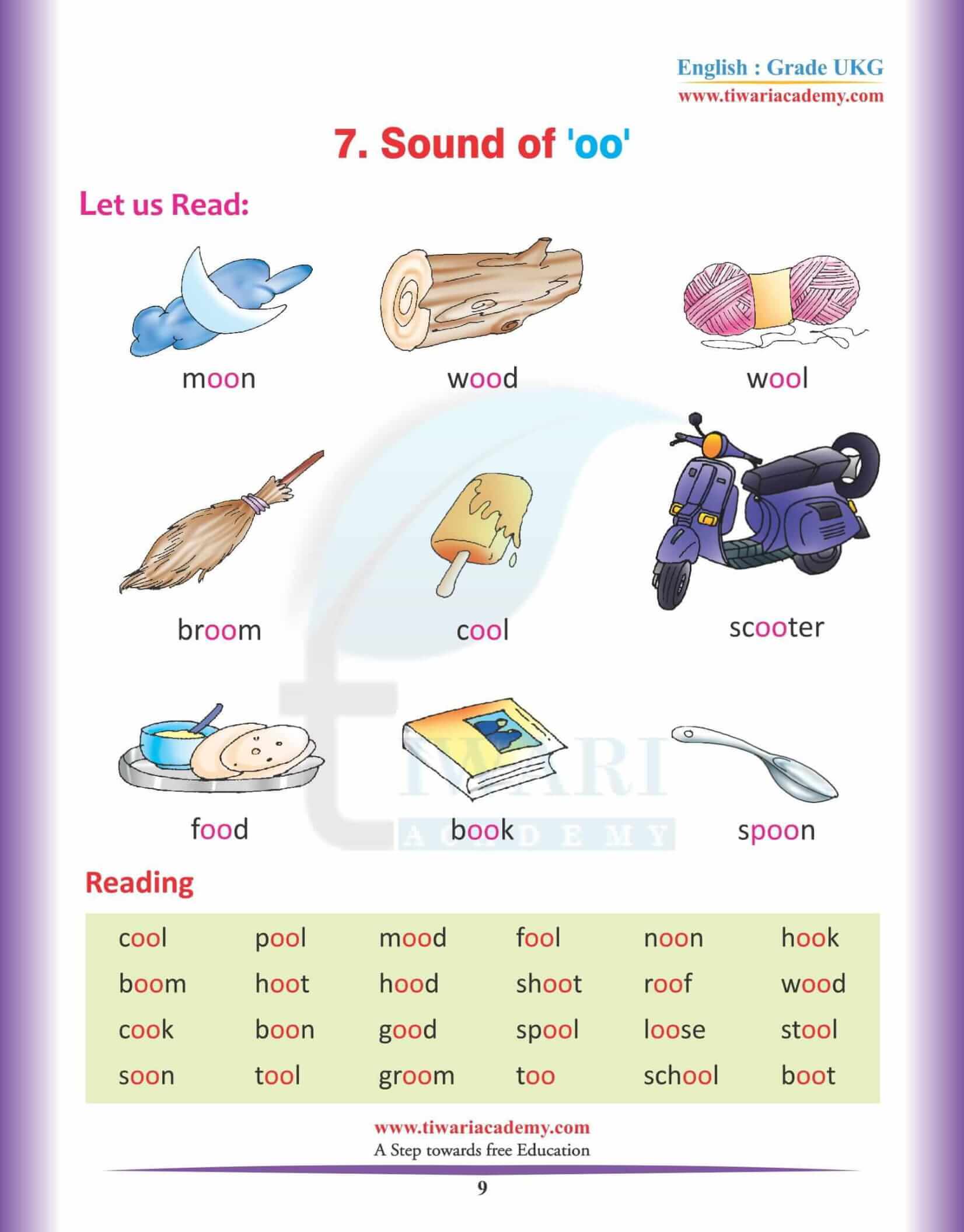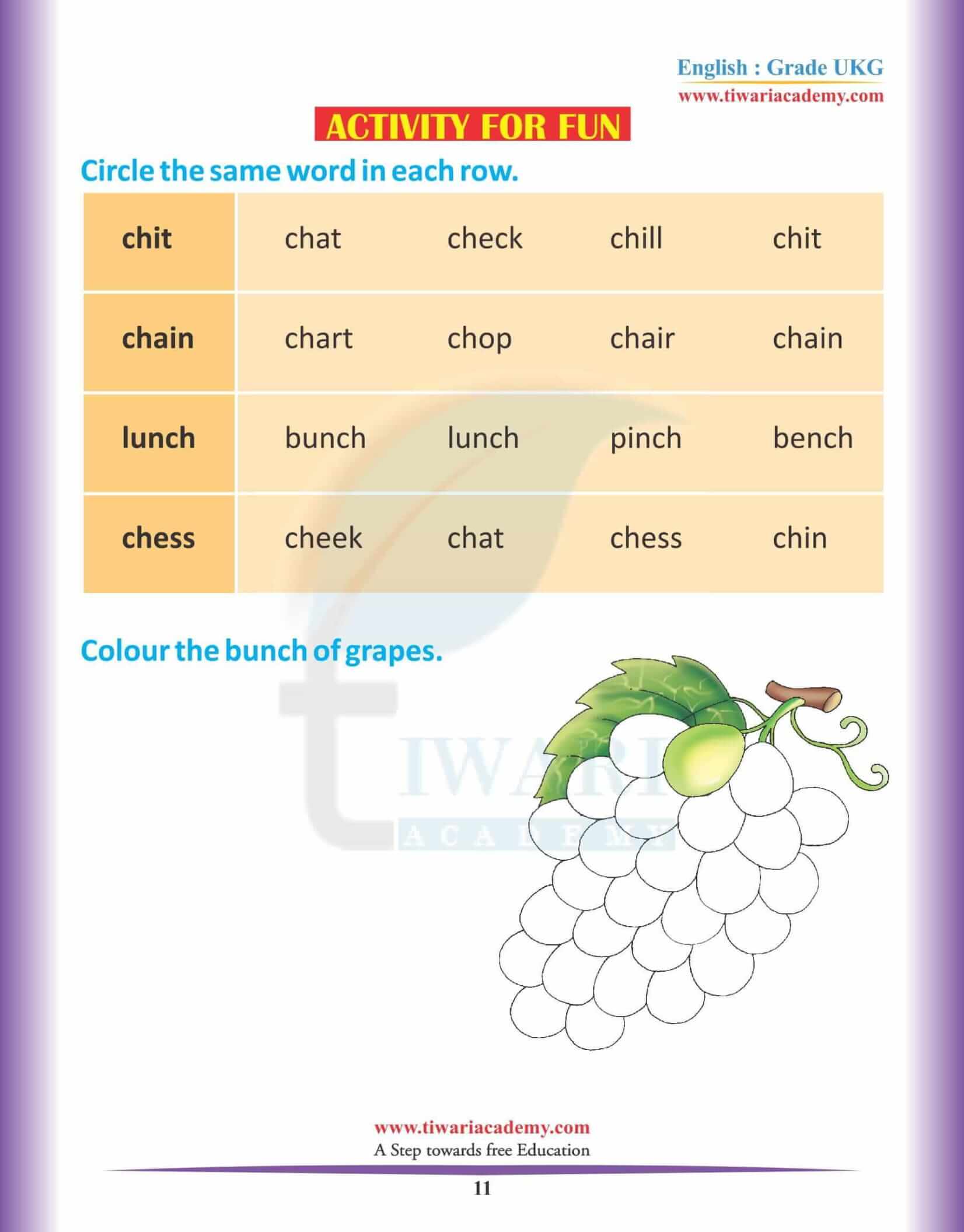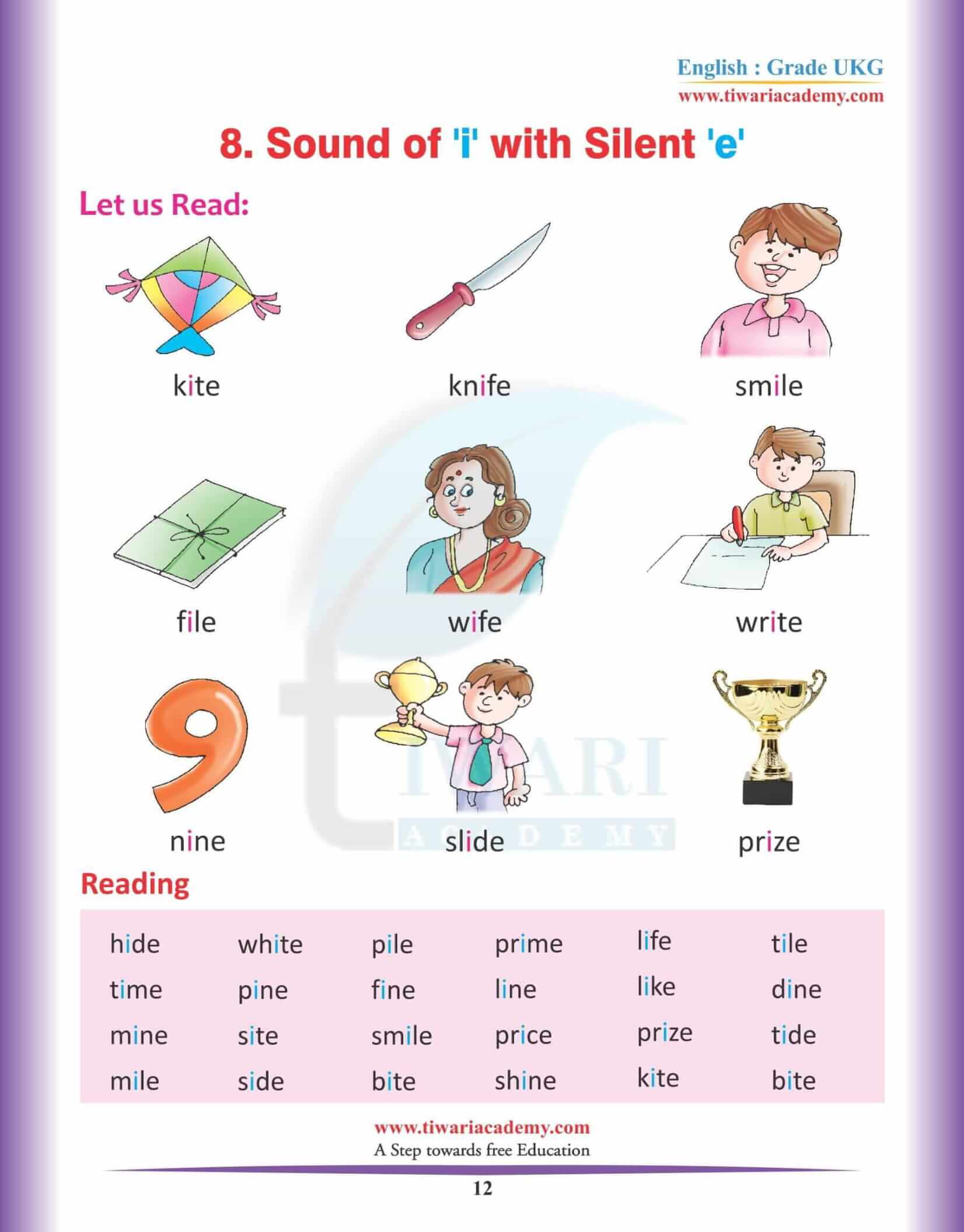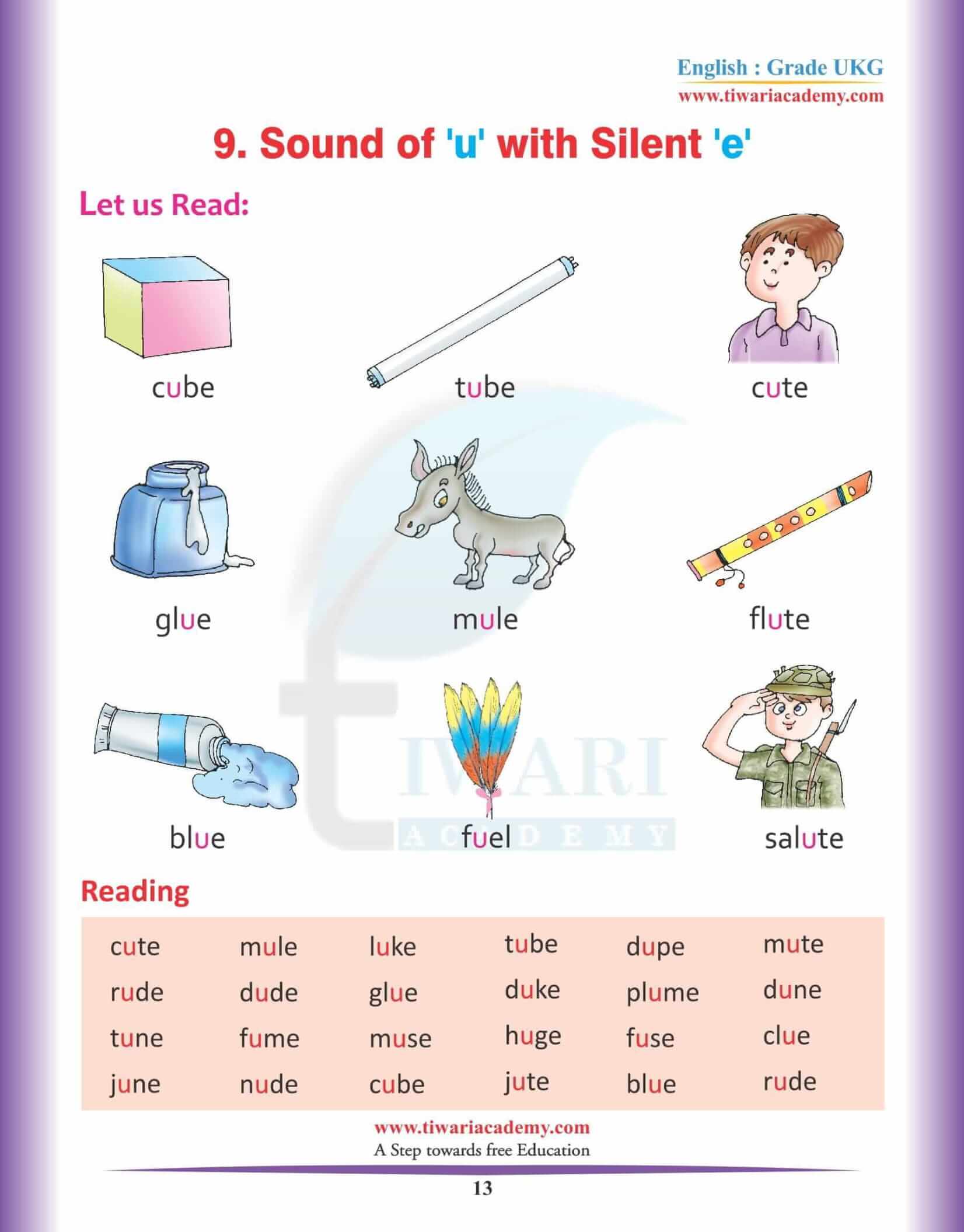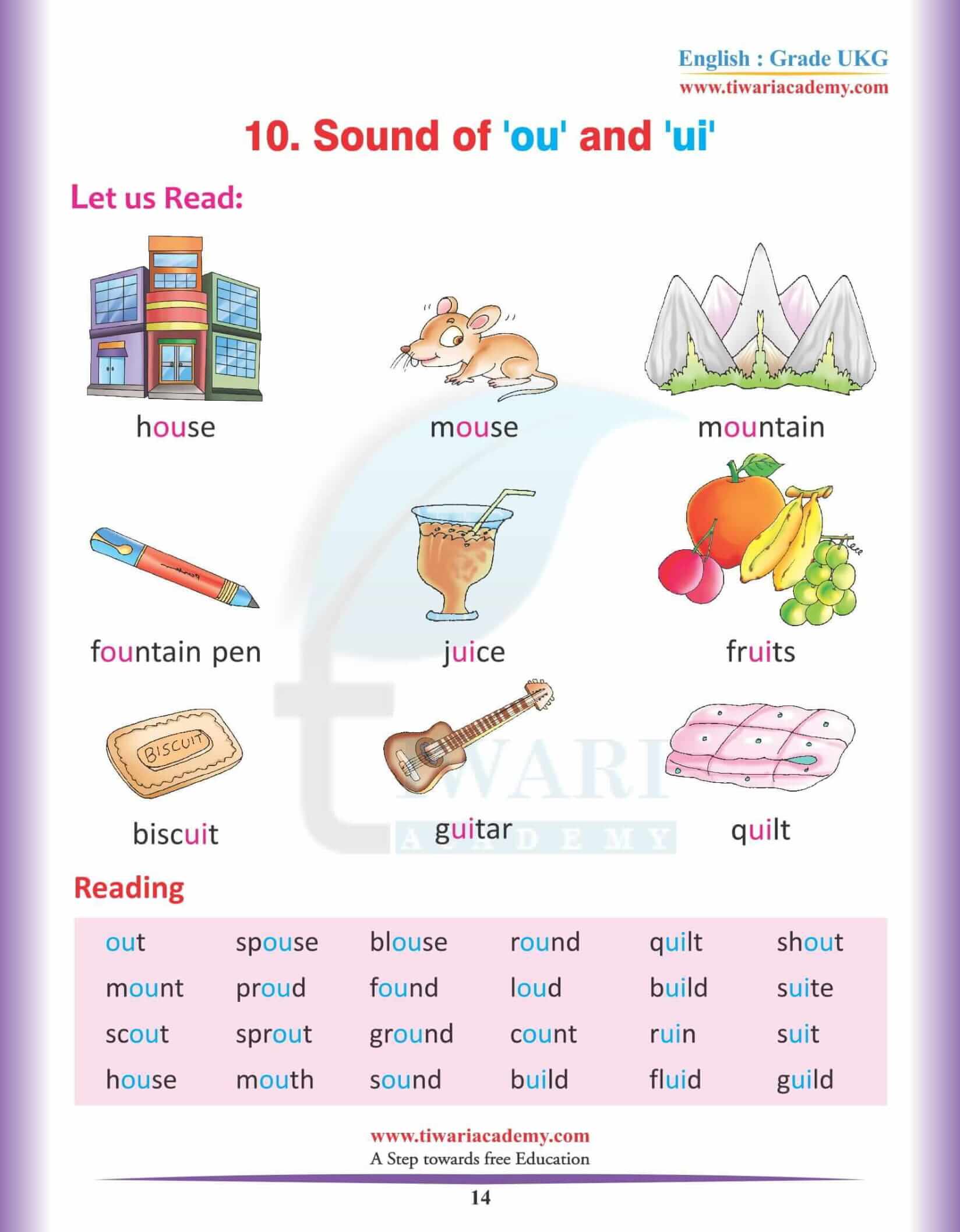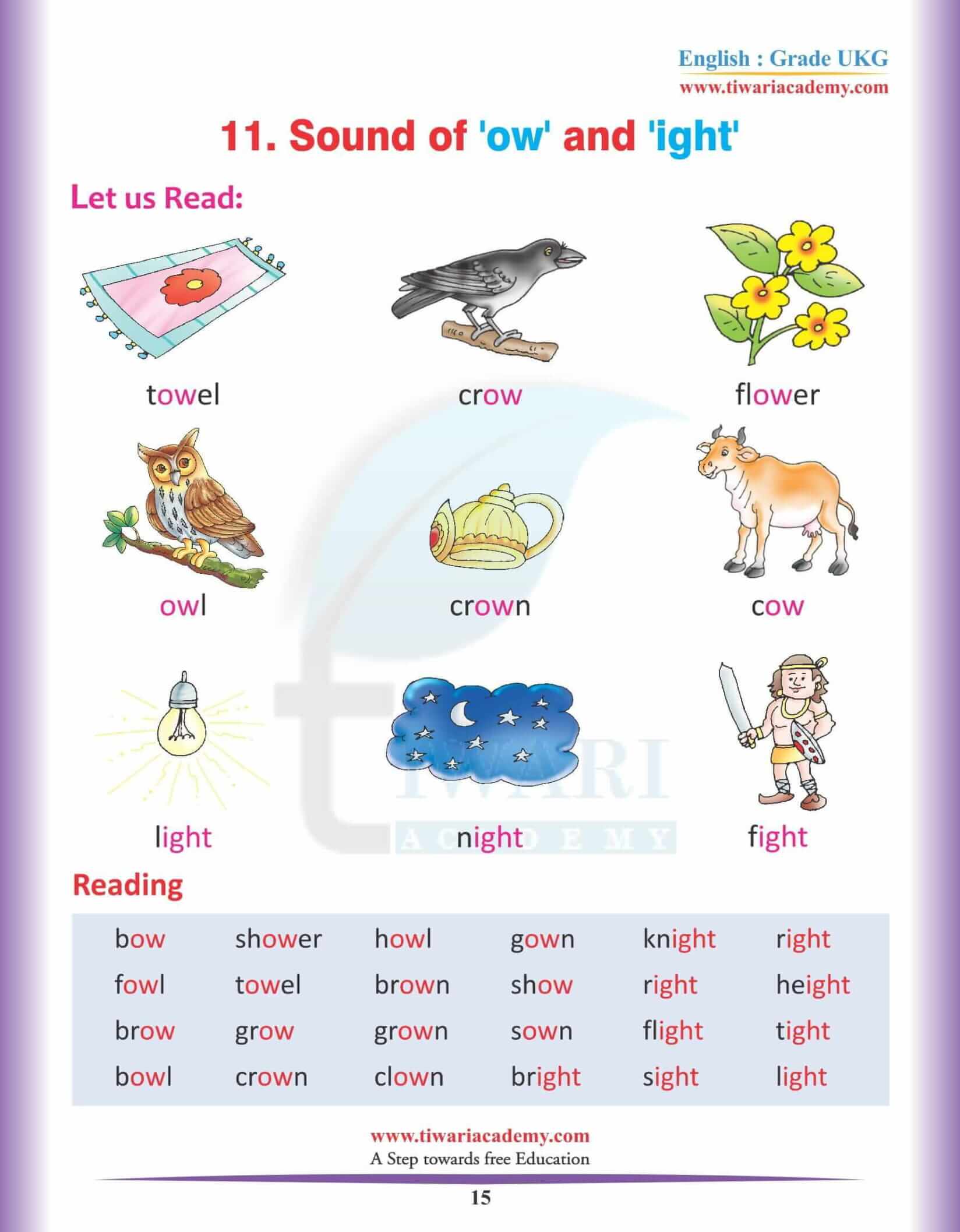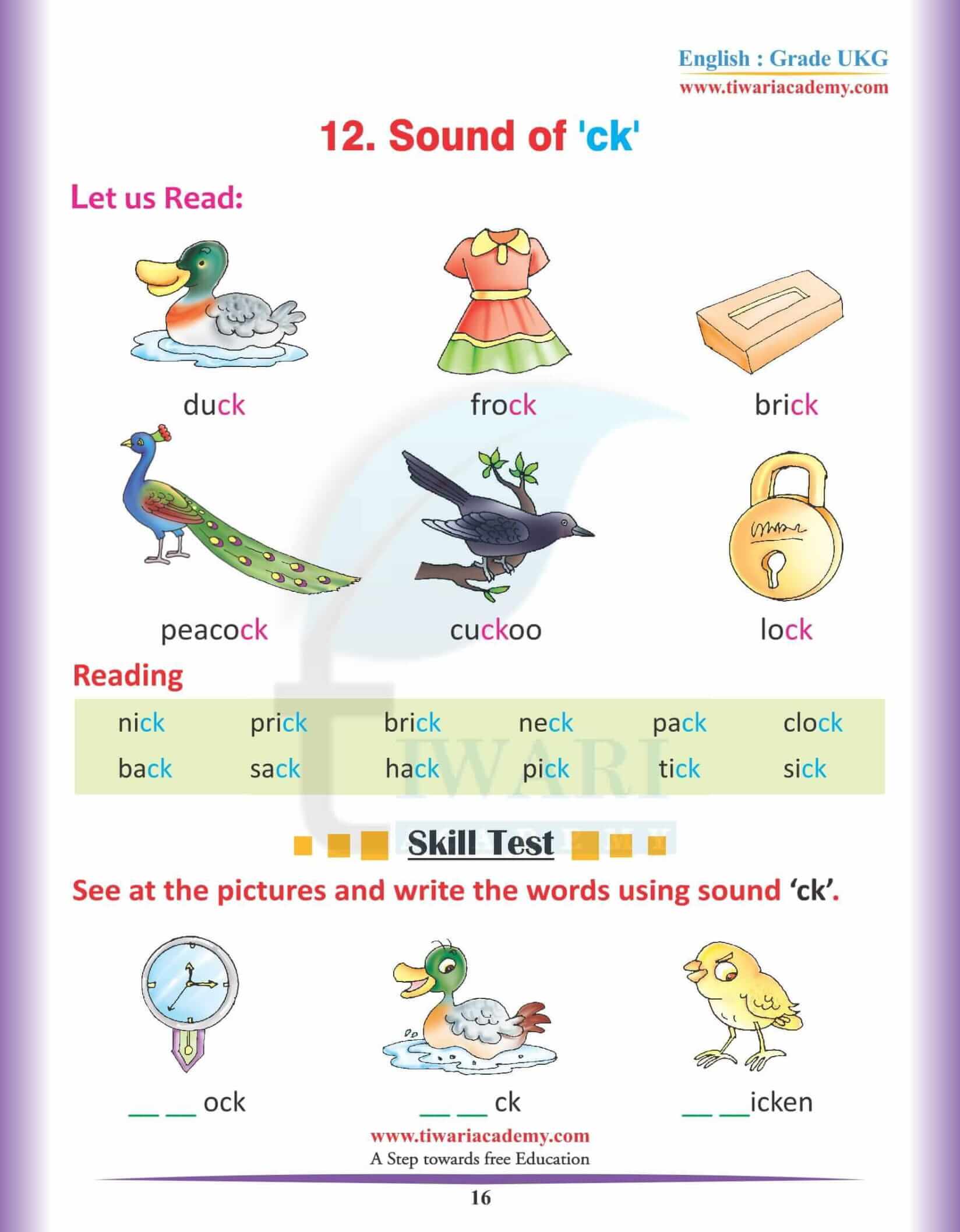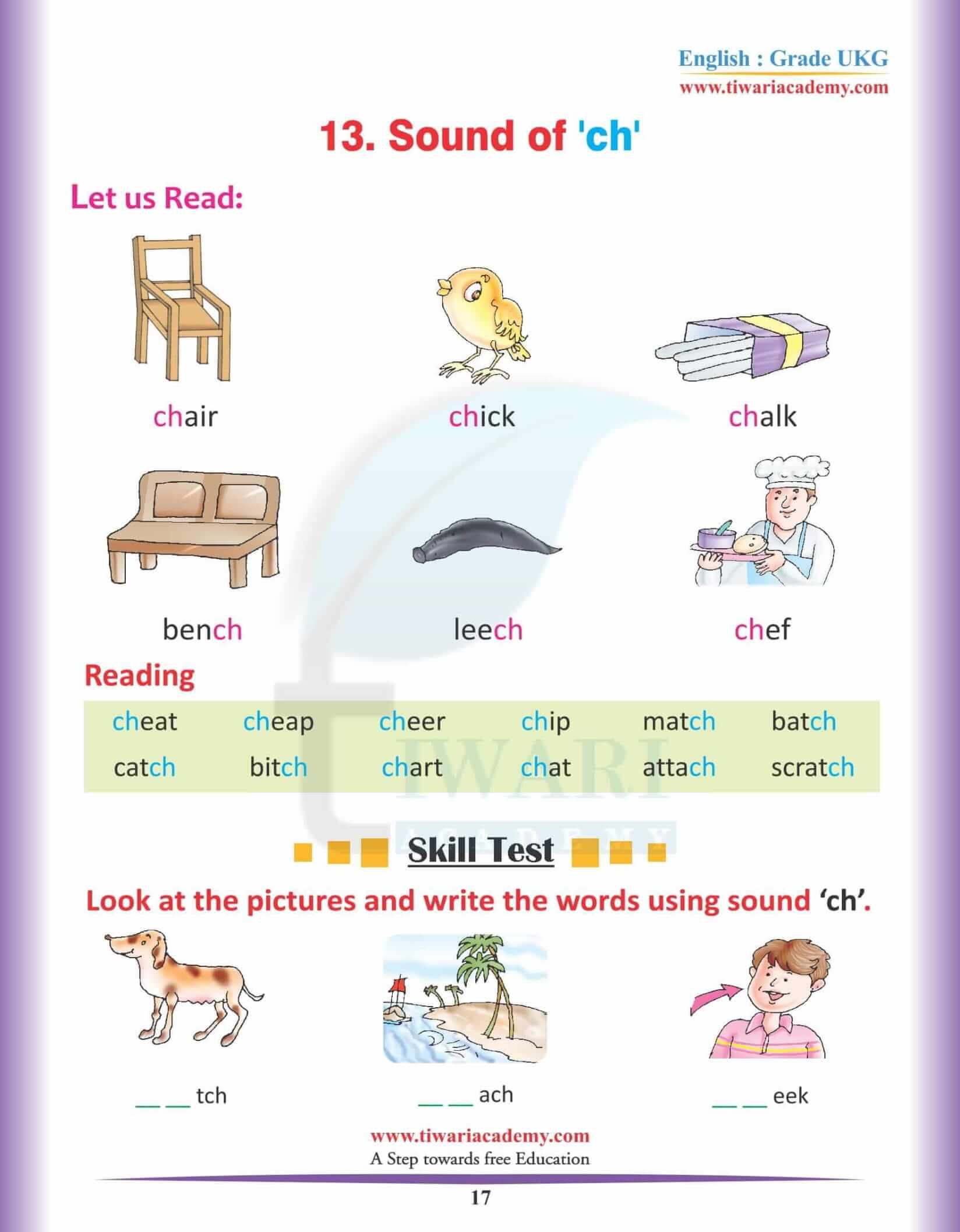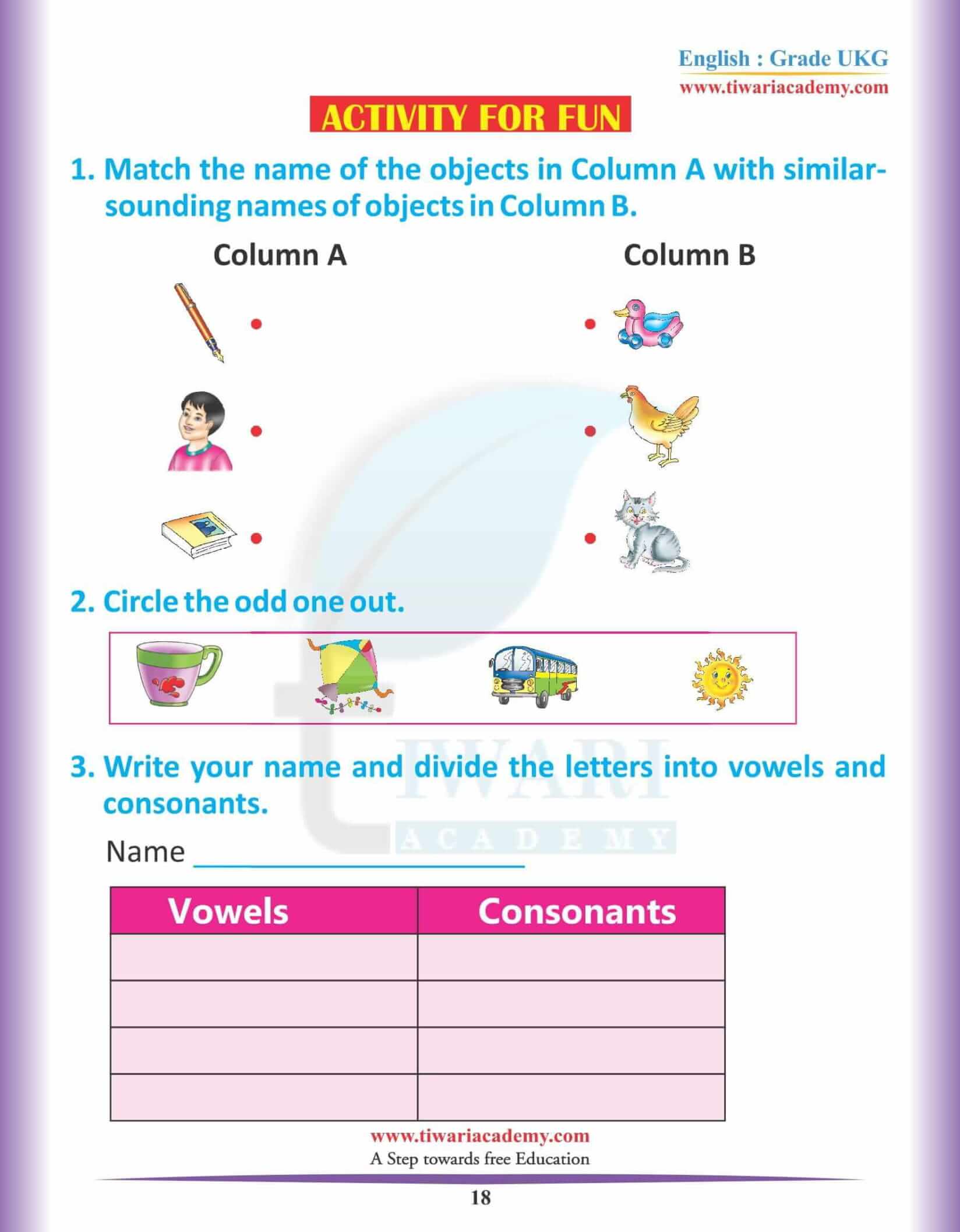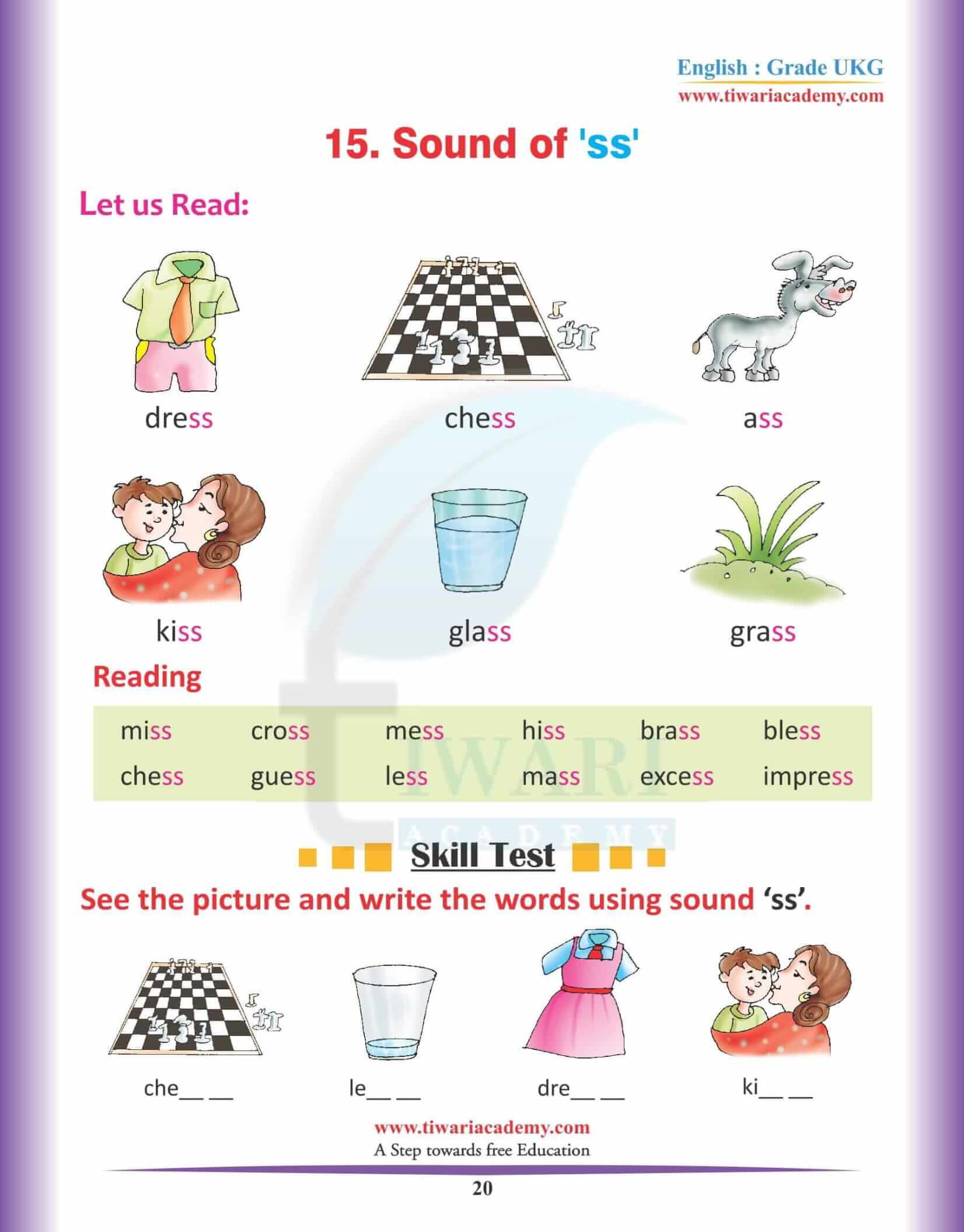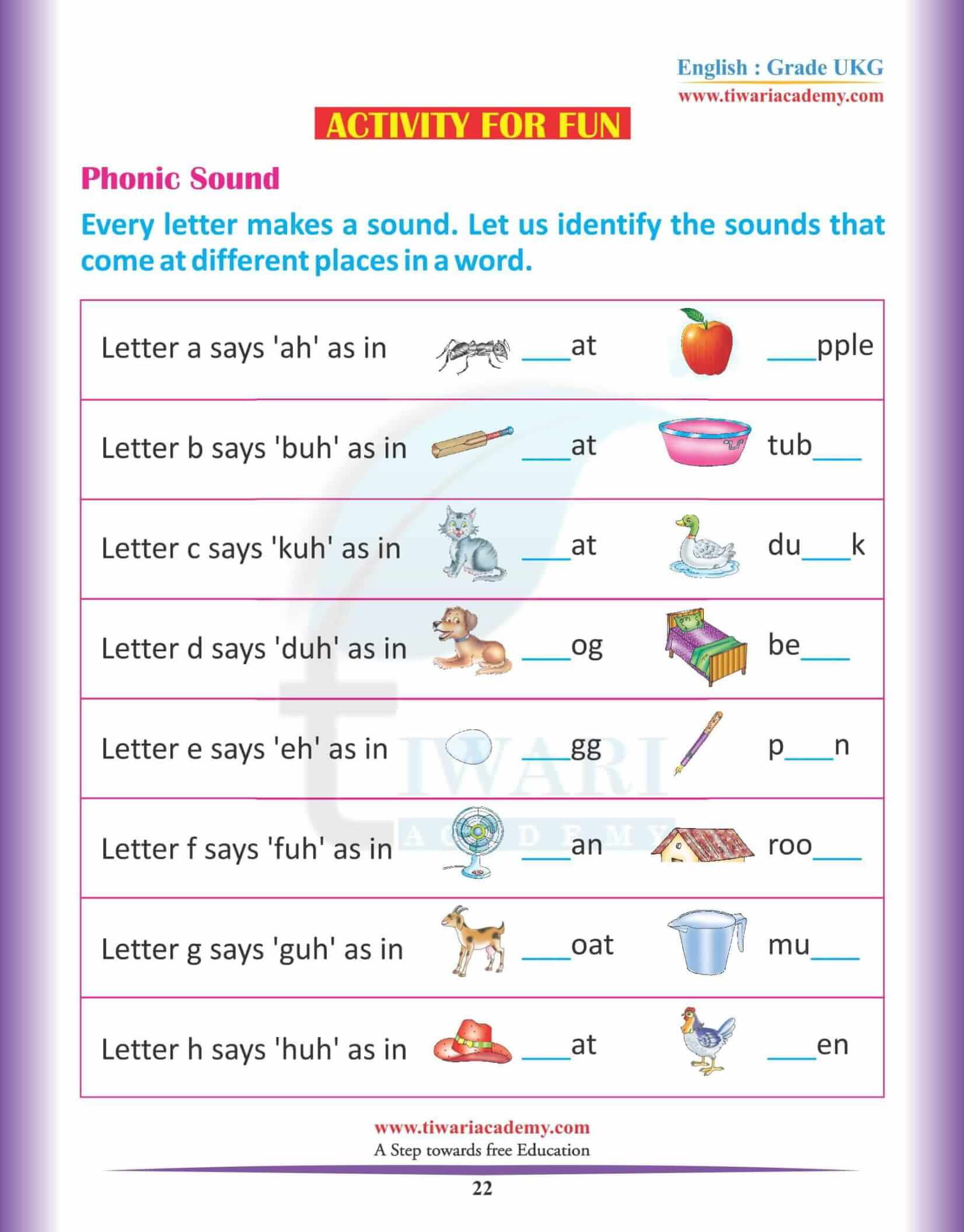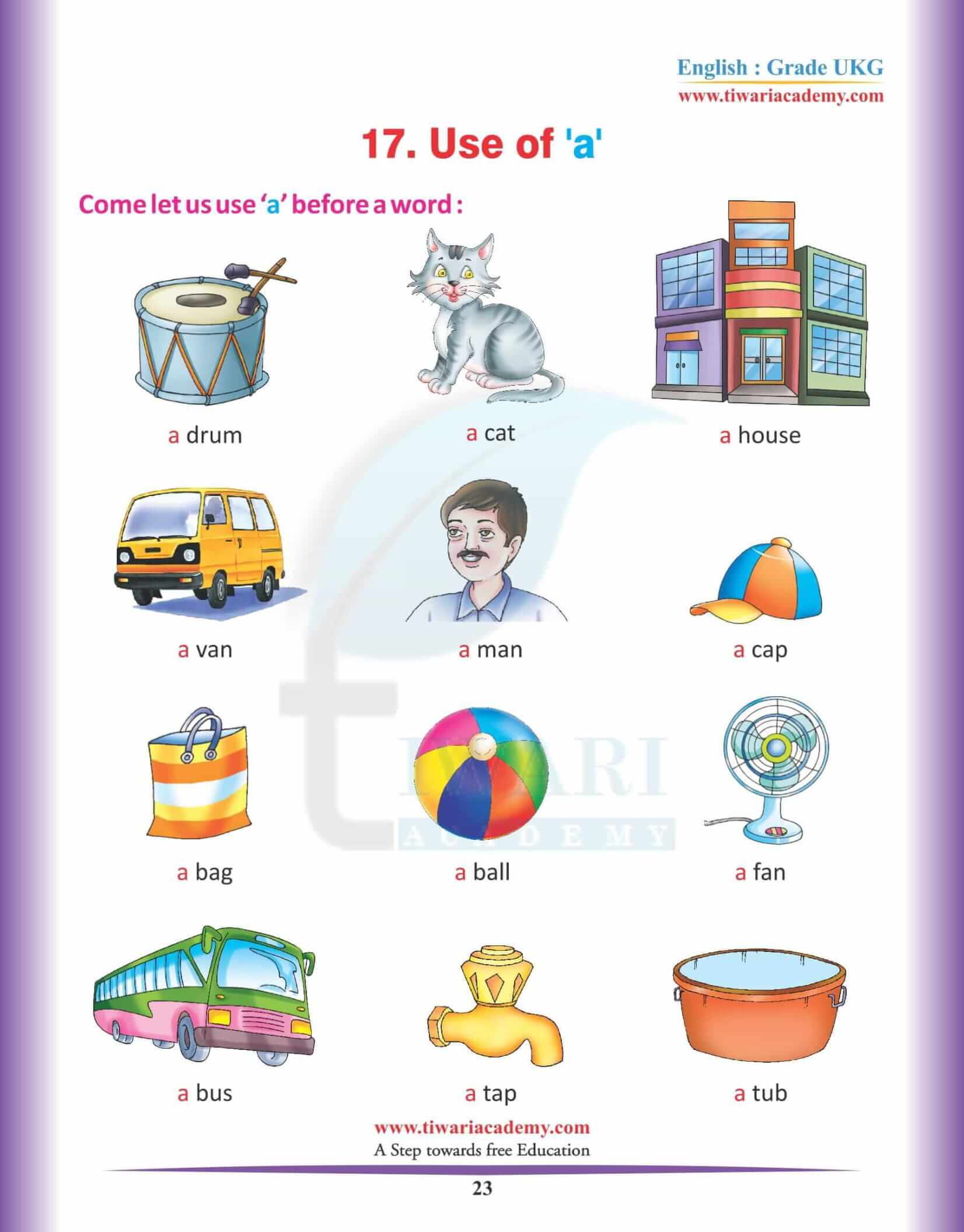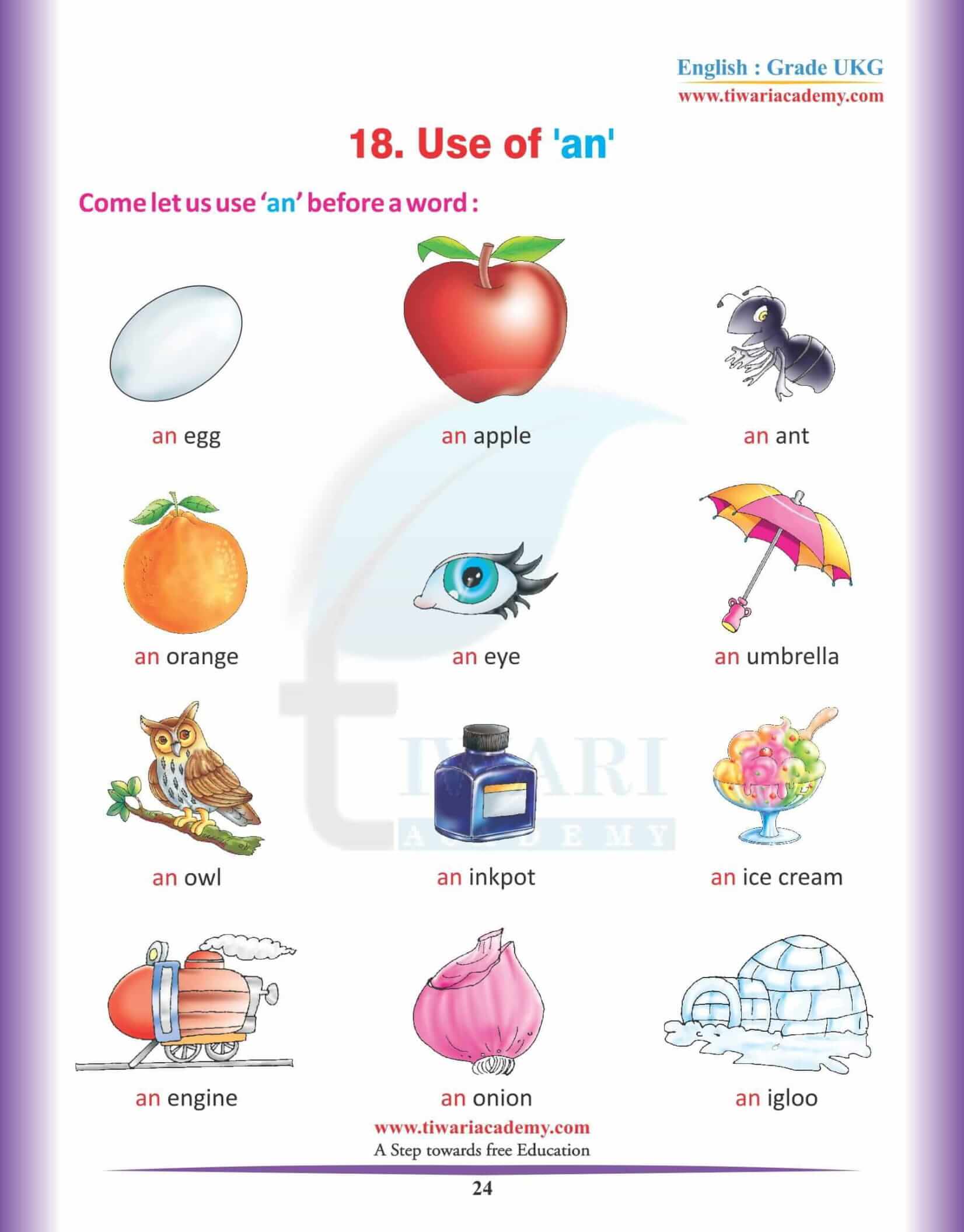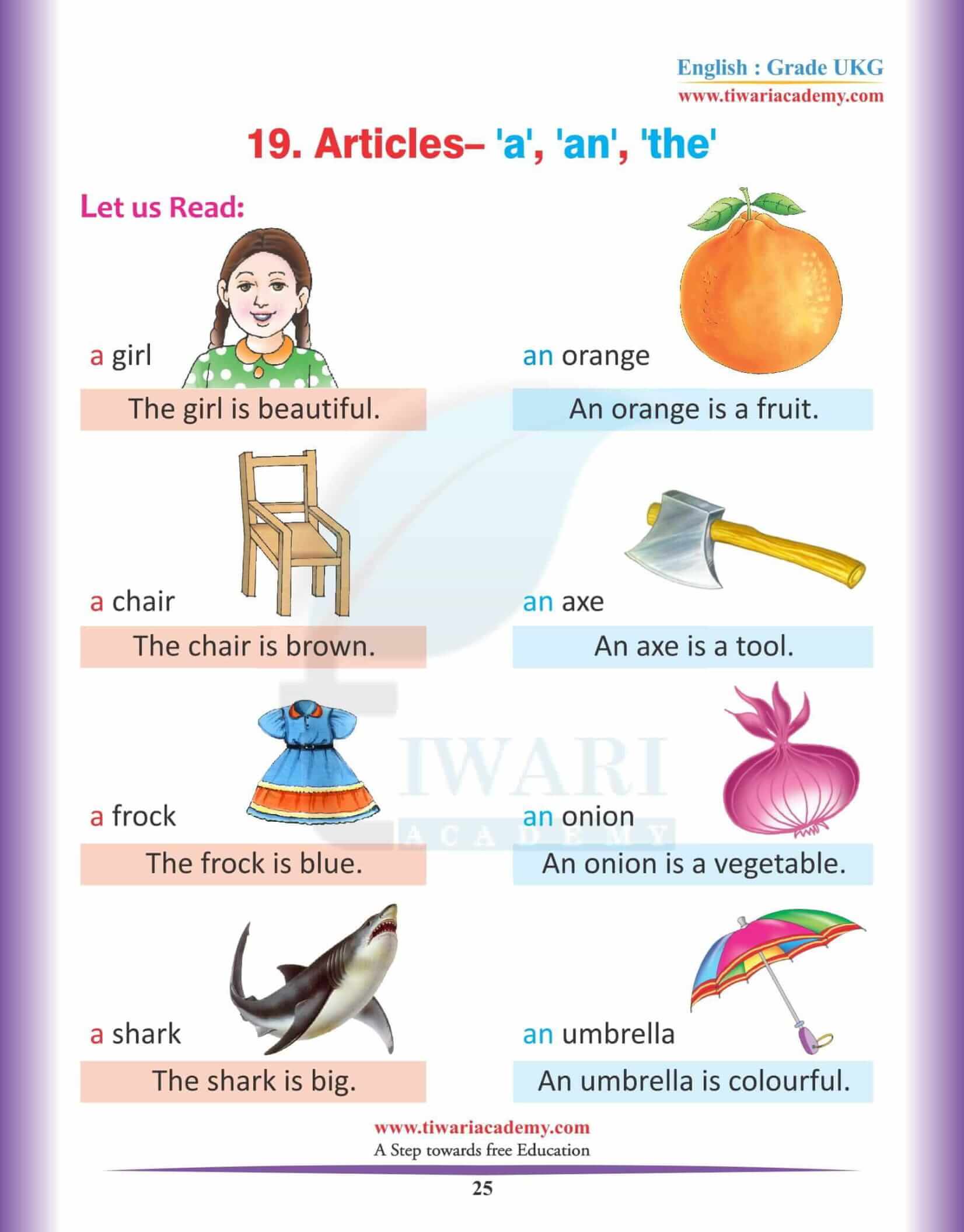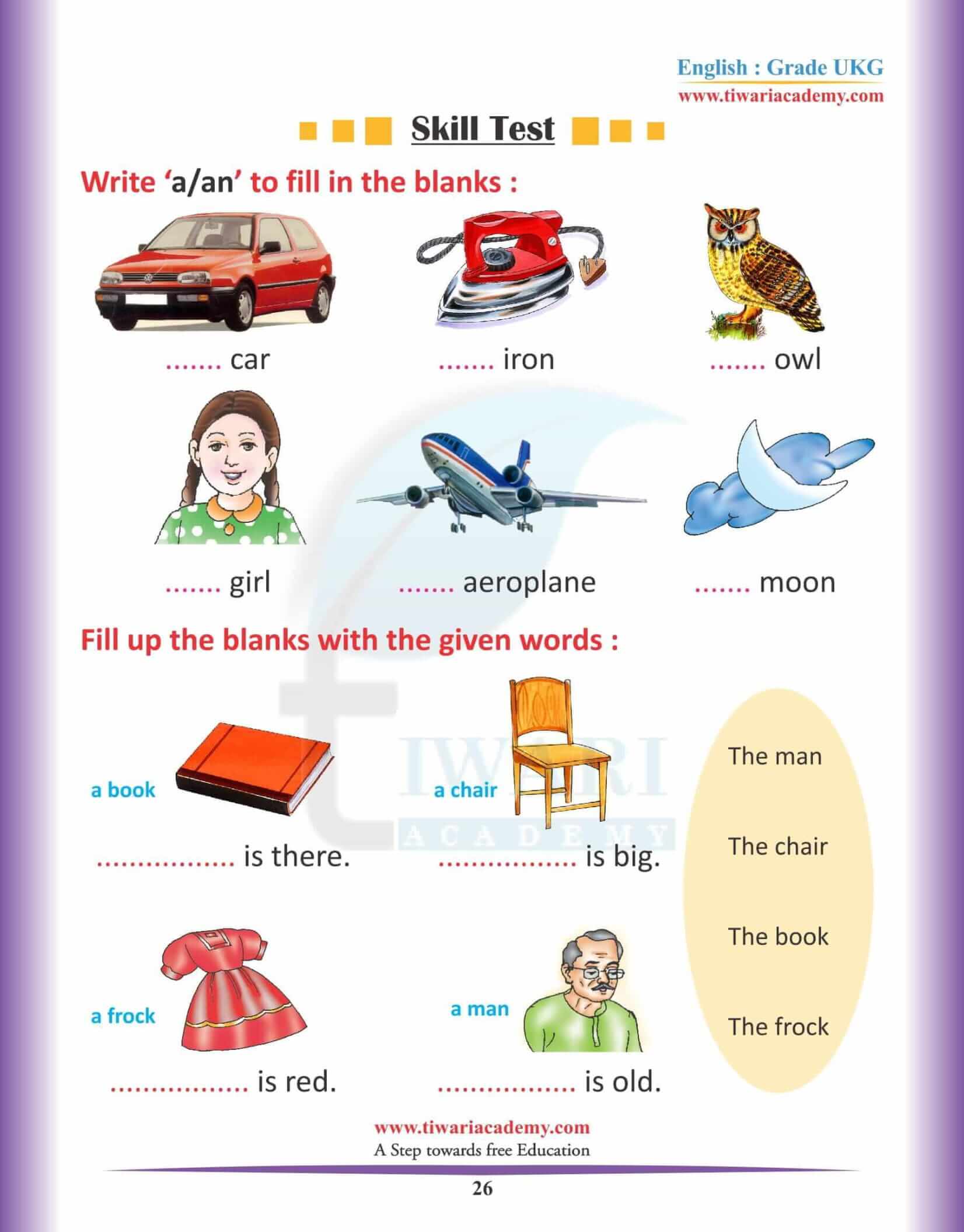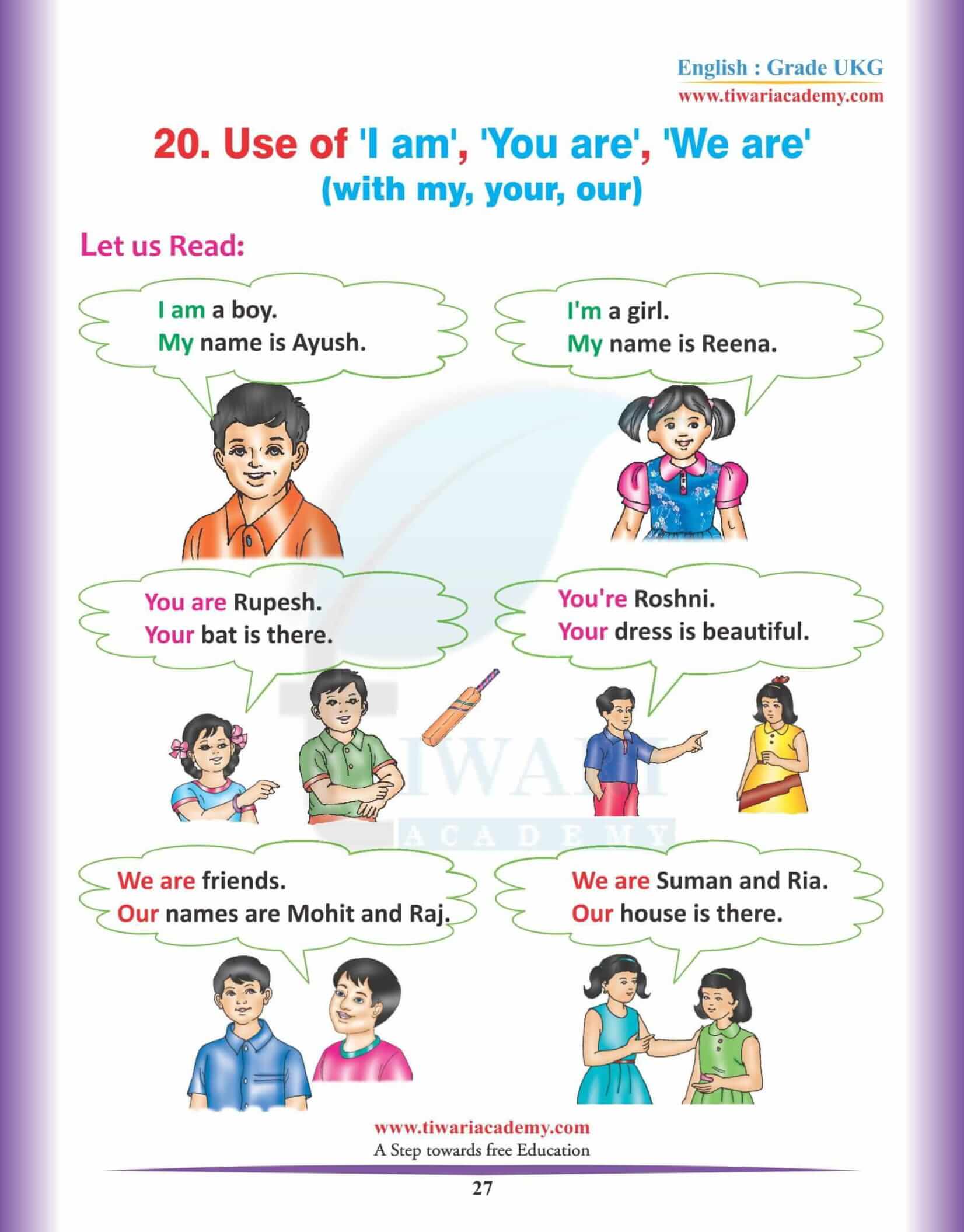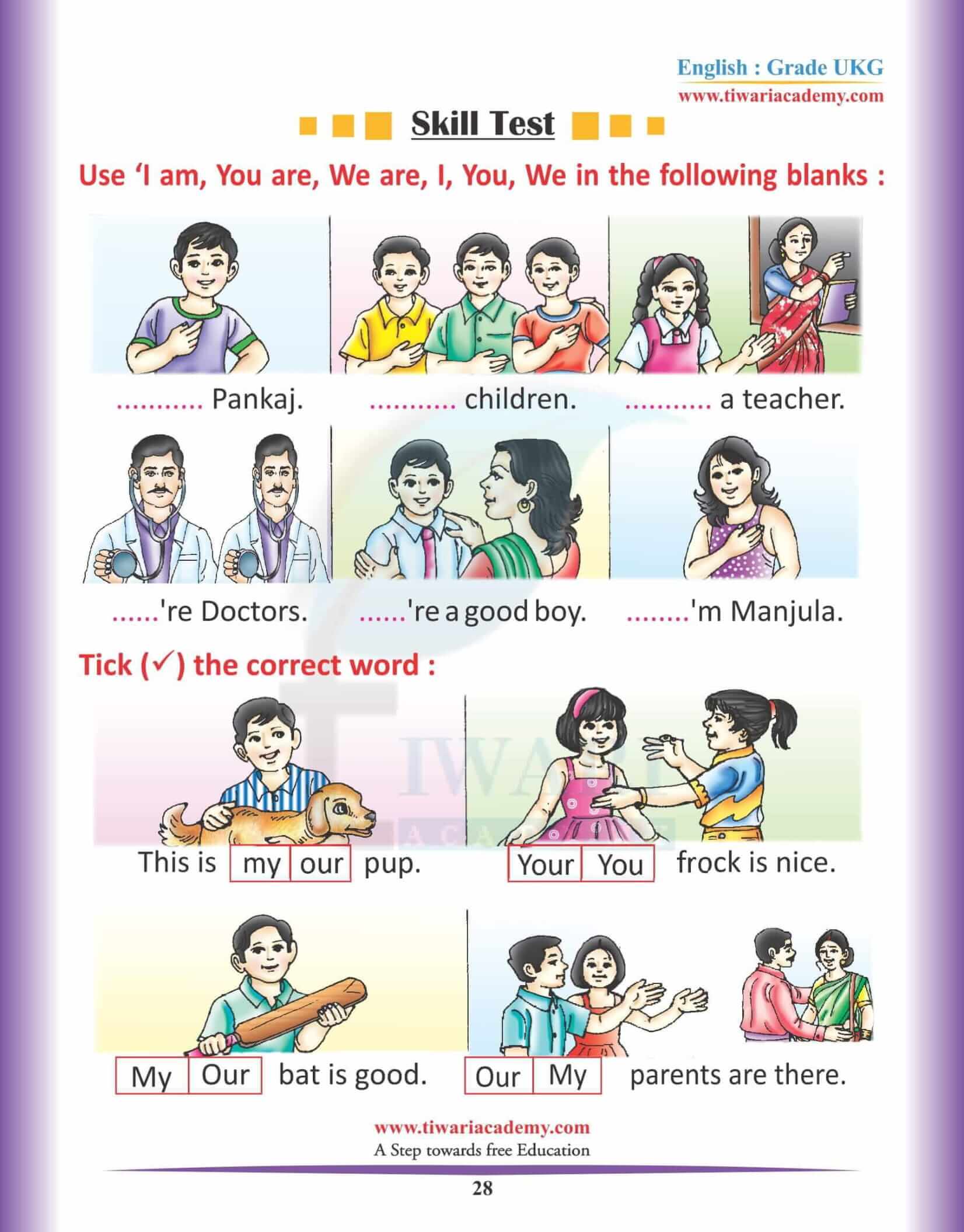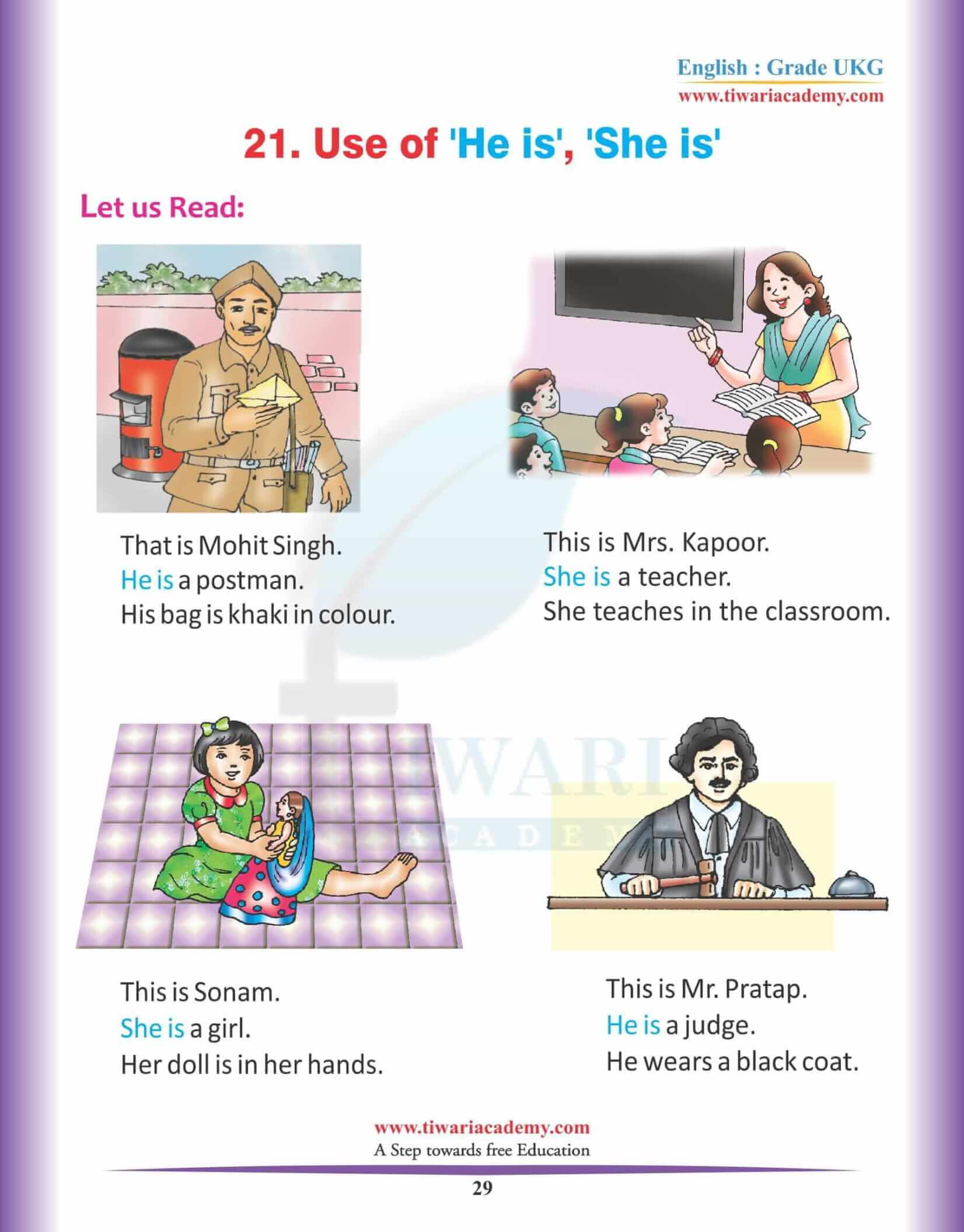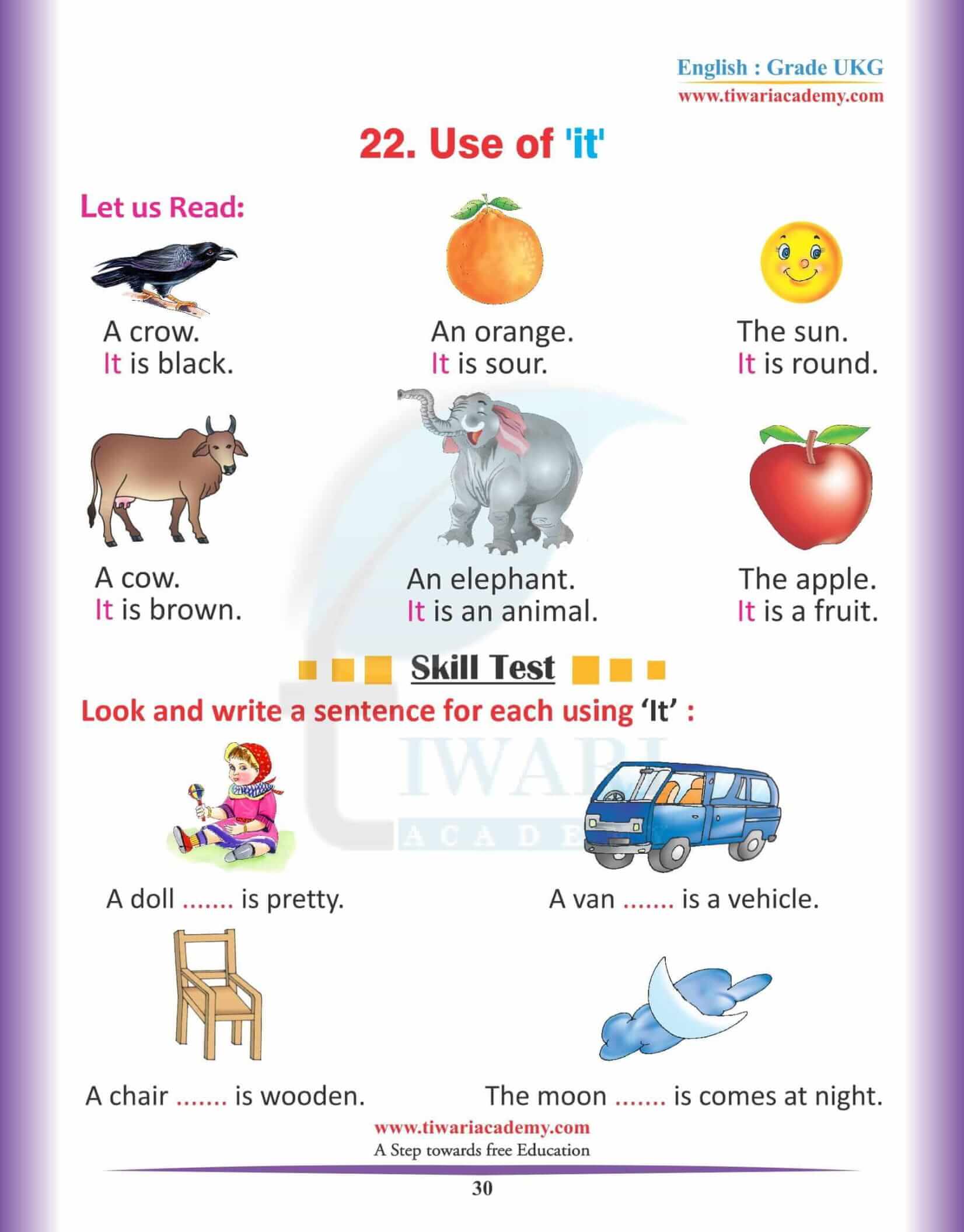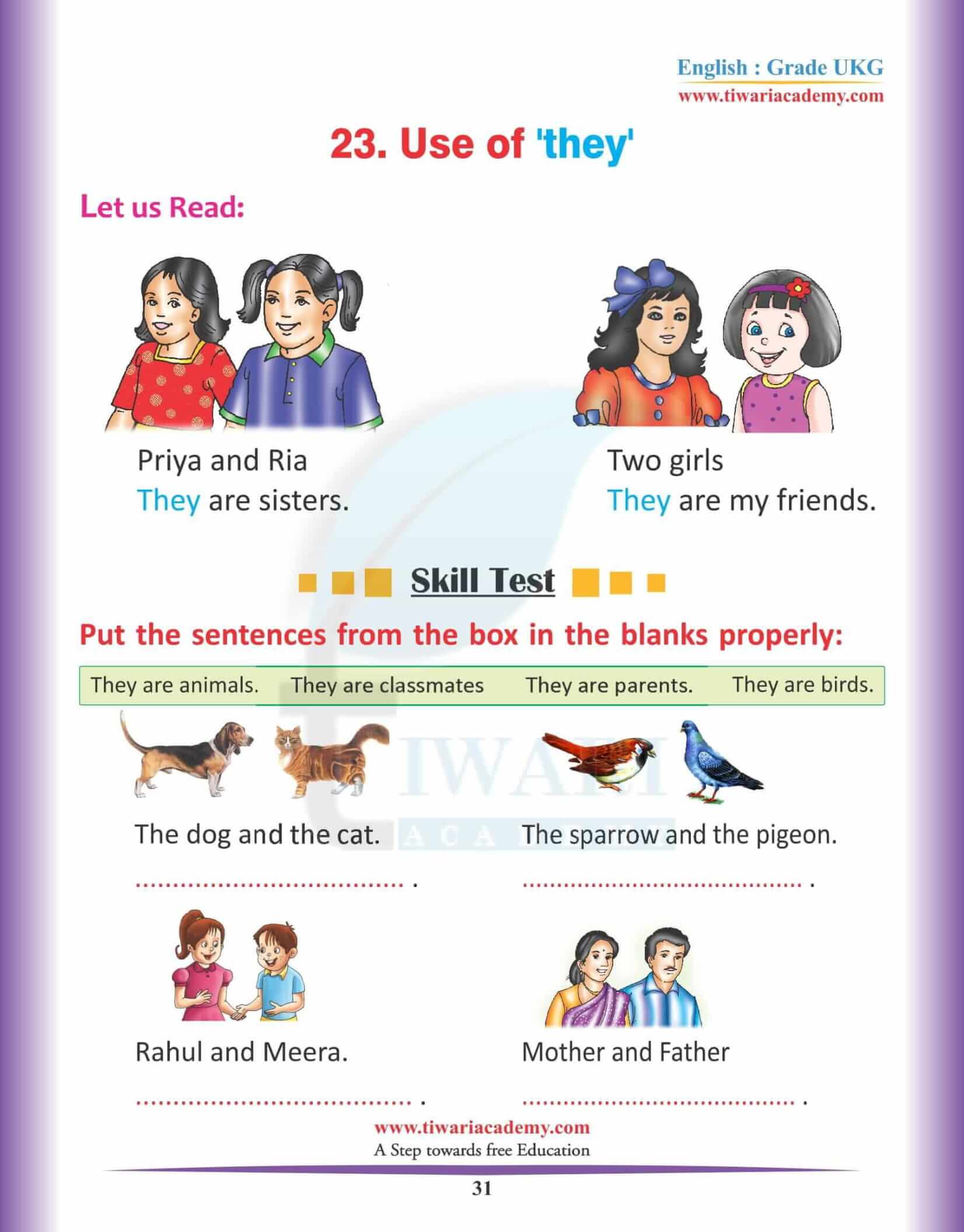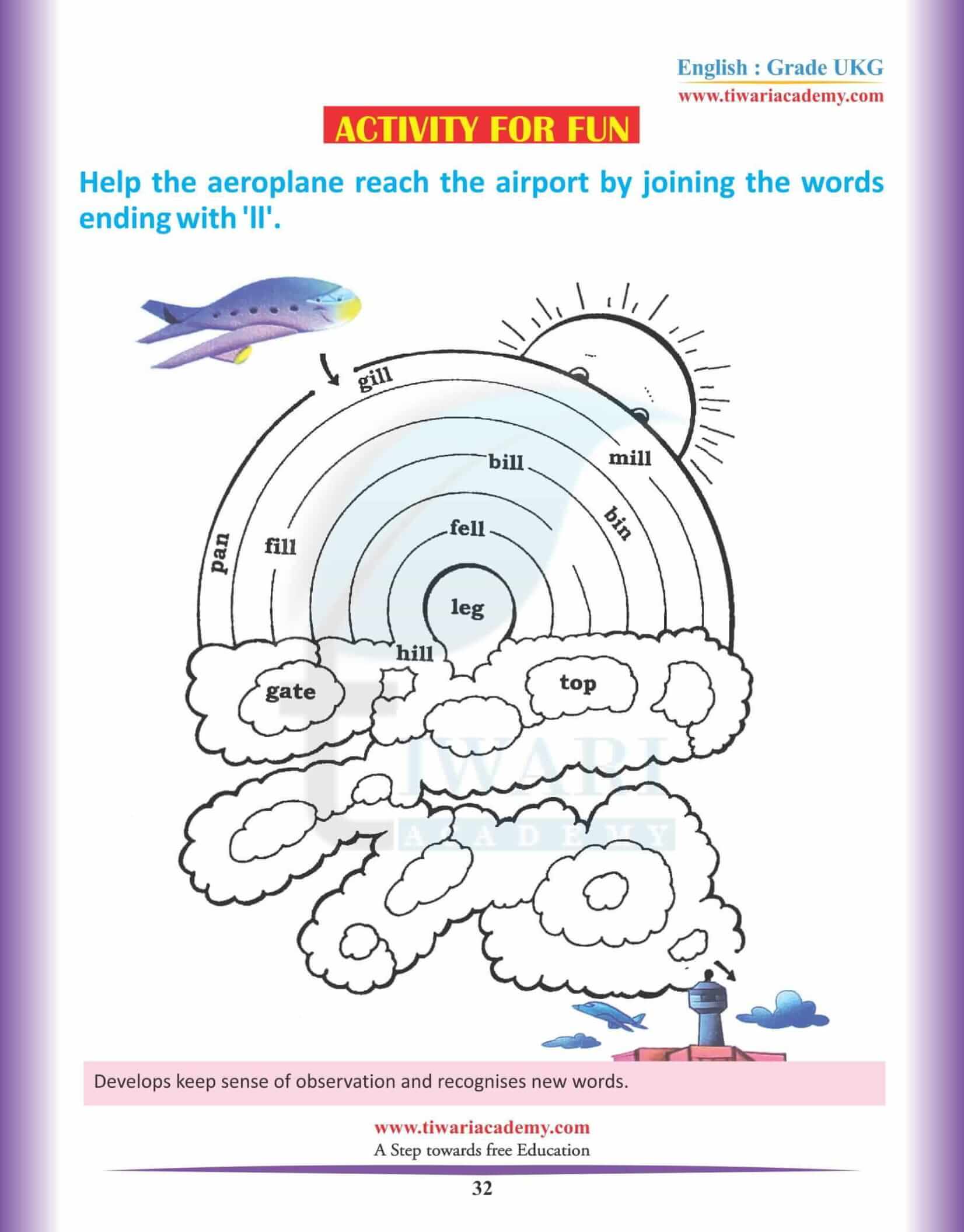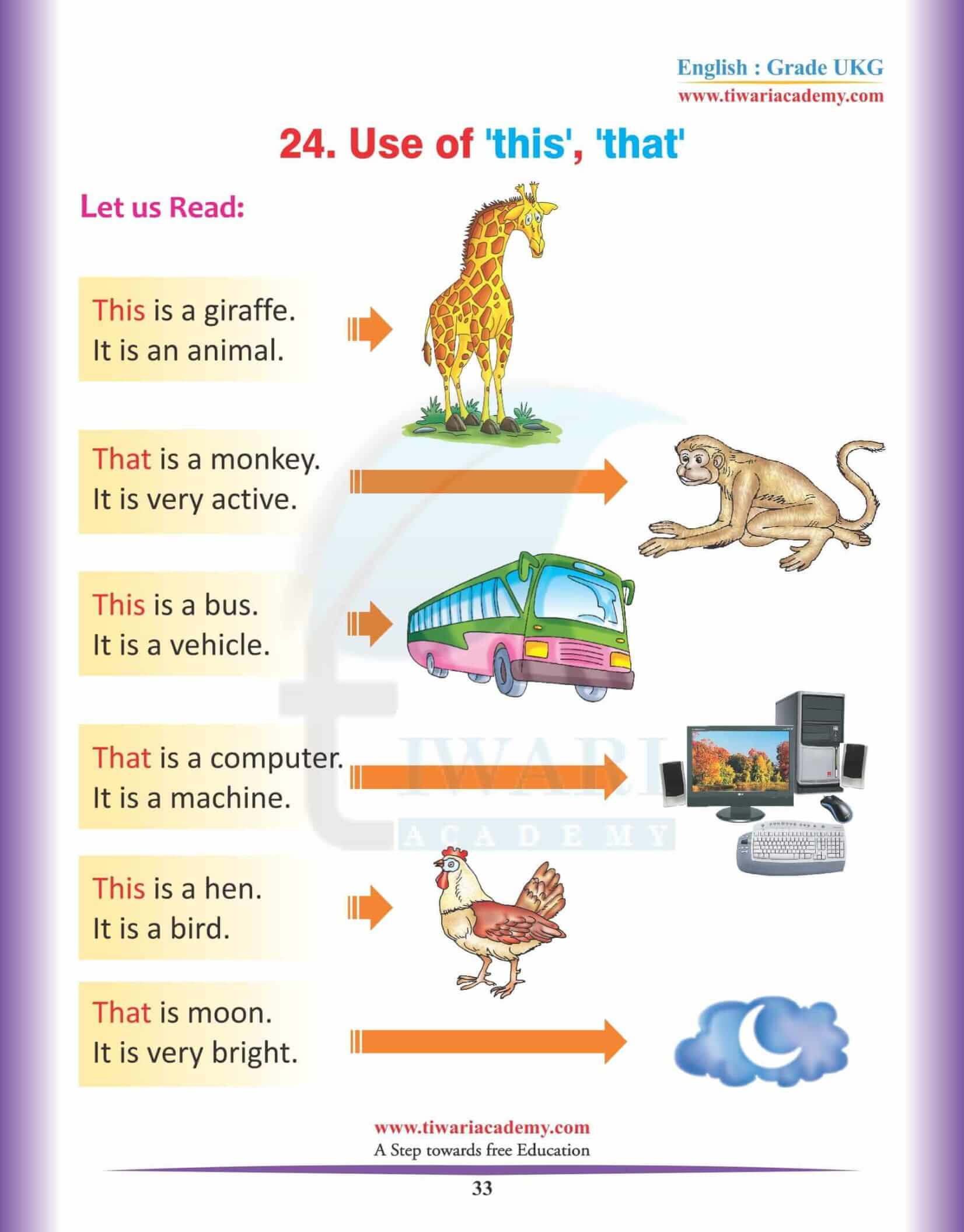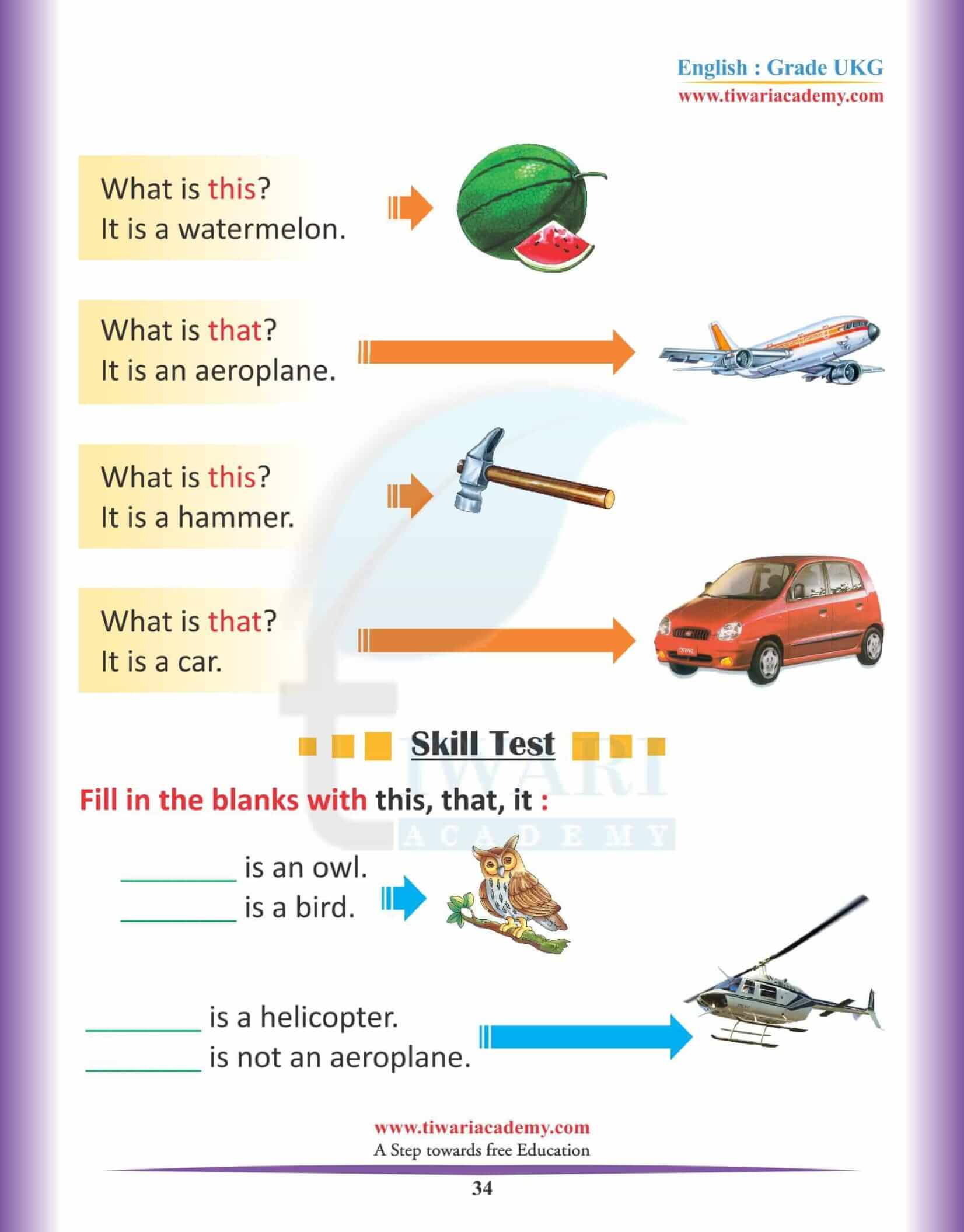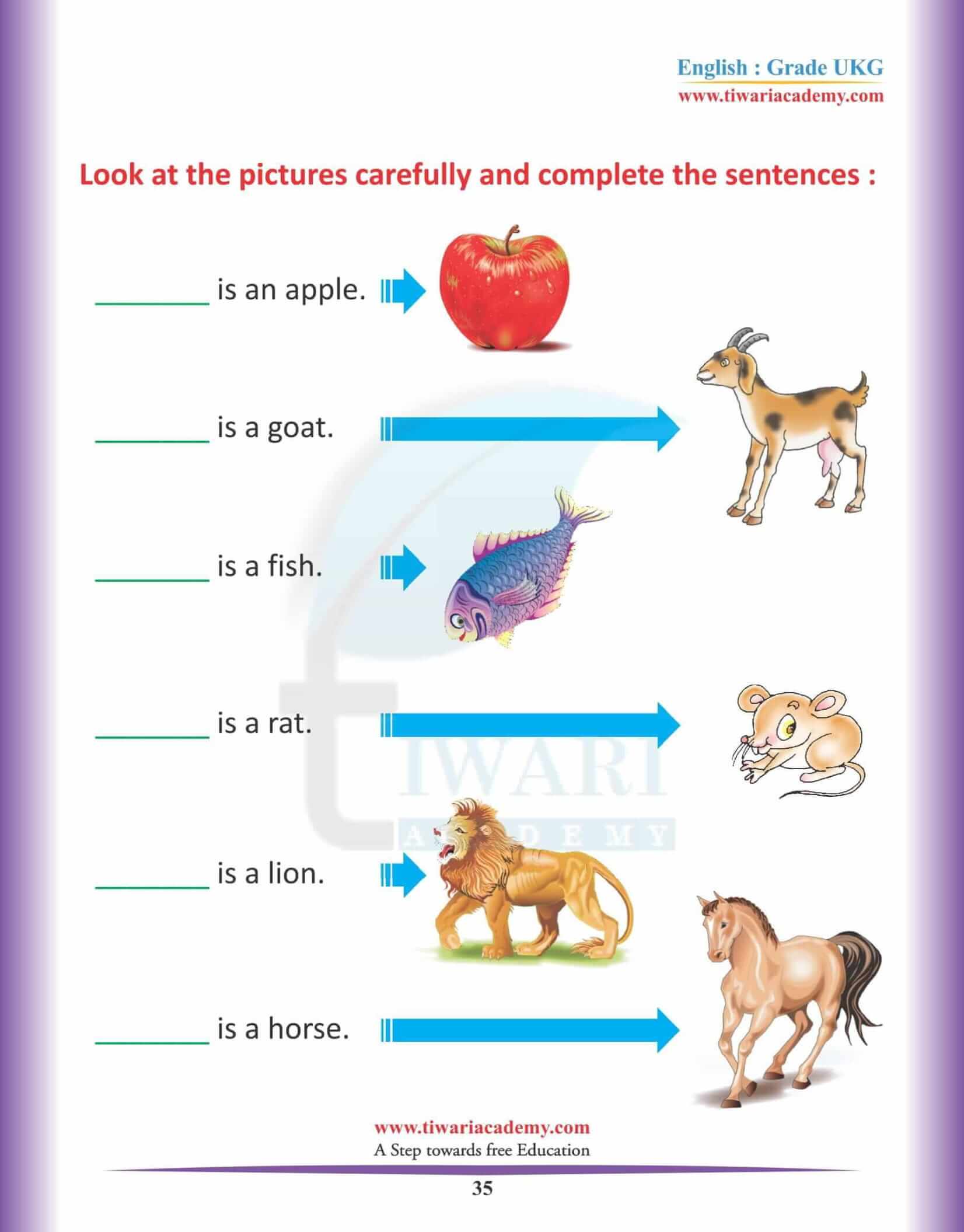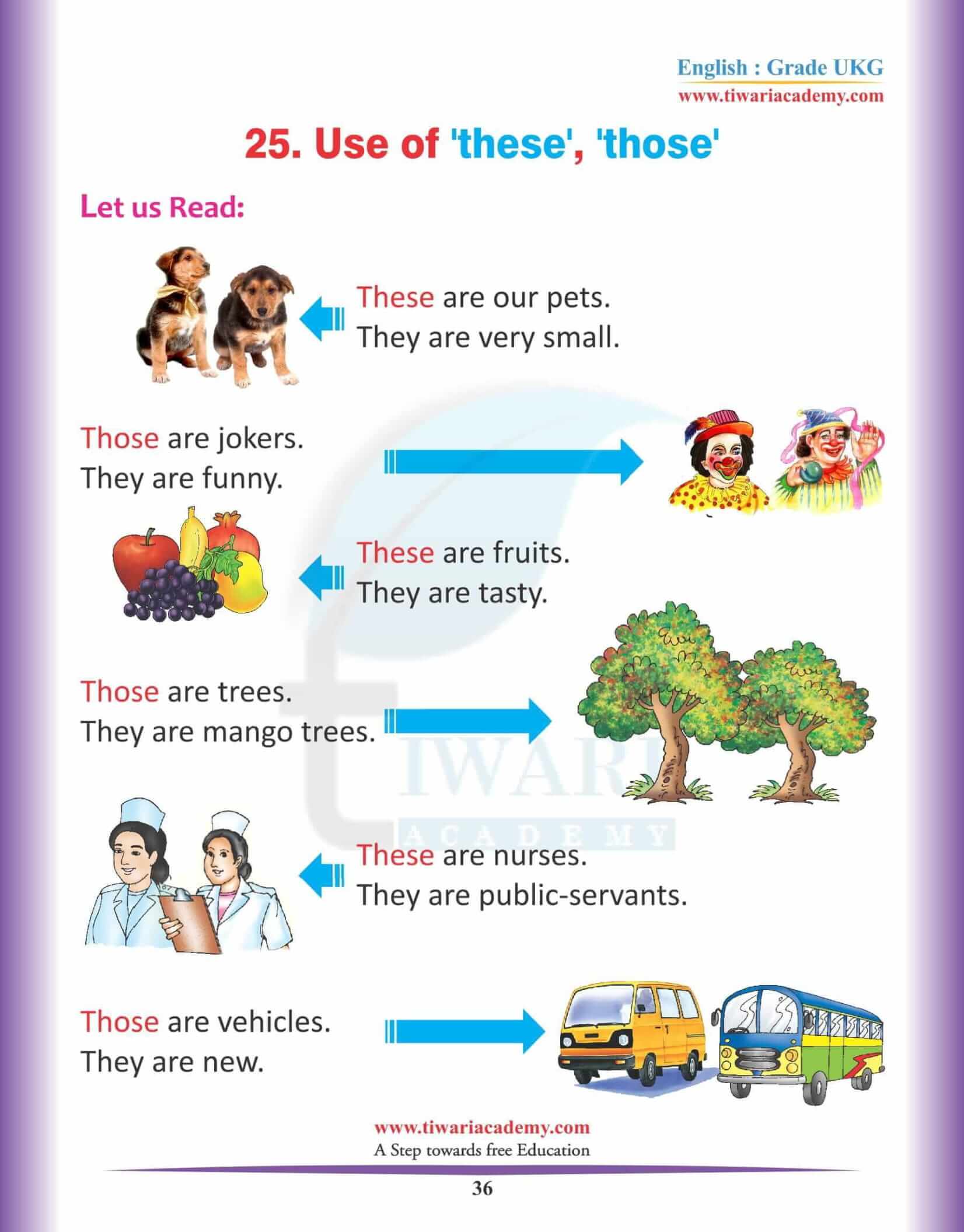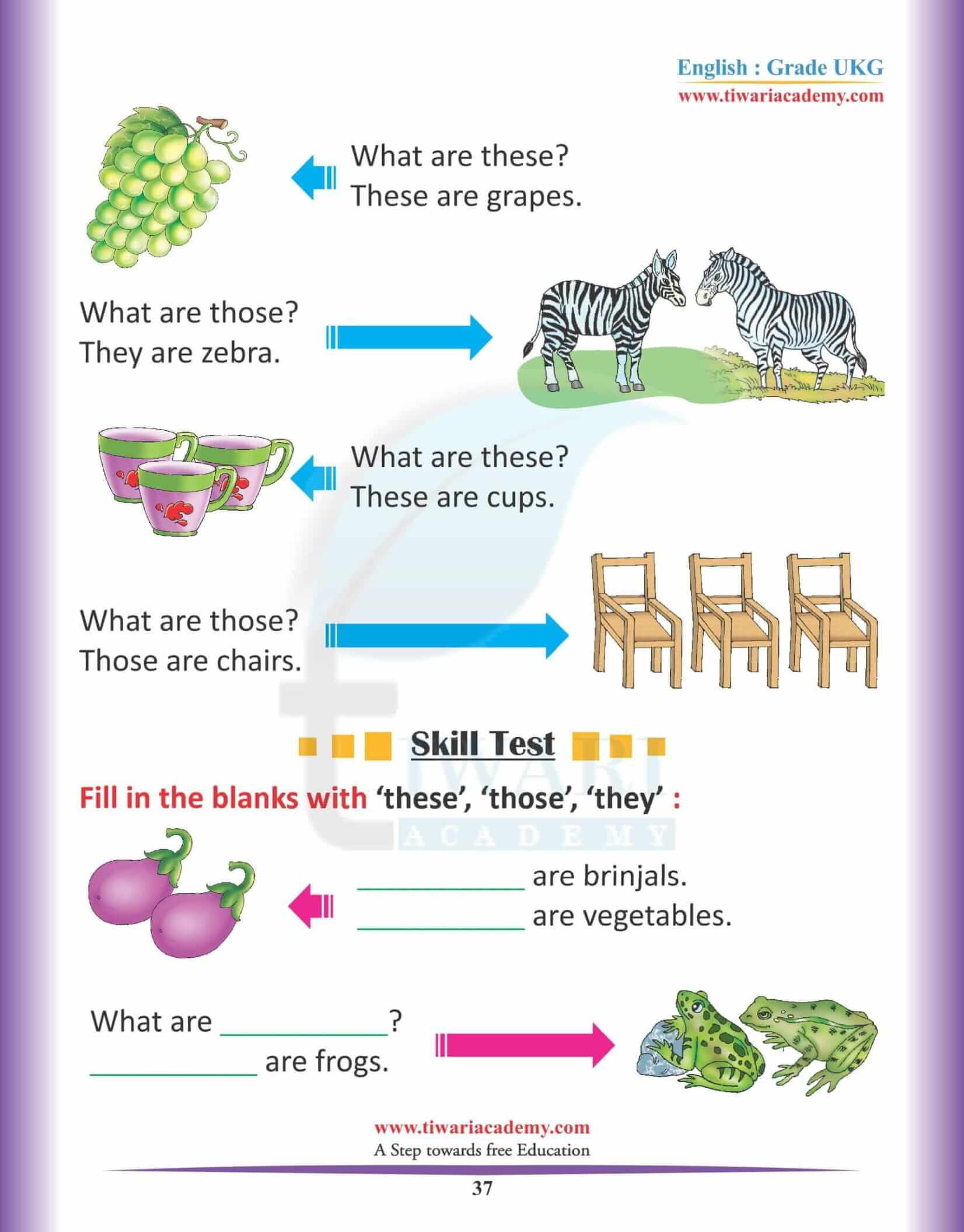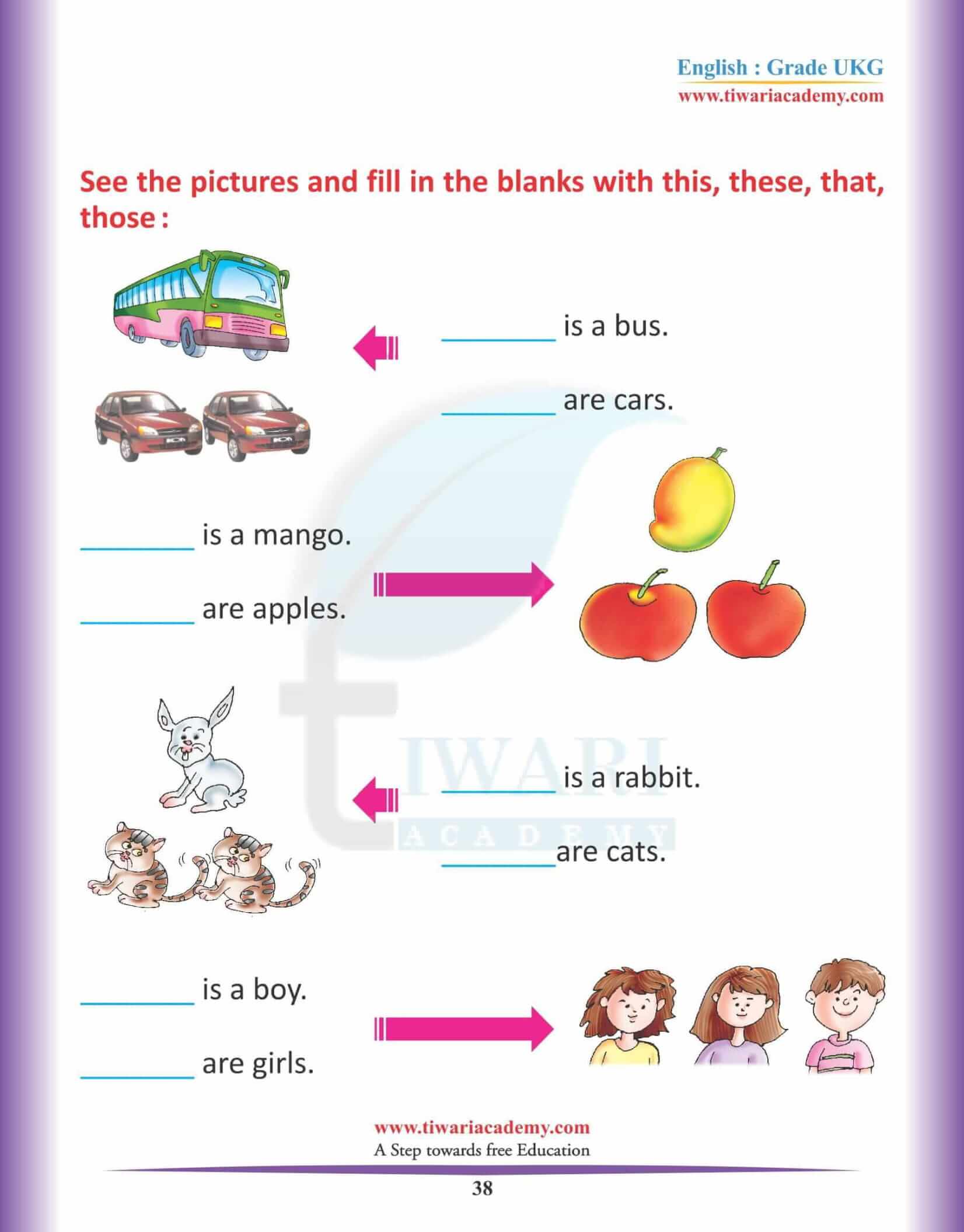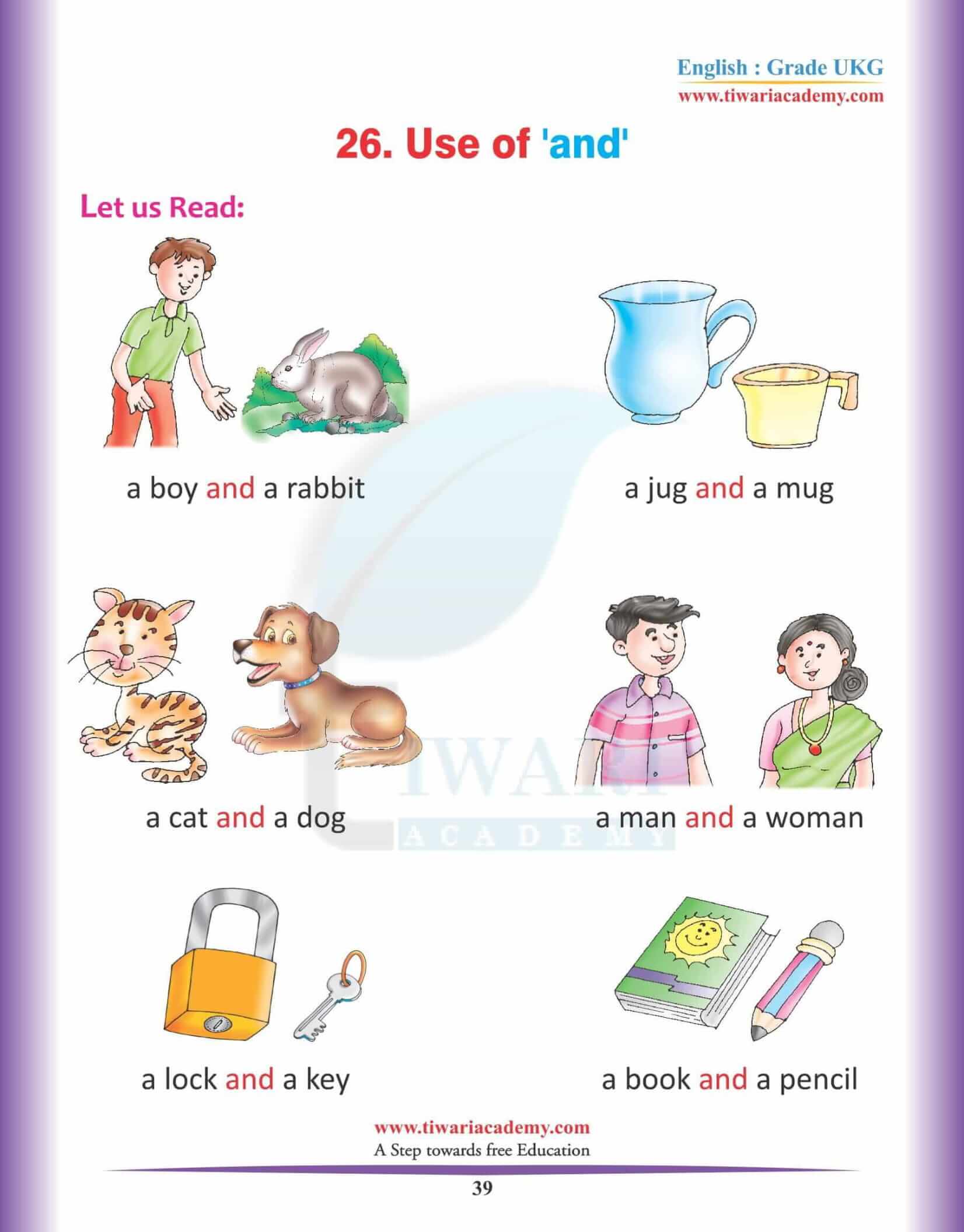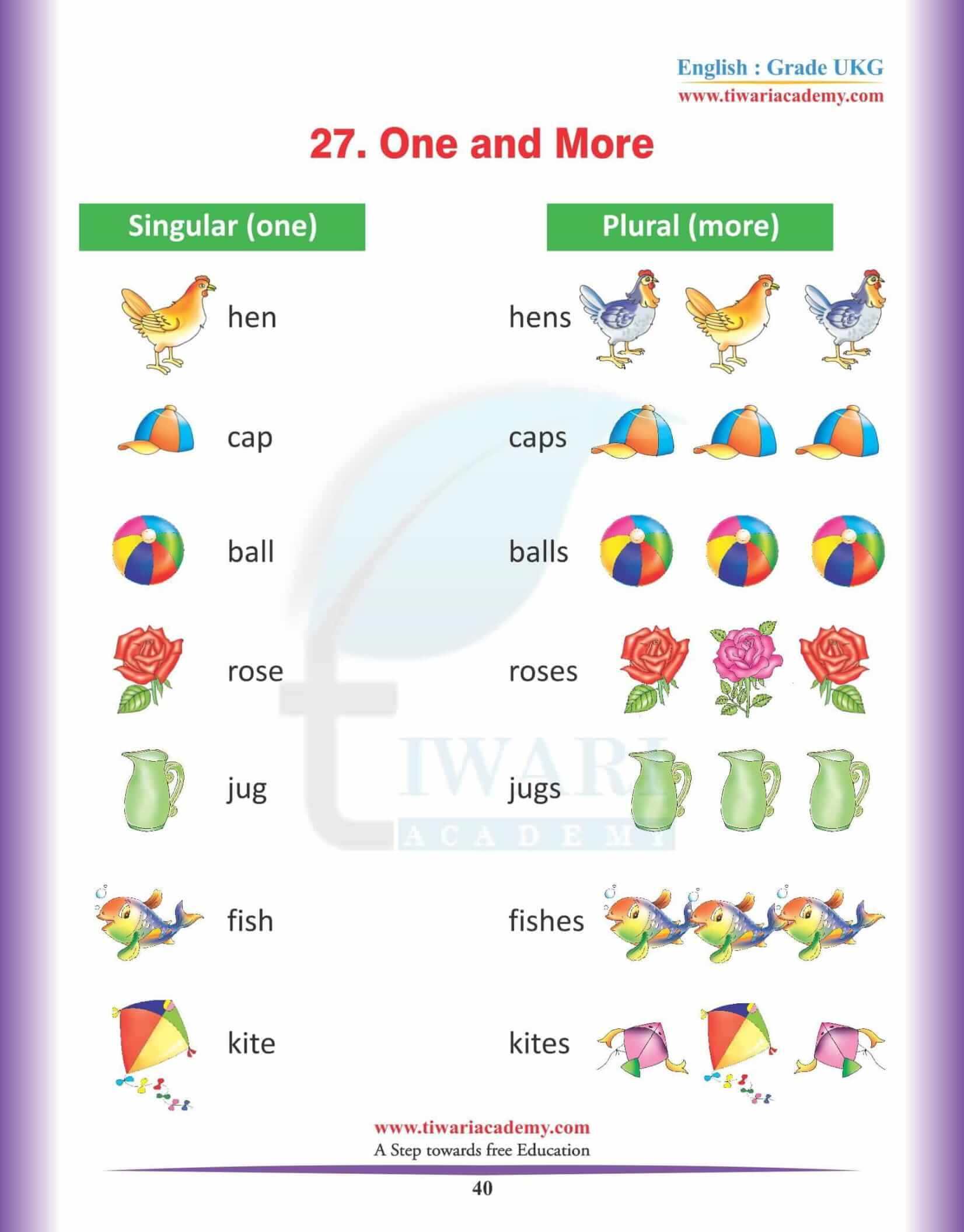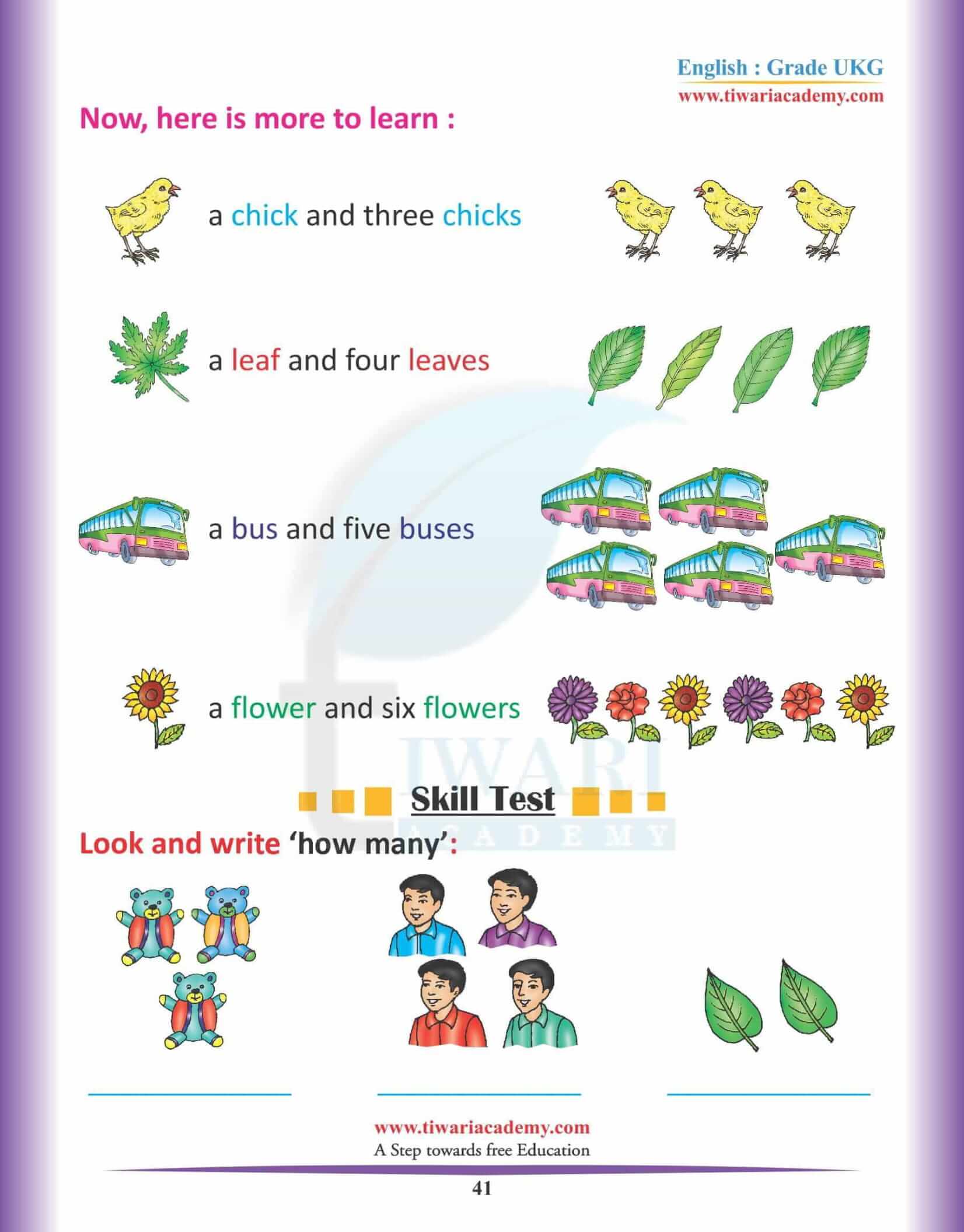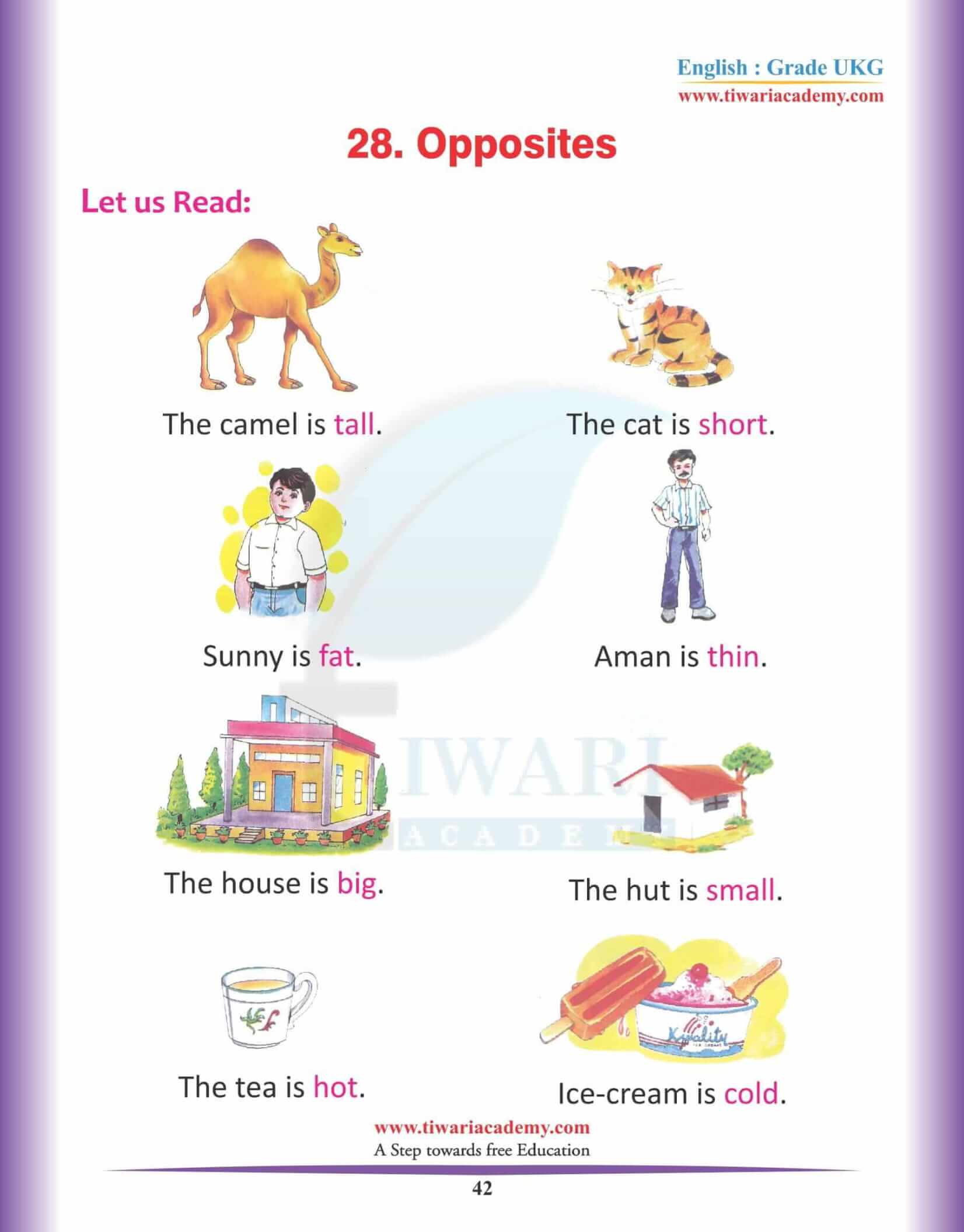 Last Edited: February 24, 2022