| | |
| --- | --- |
| Class: 6 | Science |
| Number of Chapters: | 11 (Eleven) |
| Contents: | Intext and Exercise Solutions |
| Mode of Content: | Images, Text, PDF and Videos |
| Academic Session: | CBSE 2023-24 |
| Medium: | English and Hindi Medium |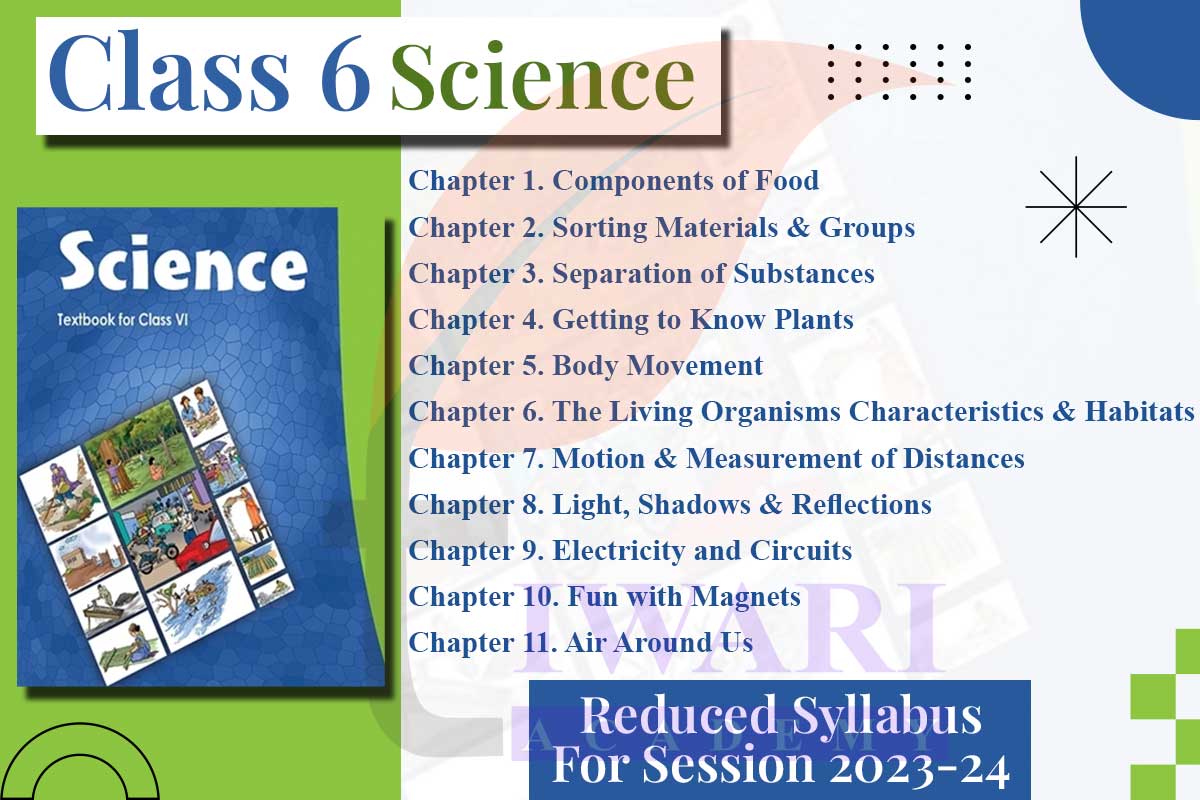 Science encourages critical thinking and problem-solving skills. It teaches students to formulate questions, gather evidence, analyze data, and draw conclusions – skills that are valuable in many aspects of life.
NCERT Solutions for Class 6 Science
To help the students of grade 6, we have updated all the contents related to Class 6 Science Solutions. Now the NCERT Solutions for Class 6 Science are updated for new academic session 2023-24. Download Class NCERT Solutions App for all subjects.
The PDF format of 6th Science solutions are also available to use it offline. Question answers of NCERT Class 6 Science book PDF are in English Medium as well as Hindi Medium to use free online or offline. All the answers are prepared from NCERT Science Book Class 6 based on latest NCERT Books 2023-24. All the students following CBSE Class 6 Science Syllabus can use these answers as a reference only.
---
---
Try to make answers by own to increase your thinking skills. The Class 6 Science Solution is prepared by expert teachers considering a 6th standard student in mind. We know that the Science Syllabus design for grade 6 student is just a basic science class 6 and the basic science for 6 includes fundamental and daily life categories.
6 Science Solutions in Hindi and English Medium
Get the Question Answers and NCERT Solutions for Class VI in English Medium as well as Hindi Medium. The Textbook Solutions for class 6 are updated for new academic session 2023-24. If you have any doubt, please visit to Discussion forum to ask your doubts. Download Offline Apps based on latest NCERT Books following the new CBSE Curriculum 2023-24.
---
---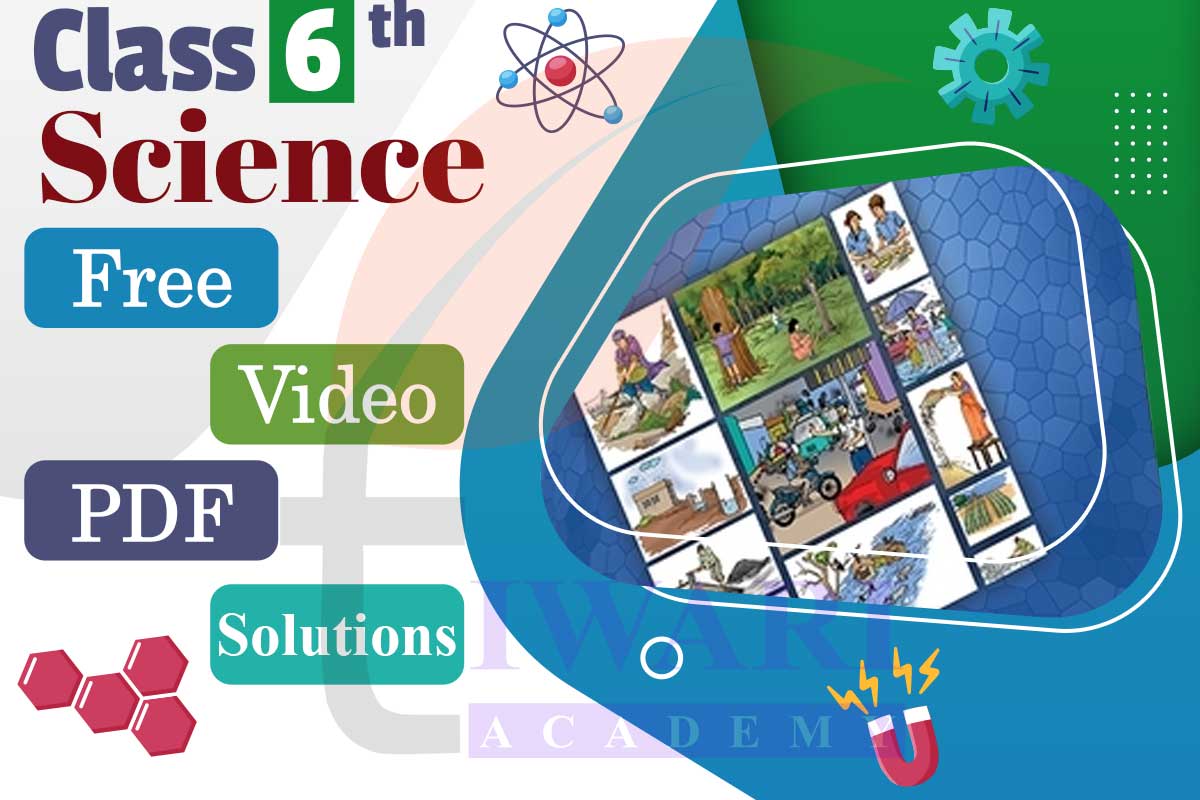 Class 6 Science Extra Important Questions with Answers
How to Make Class 6 Science Easier for Exams
Class 6 Science is easy to understand and learn for exams. According to revised syllabus for academic session 2023-24, there are only 11 chapters in all for first term and second term. The solutions on Tiwari Academy are often designed to be easy to understand, making complex scientific concepts more accessible to students. This can be particularly helpful for students who may find certain topics challenging. It is easy to prepare for 6th Science final exams following the tips and tricks given here. In addition to solutions, Tiwari Academy also offer additional resources such as video lectures, practice questions, and worksheets. These resources can further enhance a student's understanding of the subject. We are describing the steps to score very good marks in Class 6 Science exams following the Science Solutions during preparation.
Step 1: Take help from online platform but study offline.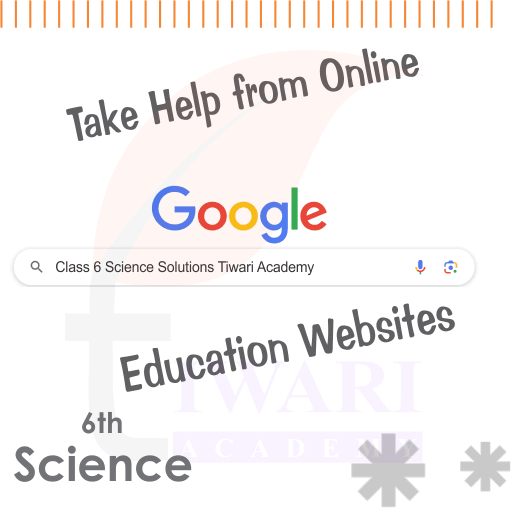 Not only class 6 Science Solutions, many of the other resources on Tiwari Academy are available for free, making it a cost-effective option for students and parents who are looking for extra help with Class 6 Science. We allow students to learn at their own pace. They can revisit the solutions and resources as many times as needed to grasp the concepts fully. Tiwari Academy provides sample papers and previous years' question papers, which can be valuable for exam preparation. These resources can help students become familiar with the exam pattern and question types.
Step 2: Start reading the chapter you like most in Science.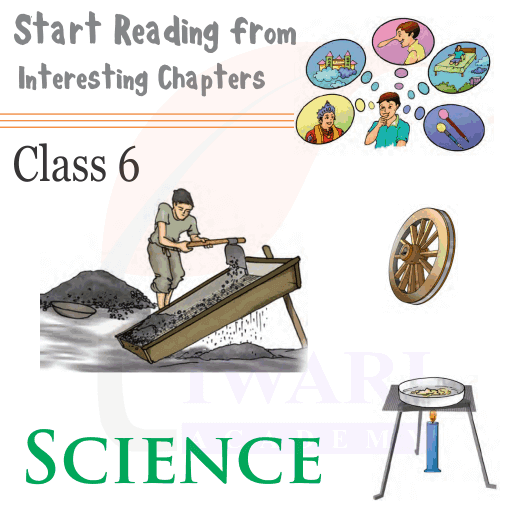 You know better what interests you more Physics, Chemistry, and biology. Our website is often designed to be mobile-friendly, allowing students to access the solutions and resources from their smartphones or tablets, making learning more convenient. The chapters in the science of class 6th are a combination of Physics, Chemistry, and Biology. Start reading it before discussing it in class. It is important to note that while Tiwari Academy can be a helpful resource, it should not be used as a sole source of study. It's recommended that students also refer to their official NCERT textbooks, consult their teachers, and engage in active learning to gain a comprehensive understanding of the subject.
Step 3: Understanding the core concept to learn the answers.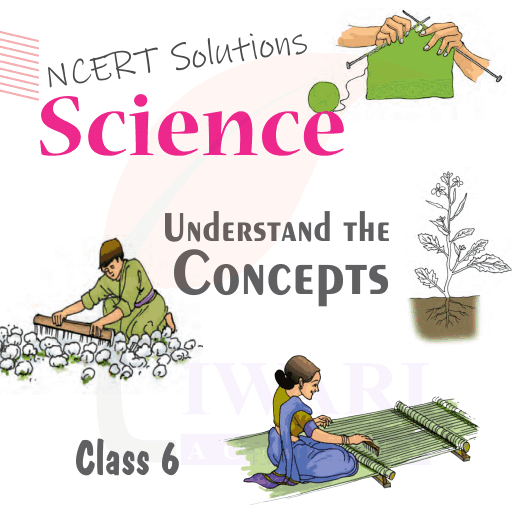 The next step is to read the chapters yourself and understand the concept of the chapter by writing it down in your own language. Find out more fun ways to memorize the chapters like Flashcards. Write down the name of the part, tissue, Particle, and behind it. The explanation tries the absolute to answer it before looking at the answer. This will help you to raise interest in the subject that you find least interesting. Summarizing the chapter in bullet points will make the chapter short and you'll be able to discuss easily it during the class session.
Step 4: Make a Right Setup and Focus on Science reading only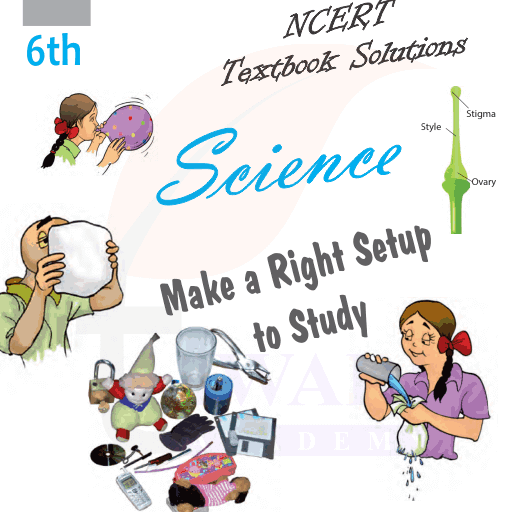 Try to set up your study table with all the pens, notepads, and laptop away from the distractions so that nothing can disturb your focus. While reading Science and paying attention, you often find yourself leaving the chair. Proper setup will change the situation. Then practice using the formulas by writing examples, implementing them to solve questions will help you memorize it and firm the grip on fundamentals. Such practice questions and MCQ are available on the website Tiwari Academy. It is often suggested to explain the solutions in the simplest terms, avoiding using big technical words.
Step 5: Follow NCERT Textbook for Practicing questions.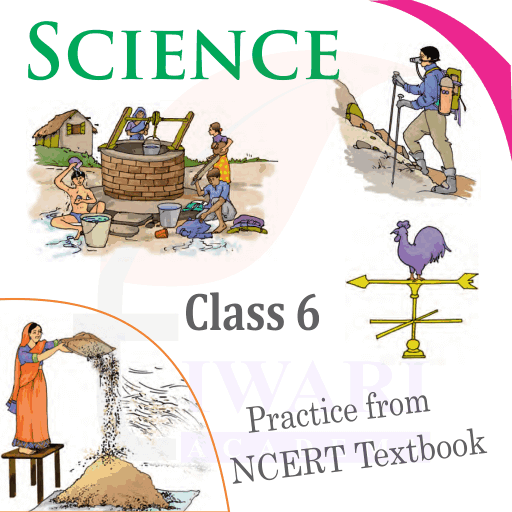 Do not panic if you are trying to memorize all the answers but forgetting the moment you are trying to answer. Because your goal is to understand the concept deeply to score 100% in Science. Do not worry if the practice takes time. Do not count time while studying if the first important step. Writing is the skill that you have to master while writing paragraph answers. If you remember all the answers and you don't know how to complete them, the writing practice will help you a lot. So, Practice answering questions and get a 100% score in Exams.
| Natural Materials | Man-made Materials |
| --- | --- |
| Natural materials occur in nature. Examples: Coal, minerals, water, petrolium, natural gas, jute, wood, cotton. | Those materials which are made by human beings are known as man-made materials. Examples: Plastic, paper, cardboard, glass, stainless steel, fertilizer, ply-wood, etc. |
Class 6 Science Multiple Choice Questions (MCQ ) 2023-24
Difference between Physical Changes and Chemical Changes
Physical Changes
1. It is a temporary change. 2. No new substance is formed. 3. It can be reversed. 4. Examples: freezing of water, tearing of paper.
Chemical Changes
1. It is a permanent change. 2. New substance is formed. 3. It cannot be reversed. 4. Examples:- rusting of iron, cooking of food.
Vitamins-Minerals Deficiency Diseases and Symptoms
| Vitamins/Minerals | Diseases/Disorder | Symptoms |
| --- | --- | --- |
| Vitamin A | Night blindness | Poor vision/loss of vision at night. |
| Vitamin B | Beriberi | Weakness in muscles, little energy to work. |
| Vitamin C | Scurvy | Bleeding gums, falling of teeth, delayed healing of wounds. |
| Vitamin D | Rickets | Bones become soft and bent. |
| Vitamin D | Osteomalacia (Adult) | Weak bones, especially backbones. |
| Vitamin K | Bleeding disease | Delay in blood clotting leads to excess bleeding. |
| Iodine | Goitre | Glands in the neck appear swollen, mental disability in children. |
| Iron | Aneaemia | Decrease in the haemoglobin content of the blood. |
Class 6 Science Solutions in Hindi & English
Here you can get the NCERT Textbook Solutions for Class 6 Science in Hindi and English Medium. It is given to download in PDF format free for academic session 2023-24. Important Questions, MCQ, Notes and Keywords with Assignment based on latest NCERT Books in Hindi and English are also available. Ask your doubts and reply your friends and other users through discussion forum. Here you can share your knowledge with the other users. In MCQ section, one can get the Science Quiz for Class 6 based on CBSE Class 6 Science book.
Feedback and Suggestions
We have updated our all NCERT Solutions in Hindi as well as English Medium. If still there is any error, please specify us so that we can resolve it. We are working on the basis of your feedback and suggestions. Contents related to NIOS board will be uploaded this year to help NIOS students. Discussion Forum is being maintained so that students can discussion their doubts with our experts as well as friends.
Last Edited: September 30, 2023
Content Reviewed: September 19, 2023