NCERT Solutions for class 7 all subjects in PDF format free to download for the new academic session 2023-24. Solutions are available in Hindi Medium as well as English Medium. Class 7 NCERT Solutions refer to the answers and explanations provided for the exercises and questions found in the textbooks prescribed by the National Council of Educational Research and Training (NCERT) for students in Class 7.
---
Class 6 NCERT Solutions in English Medium
Mathematics
Science
English
Hindi
Sanskrit
Social Science
English Grammar
Hindi Vyakaran
Computer Science
---
Class 7 NCERT Solutions in Hindi Medium
Maths in Hindi
Science in Hindi
Social in Hindi
---
---
NCERT is an autonomous organization under the Government of Bharat that develops and publishes textbooks for various subjects and classes in the Indian school curriculum. All the questions are done by the subject experts properly step by step so that students can understand easily.
---
NCERT Solutions for Class 7 All Subjects
| | |
| --- | --- |
| Class: 7 | NCERT Textbook Solutions |
| Subjects: | Maths, Science, Hindi, Sanskrit, English, Social Science, Computer |
| Contents: | Books, Solutions, Practice Exercises |
| Content Type: | Images, Videos and PDF |
| Academic Session: | Year 2023-24 |
| Medium: | Hindi & English Medium |
How to get help from Class 7 NCERT Solutions in Exam Preparation?
Preparing for Class 7 CBSE exams in all subjects requires a well-structured study plan and dedication. NCERT solutions for class 7 all subjects are often available for free online or at affordable prices in bookstores. NCERT solutions are a valuable tool for exam preparation. By practicing with these solutions, students become familiar with the types of questions that may appear in their exams. This can boost their confidence and performance during assessments. It's important to note that the importance and effectiveness of Tiwari Academy's Class 7 NCERT Solutions may vary depending on individual learning preferences and needs. However, for many students, it serves as a valuable supplement to their classroom learning and can contribute to a deeper understanding of the subjects and better academic performance. This accessibility makes them a widely used and cost-effective resource for students from various backgrounds. Here are some steps to help you prepare effectively for all subjects.
Step 1: Understand the Exam Pattern and Organise Your Study Plan or Schedule.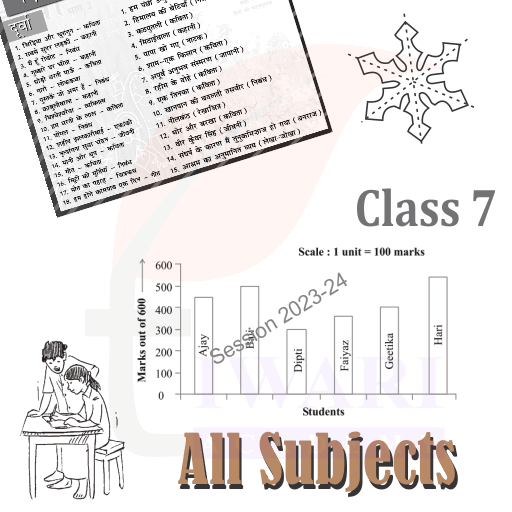 Familiarize yourself with the exam pattern, including the type of questions (objective, short answer, long answer), marking scheme, and time duration for each subject. Create a quiet and organized study space free from distractions. Ensure you have all the necessary study materials, including textbooks, notebooks, stationery, and any reference books or resources. Create a detailed study timetable that allocates sufficient time for each subject. Ensure a balanced distribution of subjects across the week. Include breaks to avoid burnout. One can refer to NCERT solutions to explain difficult concepts and provide additional practice problems to students. The solutions include a wide range of practice problems and exercises. Regular practice with these materials helps students reinforce their knowledge, improve problem-solving skills, and become more proficient in the subject matter.
Step 2: Use Class 7 NCERT Textbooks, Take Notes and Practice Regularly.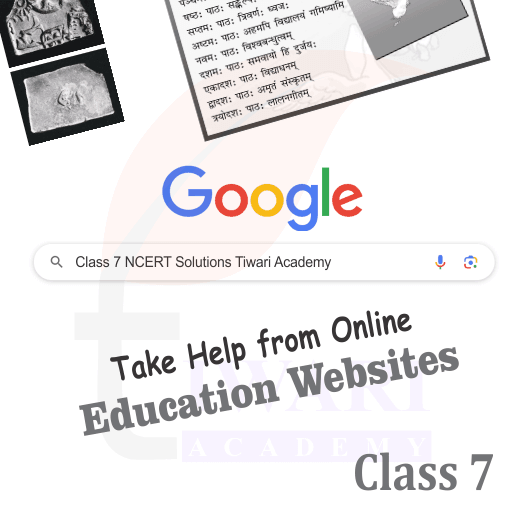 NCERT textbooks are the primary source of information for CBSE exams. Ensure you have the latest editions of NCERT books for all subjects. While studying, take concise and organized notes. Summarize key points and concepts. Use highlighters or different colours to emphasize important information. Solve exercises and practice questions from NCERT textbooks for each subject. Use supplementary study materials and practice papers for additional practice. Students can use NCERT solutions as a learning aid in the classroom. NCERT solutions provide detailed and step-by-step explanations for the questions and exercises found in the textbooks. This helps students gain a clear and comprehensive understanding of the topics and concepts covered in their curriculum.
Step 3: Clarify Doubts, Use Online Resources and Practice Time Management.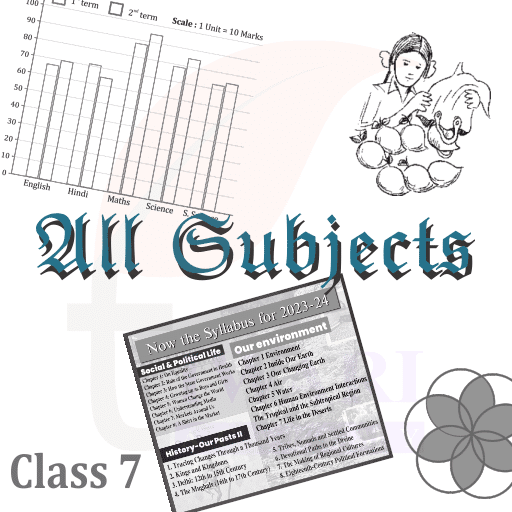 Don't hesitate to ask your teachers or peers for clarification if you have any doubts or questions. Seek help promptly to avoid misunderstandings. Form a study group with classmates to discuss and review difficult topics. Teaching others can reinforce your own understanding. Explore online educational resources, including websites like Tiwari Academy, video lectures, and interactive quizzes, to enhance your understanding of subjects. During practice tests and sample papers, practice time management to ensure you can complete the paper within the allotted time. NCERT solutions can be used for self-study. Students can independently work through the exercises and refer to the solutions for guidance, making self-study more effective.
Step 4: Regular Revision of Mock Tests and Sample Papers.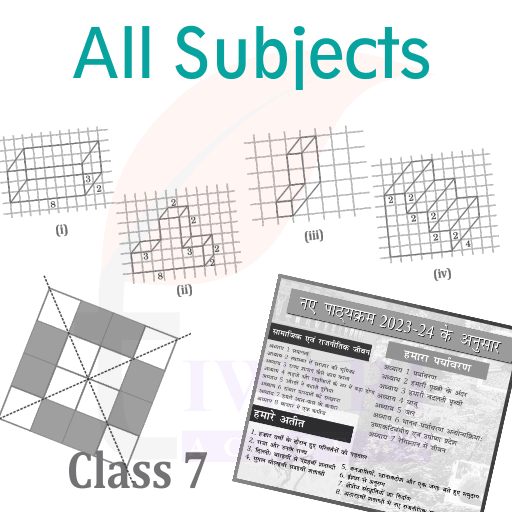 Set aside time for regular revision of all subjects. Revision is crucial for retaining information. Maintain a healthy lifestyle with a balanced diet, regular exercise, and adequate sleep. Manage stress through relaxation techniques, meditation, or hobbies. Take mock tests and solve sample question papers to simulate exam conditions. Analyze your performance and work on improving your weak areas. Pay attention to subjects where you may need more practice or have difficulty. Allocate more time for these subjects in your study schedule. Since NCERT textbooks are widely adopted across Bharat, using NCERT solutions ensures consistency in the curriculum. Students can be confident that they are covering the topics prescribed by the national or state education board.
Step 5: Stay Informed, Stay Confident, and Maintain a positive attitude and believe in your abilities.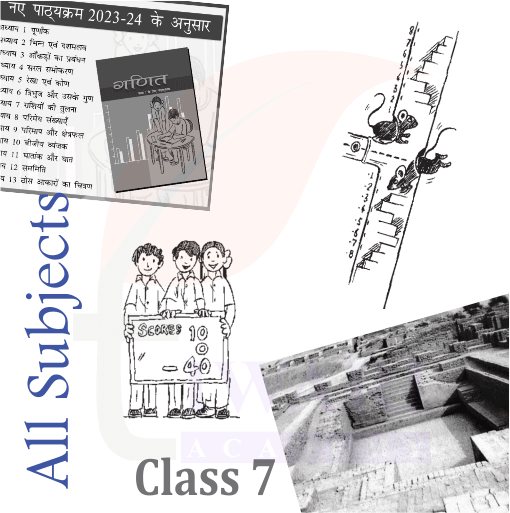 Keep track of important dates, such as exam dates, practical exams, and submission deadlines for projects. Visualize success and stay motivated throughout your preparation. Keep your parents or guardians informed about your progress, and seek their guidance and support. In the days leading up to the exam, focus on concise notes, key formulas, and important concepts for quick revision. Remember that consistency is key in your preparation. Start early, stick to your study plan, and stay dedicated to your goals. With proper planning and diligent effort, you can perform well in your Class 7 CBSE exams in all subjects.
Is there any need of extra books other than NCERT for Class 7?
NCERT Book for Class 7 Mathematics is designed and written by team of many experience teachers and subject experts whereas private books are written by only a single writer or maybe two or three. That is why, the quality of the content flow in NCERT books are far better than any other publishers books. Students must do the NCERT first later on go for private books.
Which book is good enough for Class 7 study?
Textbook for Class 7 Science issued by CBSE is good to study. It is simplified according to the standard 7th students. Presentation of topics are colourful and interactive questions are given after each topic. NCERT Exemplar Problem is also good for practicing the chapter. If you still need practice more, buy the book written by other good writers like Lakhmir Singh & Manjeet Kaur, etc.
Which book is best for studying in Class 7 subjects?
Textbook in English for Class 7 'Honeycomb' and Supplementary Reader in English for Class 7 'An Alien Hand' issued by CBSE are perfectly design for 7th standard. Honeycomb contains stories and poems based on moral and An Alien Hand is full of stories which is based on a lesson in life. It is just a suggestion that every students should to study English new papers every day to improve English as well as General Awareness. Reading story books written by good writers also improve the reading writing skills.
Which book is the best for Class 7 Hindi?
There are three books issued by CBSE for Class 7 Hindi. कक्षा 7 के लिए हिंदी की पाठ्यपुस्तक वसंत – भाग – 2 और दूर्वा भाग – 2 तथा चक्रवर्ती राजगोपालाचार्य की महाभारत कथा का संक्षिप्त रूप – बाल महाभारत कथा. These three books provide the complete combination of subject Hindi for class 7.
Last Edited: September 29, 2023