Class 7 English Grammar Chapter 28 Essay Writing. Writing essays is an art. When we write an essay on a certain topic, we express our ideas and opinions on it. Essays can be of many different types. According to the subject matter, they can all be roughly brought within the following types: Descriptive, Narrative, Reflective, Expository and Imaginative.
Standard 7 English Grammar Chapter 28 Essay Writing Practice
| | |
| --- | --- |
| Class: 7 | English Grammar |
| Chapter: 28 | Essay Writing |
| Study Material: | Revision Book and Textbook |
| Academic Session: | 2023-24 |
Essay on An Ideal Teacher
Good teachers are very rare. They have a permanent impression upon the mind of their young students. An ideal teacher is not heaven born. He is earthy, but he possesses heavenly qualities of head and heart. I read in M.R.V. Sr. Sec. School, Delhi. There are 50 teachers in our school. All the teachers are honest and hardworking.
I respect all the teachers. But I like Shri R. Tiwari the most. He is my favourite teacher. He is an ideal teacher. He is a young man of 34 years. He is an M.Sc., B.Ed. He belongs to a noble family. He is very sweet and learned. He teaches us Mathematics. He is our class-incharge.
His way of teaching is very simple. He explains everything very clearly. He is the master of his subject. He develops a taste for reading and writing. He does not beat the weak students. Every student does his homework happily. All the students respect him very much. He has many good habits. He is an early bird. He goes out for a walk daily. He takes exercise regularly. He prays to God daily. He puts on neat and clean clothes. 'Simple living and high thinking' is the motto of his life. He is never late for school. He is tall, strong, healthy and handsome. He is active and smart. He is a good speaker and sportsman. After the school time he plays with us. He is a social worker. He always helps the poor and the needy. He is very polite. He is a man of character. All the students and teachers praise him. He is a gem among men. May he live long!
The festival I like Most
Diwali is the most important festival of the Hindus. It means a "row of lamps". It is a festival of lights. It is one of our most popular festivals. It generally comes off in the last week of October or in the first week of November. The Hindus celebrate this festival in the memory of Shri Ram Chandra's return to Ayodhya after killing Ravana, the king of Lanka. Great preparations are made before the festival. Houses are cleaned, white-washed and decorated beautifully. Beautiful pictures, photos and calendars are hung in the rooms.
Old things are replaced with new ones. The bazaars are over-crowded. The shops are well decorated. There is great rush at the sweets' and toys' shops. People buy sweets and toys. They send sweets and presents to their friends and relatives. At night the scene is very beautiful. The bazaars, shops and houses are lit with tiny bulbs. Earthen lamps (Diyas) and candles are in rows on the roofs of houses. Children enjoy fire works and crocker. Children look very happy on this day. The Goddess Laxmi is worshiped at night. But some people gamble on the day to try their luck. It is very bad. It must be stopped.
Diwali is a festival of great rejoicings. So it should be celebrated joyfully.
Computer A Wonderful Invention
Computer is one of the wonderful inventions of Sir Charles Babbage who is known as the father of computer. In England Charles Babbage developed a machine to perform complex calculations in1833. The first electronic computer came into existence in 1943. Computer has changed the life style of man. It plays a vital role in every field. In business, computers are used for preparing pay rolls, billing, invoicing, sorting, stock and inventory control etc. Special software packages have been developed which are particularly suitable for commercial and business applications.
In education, computers are used for maintaining records of attendance and fees, for preparing merit lists, date sheets and time tables etc. In banks computers are used for keeping record of each customer and various information such as current balances, deposits, overdrafts, interest charges etc. In hospitals computers are used for maintaining records of drugs, storing, condition of patients, details of tests, clinical reports and for preparing hospital budgets. Computers are used for regulating air, railway, water and surface transportation. Computer is used in the field of education and entertainment. We can see movies on it. We can also use it as a music player. In the coming years man will become totally dependents on the computer. Hence computer is very important for all of us.
If I Win a Lottery Prize
I want to earn money through hard work when I grow up. However, I know how I would use the money if I win a lottery prize, say, of 5 lakh rupees. First, I would give my friends and relatives a tea party. The menu would consist of the choicest sweets. Second, I would buy the best of clothes for my parents, brothers, sisters and myself. Third, I would buy a scooter, for it takes me a lot of time to travel on a cycle. Fourth, I would set up a library of my own. This would consist of the most interesting books for children. The boys and girls of my locality would be free to borrow these books and read them. All this would cost me about thirty thousand rupees.
I would deposit one lakh in a post office under some useful saving scheme. This would yield me the necessary funds for my higher education. Sixth, I would give the remaining amount to my parents so that they may build a house. At present, they do no have enough money to build one. We have been living in rented houses all our lives. Some landlords have been very good while others have been painfully bad. So we feel that there is nothing like having one's own house. Well all these plans depend upon my winning a lottery prize!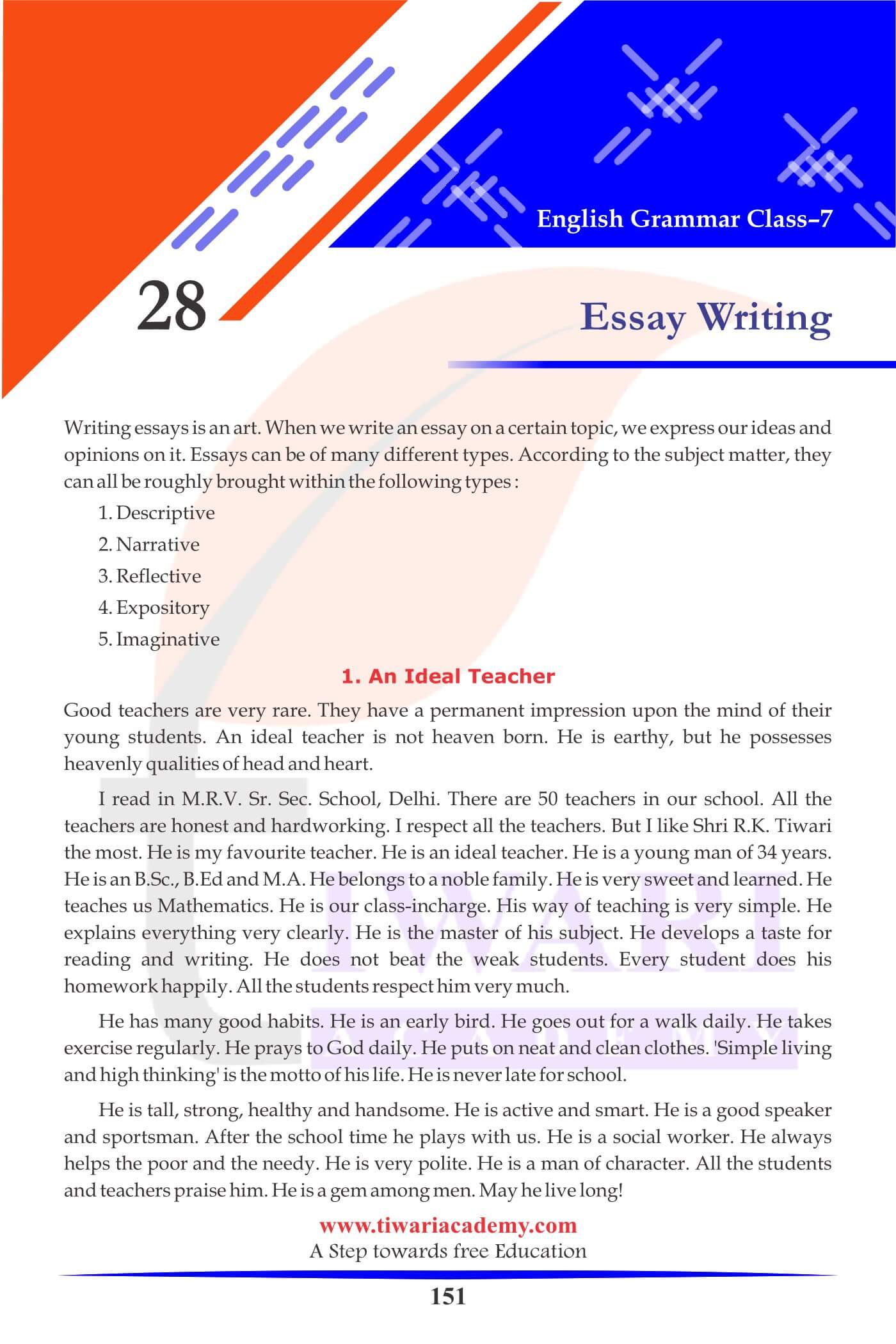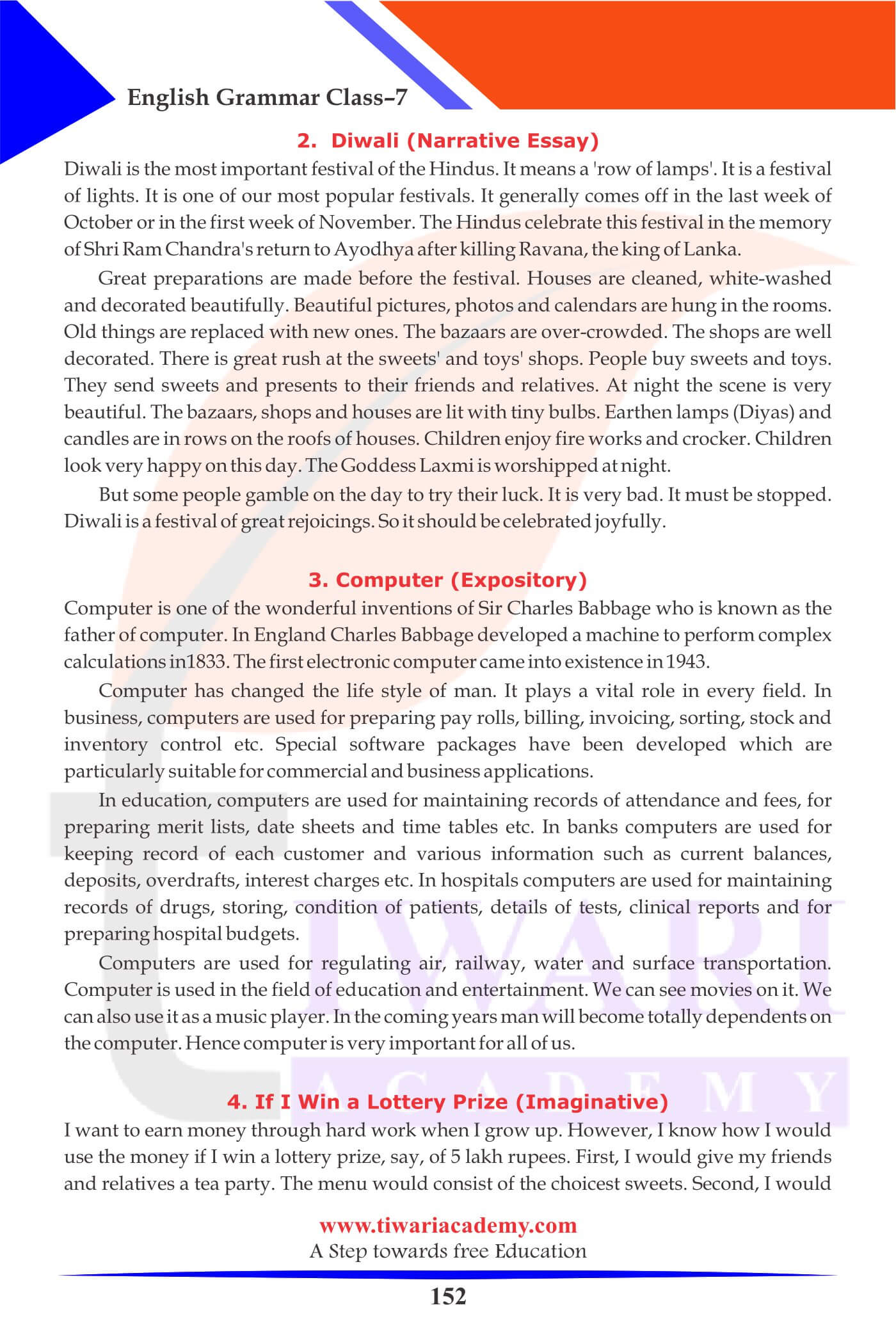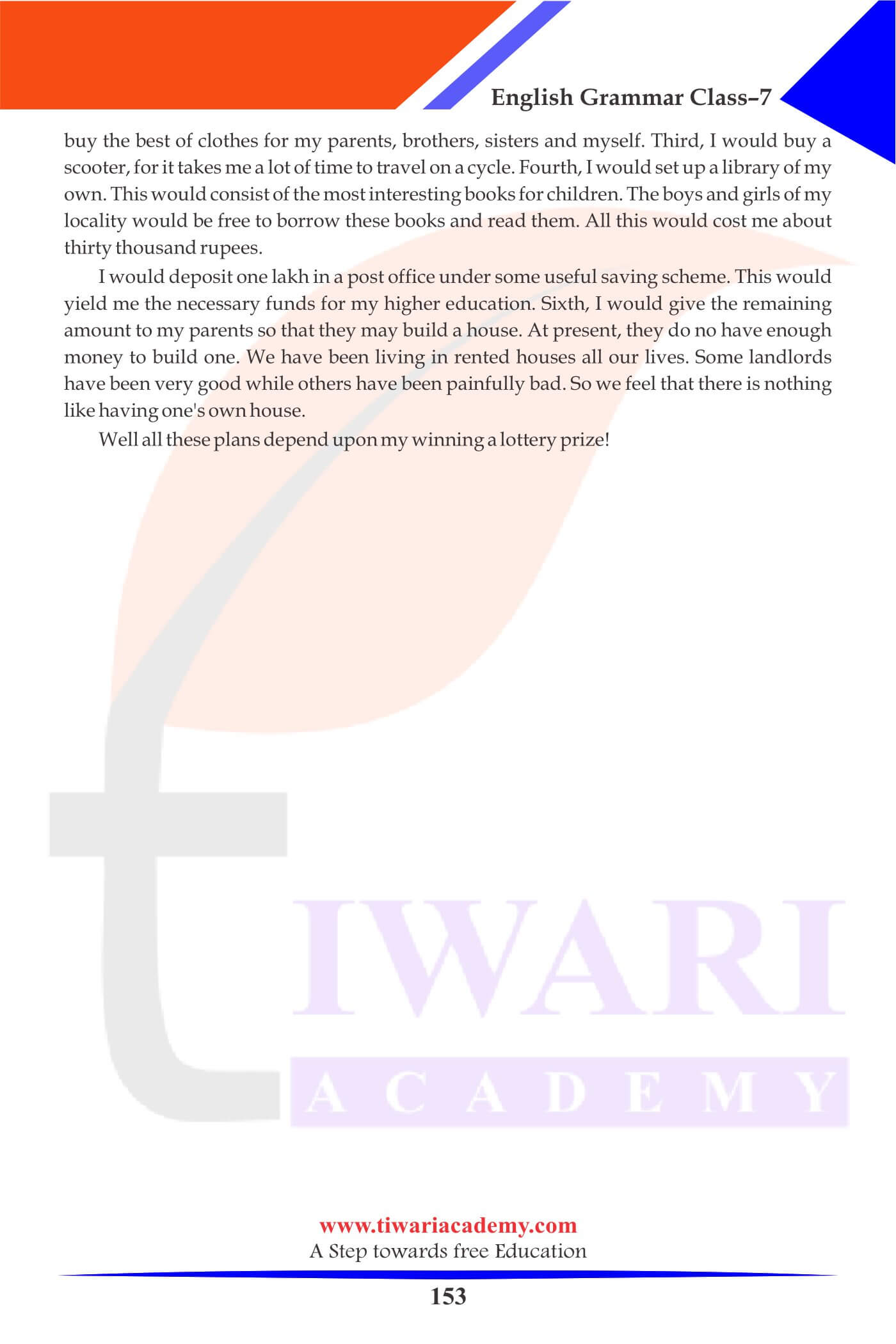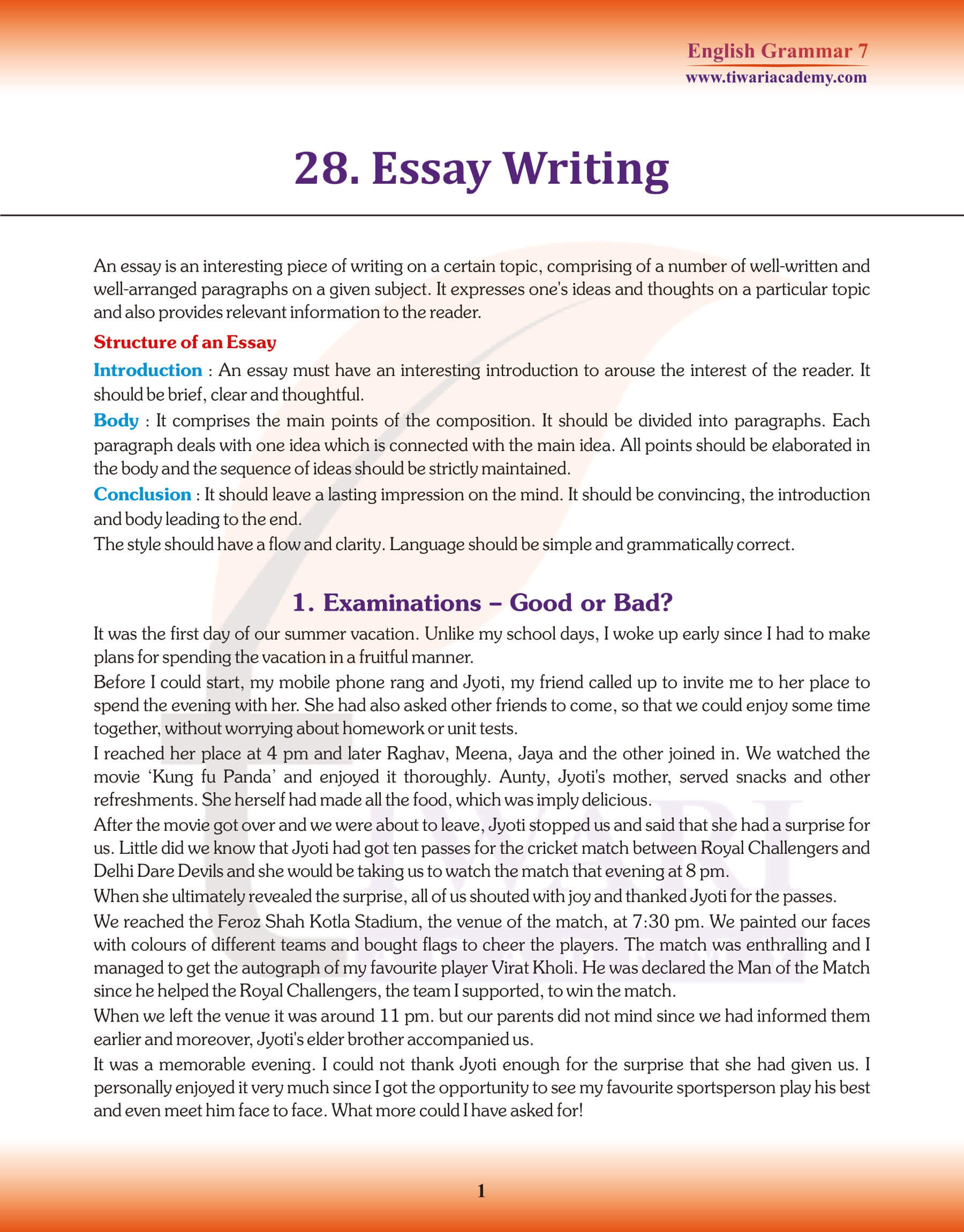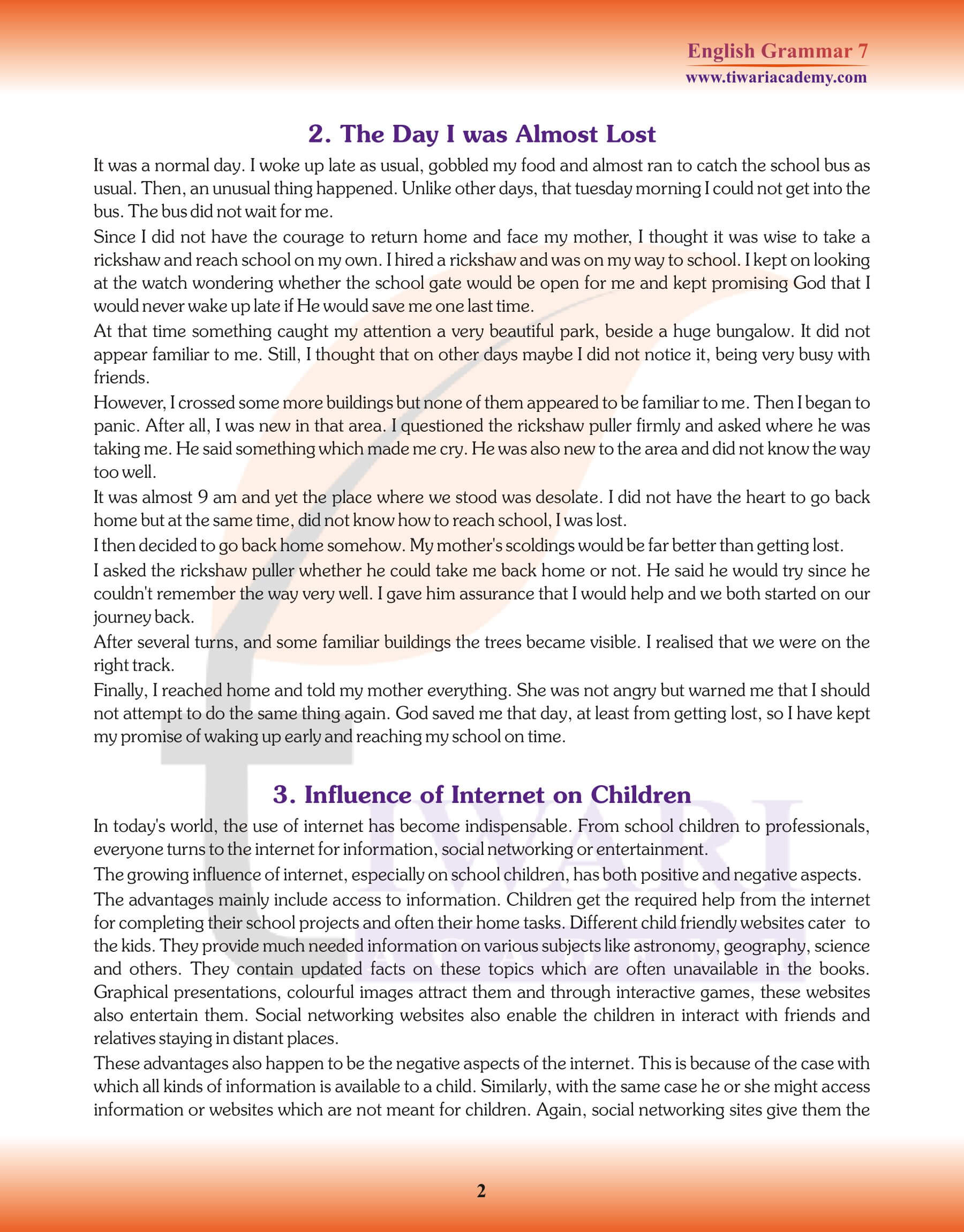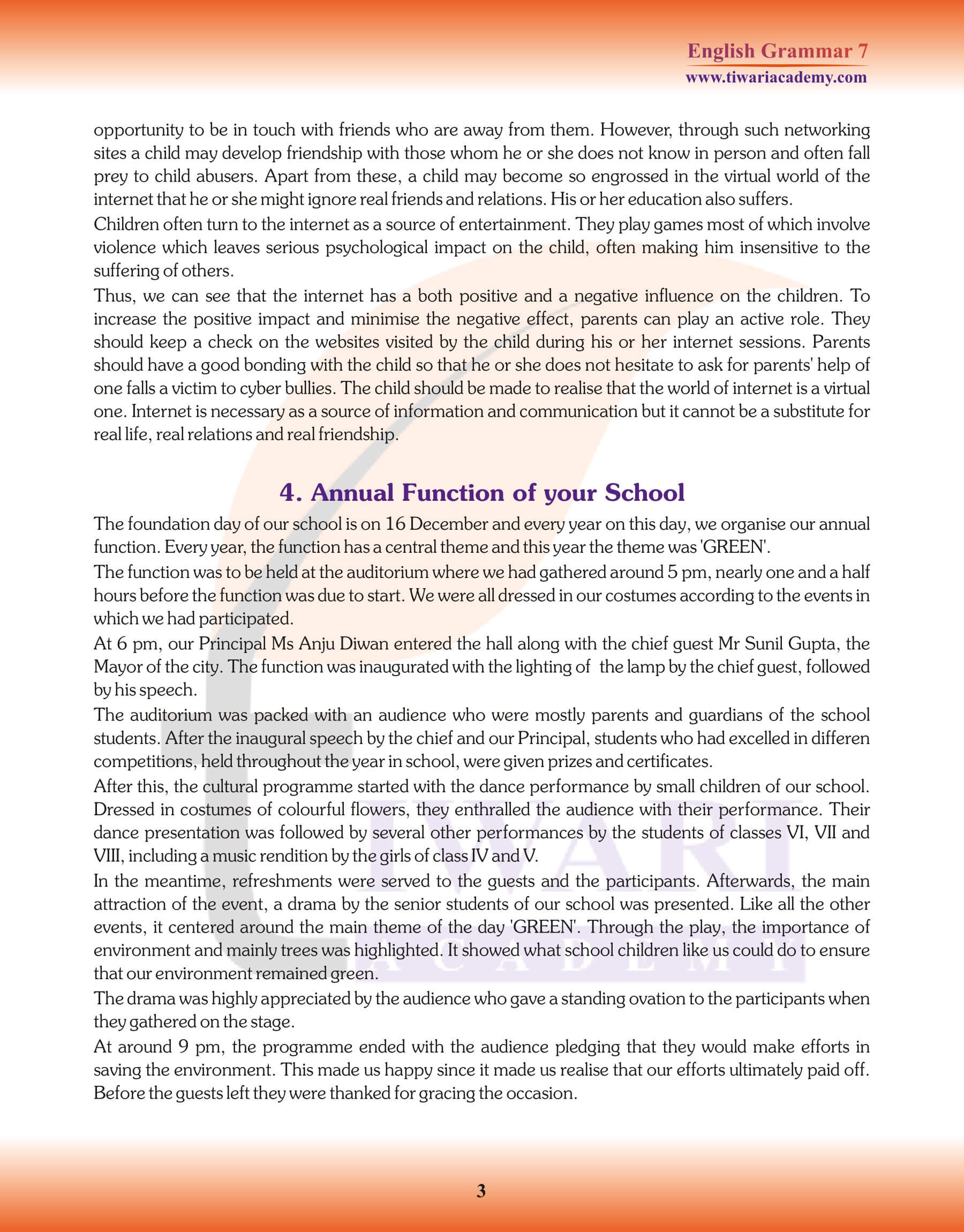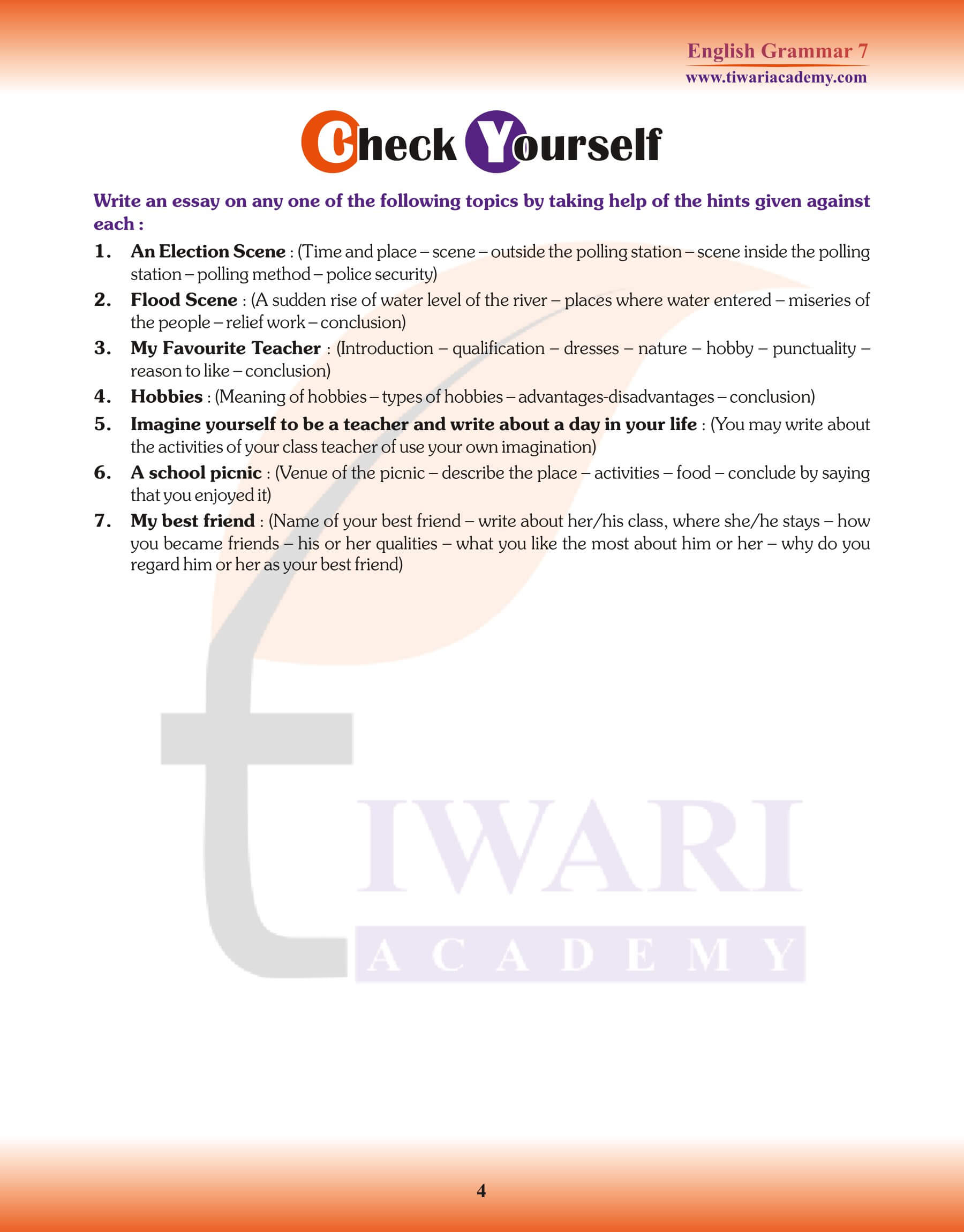 Last Edited: June 14, 2023