NCERT Solutions for Class 7 Science
| | |
| --- | --- |
| Class: 7 | Science |
| Number of Chapters: | 13 (Thirteen) |
| Contents: | NCERT Solutions, MCQ, Extra Questions |
| Content Type: | Text, Images, PDF and Vidoes |
| Academic Session: | CBSE 2023-24 |
| Medium: | English and Hindi Medium |
Students can download 7th Science NCERT Solutions for the session 2023-24 based on latest NCERT Books. Exercises questions are solved in simple language so that students can understand easily. All the contents on Tiwari Academy website or Apps are free to use. There is not any login or password condition to access the contents. Online Books for class 7 and their solutions can be downloaded without any registration. NCERT Solutions for class 7th other subjects are also given free to download. Offline Apps for Class 7 Science in Hindi and English Medium is available on Play Store. If someone feel any inconvenience to get the textbook solutions or other study material, please contact us for help. We help all without any charges.
Class 7 Science Solutions in Hindi & English Medium
NCERT Solutions for Class 7 Science are now available in both English Medium and Hindi Medium free to download. The resources on Tiwari Academy are available for free, making it a cost-effective option for students and parents who are looking for extra help with Class 7 Science. These solutions are updated for current session 2023-24. Tiwari Academy may provide sample papers, Study Material and previous years' question papers, which can be valuable for exam preparation. These resources can help students become familiar with the exam pattern and question types.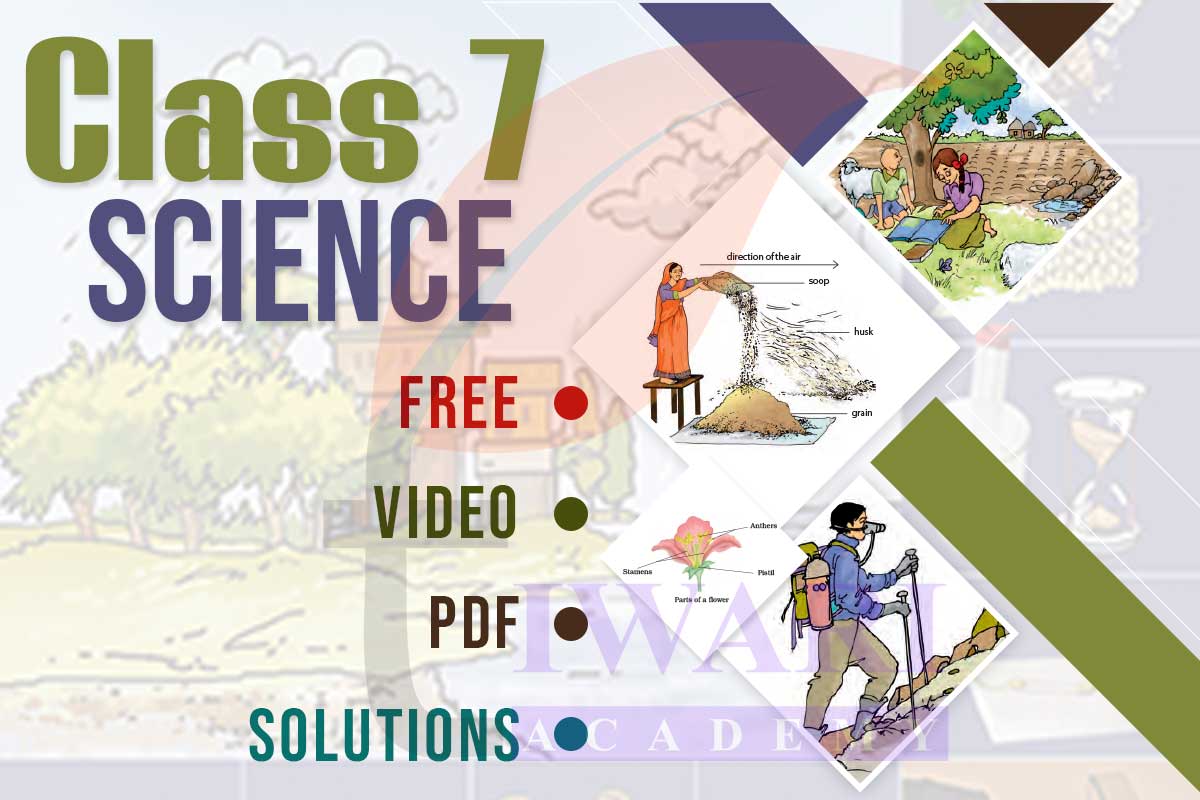 Feedback & Suggestions
We are here to help the users. No registration or login is required for downloading or view online. We never call or message any user for product promotion. We are just trying to make education online more easier than ever. The website is often designed to be mobile-friendly, allowing students to access the solutions and resources from their smartphones or tablets, making learning more convenient. Frequently we receive feedback and suggestions from user's side to improve the website. The contents website are just a result of these feedback. For session 2023-24, we are again updating our contents and going to add more digital contents for free.
7 Science in Hindi Medium & English Medium
Assignments related to Class 7 Science will be uploaded in the current academic session 2023-24 and Tiwari Academy can serve as a valuable supplement to classroom learning. It can help students reinforce what they have learned in school and provide additional explanations and examples. Students should verify the accuracy of the solutions provided on external websites like Tiwari Academy to ensure they align with the official NCERT curriculum.
How to Improve Study in Class 7 Science
According to new NCERT textbooks issued for 2023-24 exams, class 7 Science contains total of 13 chapter for academic session 2023-24. Using Class 7 Science NCERT Solutions at Tiwari Academy can offer several advantages for students studying this subject. Now the entire syllabus is reduced for terminal exams. So, in this way a student of class 7 can score well in Science exams. Here we are going to describe the ways to score maximum marks in least efforts. Tiwari Academy allows students to learn at their own pace. They can revisit the solutions and resources as many times as needed to grasp the concepts fully. Follow the tips and tricks given here to score 100 marks easily in class 7 Science Subject.
Step 1: Follow the curriculum 2023-24 for 7th Science exam.
As per the academic session 2023-24, the syllabus is reduced in all the classes. Not only chapters but the topics with in the chapters are deleted from the curriculum. So, this makes easier to study science in grade 7. The online nature of Tiwari Academy means that students can access the solutions and resources from anywhere with an internet connection, making it convenient for students who may need to study remotely. Few of the sincere and topper students, who are preparing themselves to score 100% in all the 8th Science examination. This article is for the students who decided to score 100% in the upcoming exams irrespective of the changes.
Step 2: Strictly follow the Time Table during Study Hours.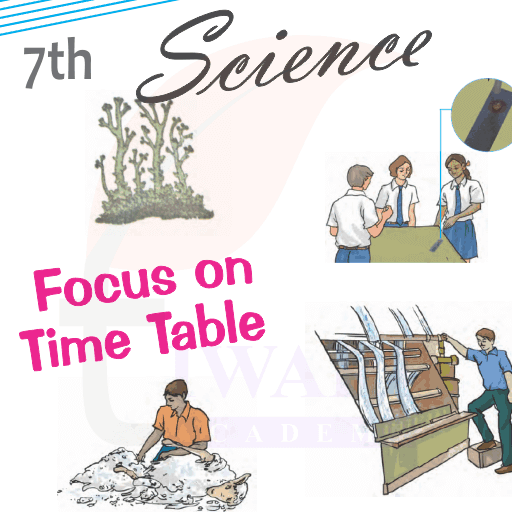 In the 7th Science NCERT book issued for 2023-24, study is quite comfortable but the planning the study schedule is important. Understand what the chapters of the term are and classify them on a priority basis and difficulty basis. This way you will be able to focus on what is important and going to take time. Morning time is best considered to study well as it is calm and full of good vibes. Decide what part of the day you want to dedicate to your studies and always stick to the plan. Read one topic each day without counting the time. Apart from doing the homework study for your growth to get the extra marks.
Step 3: Spend extra time for practice after doing homework.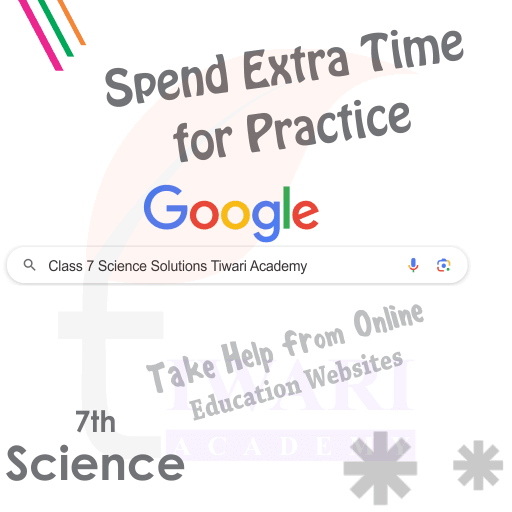 Doing homework can be another exercise to make sure that you understand the topic and how to use the formulae and important terms. Try to do it in your words and then check all the Solutions if they are correct. After doing must review your answers that what else you can add to improve your answers. For this, you do not have to buy expensive books and don't buy subscriptions because we got your resources on the website Tiwari Academy free of cost without any registration. So, be focused and start working hard.
Step 4: Test yourself regularly by helping the classmate.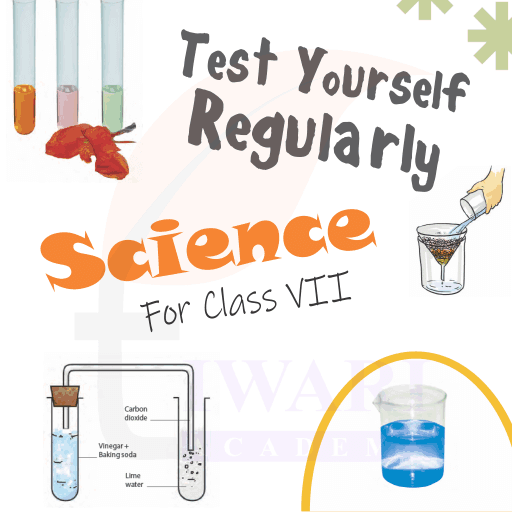 Memorizing the questions and answers of the exercise given at the end of the lesson. Making good quality notes which contains the answers that you can understand easily without getting lost. This procedure can help you in the exam time revision without losing yourself to find study material. One of the great ways to memorize is to make other people understand what you have learned. Teaching your classmates will use your all senses like mouth, mind, and ears and also help your classmate to study too. Teaching the topics to others makes you confident.
Step 5: Practicing questions based on each paragraph of the lesson.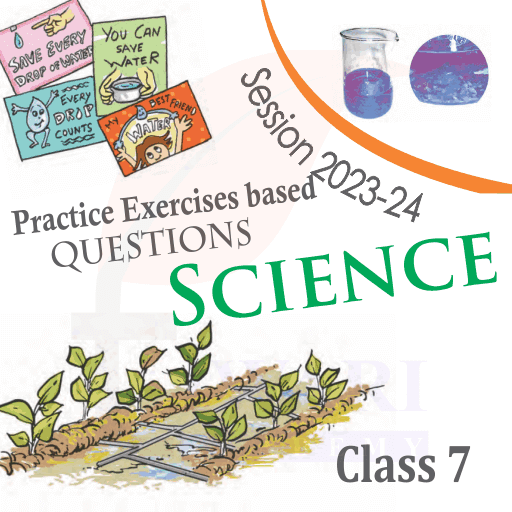 Practicing assignments notes then giving a test to yourself is the exercise that can improve your motivation before the actual test comes. This also can improve your time management skills and writing abilities. You can ask your teacher to give you handouts for some of the practice papers to see your performance. Often students buy the sample papers for practice but instead of buying expensive paper check the practice question along with MCQ for you on the our website for free. This the way to test yourself that how much knowledge for exams you have.
Important questions from popular books, Vedic Maths, assignments, test papers, notes and online study material and may other things will be made available time to time. If you need any help, please feel free to contact us. We will make changes according to your suggestions.
Last Edited: September 19, 2023
Content Reviewed: September 19, 2023