NCERT Solutions for Class 1 Maths
NCERT Solutions Maths Magic provides the best and easiest study material for all chapters of Class 1 Syllabus. NCERT textbook grade 1 Mathematics provides all the important concepts along with key points which are helpful to the students in last minute preparation. Key features of Class 1 Maths NCERT solutions include building foundational concepts like numbers, counting, shapes, patterns, and simple addition and subtraction.
---
---
Grade 1 Solutions often use visual aids such as colorful illustrations, pictures, and diagrams to help young learners understand mathematical concepts through visual cues. It may include various activities, puzzles, and interactive exercises to make learning math enjoyable and interactive. Students can rely on NCERT Solutions for Maths Magic in Hindi and English is helpful with valuable solutions. Class 1 Maths in Hindi are all readily available and the answers remain clear. All the answers are provided by experts in the field.
Unit wise Class 1 Maths Assignmetns for Practice in Exams 2023-24
It is very easy to download assignments and worksheets of Math Magic Class 1 PDF NCERT Solutions from our website and app. 1st Grade NCERT solutions are explained in precise and step by step. Class 1 Mathematics Solutions often relate mathematical concepts to real-life situations that children can easily relate to, making the learning experience more relatable.
---
The language used in solutions is simple and easy to understand, catering to the language skills of young learners. These solutions also provide guidance for parents and teachers to assist them in explaining concepts effectively to children. The material will help you to prepare better for your exam and score well in the exam. You can give the exam with confidence. NCERT Solutions Class 1 Maths is exactly what you are looking for to learn better.
---
Use the school-prescribed textbook as the primary reference, as it systematically introduces topics tailored for this grade level. Incorporate hands-on activities, like counting objects in the house, using play money for understanding basic addition or subtraction, or using measuring tapes and rulers to understand lengths. Practice is key at this stage; regularly work through the exercises provided in the textbook and review any mistakes to reinforce concepts.
| | |
| --- | --- |
| Class: 1 | Mathemaitcs |
| Book Name: | Math-Magic Part 1 |
| Content: | Assignments and NCERT Solution |
| Content Type: | Text, Images and Videos |
| Medium: | Hindi and English Medium |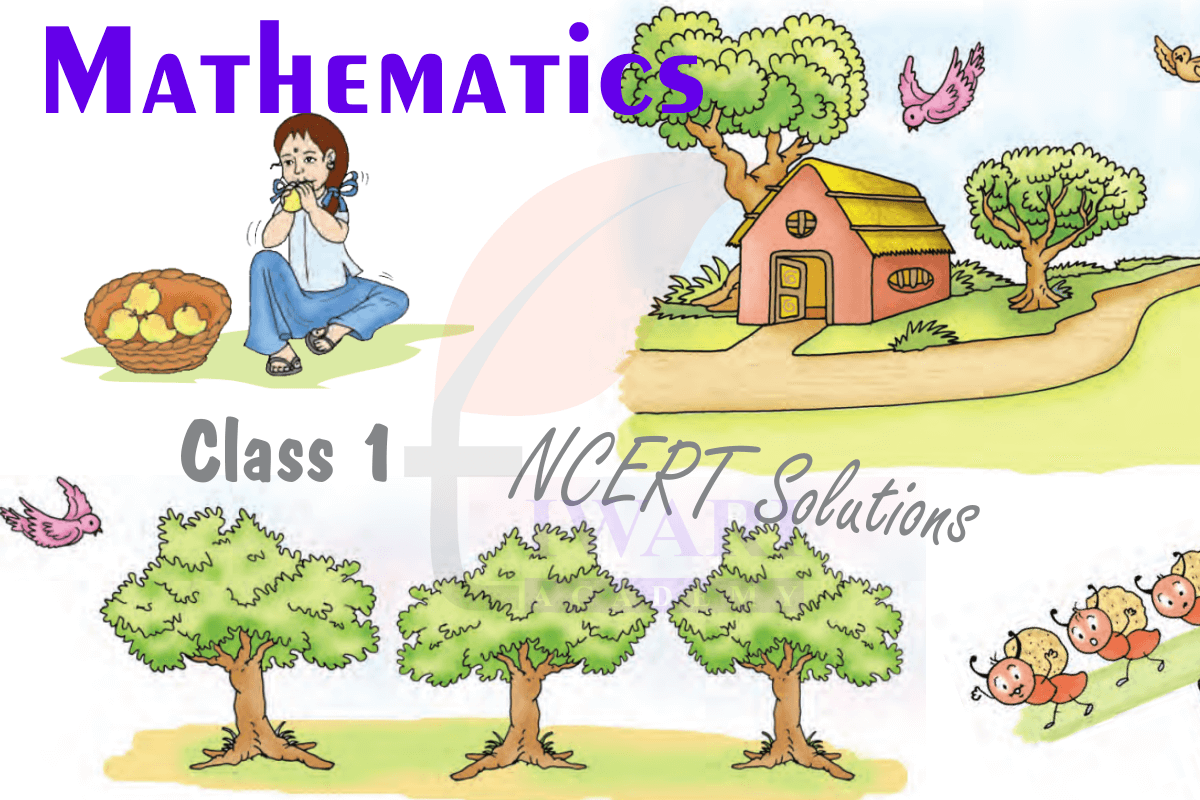 The Math Solutions in grade 1 encourage hands-on learning experiences, where children can physically engage with objects and activities to understand concepts better. Tiwari Academy Math Magic Workbook PDF provides NCERT solutions for class 1 Maths including questions and answers, notes and worksheets. This will help your child to score well in the examination.
---
Solutions include practice exercises to reinforce learning and help children practice the concepts they have learned. You can find the links to download all the problems solutions on this page. We have ensured that all problems are resolved in detail. All problems are solved in easy-to-understand language and step by step manner. If your child makes use of this top Maths from NCERT Solutions, they will be able to score better grades.
---
In addition to the textbook, utilize supplementary materials such as workbooks, online resources, educational games, and apps tailored for Class 1 Maths. These resources often present information in varied and engaging ways, catering to different learning styles. Story-based problems or math puzzles can make learning more relatable and enjoyable.
Must Focus on Mathematics in Grade 1
It is important that students focus on mathematics from an early stage. This is because it can help your child develop problem-solving and analytical thinking skills. Analytical thinking refers to your ability to critically analyze the things happening around you. With these NCERT textbook solutions, they will be able to develop their logical thinking and reasoning skills and learn to use them to solve a problem.
---
Furthermore, encourage daily practice, even if it's just for a short duration, to consistency and routine. Parents and guardians should remain patient and supportive, celebrating small achievements to boost the child's confidence. Remember, the goal at this stage is to foster a love for learning and to build a solid foundation in mathematics.
---
Class 1 mathematics is designed to be foundational and introductory in nature, catering to the cognitive abilities of children who are typically around 6-7 years old. For most students, the concepts in Class 1 Maths are indeed straightforward and provide their first structured exposure to mathematical ideas.
Class 1 Maths NCERT solutions serve as a valuable tool for both young learners and their educators. They facilitate the development of basic math skills, critical thinking, and problem-solving abilities from an early age, setting the stage for future mathematical learning. These solutions can be found in the official NCERT textbooks, educational websites like Tiwari Academy, and other online platforms.
---
The curriculum typically covers basic counting, simple addition and subtraction, identification of shapes, and understanding patterns. These concepts are introduced using a lot of visual aids, hands-on activities, and real-life examples to make them relatable and easy to grasp. The emphasis at this level is less on rigorous calculations and more on building a conceptual understanding and love for the subject.
---
The perception of difficulty can be subjective. For some children, even foundational mathematical concepts might pose challenges initially, especially if they're encountering structured learning for the first time. It's important to understand that children have varied learning paces and styles.
---
The key is to provide a supportive learning environment, plenty of practice, and personalized guidance. With the right tools and teaching methods, Class 1 mathematics can be made easy and enjoyable for every student.
Maths improves Analytical and Reasoning Skills
Analytical and reasoning skills are important because they allow your children to find the right answers and solve difficult problems. You may think that the problems given in Class 1 textbooks will not help your child deal with a challenging problem in his life. However, the skills needed to understand the problem, known and unknown factors, and solve problems using the right steps, are essential to address other problems in your life as well.
---
Making Class 1 Maths joyful revolves around creating an interactive and engaging learning environment that resonates with young minds. At this foundational stage, it's crucial to move beyond traditional textbook-based instruction and incorporate hands-on and experiential learning. Use colourful visual aids, manipulative like counting beads, building blocks, and number cards.
---
By turning abstract concepts into tactile experiences, children can better grasp and retain mathematical ideas. For example, teaching addition and subtraction using real objects like fruits or toys allows children to visualize and understand the operations in a tangible way. Introducing games, whether board-based or digital, that revolve around number recognition, counting, or simple arithmetic can transform learning into a playful activity.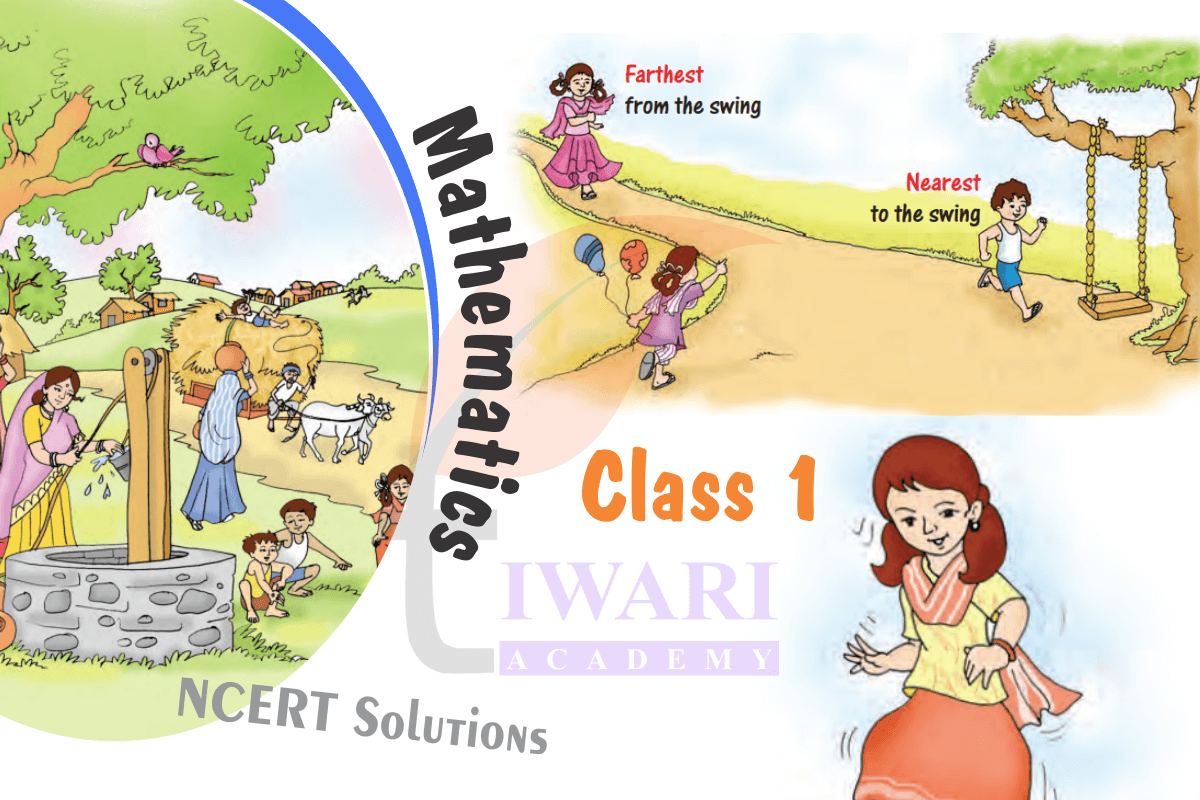 Once they have a deep understanding of the concepts given in NCERT Maths Class 1 Question Answers, they will have confidence in their abilities and will earn better grades. It lays the foundation for the upper CBSE classes, which will help them to do better and achieve great things in life.
---
Storytelling is another powerful tool to make Class 1 Maths enjoyable. Weaving mathematical concepts into compelling stories or narratives can captivate a child's imagination and make lessons memorable. Encourage children to come up with their own math stories, fostering creativity alongside learning.
Importance of Mathematics in Standard 1
In Grade 1 the mathematics is one of the most important subjects which has applications in almost all fields. For jobs as mathematicians and scientists, they will need a clear understanding of mathematical concepts to perform basic tasks such as testing hypotheses.
---
Field trips to places like grocery stores can introduce practical applications of math, like counting, weighing, or understanding currency. Celebrate small achievements, fostering a positive relationship with the subject. By integrating creativity, play, and real-life experiences into Class 1 Maths, educators and parents can ensure that the subject is not only understood but also thoroughly enjoyed.
Knowledge of mathematics is essential in an academic career as a scientist and even when performing simple tasks such as using a cash register. When you ensure from an early age that they have a thorough understanding of mathematics, they will be better focused on understanding advanced concepts.
The Way to Perform better in Maths
Math is a subject that requires a lot of practice, even when your child is in first grade. You should make them practice Tiwari Academy NCERT Solutions for First Division Maths Questions as it will help them to master the subject and score better marks in their exams. You must know that there is no alternative to these solutions for the students in the CBSE board. Learn here How to Practice Class 1 Mathematics to make it easy.
How to improve performance in Maths class 1?
Mathematics needs a lot of practice, irrespective of class or standard, even when your child is in first grade. You should practice the questions given to them in Tiwari Academy's NCERT Solutions for First Class Mathematics as it will help them to master the subject and score better marks in their examination. Every student must know that there is no alternative to get class 1 solutions without good practice in the CBSE board.
How to make class 1 Maths more interesting?
If you want your child to take up Maths, you need to encourage him to learn. It will help turn a complex subject into something fun and rewarding. Here are some fun ideas that you can use to make this theme fun for your child.
What is the weightage of CBSE Class 1 Maths?
Chapter 1 Maths will be NCERT first and will build basic skills and hence the weightage of each chapter is very important. Each chapter is about different math skills, and hence studying the series chapters would be the best way for every student to start studying this book. Questions from this chapter are repeated every year in board exams. The material will help you to prepare for this chapter and score good marks.
Last Edited: October 10, 2023