NCERT Solutions for Class 1 Maths Chapter 2 Numbers form One to Nine all questions answers with complete explanation updated for CBSE session 2023-24. Download NCERT Solutions, Textbook, and extra practice book based on Chapter 2 of grade 2 Maths. All the questions are explained in simple format so that every student of standard 1 can understand easily.
NCERT Solutions for Class 1 Maths Chapter 2
NCERT Solutions for Class 1 Maths Chapter 2 Numbers form One to Nine
As Many as
In this chapter you will learn how to count from 1 – 9 in really fun way. Check the picture and count the teddy bears, carrots and other things.
Counting
This is a beautiful poem to learn the counting in play way. Just stand together and sing the poem and learn to count.
More or Less
In the picture you have to count the objects and find the difference in some picture you will find more objects and other less. Select the more and select the less. Start counting.
Count and Match
In previous chapter you have matched the shapes here you have to count and match the ball. Check the example how to do it. count the object on left and match it with the right side if it is same counting.
One
In this chapter check the beautiful picture of mother child and their house. Now write down how many things you can see there as one.
Two
Do you see the beautiful picture in there? In that picture you will see many things that are not one but two. Find out all the things there that are two.
Three
Here we have a funny picture for you one monkeys having fun on the tree. Apart from monkeys how many things you can see there that is more than two?
Four
Every kid likes to fly kites do you like to do that too. Then check the beautiful picture below and count how many kids flying the kites and how many kites they are trying to fly.
Five
Do you like balloons? Check out the balloon man selling it to the children playing around and find how many balloons he have which he can give to children. Do you see other things in the picture too which is more than four? Because after that we have other pictures for you to draw and color.
Six
Do you ever spot any bullcart where people are traveling? In this picture you can see how fun it is. And count all the things you can see in the picture ad write it down.
Seven
In this picture you will see a colorful image of a garden with the tree with fruits and butterfly. It will be fun to count all the fruits hanging on the tree and flying butterflies. Try it.
Eight
Do you like to study along with your friends? Imagine you class in check the picture where teacher is teaching the children and count the things in the picture and write it under.
Nine
Here in the picture we can see the scene of a gathering under the big tree in a village which tells us the grow up also like to sit under the tree like all the other children does and play.
Zero
In this part you will study about the '0' when you will take all things out one by one. When birds fly out of the branch of the tree and there is nothing left. Look all the beautiful colored pictures.
Do you think chapter 2nd from class 1 Math can be simple to teach counting?
Chapter 2 from class 1st tries to teach counting in a fun way so that the teachers and students both can enjoy learning and teaching. The goal is to make the students practice counting.
Is there any other effective way you suggest children can learn to count from chapter 2 from Math class 1st ?
I think the best way I can suggest is to make them count themselves and make it practice multiple times so that the more they practice the faster they will learn.
How do you find this chapter 2 for 1 – 9 counting for Math students of class 1st?
The chapter is made in such a colourful way that the children won't ignore their favorite toys, animals, and other things given in the chapter and start the chapter and eventually learn from it.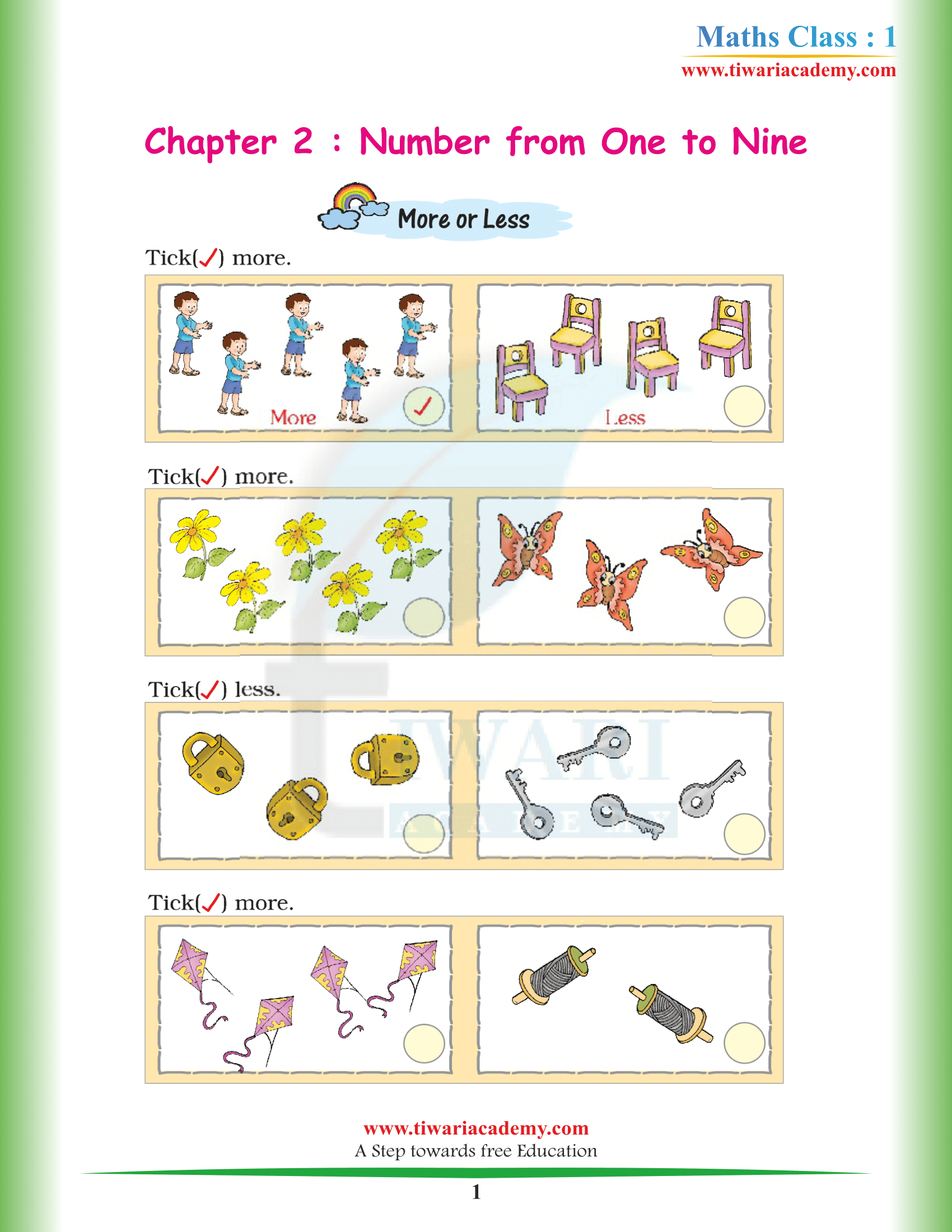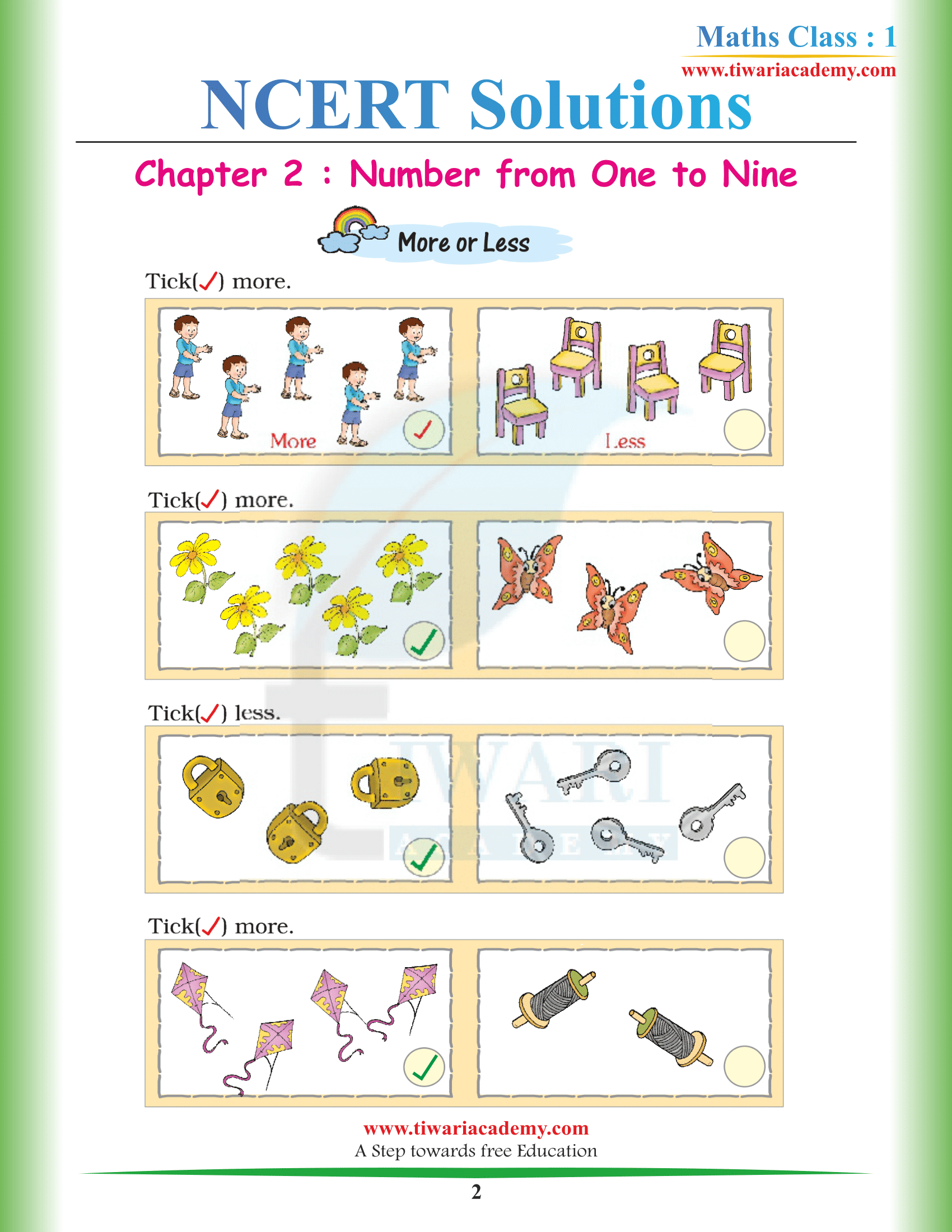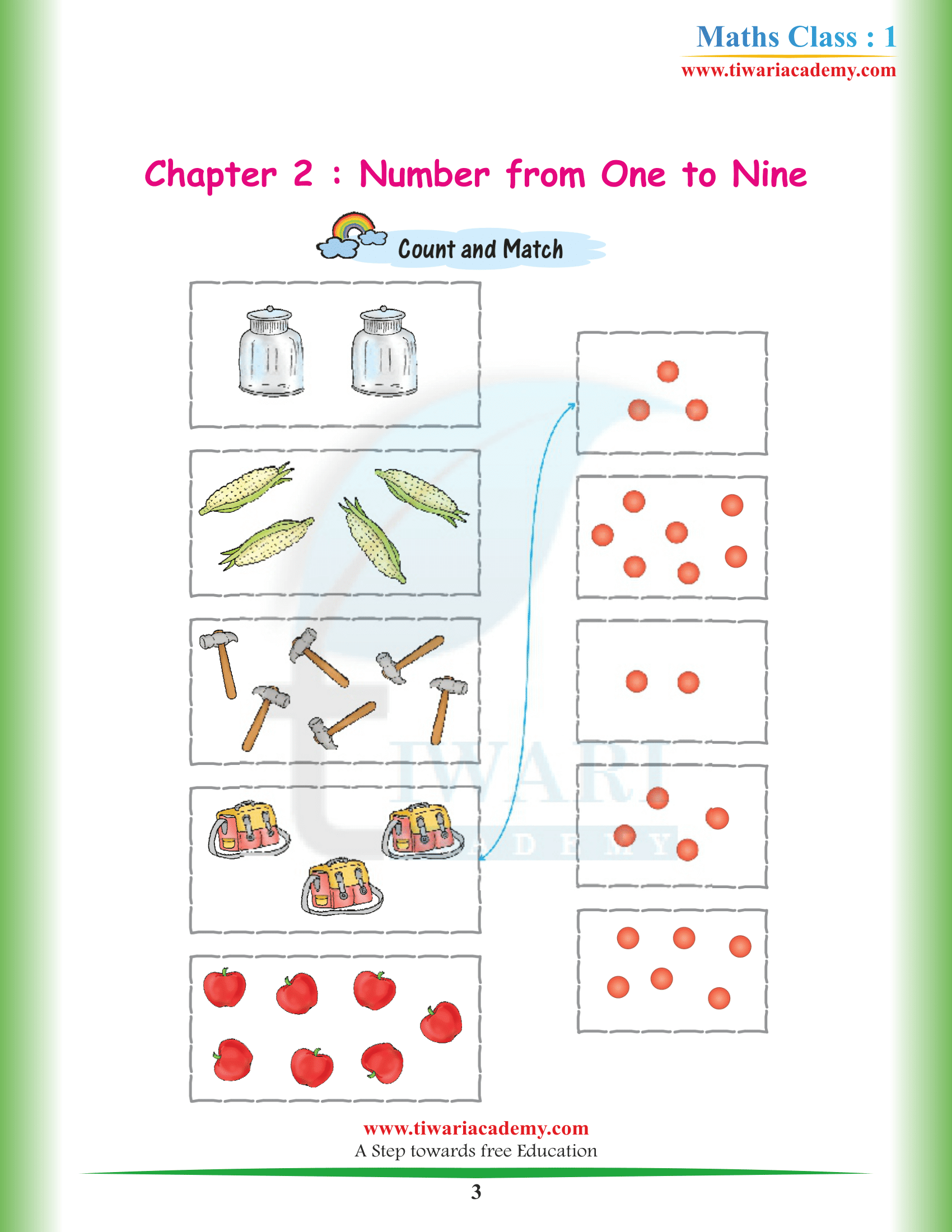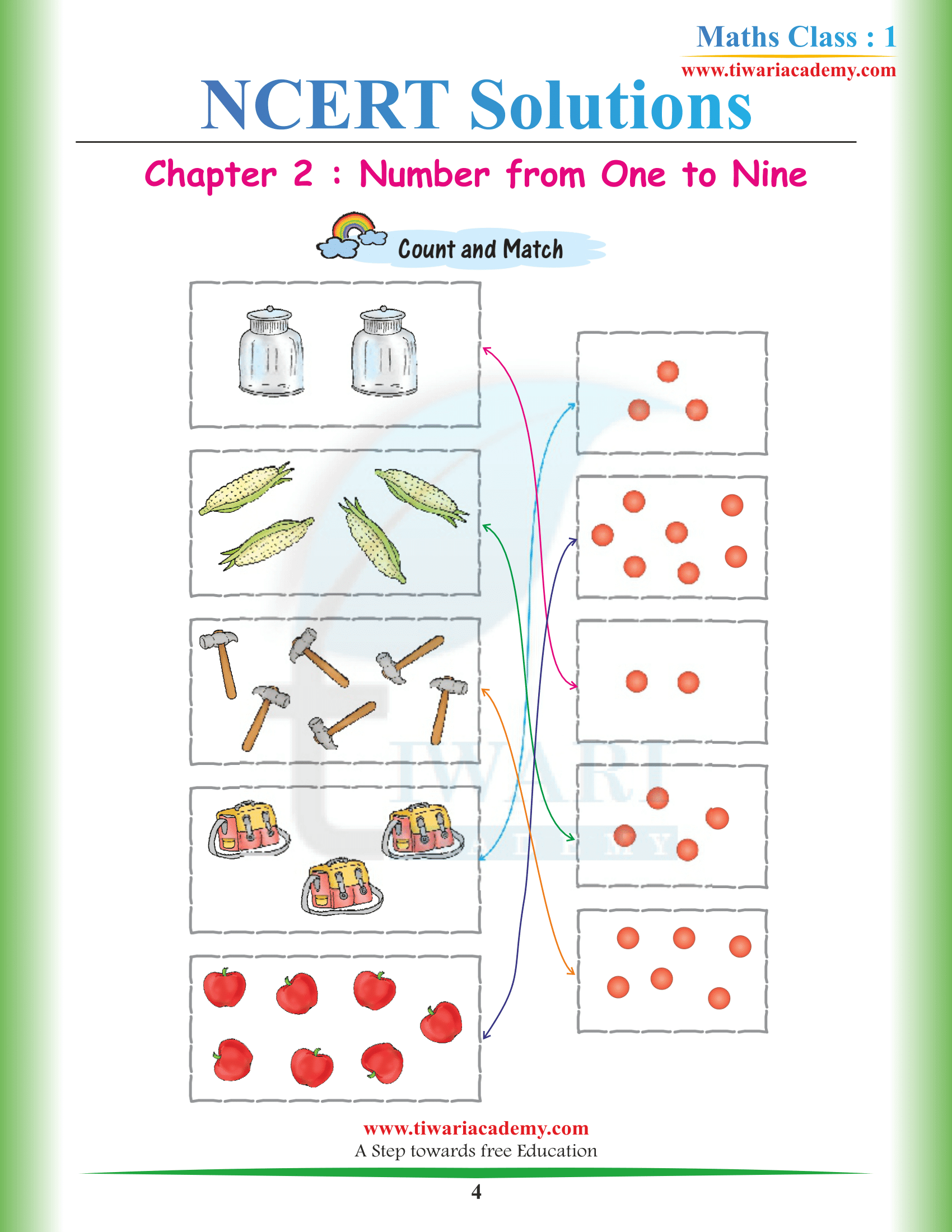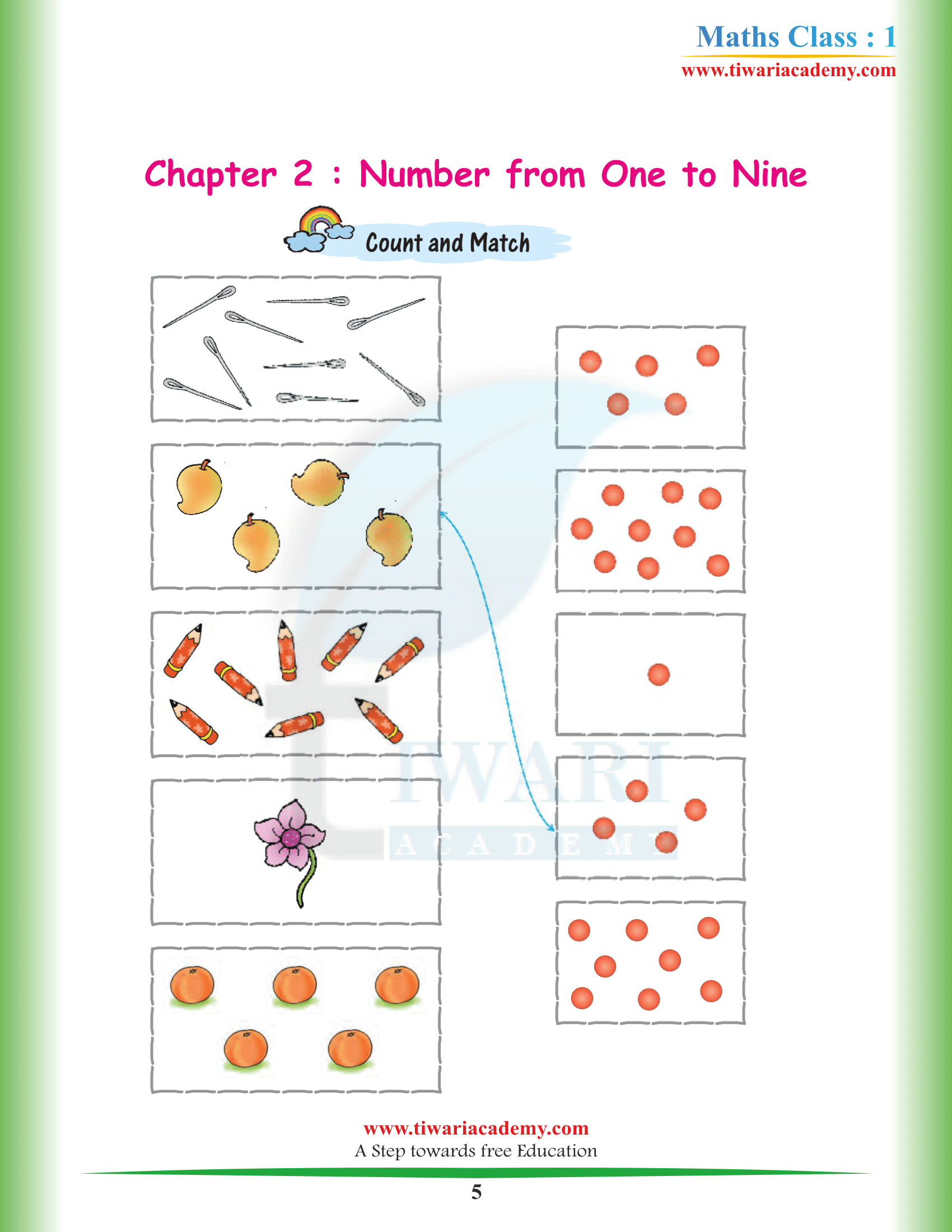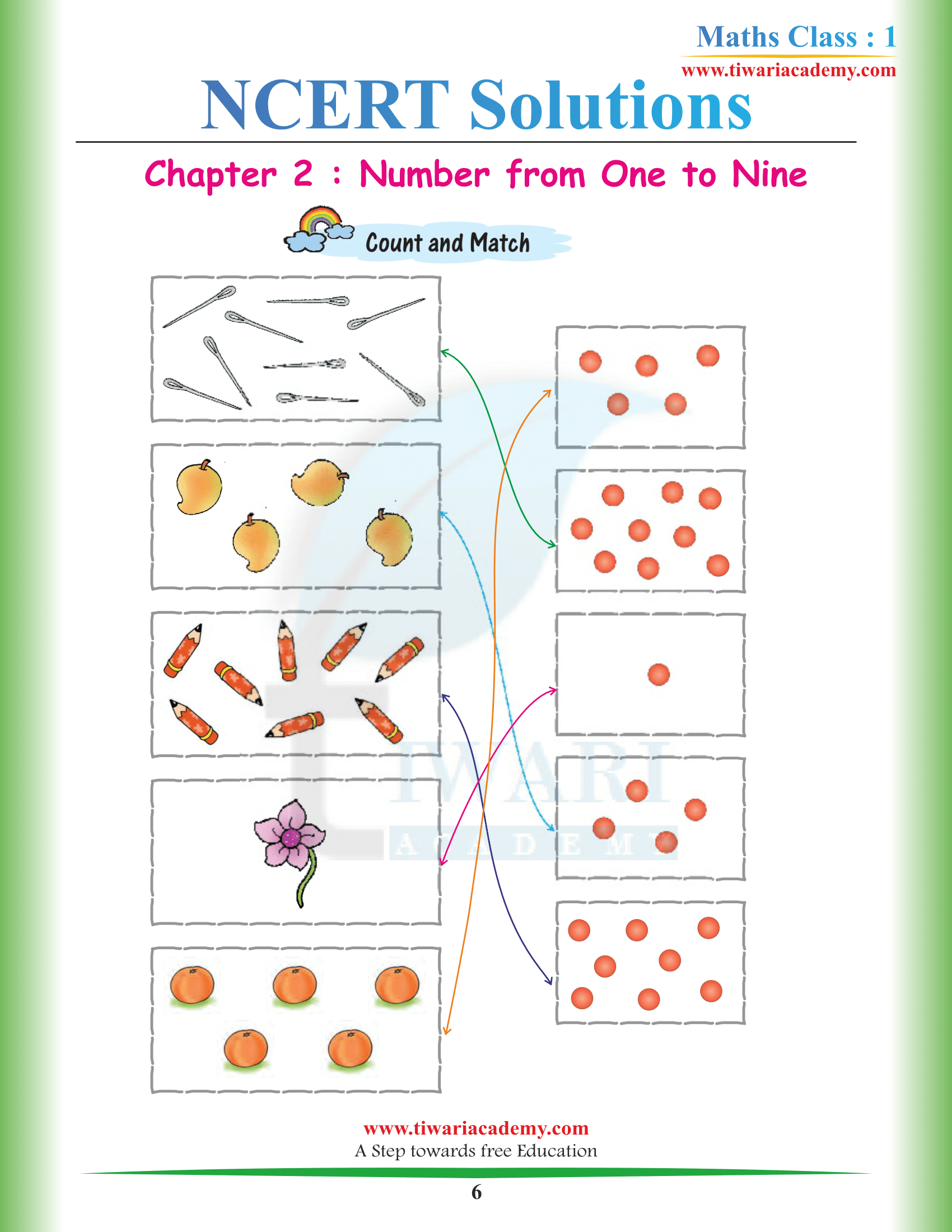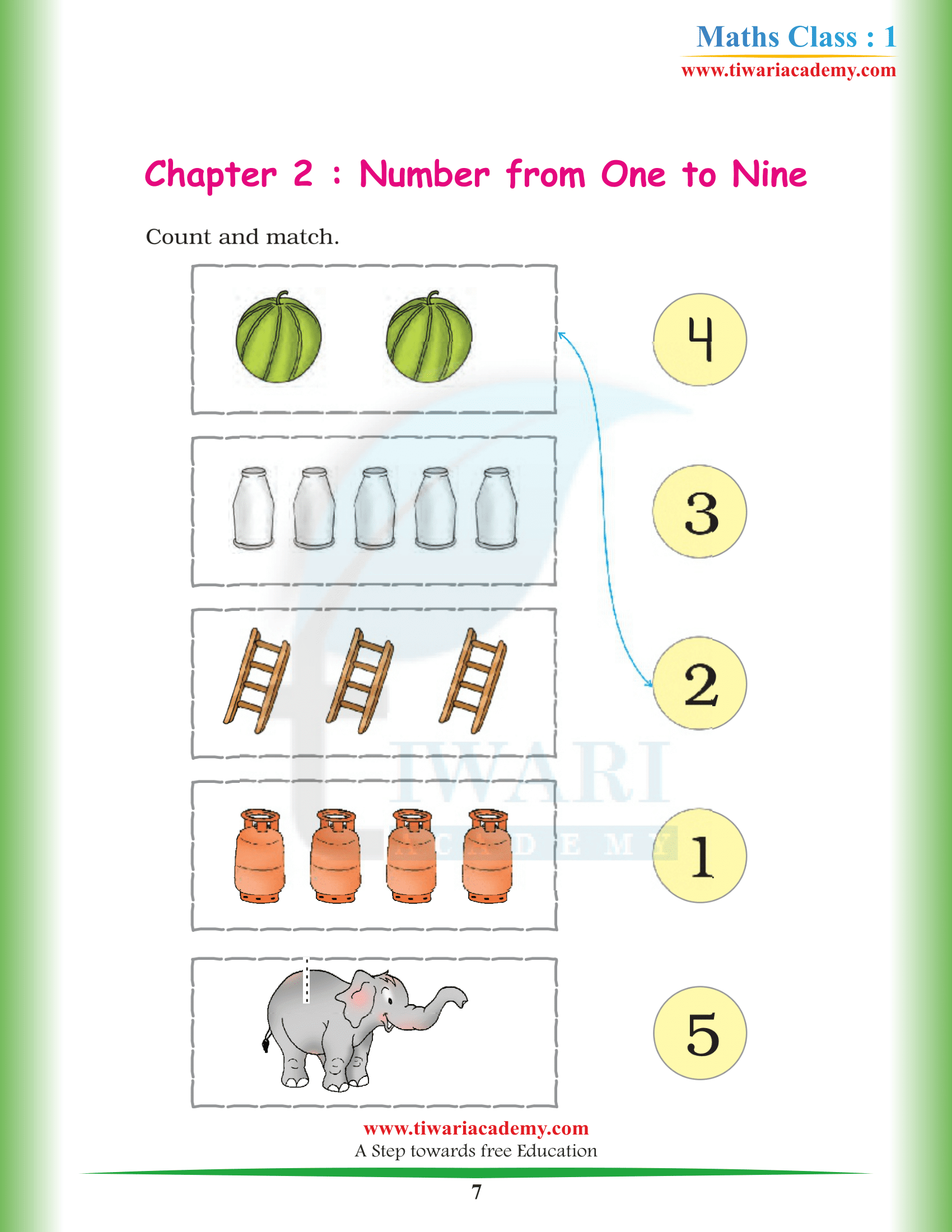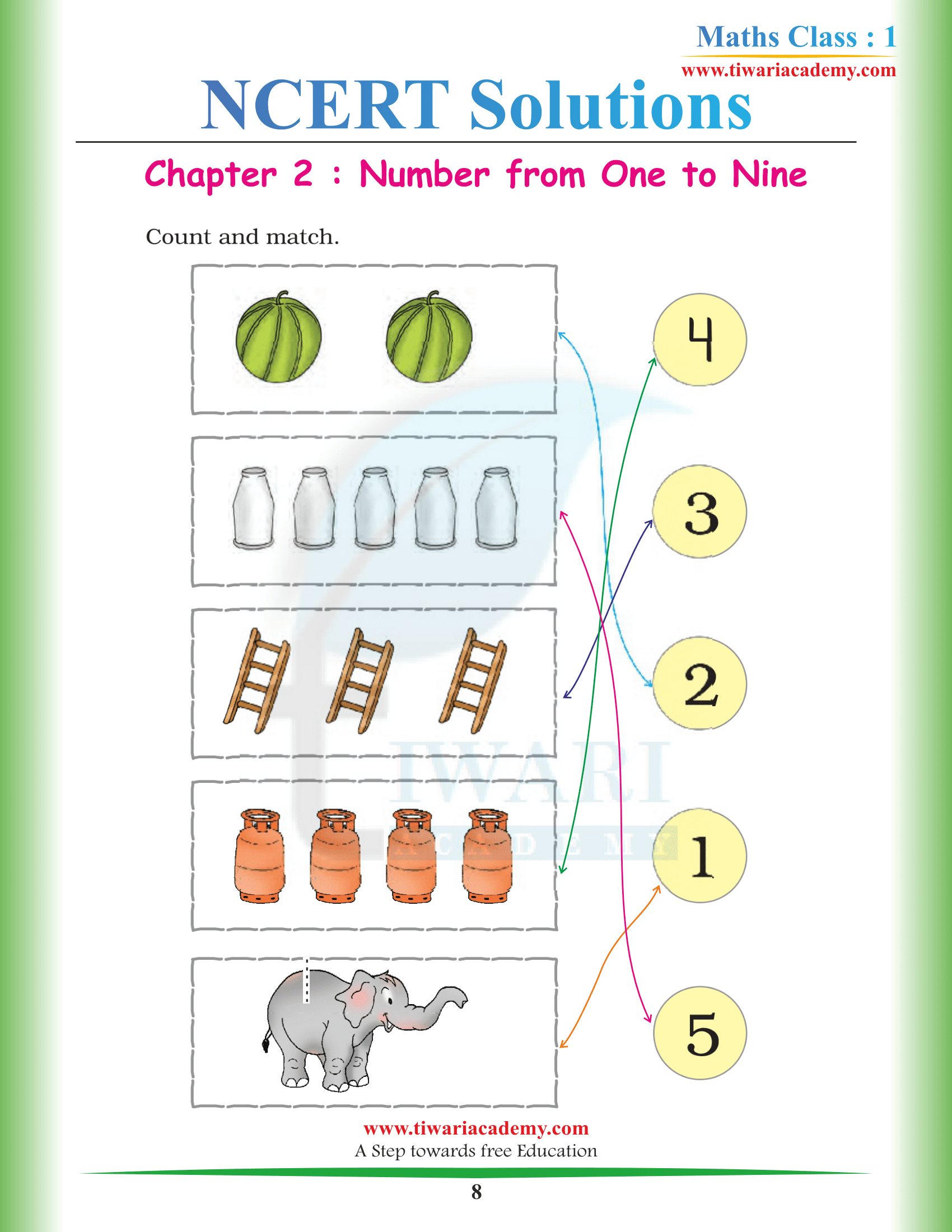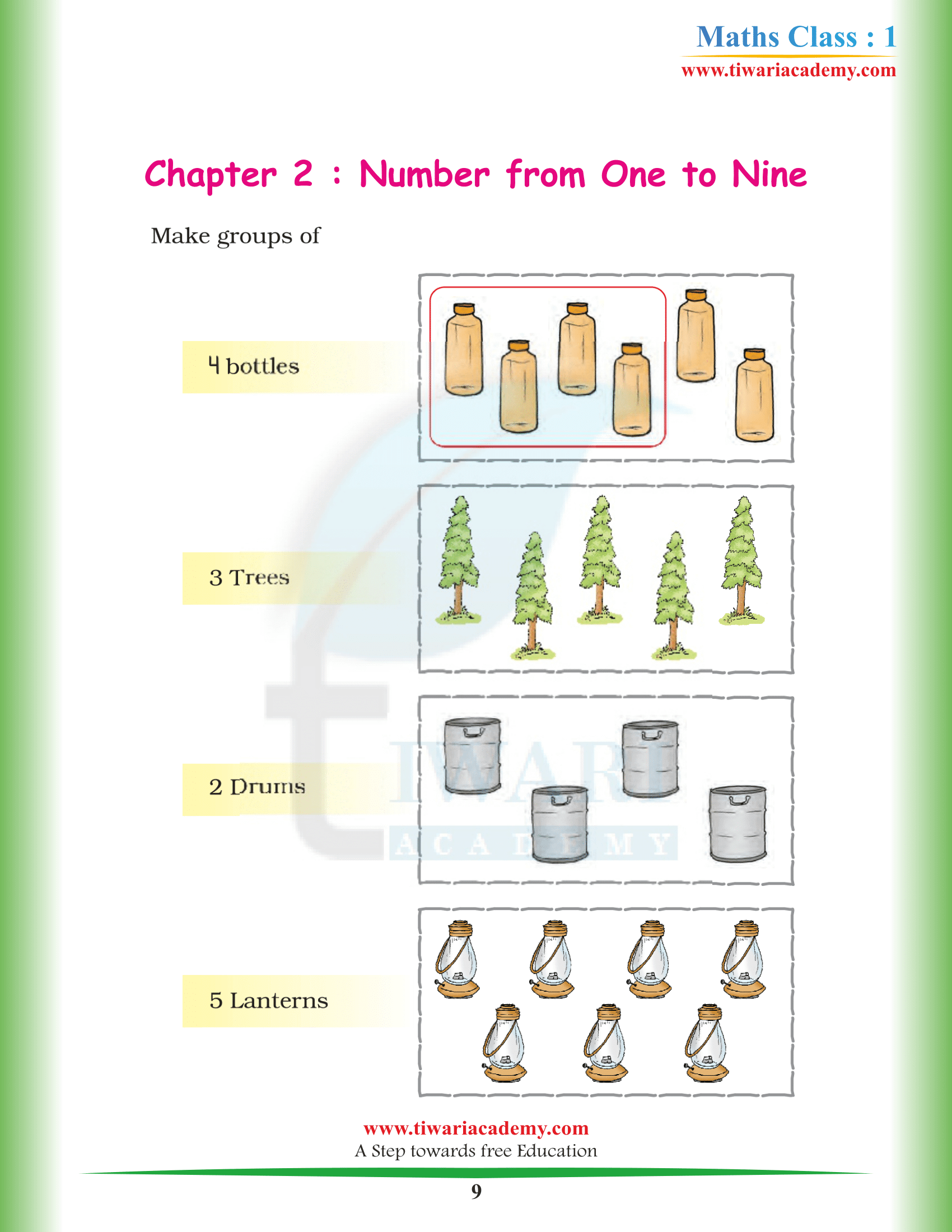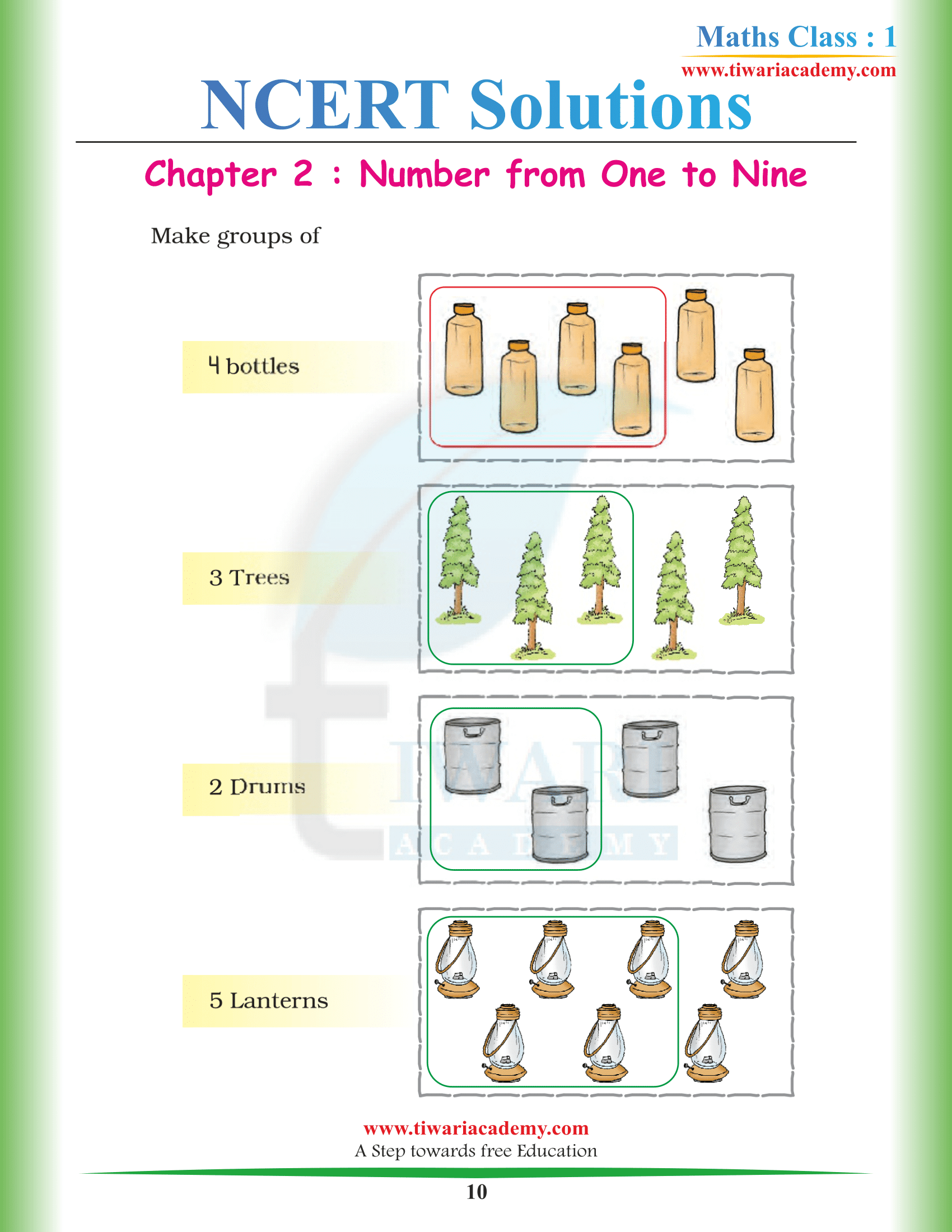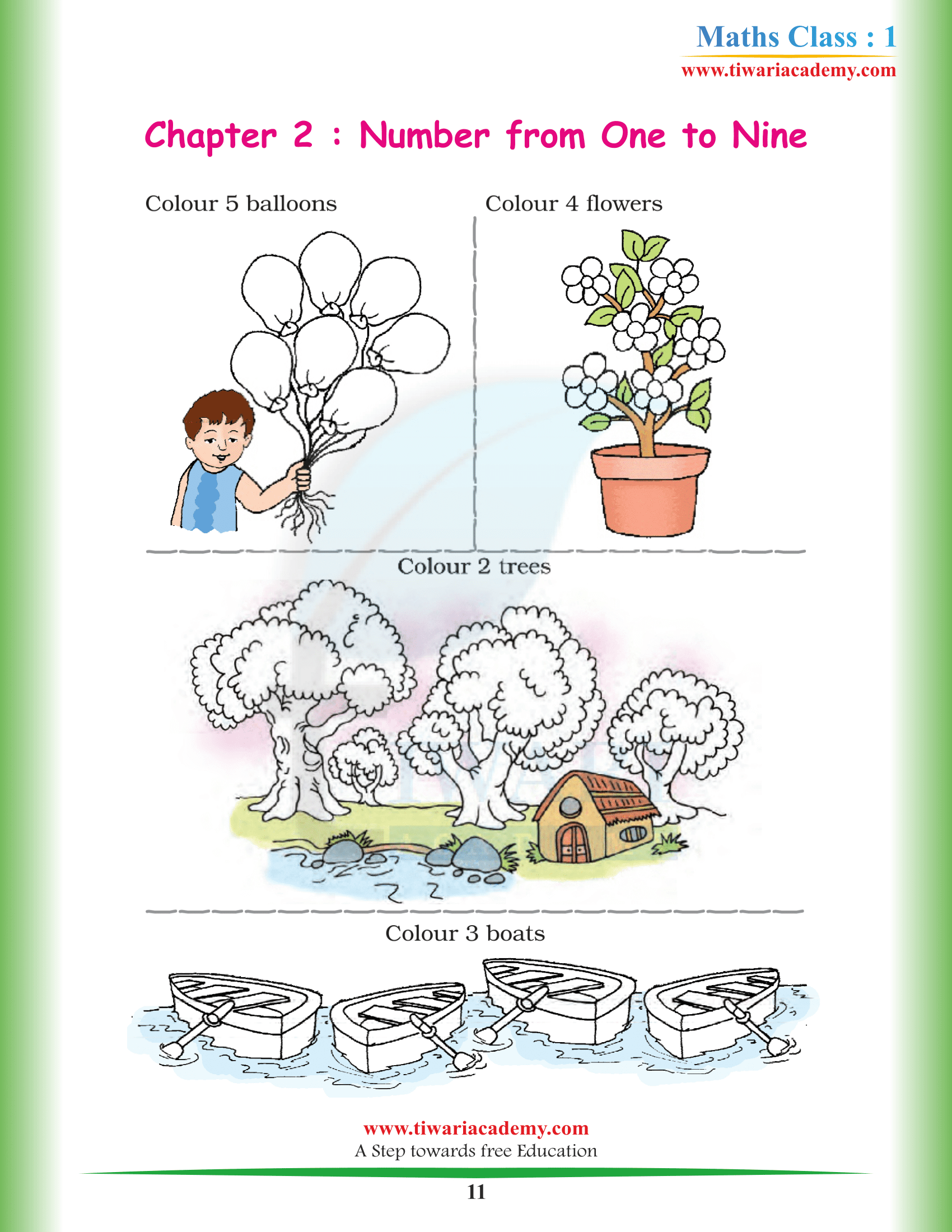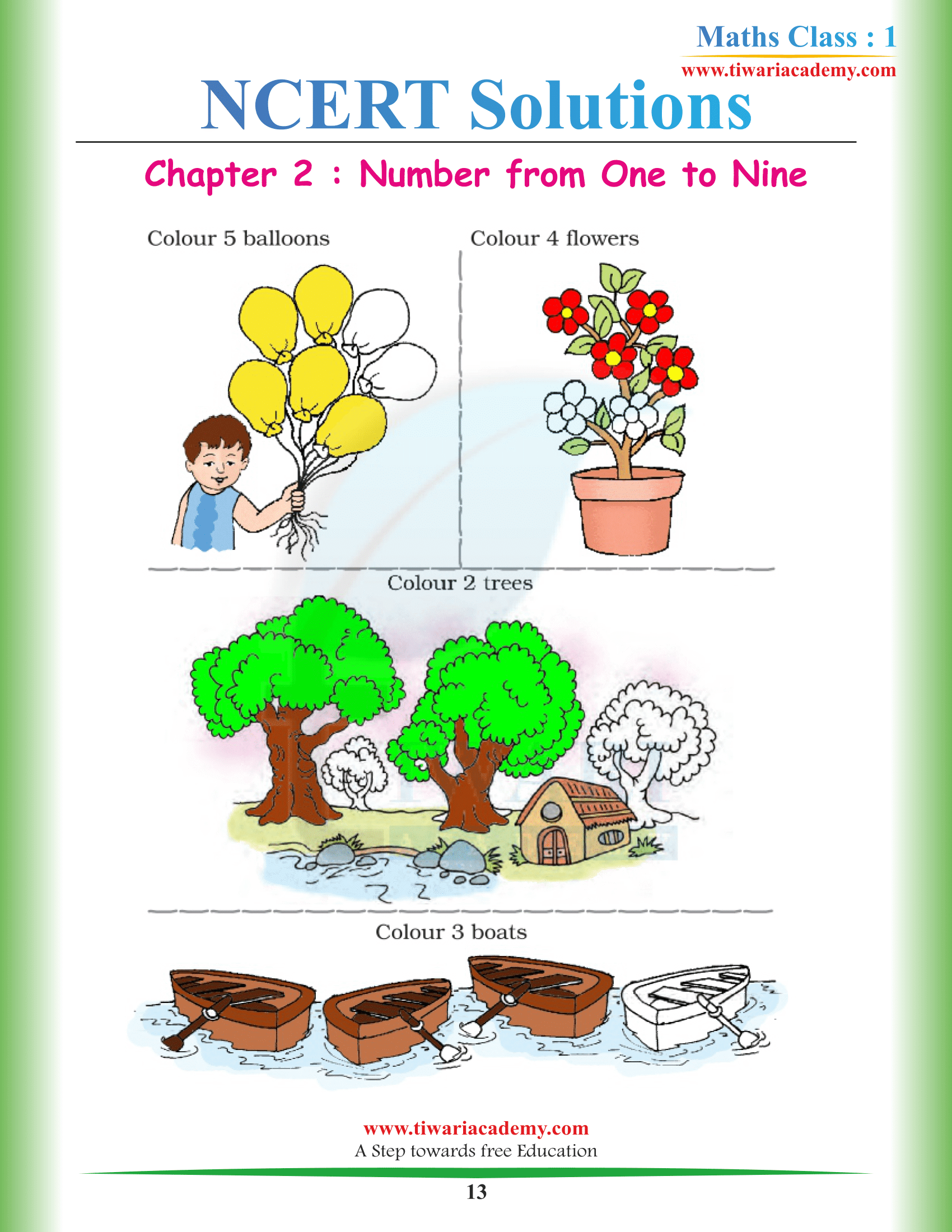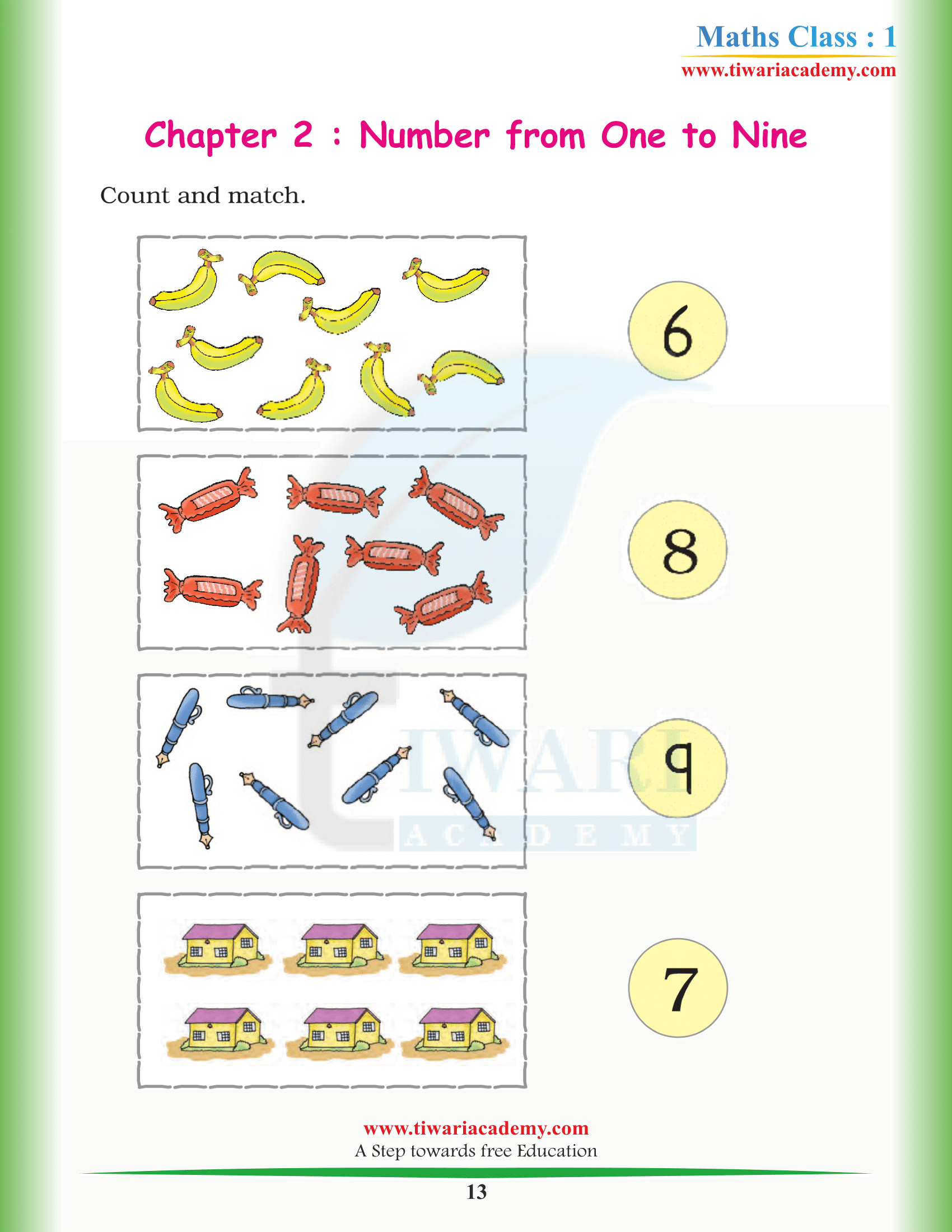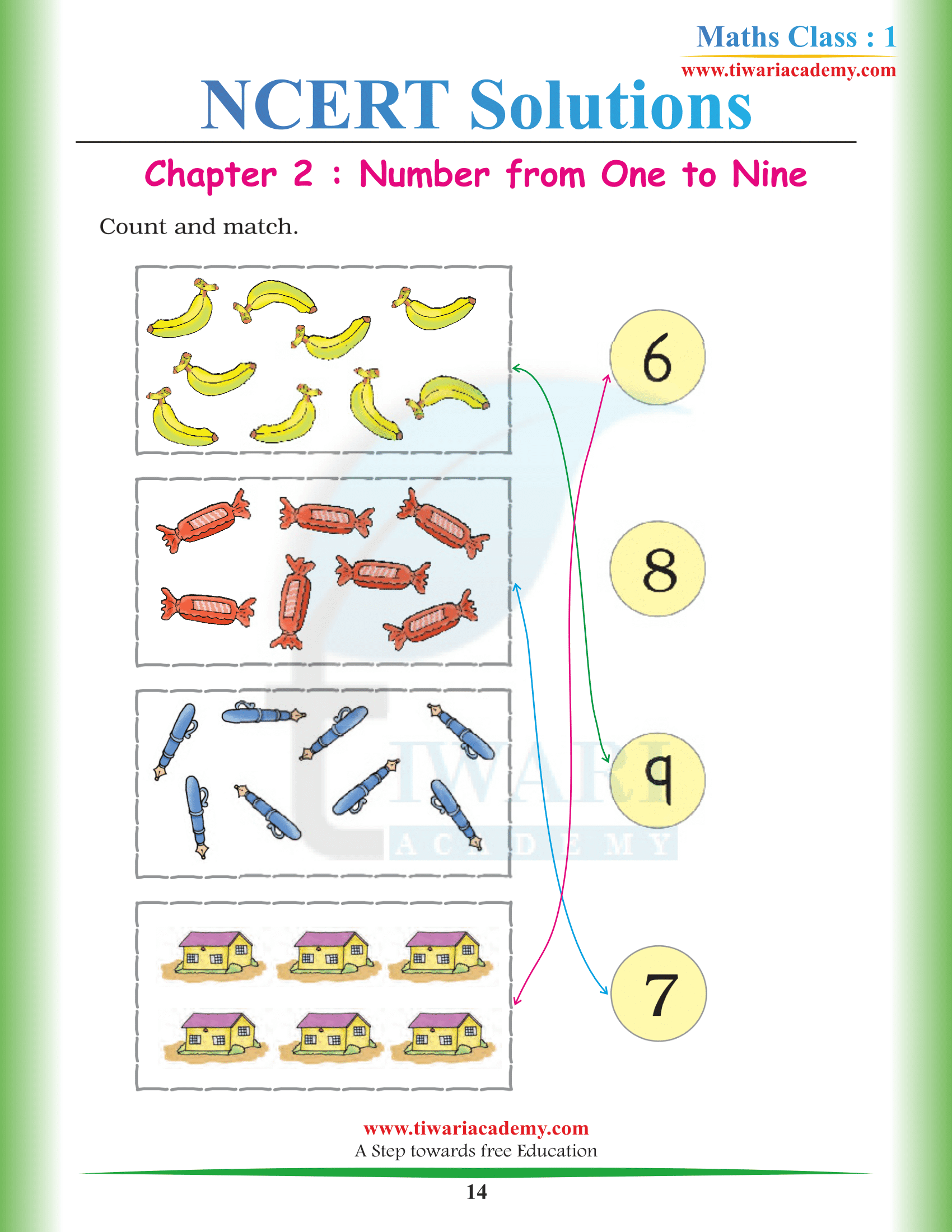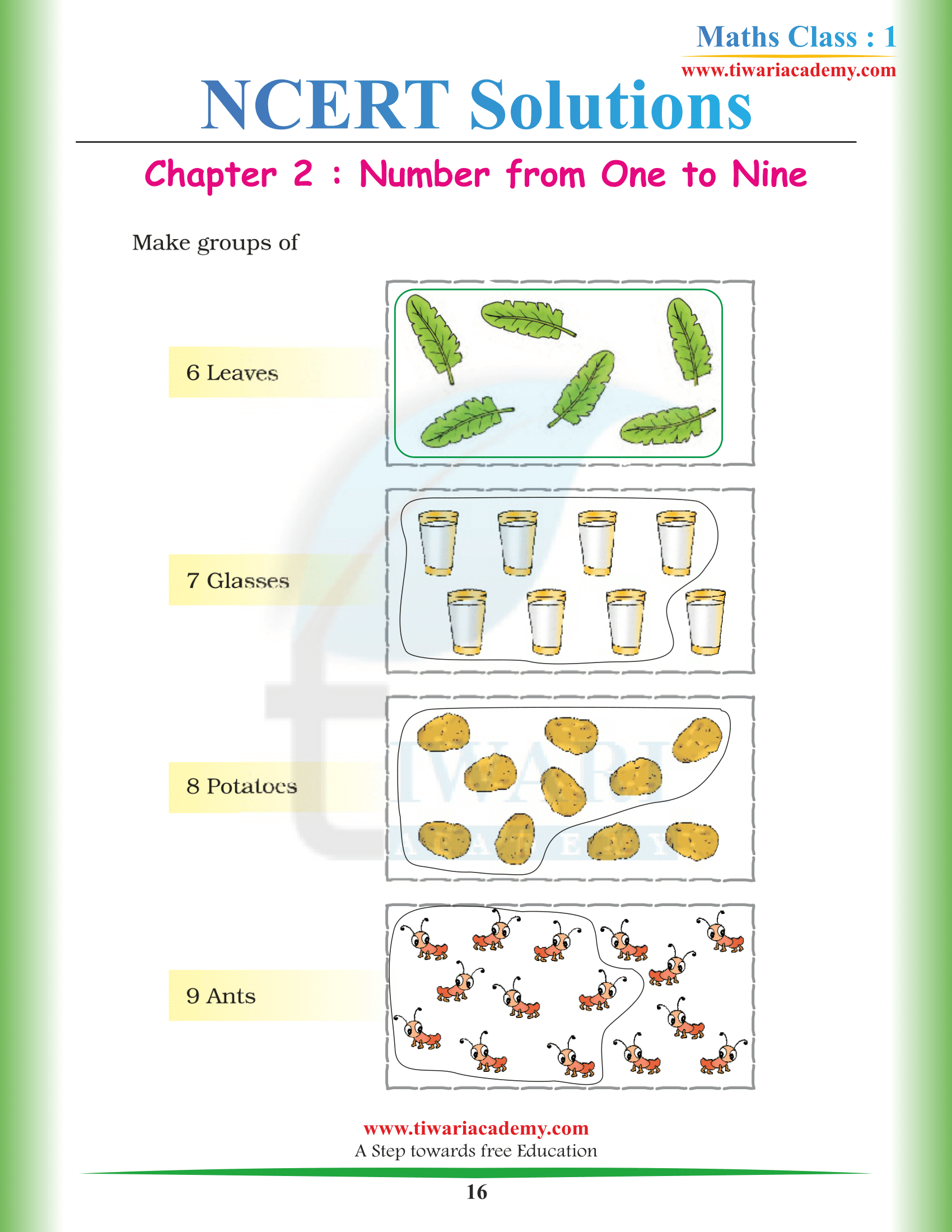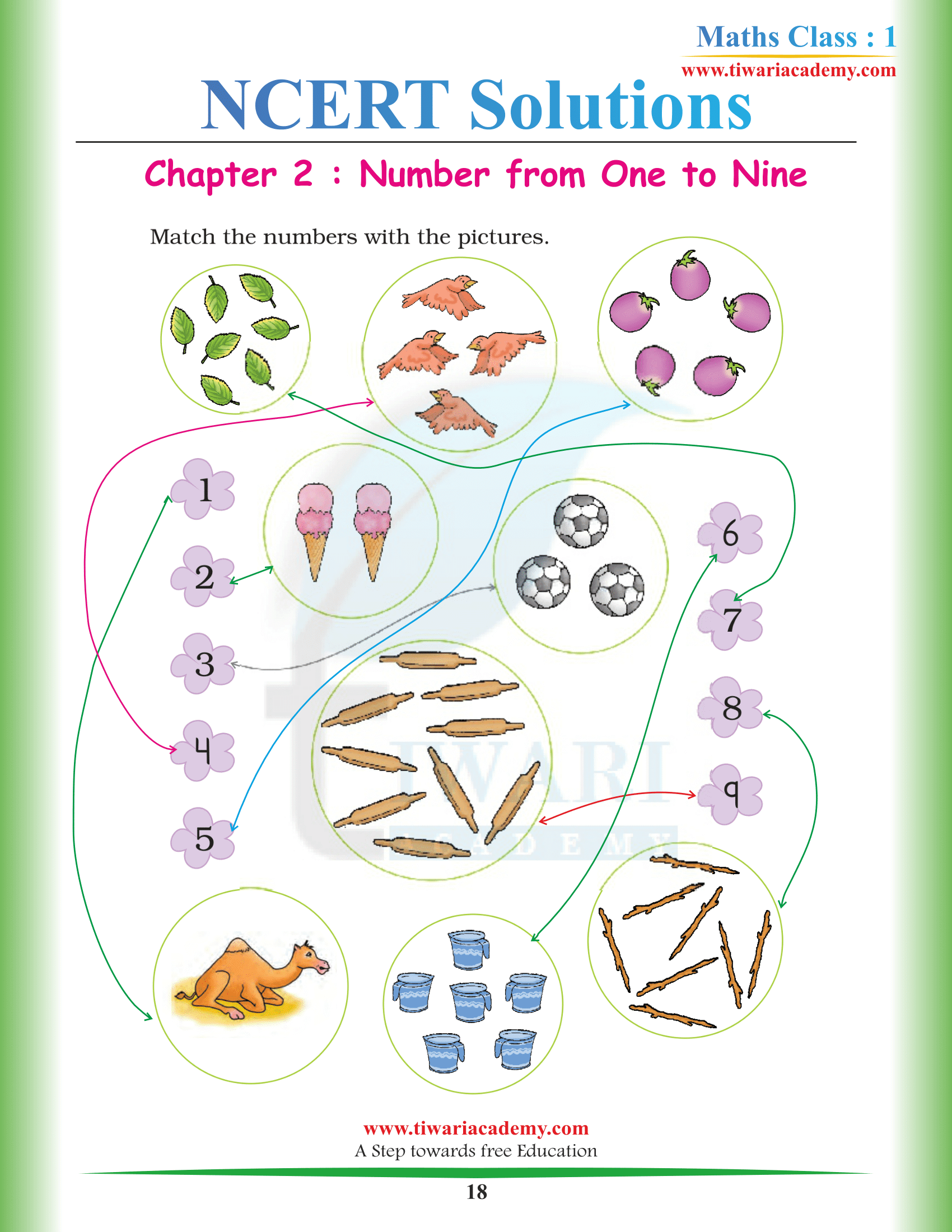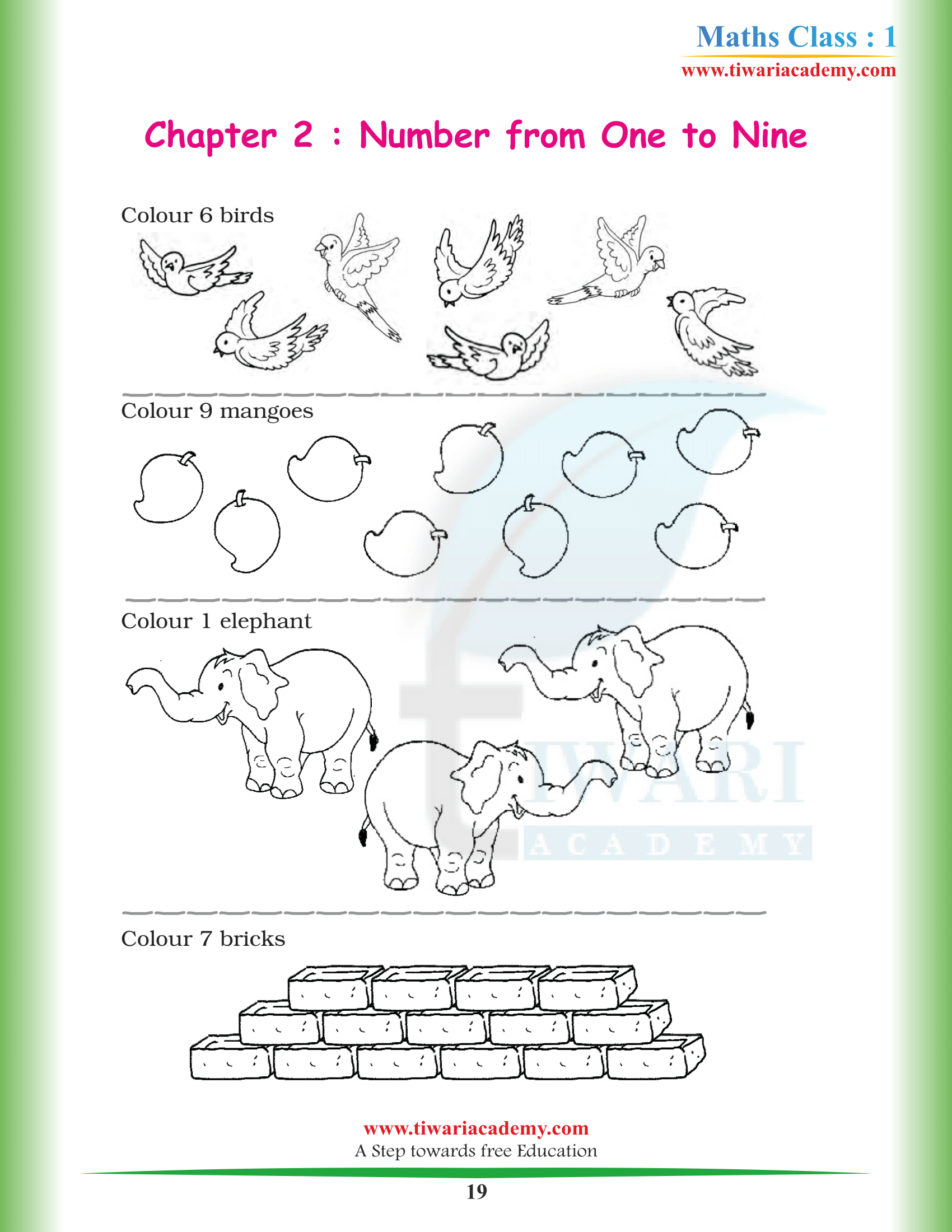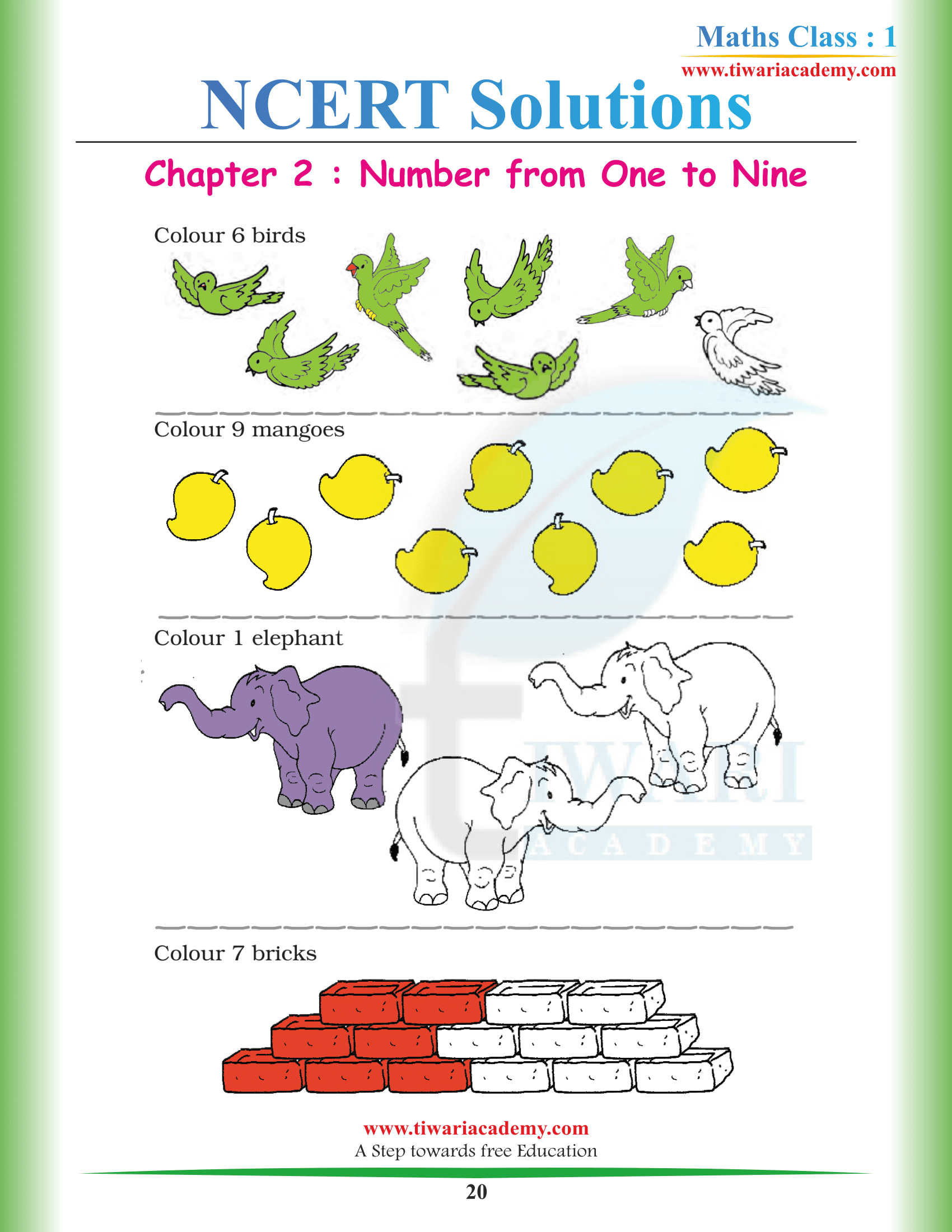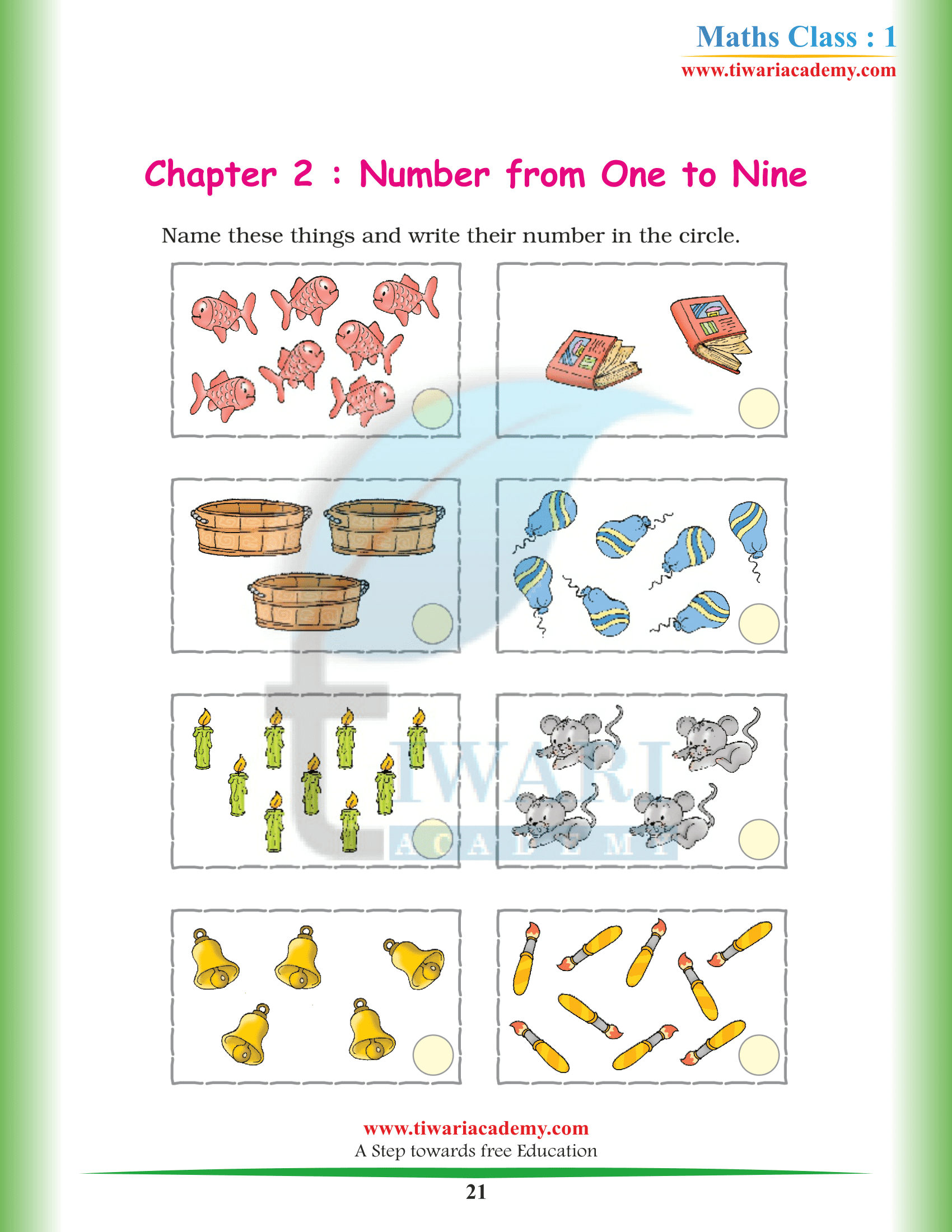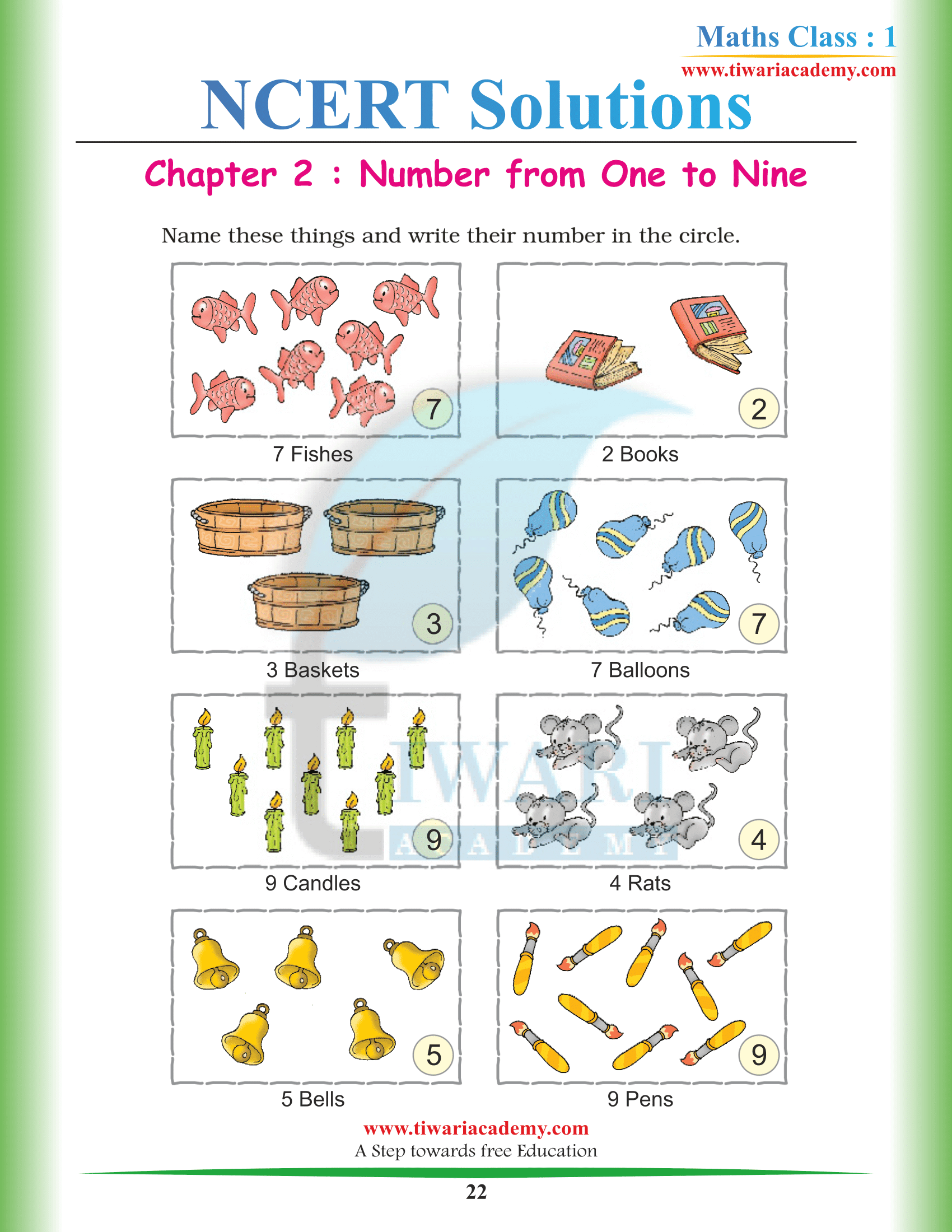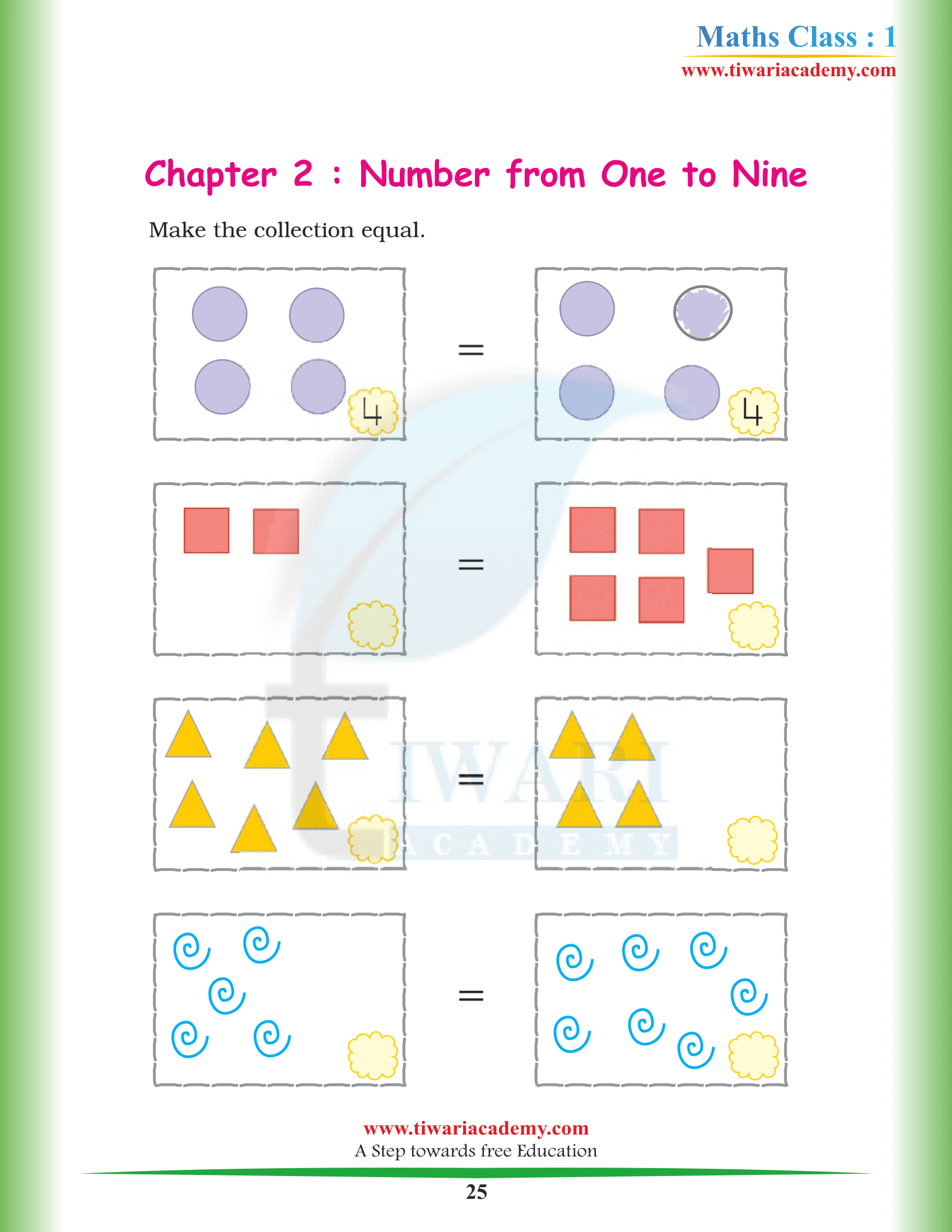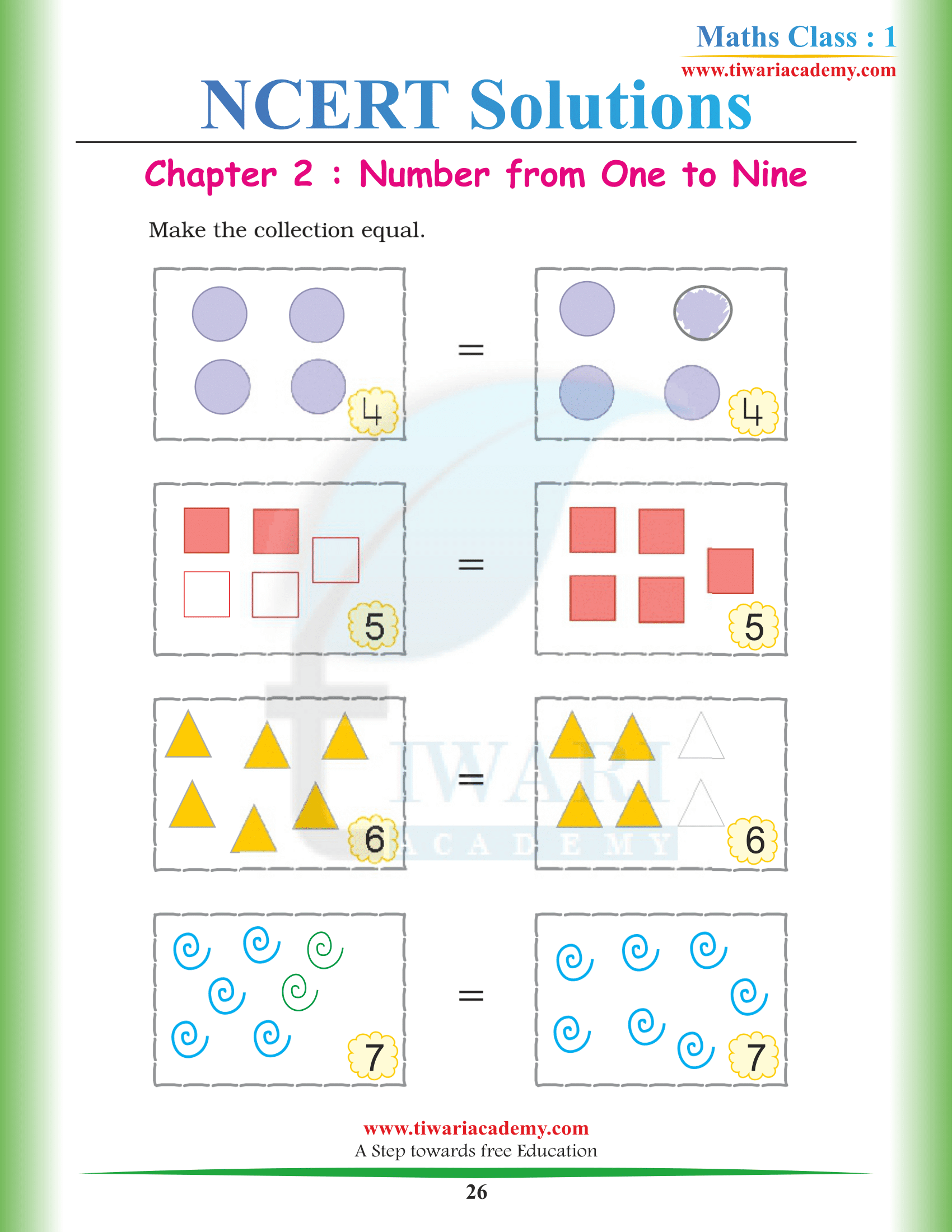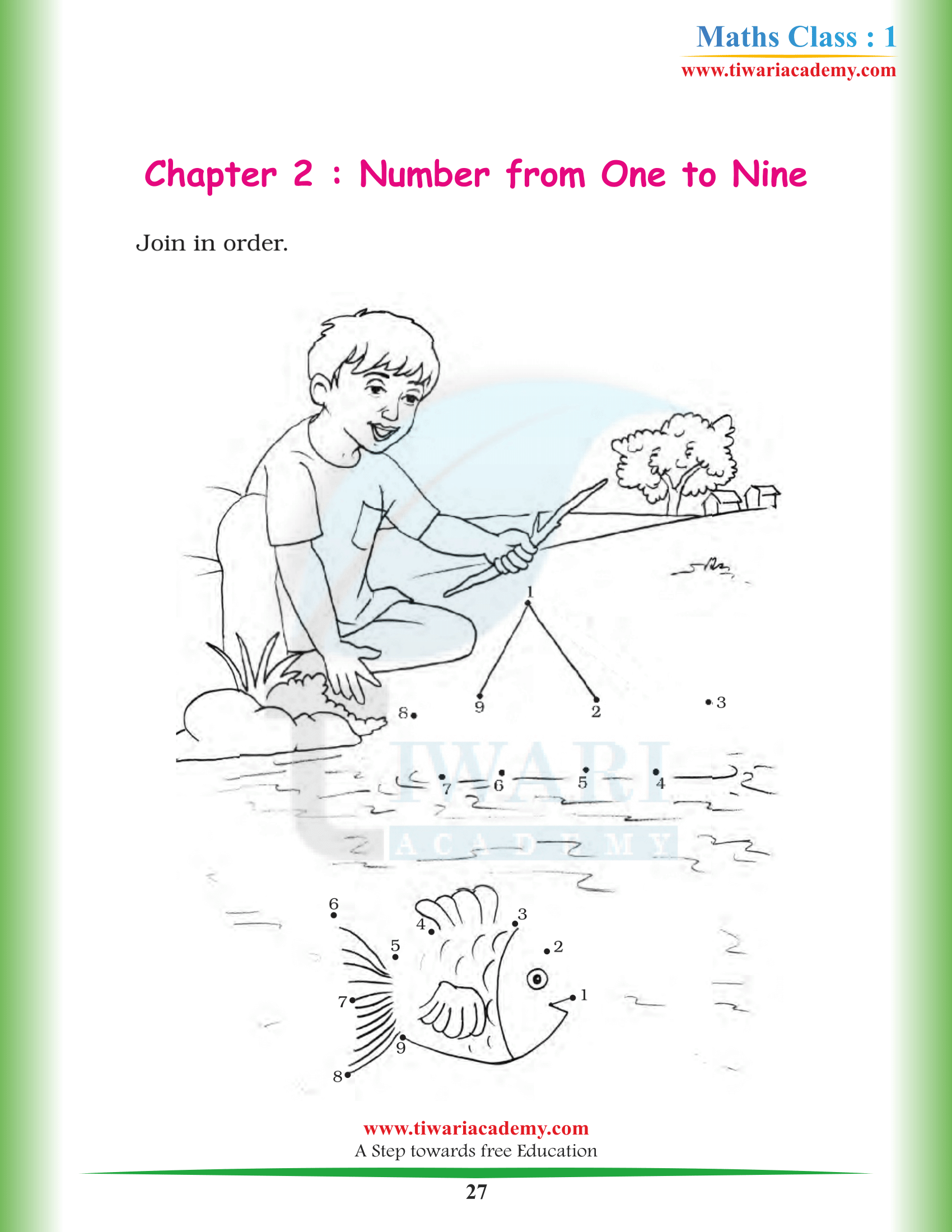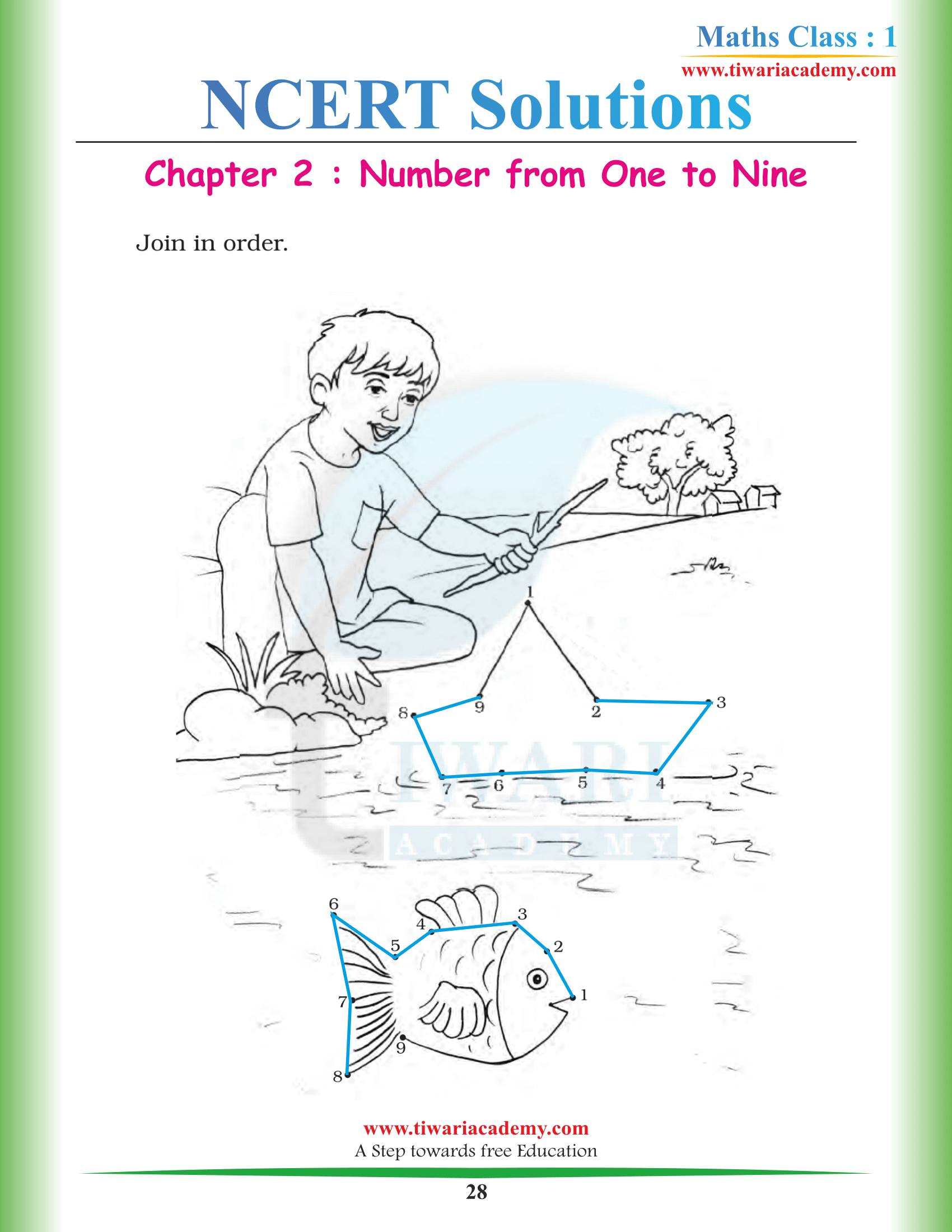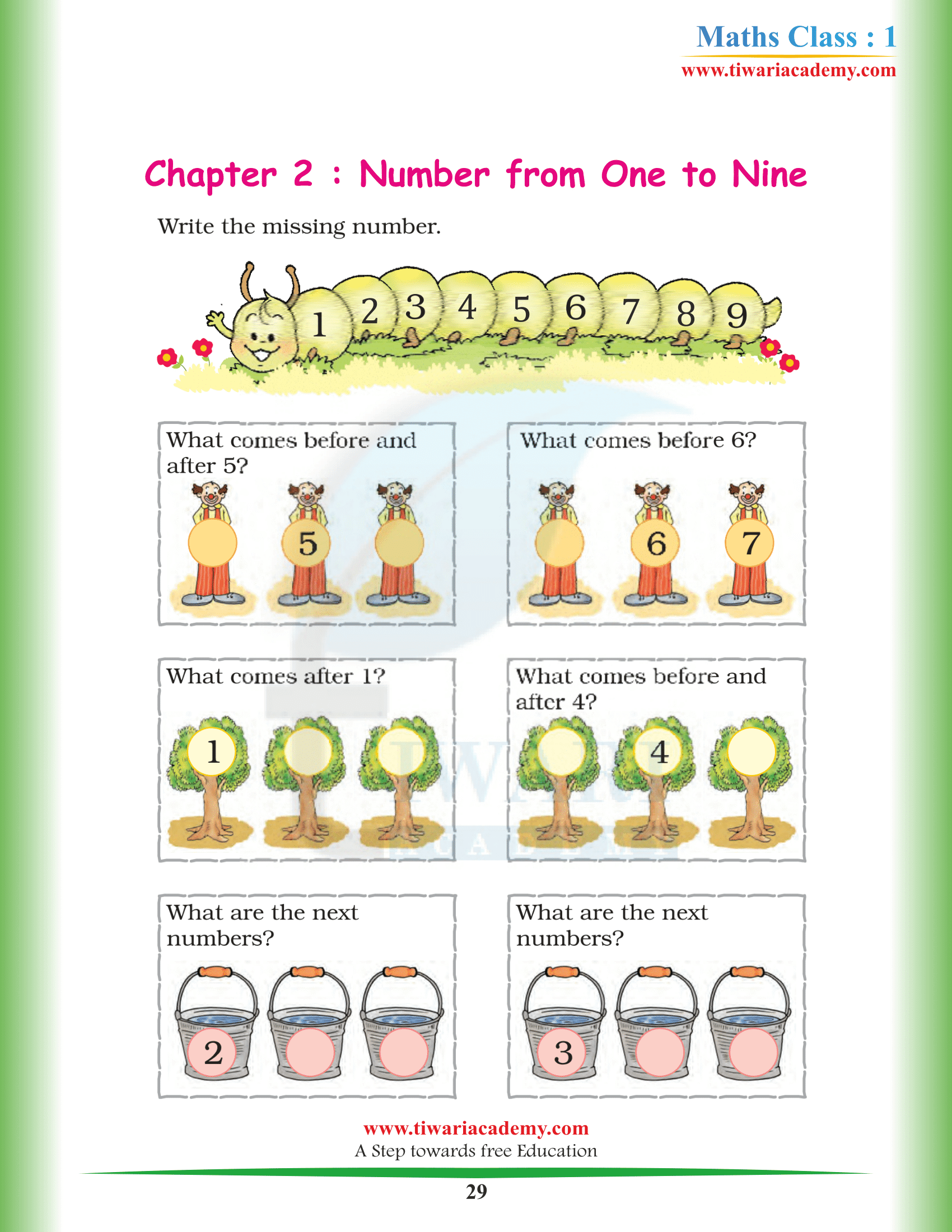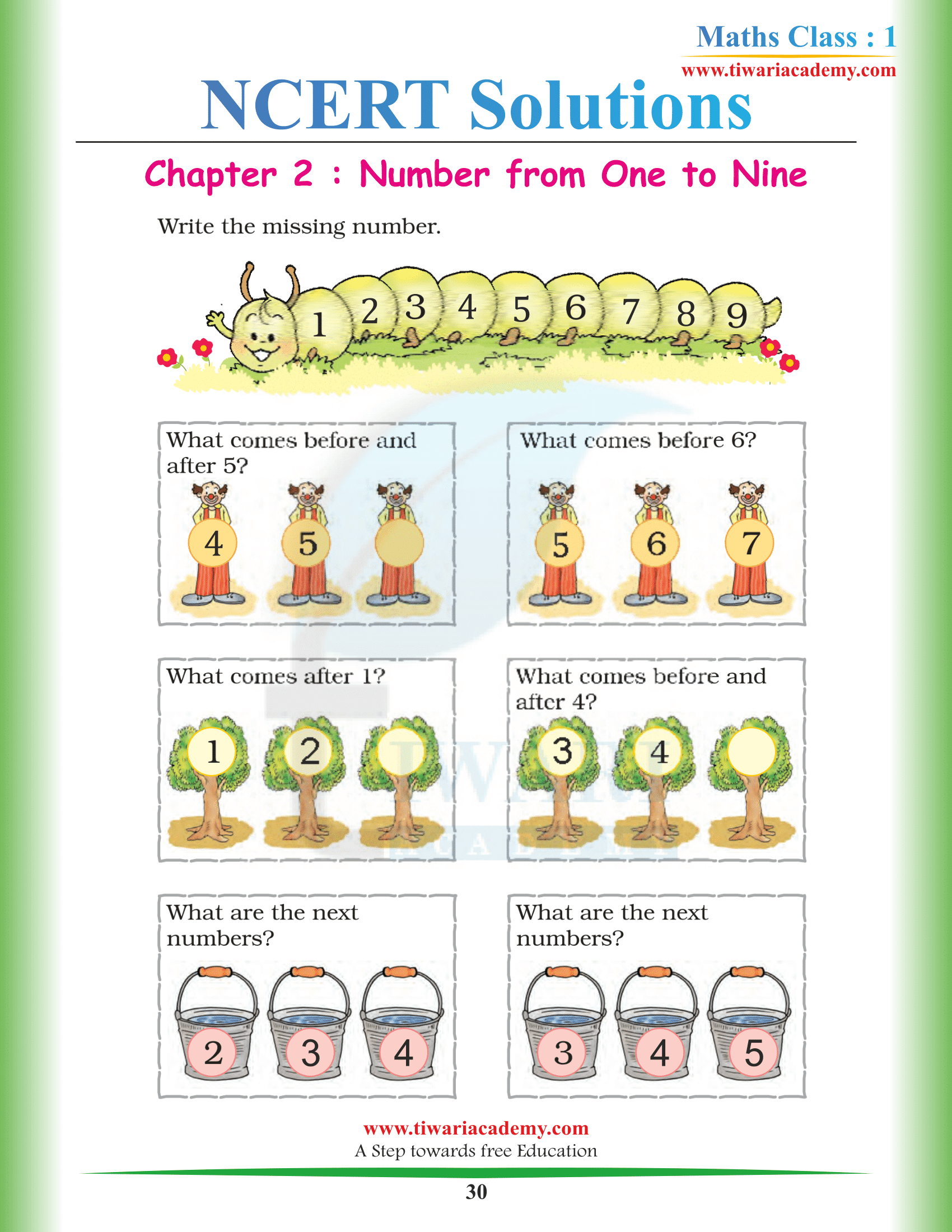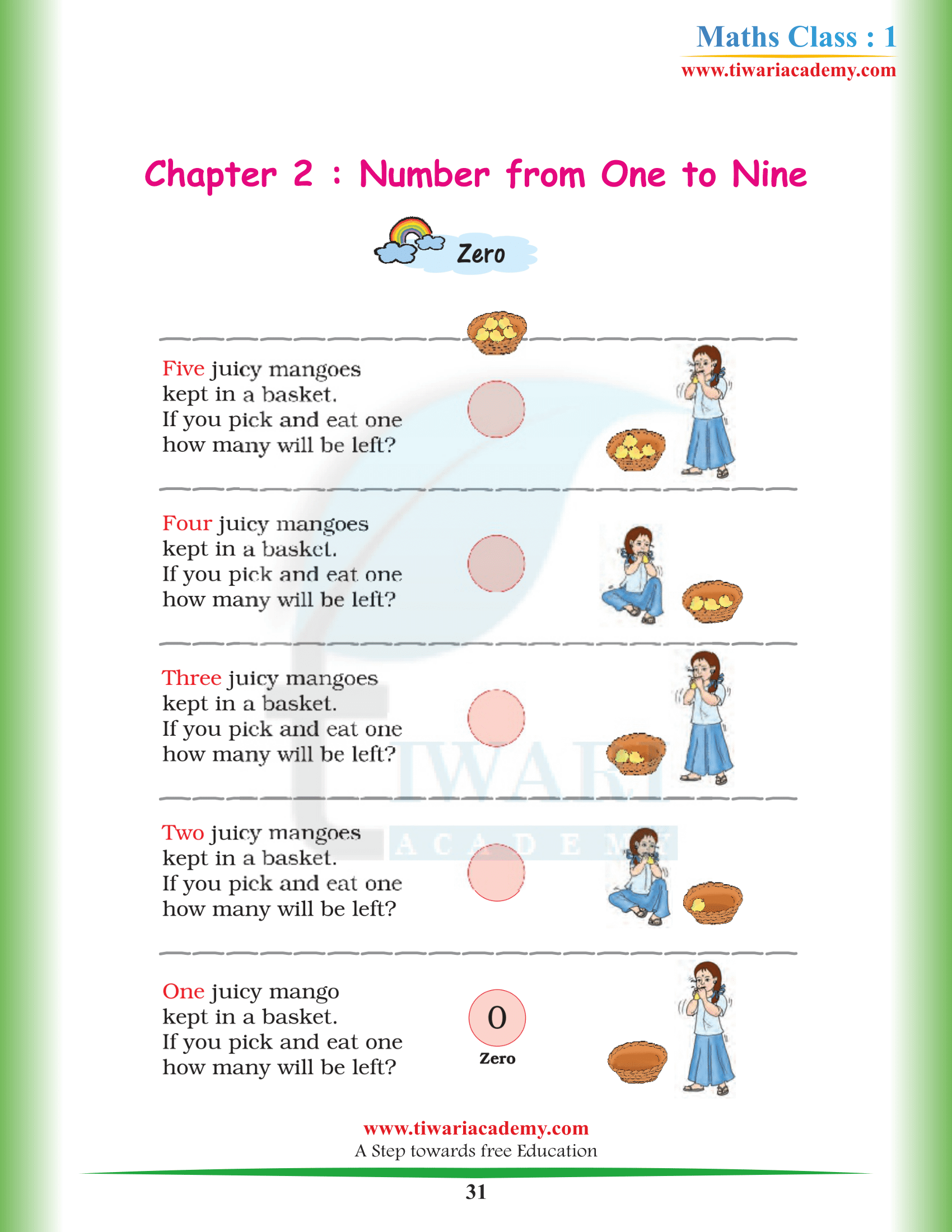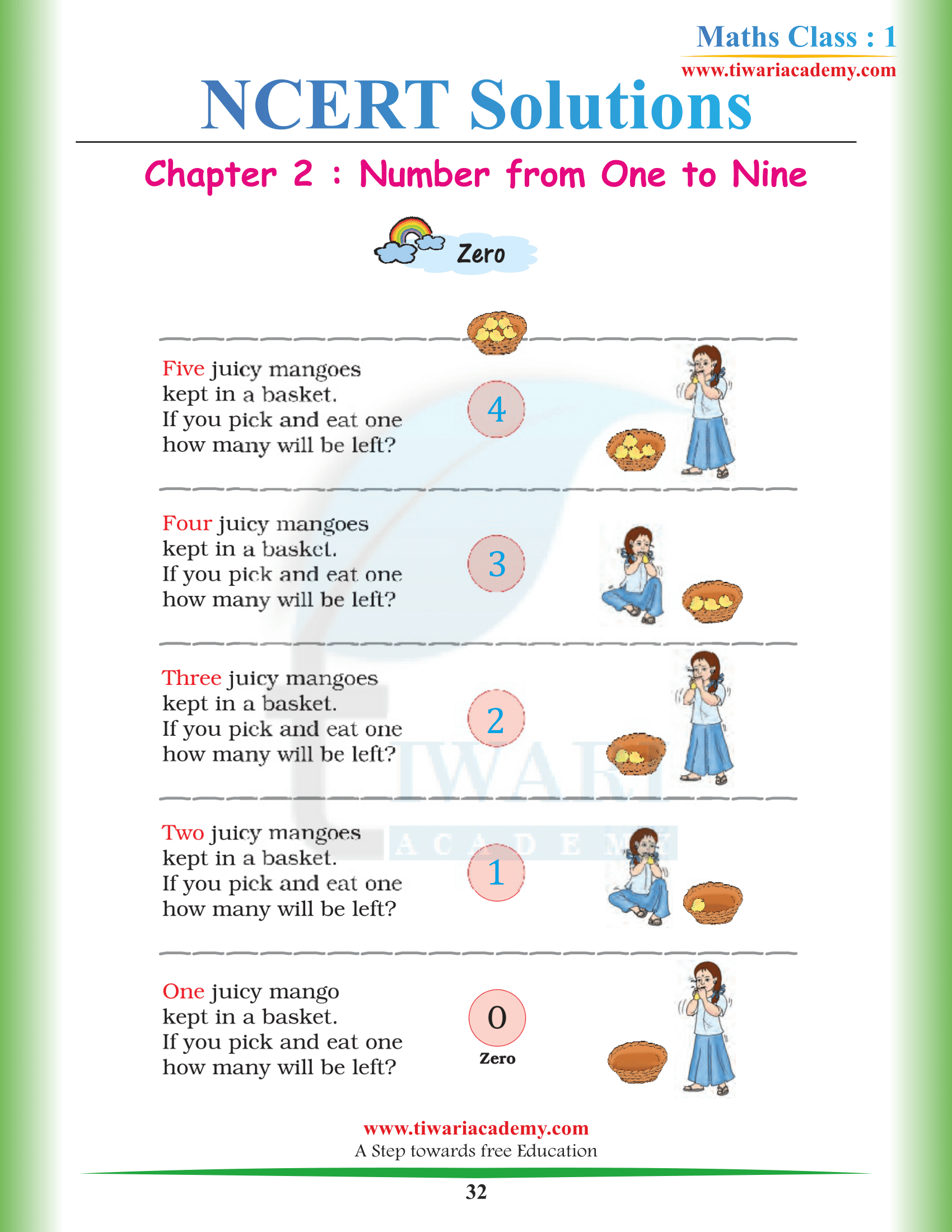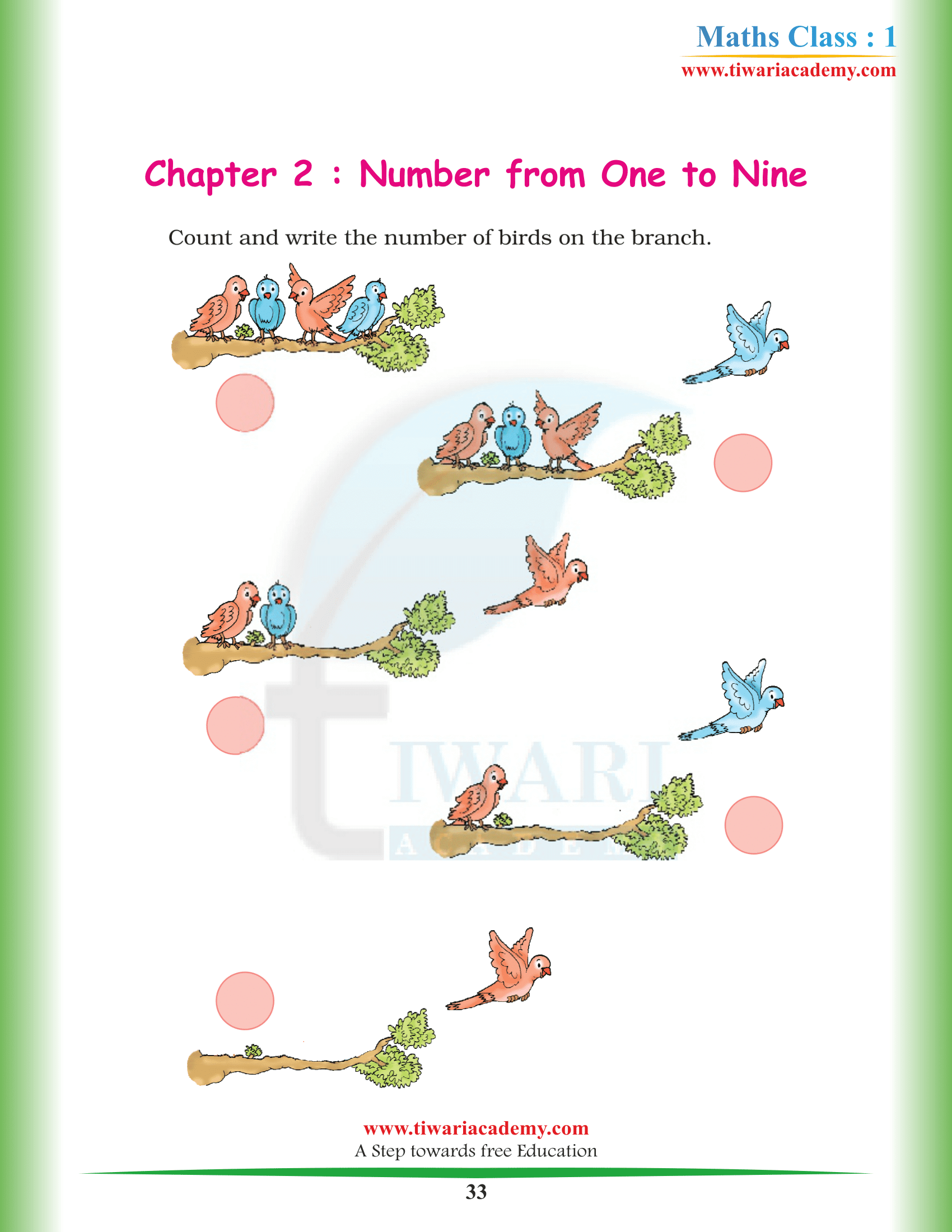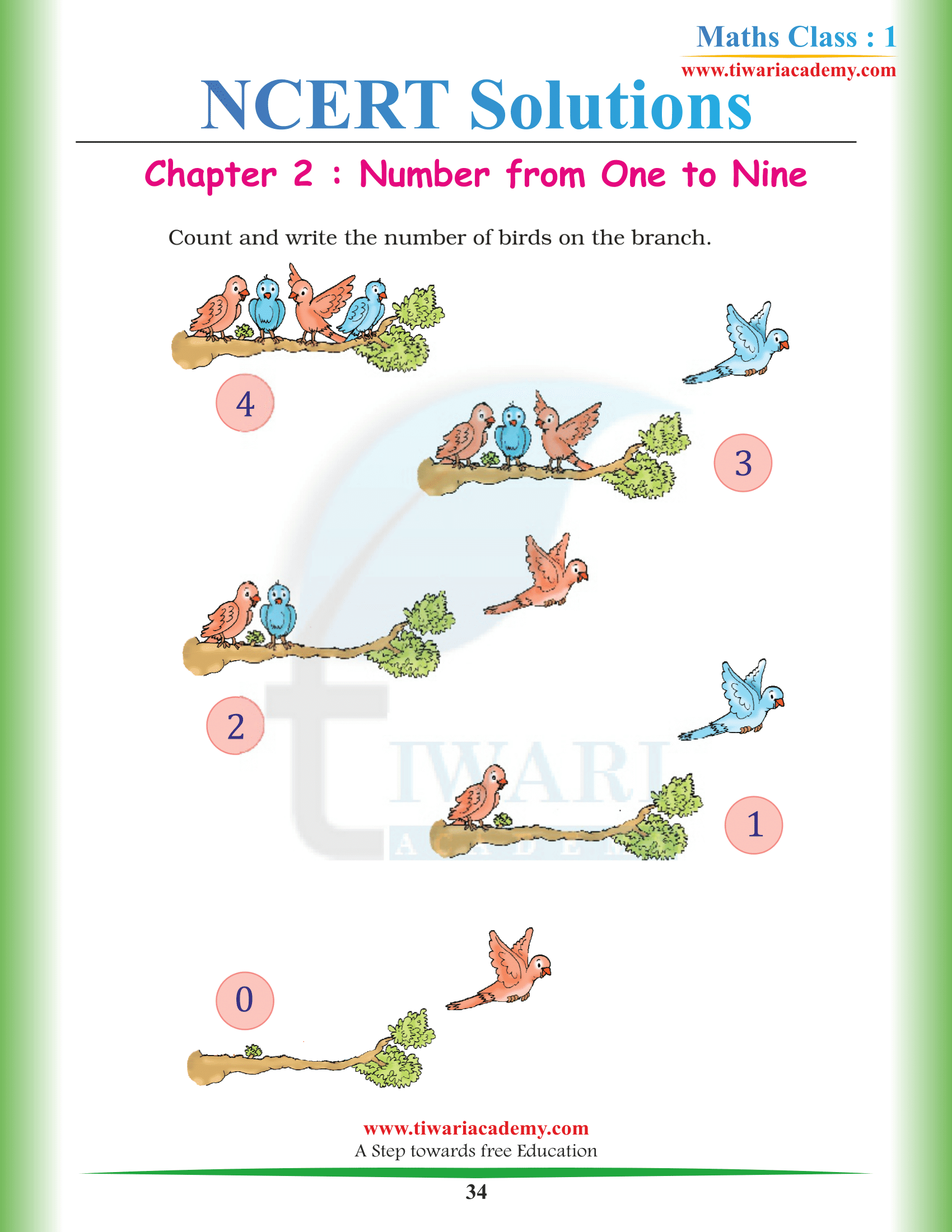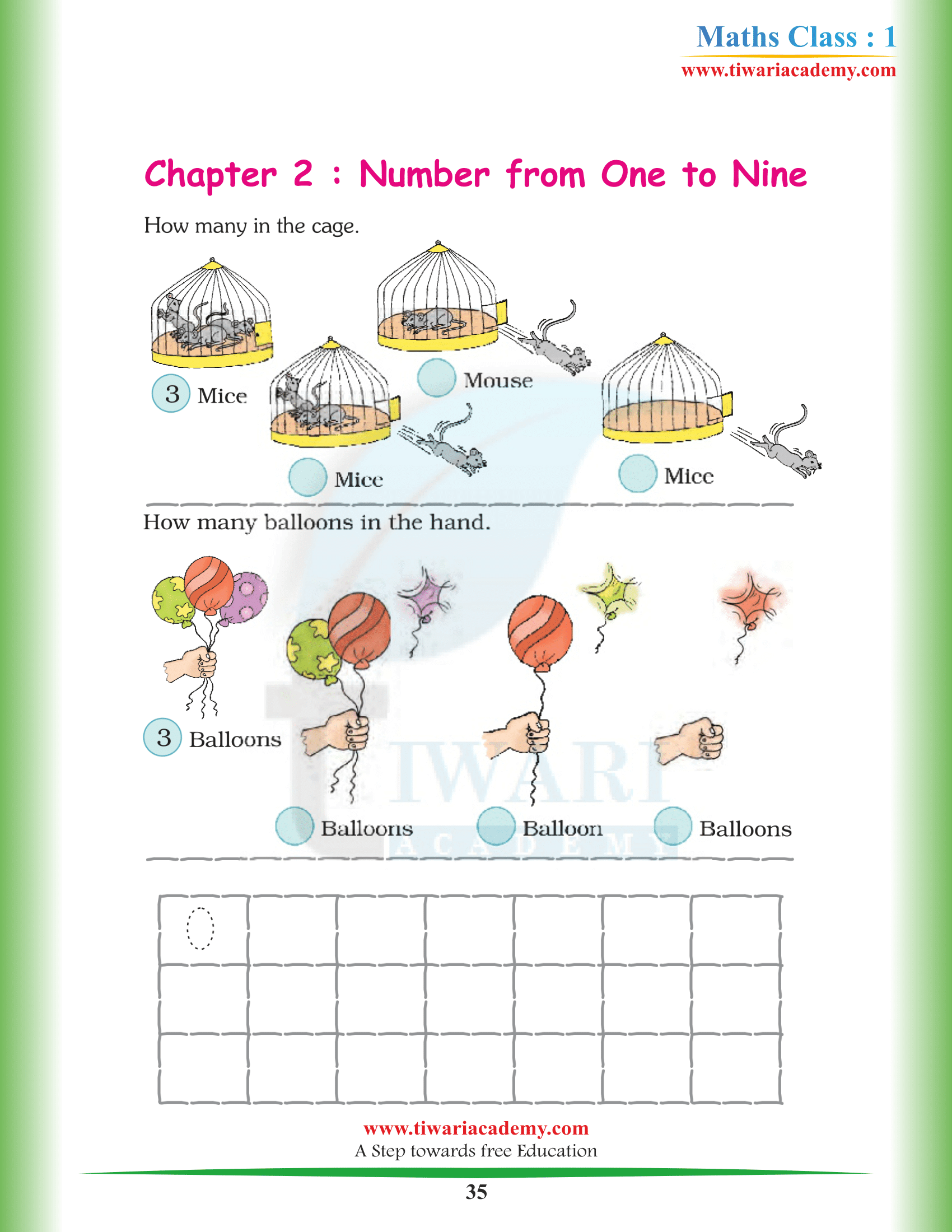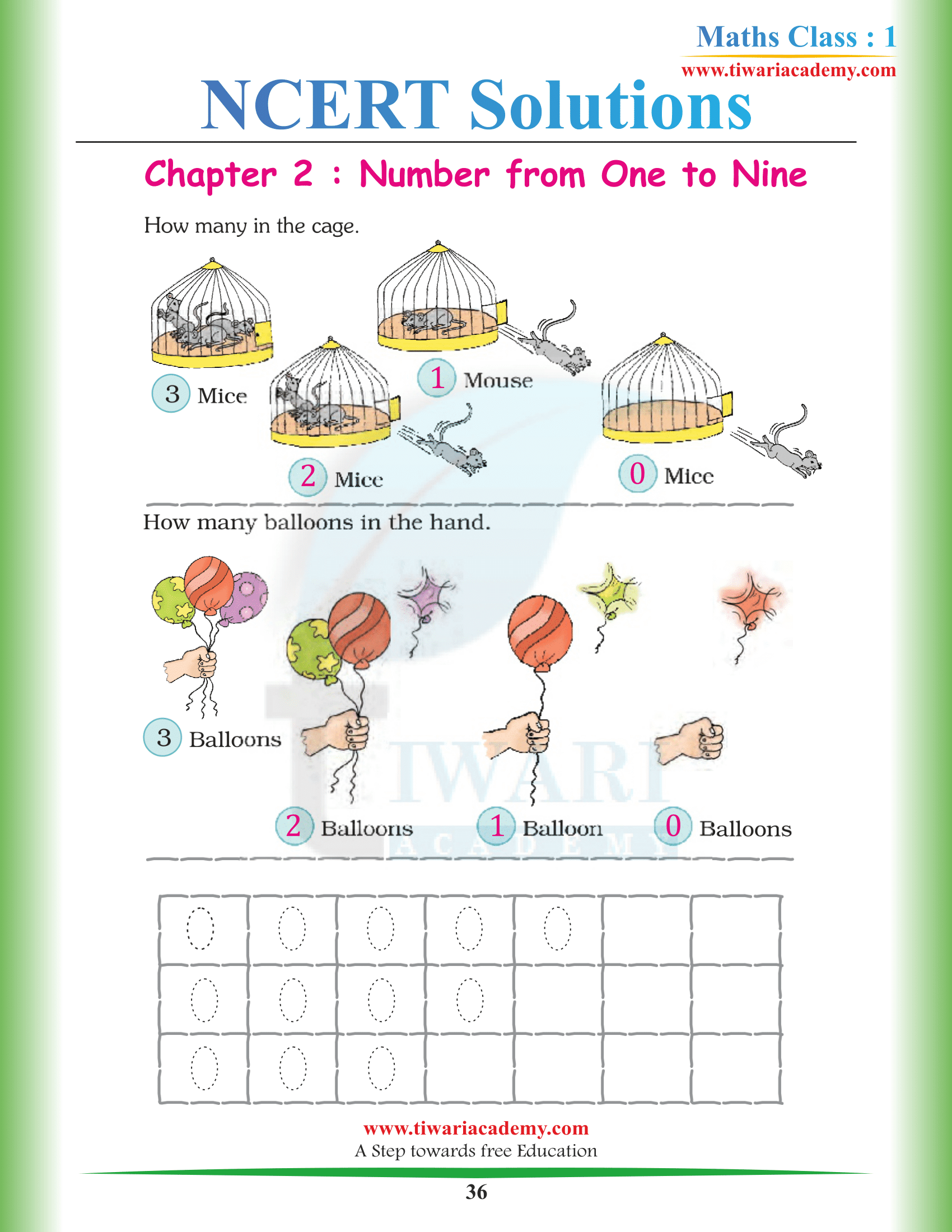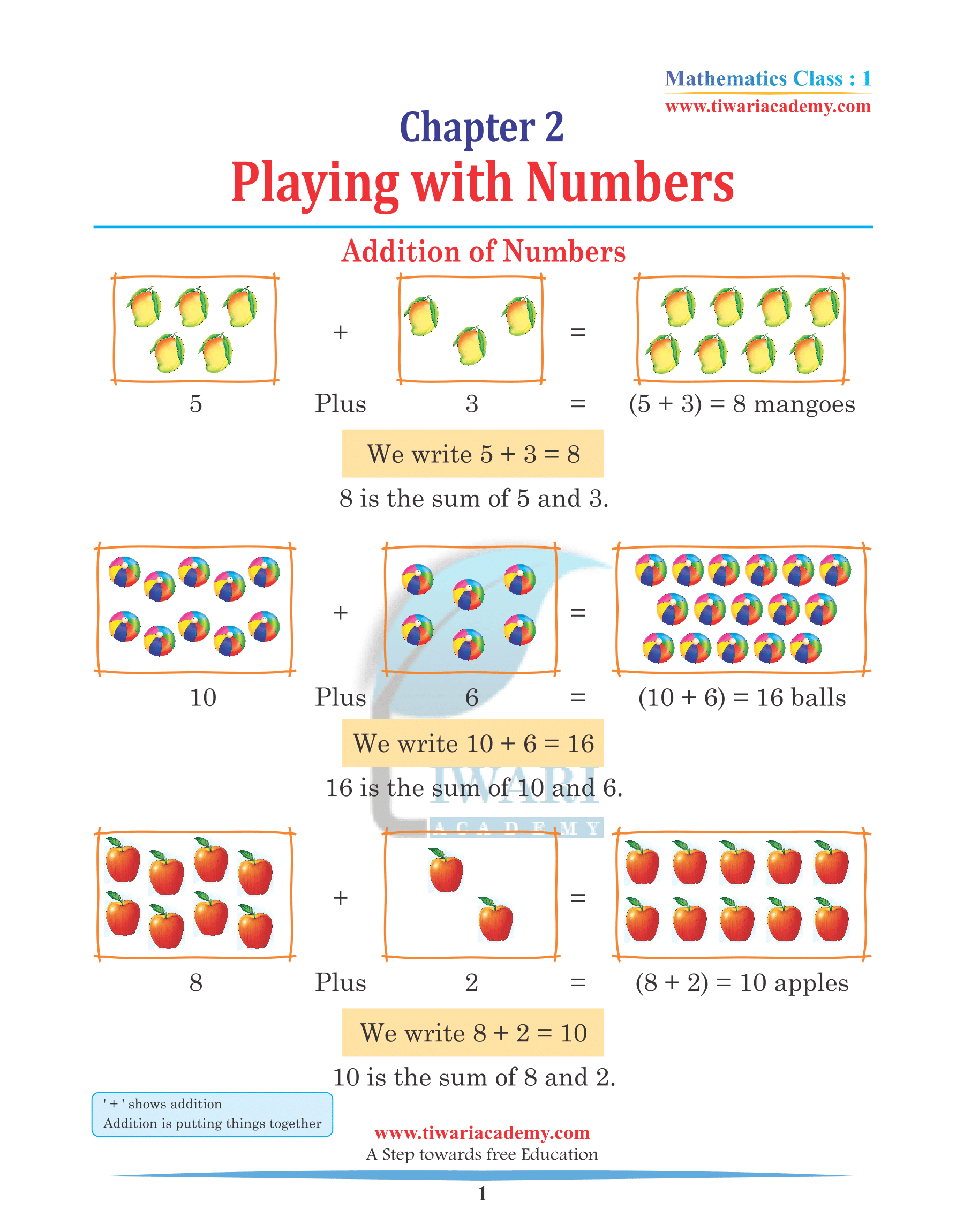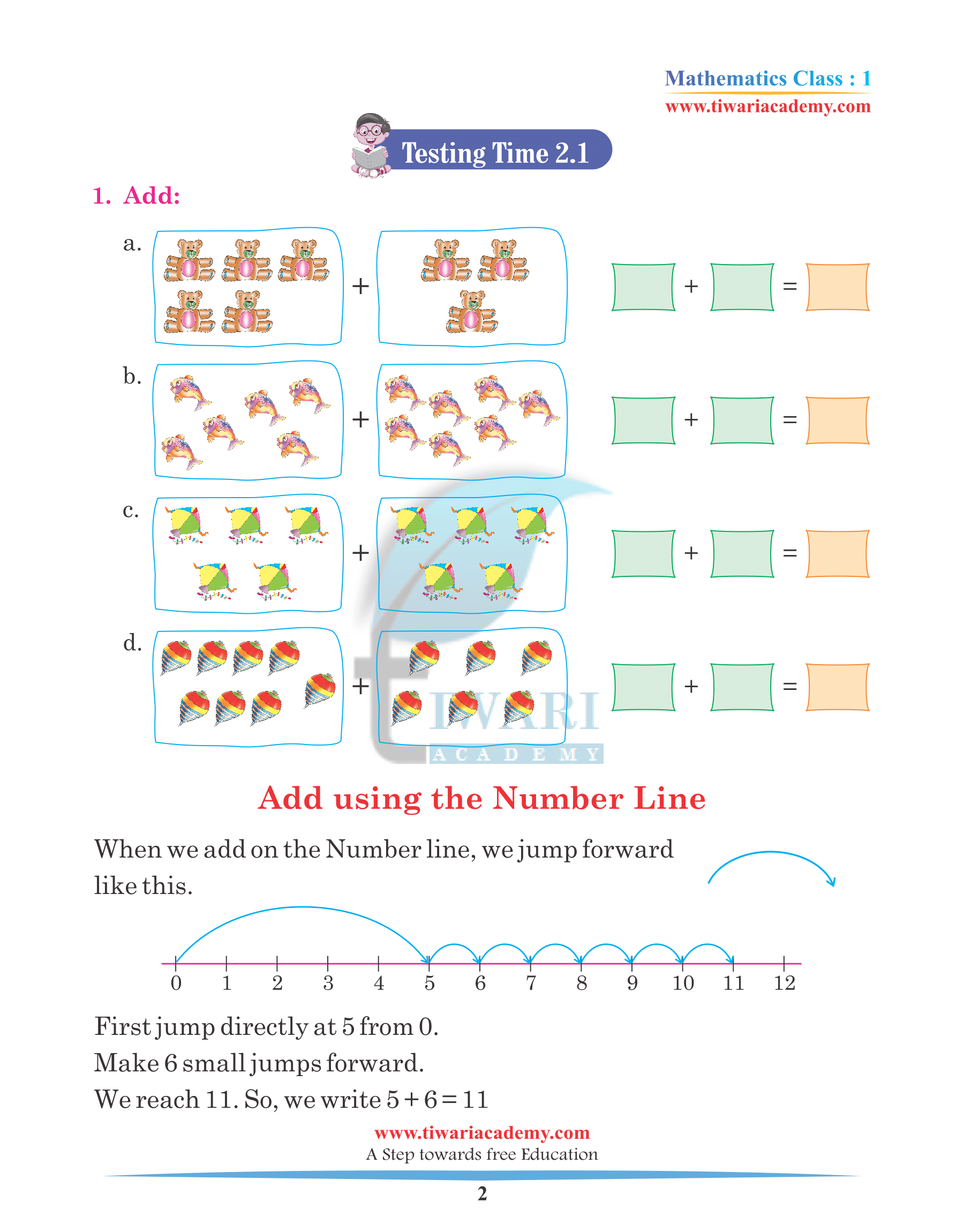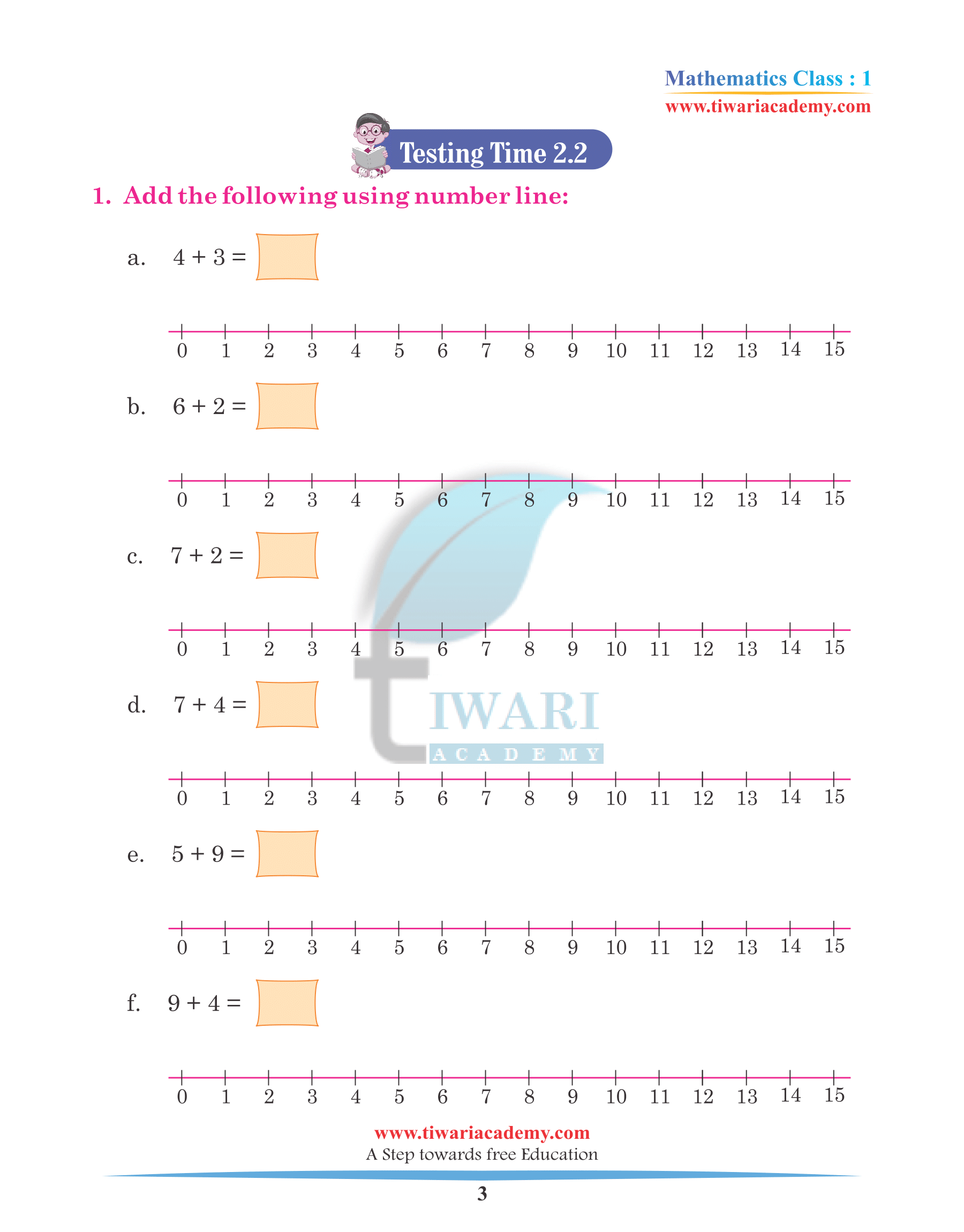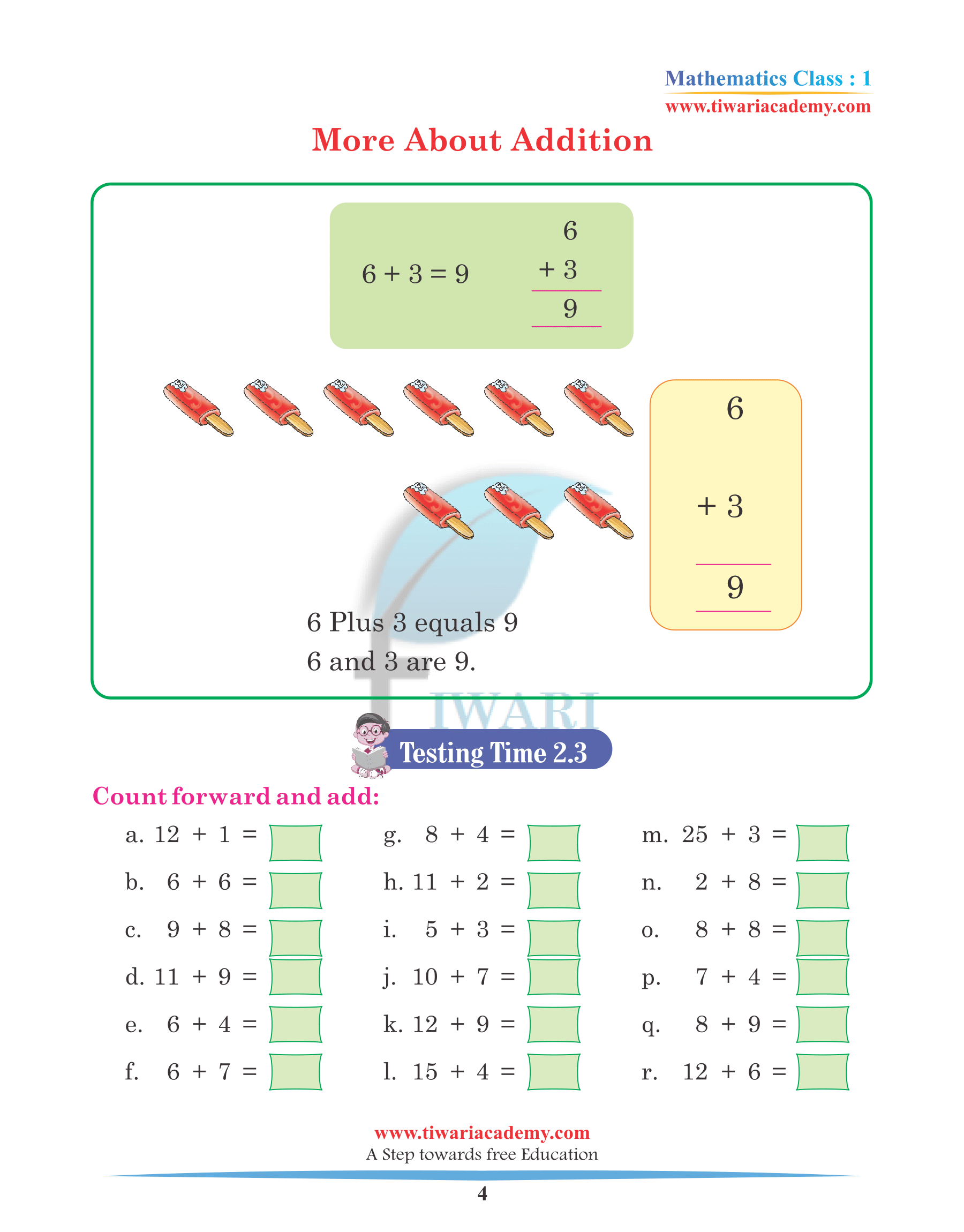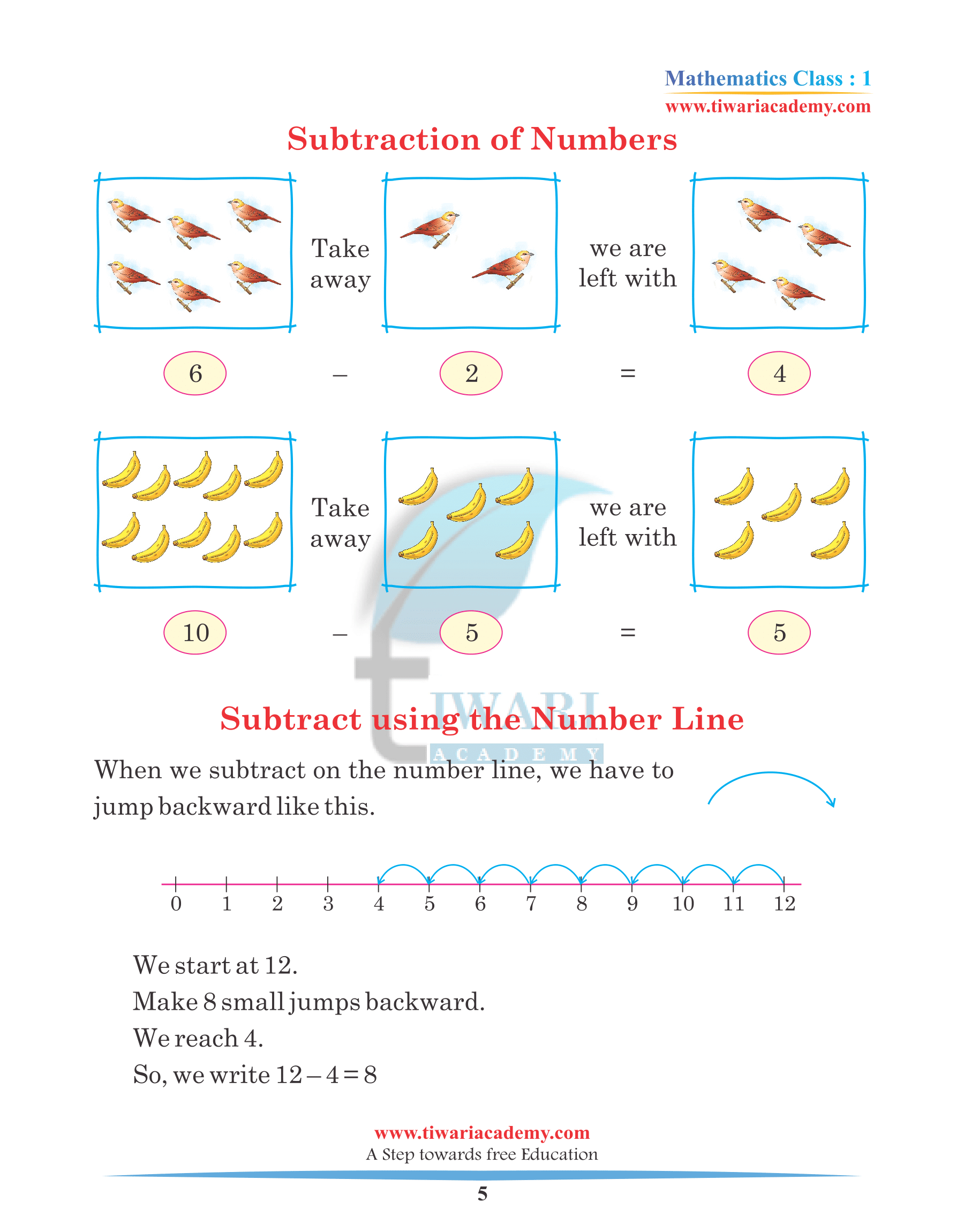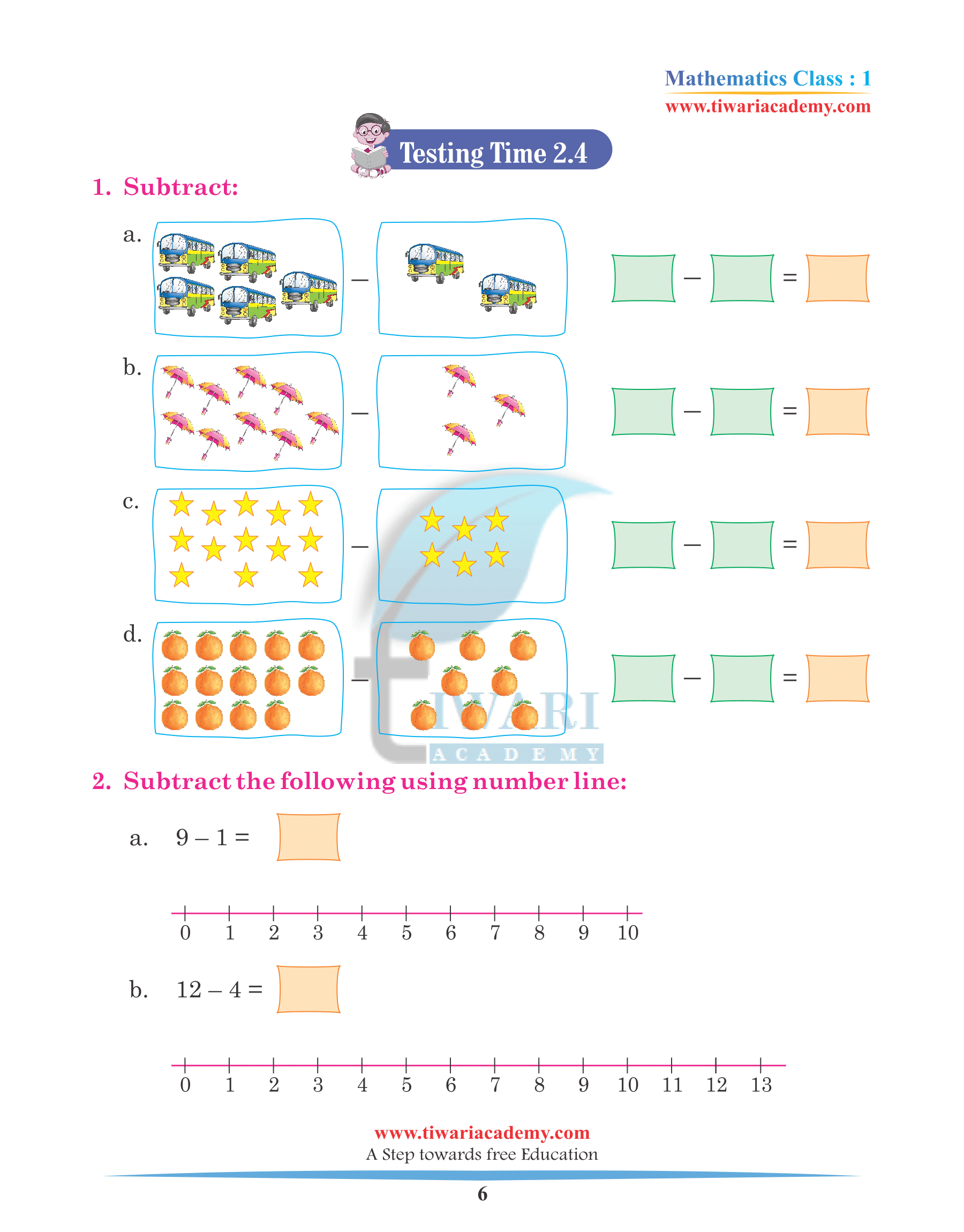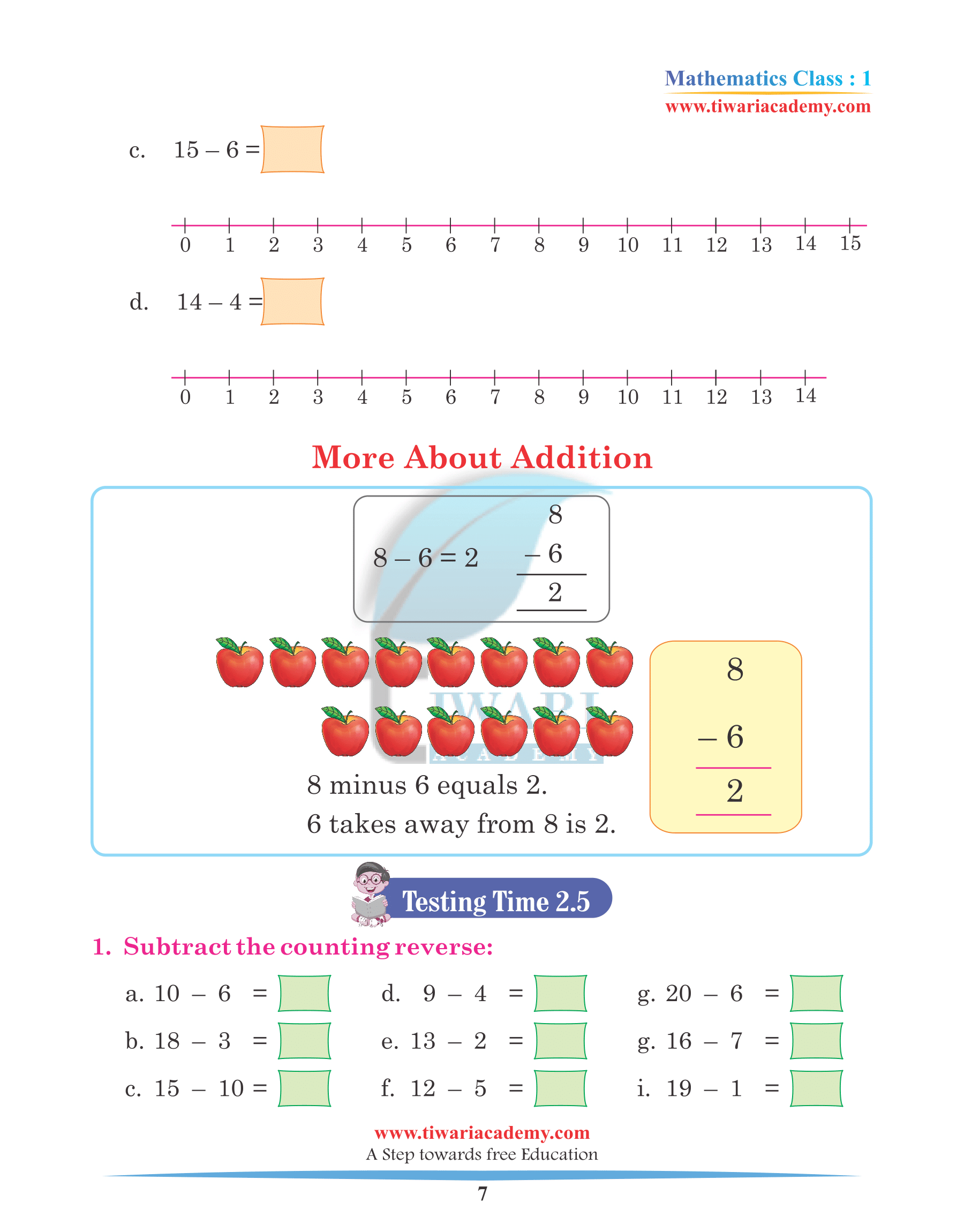 Last Edited: May 20, 2022