NCERT Solutions for Class 1 Maths Chapter 3 Addition from Math-Magic – 1 updated for new academic session based on latest CBSE Syllabus 2023-2024. Download Class 1 Maths Chapter 3 Solutions in PDF file format free without any login or signup procedure. Just visit Tiwari Academy and use the contents whatever you need. Along with NCERT Textbook solutions, a practice book is also available for more practice in Chapter 3 of grade 1 students.
NCERT Solutions for Class 1 Maths Chapter 3
NCERT Solutions for Class 1 Maths Chapter 3 Addition
One More
This is a beautiful poem of parrot singing on a tree then suddenly its friend came and joins but what happens when more will come and what they're going to do. Find out and read the poem and check the things that are more than one. Answer the questions below by adding one more.
Examples:
1. Two cows plus one cow is equal to Three cows. (2 cows + 1 cow = 3 cows)
2. Three children plus two children are equal to five children. (3 children + 2 children = 5 children)
Add and Match
So in previous chapters you already learnt how to match with the other things and here you learned how to add more in one or two, so this time we will learn how to add more and match along with its. Try it will be fun to do two things together.
Examples:
1. 5 Tomato + ___________ = 5 Tomato (5 Tomato + 0 Tomato = 5 Tomato)
2. 4 Ants + _______________ = 6 Ants (4 Ants + 2 Ants = 6 Ants)
Add
In this chapter again you have to add but his time the thing is more than one. So here some of the question that requires you to count that you have learn previously on your hands or with the help of something. This will take the difficulty a bit up.
Examples:
1. 4 + 2 = 6
2. 5 + 1 = 6
3. 3 + 6 = 9
Write the missing numerals
Now this part is where you will learn how to get the result of some of the numbers, Results are already there now you have to guess the numbers. How much should you add to get the same result. One can always ask for help.
Examples:
1. 2 + 3 = _________
Ans. (2 + 3 = 5)
2. 4 + 0 = _______
Ans. 4 + 0 = 4
Do you think chapter 2nd from class 1 Math can be simple to teach counting?
Chapter 2 from class 1st tries to teach counting in a fun way so that the teachers and students both can enjoy learning and teaching. The goal is to make the students practice counting.
Is there any other effective way you suggest children can learn to count from chapter 2 from Math class 1?
I think the best way I can suggest is to make them count themselves and make it practice multiple times so that the more they practice the faster they will learn.
How do you find this chapter 2 for 1 – 9 counting for Math students of class 1st?
The chapter is made in such a colourful way that the children won't ignore their favorite toys, animals, and other things given in the chapter and start the chapter and eventually learn from it.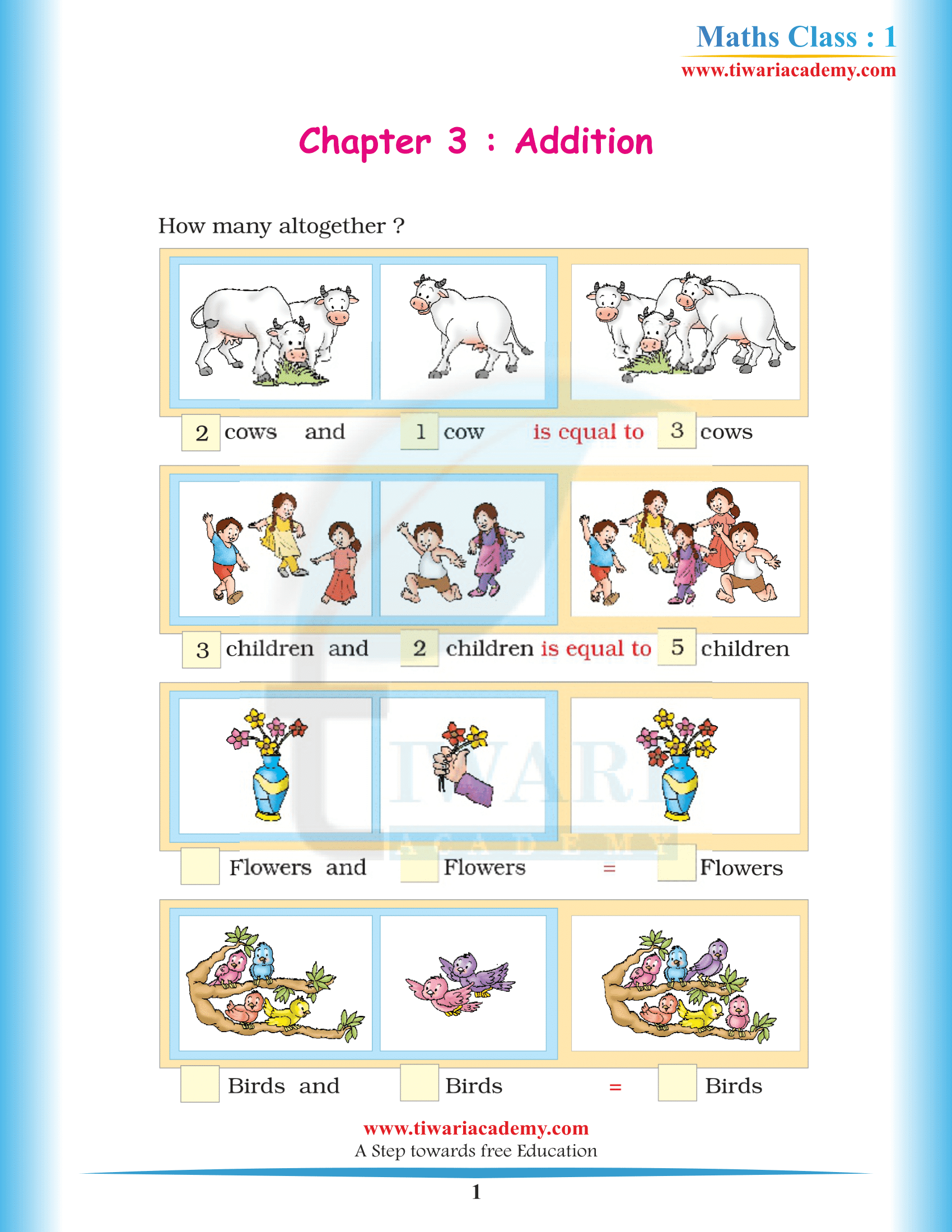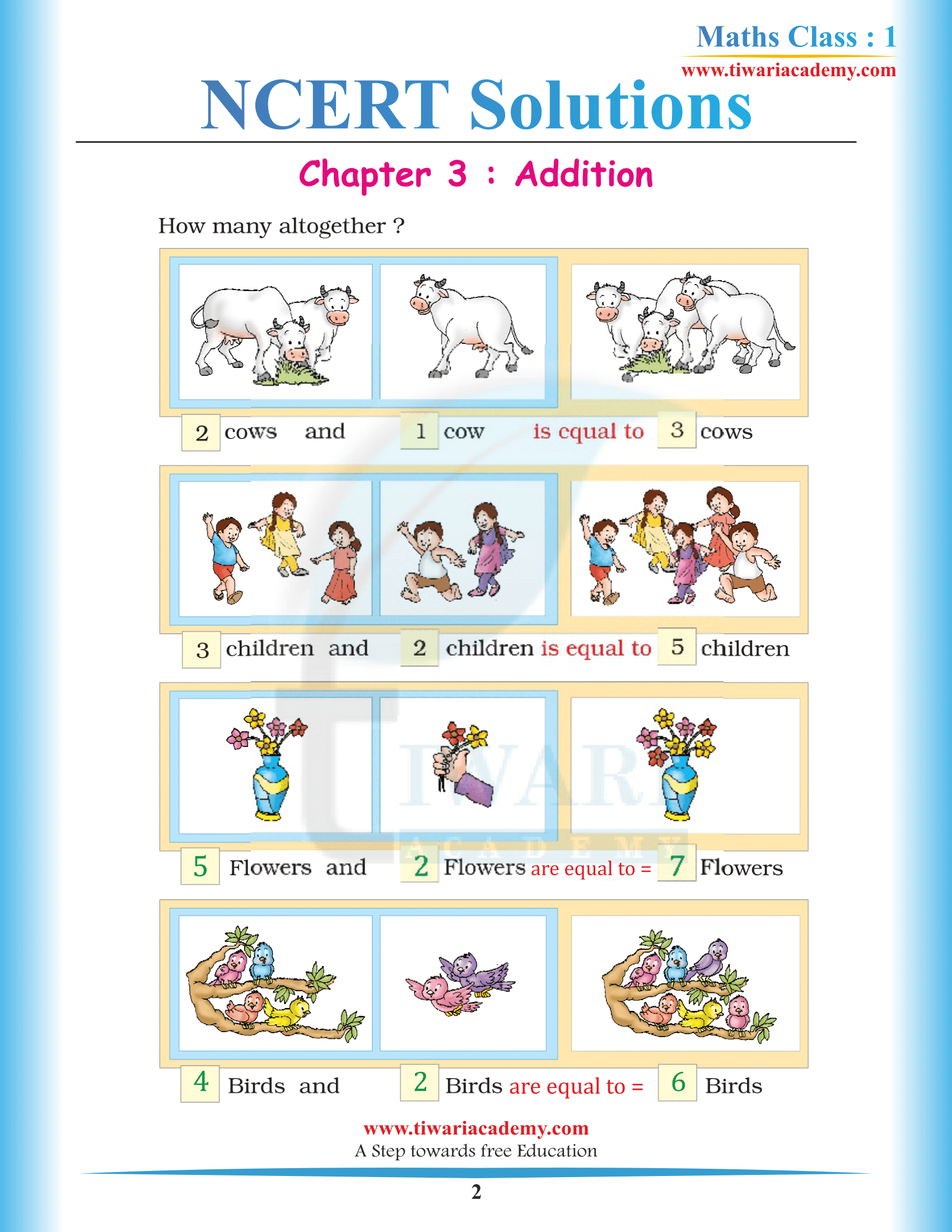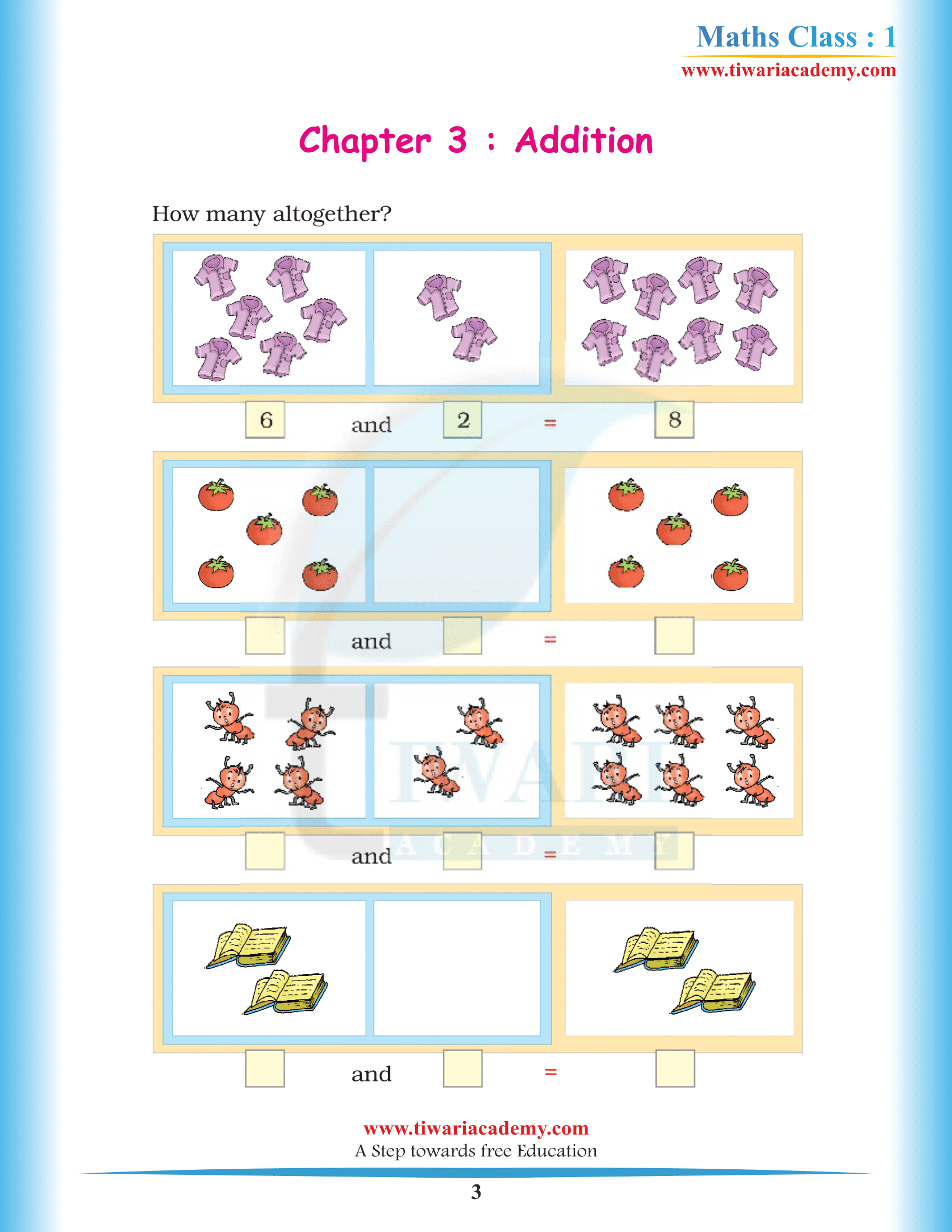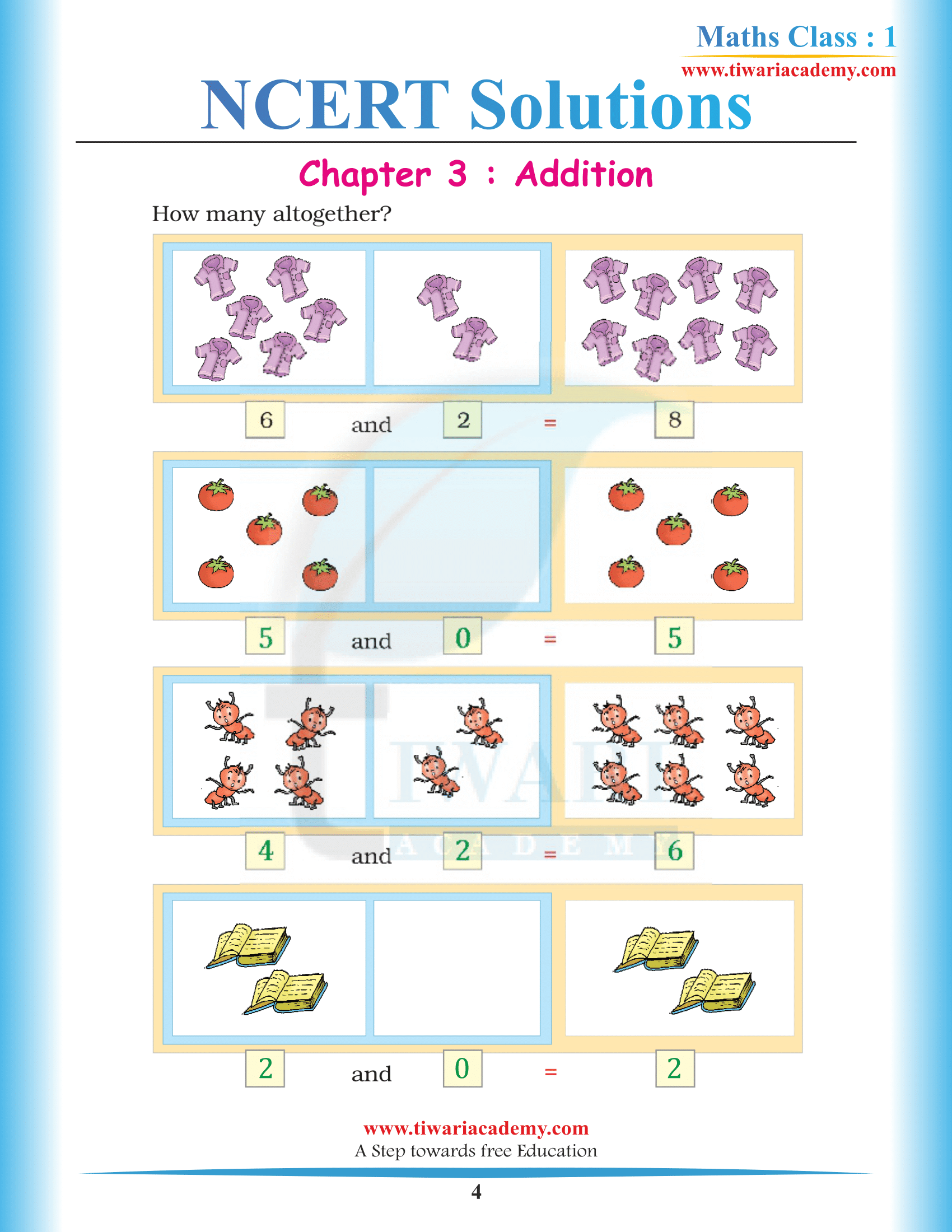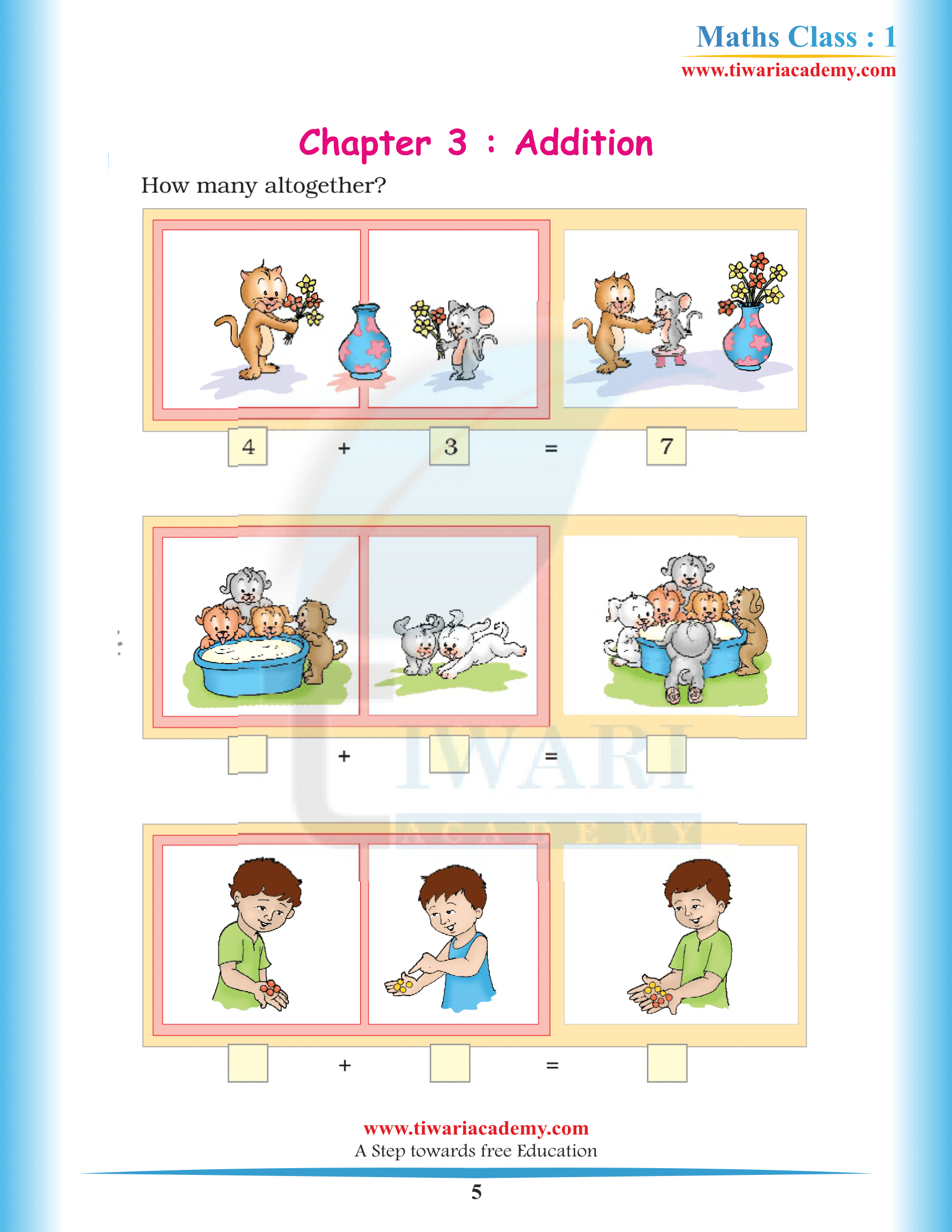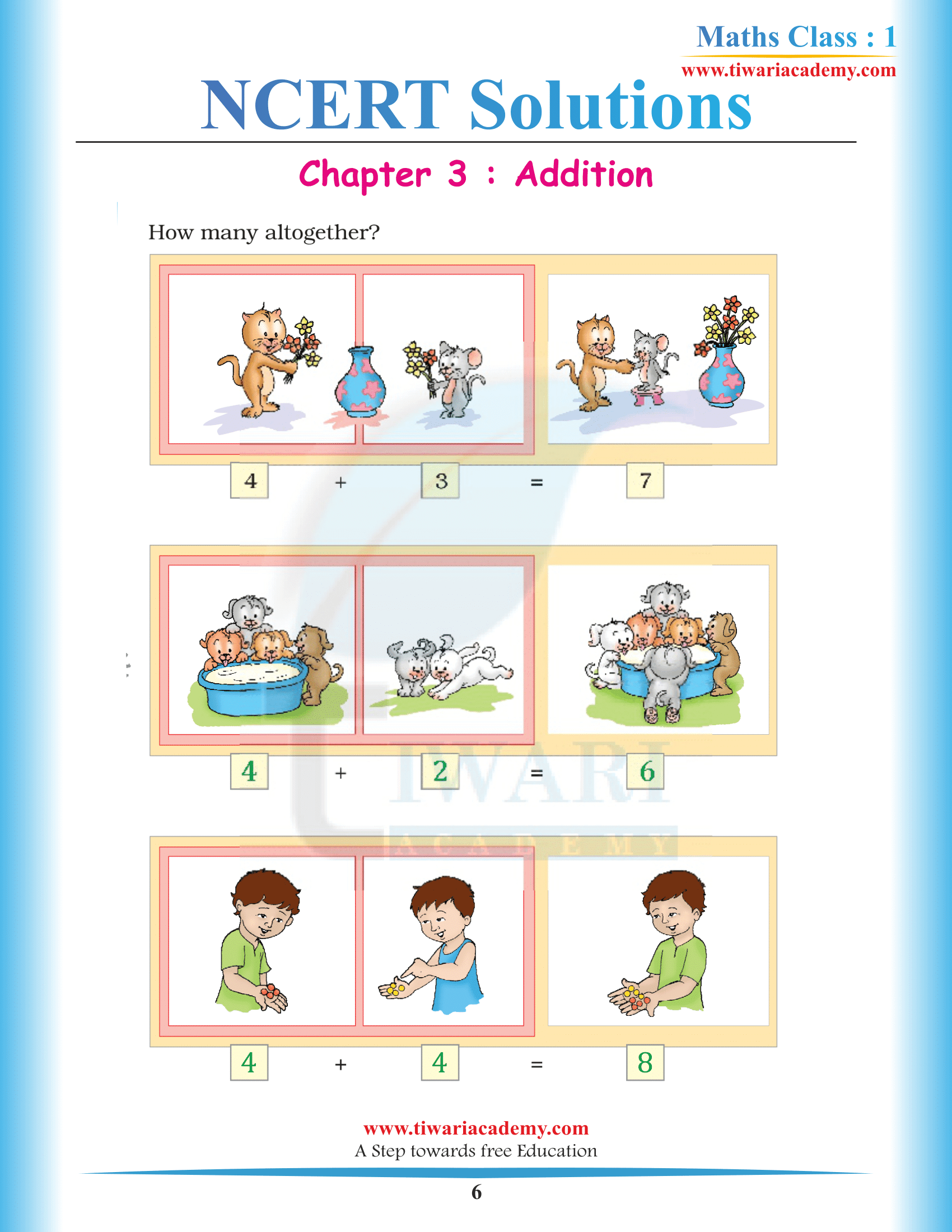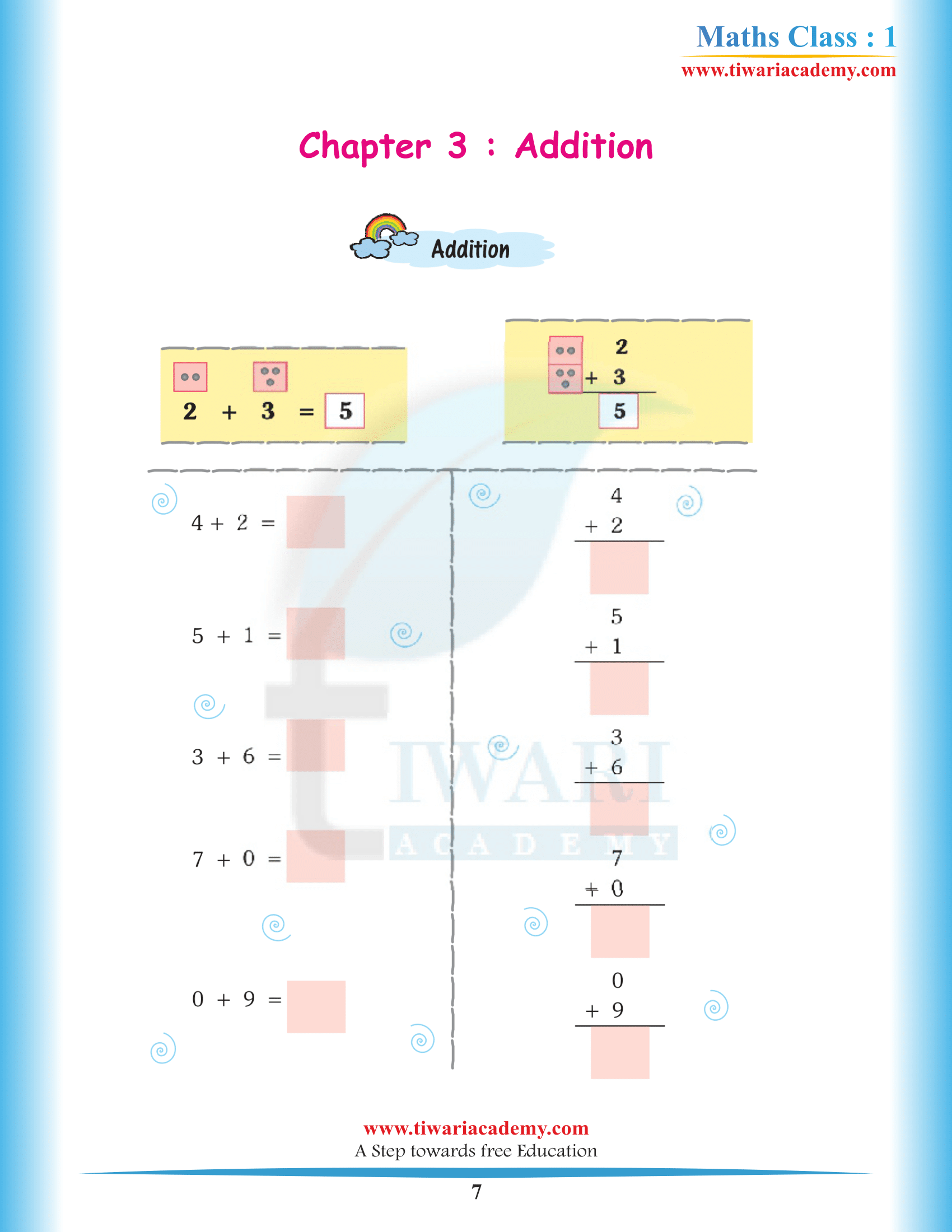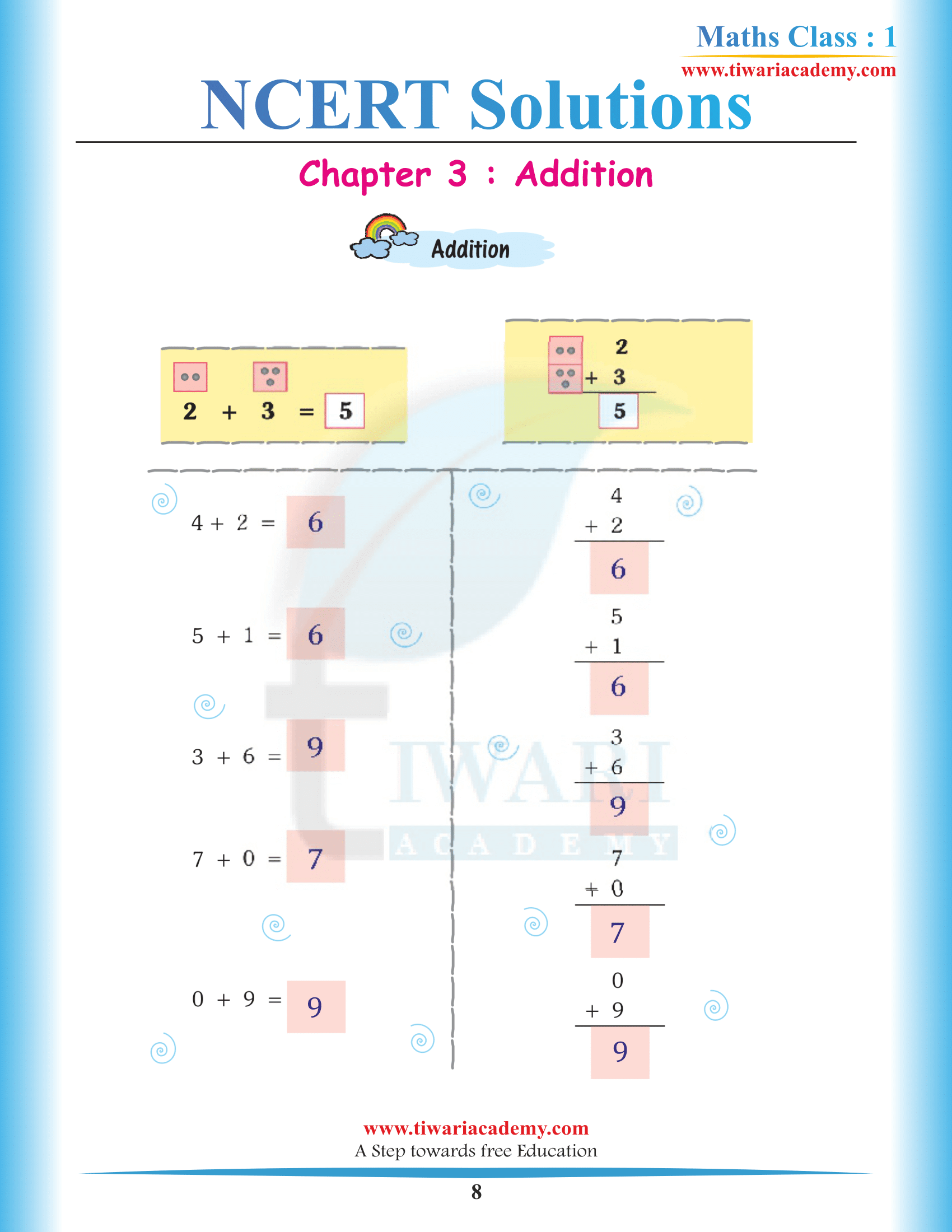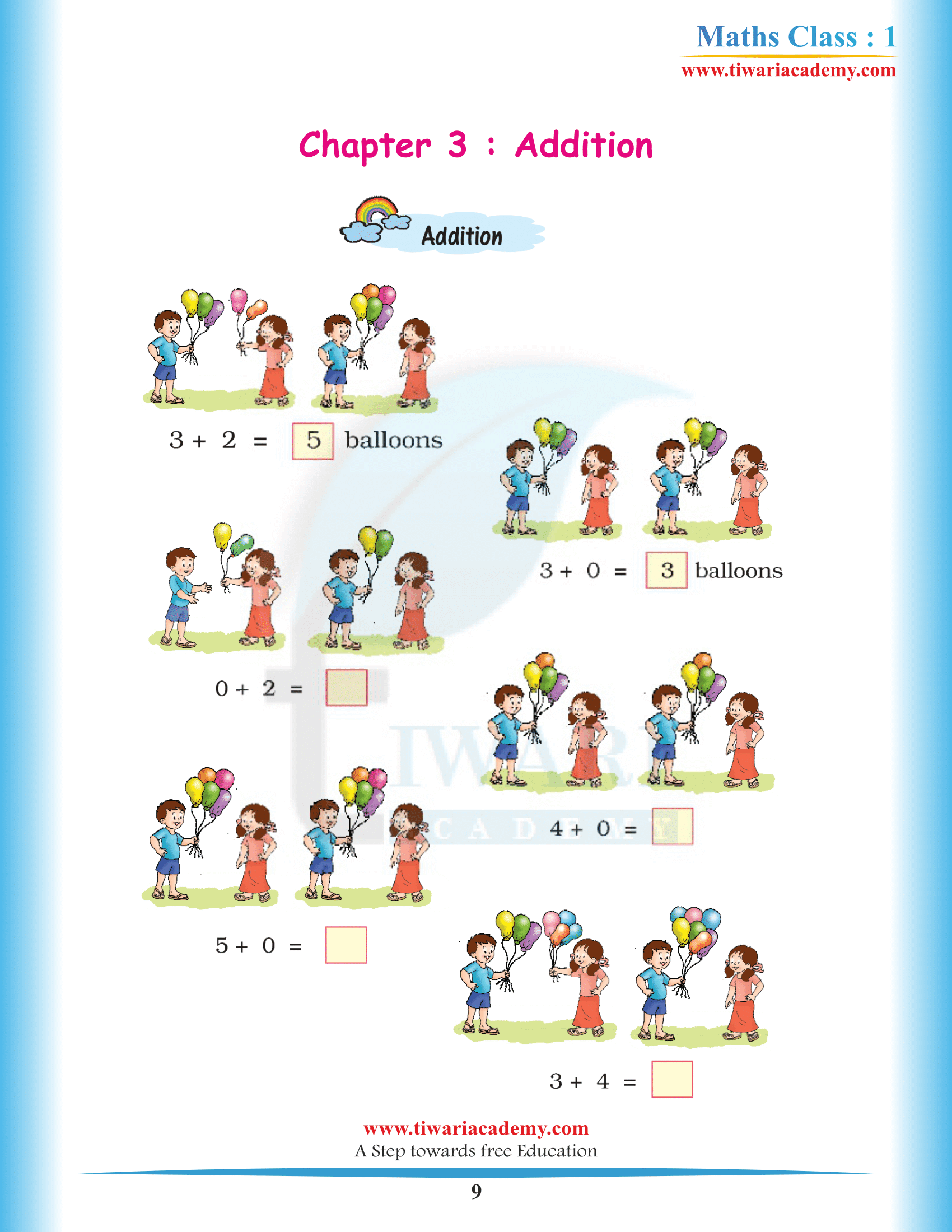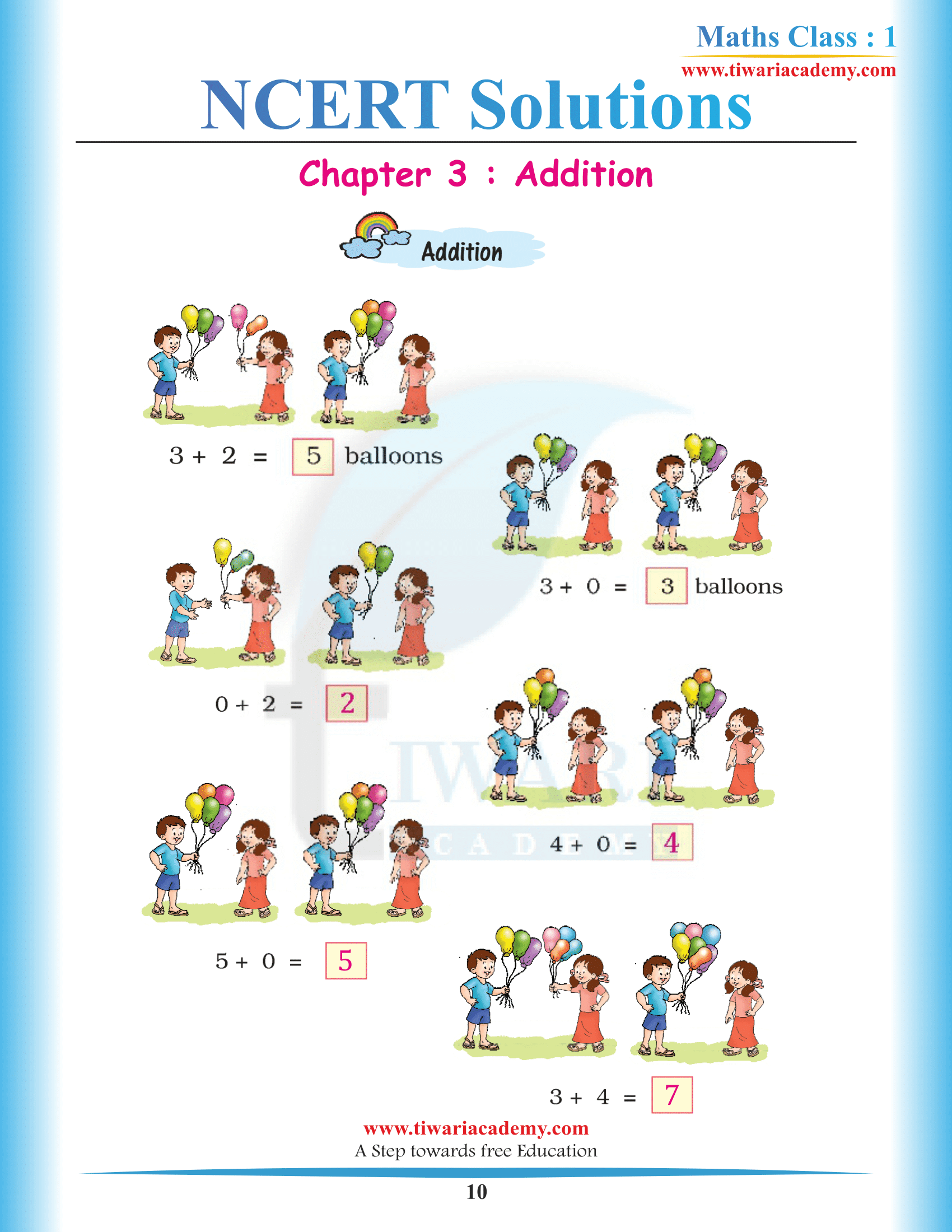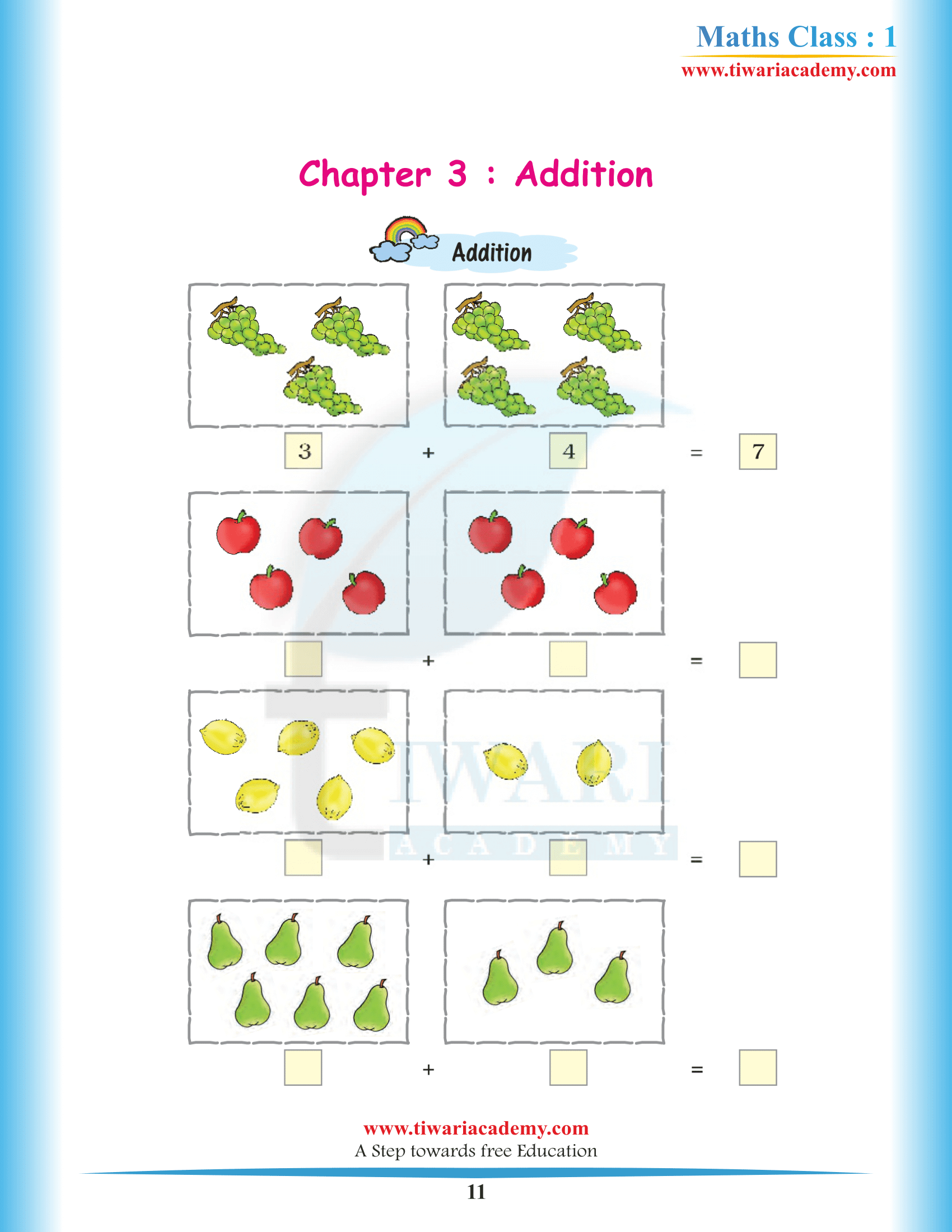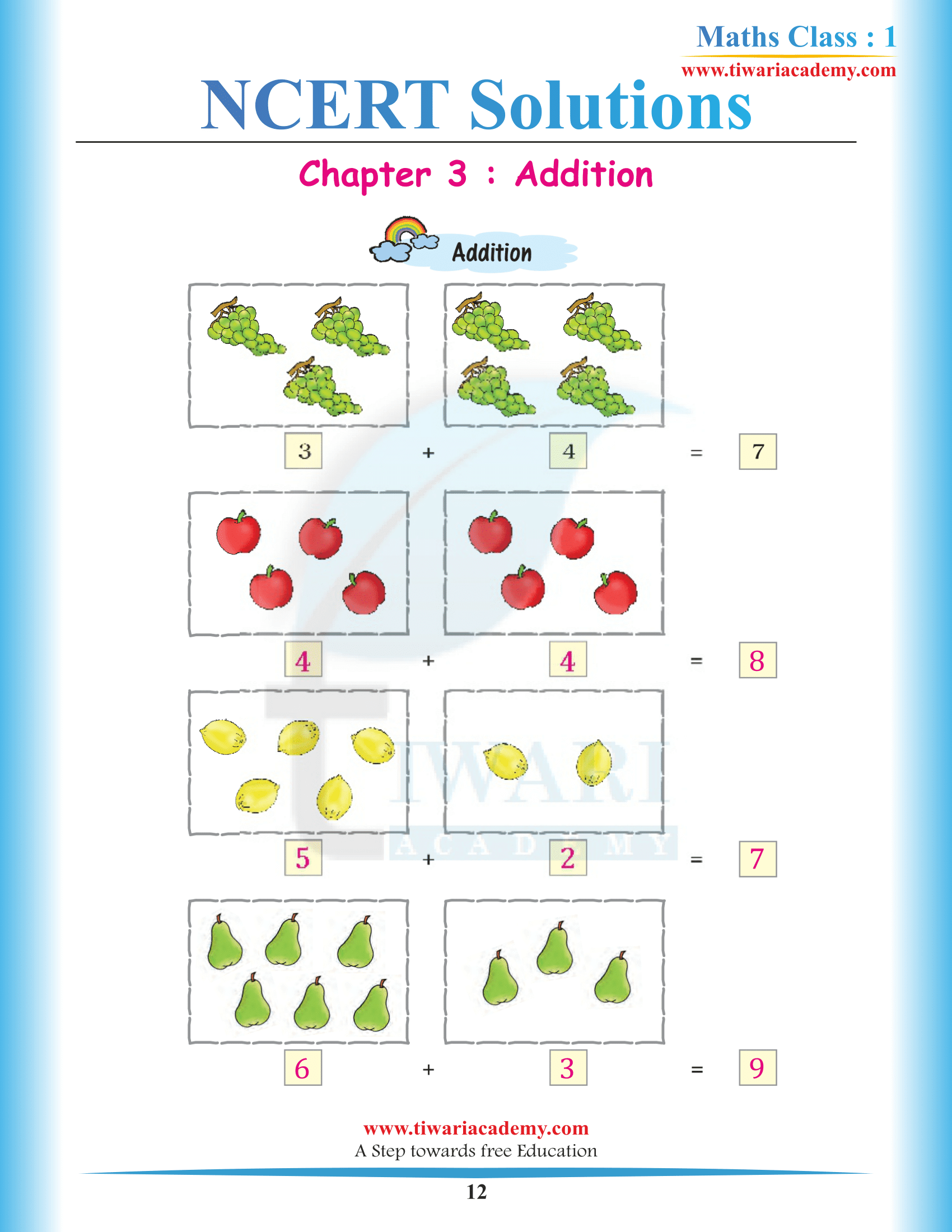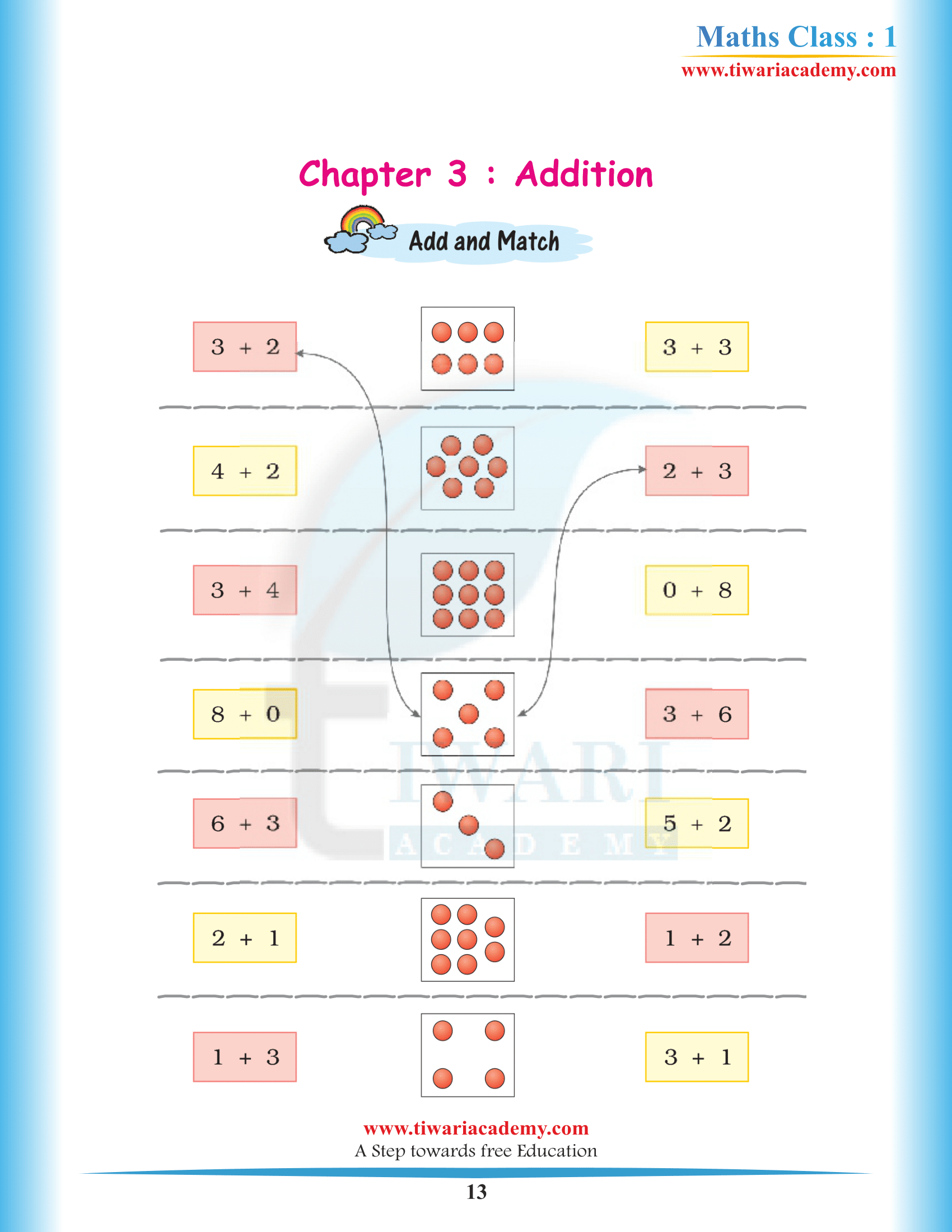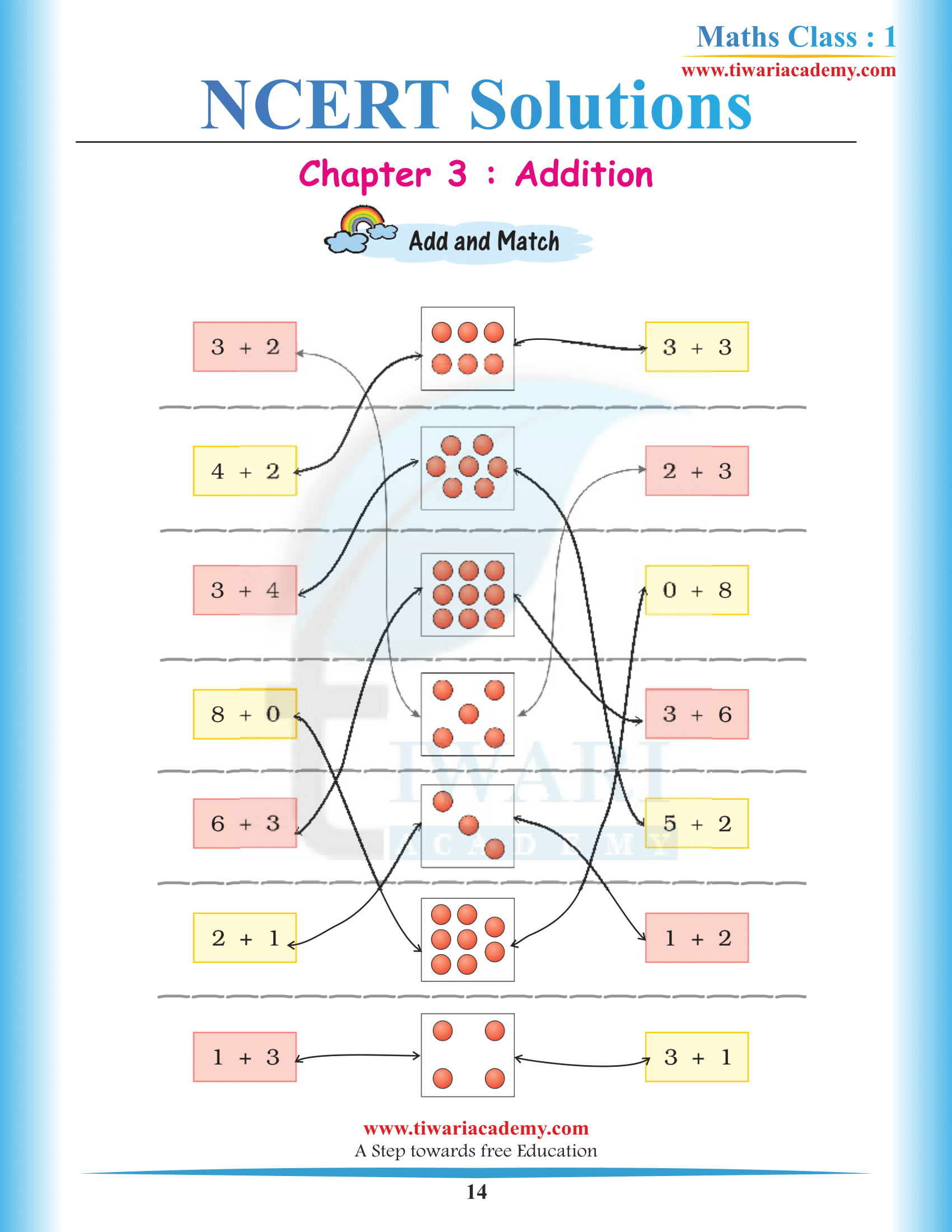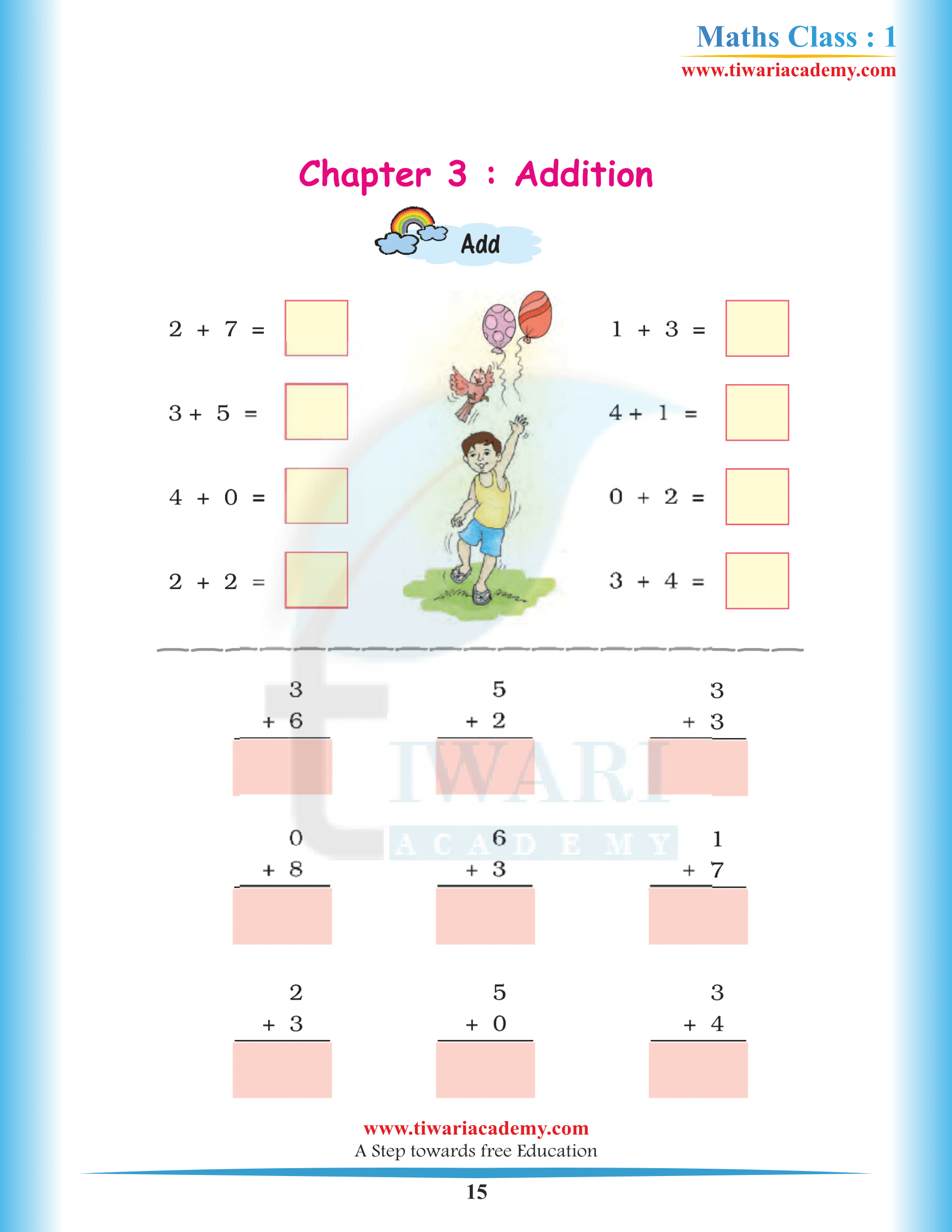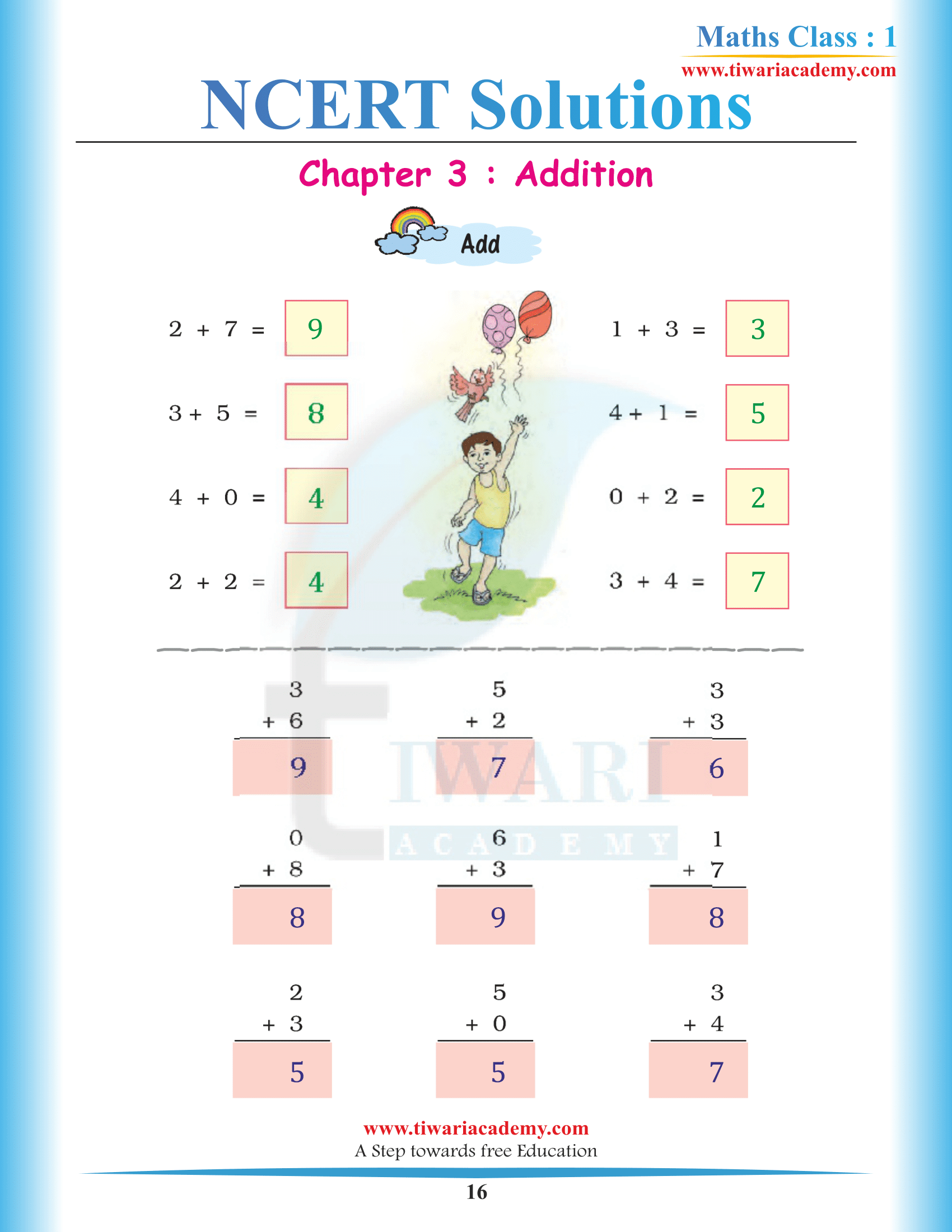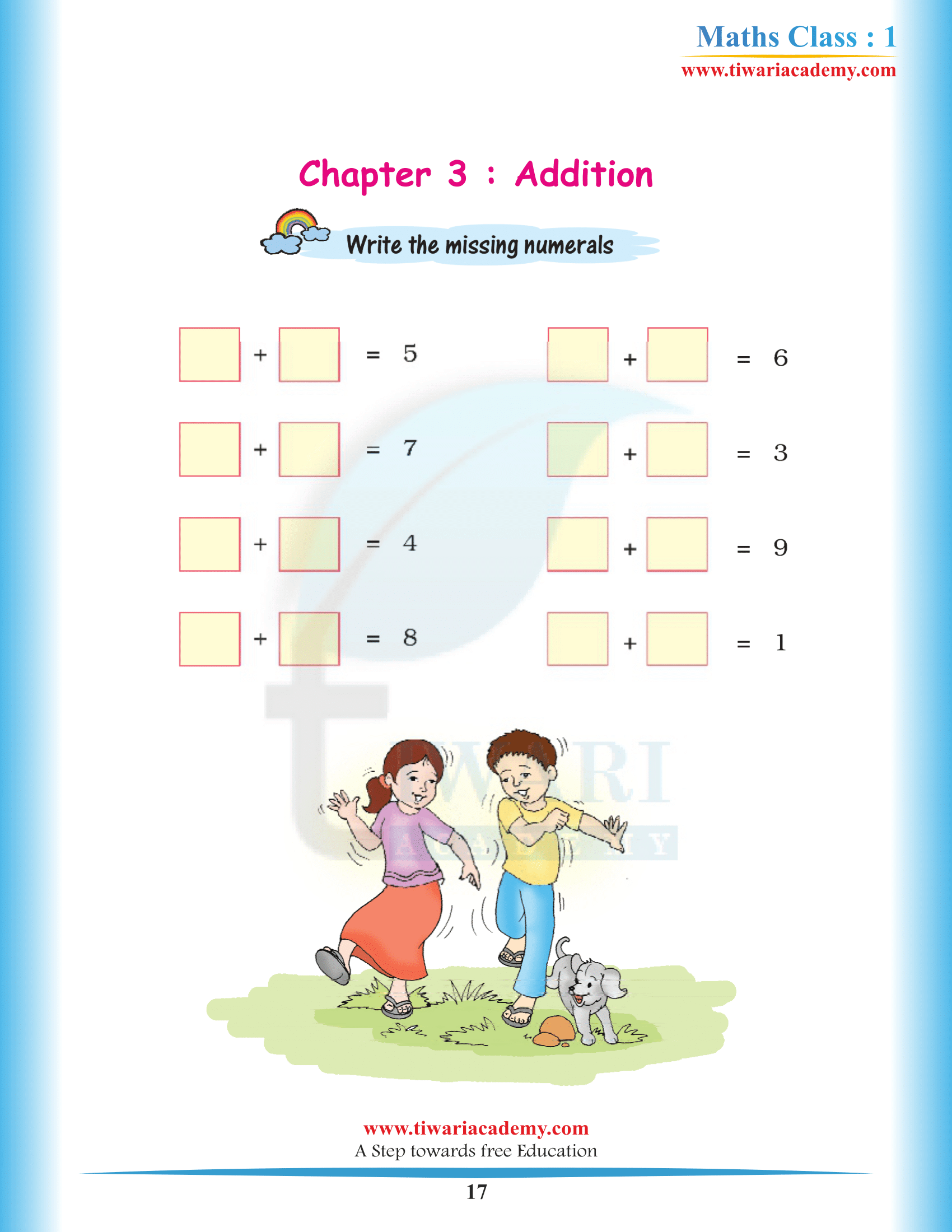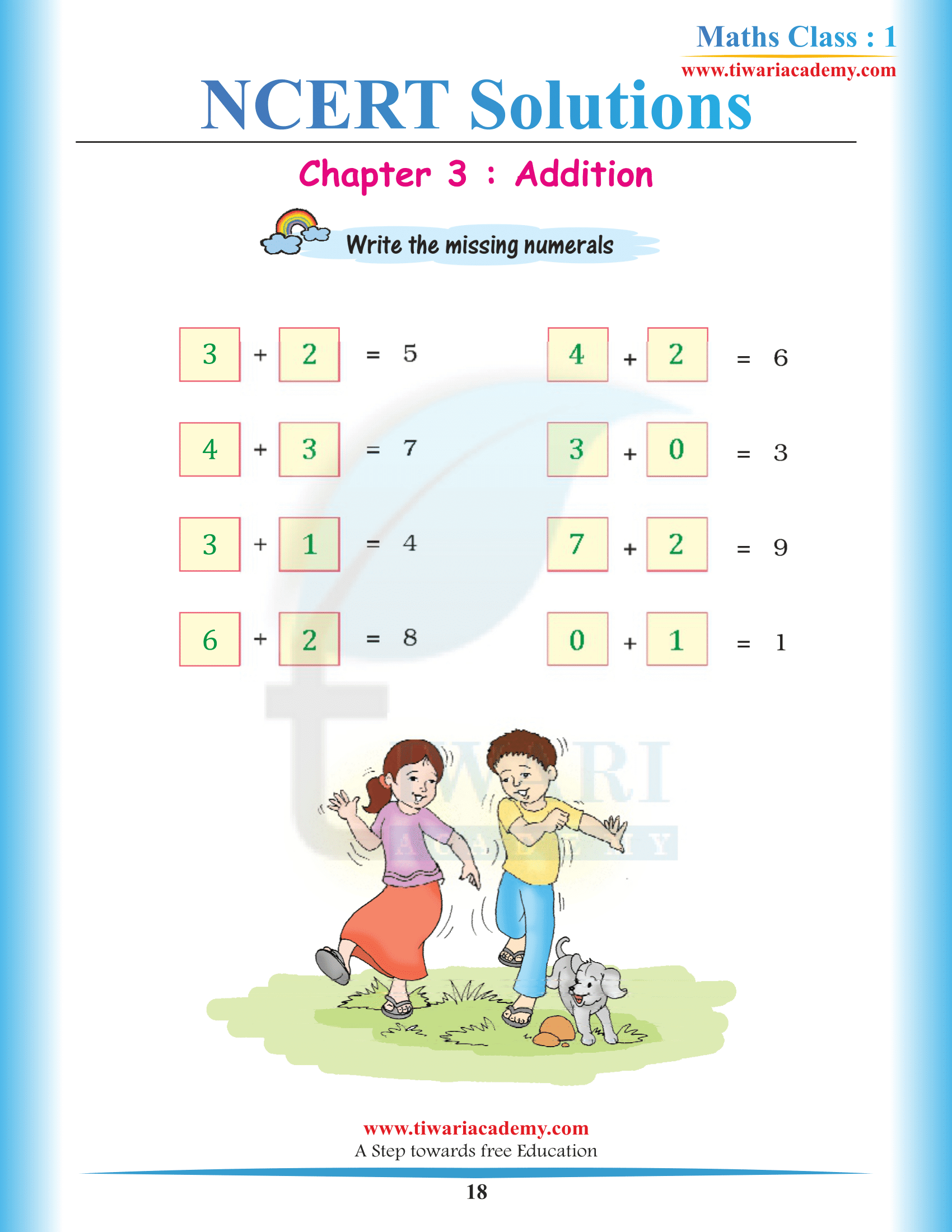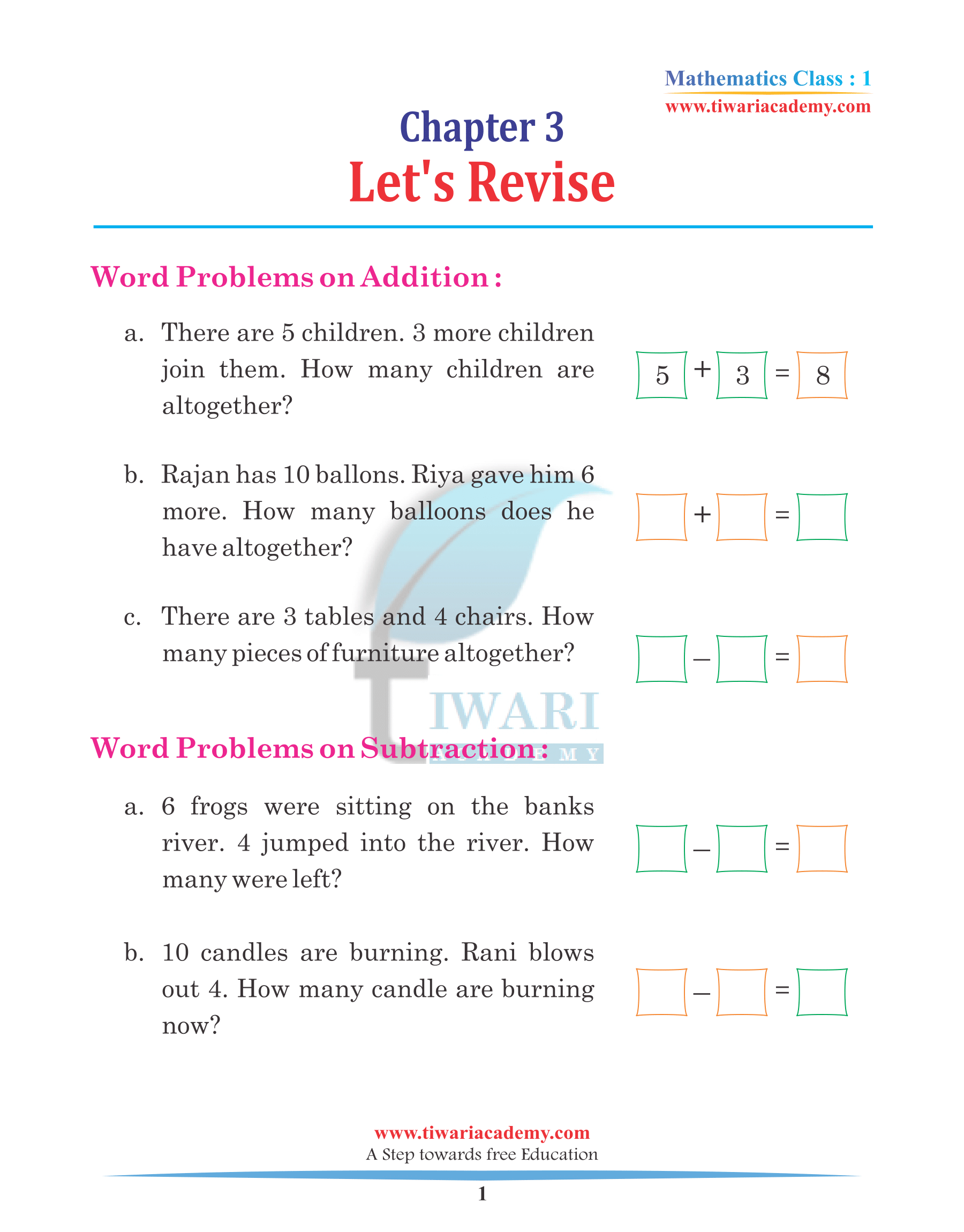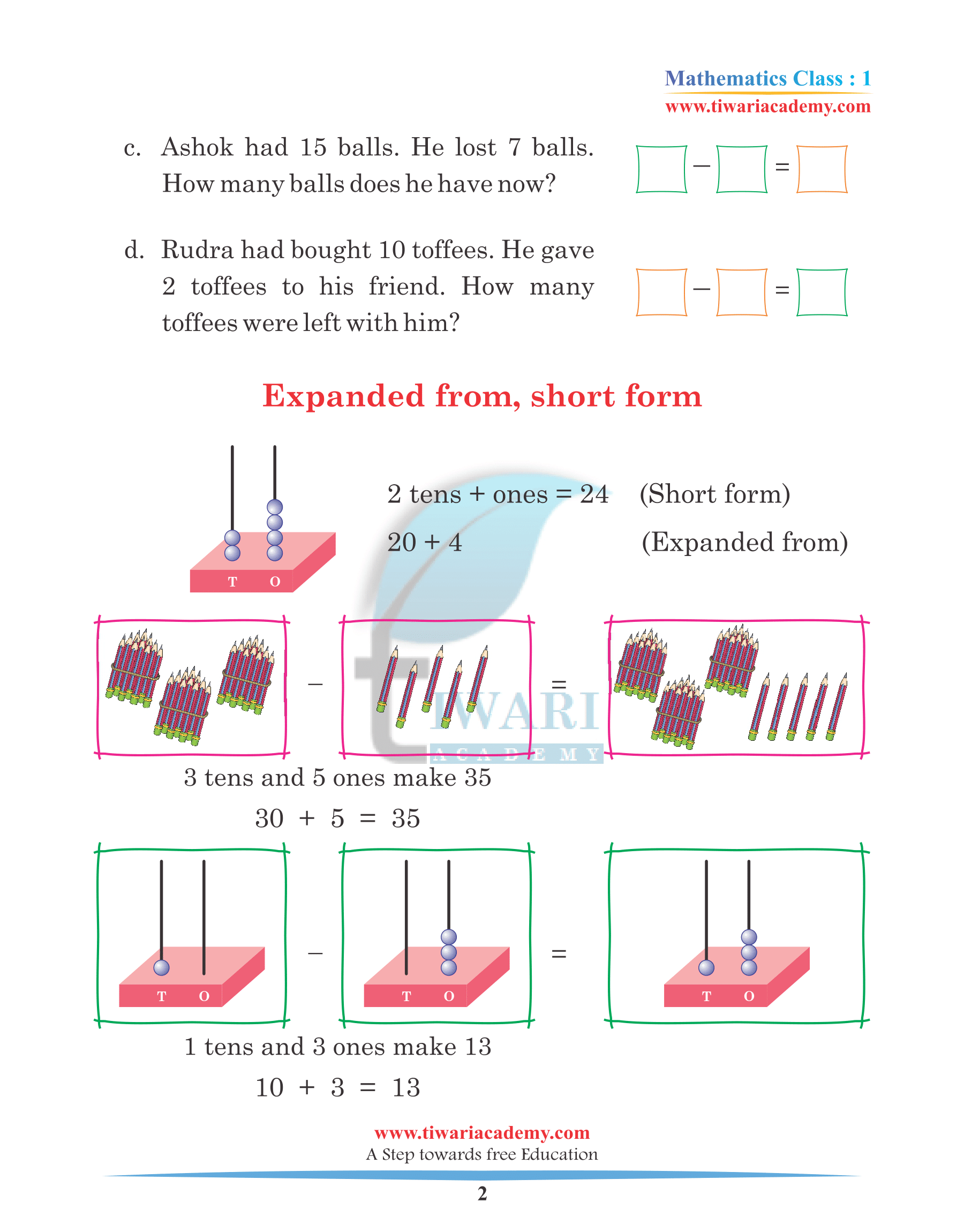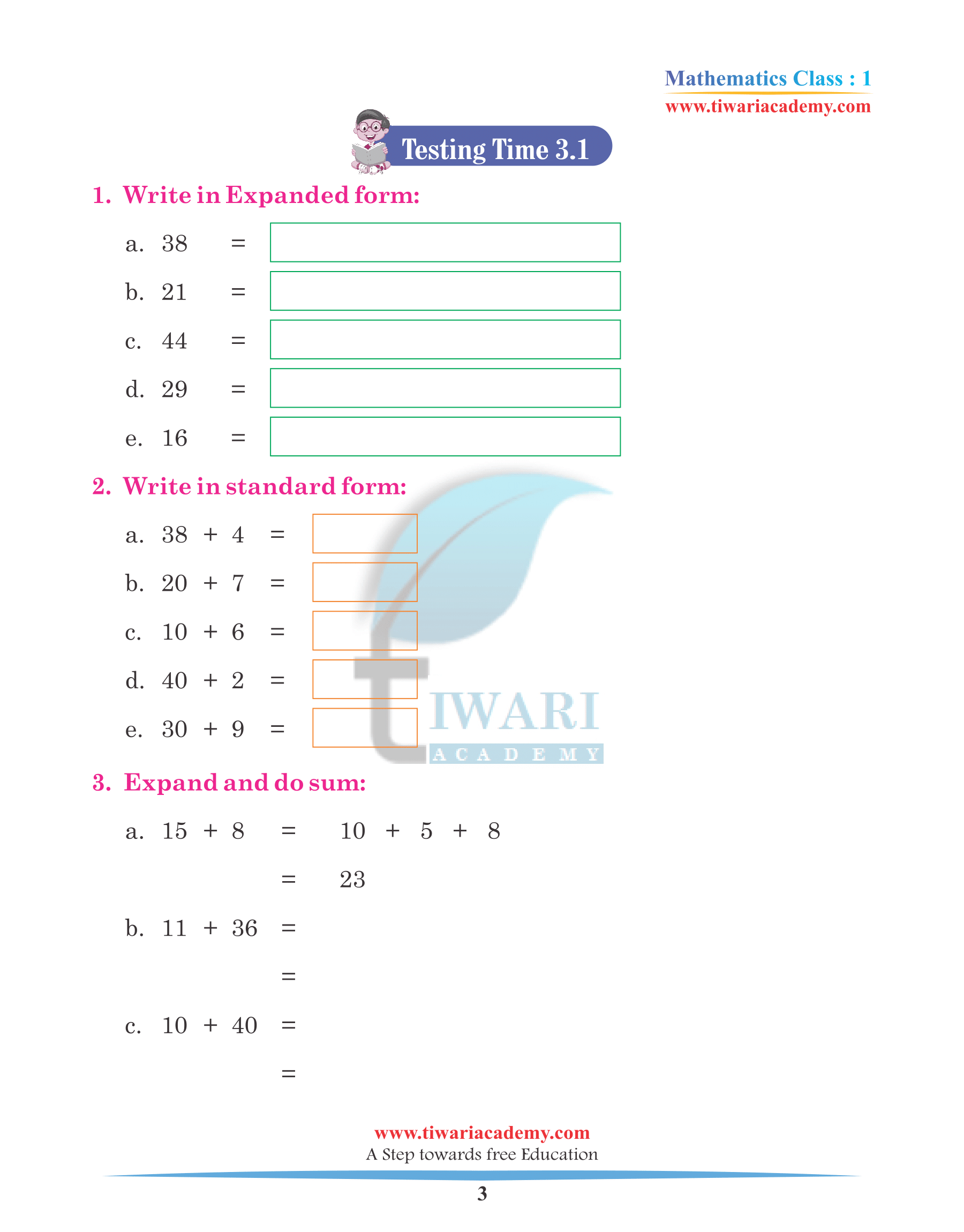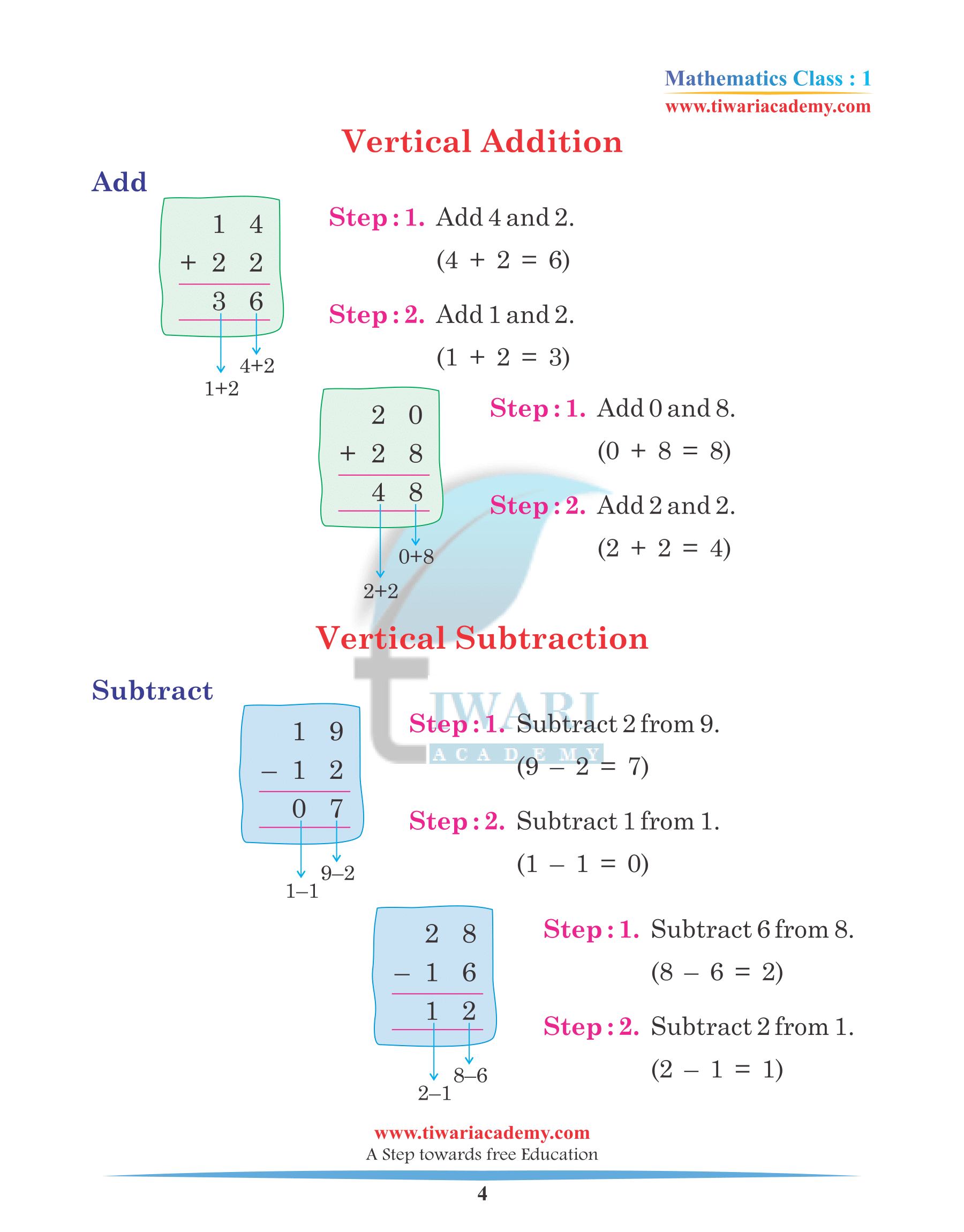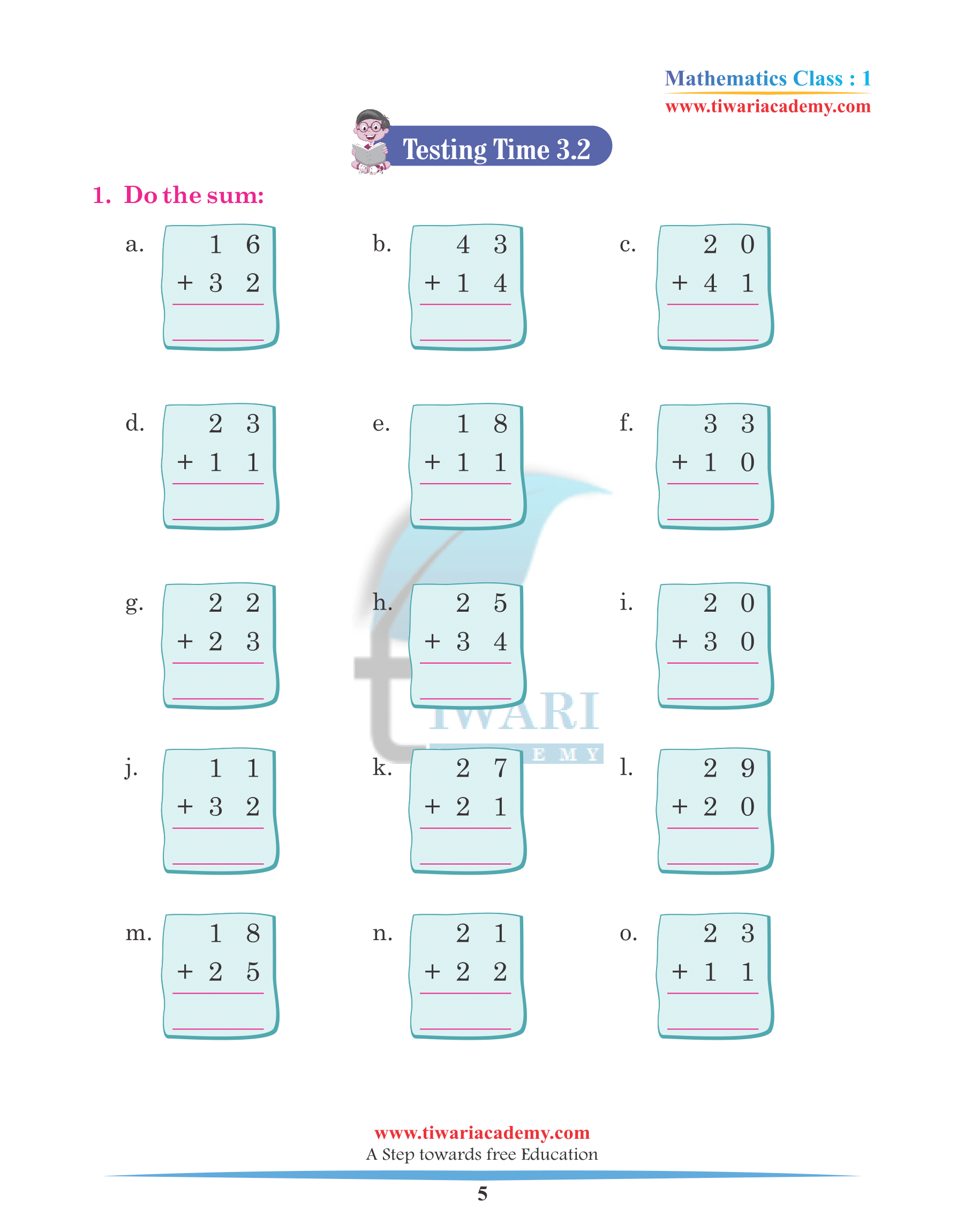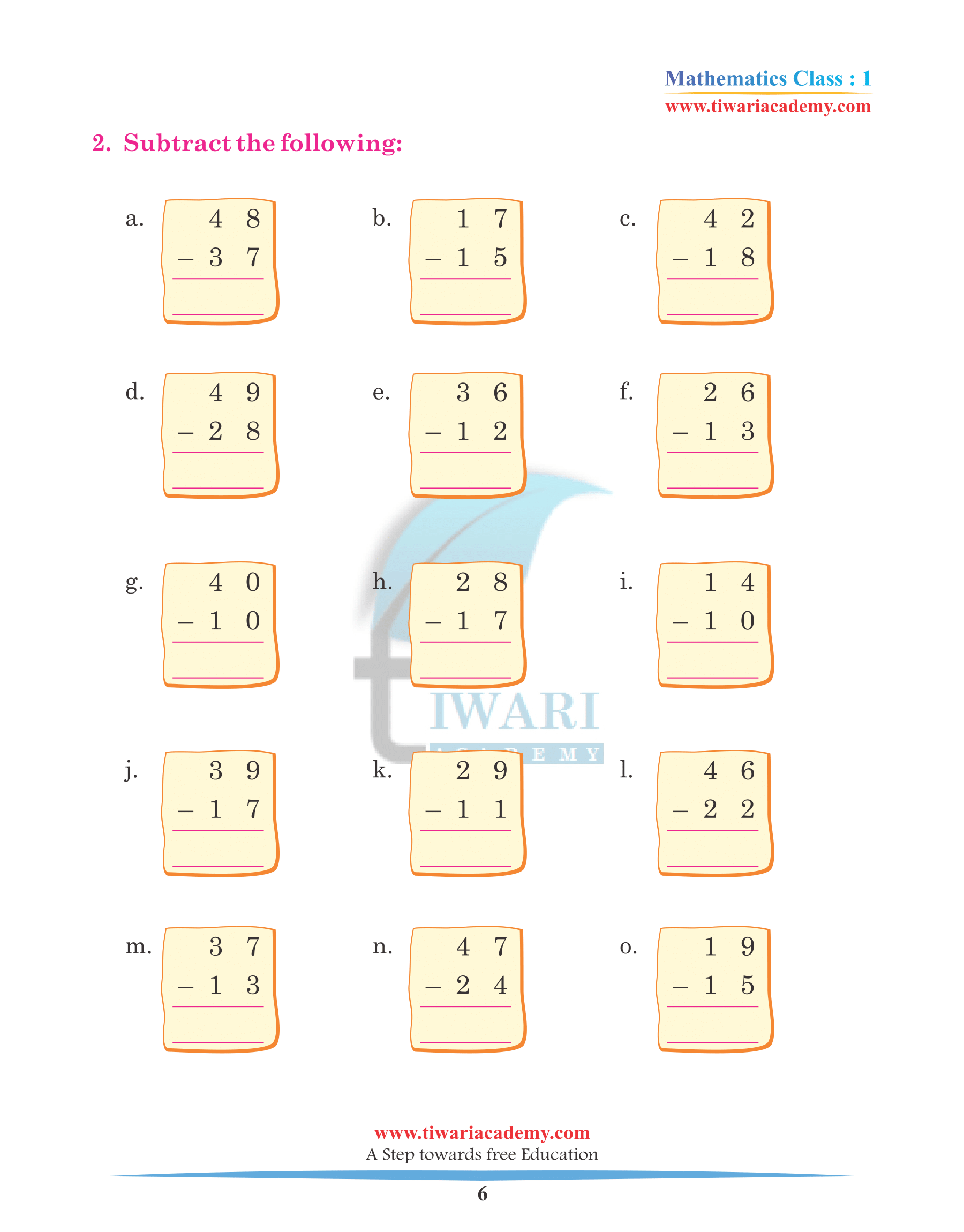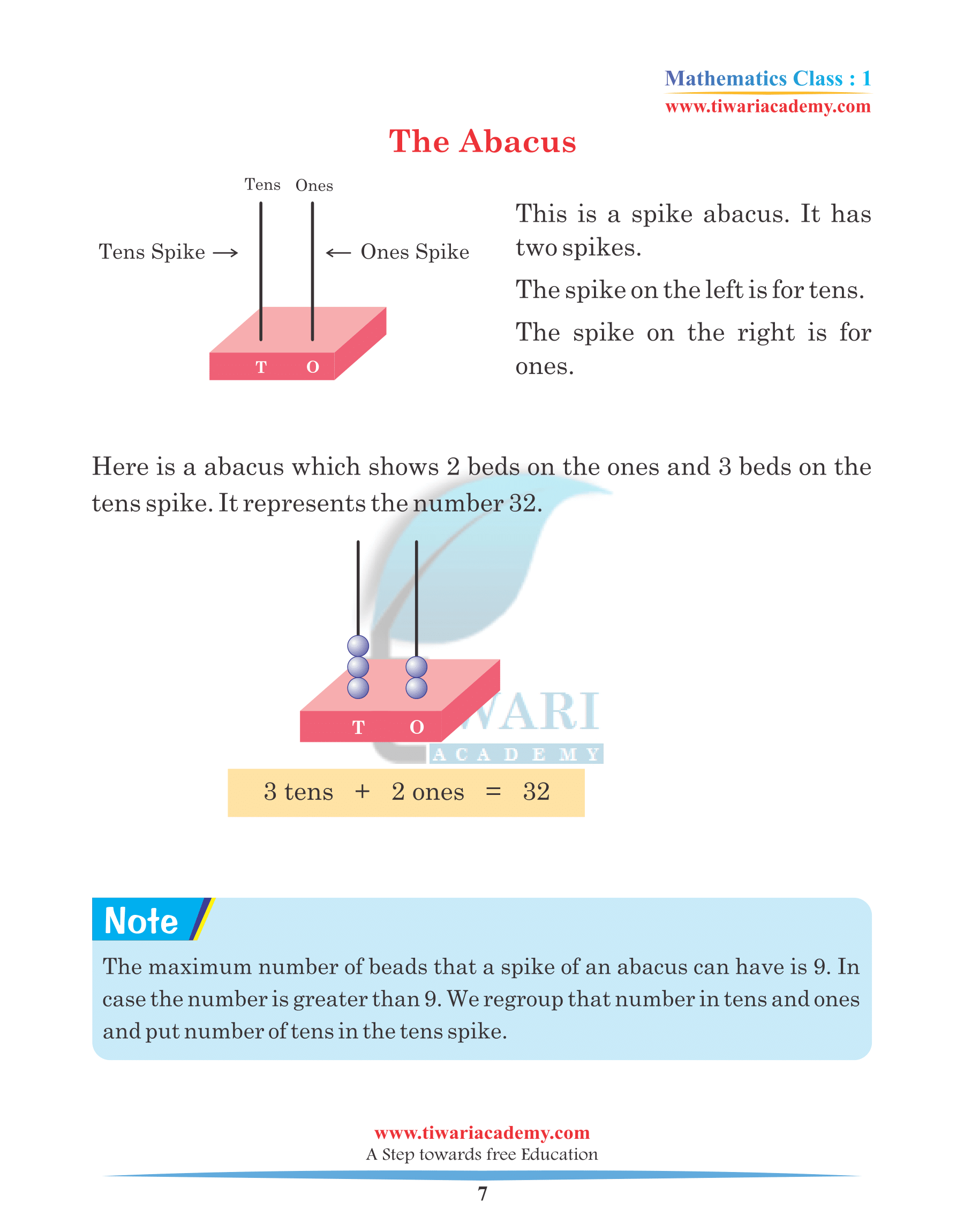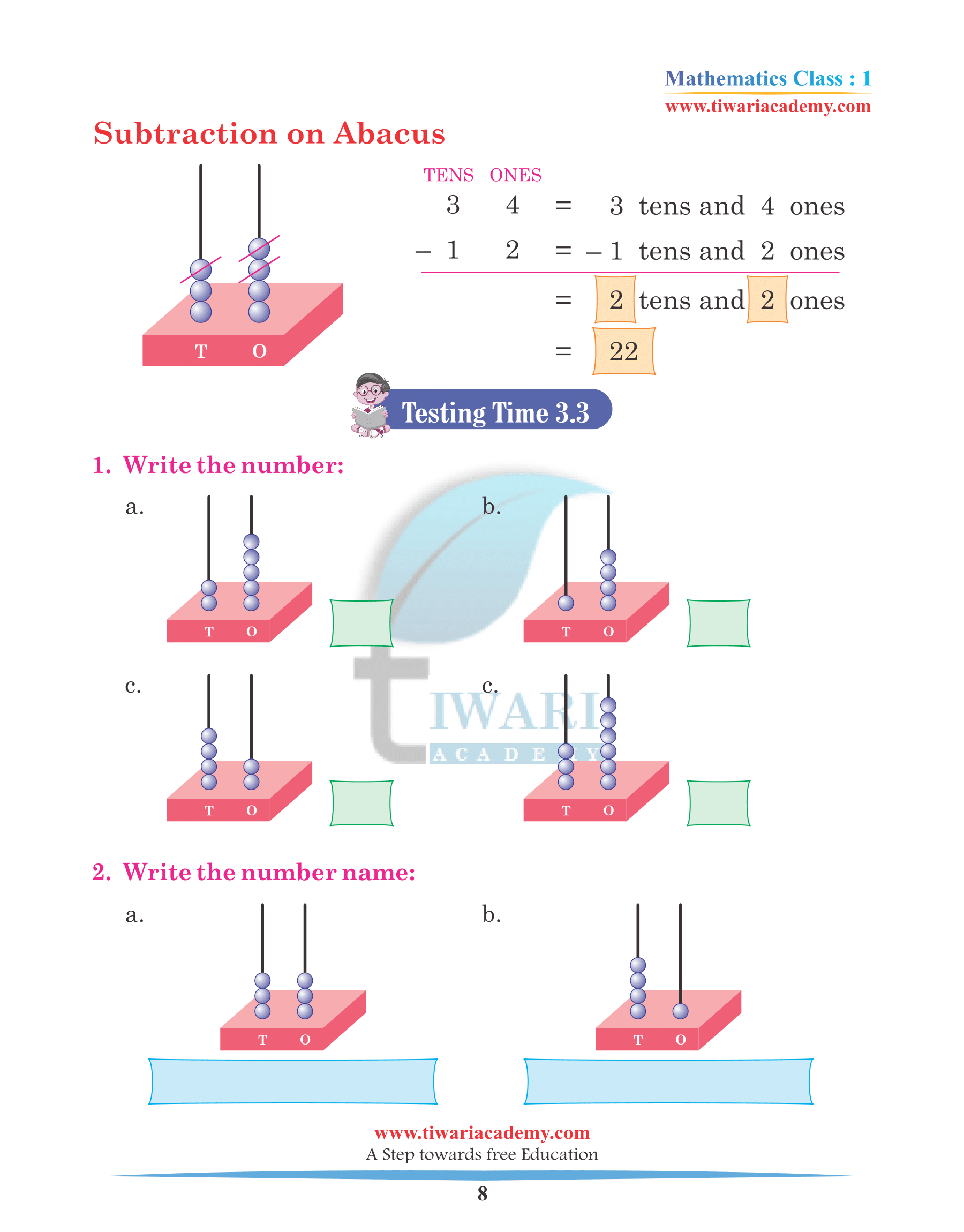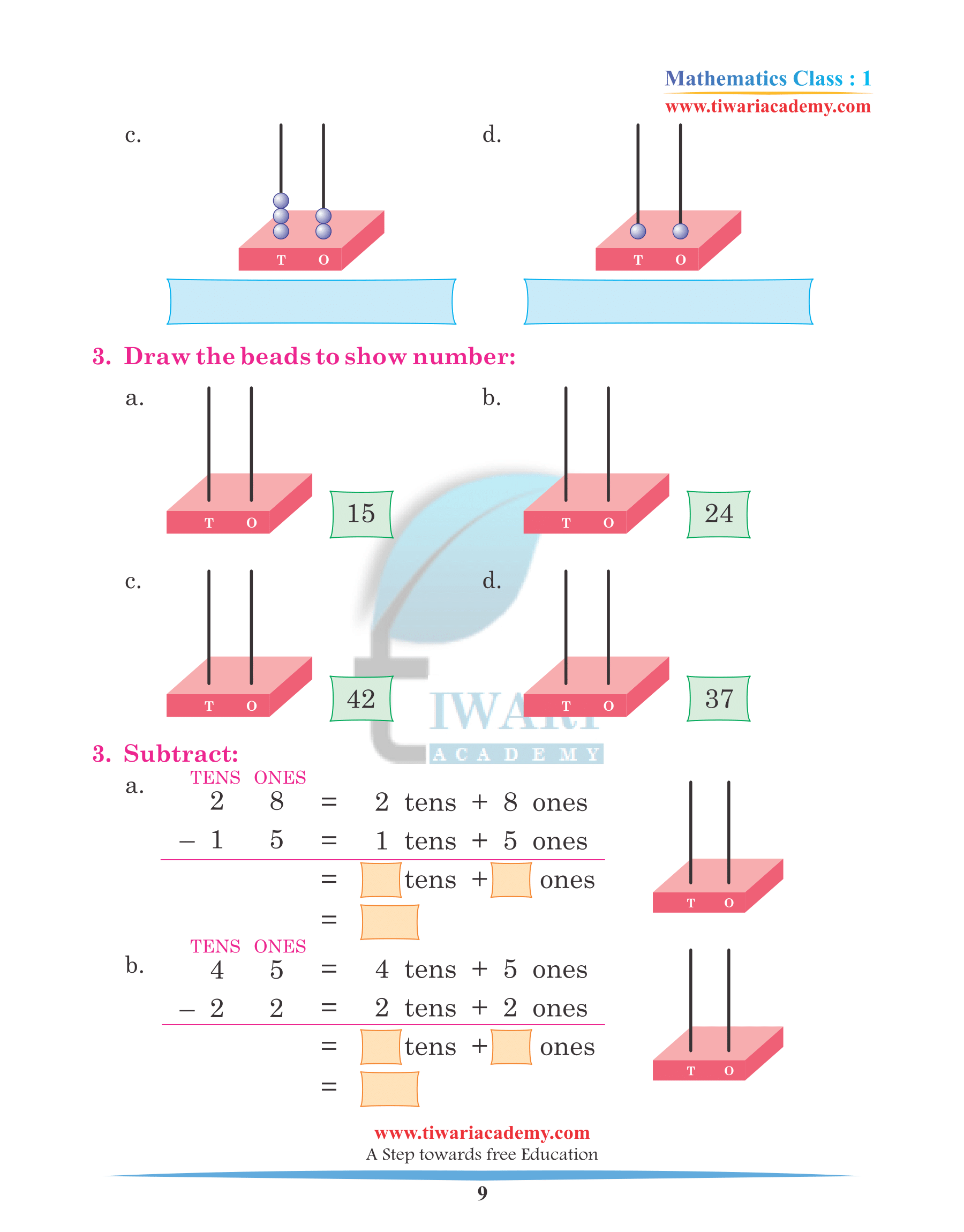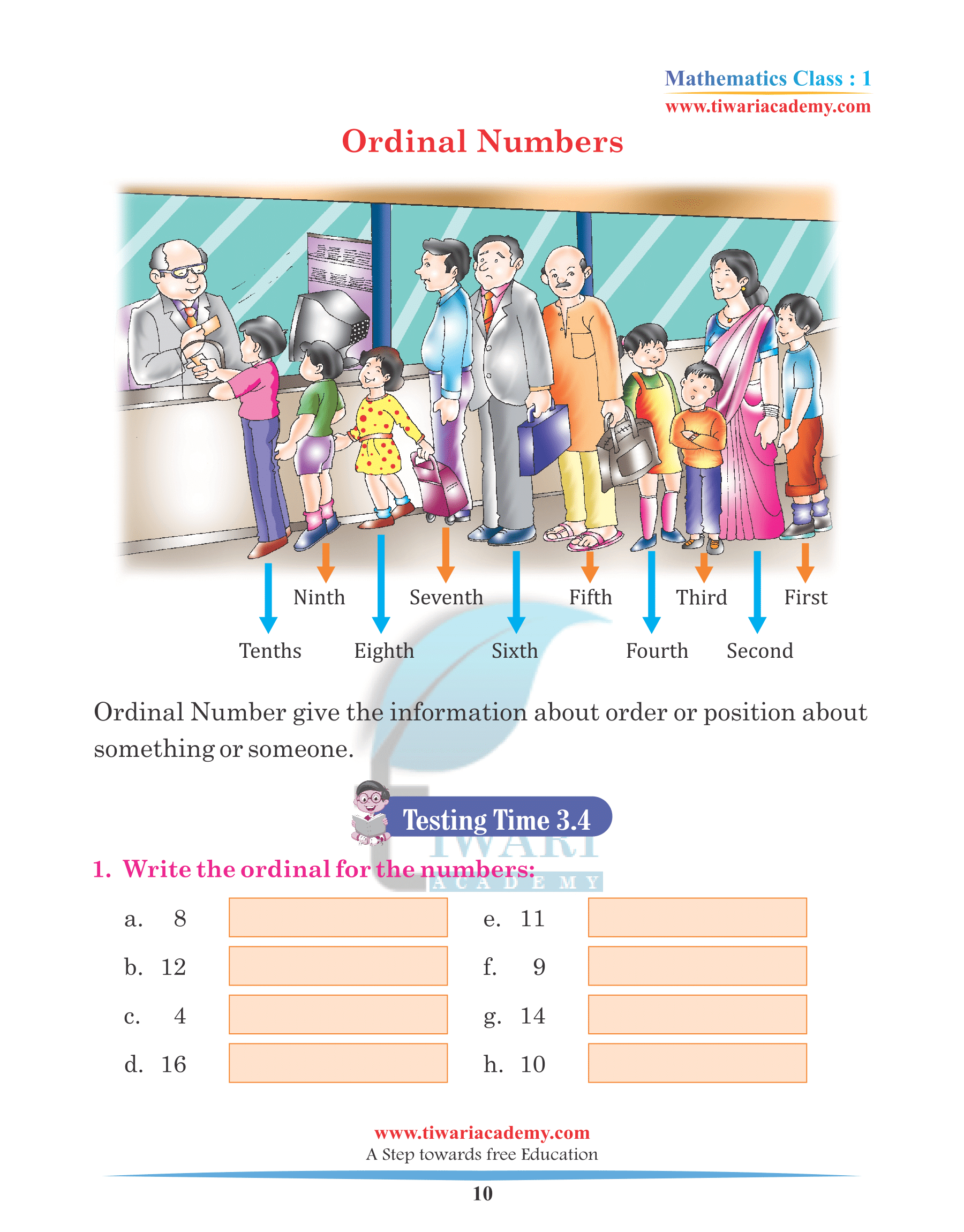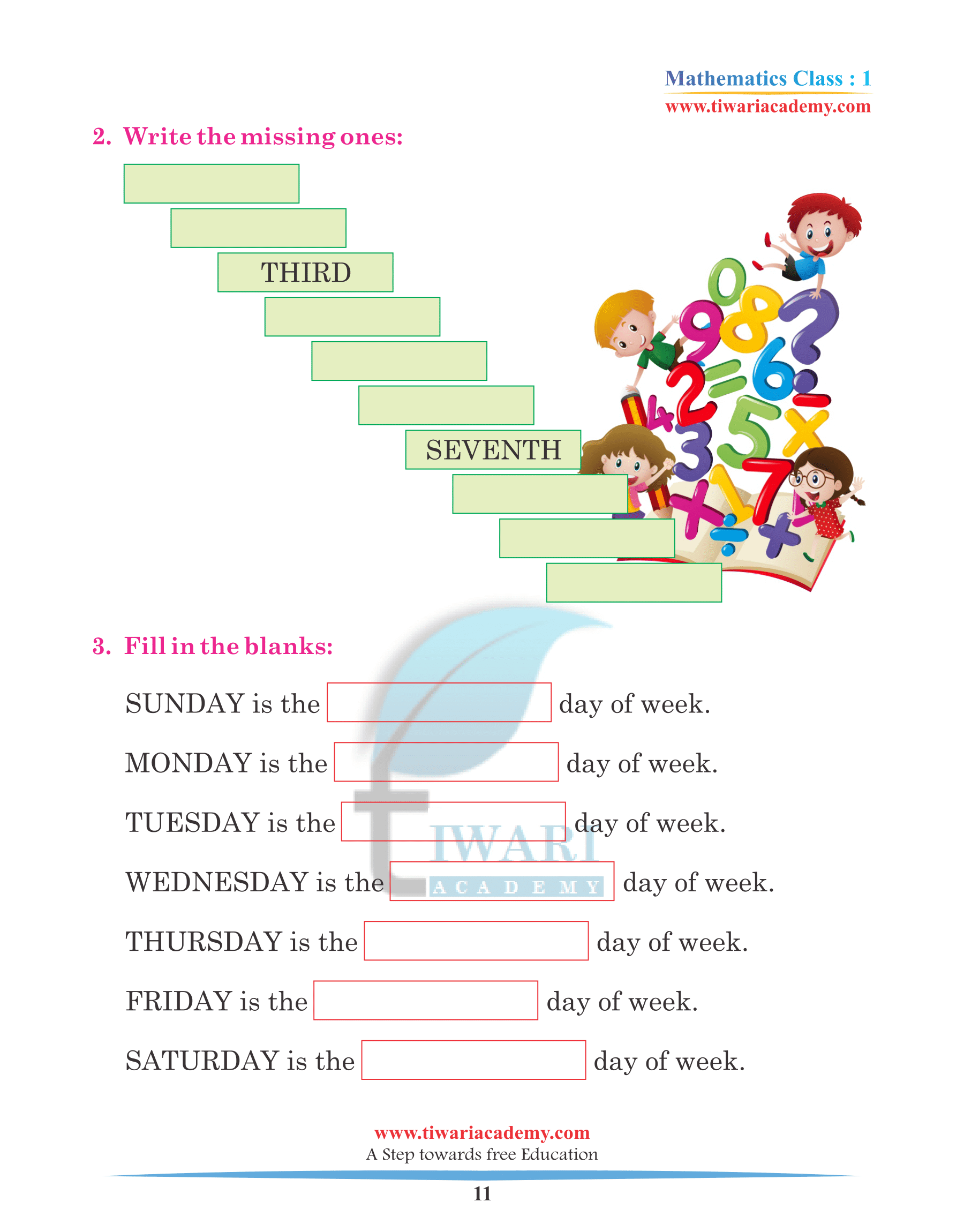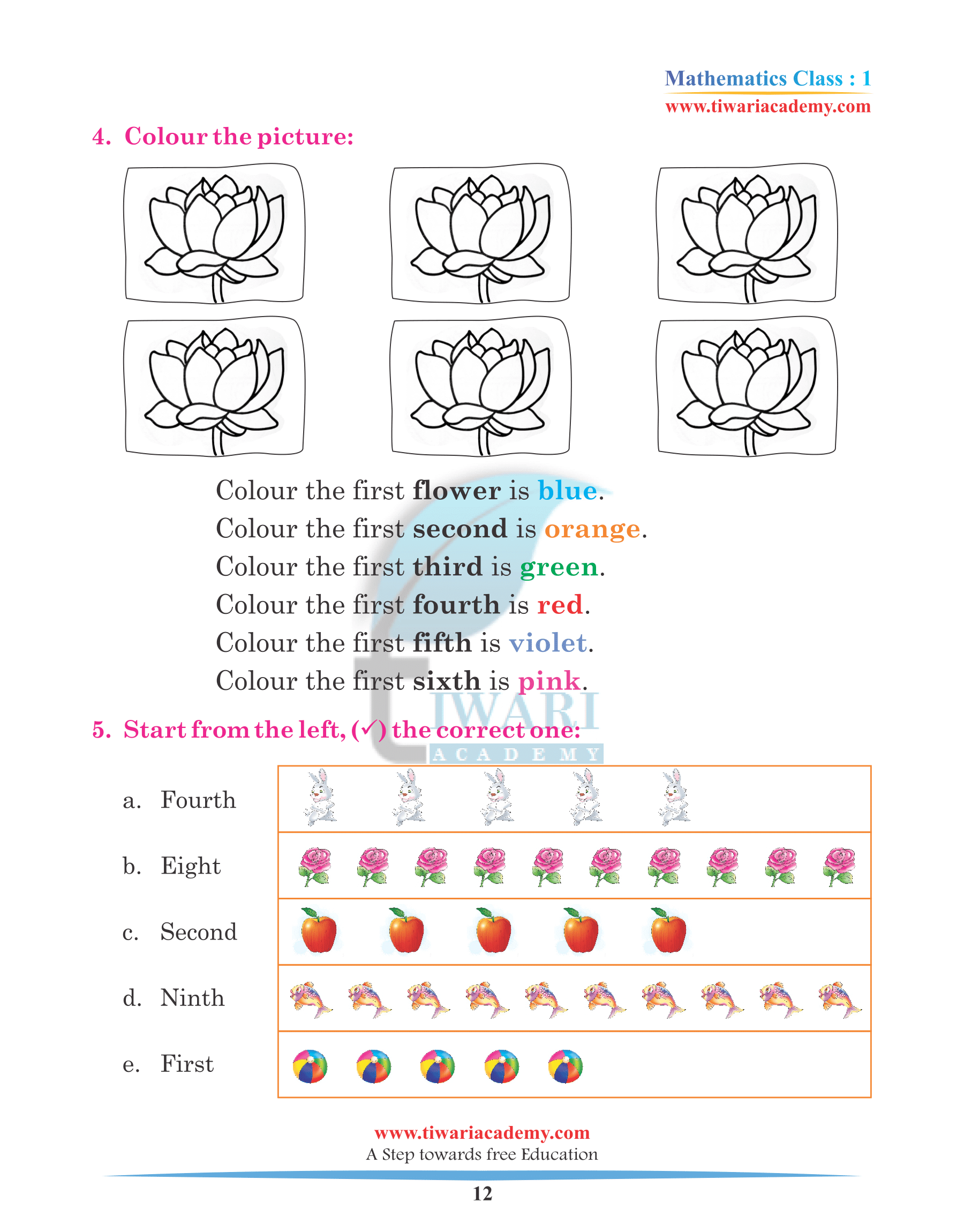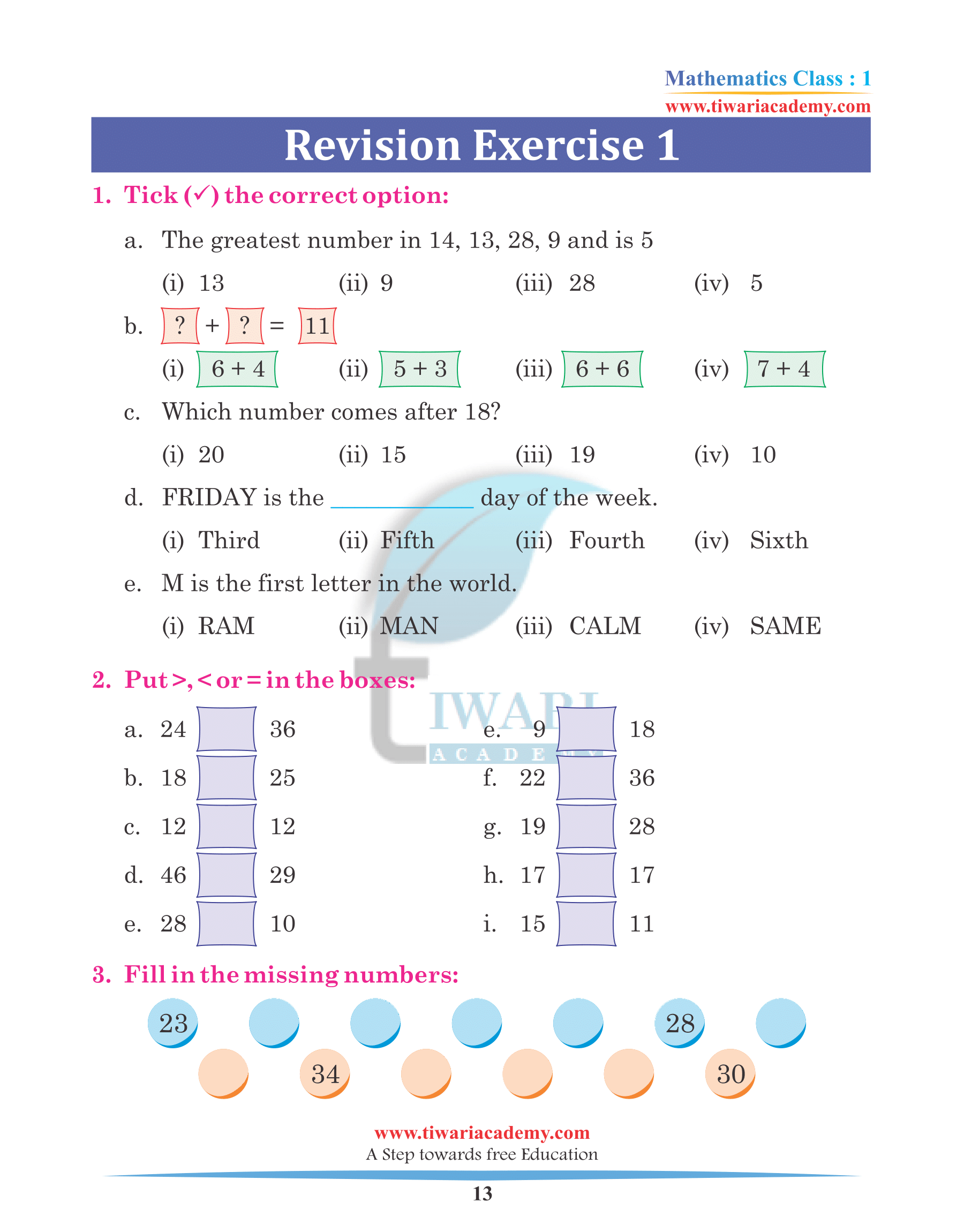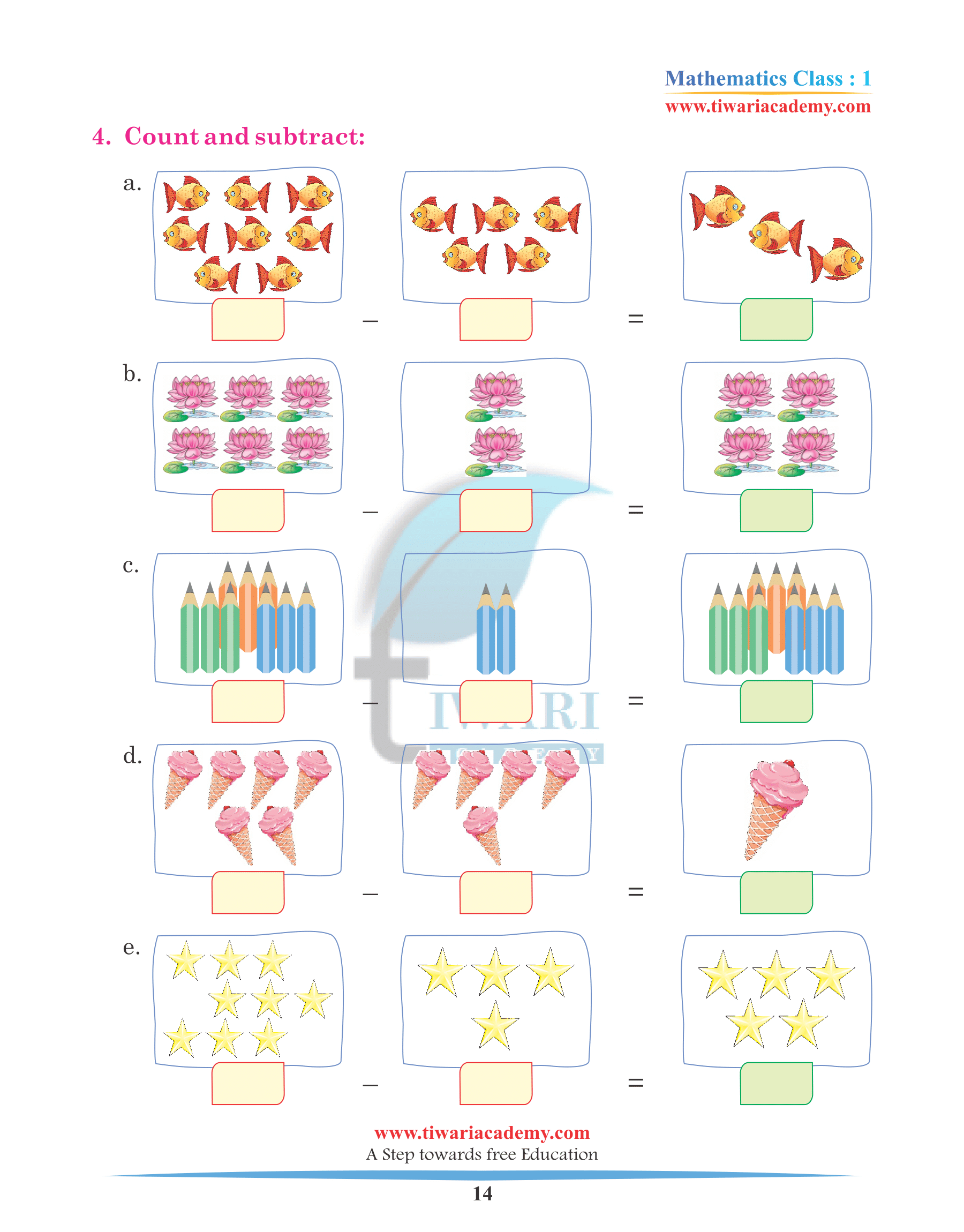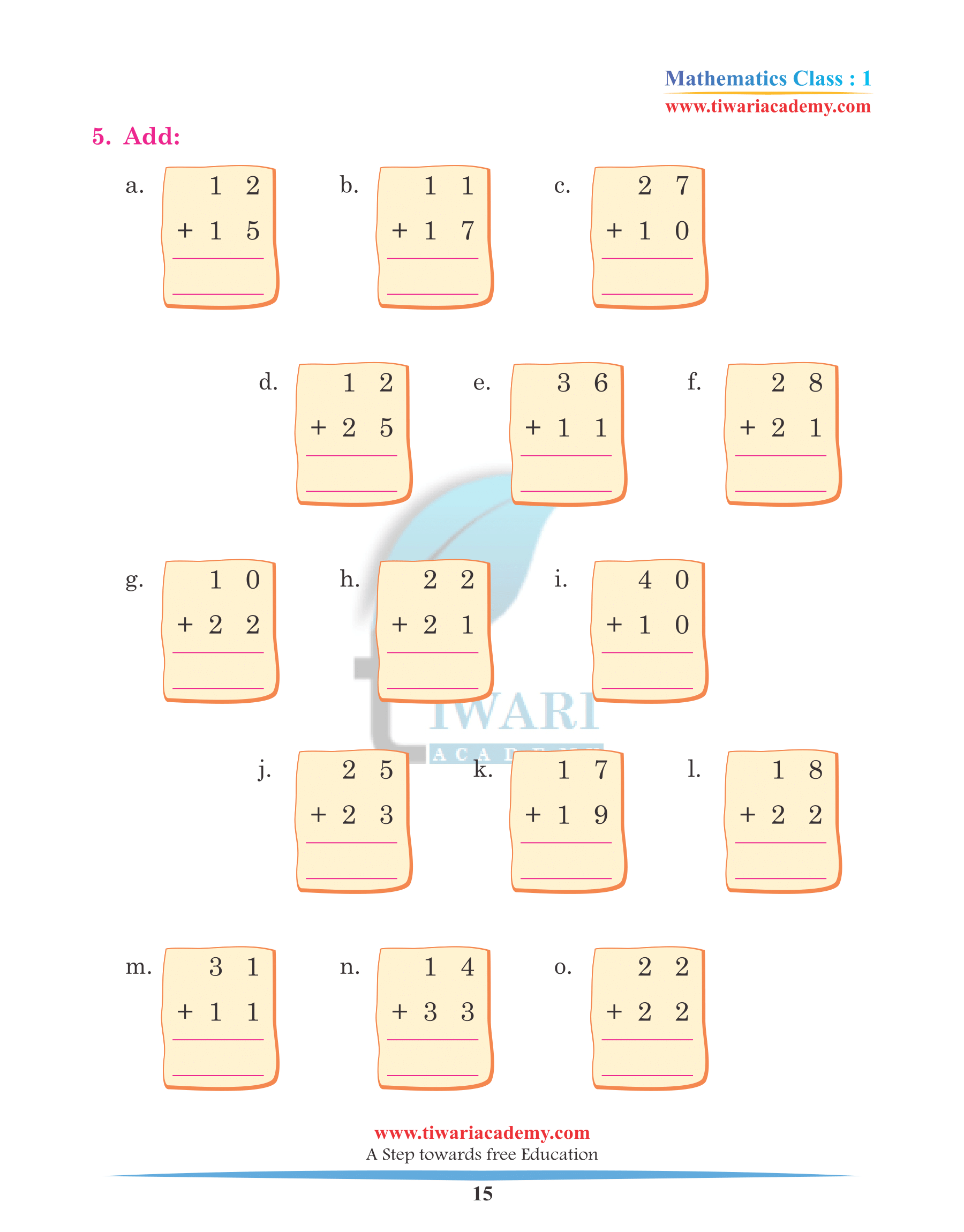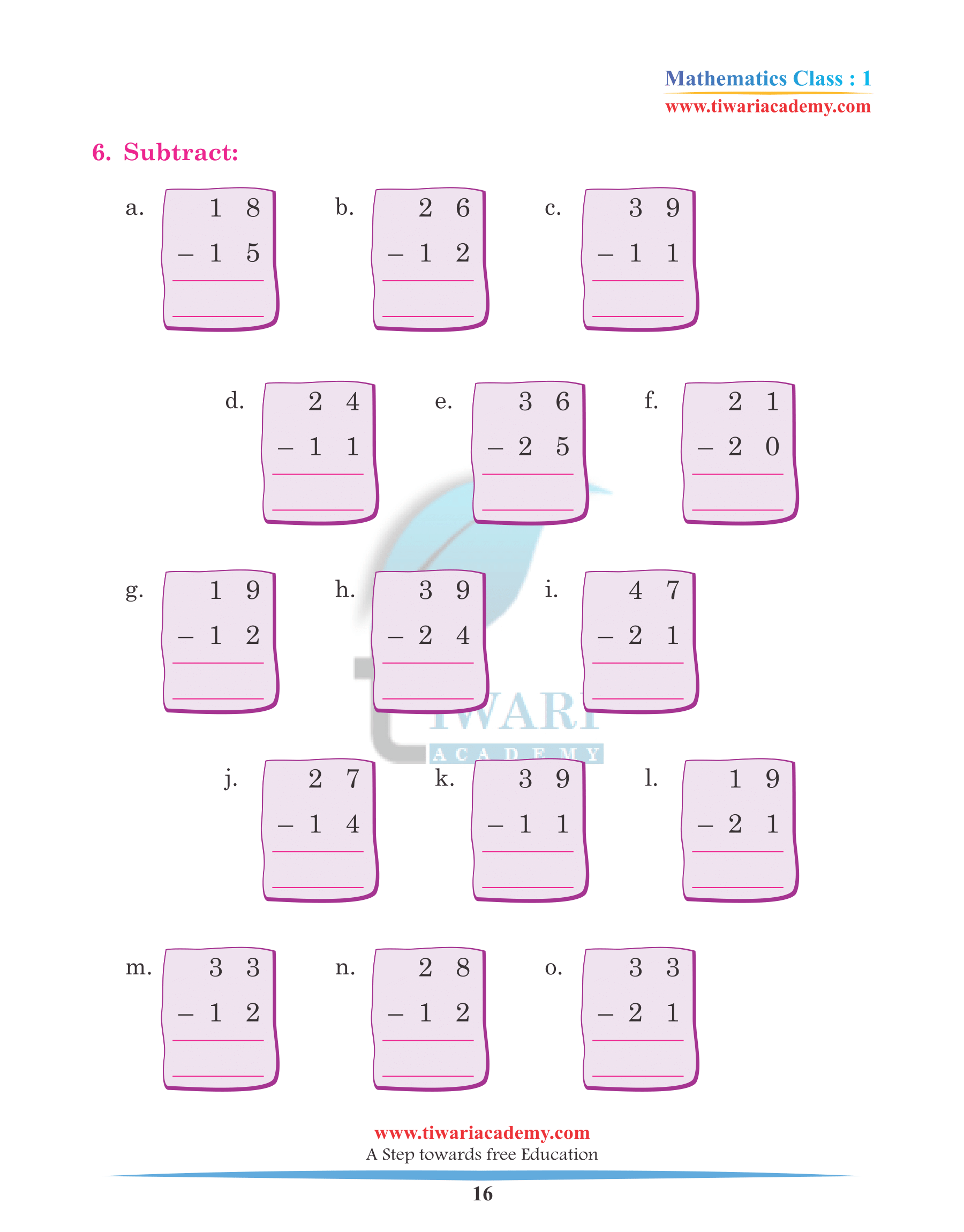 Last Edited: May 20, 2022