NCERT Solutions for Class 1 Maths Chapter 6 Time and extra questions based on 6th chapter of 1st Mathematics updated for academic session 2023-24. There is a practice revision book which also provide an ample questions for revision of chapter and preparation of class test and exams. All the questions of NCERT Textbook and revision book are solve in simple format, which is easy to understand.
NCERT Solutions for Class 1 Maths Chapter 6
NCERT Solutions for Class 1 Maths Chapter 6 Time
Sampada's Day
We all understand what we do day and night so this chapter is about the time of the day when and what we do according to time. So in this chapter, you need your skills of recognizing and works you do at what time of the day.
Similarly, there are certain activities that you have to see what you can do first and what needs to be done first so that you can get the desired results.
Look into the beautiful colors in the picture and enjoy learning.
Morning Schedule
1. Get up for school
Sampada get up early in the morning at 6 'o' clock.
2. Eat breakfast
Before going school see eat her breakfast.
3. Read a story in school
In school she read story book.
Day Time Table
Eat lunch
1. There is lunch break in school at that time Sampda eat her lunch.
2. Return home after school.
Evening Time Table
1. Play
After school she play different games with her friends.
2. Study
At evening she complete her homework.
7. Go to bed
She did her dinner at 8:30 P. M. and after that she go to bed at 9:30 P. M.
How come unit 6 of class 1st Math could be helpful for the children?
Students might or might not be aware of what to wish and when to wish or eat on time certain things like lunch breakfast and dinner. This chapter will teach them what to see and how to see what should be done it is different than other chapters given in the math.
Do the children of class 1st learn how to watch time after reading chapter 6?
The chapter is not focused on teach them how to see time but it is for them to learn what to do at what part of the day. Such as playing in the park, having meal of the day and taking showers and sleep.
Do you think chapter 6 is relevant for the 1st class students of maths?
The chapter will teach them something new about the part of the days and this could be a relief for them to learn something new and also make them curious to learn about how to see and understand time.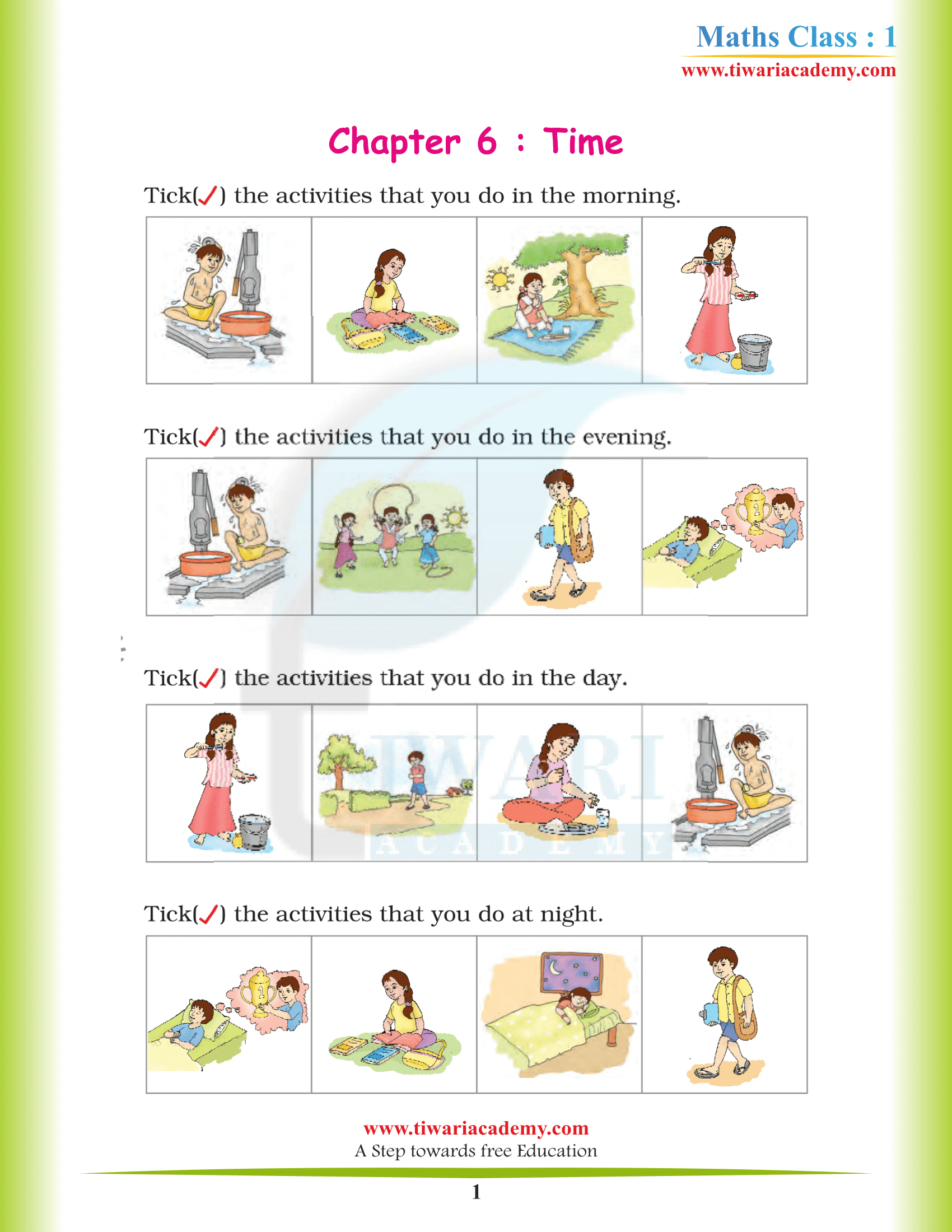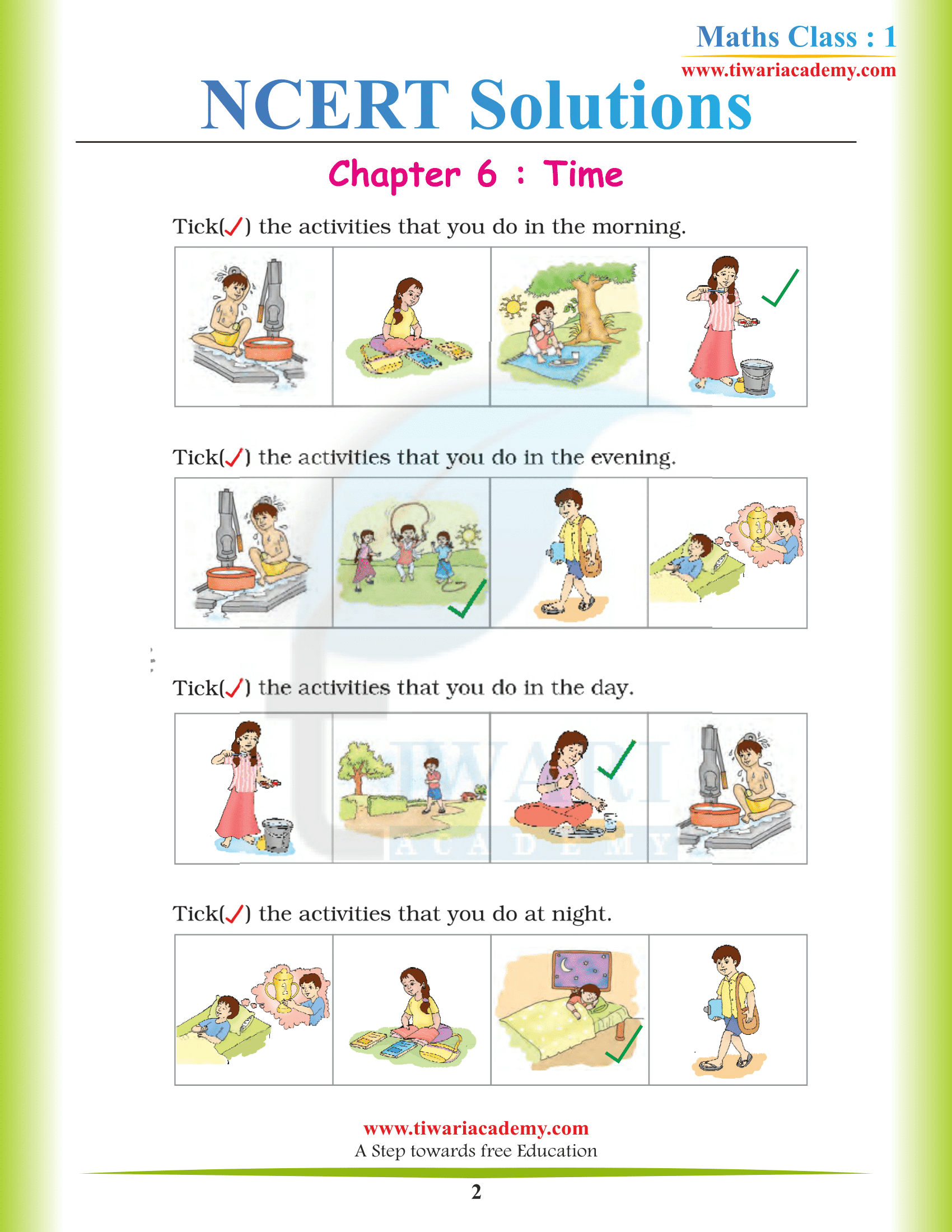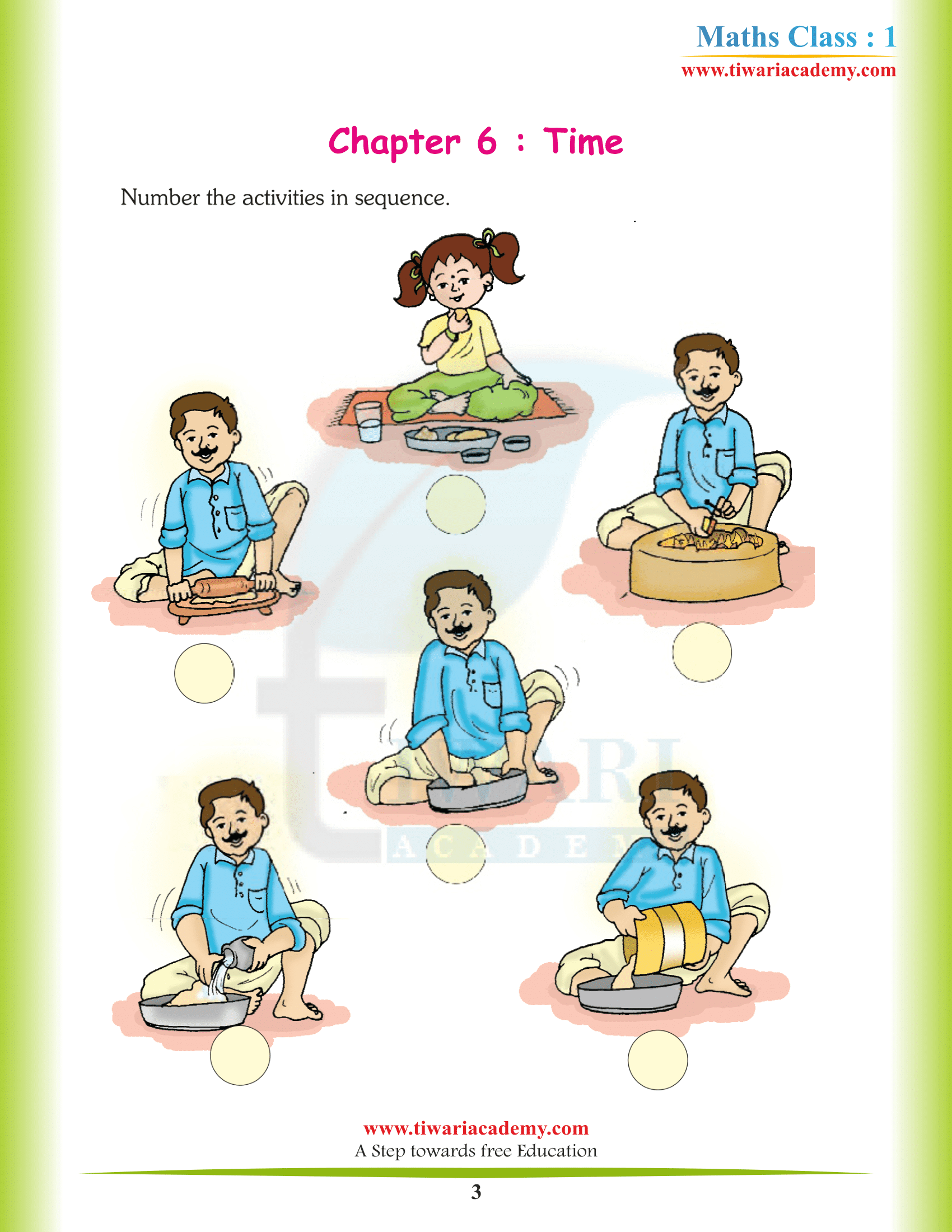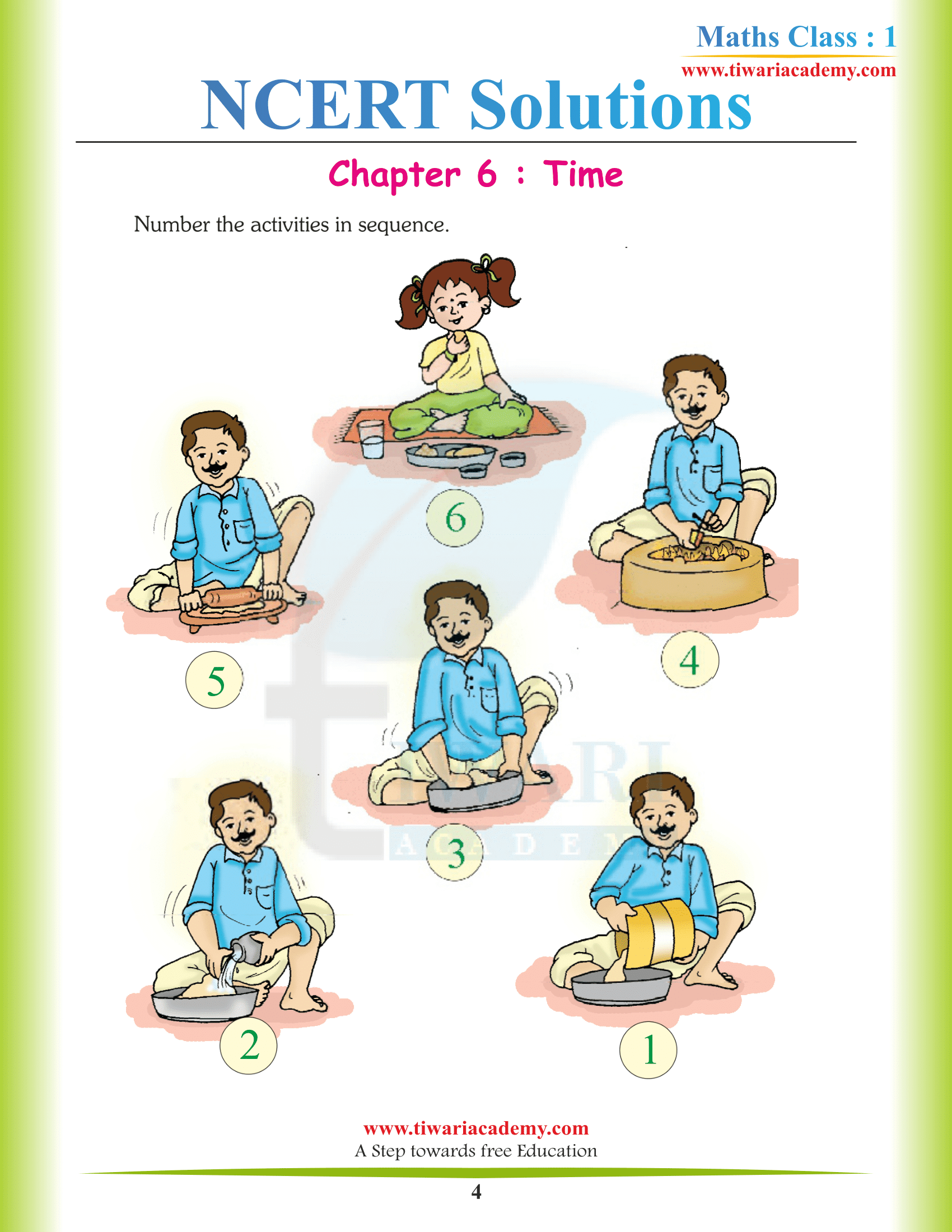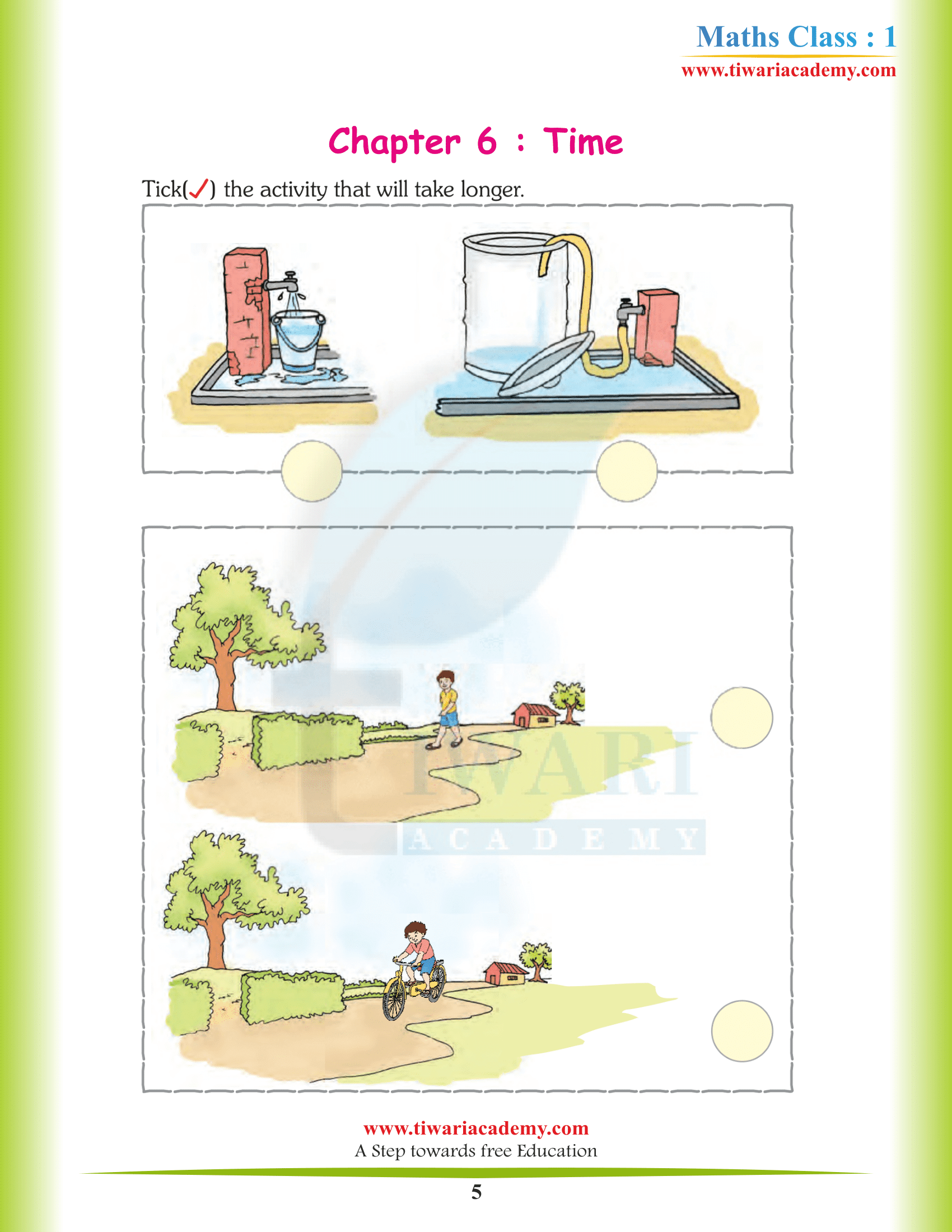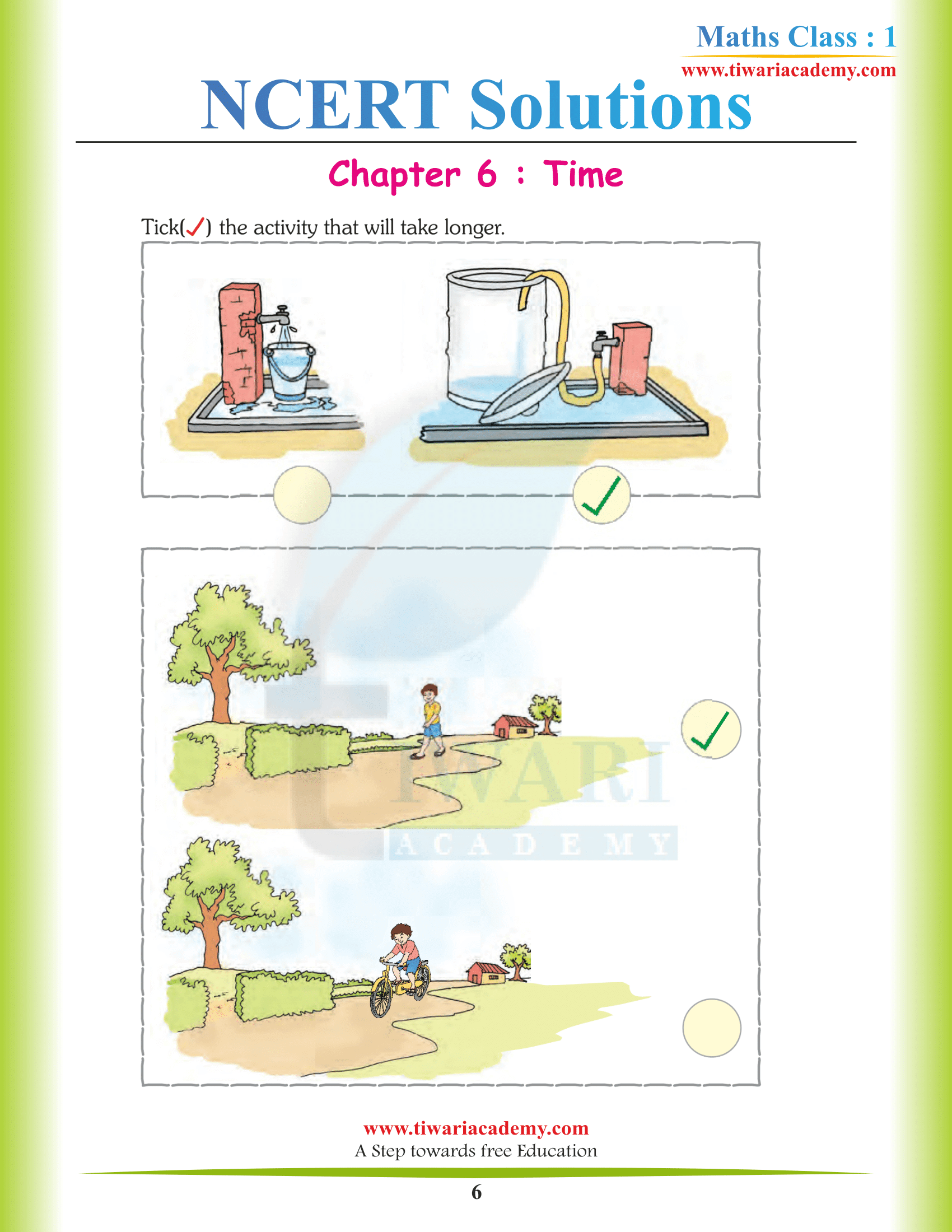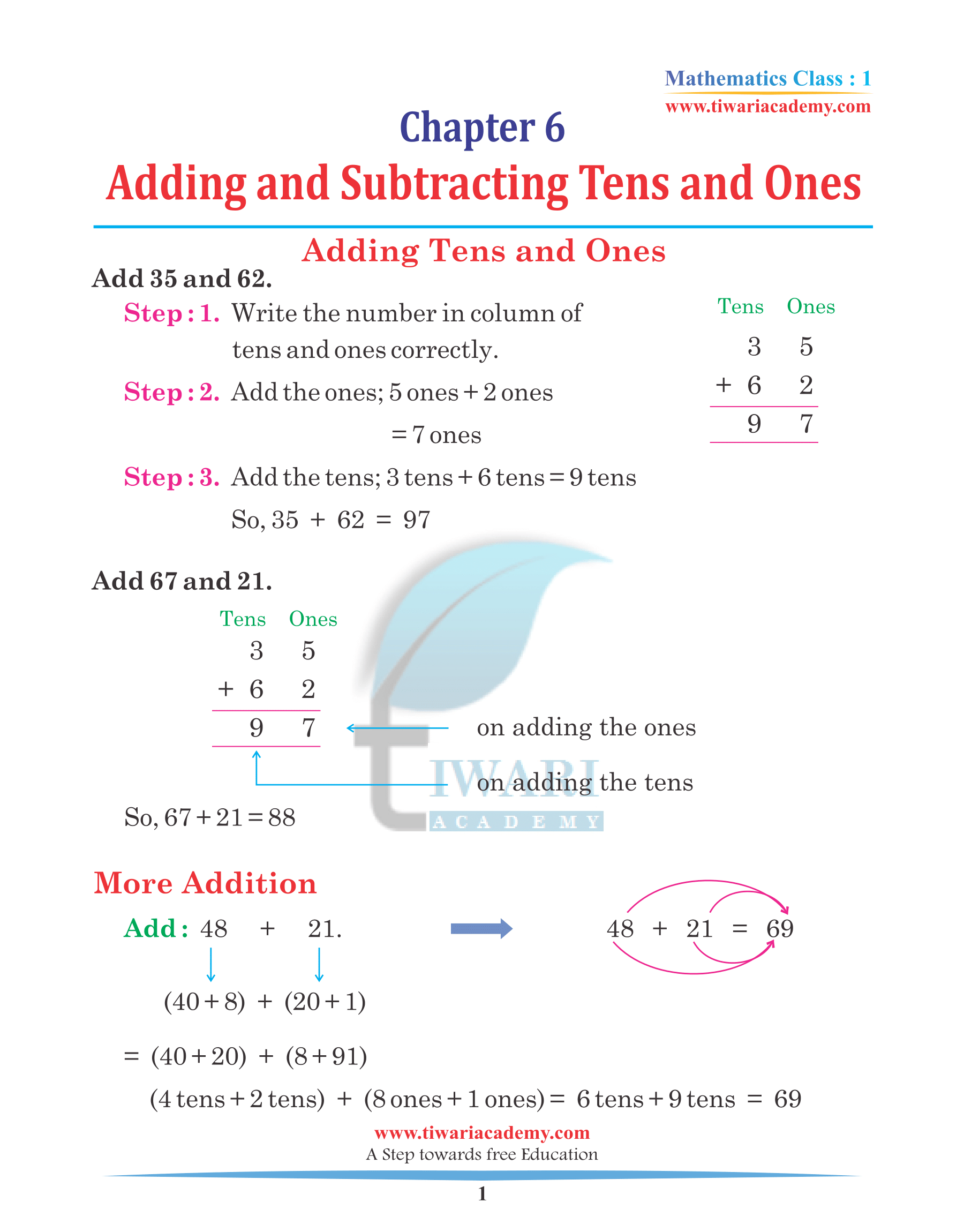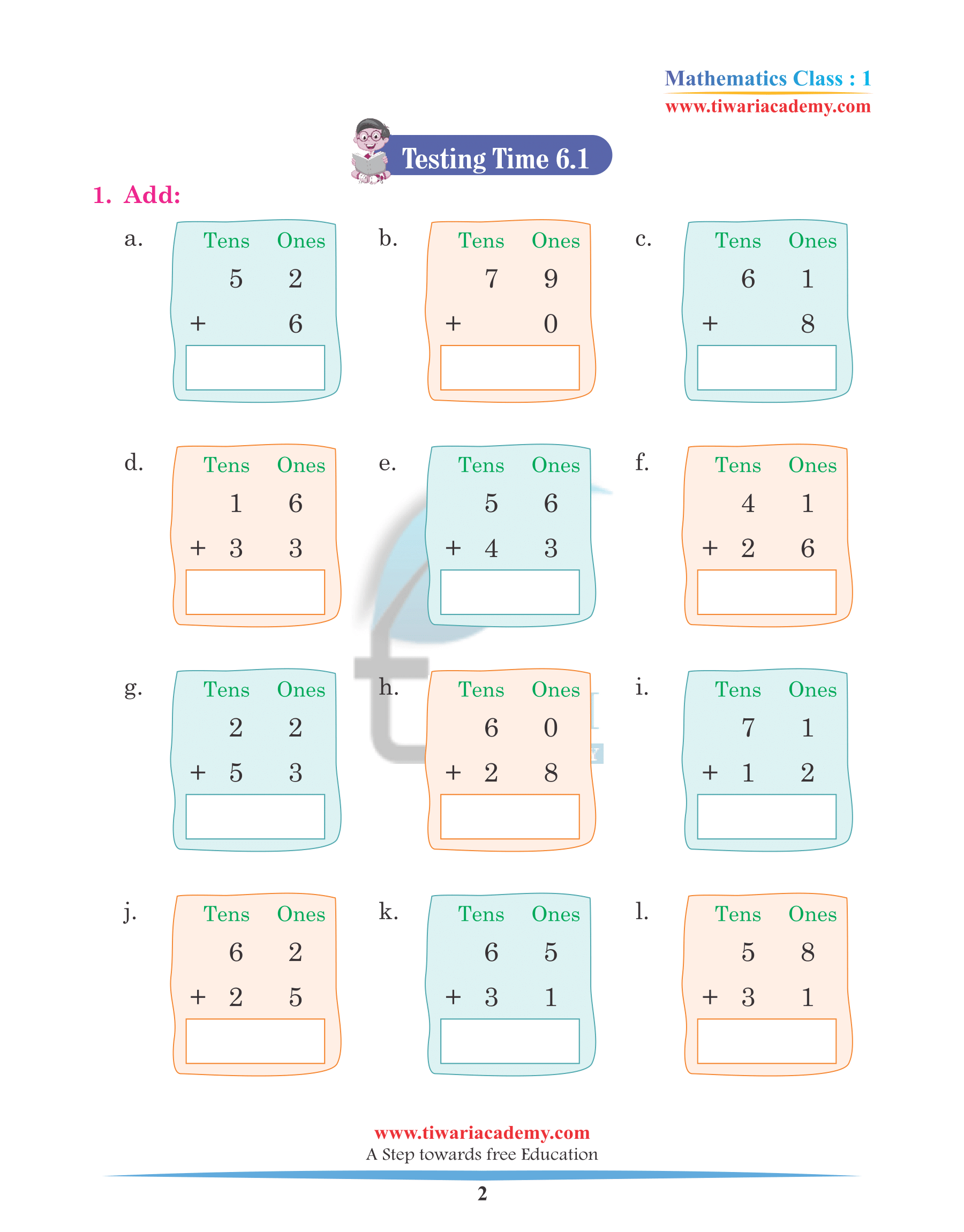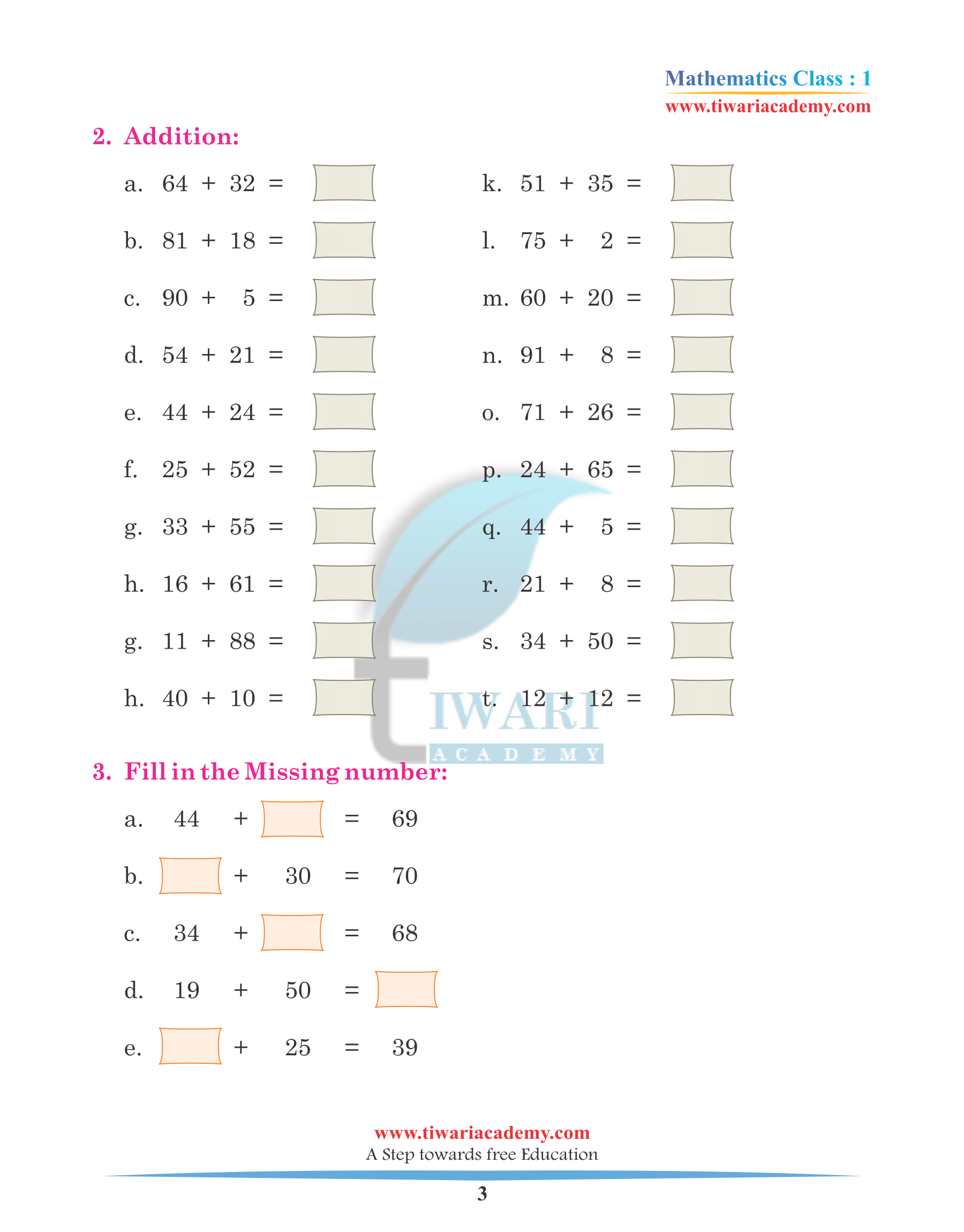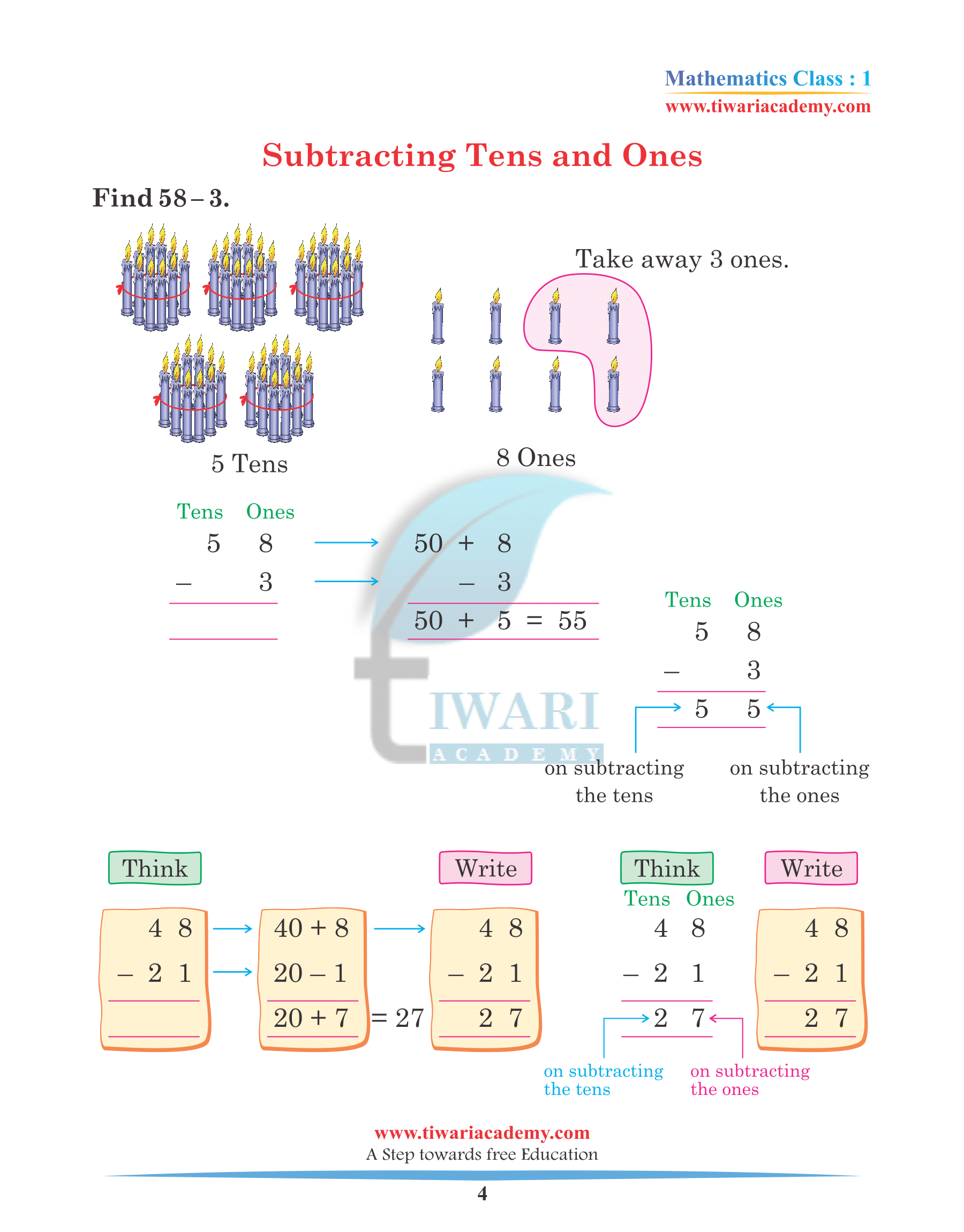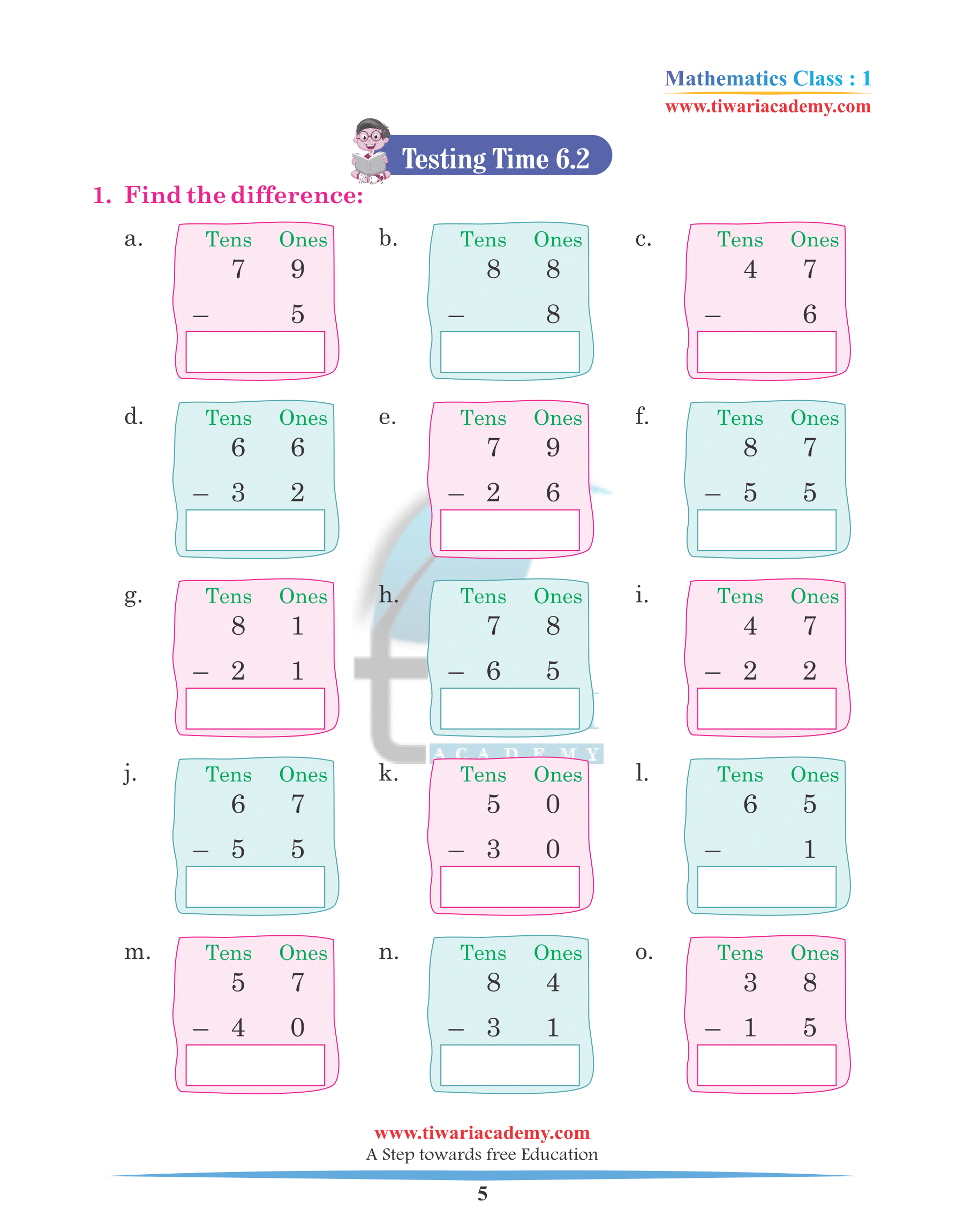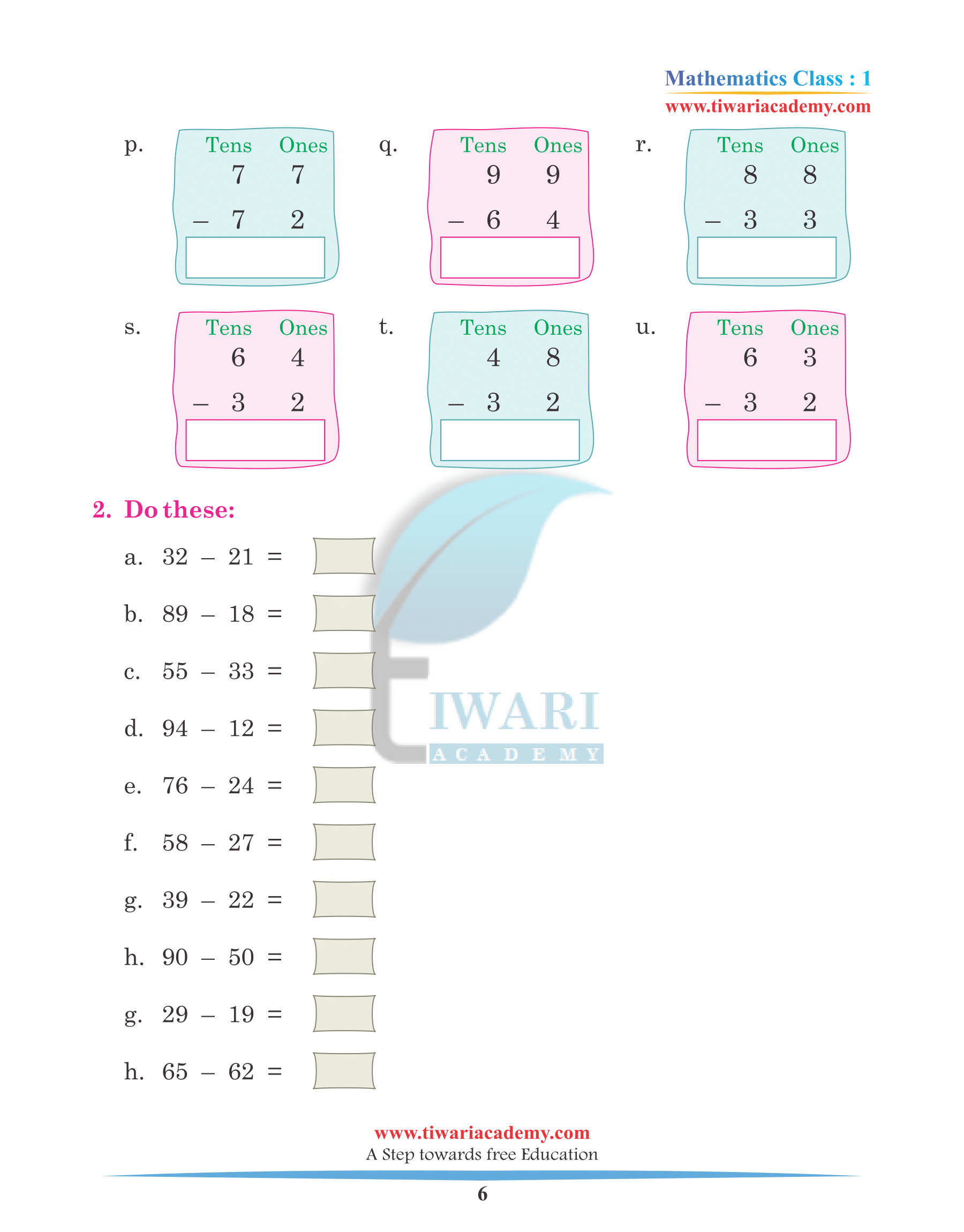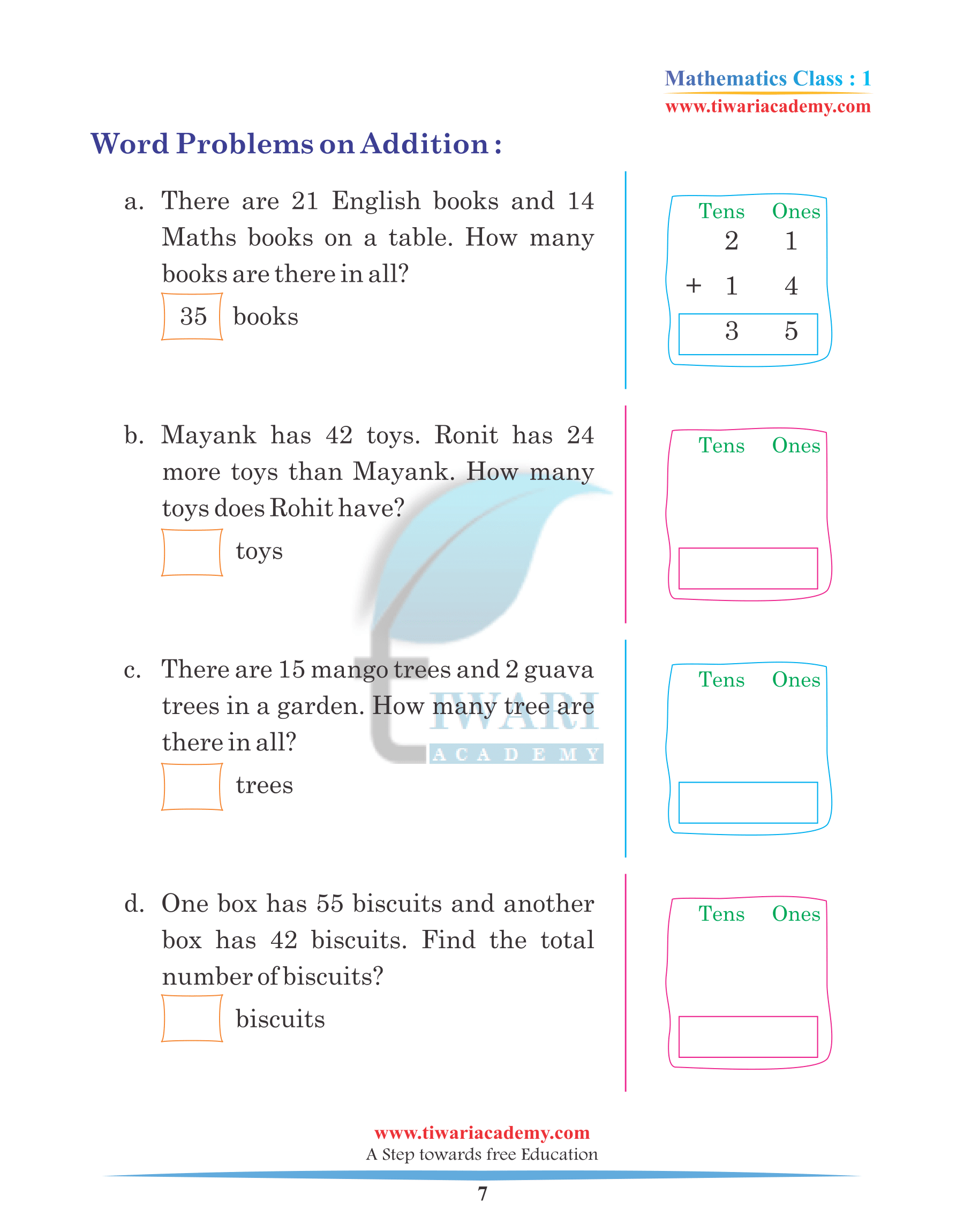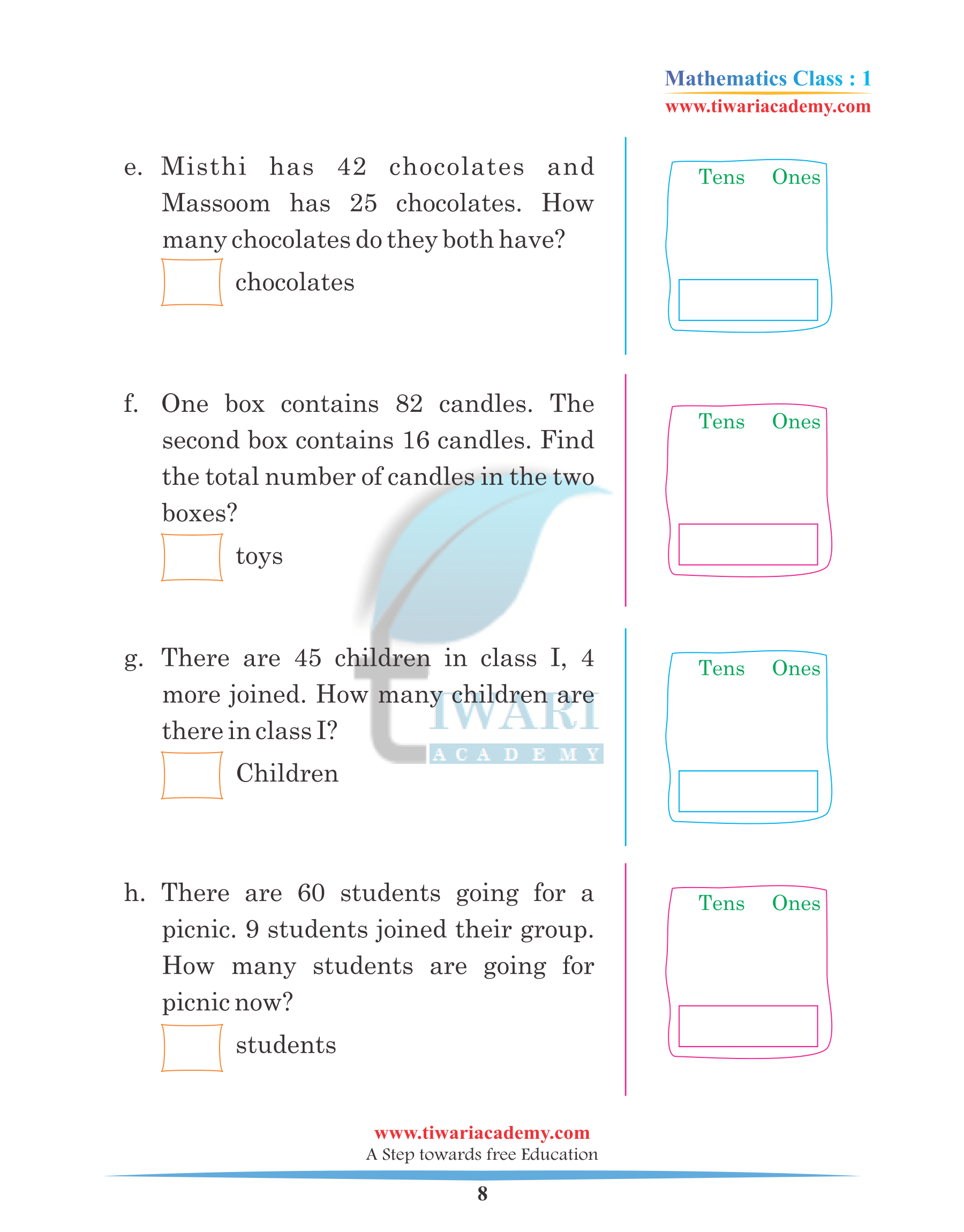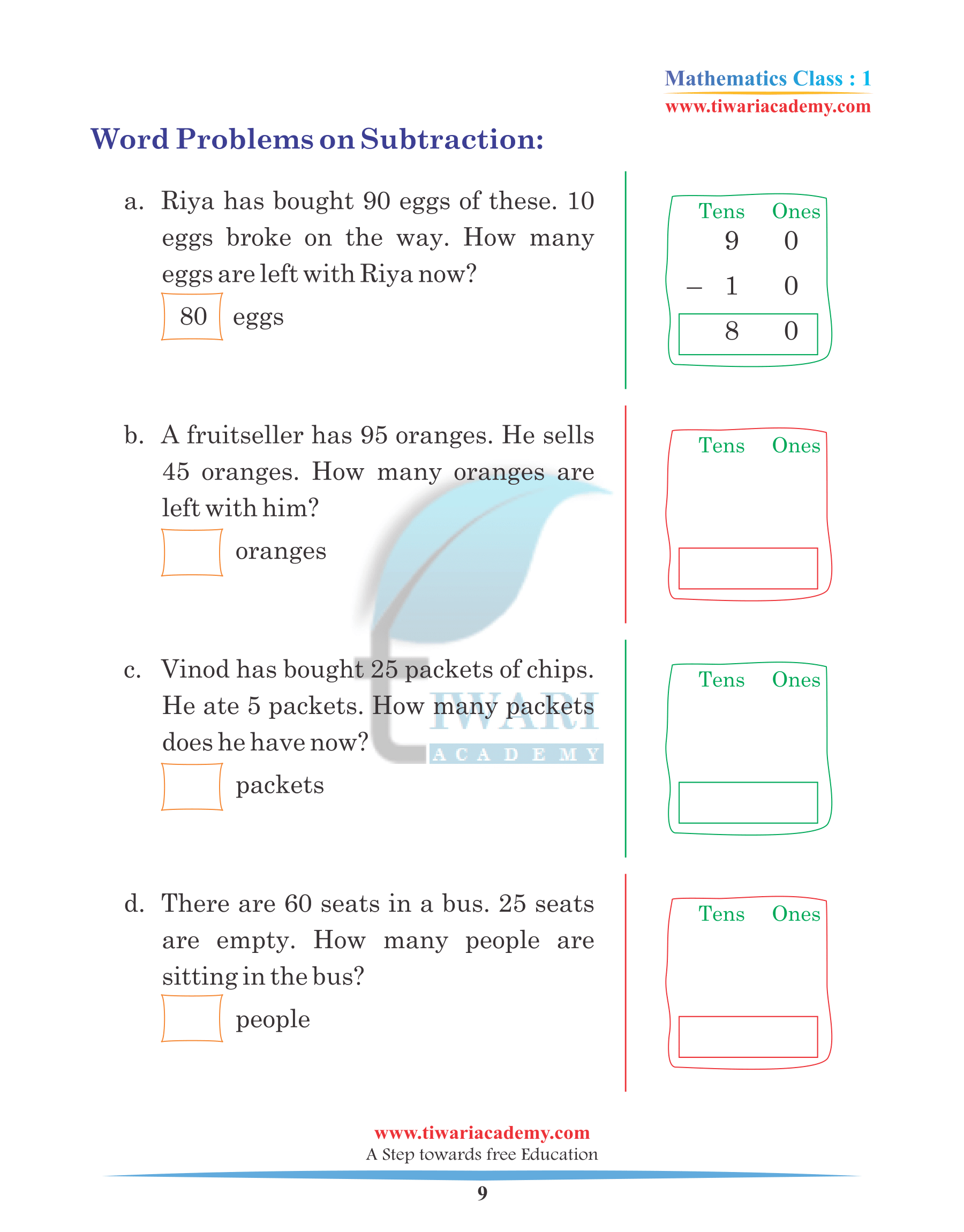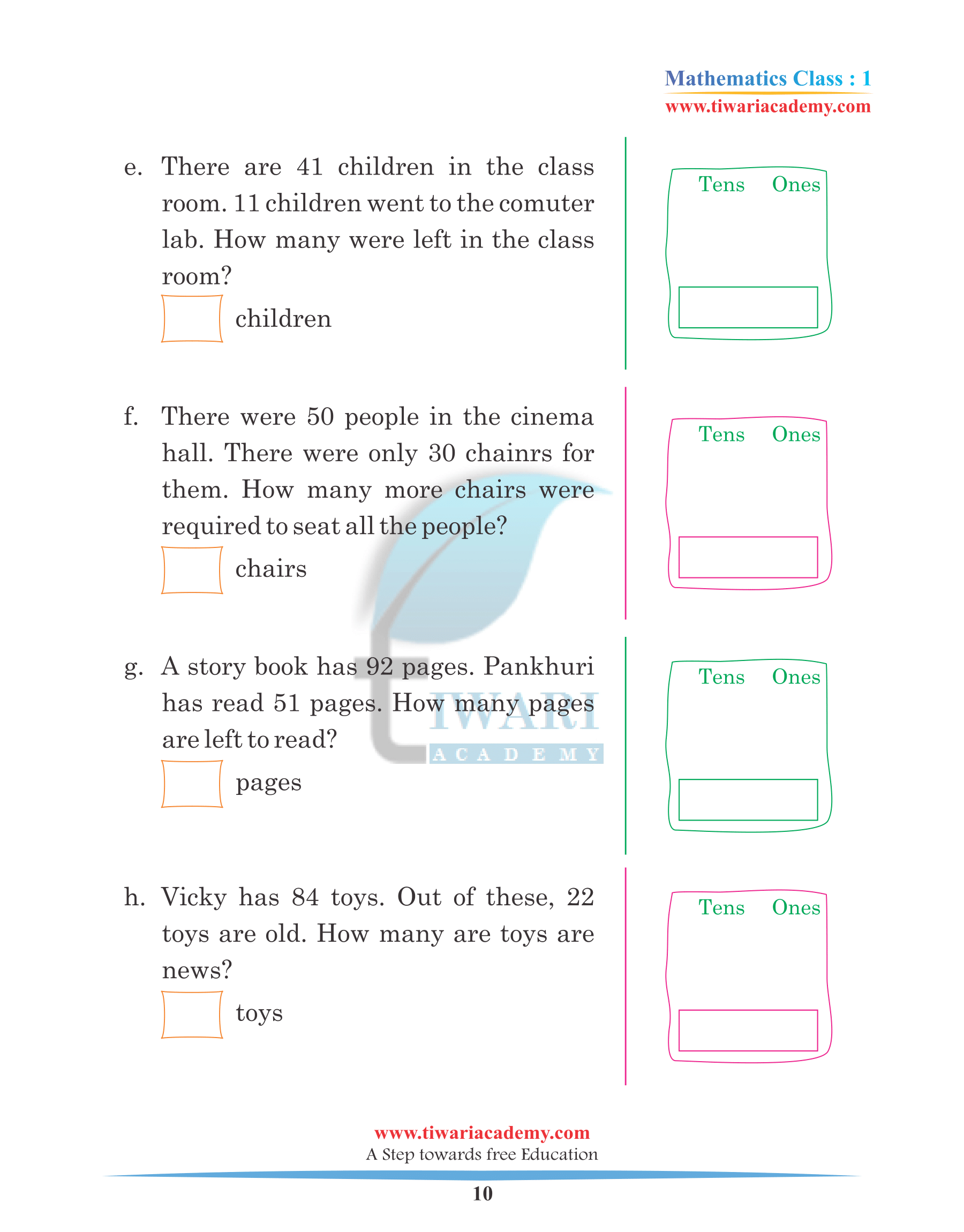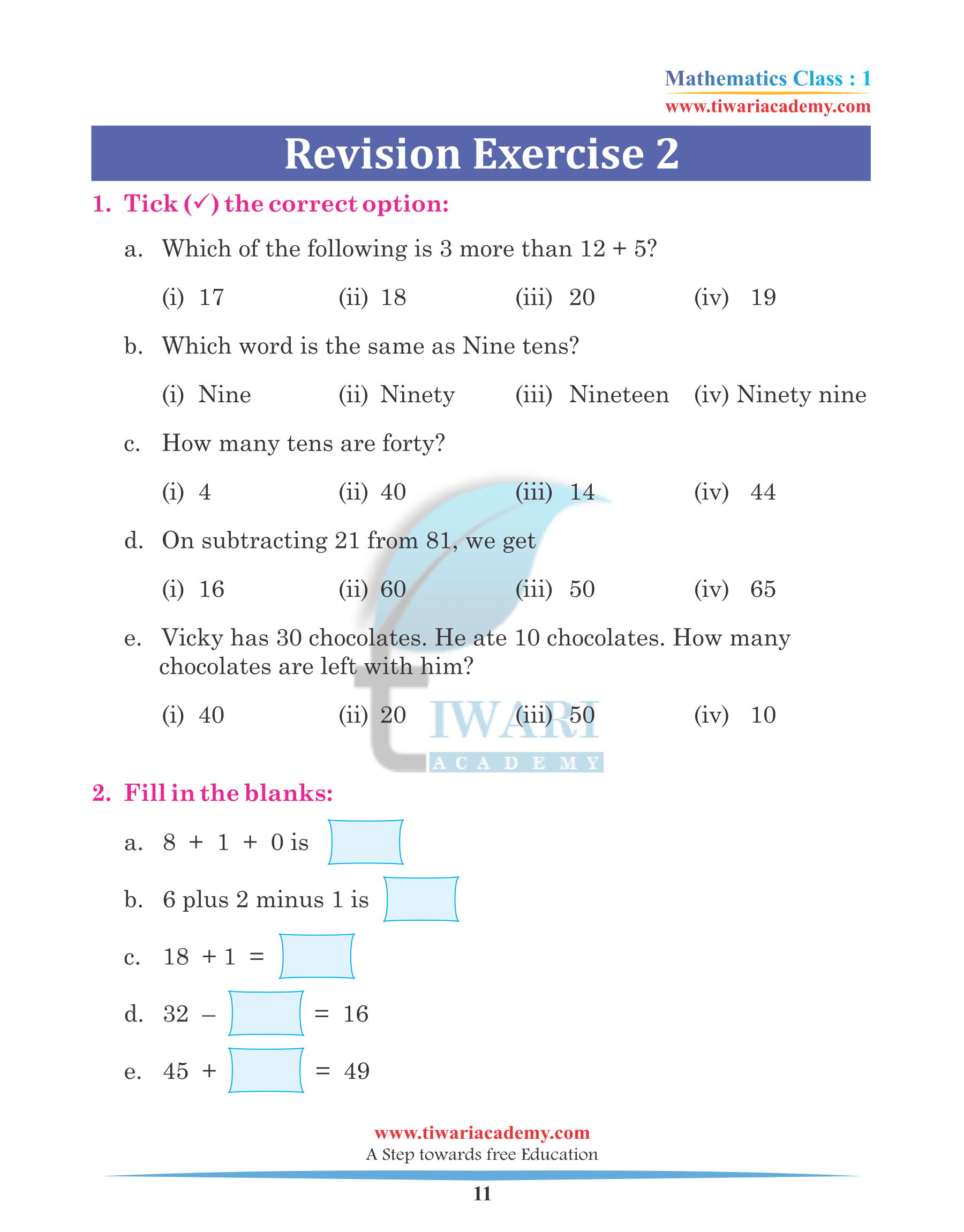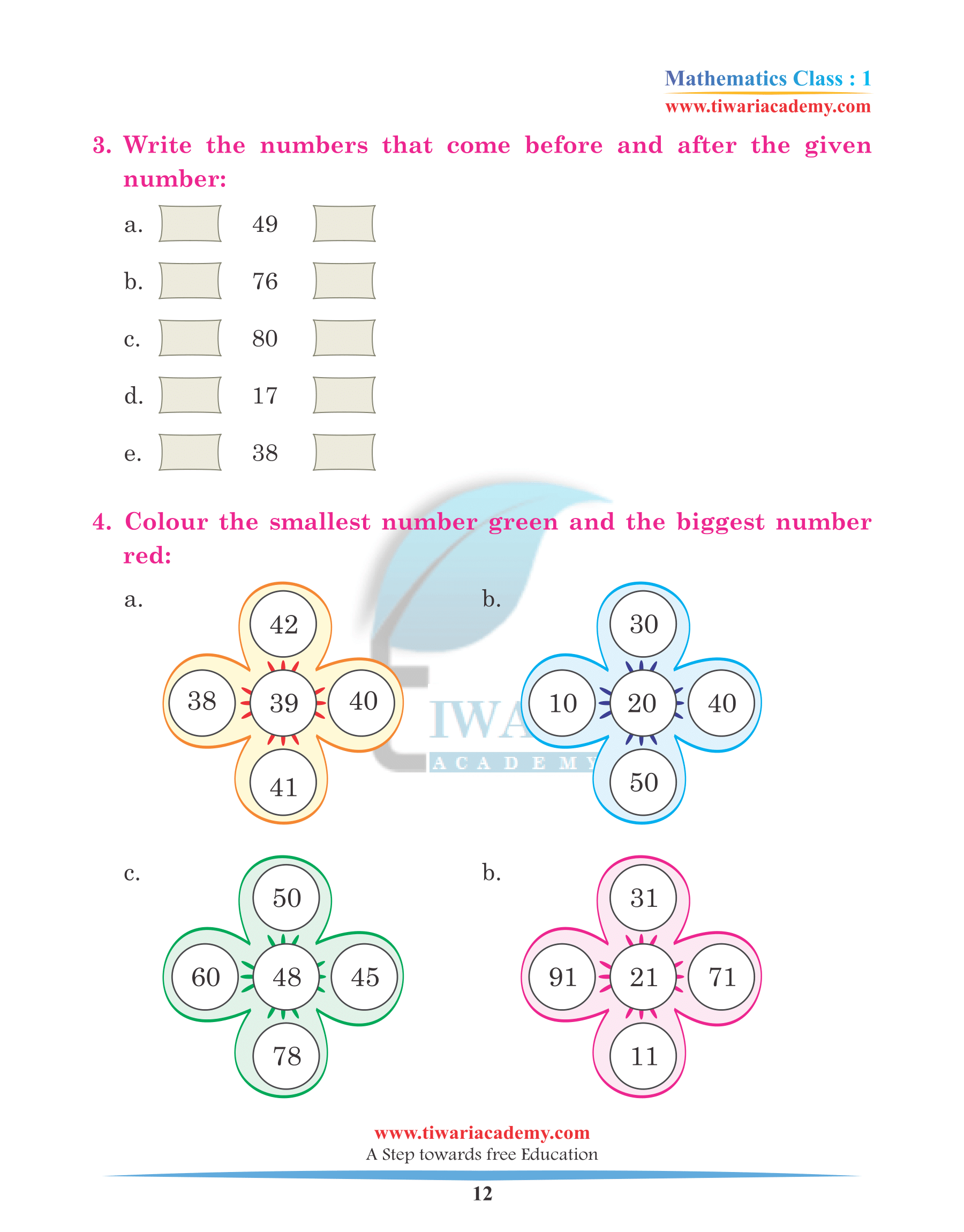 Last Edited: May 20, 2022