NCERT Solutions for Class 1 Maths Chapter 7 Measurement in Hindi and English Medium with all the question answers updated for new academic session 2023-24. Along with NCERT Book, a Revision Book is also given for chapter practice and to revise the entire chapter for exams and tests. To get a complete knowledge and be confident, always do Revision Book questions after completing the NCERT Book. All the contents are free to use on Tiwari Academy.
Class 1 Maths Chapter 7 Measurement
The specific topics covered in a Class 1 math curriculum can vary based on the state, and textbook series being used. When introductory measurement is covered in Grade 1 or Class 1 math, it often touches upon the basic concepts length, weight, volume, time, etc.
NCERT Solutions for Class 1 Maths Chapter 7
Measurement: Longer – shorter
So far we have already studied the counting till 1 – 20 also we learned to subtraction addition too. We learned how to see what is farthest and nearest. So look in to pictures you will learn about the how to check the length of you pencil or may be eraser, rope or may be your pet.
Check the picture of few things drawn and mark what is longer and what is shorter.
Examples:
1. My pencil is longer than Mohit's pencil.
2. Ravi is shorter than Rajan.
---
---
Introduction to the concept of length. Comparing the lengths of different objects (e.g., longer/shorter than). Using non-standard units for measuring length, such as using paper clips, pencils, or hands to measure objects. Introduction to the concept of weight/mass. Comparing weights of different objects (e.g., heavier/lighter than). Using non-standard units for measuring weight, such as using a balance with stones or toys.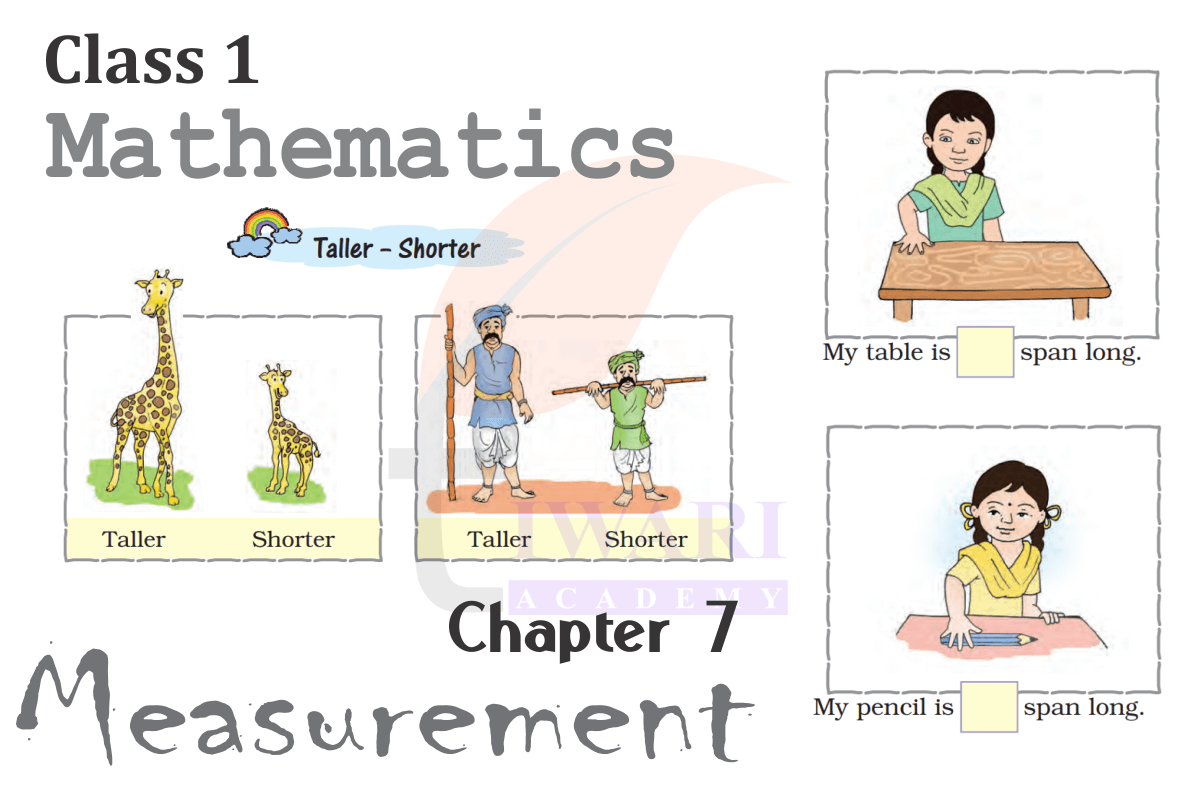 Longest – shortest
Here you have to measure few of the things given in the picture and judge it which one is longest between all of them. Simple isn't it?
Examples:
1. Neil is longest river in the world.
2. This is shortest route of my village.
---
For Class 1 Chapter 7, introduction to the idea of how much space something takes up or how much it can hold. Comparing the capacities of different containers (e.g., holds more/less than). Using non-standard units for measuring capacity, like cups or small containers. Concept of time as a measure of duration. Reading the hour on an analog clock. Understanding daily routines in terms of time (morning, afternoon, evening, night). Recognizing days of the week and possibly months.
Taller – Shorter
This is the very fun part of the chapter when you can judge the height of the character drawn in the picture and for the fun you can also judge who is the taller among your friends and siblings.
Examples:
1. Rashmi is taller than Neena.
2. Ramu is shorter than Raju.
---
Introduction to different coins and possibly notes. Recognizing and naming different denominations. Basic idea of using money to buy things. Temperature (might be introduced, though it's less common at this level). Feeling and describing temperatures as hot, warm, cool, or cold. Possibly reading basic thermometers. Non-Standard to Standard Measurement (usually in later grades but might be touched upon).
Tallest – Shortest
Here are the some of the tallest thing that you can spot near you and after this chapter exercise you will be able to judge it while travelling or playing outside which one is the tallest and shortest ones in park or may near your residency.
However, before doing so you have to complete the chapter by marking the tallest things and shortest ones too.
Examples:
1. Himalaya is tallest mountain in the world.
2. Suresh is shortest student in my class.
---
The idea that while we can measure with hands or paper clips, there are standard units like meters or grams that scientists and other people use for more accuracy. Relating the concepts of measurement to real-world objects and scenarios, so students can understand their practical applications. The exact topics can vary, and the depth to which each topic is covered can also differ. For specific details, it's best to refer directly to the CBSE curriculum or textbook being used for Class 1 in your school.
Thickest – Thinnest
Have you wondered which one of the things like pencil or book you have the thickets ones and one is really thin? So check the picture and tell us if you have already understood which one is which?
Examples:
1. Elephant is thickest animal in the jungle.
2. This story book is thinnest one in my book collection.
---
If you're pressed for time and need to cover Class 1's chapter on Measurement swiftly, it's essential to focus on the fundamental concepts, use hands-on activities, and employ engaging, memorable examples. Get a string and use it to measure different objects in the classroom. Talk about which objects are longer or shorter. Use body parts for comparison: "Is this book longer than your arm?"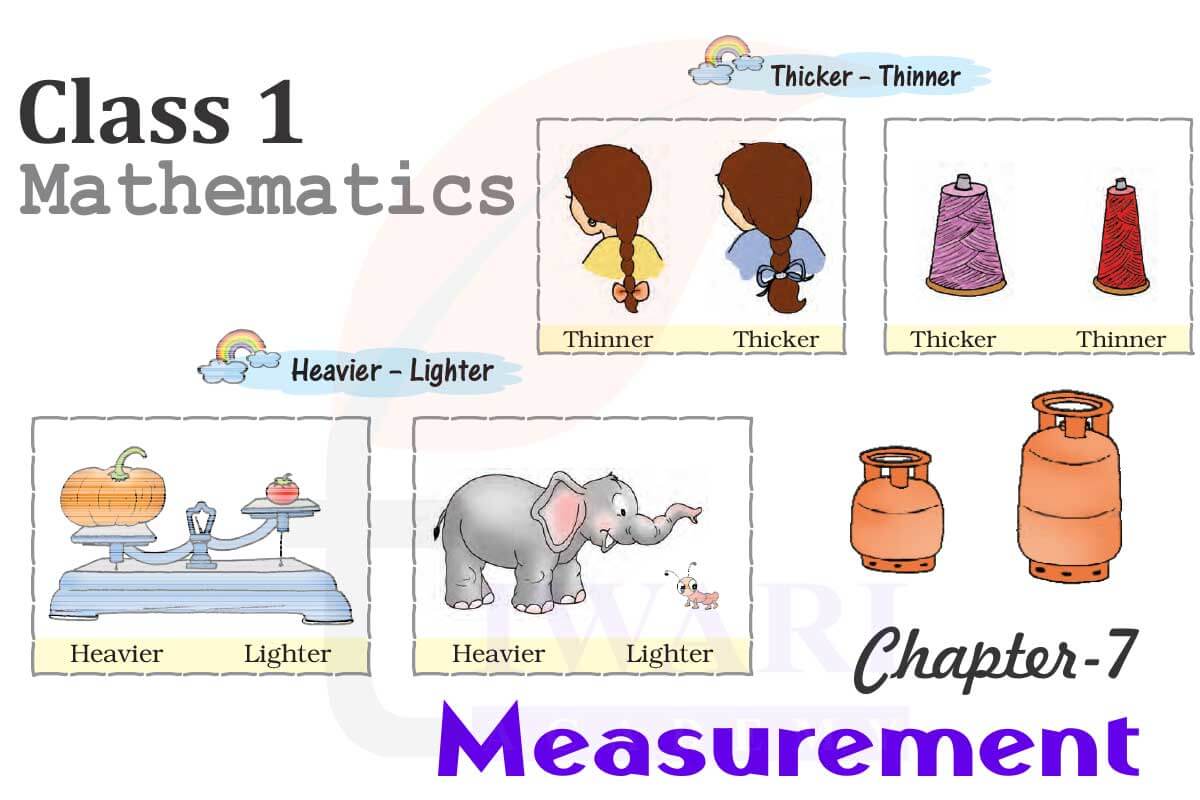 Heavier – Lighter
Look at the colorful picture in the exercise where you can judge, what are the things that is heavier and which ones are lighter and why. This is how you will be able to learn the to judge the weight of the things by just looking at it. Practice this exercise with objects around you.
Examples:
1. 10 kg is heavier than 5 kg.
2. 5 kg. lighter than 10 kg.
---
Use a simple balance. Put an object on one side and try to balance it with toys or clay on the other side. Identify which items are heavier or lighter. Have different sizes of containers and a jug of water. Let students pour water into various containers. Discuss which containers can hold more or less water.
---
Use a big classroom clock. Point out the hour hand. Act out daily routines: "What do we do at 8 o'clock? Right, it's reading time!" Show different coins. Discuss their names. Set up a small "shop" in the classroom with prices on items. Give students play money and let them "buy" and "sell" items. Use a quick matching game. Lay out objects and labels (long, short, heavy, light, etc.). Let students match objects to the right labels.
What is this chapter trying to teach to students of class 1st maths from unit 7?
You have seen often that children try to make their things superiors by telling them how big their teddy and other toys and even their pencil and crayons are. This chapter will teach them how to measure things.
---
End with a story or scenario where measurement is crucial. For example, "Imagine you're making a bed. You need to know how long the bedsheet is to make sure it fits!" Give students a short worksheet or activity to gauge their understanding. It can have pictures where they circle the "longer" object, the "heavier" item, etc. Remember, even if you're short on time, the goal is understanding, not just coverage. Ensure that students grasp the core concepts. Use clear visuals, hands-on activities, and keep the energy up to maintain their engagement.
Q2. Do you think unit 7 of math contains enough content to make students of class 1st learn how to measure?
I think every student has a different pace of learning. So we cannot say if the chapter contains enough content but we can say the chapter contains the idea of how to use the knowledge.
Did you find unit 7 is easy for class 1st math?
I think the chapter doesn't contain many complicated ways of measuring and numbers to measure as the children of class 1st might not learn the numbers fully. So this chapter is much easy for them.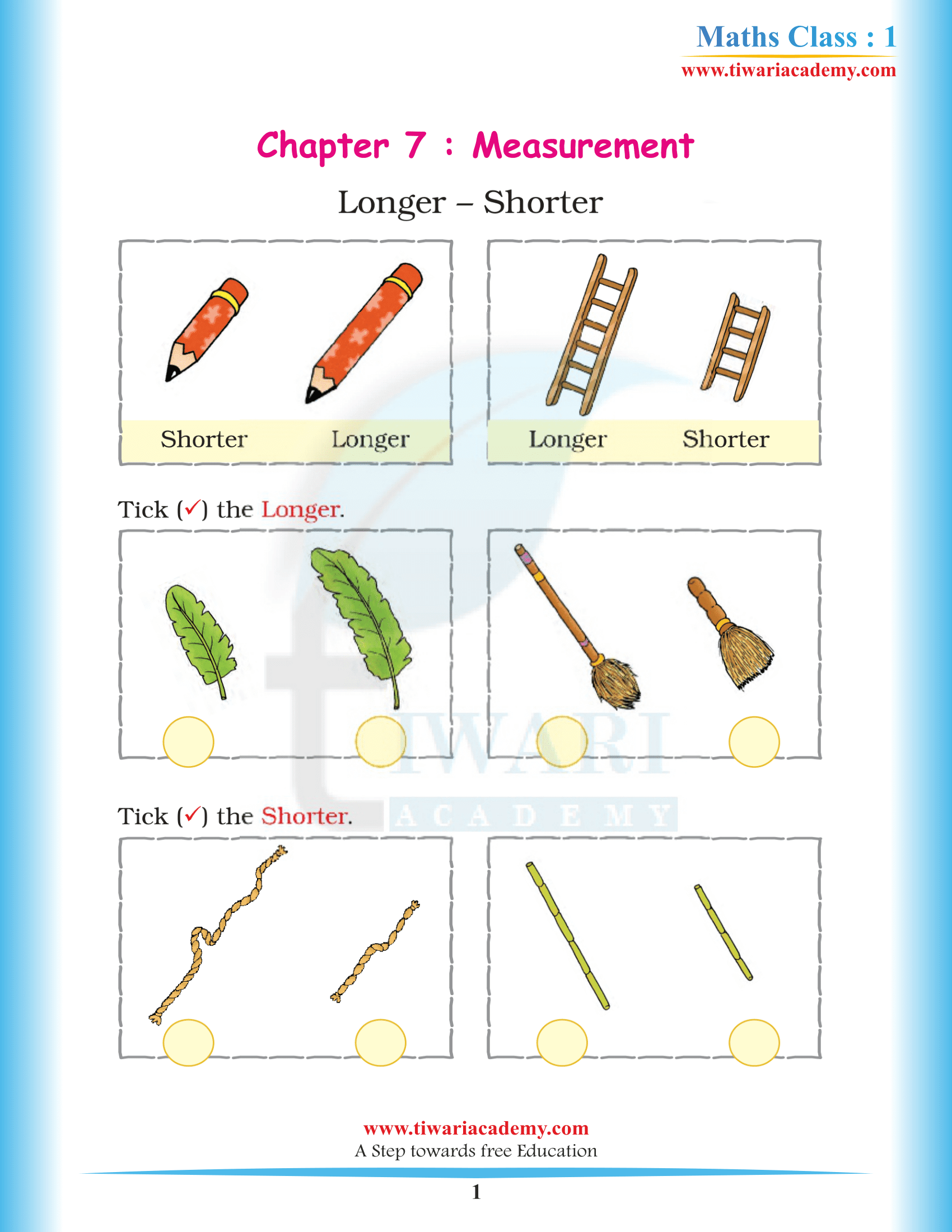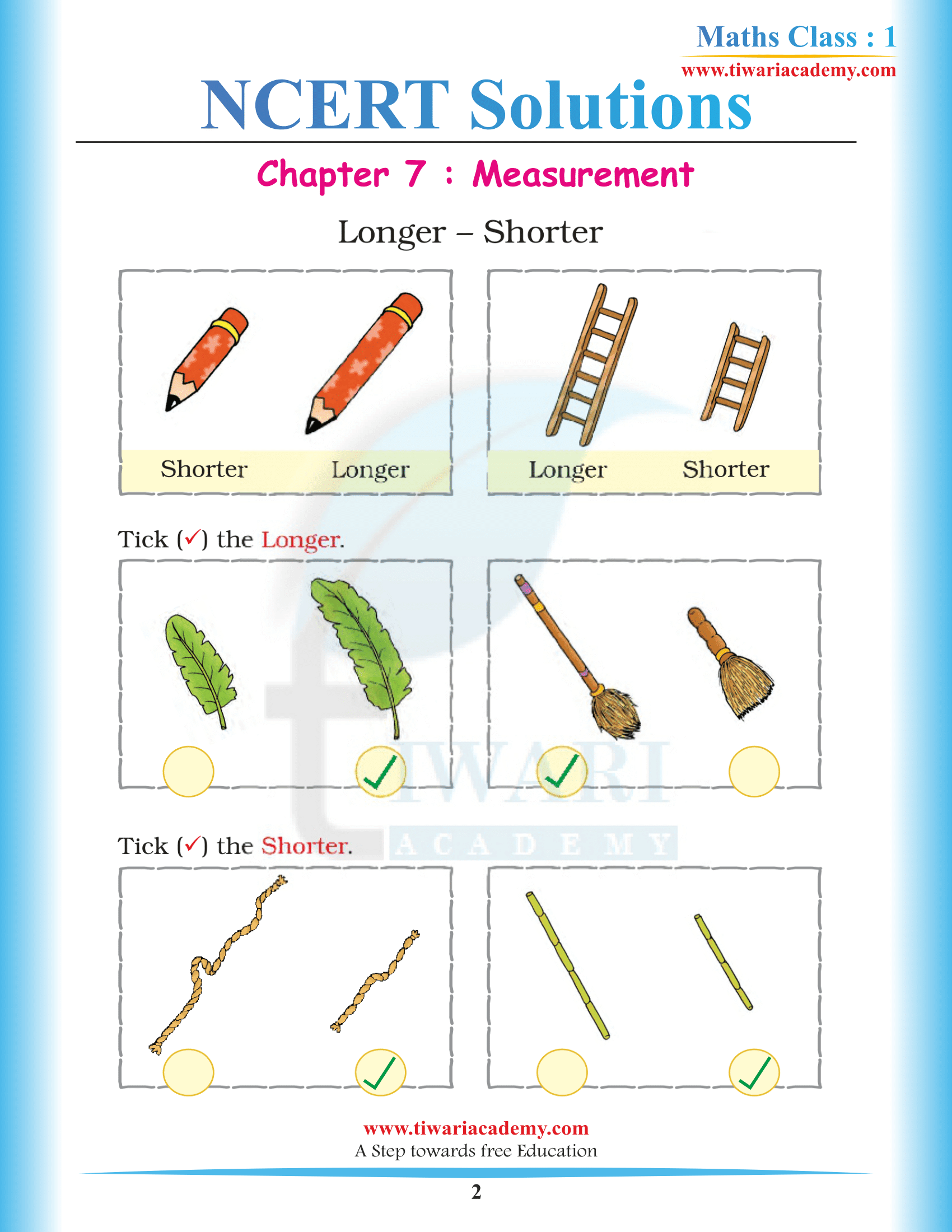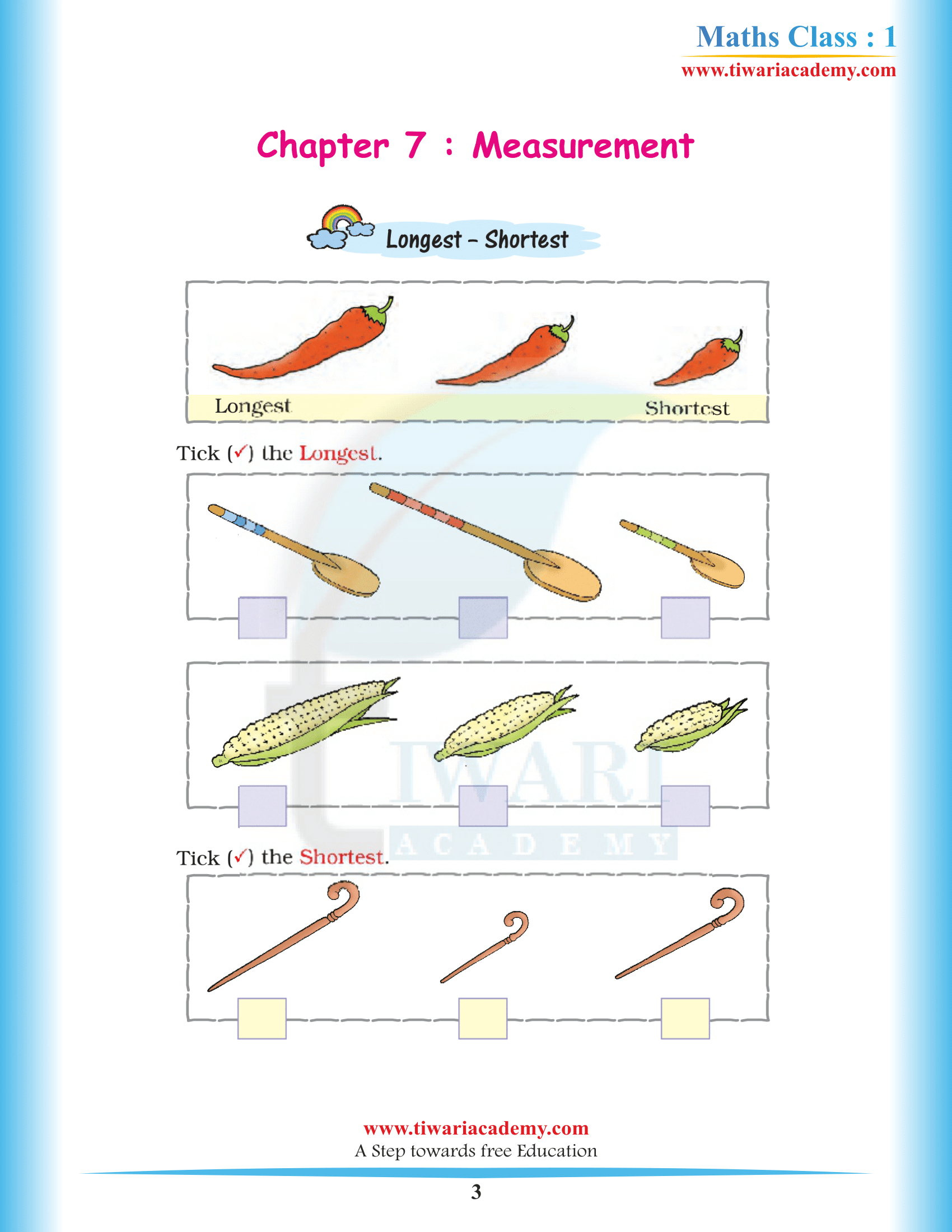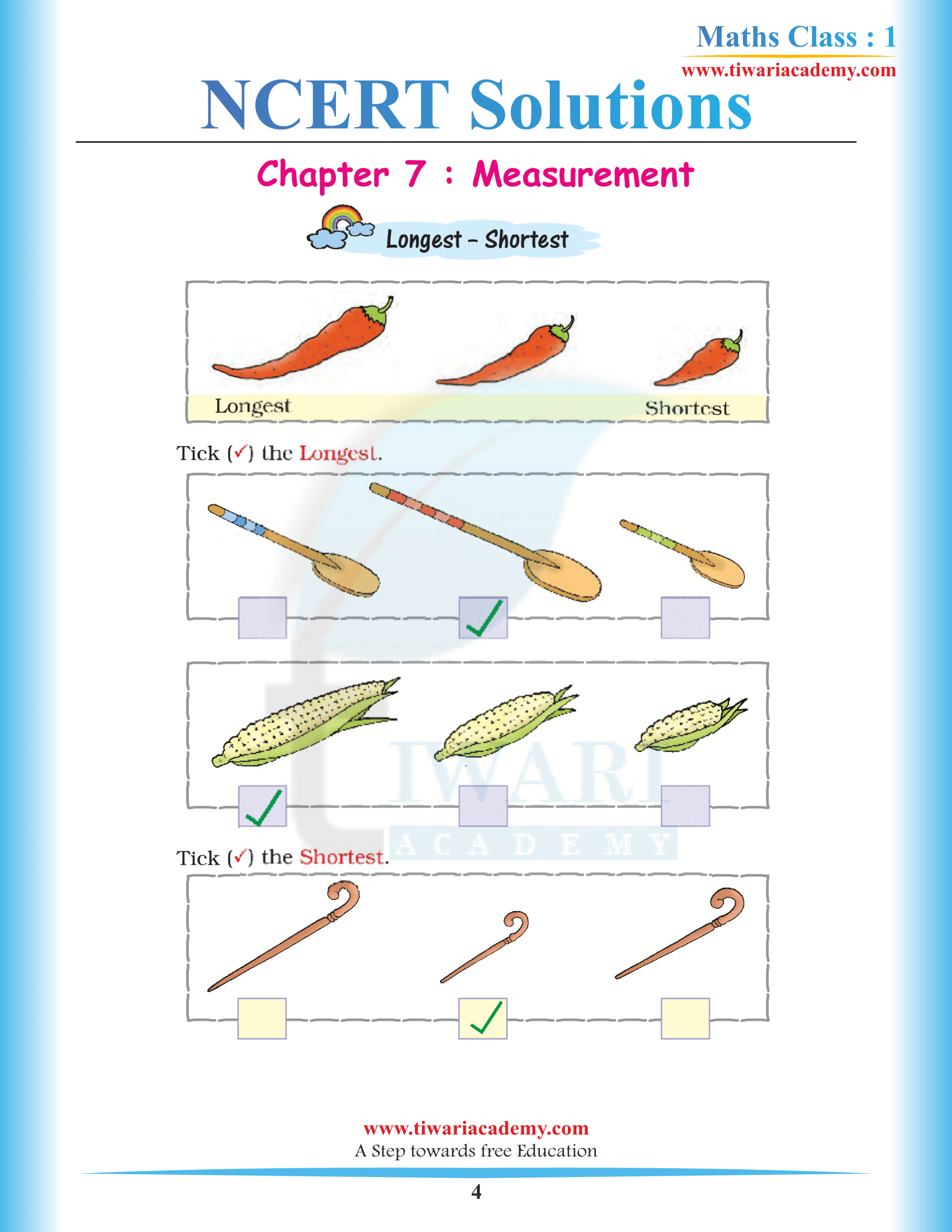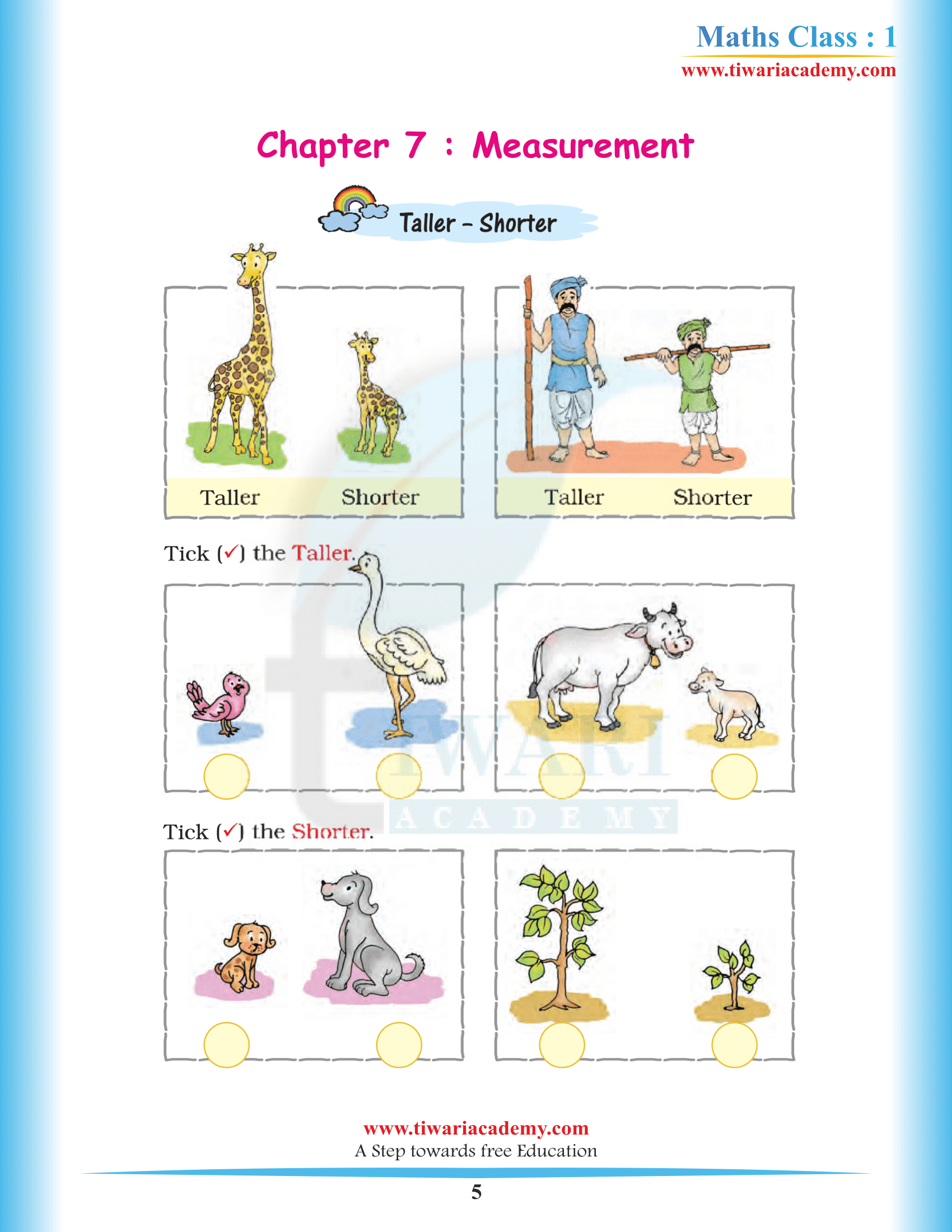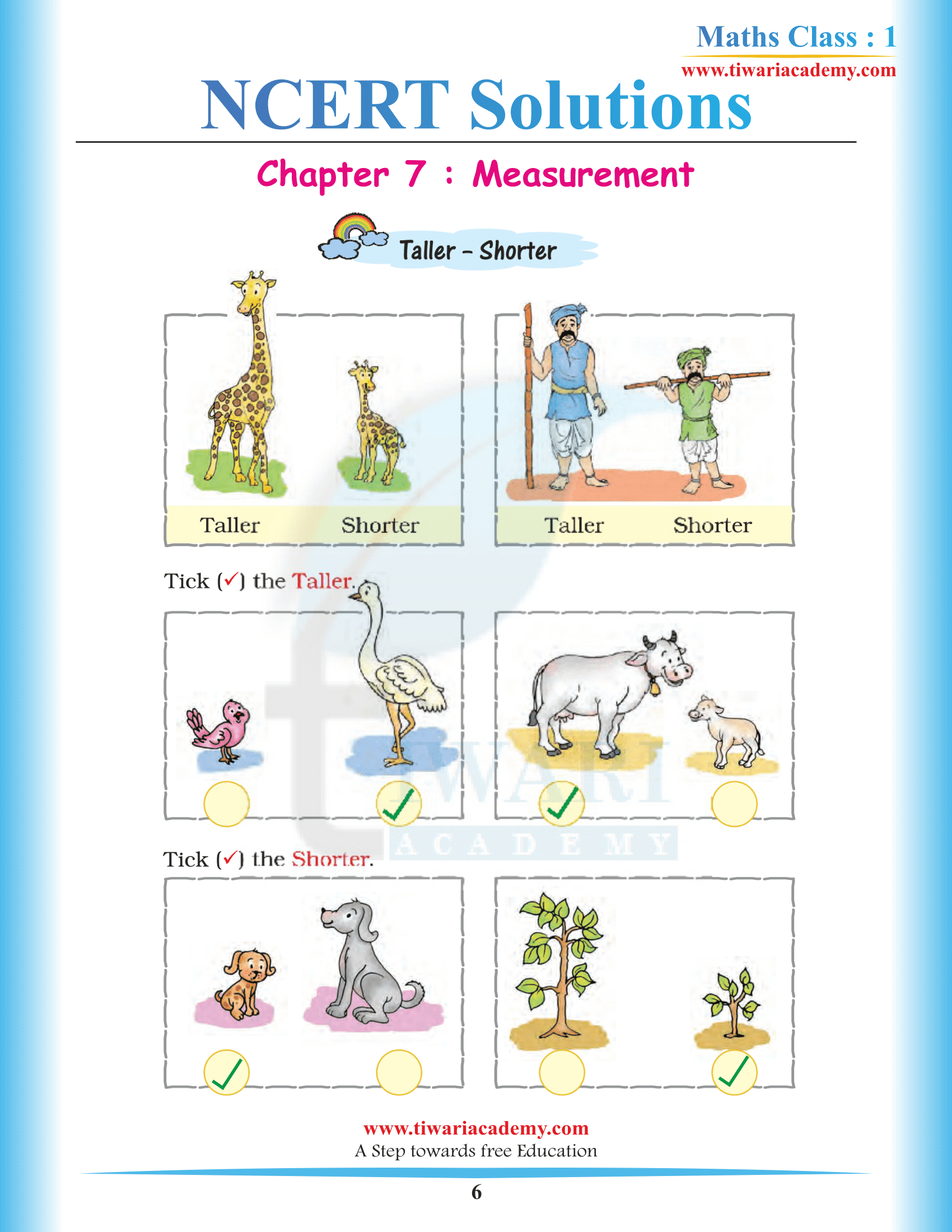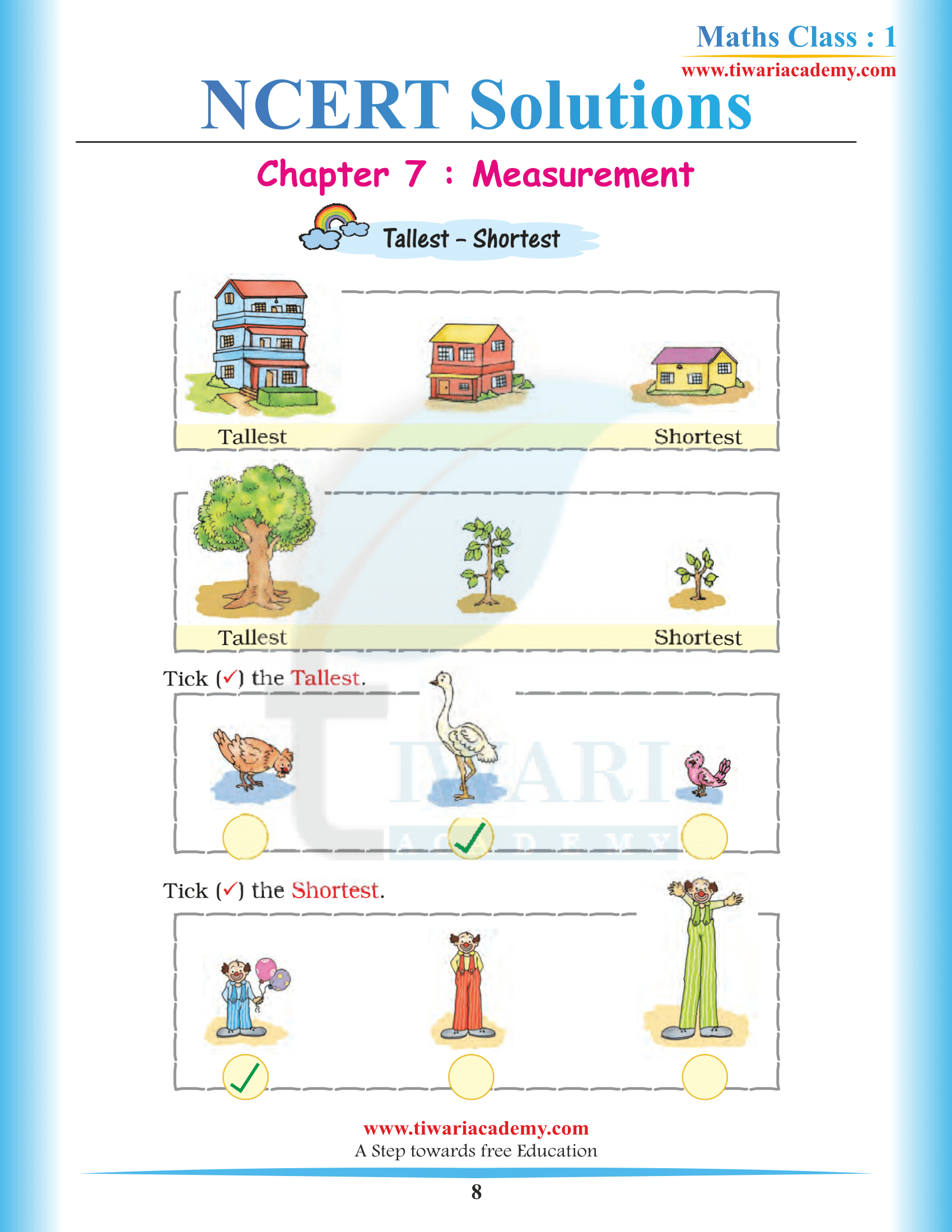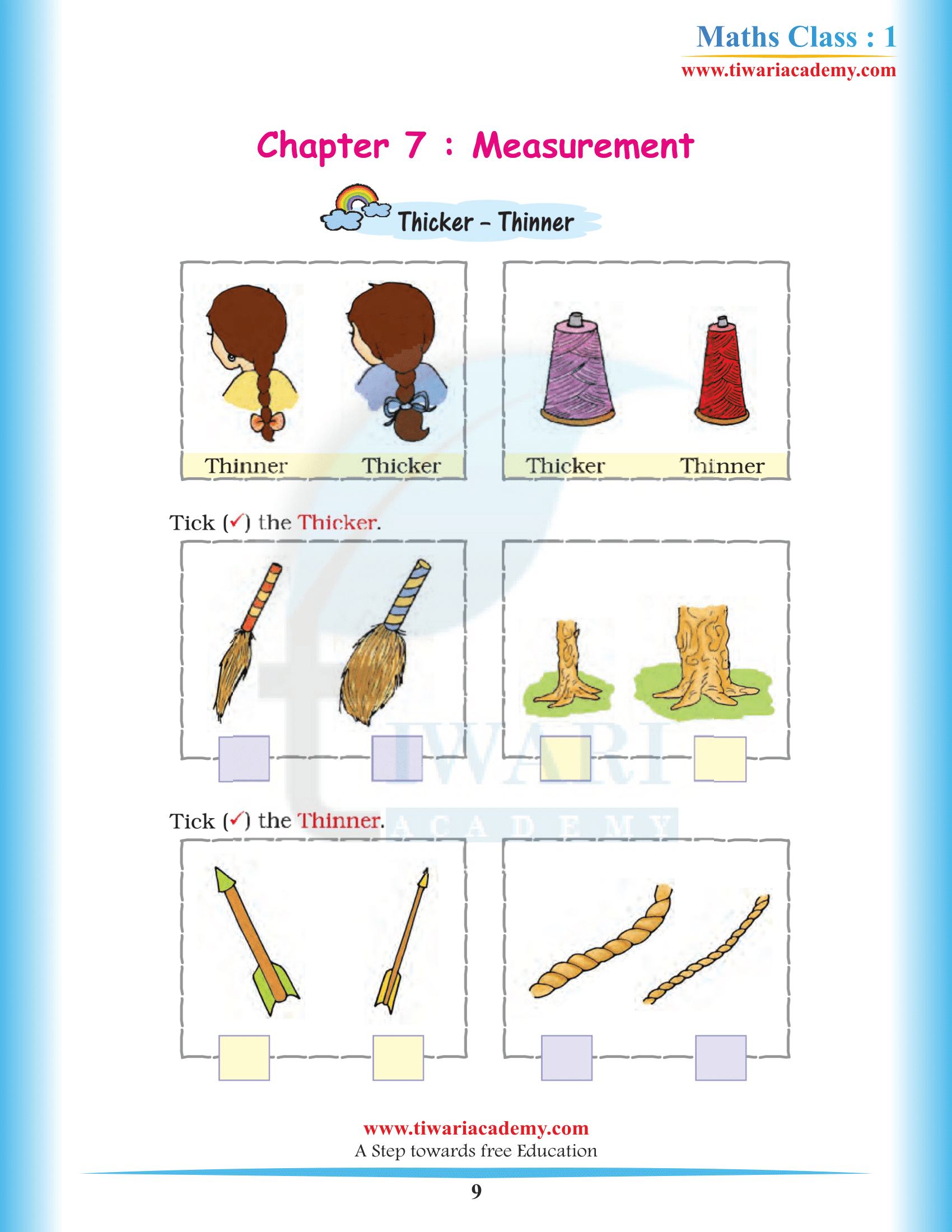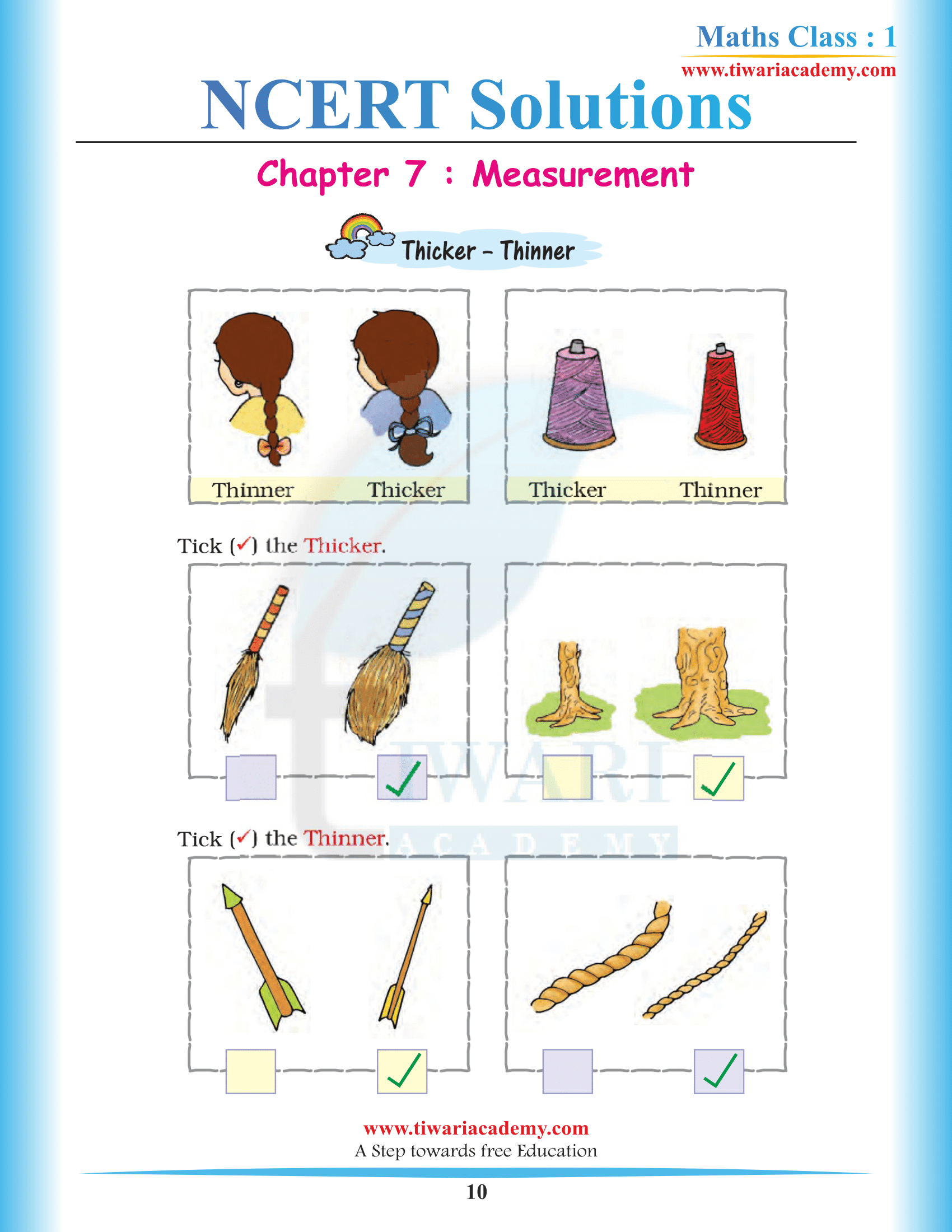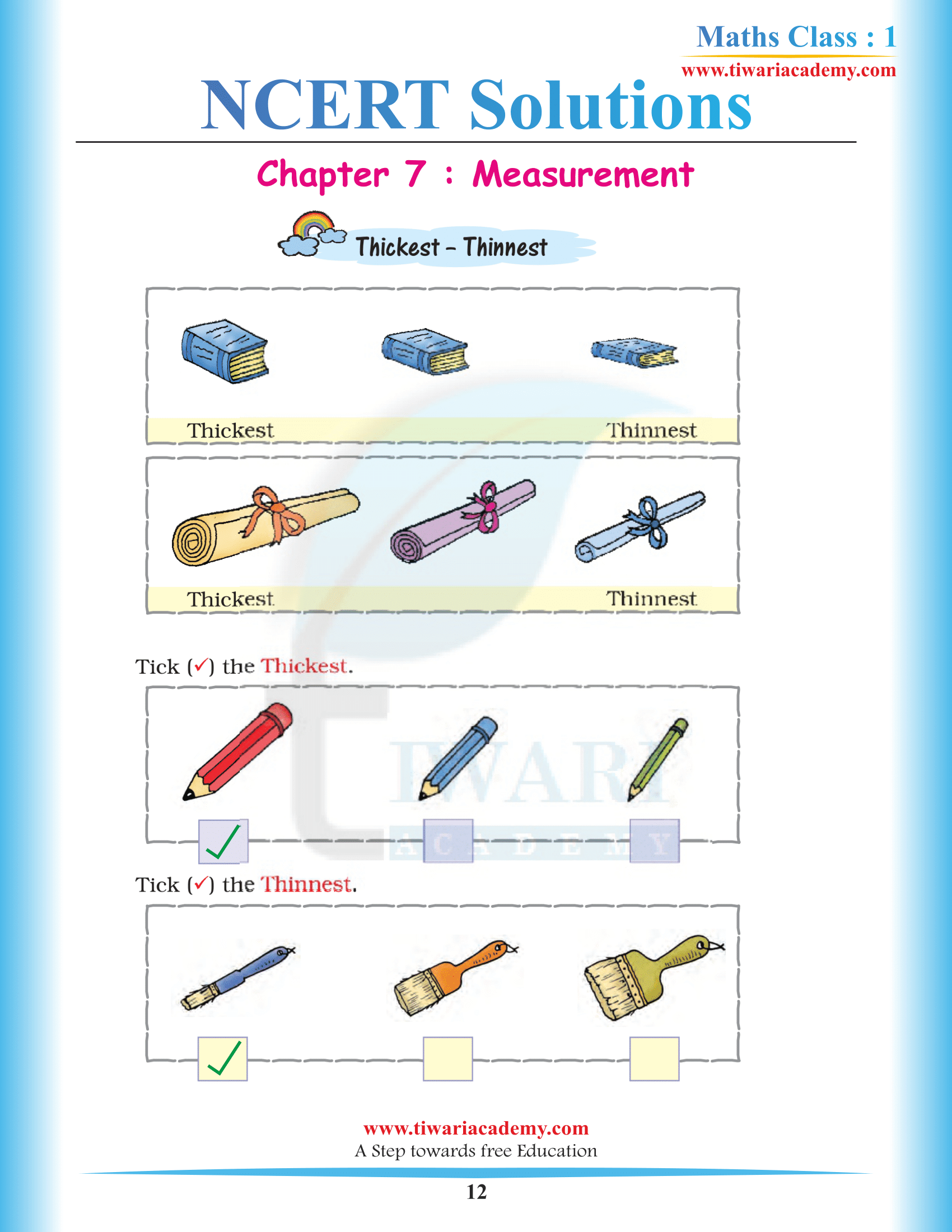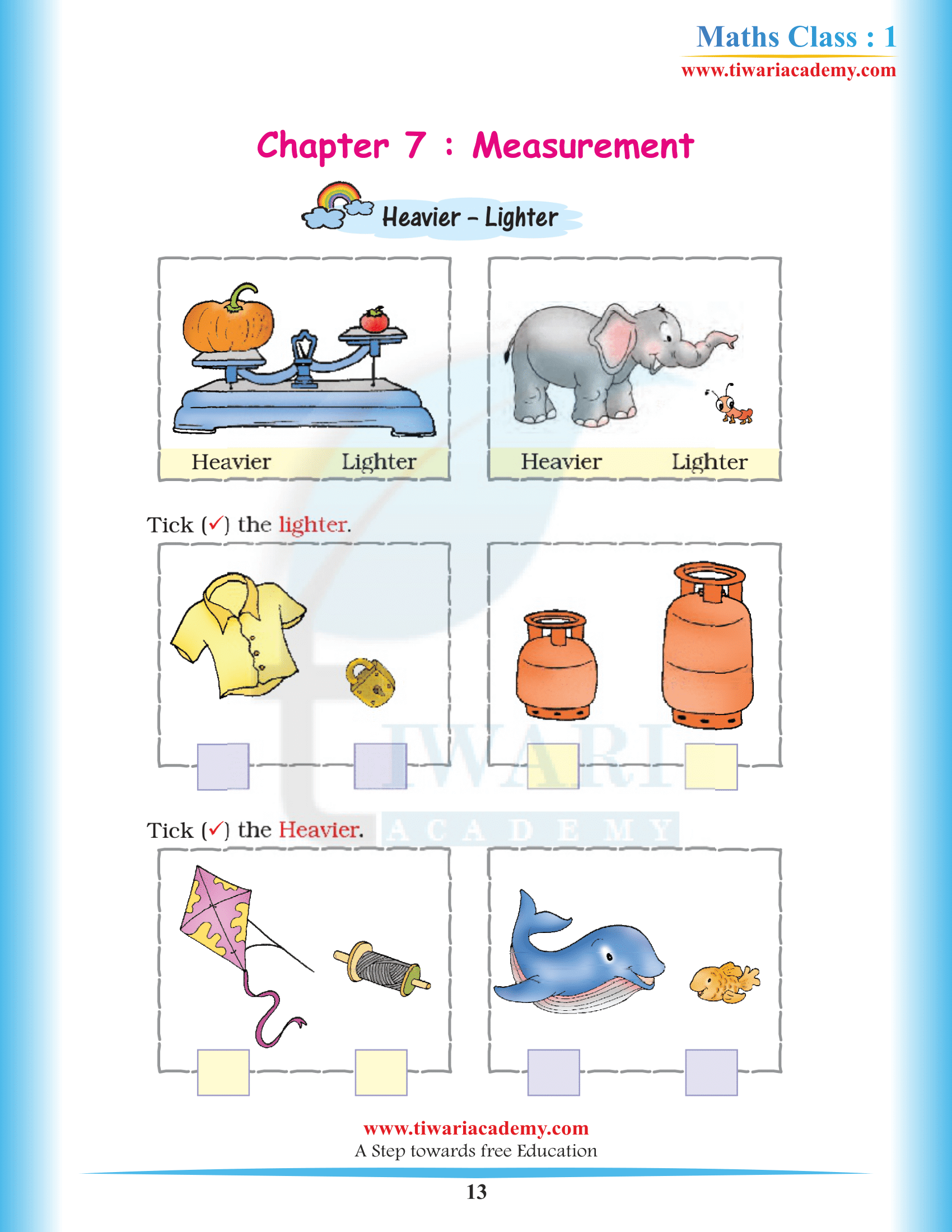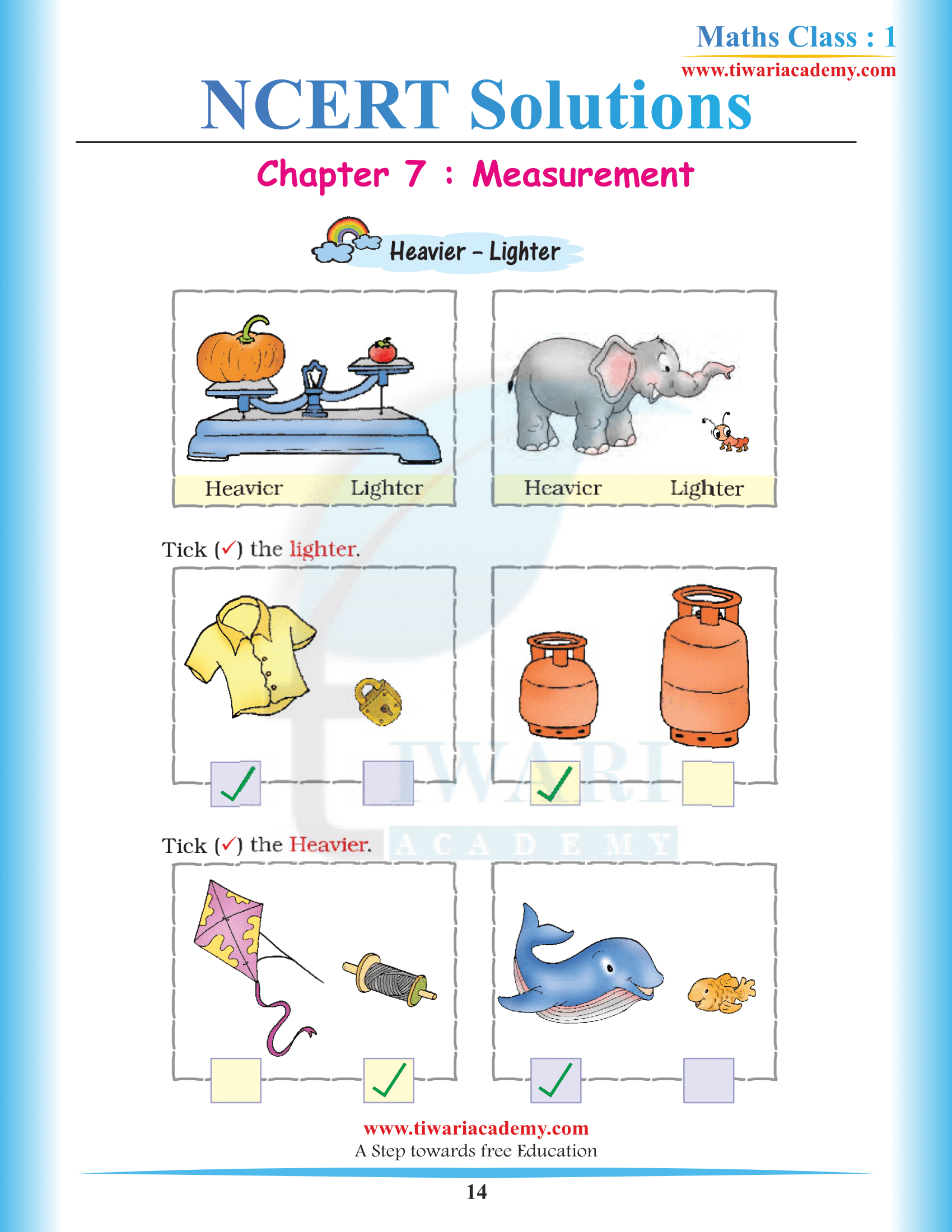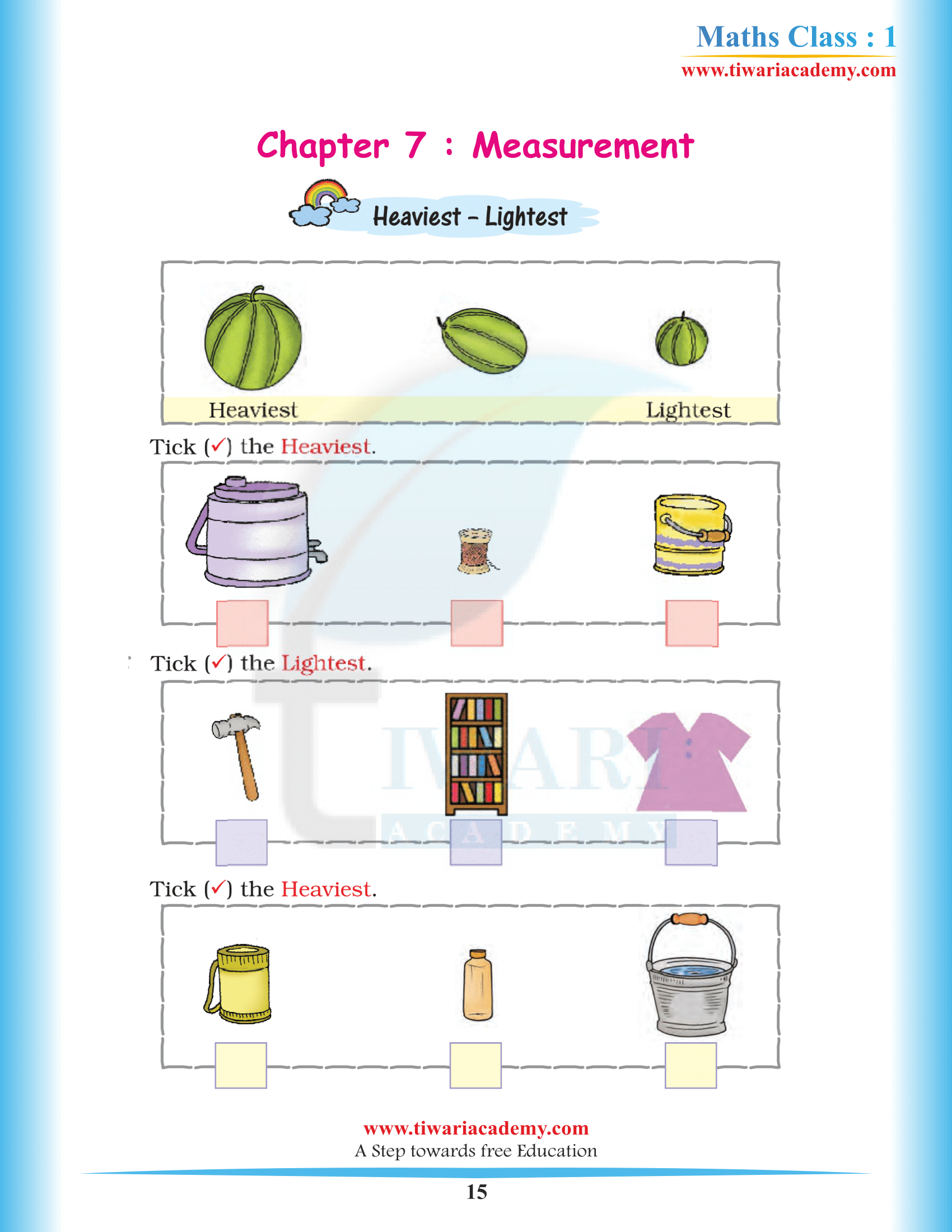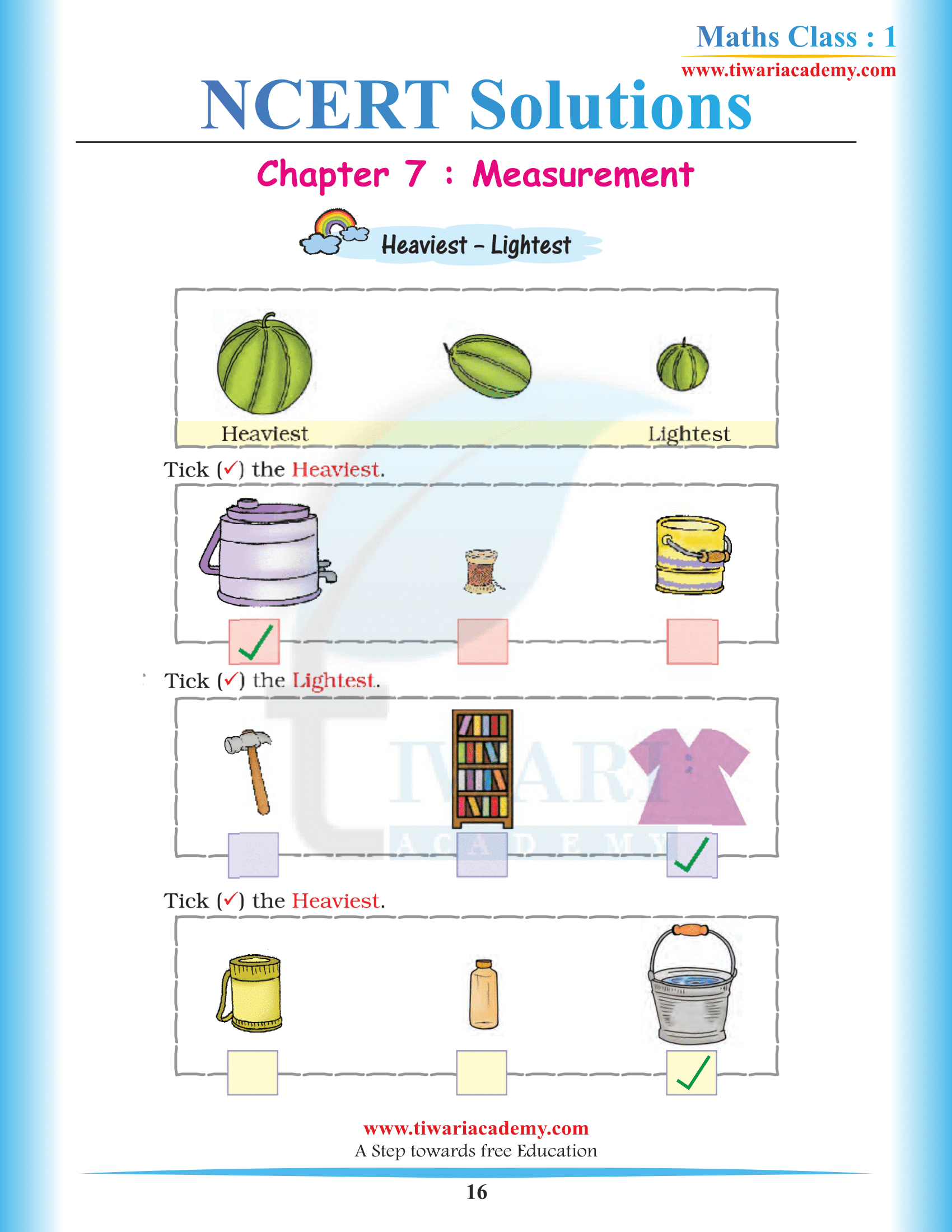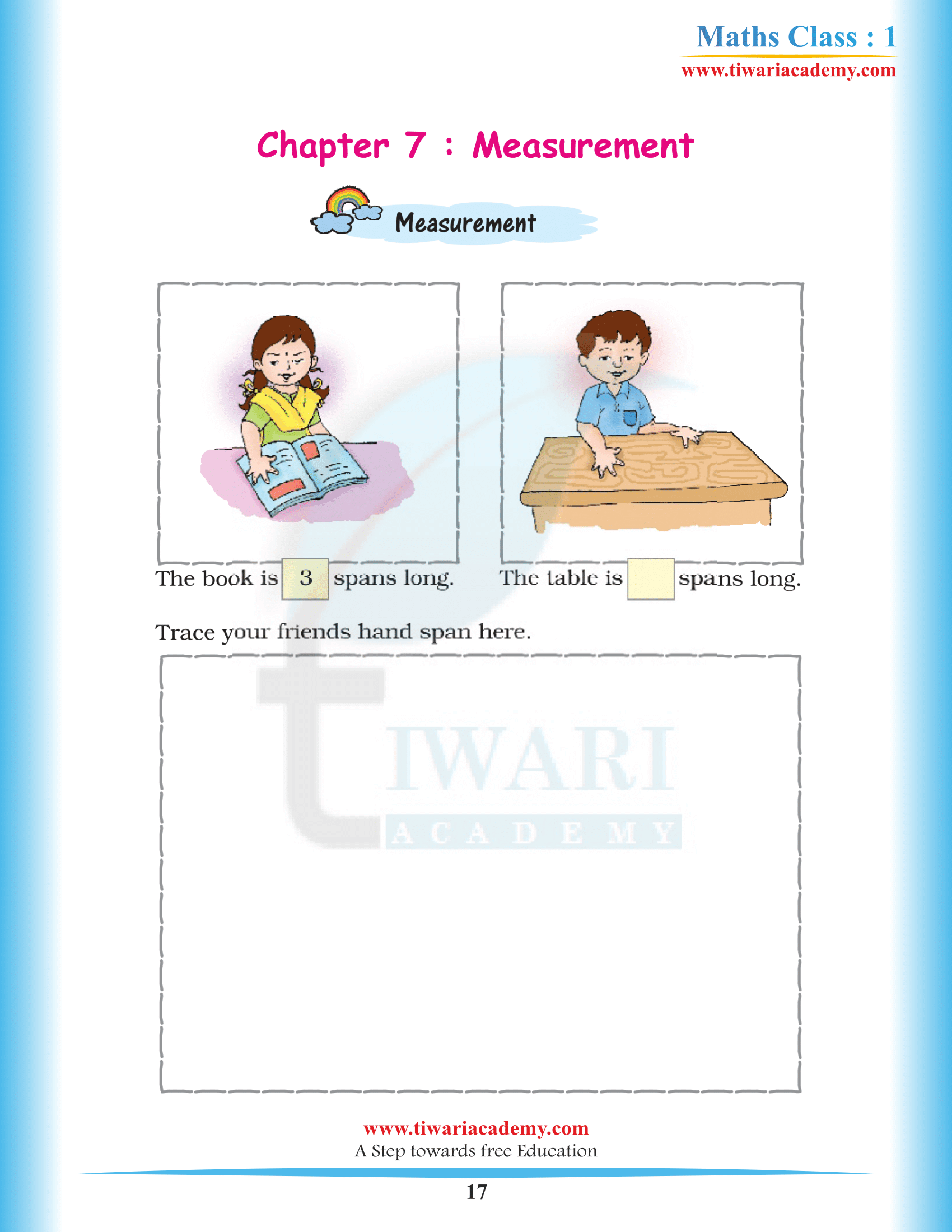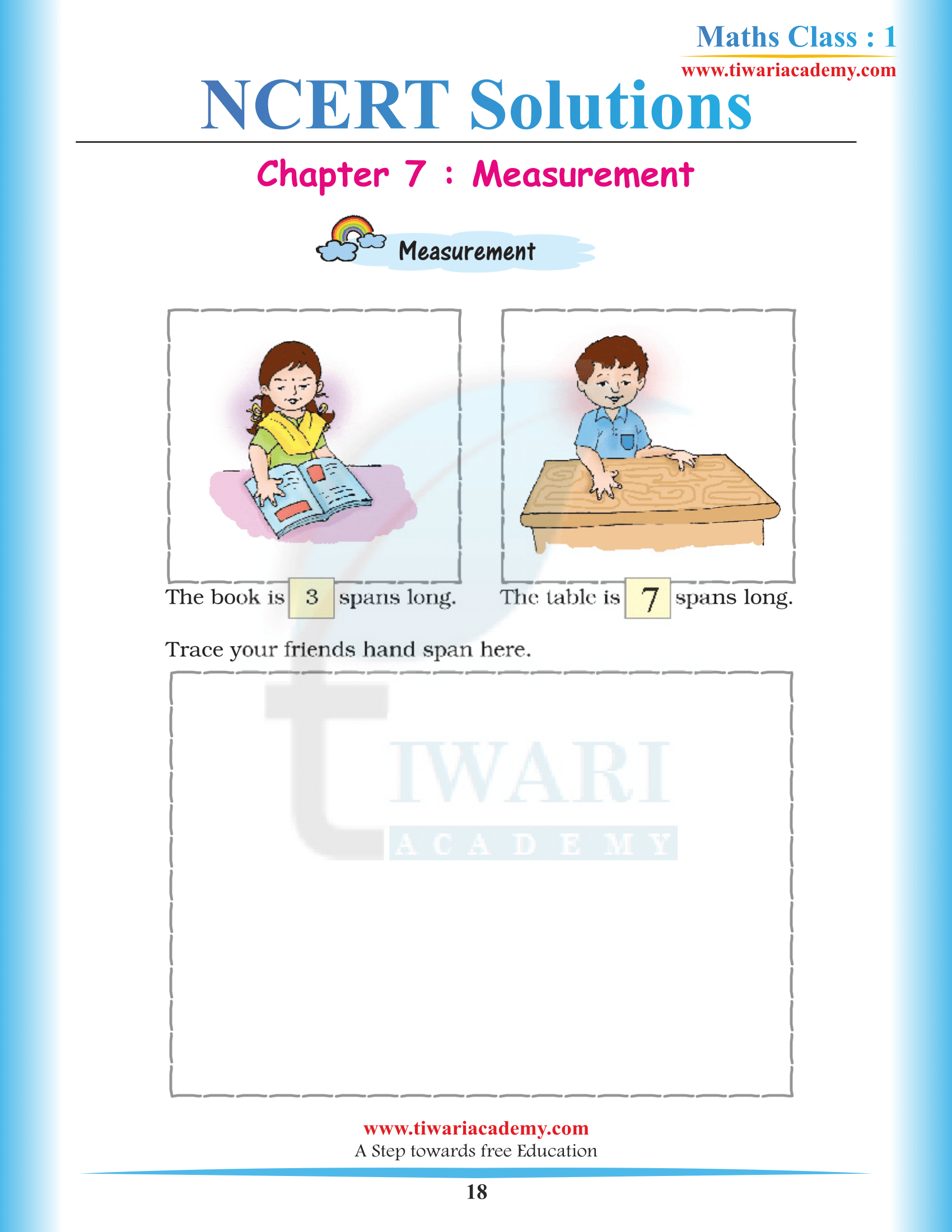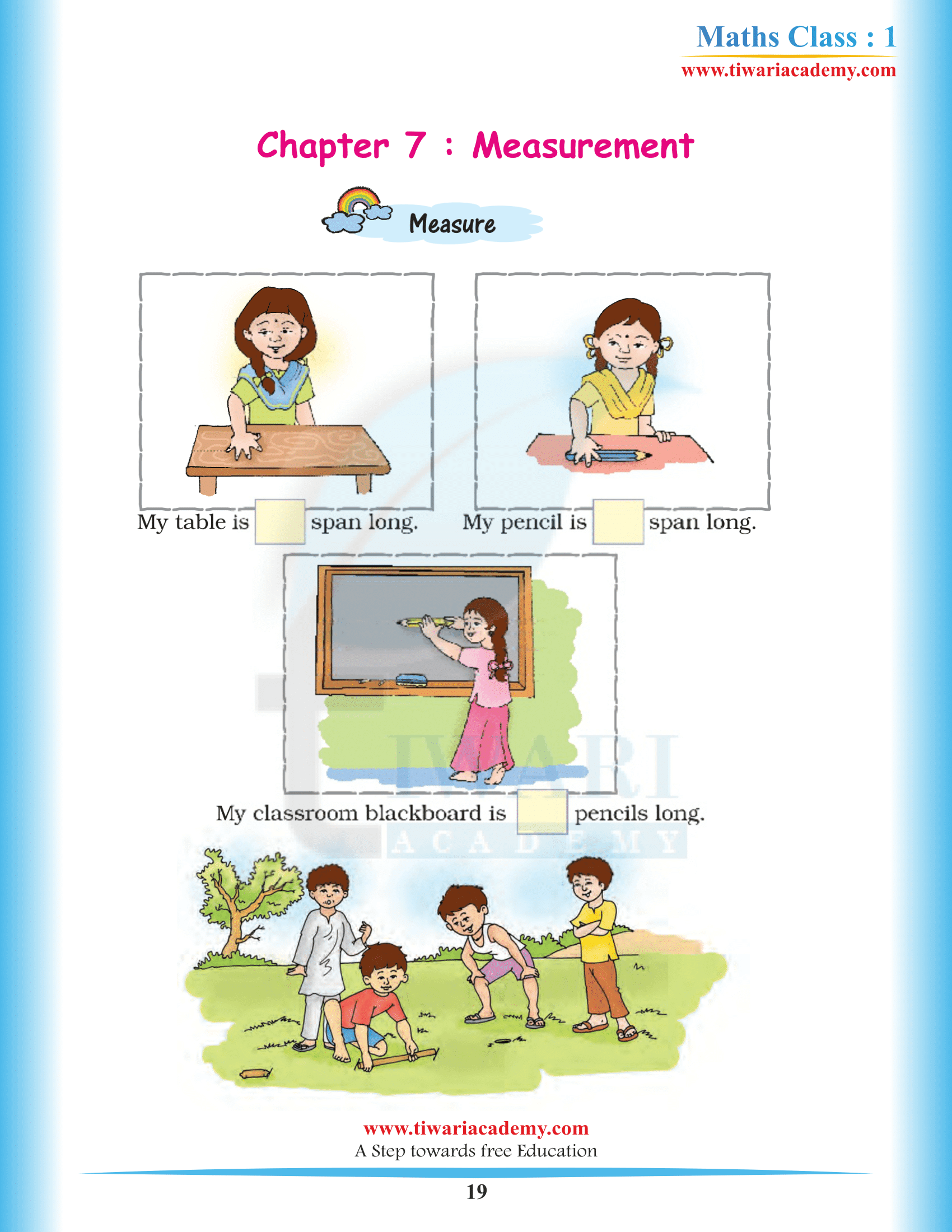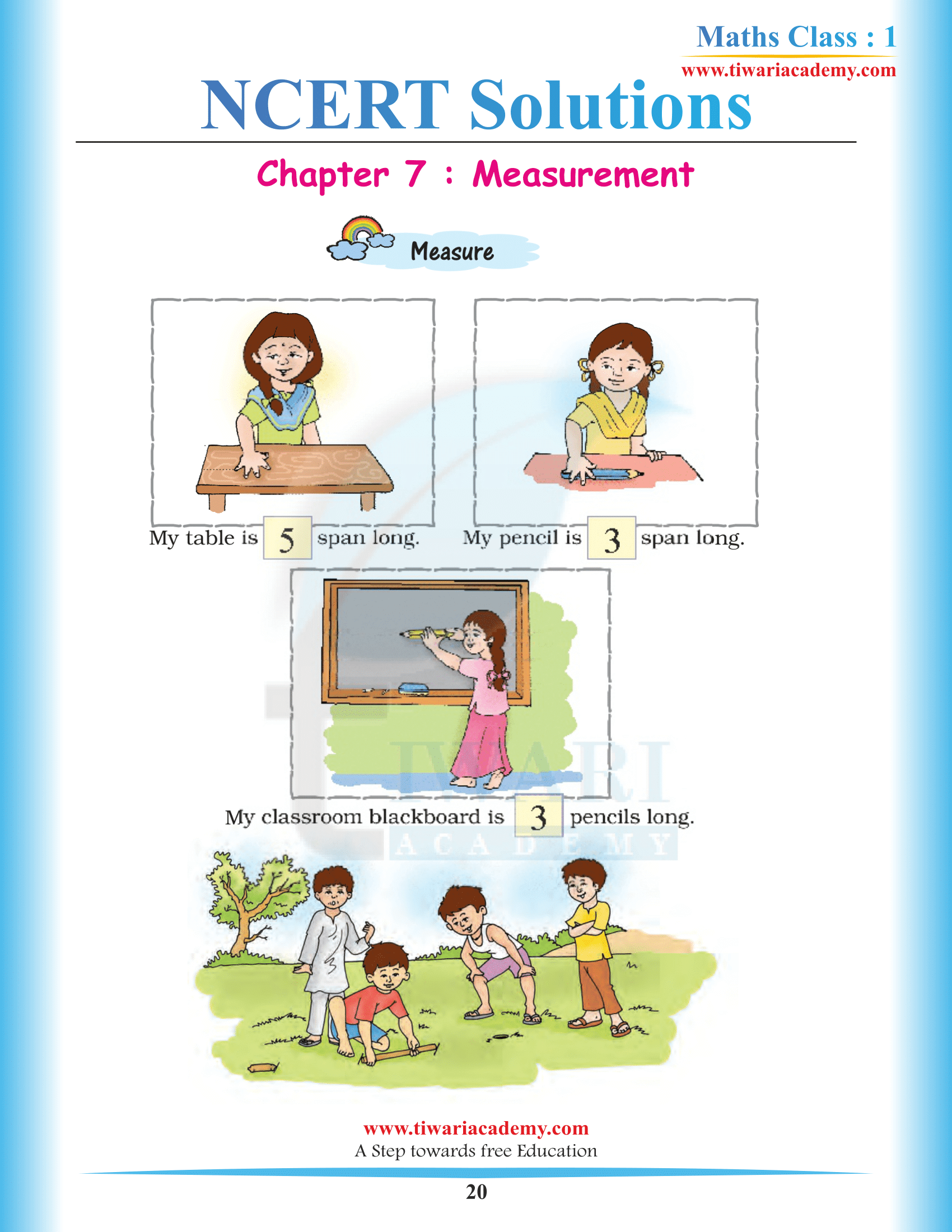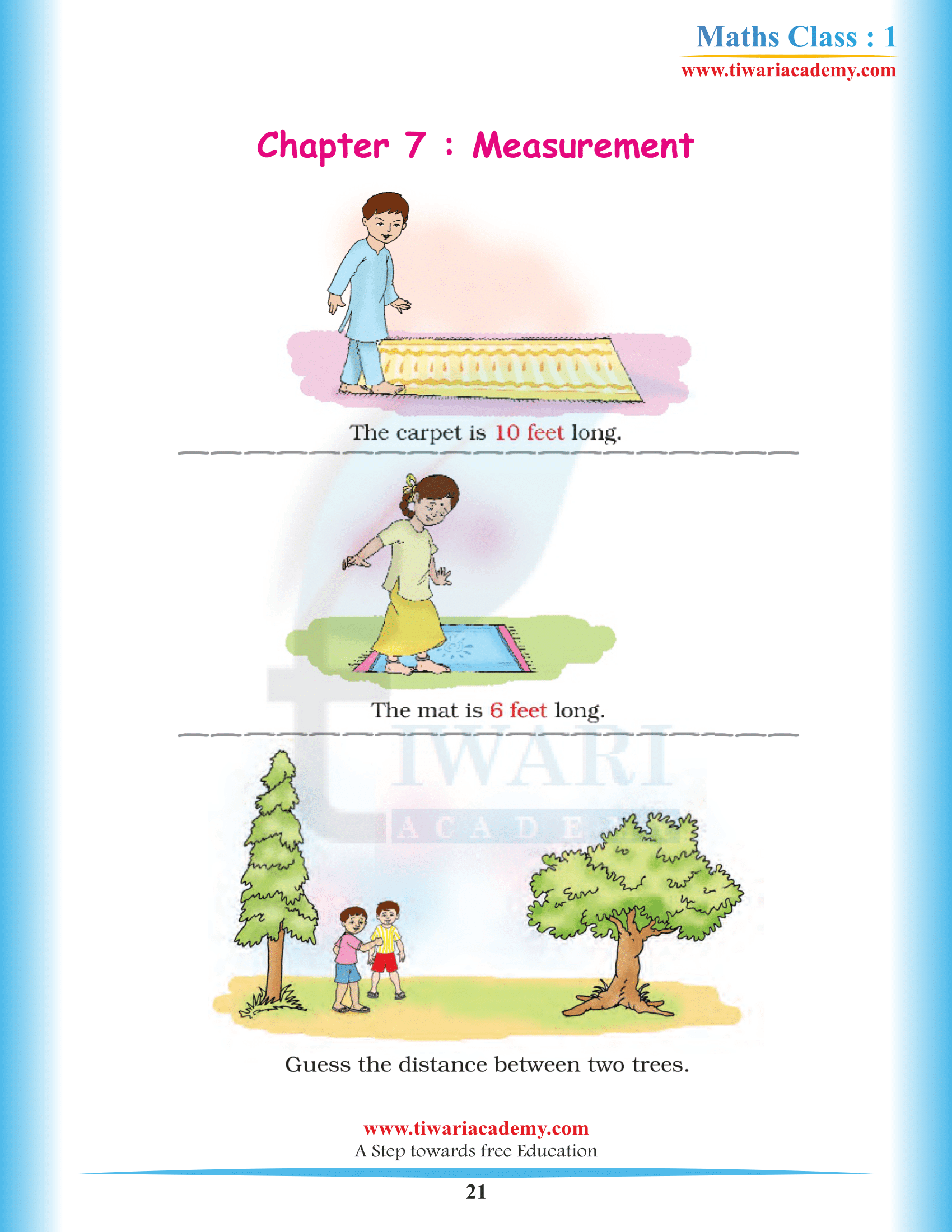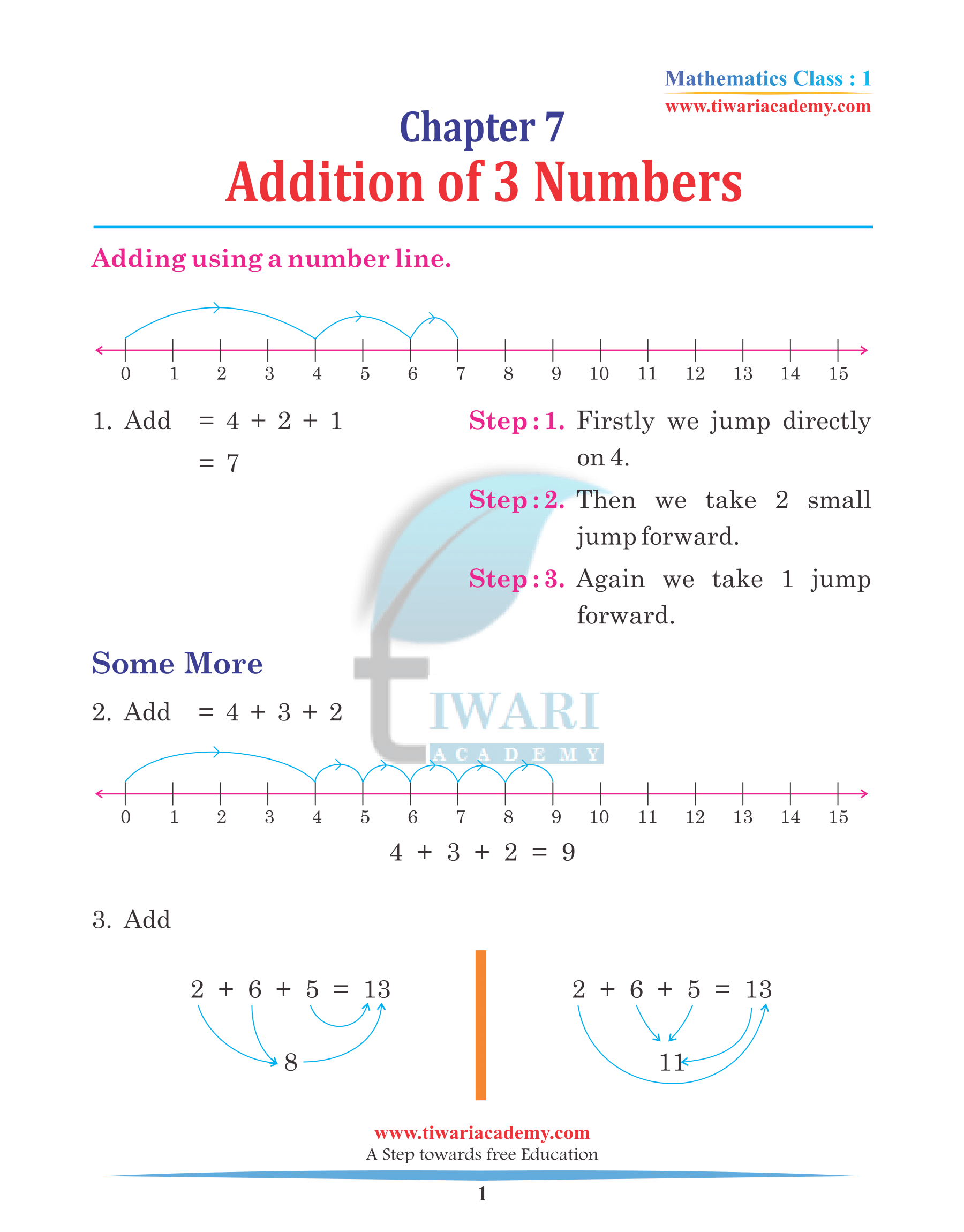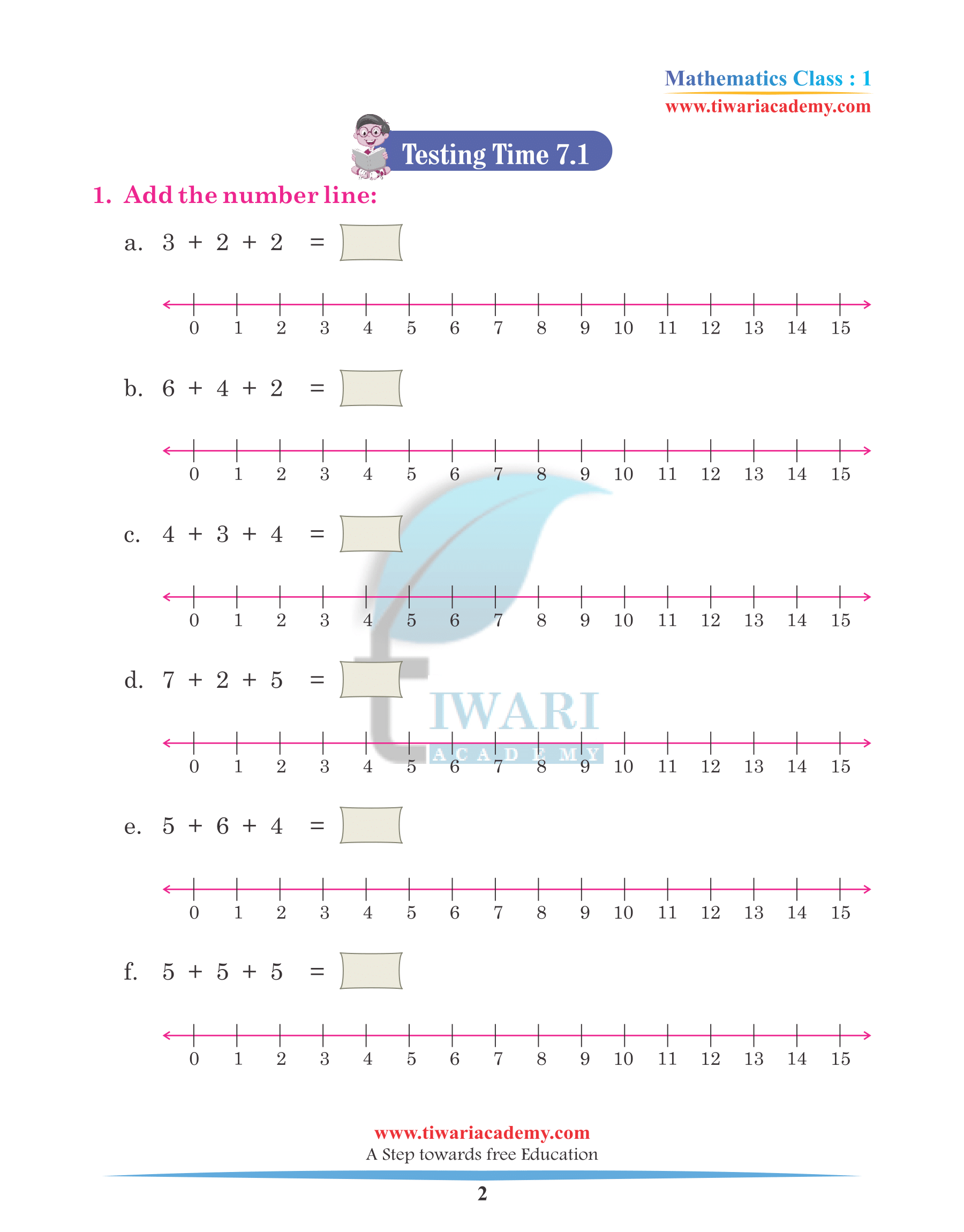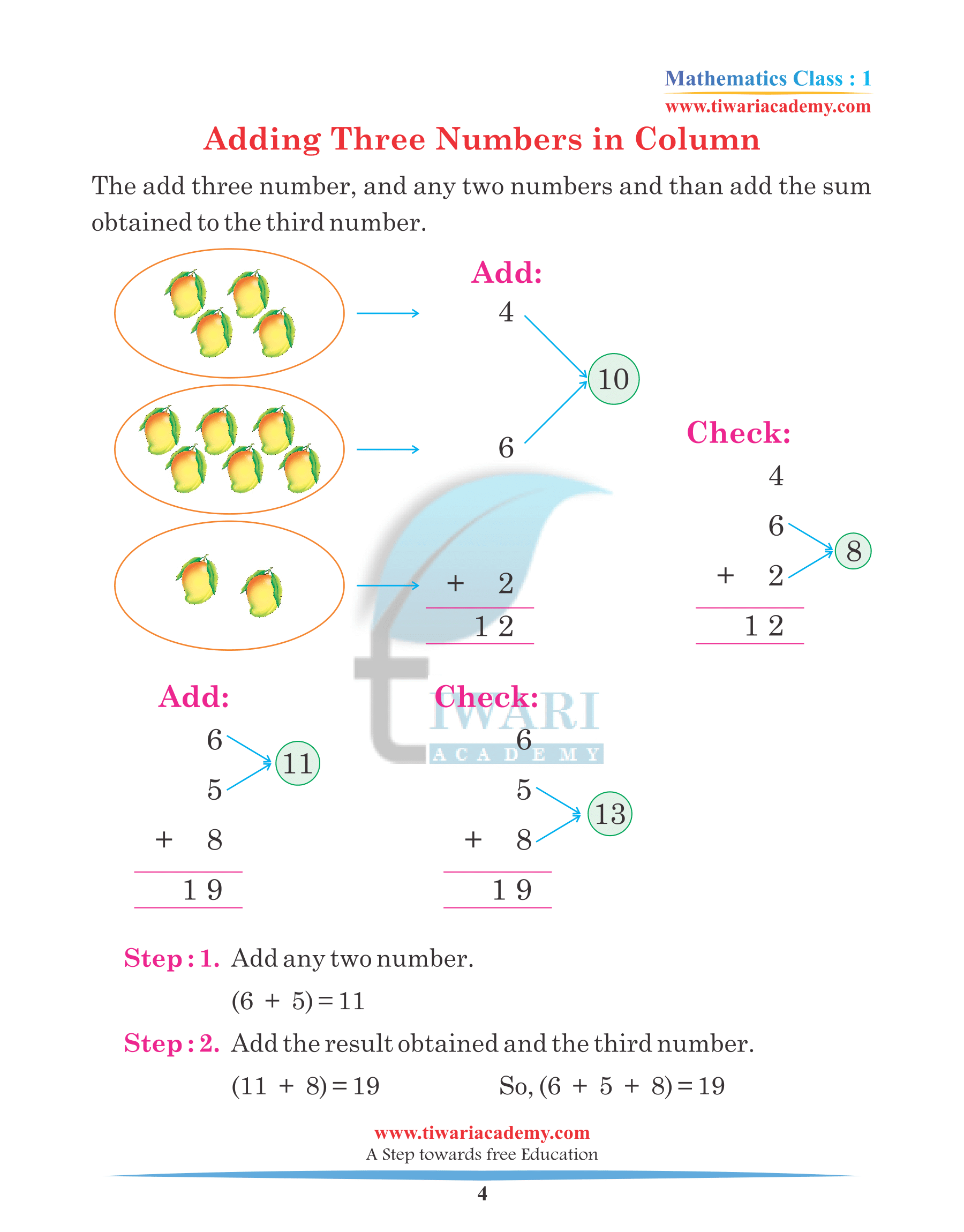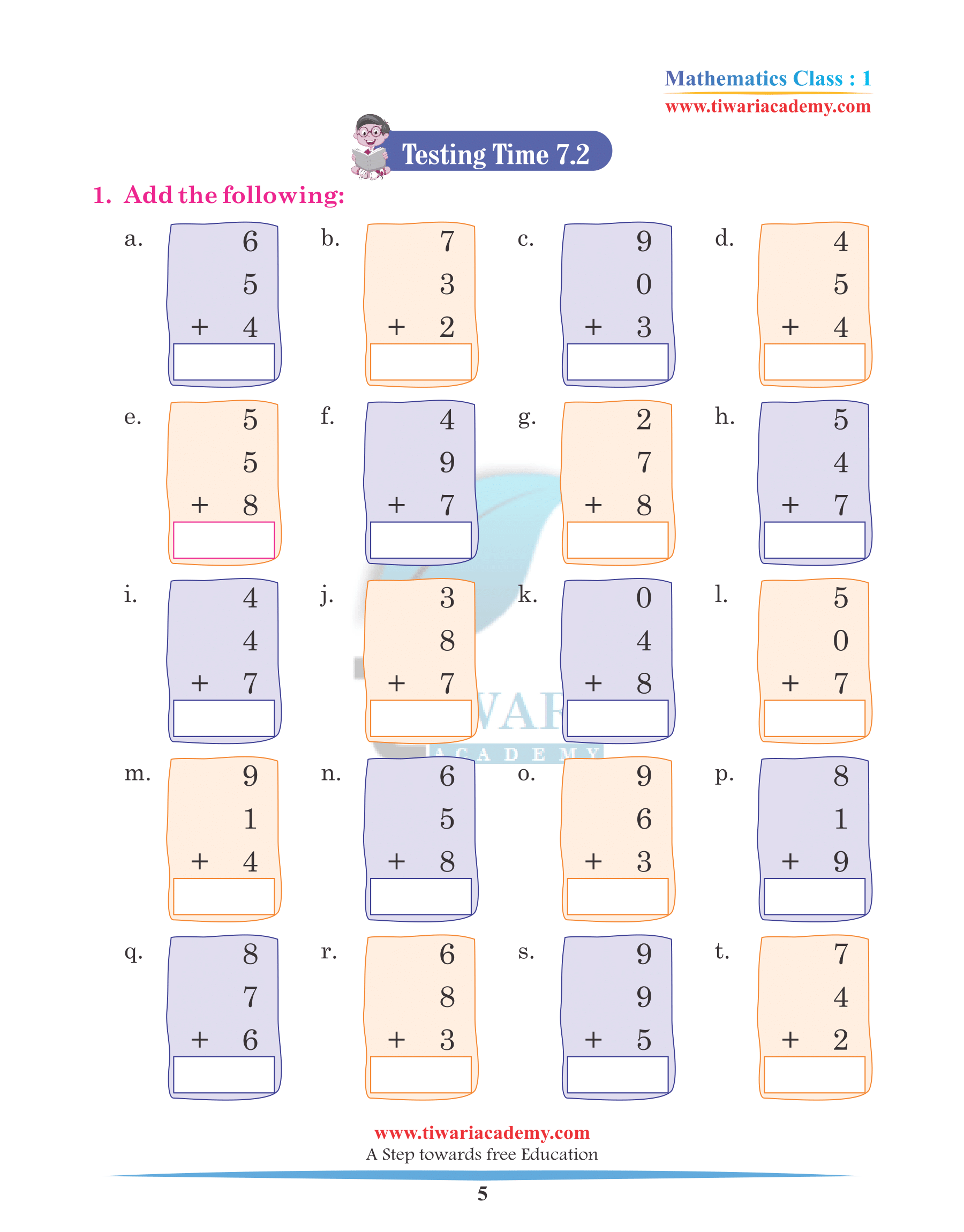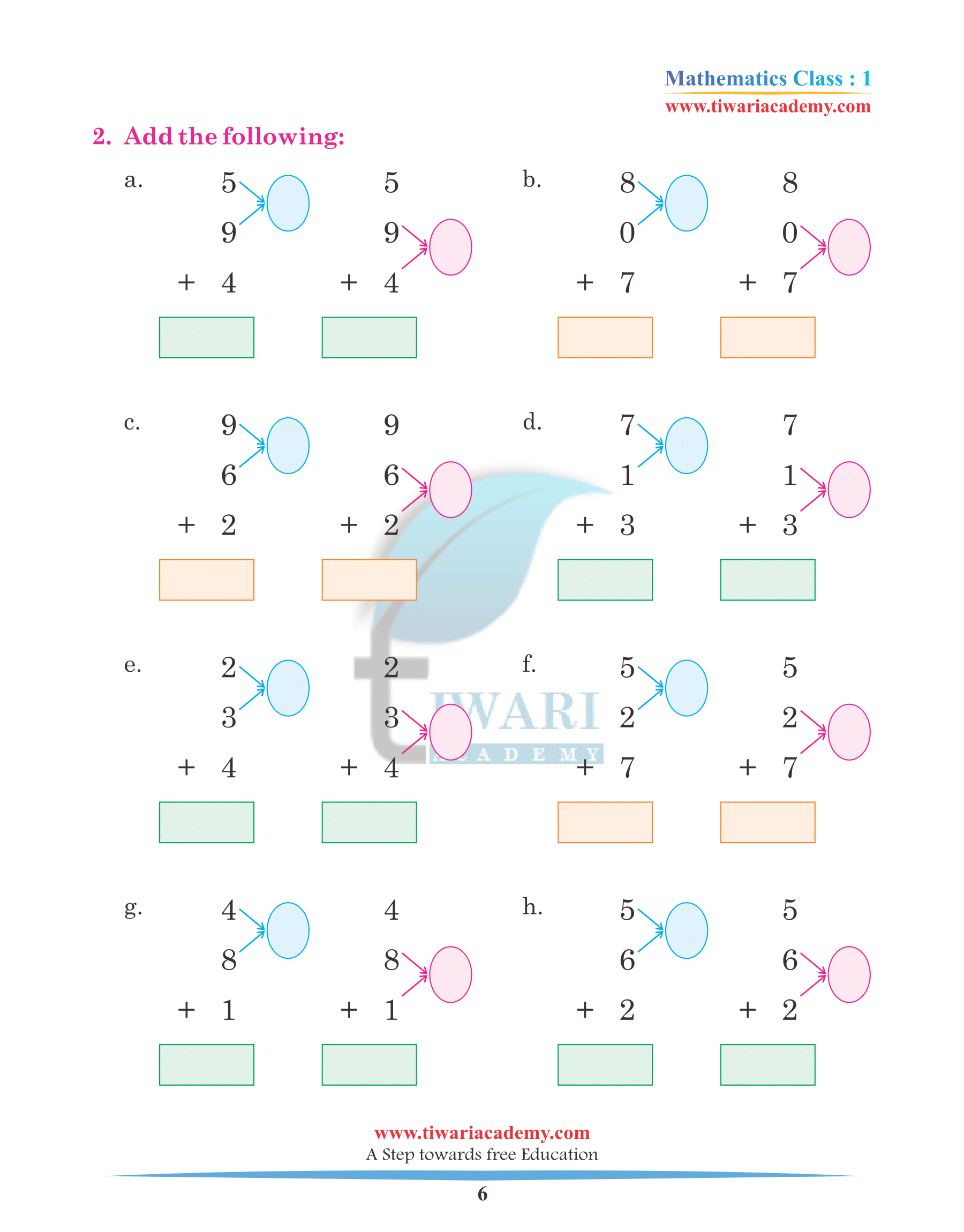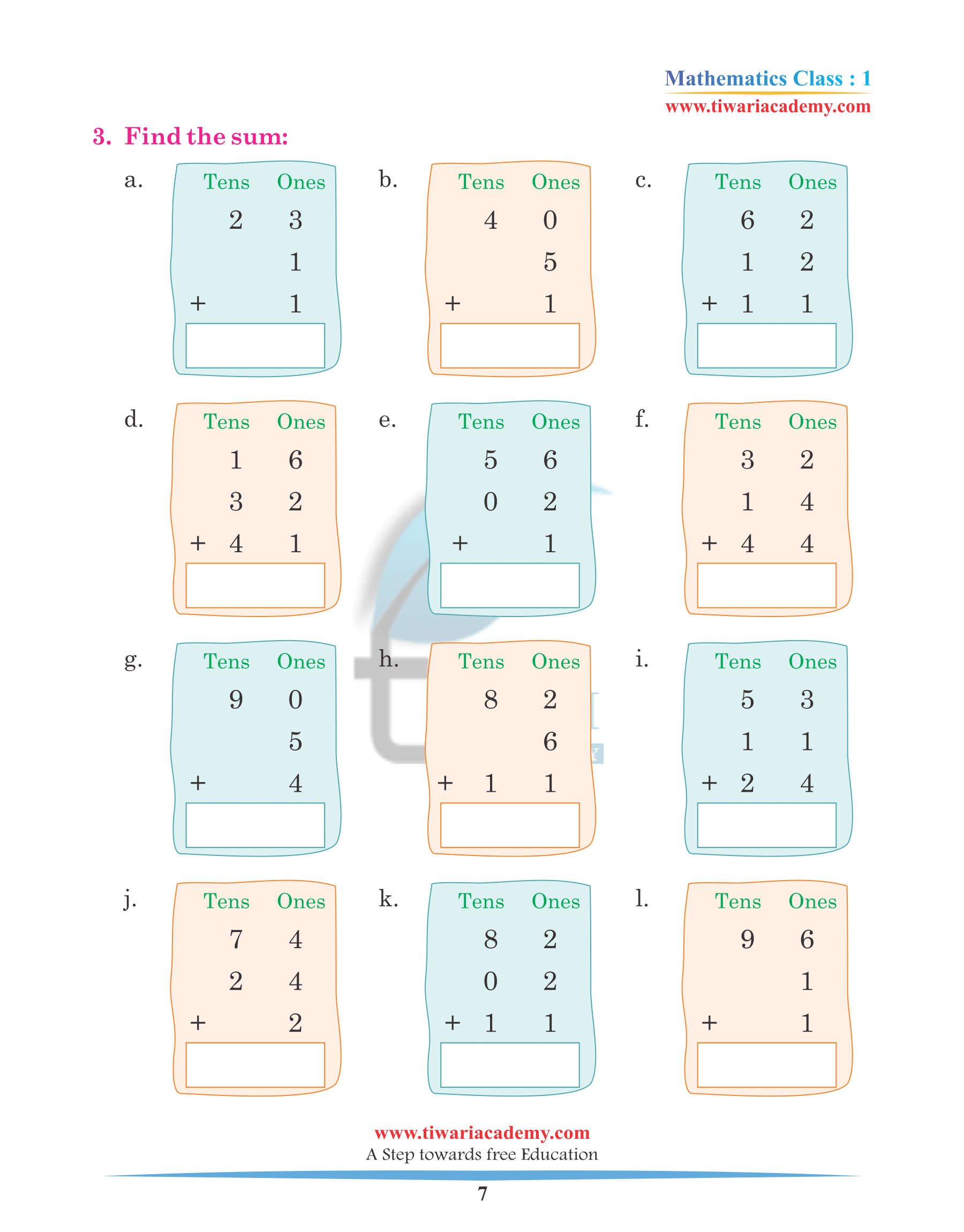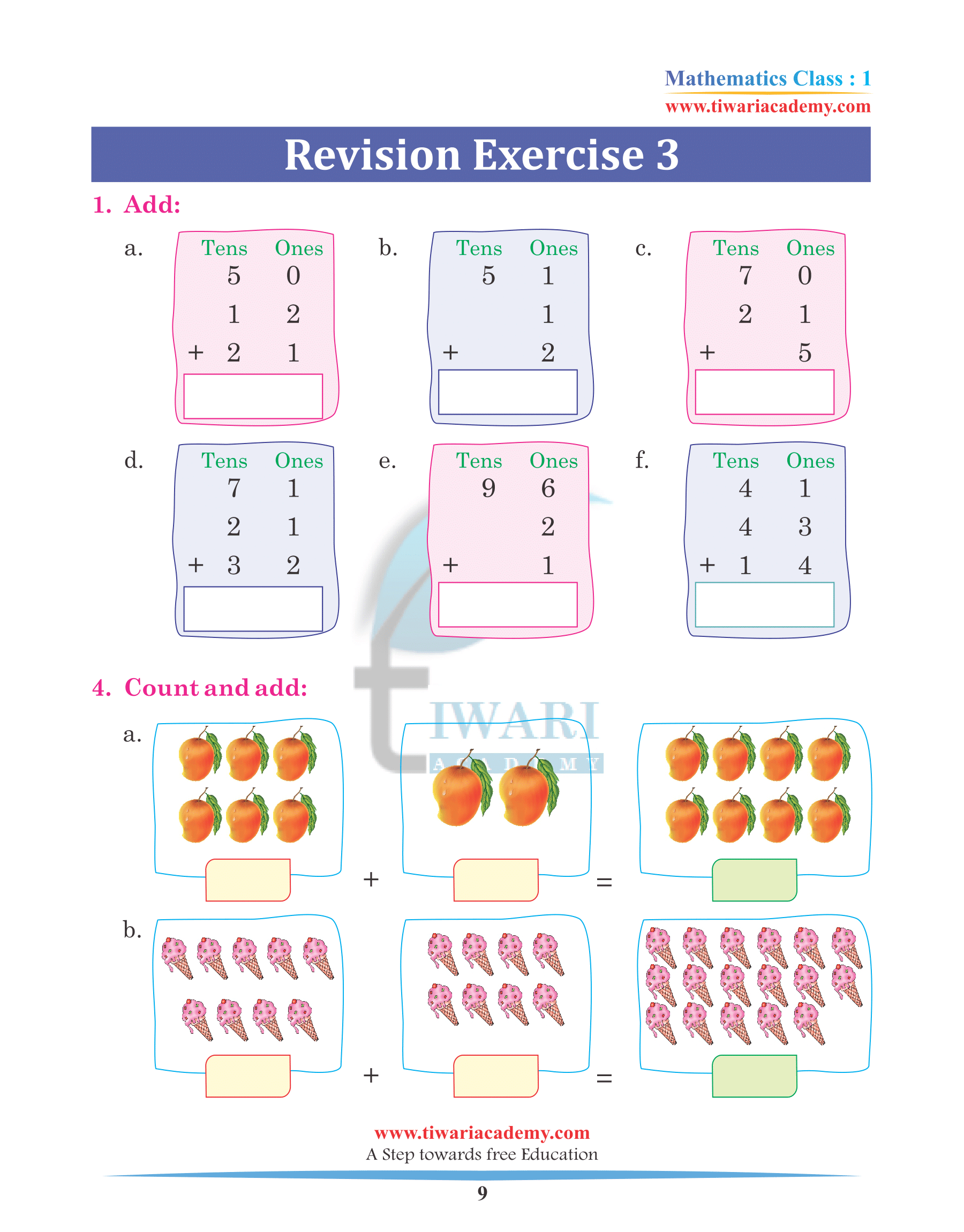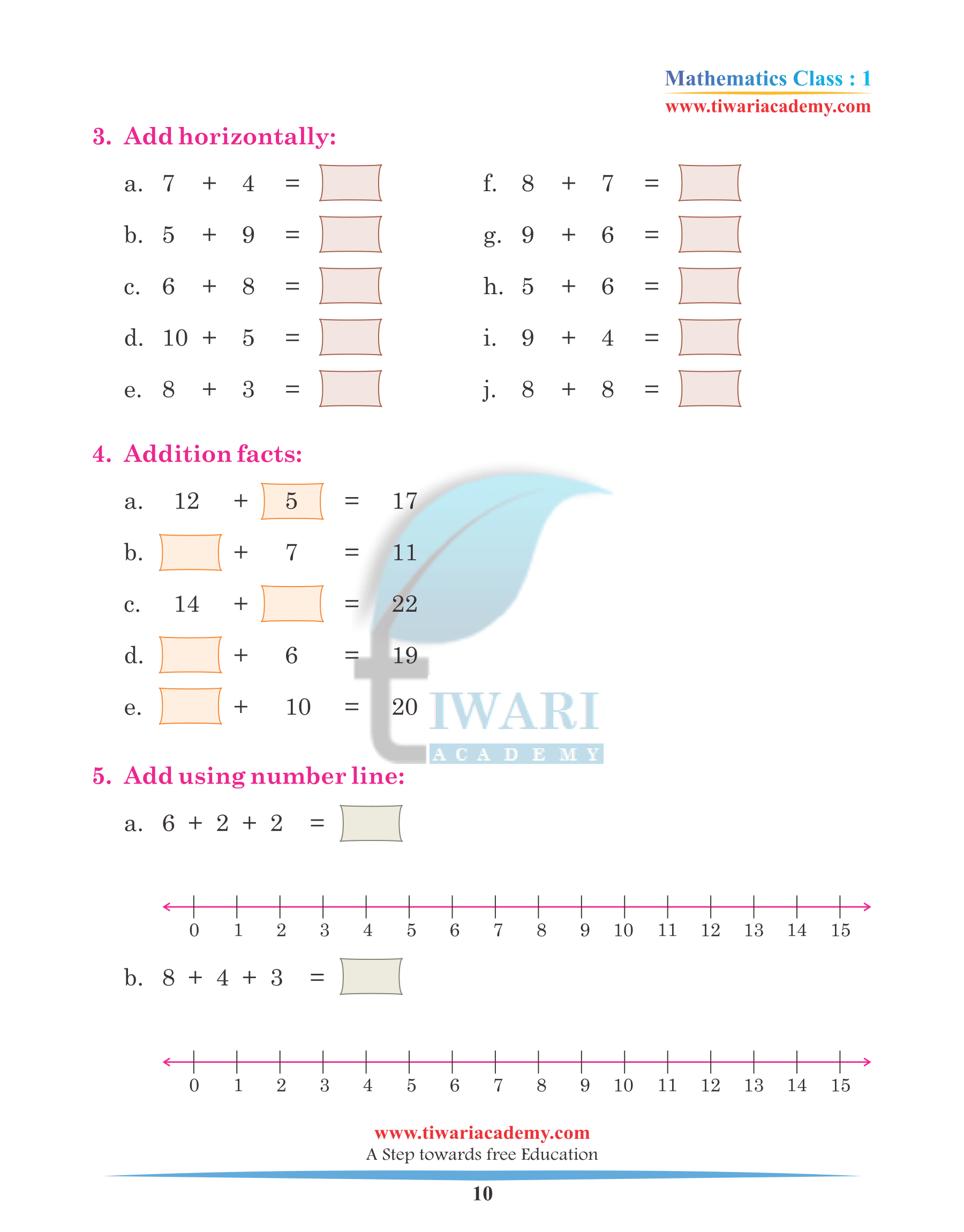 Last Edited: October 9, 2023