Class 6 English Grammar Chapter 30 Essay Writing. It is an art to write an essay. An essay is an original piece of composition. It is the best device to test a person's written expression. An essay consists of a number of paragraphs, all related to one topic. We express our ideas and opinions on it. Before writing an essay, it is better to prepare an outline. Write down all the ideas that occur to you on the subject. Then fill up the gaps and complete your essay.
| | |
| --- | --- |
| Class: 6 | English Grammar |
| Chapter: 30 | Essay Writing |
| Session: | 2023-24 |
| Content: | Textbook and Notes |
Class 6 English Grammar Essay Writing Skills
Essay – Visit to a Historical Place
During the summer vacation, our Historical Society arranged a visit to Agra to see the Taj Mahal. A tourist bus was got reserved. We had a safe and comfortable journey to Agra. It was the full moon night when we reached there.
The Taj is a magnificent building, made of white marble. It is situated on the bank of the river Yamuna. It was built by Emperor Shah Jahan in memory of his beloved wife, Mumtaj Mahal. Twenty thousand labourers worked for twenty two years to build it. The main gateway to the Taj is a three-storeyed building. It stands on a platform of red stone.
From there a causeway leads to the monument. The cause way has a water channel, with fountains in the middle and a double row of cypress trees on either side. There is a big white dome in the middle with four stately minarets on its four sides. Verses from holy Quran are graved on walls. Visitors come to see the Taj and read from
every stone the story of the true love of the Queen and the Emperor. The beautiful building is surrounded by a garden.
The Taj looks beautiful at any time, but at night it is no doubt, a sight to see. It glitters in the moonlight and looks like a palace of silver. The Taj is, indeed, the loveliest work of art in the whole world. It is a poem is stone. It in one of the seven wonders of the world.
Essay – A Bus Stand Scene
A bus stand presents a very lovely and busy scene. It is like a museum of human faces and fashion. Last Sunday, I went to see off my friend at the bus stand. There was a great rush. Buses were arriving and departing.
The bus for Delhi had not yet arrived. So we had to wait.
There was a great rush of passengers. They were waiting for their buses. There was a lot of rushing, pushing shouting and wrangling every where. The ladies were sitting in groups. Children were playing here and there. Vendors and hawkers were selling newspapers and eatables. They were also shouting at the top of their voices. There was a rush at the water tap, tea stalls and book stalls. We went to a tea stall. We took tea.
We bought two books to pass time. There were long queues at the booking windows. Soon our bus arrived. I bought a ticket for my friend. He boarded the bus and got a seat near the window. The driver took his seat. The conductor gave a whistle and the bus started. I wished good-bye to my friend.
Television
Television is a device with a small screen. It shows programmes that are relayed by T.V. Stations or satellites. Television is a wonderful gift of science to man. It has become very common these days. It is the greatest wonder of science. It gives us sound as well as picture. It provides us entertainment in the comfortable surroundings of our house. We can see T.V. serials, pictures, tele-films, film songs and other entertaining programmes on television.
Apart from entertainment, television is a source of knowledge also.We can know the latest news of India and other countries. Lovers of games can watch games being played. Often there is direct telecast of some games.
But television has its some disadvantages also. It has a bad effect on the eyes of children. It is playing havoc with the younger generation. They become addicted to T.V. Excess of every thing is bad. So some people call it an idiot box also.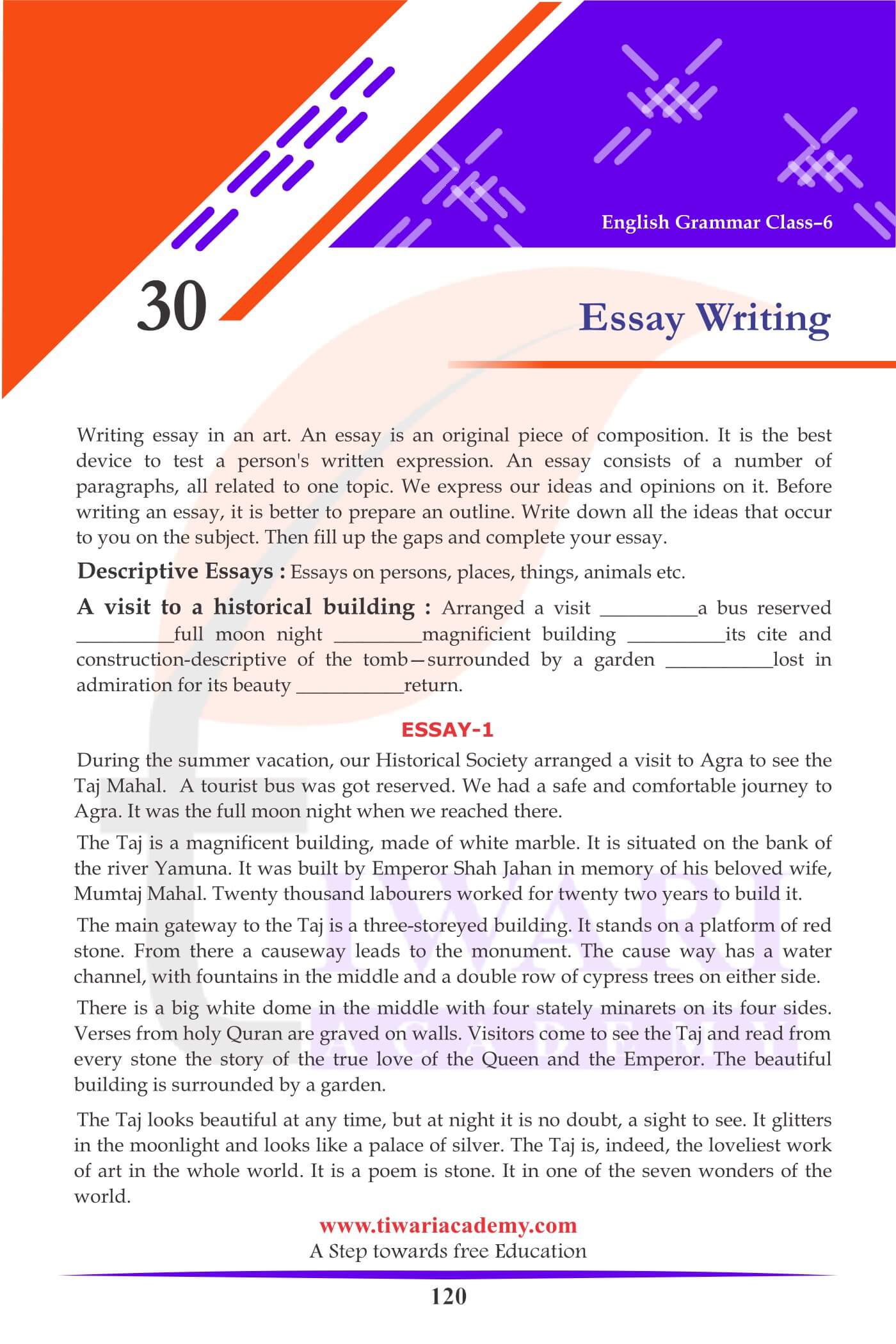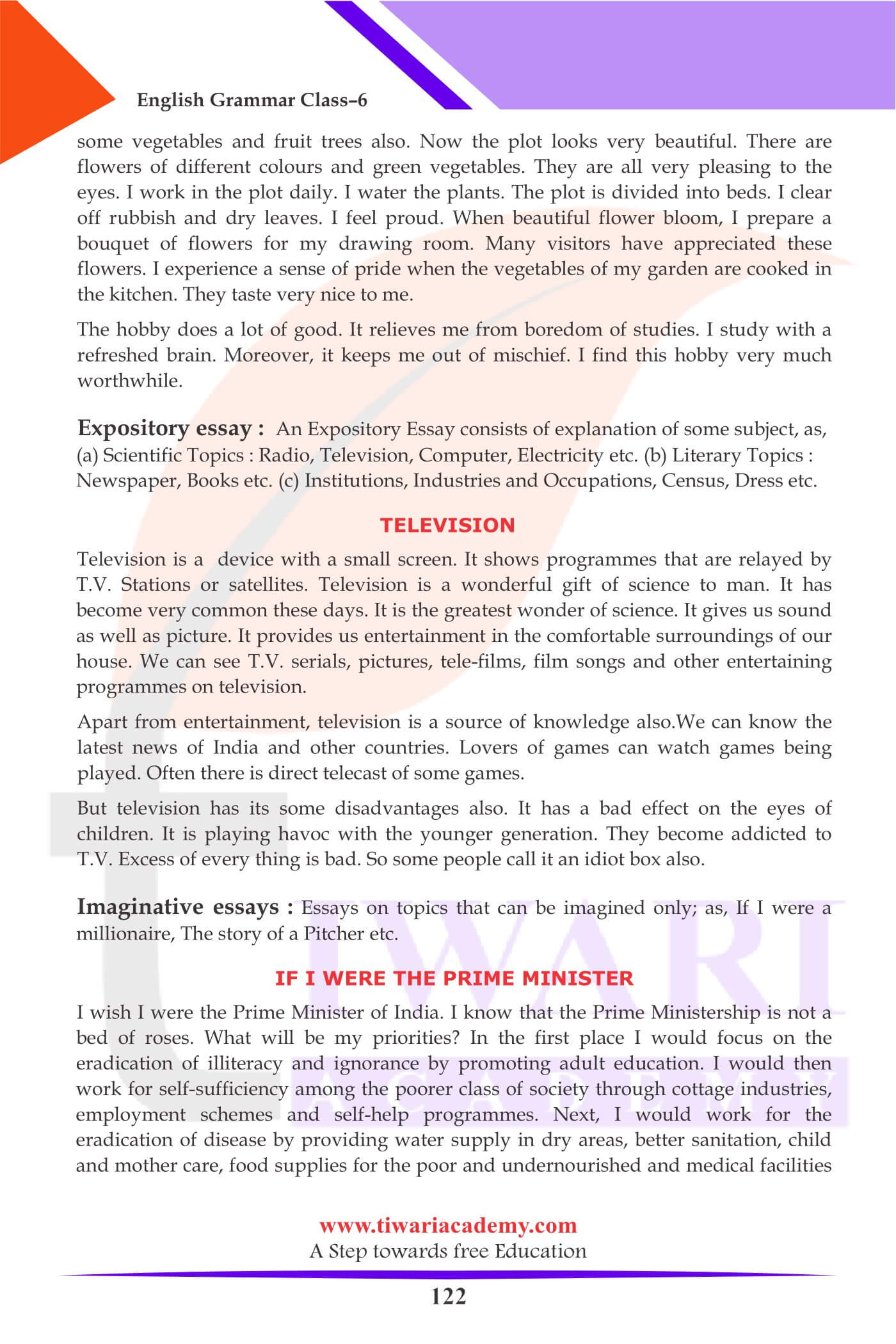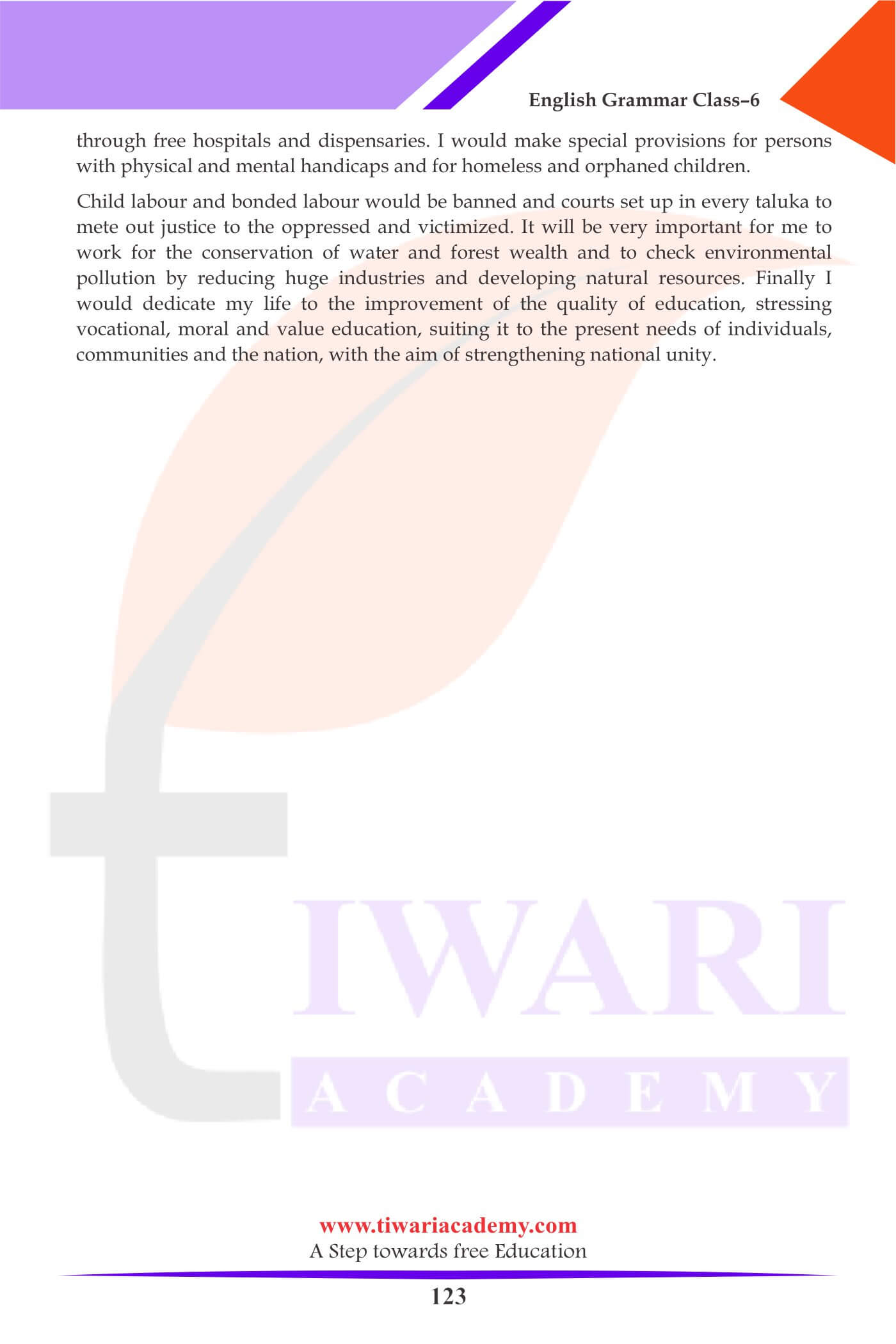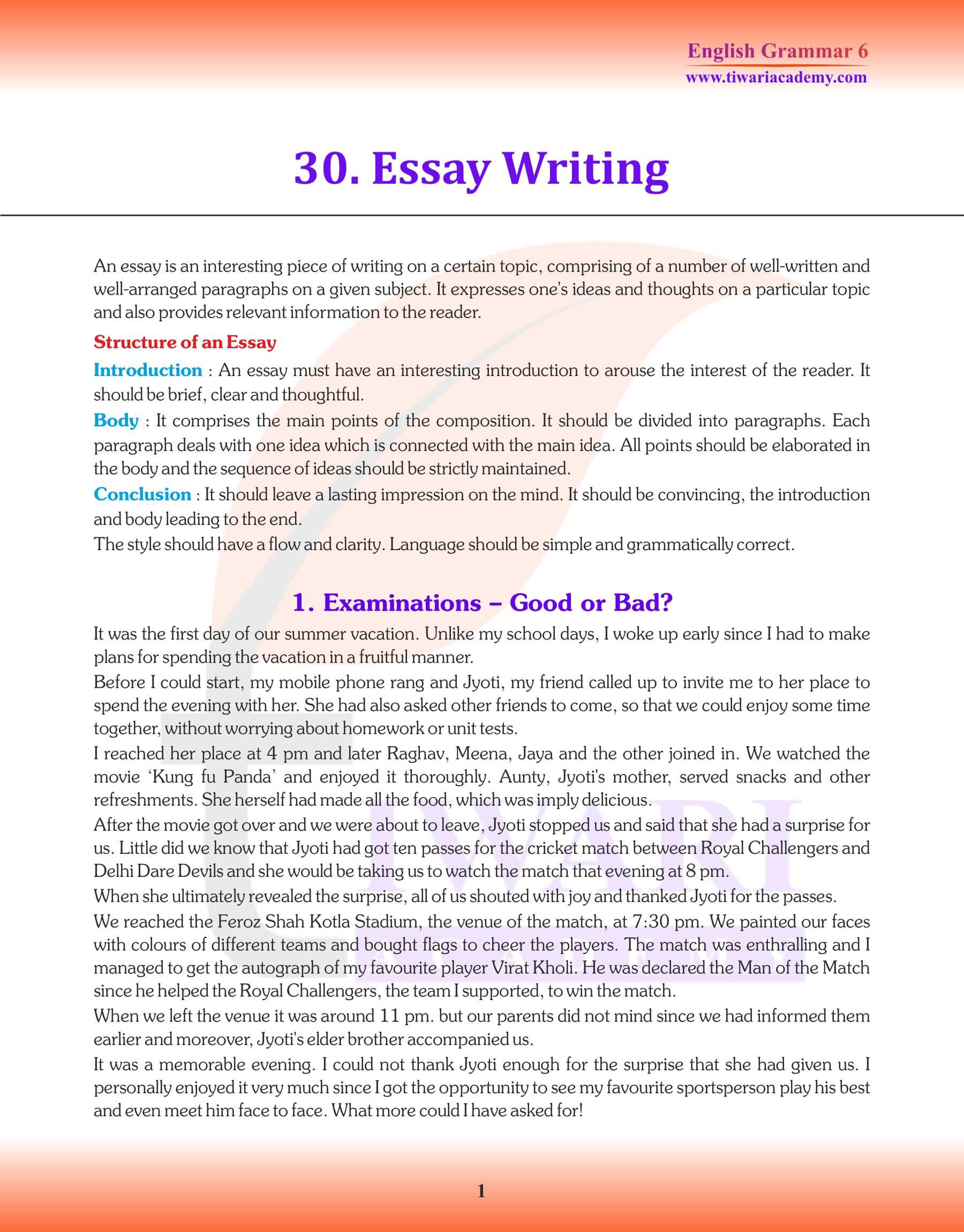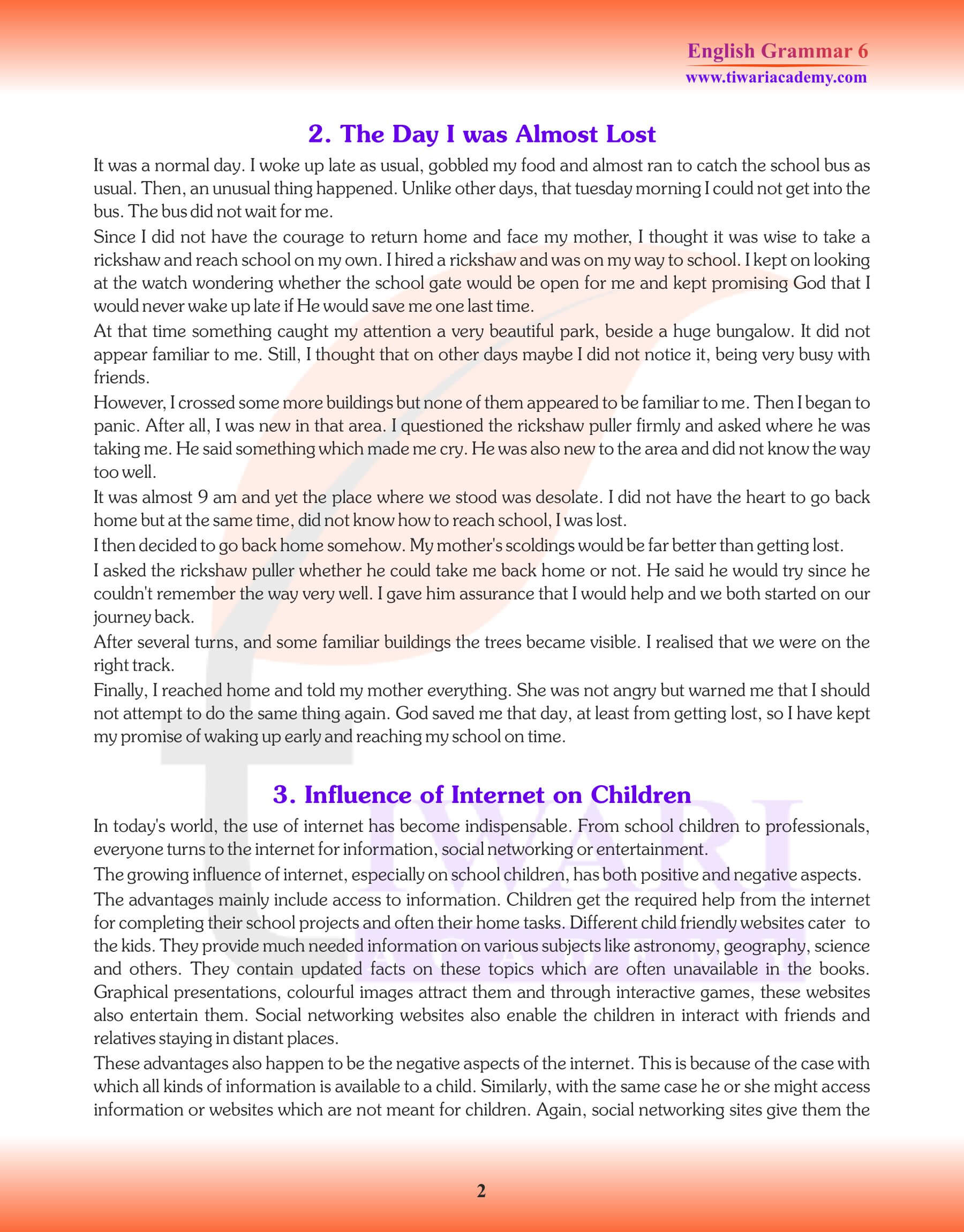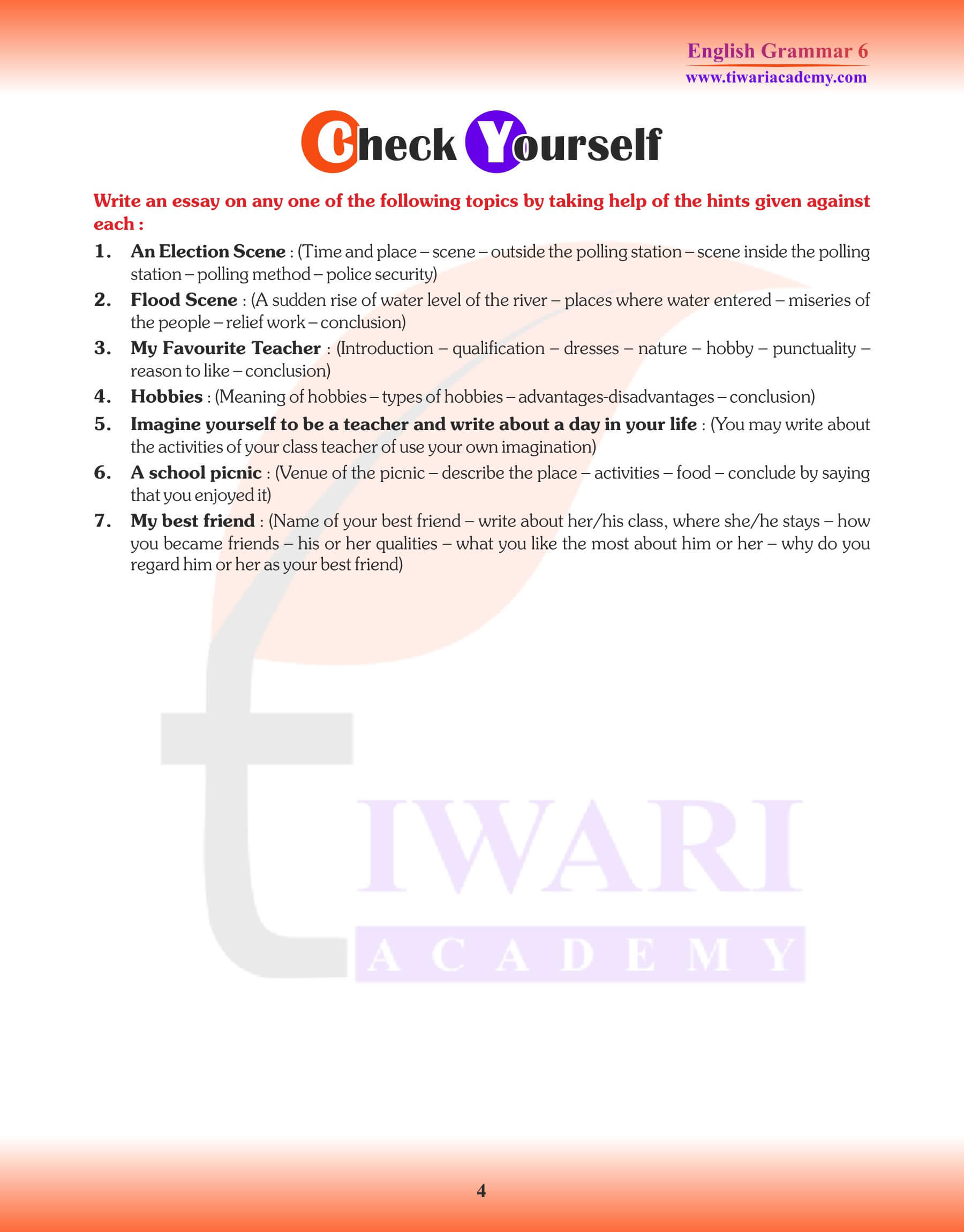 Last Edited: June 15, 2023