NCERT Solutions for Class 3 Maths Chapter 14 Rupees and Paise in Hindi and English Medium updated for new academic session 2023-24 free to use online or download in PDF. Class 3 Maths chapter 14 covers the calculation based on currency. Indian currency is Rupee and Paisa. You will learn about the different types of banknotes and coins available. Get more practice using revision book, available on Tiwari Academy, free to download.
NCERT Solutions for Class 3 Maths Chapter 14
Class 3 Maths NCERT Chapter 14: Money and Shopping
All that the methods that you were doing and practicing are going to work out when you will do the shopping for yourself. Whether you will buy the sweets or going to buy new clothes for yourself.
The best part of learning these methods is to practice the math with the help of money. Then you will use imagination and that part makes you creative and learn much faster and efficiently and remember things for longer.
Standard 3rd Maths NCERT Chapter 13: Activity
Among many currencies what are the currencies that you like the most? have you tried to make your own currencies by yourself? There is some way that can make you draw some of the money.
Not just that you can also check many of such drawings made in the picture with the help of notes and coins. You try to draw something with the help of notes and coins. The drawing are not even in this chapter you can always take the idea but you cannot make what is already drawn in there.
CBSE Class 3 Maths NCERT Chapter 13: Designs and Cost
So let's see your creativity what you can draw. Starting with cars, buses, mountains, and trees. Once you complete the drawing you can begin with the next exercise this will require you to find the cost of many things in the chapter and given.
Class 3 Maths Chapter 14 will make you aware of the money and transactions that you make while doing business outside the day on top. This will make you independent and more self-reliant to make the business in any shop more easily. No one will be able to trick you. Money is an important part of your daily life whether you buy something. For example, in the canteen in your school along with your friends or you buy a ball to play with in the park. In all such places, you have to give money and to understand that you have to play and money and complete all the exercise.
3rd Mathematics NCERT Textbook Chapter 13: Uses of Money
Understanding of 'money' need not only be about buying or selling. Teachers can talk about children's experiences of related issues, such as, wage and work etc.
What are the things that unit 14 makes students of class 3 understand?
Mathematics is the subject that teaches something new in all the topics. In unit 14 of class 3 Maths demonstrated creatively about the currencies we have and the value of such currency. Not only does that chapter showcase some of the craftwork too.
How important do you think unit 14 is for class 3 students?
The chapter is easy and there is certain information about currencies that that is important. However, the information about currency is not that important as per examination perspectives. Information is provided to use in the real world.
Did you find unit 14 interesting for class 3 students?
The chapter is about money and creativity as lots of craft-work has been given in the chapter and children can run their minds wild to draw something with papers and currencies and the more they with them the more they will understand about it.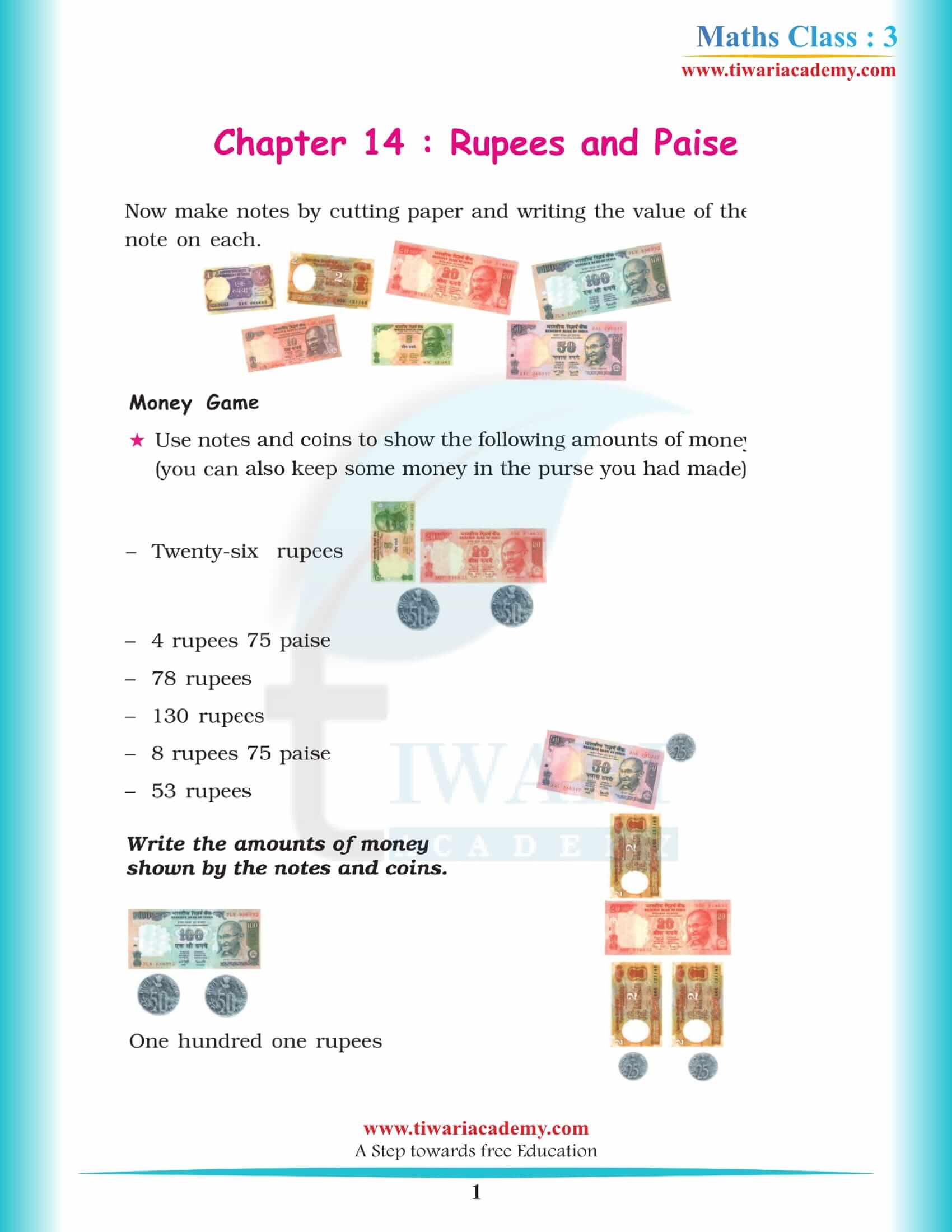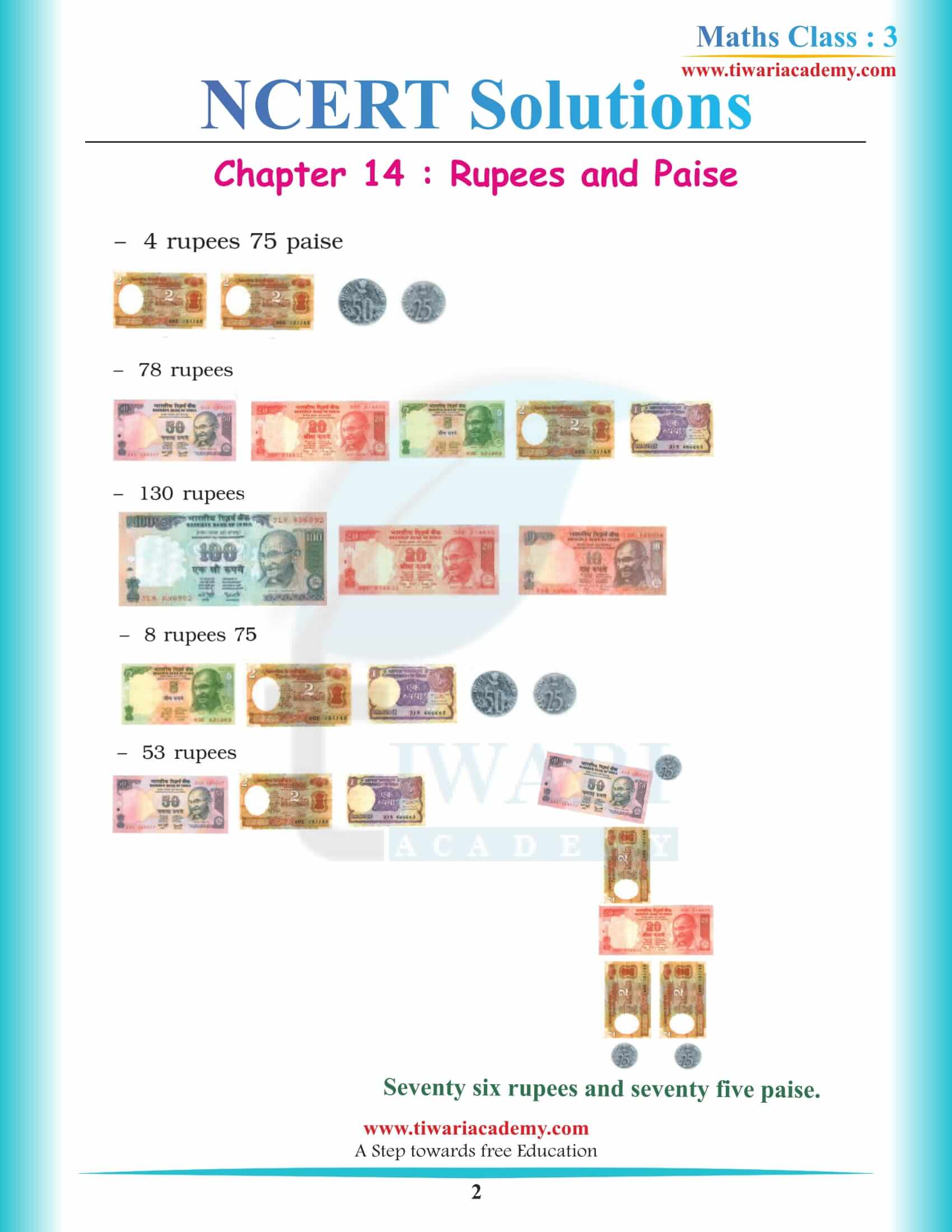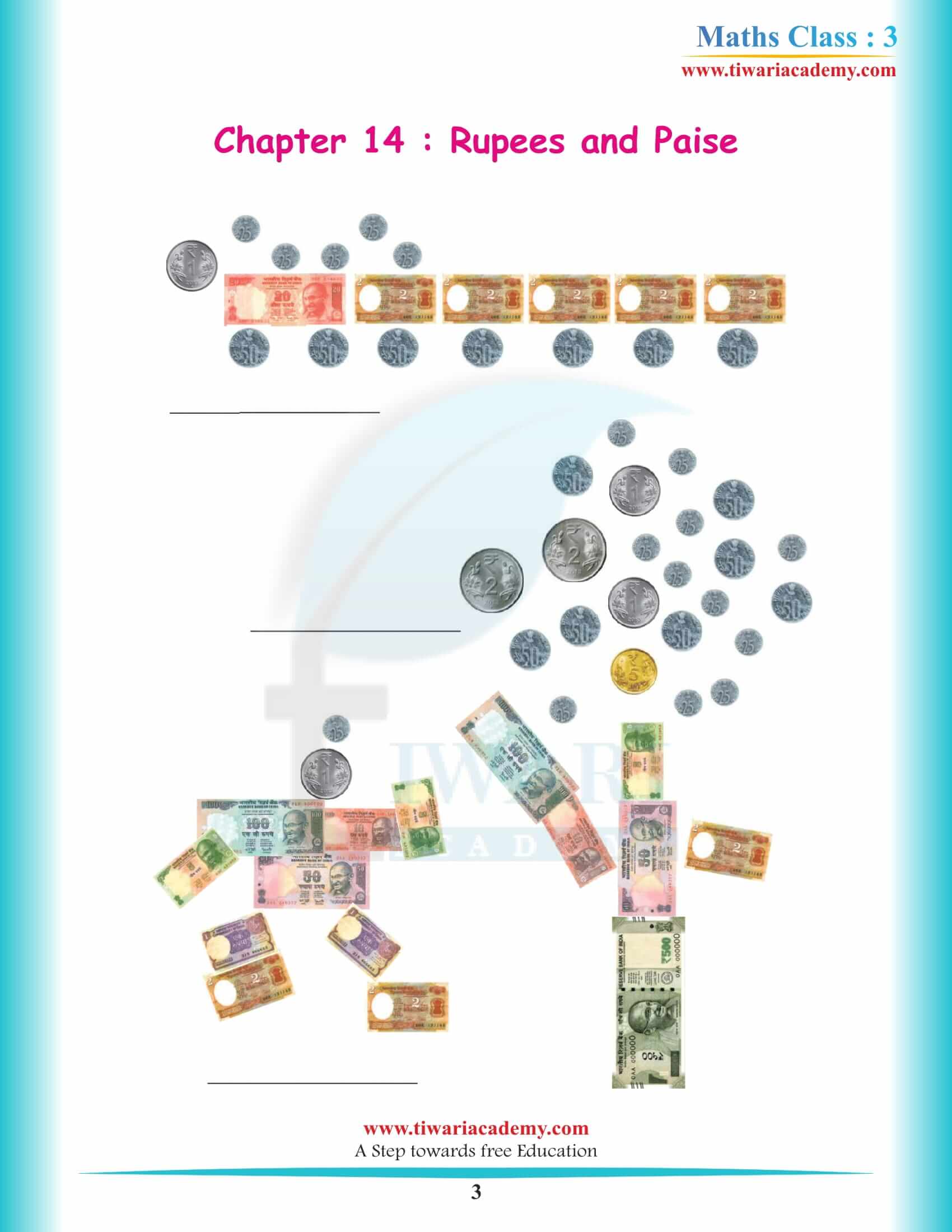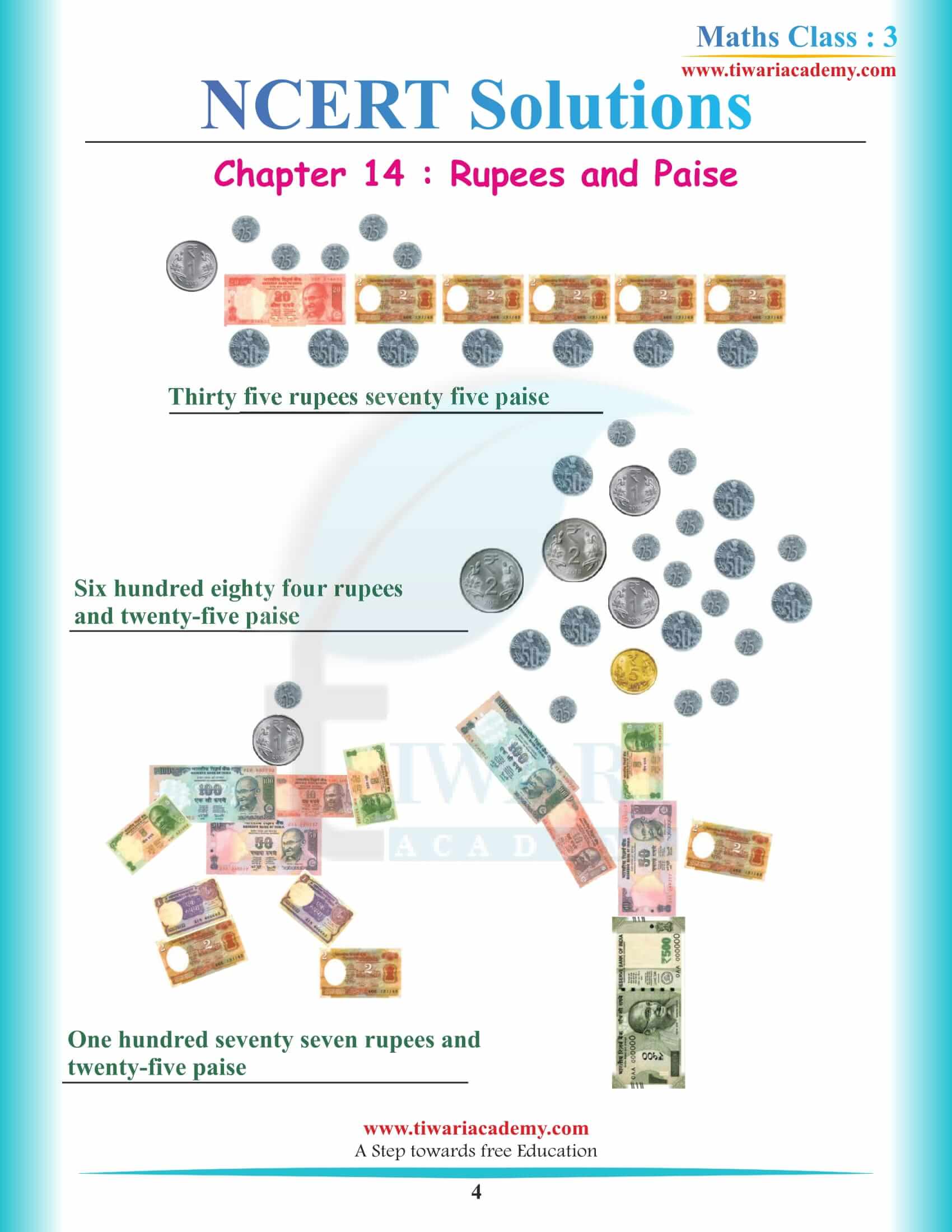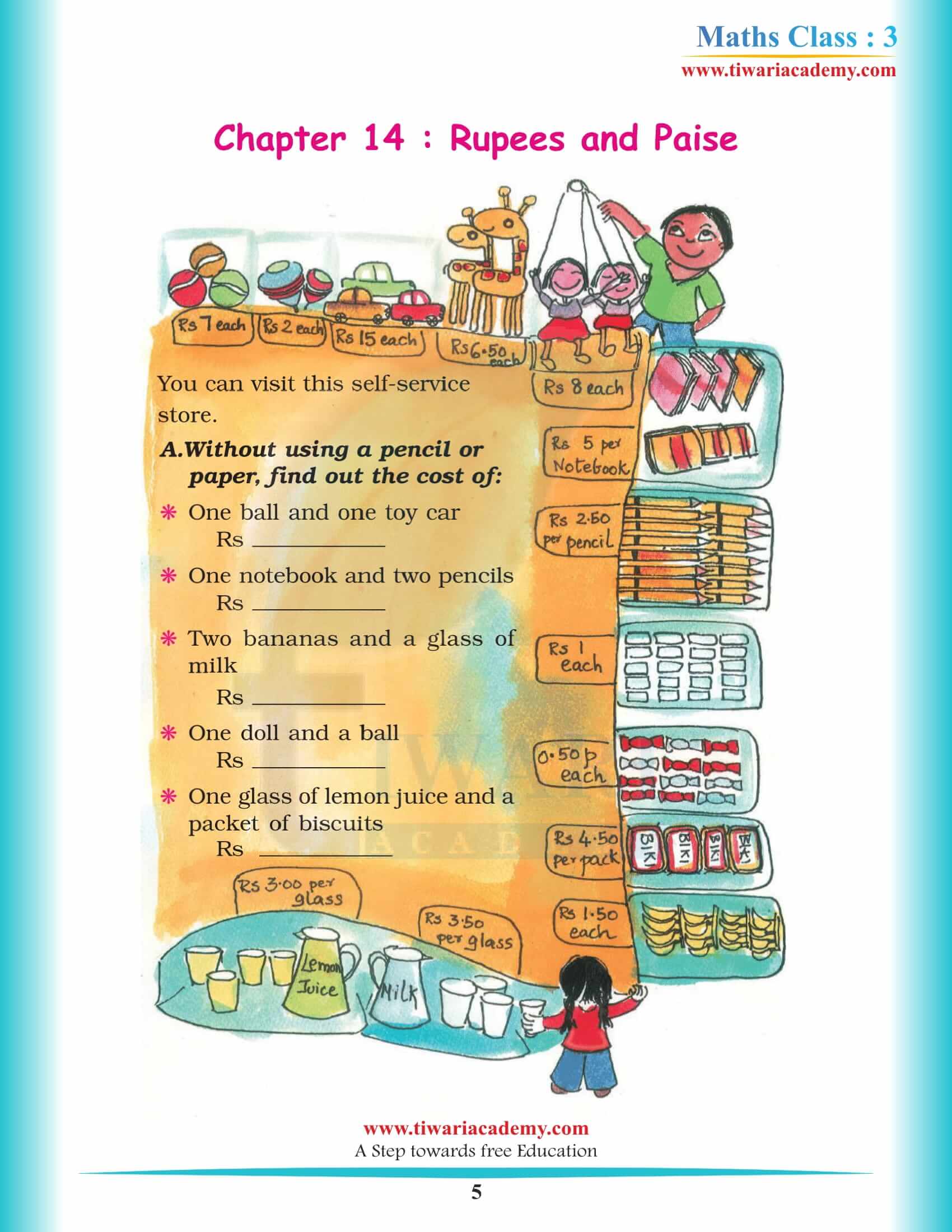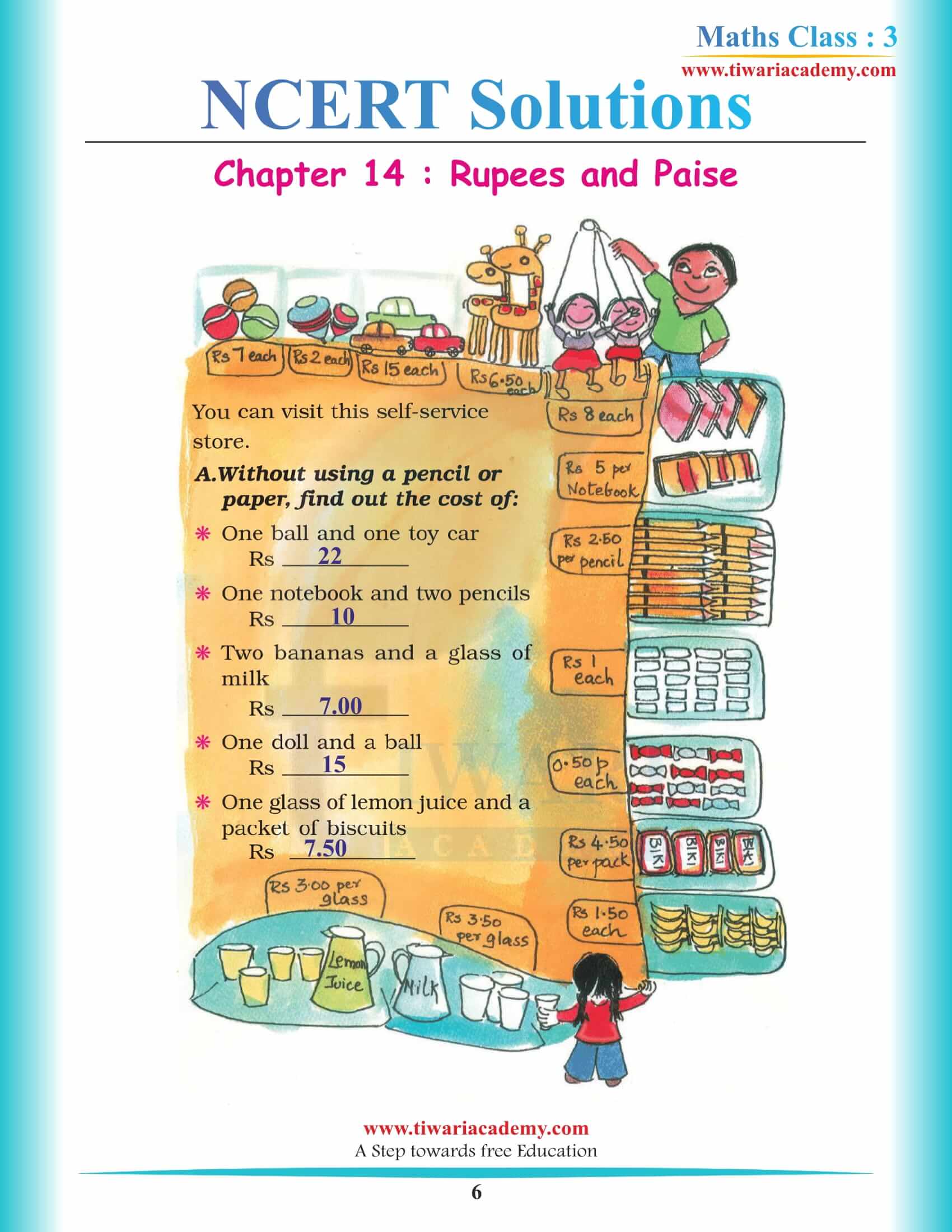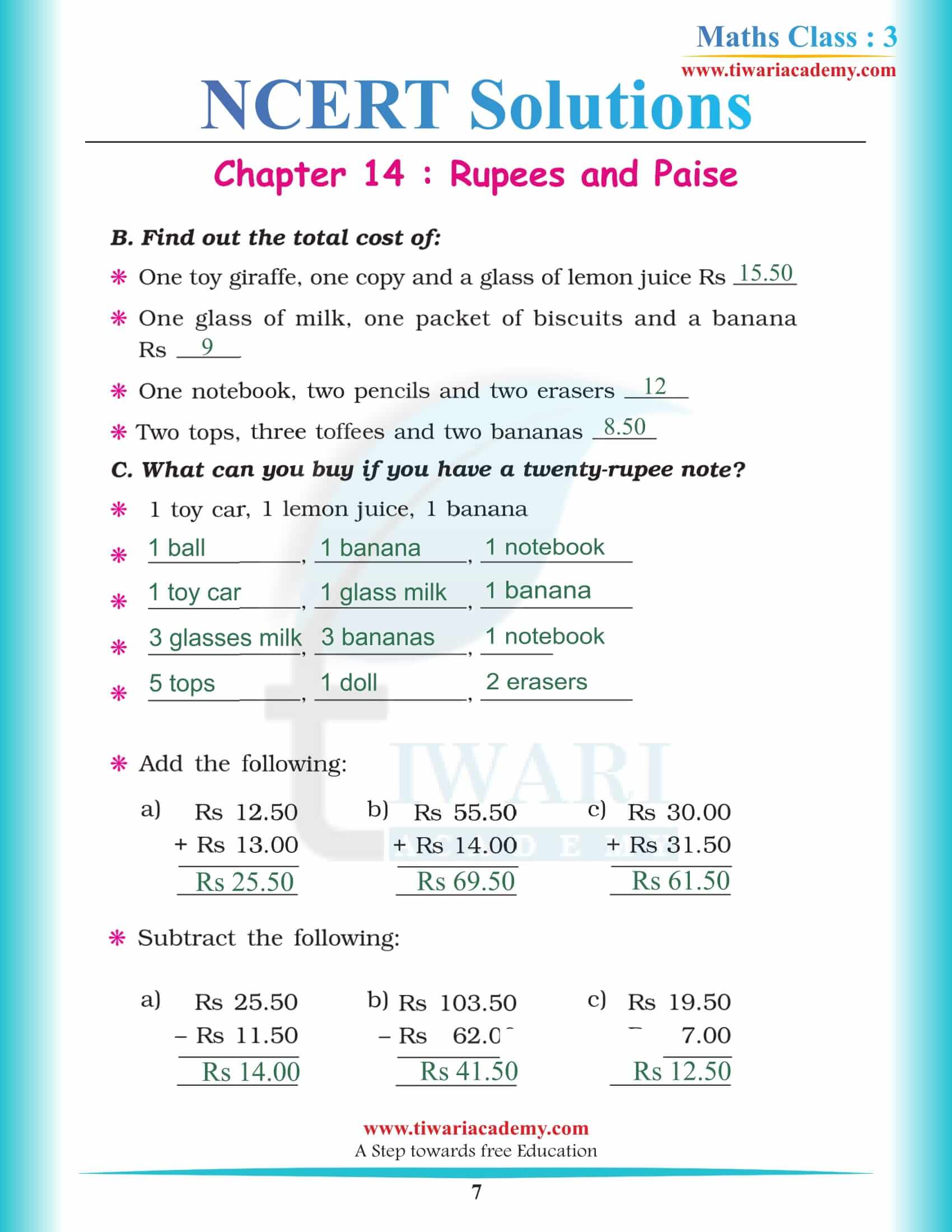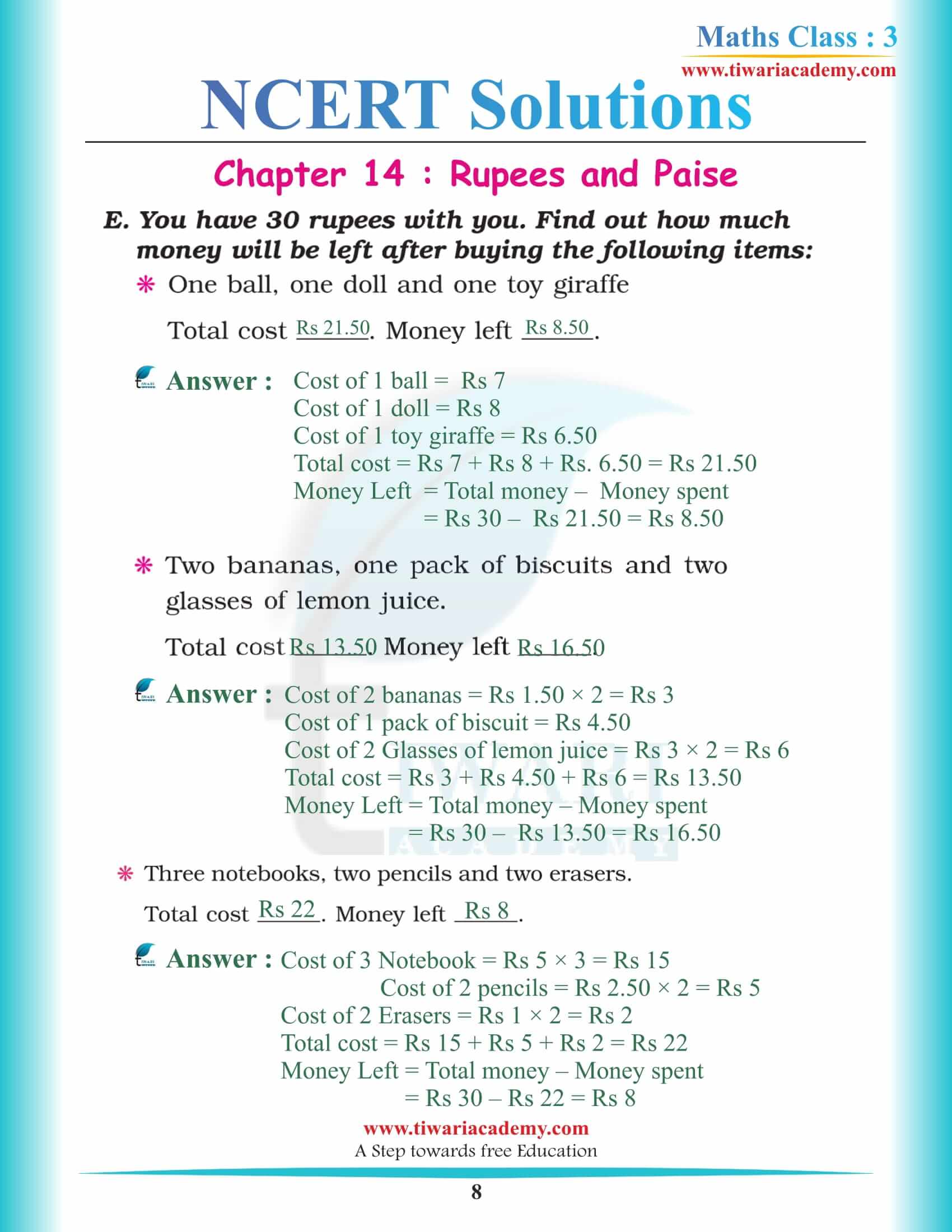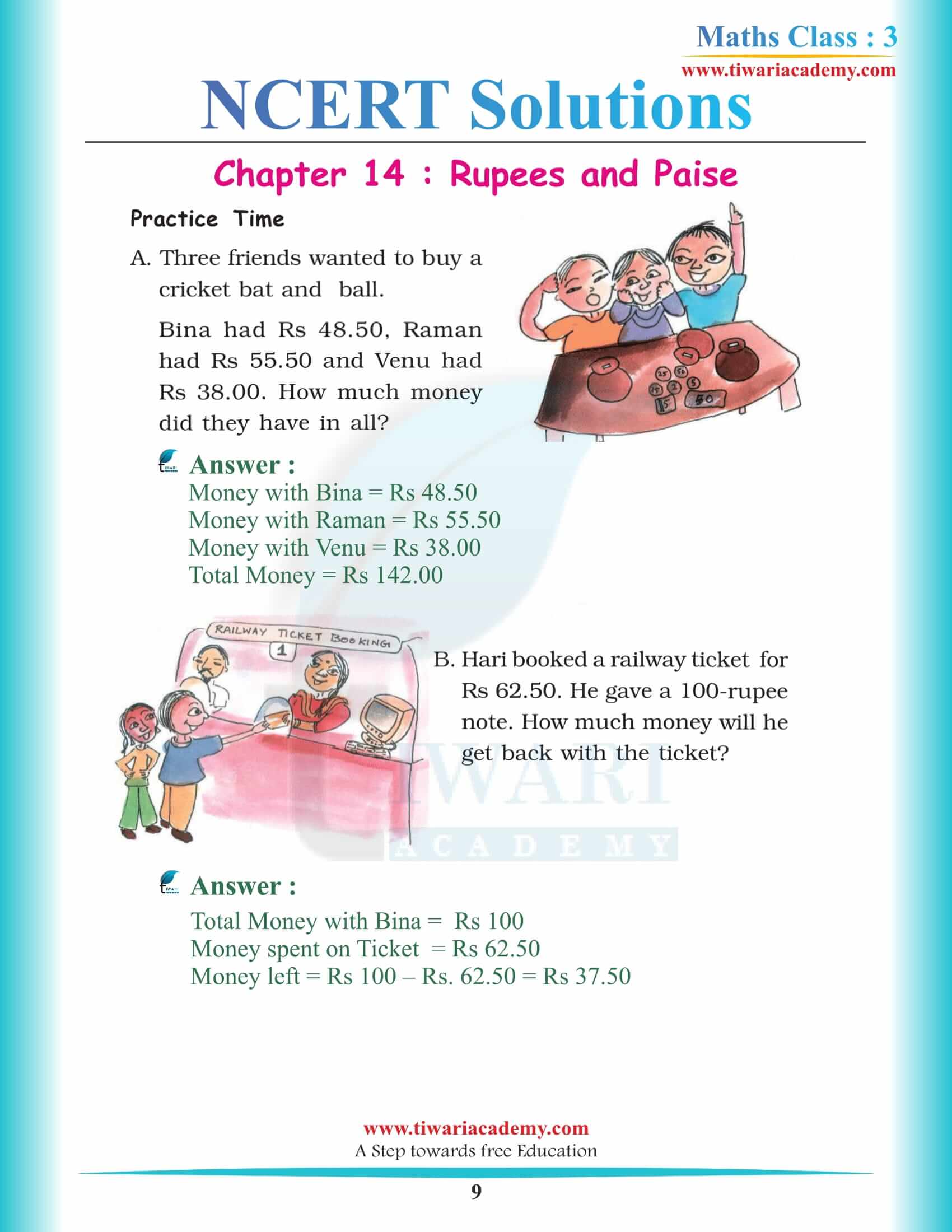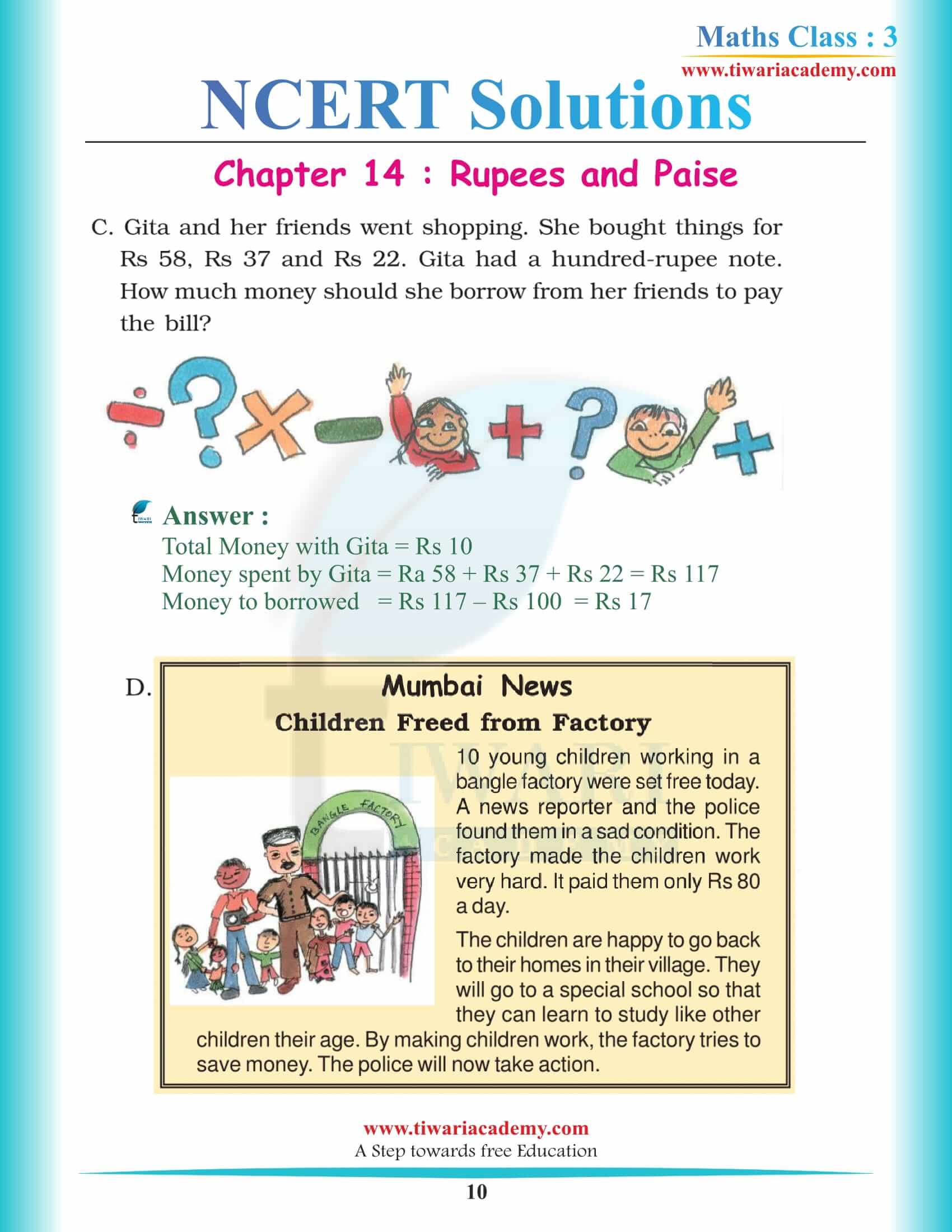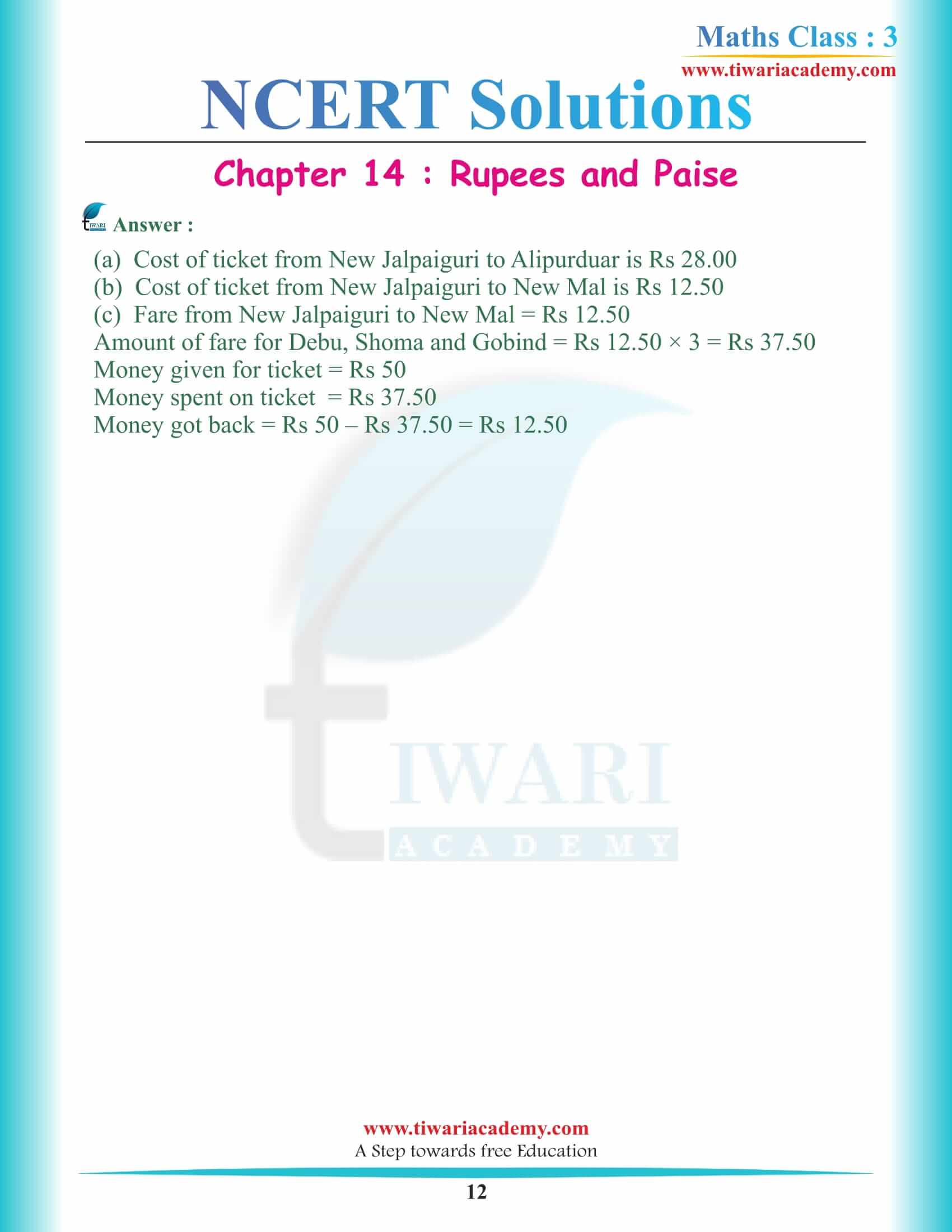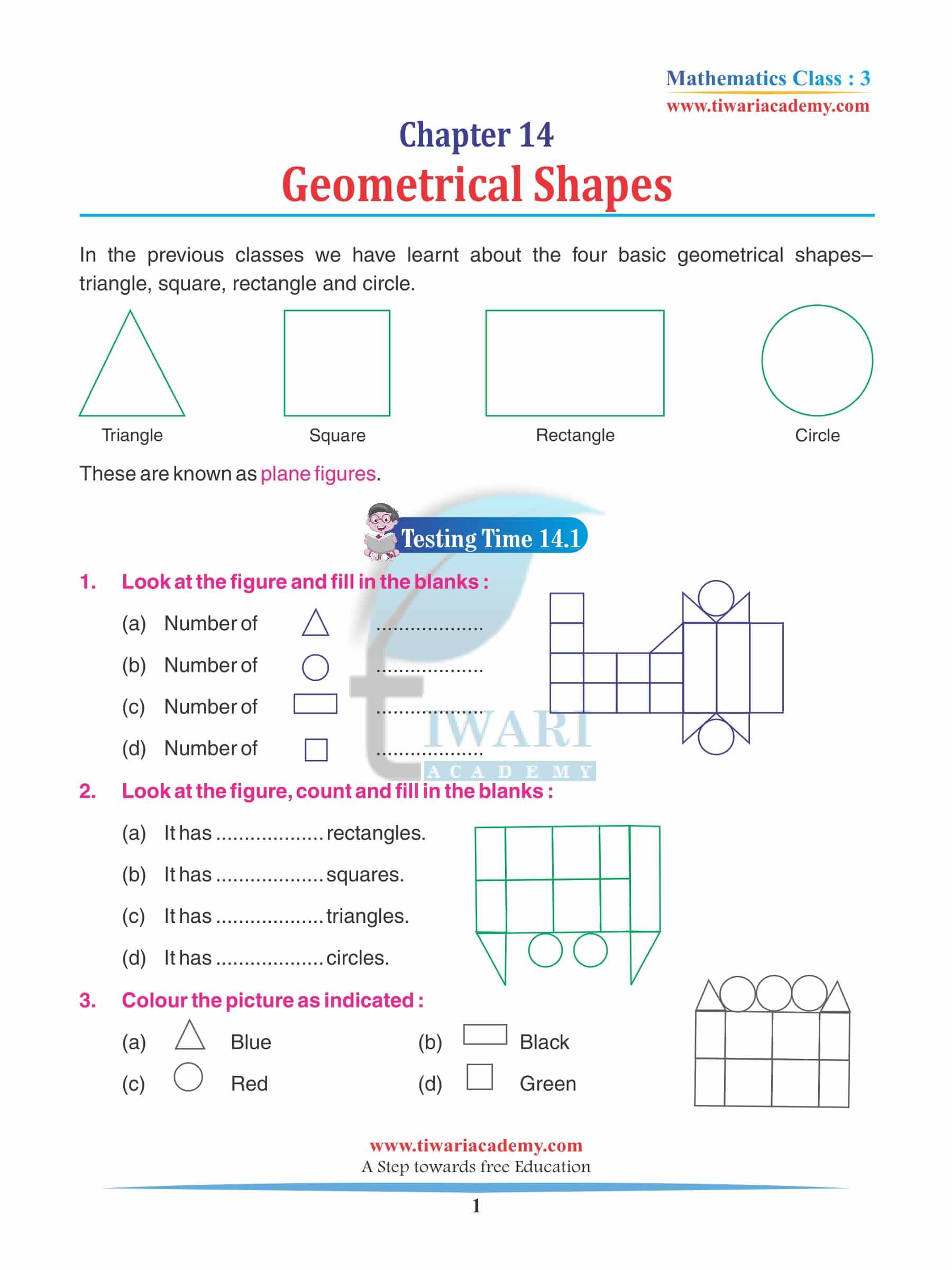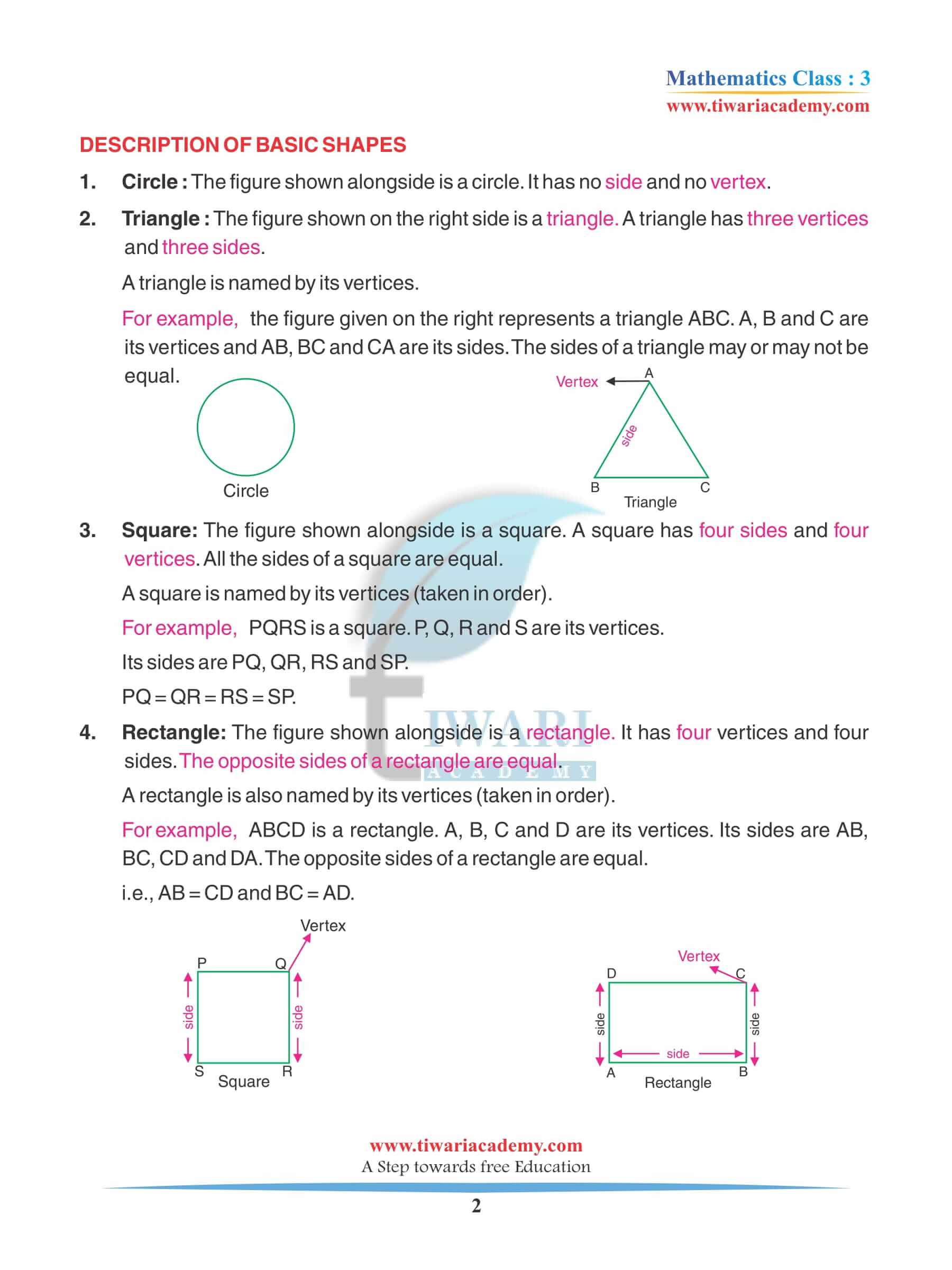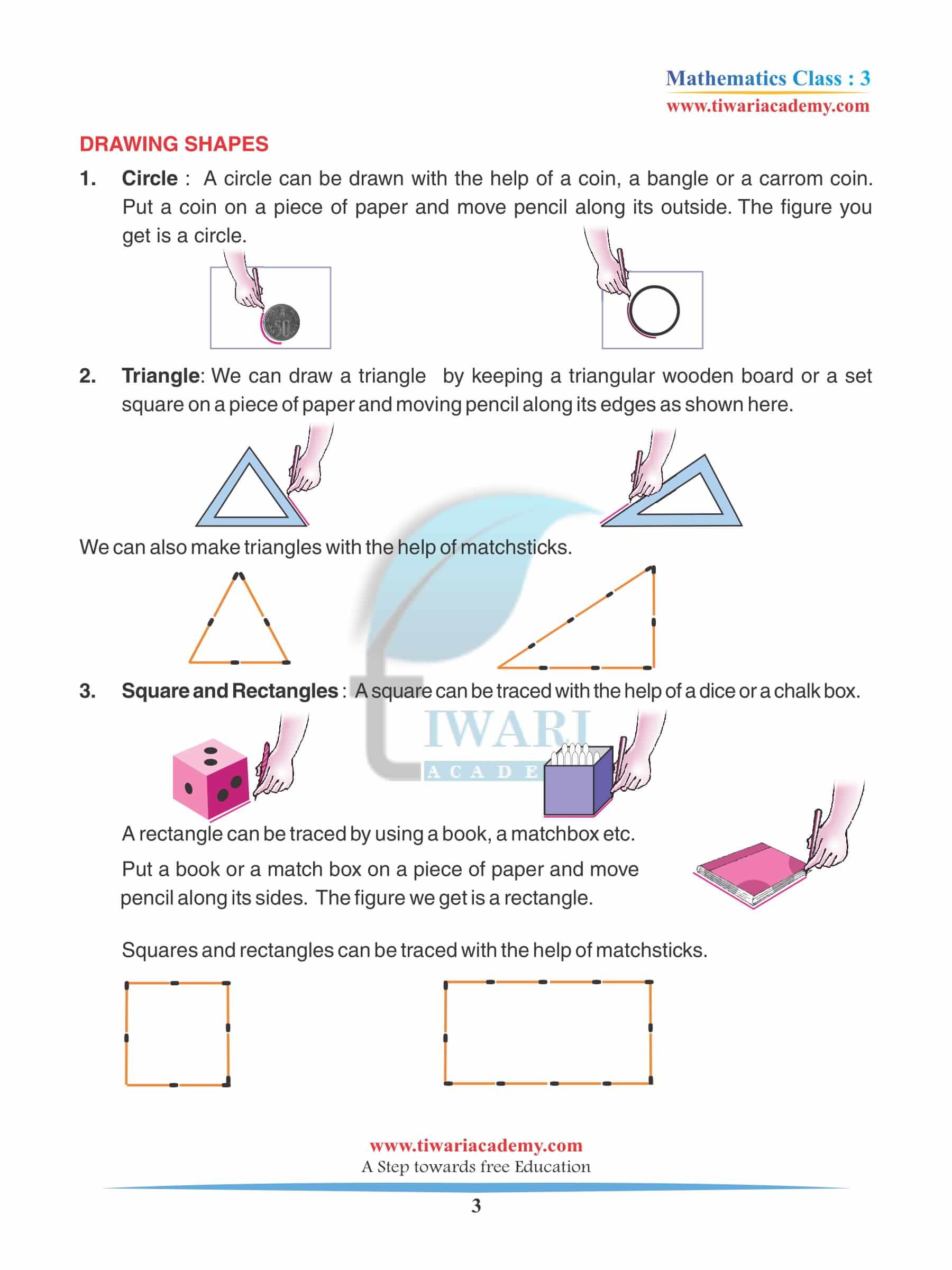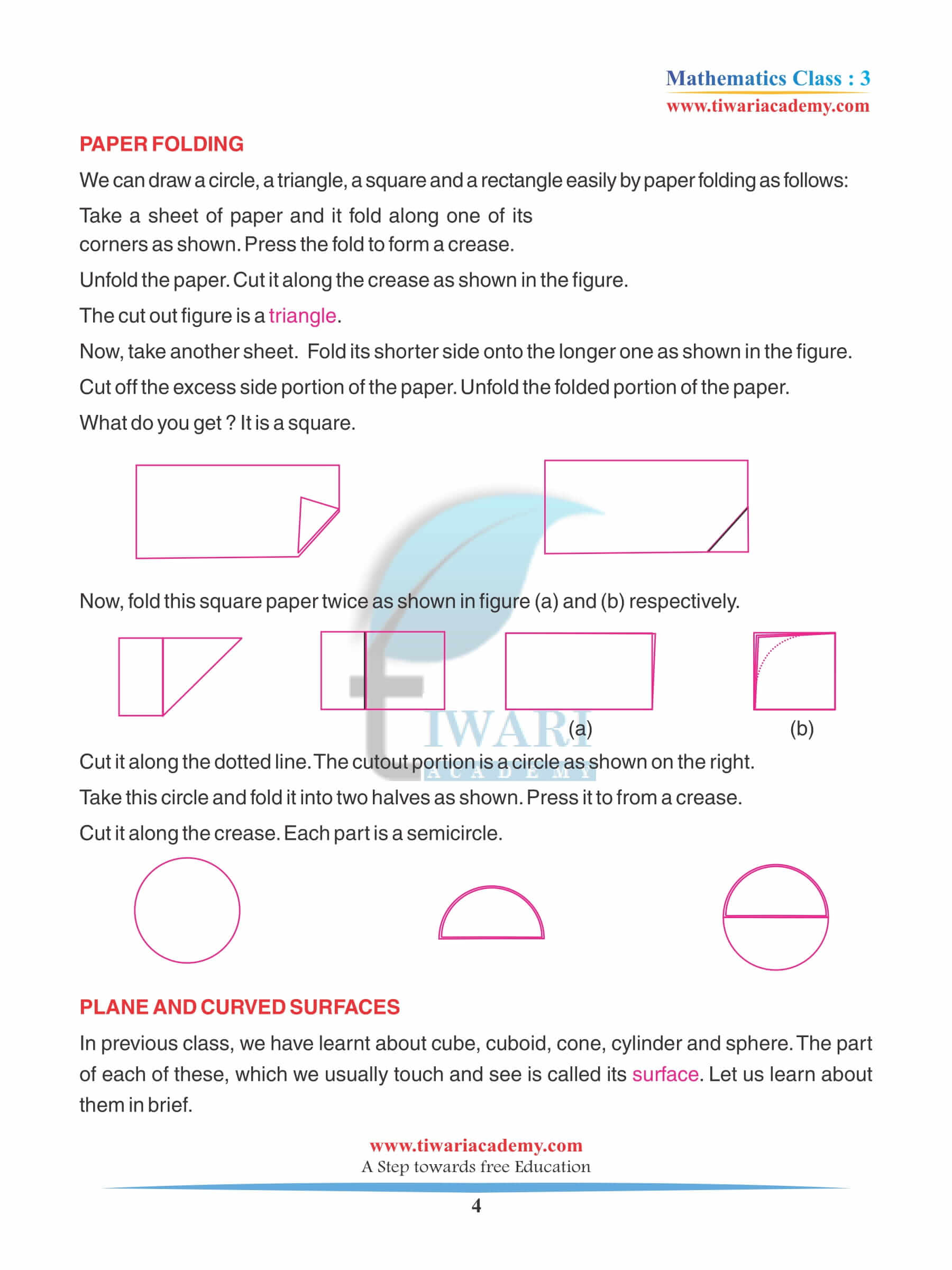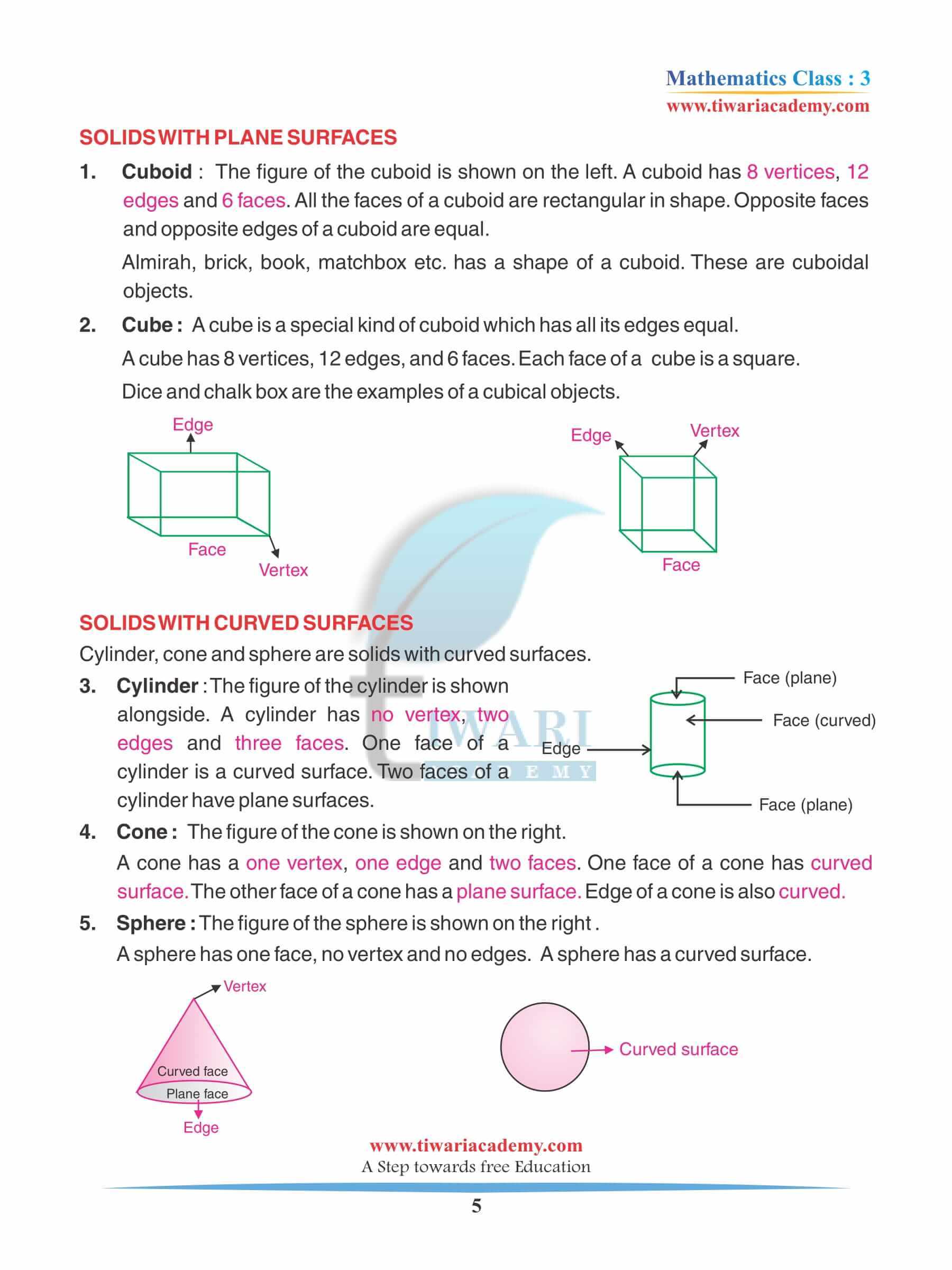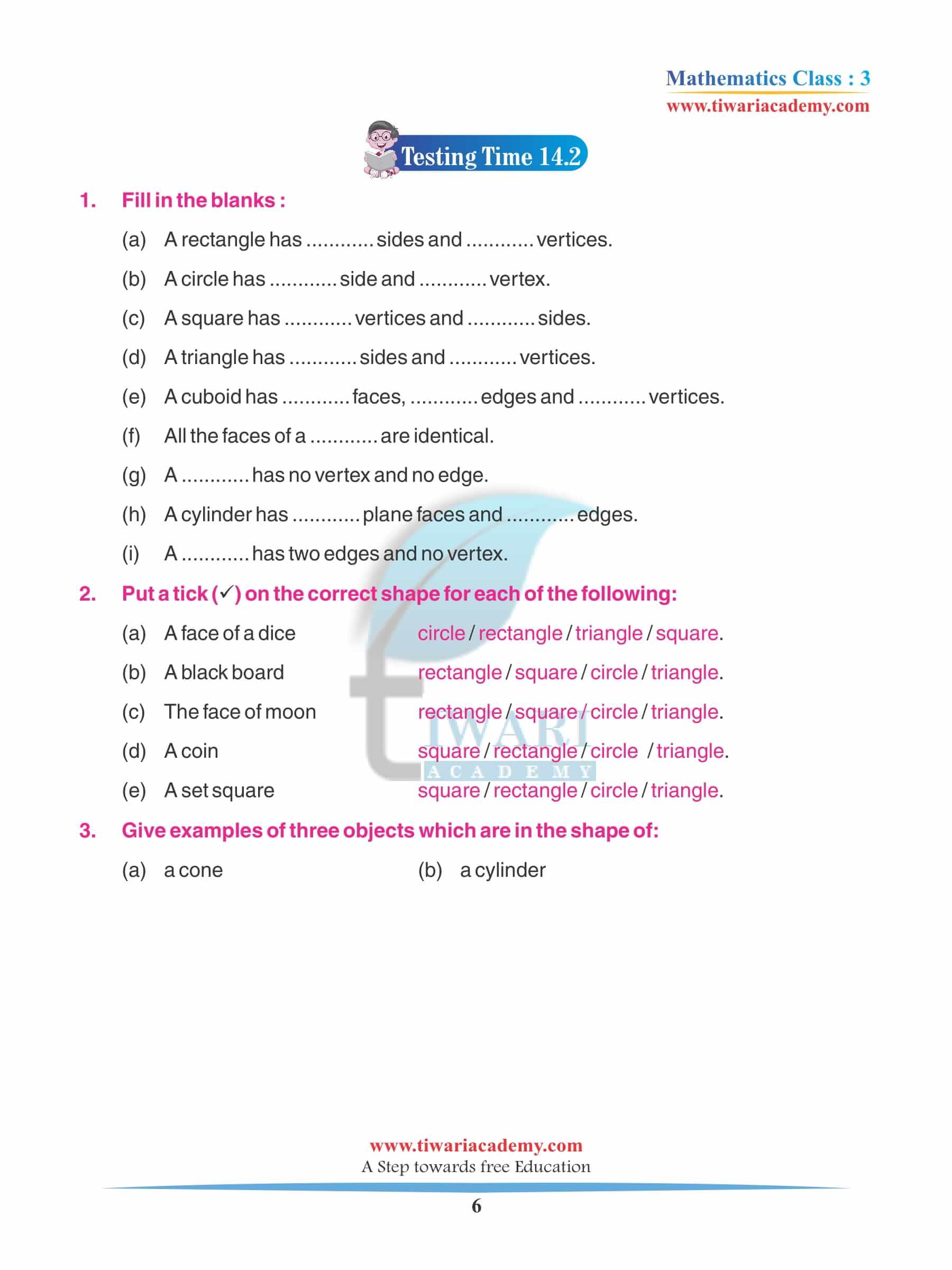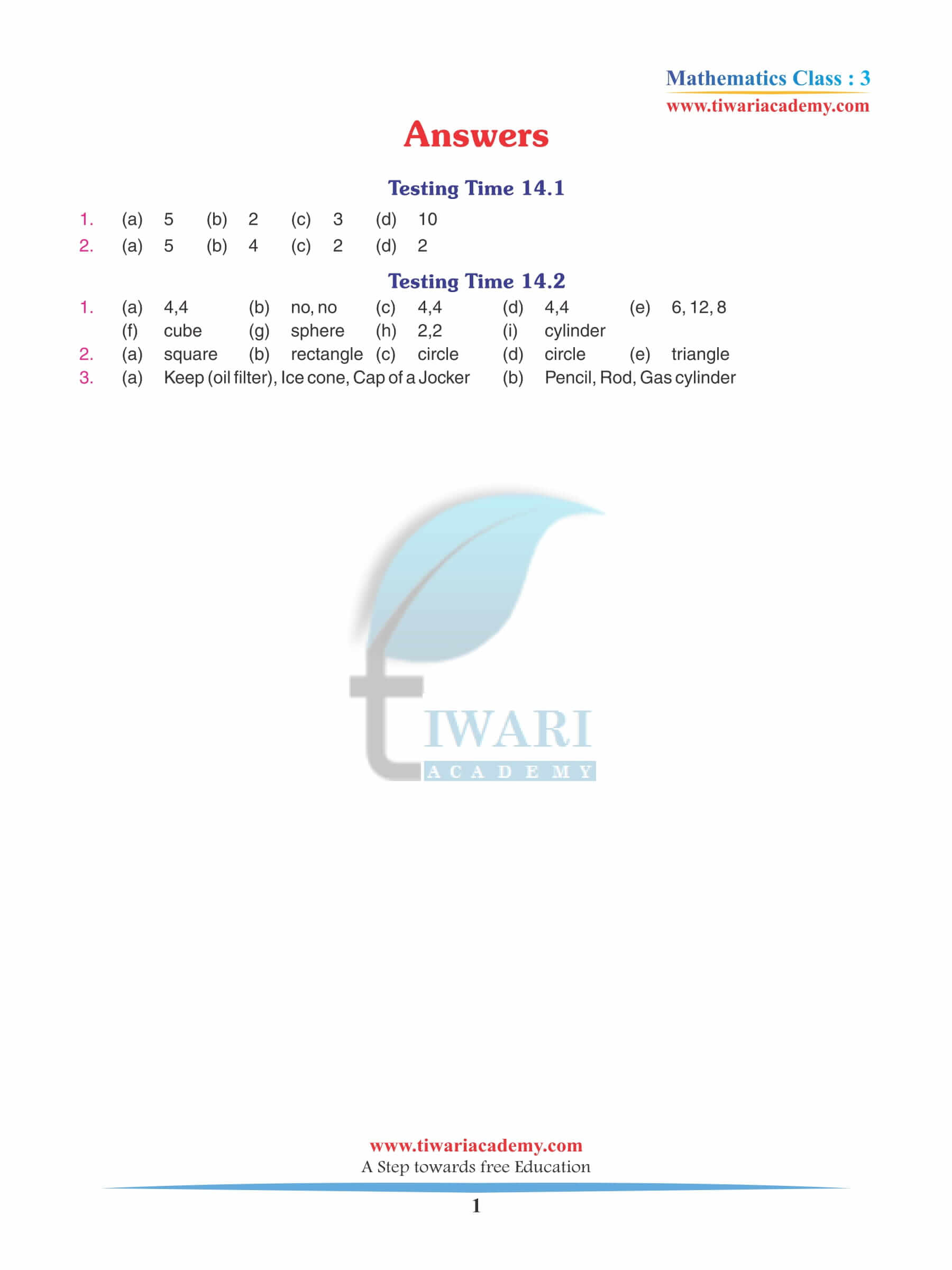 Last Edited: August 14, 2022