How to Score 100 in Class 9 Maths
Do not panic if your speed is slow and you couldn't complete the syllabus so far. Learn here the step by step process to score good marks in Class 9 Mathematics. Target to complete the entire syllabus at least three times before the finals. Procrastination is evil, so if you feel lazy just remember to get and sit with the books. You will see your discipline will drive you to study. At last, you have to keep in mind there is not shortcut to score 100% in Maths and all it requires hard work, Dedication and discipline. Follow the guidelines given here to maintain good grades in Standard 9 Maths.
Step 1: Be Calm and prepare the Maths chapters without Stress.
Prioritize the part of the Maths in 9th standard on interest basis that will help you complete the chapter faster or you can take marks weightage into the consideration. Examination is not always how we could predict it would be, so make sure you keep yourself calm. After studying long time, taking long walk can help you release stress but avoid taking long breaks that can lead to procrastination. Always keep yourself confident and mind fresh. Check what are the chapters and topic are about to come in the exams.
Step 2: Prepare notes of methods and terminology in Maths.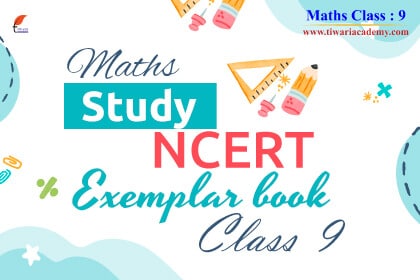 During the study must remember mind that do not get lost in between studying. Do not check how long that you have studied until you fully covered the topic and understand it completely. Mastering the fundamentals is the next step. The important part is, to divide your time for the section of the mathematics. Every part of the Maths Chapters should get enough time to score 100%. Writing your recent topic in your language and method that will help you better. Good quality notes made by you that is not available to anyone and only you can access. Since the pandemic change the face of education we knew earlier, it is better to adapt to the changes arrange the notes as early as possible.
Step 3: Practice daily and solve each questions independently.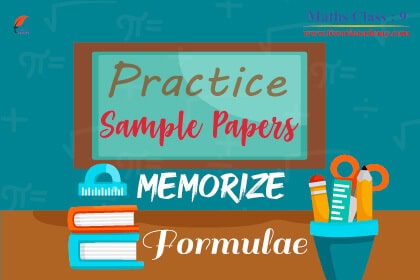 Mathematics is one of the most interesting subjects and students can get full marks in this subject. Practice is the key to getting top marks in Maths. Through practice students can achieve accuracy in mathematical calculations and learn formulae easily. Also, when students practice adding thoroughly all the subjects in their syllabus, they will be more confident for their exams. A good score in math will improve your overall percentage. The Books issued by NCERT or Central Board of Secondary Education, CBSE, is one of the most suitable educational study material. Topics included in the CBSE Maths curriculum for Class 9 have a variety of applications in our daily lives. Try to follow the above tips to improve your Maths score.
Step 4: Know your Study Plan and follow the time table.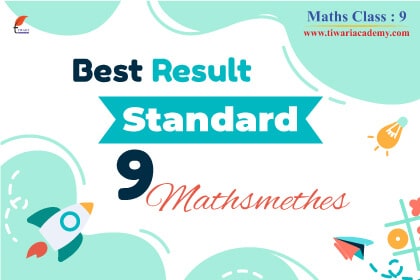 Several new concepts have been introduced in CBSE Class 9 syllabus as compared to previous classes. Therefore, with proper practice, you should develop a conceptual understanding of all things. If you follow some good habits from the beginning of the session, you can easily get good grades on the 9th class math test. Here are some expert tips that will boost your confidence and help you score well in
NCERT Solution Class 9 Maths
. Know your study plan, as this is the most important point we are going to discuss first. Knowing the study plan in detail can help you make your study plan better.
Step 5: Identify the easier chapters and difficult ones for practice.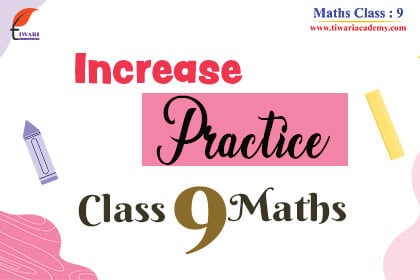 Write down the chapters in Maths or other subjects that are your strength. Also, make a list of the chapters you need to practice more and the chapters you find most difficult. This will help you to plan your daily study routine more effectively. Timeliness must be maintained in all classes. If you miss a class, it will be difficult for you to understand the whole subject covered in that class. If you are punctual, it will have a positive effect on your performance in exams. So try to be punctual in class. Following these magic tips with hard work will help you to score more than 90 percentile in 9th class Maths exam. Every student should take seventh grade Maths seriously and it should not be neglected.