More than a language or a subject, English has become a part of our lifestyle. It has been celebrated as an official language in many countries including India. English as a subject is the gateway to shine in academics.
In today's era English has become a necessity. It is established as the most common way to communicate with the world. The requirement for this subject is everlasting.
English is much more than just a subject. Learning it has enormous benefits, of which you will get to know by reading further. The subject aims to let you express yourself as fluently as possible.
What is English Language?
English is an academic discipline taught in primary, secondary, and senior secondary education. It involves the exploration of texts created in English literature. As a subject, it covers the history of development, essay, prose, verses, story, criticism, poetry, and more. The English language itself is a part of the subject.
History of English Language
During the 5th century AD, three Germanic tribes invaded Britain and marked the beginning of English as a language. Those three tribes were: The Angels, The Saxons, The Jutes.
The Angels came from Englaland and their language was Englisc. Then "England" was derived from Englaland and English from Englisc. This is how the word English was derived in the 5th century AD.
The language developed in Britain is now known as "Old English". Old English doesn't sound like today's English. In the 14th century, English became prominent in Britain again. Many French words got added in old English, then the language was called "Middle English".
Afterward, varieties of English got flourished around the world. For instance- American English, Australian English, New Zealand English, Canadian English, South African English, Indian English, and Caribbean English.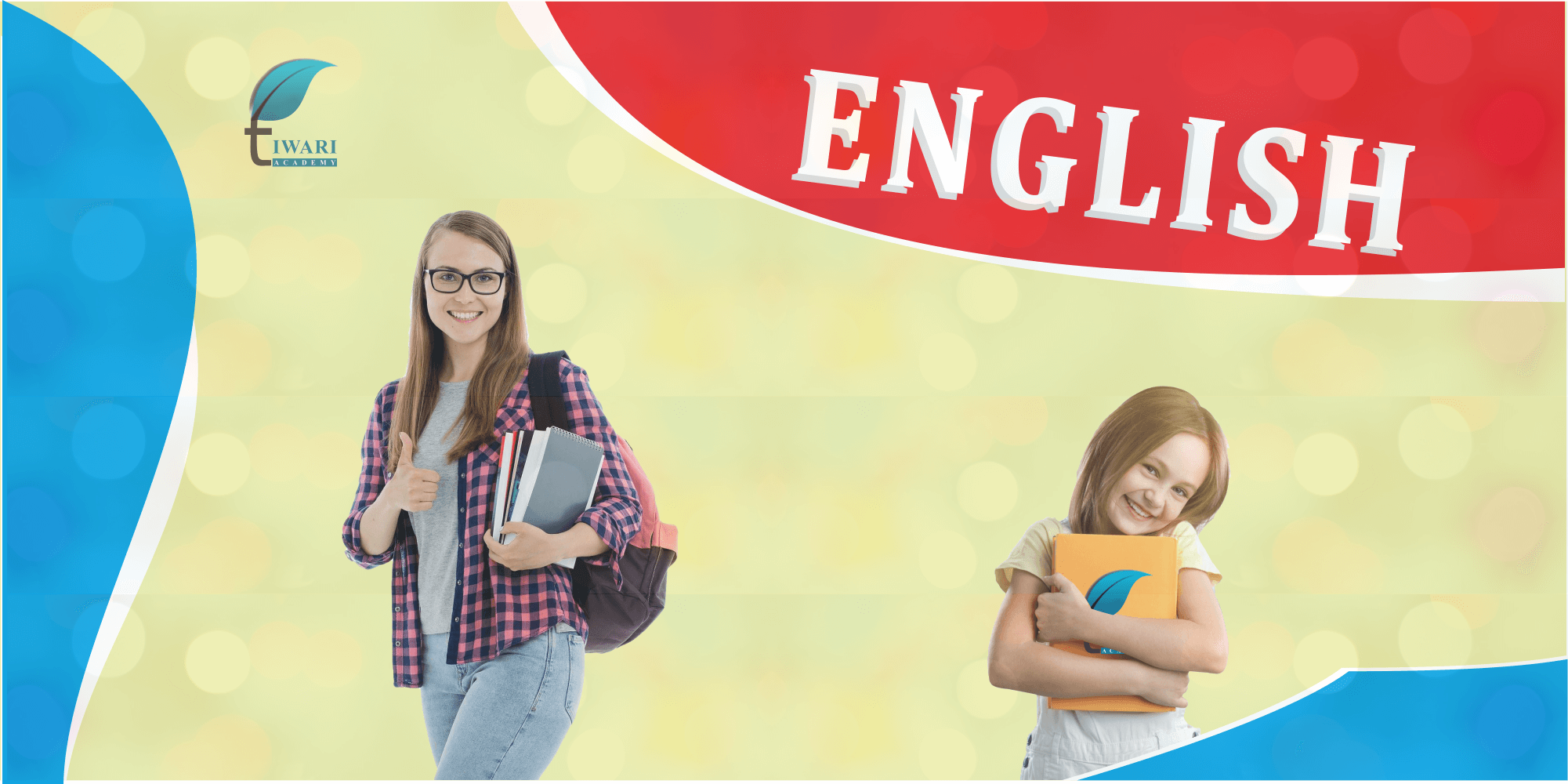 Benefits of English
The knowledge of English is one of the most vital employability skills. It is certainly considered an important subject. The ability to express fluently in English is much essential for career growth. Many other benefits are mentioned below:
Learning a language has an intrinsic value. It increases learning capabilities and helps exercise the brain.
It enhances problem-solving capabilities. It raises abstract thinking skills and concept formation skills. It increases the ability to multi-task.
Being the language of International Communication, it enables you to communicate with your fellow global citizens.
To enter a global workforce, it is almost necessary to speak in English. It has now become the dominant business language.
The skills gained from the study of English include understanding the ever-changing media, attaining skills in professional writing. You can gain the ability to clearly express your ideas in writing.
English in Indian Context
In India, English has certainly become very important. It is used in many fields and sectors. In our country, most of the higher education books are written in English. Good command over English can prove to be quite favorable for students and professionals alike.
Our country is the land of diversity, has many more languages too. English is one of the official languages in India. Nowadays, English has become more popular than Hindi. It has become the need of the hour.
India was colonized by Britishers for more than 300 years. Lord William Bentinck made English the medium of higher education after the recommendation of Macaulay in India. They educated Indians in the English language so that Indians could serve them well. Till our country got freedom, English had its great influence and it wasn't possible to take this language out.
Indian has several celebrated contemporary authors. They have made themselves immortal by their famous writings. Some of them are Mulk Raj Anand, R. K. Narayan, Salman Rushdie, Arundhati Roy, and the list is endless. The writers have brought laurels to our country.
What is the difference between English Language and English Studies?
The English language is a language just like any other language that people use to communicate with each other. On the other hand, English studies are courses which are studies at the university level. They not only include English as a language but also its history, philosophy, literature, and even cultures of English-speaking countries.
What are the subdivisions of English Literature?
Subdivisions of English Literature are:
The History of English Culture
Drama
Fiction
Poetry
Prose
These are followed by the Time Period within. For example, 18th-century poetry, 16th-century drama, etc.
Can we do an MBA after doing a bachelor's in English?
Yes, you are eligible to do an MBA after a bachelor's in English degree. On clearing entrance exams for MBA such as Common Admission Test (CAT) or Management Aptitude Test (MAT) and others, you can apply for an MBA course in any stream.
What jobs can I get after doing a specialization in English?
After completing a bachelor's in English, you have many career options available in several fields such as:
Writing and publishing
Media and Advertising
Public Relations
Journalism
Content Writing and Blogging
Teaching
Creative writing
Last Edited: October 11, 2022