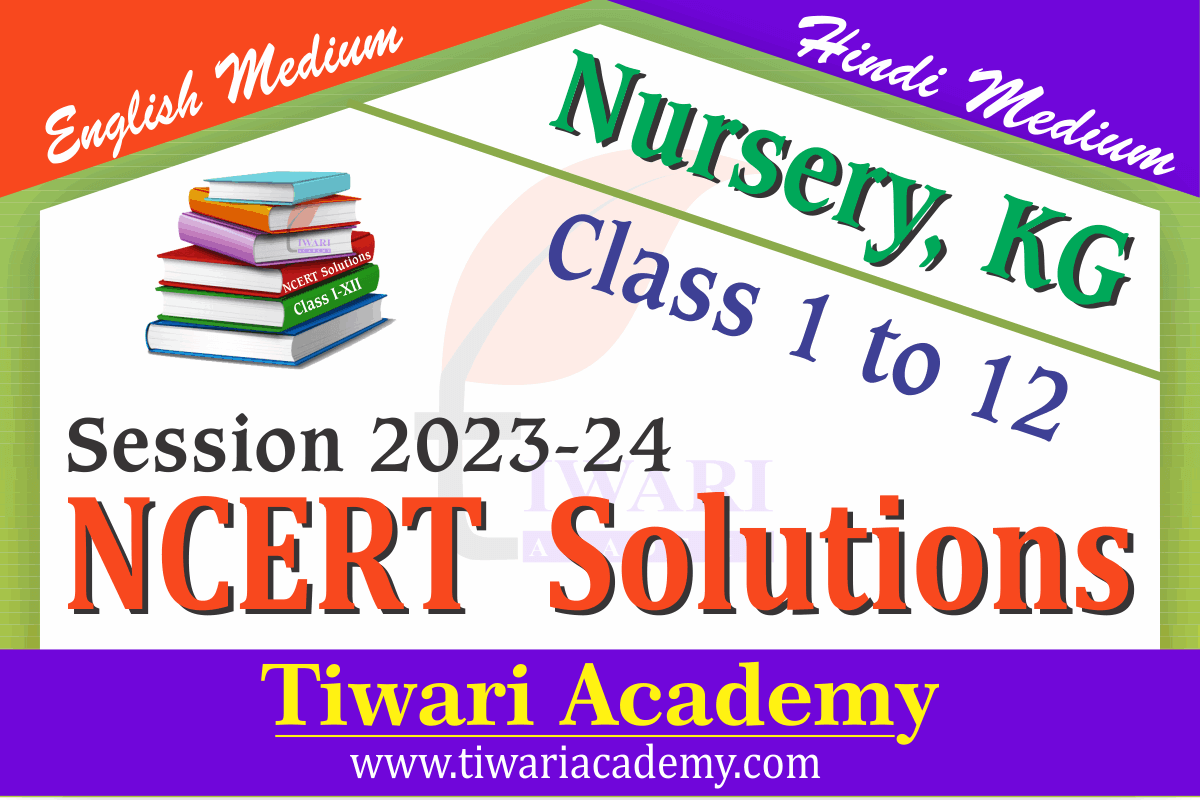 NCERT Solutions for Class 1 to 12
Get Free NCERT Solutions for Class 6 to 12 which are given below are free of cost. Here you can download free NCERT Solutions for all subjects without any registration and login. The main goal of the Tiwari Academy is to help students to provide all subject solutions under their NCERT (https://ncert.nic.in/) curriculum. The below mentioned NCERT solutions are so beneficial for all the students who are using NCERT textbooks for their academic year 2023-2024 exam. Just click the following links to get detailed and well-described solutions available online and offline.
The Easy Solution for Class 10 all Subjects
Class 10 English
Class 10 Mathematics
Class 10 Science
Class 10 Social Science
Class 10 Hindi
Class 10 Sanskrit
What is NCERT?
NCERT (The National Council of Educational Research and Training) was established in 1961. In last 50 years, NCERT is supporting the school education through its educational programmes on a wide range of areas. It build curriculum as well as prepare teachers and teaching tools. NCERT was registered as Society under Societies Act (Act XXI 1860) on June 6, 1961. Its main objectives are to promote and coordinate research in all branches of education.
The Simplified Solution for Class 9 Subjects
Class 9 English
Class 9 Mathematics
Class 9 Science
Class 9 Social Science
Class 9 Hindi
Class 9 Sanskrit
Reasons For Why us:
1. All question answers are well checked and reviewed by the experienced respective subject teacher.
2. Deliver easy and correct CBSE solutions.
3. The given solutions are designed in an easy language.
4. Chapter wise solution better to understand.
5. Clear your in-depth understanding of concepts.
6. Cover all syllabus.
NCERT Solutions for all Boards
NCERT Solutions are now applicable for most of the boards in India like CBSE, UP Board, MP Board, Gujrat Board, Punjab, Haryana, Bihar, Uttarakhand, Tripura, Kerala, etc. Different states are now using NCERT Books in English Medium or in regional language, but the contents are same in all languages. Most of the common languages of NCERT Textbooks and Solutions are English and Hindi.
We are providing NCERT Solutions in the form of Online and Offline Apps, PDF format to download and image format to view online on website without downloading. Our team is continuously updating the solutions and other education contents as per the latest CBSE Curriculum 2023-2024. All the solutions are made available free for the students as well as parents. If you are facing any difficulty regarding download or study only, you can get help from our side directly via call, message or through mail.
Why are NCERT Solutions important for students?
NCERT stands for National Council of Educational Research and Training. It is one of the best publication in education in India. NCERT is the biggest contributors to the growth and development of the educational system. It provides the foundation as well as mastering in subjects. NCERT books and its solutions provide a complete and detailed knowledge in school education. The NCERT Solutions contains the explanation and solution of the textbooks provided by NCERT.
Are NCERT and CBSE Solutions same?
CBSE is a board which is the governing body which stands for "Central Board of Secondary Education". And where NCERT stands for "National Council of Educational Research and Training" is the counsel. Almost every school affiliated from CBSE follows the NCERT. All CBSE schools in India follow and use textbooks published by the NCERT.
What is the main motive of NCERT Solutions?
The main motive of NCERT are to assist and advise the Ministry of Education and Social welfare in the implementation of its policies and major programmes in the field of education. NCERT aims to promote the use of educational technology and improving and spreading education in India. The main aim providing NCERT Solutions is to assist the students who are facing difficulty during the solutions of questions given in NCERT Textbooks.
Is NECRT Solutions also Helps in JEE Entrance exam?
Yes, NCERT Solutions Helps in JEE Entrance exam in more extent. Most of JEE toppers recommend studying the basics from NCERT books. The chapter summaries in the NCERT Solutions are more beneficial as it clears the foundation of each subject in JEE can be strengthened. NCERT Solutions helps you pick up some of the most important concepts of JEE Entrance exam as well.
Are NCERT Solutions and Exemplar useful for CBSE Exams?
NCERT Exemplar are well designed that include additional questions of a higher level and are meant for aiding detailed learning. These are kind of practice-books for the preparation of CBSE Board exams. Students who are preparing for the entrance exam JEE mains and JEE advanced exams can get the advantages from this NCERT Exemplar.
Are NCERT Solutions Sufficient to perform in CBSE Board Exams?
The NCERT books are the official books for CBSE. It means all the chapters are designed keeping CBSE syllabus 2023-24 in mind. So you no need to take stress if you miss any chapter of the textbook, as the CBSE board itself prescribes all books. Moreover, if any change occurred in the curriculum, it will be automatically updated in NCERT books. So NCERT Solutions sufficient for the CBSE Exam.
Last Edited: May 30, 2023