A longitudinal section of a flower reveals its reproductive parts. The outermost whorls consist of sepals (calyx) and petals (corolla). Inside, the male reproductive parts, stamens, have anthers on filaments. The central female part, the pistil, comprises an ovary at the base, containing ovules, a style leading upwards, and a stigma at the top for pollen reception. Draw an oval shape for the ovary at the bottom. Inside the ovary, draw a small circle for the ovule. Extend a tube (style) upwards from the ovary, ending in a flat circle (stigma). Around the style, draw filaments with anthers at the top, representing stamens. Draw petals and sepals around the stamens. Label each part: Petal, Sepal, Anther, Filament, Stigma, Style, Ovary, Ovule.
---
Let's discuss in detail
The Sepals and Petals: External Flower Structures
In the longitudinal section of a flower, the outermost parts are the sepals and petals. Sepals, collectively called the calyx, protect the flower bud before it opens. Petals, or the corolla, are often colorful and attract pollinators. Together, the sepals and petals form the flower's perianth, providing protection and aiding in pollination.
Stamens: The Male Reproductive Organs
Inside the perianth are the stamens, the male reproductive parts of the flower. Each stamen consists of a filament, a thin stalk, and an anther at the top. The anthers produce and release pollen, which contains the male gametes. The number and arrangement of stamens can vary significantly among different flower species.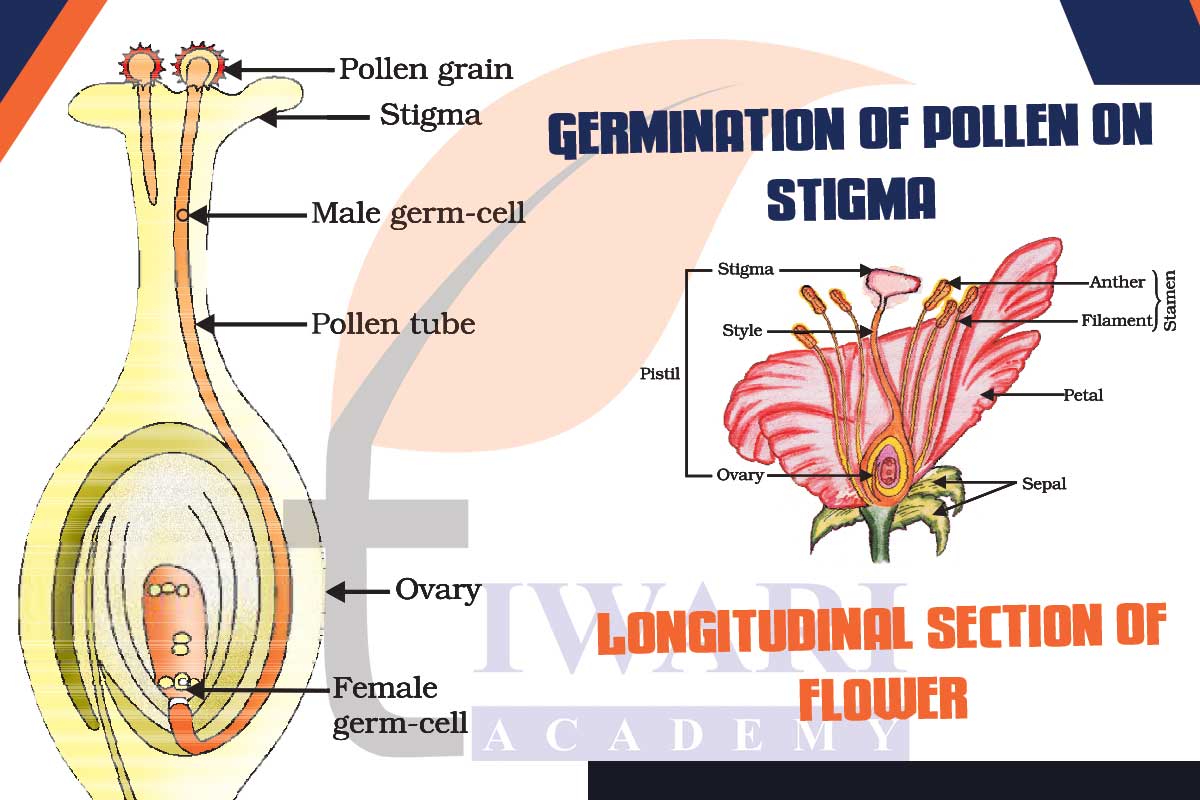 The Pistil: Female Reproductive Structure
At the center of the flower lies the pistil, the female reproductive part. It is typically composed of one or more fused carpels. The pistil includes three main parts: the ovary at the base, which contains one or more ovules; the style, a slender stalk; and the stigma, a sticky surface at the top designed to capture and hold pollen.
The Ovary and Ovules
The ovary is a crucial component of the pistil. Inside the ovary are ovules, which will develop into seeds upon fertilization. The ovary itself will mature into a fruit, enclosing the seeds. The structure and positioning of the ovary (whether it is above or below the point of attachment of other floral parts) are important in the classification of flowers.
Pollination and Fertilization
The longitudinal section of a flower also illustrates the process of pollination and fertilization. Pollen from the anthers must reach the stigma, often with the help of wind or pollinators. Once on the stigma, pollen germinates, and pollen tubes grow down the style to reach the ovules in the ovary, where fertilization occurs, leading to the development of seeds.