Class 11 English Hornbill Chapter 1 Important Questions the Portrait of a Lady by Khushwant Singh and the poem a Photograph by Shirley Toulson for new session 2023-24. Get a good revision with Extra Practice Questions answer along with practice questions.
In this story titled "Portrait of Lady" which lady is referred to?
In this story writer Khushwant Singh has mentioned the portrait of his grandmother with whom he spent almost his entire childhood. According to him, she was a great lady for whom he had a lot of respect. She was a Sikh who came to India at the time of partition. His grandmother named him "Khushal Singh" which means "Prosperous Lion". He himself had named Khushwant.
Why does the author think that his grandmother was once young and must have had a husband?
The author's grandmother was a very old woman whom he had always seen old. He felt that there was no difference in her grandmother for the last 20 years. He felt as if she was born old. She was of short stature and leaned forward. Dressed in white, she used to roam around the house and spend most of the time in her prayers. The person whom we have never seen young, it becomes difficult to believe that he too was once young.
Why did the author think the same way about his grandfather as he did about his grandmother?
The author only saw his grandfather in the picture hanging on the wall. In his typical Sikh attire, he looked 100 to him. When the author looked at his picture, he did not even think that he too must have ever been young and that he too would have a wife and some children. Seeing his old age, he felt as if his grandfather would have many grandsons and granddaughters.
Which thought about the grandmother was often revolting for author?
People often told the author that his grandmother was once very beautiful. This thought was a bit difficult for him to digest. He thought she was always old. He used to think that the lady who walks so slow, has grey hair and has lot of wrinkles on face can never be young. All these thoughts were revolting for him.
Why does the author find his grandmother not pretty but beautiful?
Being pretty means your outward appearance appeals to people. Beautiful, however comes from within and is considered a stronger term as compared to pretty. She was a beautiful fair-skinned woman whom the author compares to the white Himalayas.
What was the problem with grandmother walking upright?
The grandmother was short and fat. She was also slightly bent. She put one hand on her waist to support the stoop. She used to limp a bit while walking.
How did this grandmother raise her grandson being away from parents?
Away from the children, this grandmother did not leave any stone unturned in the upbringing of her grandson. She used to wake up Khushwant in the morning, prepare him for school and escort him till there. She used to bring him back from school too. To connect him with religion, she used to sing prayers continuously. A person should be a charitable and should do good deeds, for this she used to feed the dogs in front of the narrator so that he also had the same qualities. She was doing her best in the absence of her son and daughter-in-law in upbringing of her grandson.
How was the relationship between grandmother and grandson?
The relationship between the two was very good. Khushwant never bothered his grandmother nor did he have any complaint from his grandmother's side. He used to spend very good time with his grandmother from morning till night. At night she used to share bed time stories with him. According to the author, that time was the best time of his life and this was the reason why he wrote this book 50 years after the death of his grandmother.
Describe how the grandmother spent her time while the narrator sat inside the village school.
As long as the narrator studied in the village school, his grandmother used to read religious books sitting in the temple adjacent to the school and she used to bring him back again when school was off in afternoon.
What difference do you see between studies of village and city school?
There was a lot of difference in the studies of both the places. In village, more emphasis was given on Hindi & Urdu and very basic or elementary education was there. They focused more on physical well being. In city, education system was entirely different from what he studied in village. There were subjects like English, Science, Social Science and Mathematics.
Not only this, they emphasized on music and extracurricular activities.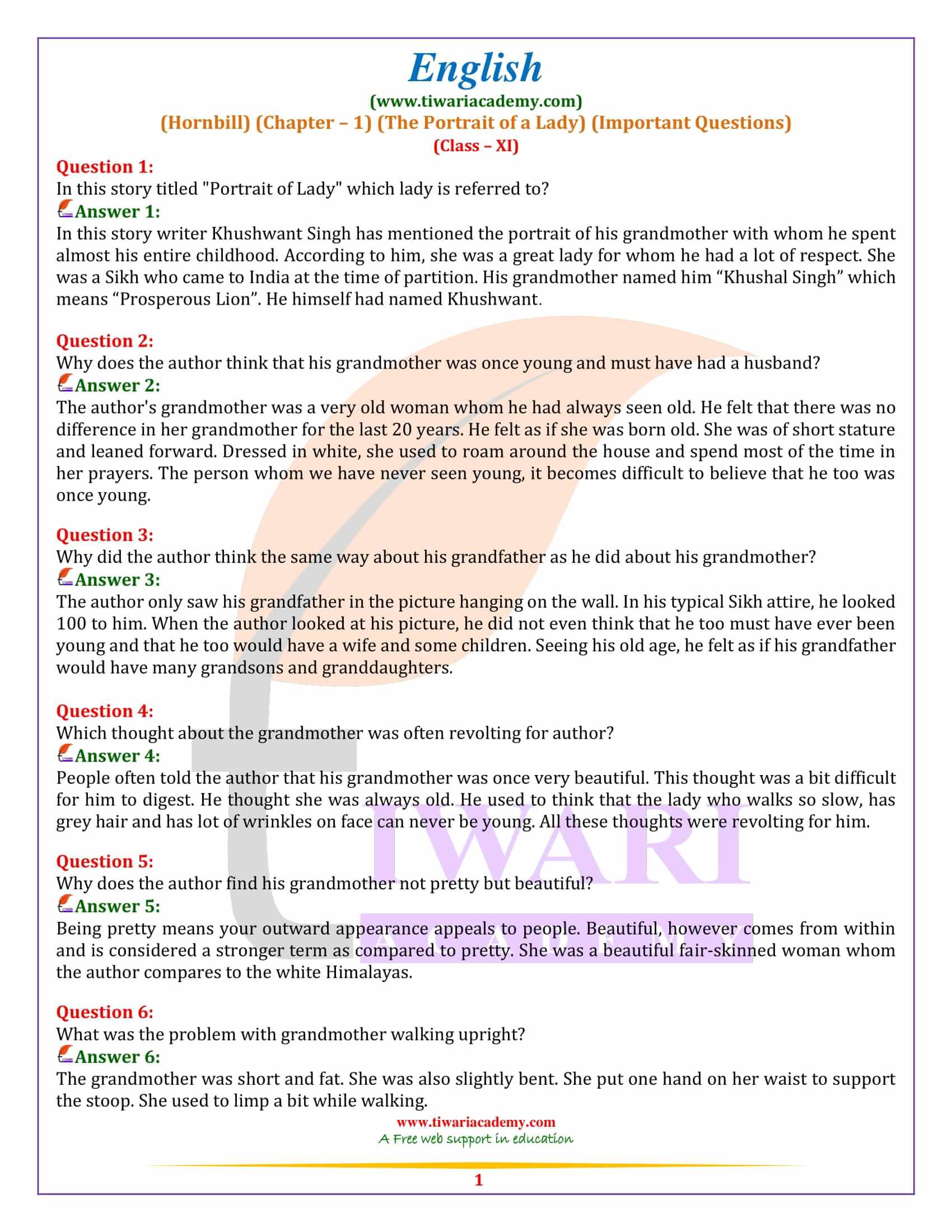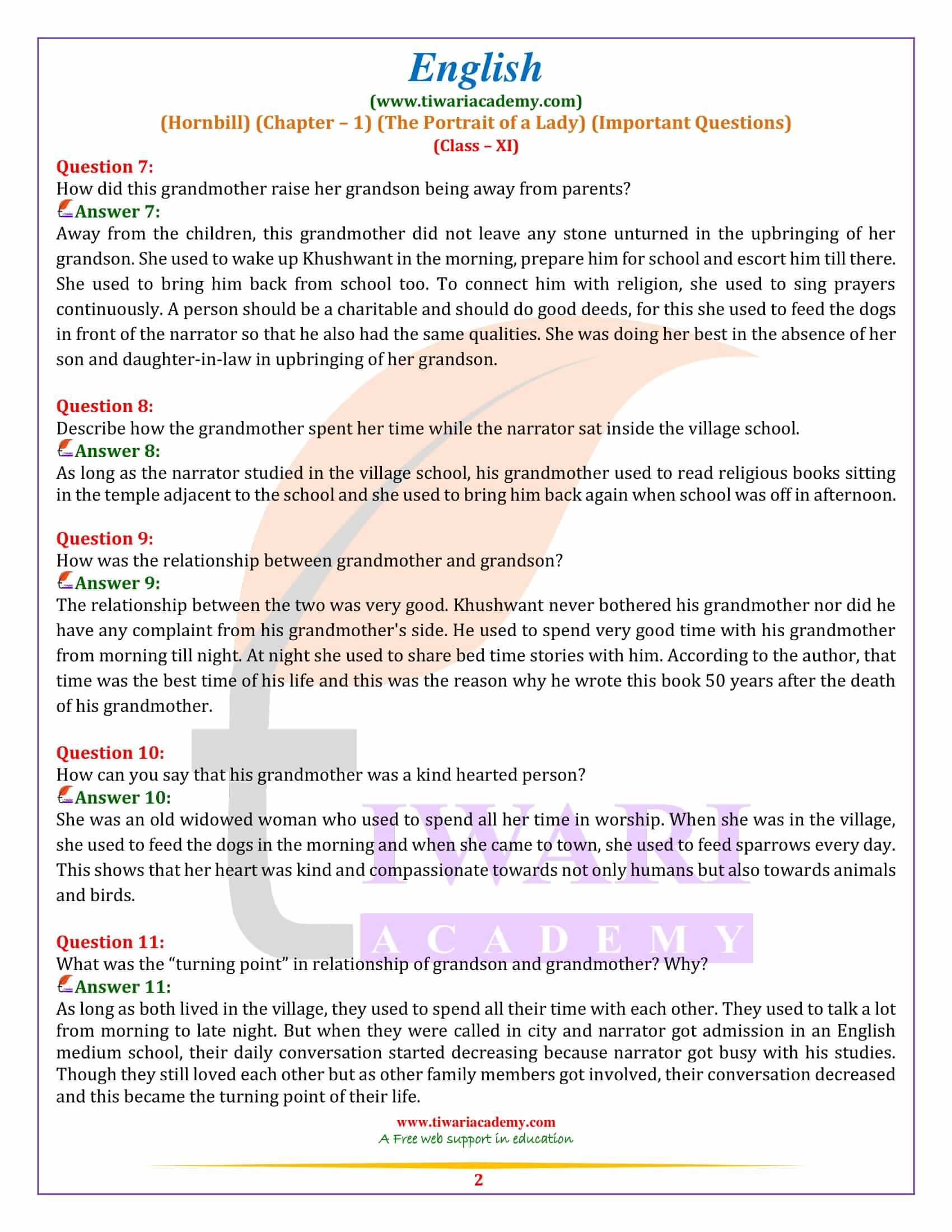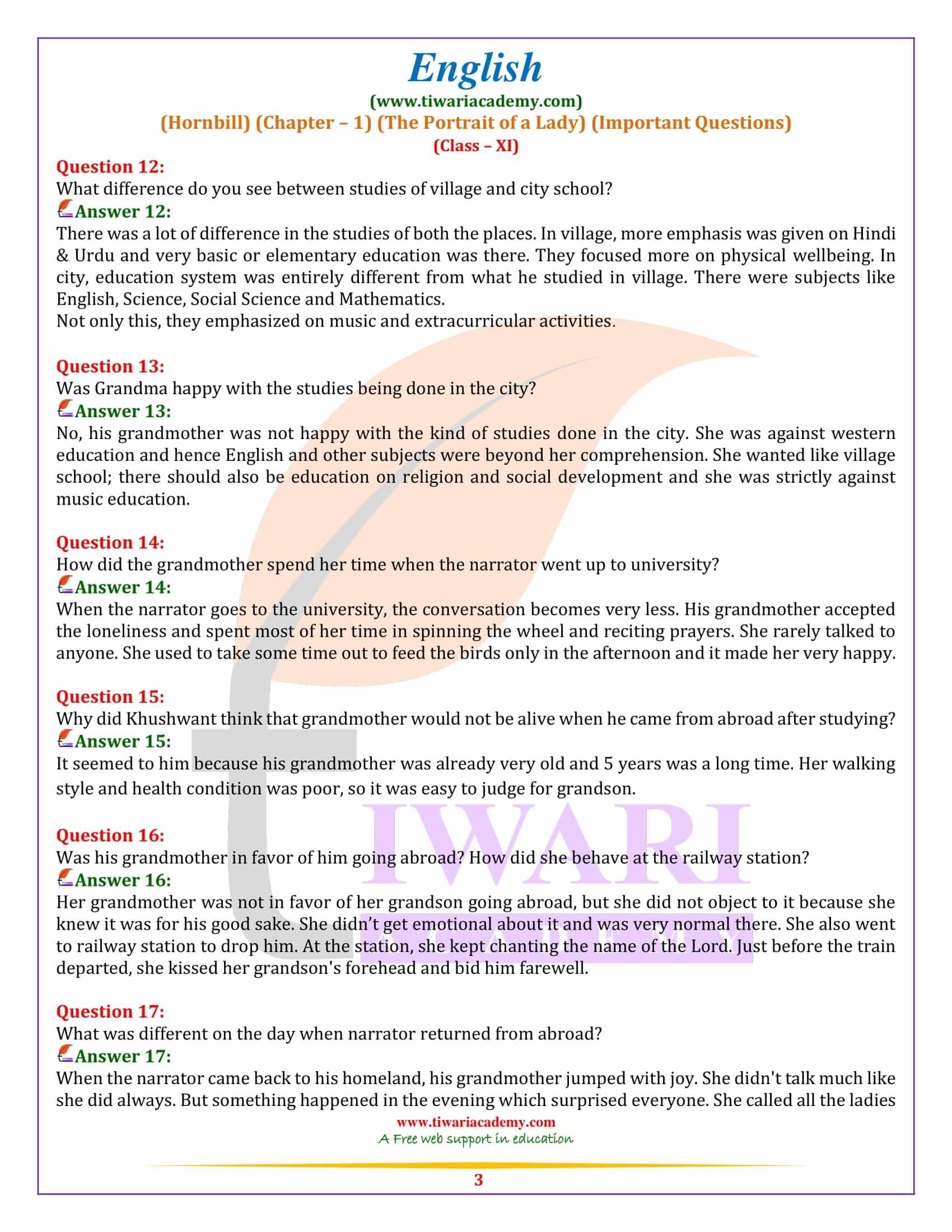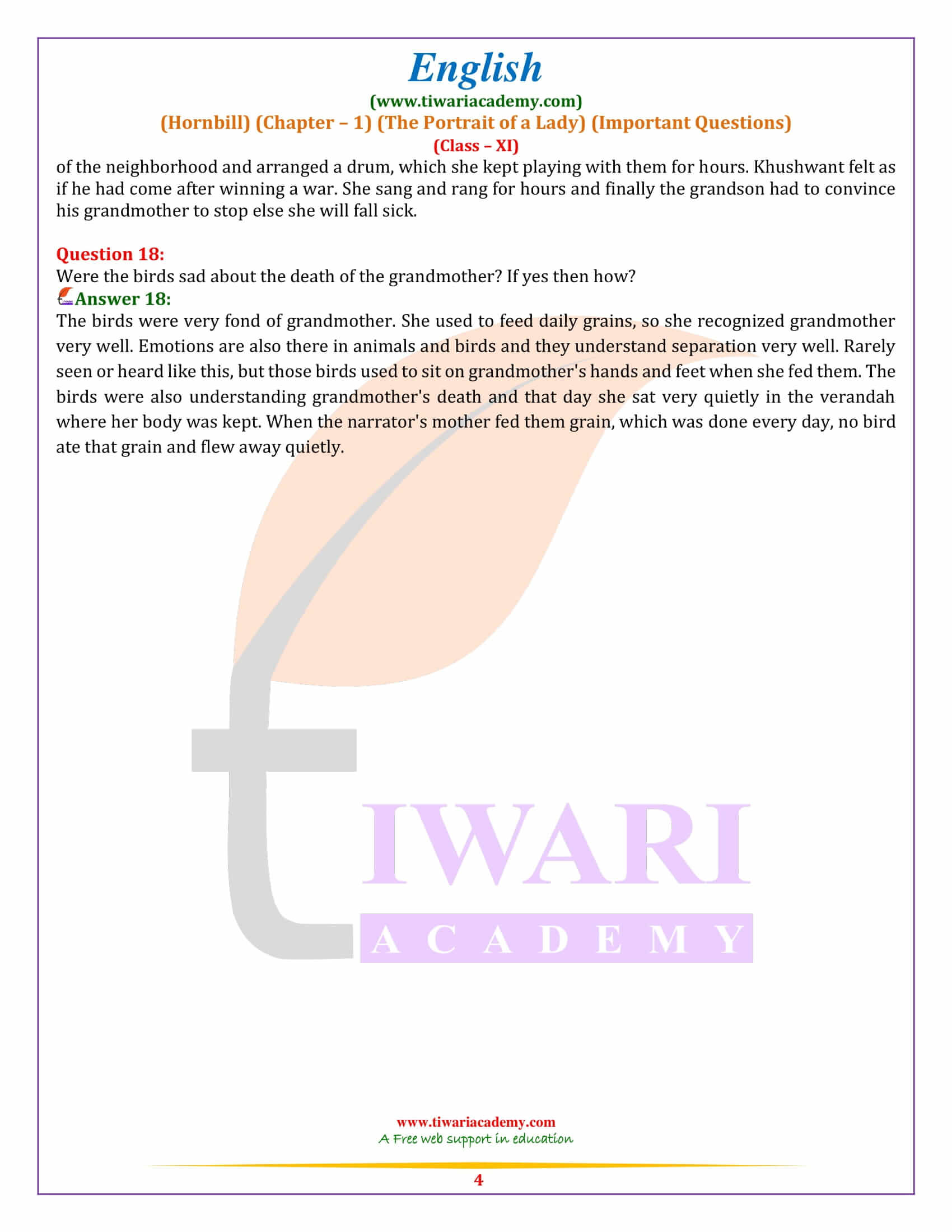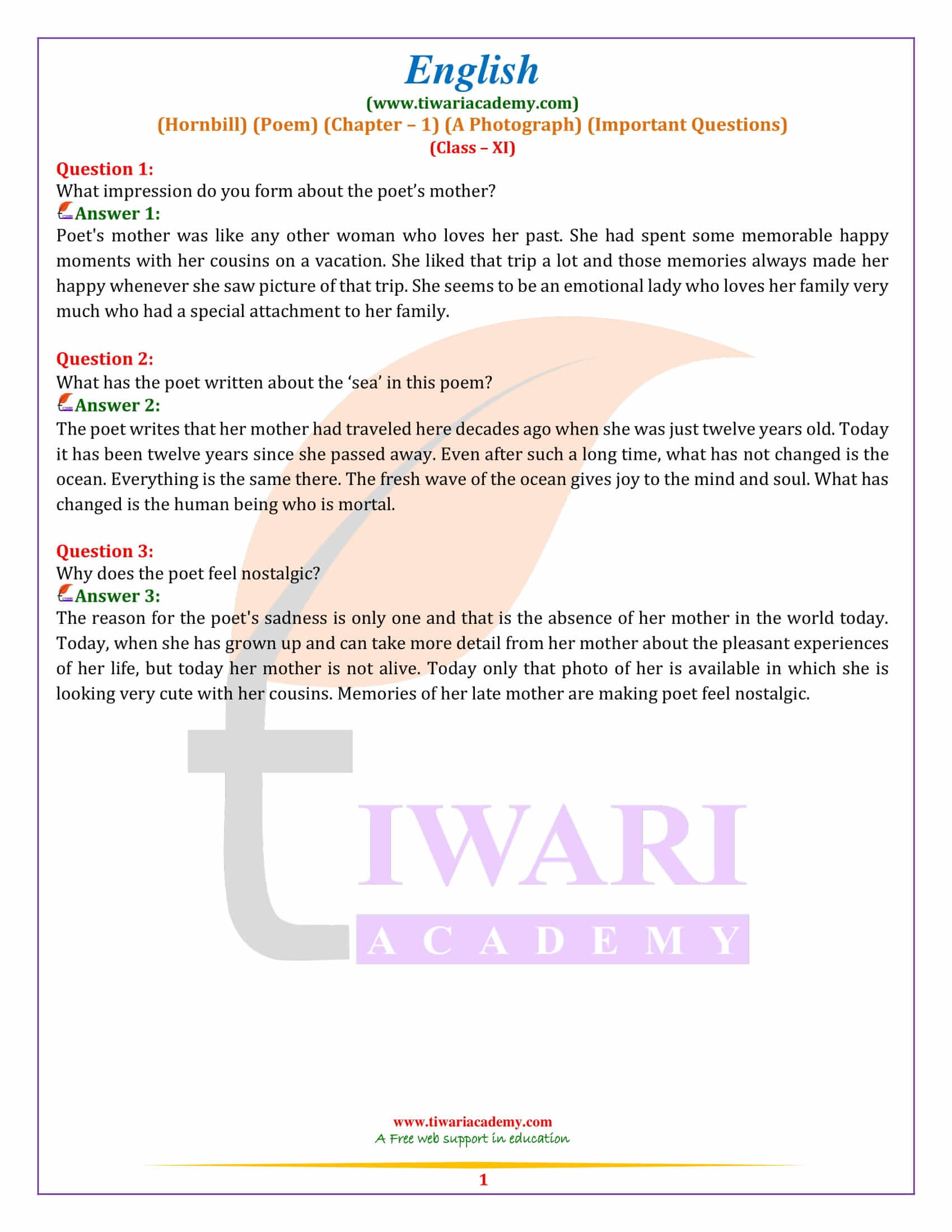 Last Edited: September 4, 2023