Class 11 English Hornbill Chapter 6 Important Questions Silk Road by Nick Middleton and the poem Father to Son by Elizabeth Jennings for CBSE and state board 2023-24 session. Practice here with Extra Questions of class 11 English chapter 6 in the section of reading skills.
How does the author describe the beauty of the way to Mount Kailash?
Author has described the beauty on his way to Mount Kailash several times during his visit. When he began his journey he said "A flawless half moon floated in a perfect blue sky". When the caravan of his journey proceeded he said "snow capped mountains gathering on the horizon, river was clogged with ice, brilliant white and glinting in the sunshine". Author has described the route as one of the most rugged and isolated parts of Himalayas. The weather conditions are extreme and the terrain is ruthlessly rugged.
Was author moved by the view of Lake Manasarovar?
Author find Hor a very awful and miserable place with zero vegetation. It's a small town at the shore of Lake Manasarovar. This was a place with only dust and rocks. The author says that the Japanese monk Ekai Kawaguchi and Swedish explorer Sven Hedin who came there almost hundred years ago were so impressed by the natural beauty that they got emotional. But he found that place as very monotonous.
Why author called Tibetan dogs as monsters? How those dogs tried to obstruct his journey?
When the author's car was crossing the Drokbas community, he saw large, dangerous dogs, also known as Tibetan Mastiffs or Standing Guards, outside their houses. These dogs are too hairy and are mostly black in color; so author has called them shaggy monsters, blacker than the darkest night with massive jaws. Those dogs followed the author's car fearlessly like a bullet of a gun for about 100 meters and forced Tsetan to apply brakes before he could accelerate further.
What did the author eat and drink during the journey?
For the first time since starting their journey in the morning, Author and Tsetan stopped for lunch at around 2 am where they ate noodles. After reaching Hor, he had a cup of tea because he was too tired after two back to back tyre punctures. He then sipped tea at a cafe in Darchen later that day.
Who was Daniel? How he helped author till 'Hor'?
Daniel was author's friend. He traveled some distance to Mount Kailash with the author and then he took a lift from the truck driver and went to Lhasa. Many times their car got stuck in the snow, and then Daniel together with Tsetan took out the car and supported him in difficult times.
Why is father feeling lonely?
The father is feeling lonely because he does not understand his son. Though, he has lived with his son in the same house for years, he feels that he knows nothing of him. The biggest reason for his loneliness is that his son does not live with him. The thinking of both is completely different and even after the efforts; both are not living in same house. They hardly speak to each other and whenever they speak, they speak like strangers.
What does the father want from his son?
Father now wants his son to treat him as he used to when he was a small child and very innocent. He wants to forgive him for all the poor things and forget the differences with him and wants to give a fresh start to life but unfortunately things are not going according to him.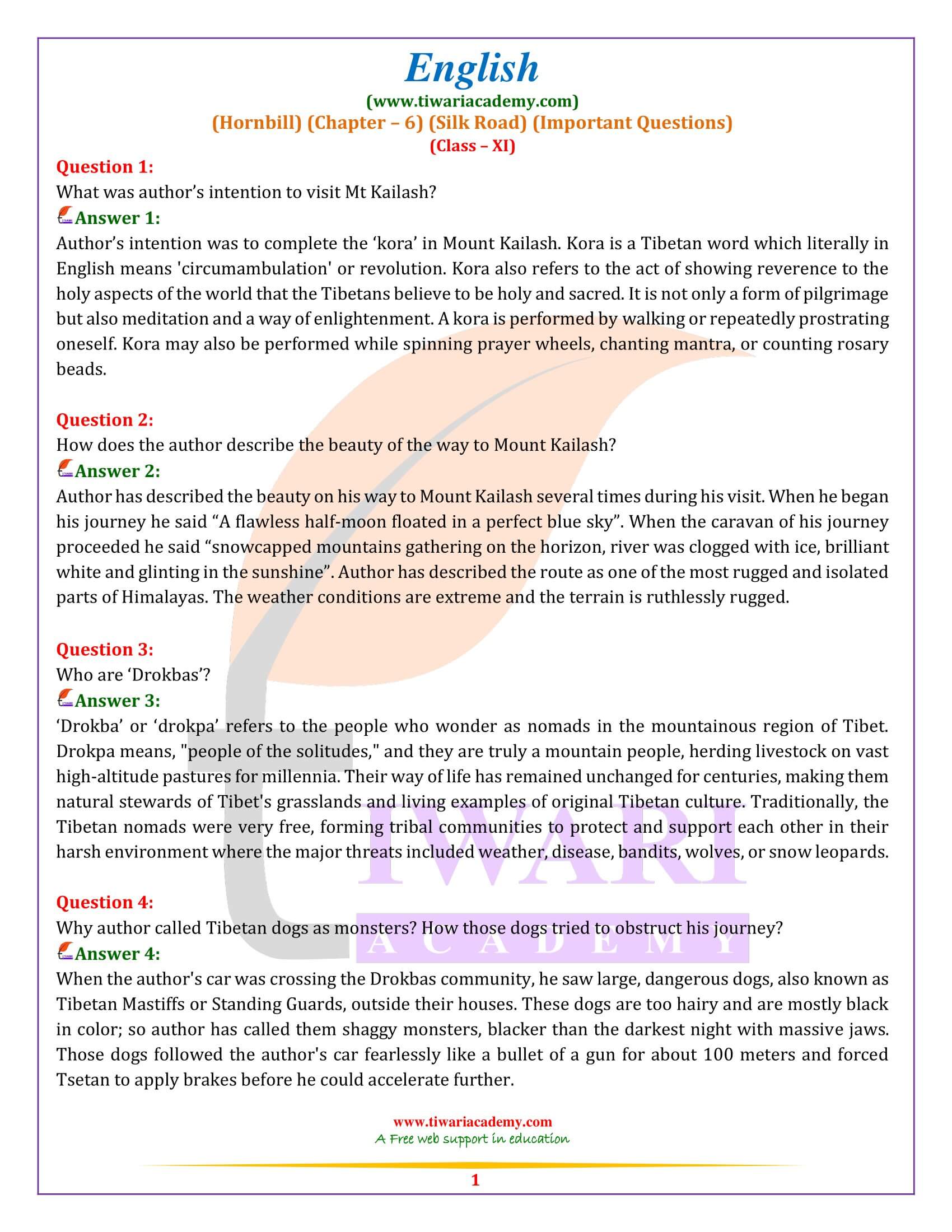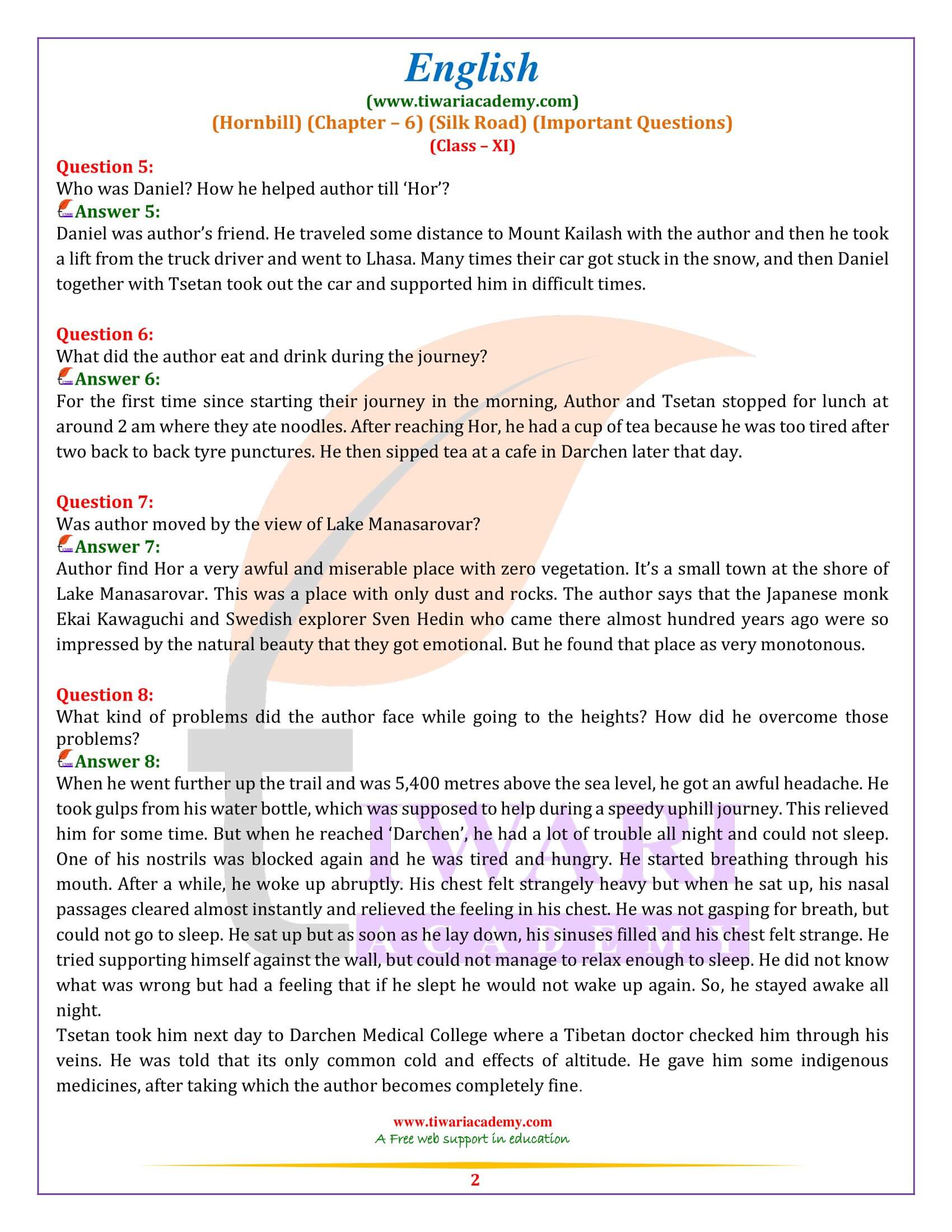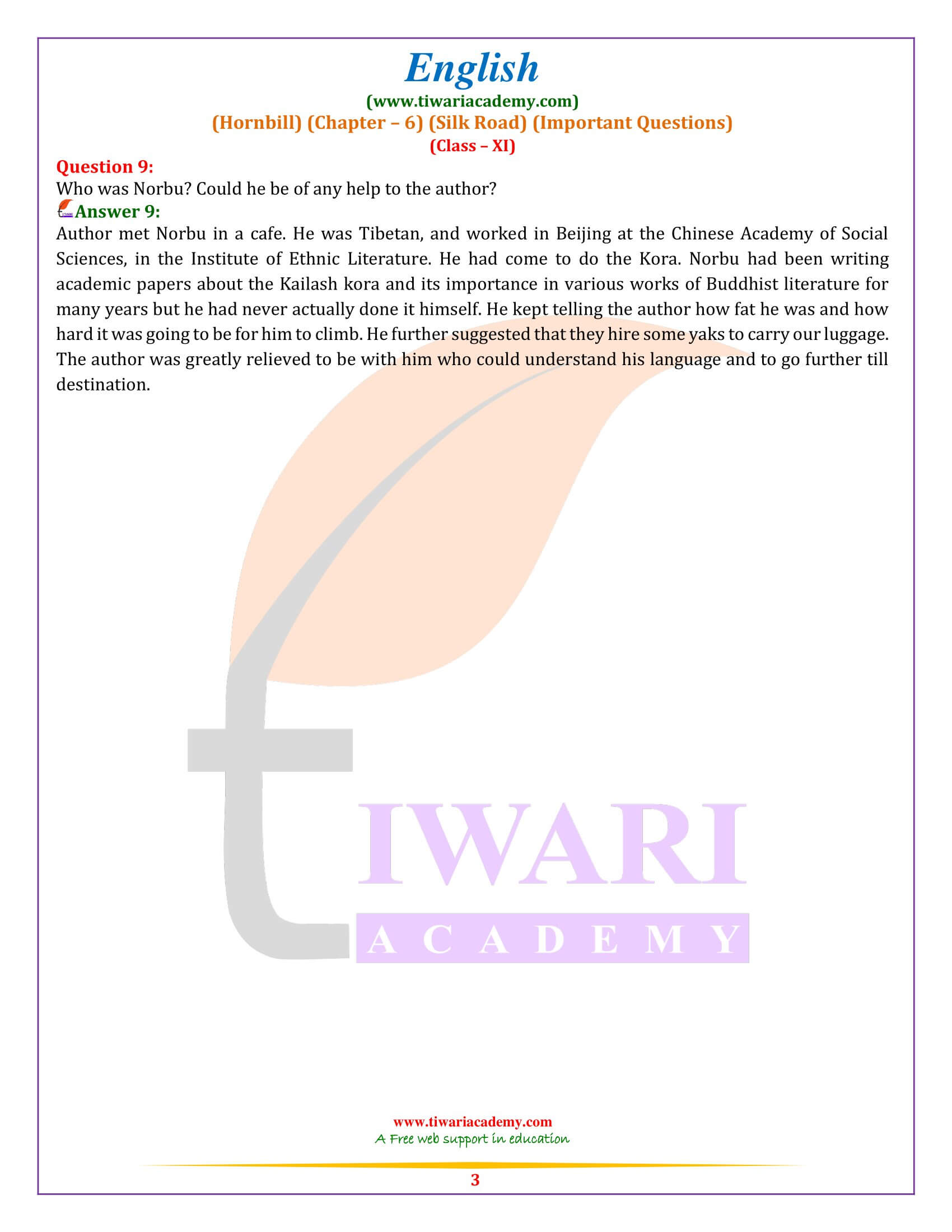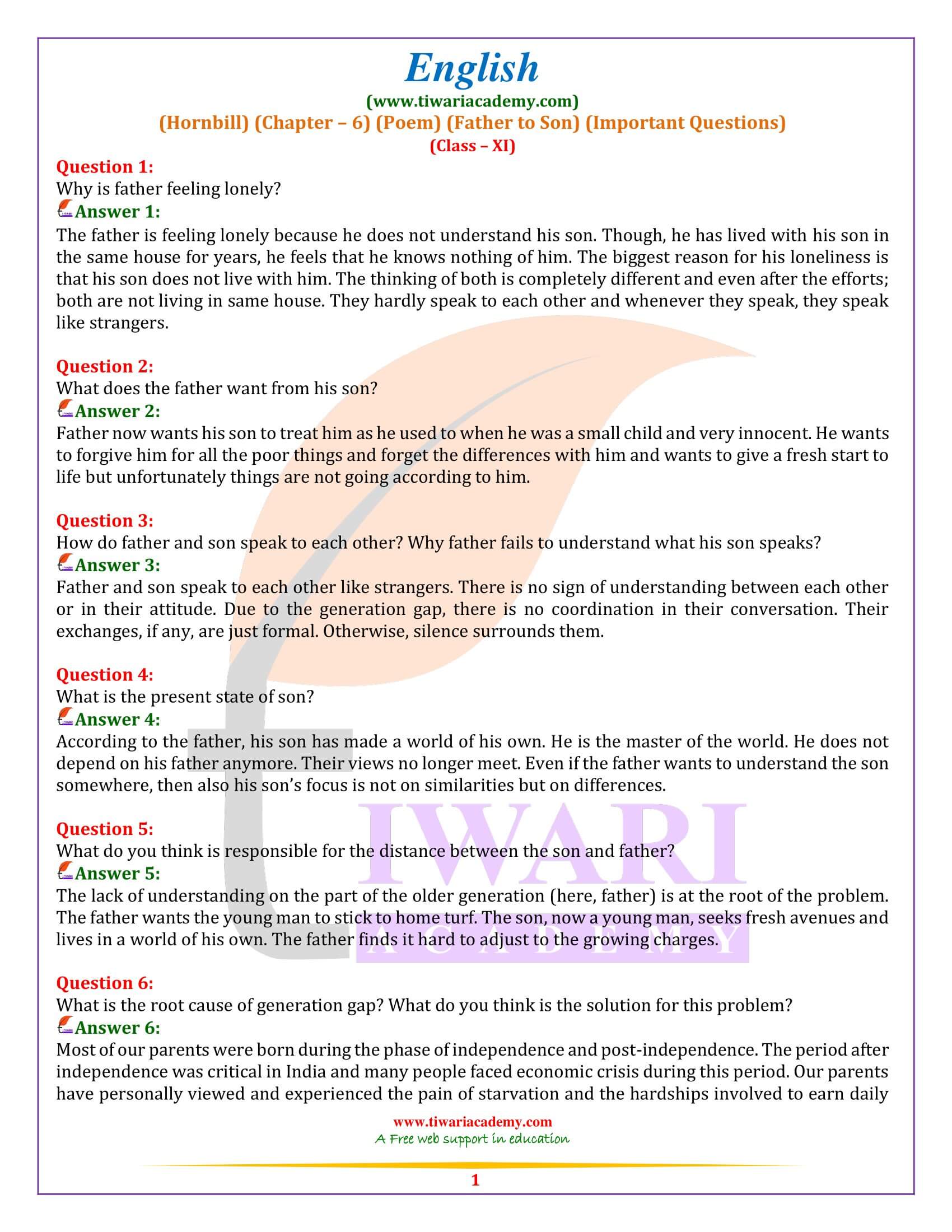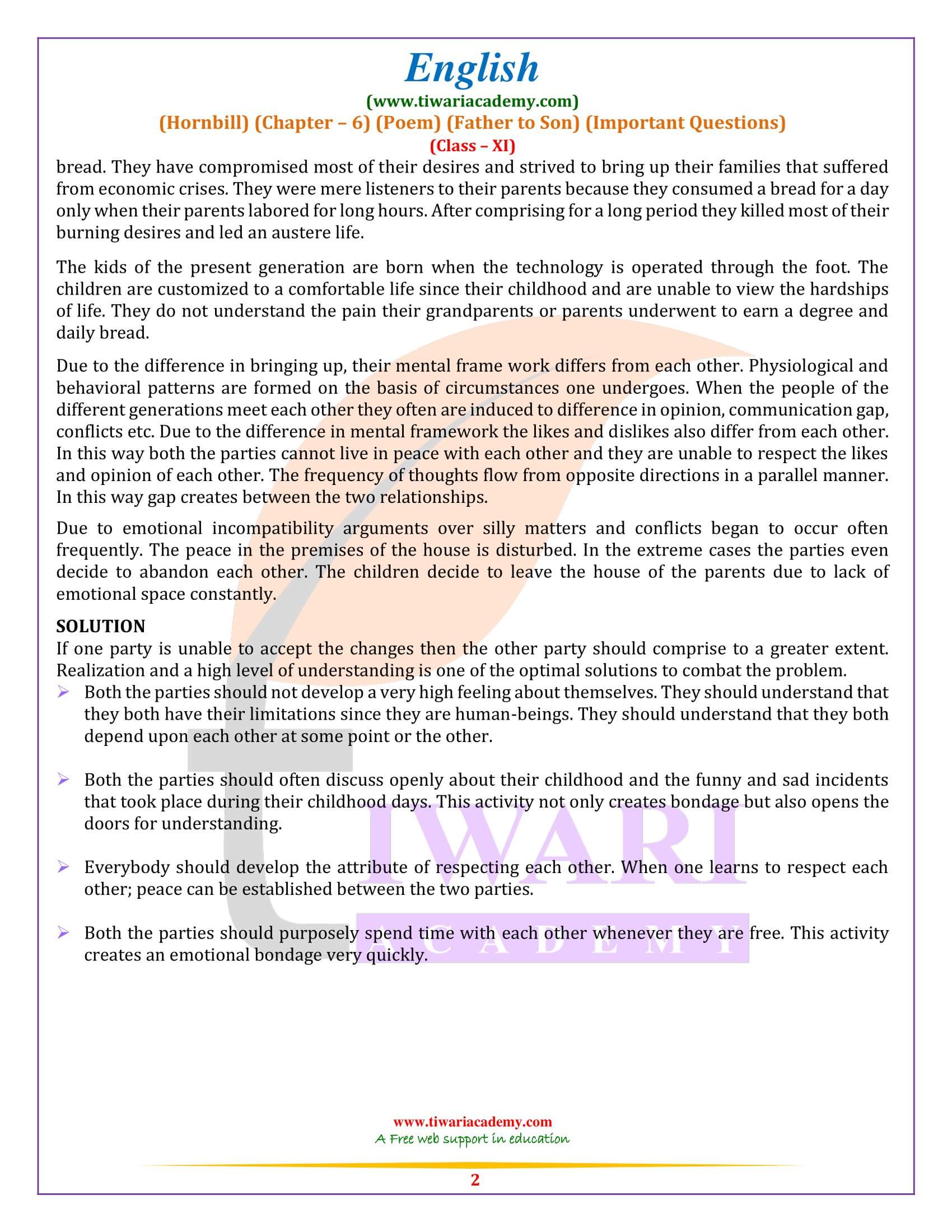 Last Edited: September 5, 2023