Class 11 English Snapshots Chapter 5 Important Questions Birth by A J Cronin updated for CBSE 2023-24. Get study material, practice questions and Extra Questions of Class 11 English Supplementary Reader Chapter 5 to prepare for exams and perform well in class tests.
Class 11 English Snapshots Chapter 5 Extra Question Answers
Why was Joe Morgan waiting for Andrew?
Two decades had passed since the marriage of Joe Morgan and his wife. Now they were expecting their first child and Dr Andrew Manson was the treating doctor. Joe was waiting for Andrew to help his wife in delivery. He was excited and nervous and was going up and down before the delivery begins.
What was the mood like inside Joe's house?
It was late at night when Andrew arrived at Joe's house. Seeing the doctor, Joe breathed a sigh of relief and took him near his wife's room and said I am sitting outside. Andrew went inside a clean and pretty unfurnished small bedroom where oil lamp was burning. The mother in law was sitting next to the patient looked worried for her daughter. The old lady brought a cup of tea downstairs when doctor kept waiting instead of going home as there was still time for delivery. There was no sound in the house except the ticking off the clock and the sound of Joe walking outside. Everyone was a little nervous at home.
How did he revive the mother?
Susan's condition was critical just after delivery. After delivering the new born baby to the nurse, Andrew focused on Susan, who looked sluggish and pulseless. Without wasting any time, he injected Susan, after few moments she was seen regaining consciousness and her heart strengthened. The new mother looked safe then.
What was the old woman's fear? How did Andrew reassure her?
She was afraid that if the doctor would give chloroform to Susan, then the new born baby might be harmed. And many medical side effects were found in chloroform. However, Andrew Manson assured her of no such side effects to baby or patient.
Was it a coincidence for the doctor or his ability to save the child?
Though, Andrew had no experience in delivery and his first delivery at Joe's house was nothing short of an ordeal. But it was no coincidence that he had solved a complex process of birth with his own ability. Whatever he learnt in medical school and what he saw in Samaritan helped him a lot at Joe's house. That's why he was also very happy after overcoming this big hurdle. He drank a big glass of water and left the place.
What did the doctor do to bring the child to consciousness?
When Andrew, freed from his mother, looked at the child, he seemed physically fine. The whiteness of the child meant asphyxia and pallida to doctor means child had difficulty in breathing accompanied by weak and thready pulse. Dr Manson immediately asked the nurse to bring a bowl of hot and cold water and then put the child in it alternately. While doing this he took 15 minutes but all the efforts were in vain.
All eyes were on Andrew and he was starting to lose his courage. Then he began to crush and release the baby's chest with a towel with his both hands. And then, by miracle, the pigmy chest of baby gave signs of life. Doctor doubled his efforts when he saw child was responding positively. Within few minutes, the child regained consciousness and started crying.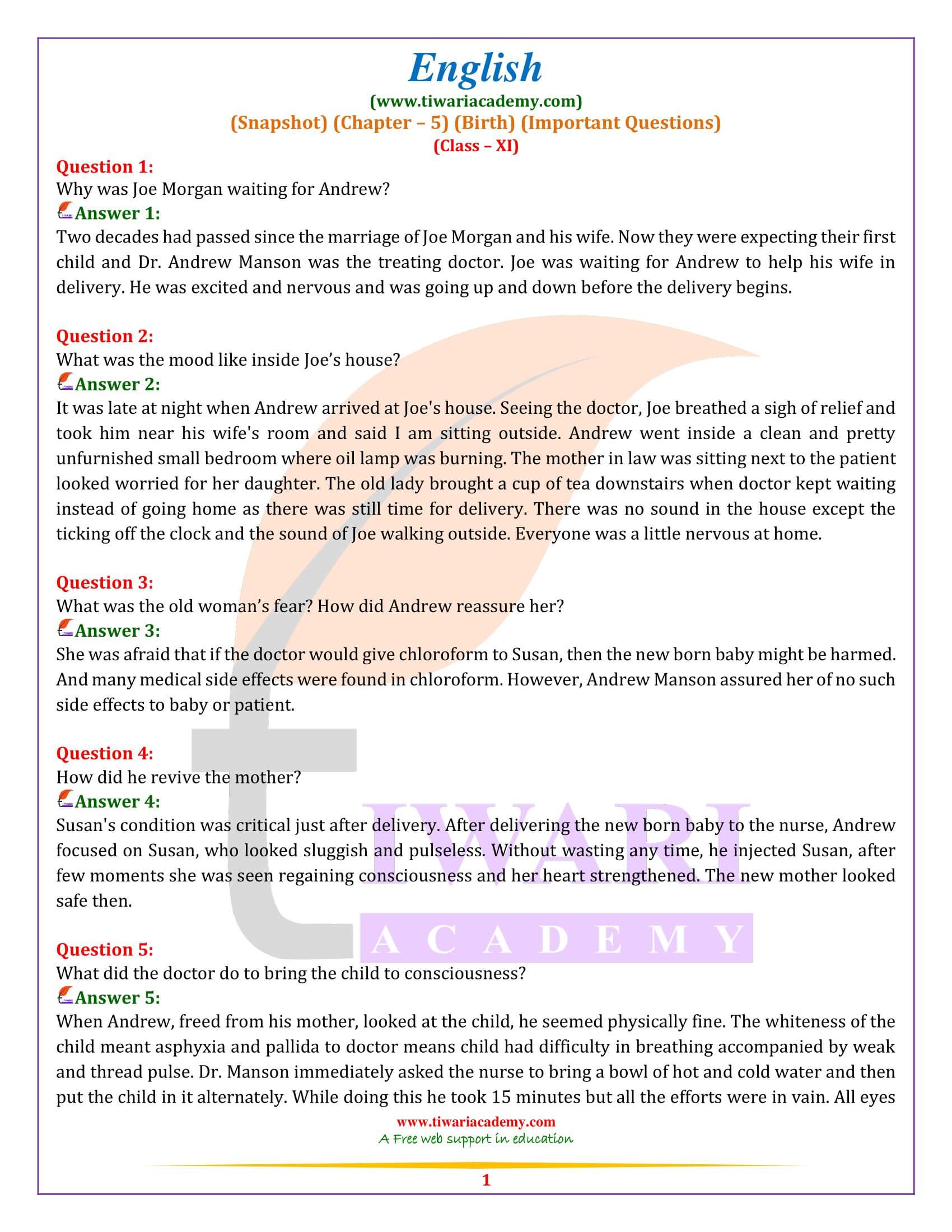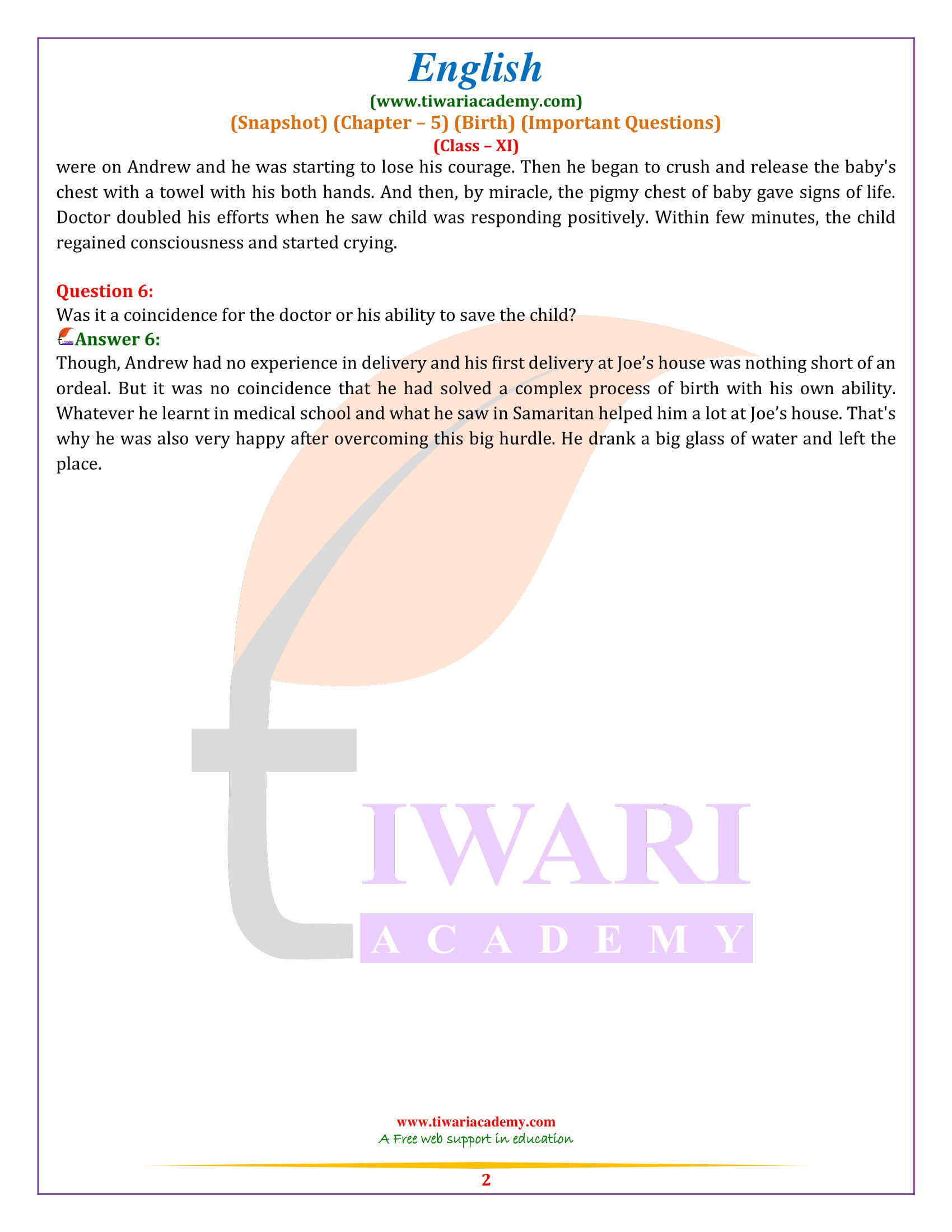 Last Edited: September 5, 2023