Class 12 Geography Part 2 Chapter 9 Important Questions of Planning and Sustainable Development in Indian Context for session 2023-24. Class 12 Geography chapter 9 extra questions are useful for both CBSE as well as State board students to prepare part 2 India People and Economy book.
Class 12 Geography Chapter 9 Important Questions
Class 12 Geography Chapter 9 Important Extra Question Answers
Why planning commission was replaced by NITI Aayog?
The NITI Aayog (National Institution for Transforming India) serves as the apex public policy think tank of the Government of India, and the nodal agency tasked with catalyzing economic development, and fostering cooperative federalism through the involvement of State Governments of India in the economic policy-making process using a bottom-up approach.
The 65-year-old Planning Commission had become a redundant organization. It was relevant in a command economy structure, but not any longer. India is a diversified country and its states are in various phases of economic development along with their own strengths and weaknesses. In this context, a 'one size fits all' approach to economic planning is obsolete. It cannot make India competitive in today's global economy. Hence the decision to replace planning commission was taken after extensive consultation across the spectrum of stakeholders, including state governments, domain experts and relevant institutions.
What was the aim of Hill Area development programme by planning commission?
Hill Area Development Programmes were initiated during the Fifth Five Year Plan covering 15 districts comprising all the hilly districts of Uttar Pradesh (present Uttarakhand), Mikir Hill and North Cachar hills of Assam, Darjeeling district of West Bengal and Nilgiri district of Tamil Nadu. The National Committee on the Development of Backward Area in 1981 recommended that all the hill areas in the country having height above 600 m and not covered under tribal sub-plan be treated as backward hill areas.
The detailed plans for the development of hill areas were drawn keeping in view their topographical, ecological, social and economic conditions. These Programmes aimed at harnessing the indigenous resources of the hill areas through development of horticulture, plantation, agriculture, animal husbandry, poultry, forestry and small-scale and village industry.
What are the advantages of sustainable development?
The benefits of sustainable development for people and the planet are numerous. It's intended to improve the quality of life for all and is based on the understanding that environmental, economic and social issues are linked. Economically speaking, sustainable practices can create a healthier, safer and more productive environment.
Socially, sustainable practices can help strengthen community bonds, improve quality of life and provide hope for a better future. Environmentally, sustainable practices can help protect natural resources, mitigate and adapt to climate change and promote biodiversity. Social inclusion and sustainability benefits that result from sustainable development are directly linked to electrification.
What were the major problems associated with Indira Gandhi Canal command area?
The Indira Gandhi Nahar Project (IGNP) is a multi-purpose project which was built to provide fresh water to semi-arid regions of Western Rajasthan and to rejuvenate the Thar region, and it has many positive socioeconomic impacts. IGNP irrigation project has been a boon for economic upliftment of the people in the area and has turned drought affected area into a green bowl.
However, the environmental impacts of this new canal water supply have mainly been negative. The economic boon gave rise to many environmental implications such as water logging, deterioration in quality, soil salinity, siltation of canal by sand, water borne diseases. The biodiversity of the region is also under threat, to the point of extinction of some species.
Occurrence of water logging conditions in command areas and emerging scenario of ground water drought conditions in other parts, calls for judicious management of available water resources. With time, the floral and faunal composition of the region has also changed. Thus the steps taken to improve the economic condition have become the cause of environmental destruction.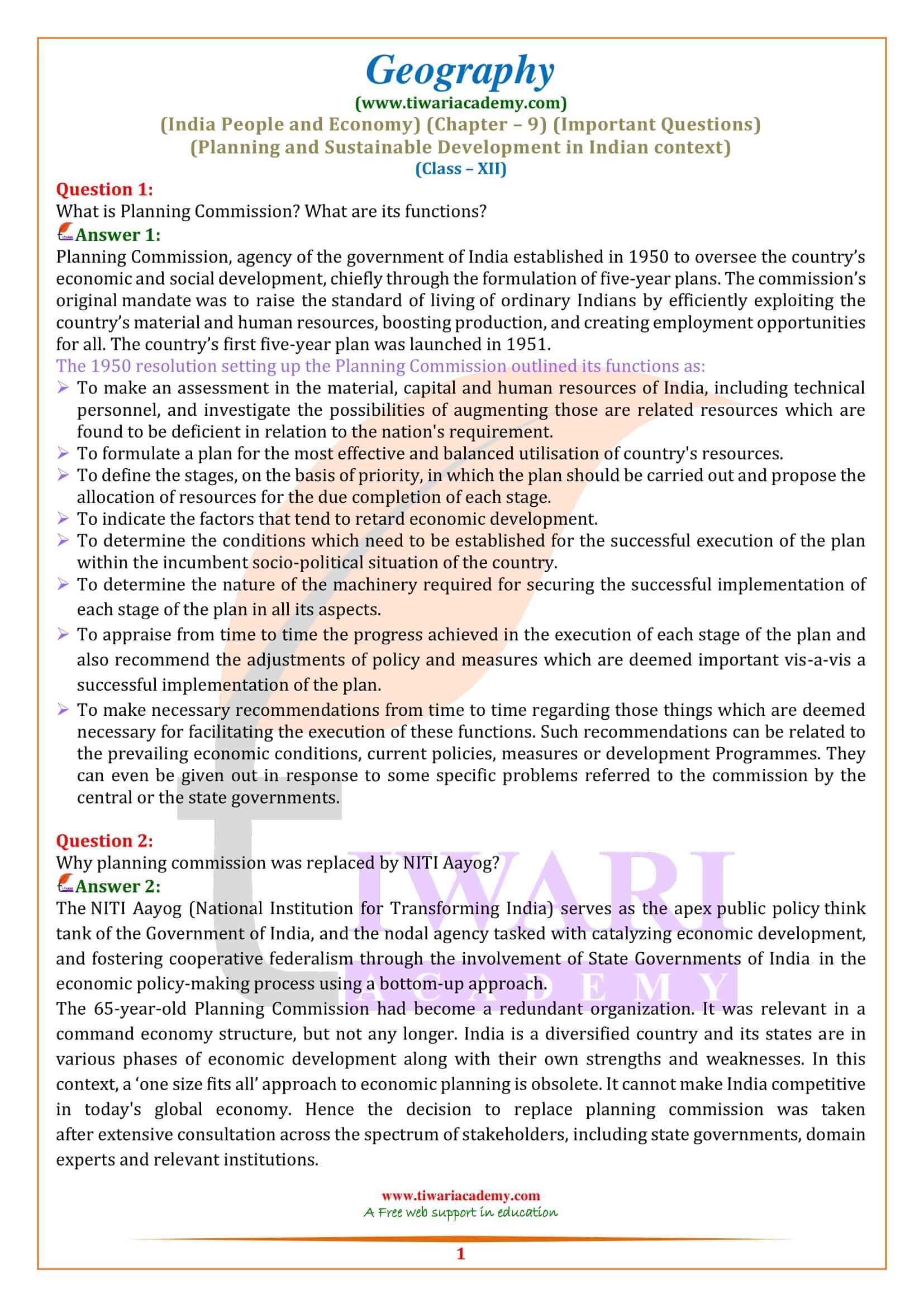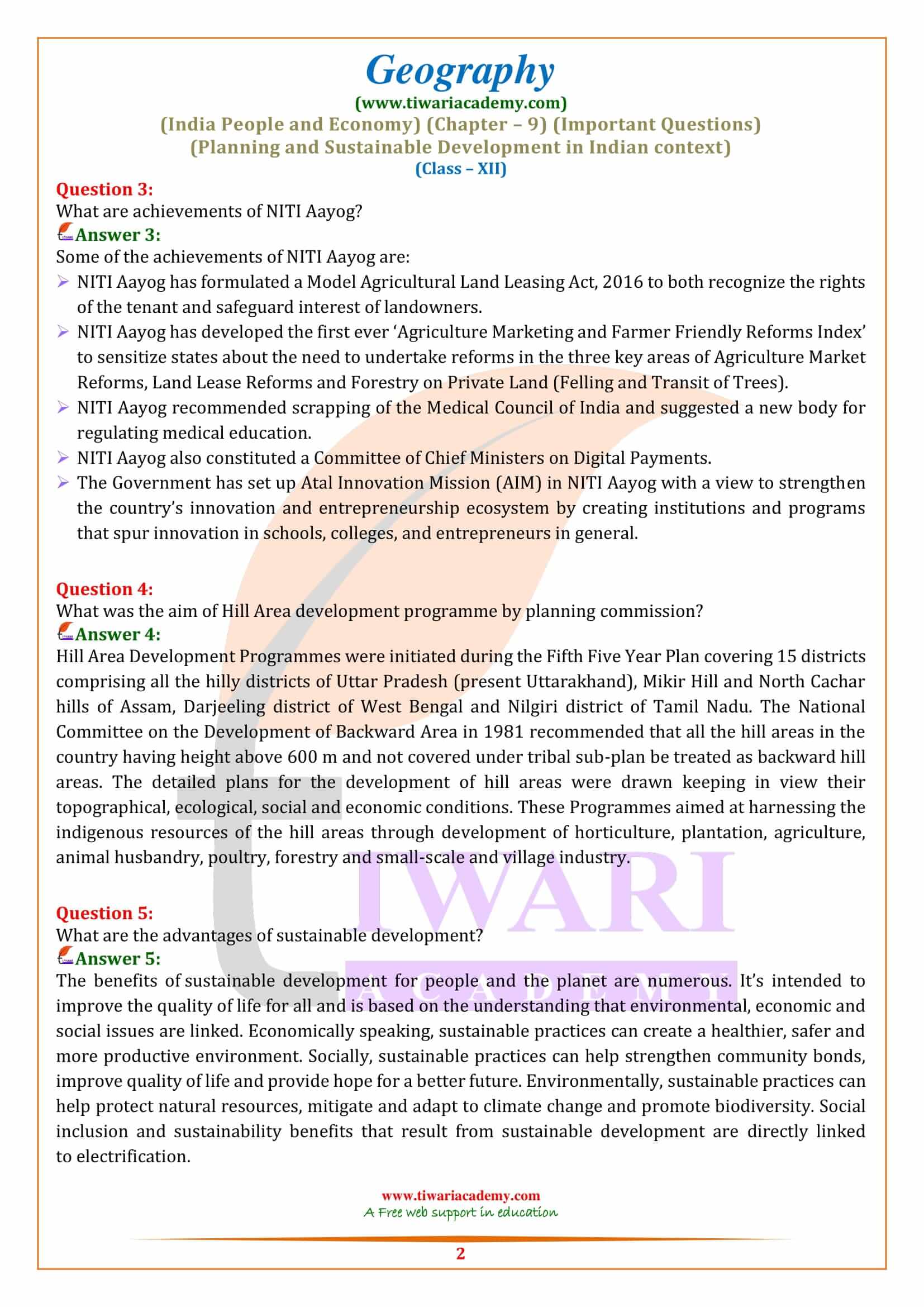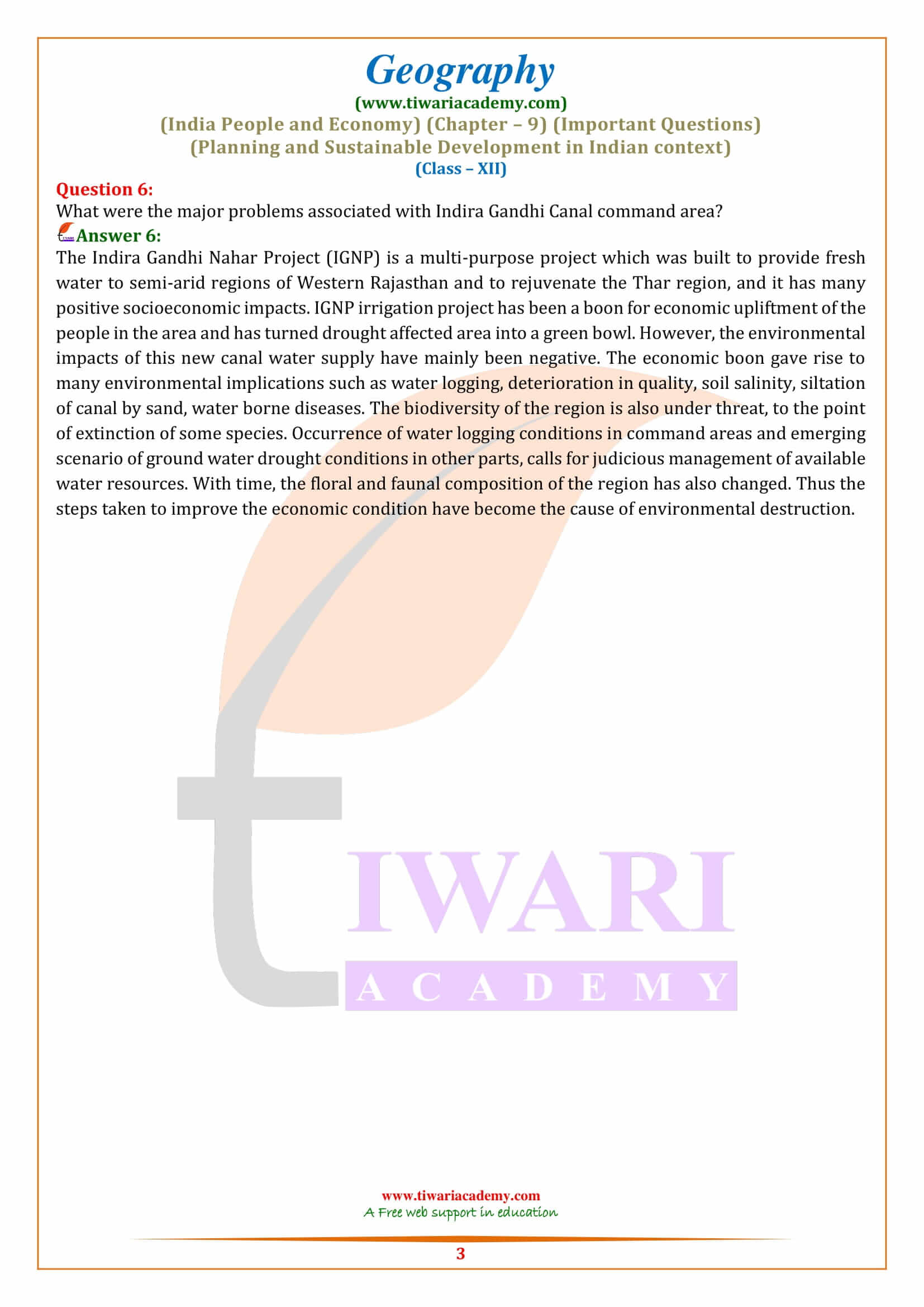 Last Edited: November 3, 2022