NCERT Solutions for Class 11 Chemistry Chapter 11 The p – Block Elements in English Medium updated for new session 2023-2024. Students of Class 11 Chemistry can take the solutions of Chapter 11 Exercises, Intext Questions, MCQ and Important Extra Question answers in PDF and Videos.
The P -Block Elements
In p-block elements the last electron enters the outermost p orbital. As we know that the number of p orbitals is three and, therefore, the maximum number of electrons that can be accommodated in a set of p orbitals is six. Consequently, there are six groups of p–block elements in the periodic table numbering from 13 to 18. Boron, carbon, nitrogen, oxygen, fluorine and helium head the groups. Their valence shell electronic configuration is ns²np¹⁻⁶ (except for He).
Class 11 Chemistry Chapter 11 MCQ
Group 13 Elements: The Boron Family
This group element shows a wide variation in properties. Boron is a typical non-metal, aluminium is a metal but shows many chemical similarities to boron, and gallium, indium, thallium and nihonium are almost exclusively metallic in character.
Electronic Configuration
The outer electronic configuration of these elements is ns²np¹. A close look at the electronic configuration suggests that while boron and aluminium have noble gas core, gallium and indium have noble gas plus 10 d- electrons, and thallium has noble gas plus 14 f- electrons plus 10 d-electron cores.
Class 11 Chemistry Chapter 11 MCQ with Answers
Atomic Radii
On moving down the group, for each successive member one extra shell of electrons is added and, therefore, atomic radius is expected to increase. However, a deviation can be seen. Atomic radius of Ga is less than that of Al. This can be understood from the variation in the inner core of the electronic configuration.
Ionization Enthalpy
The ionisation enthalpy values as expected from the general trends do not decrease smoothly down the group. The decrease from B to Al is associated with increased in size. The observed discontinuity in the ionisation enthalpy values between Al and Ga, and between In and Tl are due to inability of d- and f-electrons, which have low screening effect, to compensate the increase in nuclear charge.
Class 11 Chemistry Chapter 11 Important Extra Questions
Explain the nature of boric acid as a Lewis acid in water.
Boric acid acts as Lewis acid in water by accepting a pair of electrons from a hydroxyl ion:
B(OH)₃ + 2HOH → [B(OH)₄]⁻ + H₃O⁺
The +1 oxidation state in group 13 and +2 oxidation state in group 14 becomes more and more stable with increasing atomic number. Explain.
This is called inert pair effect. Due to this, s-electrons of the valence shell of group 13 and 14 are unable to participate in bonding. Hence, +1 and +2 oxidation states, in group 13 and 14 respectively, become -more stable with increasing atomic number.
If a trivalent atom replaces a few silicon atoms in three dimensional network of silicon dioxide, what would be the type of charge on overall structure?
As a result, replacing each Si atom with a trivalent atom will result in one-unit negative charge being introduced into the SiO₂ three-dimensional network structure. As a result, the SiO₂ structure will take on a negative charge.
Physical Properties
Boron is non-metallic in nature. It is extremely hard and black coloured solid. It exists in many allotropic forms. Due to very strong crystalline lattice, boron has unusually high melting point. Rest of the members are soft metals with low melting point and high electrical conductivity. It is worthwhile to note that gallium with unusually low melting point (303K), could exist in liquid state during summer. Its high boiling point (2676K) makes it a useful material for measuring high temperatures. Density of the elements increases down the group from boron to thallium.
Chemical Properties
(A) Reactivity towards air
Boron is unreactive in crystalline form. Aluminium forms a very thin oxide layer on the surface which protects the metal from further attack. Amorphous boron and aluminium metal on heating in air form B2O3 and Al2O3 respectively.
(B) Reactivity towards acids and alkalies
Boron does not react with acids and alkalies even at moderate temperature; but aluminium dissolves in mineral acids and aqueous alkalies and thus shows amphoteric character.
Group 14 Elements: The Carbon Family
Carbon, silicon, germanium, tin lead and flerovium are the members of group 14. Carbon is the seventeenth most abundant element by mass in the earth's crust. It is widely distributed in nature in free as well as in the combined state. In elemental state it is available as coal, graphite and diamond; however, in combined state it is present as metal carbonates, hydrocarbons and carbon dioxide gas (0.03%) in air.
Electronic Configuration
The valence shell electronic configuration of these elements is ns2np2. The inner core of the electronic configuration of elements in this group also differs.
Allotropes of Carbon
Carbon exhibits many allotropic forms; both crystalline as well as amorphous. Diamond and graphite are two well-known crystalline forms of carbon.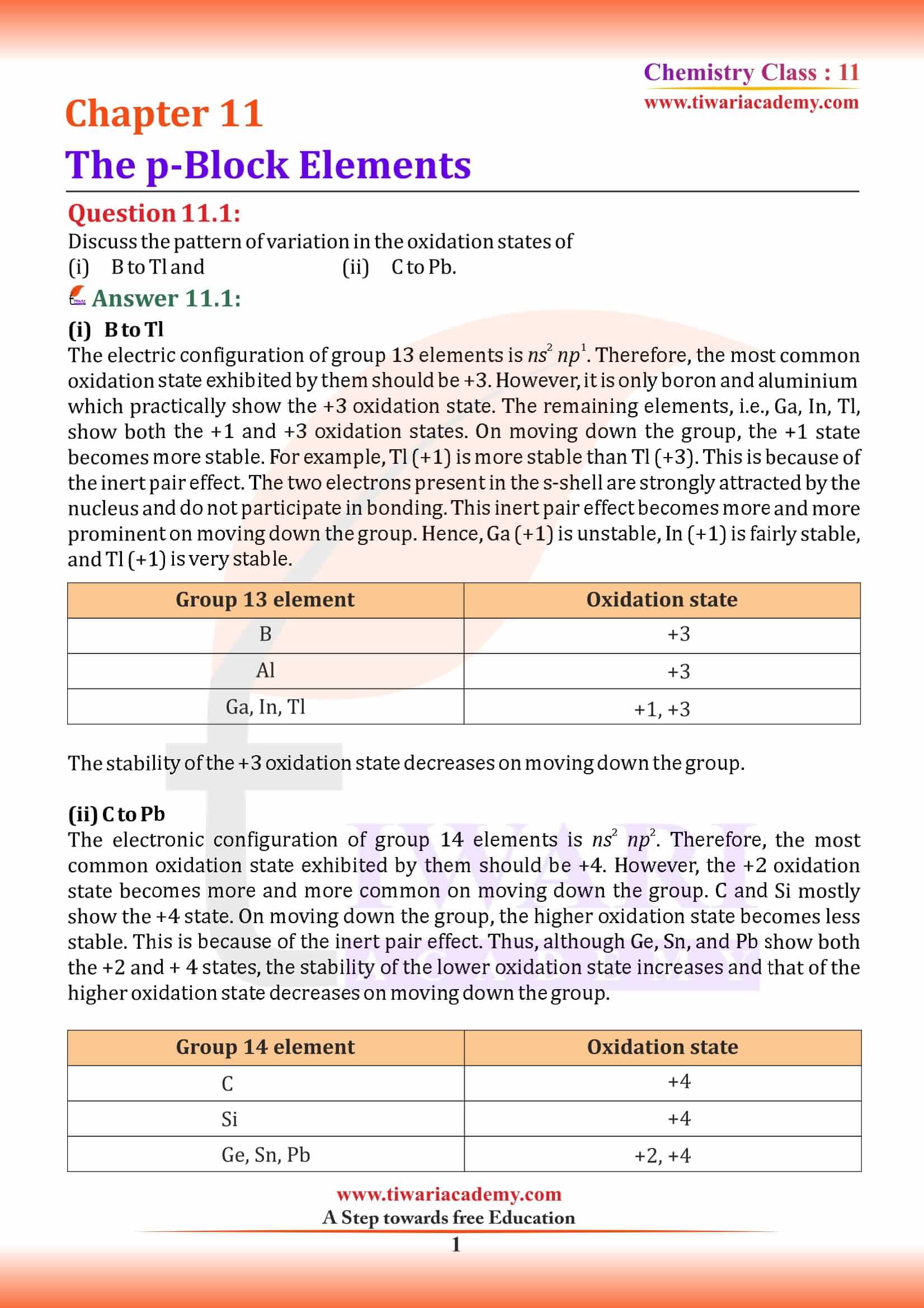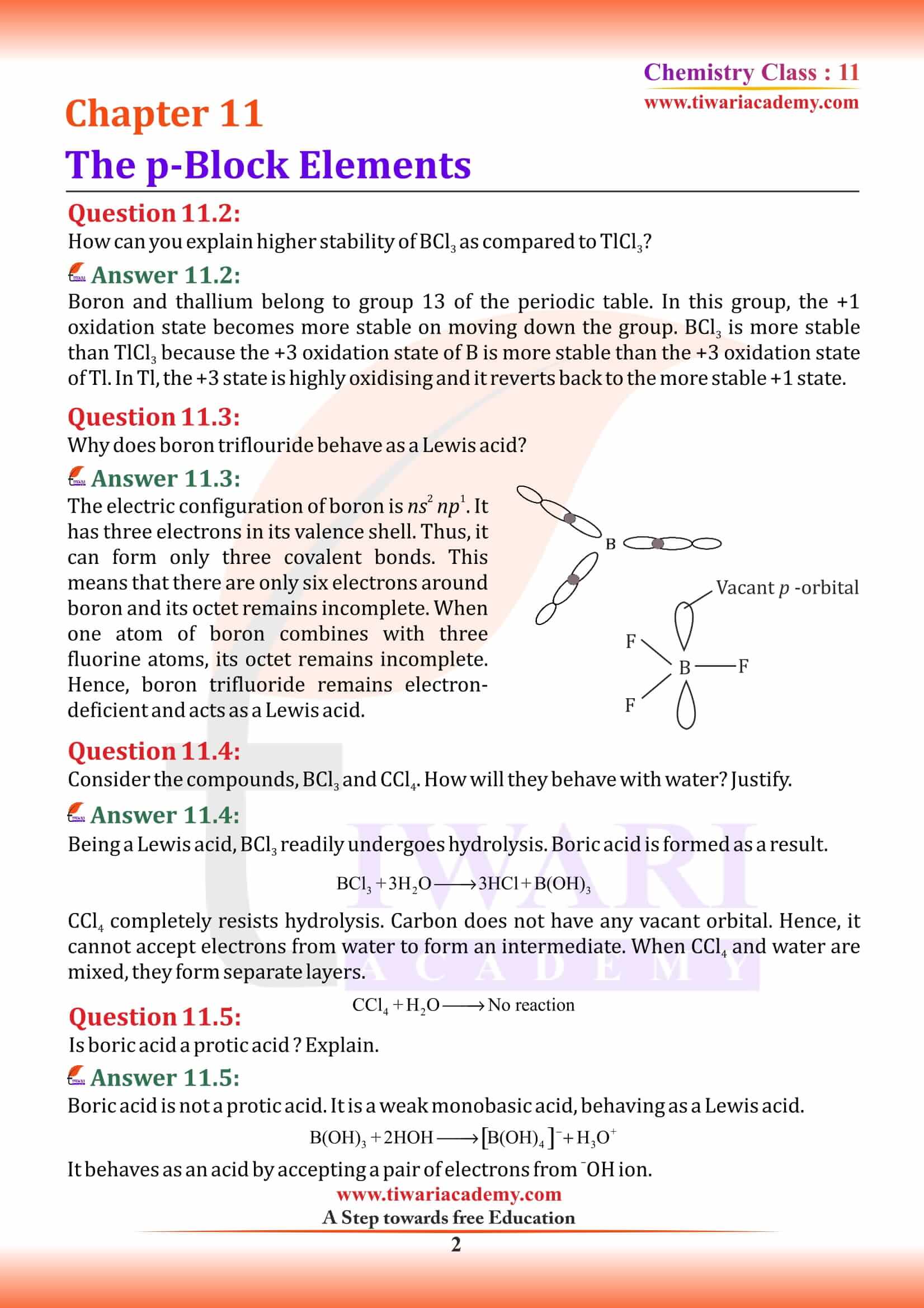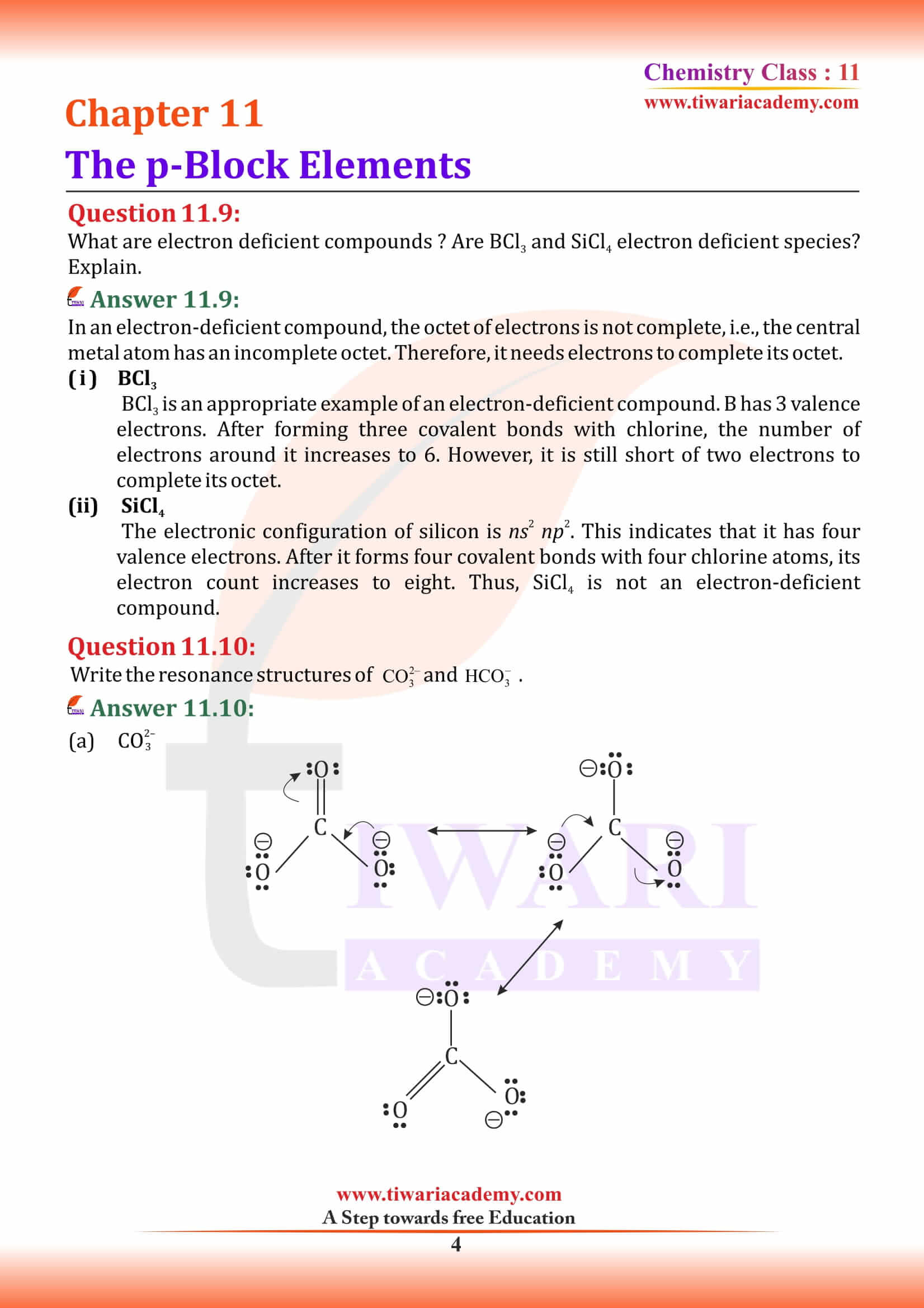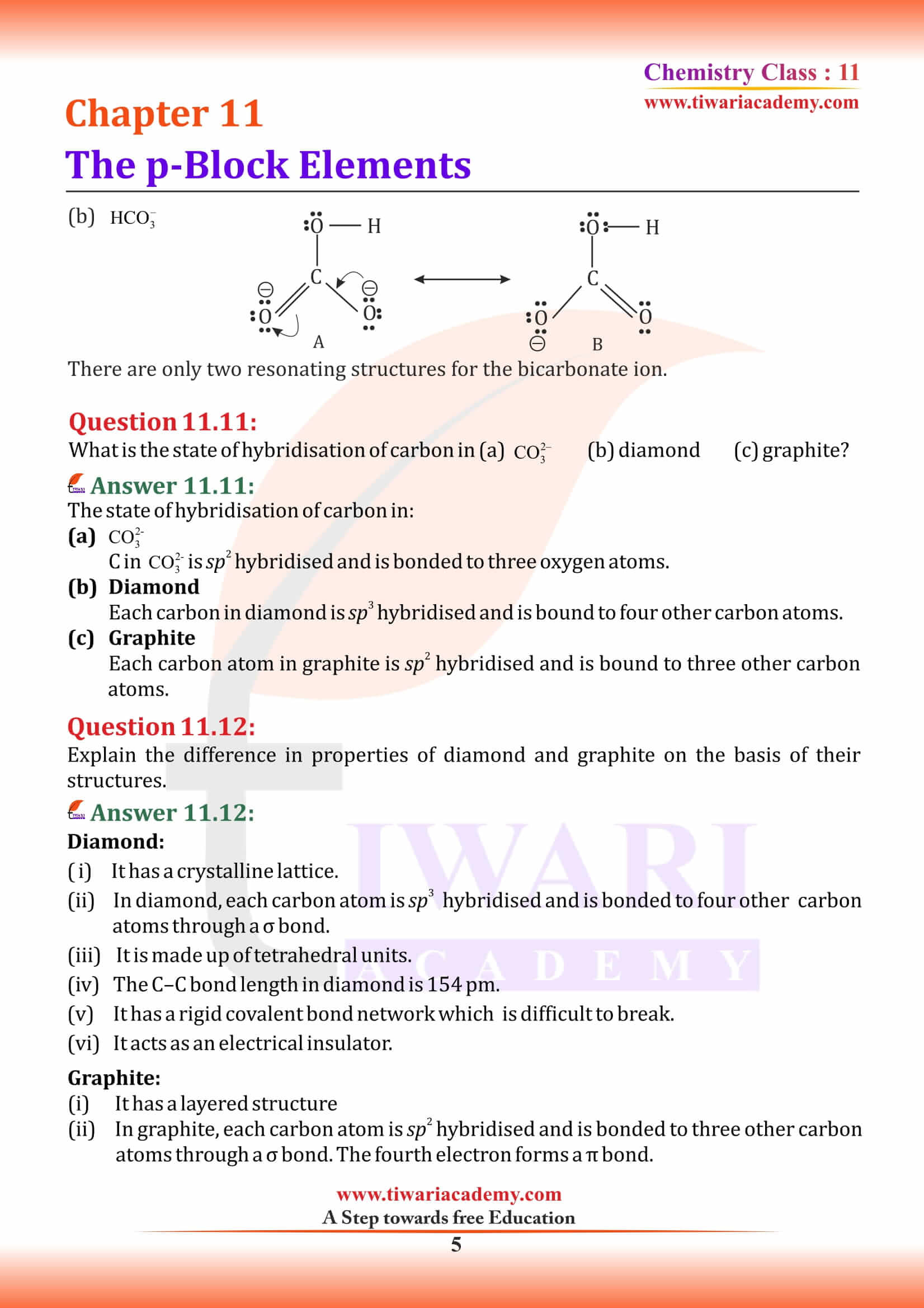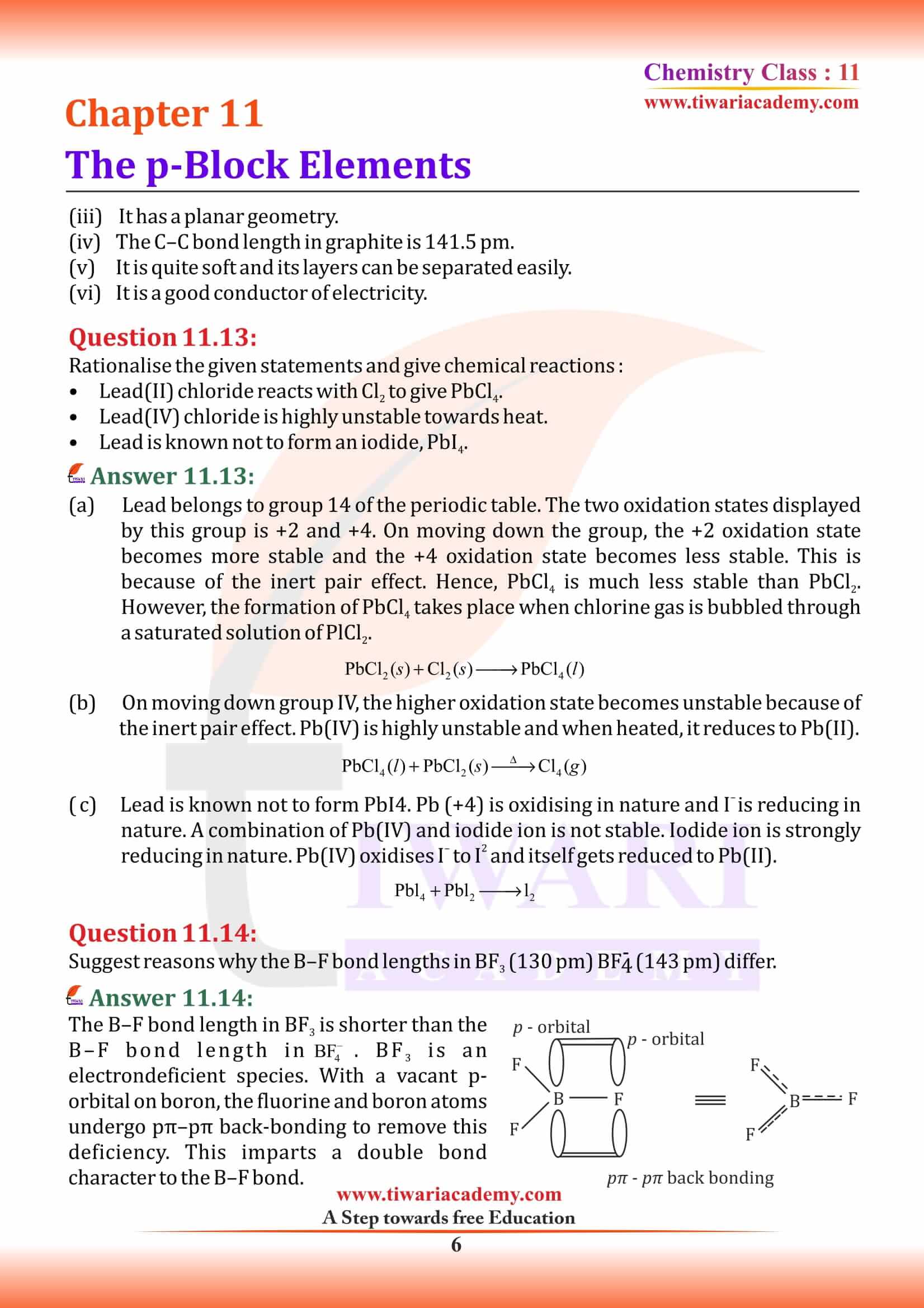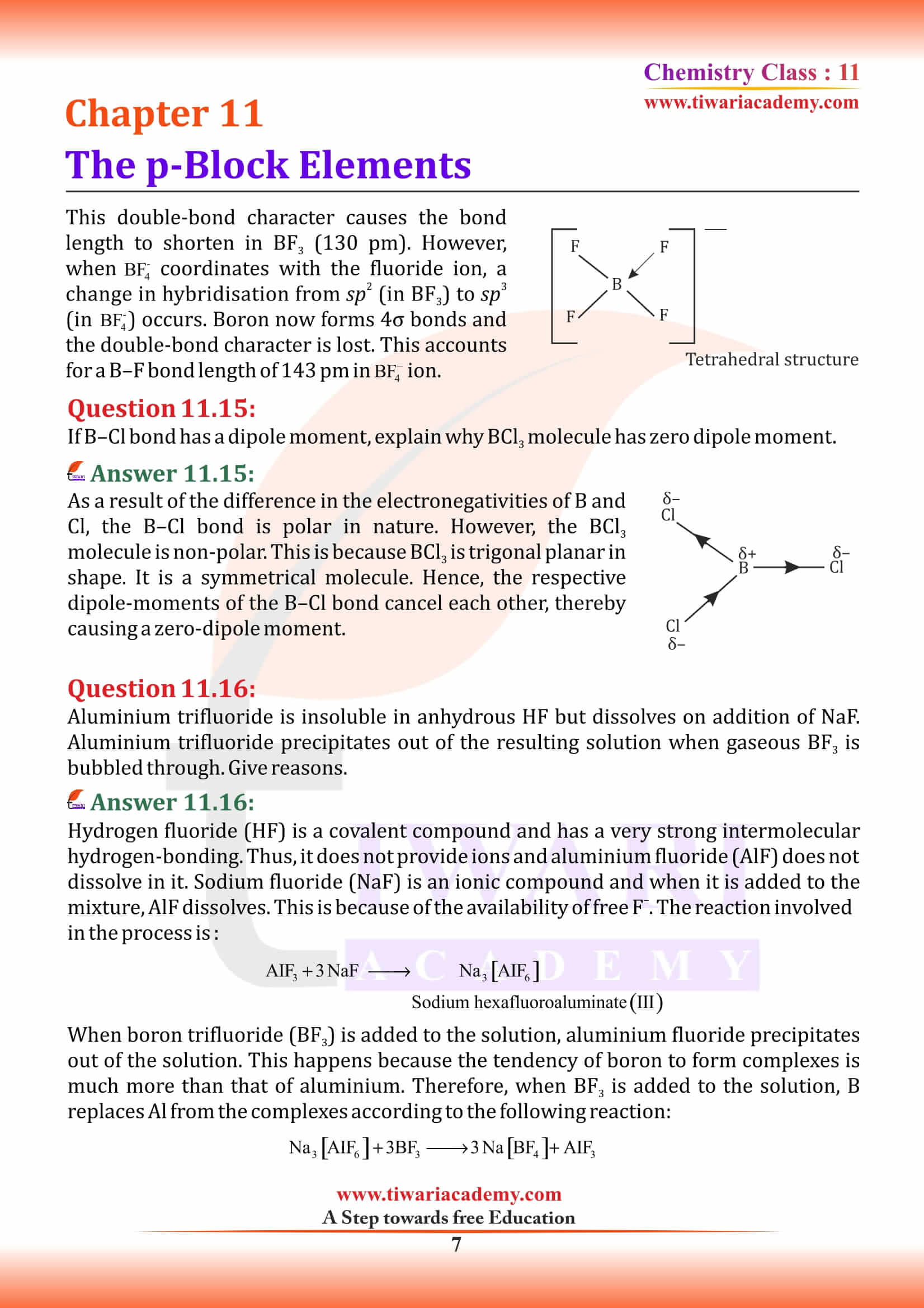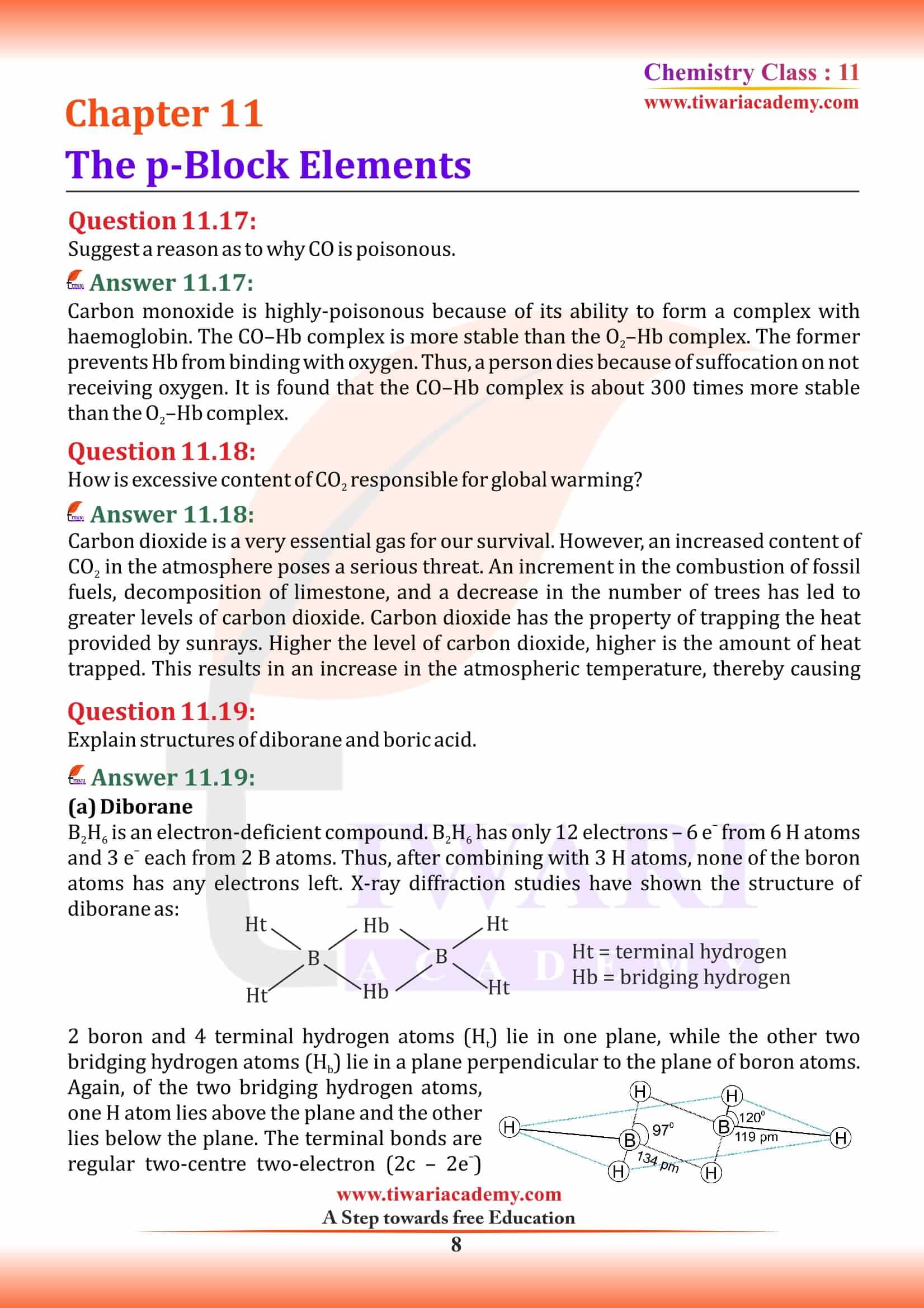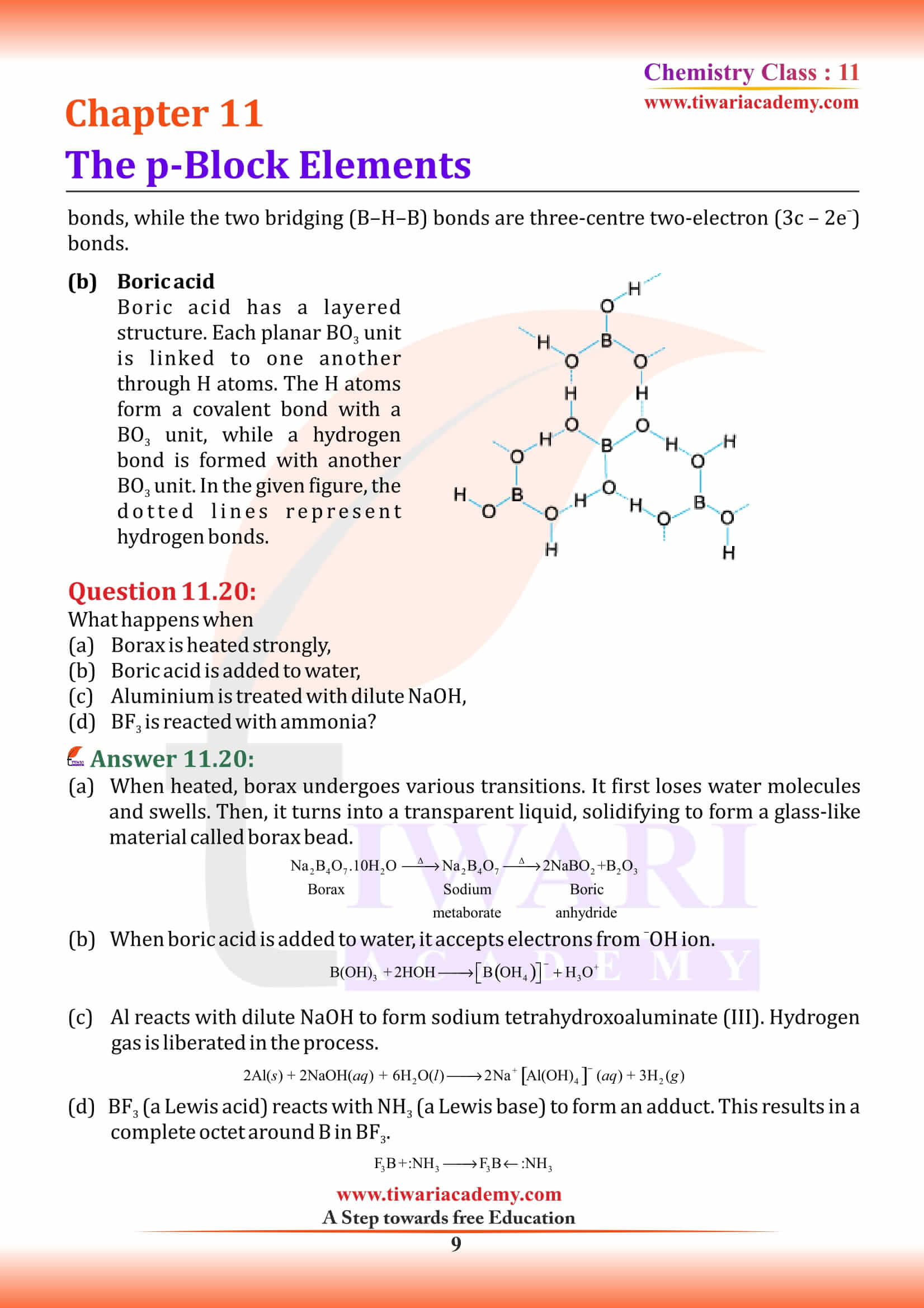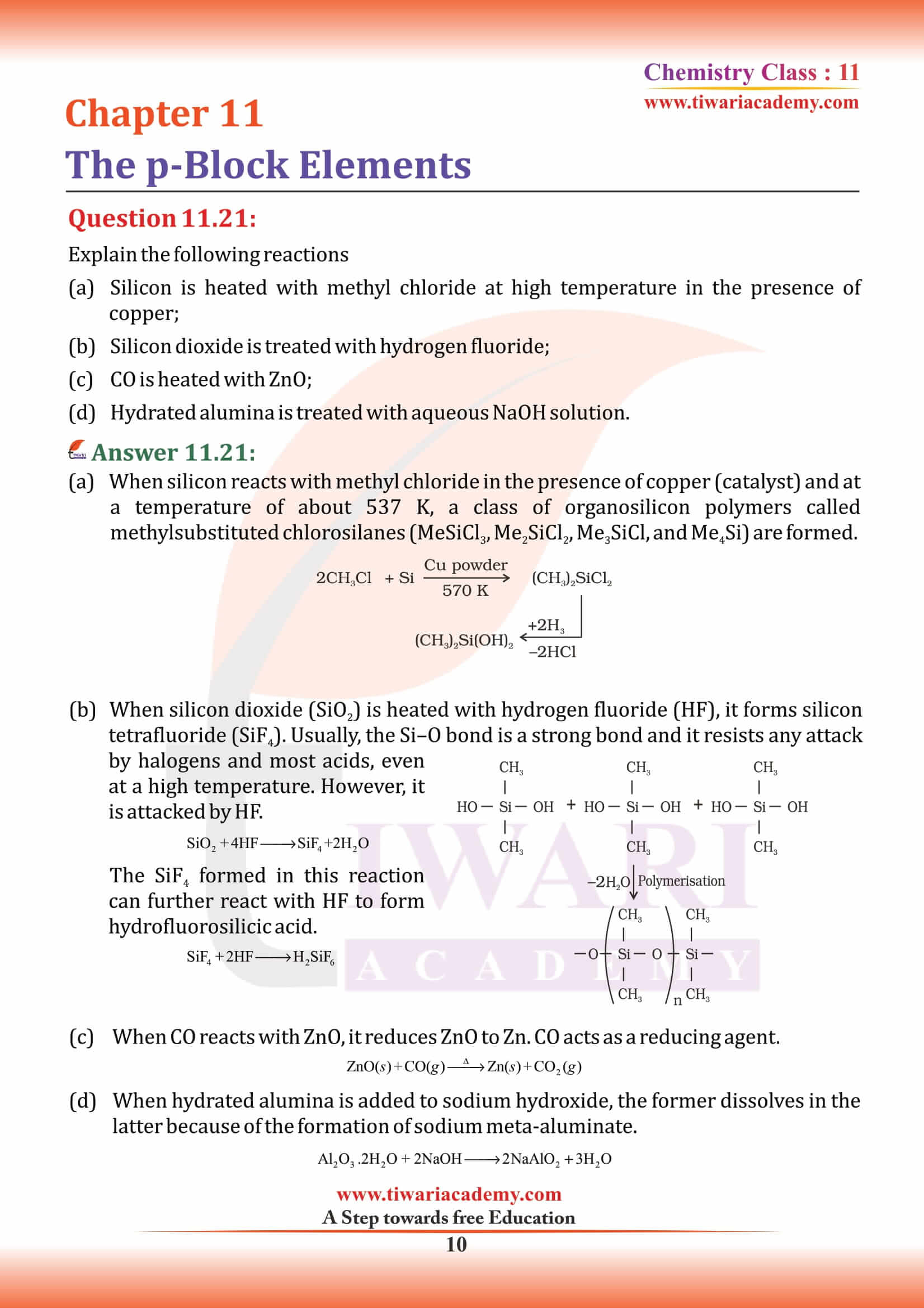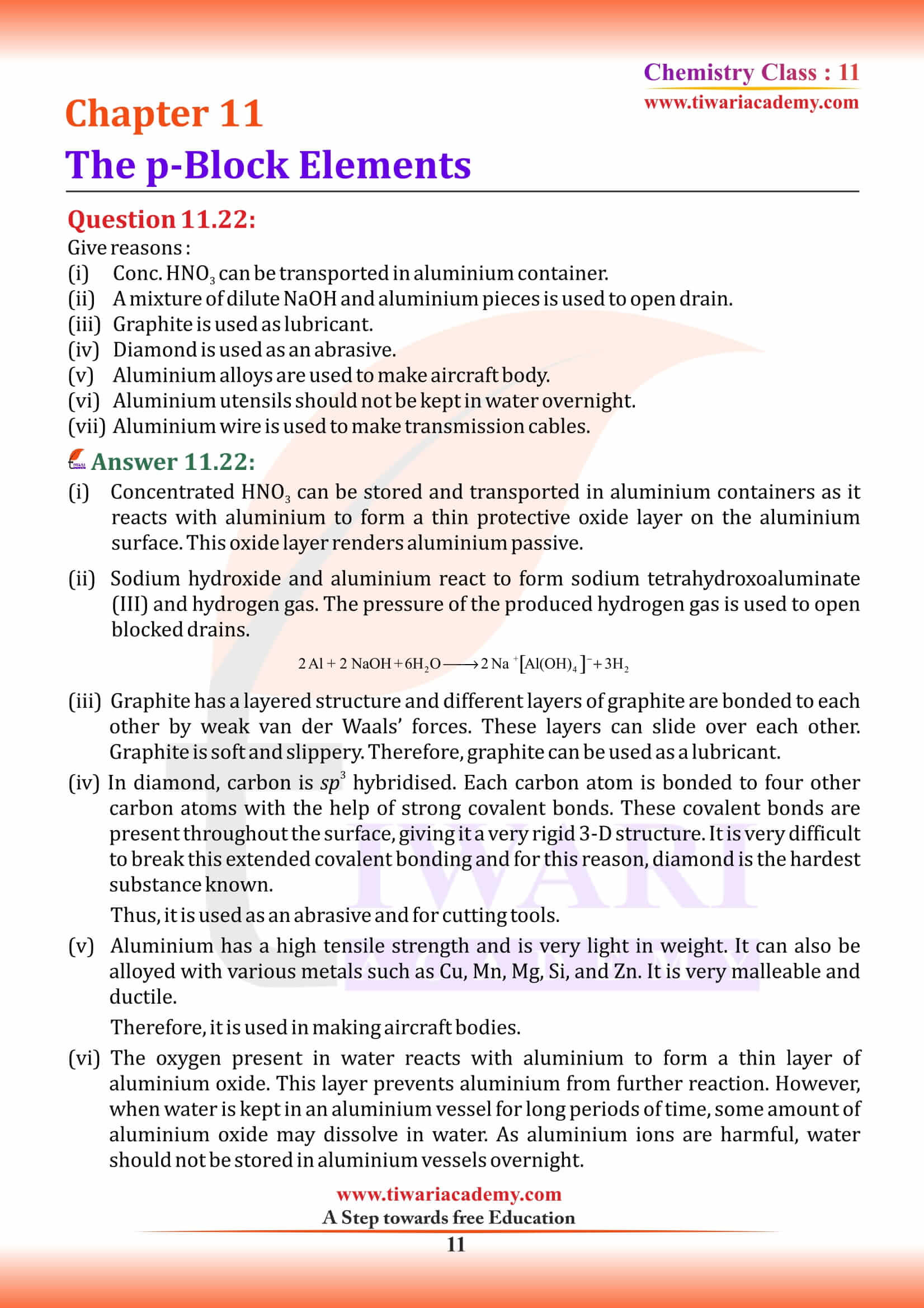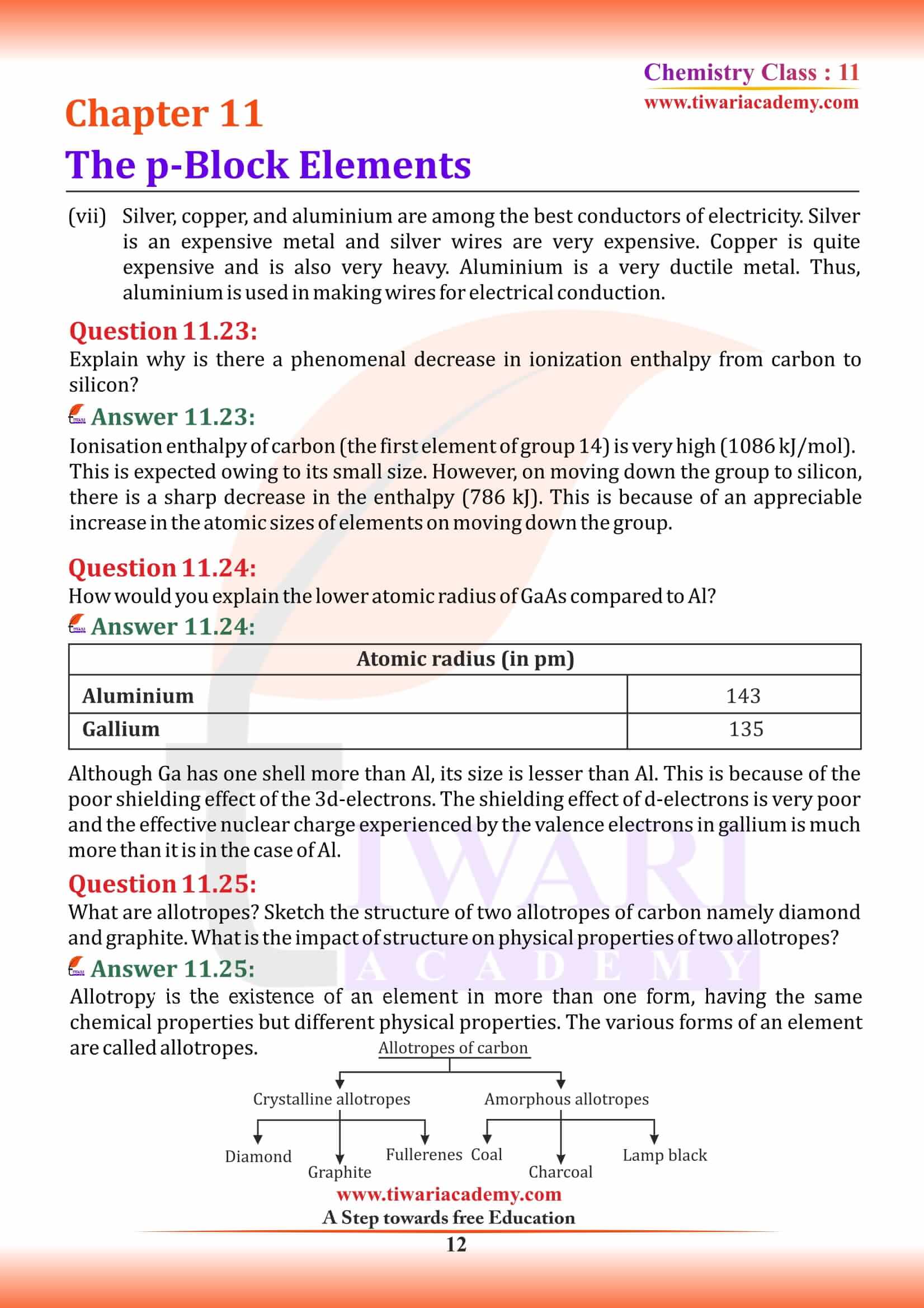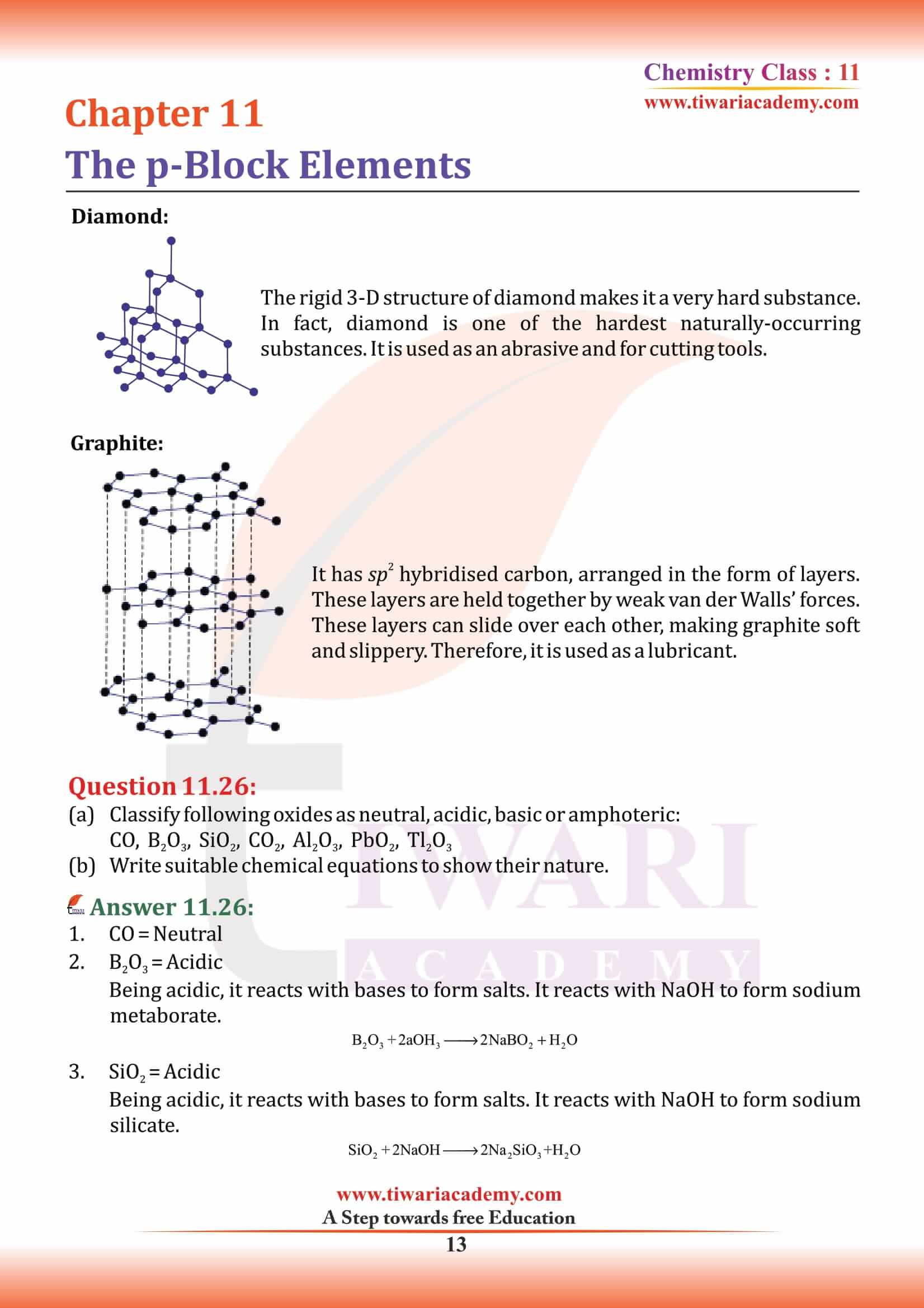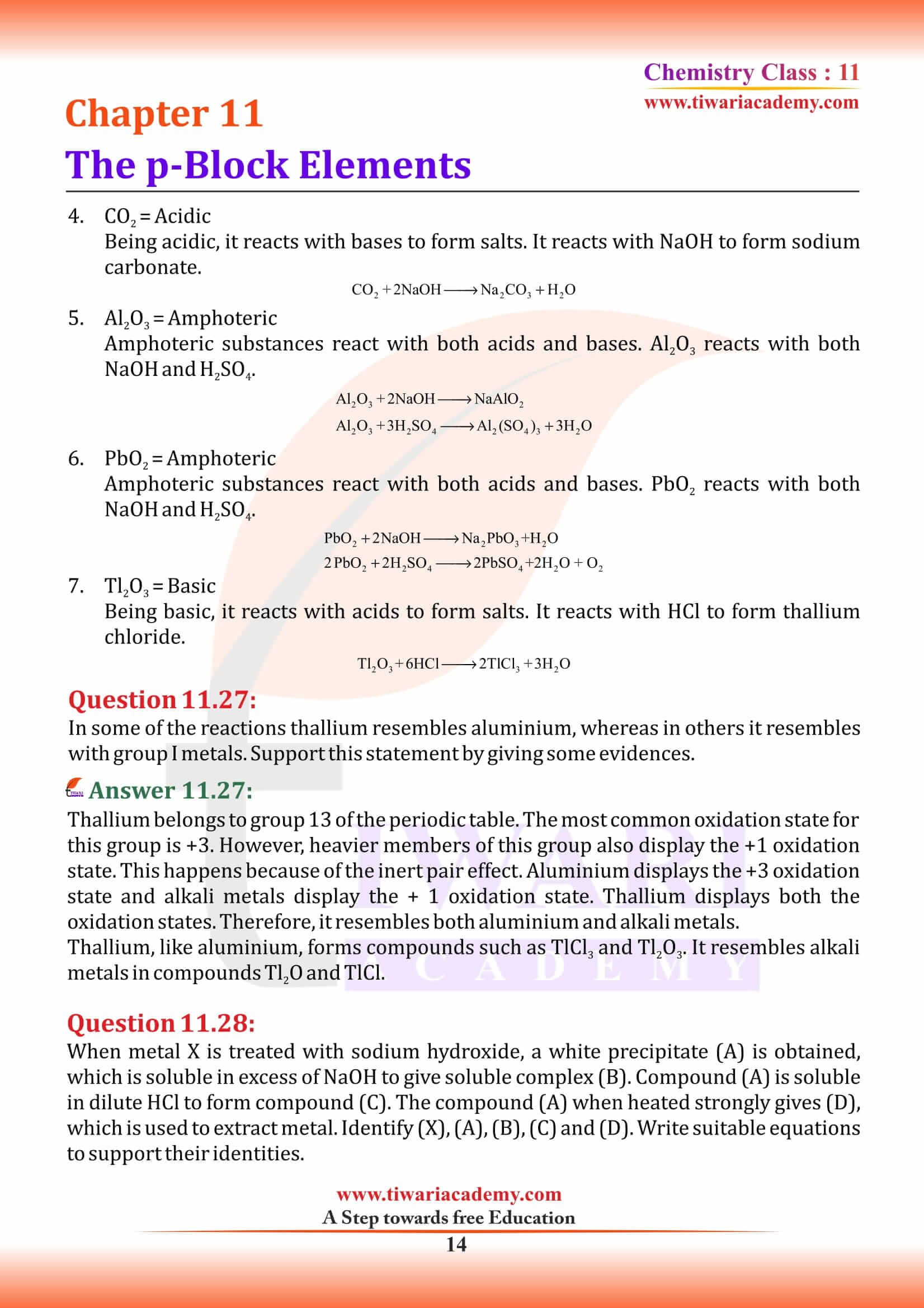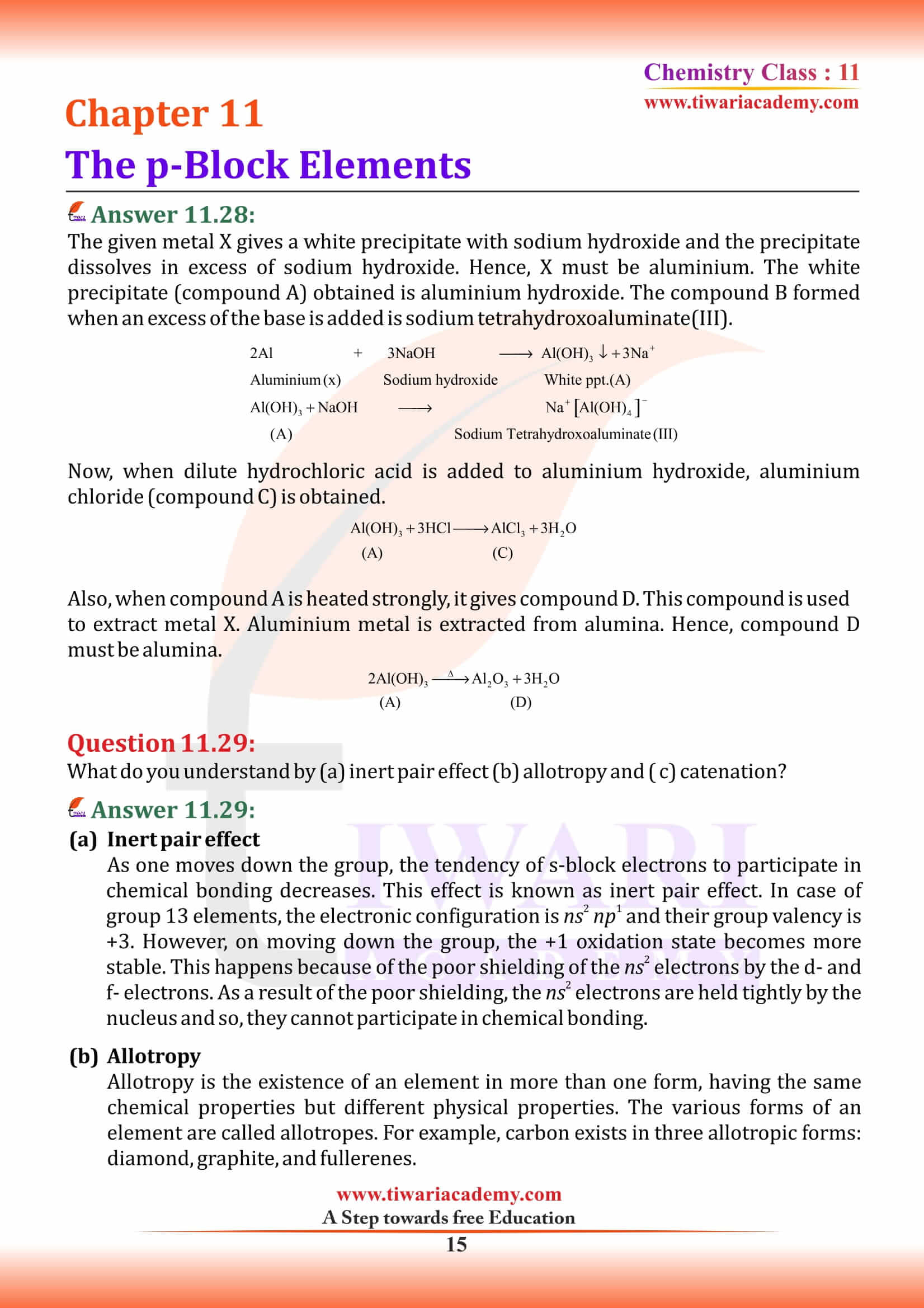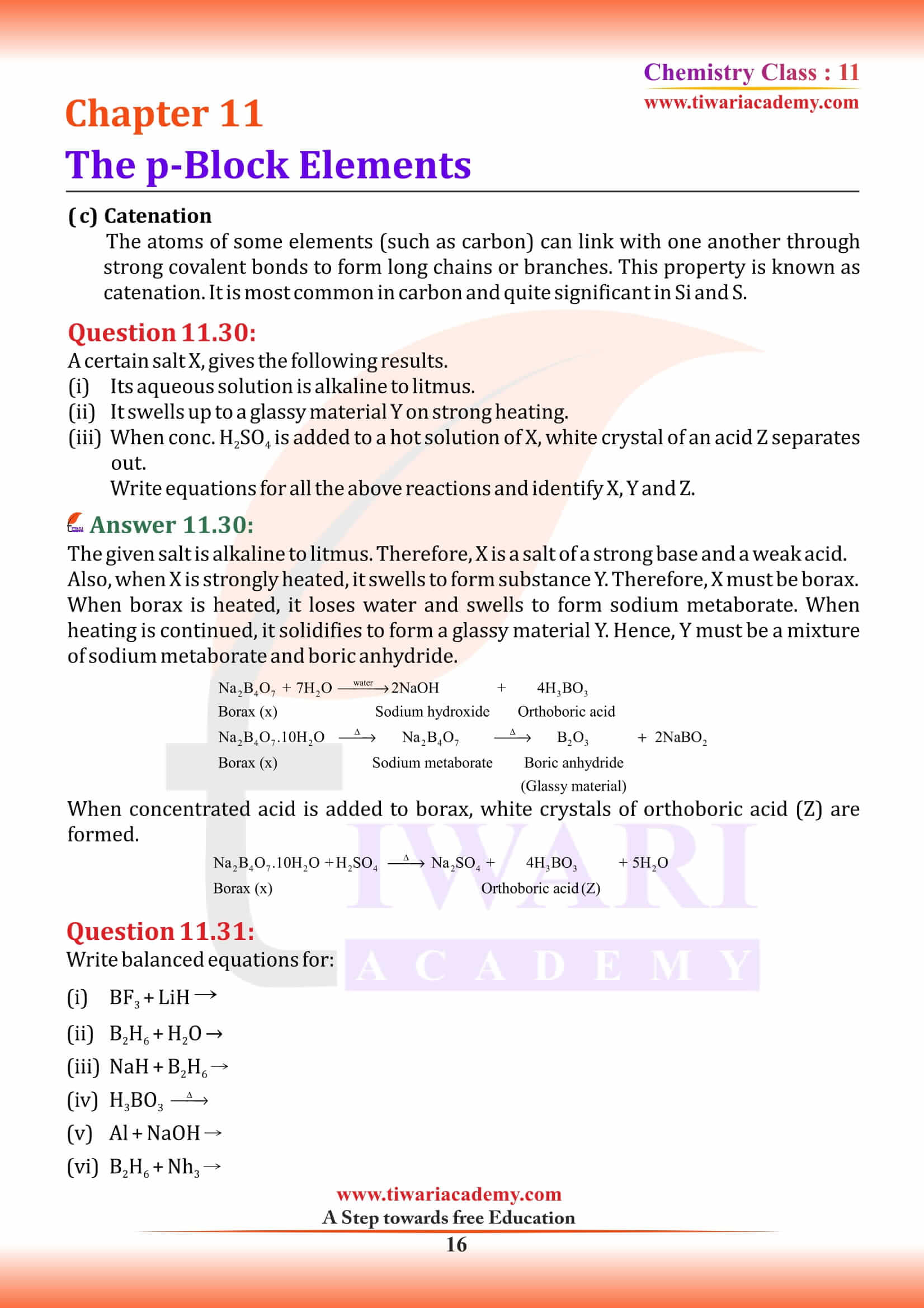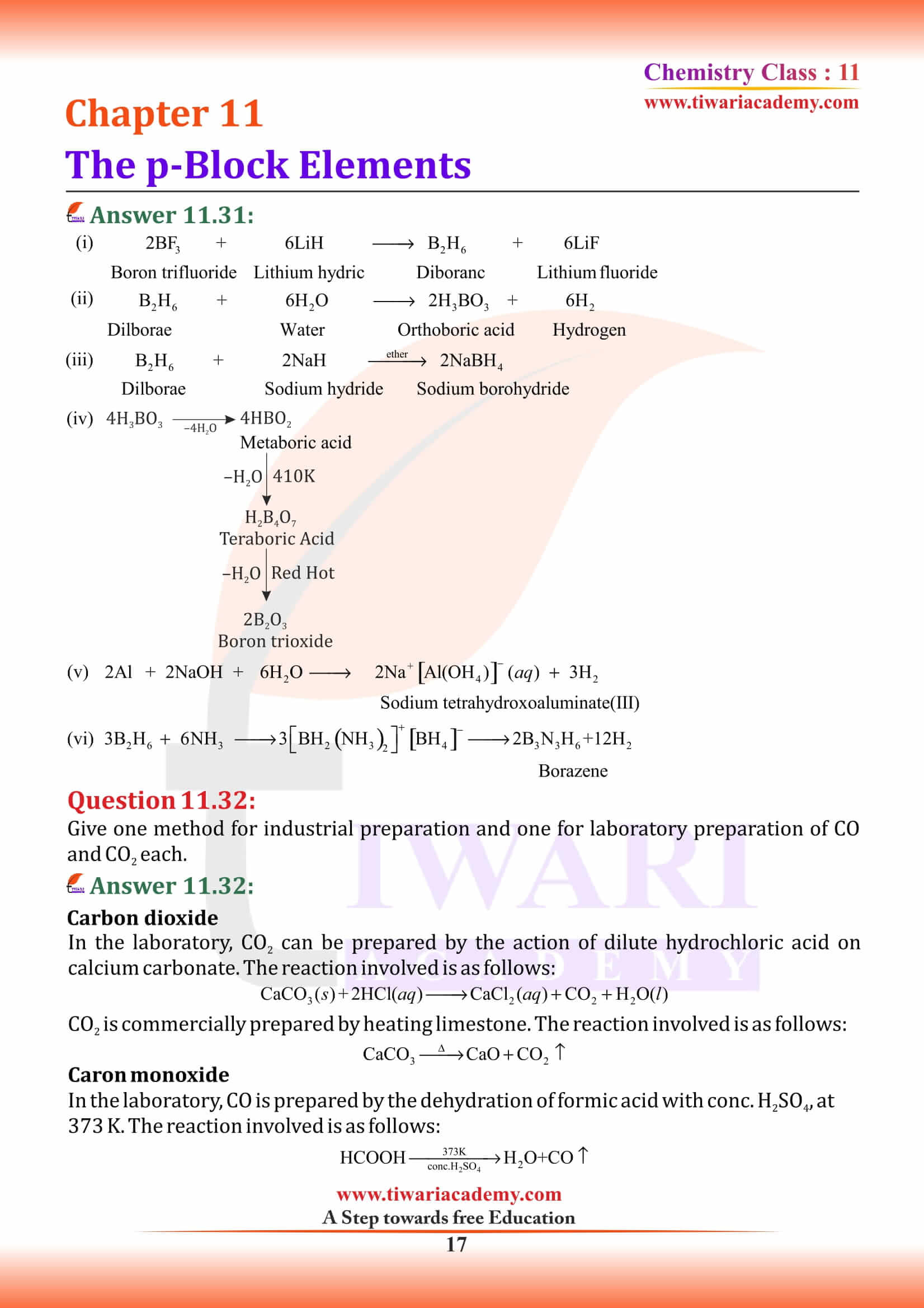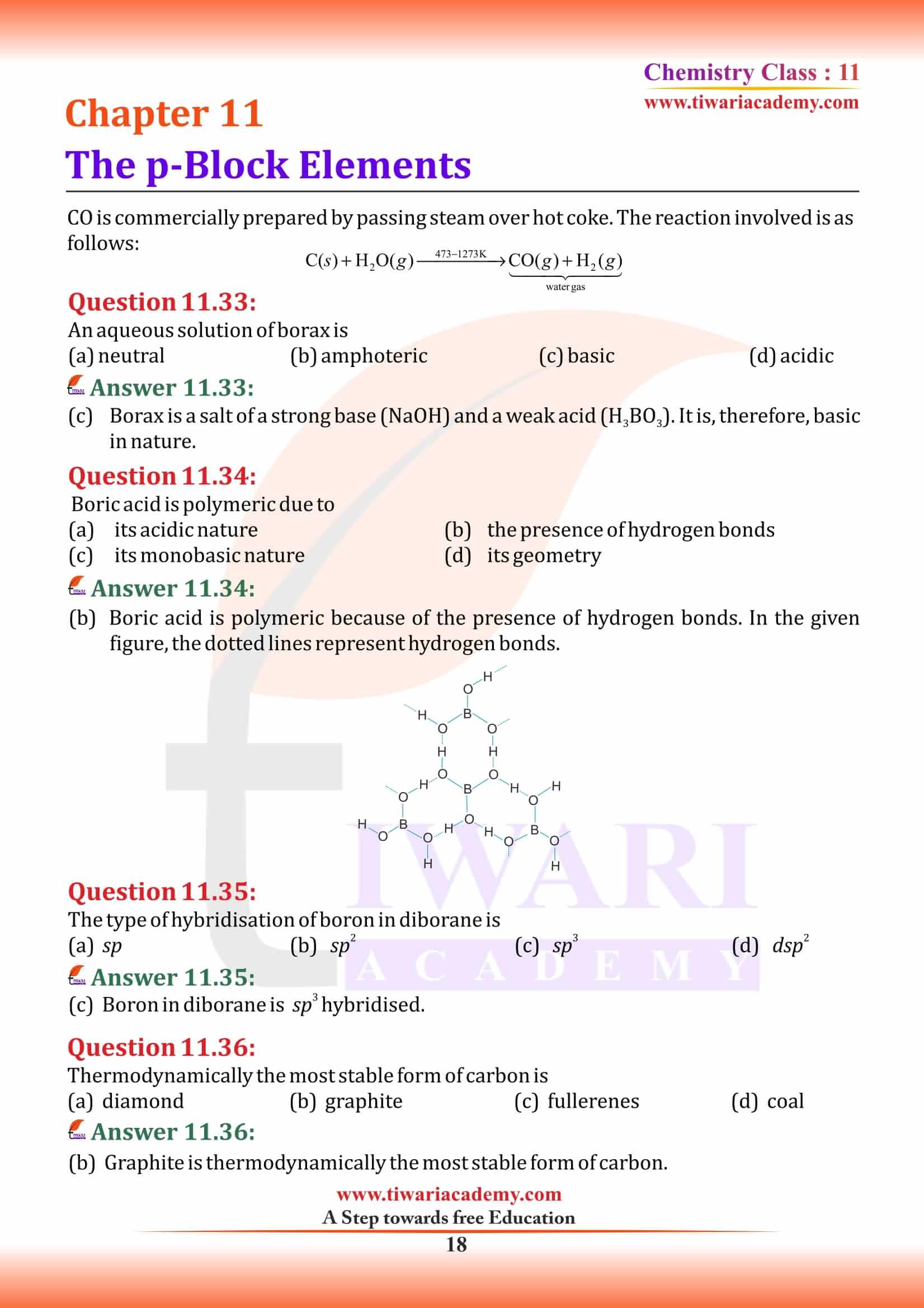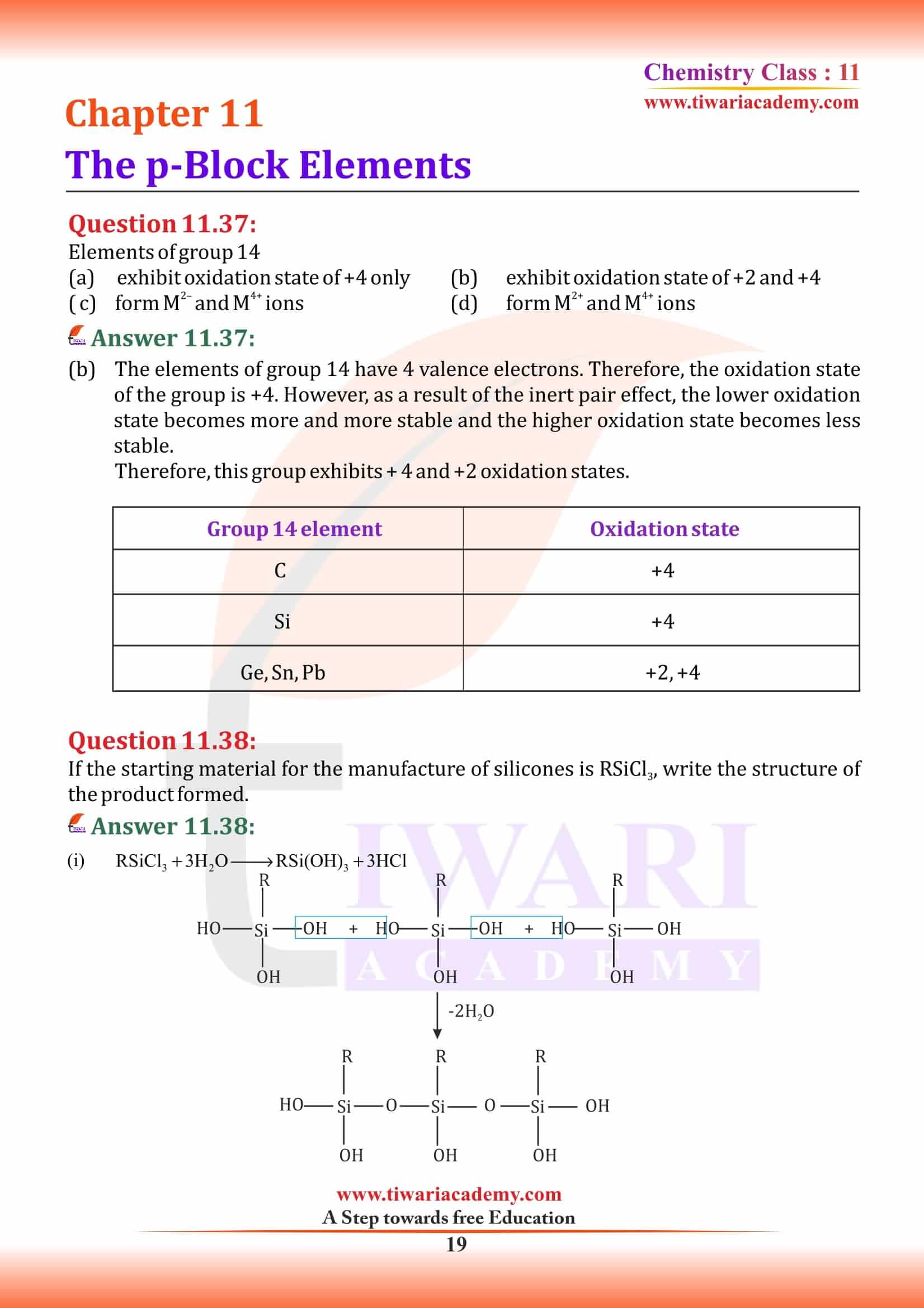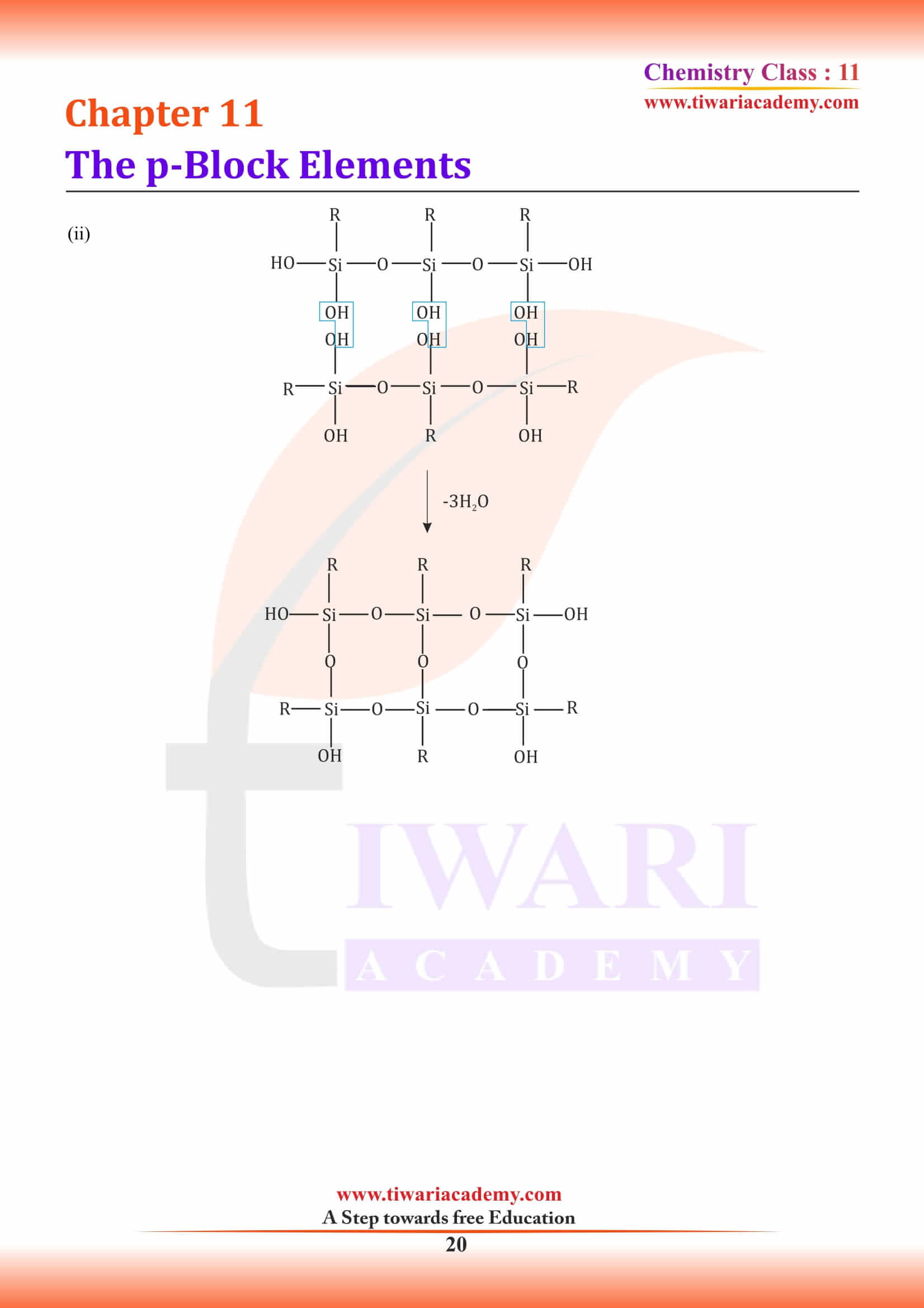 Last Edited: October 18, 2022