NCERT Solutions for Class 11 Maths Exercise 1.4 Sets in English and Hindi Medium modified and updated for academic session 2023-24. The question answers and solutions of ex. 1.4 class 11th mathematics are revised according to rationalised textbooks issued for 2023-24 exams.
Class 11 Maths Exercise 1.4 Solutions in Hindi and English Medium
NCERT Solutions for Class 11 Maths Exercise 1.4
For the convenience of students, we have uploaded 11th Mathematics Exercise 1.4 Hindi and English Medium video solutions for new session. The schematic display of all the possible logical relationships between sets of groups, its diagram is also known Venn diagram.
| | |
| --- | --- |
| Class: 11 | Mathematics |
| Chapter: 1 | Exercise: 1.4 |
| Topic Name: | Sets |
| Content Type: | Text and Online Videos |
| Medium: | Hindi and English Medium |
Venn diagram in Exercise 1.4 of Class 11 Maths
You are suggested to revisit the explanations and NCERT exercise. Take out the keynote that your content should be unambiguous if you are using the plural in the descriptions. It can be tangible and intangible elements, it's you who needs to define them clearly while solving all the questions in the exercises. Once you complete the short revision of Venn diagram, you will see that it works and provide a powerful visual display of data, usually used for scientific reports.
Operation on Sets
As the name suggests operation on sets, here you will learn how to perform the operations of union, intersection and subtraction of sets. Since it's a higher class, you can expect more from it. Chapter 1 of the NCERT Solution in class 11 Mathematics will successfully deliver this. So, there will be four operations in set theory, Unions, intersections, subtraction, and complements that we will study in chapter 1 in a well brief manner. The fact about the operation is when two operations are worked on two sets will give the rise to the third set.
Union of sets
Topic number in Exercise 1.4 is indicated by the symbol ∪ which is the result of the addition (Union) of two sets with each other. In the book, you will be able to understand the explanation that A ∪ B, shall include all the objects that both sets are carrying. In the word, it is pretty easy to understand rather than knowing with the help of symbols and equations. Example number 12 and others are the best to understand the first operation. This is a new concept, unless you make some practical solutions knowledge will remain abstract.
Intersection of sets
In 11th NCERT Book, we have already learn the ways to use operations in sets. We know intersection is among the basic operations. Considering it as the normal subtractions would be silly because on the contrary it is the result determining between two sets A and B. The symbol that denotes intersection is ∩.
As much as it sounds perplexing it will be easier to understand. Once you consider learning it with some numerical examples it looks easier. What is more important to do is practice? It is for at least 10 to 15 questions daily. Though Exercise does have plenty of questions to practice, but you still need to brush up on the skills.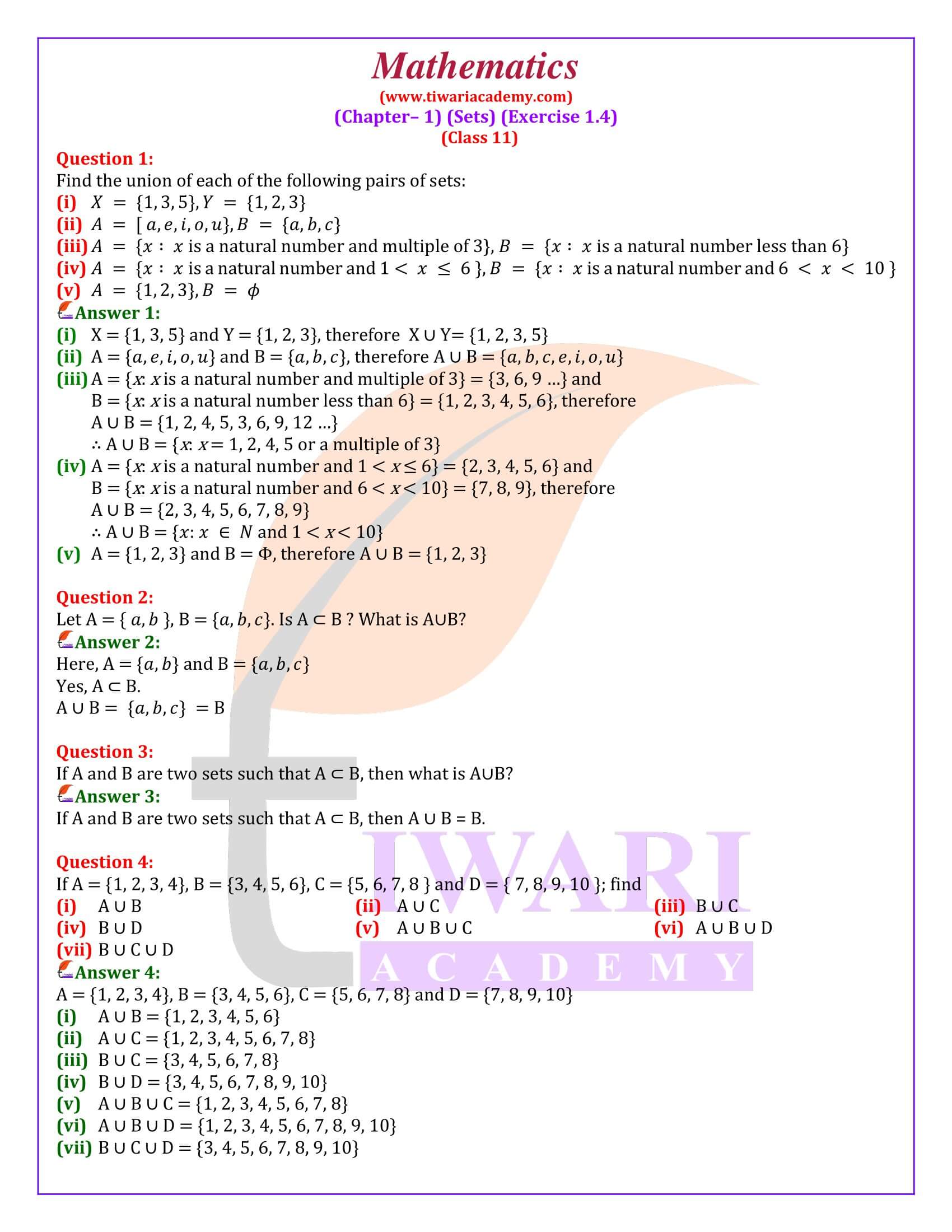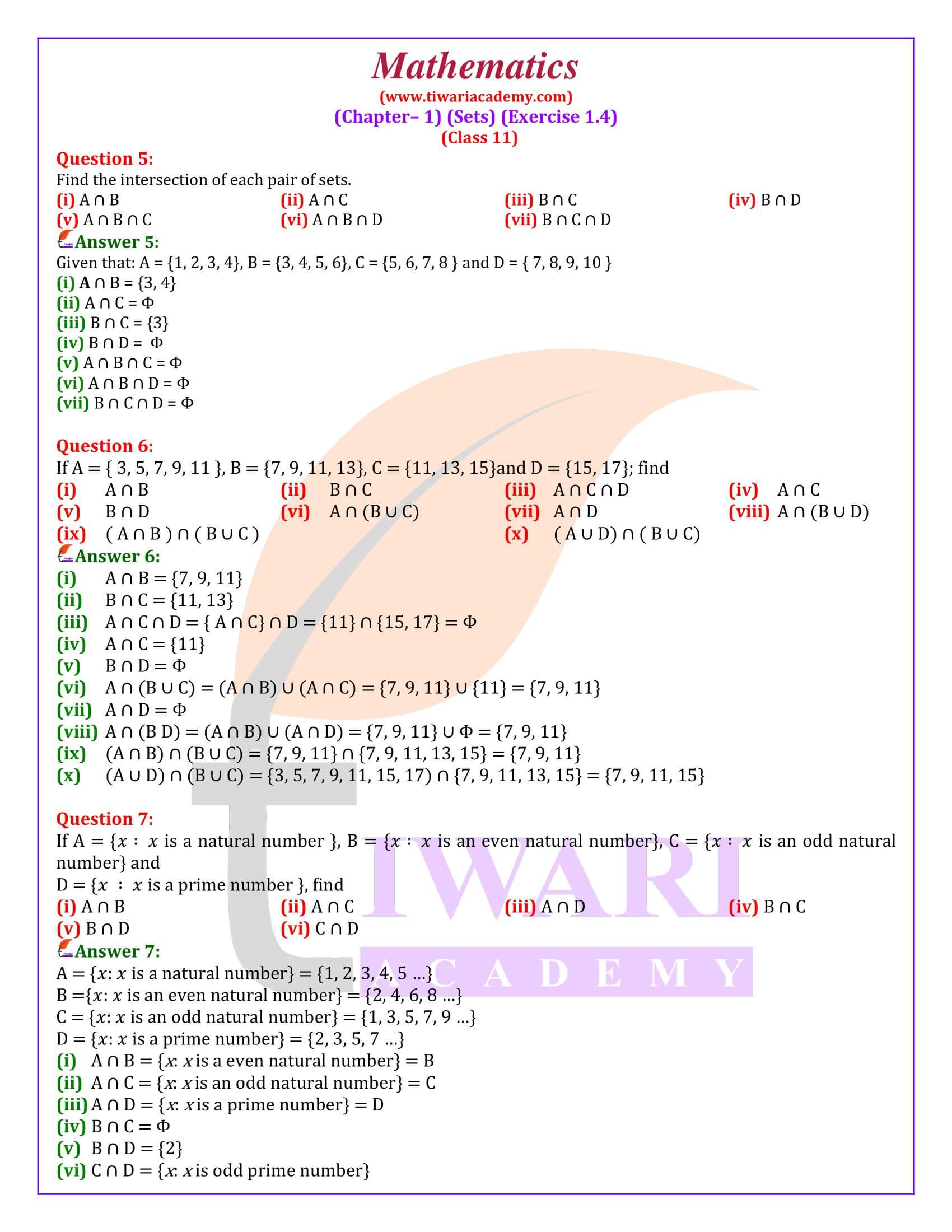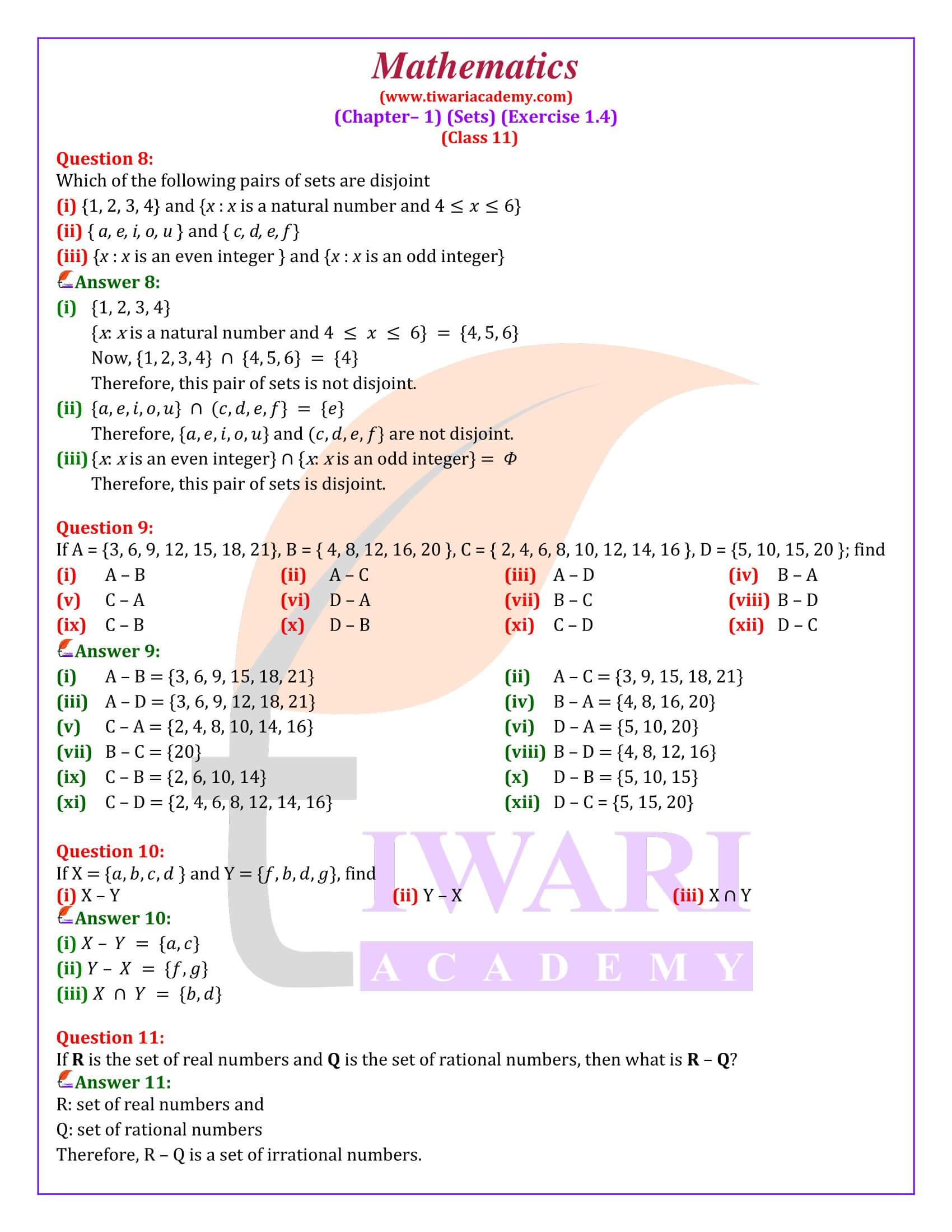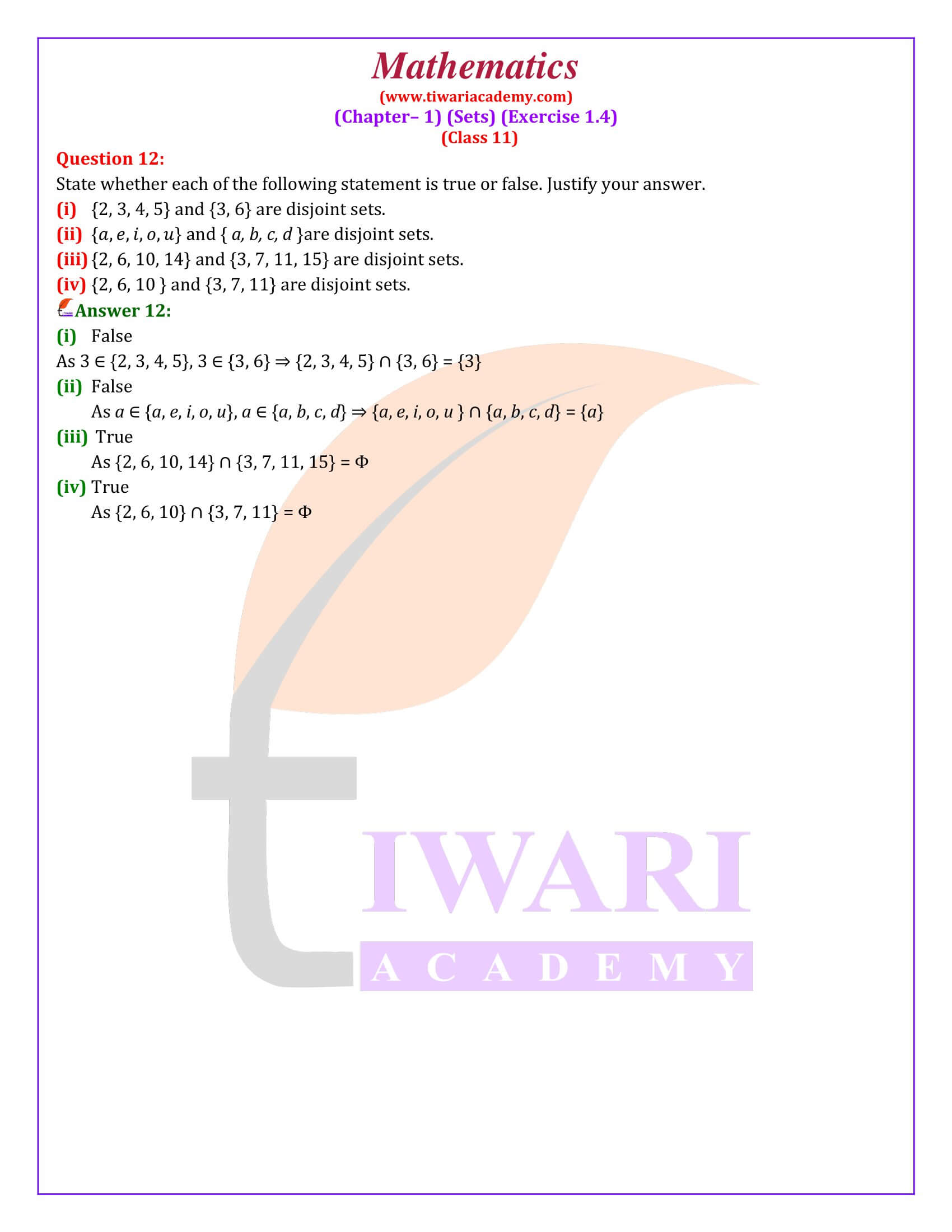 Last Edited: July 5, 2023