NCERT Solutions for Class 11 Maths Chapter 12 Miscellaneous Exercise Limits and Derivatives in English and Hindi Medium for Session 2023-24. Get the revised solutions of class 11 mathematics chapter 12 miscellaneous exercises based on rationalised textbooks issued for academic year 2023-24.
Class 11 Maths Miscellaneous Exercise 12 Solutions in Hindi and English
NCERT Solutions for Class 11 Maths Chapter 12 Miscellaneous Exercise
| | |
| --- | --- |
| Class: 11 | Mathematics |
| Chapter: 12 | Miscellaneous Exercise |
| Topic Name: | Limits and Derivatives |
| Content: | NCERT Exercise Solutions |
| Content Type: | Text, Videos and Images |
| Medium: | Hindi and English medium |
About the Miscellaneous Exercise 12 in 11th Maths
Since major of the part of the chapter 12 is solely focused on building the foundation for advanced mathematics because you might not answer many of the questions during your examination. However, even the single question is worth high marks from chapter 12.
Students who are preparing to master mathematics in a senior year require absolute focus on derivation and limits which makes working on miscellaneous questions and examples pivotal for growth in a higher class. Here you will find some of the questions that require a firm knowledge of trigonometry application and linear equations that you have learned all these years.
Examples of Class 11 Maths Chapter 12 Miscellaneous
As said above example number 20 of NCERT textbook resembles the questions that you have solved in class 10th trigonometry question. However, do not mistake it by considering it as same as the trigonometry application as it is not, but having strong knowledge of such a topic will greatly enhance your chances to understand the concepts much faster than your peers. Though early preparation gives you an edge but working in the right direction will be beneficial.
Importance of Chapter 12 in Class 11 Maths
Some of the students have a misconception that they can prepare the other chapter while leaving the limits and derivatives for the last time and end up skipping it. This makes the students climb the mountain of mathematical concepts without a proper foundation.
This is why a lot of students end up confused. If you are among some of the exceptional students who have already accomplished the target of understanding the rules and theorems then pat your back yourself. 11th NCERT Maths Miscellaneous exercises will help you to evaluate and reinforce the abstract knowledge you obtained painstakingly.
Important Questions of Miscellaneous 12 of 11th Maths
There are 30 questions that you must solve as there is a high probability that questions might come in your examinations and it will help you practice before the exam nevertheless.
As chapter 12 from NCERT solution for Maths class 11 is a long chapter makes a summary of the chapter more important to see and verify if you forgot any of the concepts. Take help if required as there are a lot of resources and step-by-step guidance available at Tiwari Academy.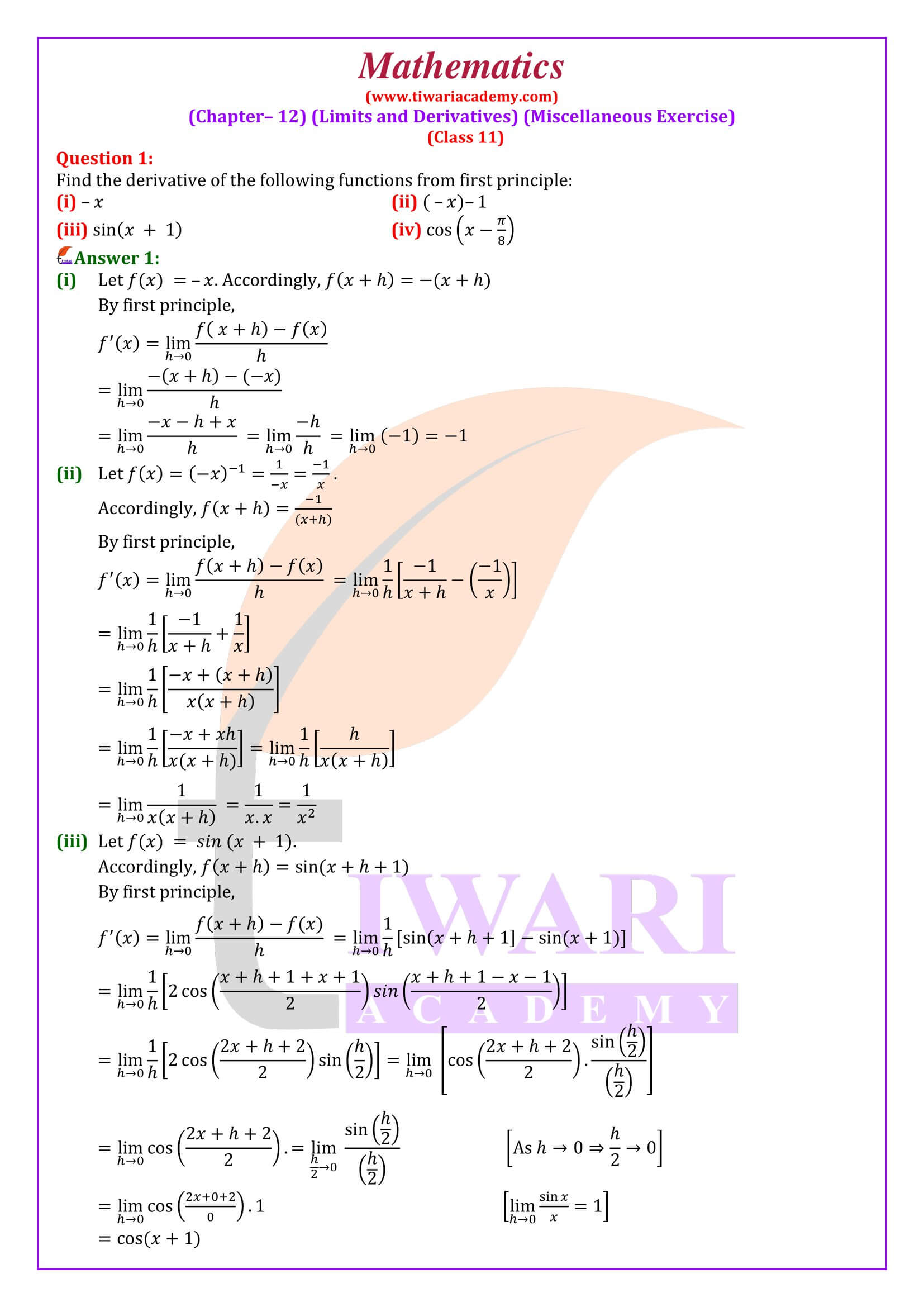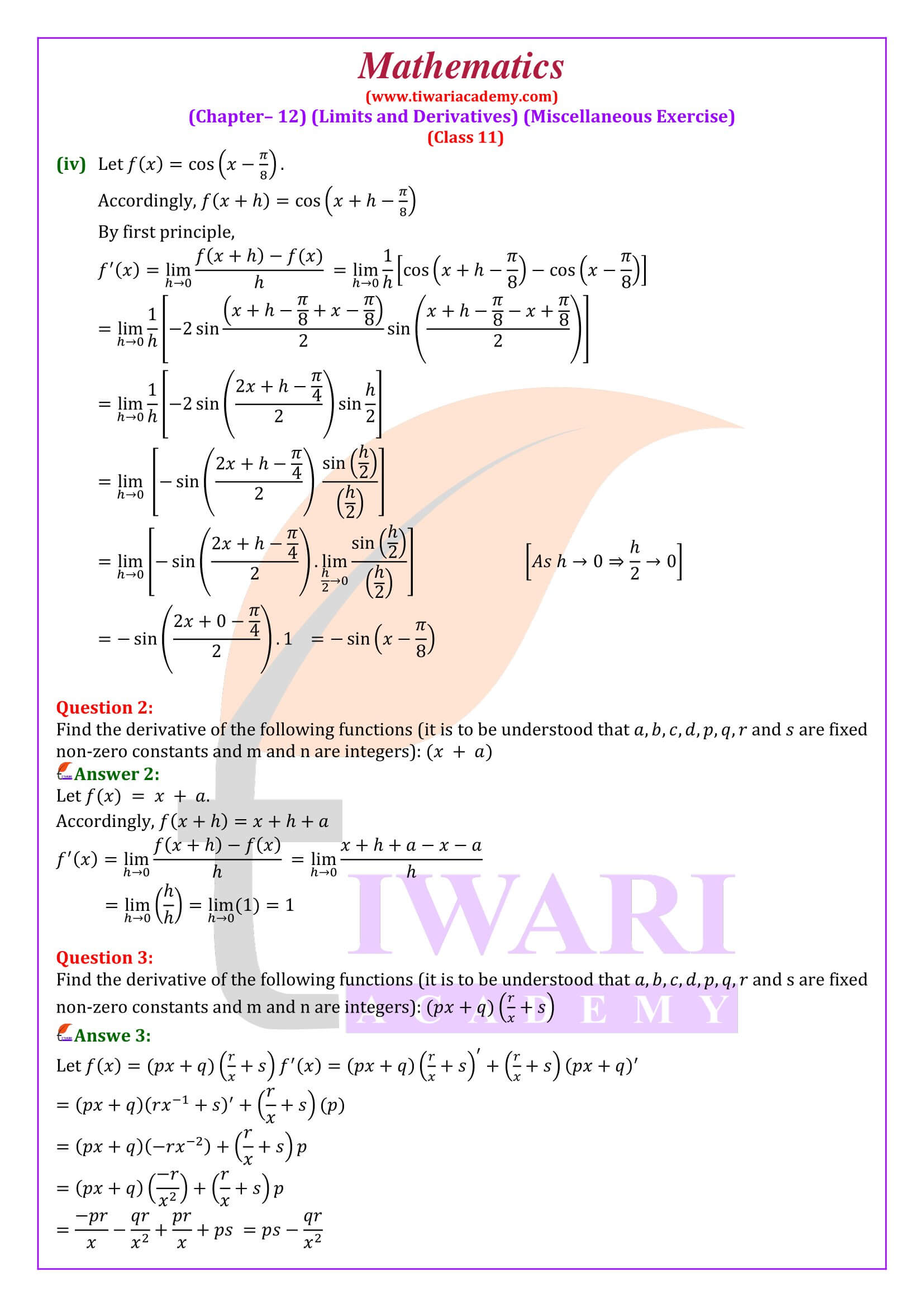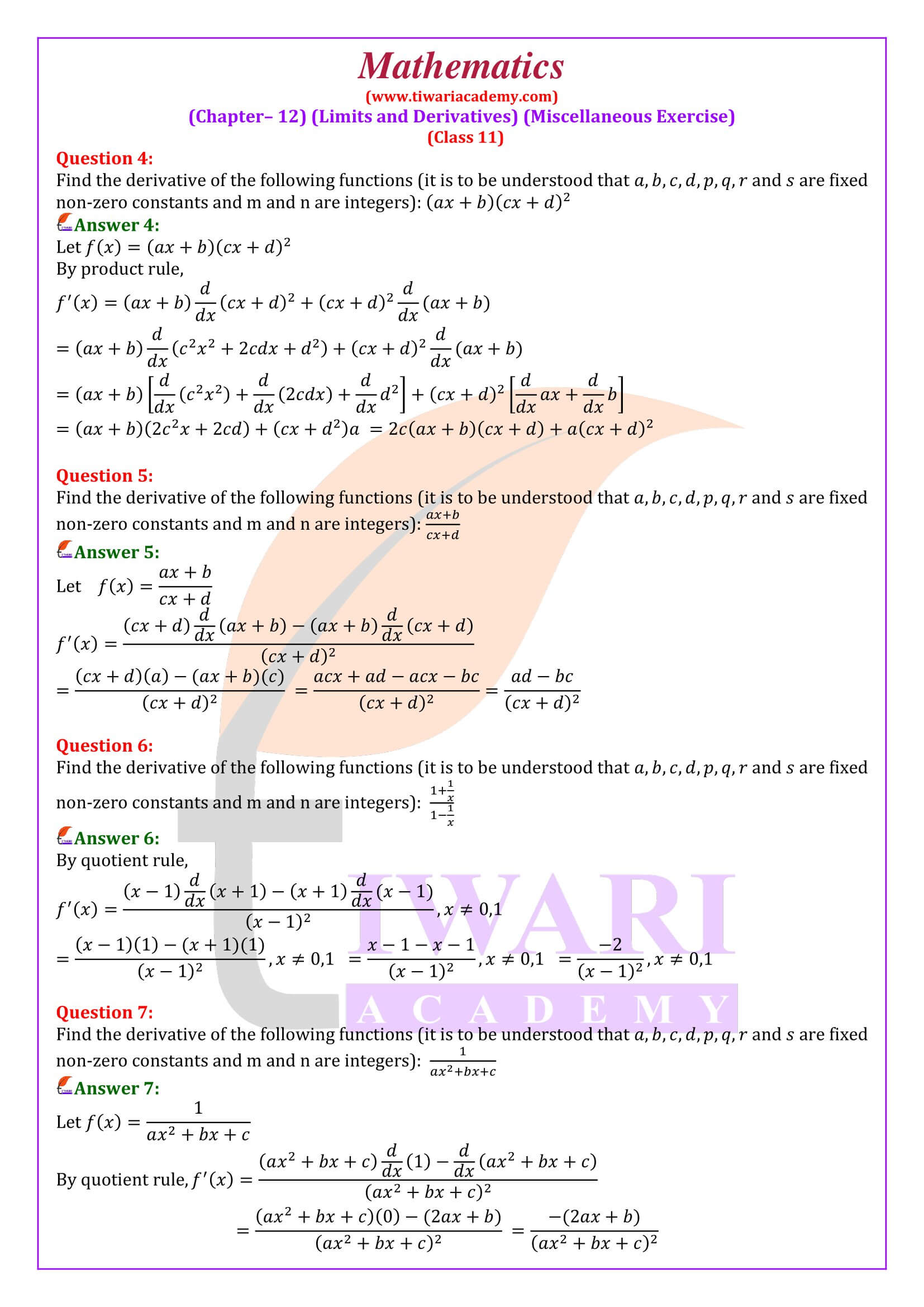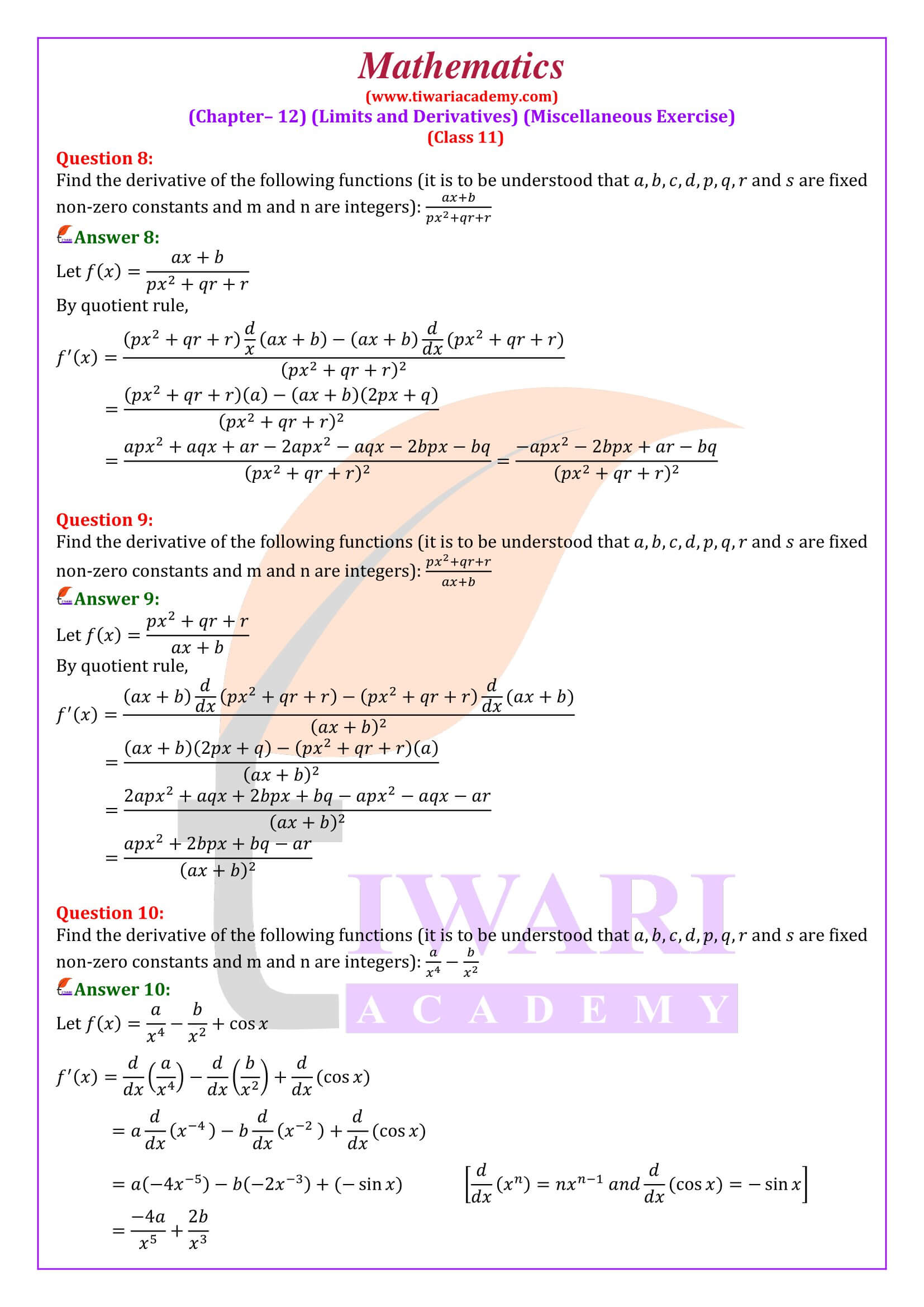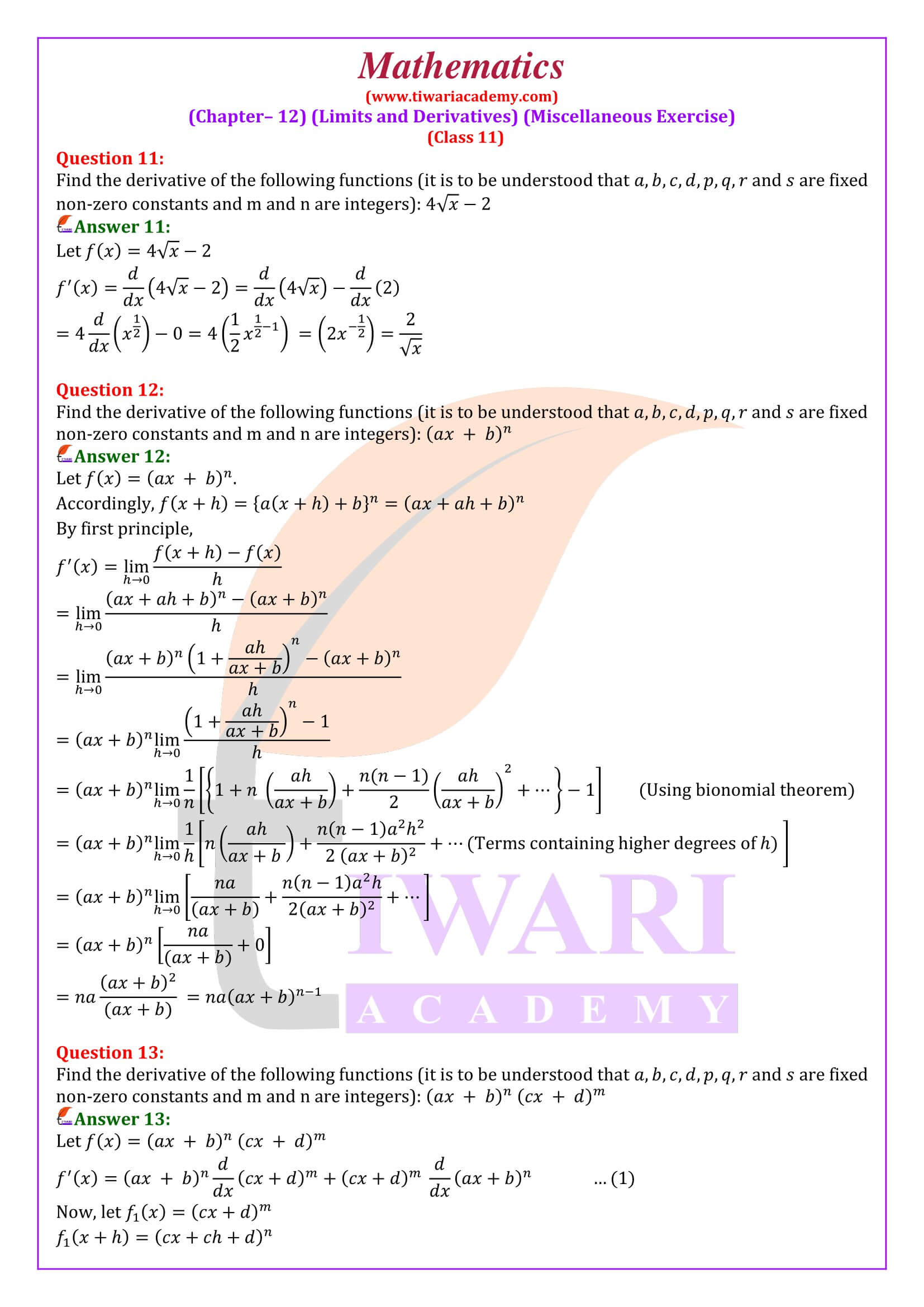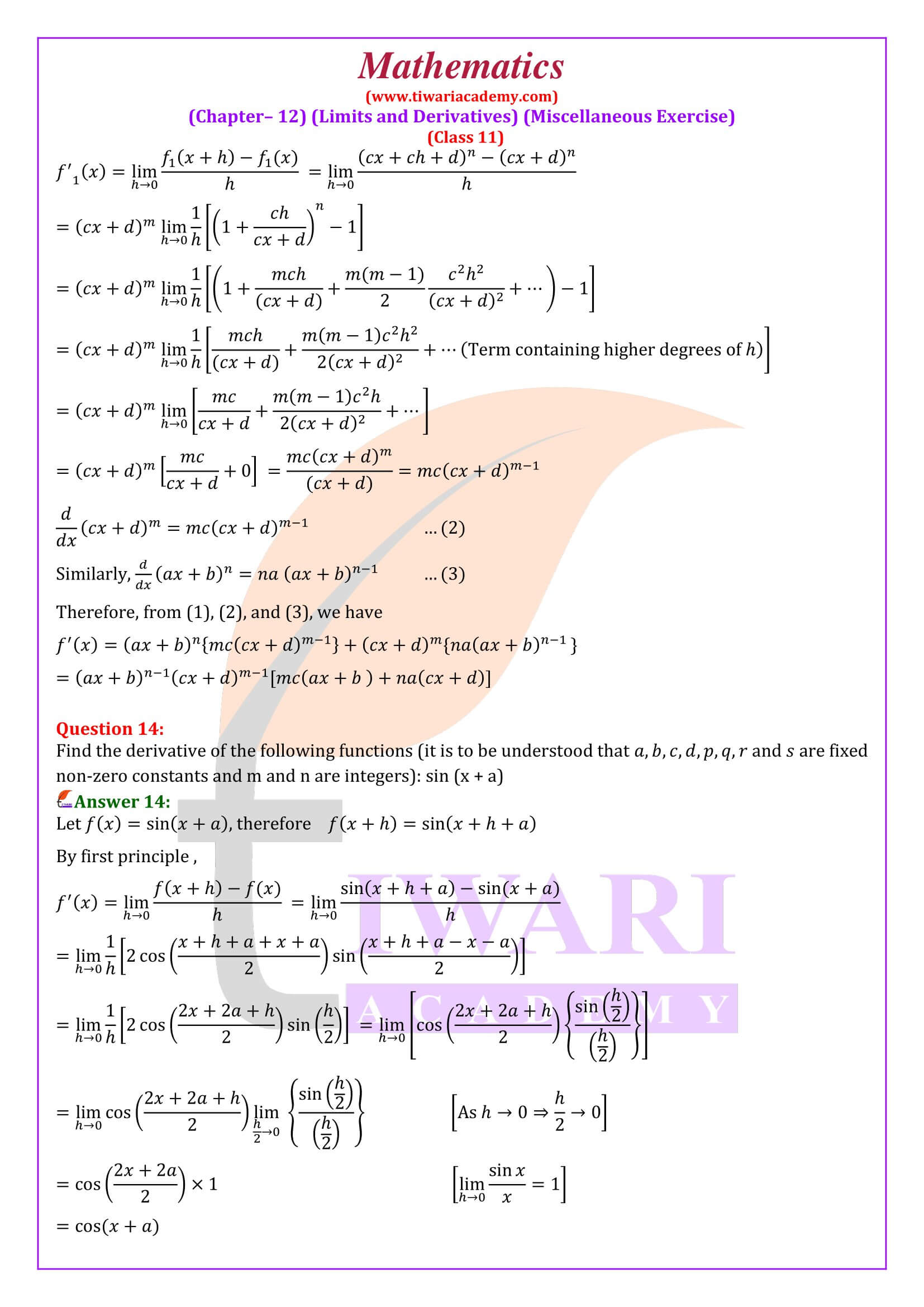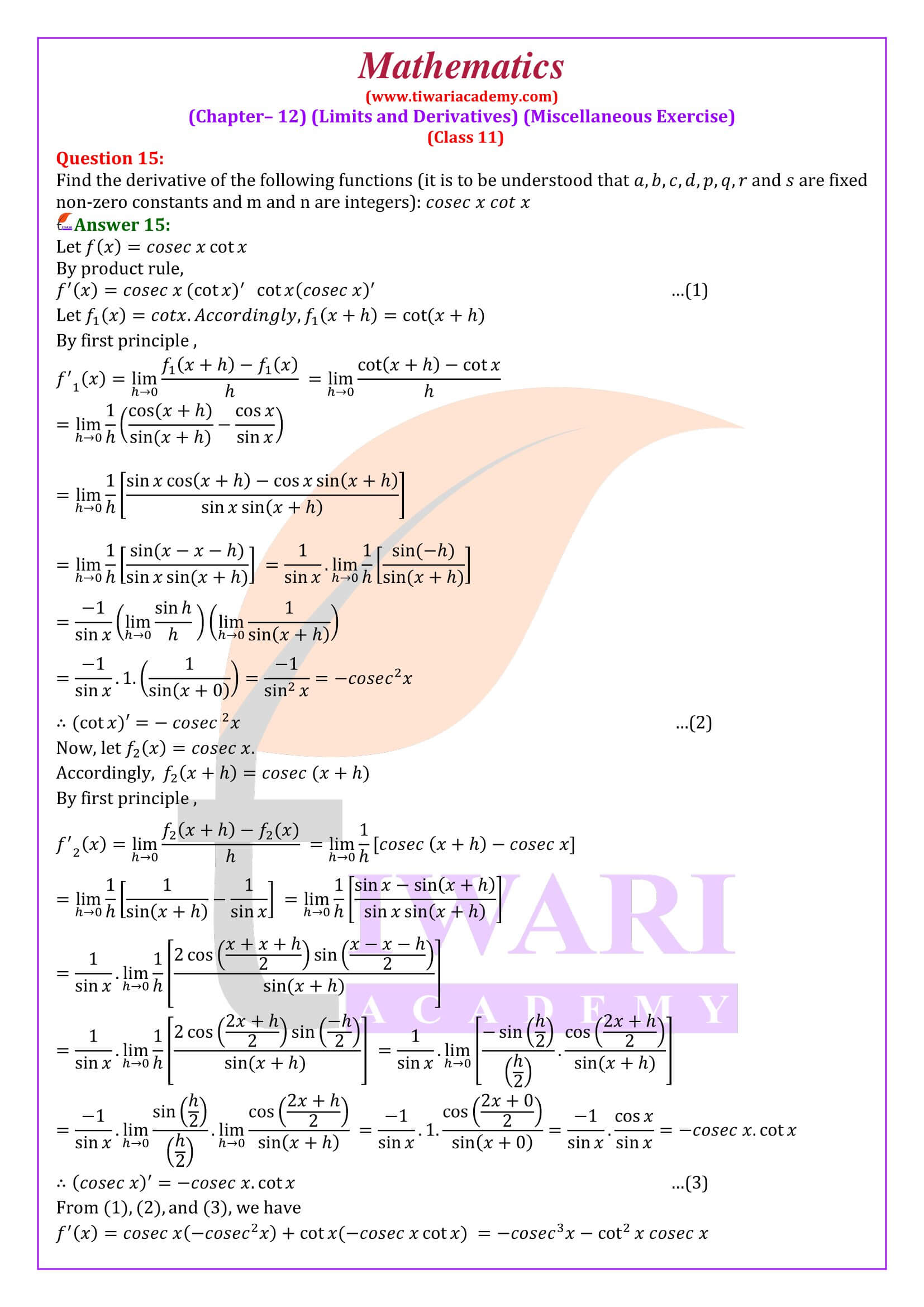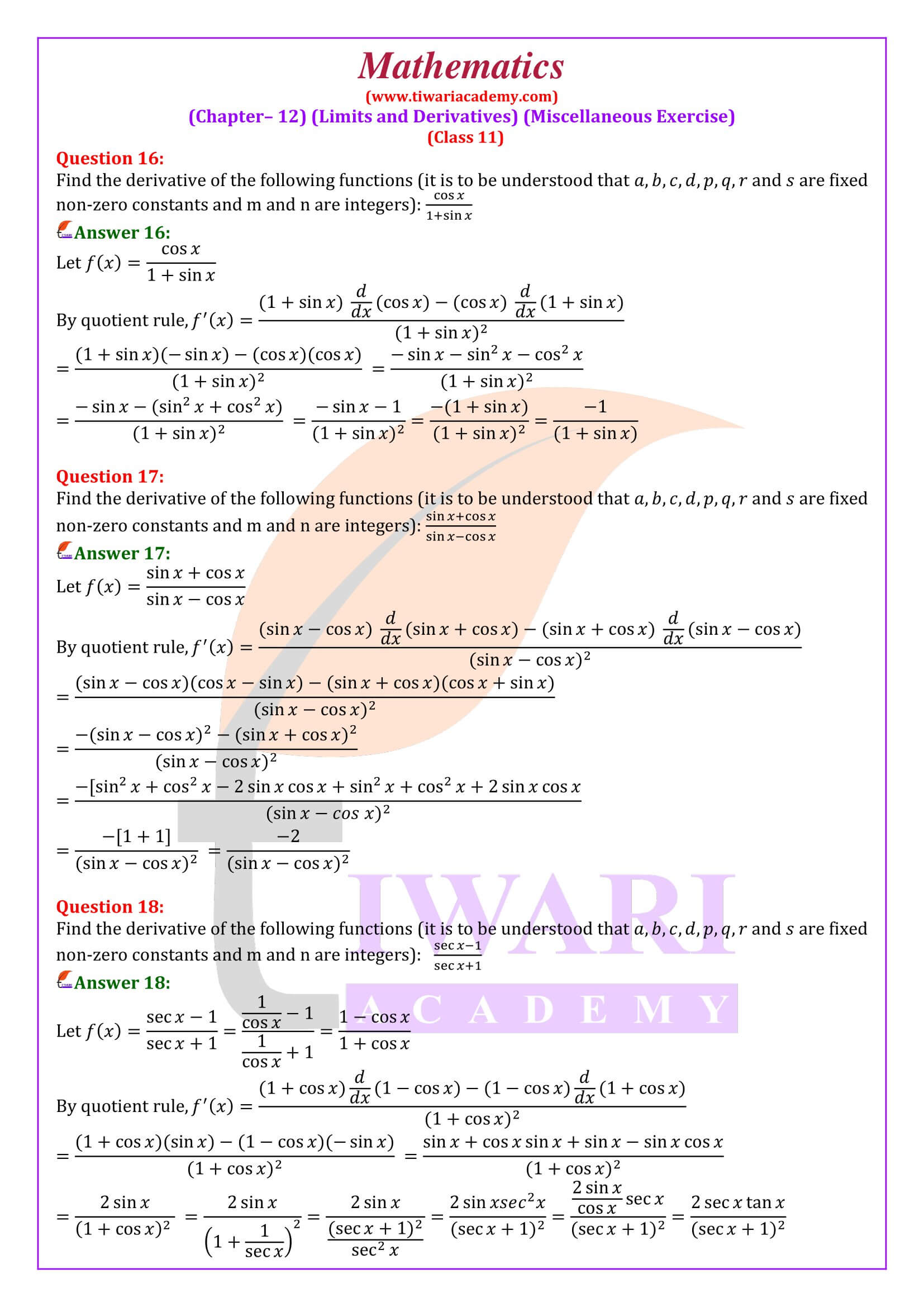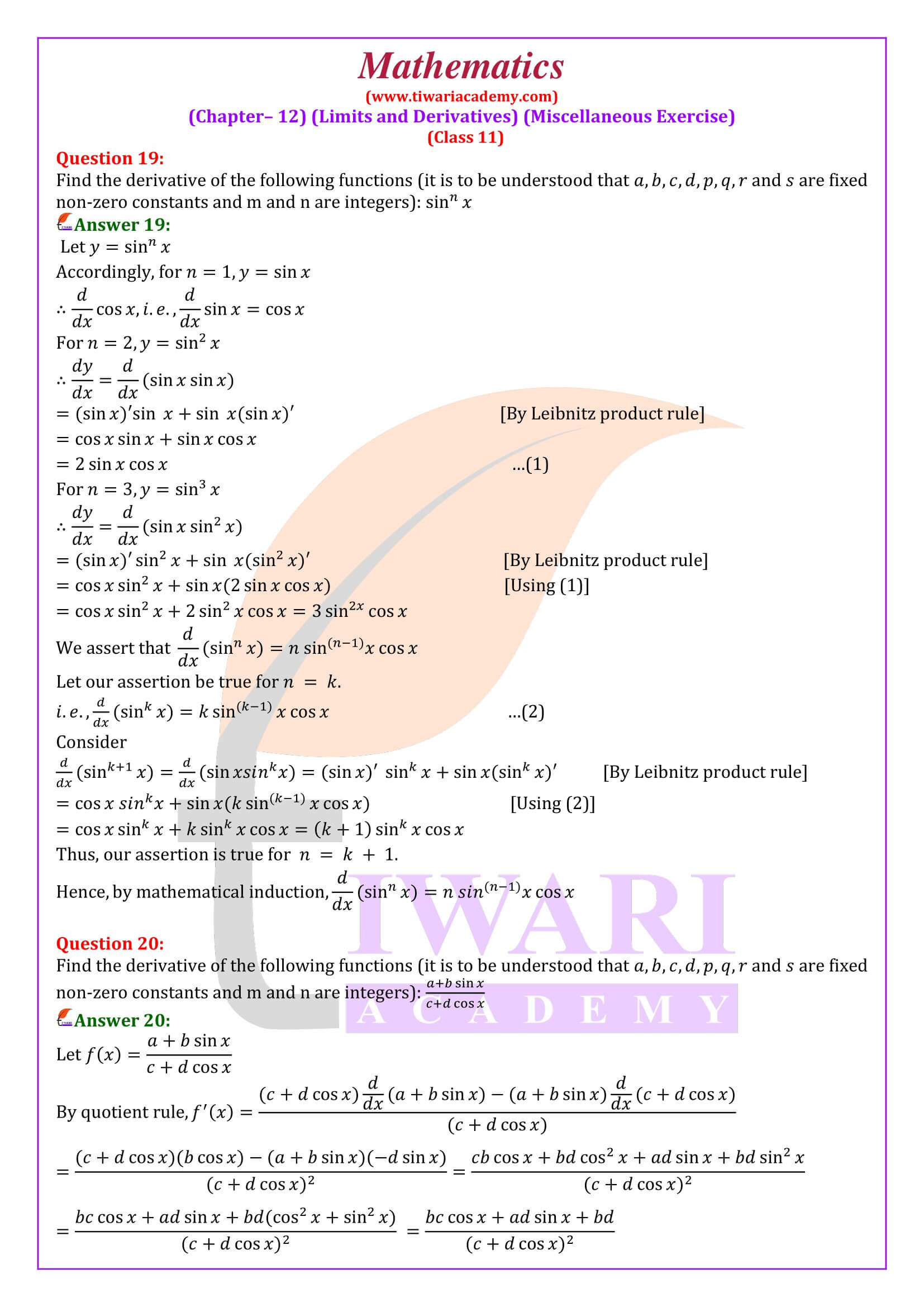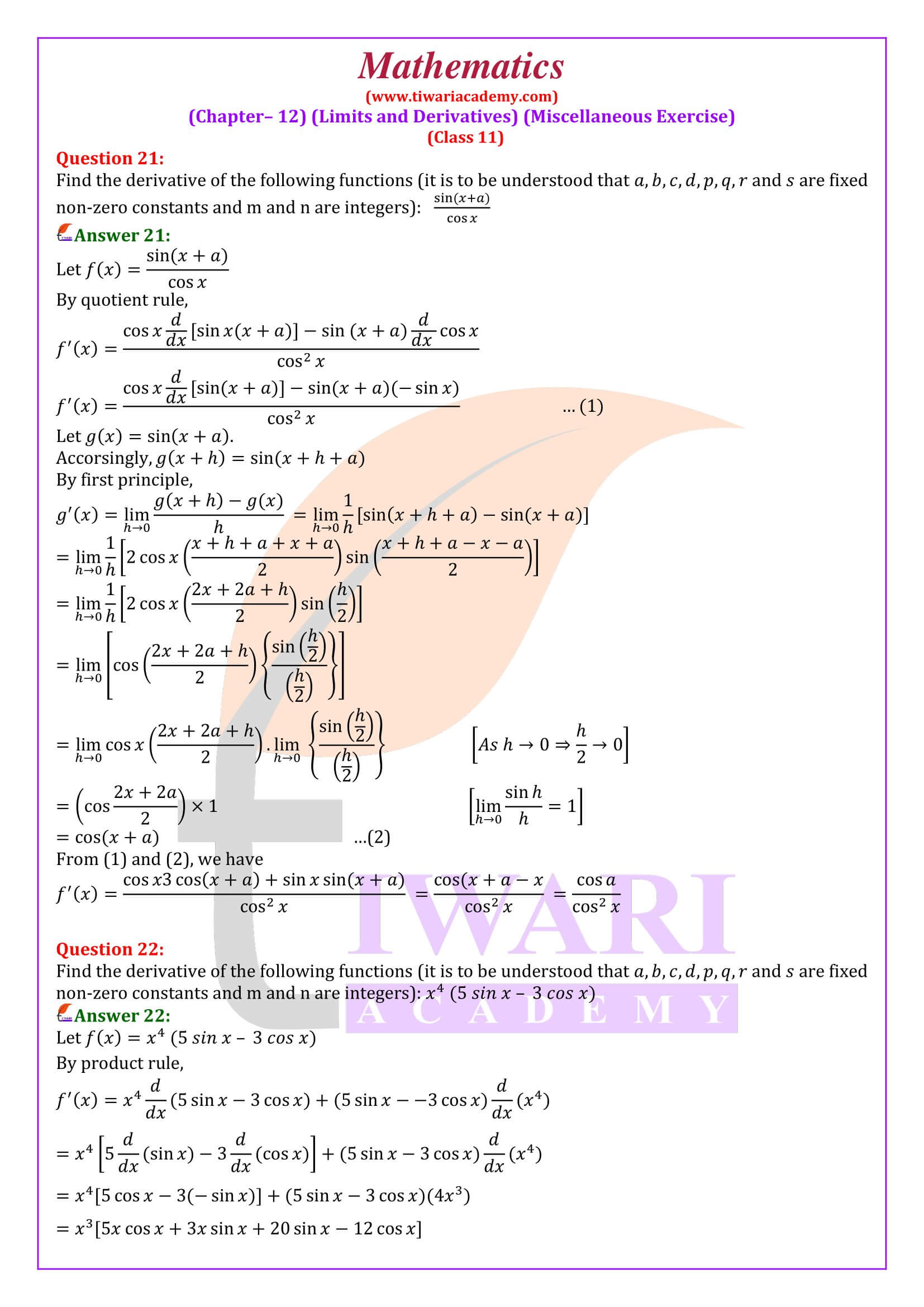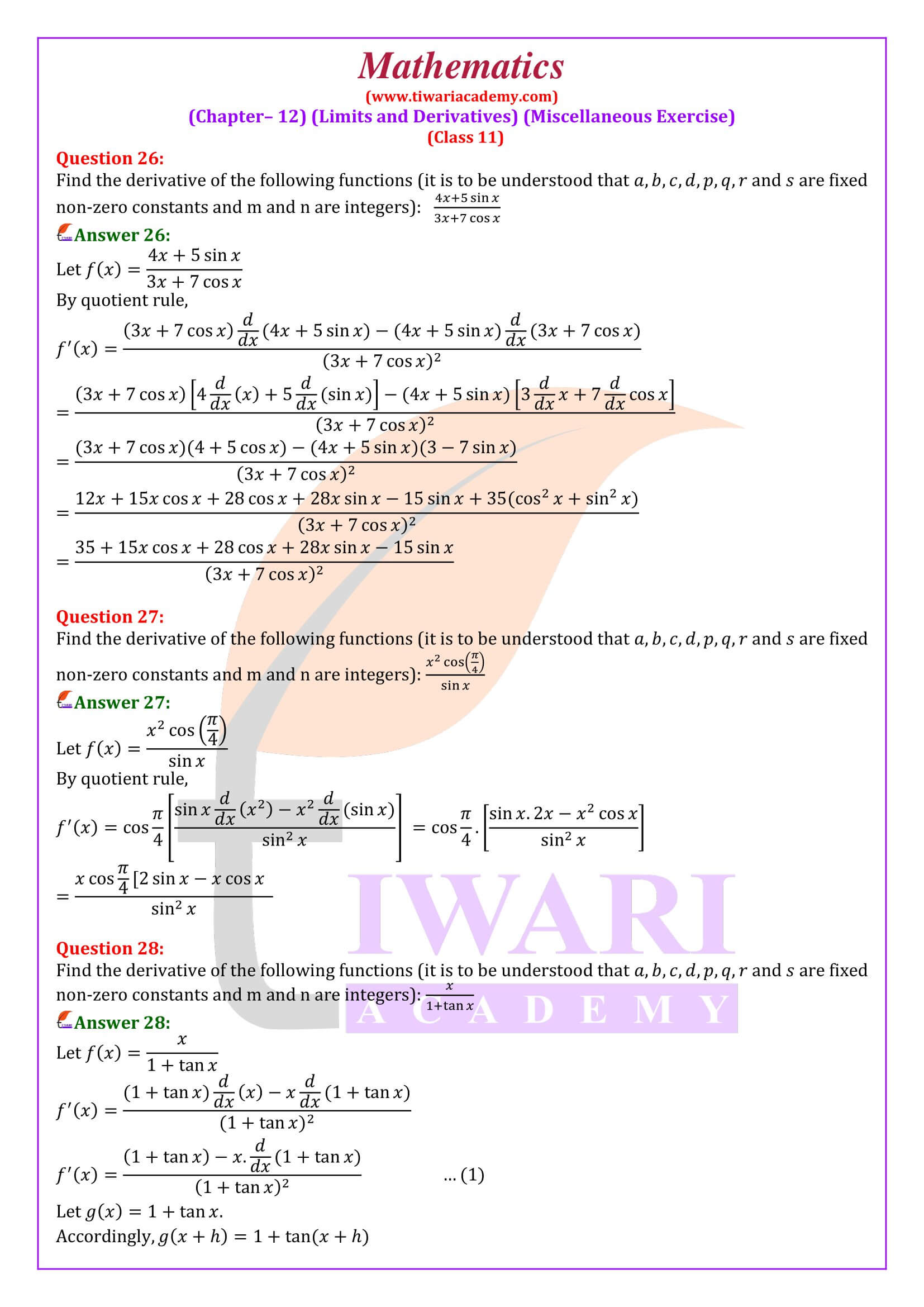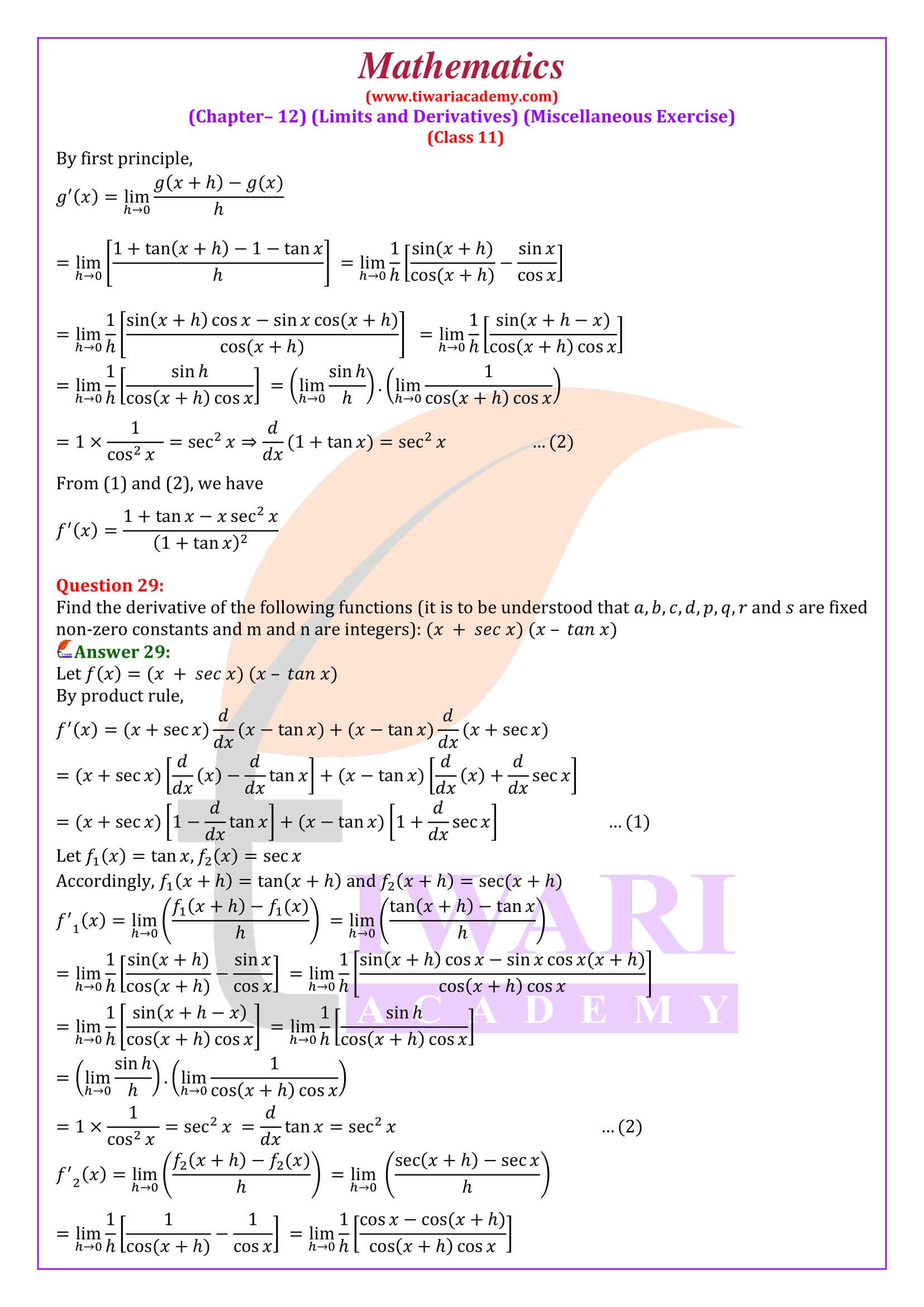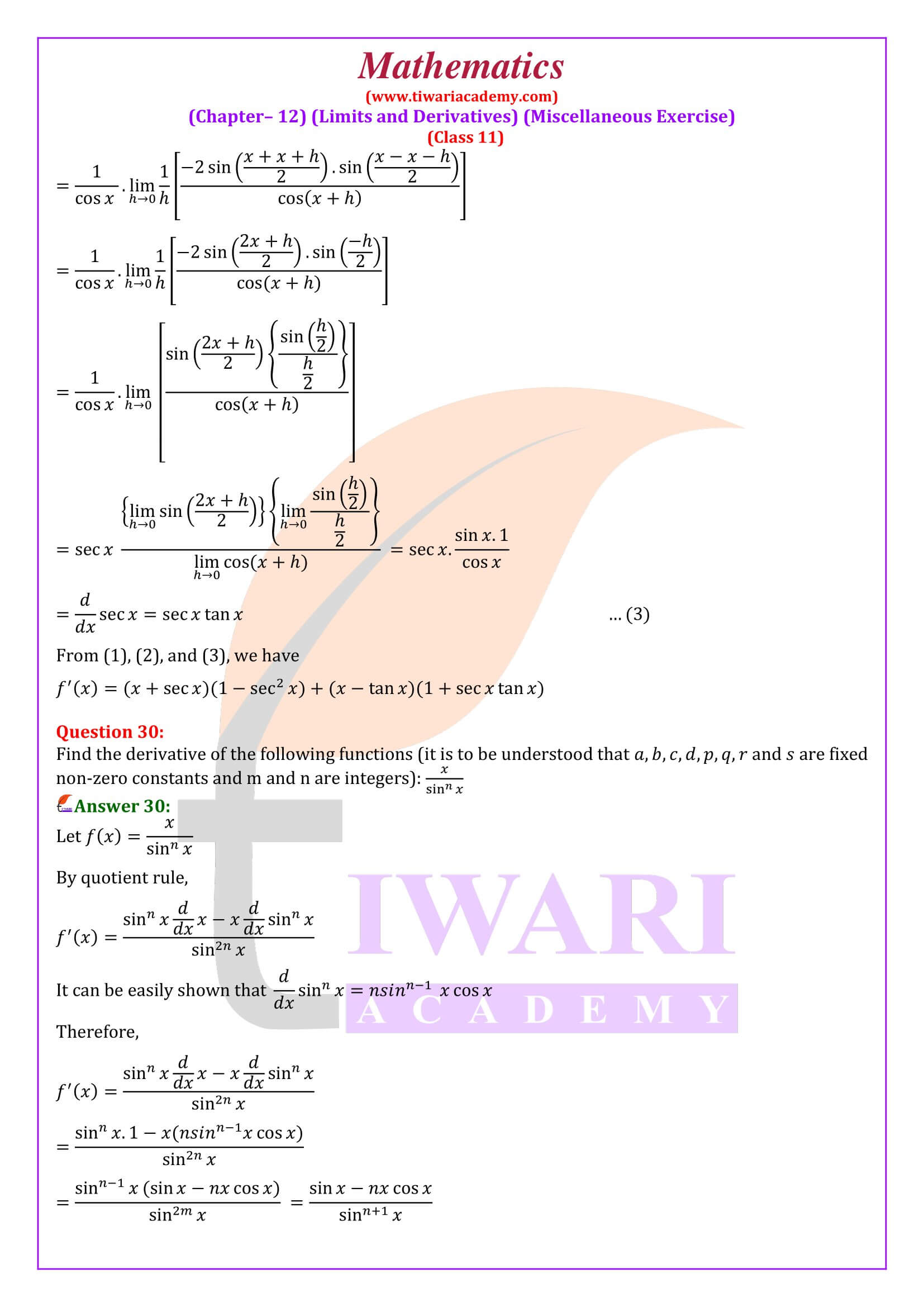 Last Edited: May 10, 2023