NCERT Solutions for Class 12 English Chapter 6 Poets and Pancakes Flamingo revised and updated for CBSE and State board Students session 2023-24. After doing the class 12 English chapter 6 exercise, you should go for very short, short and long answer type questions for practice.
NCERT Solutions for Class 12 English Flamingo Chapter 6
Class 12 English Chapter 6 Question Answers
Think as you read (Page No. 59)
What does the writer mean by 'the fiery misery' of those subjected to makeup?
The make-up room had the look of a hair-cutting salon with lights at all angles around half a dozen large mirrors. They were all incandescent lights which produced lots of heat that create discomfort for actors. They all went through discomfort and the trouble which is described as 'the fiery misery'.
The author speaks of national integration in Gemini Studios because people of almost all communities had worked and contributed at one time or another. The make-up department was first headed by a Bengali who later left. Then a Maharashtrian joined who was aided by a Dharwar Kannadiga who belonged to Andhra Pradesh, a Madrasi Christian, an Anglo-Burmese and the typical local Tamils. Doordarshan and All India Radio (AIR) started the program on National Integration much later, but Gemini Studio had set its example long ago.
What work did the 'office boy' do in the Gemini studios? Why did he join the studios? Why was he disappointed?
In Gemini studios a strict hierarchy was maintained in the make-up department. The chief make-up man does the make-up of chief actors and actresses and the players who played the crowd were the responsibility of the office boy. On the days when there was a crowd shooting, it was responsibility of office boy to apply the make-up and he usually mix his paint in a giant vessel and pour it on the crowd players.
He was in his early forties, having entered the studios years ago in the hope of becoming a star actor or a top screen writer, director or lyrics writer. He was disappointed because he failed and remained an 'office boy'. His dream never comes true and he remained on the same position.
Author's work was to tear newspaper cuttings on different topics. People saw him sitting on his desk and tearing up newspapers day in and day out that's why to most of the people he seemed to be doing nothing.
Why do the people of Gemini Studios wear Gandhian attire?
The people working in Gemini studio were impressed by Gandhiji's efforts. Gandhi used to wear dhoti and tailor made shirt which 99% of the studio people wore. They had nothing to do with Gandhi's political party or Congress. Due to the hot climate of Madras, the attire of Studio members was similar to Gandhi's attire.
Think as you read (Page No. 61)
Why was the office boy frustrated? Who did he show his anger on?
Office boy remain frustrated because despite putting in many efforts and qualities he remained an office boy. He was experiencing very uncertain and difficult times. He had a good formal education, capable of writing poetry and even have good mind in direction but even after having all these qualities he was still an office boy. He showed his anger on Kothamangalam Subbu because former was convinced that all his misery, humiliation and neglect were due to Kothamangalam Subbu who was the No. 2 at Gemini Studios.
Who was Subbu's principal?
Subbu's principal was the founder of Gemini Studios Mr S. S. Vasan. All his work was done under shadow of Mr Vasan.
Subbu is described as many-sided genius. List four of his special abilities.
Subbu was the left hand of any director or producer. It was Subbu's job to get the director out of any hurdle or complication during shooting. He had special qualities like he was cheerful during all the ups and downs. It didn't matter whether the film was a hit or a flop, he used to be cool. Second, he was the man who could be inspired when commanded by seniors. When difficulties arose in front of the director regarding a scene, Subbu had 10 solutions to it. Third, he was good in writing and wrote several poems throughout his career. Last but not least, his nature and behavior was very good, which made him good with all the people of the society.
Why was the legal adviser referred to as the opposite by others?
The legal adviser or lawyer job was in story department. Although his job was to assist director in several matters but his antics had less profit and more damage to many artists. Once an actress's career got over because of him.
What made the lawyer stand out the others at Gemini Studios?
The lawyer looked different from resof the members of department because when everybody wore khadi dhoti and tailored made shirt but he wore coat and pant with tie. In the studio, he was the only man who looked different in the army of Gandhi's.
What were pancakes? What was the significance of this for the author?
Pancakes was a U.S makeup brand, a material used for artists working in studio. The author used to be very surprised by the work of the make-up man when his job was in Gemini studio.He had never seen such makeup before. That's why he describes it in his book.
Think as you read (Page No. 64)
Did the people at Gemini Studios have any particular political affiliations?
In the Gemini studio, awesome coffee was available day and night, which was enjoyed by all in the mess. This used to be the time where everyone used to discuss political issues or current affairs. Although all were Devotees of Gandhi ji and used to wear khadi clothes but they had no inclination towards Congress or any other party. Nor they had any political affiliations.
Why was the Moral Rearmament Army welcomed at the studios?
Mr. S.S. Vasan and other Madras big bosses played into their hands. Hence, Moral Rearmament Army was welcomed at the studios for shooting.
Name one example to show that Gemini studios was influenced by the plays staged by MRA?
"Jotham Valley" was such a play by MRA that got a lot of fame in Madras. Gemini studio was impressed with this drama. For a few years, the shoots of sun rise and sunset were filmed in Tamil plays with bare stage. Not only this white background curtain and flute were copied too.
Who was the boss of Gemini Studios?
The boss of Gemini Studio was its founder Mr S.S. Vasan.
What caused the lack of communication between the Englishman and the people at Gemini Studios?
The Englishman who arrived from England at Gemini Studios gave a speech for about an hour in his native accent but due to majority of typical tamilians present there, they did not understand anything. This caused the lack of communication between the two.
Why is the Englishman's visit referred to as unexplained mystery?
The accent of the person who had come from a foreign land could not be understood by any person sitting there. Moreover, no one knew if he was an editor or poet. Only the Boss knew the purpose of his visit or what he said in his hour long speech. This way his visit remained an unexplained mystery.
Describe Stephen Spender's visit to Gemini Studios.
Stephen Spender was a poet and editor from England. He came here on the invitaton of Mr. Vasan, the founder of the studio.
No one understood the purpose of his coming because the accent in which he gave speech for one hour could not be understood by the Tamilians. Long time after his departure, people were confused as to what was the purpose of Stephen's arrival.
Think as you read (Page No. 65)
Who was the English visitor to the studios?
Stephen Spender was the English visitor to the Gemini Studios. He was the editor of 'The Encounter', a British periodical as well as a well known poet, essayist, novelist of twentieth century.
The author made some research on short story contest which was sponsored by English periodical, The Encounter. Regarding this he visited British Council Library where he saw fresh copies of this periodical lying there. When he read the editor's name, he could hear bells ringing in his heart because he was none other than the English visitor who gave an hour long speech in Gemini Studio and whose name was Stephen Spender.
What does 'The God that Failed' refer to?
Six authors from different countries described their journeys into "Communism and their disillusioned return". Each one has separate aspects described in this book. Six famous authors are Andre Gide, Richard Wright, Ignazio Silone, Arthur Koestler, Louis Fischer and Stephen Spender.
Understanding the text (Page No. 66)
The author has used humour in his story at some places while narrating the life at 'Gemini Studios'. The first such example was use of word 'fiery misery' for artists who used to be much bother because of incandescent light on large mirrors. He has written about Make Up man that he did not leave any pore empty on actor's face by applying excessive lotions and options. The author has well explained how the career of an actress ended due to a small act of legal advisor. Last but not least, the crowd at Gemini Studio does not understand a single word in speech given by famous poet and novelist Stephen Spender.
Why was Kothamangalam Subbu considered No. 2 in Gemini Studios?
Due to his creativity, Subbu had become Mr Dependable of Gemini studio without which no work would have been done by the director. Whenever any director or producer was in a fix in any situation, Subbu had multiple solutions for him. There was hardly any situation when Subbu does not have a solution for. Because of this, he was called the left hand of the Boss or No. 2 of the studio.
Stephen was invited to the Gemini studio at the invitation of the Boss Mr S.S. Vasan, where he had the opportunity to speak for an hour. But because of his typical English accent, no one could understand what he was saying. And after his departure, everyone was asking each other whether you had any understanding why he had come. This is probably the first time in history that the purpose of the chief guest's arrival could not be understood even after years of his departure.
The author was a prose writer. He wanted to send a short story for a contest organized by a British periodical, 'The Encounter'.
Talking about the text (Page No. 66)
Discuss in small groups taking off from points in the text.
Film-production today has come a long way from the early days of the Gemini Studios.
In India, we can see significant changes in film production line. Over 1800 films are produced annually. There is a constant change in technology and creativity over the decades. The great legend Mahadev Patwardhan discovered the art of cinemas in 1885 while the era of films began with Harishchandra Sakharam Bhatavdekar's first short film on wrestling. He was the first one to make a motion picture in Indian cinema. After which he brought a camera and a projector and started his film journey by making films based on day to day life. Interestingly, his film "The Wrestlers" was shot during a wrestling match that took place in Mumbai and was the first film to be shot by an Indian. The early three decades (1900-1930) were considered as social protests in the history of Indian cinema as only three big banners namely, Kohinoor films, Prabhat Talkies, Bombay Talkies and New Theaters to name a few ventured into making silent films based on Indian mythology and social issues. The year 1931 was considered as an experimental era for Indian cinemas with the release of India's first ever sound (talkie) film, 'Alam Ara'. The first color film of India is considered as 'Kisan Kanya' that was released in the year 1937 and was made by Modi B Gidwani. With evolving technology, films have also changed. From silent films with live music to now 3D and 4D, we have come a long way. We never know what future holds but change is the only constant so with everything else changing, films will also reflect those changes. Every new technology will help create new innovations and perhaps make the experience better.
Poetry and films.
Poetry and films are interlinked to each other. There was no dearth of poets in the Gemini studios set up to direct films. It was the favourite haunt of poets like S.D.S. Yogiar, Sangu Subramanyam, Krishna Sastry, Harindranath Chattopadhyaya among many others. Even the office boy whose job was to apply lotions and potions on the faces of the artists used to write poems. Subbu had a separate identity as a poet and he was capable of even complex roles. The story department in studio was called the assembly of poets. Even in the mess every day, everyone used to talk about their own poems while taking sips of coffee.
Humour and criticism.
Humour and criticism are two main ingredients of life. Both have their own importance. Humour creates interest and attraction and brings out the hidden talent of any person. This is something that makes people more happy and enthusiastic. A humorous story has more readers, a humorous film more viewers. This is because they provide entertainment and a respite from the tedious existence.
Criticism by means of humour is more effective, hence writers and film-makers often use humorous elements in their works and make sarcastic comments and criticism. Criticism is extremely important in life because the room for improvement ends where there is no criticism.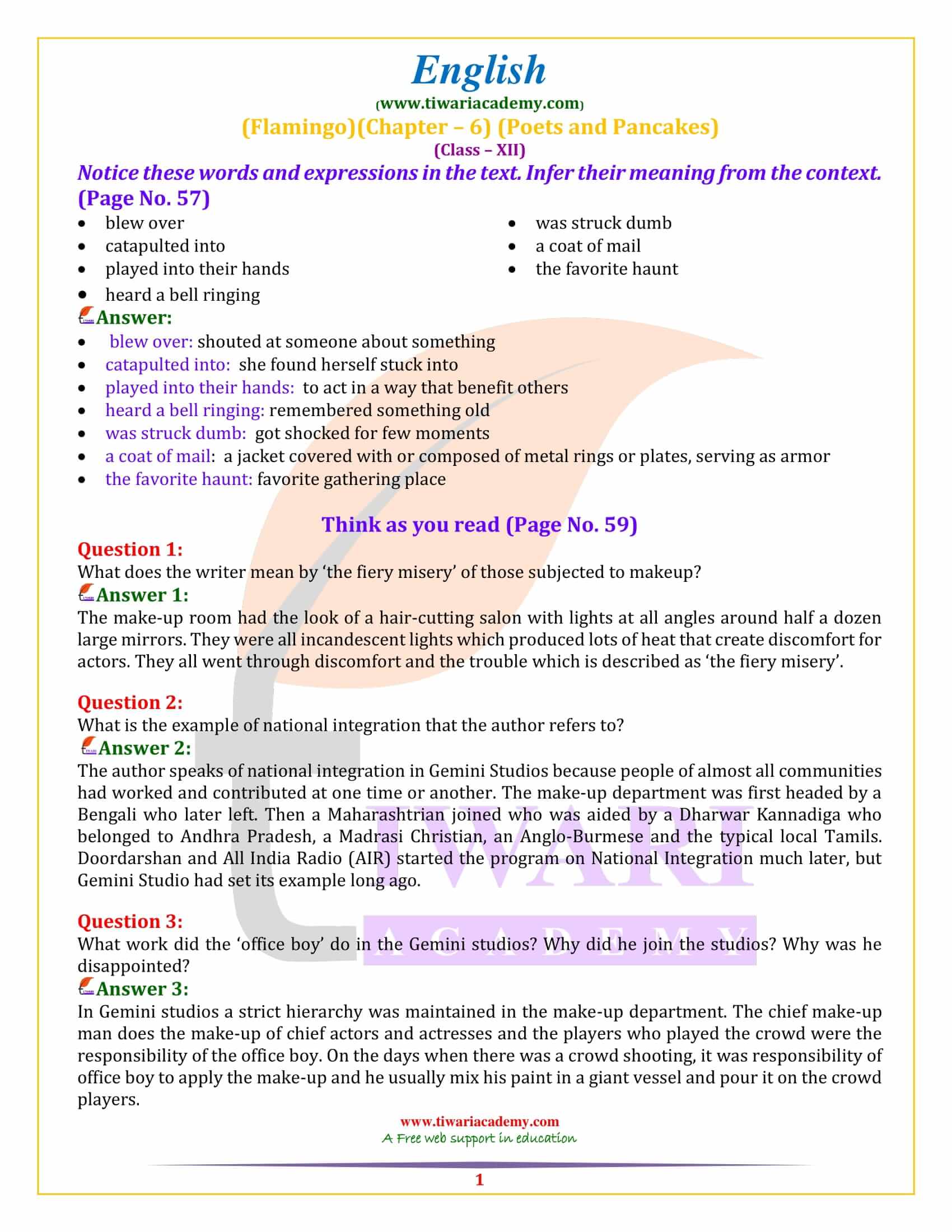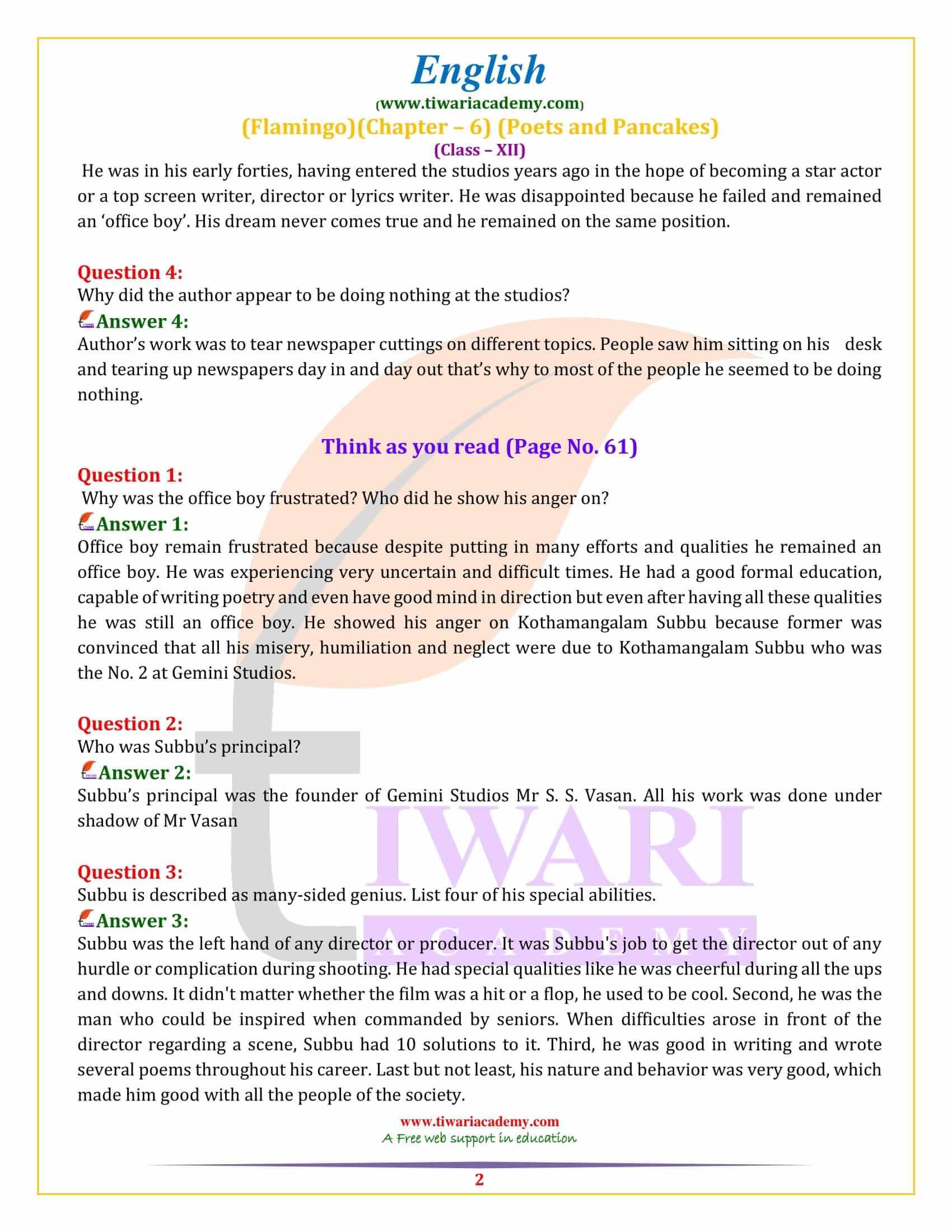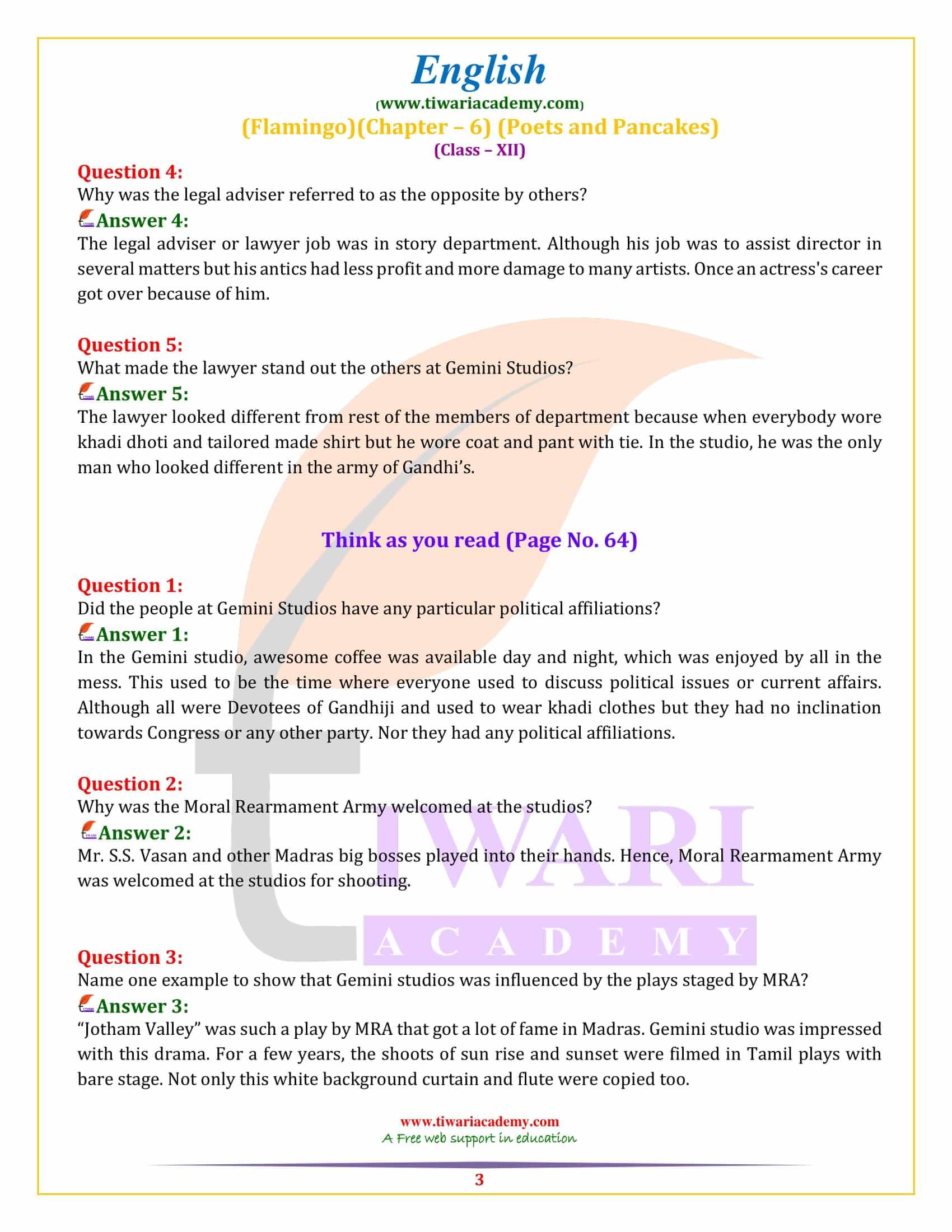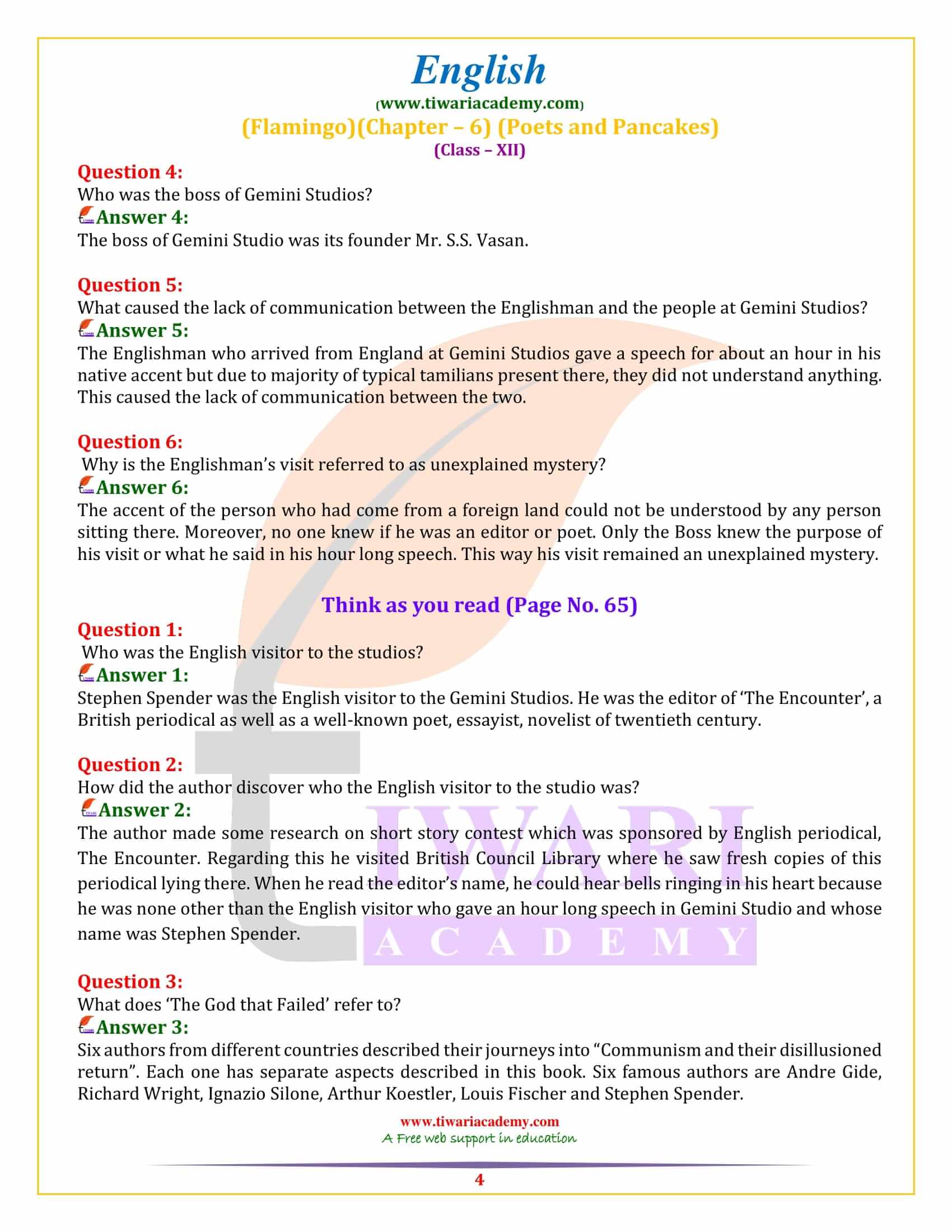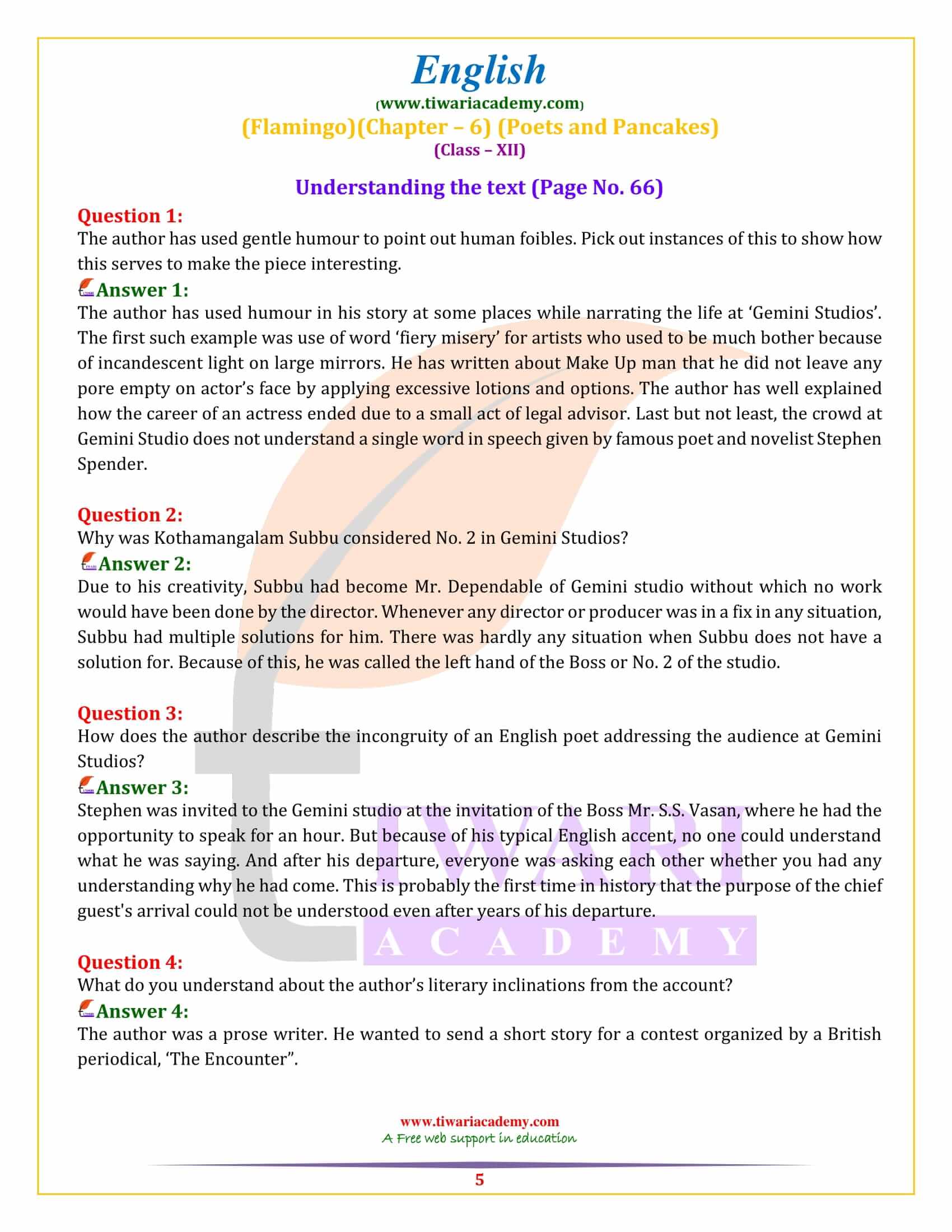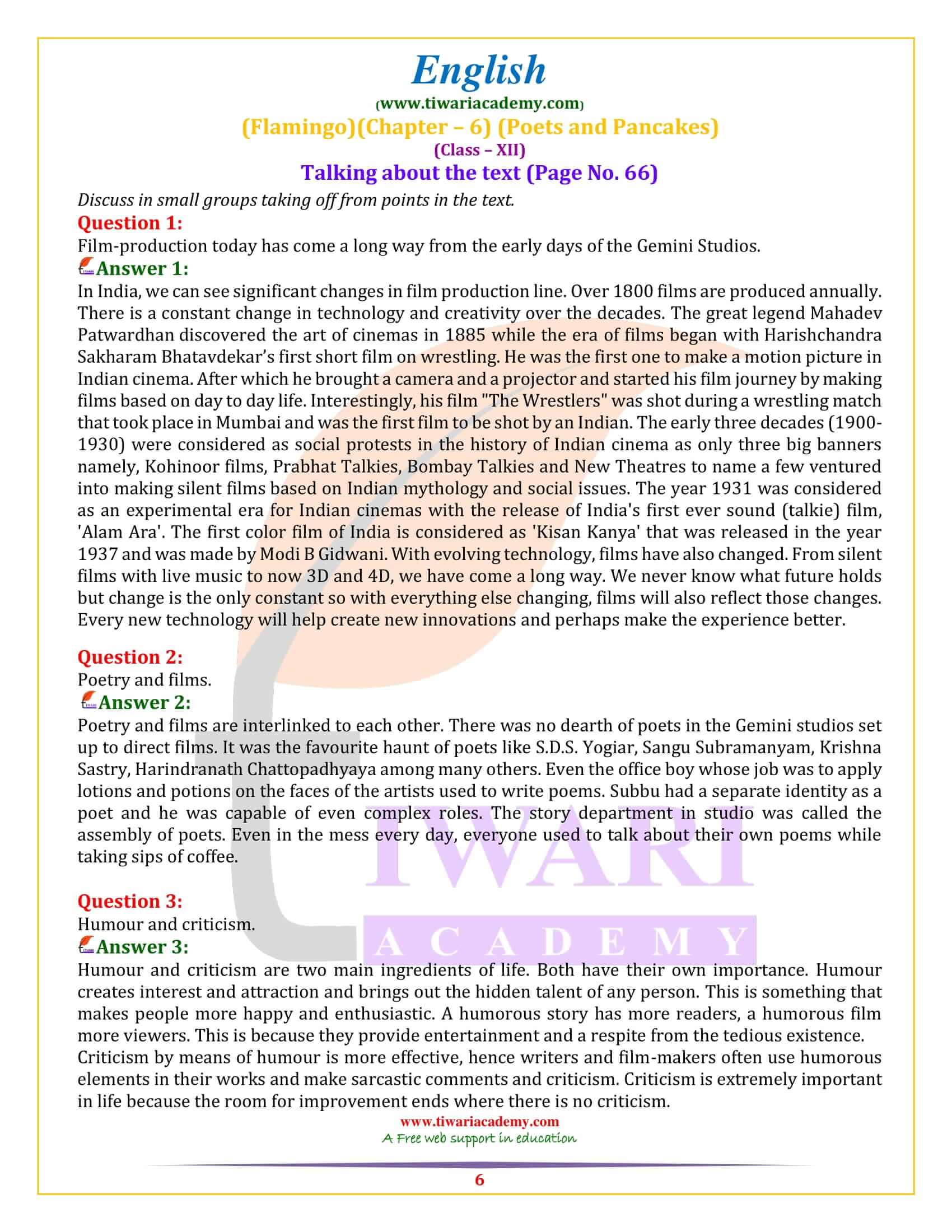 Last Edited: September 4, 2023