NCERT Solutions for Class 5 Maths Chapter 1 The fish Tale taken form Math-Magic textbook updated for new academic session 2023-24. All the Solutions of Grade 5 Maths are given in Hindi and English Medium free to use online or download in PDF. 5th Maths the Fish Tail chapter deals with simple questions that involve the use of multiplication rules. You must practice all the questions from this chapter to be better prepared for your test.
NCERT Solutions for Class 5 Maths Chapter 1
5th Standard NCERT Maths Chapter 1 Summary
How many such places do you have a visit where there are lots of water places where there is water like the ocean or maybe river? Have you ever wondered what is like to be a fish in water? Or maybe how many types of fish are there? If not? Then do not worry about that because this chapter will get you cover because here you will read much of the details and facts about the fishes in the ocean which will be enough to make you convince you and your parents to arrange the next trip to near sea or ocean.
Class 5 NCERT Maths Chapter 1 Biggest Animal in our World
Like whale, shark is the one and only biggest living mammal on earth and you will be able to see the picture of such an amazing species. Do you know how to swim? Because these beautiful creature lives underwater and experience their freedom. Once they have entered in the world they all are living in.
CBSE Class 5 NCERT Maths Book Chapter 1 Varieties of Fishes
How many fish varieties did you ever see in the Ocean or maybe in the pond because in this chapter you will read and see the pictures of different types of fishes and even some of the fishes which don't even look like fish too?
Class 5 NCERT Maths Textbook Chapter 1 Activities of Fish
What are the scarier fish you can see and which fish is funny? Because I found the crab fish and ghost crab are funny. The way they walk sideways and when you approach towards them they run so fast and that too sideways. Have you ever tried to run sideways? You will feel l funny too.
5th Maths Chapter 1 Collect the Knowledge about Fish
Is there any other marine creature that you have found to be funny? If not, then you must look deep into the ocean and if the ocean is not really near to you then do not let this stop you. Because all you can do this, first read the chapter and if you don't satisfy with your eagerness then it suggests you to search it on Google and read about such calm and beautiful creatures but this time try to find similarities between them and us. Because curiosity will lead you to some of the most amazing answers.
Class 5 NCERT Maths Chapter 1 Fishing Boats
We can categorize fishing boats according their speeds and fish catching power per trip. Different type of fish catching boats are given in the table.
| Type of boat | Catch of fish in one trip (in kg) | Speed of the boat |
| --- | --- | --- |
| Log boat | 20 | 4 km/h |
| Long tail boat | 600 | 12 km/h |
| Motor boat | 800 | 20 km/h |
| Machine boat | 6000 | 22 km/h |
What the student of class 5th can learn from Chpater 1 of Maths NCERT?
The chapter is about the fish and fisherman who make their living out of it. The chapter introduces you to different types of fish in the oceans. the chapter deals with a vast range of basic knowledge of marine activities and marine species.
What are the things that you find interesting in unit 1 of class 5 maths?
The interesting part of the story in chapter 1 of class 5 is that how people with such hardwork try to work even harder to get themselves a boat with the help of bank to own the business and then saving 25 Rs monthly to make a bank for them which encourages them to earn more and save more.
Did you find unit 1 from class 5 the NCERT book of maths interesting?
In unit 1st of the 5th class book, I found various information from the marine life (different types of fishes in the ocean) to how people earn from them making their own business. This all with lack of education but they do have knowledge of work they are doing.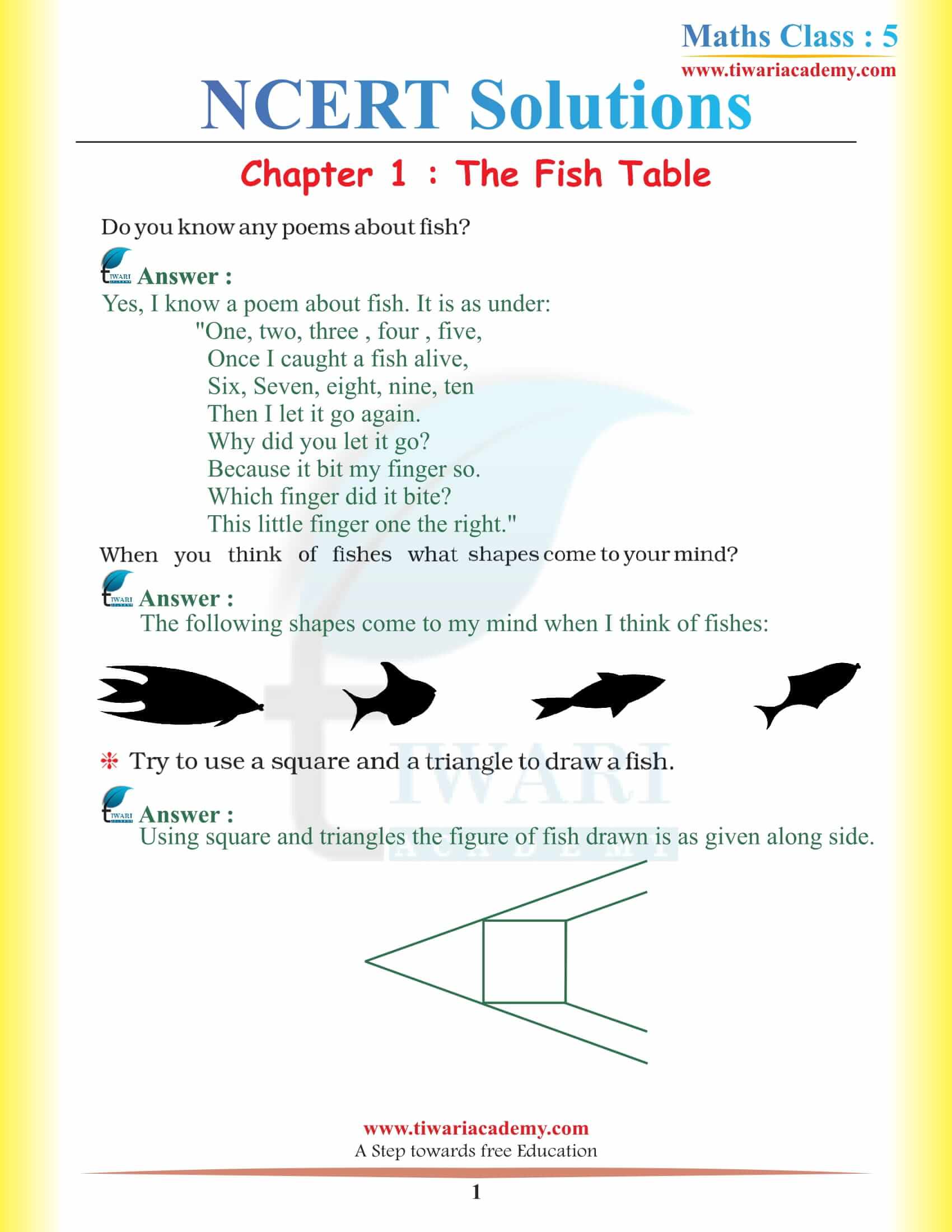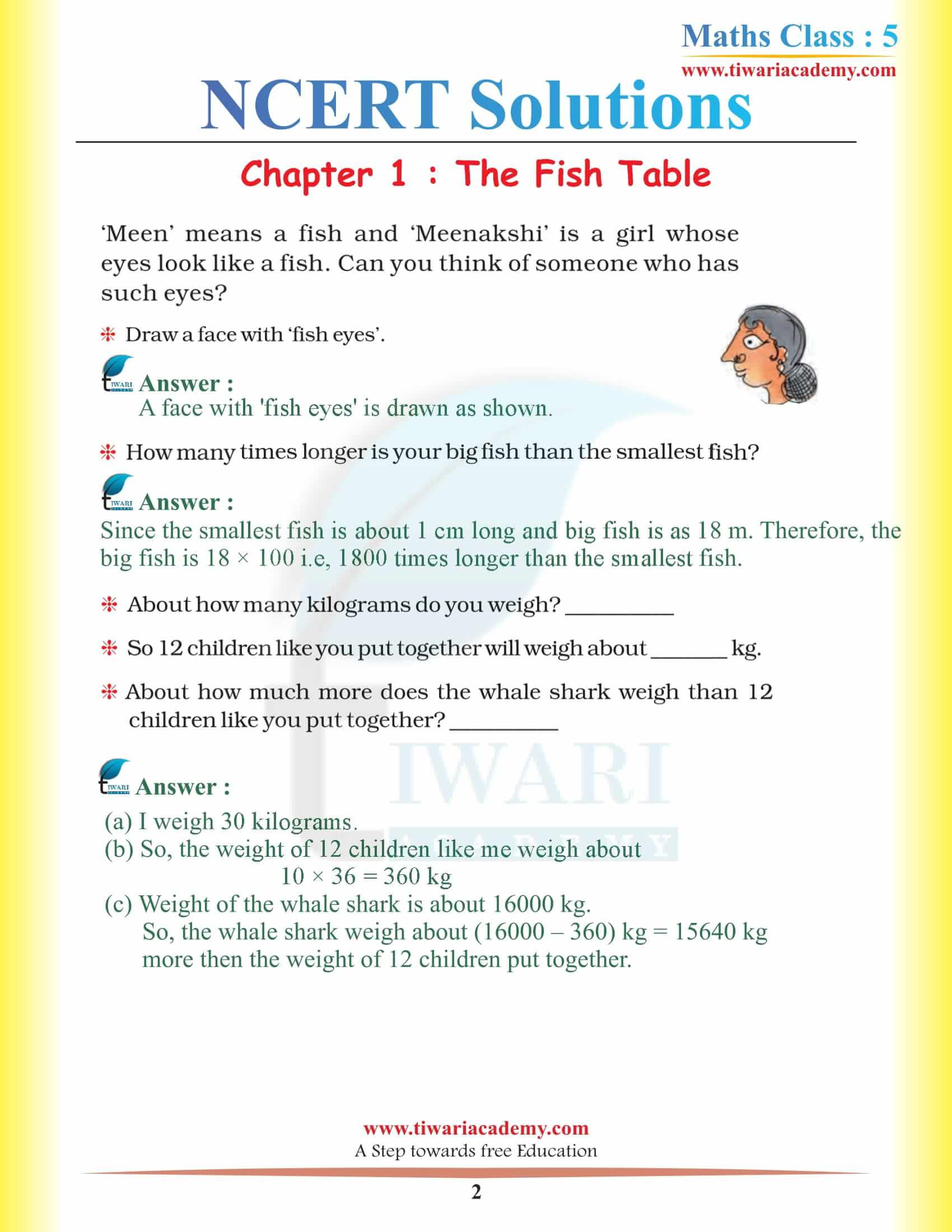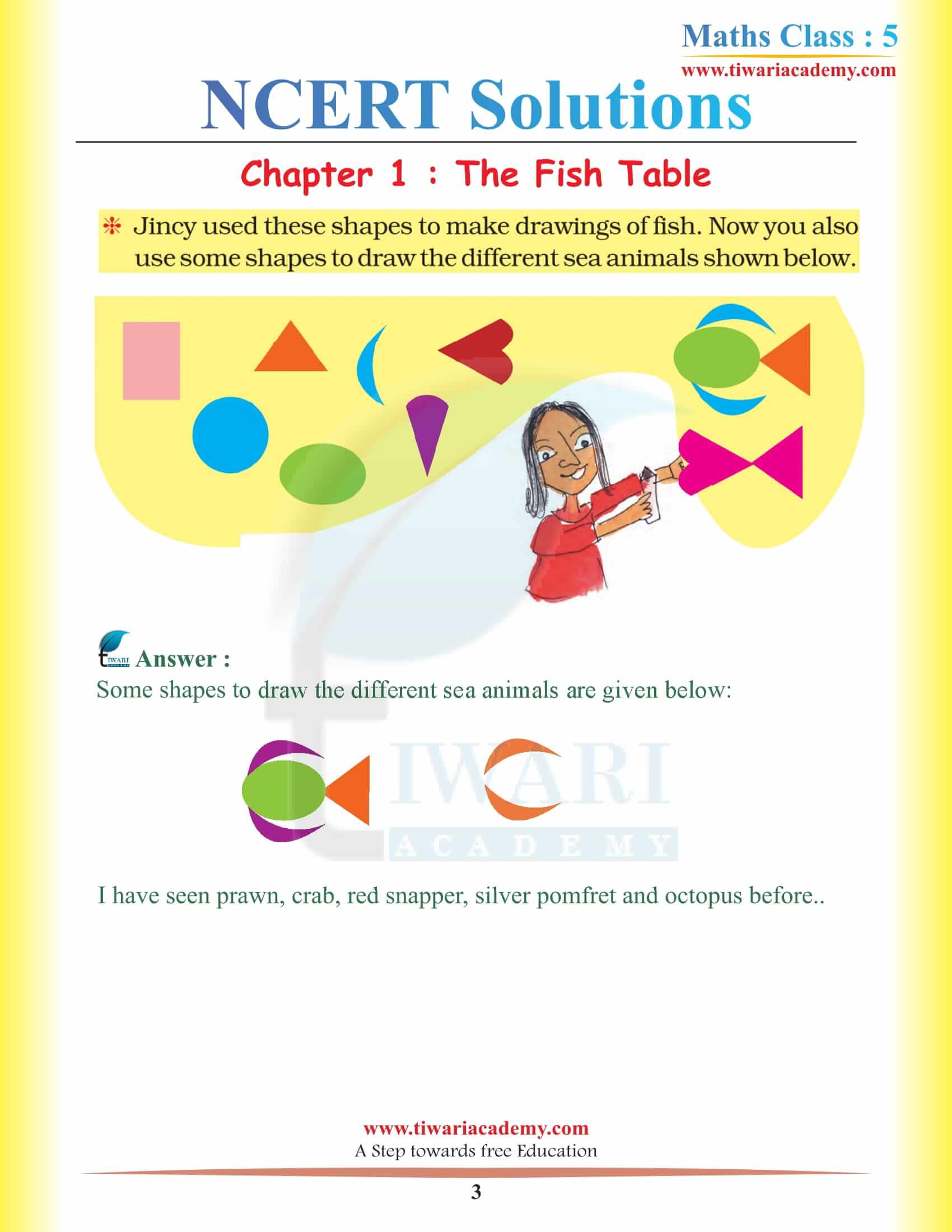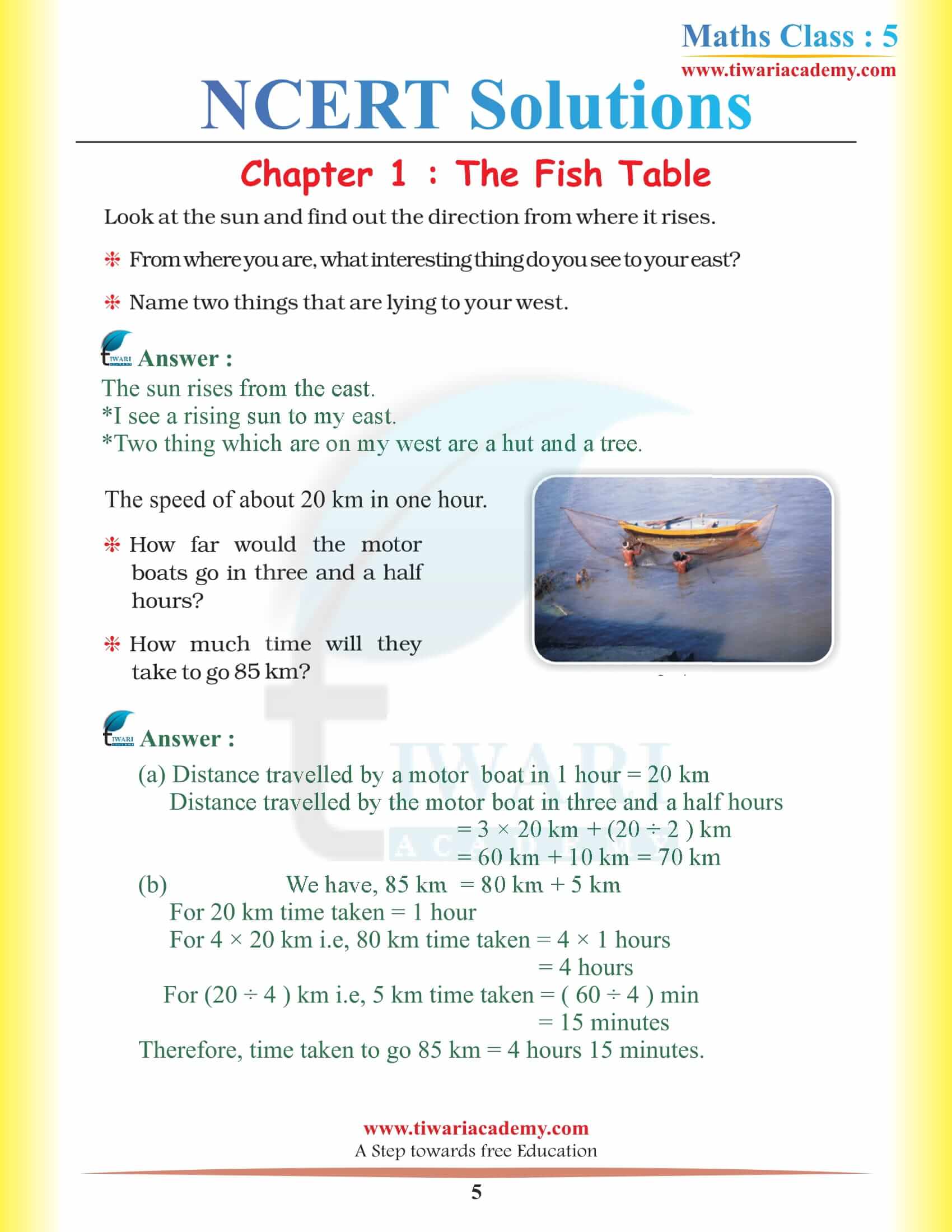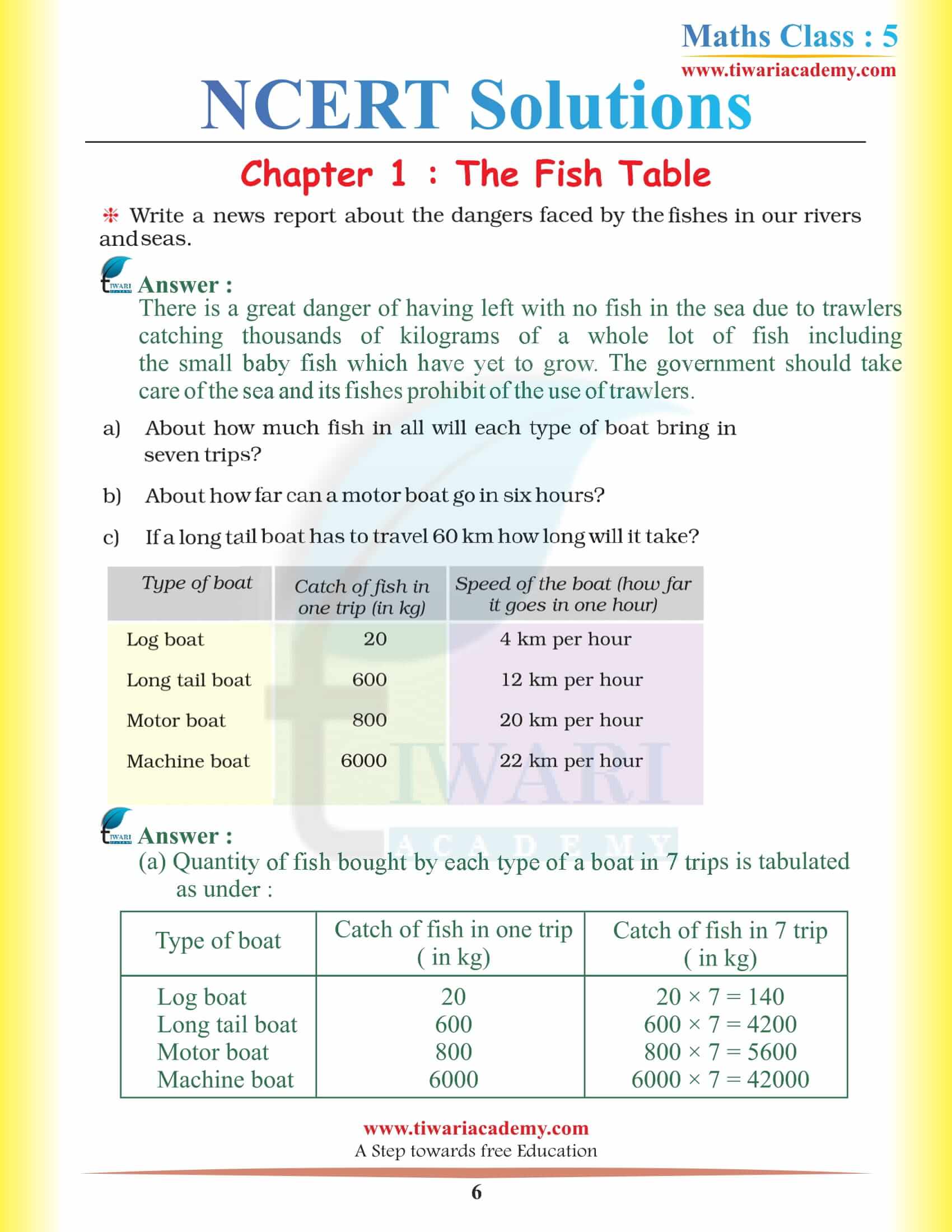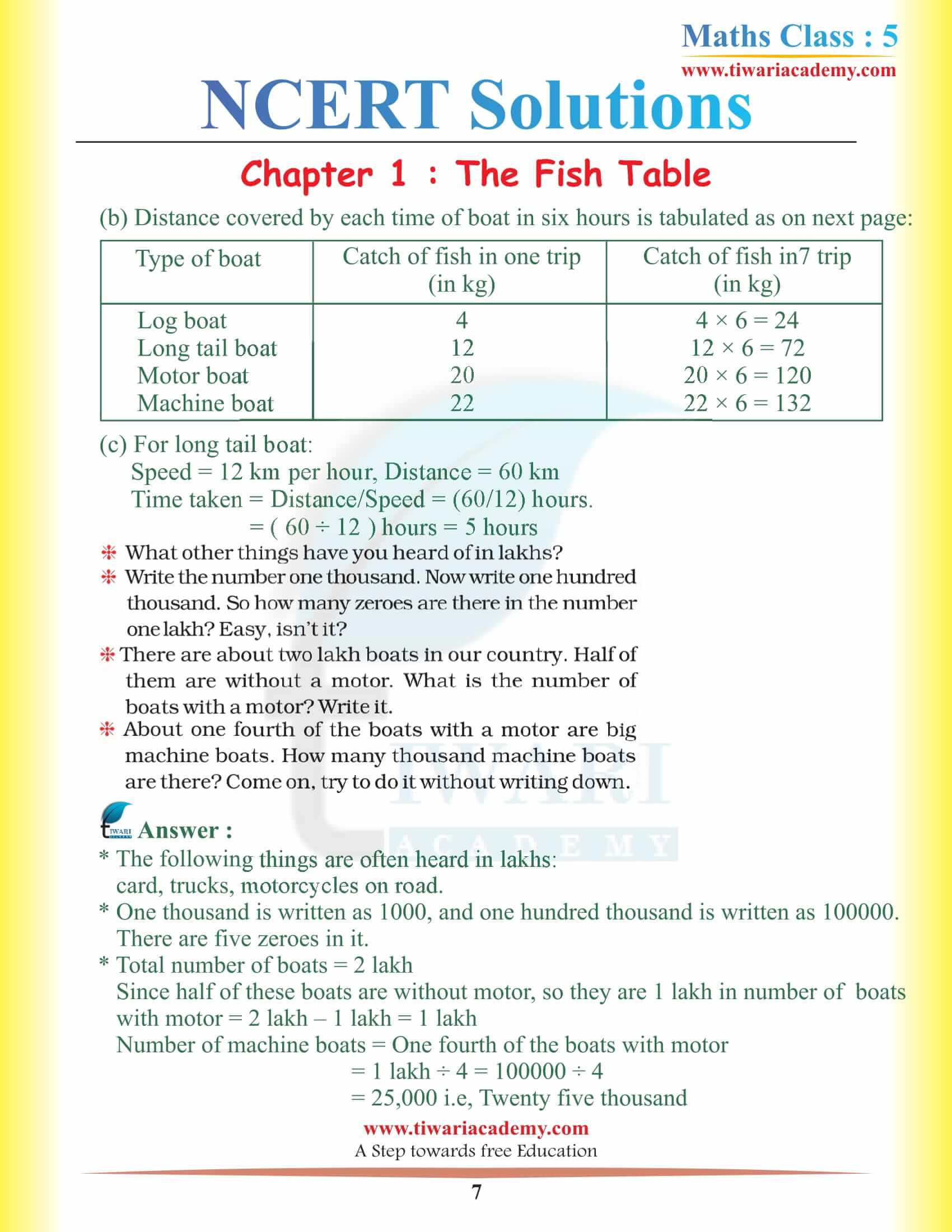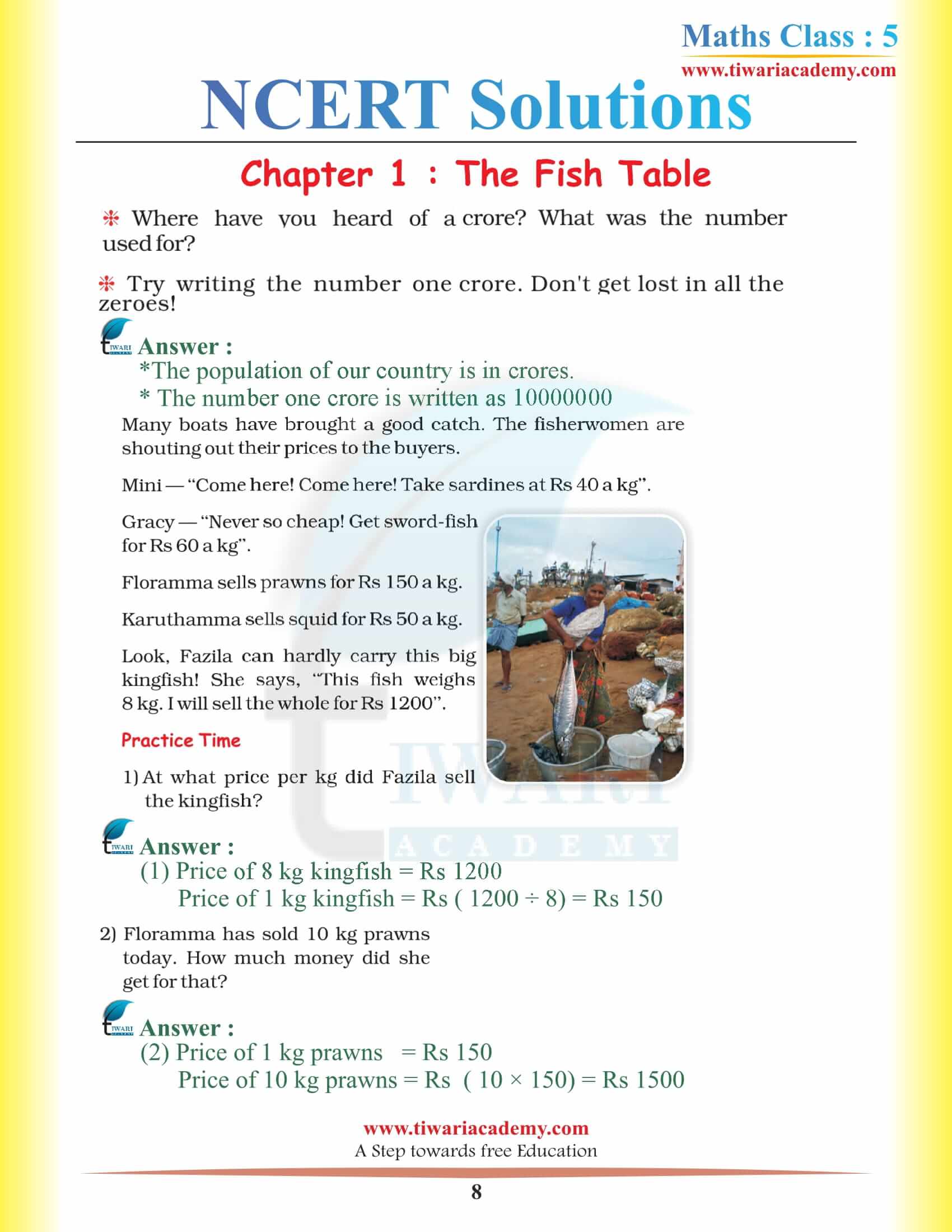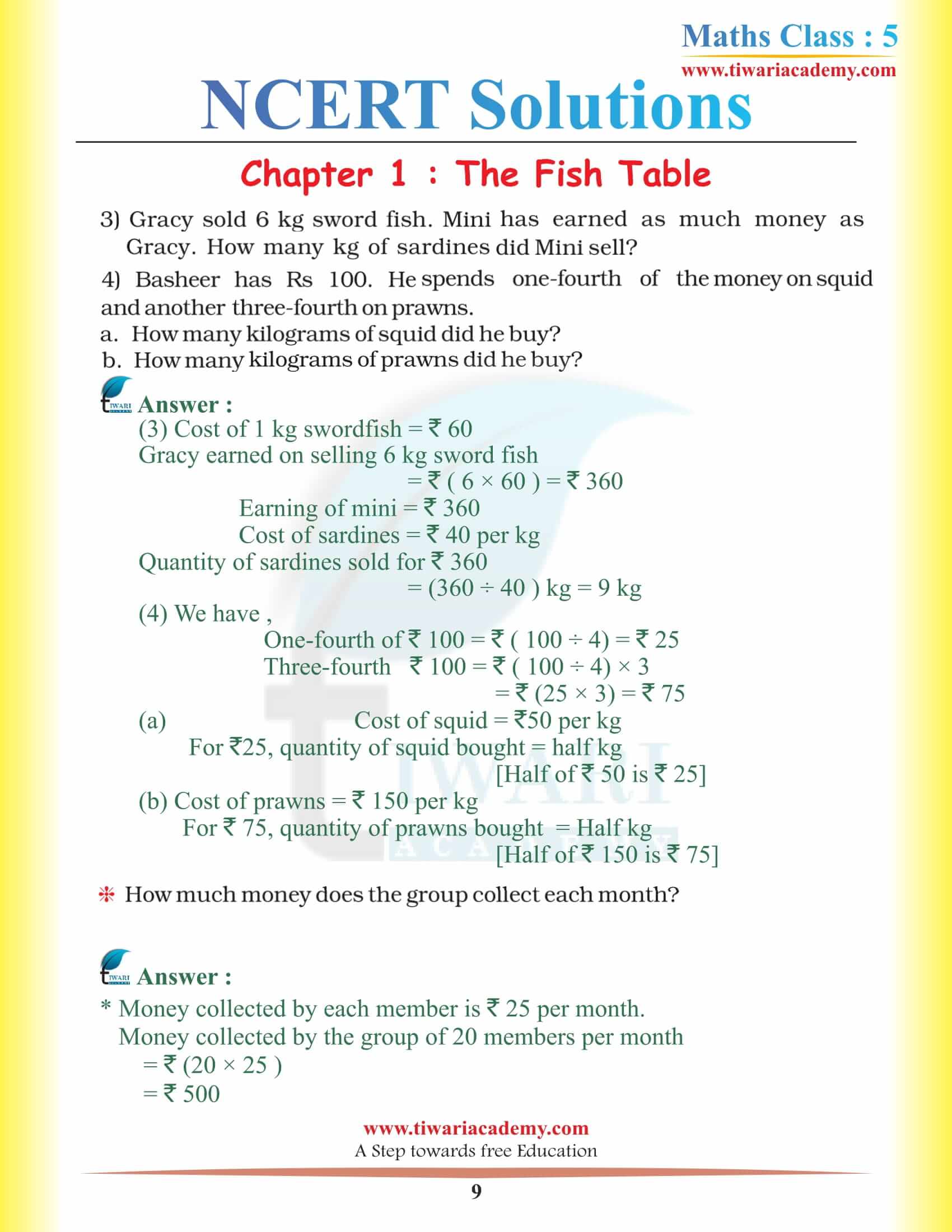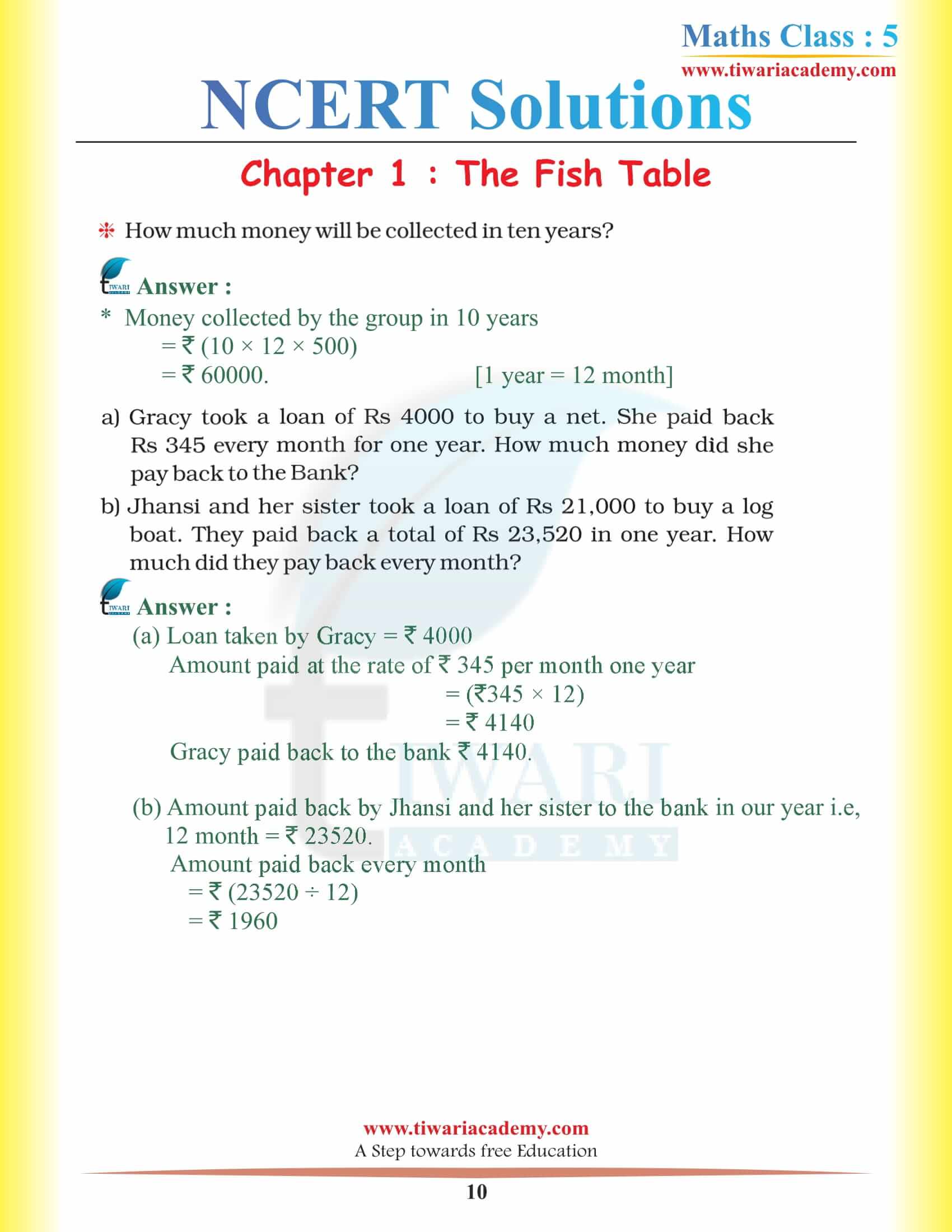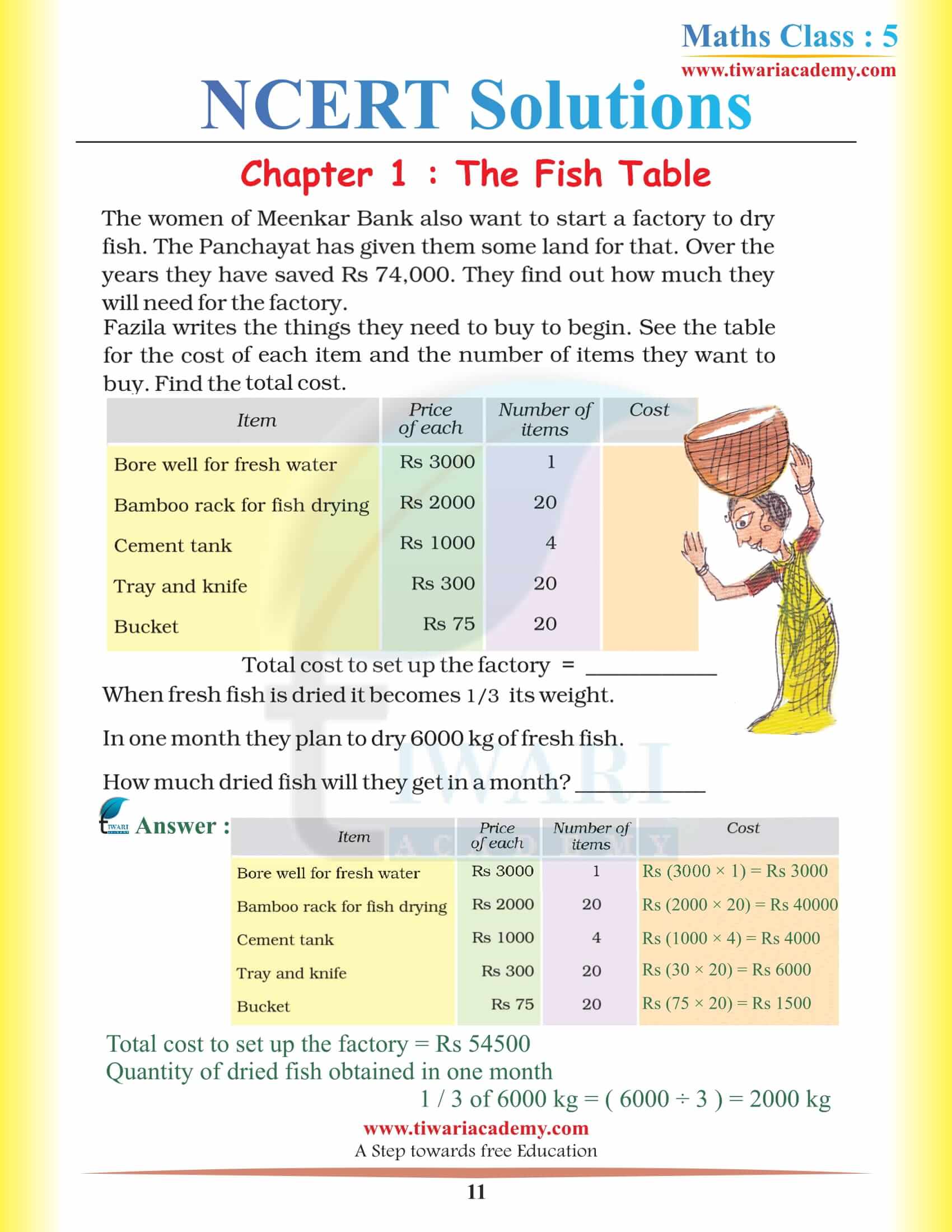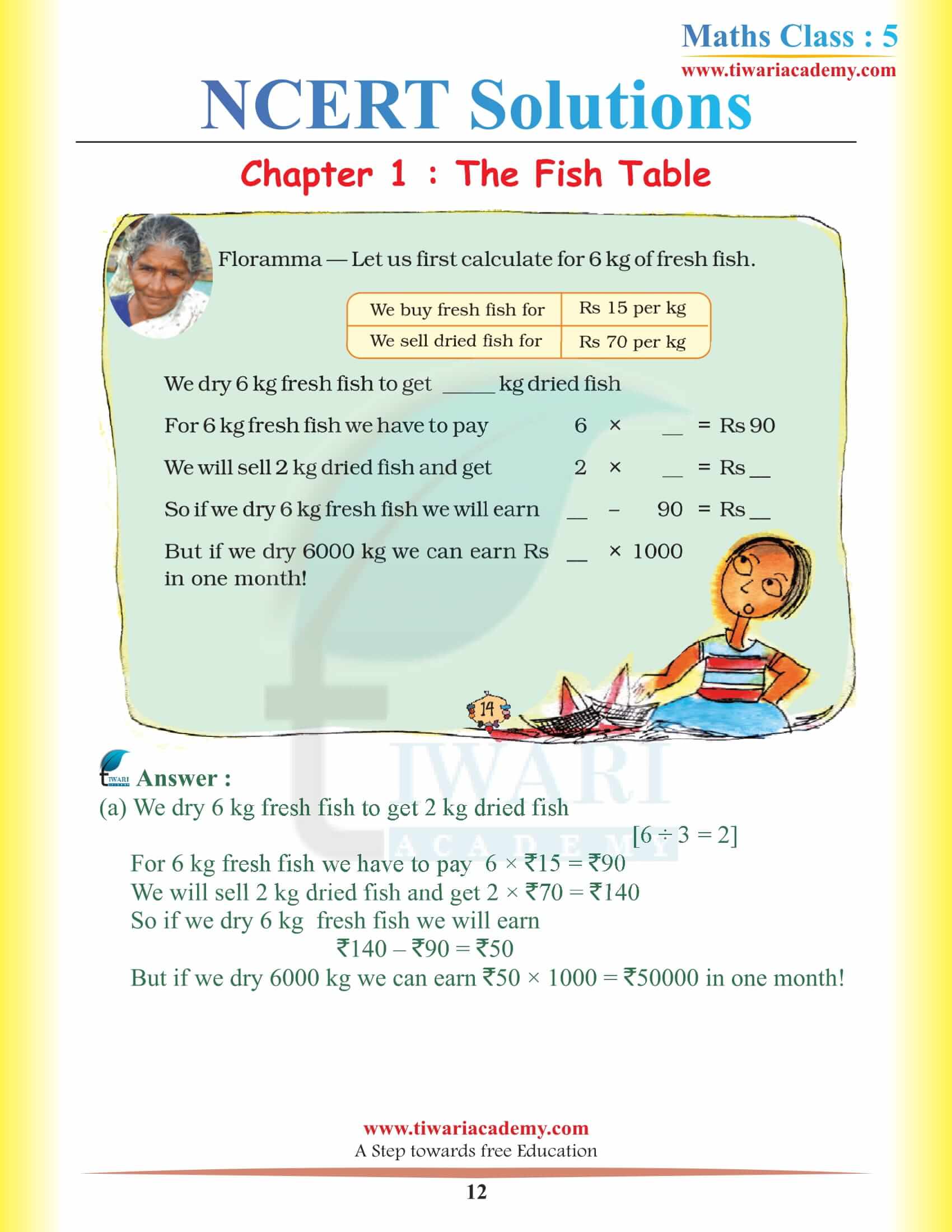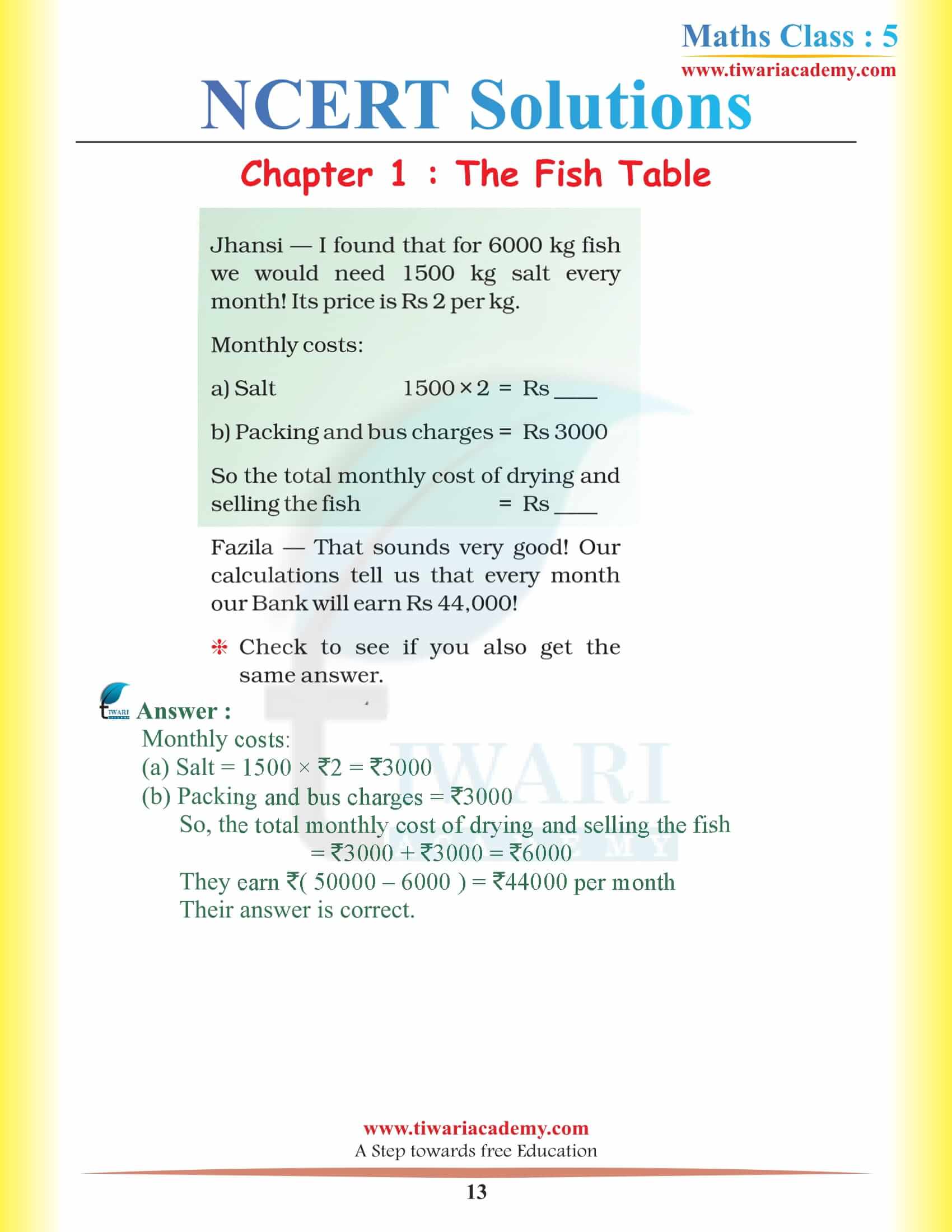 Last Edited: March 24, 2023