NCERT Solutions for Class 5 Maths Chapter 4 Parts and Wholes in English and Hindi Medium updated for new academic session 2023-24 free to download in PDF. Math-Magic 5 Chapter 4 is about fractions and its properties. You have to solve different questions for the area model based on parts and a whole and using different shapes.
NCERT Solutions for Class 5 Maths Chapter 4 Parts and Wholes
NCERT Solutions for Class 5 Maths Chapter 4
Class 5 NCERT Maths Aim of the Chapter 4
Since you have already read the title of the chapter and you might have already guessed the topic is all about dividing the shapes into different parts the task that you have already done in the previous chapters maybe with the help of someone supervising you.
5th Standard NCERT Maths Chapter 4 Divide in Parts
Once you open the chapter you will be able to check the different country flags and these flags are showing you how the colors are being divided into equal parts and that is the objective for you to achieve in this chapter to complete the divide in such a manner that there won't remain any number and answer that you get is also accurate enough to share. The flags in the chapter are not only to make learning about the different countries it is about the how the part of the whole shapes in been divided into.
CBSE Class 5 NCERT Maths Book Chapter 4 Art to Make Flags
That is why in the activity it is given in the chapter to make flag will make you understand how to do it and because you are already smart enough that in your art and craft subject you have already drawn many flags but this method will be used here to make a real on as the directions are already given in the chapter.
Class 5 NCERT Maths Textbook Chapter 4 Learn Different patterns
Not only that there are other activities given in the chapter completing that will make you play with it and have a fun time but once you complete these activities for sure you will learn how to divide equally without even realizing it.
For say you had enough chocolates and you have already realized there are patterns drawn on every part of the chocolate and some of us even eat in such a way that it doesn't spoil the pattern. However, we didn't even realize that the patterns were actually divided into equal parts and how do we have to use that you can check in the activity given in the chapter.
5th Maths Chapter 4 Creativity
How you can go more creative with the help of the patterns given in the chapters you can see in the next activity and then color it and try to copy those ideas of making patterns useful for the drawings.
All you have do to select the desired shape and then try to implement the shape into the drawings you have made your mind and then before you color the picture you can divide it into parts and then start coloring it and then you will find it that you have made drawing with the help of shapes.
Class 5 NCERT Maths Chapter 4 Moral of Story
Not just that is it for you this chapter is also coming with the story of Akbar and Birbal, now the story of these characters is always something that everyone like this story always comes with the moral too.
How to make chapter 4 of Maths more engaging for the student of class 5th?
There is a story of Akbar named "Greedy gatekeeper". One can always start the chapter with this story to hold the attention of class students as by the time students reach class 5th they had already studied so many stories about the character Akbar and Birbal and everyone likes their stories and proceed with the main objectives.
What are the main topics on chapter 4 of class 5th Maths you found important?
The chapter contains information on various shapes and sizes. However, the main information from my point of view is numerical given different parts of the chapter where one has to divide the shapes in either half or quarter and or even smaller than that. This information is important to understand the division for upcoming chapters too.
How should students of Maths class 5th complete unit 4?
To complete the chapter students must start with easier topics available in the chapter and then give more time to complex calculations given in the chapter because I found those calculations more time consuming and it could create confusion among students of class 5th Maths and that required effective explanation.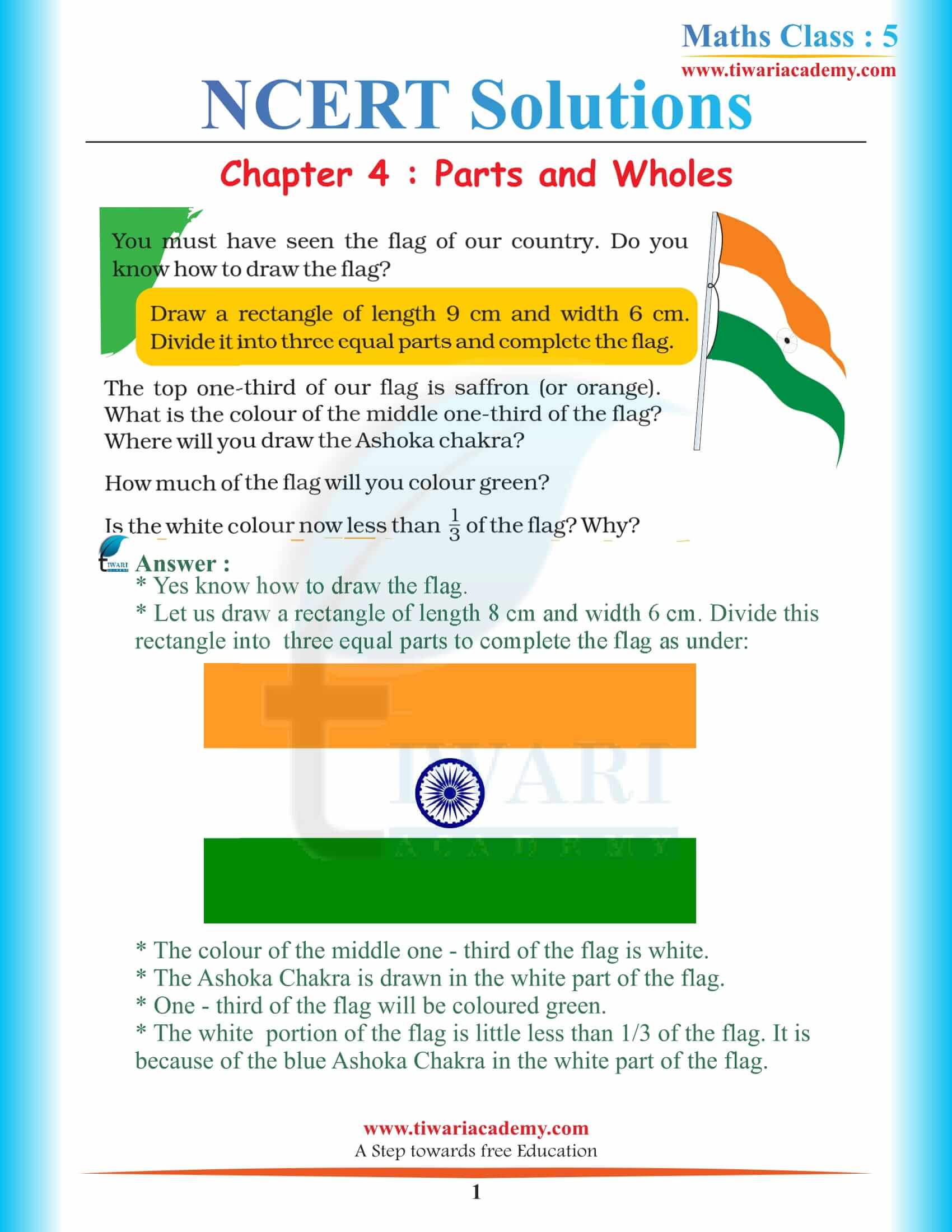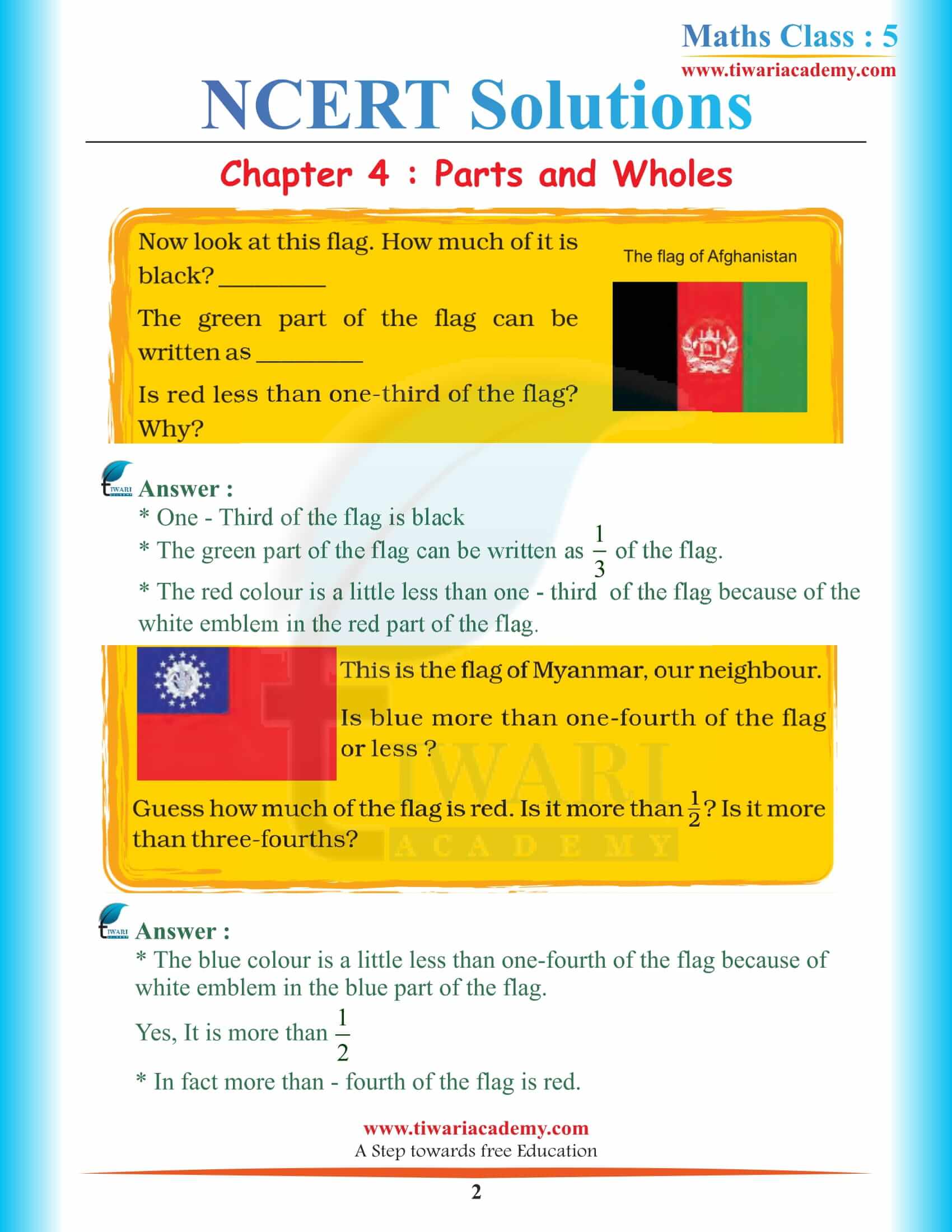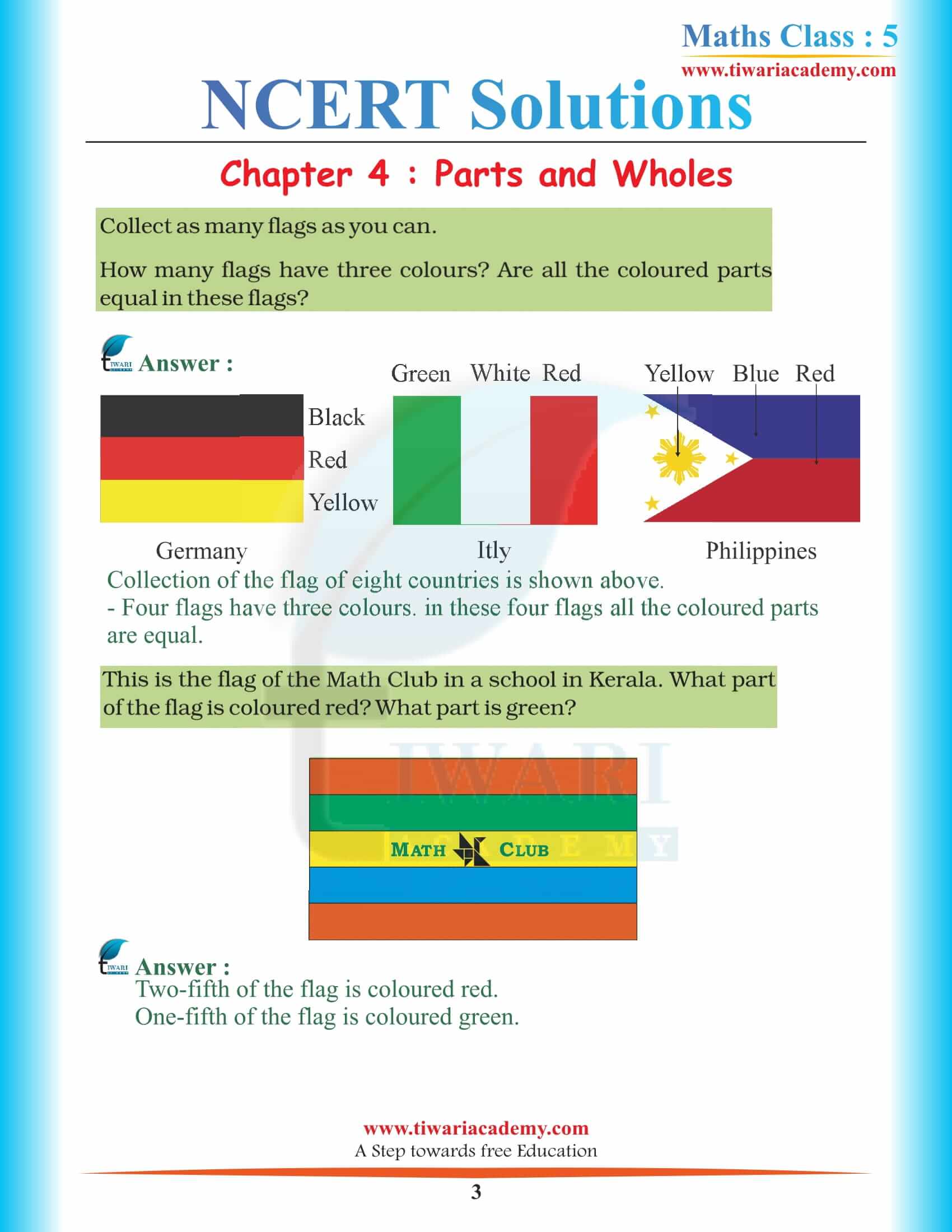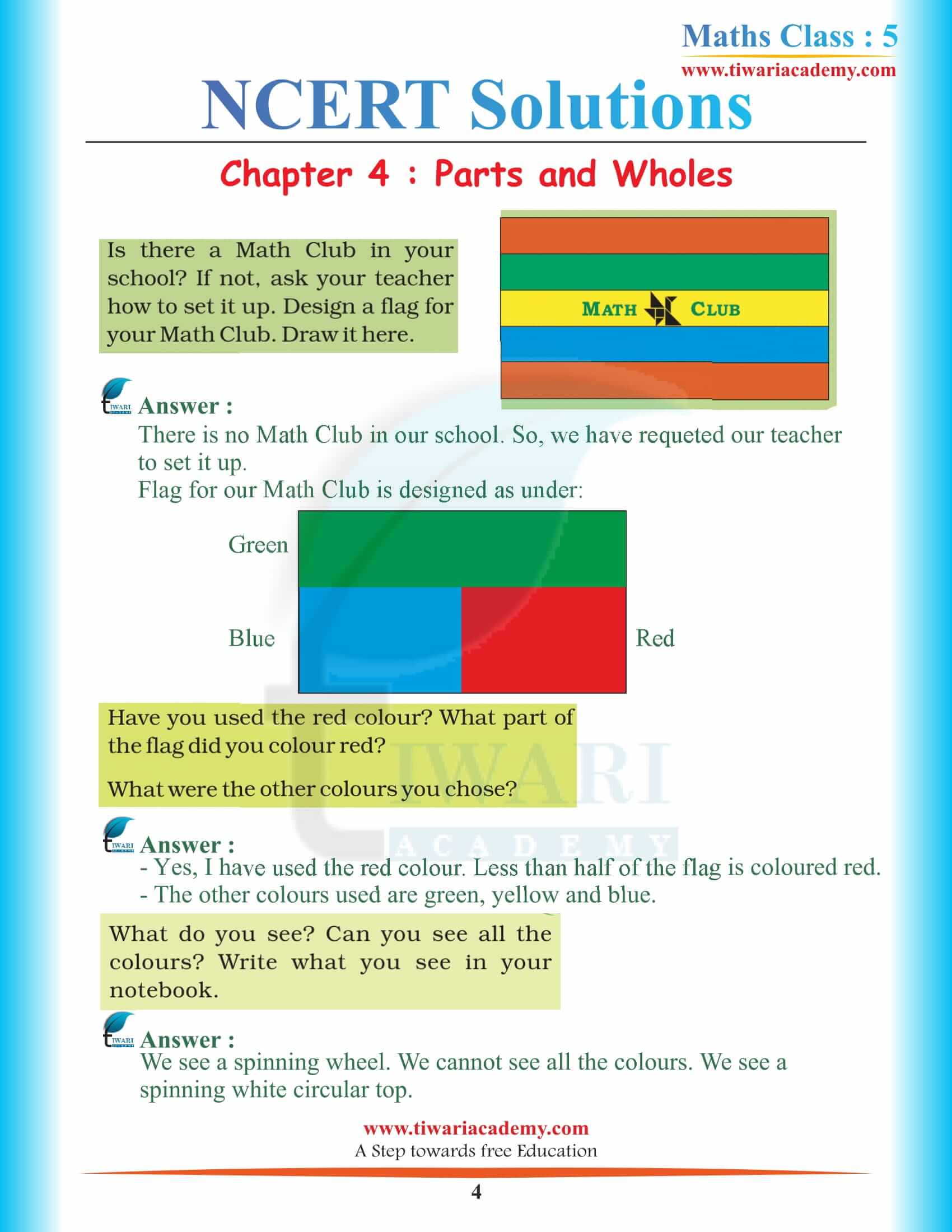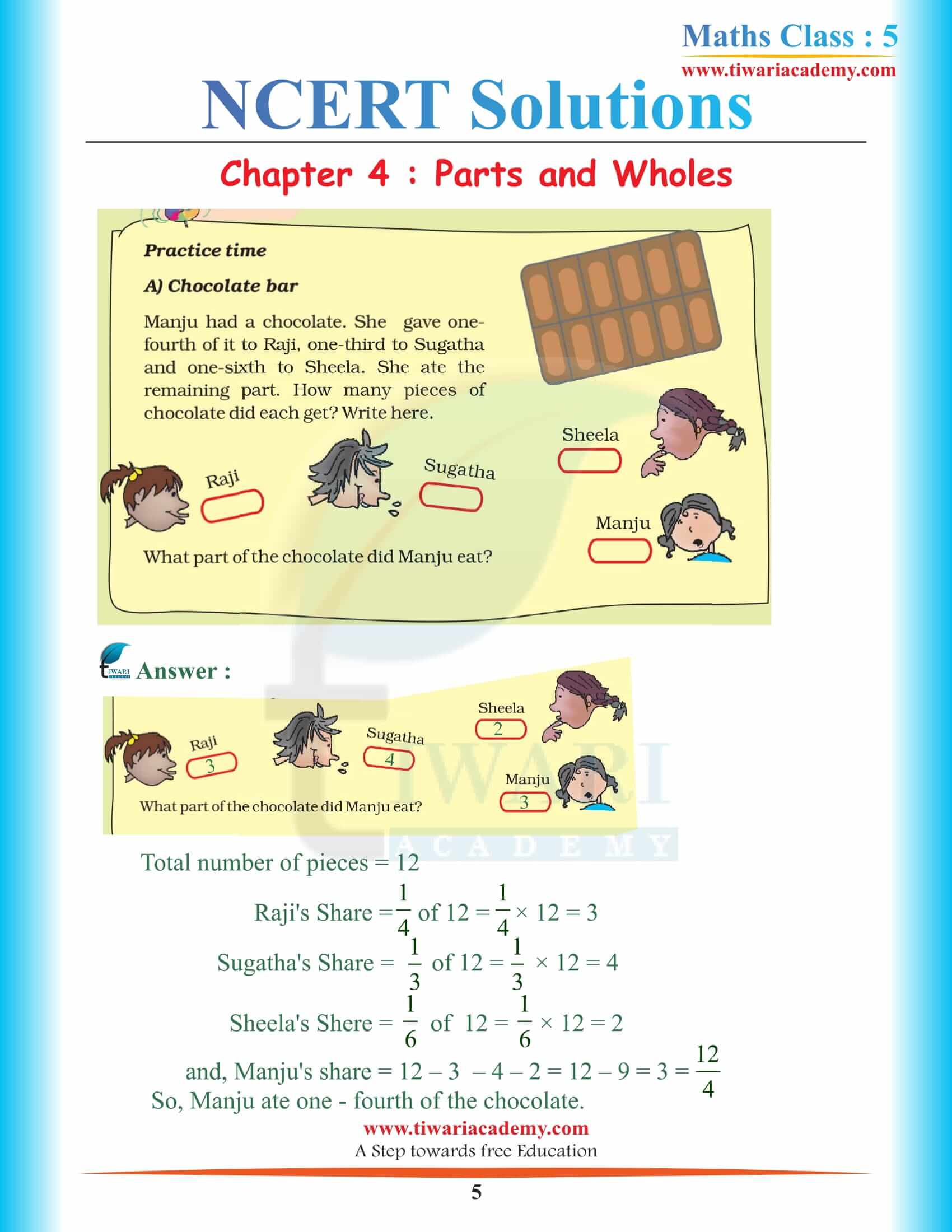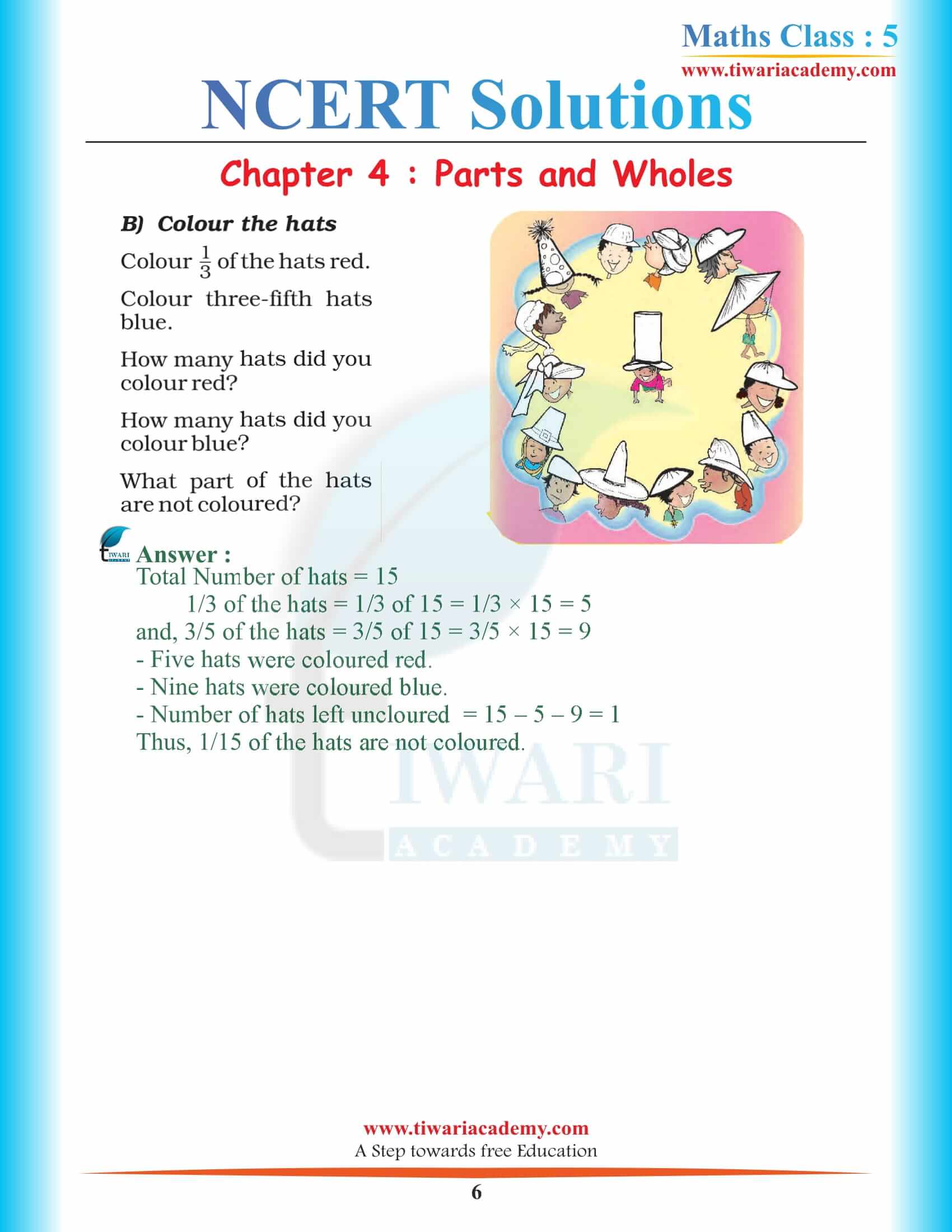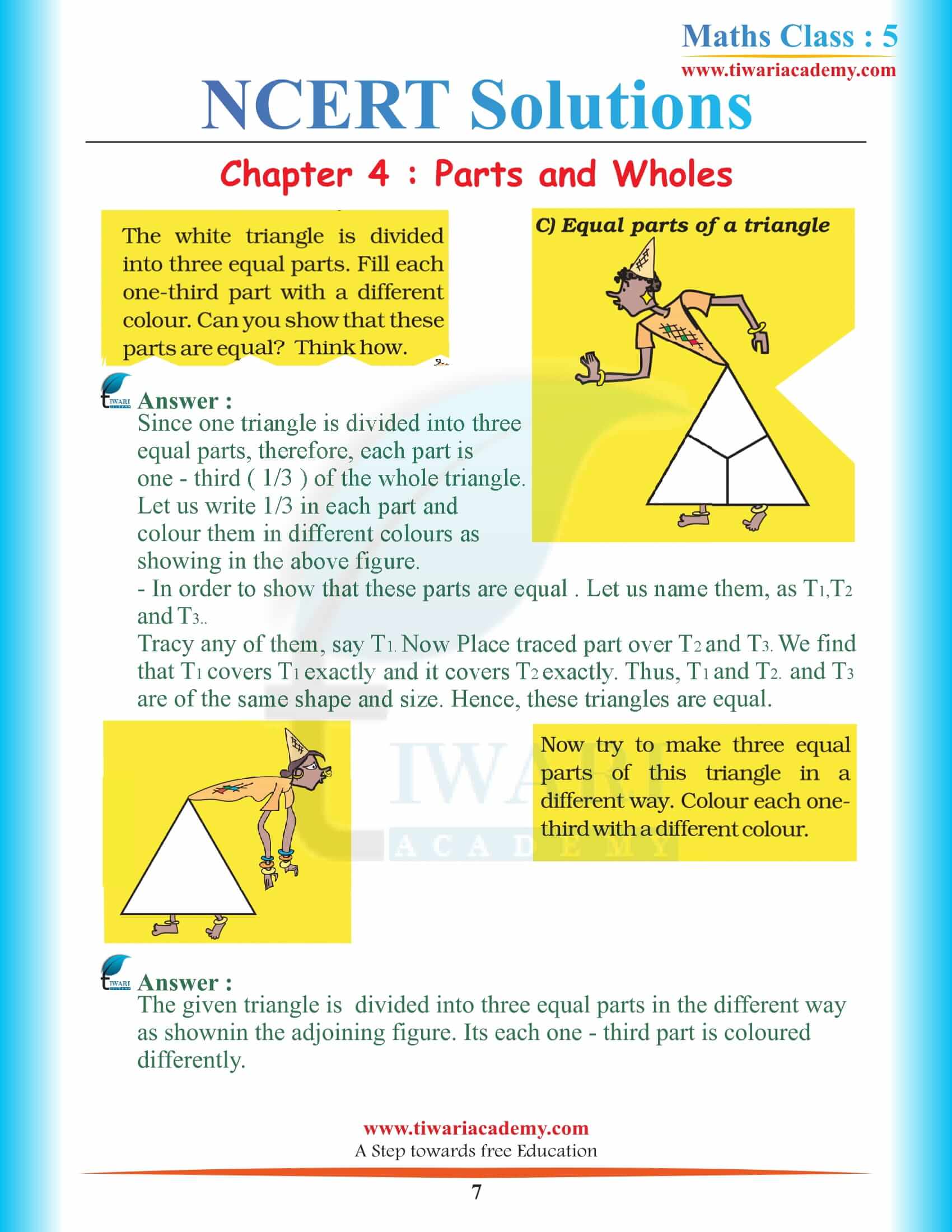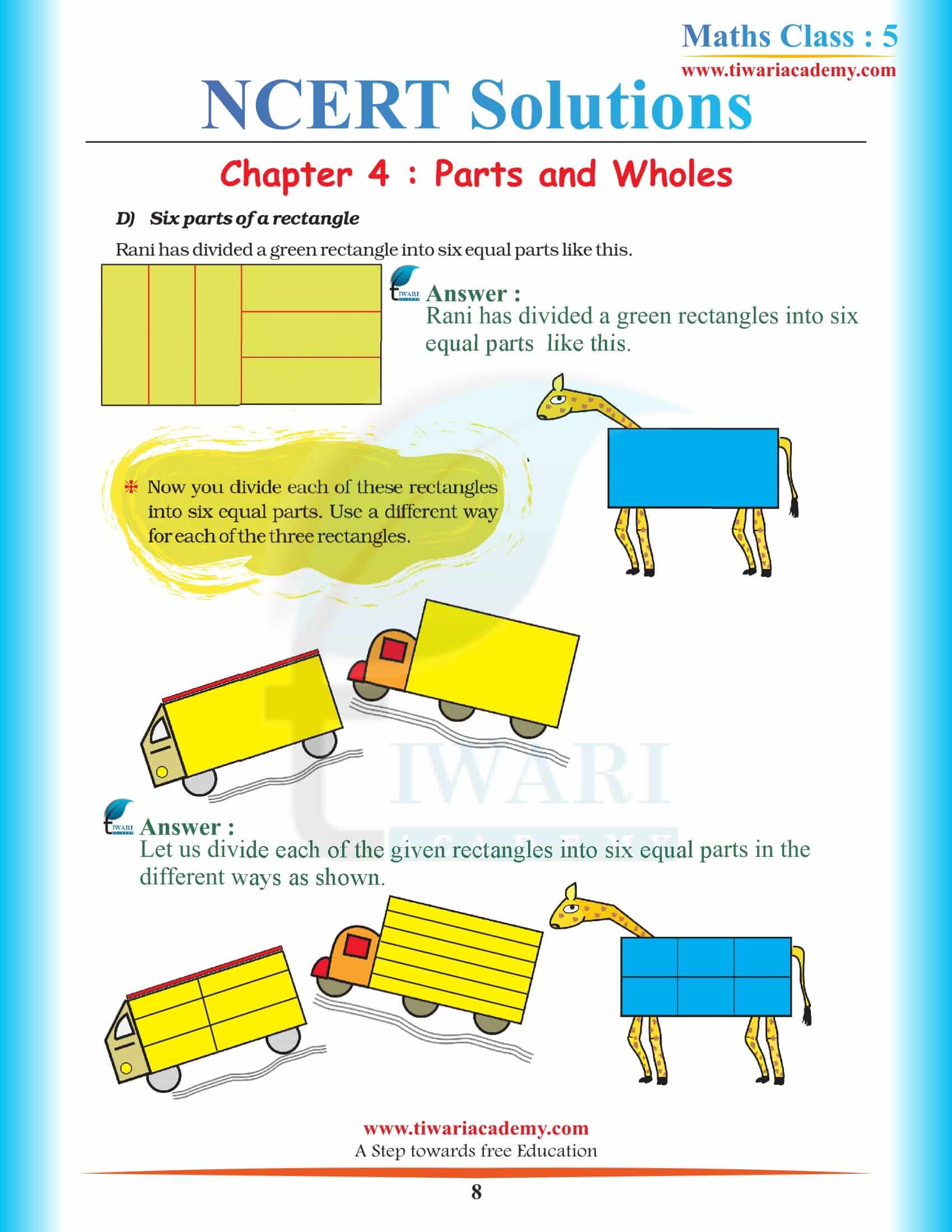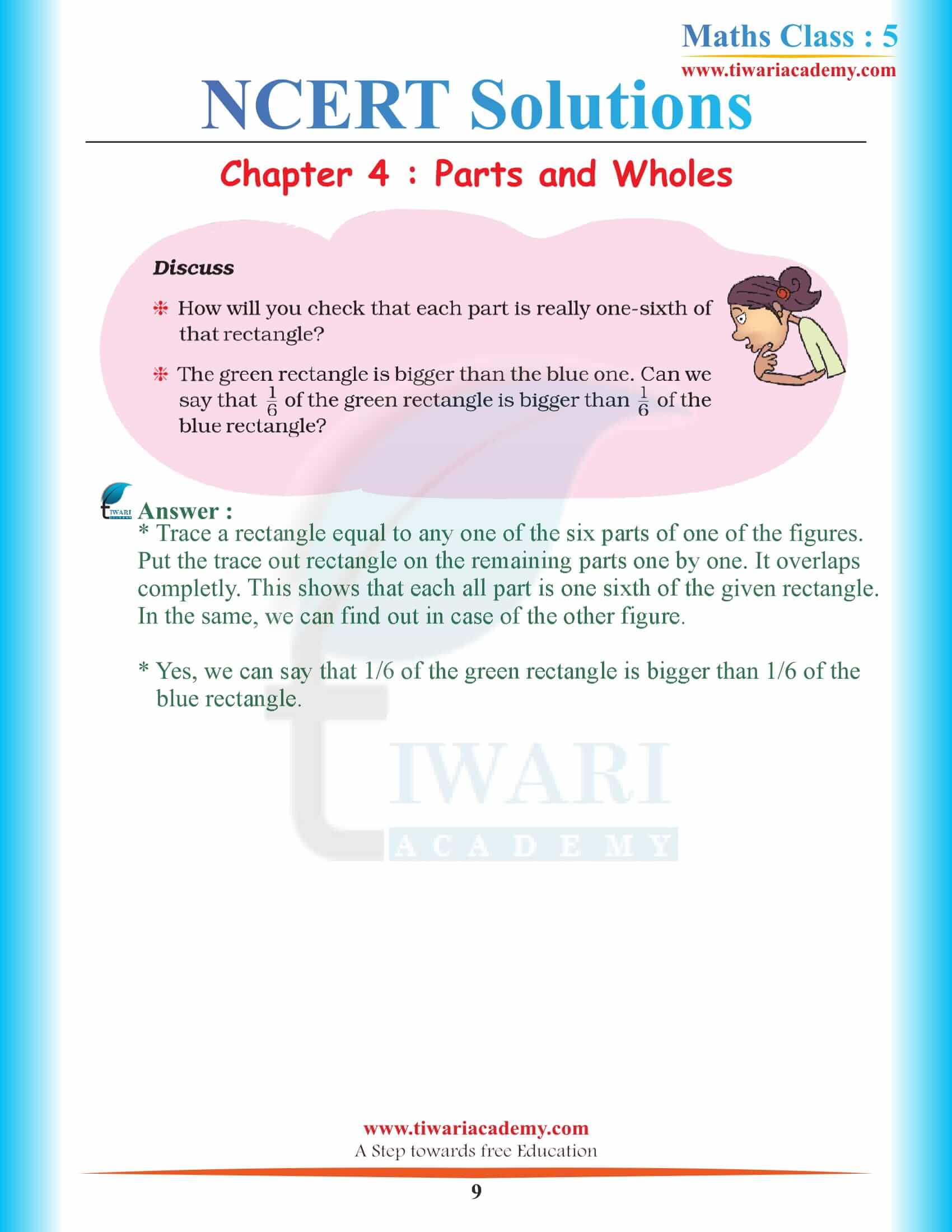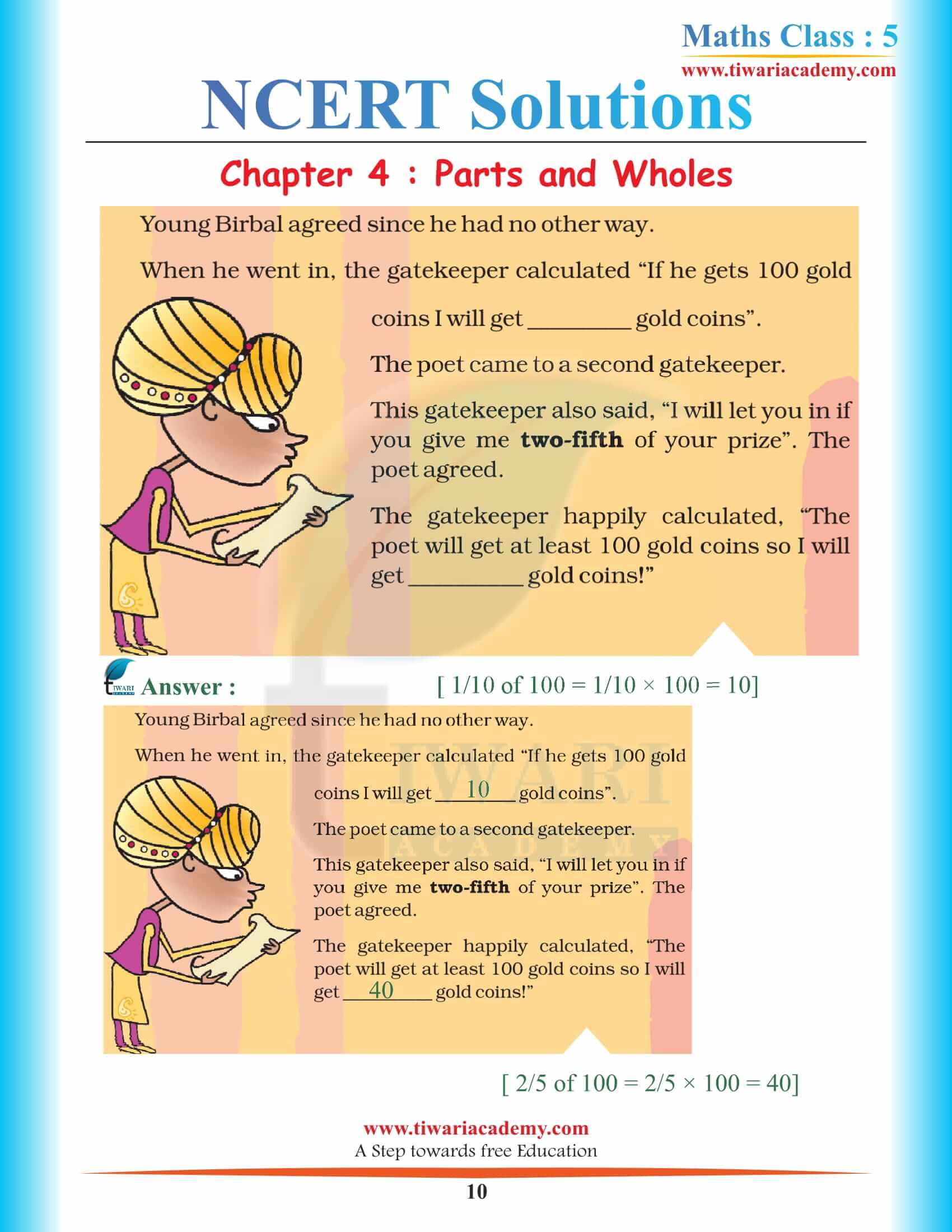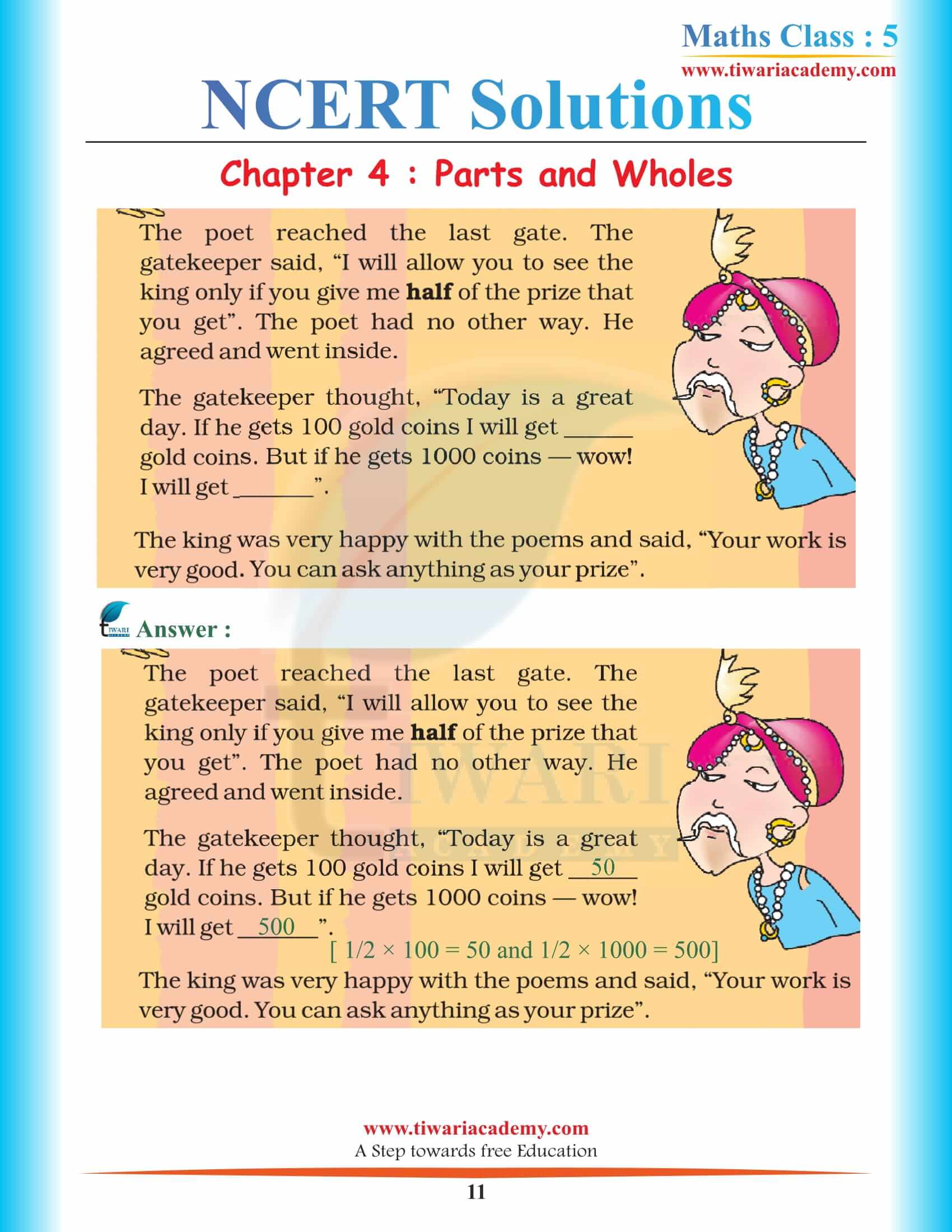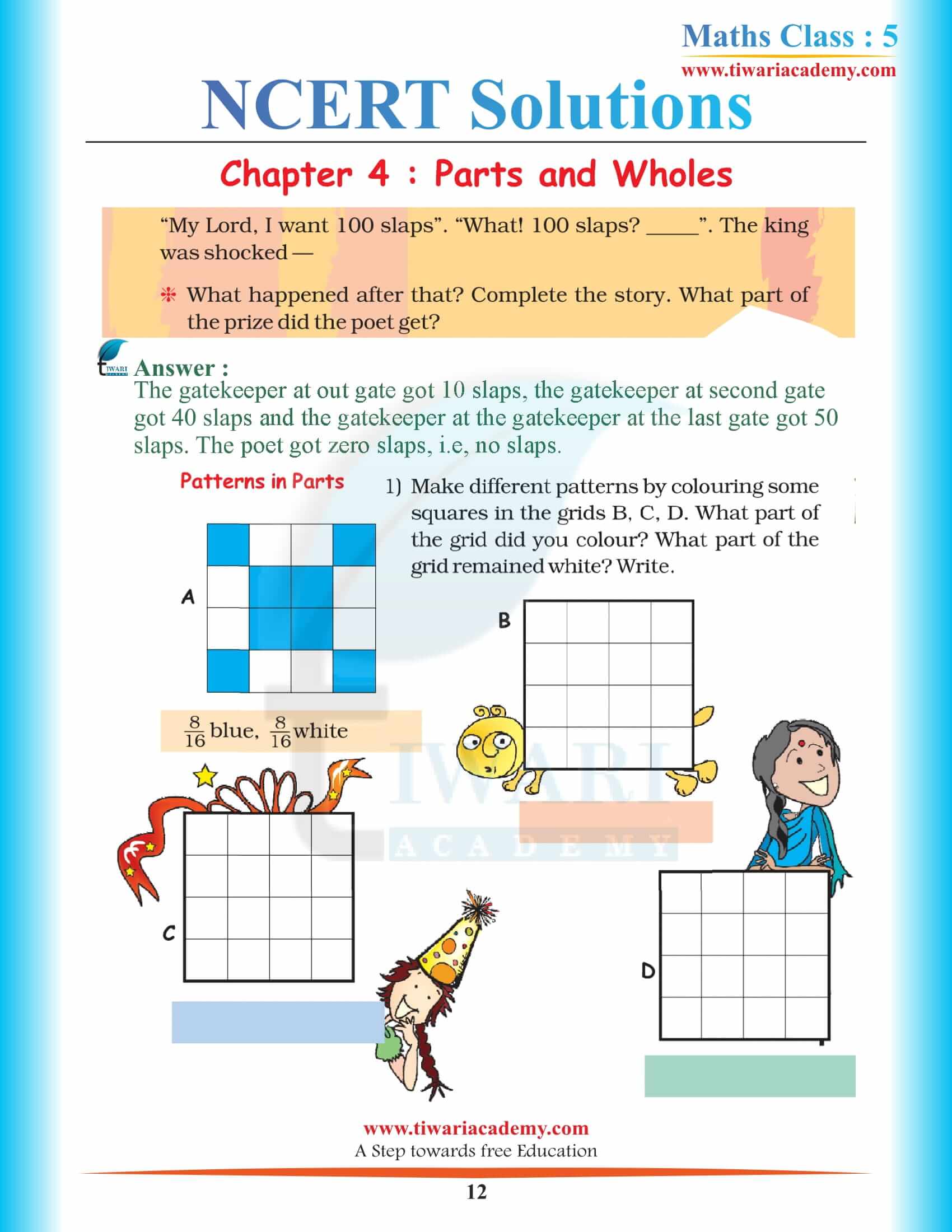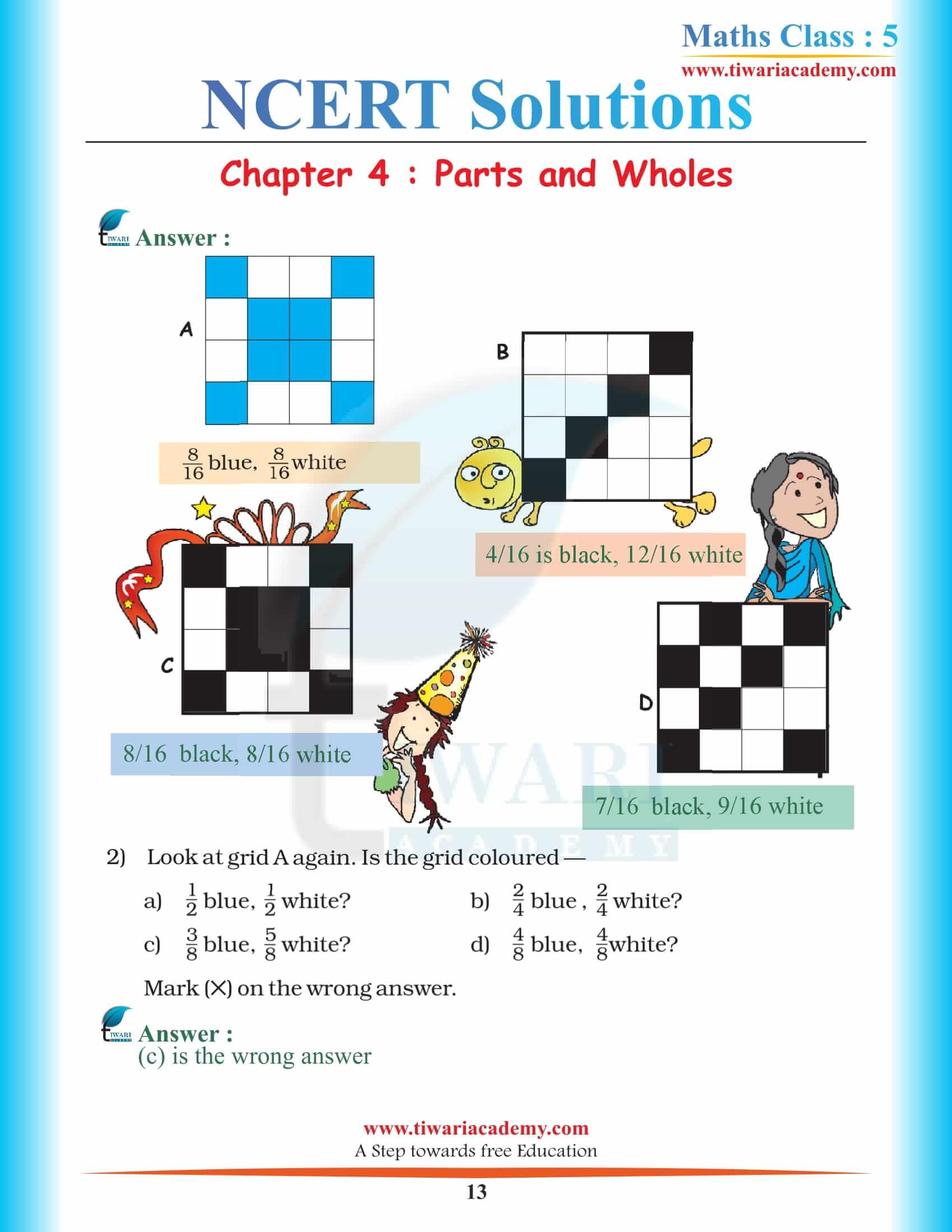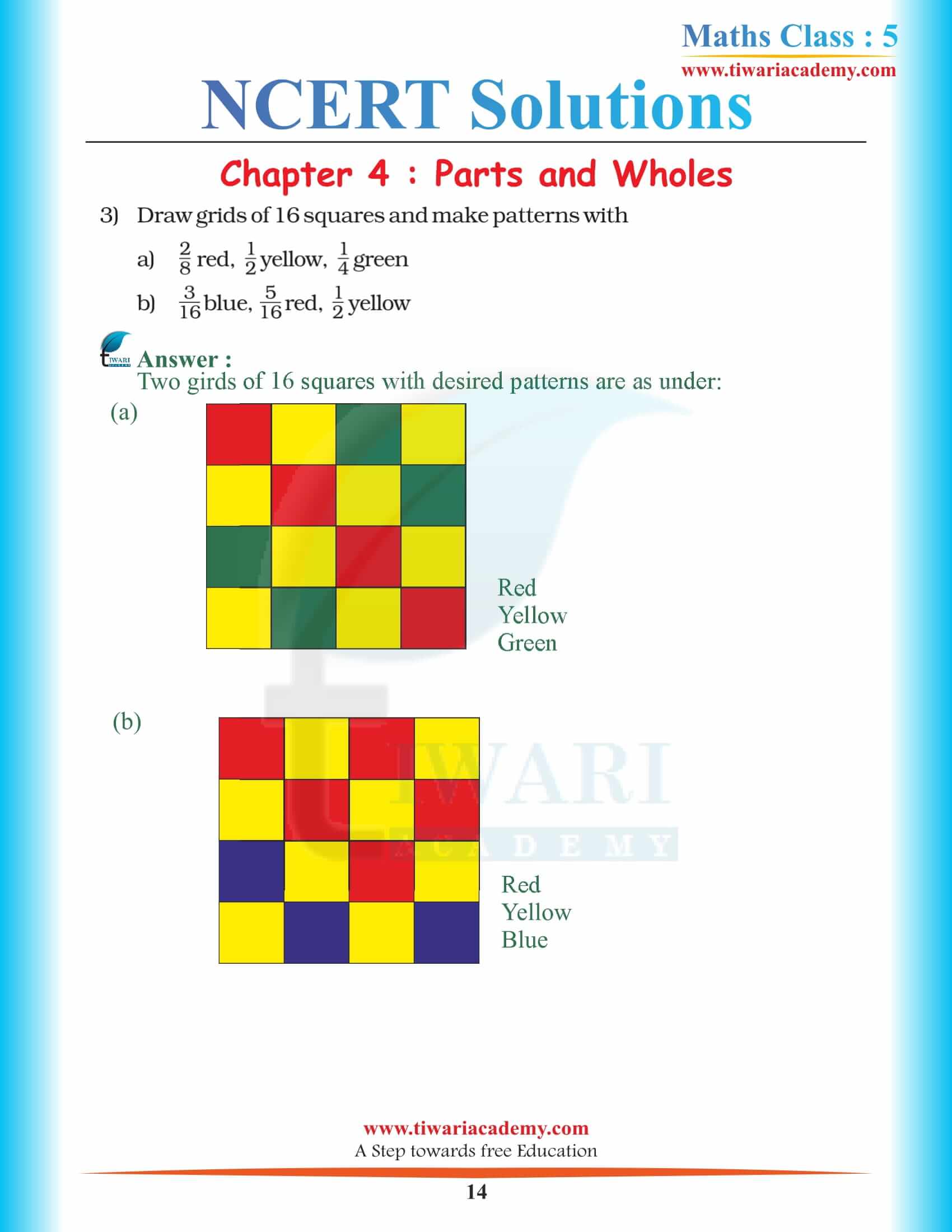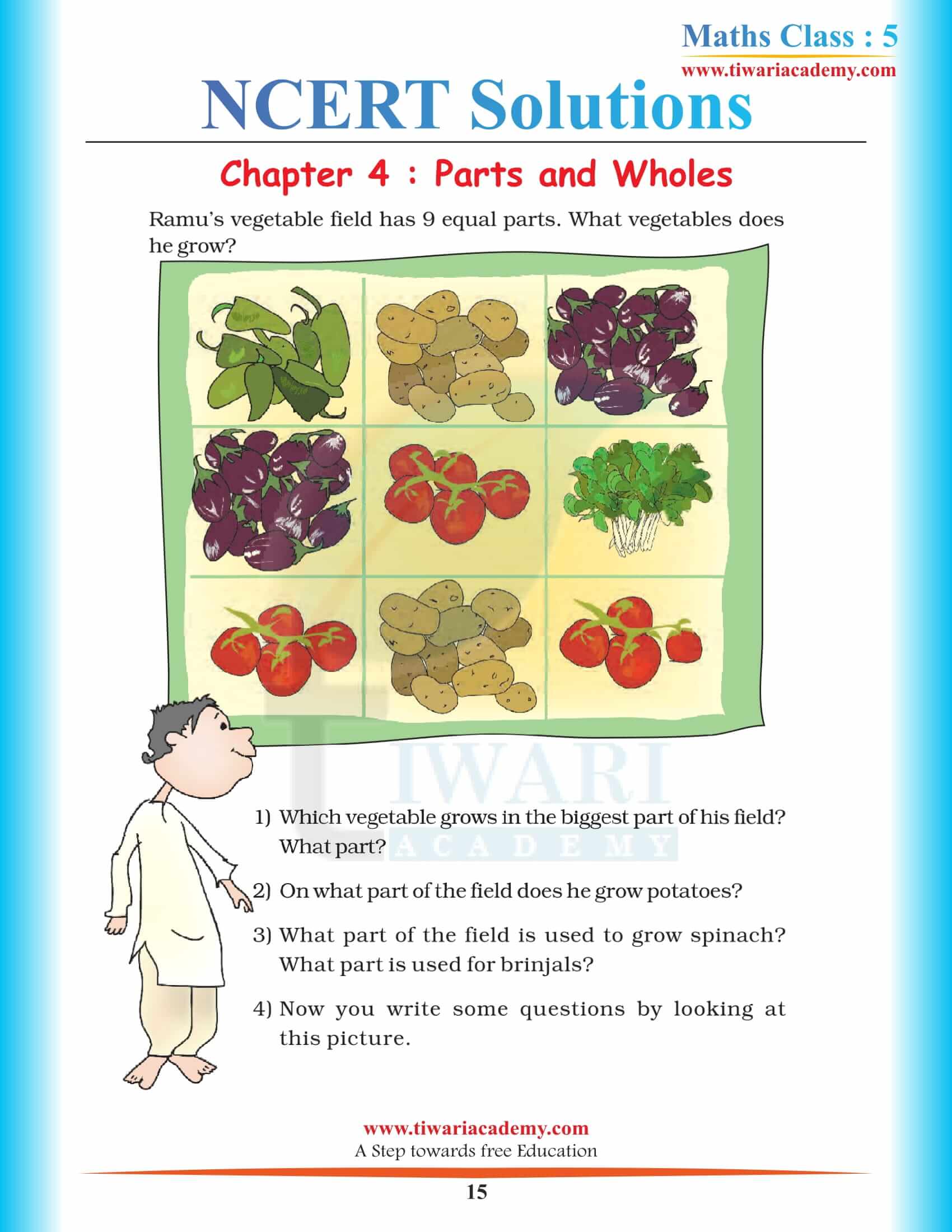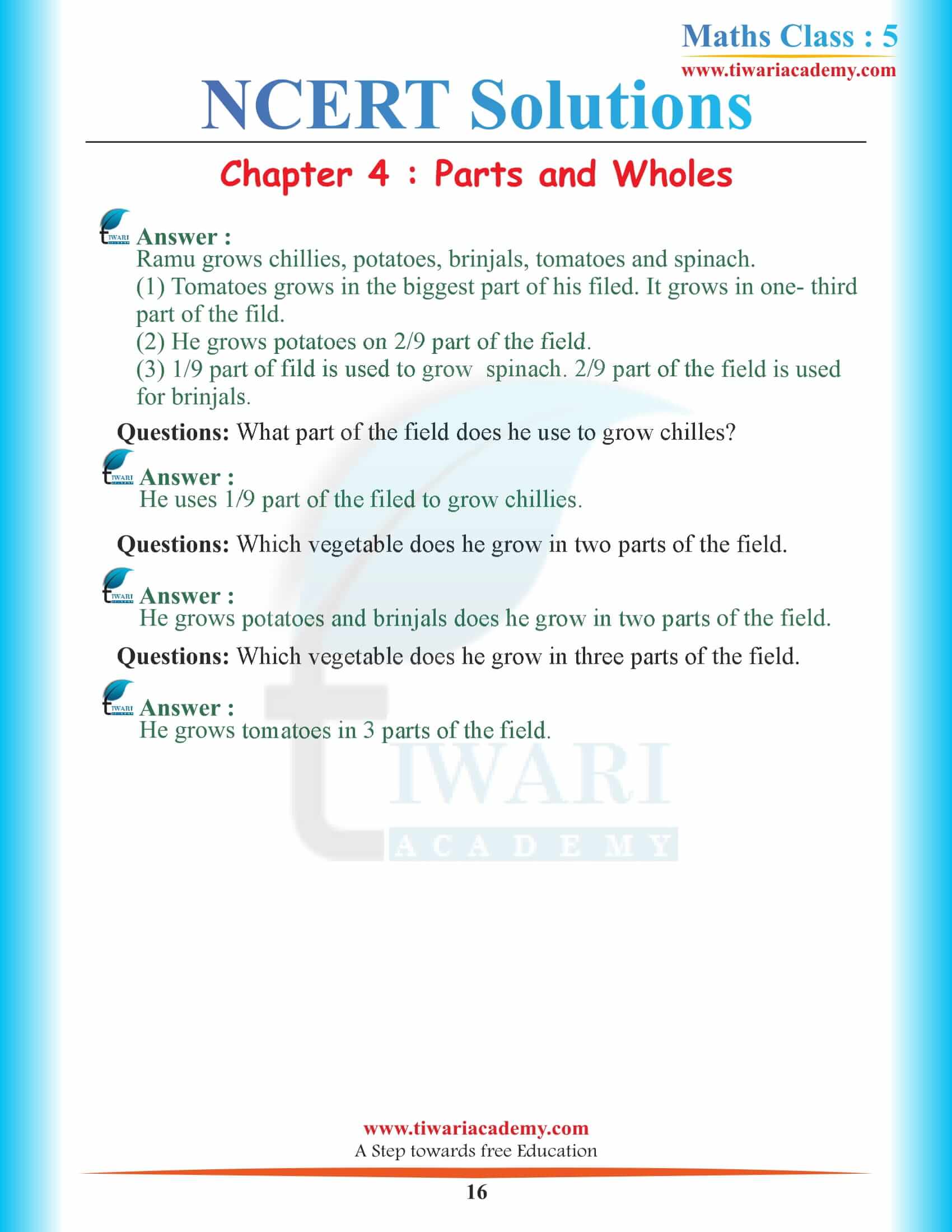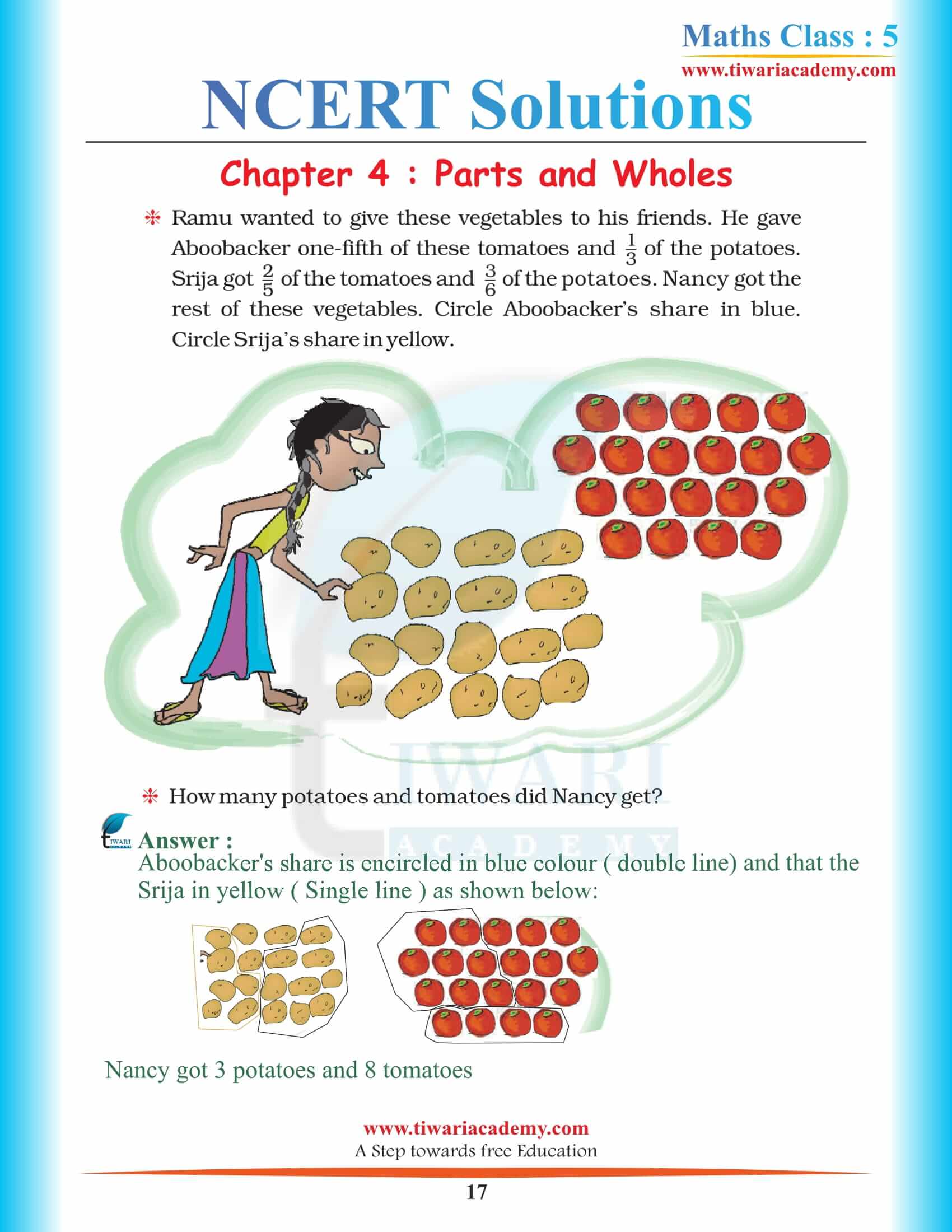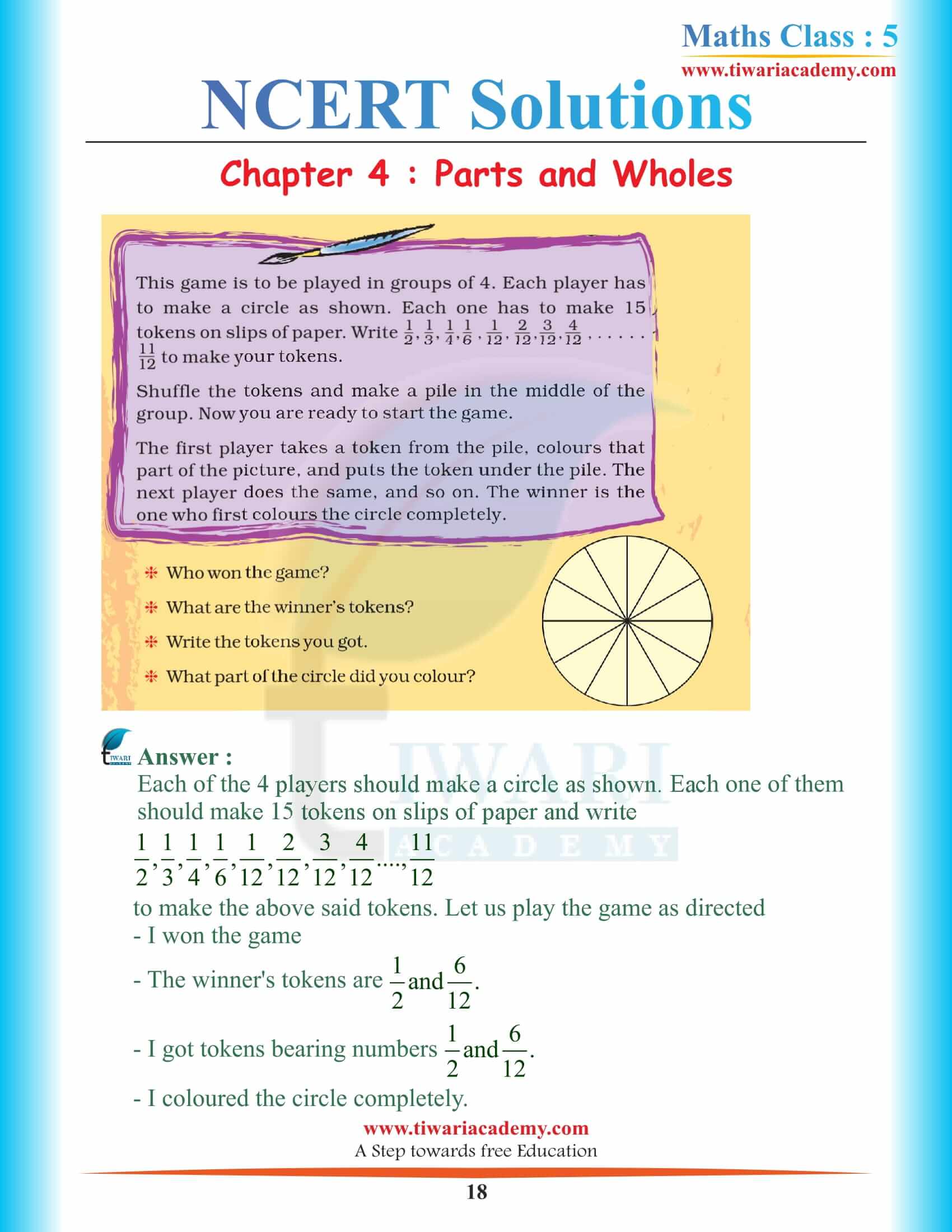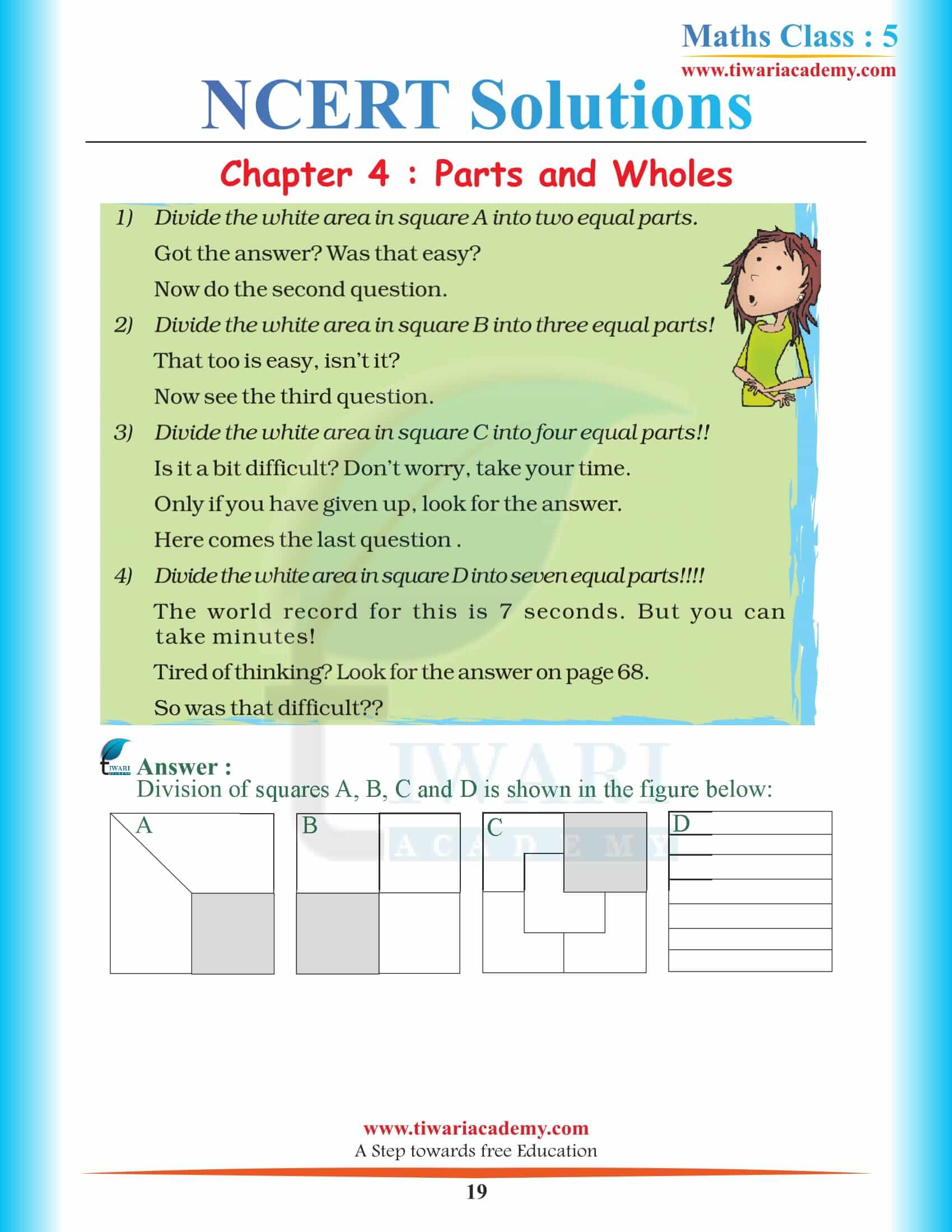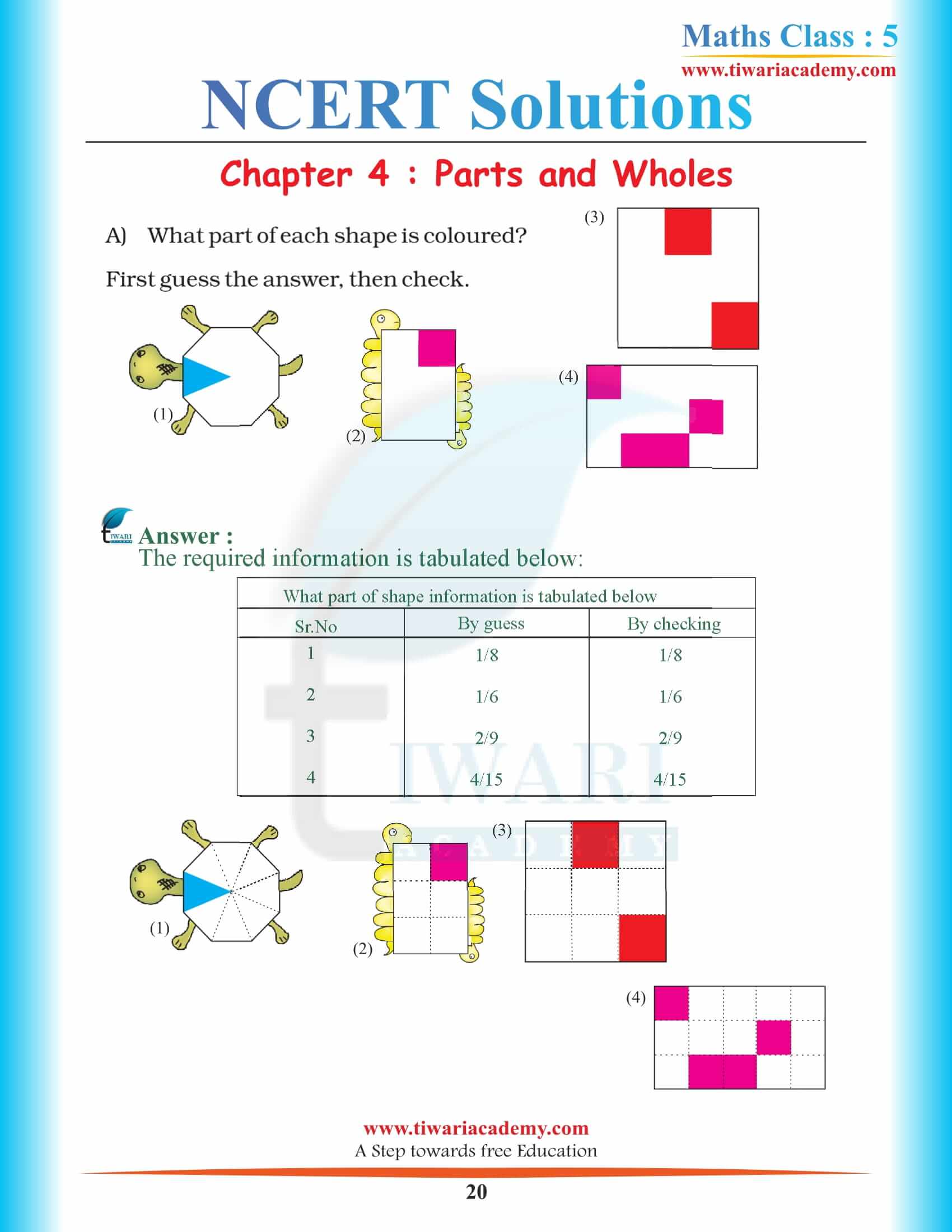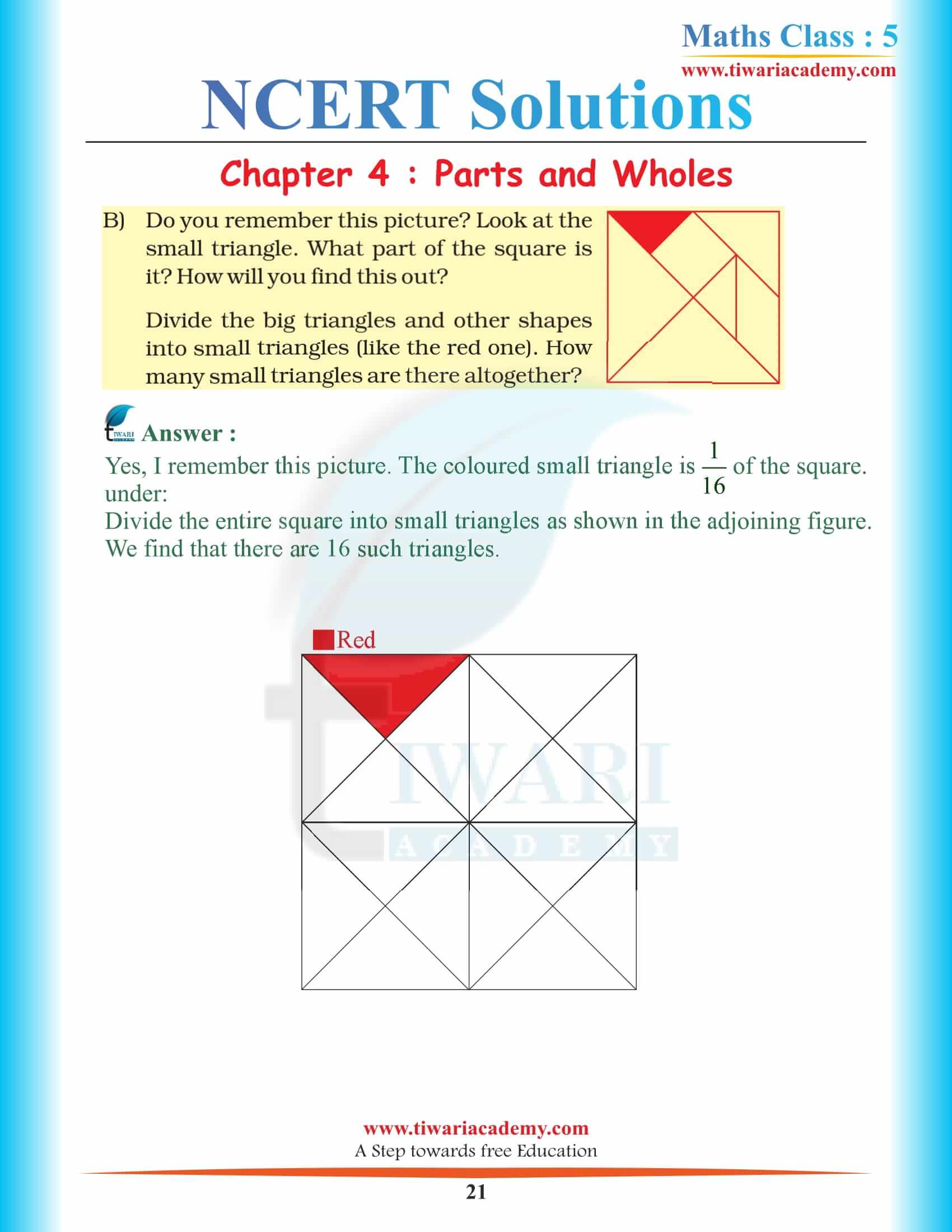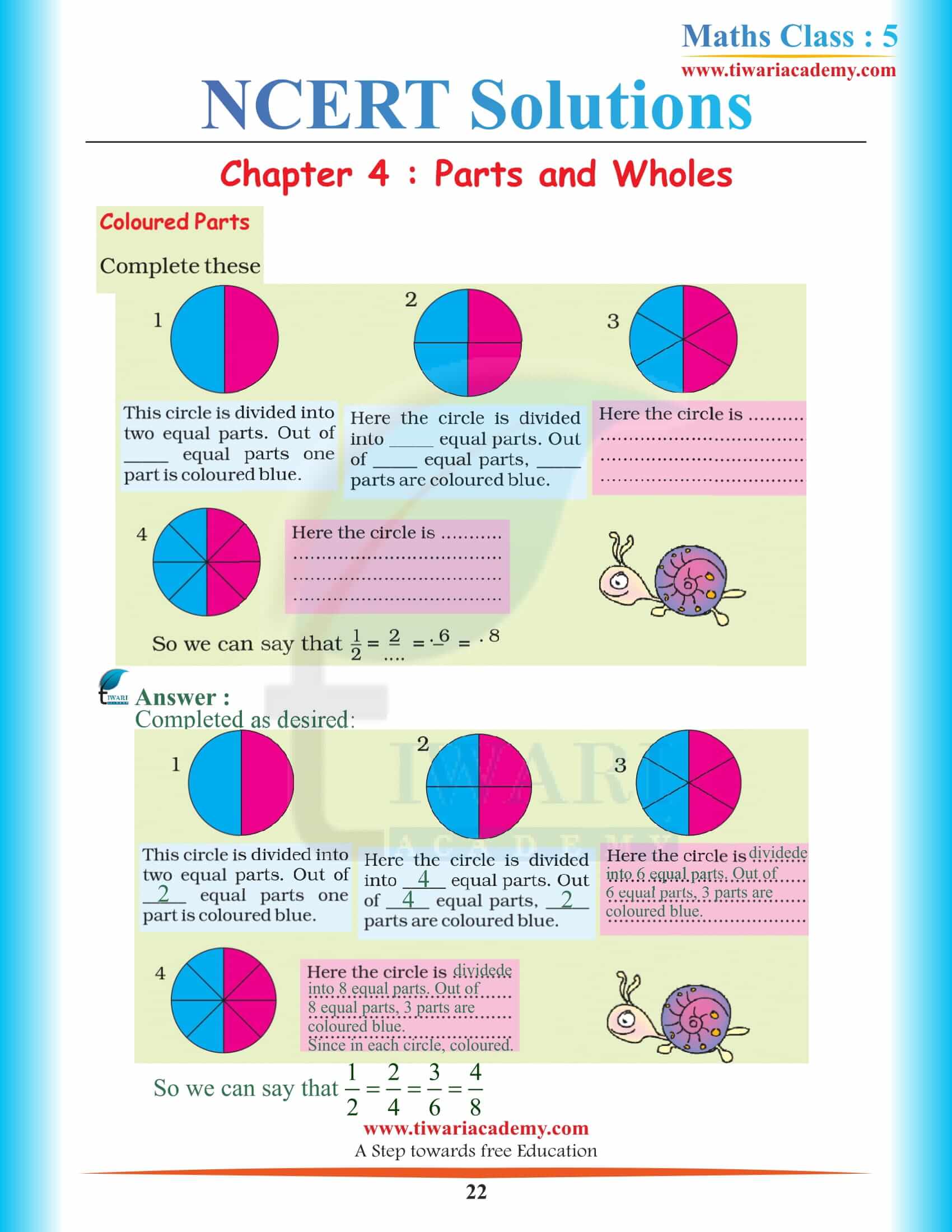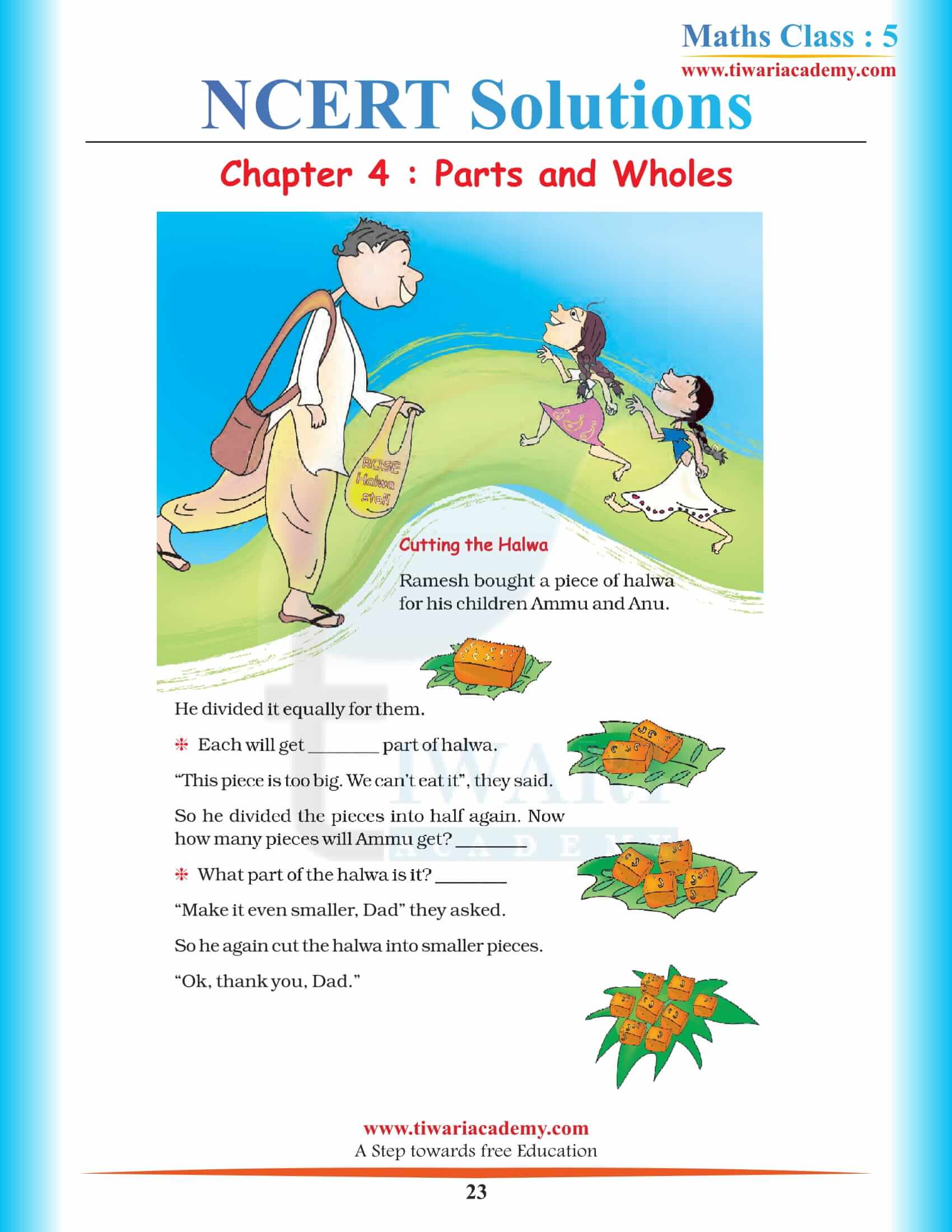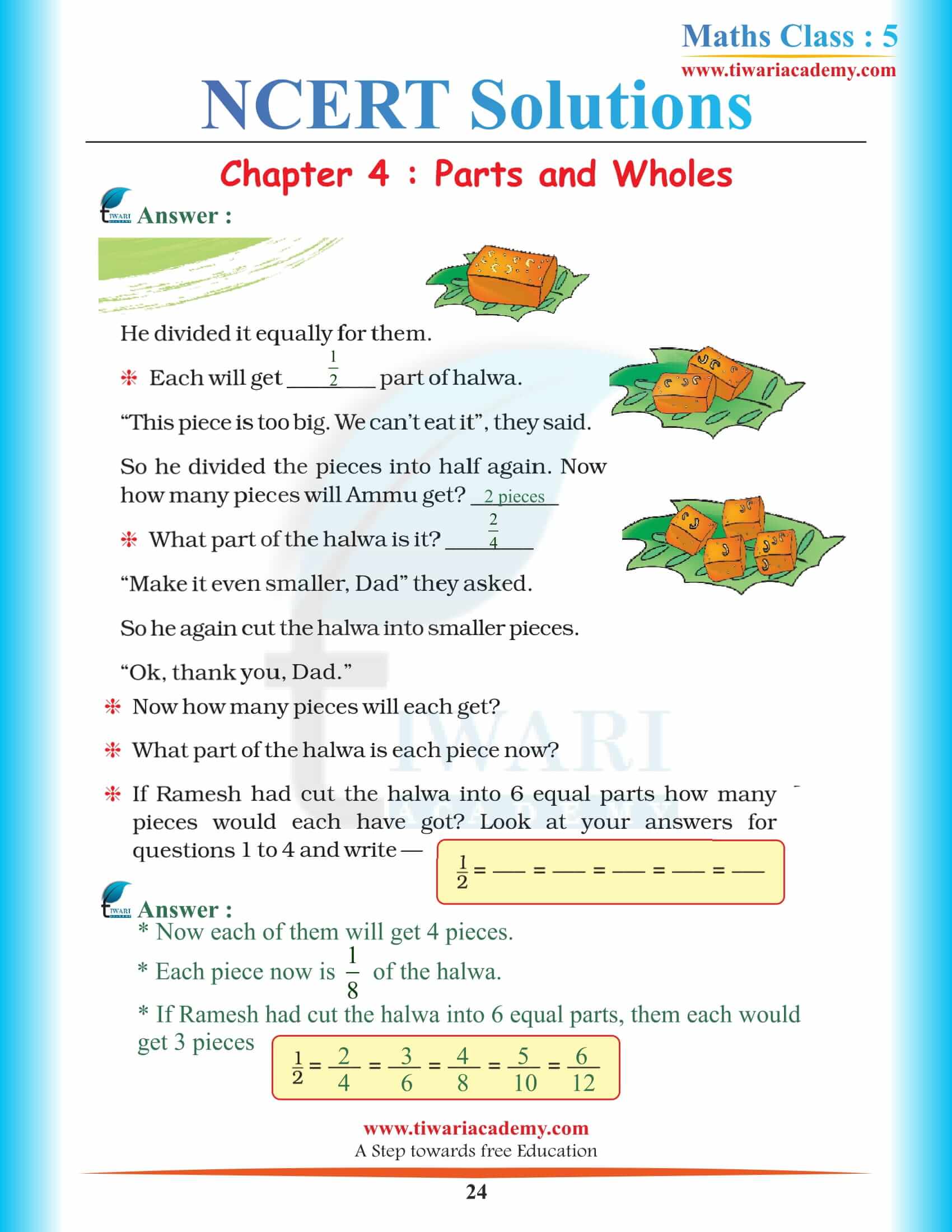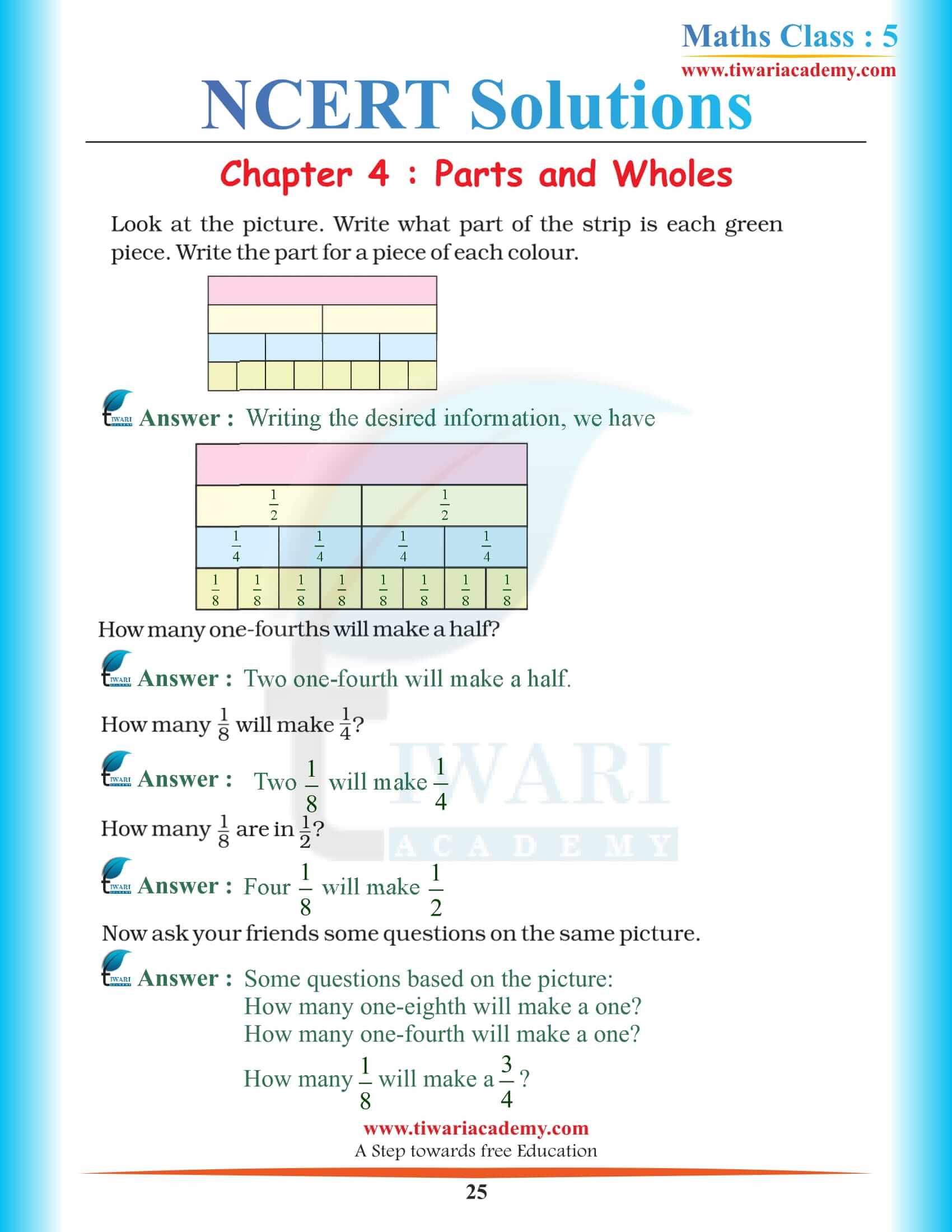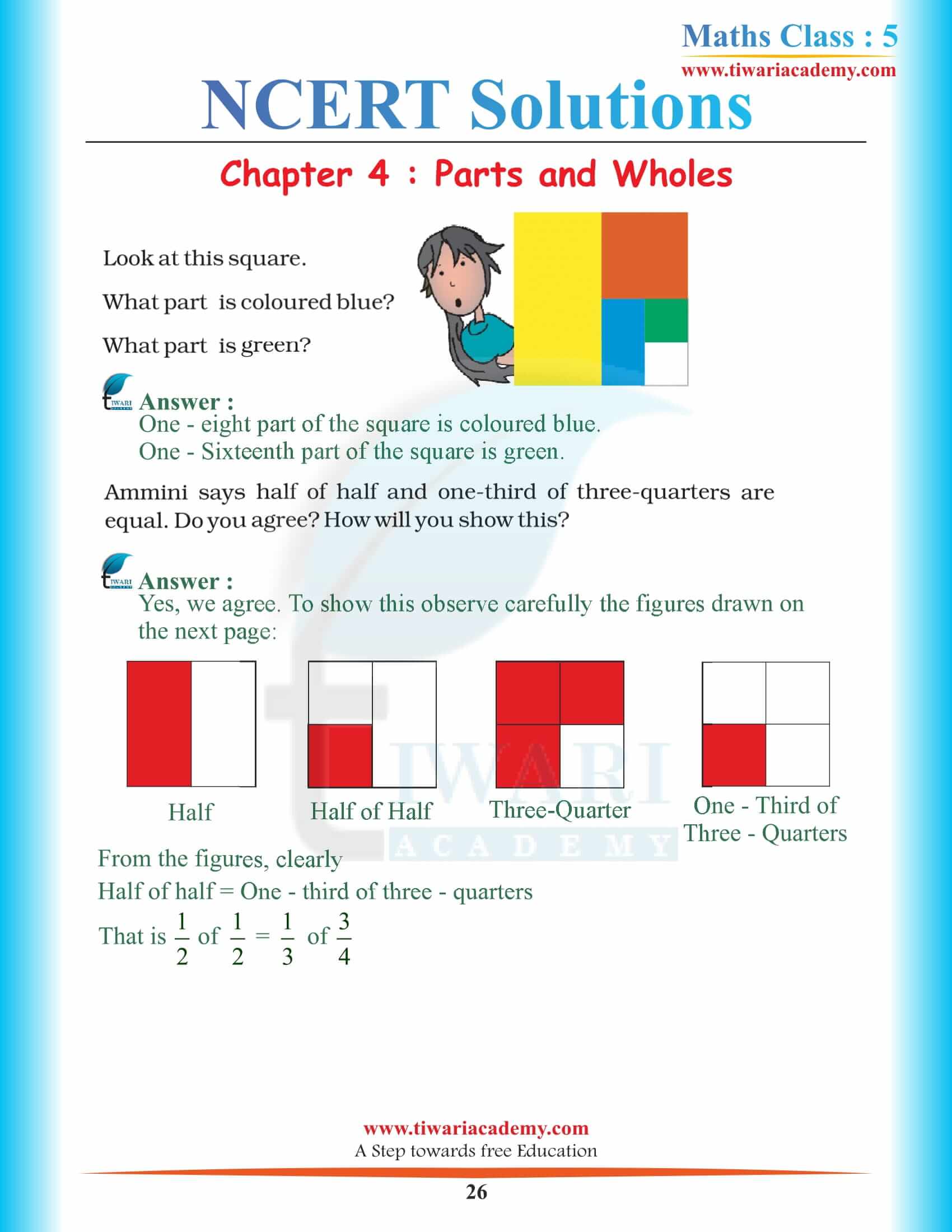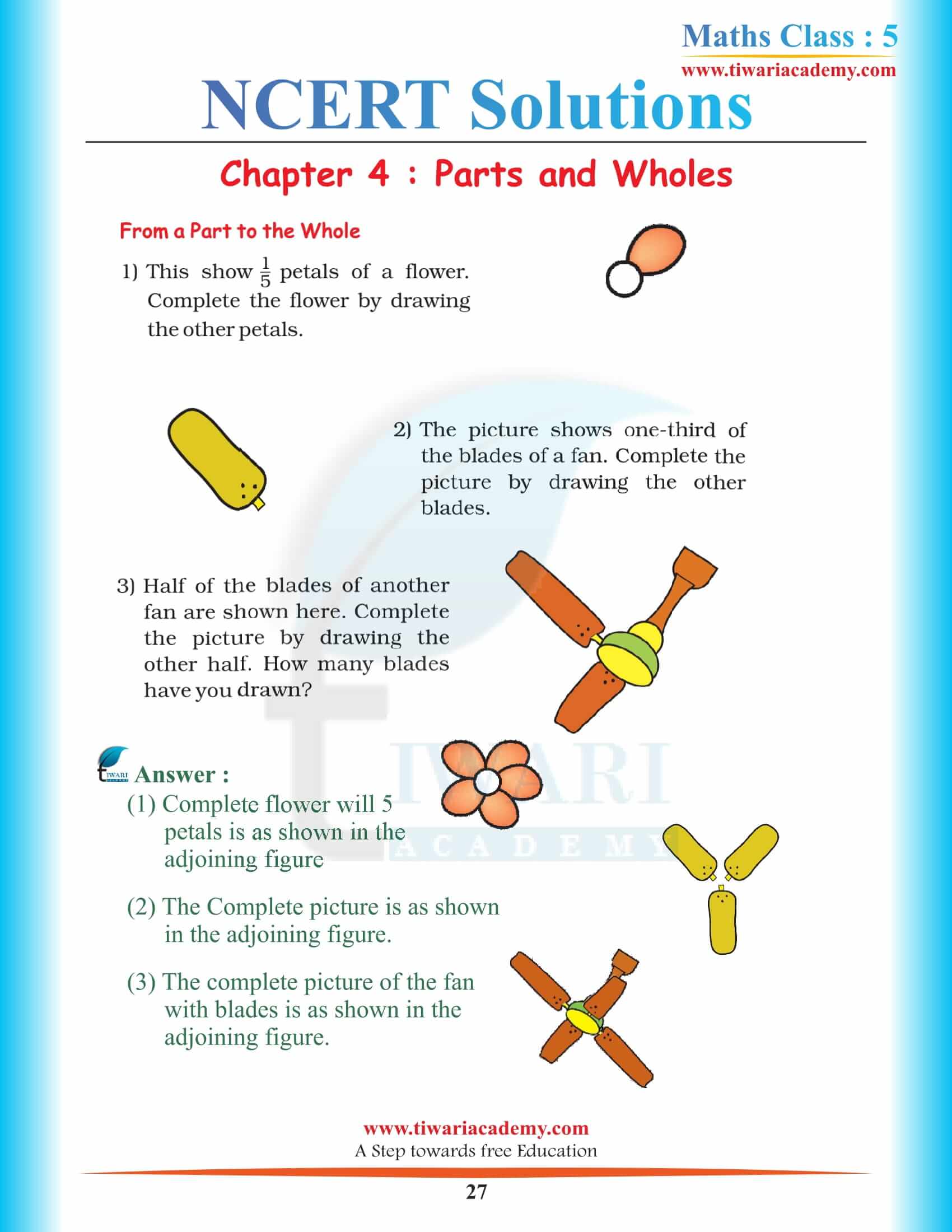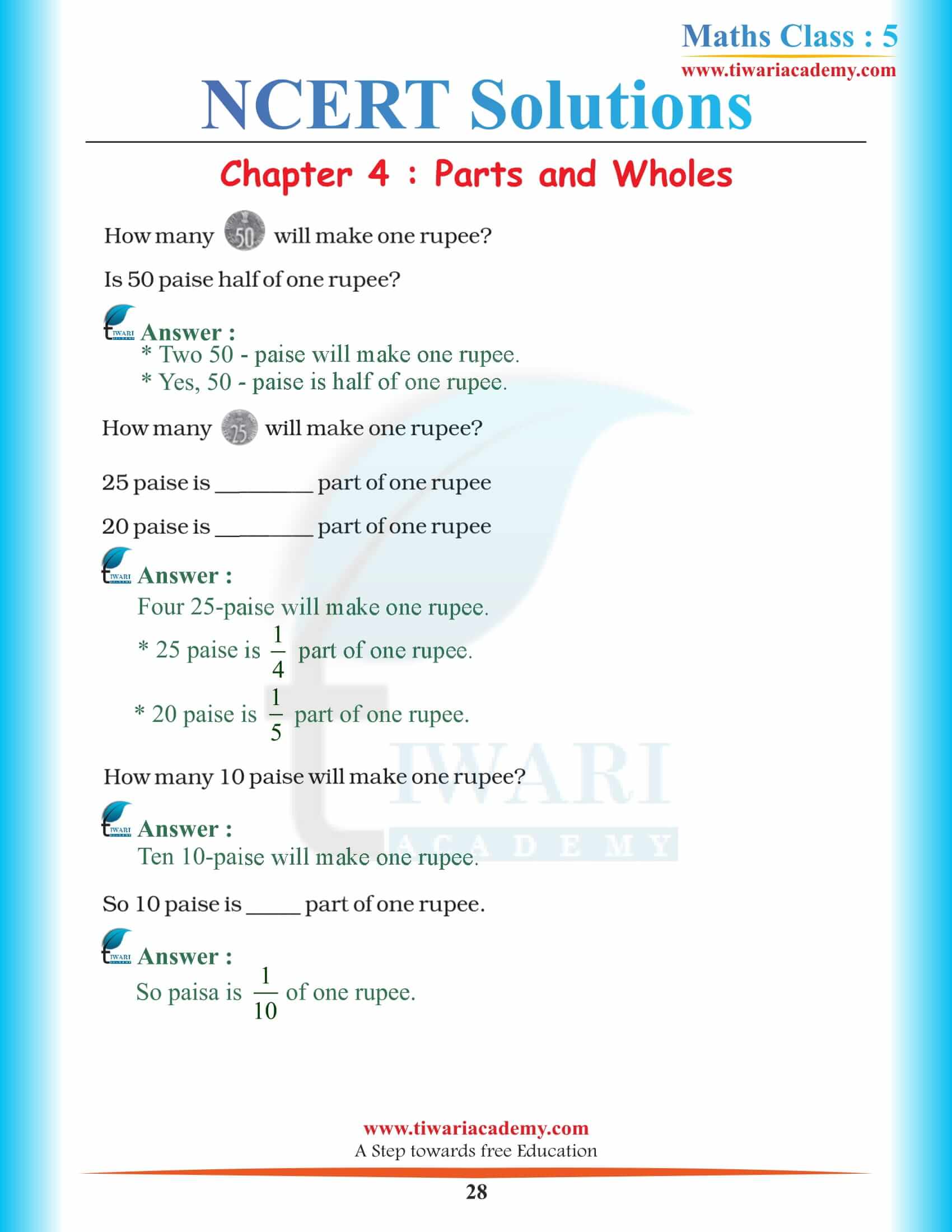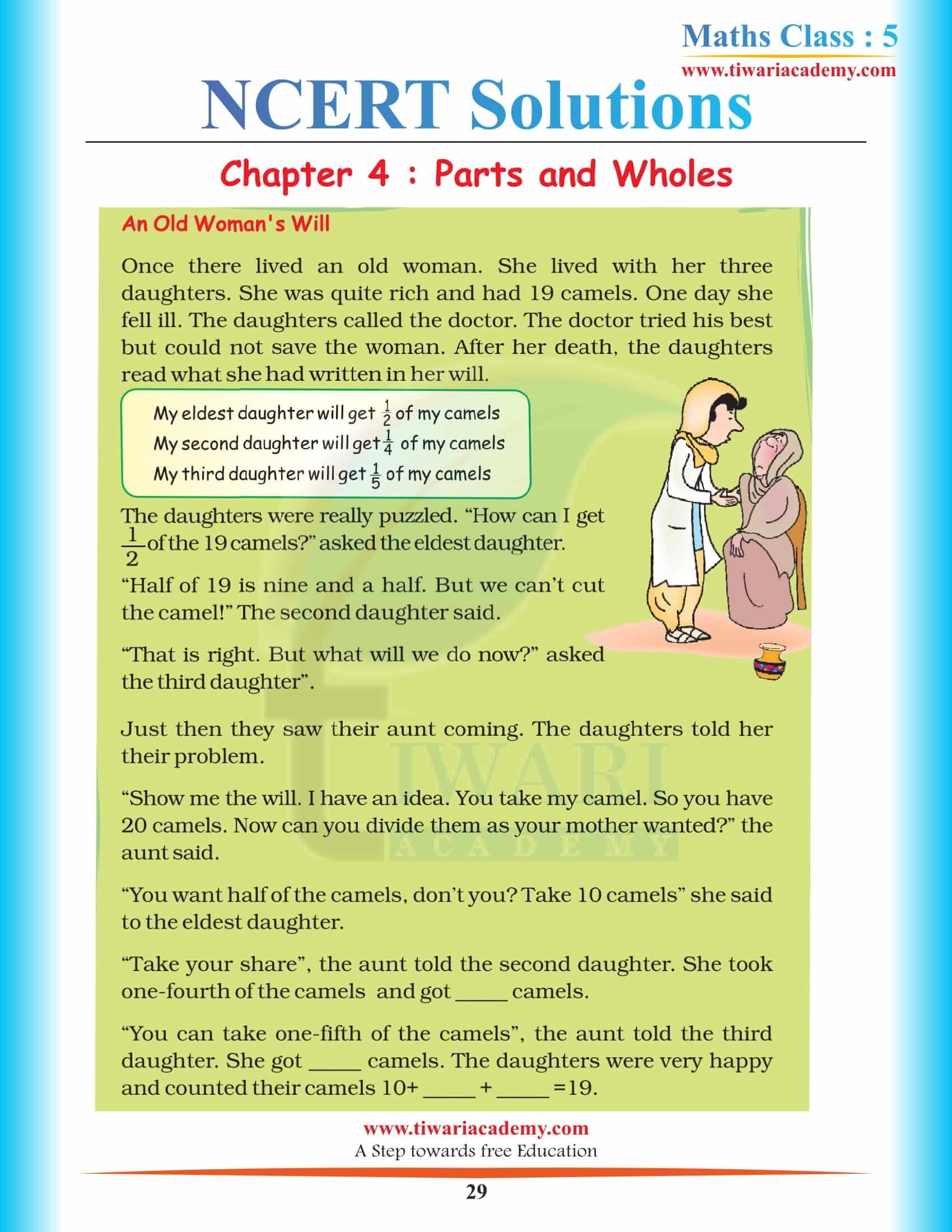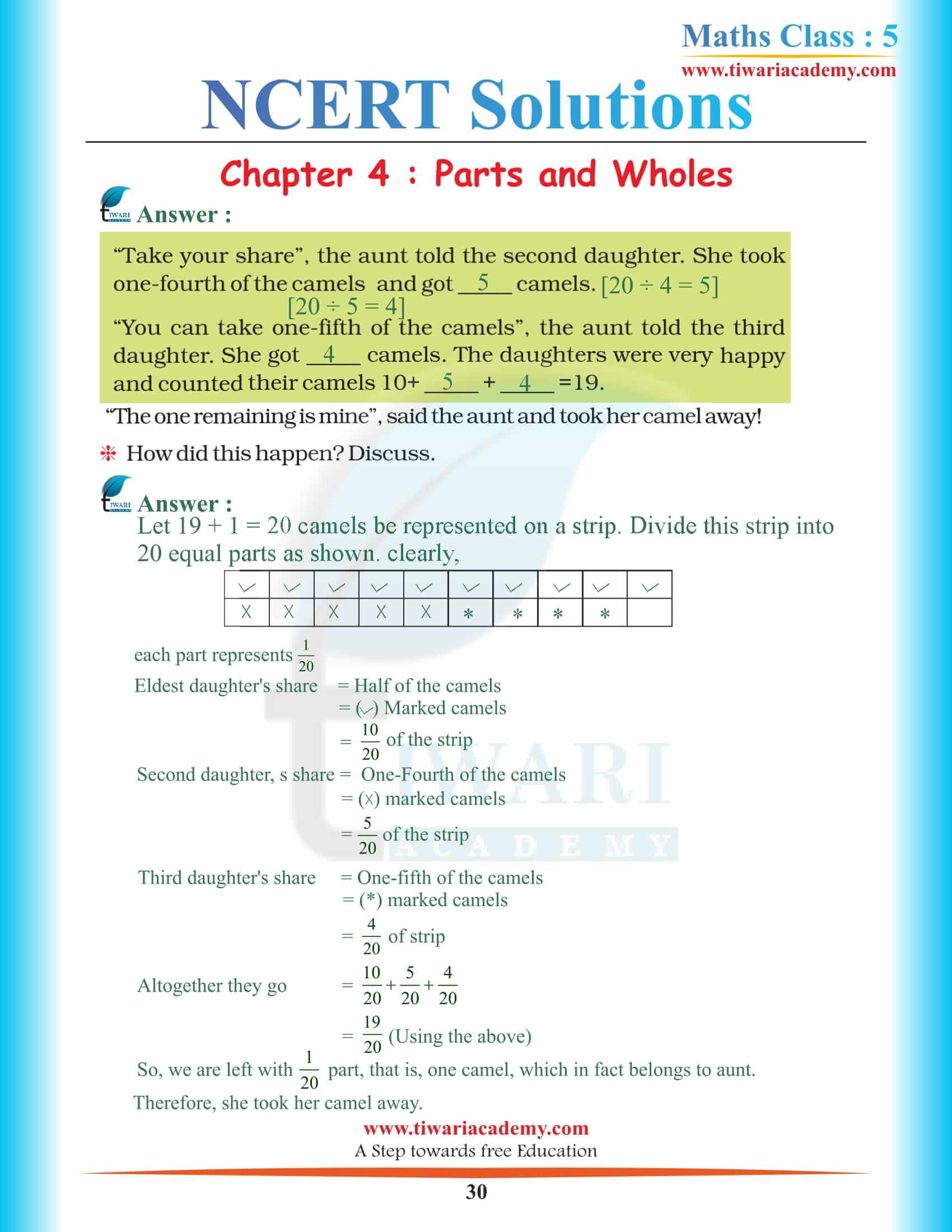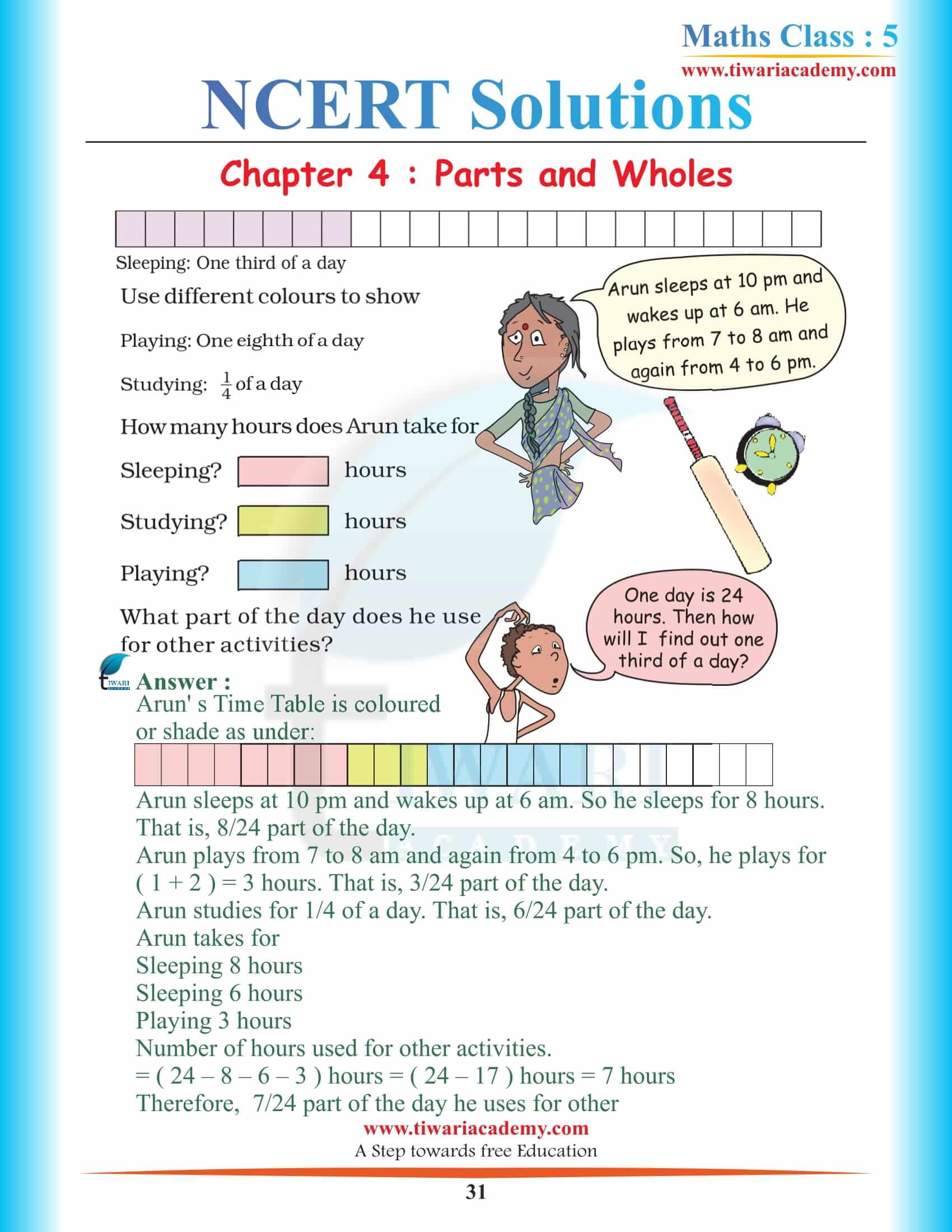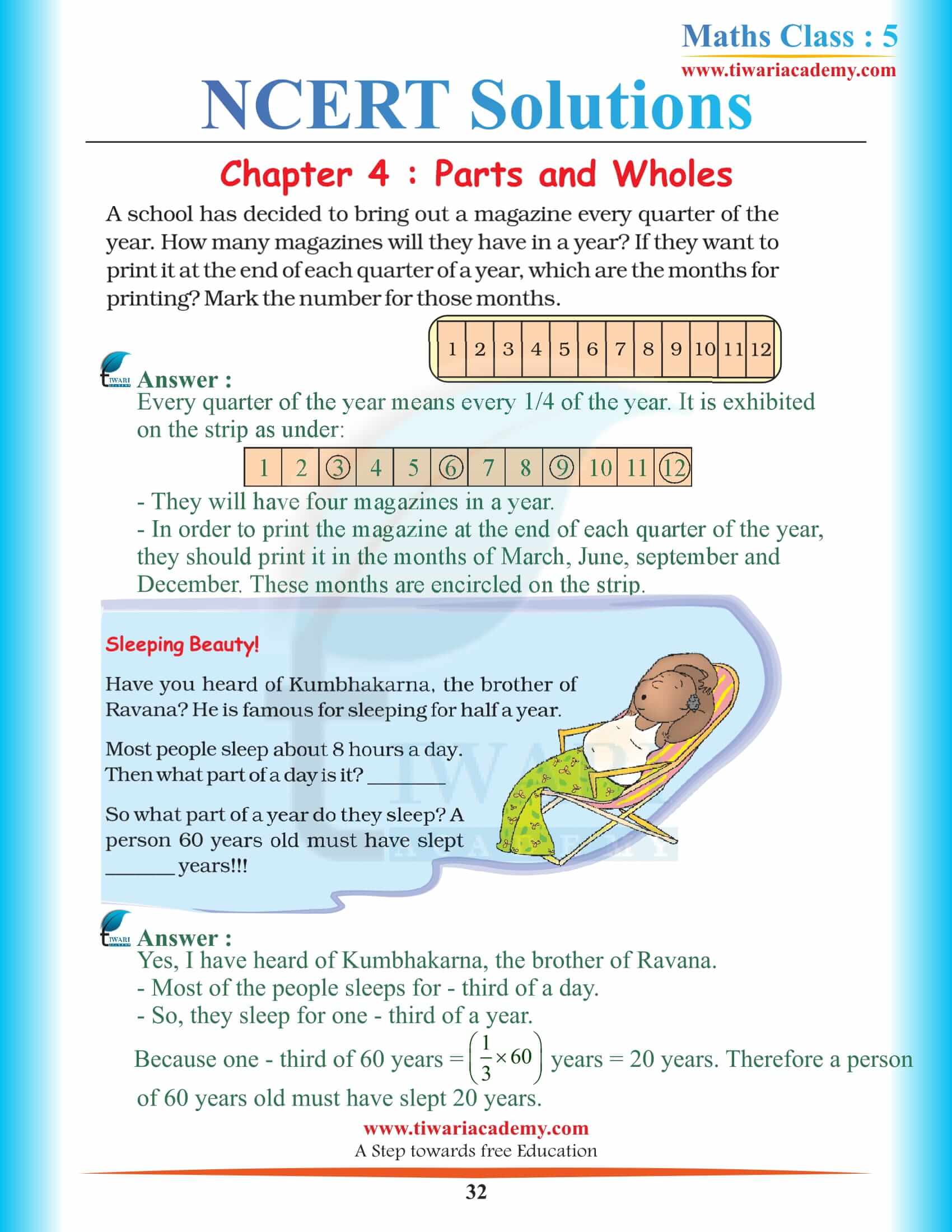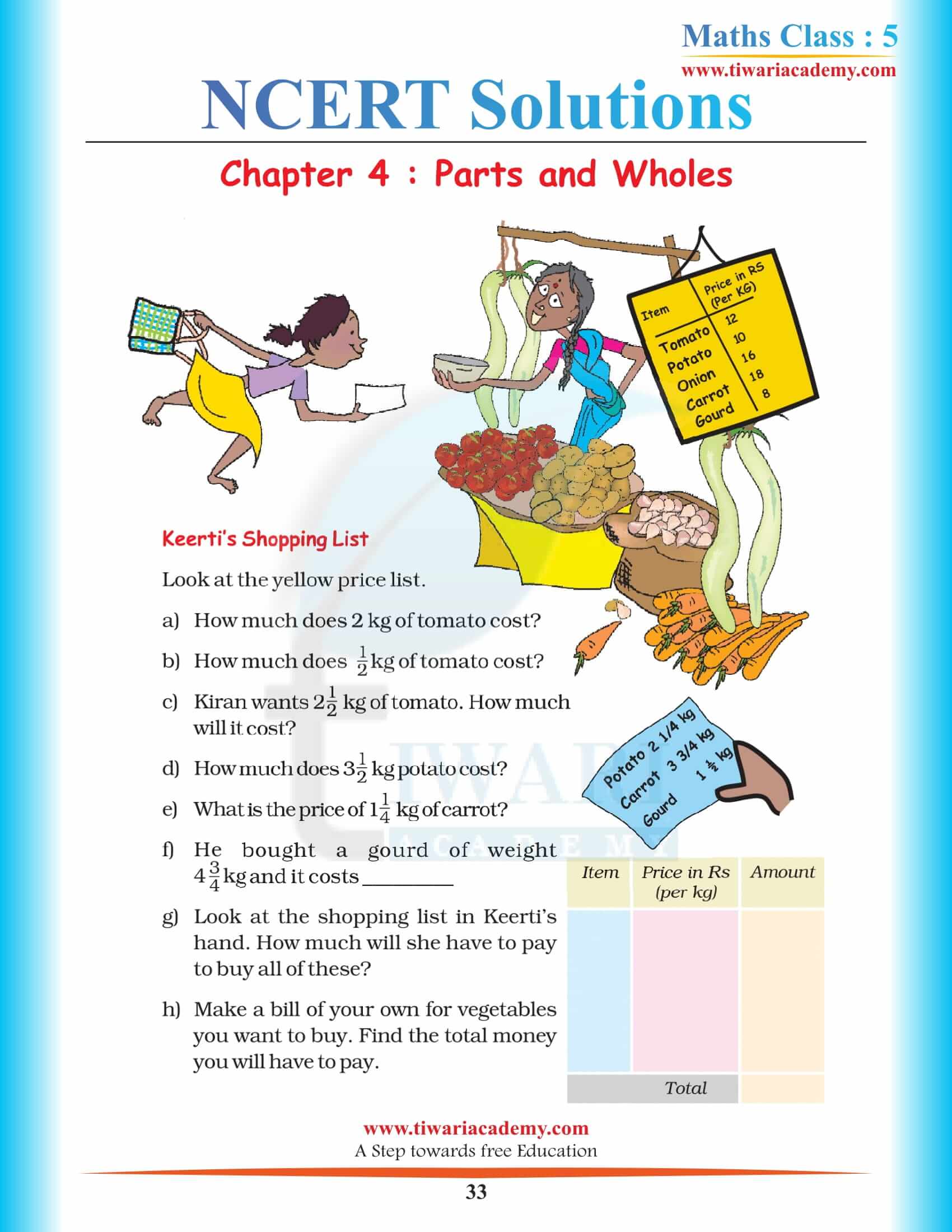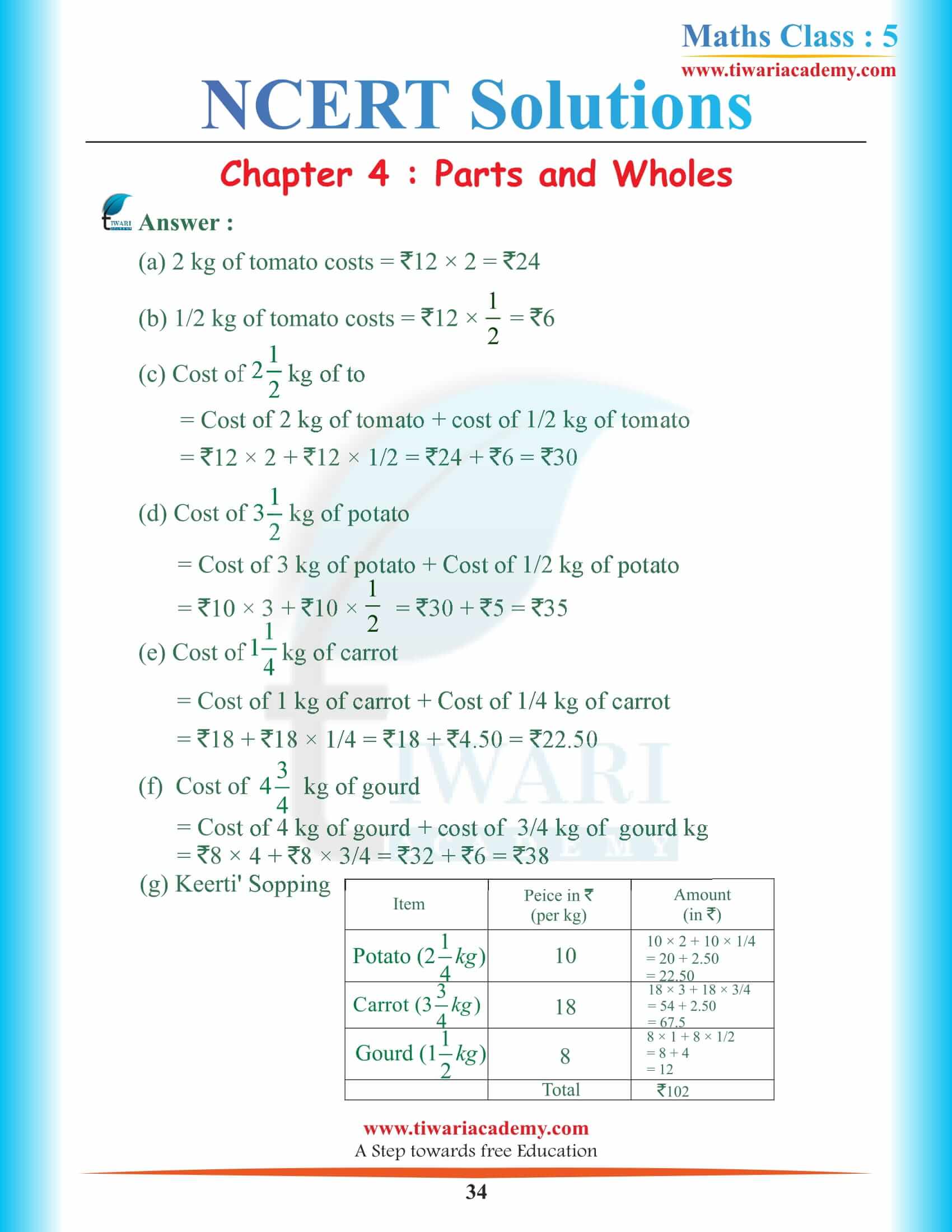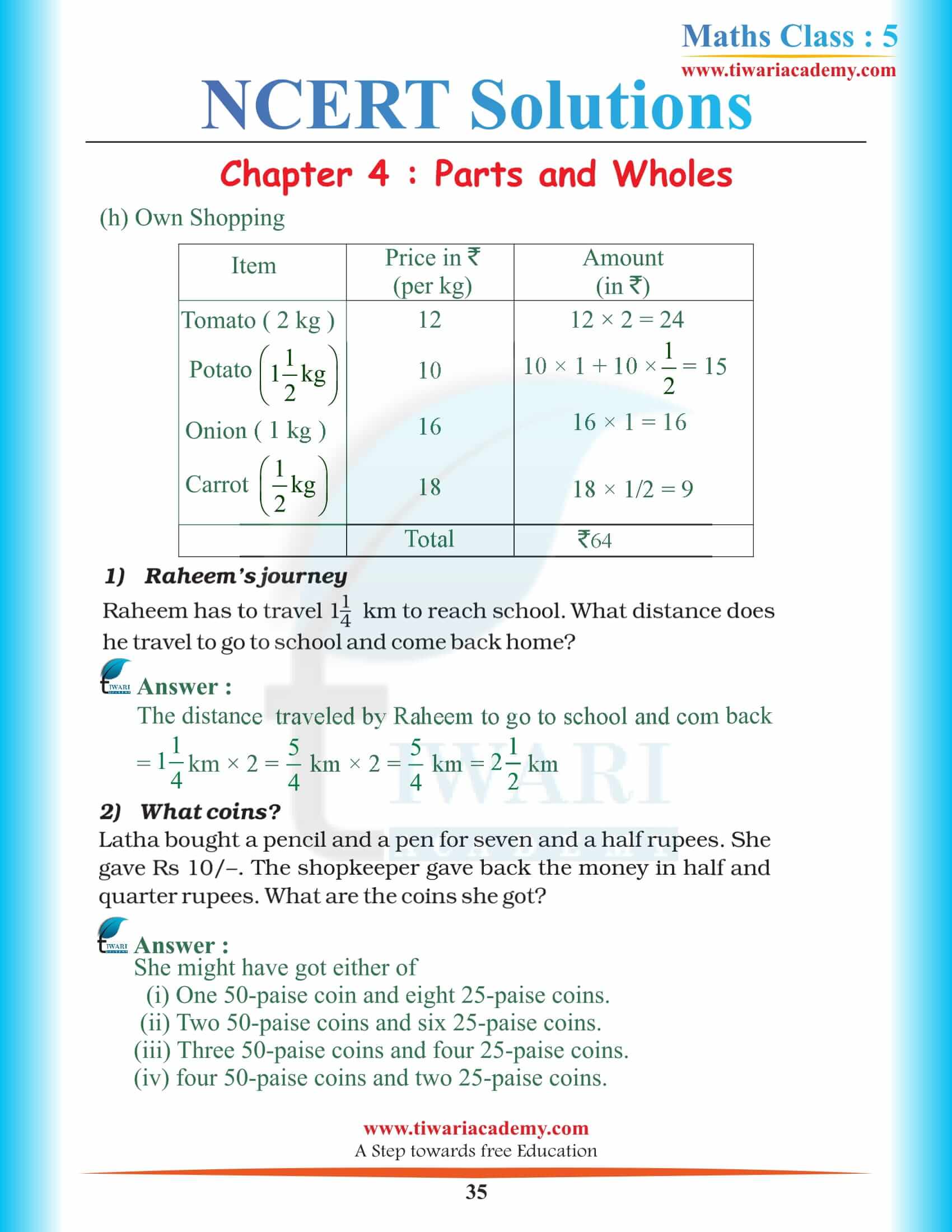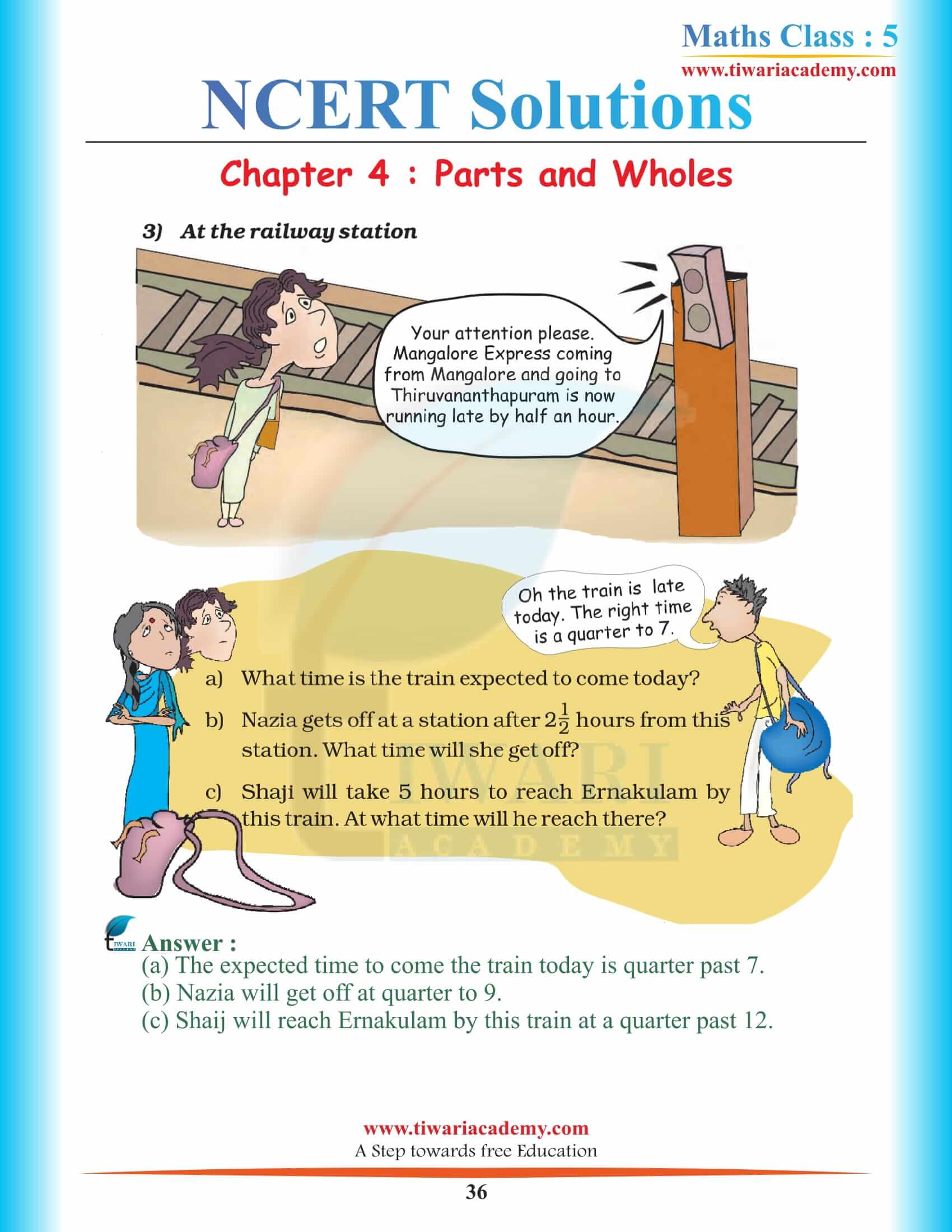 Last Edited: August 14, 2022